Thinking of visiting the town of Bellagio in Italy and wondering what to expect and what there's to see and do in Bellagio? In this guide, you can learn about the best things to do in Bellagio, Lake Como, and find all the practical information for your visit. Take a look!
Bellagio often referred to as the Pearl of Lake Como, is probably the most famous town of Como Lake in Italy. Its picturesque and strategic location at the junction where the Y-shaped lake divides into two branches, makes it one of the most sought-after destinations of Lake Como. I recently visited Bellagio and this lovely town left me wanting to go back for more.
This is just a short guide featuring the best things you can do in and near Bellagio, Italy. I hope it will give you some ideas of what to expect when visiting this charming little town in Italy's Lombardy region.
Please note that as charming as Bellagio is, it's quite a small town that doesn't require more than a few hours to visit. In fact, many people come here as a day trip from Milan, often with this popular tour that visits a few of the nicest places along Lake Como in a day. At the same time, its location is perfect for visiting many other interesting places nearby. So you can easily spend a few days in this area and never get bored.
In this article I share the best things to do in Bellagio, some of the stunning places to see nearby, as well as Bellagio hotel recommendations and practical tips for your visit. Find out!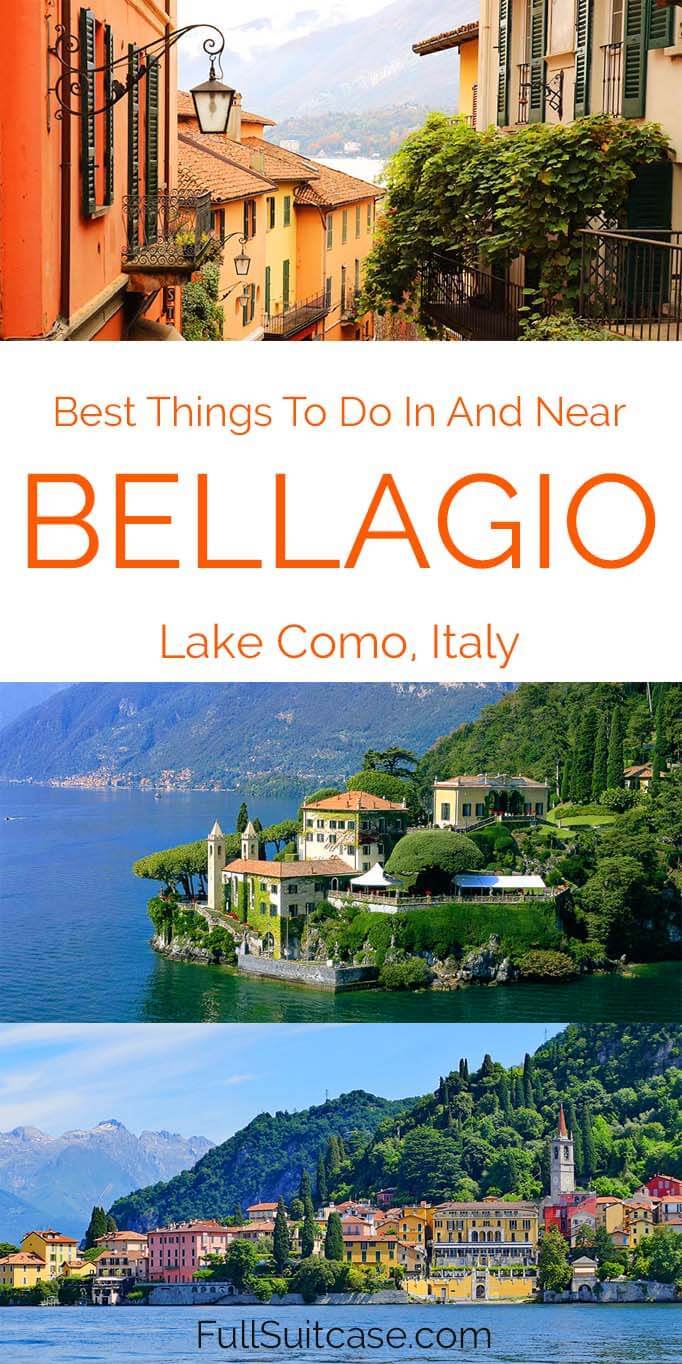 Best of Bellagio, Italy – OUR TOP TIPS:
* MUST DO: Town center, waterfront, Punta Spartivento, Villa Melzi, and Villa Serbelloni.
* NEARBY: Lake Como boat trips, Villa Carlotta & Villa Balbianello, Varenna, and Madonna del Ghisallo.
* MUST TRY: Risotto with fried perch.
* WHERE TO STAY: €€€€€ Grand Hotel Villa Serbelloni, €€€€ Hotel Belvedere, €€€ Hotel il Perlo Panorama, €€ Hotel Centrale, € Hotel Fioroni.
* BEST DAY TRIP: Lake Como, Bellagio, and Varenna: Full-Day Tour from Milan.
Here are the best things to see and do in Bellagio, Italy:
1. Stroll the picturesque streets of Bellagio
The best way to discover Bellagio is without a doubt by taking a walk through its picturesque old town center. The town is situated on two levels: the lower part by the lake, and the higher part that requires some uphill walking on cobbled streets and staircases. You may want to trade your high-heeled sandals for something more comfortable when visiting Bellagio.
There are just a handful of streets filled with shops and restaurants in central Bellagio, so you can easily explore each and every one of them. We visited in November and had the whole sleepy town all to ourselves. However, in high season Bellagio is bustling with life (and that's probably an understatement).
Don't miss Chiesa San Giacomo. This lovely little church was built between the 11th and 12th centuries and has a quite unique interior with a 6th-century altar and some 10th-century mosaics. Entrance is free of charge.
TIP: If you are short on time and want to see the best that Bellagio has to offer, consider a Hidden Corners of Bellagio walking tour.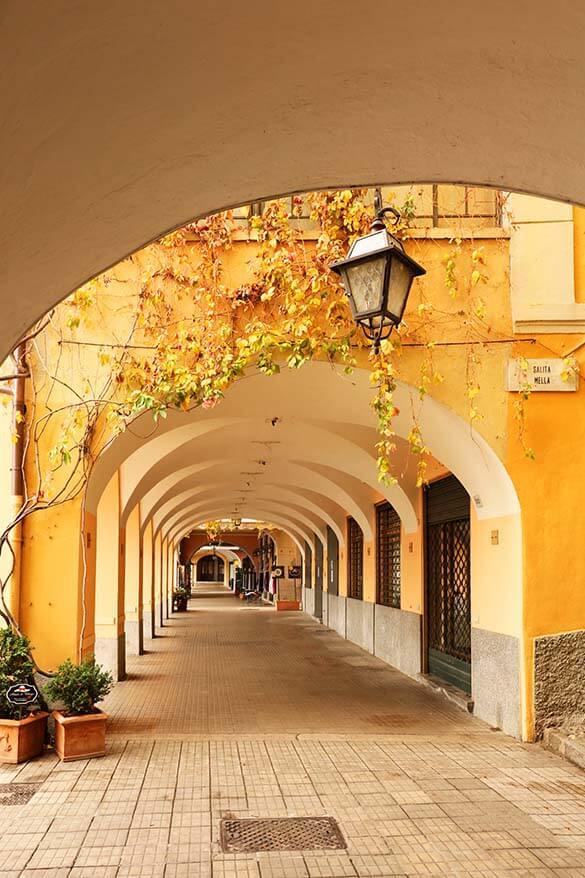 2. Walk to Punta Spartivento
One of the nicest things you really have to do in Bellagio is walk to Punta Spartivento. It's the point at the very end of the peninsula, where Lake Como splits into two.
I can just imagine how beautiful this area would look like from above, but even standing on the ground the views are spectacular. In the distance, you can see several other towns along the shores of Lake Como and also the snowcapped mountains – picture perfect.
There is also a restaurant here, La Punta. Get a drink and admire the beautiful views over the lake and watch the locals come and go in their colorful wooden boats.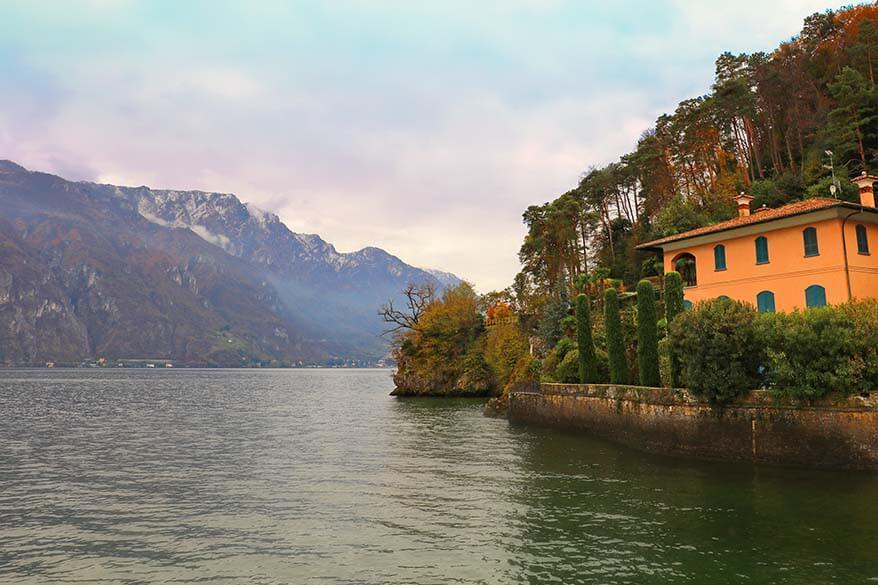 3. Enjoy the views along the waterfront promenade
If you walk along the lakeshore in the southwestern direction from the Bellagio harbor, you'll find some of the nicest views of Bellagio.
Here, you can admire the colorful old town from a distance, with the mountain peaks towering above the lake even further. The views of Lake Como (in all directions) are also amazing!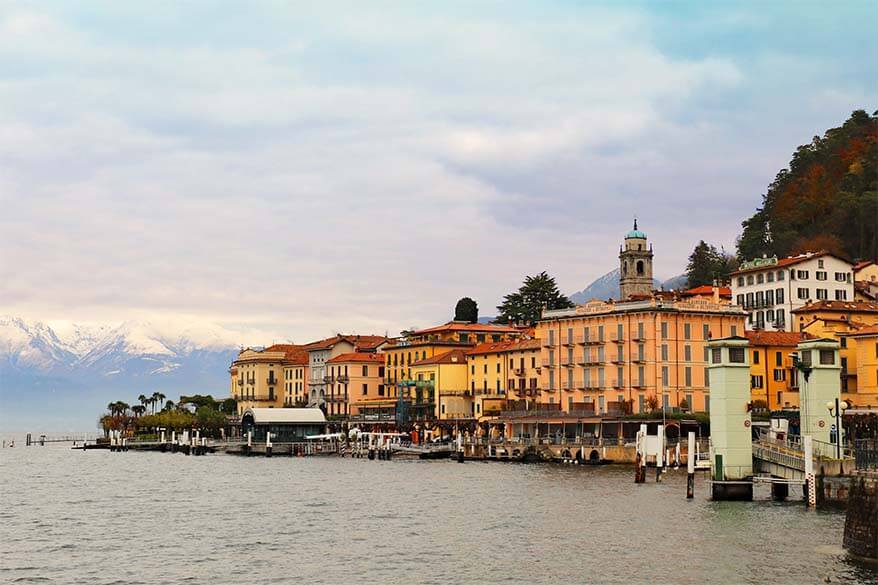 4. Take a little tourist train
A little tourist train, also called the Bellagio Express, is another nice way to explore Bellagio and the surrounding area. I'm not sure when it runs exactly, but if you are visiting Bellagio anywhere between May and September, it should be operating.
If you are short on time, you can just ride this little tourist train without getting off. However, the biggest advantage of this little train is that it allows you to hop-on and hop-off at several locations, therefore making it really easy to explore this hilly area.
If you plan your time well, you can use this train as your transportation to visit Pescallo, Visgnola, San Giovanni, and Villa Melzi.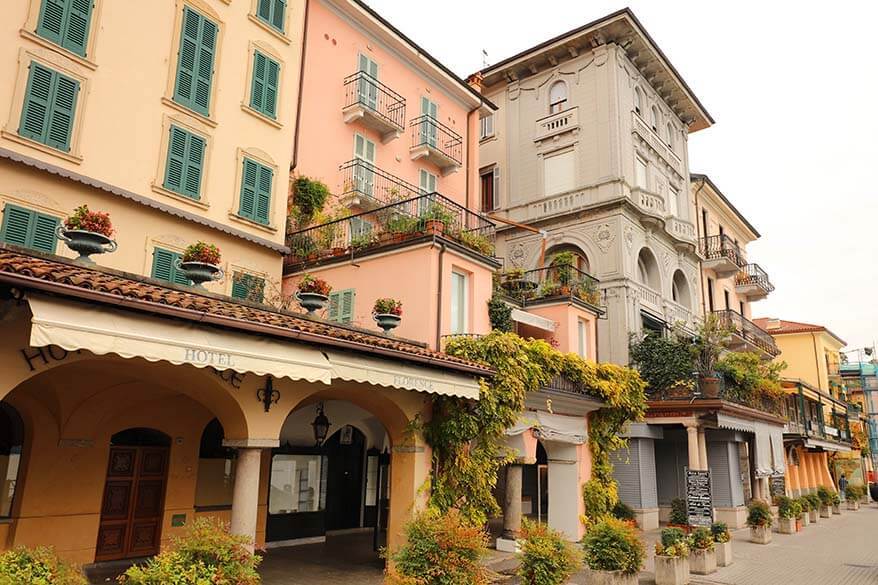 5. Visit the gardens of Villa Melzi and Villa Serbelloni
Villa Melzi is one of the main points of interest near Bellagio. Built in the early 19th century it is still in private hands today. The beautiful botanical gardens, museum, and chapel are open to the public.
The gardens of Villa Melzi (I Giardini di Villa Melzi) are home to a large number of exotic trees and plants. They are particularly beautiful in spring when azaleas and rhododendrons are in full bloom.
These well-kept botanical gardens are worth a visit in other seasons as well and give you access to some of the most spectacular views of Lake Como.
If you are visiting Bellagio between April and October, don't miss this place.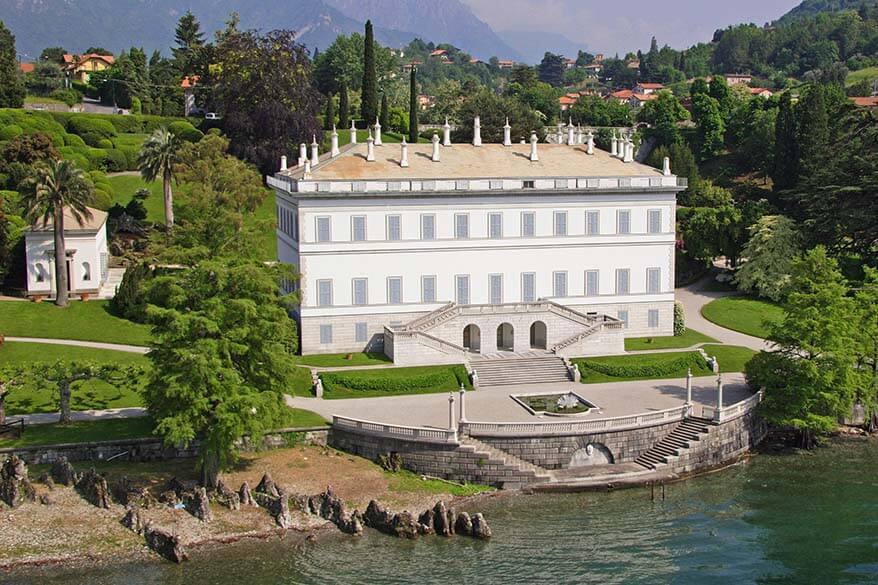 Alternatively, you can also visit the gardens of Villa Serbelloni. I thought the gardens were part of Bellagio's most luxurious hotel with the same name, but apparently, it's not the case. The gardens belong to the Rockefeller Foundation and are on top of the hill, whereas the hotel is privately owned and is located by the lake.
Also, the gardens of Villa Serbelloni can only be visited with a guided tour. It departs at set times and requires a minimum of 6 people. The entrance is close to the church. Here you can find more practical information.
The gardens of Villa Melzi are not only more impressive, but also much easier to explore at your own pace than the gardens of Villa Serbelloni. So if you visit just one villa in Bellagio, Villa Melzi is probably a better choice.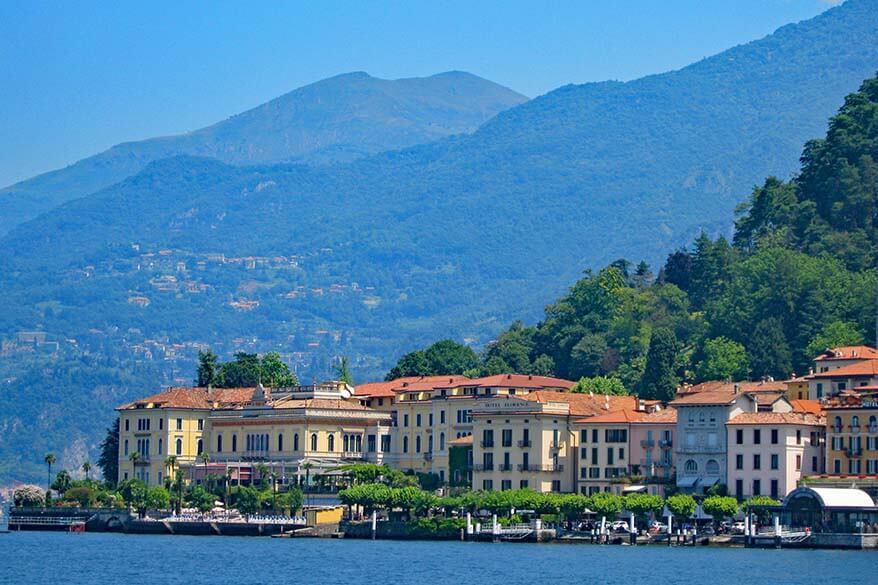 6. Visit Pescallo village
Visiting Pescallo is one of the best things to do in Bellagio. This old fishermen's village is tucked away behind a steep hill and is therefore hidden from the crowds. It's a perfect place to escape the hustle and bustle of Bellagio.
In summer, Pescallo is a popular place to be for various water sports. You can rent a kayak, a SUP, take a boat ride on the lake, or go kayaking with a local guide.
Pescallo is just a short walk from Bellagio (10-15min). First, make your way to the town hall (Comune di Bellagio) close to the ferry station. From there you have to take the steps following a sign indicating Pescallo. Note that Bellagio Pescallo walk is uphill and requires negotiating some narrow alleys and staircases. If you are not up for it, just take the earlier-mentioned tourist train.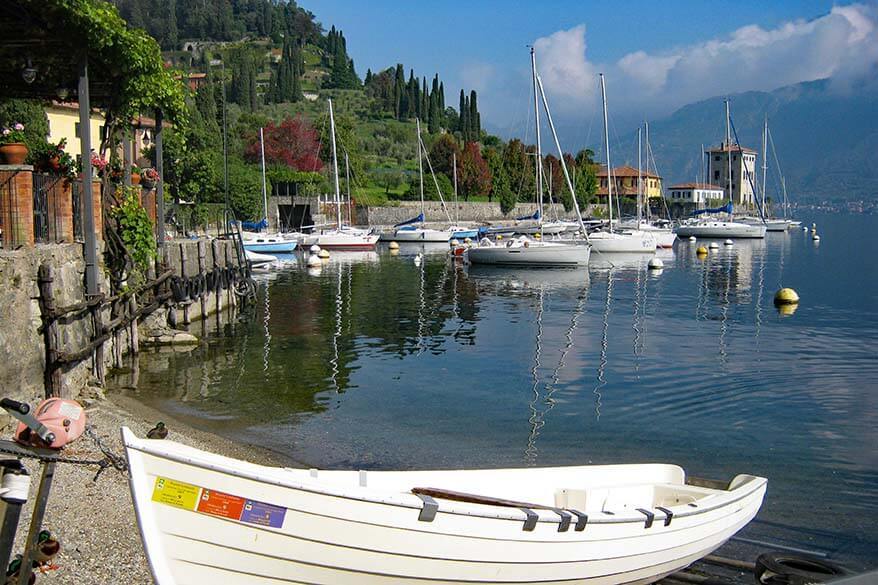 7. Go shopping
This might look like a weird suggestion to some, shopping, but that's what Bellagio is well known for. There are even VIP shopping tours to Bellagio by private boat – it's that famous! We were told by the locals that if they need to buy anything, they also come to Bellagio. So it's not just for tourists.
In town, you'll find everything from souvenir shops, local arts and crafts to the most expensive designer boutiques.
Bellagio is a real shoppers' paradise!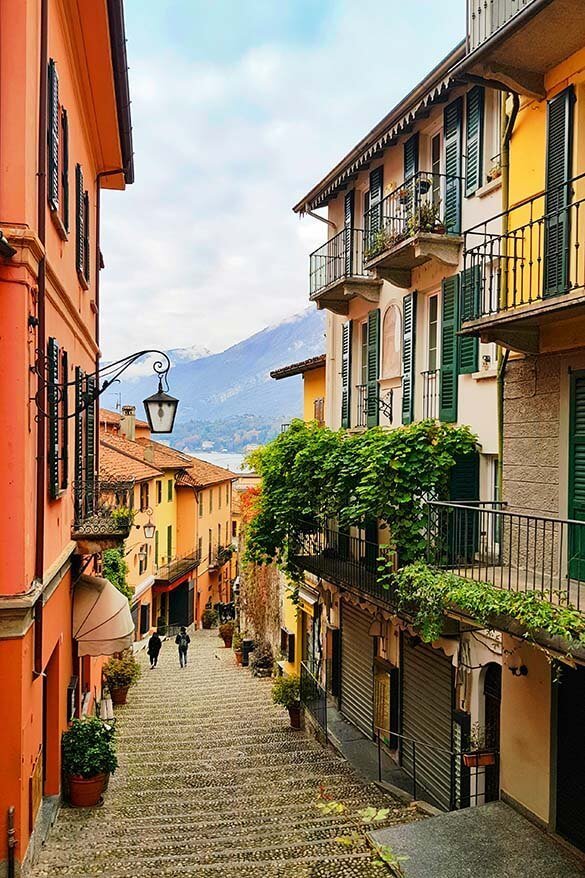 I didn't know this, but Como town is apparently the best place to buy silk in Europe, maybe even in the world. Silk production in Como started in the early 15th century, attracting many renowned artists and other fancy folks to the area. It has contributed a lot to the fame and development of Lake Como.
Here you can read all about Lake Como's silk and don't forget to look for some stunning silk apparel at the fashion boutiques in Bellagio. See if you can find silk clothing and accessories from the famous local brands Mantero or Frey. A silk scarf makes for a really nice souvenir or gift!
If you are looking for some good Italian wine, try Enoteca Principessa. This little wine shop is tucked away in one of the narrow alleys of Bellagio and is considered a real hidden gem by wine lovers. You can try some wines, get a bottle for dinner, or even have wine shipped to your home country.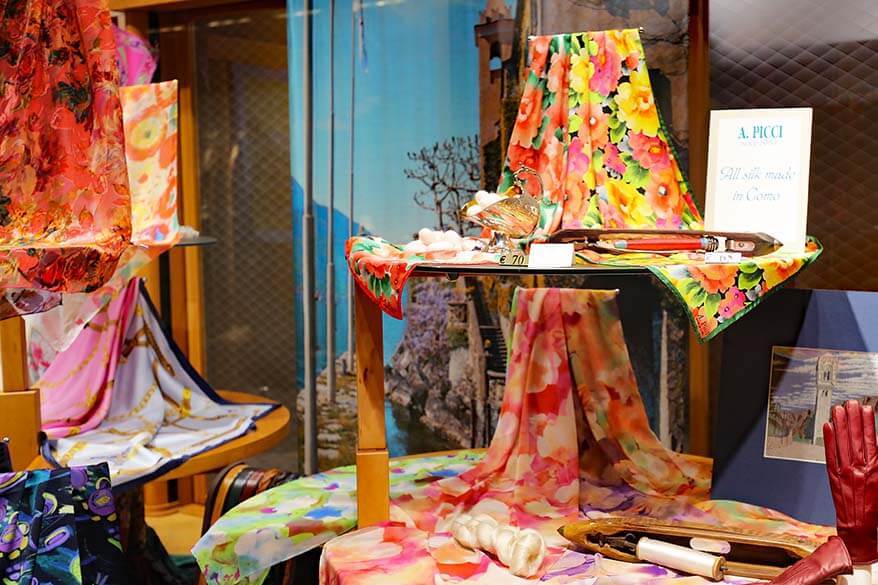 8. Spend a day at the beach
There are several areas where you can go for a swim near Bellagio, but the easiest and most comfortable of all seems to be a private beach club Lido di Bellagio. It offers a small sandy beach as well as an outdoor swimming pool with the most spectacular views over the lake.
From what I see, the place is quite reasonably priced, so if you are visiting Bellagio in summer and are looking to experience Italian beach culture at its best, you may want to give this a try.
Alternatively, you can try a public beach of San Giovanni, just keep in mind that it's all stones here, so you may want to pack your water shoes if you want to go swimming here. Needless to say that outdoor swimming is not a year-round activity.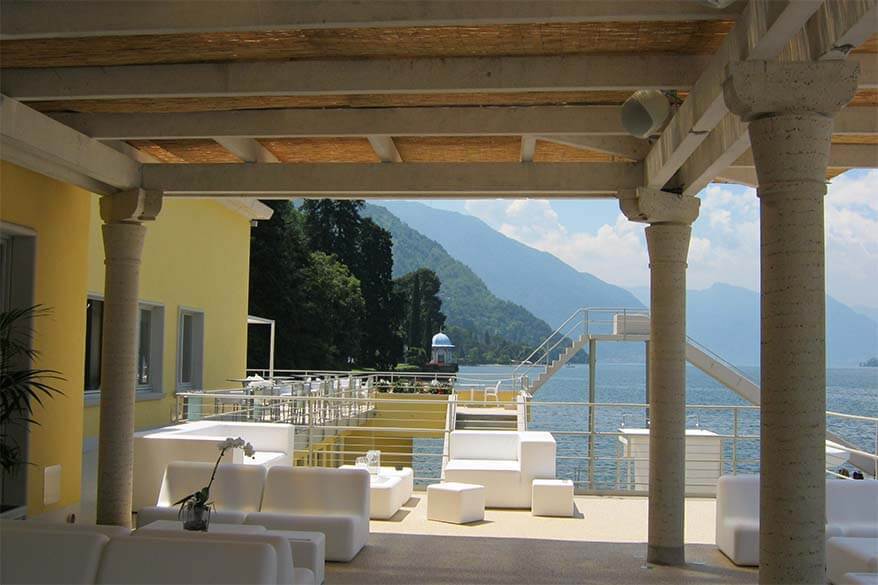 9. Take a boat on Lake Como
One of the best ways to discover Lake Como is from the water. As already mentioned, you can rent a kayak or a SUP and explore the beautiful shores of Lake Como.
There are also numerous possibilities for further boat trips ranging from regular passenger ferries to countless boat tour options and also private taxi boats…
Bellagio's unique central location makes it a perfect base for exploring all the other towns and famous villas along Lake Como.
TIP: The nearby Varenna is one of the nicest little towns of Lake Como and it's just a 20 min by boat from Bellagio. A regular passenger ferry runs every 20-30min and costs less than 5 EUR one way. So if you are looking for a nice day trip from Bellagio, consider Varenna, and you can also easily add Menaggio and Cadenabbia to your itinerary. In addition, you can opt for this wonderful private boat tour that starts from Varenna or Menaggio, passes all the famous villas, and ends in Bellagio.
If you want to visit the town of Como from Bellagio, it will probably take you a good part of the day – the boat ride alone is about 2hrs one way (it's faster by car).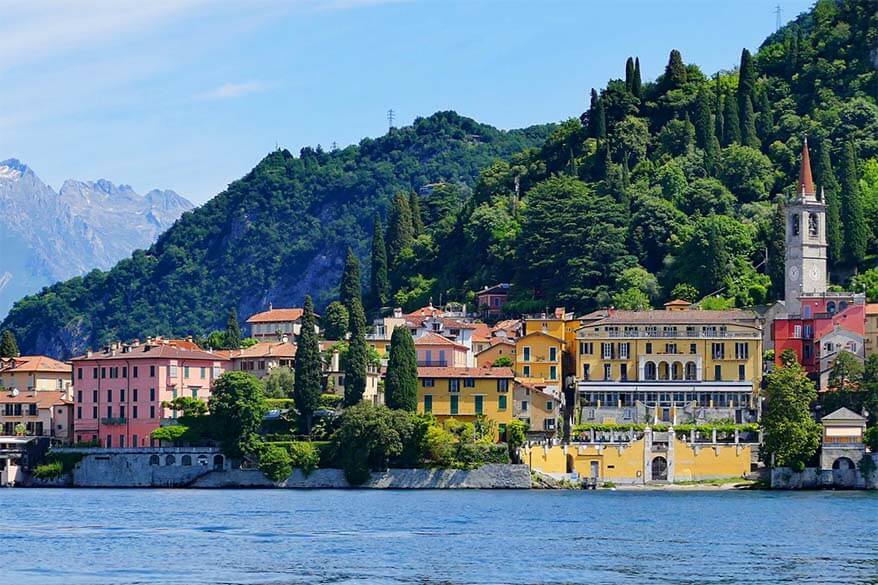 10. Visit Madonna del Ghisallo
Just a short drive into the mountains south of Bellagio, you'll find one of Italy's legendary cycling routes – Ghisallo Pass.
The 552m climb over the distance of 10,6km along the hairpins of this famous hill is not just a challenge for cycling enthusiasts. Ghisallo Pass is also a popular feature of the most renowned cycling races like Giro di Lombardia, Giro d'Italia, and many others.
The views on top of the mountain are spectacular, but the scenery is not the only reason to come here. Ghisallo Pass is literally a place of pilgrimage for cyclists and supporters from all over the world.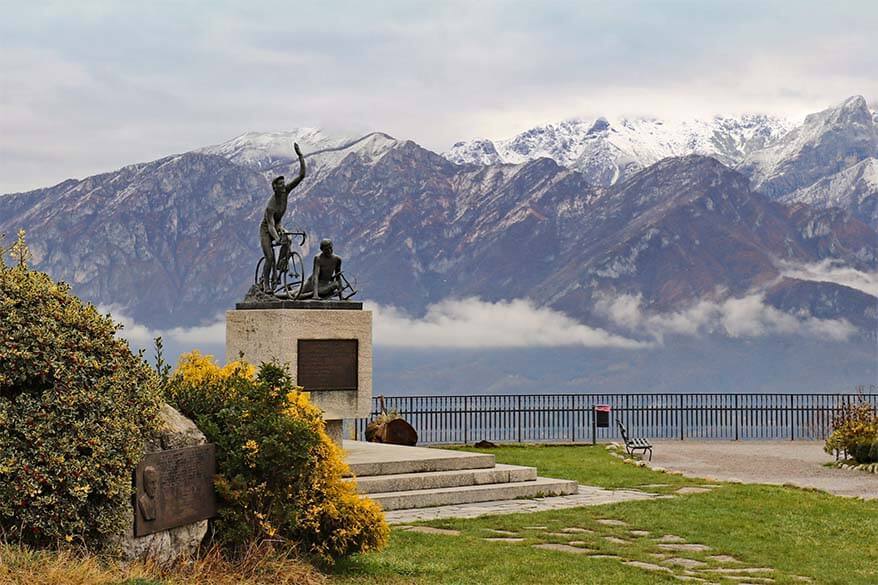 The tiny 17th century chapel of Madonna di Ghisallo, the patroness of cyclists, is the most unique church I've ever seen.
I think that shrine is a more correct word to describe it. Its interior is filled with all kinds of cycling-related artifacts: you'll find everything from pictures, flags, and cycling trophies to cycling jerseys and even race bikes…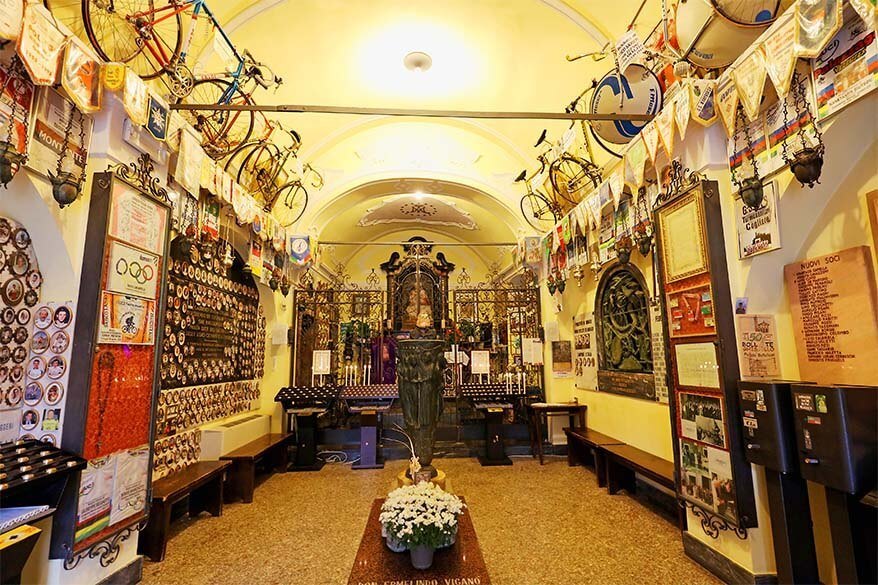 Just next to the church you'll find Ghisallo Cycling Museum (Museo del Ciclismo). In order to preserve the significant collection of items left at Madonna di Ghisallo, part of Italy's cycling heritage, a cycling museum was opened at this symbolic location.
The museum is kind of a natural extension to the shrine and yet very different. It's not so much about bicycles or other objects, rather about the cycling sport and the people related to it.
Practical information: Museum is open daily from March till November (more info here). You can get to Ghisallo Pass by car, by taxi, or take a bus (C36) from Bellagio. There's also a popular day tour from Milan that cruises Lake Como, visits Bellagio, and also includes a visit here – it's the only tour that I found that also includes Madona del Ghisallo.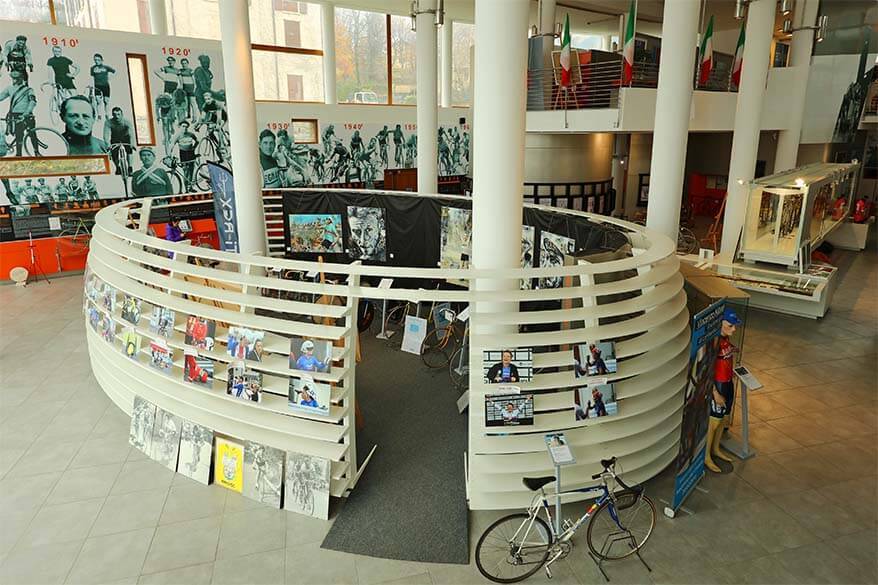 TIP: Stop at the panoramic viewpoint in Civenna (see map). It can be found at Parco Bellavista, close to the church, Chiesa di San Rocoo.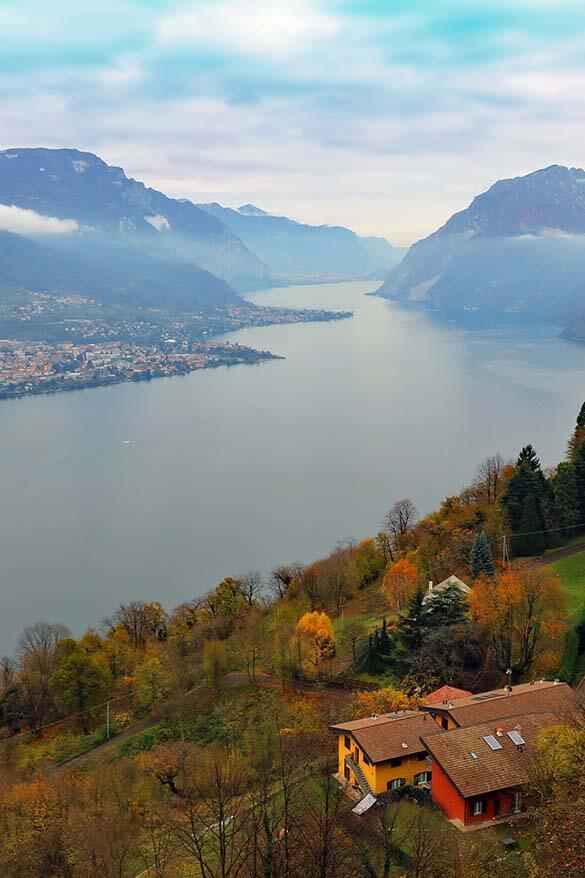 11. Take a boat trip to Villa Carlotta and Villa Balbianello
Villa Carlotta in Tremezzina is one of the most beautiful villas of Lake Como. It's not just the villa itself that is worth a visit, but even more its famous botanical garden.
You can easily spend a couple of hours here and enjoy the lush gardens with a big variety of plants from all over the world. The best time to visit the villas of Lake Como is in spring, when everything is in bloom.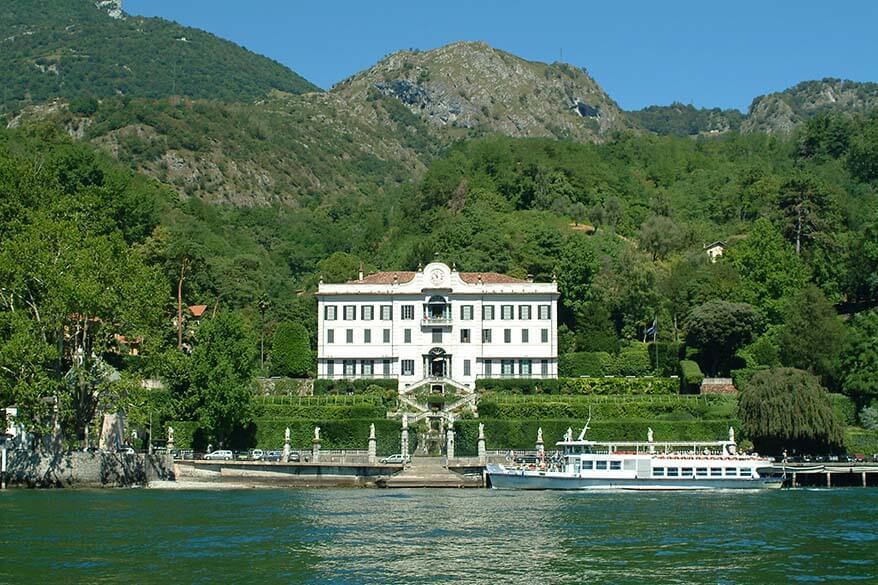 Villa Balbianello in Lenno is another favorite and one of the most magnificent of Lake Como villas. Due to its stunning location and well-kept gardens, it's a popular choice by Hollywood movie directors and has been a setting of various films including several James Bond episodes and also Star Wars to mention just a few.
Villa Balbianello can be reached either on foot (20min hilly walk) or by motorboat from Lenno village.
These two villas are located relatively close to each other. You could easily visit them both as a relaxing day trip from Bellagio.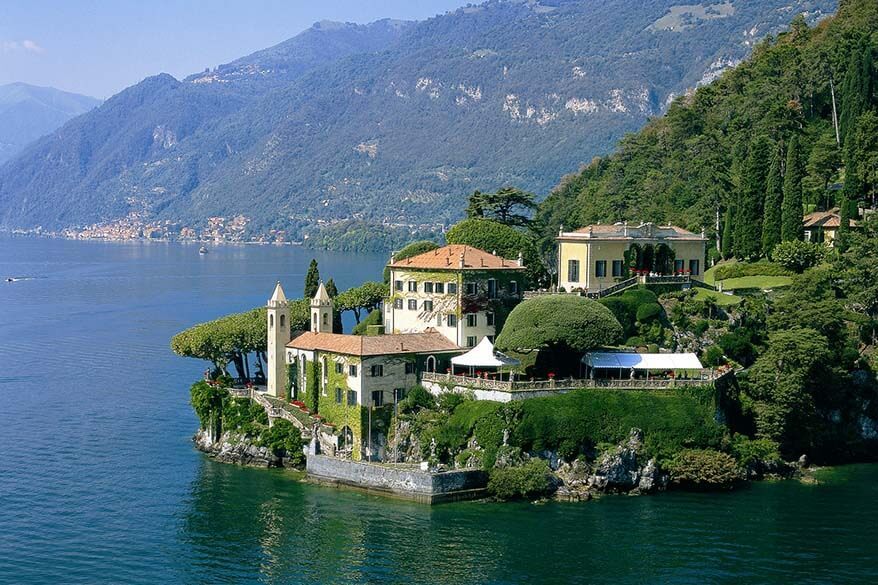 12. Try risotto with fried perch
One of the local specialties of Lake Como is risotto with fried perch and Bellagio is a great place to try it. Leave the tourist-oriented restaurants by the waterfront and look for a really nice local restaurant, a bit off the beaten path.
I can really recommend family-run Ristorante Bilacus that serves delicious risotto as well as a variety of other local dishes. In warmer months you can have lunch on their secluded outdoor terrace full of beautiful flowers.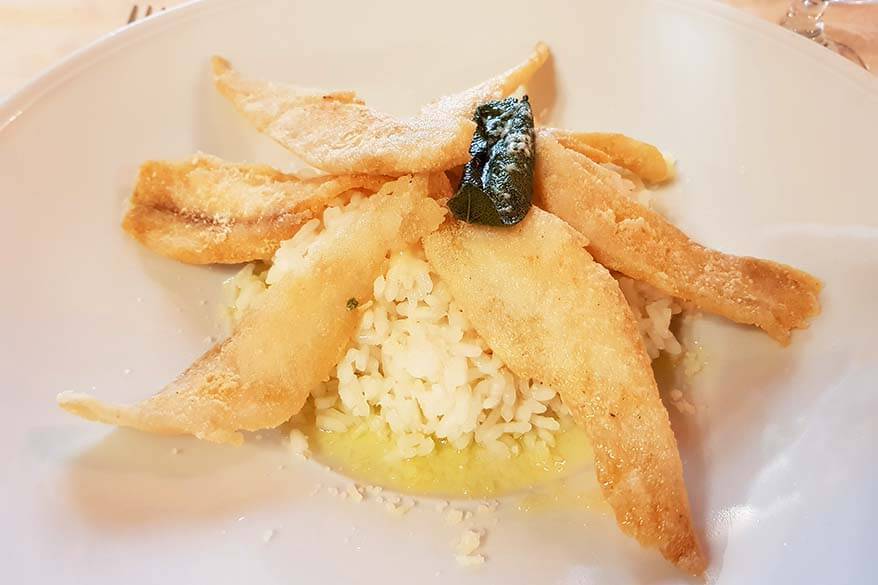 13. Take a cooking class
If you want to experience local life and food in Bellagio, consider taking an Italian cooking class in Bellagio. Most of these hands-on cooking lessons are followed by a delicious self-made lunch. Some also include several nice surprises that will make this a truly unforgettable experience in Bellagio.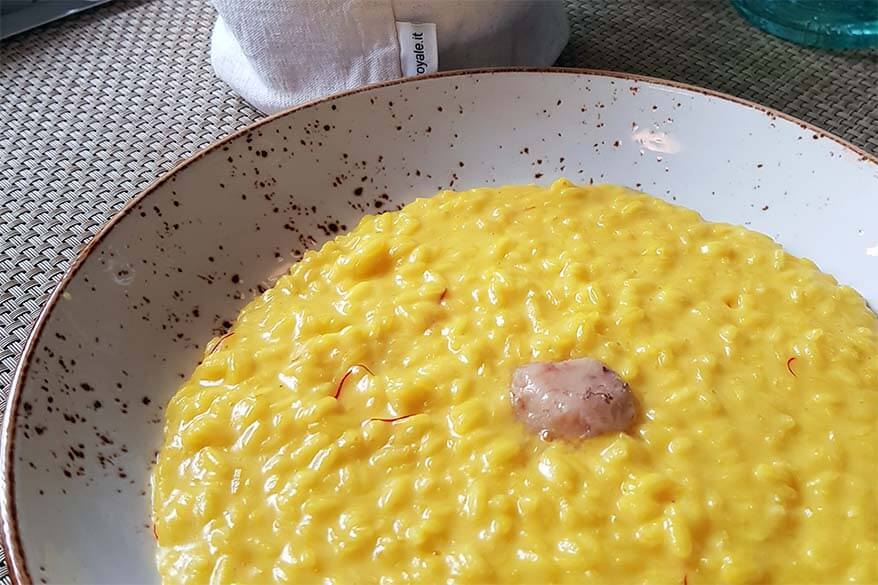 14. Stay at a really nice hotel in Bellagio
Bellagio has plenty of choices when it comes to accommodation and despite its fame, you can find a place to stay for any budget.
However, if you want to experience what a vacation on Italian Lakes is truly about, you may want to splurge just a little. No matter where you decide to stay, get a room with a view of the lake and you'll never want to leave!
Here you can find the best deals for Bellagio accommodation and below I list just a few of the best hotels in Bellagio. This list of the best places to stay in Bellagio is based on traveler reviews and recommendations (I read a couple of hundred of them, so that you don't have to waste your time).
Good to know: Note that many hotels in Bellagio are only open in high season, between April and November.
These are the nicest hotels in Bellagio Italy:
Grand Hotel Villa Serbelloni is one of the oldest and most elegant hotels of Lake Como and the only 5-star luxury hotel in Bellagio. This hotel has an amazing location by the lake and beautiful gardens that you can visit even if you're not staying here. It's a place loved by the rich and the famous. Rumour has it that Robert De Niro is a frequent guest here. Prices for a double room at this hotel start from 500-600EUR/night.
Hotel Belvedere Bellagio is located on the hill and offers incredible views over the whole area, but is within a short walk to town. It's a really nice hotel with spacious rooms and amazing facilities like heated swimming pool, sauna, and heated jacuzzis in some rooms. Guests recommend booking a room with a view of the lake.
Hotel Metropole Bellagio. This recently restored 3-star hotel is the only hotel directly on Lake Como in Bellagio and is a bit more budget-friendly among the best hotels of Bellagio (double room prices starting at around 180-200 EUR per night). If you decide to stay here, you can be sure to have a room with a view since all rooms have views of the lake (some have side views). Featuring an award-winning restaurant with fantastic views of Lake Como and a private rooftop terrace, this is a popular mid-range option in Bellagio.
Hotel Du Lac is a charming small 3-star hotel located in the lower part of Bellagio, close to the lake, the shops, and the restaurants. Location is excellent and travelers are raving about this mid-budget accommodation in Bellagio.
Hotel Borgo Le Terrazze is the furthest from Bellagio town center of all the hotels in my selection, but since it has such great reviews on all sites and is listed as #1 hotel in Bellagio on TripAdvisor, I think it's worth mentioning. This is a modern hotel featuring a beautiful outside pool with phenomenal views over the lake. All the rooms and self-catering apartments have amazing lake views and are much more affordable than hotels in the center. This hotel has a parking garage for your car and a free shuttle to Bellagio's old town. If you read traveler reviews, you'll be convinced that Hotel Borgo Le Terrazze is one of the best price/quality hotels in Bellagio.
TIP: If you are not sure which town to stay in when visiting the Lake Como area, check out our complete guide to Lake Como hotels and the best towns to stay in.
Practical information and tips for visiting Bellagio at Lake Como in Italy
Come in the shoulder season (April-May or September-October). Bellagio can get really crowded in summer and is completely deserted in winter. Best time to visit Bellagio is in autumn or in spring. You'll find pleasant temperatures for sightseeing, lower prices, and less people.
Book accommodation in advance – Bellagio is the most popular town on Lake Como.
If you are not sure how long to stay in Bellagio, consider this. You can see the town itself in just a few hours, so you can even visit Bellagio as a day trip from Milan. But if you want to experience the best of Lake Como, you should probably stay in Bellagio for at least 2-3 days.
There are many ways to get to Bellagio (it's just a 90min drive from Milan). One of the nicest ways is to arrive in Bellagio by boat. The easiest way to reach Bellagio from Milan is probably by taking a train to Varenna, followed by a short ferry ride to Bellagio.
You don't really need a car here – Lake Como is best explored by boat. Parking can be problematic in high season, so if you're traveling by car, make sure that your accommodation has parking.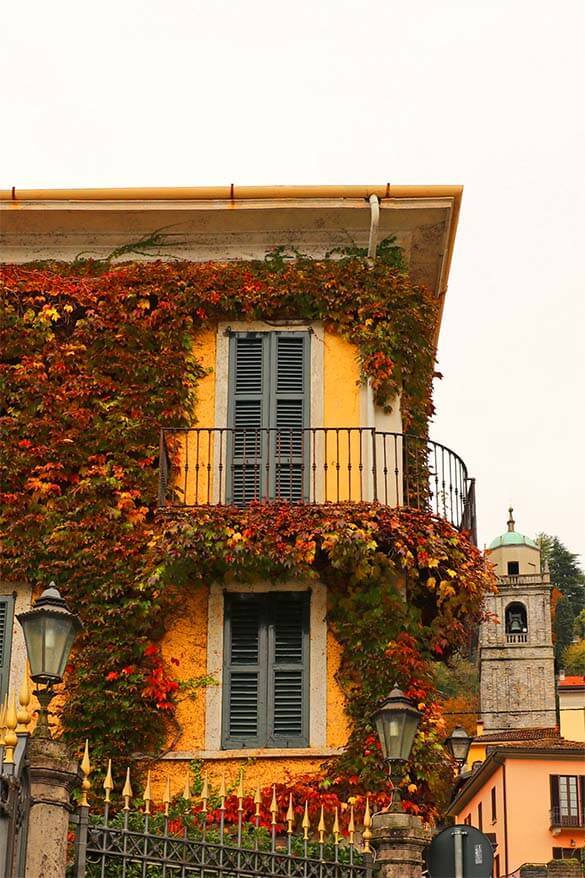 So, these are our tips for visiting Bellagio Italy. I really hope that this guide will inspire you to explore this beautiful area and fall in love with Italy even more!
TIP: If you are in the Lake Como area, make sure to pay a visit to Milan as well. Here you can find our guide to the best things to see and do in Milan and a one-day Milan itinerary.
READ ALSO:
Best Places to Visit in Italy
Best Cities in Italy
Italy Itinerary
More travel inspiration for Northern Italy:
If you found this post useful, don't forget to bookmark it and share it with your friends. Are you on Pinterest? Pin this image!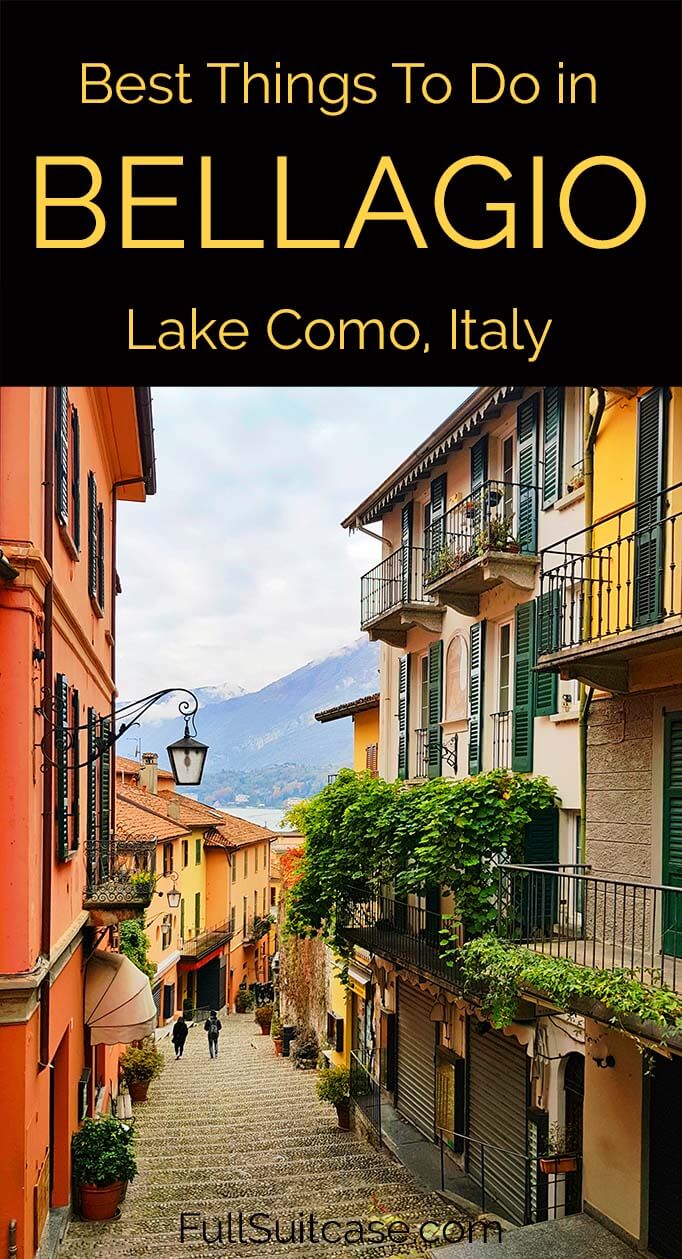 Travel inspiration for Rome:
Tuscany & Central Italy:
Travel inspiration for Southern Italy:
In our Italy travel guide, you can find more information and destination guides for many more popular places in Italy. Check it out!