Planning a trip to Italy and looking for travel tips for Rome? Read on! In this post, I share simple but very important tips for visiting Rome for the first time. Not only will these tips help you have a more enjoyable trip, but they will also help you make the most of your trip. Find out!
I wrote this post immediately after a weekend in Rome. My head was still spinning from all the impressions, my legs were sore and, despite walking more than 46km (29 miles) in three days, I definitely gained a few pounds…
I wanted to share some advice for a more enjoyable travel experience in the Eternal City and give you some useful tips on how to get the most out of your time in Rome.
From where and when to go, to where to eat and where to stay, to what shoes to wear – find out all you need to know when planning a trip to Rome so that you can get the most out of your visit and truly enjoy it. Take a look!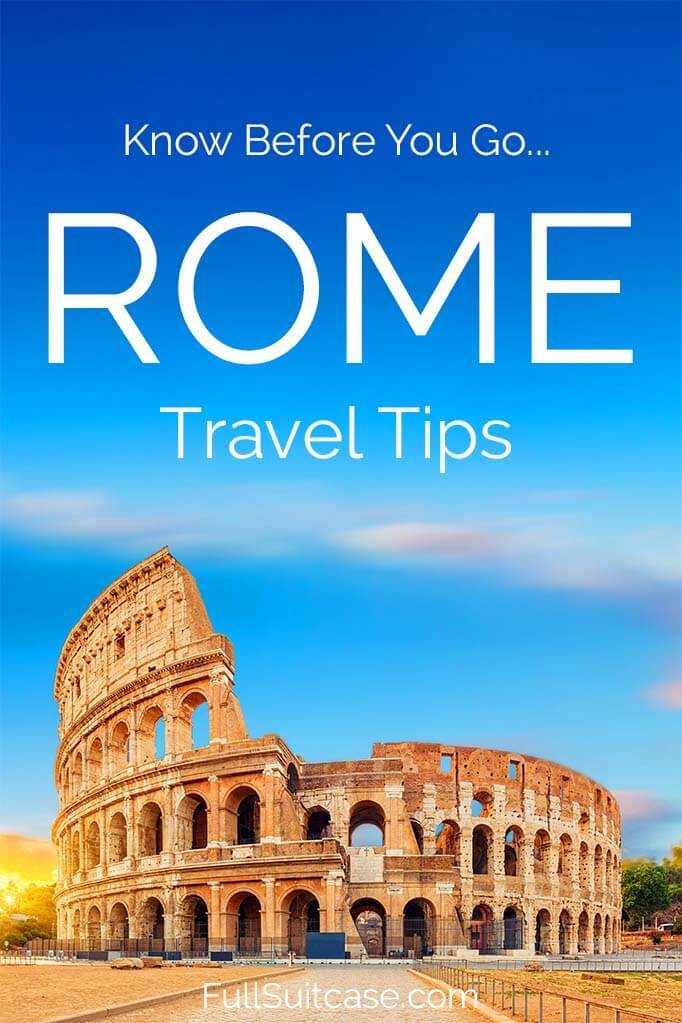 Rome is a beautiful place! One of the most beautiful cities in Italy and one of the most impressive cities in the world! I often refer to it as the city-museum because it feels as if you are walking through a huge museum.
Every street, every church, every building breaths history. It's a city like no other and one everyone should visit, at least once in their lifetime.
Unfortunately, it feels as if everyone is actually visiting Rome at the same time as you are… Rome is crowded. It's certainly the case for the main tourist sights. Visiting the Trevi fountain in the middle of the day is really no fun. It's so busy that it makes many other popular destinations look like a rather quiet experience…
Despite the crowds, there are plenty of ways to enjoy Rome. Find out…
Here are our top Rome travel tips:
1. Skip some must-see places or get 'skip the line' tickets
When traveling to Rome for the first time, you probably have a pretty good idea of what you want to see. The Trevi Fountain, the Pantheon, the Colosseum, the Roman Forum, the Vatican…
You will quickly realize that you are not the only one, however. There are huge crowds at each of the most famous landmarks. Often, it's so busy that it's difficult to truly appreciate the beauty of the place and enjoy it.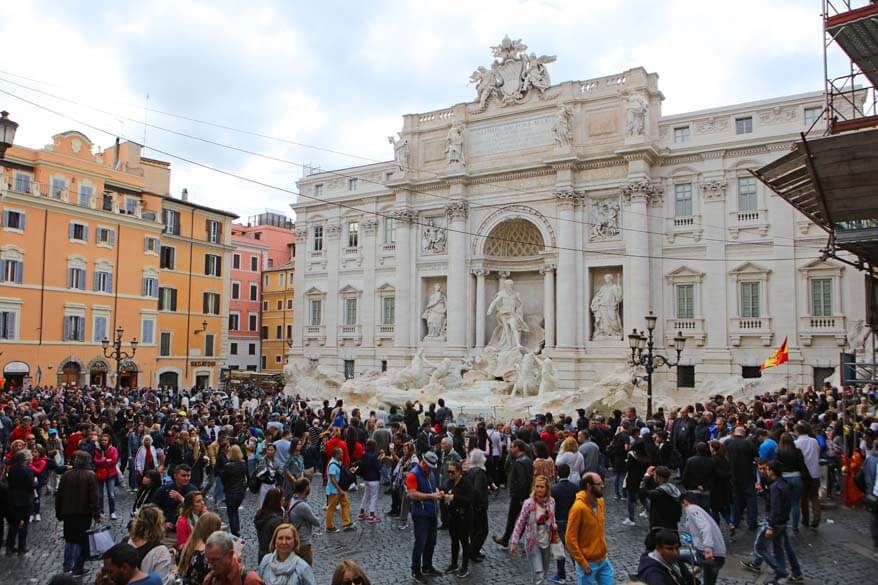 If you are like most tourists, you have just two or three days in Rome and want to see it all. Do you really want to spend 75% of your time queuing at the most famous landmarks and completely miss out on the more authentic travel experience?
If you don't, then you should consider skipping some 'must-see' places and booking 'skip the line' tickets. Spend your time getting to know the city and don't follow the crowds.
Skip the lines at Colosseum or don't go inside at all. Don't skip Colosseum completely, just don't spend the whole day in order to see the inside. Are the ruins of Colosseum's basements really worth 3-4 hours to you or are you ok with just seeing the exterior of the building? You can then spend the extra time exploring the less known places…
Skip the lines at the Vatican Museums or plan your visit at quieter times. Do you really want to spend 4 hours in a queue at the Vatican museums in order to spend 2 minutes inside the Sistine Chapel to see the famous ceiling painted by Michelangelo? I understand that you want to see the Vatican museums, they are absolutely worth it. Just try to at least plan your visit in such a way that you spend more time at the museums and not waiting to get in.
Going very early in the morning or on the less busy days can be a good option. I would also advise getting the skip-the-line tickets or guided tours for the Colosseum and also for the Vatican. It might cost you a few extra euros, but considering how much your trip costs, it's really worth spending that tiny bit extra and get more out of your time in Rome. After all, your trip to Rome is not cheap and it would be a complete waste of money to spend all your time waiting in lines…
So save time at the most popular attractions and make the most of your trip.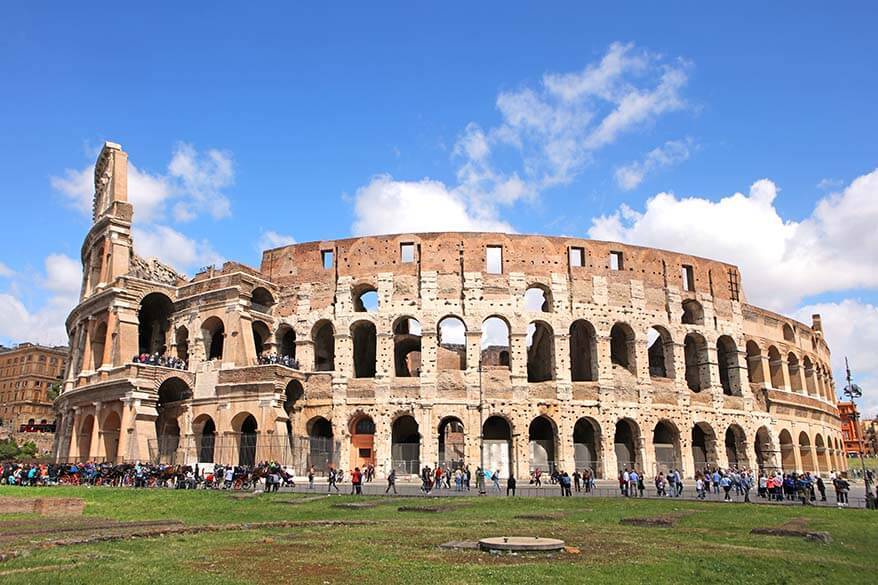 2. Outsmart the crowds
There are simple ways to visit some of the most popular landmarks in Rome without the huge crowds. One of the best tips is to go at less popular times. Here are some examples/
Go to the Vatican late in the afternoon. We tried the Vatican in the morning, but all the streets leading to it were so crowded that we quickly gave up and turned towards Trastevere instead. We came back at around 6 PM and were inside St. Peter's Basilica in less than 10 minutes (security check included)!
You may want to know that the entrance to the Basilica is free of charge. So unless you need a guide and are interested to hear lots of historical facts, I see no reason to pay for the guided tours for this part of the Vatican.
You do need a ticket to go up to the top of the Dome and you also need a ticket for the Sistine Chappel. For St Peter's Dome, you'll just have to try to get the tickets when you get there. For the Vatican Museums and the Sistine Chapen, you should get priority tickets in advance.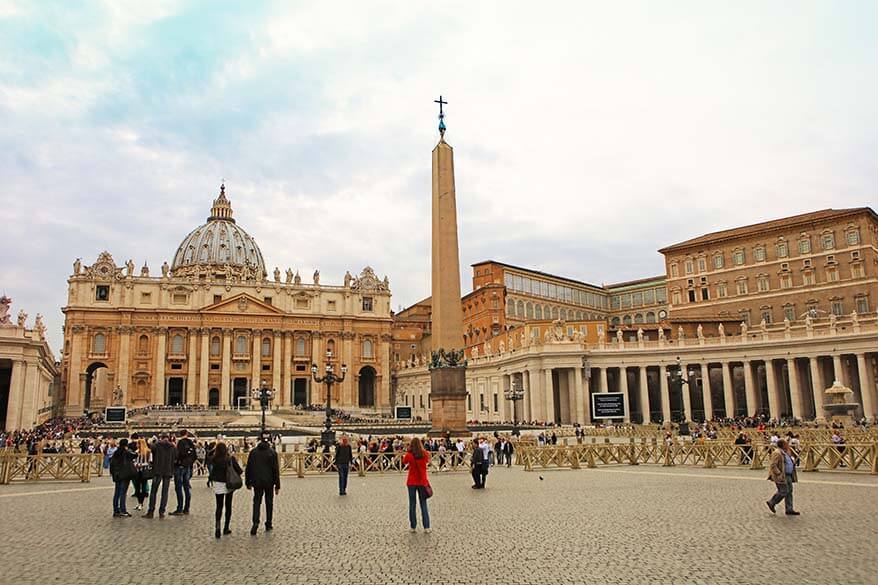 Visit the Pantheon half an hour before the closing time. Pantheon is one of the most popular landmarks in Rome and is also extremely crowded. However, we managed to see it completely empty by visiting it right before it closed.
You have to make sure you are not too late as they don't let people in just before the closing time. But once inside, you can stay till it closes and everyone leaves. Great experience!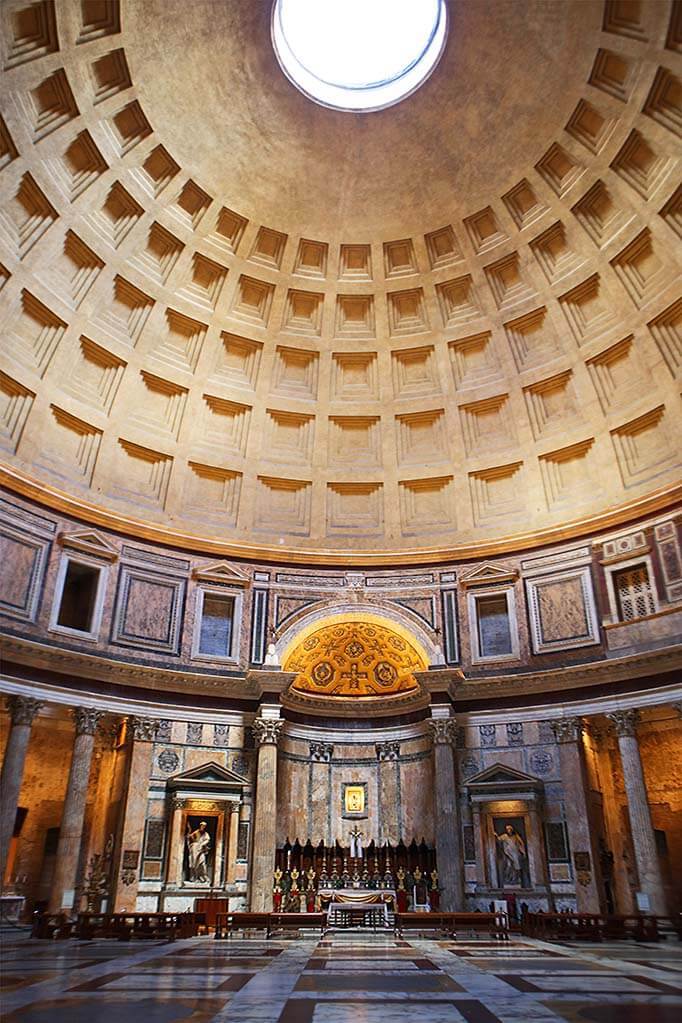 The Spanish Steps are probably best visited very early in the morning or late at night. This area is always so busy during the day. Often, you can't even see the steps because of the number of people there.
Go to the Trevi Fountain late in the evening. It will still be busy – it always is – but it's nothing compared to the crowds during the day. I wonder if Trevi Fountain is ever quiet. I suspect it might be at night, 3-5 AM would be my best guess, but I was too tired to actually find out if that's the case.
Skip the busiest museums (=save lots of time). If you like art, consider some of the less busy places. For example, the art gallery at Villa Borghese is a real hidden gem of Rome (tickets have to be booked in advance). Alternatively, visit some of the churches instead of museums. Often, you can admire the most amazing pieces of art at the churches for free and without the crowds.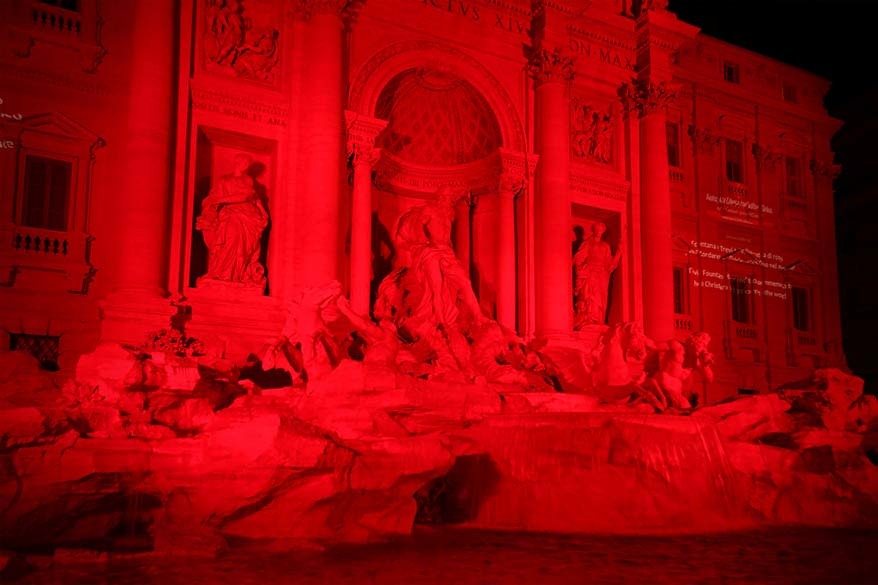 3. Get off the beaten path in Rome
If I could give one general advice on how to avoid the crowds in Rome, it would be to go in the opposite direction of where most of the people go! Take a side street, look around, enter a narrow passage, try the closed door of the church…
We visited a couple of amazing places just meters away from the main streets where – literally- thousands of people were passing by focused on their main goal and completely ignorant to all the rest.
I have also shared some great suggestions for the off-the-beaten-path, different places to see in Rome in one of my previous posts. Take a look below.
LEARN MORE: Hidden Gems of Rome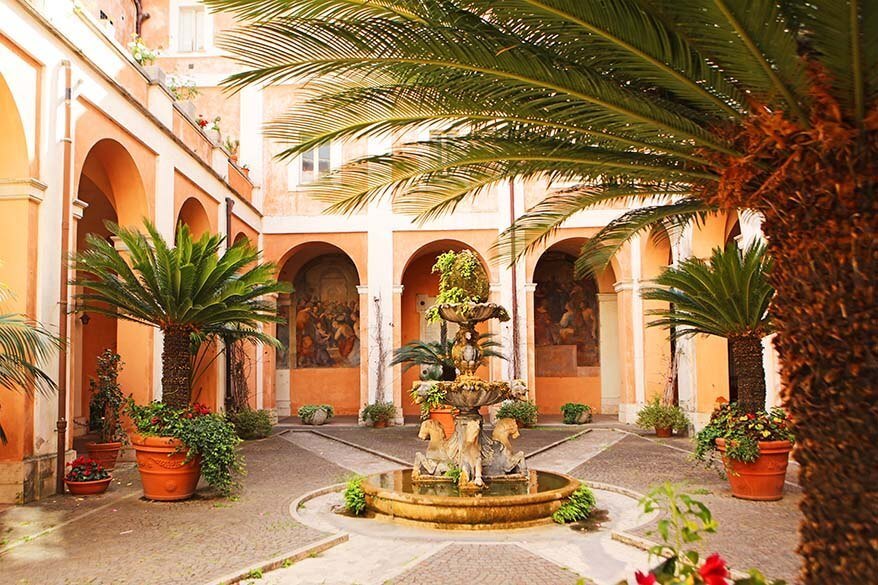 4. Avoid tourist restaurants
A big part of any Italian trip experience is related to the food. Food in Italy can be absolutely delicious, but don't just assume it will be everywhere you go.
If I can give one piece of advice when it comes to food in Rome, it would be to avoid tourist places. Eat where locals eat! If you are not sure, ask at your hotel for suggestions, but keep in mind that some hotels might recommend places for other reasons than their quality.
A nice way to get to taste some really good local food is by joining a food tour or a cooking class.
LEARN MORE:
How to Find the Best Food in Rome
Best Traditional Food in Italy
5. Stay in the city center – close to Piazza Navona
If your budget allows, try to find a hotel in the old city center. In my opinion, the best place to stay in Rome is the area close to Piazza Navona and the Pantheon.
That way you do not need to use public transport and can discover most of central Rome on foot. If you want to see some other areas, renting a bike or joining a guided bike tour can be a very good option – read further.
You can find the best deals for Central Rome accommodation here. Alternatively, here are some hand-picked suggestions for all budgets:
There are also lots of apartments and short-term rental accommodations in this area. Take a look at the map below where you can compare all the options. Just don't forget to insert your travel dates and group size so that you can see the best deals for your trip!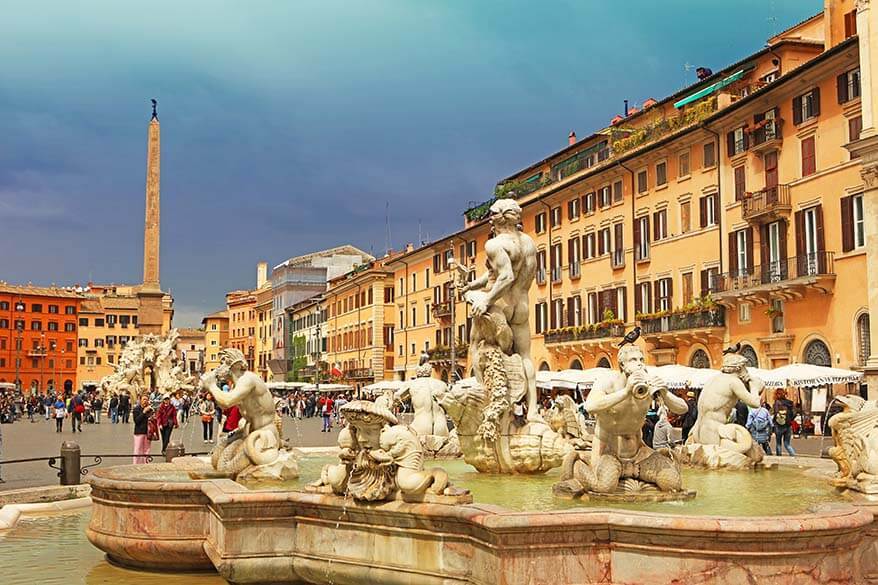 6. Rent a bike to get more out of your time in Rome
The old city center of Rome is pretty compact. You can easily walk to the main sights such as Piazza Navona, Pantheon, The Trevi Fountain, and the Spanish Steps. Even the Vatican and the Colosseum are within walking distance from the city center.
However, if you want to explore more of Rome and discover some of the less known hidden gems of the city you may want to consider renting a bike or joining one of the guided bike tours.
By bike, you can cover big distances in less time and get more out of your time in the city.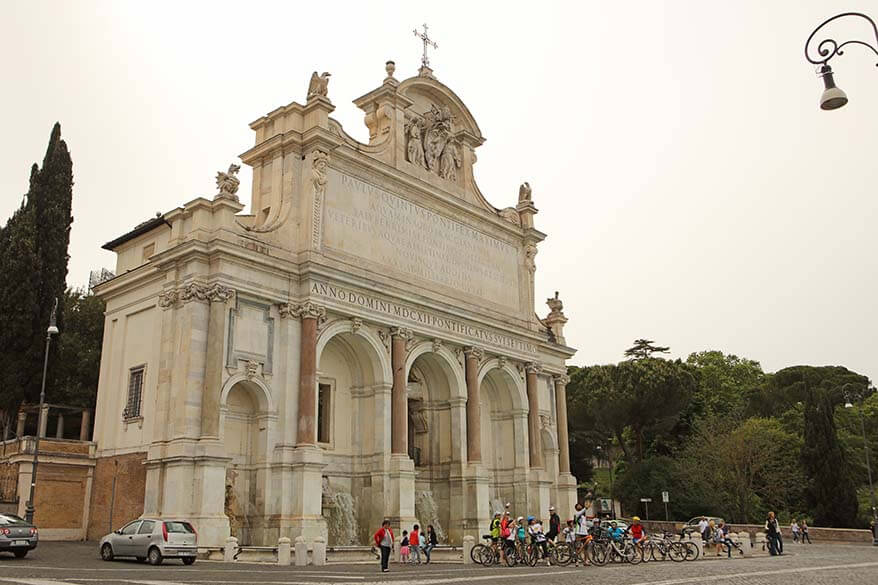 7. Visit Rome in lower season
Most travel guides will probably tell you that spring and early autumn is the best period and they are absolutely right. I think that May and September are the best months weather-wise, but it's extremely busy in that period. On the other hand, you really want to avoid Rome (or any other cities in Italy for that matter) in summer.
Once, we visited Rome the first weekend of May and with temperatures of just 18-22°C (64-72°F). It was pleasant most of the time and sometimes it even felt too warm.
Another time, we were in Rome at the end of September and it was still very warm during the day. I cannot even try to imagine how hot it feels there in July or August when temperatures rise above 35-38°C (around 100°F)…
Visiting during the cooler months might be advisable for those wanting to avoid the heat, the crowds, and save some money on accommodation. My best bet would be the 'shoulder season' – end of March – beginning of April (but avoid Easter!) and October – November. In fact, November can be a great month to visit the bigger cities in Italy. Here you can read about what it's like to visit Italy in November.
READ ALSO: Best Time to Visit Europe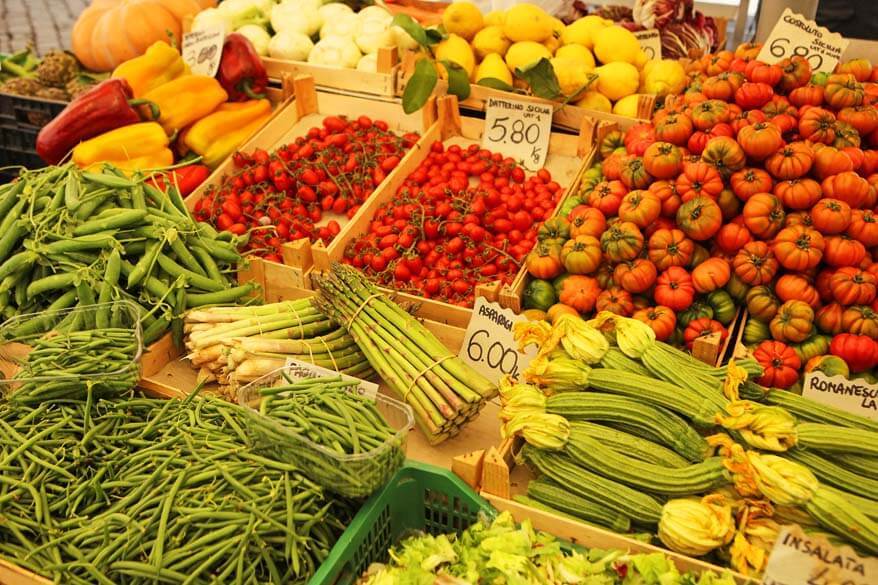 8. Wear comfortable shoes
Don't underestimate the importance of good footwear when visiting a city and especially Rome! The distances in Rome are very big and you will be walking a lot.
If your feet are hurting you will not be able to enjoy the sights much, are you? At a certain moment, we realized that we could tell what shoes people were wearing just by looking at the expression on their faces. People who seemed to be enjoying themselves were also the ones with the most comfortable footwear.
Forget about all the 'Italy is about looking stylish' advice and pack comfortable shoes. OK, I don't really like wearing sports shoes in the city, but sneakers have become very common in Europe in recent years as well. And given the choice, I would go for the good old comfy sneakers instead of summer sandals with a thin sole…
Also, there are so many fashionable comfortable shoes available that you don't even need to sacrifice comfort for style.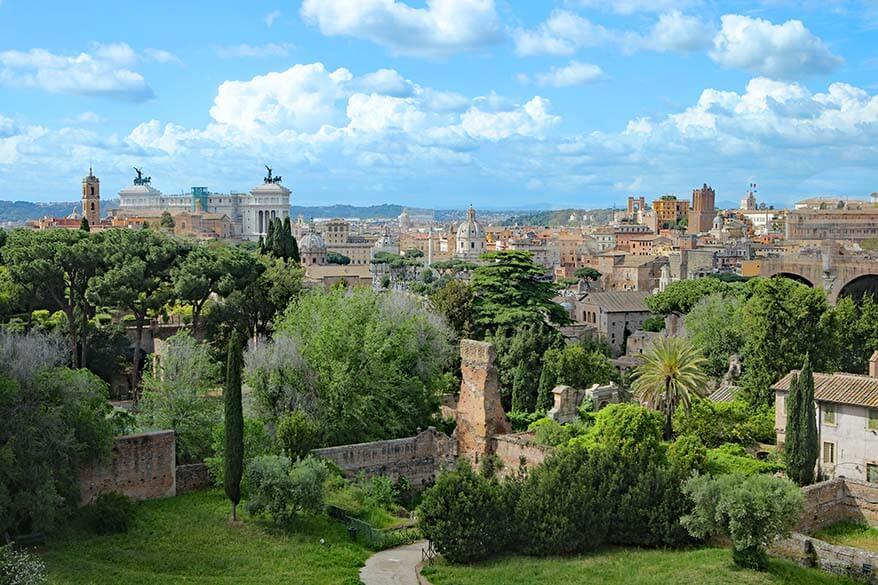 9. Don't overplan
One last piece of advice for visiting Rome. Don't plan every minute of your day in advance. Allow yourself some time to get off the beaten path and explore some interesting places along the way.
Look around you and you will be amazed to see how many hidden treasures you will find in Rome: the most beautiful churches, wonderful architecture, secret alleys, and little town squares…
All you have to do is keep your eyes open and your mind flexible. Enjoy your trip!
READ ALSO: Best Places to See in Italy
More tips for your trip to Italy:
If you found this post useful, don't forget to bookmark it and share it with your friends. Are you on Pinterest? Pin this image!