Planning a trip to Iceland, but not sure where to start? This guide is for you!
Iceland is a unique place, one that impresses every visitor beyond expectations. It's a country that has a lot to offer even to the most seasoned travelers. Iceland also transforms every season and no two trips here will ever be exactly the same. One thing is certain – no matter when or how you choose to visit Iceland, this magical place will not disappoint.
Maybe you are still undecided about visiting Iceland and are looking for travel inspiration? Or maybe you are planning your Iceland trip itinerary and don't know where to start? Or maybe you just need some practical advice or reassurance for your upcoming trip to Iceland… You should be able to find all the information you are looking for in our Iceland travel guide.
To make your Iceland trip planning and research easier, I created this page that bundles up all our blog posts about traveling to Iceland. From sample trip itineraries and detailed guides to some of the nicest places in Iceland to practical tips and packing lists for all seasons… This travel guide should help you plan your own perfect trip to Iceland!
Our Iceland travel blog is a result of multiple trips to Iceland. Road tripping around the Ring Road in Iceland in spring, in summer, and in autumn, visiting the Icelandic highlands, exploring Iceland in winter – we've done it all.
Below you can find a big selection of articles filled with travel stories, inspiring images, and experience-based tips that will help you plan your own dream trip to Iceland. Our Iceland travel guide. Take a look!
* This page contains affiliate links, which means that we may receive a small commission, at no cost to you, if you make a qualifying purchase through such a link. More info: Disclosure.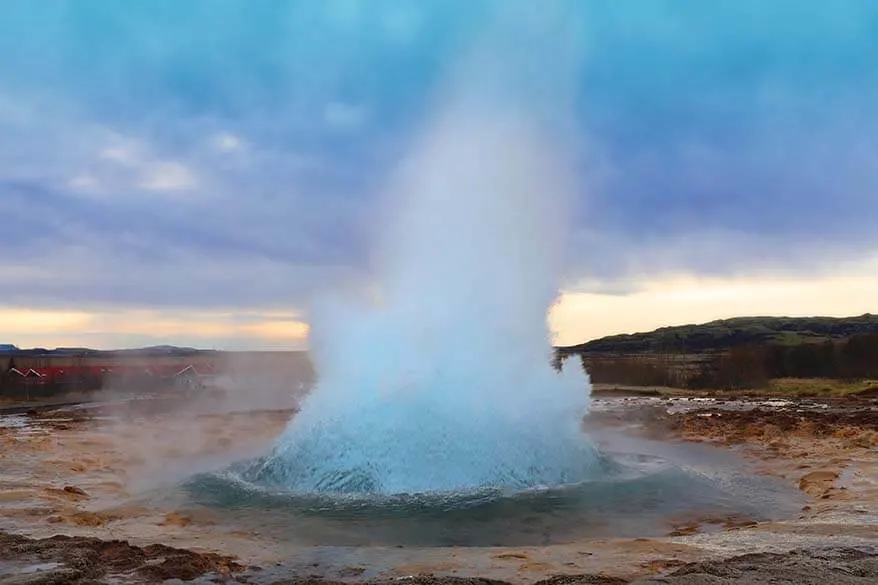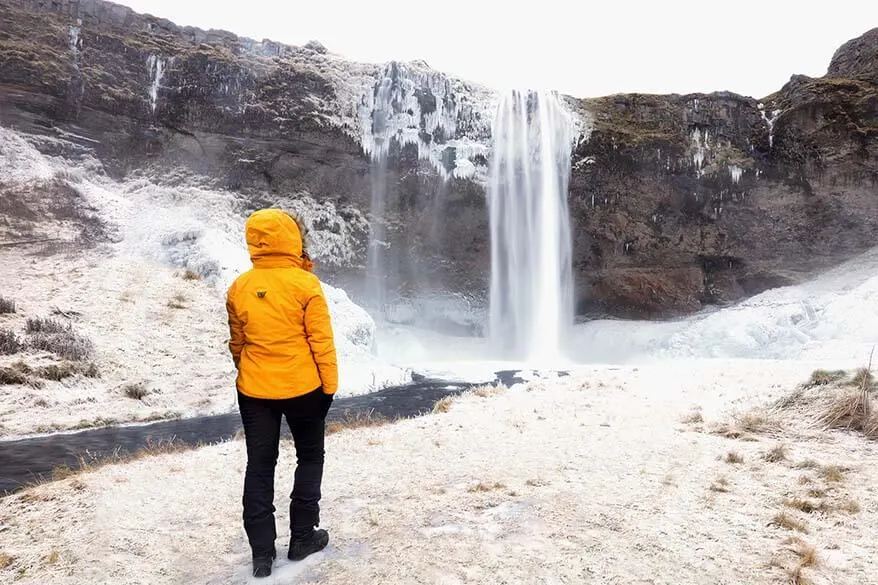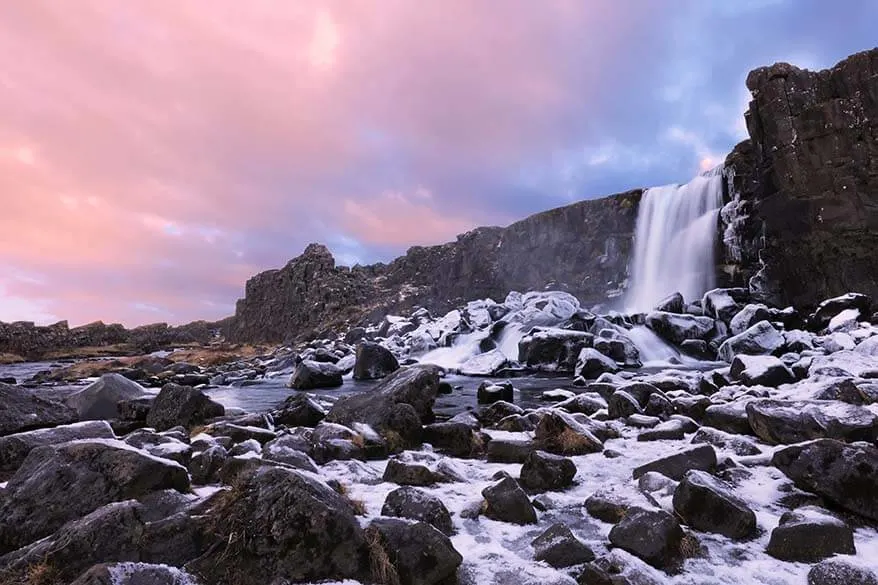 Practical Information for Visiting Iceland
Here you can find some practical advice for your trip to Iceland. From budget tips to packing lists and everything else you may want to know before traveling to Iceland.
Iceland Itinerary Suggestions
Here you can find our suggestions for some of the best itineraries in Iceland.
When to Go to Iceland
Iceland is magical in any season. It's also so completely different in winter than it is in summer that it's like two different countries.
If you are not sure when to visit Iceland, take a look at our articles below – they should help you decide.
Iceland in Winter
Iceland Travel Inspiration & Destination Guides
Here you can find more detailed guides to different areas and activities in Iceland. Check it out!
Reykjavik & South Iceland
West Iceland
North Iceland
Icelandic Highlands
TIP: Below is a short video featuring some of our favorite places in Iceland. Check it out for some inspiration on where to go!
Best Tours and Day Trips in Iceland
There are so many organized tours, excursions, and activities in Iceland that it's often difficult to know where to even start. I, therefore, created some guides where I selected the very best price-quality tours available. Take a look below!
TIP: For our own trips, we book pretty much all our day tours and organized activities via GetYourGuide. It's our favorite one-stop shop for all organized tours because they have the best customer service and cancellation policy we have ever seen. Booking directly with a local company usually means that you can't cancel for free, let alone get a refund in case something goes wrong (as recent events recently proved…). For that, it's always helpful to have a strong intermediary and GYG is the best one we know.
This is based on our personal experience and that of many of our readers.
Camping in Iceland
If you are planning to camp in Iceland, make sure to read this guide. It should answer all your questions!
Accommodation in Iceland
If I can give you one piece of advice is to book your Iceland accommodation well in advance. Take a look below for some tips!
Booking.com is our first resource when booking accommodation for all our trips, also in Iceland. They have the best selection of hotels, B&Bs, and privately owned accommodations. Furthermore, they also have the most transparent booking system with the biggest flexibility regarding cancellations.
TIP: Using the map below, you can compare hotels and short-term rental accommodations all over Iceland. Simply insert your travel dates and group size, and you can zoom in and out to find the best deals at any location. Check it out!
Car Rental in Iceland
If you are looking to rent a car in Iceland, I recommend renting your car via the RentalCars website. Not only can you compare different providers and find the best deals, but you are also much better protected in case a local company goes bankrupt as it recently happened with our favorite local provider in Iceland.
Since the travel market is so uncertain at the moment, it's best to stick to the biggest companies with the most flexible cancellation policies.
We use this site to book our rental cars for many destinations worldwide. Recently, we had to cancel quite a few rentals because of canceled trips and RentalCars fully reimbursed us every time, and within a day or two after the cancelation. Once, we also had to file an insurance claim (we always take the 100% insurance offered by them), and the money was on our account two days later. That's the kind of company I don't hesitate to recommend to all our readers!
Getting to Iceland
Iceland is more accessible than ever before. There are too many flight options to even try to list them here. I advise to use the most popular flight search engines to find the best deal for your trip.
If you live in Europe, it's also possible to visit Iceland with your own car. For that, you'll have to take a car ferry from Denmark via the Faroe Islands, to Iceland. It's a long trip, however, so I'd only recommend doing this if you are planning to stay in Iceland for at least 3-4 weeks.
Nearby Destinations
If you are visiting Iceland and have some extra time to spare, you may want to also look into visiting the Faroe Islands and/or Greenland. Both are easy to get to from Iceland.
Here you can find inspiration for your trip to the Faroe Islands and here you can find some tips and an itinerary for visiting Greenland.
Not sure where to go? Check out our guide to Iceland vs. Greenland
If you found this post helpful, don't forget to bookmark it and share it with your friends. Are you on Pinterest? Pin this image!