Planning a trip to Norway and not sure where to start? This guide is for you!
We visited Norway several times. And every time again, we want to go back before the trip is even over!
The first time we traveled to Norway was in summer when we did a road trip through some of Norway's most beautiful fjords and charming towns. The second time was just a few months later, in winter, when I visited Tromsø in Northern Norway to experience some of the incredible winter activities like dog sledding, northern lights, and more.
After that, I also visited Svalbard in winter and started planning a summer trip to Lofoten before I was even home…
In this Norway travel guide, you can find all the blog posts from our trips. They are filled with travel inspiration and lots of practical tips to help you plan your own unforgettable trip to Norway.
Whether you are visiting Norway with family or alone, in summer or in winter – these guides should be a good starting point in deciding where to go, the best places to see, and the best activities not to miss.
This is by no means a complete guide to Norway. It's such a big country with so much more to see and do, and we just scratched the surface. But if you are visiting Norway for the first time and want to see some of the very best places, then this is a good place to start. Read on!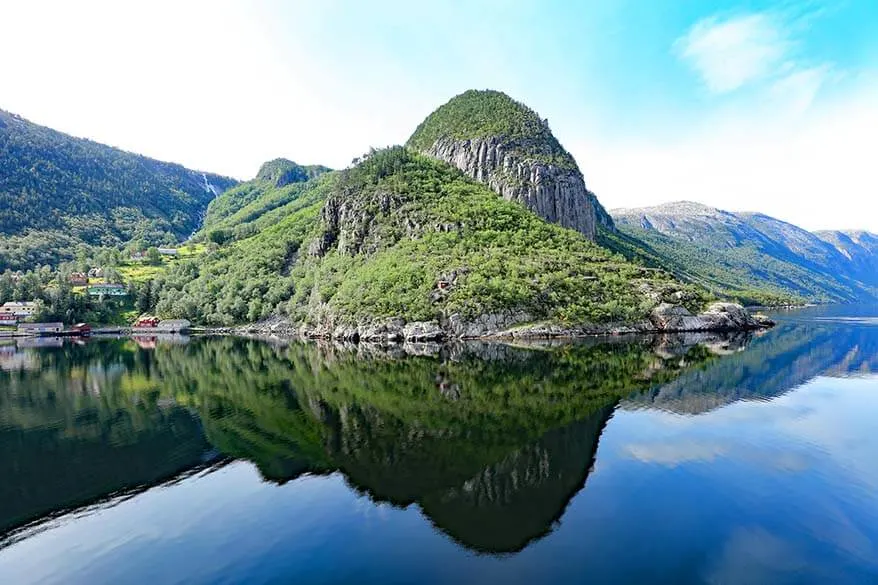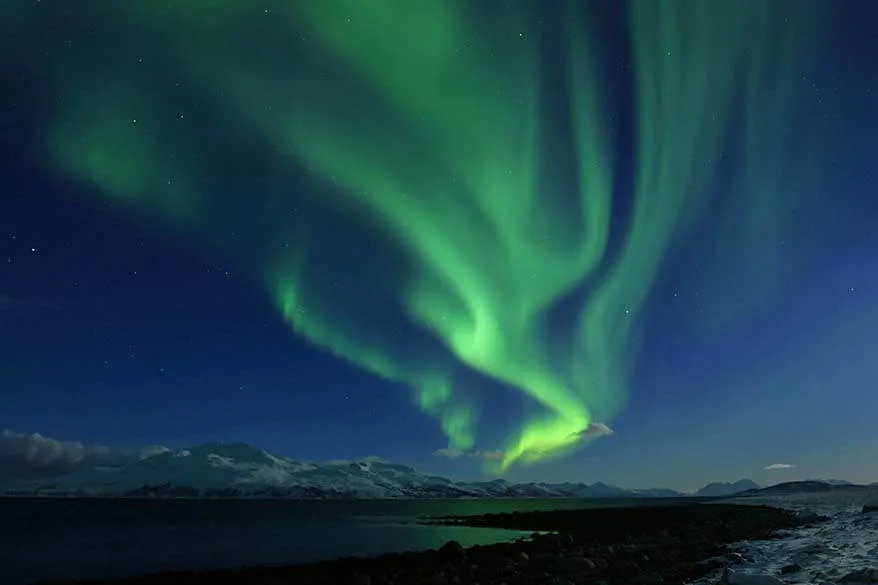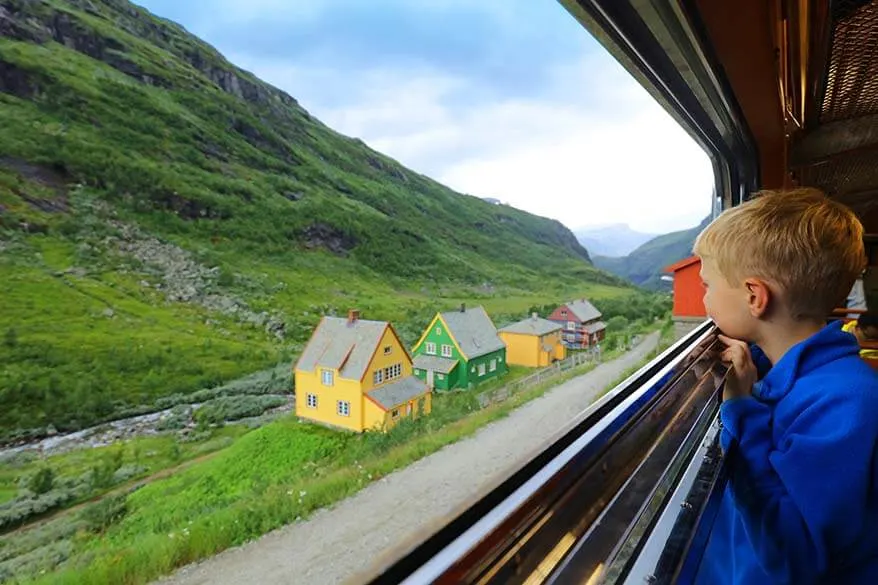 *This page contains affiliate links, which means that we may receive a small commission, at no cost to you, if you make a qualifying purchase through such a link. More info: Disclosure.
Norway Travel Tips & Destination Guides
Planning a Trip to Norway
Stavanger Region (Southwestern Norway)
Flam (Southwestern Norway)
Lofoten (Northern Norway)
Tromsø Region (Northern Norway)
Svalbard – Spitsbergen (Arctic Region)
How to Plan Your Trip to Norway
Budget Your Trip to Norway
Norway is not cheap, but there are many ways to make your trip more affordable. Travel in shoulder season if you can, book everything (hotels, car rental, tours) in advance, etc.
Packing for Norway
Here's the most complete packing guide for Norway in summer (winter list to follow soon):
Accommodation in Norway
In general, I advise booking your accommodation for Norway as soon as you know your travel dates. Especially if you travel to Norway's fjords in July or August or toTromsø in February-March, book your accommodation well in advance.
Tours
Many places in Norway can easily be visited on your own. Some others require booking tours. Boat tours are very popular, especially in the coastal regions where you'll find the most beautiful fjords. No trip to Norway would be complete without exploring its fjords!
Often, you can just book tours upon arrival. However, many popular excursions get sold out weeks in advance. So if you know your travel dates and what you want to do, you can just as well book it upfront.
TIP: For our own trips, we book pretty much all our day tours and organized activities via GetYourGuide. It's our favorite one-stop shop for all organized tours because they have the best customer service and cancelation policy we have ever seen. Booking directly with a local company usually means that you can't cancel for free, let alone get a refund in case something goes wrong. For that, it's always helpful to have a strong intermediary and GYG is the best one we know.
Getting Around & Car Rental
Norway is a big country, so don't get misled thinking you can drive and see the best of Norway in just a week or two. Renting a car is the best way to explore different regions, but for the big distances, it's best to fly. Here you can find the best deals for Norway car rental.
Often, you have to take car ferries between places. In most cases, there is no need/possibility to reserve; you can just show up, get a ticket, and go on the next ferry. However, some car ferries for bigger distances are better booked in advance. So make sure to do your research!
TIP: Join our Facebook Group for Iceland and Scandinavia Travel. We have lots of members who know the region quite well and should be able to help you with the practical side of planning a trip to Norway and other Nordic Countries.
READ ALSO: Nordic Gifts (from and inspired by Scandinavian countries)
If you found this post helpful, don't forget to bookmark it and share it with your friends. Are you on Pinterest? Pin this image!