Hi and welcome to Full Suitcase travel blog!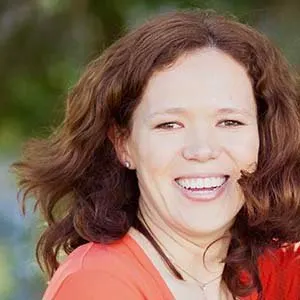 In my previous life, I got a degree in Economics, was studying MBA, working in finance for a multinational biotech company, and dreaming of a big career in the corporate world… Fast forward to 2015, many years of traveling all over the world and three kids later, I started this travel blog, Full Suitcase.
Nowadays, Full Suitcase is one of the world's leading family travel blogs read by millions of people every year.
We have been featured in numerous publications including Lonely Planet and Lonely Planet Kids and have worked with many travel brands and destinations from all over the world. More importantly, we have helped millions of people to plan their own dream trips and create unforgettable memories with their friends and families! And we hope to help you do the same!

More about Full Suitcase
On this blog, I write about family travel, road trips, most amazing nature destinations, cities, and also lesser-known, off the beaten path places we love. In other words – our blog is as diverse as our travels.
There is one constant, however – in addition to sharing our travel experiences coupled with captivating travel photography, we always include lots of practical tips and information to help you plan your trips. Our goal is to help you make the most of every trip!
If you are looking for travel inspiration or some encouragement to travel with kids, if you want to discover the world and get more out of your travels, then you've come to the right place!
Want to work with us to promote your brand or destination? Please check 'work with us' page for more information.
Want to get to know us better? Continue reading…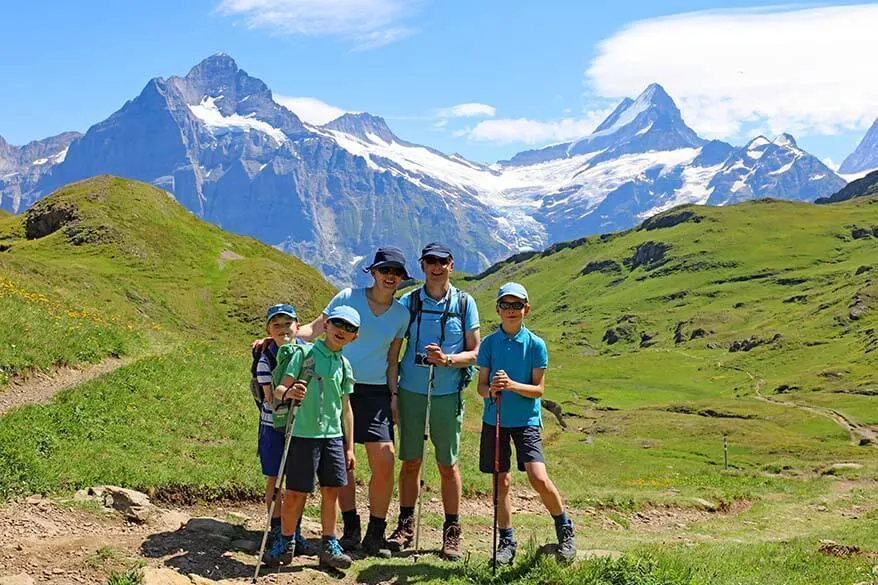 More about us
You are probably wondering what our story is. It's a long story with lots of travels, but apart from that we are just like you – a family traveling with kids and full suitcases, discovering the world one trip at a time.
We caught the travel bug back in 2002 and have been traveling ever since. We've been to Australia and New Zealand, India and China, Canada and the USA, toured Europe by motorbike and left our hearts in Africa.
We live in Belgium, but we take every opportunity to travel all over the world. Since we have kids, they always travel with us. From Greenland and Svalbard in the north, South Africa and Namibia in the south, and from Australia in the east to the USA in the west – our little globetrotters are always with us. But we also travel close to home – you will not often find us at home on the weekends. Although this is getting more difficult as kids grow older…
We travel in order to discover, to taste, to learn… something new every time.
We have three boys; the younger ones are twins. Our kids are all at school and our days are filled with taxiing them around: school, music school, sports… And just as any family with school-going children we have to plan our vacations during the school holidays.
We don't spend our vacations by the pool or at the beach for days in a row, but we don't trek around the world with a backpack either. In fact, our bags are rather full when we travel. Hence the name – Full Suitcase.
We try to make the most of every trip we take. We visit the most famous landmarks, but we also go off the beaten path. We make sure to see all the 'musts', but we also look for more authentic experiences. We take the kids to a playground or to a theme park, but we also take them hiking, to a museum or to a theatre…
For us, life is about making memories and most of our very best memories come from our travels. Kids grow up so fast and we want to make some amazing memories together with them while we can.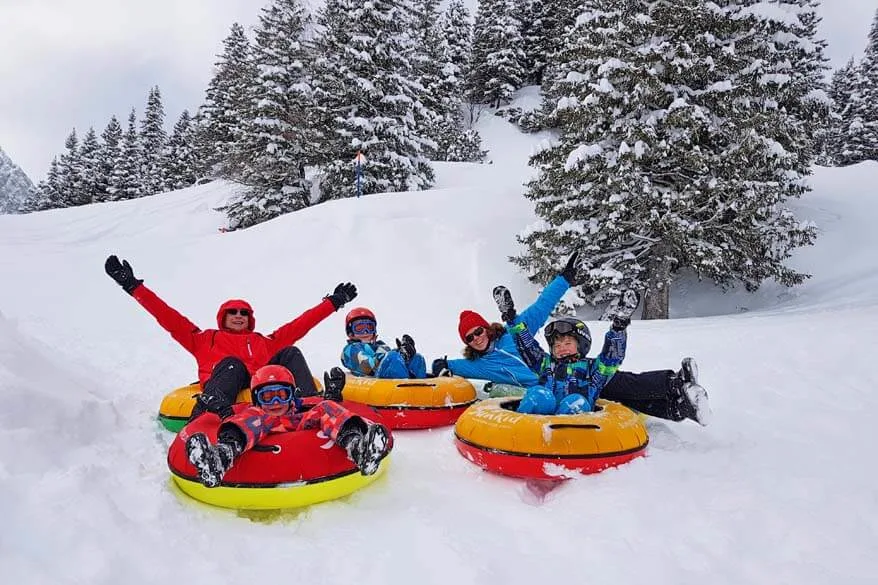 How can we help you?
We are here to show you that your life doesn't have to fit in a box and that you can travel everywhere in the world, also with your kids!
You don't have to quit your job, sell all your belongings, start home-schooling your kids and trek around the world in a camper…
But you definitely can escape your everyday life for short getaways and longer vacations at least once in a while!
Full Suitcase family travel blog is not just for families traveling with children. It's a travel website for EVERYONE who is eager to travel and wants to make the best of every trip!
Find us on social media
If you'd like to follow us on social media, you can find us @fullstuitcase on all major networks. Alternatively, click here for our Facebook page, Instagram, Twitter, and Pinterest.
Join us!
Thanks for reading and don't be a stranger. Join our exclusive community by signing up for our free newsletter below!
That way you can stay connected and get all our best tips and travel inspiration! We only send 2-3 newsletters a month, so it will never get annoying or spammy.
Check out some of our recent articles