Hi! If you stumbled upon our blog for the first time and wonder who we are, in this article you can read more about us and our family trips with young children and how it all led to the creation of this blog.
Full Suitcase family travel blog – how it all began
Hi! My name is Jurga (pronounced as 'yourga', in case you wonder). I live in Belgium together with my husband and our three boys. I am passionate about traveling, travel photography, and my family. It's not always simple, but I try to combine all three together.
I have had so many amazing opportunities to see the world and after so many years of traveling, this blog was born.
I grew up in Lithuania (one of the Baltic states in Eastern Europe), spent three summers in the USA during my college years, lived in and near Brussels in Belgium, then in Luxembourg, and now back in the north of Belgium, close to Antwerp.
Over the years I also traveled a lot with over 50 countries visited the last time I counted. Not that I care about the number – just counted it out of curiosity once and never really bothered to count again. I also won't do a quick stopover somewhere just to dot the map. Some places, on the other hand, I love so much that I try to return again and again.
I've been traveling ever since I can remember. Not that it was obvious – I was born in Lithuania, in USSR at that time, and traveling possibilities were very limited behind 'the iron curtain'. Maybe that's the reason why I can't seem to get enough of it now…
No matter how many trips I make, how many places I visit, there's always something new to see, something different, something so exciting that it leaves me wanting for more.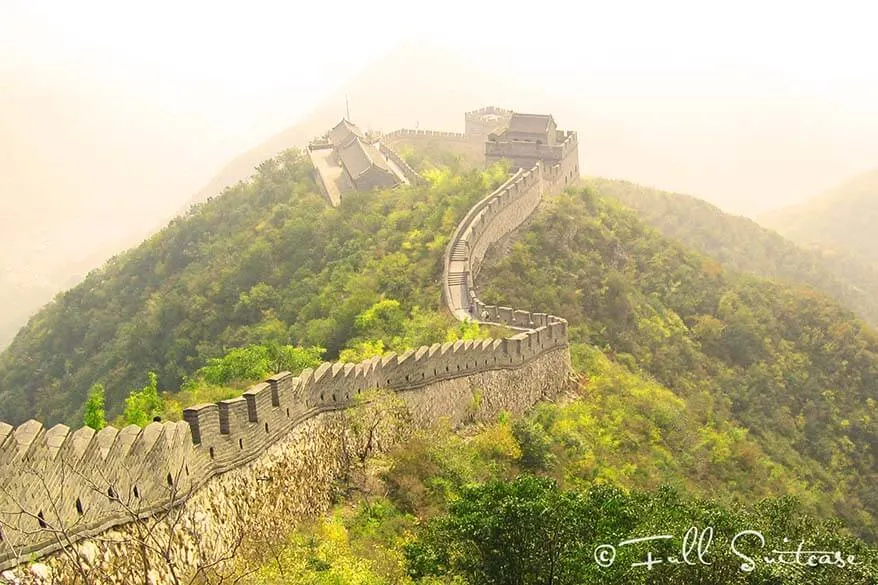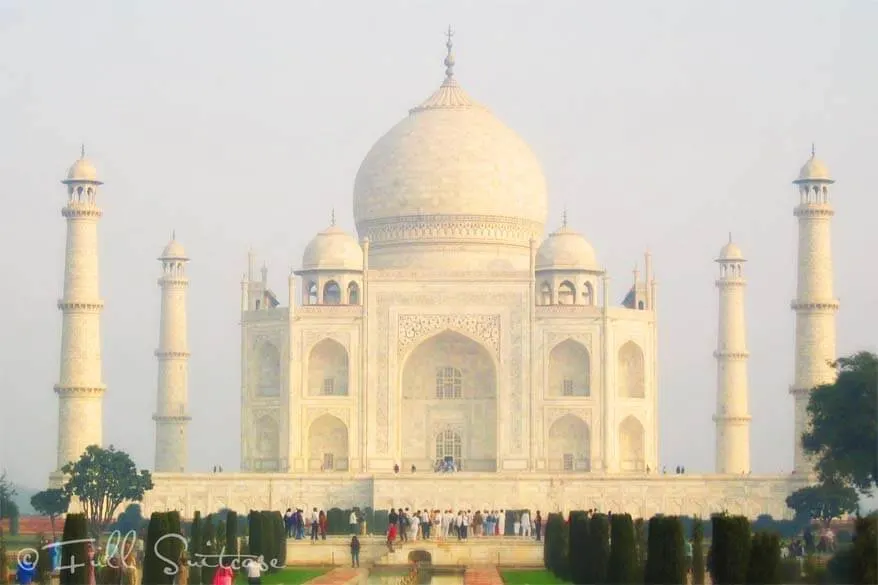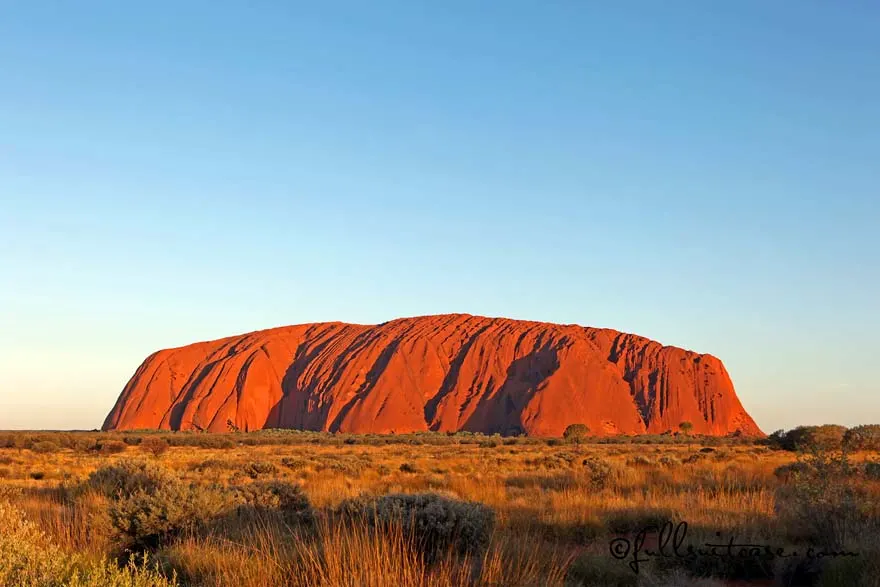 When I met my husband, we both quit our jobs and traveled extensively for four years. We visited Australia and New Zealand, China and India, Canada and the U.S., Iceland, and many other European countries. We went to Africa, to Egypt, to Seychelles, to the Caribbean…. We settled down when the children were born, but we didn't stop traveling.
READ ALSO: Our Favorite Destinations Worldwide
Traveling with a baby
For our children, this is the only way of life they've ever known. I believe that the greatest gift we can give our children is showing them the beautiful and diverse world we live in… From a day at an amusement park to chasing kangaroos in Australia or going on an open jeep safari drive in Africa…
The day our oldest son turned six months, he boarded the plane for the first time. We took him on a family visit to Lithuania. The flight was somewhat adventurous as we had to try to convince the baby who had just learned how to crawl to stop crawling on the plane…
READ ALSO: Tips for Flying with Kids
The trip went reasonably well and so upon return home, we bought one of those baby carrier backpacks and booked a vacation to Santorini Island in Greece. How we loved that vacation! It was great to be traveling again: we visited new places, enjoyed delicious Greek food and the most beautiful sunsets that Santorini is famous for.
We still had a baby who needed clean diapers in the middle of a romantic dinner and who was crying at night… But that was no different if we had stayed home…
And so another few months later we packed the same baby carrier backpack and went island hopping to the Azores Islands in Portugal.
All of this before our little boy turned one. Was it easy? No. Was it worth it? Absolutely, yes!
Traveling with three young kids
And then we had twins… If you think that traveling with a baby is a challenge, well, it is. But traveling with three little ones is a whole different league…
It's only then that it really hit us! We would have to adjust our lifestyle, just as we would have to adjust our traveling style. After all, there was no way we could carry three little kids on our backs!
And so for two years, we traveled mainly by car and it was packed… with strollers, push-bikes, diapers, baby formula, and their favorite food, clothes for all kinds of 'just in case' situations, and toys… We quickly realized that we could not continue packing this much when traveling overseas and learned how to travel light with kids.
READ MORE: What We Pack in Kids Hand Luggage & Tips for Traveling with Kids
When our kids turned 4 and 2, we took our first 'big' trip and went back to the country we loved most during our previous travels – South Africa…
And – in case you were wondering – yes, we did take the kids on the safari ride (they all fell asleep by the time we found the lions though).
Here you can read more about our trip to South Africa with kids.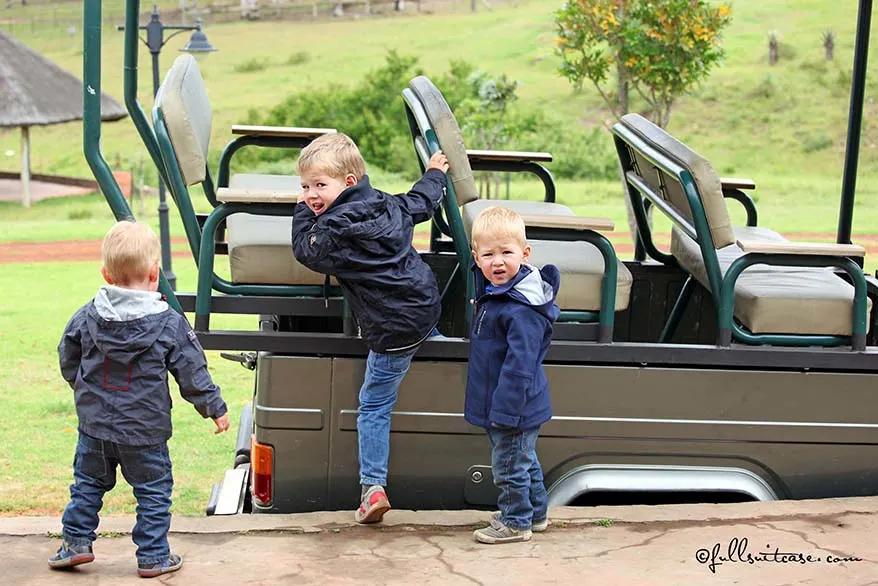 By the time our boys were 5 and 7 years old, they have been on numerous safaris in South-Africa and Namibia, they have chased wild kangaroos and cuddled koalas in Australia, petted a crocodile, rolled down the sand dunes in the Namibian desert, splashed in natural pools in Australia (some by accident)… all this and so much more.
You can read about most of these trips on our blog. For inspiration, check out our article about visiting Namibia with kids. It's one of the best road trips we ever did as a family!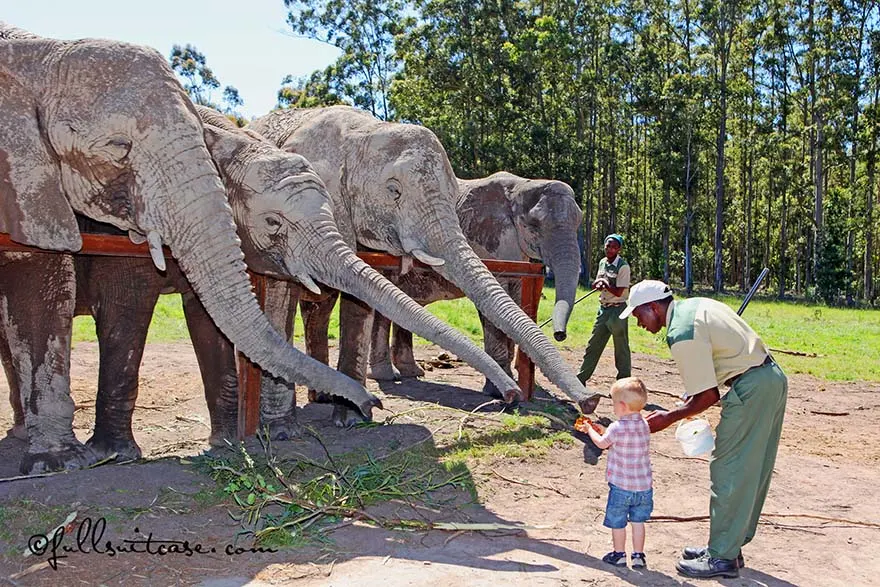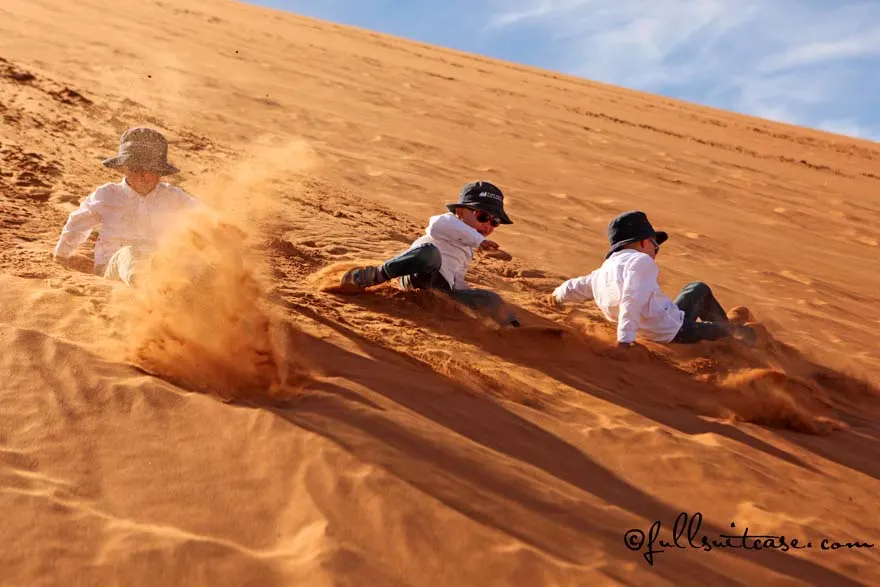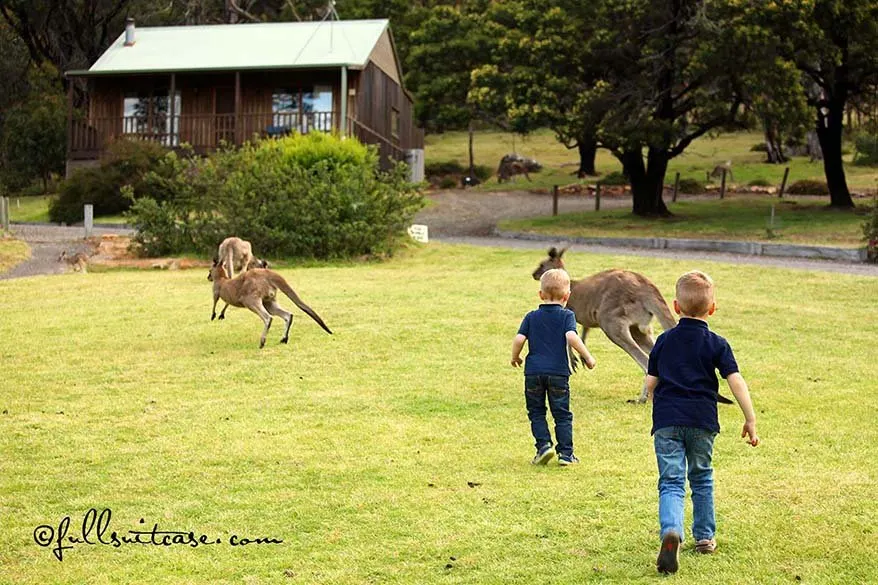 Is it worth it?
We often get comments from people saying that we are out of our mind taking young children to 'places like that', that traveling with kids is a waste of time and money, that they will not remember anything, etc.
We also meet lots of people who say they wished they had taken their children on these kinds of trips and regret not doing it while the kids were still willing to travel with them…
To us, life is all about the journey, about the experiences, about the memories, and mostly about the choices you make. And this is our choice.
If you are still doubting whether family travel is for you, read our post about why it's never going be the perfect time to travel with children.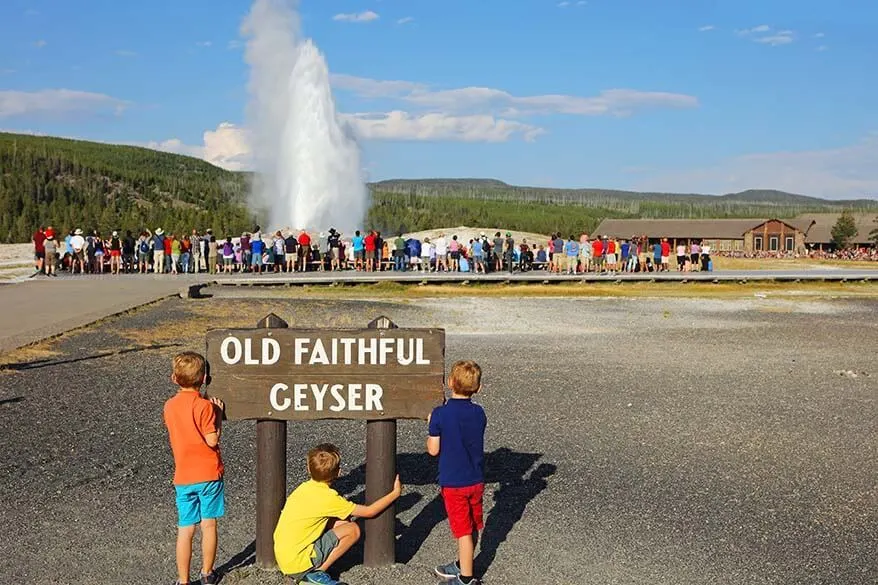 About Full Suitcase family travel blog
If you are looking for a travel blog about backpacking around the world, camping, and homeschooling, then Full Suitcase is probably not for you.
We aim to inspire regular people, with or without children, who want to see the world and are dreaming about the most beautiful trips, but don't dare or don't know where to start.
We want Full Suitcase to be a source of inspiration for everybody who's been procrastinating their dream vacation because they were anxious about the hassle of planning, afraid of the long hours on the plane with the kids, of the jet lag, of the unknown…
On the Full Suitcase family travel blog, we share real travel stories and our own experiences, from sample road trip itineraries to tips on booking a flight, a car, the hotels,… to how to get the most out of your time and money and experience the best your destination has to offer. We tell you how we do it and show you how you can do it too!
Family travel is not all sunshine and rainbows, but it gives you lots of great experiences and amazing memories. So yes, it's absolutely worth it!
Photography is my other passion and I share our travel stories through pictures as well.
If you enjoy reading our blog, subscribe to our free newsletter and follow us on social media (@fullsuitcase). Join us as we discover the world one beautiful adventure at a time and never miss new exciting travel stories and captivating images from some of the world's most amazing destinations!
If you are looking for some family travel inspiration or wonder where we have traveled to recently, check out our recent updates and overview of our family trips in the following articles:
Thanks for reading! I hope that I can inspire you with some ideas for your next vacation and hope to hear your feedback.