Planning a trip to Belgium and wondering where to go and what to see?
Belgium might be a small country, but it has a very rich history, stunning architecture, and some of the best food and beer in the world. Brussels is also considered the capital of Europe and NATO Headquarters is located in Belgium as well. So it will come as no surprise that Belgium is an extremely multi-cultural country – over 180 different nationalities live in Belgium.
Belgium is one of those countries that have a lot more to offer than might look at first sight. And while most first-time visitors only come for a few days, visit Brussels and Bruges and move on, there's so much more to see and do in Belgium than that!
We live in Belgium and while most of our trips take us abroad, we love to explore our home country as well. On our blog, you can find travel inspiration for some of the most popular tourist destinations in Belgium. We also share some of our local favorite spots and insider tips that will help you plan a more memorable trip to Belgium.
On this page, you can find an overview of all our Belgium travel guides. From most popular cities or war sites to some lesser-known places or itinerary suggestions – these articles should give you a better idea of what to expect when traveling to Belgium and how to plan your time. Find out!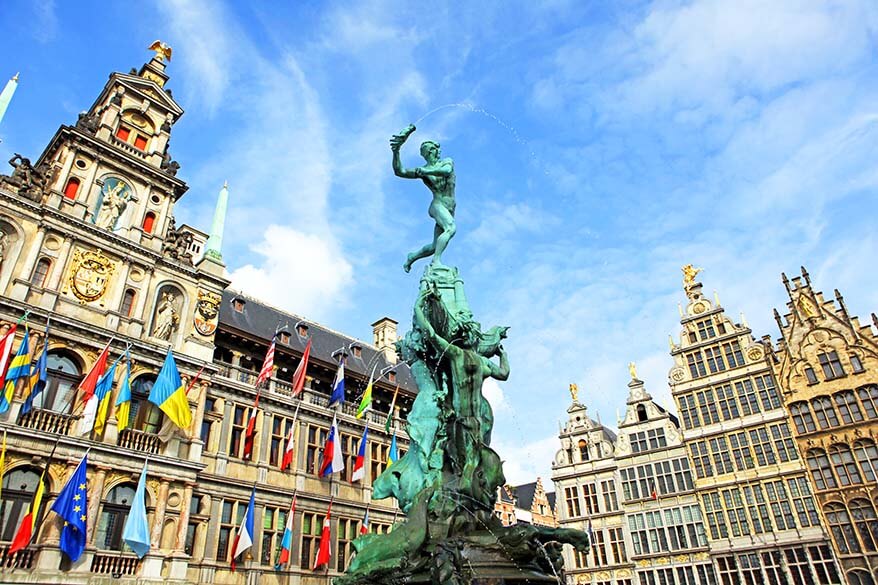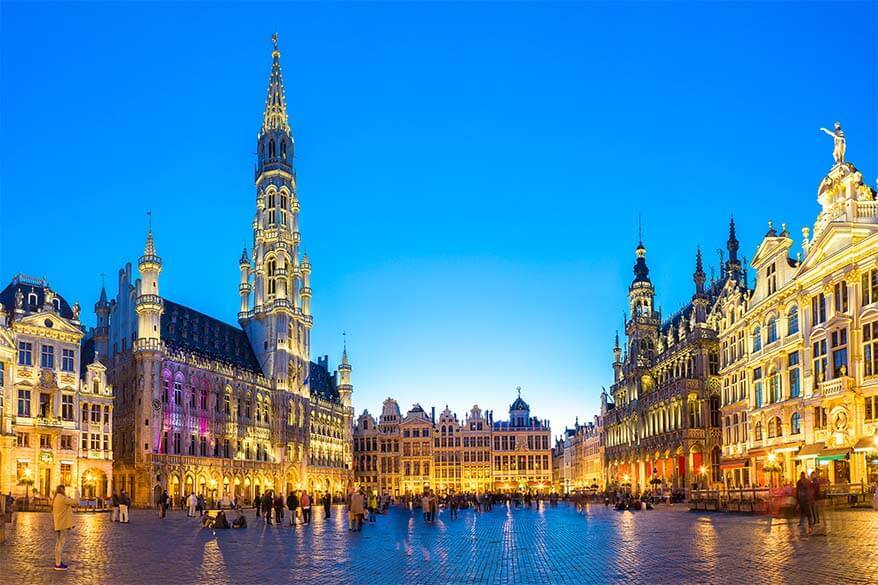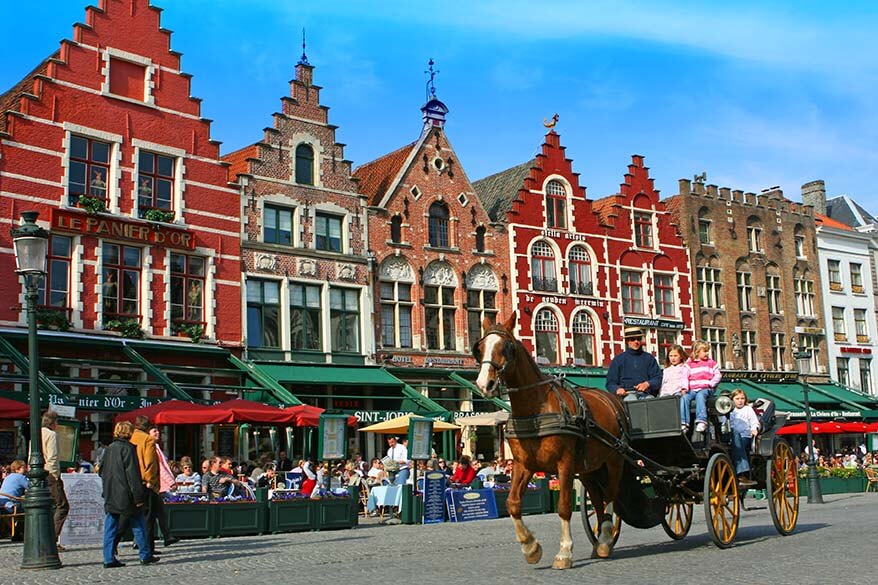 *This page contains affiliate links, which means that we may receive a small commission, at no cost to you, for qualifying purchases. More info: Disclosure.
Belgium Travel Tips & Destination Guides
BRUSSELS
ANTWERP
BRUGES
More of FLANDERS
More of Wallonia
THEME PARKS
When to Visit
Belgium is truly a year-round destination. Since most attractions are located in or around the cities, you can visit Belgium at any time of the year and you'll find plenty to see and do.
The weather in Belgium is really hard to predict – sometimes February or March can be nicer than August. So you really just never know what kind of weather you get until you are here. In general, Belgium has a mild climate. It hardly ever snows here, and summer temperatures above 30°C (86°F) are also very rare. But everything can happen and not always when you'd expect it…
That being said, each season is special and unique in its own way. For (chances of) the best weather, come between May and September. That's also when everything is green, the cities are lively, and there are lots of concerts, festivals, and other events. This is one of the best times to travel in Europe!
For the Christmas atmosphere, visit Belgium between the end of November and the beginning of January. This is the period when the cities are beautifully lit and there are Christmas markets everywhere.
Where to Stay
Depending on how long your trip is and what you are planning to see and do, you can just stay in one city in Belgium and visit all the other cities by train. For that, Brussels is an excellent choice, and also Antwerp, Bruges, or Ghent can be used as a home base for exploring Belgium. Here you can find our guide to the best places to stay in Brussels.
For Brussels, you really should book your accommodations in advance. It's because once in a while there are some major international events (big EU meetings, etc.) and when that happens, every hotel in and around Brussels is fully booked and accommodation prices skyrocket.
Luckily, this doesn't happen too often. But since most hotels offer free cancelation, it's best to just book your accommodation once you know your travel dates.
During school holidays or long weekends, it's often difficult to find good hotels at the coast, in Bruges, or in the most popular tourist areas in the Ardennes.
Booking.com is our first resource when booking accommodation for all our trips, also when we travel within Belgium. They have the best selection of hotels, B&Bs, and privately-owned accommodations. Furthermore, they also have the most transparent booking system with the biggest flexibility in terms of cancelations.
TIP: Using the map below, you can also compare hotels and short-term rental accommodations for your trip. Simply insert the place, travel dates, and your group size, and you'll see the best deals available at the moment. Check it out!
Getting Around
If you are visiting the main cities and towns in Belgium, do yourself a favor and do not rent a car. Traffic is really bad here and you'll waste too much time, not even to mention that parking is expensive. You can easily visit all the bigger towns of Belgium by train. And also Amsterdam, Paris, London, or Luxembourg are all just a short train ride away.
Railway connections are good and there are regular trains between all the main towns in Belgium. Furthermore, distances aren't big and so trains will get you wherever you need to go much faster than any other means of transport. Here you can find more information about traveling by train in Belgium.
However, if you want to explore some smaller places, having a car is often easier. There are so many nice areas in Belgium that would be very difficult to see without a car. So sometimes it might make sense to rent a car for a few days when you are not staying in the biggest towns. Here you can find the best deals for car rental.
If you don't feel like researching train schedules or driving by yourself, you can also consider organized tours. There are several nice day tours from Brussels to the most popular tourist destinations in Belgium. For the best tours, take a look below.
Most Popular Tours
Below are some of the most popular tours in Belgium. For a complete selection, see here.
If you are planning a trip to Belgium, don't forget to bookmark this page so that you can reference back to it when you need more info about specific places. Are you on Pinterest? Pin this image!