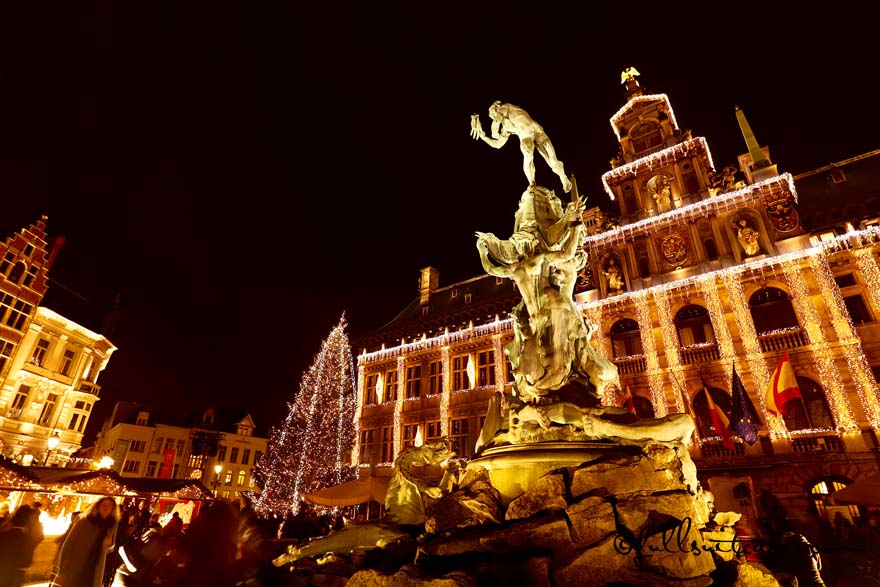 Christmas markets are very popular in Belgium. But if you visit just one, which one do you choose? They all have something similar and something unique. Antwerp Christmas Market is one of my favorite of all the biggest Belgium Christmas markets, mainly because of its most spectacular setting.
In this article, you can learn more about the Antwerp Christmas market and find some insider tips. Find out!
Antwerp Christmas Market
Antwerp Christmas market is spread over different squares in the historic city center which makes it very cozy. Everything is within short walking distance: The Grote Markt, Suikerrui, Handschoenmarkt, the Groenplaats, and Steenplein at the foot of Antwerp Steen castle.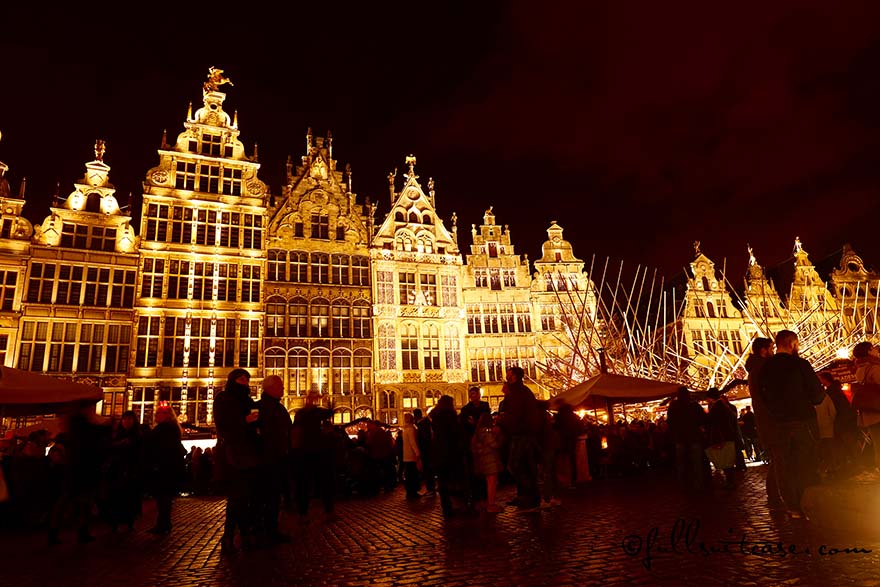 When is Antwerp Christmas Market Open
The Christmas market in Antwerp is an annual event, and it's usually open from the first weekend of December till just after Christmas.
In 2021, Antwerp Christmas market should be open from December 3, 2021, till January 2, 2021. However, the official dates haven't been announced yet.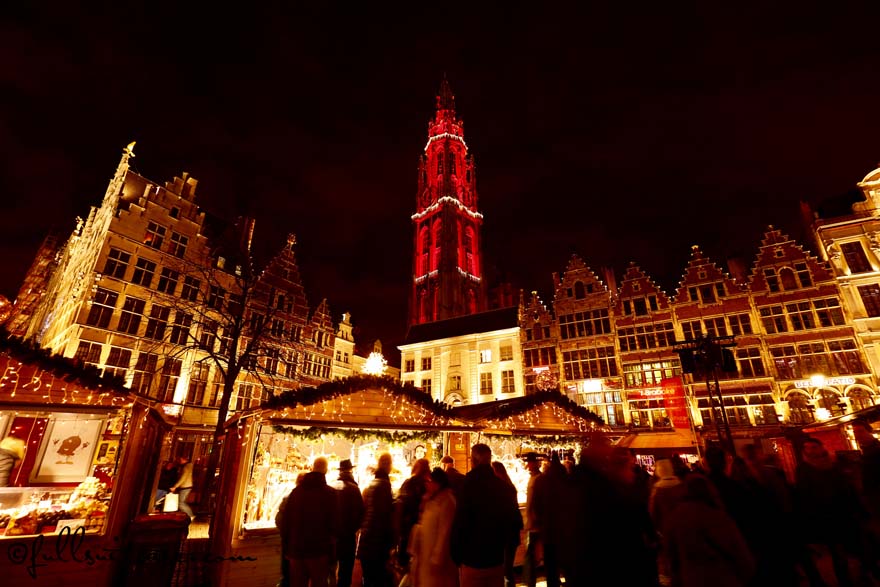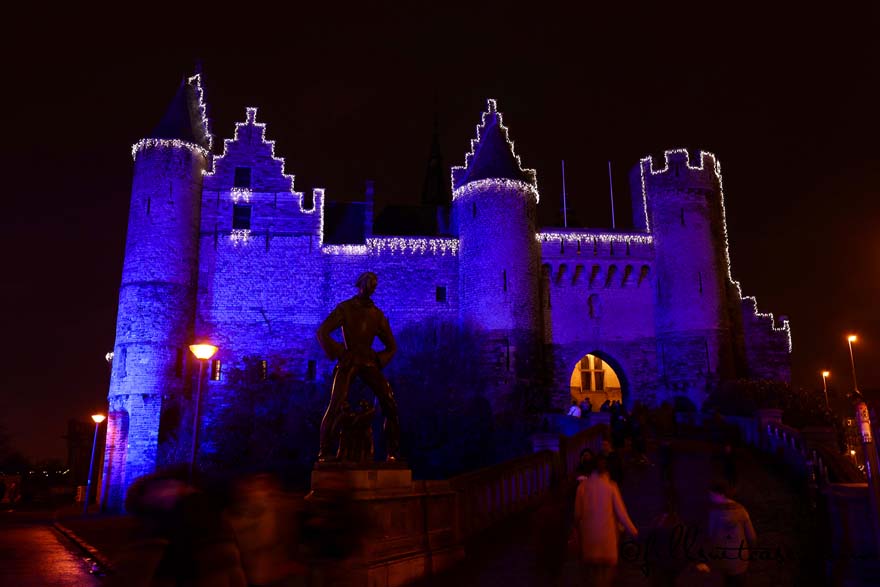 What to expect when visiting Antwerp Christmas market
Antwerp Christmas market has over 100 market stalls. The atmosphere is great and even if you don't buy anything, you can enjoy a cup of hot chocolate or a glass of glühwein, taste some Belgian waffles and smoutebollen, or go ice skating.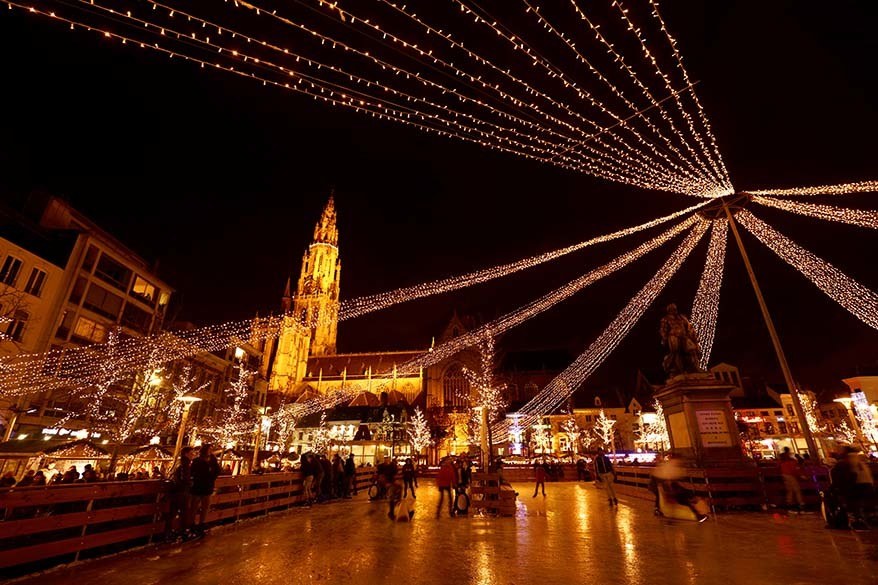 You can easily visit Antwerp Christmas market with children as there is plenty to do for everyone. A fair with a Ferris Wheel and some children's rides are located at the Scheldt river next to the castle.
The ice skating rink can be found on the Groenplaats (location varies). There are plenty of other family-friendly activities in the city to keep you entertained during the day as well (zoo, aquarium, museums,..).
Antwerp in winter
If you are looking for a short winter getaway in Europe, Antwerp is a great choice. It has plenty to offer for young and old.
Antwerp is the home base of Rubens, the world diamond center, it also provides some of the best shopping in Belgium.
Furthermore, there are lots of wining and dining options for any budget, all in a beautiful historical setting. Add the warm Christmas atmosphere and you cannot go wrong with visiting Antwerp in December.
TIP: Every winter, Antwerp Zoo organizes a really nice light event called China Light. It's absolutely worth a visit as well!
For some more ideas for a family trip, please check this post about things to do in Antwerp with kids. Make sure to also check our city guide below!
READ ALSO: Best Things to Do in Antwerp
If you can, plan on spending a weekend in Antwerp and stay for at least one or two nights. That way you can experience more that this great city has to offer. Here you can find the best deals for Antwerp accommodation.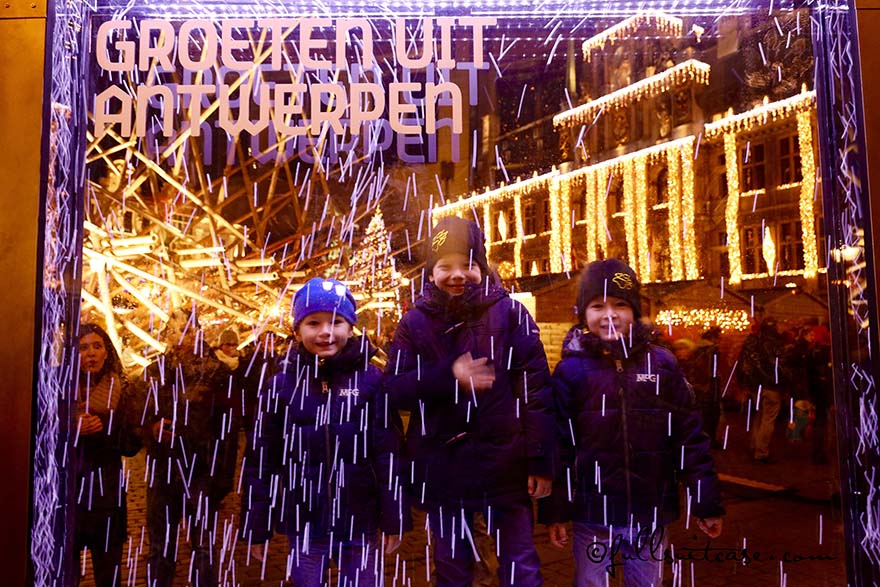 READ ALSO: Best European Christmas Markets – Hidden Gems
If you are looking for more travel inspiration and tips for visiting Belgium, please check our other guides below.
If you found this post useful, don't forget to bookmark it and share it with your friends. Are you on Pinterest? Pin this image!