Wondering when is the best time to go to Iceland and what to expect in every season? This guide should give you a better idea of what it's like to visit Iceland in different seasons and to decide when to travel to Iceland. Find out!
Iceland is one of those places that you can visit all year round. It's rough and beautiful at the same time, it's unique, and it will definitely surprise you. First-time travelers often play it safe and travel to Iceland in the summer. However, recently more and more people discover this amazing country in winter. But when to visit Iceland?
The best time to travel to Iceland depends on what you expect from your trip. Below in this article, we cover the main advantages and disadvantages of visiting Iceland in summer vs winter.
If you are worried about the weather in Iceland, all I can say is don't be, because there is simply nothing you can do about it. Of course, statistically speaking, you will have warmer and drier weather in summer than in winter, but it doesn't mean that it will actually be that way. It wasn't when we traveled…
READ ALSO: Best Places to See in Iceland
My personal experience in Iceland in summer, in autumn, and in winter
I visited Iceland several times: in May – June, in July, in August, in September, and in November. Below, you can read about my experience on each of these visits.
Further below, you can find a comparison of experiences and things that you can do in Iceland in summer versus winter. Based on what you want to see and do, this should help you to decide on when to visit Iceland. Read on!
Iceland in May – June
The day we arrived in Akureyri on the 31st of May 2006, we found ourselves in the middle of a terrible snowstorm. Our plane had difficulties landing, the roads were icy and some sections of the main road around the island were closed, the streets were covered with snow, and practically everything was closed.
The rental car agency upgraded us to an SUV as they didn't think it was safe to drive with a regular car. Despite this, our car ended up in a ditch on the second day of the trip…
Luckily, nobody got hurt and there was no damage to the car. We were also lucky that a friendly Icelander happened to be passing by within just a few minutes on a completely deserted road, and that he had all the equipment to pull our car back on the road with his monster-size 4×4.
Just two days later all the snow was gone and we even had one sunny day with temperatures reaching 20°C (68°F) for just a short moment. By the end of our vacation, we were wearing our winter jackets again.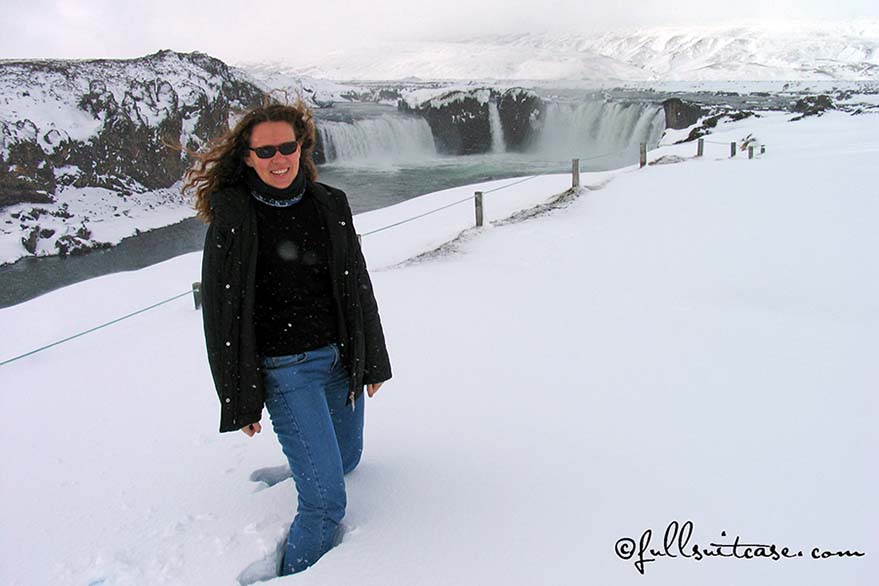 Iceland in November
So when I booked my winter trip to Iceland in November many years later, I was prepared for everything.
It was cold, much colder than expected, but it was dry! There was some ice on the roads near Reykjavik on the first day, but we haven't seen snow or rain for the rest of the week.
We were told that it was highly unusual to have 7 dry days in a row in November. Just as it was highly unusual to have knee-high snow in June…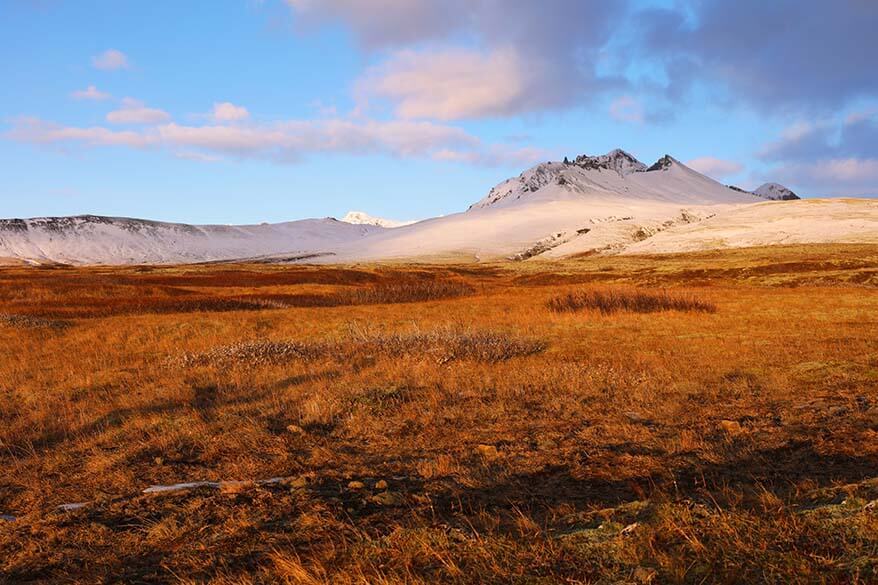 Iceland in September
My third time in Iceland was in September, for an amazing Icelandic highlands trip. We had beautiful sunny days, but also some rain and wind. One moment we would be walking around in sweaters and an hour later we would need a winter jacket… But in general, it was sunny – the best weather you could hope for in Iceland.
We were told by the locals that they didn't have as much sun during the whole summer this year as we did in September…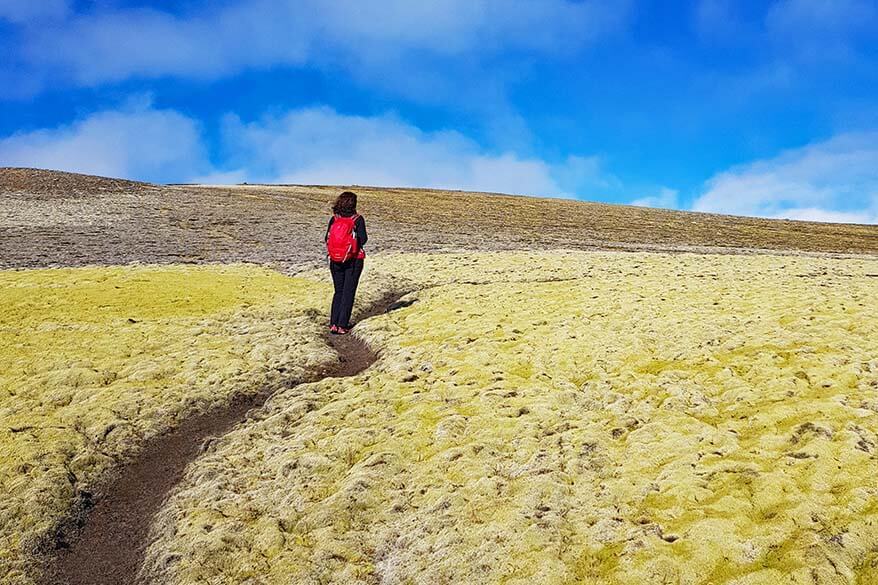 Iceland in July
Recently I also had a chance to quickly visit Iceland in July. It was just a short stopover when traveling to and also back from Greenland. This was in the summer of 2019, which was probably one of the nicest, sunniest, and warmest summers Iceland ever had.
The weather was amazing in Iceland in July and we were walking around Reykjavik in t-shirts. I even saw some people wearing shorts and sandals – an exceptionally rare sight in Iceland.
Our Icelandic friends invited us for dinner at their house where a lot of their friends were gathered for a garden party. This was in the middle of the week and most people came straight from work. They told us that the weather is so exceptional that you have to take advantage of it while it lasts. 'Use the weather' they told us. Who cares that you have to go back to work the next morning…
That being said, even this exceptionally sunny and warm Icelandic summer meant that maximum temperatures were around 15-18°C (59-64 F), with just a few days of temperatures over 20°C (68 F).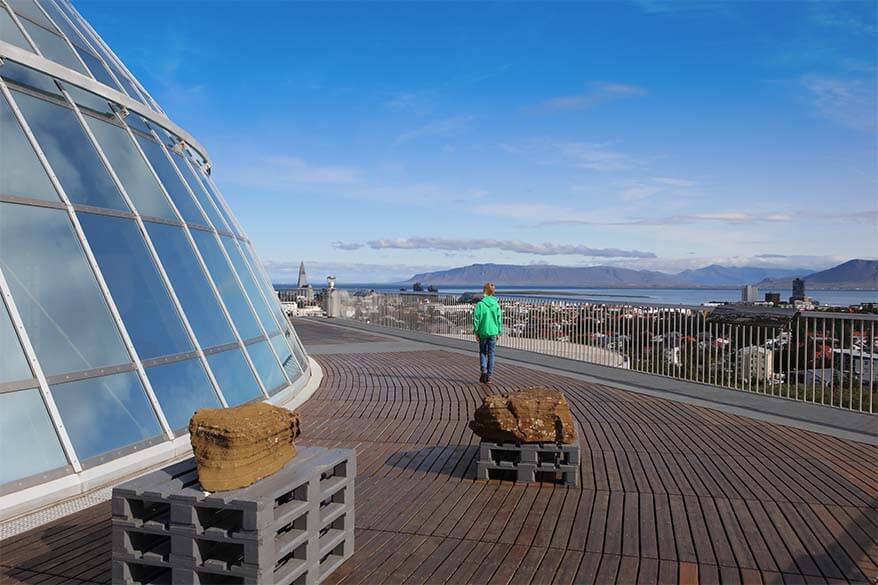 Iceland in August
Our most recent trip to Iceland dates from the second half of August. This was the same exceptionally dry and warm summer of 2019. This time we were traveling around West and North Iceland for 10 days.
We started with incredibly beautiful weather on Snaefellsnes Peninsula and had amazing sunny weather in the Westfjords and Hvitserkur and Siglufjordur in the North of Iceland. By the time we got to the Myvatn area, the sun was gone, but it was still dry and warm enough with just a sweater.
However, a week later, the weather changed and by the time we visited the highlands, it was freezing and we were experiencing some of the worst wind and horizontal rain. We could hardly get out of the car and had to also change our travel plans one day – we visited Haifoss instead of Landmannalaugar.
By the time we got back to the Reykjanes Peninsula at the end of the trip, we had typical Icelandic weather with sun, rain, and everything in between on the same day.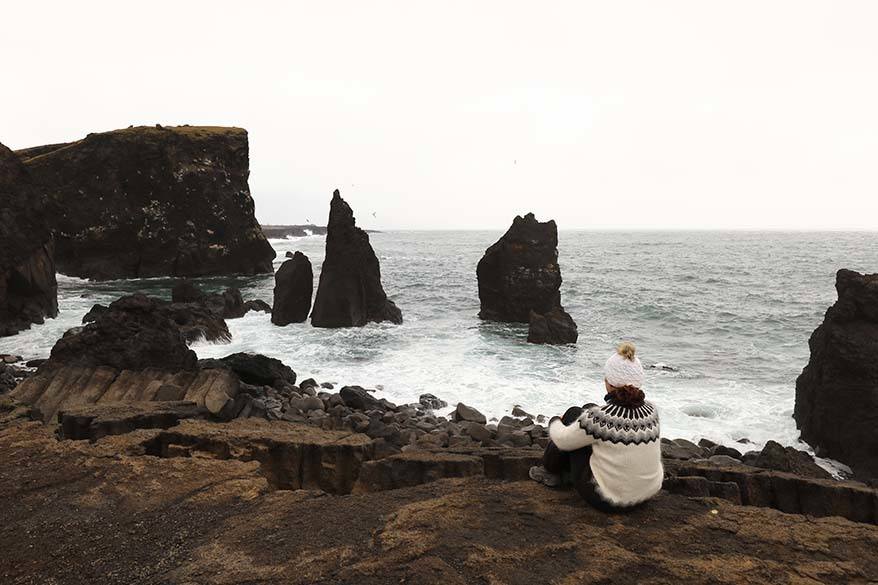 If there is one conclusion to be made from my experience visiting Iceland in various seasons, is that the weather is always unpredictable in Iceland. On top of that, it changes quickly so you should expect the worst and hope for the best, and be flexible in case you need to change your plans.
Here you can find our packing tips for Iceland for the winter months and here – Iceland packing tips for the summer. Travel well prepared and you will love Iceland in any season and any weather!
Of course, traveling in summer or in winter will in principle give you completely different experiences. Some things you will be able to see and do all year long, some others are season-specific. Below, you can read a summary of the main benefits of visiting Iceland in each season to help you decide when is the best time for you to travel to Iceland.
Just to be clear, by summer I mean June through August, winter – October through April. May and September can be a bit of both. Remember that you can have summer AND winter in one day in any season in Iceland.
Activities you can do and places you can visit in Iceland all year
The following places and activities in Iceland are easy to visit the whole year round:
Natural baths such as Blue Lagoon, Sky Lagoon, and many others, as well as countless swimming pools, are all accessible all year round.
Iceland is also a real photographer's paradise in any season. If you love travel photography, Iceland will give you so many unique opportunities for great pictures.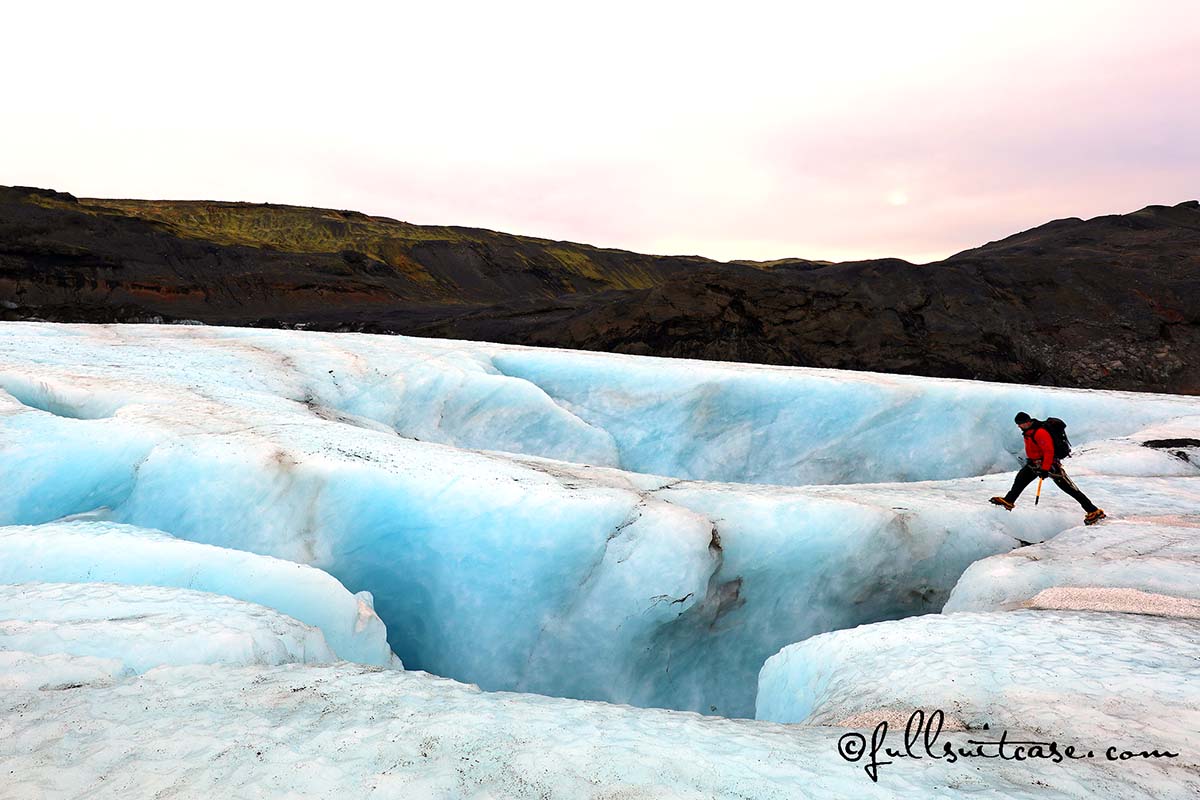 Advantages of visiting Iceland in summer
Here are a couple of main advantages of visiting Iceland in summer:
The days are long in Iceland in summer. In fact, they are endless, so you can do much more sightseeing.
You can see some wildlife. Theoretically speaking, you can see whales in any season, but the chances are much higher in summer. Puffins and most other birds can only be seen in summer months.
Roads are better accessible and you may get to places that are completely out of reach in winter.
Fully exploring the highlands in Iceland is only possible in summer.
Many waterfalls are better accessible in summer. In winter you often have to admire them from a safe distance as it's just too slippery to get closer.
The northern part of the island can be visited easier in summer months than in winter. The same counts for the Westfjords; places like Dynjandi or Raudisandur are best visited in the summer months.
Camping is certainly more pleasant in summer. Here you can find more information about camping in Iceland.
Some hiking can be done all year, but you will have many more possibilities in summer.
Most museums outside of Reykjavík are only open during the high season.
Here you can find a few examples of activities, excursions, and day trips you can do in Iceland in summer.
READ ALSO: Iceland 7 Days Itinerary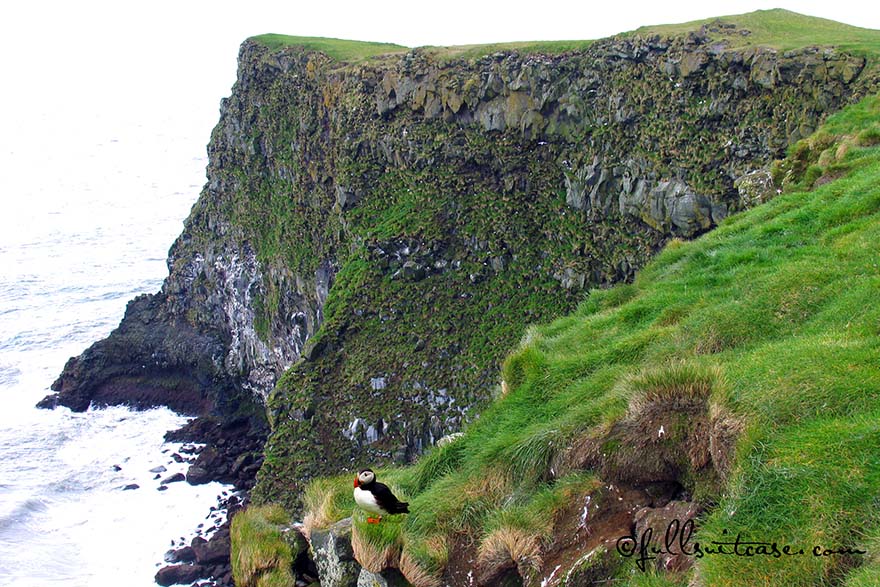 Advantages of visiting Iceland in winter
Here are the main advantages of traveling to Iceland in winter:
Winter has the most beautiful light for photography. The days are shorter and your sightseeing time is limited, but the light is just amazing as the sun is so low on the horizon that it looks like sunset all day long.
Northern lights. The best time to see Aurora Borealis in Iceland is from September through the beginning of April. In fact, there are only three factors that determine if you get to see the auroras: it has to be dark, the sky has to be clear, and it helps if aurora activity is high. Make sure you check aurora forecast websites to help you 'hunt' Northern lights. Even if the activity is low, you can usually see some auroras on a clear night, and a level 4 or 5 aurora display can be just dazzling. Take a look at our beginners' guide to Northern Lights photography.
You may witness the most beautiful frozen nature creations in winter. Frozen waterfalls are just incredible!
Skiing, snowmobiling, and ice fishing are extremely popular in the winter months. Although, as already mentioned, some snowmobile tours run the whole year-round.
There are fewer tourists in winter so it is less busy at the attractions.
Prices of accommodation and car rental are lower as well.
TIP: If you are thinking of visiting Iceland in winter, take a look at our winter itinerary for Iceland. If you don't feel like driving in Iceland in winter, check this hand-picked selection of the best tours and winter day trips in Iceland departing from Reykjavik.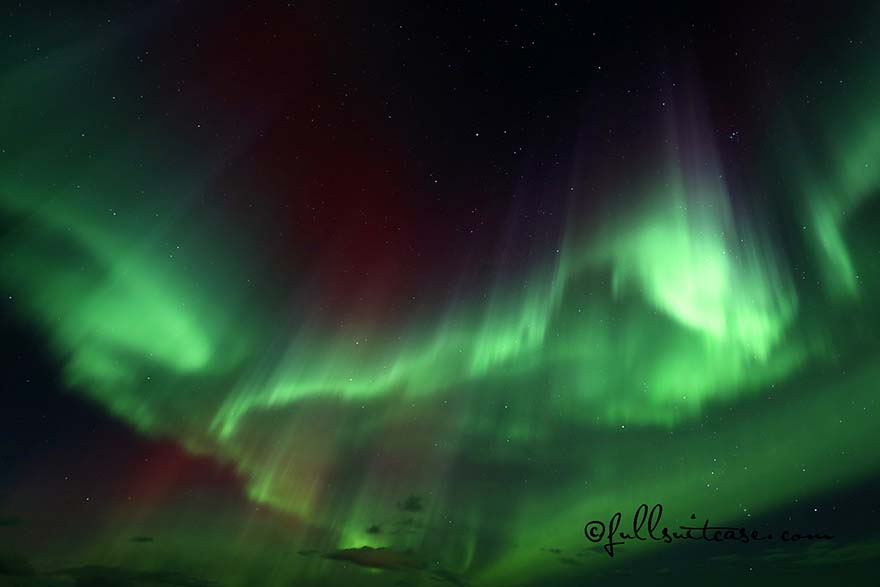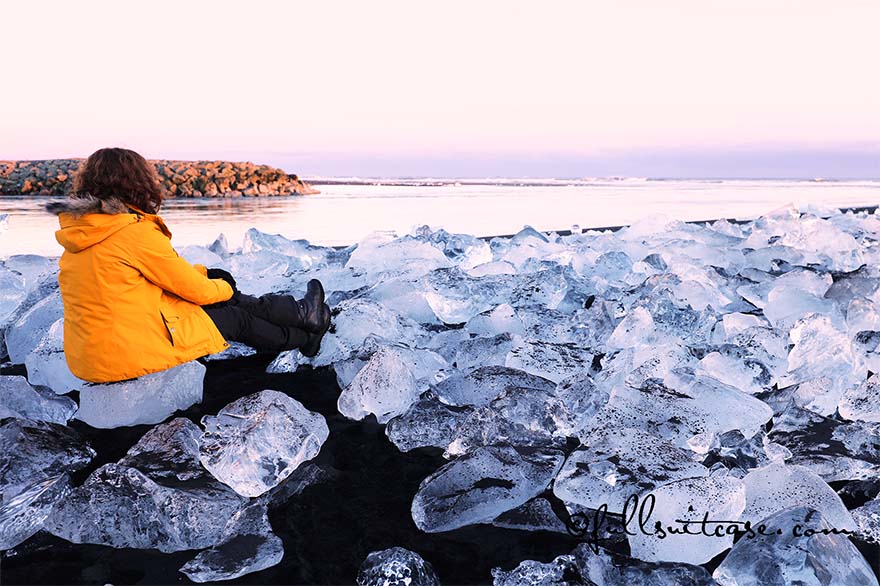 TIP: If you are still not sure when is the best time to visit Iceland, I might just have a perfect answer for you. I recommend visiting Iceland in September, especially if it's your first trip. Why? You can read more about it here: good reasons to travel to Iceland in September.
One thing I know for sure – no matter which season you choose, you will love Iceland!
More tips for your trip to Iceland:
How to plan a road trip in Iceland:
If you found this post useful, don't forget to bookmark it and share it with your friends. Are you on Pinterest? Pin this image!