Planning a trip to Iceland and wondering what to do in Reykjavik and what are the must-see places and top attractions in the city? In this guide, we share the VERY BEST things to do in Reykjavik, as well as some practical information and tips for your visit. Find out!
To many, Iceland's capital city, Reykjavik, is one of the best places to see in Iceland and they can spend a week in the city raving about all the amazing things to see and do. Others are wondering if Reykjavik is even worth visiting, and just shortly stop in the capital on their way to/from the most beautiful natural sights in Iceland…
The short answer is yes, Reykjavik is worth visiting. But it also depends on how much time you have in Iceland, the season when you travel, and, of course, your interests.
One thing is certain – there's plenty to see and do in Reykjavik to keep you busy for a few days, and our list below shows you all the best options. It will give you a good idea of what there's to do in Reykjavik so that you can decide for yourselves how much time to spend in the city.
BEST OF REYKJAVIK IN A NUTSHELL:
* MUST SEE: Hallgrimskirkja, Sun Voyager, Harpa, City Center.
* TOP ATTRACTIONS: Perlan, FlyOver Iceland, Whales of Iceland.
* HOT POOLS: Sky Lagoon (the best one!), Blue Lagoon, and local pools.
* FUN TO DO: Whale watching (summer). Northern Lights (winter).
* MUST TRY: Icelandic hot dog (pylsur).
* TOP HOTELS: $$$$ Canopy by Hilton. $$$ Midgardur by Center Hotels. $$ Guesthouse Galtafell.
* WHAT TO SEE NEARBY: Best half-day trips from Reykjavik.
Good to know: In this guide, we only include the absolute best and the most popular sights, activities, and attractions in Reykjavik that are worth your time the most. At the bottom of the article, you'll find some additional suggestions for those who have seen all the 'musts' and have even more time to explore Reykjavik deeper, or those who want to get a bit more off the beaten path.
TIP: If you wonder how long to stay in Reykjavik, you can find our suggestions all the way at the bottom of this guide as well. We also answer some other frequently asked questions about visiting Reykjavik.
To help you plan your visit, we also include a map of the main Reykjavik attractions – it indicates all the best places to see in Reykjavik and suggestions mentioned in this guide. Take a look!
Here are the best things to do in Reykjavik:
1. Hallgrímskirkja & City Views
Hallgrimskirkja church is one of the most famous landmarks in Reykjavik. With a very unique architectural style, it's also quite impressive (albeit simple) inside as well. But the main reason to visit and one of the very best things to do in Reykjavik is going to the top of Hallgrimskirkja tower for some of the best 360° views of the city and its surroundings.
And don't worry about having to do hundreds of stairs as in most other church towers in Europe. Started after WWII and completed in 1986, Hallgrimskirkja actually has an elevator that makes a visit doable for everyone.
Good to know: The church is open daily and the tower is open from 10 AM to 4.45 PM, except during the Sunday mass or special events. For more information, see their website. A visit to the tower costs 1,000 ISK (+-8 USD) for adults and just 100 ISK for children under 16; kids under 7 can visit free of charge. You can get tickets for the tower at the church shop.
TIP: Just across the street from Hallgrimskirkja, you'll find a small (free) museum with a nice sculpture garden – Einar Jónsson Museum. It's a quiet oasis in the city, with interesting sculptures depicting themes from old Norse mythology, Icelandic sagas, and Icelandic history.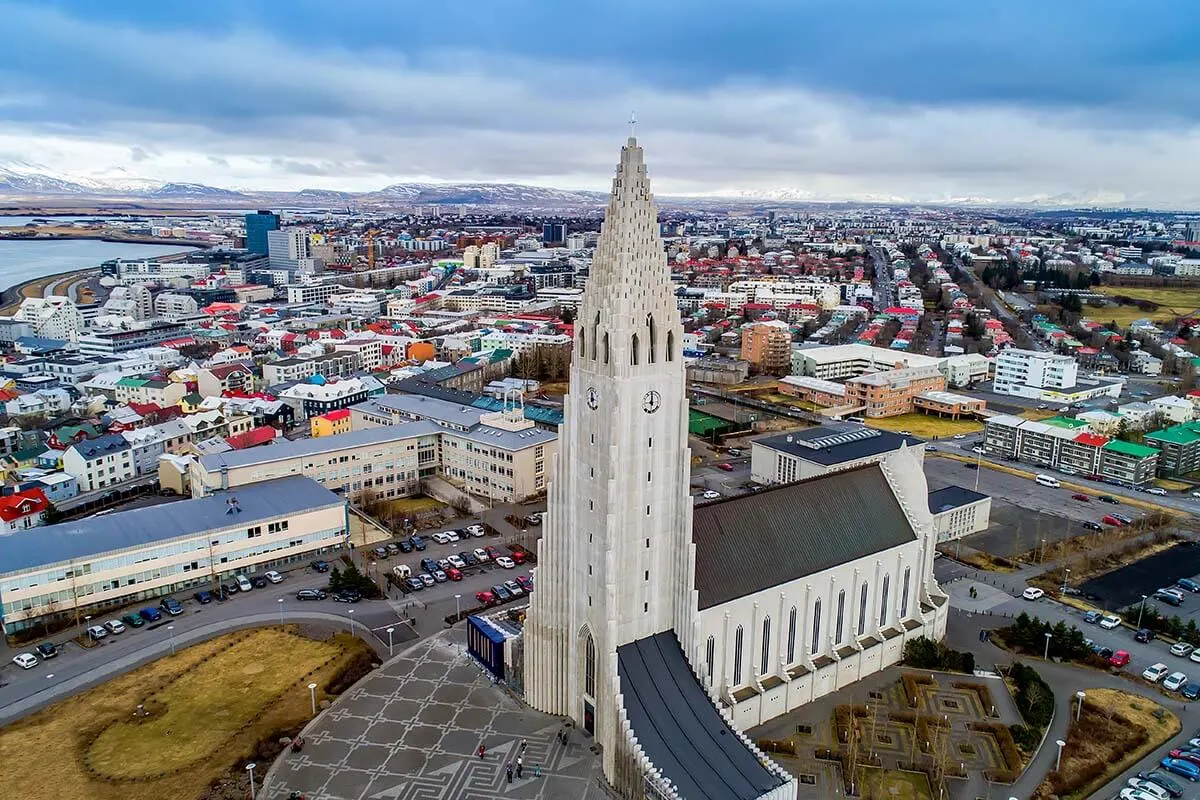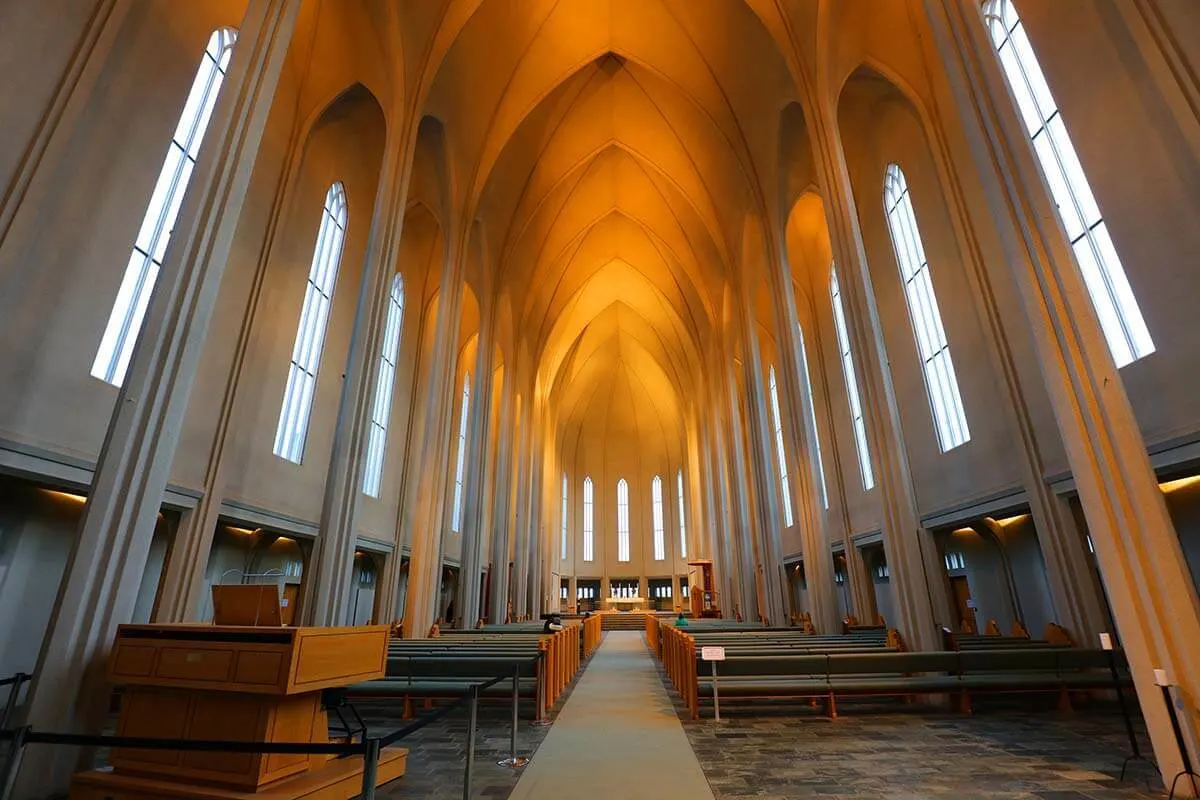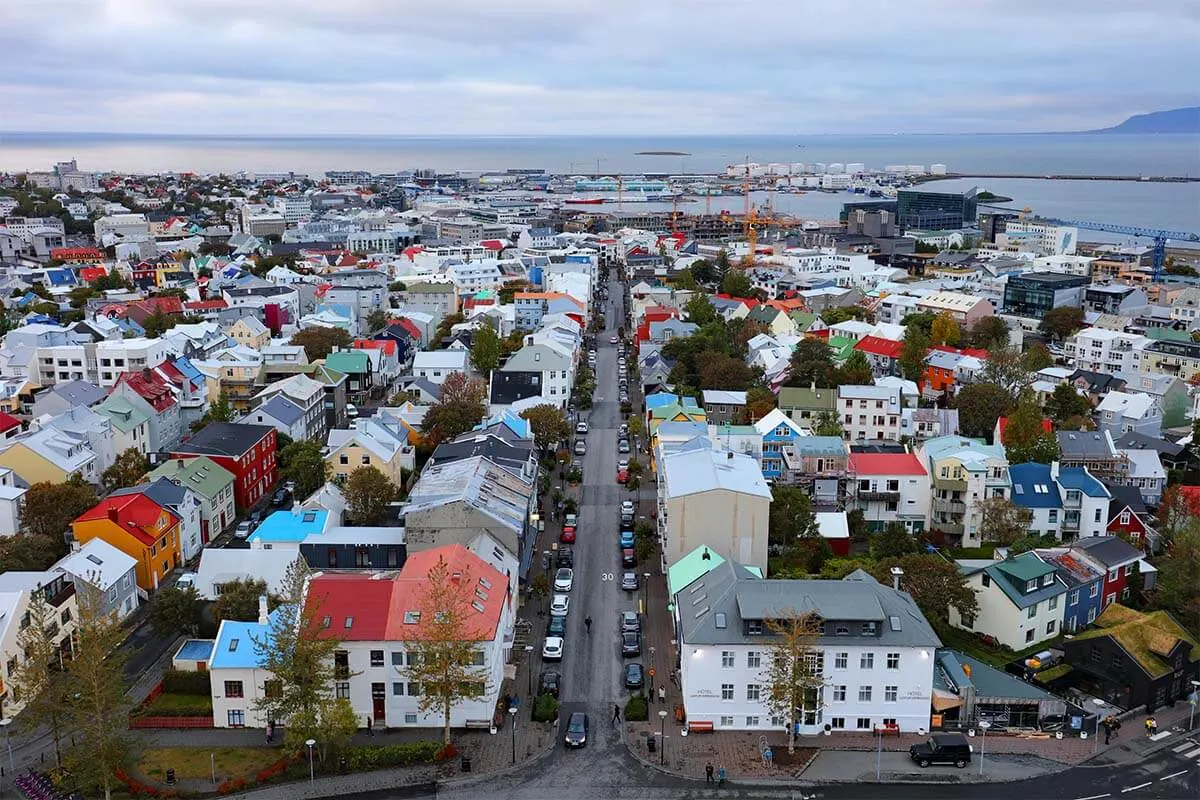 2. Sun Voyager & Waterfront
Another landmark that everyone immediately associates with Reykjavik is the Sun Voyager (Sólfar, in Icelandic). Sun Voyager is a steel sculpture that resembles a Viking long-ship, set at a beautiful location on Reykjavik's waterfront. It's one of the most photographed and most popular places to see in Reykjavik.
Built in 1990, for the 200th anniversary of the city of Reykjavík, Sun Voyager is sometimes described as a dreamboat, associated with discoveries, hope, and freedom. The sculpture's shining material gives it a unique look that changes depending on the weather, the light, and the angle you look at it. It's a real piece of art that everyone will experience differently.
Good to know: Sun Voyager is located next to the waterfront, at a tiny headland surrounded by water. It can be visited at any time, free of charge.
In addition to visiting Sun Voyager, be sure to explore the Reykjavik waterfront along the Sculpture & Shore Walk. Along the shore, you can also find a lesser-known sculpture "Partnership", and simply enjoy the views of the bay and Mount Esja in the distance.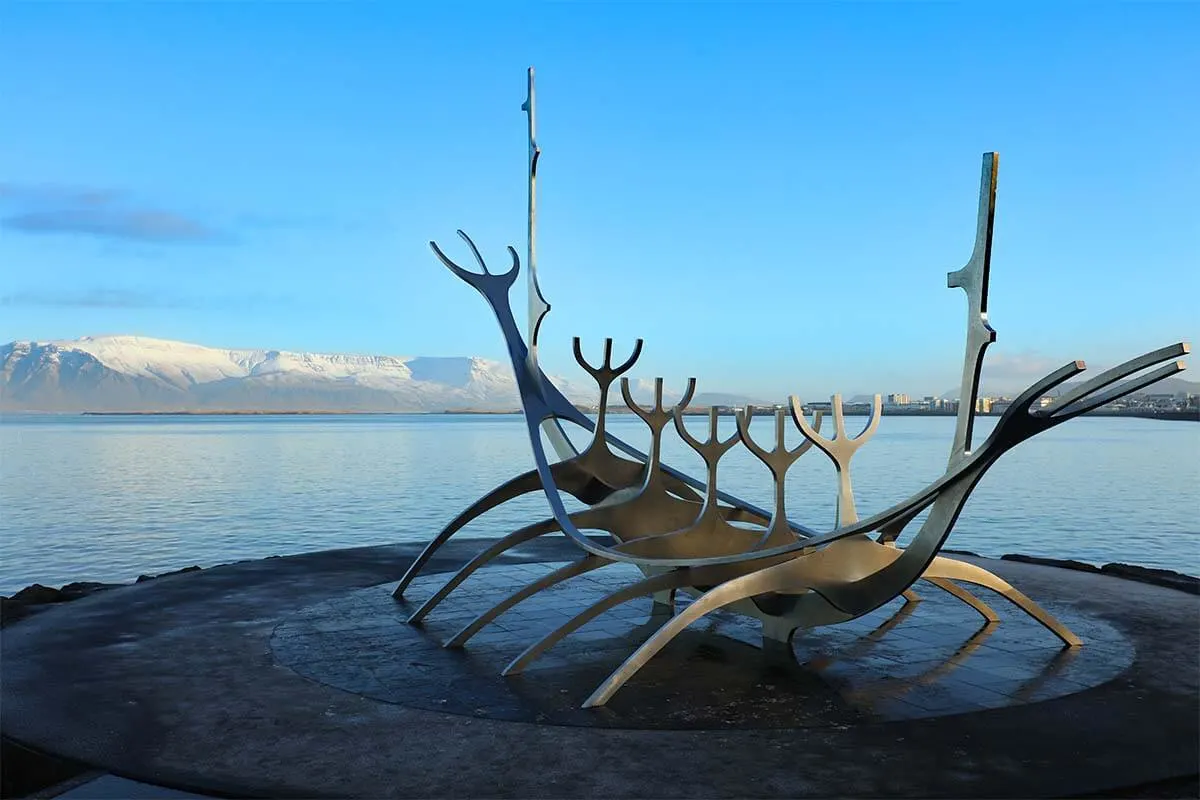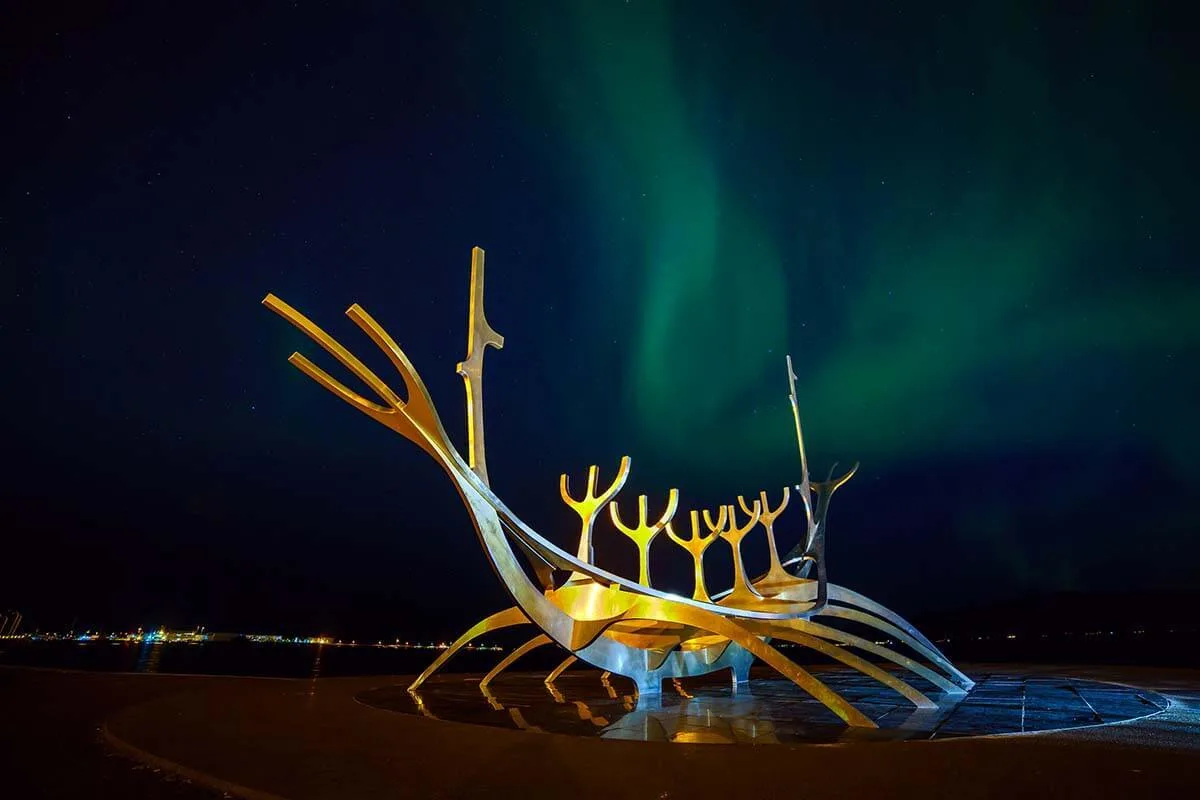 3. Harpa
Harpa Concert Hall & Conference Center (Harpan) is another must-see in Reykjavik. Located by the Old Harbor, it's just a short walk from Sun Voyager or from the main areas in the city center.
The concert hall is just one of the buildings that were supposed to be built in the area. However, the 2008 bank crisis put an end to "The World Trade Center Reykjavík" project. Harpa was opened in 2011 and has quickly become one of the most iconic landmarks of Reykjavik.
This impressive glass building is a beautiful architectural masterpiece that changes its color depending on the light and looks different every time you visit. It has won several architectural awards and when you'll see it, you'll understand why.
Good to know: It's possible to visit the inside of Harpa and see its incredible interior. There's also a restaurant on the 4th floor, La Primavera, that's open for dinner from Thursday to Saturday. And, of course, you can also check the events calendar and attend a concert here.
TIP: Some city walking tours like this one also visit (the inside of) Harpa. Also, check out the bright yellow Ingólfsgarður Lighthouse just nearby!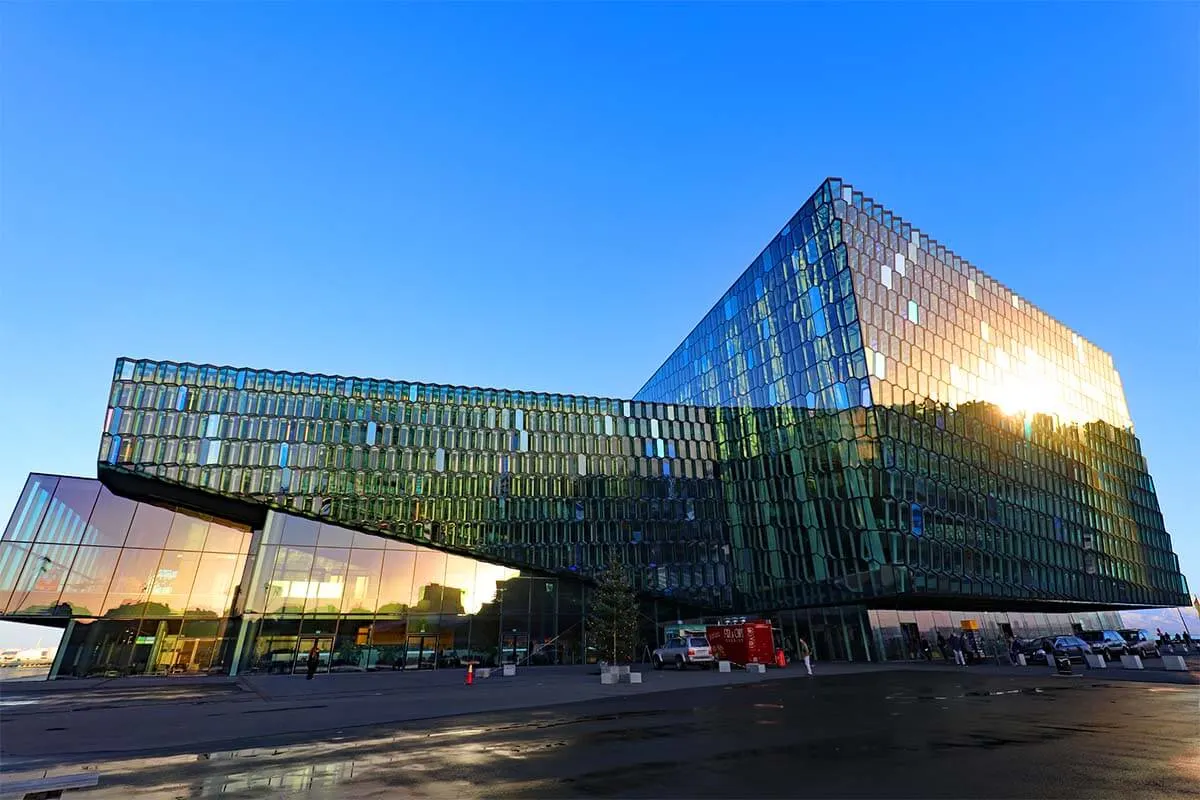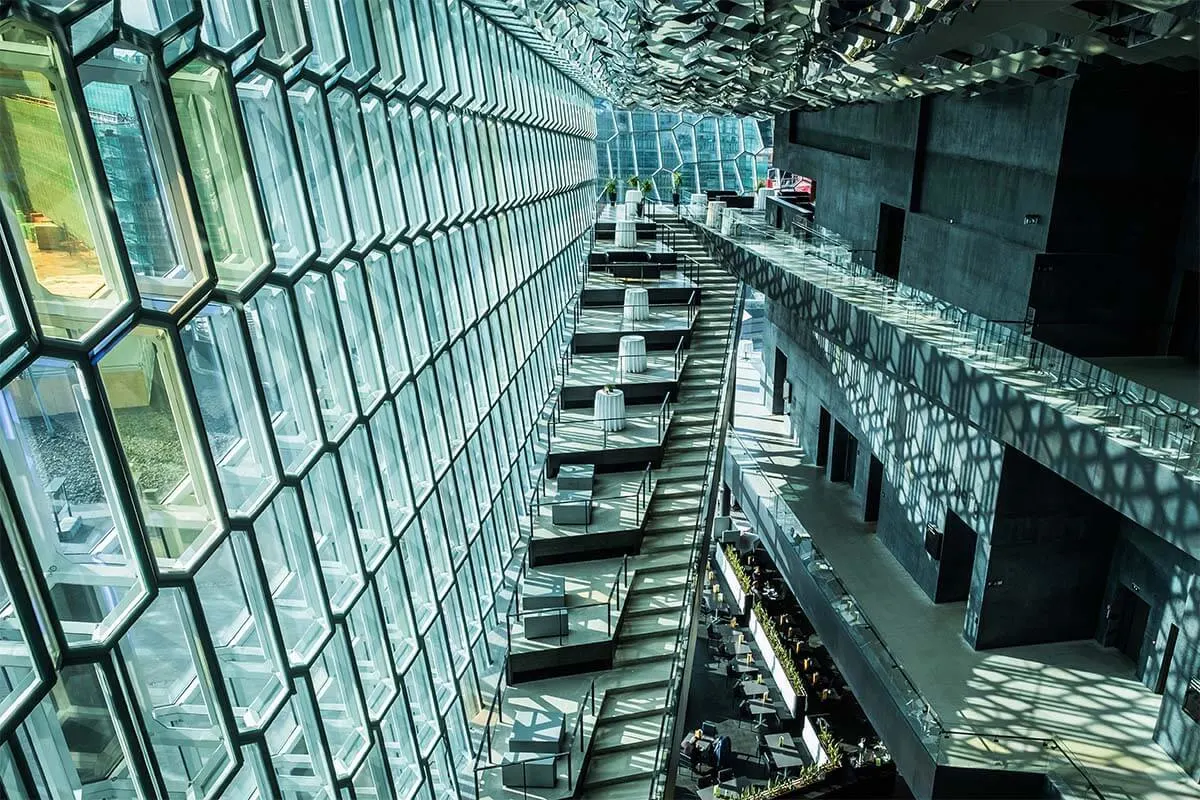 4. Main Streets – Skólavörðustígur and Laugavegur
In addition to the three must-see landmarks of Reykjavik listed above, one of the very best things to do in Reykjavik is simply walking around the city center. The main 'tourist' areas are quite compact and the best way to get the feel of what the city is like is to explore it on foot.
Don't miss the two main streets of Reykjavík, Skólavörðustígur and Laugavegur:
Laugavegur is the main shopping street of Reykjavik, where you'll find world-known and also local clothing stores, souvenir shops, several restaurants, and also Magic Ice Reykjavik – Ice Bar & Gallery at no. 11 (more about it further below).
Skólavörðustígur, recently also known as Rainbow Street, leads straight to Hallgrimskirkja church. It's lined with shops (more local-type than Laugavegur), restaurants, and cafés.
Of course, there's so much more to Reykjavik than just these two main streets that everyone visits. Reykjavik has some really nice colorful houses, quirky street art, and small parks. So if you have more time, be sure to explore the city center a bit more (see also our suggestions further below). However, if you only have a few hours in the city, this is the main area of Reykjavik that you shouldn't miss.
TIP: If you want to get to know Reykjavik better, there's no better way to do that than taking a city tour with a local guide. Here's the most popular city walking tour and here's the best city tour by minibus (it also covers some places outside the city center).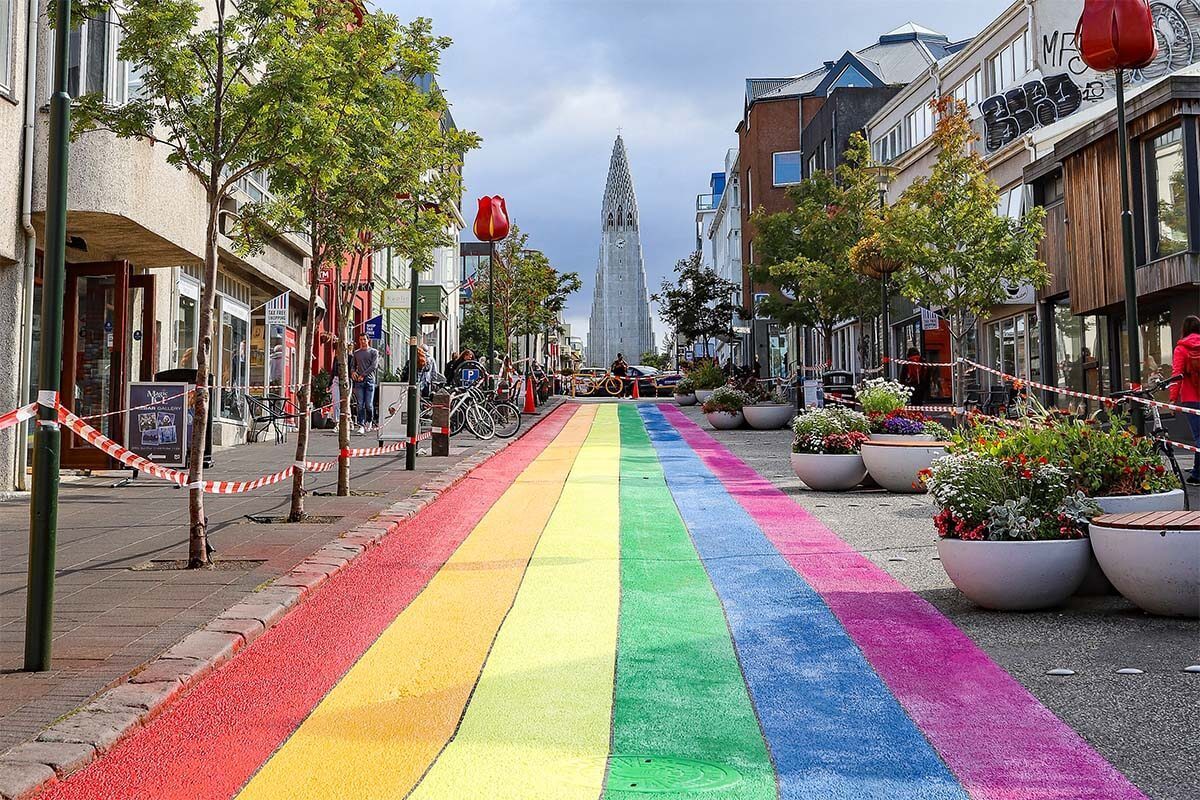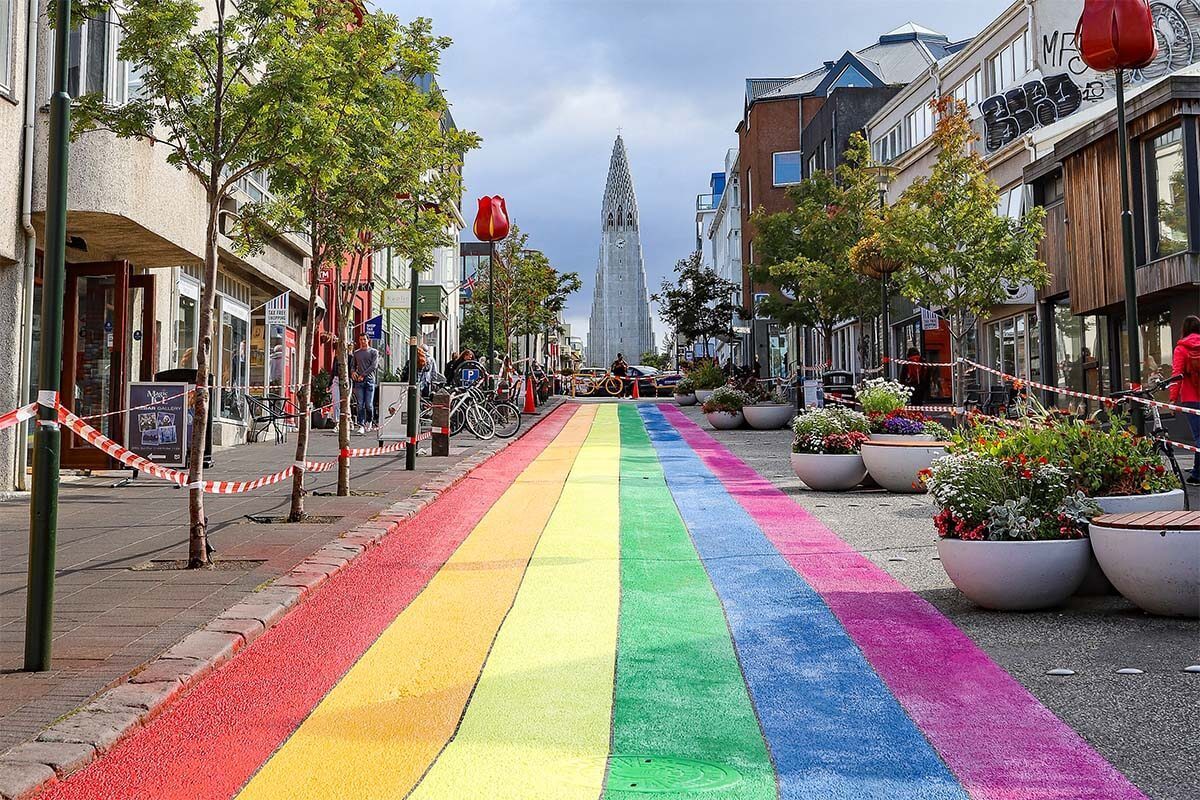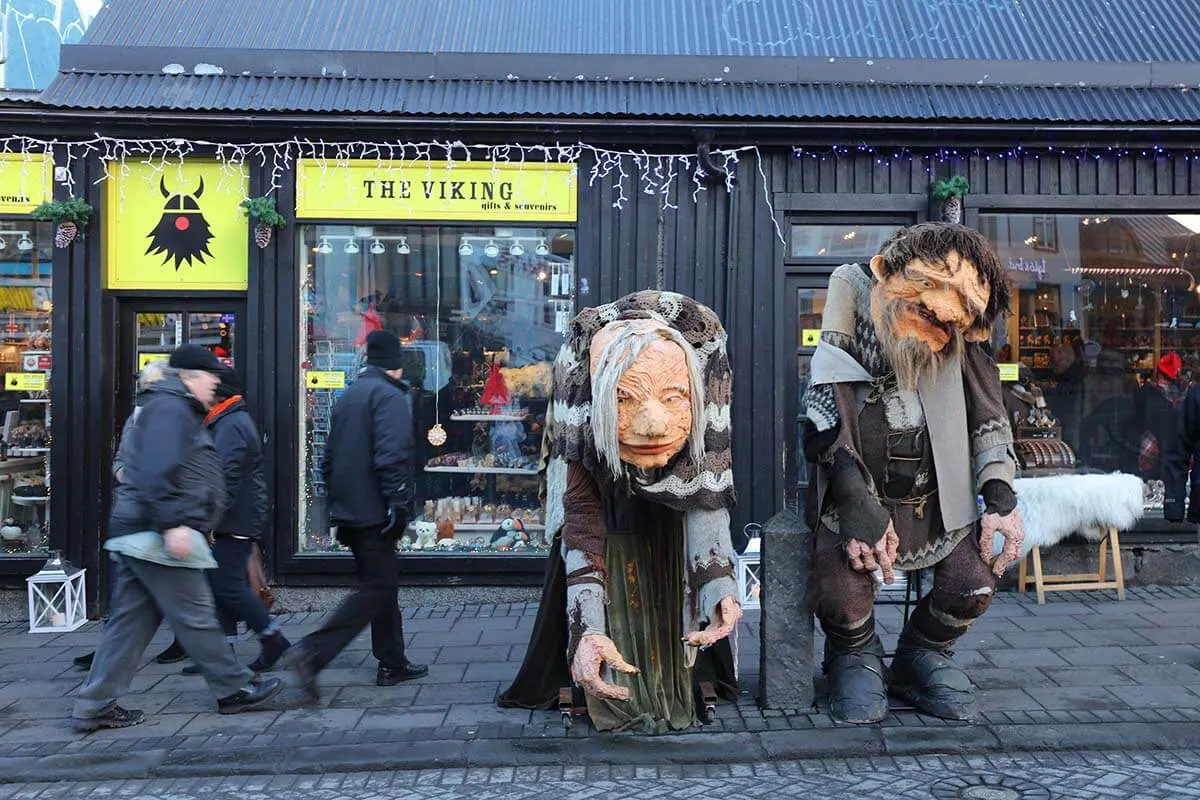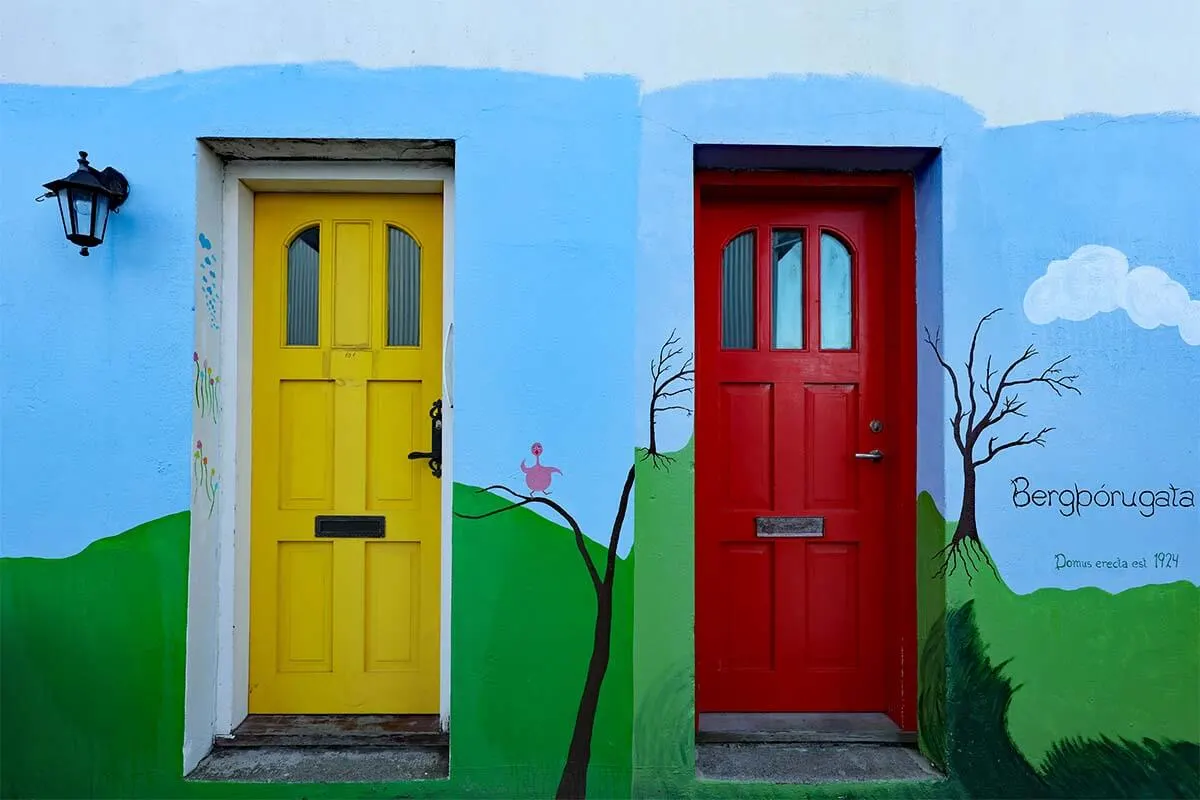 5. Tjörnin Lake, City Hall, Parliament House & Reykjavik Cathedral
At the far northwestern end of the city center, you'll find another area that's well worth a quick visit. We listed the main attractions here together because they are all located next to each other and don't require much time to see.
Tjörnin is a small picturesque lake in the heart of the city. Here, you can usually find lots of ducks and swans, which makes for some nice pictures. At the northern end of the lake, check out the Monument to the Unknown Bureaucrat and the modern buildings of Reykjavík City Hall.
Just nearby, you will also find another must-see landmark of Iceland – Althingi Parliament House (Alþingi). It's hard to believe that this tiny and rather modest house is home to Iceland's Parliament. And in all honesty, it's not that impressive. But – together with the lake and other places to see nearby – it's well worth visiting this part of town as well.
Reykjavik Cathedral (Dómkirkjan), one of the oldest buildings in the city, is also located next to the Parliament, and is worth a quick visit. The church is rather small and modest but has a very cozy interior and an impressive organ.
Cathedral of Christ the King (Landakotskirkja) is yet another impressive church in Reykjavik, a bit further to the north. Also here, you can take an elevator to the tower for the views of the city center, but the views at Hallgrimskirkja are incomparably better.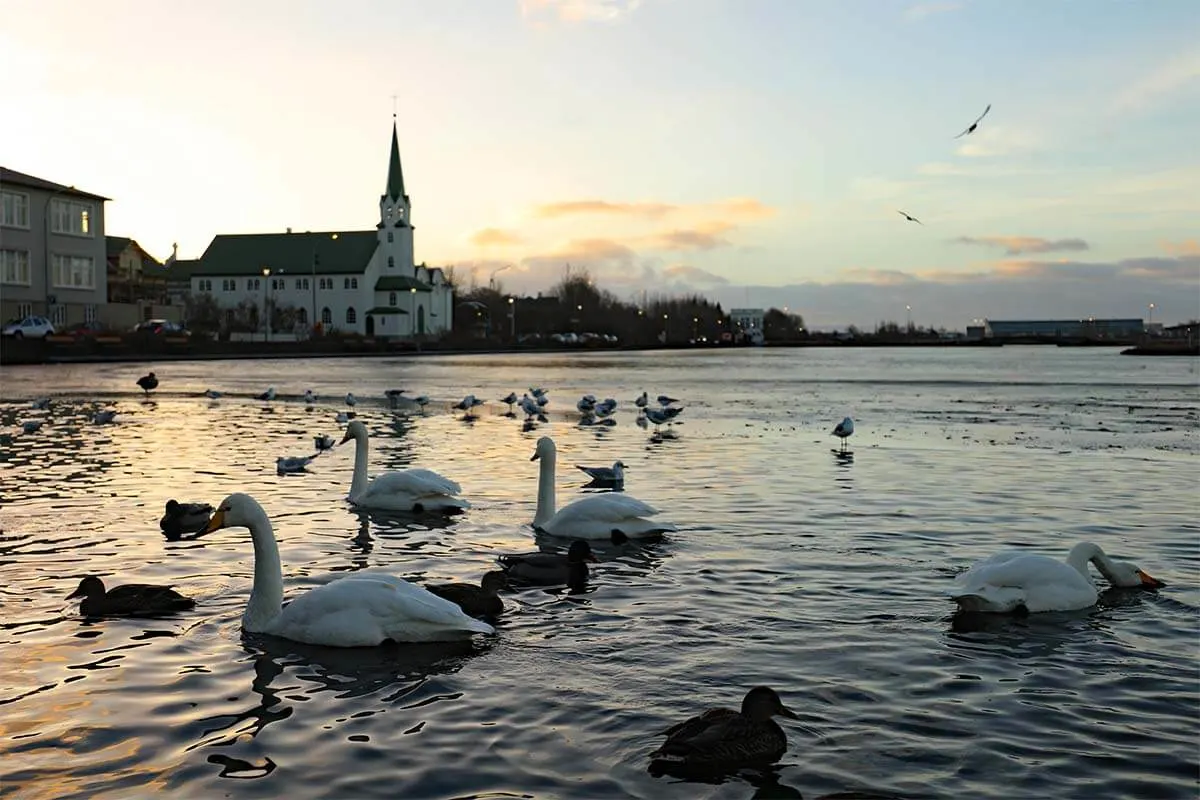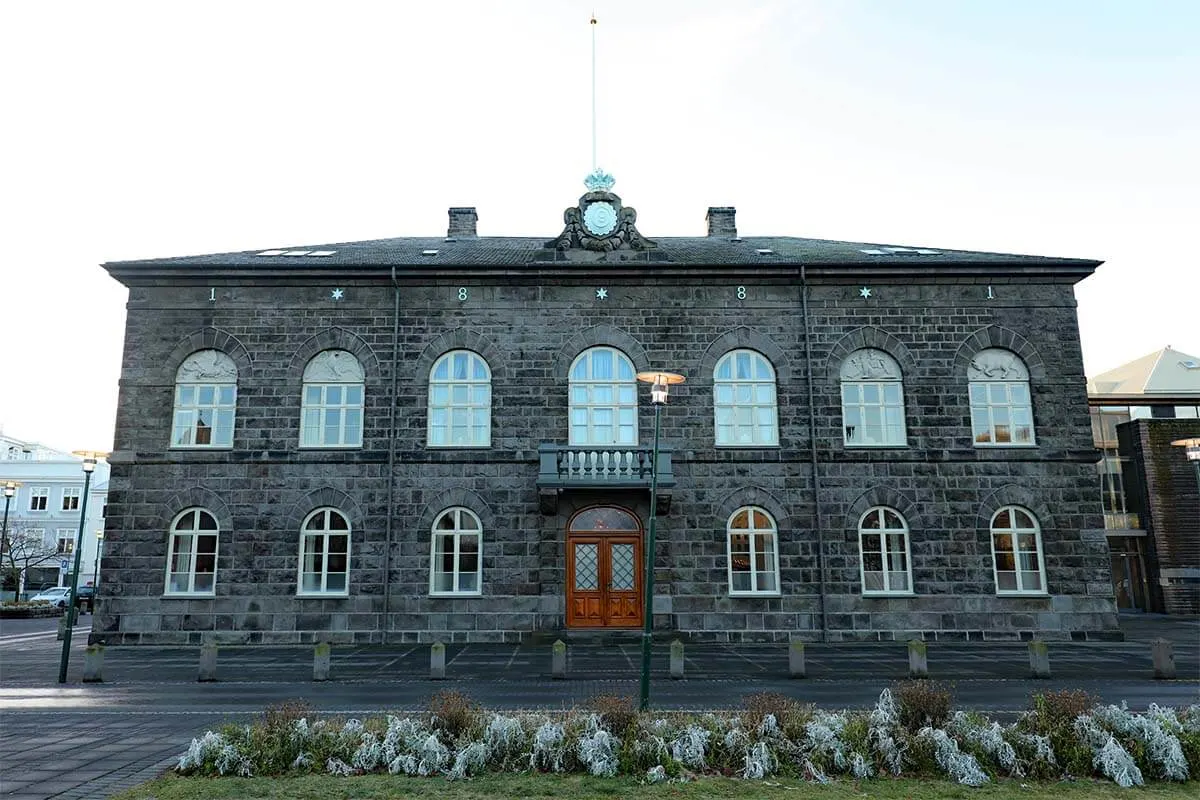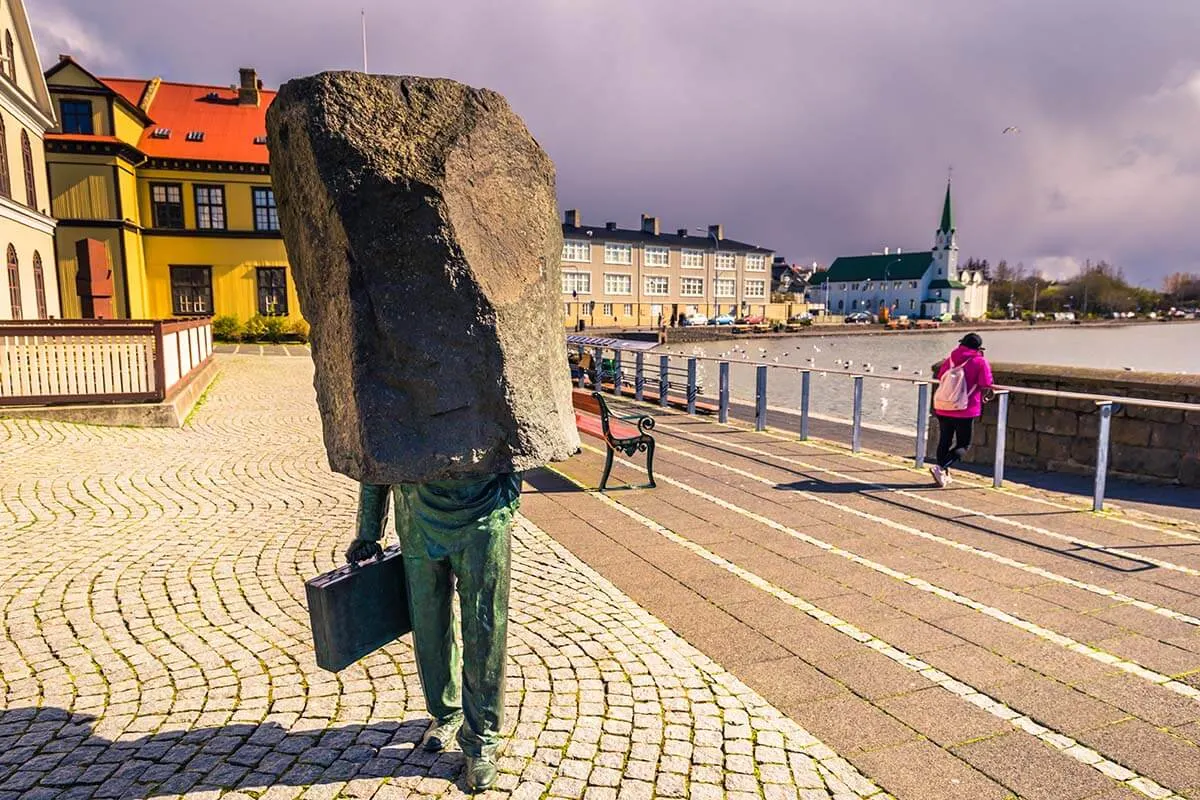 6. Perlan
Reykjavik has quite a lot of museums (more about it below), but if you visit just one of them, I highly recommend Perlan, Wonders of Iceland. Located just a bit outside the city center, this museum is set on top of the highest hill in Reykjavik, offering some of the best views in town. But there are so many more reasons to visit Perlan than just its viewing platform!
Perlan is a wonderful place to get acquainted with all the natural wonders of Iceland! You can learn more about volcanoes, walk inside a real ice tunnel, and also see a wonderful Northern Lights show called Arora.
If you don't get a chance to see real Northern Lights when visiting Iceland, this is a great alternative. And even if you've seen auroras before, the show is still very impressive.
Good to know: Perlan Museum is open daily from 9 AM to 10 PM. It can be reached by car, on foot, by a shuttle bus that departs from Harpa and is included in Perlan tickets, or by hop-on hop-off bus. It's a great place to visit when it rains and also if you are in Reykjavik in winter when there is hardly any daylight or the weather is too bad for outdoor activities and tours.
LEARN MORE: Why Visit Perlan Museum in Reykjavik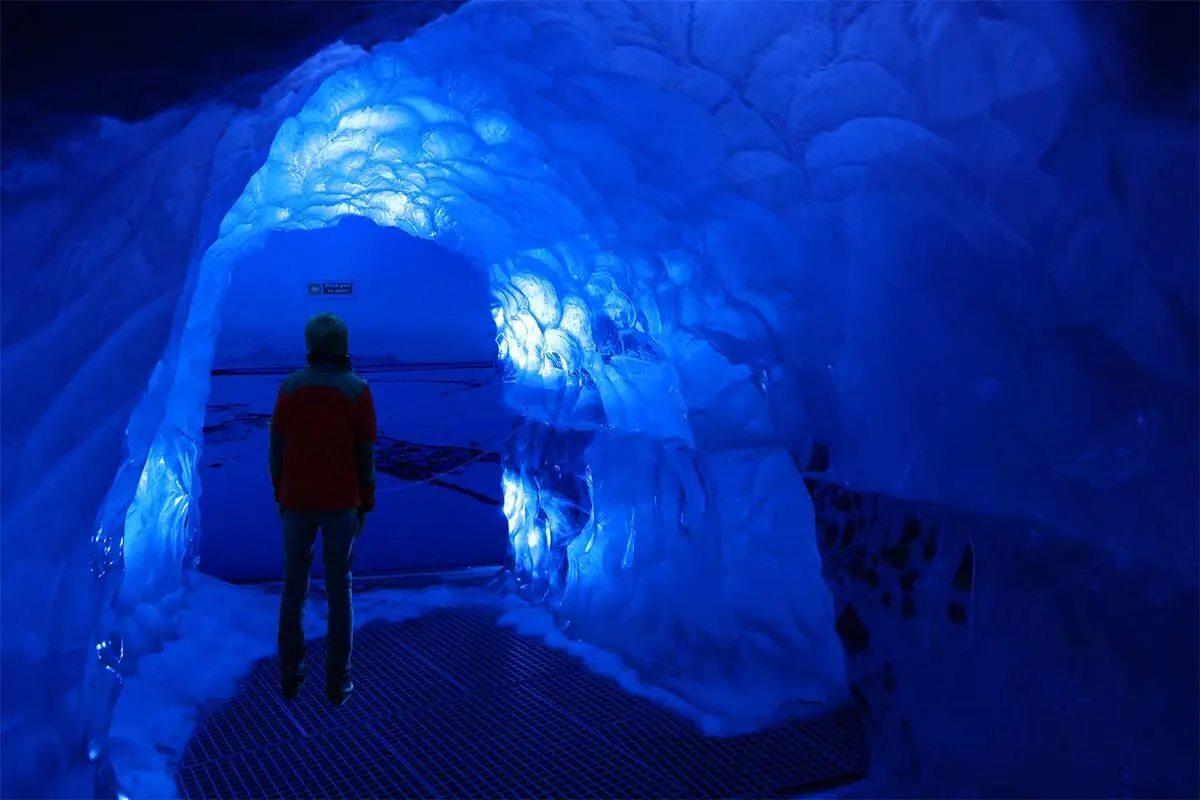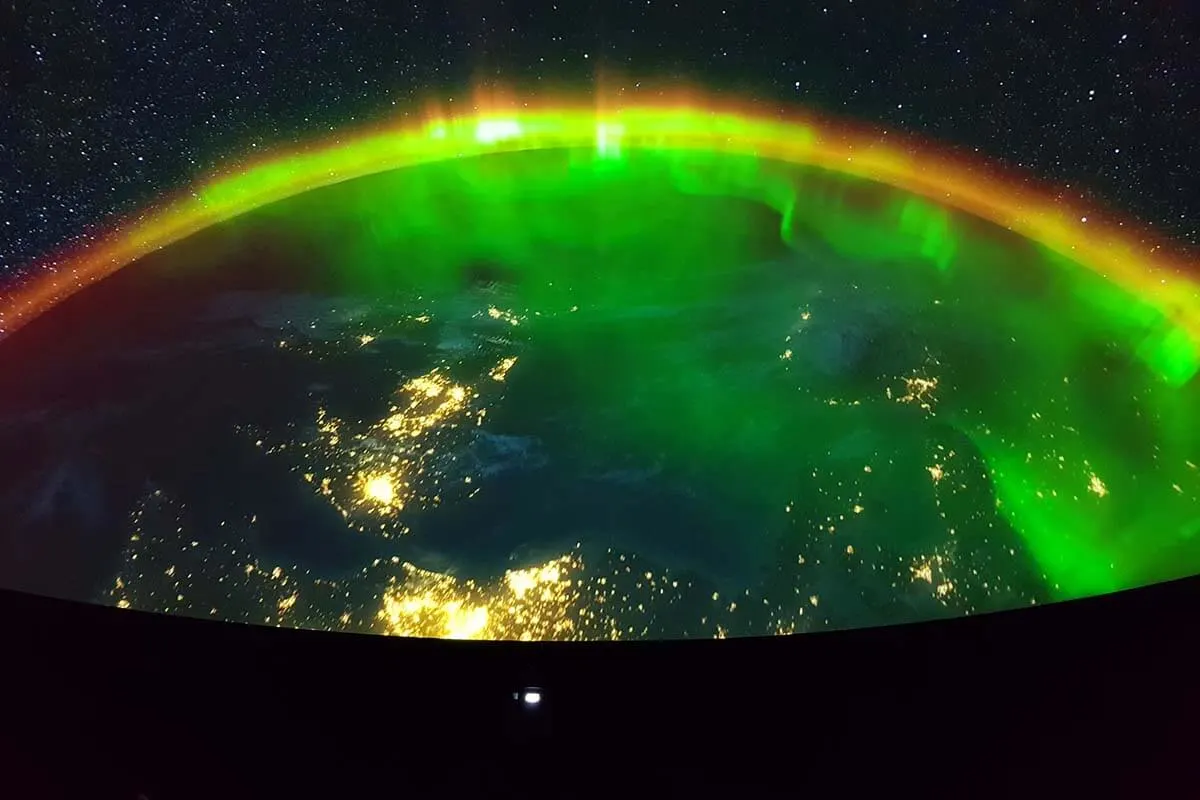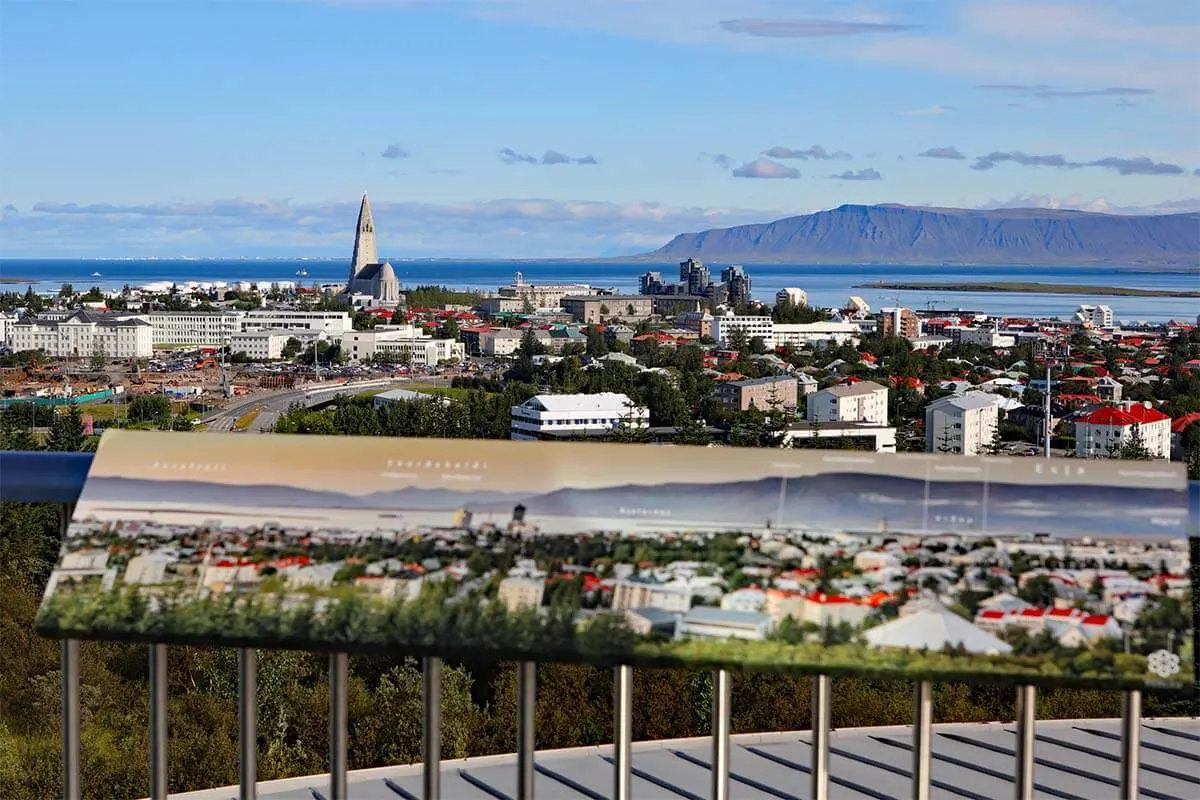 7. Sky Lagoon, Local Pools & Blue Lagoon
No trip to Iceland would be complete without going for a swim in its geothermal pools. Reykjavik is no exception, with many possibilities for all budgets. First – the best options in Reykjavik.
One of the best places to visit is the recently opened Sky Lagoon. It's located much closer to Reykjavik city center (about 10 minutes drive), is not as touristy, and the amazing coastal views make the experience even more special.
Sky Lagoon has quickly become one of the new and upcoming places to be in Reykjavik. So if you are looking for something truly unique, Sky Lagoon is now one of the best geothermal pools in Reykjavik!
Good to know: You can buy Sky Lagoon tickets only and get there on your own, or you can opt for a ticket that includes a bus transfer from Reykjavik BSI terminal. All tickets include the 7-step spa ritual, towels, etc.
Sky Lagoon doesn't allow children under 12.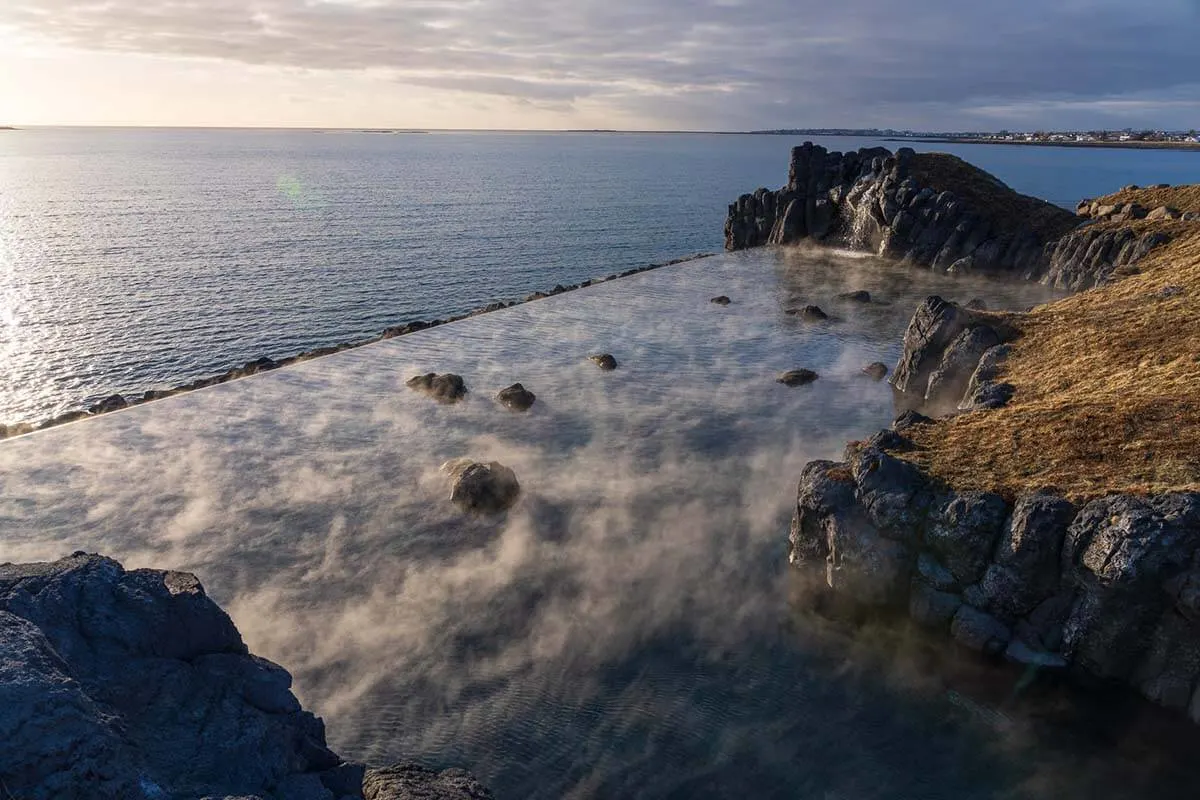 In addition, there are quite a few local pools in Reykjavik. They offer a very different experience, but also excellent value, at a fraction of the cost of the famous geothermal pools. Local pools in Iceland usually have great facilities, with indoor and outdoor pools, hot tubs, saunas, steam rooms, kids' play areas, etc. Furthermore, local pools are usually open from early morning until late in the evening (usually until 10 PM).
Good to know: The entrance price of local pools in Reykjavik is about 1,060 ISK (8-9 USD) for adults, 165 ISK (1.3 USD) for kids, and free for seniors and children under 5. All local pools in Reykjavik are also included with the Reykjavik City Card.
TIP: One of the best local pools to visit in the city center is Sundhöllin, less than 5 minutes walk from Hallgrimskirkja. Here you can find an overview of all pools in Reykjavik, but the majority of them are located further away from the old town.
And, of course, no list of the 'best of Reykjavik' would be complete without mentioning the famous Blue Lagoon, one of the most popular tourist attractions in Iceland. It's definitely worth a visit! However, it's located outside of town (about 45 minutes drive), and so is not really in Reykjavik. You'll need a car or a shuttle bus in order to get there, and be sure to also reserve your tickets well in advance, or you'll be driving for nothing…
TIP: There's now also a 2-in-1 option that includes a transfer + a regular Blue Lagoon ticket.
Good to know: Regular tickets also include a towel, a mud mask, and one drink at the in-water bar. If you are looking for an even more special experience, instead of a regular ticket, you can opt for a Retreat Spa Experience for 2. It includes access to the Retreat Spa with sauna, steam cave, relaxation areas, Retreat Lagoon, private changing suite, towels, bathrobe, slippers/flip-flops, skincare products, and a drink.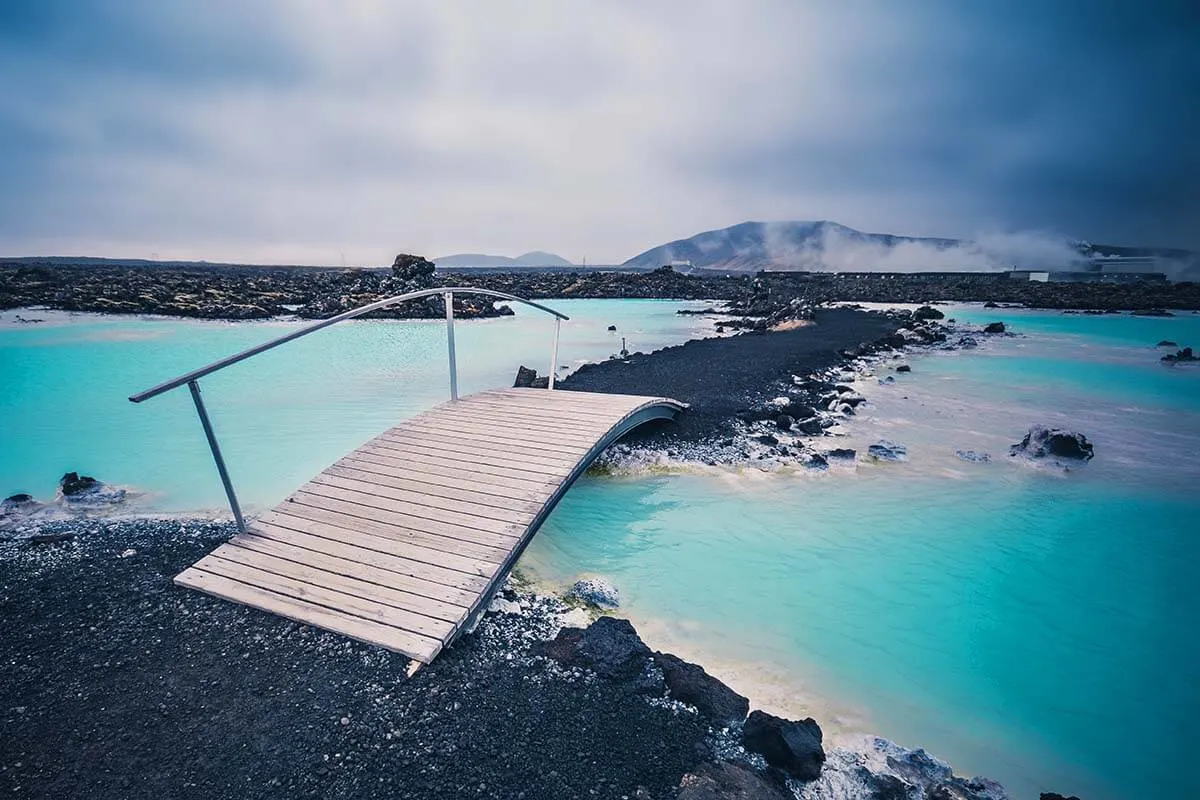 8. FlyOver Iceland
One of the newer additions to Reykjavik attractions, FlyOver Iceland has quickly become one of the most popular and unique things to do in Reykjavik!
It's a sort of a flying ride that gives you the chance to see some of the most beautiful scenery of Iceland from a bird's-eye view. Using state-of-the-art technology, they give you the feeling of flying. It's also enhanced with special effects, such as wind, mist, and even smells, which makes it even more special.
In addition, it includes two more experiences – a Viking Long House and The Well of Time, with captivating story-telling, videos, and projections that bring it all to life. The whole experience takes about 35 minutes, including 8.5 minutes of flying.
It's quite difficult to describe this in words, it's just something you have to experience for yourselves! Read all the amazing reviews here if you are still not sure if it's worth going and take a look at the pictures below.
Good to know: FlyOver Iceland is located in the Grandi area, close to the Old Harbor, about 20 minutes walk from Harpa. You can easily drive here by car (there's plenty of free parking), take bus #14, or Reykjavik sightseeing bus. The experience is open daily from 10 AM to 7 PM. Children younger than 5 are not allowed.
TIP: FlyOver Iceland is located next door to the Whales Of Iceland exhibition and also close to Saga Museum and Reykjavik Maritime Museum. So you could easily combine a few of these experiences in one visit. More information about these places further below.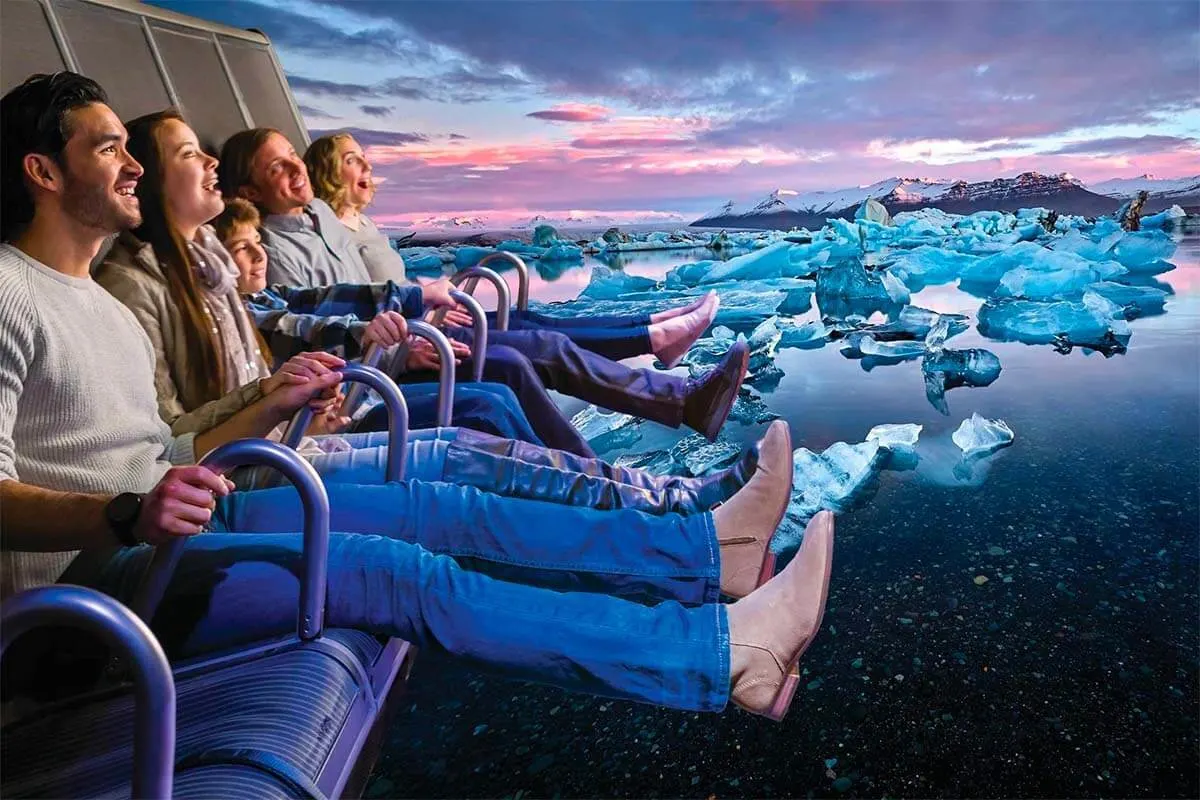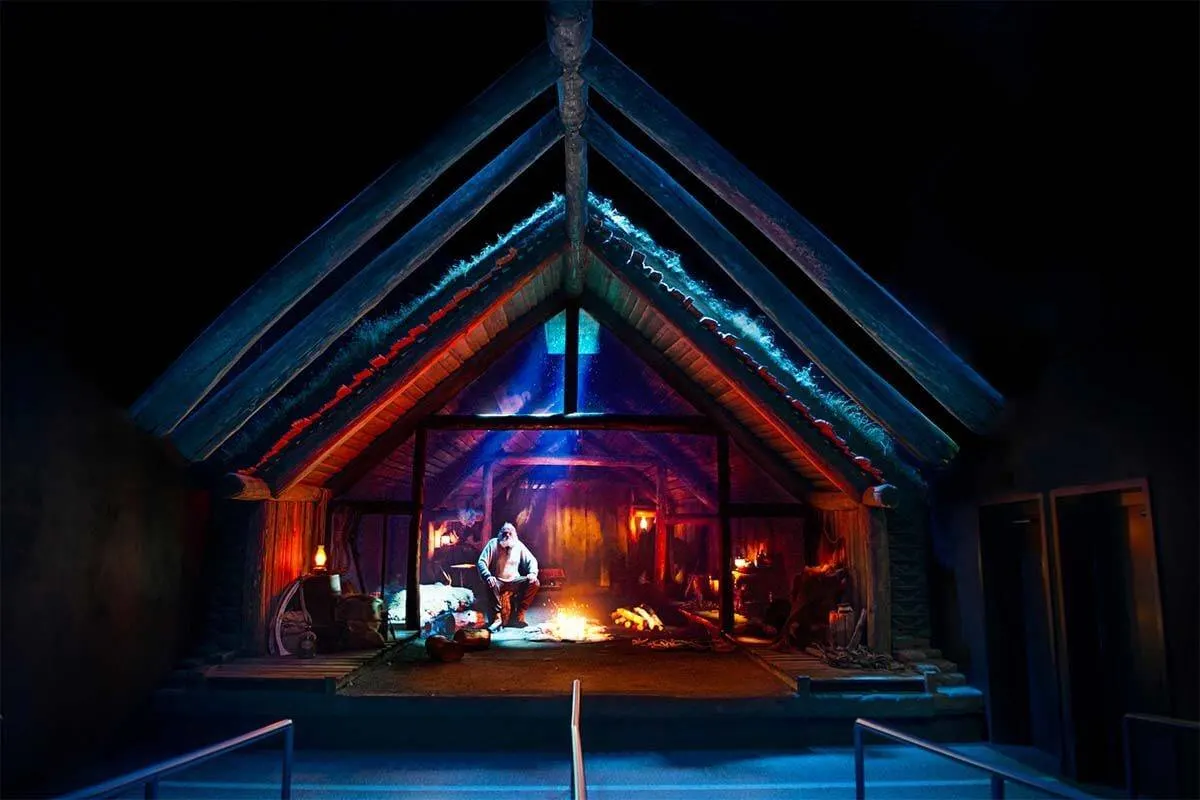 9. Whales of Iceland
If you are looking for even more fun things to do in Reykjavik, check out the Whales of Iceland exhibition, just next door to FlyOver Iceland. This is Europe's biggest whale museum and it features real-size whale models giving you a unique opportunity to see these majestic creatures in a way that you could never do in reality.
You are also actually allowed to touch the models. And while this exhibition is absolutely great for kids, adults will enjoy it just as much!
You can see 23 gigantic whales of different species that have been spotted in the waters around Iceland. The featured species include humpback whale, orca, beluga, minke whale, and many others. The blue whale, the largest animal that has ever lived, is probably the most impressive of them all…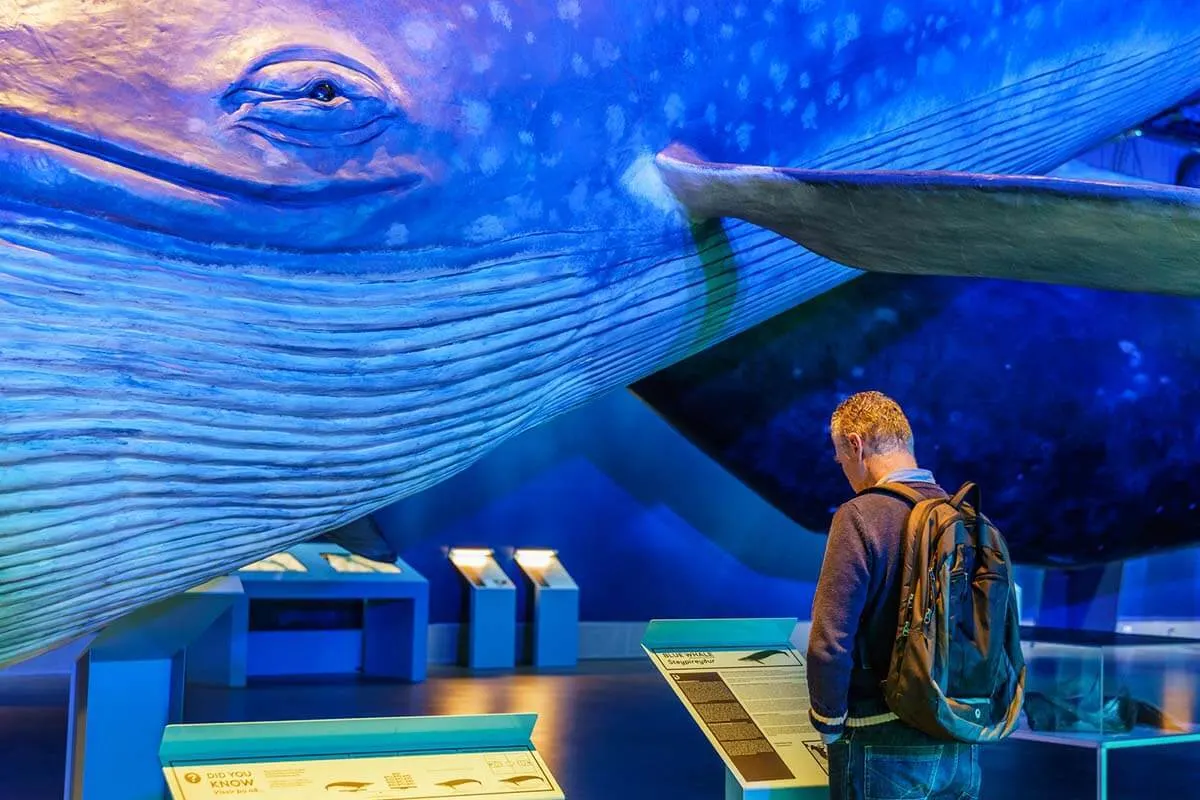 There's also a VR experience that takes you deep under the ocean – don't miss it! And – if visiting with kids – be sure to ask for activity sheets that will keep them busy throughout the visit. There's also a nice souvenir shop and a cafe where you can get pastries while watching videos about whales.
Good to know: Whales of Iceland is open daily except on Christmas day, from 10 AM to 5 PM. There are free daily guided tours in English at 10.30 AM and 2 PM, or you can opt for an audio guide (included as well). If you can time your visit for 11 AM or 3 PM, you can also watch the film Sonic Sea. Here you can find more info, read reviews, and get tickets. Kids under 7 are free of charge and the exhibition is also wheelchair-accessible. For getting here, see the info under the 'FlyOver Iceland' above.
TIP: Whales of Iceland is just 10-15 minutes walk from the Old Harbor, where many whale watching tours start. And because most tours only take about 3 hours, you can easily combine these experiences in one day as well. Here's one of the most popular whale watching tours that start in this area.
Or you can also get a combi-ticket that includes both experiences – Whales of Iceland and a whale watching tour. If you take the morning tour, visit the exhibition afterwards, but if you do the afternoon tour, it's best to start with the exhibition first, so that you don't have to rush.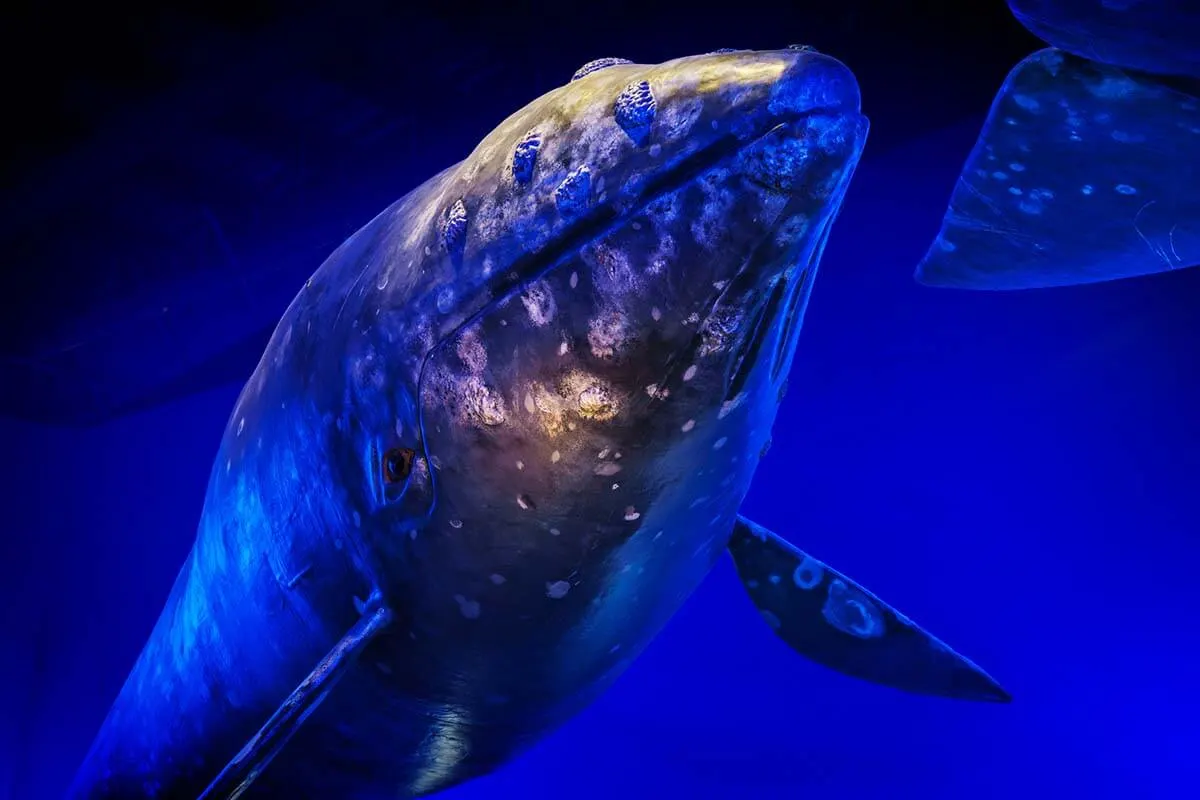 10. Local Food
We run a Facebook group for Iceland and Scandinavia travel and we see so many people raving about their food experiences in Reykjavik. So one of the best things to do in Reykjavik is to enjoy all kinds of local food (and drinks).
From street food, pubs, and cafés to fancy restaurants with fine food, Reykjavik has countless options when it comes to dining. And yes, dining out in Reykjavik can be quite expensive (everything is not cheap in Iceland), but there are also more affordable options too.
Be sure to try the famous Icelandic hot dogs! The best and the most popular place for hot dogs in Reykjavik is the food stand Bæjarins Beztu Pylsur (literal translation: 'the town's best hot dogs'), located next to Radisson Blu 1919 Hotel, about halfway between Tjornin Lake and the Old Harbor.
Another affordable (and delicious!) option is fish & chips! There are many restaurants in town where you can find delicious fish and chips, but there are usually also food stands where it's cheaper and often just as good. 101 Reykjavik Street Food is one of the best budget places for delicious fish & chips in central Reykjavik. They also serve the traditional fish stew, Icelandic meat soup, and other small dishes at good prices.
Ask your hotel for recommendations for good restaurants nearby, use Google Maps to see the reviews, or simply walk around the city and you'll find plenty of excellent restaurants in Reykjavik. We have also indicated all the places mentioned here on our map above.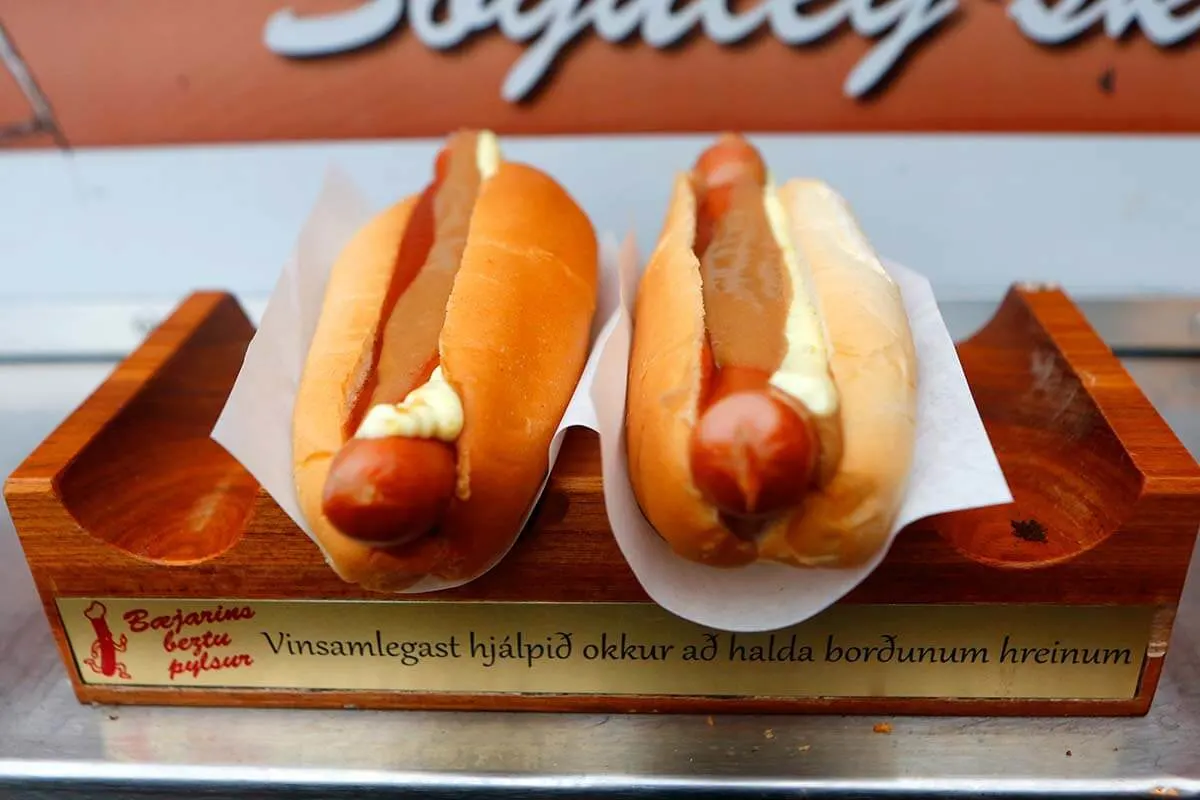 TIP: If you want to get acquainted with Icelandic cuisine, it might be interesting to join a food tour with a local. If you do this at the beginning of your trip, you'll have a better idea of what to look for when traveling around Iceland. Beer tours are available as well. Here are some of the best food tours in Reykjavik:
Half-Day Food Tasting Tour. This is the most popular and highly-rated food tour in Reykjavik. It takes you on a culinary journey through the city, giving you the chance to sample 8 different local dishes. This tour takes about 3-4 hours and runs several times a day, every day.
Icelandic Food Tour. This is another popular option that can be booked as a private- or as a group tour. You get to taste some truly traditional Icelandic food, including fermented shark, minke whale, but also the more popular modern-day options such as lamb or lobster soup, hot dogs, or rye bread ice cream. Also this tour takes about 3 hours and runs daily, with departures several times a day.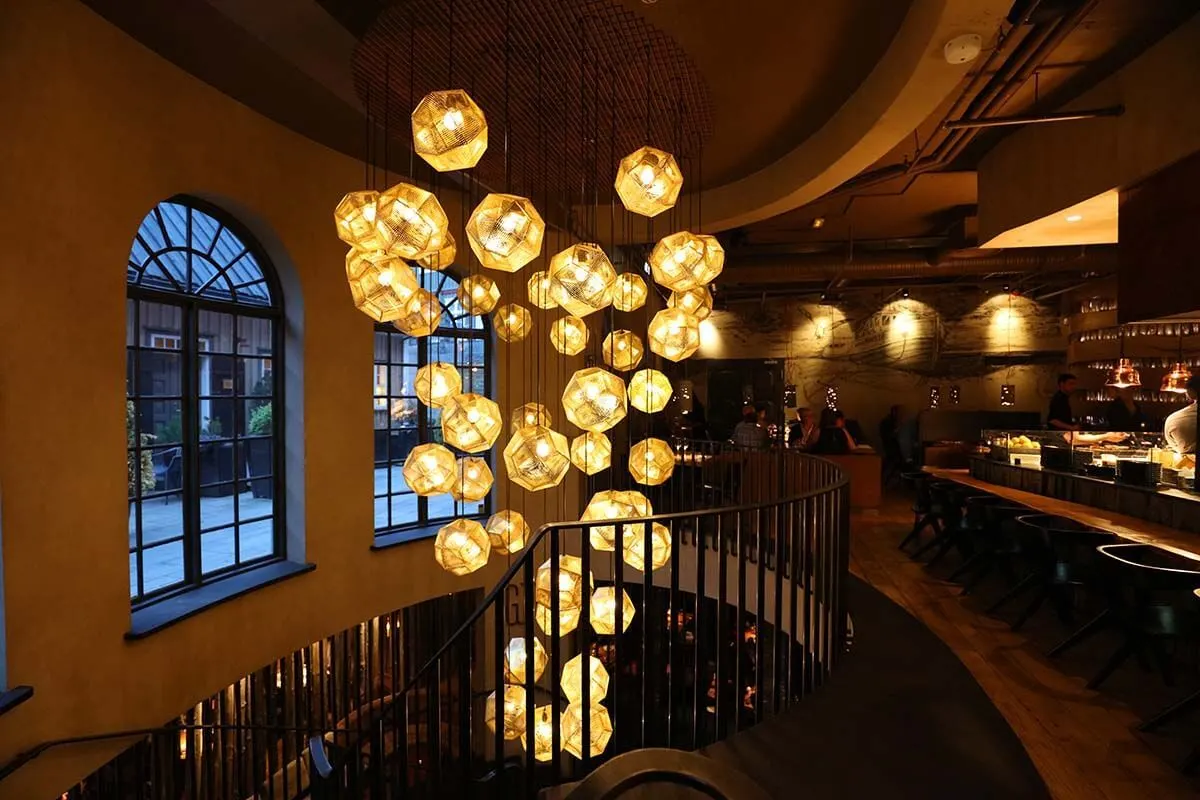 11. Magic Ice Reykjavik – Ice Bar & Gallery
Magic Ice Bar & Gallery is one more place that's well worth mentioning among some of the best things to do in Reykjavik. It's a unique experience and – at the moment – the only ice bar and gallery in Iceland.
If you have always wanted to visit an ice bar and see some beautiful ice sculptures and magnificent ice carvings, then definitely check it out!
This is a year-round activity and the Ice Bar is open the whole year round, with the constant (freezing) temperature inside.
The entrance ticket includes a warm poncho and gloves, but it's still a good idea to wear warm clothes, so that you can actually enjoy it. One signature drink (in an ice glass, of course) is included, and you can purchase more drinks if you decide to stay longer.
Good to know: Magic Ice Bar is located in the heart of the city center, on one of the main streets, Laugavegur. It's open daily from 5 PM to 11 PM. On Fridays and Saturdays, it's open from 3 PM. The ice bar is a real hidden gem of Reykjavik – it's located below the Álafoss store and hidden out of sight. Head through the store and then downstairs.
TIP: Book your ticket on Tiqets. It's the cheapest deal we were able to find.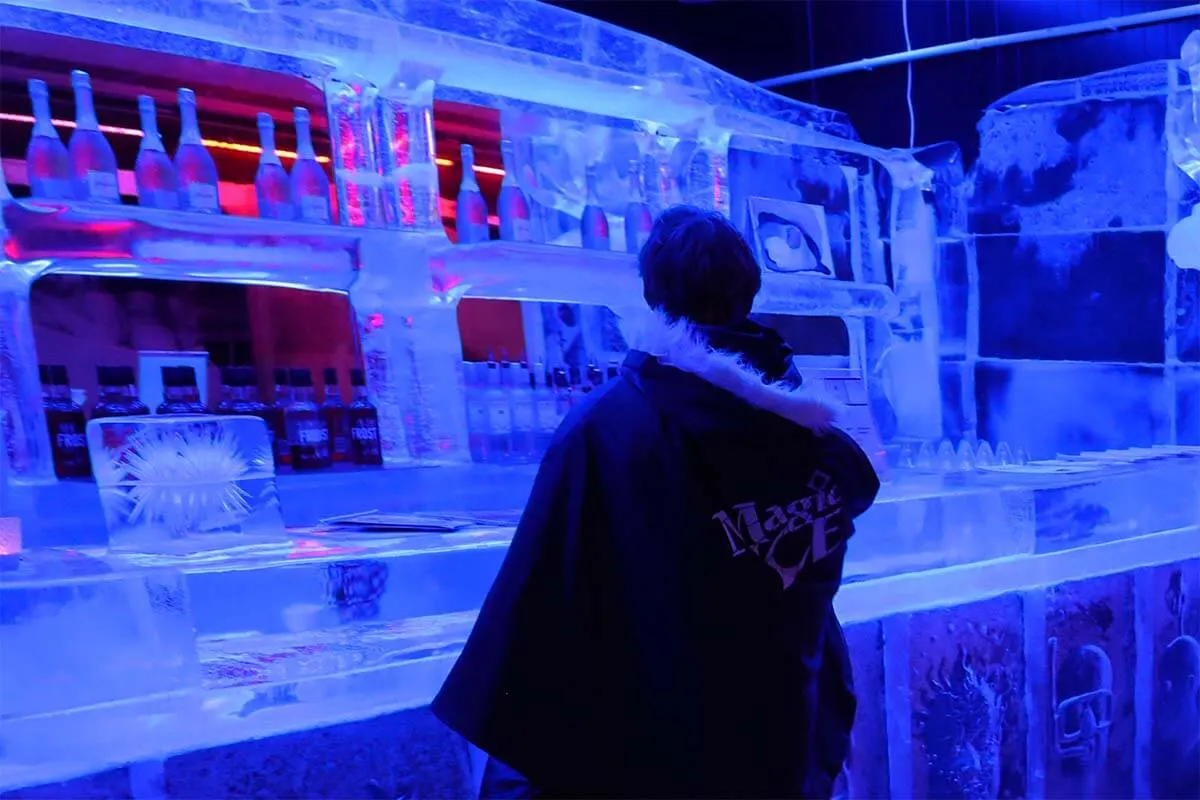 12. Reykjavik Museums
If you have some extra time in Reykjavik, you may also want to visit one or several of the museums in the city center. However, the majority of the museums are quite small and many people find them not worth the time/price, especially if it's your first time and you want to see the best of Reykjavik in a short time.
It's something nice to do in Reykjavik when it rains or during the dark winter days, and the majority of museums are open daily throughout the year. But if you are visiting in summer, there are so many other interesting sights in and around Reykjavik, indeed.
TIP: If you are planning to visit several museums in Reykjavik, it might be worth getting Reykjavik City Card. It includes most city museums (not the private ones), public transport, local geothermal pools, and also offers discounts at some shops, etc. If you are planning on visiting a few of the museums that are included with Reykjavik City Card*, swimming in local pools, or using local buses in the city center, Reykjavik Card can offer excellent value.
Here are just a few of the best museums in Reykjavik:
National Museum of Iceland* is probably the best choice if you really want to learn more about Iceland's history. It takes you on a 'journey' from the first settlers to the modern-day. If you are visiting with kids, ask for bingo cards – it will keep them busy and entertained throughout the visit. For more info, check the website of the museum.
The Settlement Exhibition*, built on top of an archeological site of a 10th-century Viking settlement, is another interesting historic museum in Reykjavik. If you want to learn more about Iceland's early history, this is one of the best options, together with the National Museum mentioned above. For more info, check the website of the museum.
The most popular and strangest museum in Reykjavik city center is the Icelandic Phallological Museum. This quirky museum houses the world's largest display of penises of almost all Icelandic land- and sea mammal sorts. More info here.
Saga Museum is another 'historic' museum, but this one is very different from the others. Here, most exhibits include life-size wax figures depicting Iceland's history, and you get an audio tour guiding you through the exhibits. If you want to, you can also dress up as a Viking, which makes for some fun photos. This is probably more 'entertaining' than most other historic museums in town. More info on their website.
Reykjavik Maritime Museum* is dedicated to the history of the Icelandic fishing business. It's located close to several other attractions mentioned above (FlyOver Iceland, Whales of Iceland, etc.) and can also be worth a quick visit if you have Reykjavik City Card and/or are visiting Reykjavik with kids. However, the above-mentioned experiences are probably worth your time more. More info on their website.
The National Gallery of Iceland* at the eastern end of Tjornin lake can be also worth a visit if you are interested in contemporary Icelandic art, but it's quite tiny and is only something I'd do if you have plenty of time. More info here.
Árbær Open Air Museum* is located a bit outside the city, about 15 minutes drive. If you want to see traditional icelandic turf houses and learn more about the way people used to live here in the (not-so-distant) past, it might be worth a journey. Most of the buildings you see here have been relocated from Reykjavik. The museum is open daily from 10 AM to 5 PM in June, July, and August, and from 1 PM to 5 PM the rest of the year. More info here.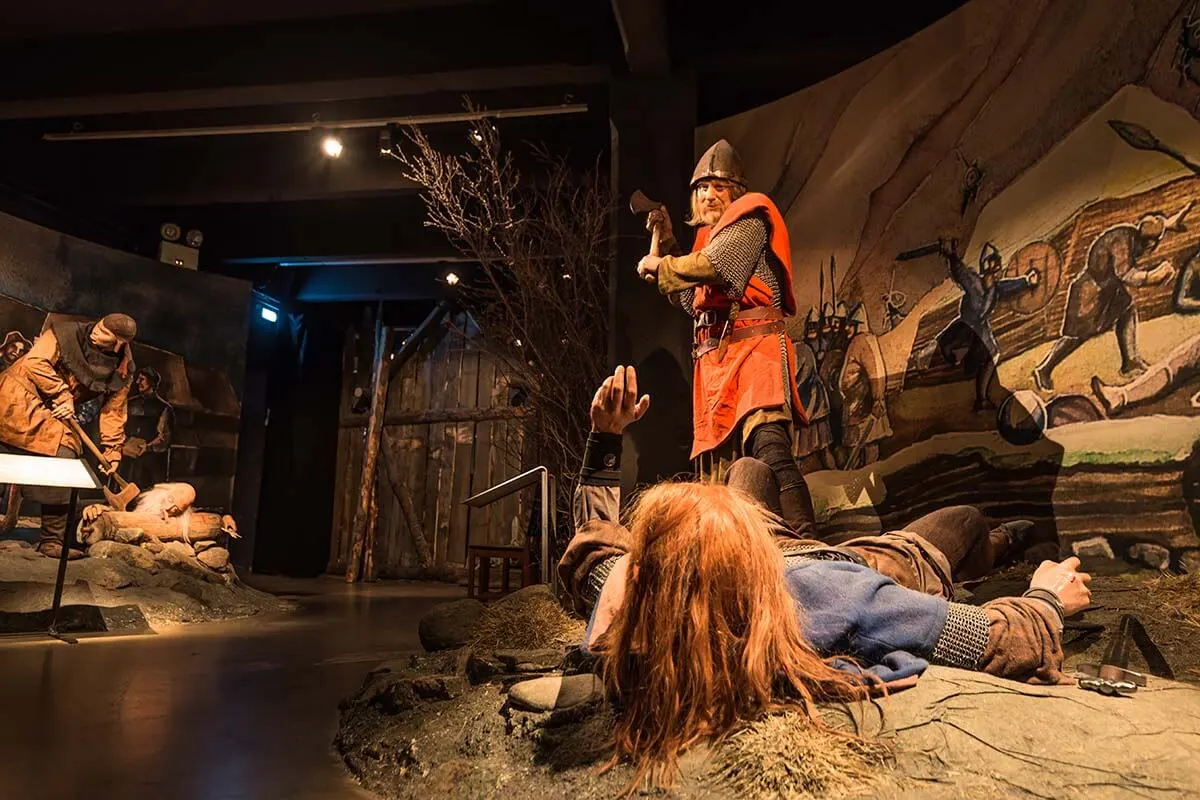 13. Lopapeysa – Icelandic Wool Sweater
Last, but not least – something unique to do in Reykjavik – buying an authentic Icelandic wool sweater with a diamond pattern, lopapeysa.
While it's definitely not something everyone will be interested in, it's one of the best (and useful) souvenirs that you can buy in Iceland. And there's no better place to do that than in Reykjavik, and – ideally – at the beginning of your trip so that you can already use it. And yes, it's something you'll be able to wear almost daily in Iceland in any season.
Good to know: Good-quality, hand-knitted Icelandic wool sweaters cost about 25,000-30,000 ISK (200-250 USD). So I'd only recommend buying a sweater like this if you live (or often travel to) a colder place where you'll be able to wear it in the future as well. If you find the traditional thick sweaters too warm, there are also some thinner and more 'dressier' models available, made of finer wool, but still with the traditional patterns.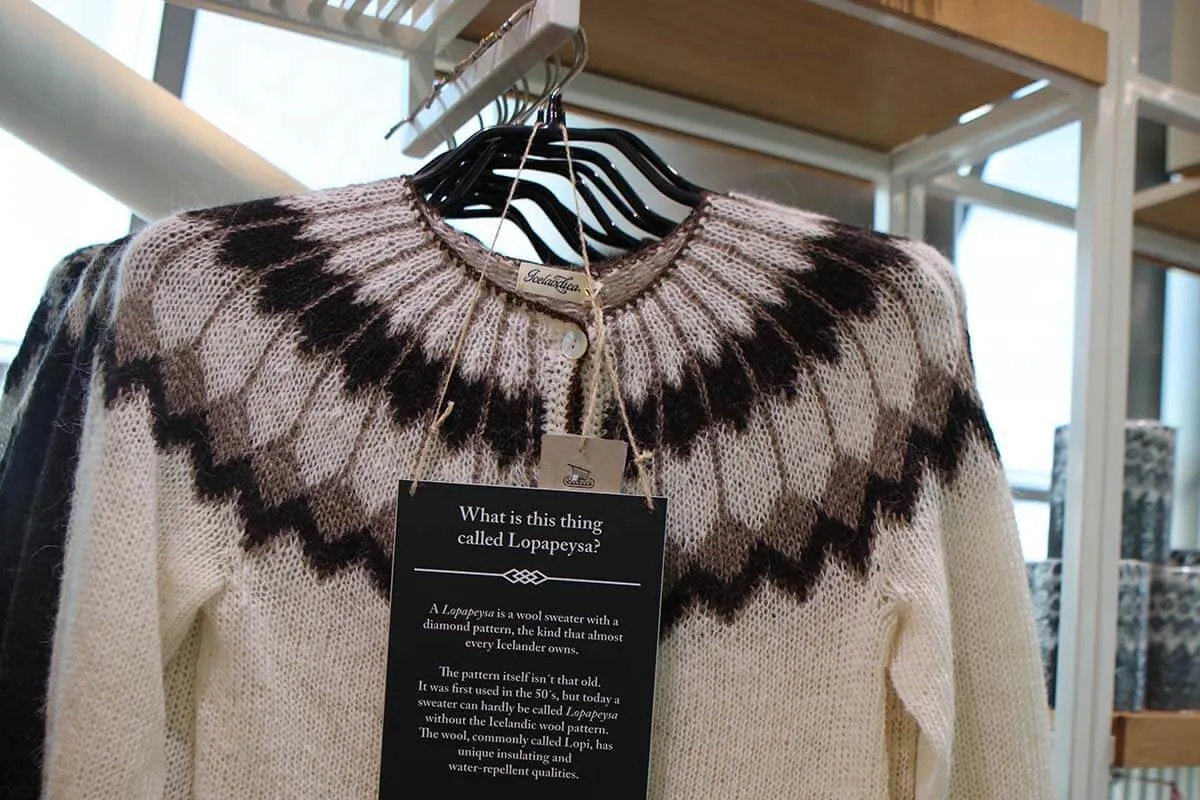 Where to buy lopapeysa? There are many souvenir shops in Reykjavik selling wool sweaters, but most of them are not hand-made or made in Iceland. But if you are already planning on spending a lot of money, it's best to buy a quality product. So leave the souvenir shops for what they are.
The best place to buy Icelandic wool sweaters in Reykjavik is the shop of The Handknitting Association of Iceland on Skólavörðustígur 19. This is one of the main shopping streets mentioned above, just a short walk from Hallgrimskirkja. The shop looks really chaotic and it might take some time to choose the sweater you like the most, but it's a special experience in itself.
TIP: Ask for a TAX-free receipt when you buy any higher-value products in Iceland. You can then submit it at the tax-free stand at Keflavik airport and get the value-added tax back. Just be patient – the last time I bought an Icelandic sweater and submitted the tax-free form in Keflavik, it took almost 4 months for the money to arrive (they transfer it back to your credit card).
Another good place in Reykjavik where you might be able to find more affordable, second-hand lopapeysa is Kolaportið Flea Market. This is a large indoor flea market in the city center, close to the famous hot dog stand mentioned earlier. The market is only open on Saturdays and Sundays from 11 AM to 5 PM. You can also find some hand-made souvenirs here.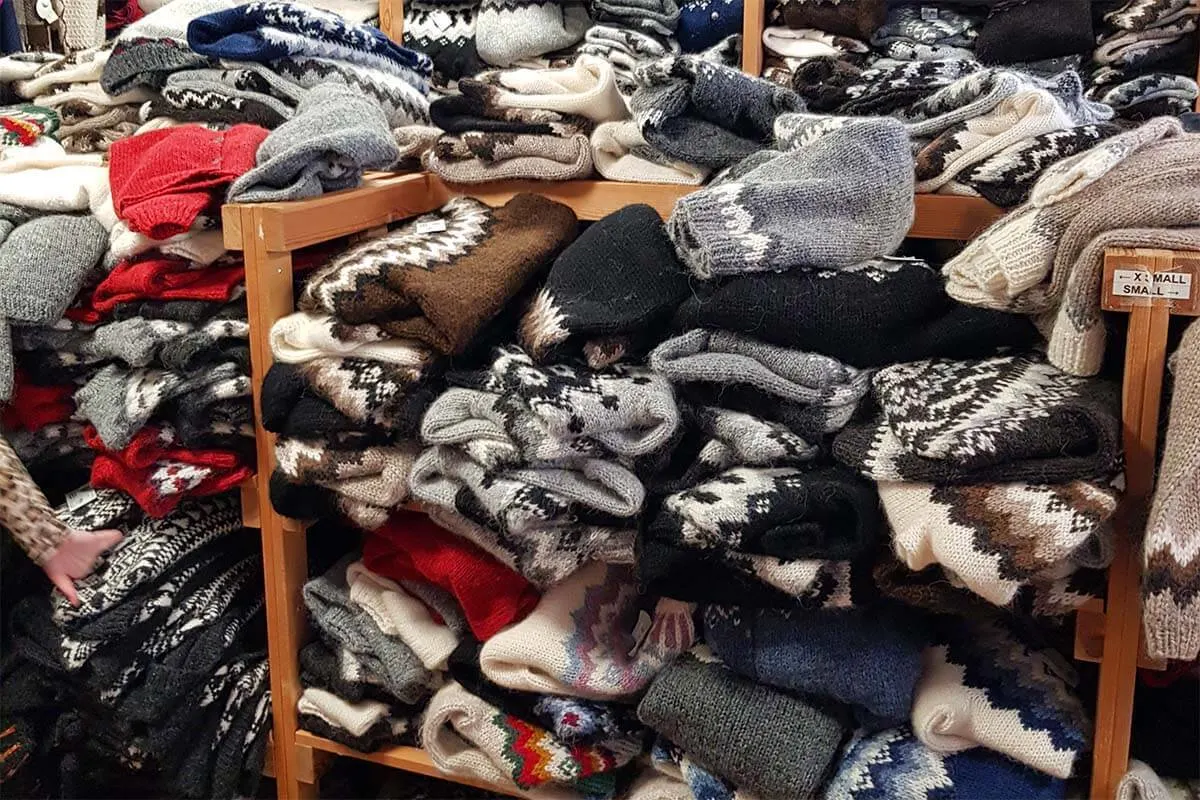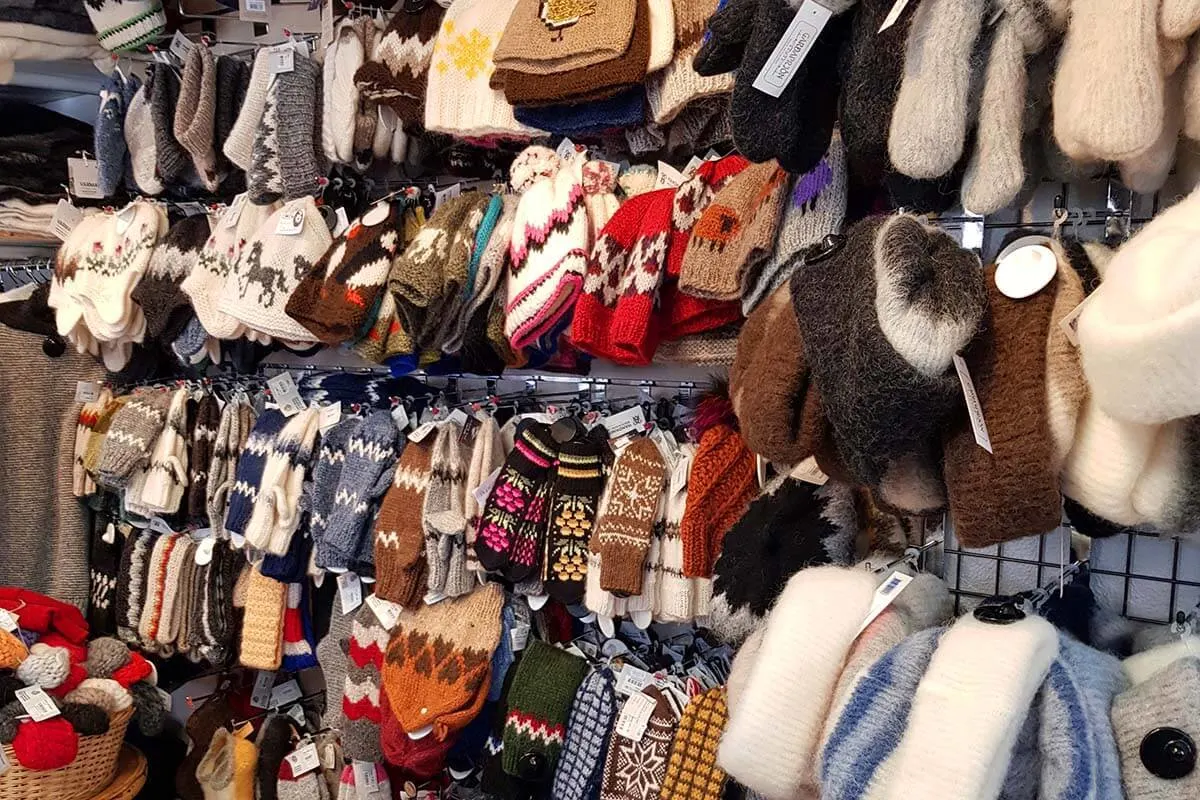 14. Tours Outside the City
In addition to all the amazing things to do in Reykjavik city, there is of course, so much more to see and do nearby. Some of the most beautiful natural wonders of Iceland are located within a relatively short distance from the capital and can be easily visited on a half-day or day trip from Reykjavik.
From whale watching tours, Northern Lights tours (September to March), horseback riding, puffin tours (in summer) to the most popular sights such as the Golden Circle, Snaefellsnes Peninsula, or even the South Coast of Iceland – there are literally hundreds of options… Too many to list here, so here we only feature a few of the most popular options.
Here are 10 of the VERY-BEST tours from Reykjavik, sorted by popularity and place/activity:
TIP: If you are looking for even more nice tours, you can find our hand-picked selection of the best HALF-DAY tours from Reykjavik. This is a complete list of the best DAY tours from Reykjavik in WINTER. And here – the most popular DAY tours in Iceland (most of them start in Reykjavik).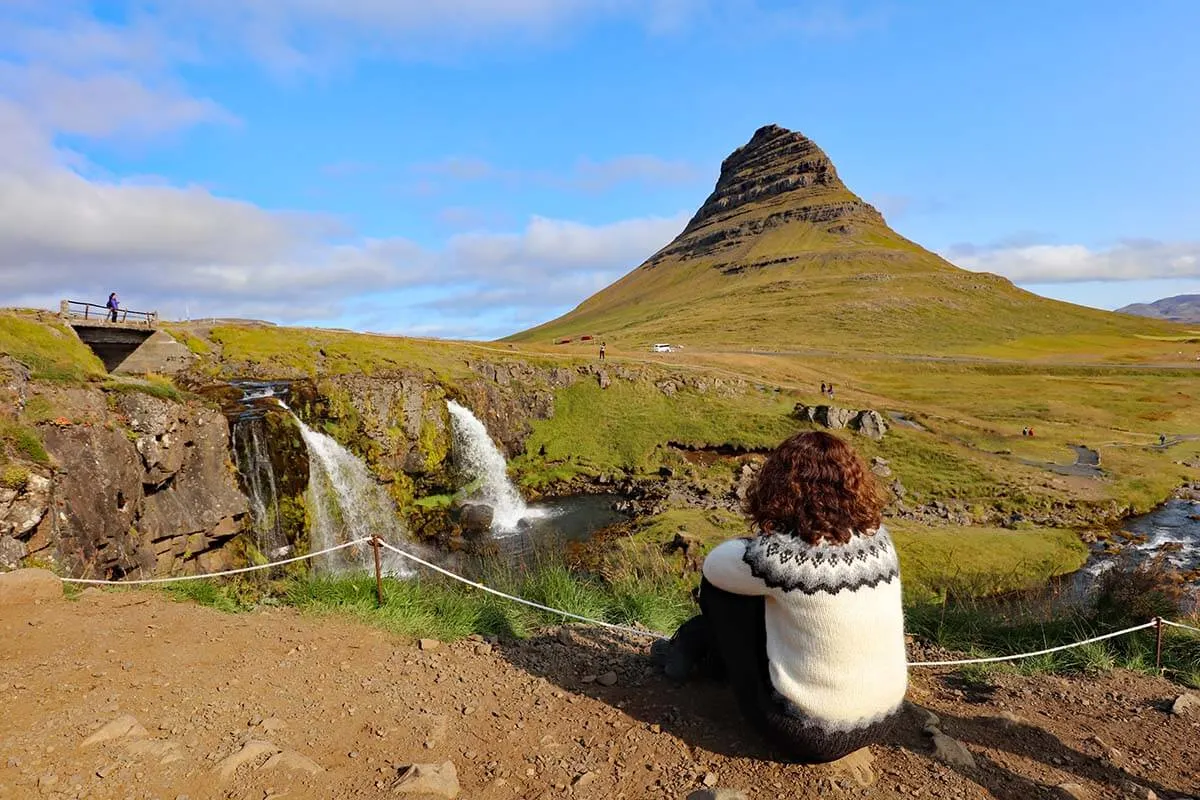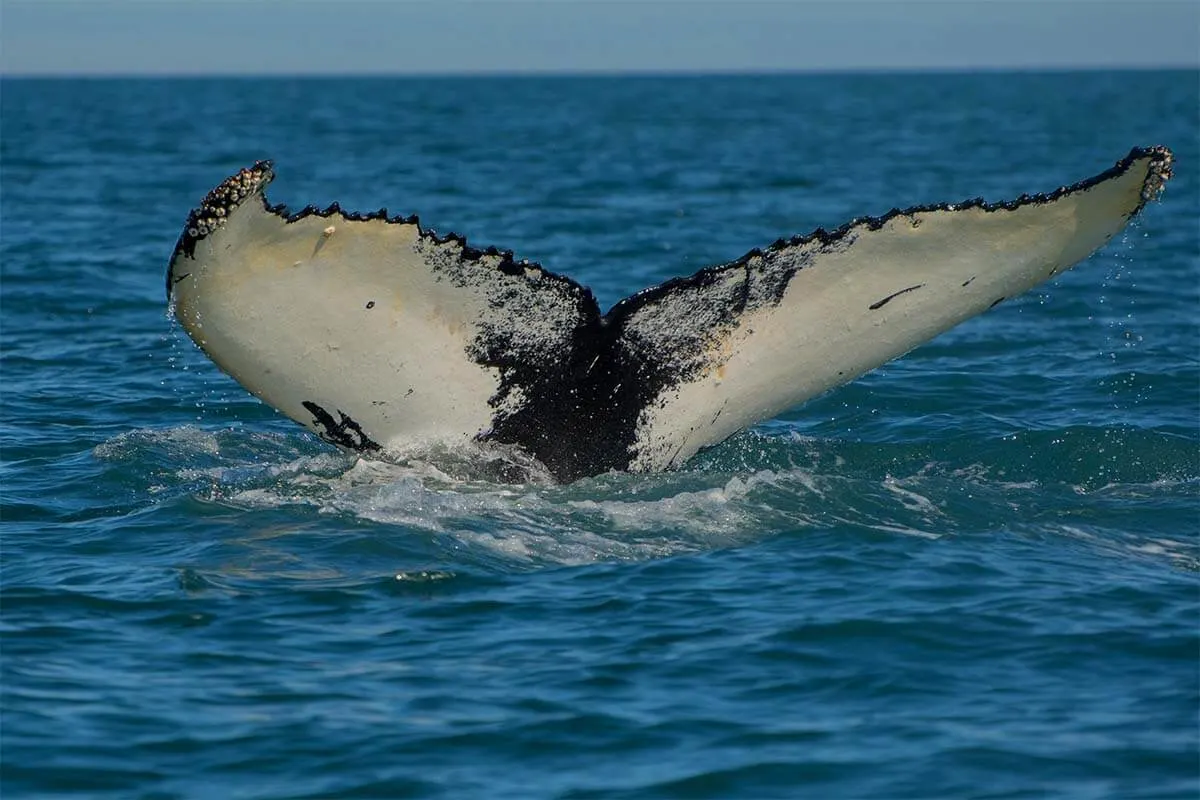 More nice things to do in and near Reykjavik (if you have more time)
In addition to the very best sights and attractions in and near Reykjavik mentioned above, there are several other nice things to do in Reykjavik that are worth mentioning as well:
Reykjavik street art. Reykjavik has lots of quirky and interesting street art. Take a walk through some side streets in the center of the city, and you're sure to find some cool street art!
Nightlife. Reykjavik is quite famous for its nightlife. So if you love dancing, partying, and meeting new people, you'll definitely not be disappointed. The best area for nightlife in Reykjavik is around one of the main streets, Laugavegur. You can easily walk from one place to another, there's usually no entrance fee, queues, or even dress code. It's all very relaxed and that's also part of its charm. Just keep in mind that you have to be at least 20 years old to drink alcohol in Iceland.
Nauthólsvík Geothermal Beach. If you are visiting Reykjavik in summer and are looking for a unique beach experience, you may want to give this a try. The beach also has steam baths, hot tubs, changing facilities, showers, steam baths, and hot tubs. It's located close to Reykjavik Domestic Airport, a bit outside of the city center. More info here.
Viðey Island is home to Imagine Peace Tower created by Yoko Ono (and seen from Reykjavik as a bright light tower in the darkest months). Apart from that, there is actually not that much to see/do on this little island, but it's an oasis of natural beauty, peace, and history. It's just a 15-20-minute ferry ride from Reykjavik and can be a nice getaway from the city. There are daily departures in summer, and Saturday & Sunday in winter – see the schedule here. The ferry is also included with the Reykjavik City Card, but I'd only recommend it if you are staying in Reykjavik for a longer time and/or the weather is exceptionally nice and you want to do something a bit different. Or you can also visit here with this highly-rated tour.
Mt Esja (aka Esjan). This is a nice place just outside of town, with several hiking possibilities that offer panoramic views of Reykjavik and its surroundings. It's more popular with locals than tourists, so can be busier on the weekends. Definitely not a must on your first visit to Reykjavik, but a nice escape from the city if you are staying longer and are looking for budget-friendly places in nature where you can get by public transport.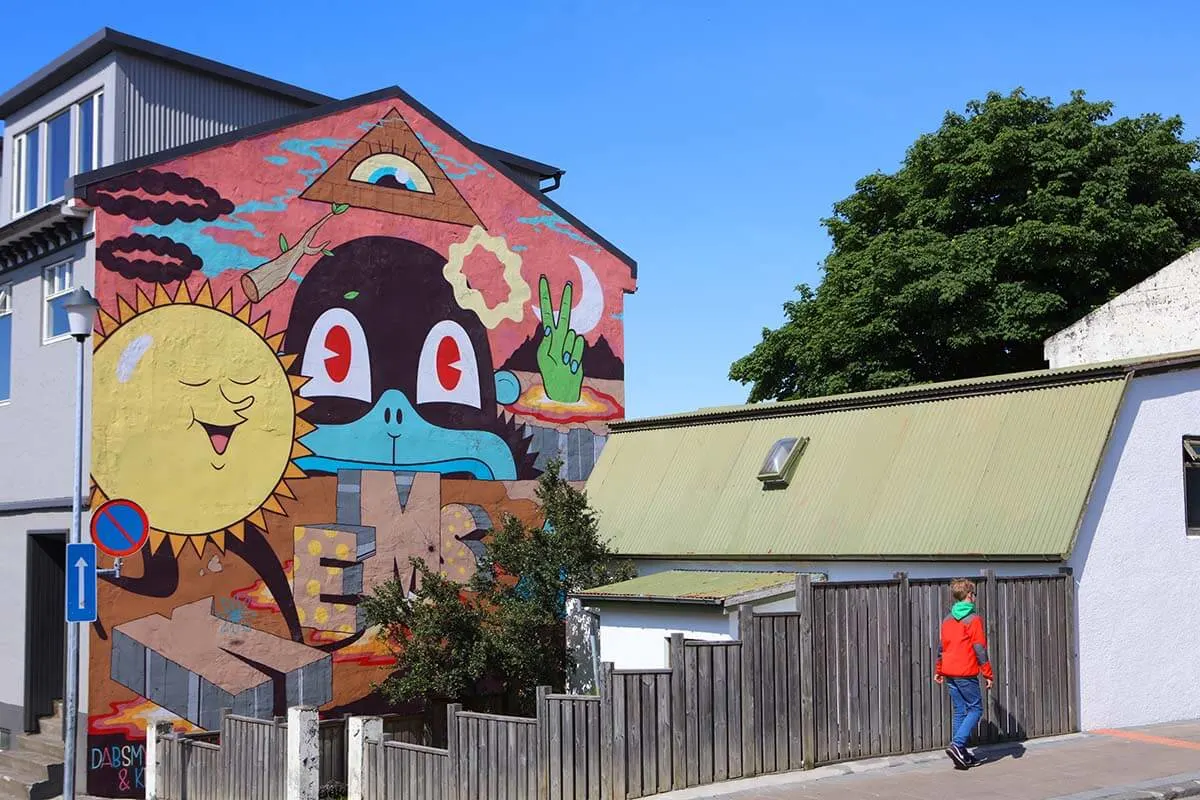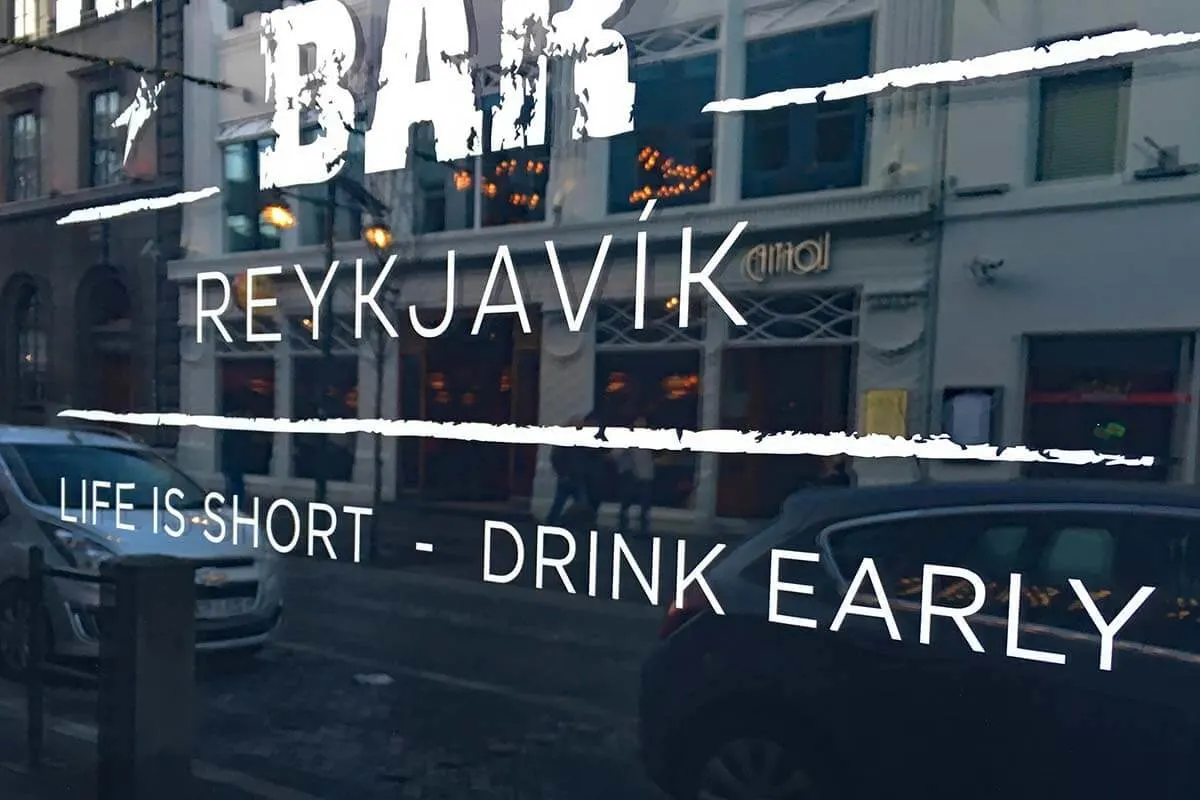 Reykjavik FAQ
So, this is our guide to the very best places to see and things to do in Reykjavik. I hope that it gives you a good idea of what to expect when visiting Reykjavik.
If you have any questions about visiting Reykjavik, feel free to leave a reply below and we'll try to help. Be sure to also read our Iceland travel guide with more information and destination guides for a big variety of places all over Iceland.
Below, we highlighted some practical guides that will help you better prepare for your visit to Iceland. Check it out!
More tips for your trip to Iceland:
Sample itineraries:
If you found this post useful, don't forget to bookmark it and share it with your friends. Are you on Pinterest? Pin these images!