Traveling to Iceland during colder months and wondering what kind of weather to expect and what to pack for Iceland in winter?  I made this Iceland packing list (not just clothing) to help you prepare and truly enjoy your Icelandic winter adventure.
What kind of weather can you expect in Iceland?
I have been to Iceland twice, once in summer and once in winter. While this may not be common, we had a big snow storm, rain, and sunshine with temperatures up to 20°C (68°F) over a ten-day period in June, and beautiful cold dry weather for seven days in a row in November.
When traveling to Iceland, be prepared for all kinds of weather in any season, especially if you cover Northern and Southern parts of the island in one trip, as the weather conditions may vary tremendously.
Iceland enjoys a cool temperate maritime climate and it's warmer in winter than you would expect. Average temperatures in Reykjavik are around 0°C (31°F) in January, but only 13°C (55°F) in July. The weather is known to change quickly and often. Icelanders often say that if you don't like the weather, just wait five minutes.
Iceland is not all covered by ice and snow in winter, but you should check about the road conditions and expect the unexpected. Usually you will get more rain than snow and cold northerly winds which can be very strong.
Iceland packing list for winter months
There is no bad weather, just bad clothing. But what clothing is right? Packing for Iceland is tricky because you can expect so many different weather conditions in any season. Don't despair. With some good preparation and consideration you can easily travel light.
Iceland winter clothing advice: dress in layers with a WATERPROOF outer layer
Be prepared for all types of weather in Iceland, also in winter. Dressing in layers gives you a lot of flexibility for any weather conditions.
– Make sure to pack a waterproof jacket and water-resistant or waterproof pants.
– Comfortable sturdy waterproof walking shoes with good traction are a must.
– Don't forget a couple of warm lightweight sweaters or fleeces, thermal underwear, warm socks, gloves, scarf or buff, and a winter hat. Consider warm waterproof gloves together with thin inner gloves which you can keep on while taking pictures.
– Remember to always carry a swimsuit and a quick-drying towel (although you may usually rent one) – Iceland is known for its many outdoor thermal pools and hot tubs which are popular all year round.
– Whether or not you need smart clothing depends on what you are planning to do in Iceland. It might be a good idea to pack a few smart outfits for a nice dinner or if you are planning on going out in Reykjavik.
Winter jacket and a swimsuit? Yes, this should be on your packing list for Iceland in any season!
Thermos
There are few things in life which make you feel better than a sip of hot drink after a walk in the cold. And even though there are many more cafes and restaurants in Iceland now than there used to be when we visited ten years ago, finding one while on the road can be trickier than you think. Packing a vacuum flask (and a picnic lunch for that matter) gives you complete flexibility during the day. You can fill it up with coffee or tea at breakfast in your hotel or at a petrol station or a restaurant (when you find one). Find a beautiful spot, sit down on a rock with a warm cup of tea in your hands and a magnificent view in front of you – it's as good as it gets.
Reusable water bottle
Icelandic tap water is pure, it's tasty, and it's safe to drink. Take a reusable water bottle and fill it up whenever you can.
Flashlight
Having a small powerful flashlight in your pocket can be very useful on many occasions as it gets dark very early in Iceland in winter. We used flashlights all the time when looking for a good spot to photograph Northern Lights or when trying to choose the right camera settings or to focus in the dark.
Beauty essentials – not just for the ladies
Lip balm, hand cream, and body moisturiser should be in everybody's bag when traveling to cold places. You will enjoy your Iceland winter trip more when you will not have cracked lips, dried out hands, or an itching body.
What else to pack for Iceland in winter
That's pretty much it when it comes to Iceland packing for winter. Of course you should not forget to bring your camera gear (consider a weather resistant camera), travel adaptors (Iceland uses European plugs), sun glasses (yes, also in winter as the sun is very low and you'll definitely need sunglasses if driving on a sunny winter day), medicine, and a smaller backpack for day trips. Don't forget a rain cover for your backpack! You can leave your umbrella at home – strong winds make it completely useless.
If you forget something…
You will be able to find anything you might need in Reykjavik and some bigger towns, but it may be more difficult in rural areas. So prepare in advance, pack smart, and enjoy the trip of a lifetime!
Looking for specific advice on what to wear in Iceland in winter?
Here are some examples of the clothing I wore on my trip to Iceland in November this year (2015). We had very cold weather, with temperatures dropping to -10°C (14°F) and winds up to 100km/h (62 mph) on several occasions. We asked Icelanders what they thought the wind chill factor would be, and they said there was no number to describe it; when it comes to Icelandic winter weather – they told us – you can only divide it into two categories: cold or bloody cold, and it was the latter. So here are some links to the clothes I wore and things I took with me which allowed me to actually enjoy my Icelandic winter trip.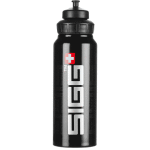 If you are in Europe, you can find some ideas for things to pack for Iceland
here.
If you enjoyed reading this post, please share it and pin this image!

Iceland Packing Essentials: Bring a Winter Jacket and a Swimsuit
was last modified:
June 9th, 2017
by