Whether you are traveling to Iceland soon or just starting to plan a trip, you have probably already heard it hundreds of times – Iceland is very expensive. But how expensive is Iceland actually? And how much money do you need for a trip to Iceland?
I often say that the definition of what's expensive is different for everyone. It depends on where you come from and what you are comparing with. However, when it comes to budgeting for Iceland, no matter where you come from, or what you compare it to, traveling in Iceland is expensive.
Still, to help you budget your trip and get a better idea of how much money a trip to Iceland costs, I want to show you some real-life examples of how much everything costs in Iceland. This article contains lots of real-life examples of prices in Iceland. This way you can better estimate how much money you need to visit Iceland.
READ ALSO: Best Things to Do in Iceland
Disclaimer. Note that the prices indicated here are correct at the time of the last update. The exchange rate is used just for your information, but the currency rate fluctuates quite a lot. You can check current exchange rates on Google.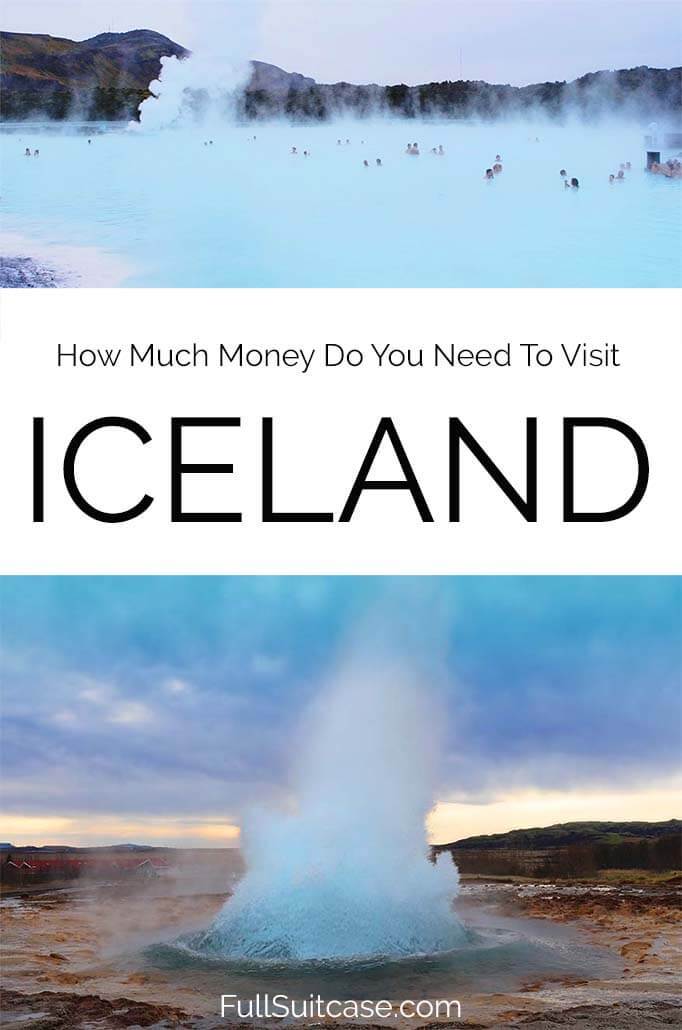 Iceland money FAQ
Before we continue with some real-life examples of how much everything costs in Iceland, here are some practical tips and answers to the most frequently asked questions in regards to money and budgeting for a trip to Iceland.
What currency is used in Iceland?
Icelandic currency is Icelandic króna (ISK). Depending on the current exchange rate, 1000 ISK is about 8-9 USD.
Can you pay in US dollar or in Euro in Iceland?
No, you cannot pay in US dollars or in Euro in Iceland. Icelandic króna (ISK) is the only currency officially accepted in the country. You could, for example, use these currencies to tip the tour guides. We advise using your credit card for all payments in Iceland.
Do you need cash in Iceland?
No, you don't need any cash in Iceland. And yes, you can pay everywhere by debit or credit card. Note that some places only accept credit cards with a 4-digit pin.
Is tipping expected in Iceland?
No, tipping isn't common in Iceland. However, it is appreciated. If the service is extremely good, you may tip 10% at upscale restaurants, but it's really not customary. Tour guides generally expect a small tip.
Can I use American Express or Diner's Club in Iceland?
While some places will accept these cards, they are not as widely used in Iceland as Visa or MasterCard. So to be sure that you can use it everywhere, better take Visa or MasterCard with you.
Is Iceland expensive?
Iceland has a reputation of being a very expensive country. However, in the recent years, Icelandic currency has weakened a lot and the prices now are very comparable to those in Western Europe. You can find more information and price examples below.
Do you need a credit card with a pin in Iceland?
While credit cards with a pin are widely used in Iceland, you will be able to use your 'regular' American credit card at most places as well. If, however, you need to get gas at an unmanned petrol station, you will need a card with a pin. You can avoid this by purchasing a prepaid fuel card from one of the bigger petrol stations upon arrival in Iceland and use it at all the gas stations from the same group throughout the country.
TIP: If you don't have the right credit card, check out this selection of the best American credit cards for travel. I recommend choosing a card with no foreign transaction fees.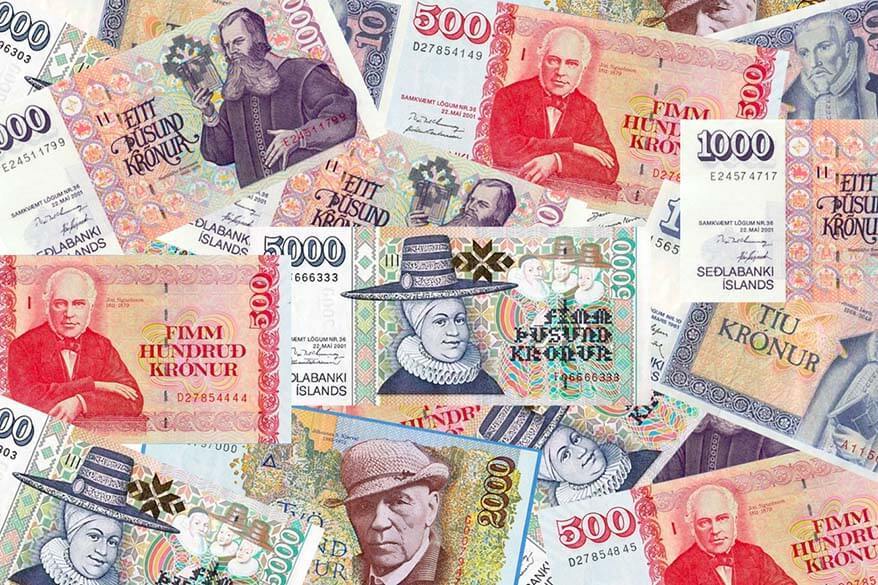 FREE things to do in Iceland
Before we continue with the price examples of what food and other things cost in Iceland, you should know that some things are actually free of charge. The best things in Iceland are free of charge!
For example, visiting natural landmarks is FREE in Iceland, – there are no National Park fees or similar.
There are quite some natural hot tubs in Iceland that are free to use for everyone. Note that most of them require some hiking.
Another thing that is free of charge in Iceland is drinking water. Tap water is really tasty, so don't forget to pack your reusable water bottle to Iceland. You can also ask for tap water at the restaurants and normally they don't charge for it.
There are no toll roads in Iceland, so all the roads are free of charge. The only place where you need to pay (at the time of writing) is Vaðlageiðargöng Tunnel, near Akureyri, and it costs 1,500 ISK for a regular car. However, you can also choose to drive through the mountains (in summer, just 10-15 minutes extra) and skip the tunnel altogether.
Bathroom facilities at most petrol stations and at most landmarks are free of charge. Some places ask a fee and it's becoming more and more common in the busiest tourist areas.
There are also some free attractions. Here you can read more about free things to do in Reykjavik.
LEARN MORE: Top Places to Visit in Iceland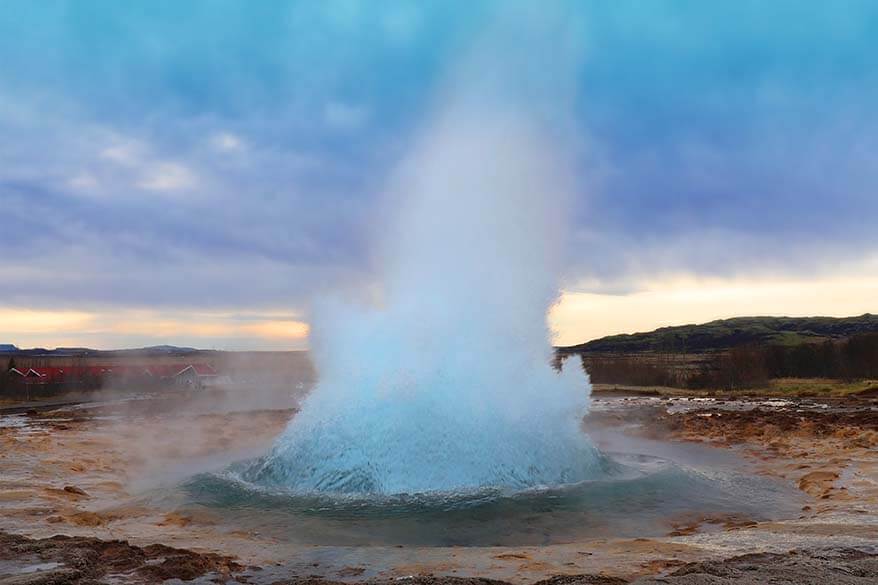 How expensive is it to rent a car in Iceland
Renting a car in Iceland can be quite affordable or it can cost you a fortune. A lot depends on the type of car that you rent, the season when you travel, but also on how long in advance you book it.
I just checked a couple of different dates to use as an example. These are base rates, if booked months in advance, not taking into account any additional insurance.
The cheapest tiny rental car in the low season will cost from about 250 USD/week. Renting the same car in high season will cost from 380 USD/week.
A small 4WD (Dacia Duster or similar) will cost from about 380 USD/week in low season, and 880 USD/week in high season.
Estate cars (large cars, ideal for 4-5 people and luggage) cost about 400 USD/ week in low season, and almost 800 USD/ week in the summer.
TIP: Make sure to read the small letters and compare well. Insurance costs and all kinds of extras might mean that the cheap car rental turns out to be more expensive than you first thought.
How to save money when renting a car in Iceland:
Pick up your car at Reykjavik airport. This will save you some expensive airport transfers to town. Reykjavik is not the place where you need to stay longer than half a day or a day, so if you are already renting a car, rent it for the whole duration of your trip.
You don't really need a 4WD if you are only driving the Ring Road in Iceland in the warm months. It's nice to have a car that is higher, so an SUV might be advisable, but in general, you can visit the main landmarks of Iceland in summer by regular car.
Good to know: If you are planning on visiting Icelandic highlands and driving on the F roads, or if you are driving in Iceland in winter, then you should definitely hire a 4WD or a 4×4.
Just remember, no matter which car you have, driving in Iceland in winter is dangerous and requires caution and skill. The weather changes quickly and so do driving conditions. 4wd might be very useful in case of snowstorms, but it doesn't automatically mean you will be safe. Don't let money be the main deciding factor in which car you rent for your trip and DRIVE SAFELY.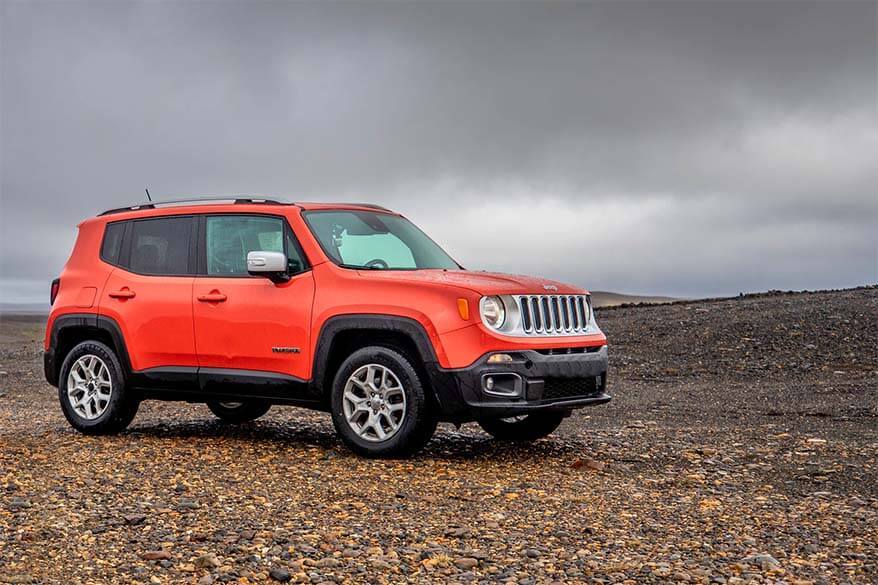 How expensive is petrol in Iceland
When I last visited Iceland, petrol prices were around 230 ISK per liter (+-2 USD/liter or 7.5 USD/ gallon).
With the Icelandic krona being weaker due to WOW Air problems, the exchange rate was quite good at that time, and the fuel price was actually quite comparable to what it costs in Western Europe at the same time.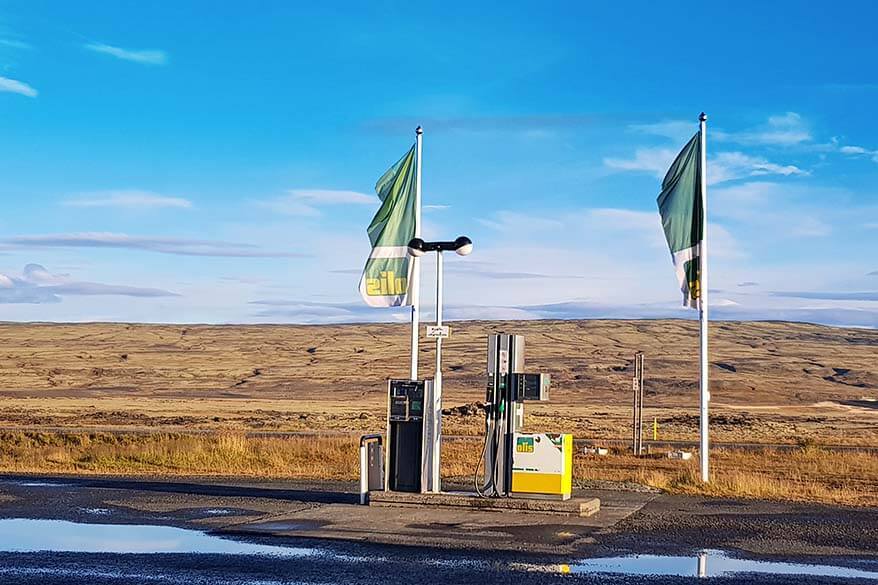 How expensive is car parking in Iceland
Car parking used to be free pretty much everywhere in Iceland, but this has changed.
Most natural landmarks still have free parking, some others charge a small fee. For example, car parking at Seljalandsfoss waterfall costs 700 ISK (6USD) for a regular car.
Parking costs in Reykjavik city depend on where exactly you want to park your car. Parking inside the most expensive zone in the city center will cost you 320 ISK/ hour (2.75 USD), a bit further – about half the price, but outside of the city center, you can still park your car for free.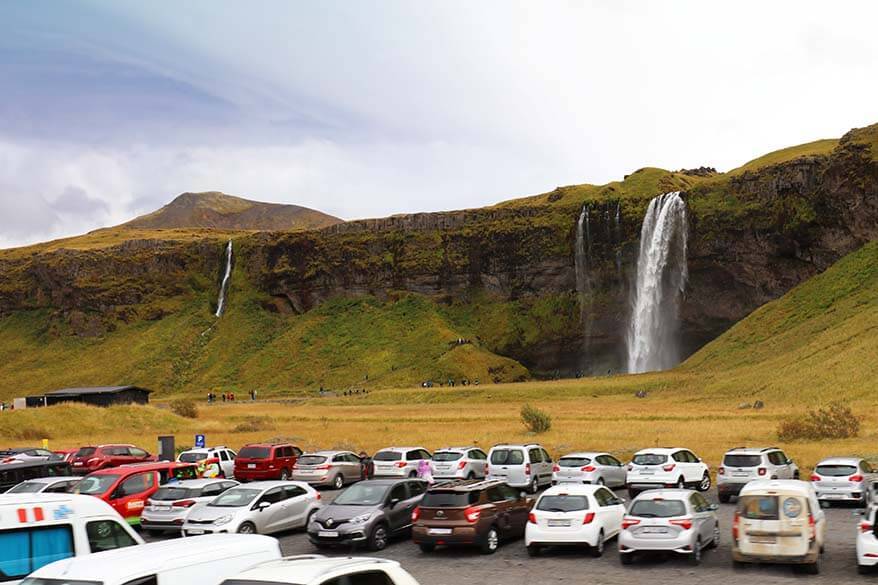 How expensive is public transport in Iceland
Public transport is, in general, not the best option to get around Iceland. There is a good bus network in Reykjavik town, and a regular fare inside the city costs about 460 ISK (4 USD). A one-way ticket on bus 55 that connects Keflavik airport to Reykjavik town costs 1960 ISK (16 USD). It's much easier and faster to book this shuttle bus.
There are public transport connections between major towns in Iceland, but, once again, it's not the best way to see the country since the most beautiful places and natural landmarks cannot be reached by public transport.
You can find all the practical information about public transportation on the website of Straeto, the Icelandic public transport company.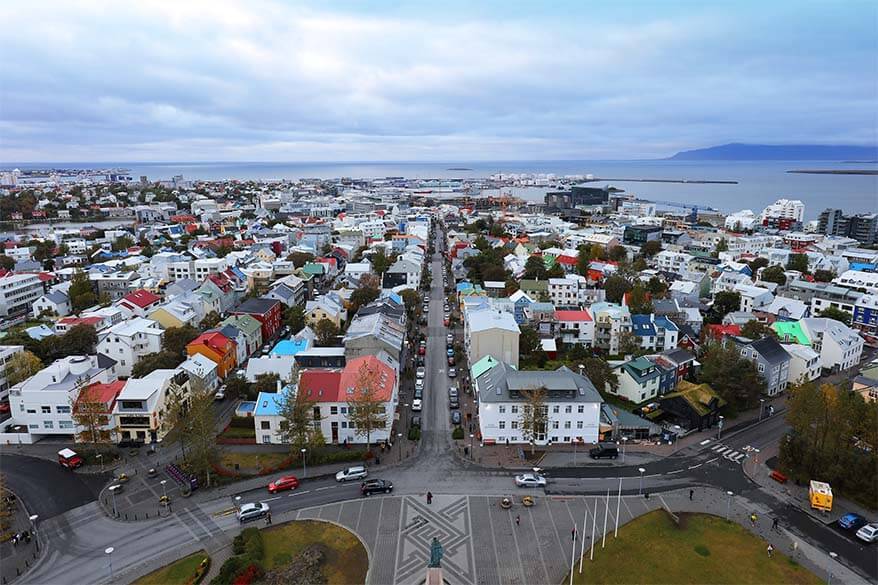 How expensive is a taxi or airport transfer in Iceland
A local told me that taking a taxi isn't all that expensive in Reykjavik. At the same time I read (multiple) people complain that they were charged about 200 USD for a taxi ride from Keflavik airport to Reykjavik…
My honest answer is that I don't really know what a taxi costs in Iceland since they don't publicly advertise their prices per kilometer (or mile) and I wasn't really willing to try it myself.
If you are looking for cheap airport transfers, you should know that most shuttle bus transfers cost around 20-25 USD and private transfers around 150-200 USD (up to 4 people). Here you can find more information about Reykjavik airport transfers.
TIP: It's cheaper to book a taxi ride or a private transfer online in advance than just hop in a taxi, especially if you are traveling long distances. Most companies display the rates for airport transfers or other popular destinations around Reykjavik on their websites, so you know in advance how much it will cost.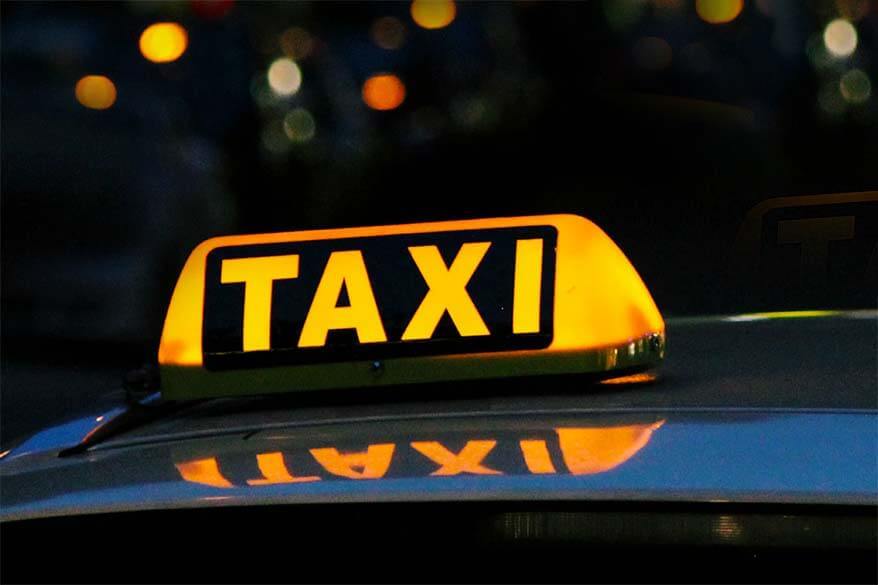 How expensive are hotels in Iceland
The price of accommodation in Iceland highly depends on the place and on the period when you are visiting. Here are just a few examples:
A night in a double room at a really nice Fosshotel near Jokulsarlon glacier lagoon costs about 180 USD in November and about 360 USD in July. Breakfast not included (+32 USD/ person if paid at the hotel, less if booked in advance).
A night in a double room at Fosshotel Reykjavik costs 180 USD in November and 270 USD in July (+ breakfast).
In general, you should count about 100 USD per night for a 2 person room in a mid-range hotel in rural Iceland, and 150-200 USD in the more popular places and in Reykjavik. Of course, there are many more expensive options and also some budget accommodations.
You can find more suggestions and prices for your trip in our Iceland accommodation guide and also in our guide to Reykjavik hotels. Check it out!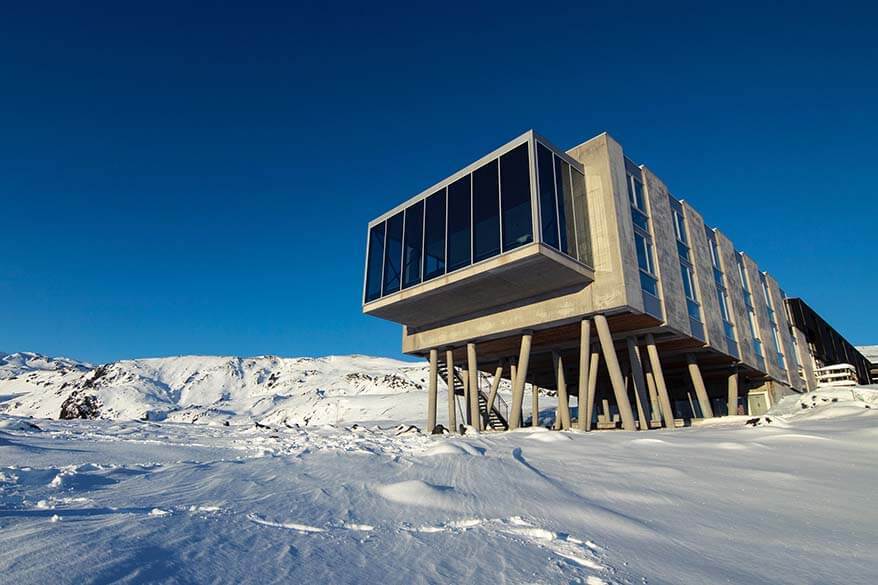 How to save money on accommodation in Iceland:
Book in advance! I cannot stress this strongly enough. The earlier you book, the more choice you have, and the better deals. The moment you know your travel dates, book your hotels.
Check for the best available deals. We book 99% of all our accommodations on Booking.com. It's so easy to find the best available deals for the location you're looking to stay at. They have hotels, B&Bs, and self-catering accommodations all in one place.
Travel in low season. As you could see from the examples above, hotels in Iceland can be twice as expensive in summer.
If you stay in hotels, book a room with breakfast included in the rate. It's much cheaper than having to pay for breakfast afterwards.
Book self-catering accommodation and save not just on accommodation, but also on food. Cooking, instead of dining out, will save you a lot of money in Iceland (you can find what food costs further down in this post). You can book an Airbnb, but in rural Iceland, you can find more self-catering accommodation options on Booking.com. Instead of hotels, try guesthouses, apartments, or cottages and cabins. Another option is just to go on the Booking.com website, bring in your travel dates and Iceland as location, then in the 'filter by' section under 'room facilities' choose 'kitchen/kitchenette'. Then click on the map and you'll see all the available self-catering accommodation options.
If renting apartments or houses from private owners, check for any hidden fees. Often, you have to pay a cleaning fee, bed linen fee, sometimes even wi-fi, etc. So unless you're staying in such a place for a longer period of time, it might not be much cheaper than staying in hotels.
TIP: Using the map below, you can quickly get a good idea of how much your accommodation in Iceland would cost and compare all the best options. Simply insert your travel dates, location, and travel dates, and you'll get an overview of what's available. Check it out!
How expensive is camping in Iceland
The costs of camping in Iceland depend a lot on when you travel and how you decide to camp – using a tent, a small campervan, or a big motorhome.
Prices for a campervan vary a lot depending on the season, soaring from June through August. You can expect to rent a very small campervan from about 70-100 EUR per day; you'll pay twice or even three times that price for a big motorhome or a 4×4 mountain camper.
Campsites in Iceland cost around 10-20 EUR per person per day, but you can also get a 28-day card for 2 adults and 4 kids for 159 EUR…
LEARN MORE: Camping in Iceland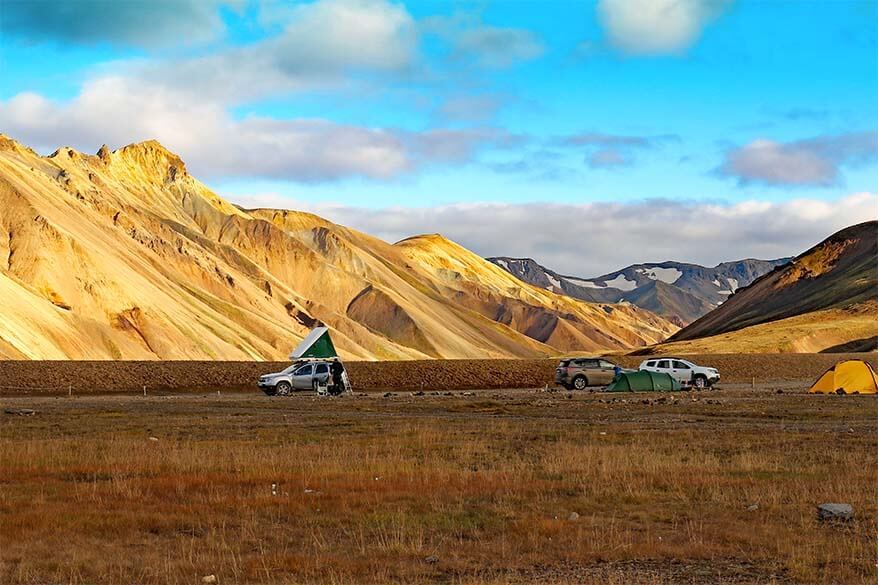 How expensive are tickets for museums, pools, and other attractions in Iceland
As already mentioned, the most beautiful natural landmarks of Iceland are completely FREE to visit for all (please also see the section about free things in Iceland above). Also, children under 7 are often free of charge, older kids usually pay a seriously discounted rate, and some places also offer family tickets.
Here are some examples of entrance ticket prices of some popular attractions in Iceland:
Hallgrímskirkja church tower (great views over Reykjavik): 1000 ISK (9 USD), kids 100 ISK (1 USD).
Perlan in Reykjavik: 2900 ISK (+-30 USD), kids between 6 and 15 – half price, free under 6.
Skogar museum (turf houses along Iceland's South Coast): 2000 ISK (18 USD) for adults, kids under 12 free of charge, older kids half the price.
Husavik whale museum: 1900 ISK (17 USD), kids 500 ISK (4,5 USD).
The Herring Era Museum in Siglufjörður: 1800 ISK (16 USD).
Blue Lagoon. There are different packages. Standard ticket at the cheapest time of the day starts at around 6990 ISK (60 USD), regular tickets 9990 ISK (86 USD), premium tickets 12990 ISK (112 ISK).
Myvatn Nature Baths. Again, lots of different prices, starting from 4500 ISK (40 USD) in the low season. Discounts for kids and seniors.
Secret Lagoon. Entrance ticket not including transportation – 2800 ISK (25 USD), kids under 14 free of charge.
Local community pools usually cost around 5-10 USD, often very cheap or even completely free of charge for the children.
How to save money on activities in Iceland:
Visit free attractions.
Spend more time in nature. Seeing the most beautiful places in Iceland doesn't cost anything.
Visit community pools and skip expensive touristy baths. Not only are they cheaper and less busy, but they also have hot tubs, special kids pools and often even slides for the children.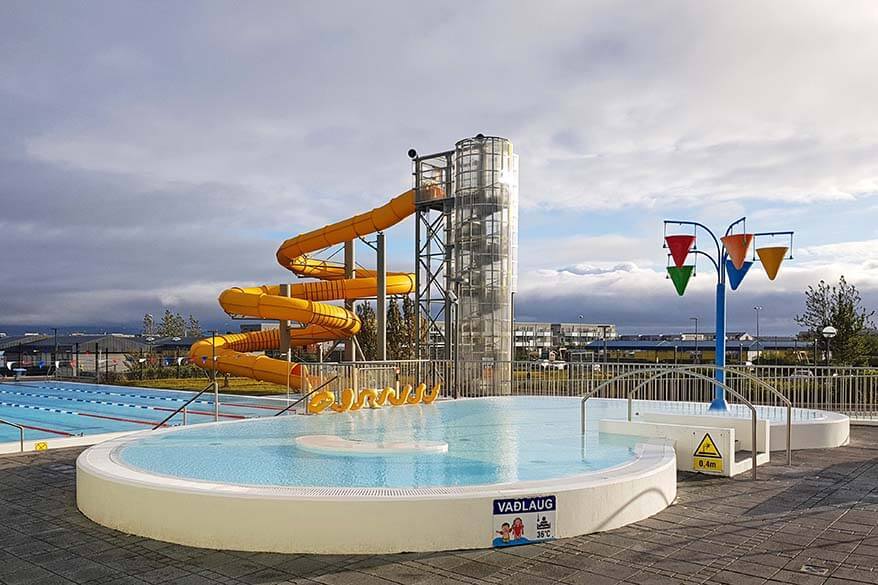 How expensive are organized tours in Iceland
It's difficult to put a price on tours in Iceland, there are so many different choices. In general, organized day tours cost around 80 – 150 USD per person, depending on the tour and activities.
Some things you can do on your own or with a tour – seeing the Nothern Lights in Iceland is a good example of that. However, some other tours require a guide and cannot be done on your own. Some examples are glacier hiking, ice caving, whale watching, lava caves, etc.
Here you can find some of my hand-picked Iceland tours for all seasons and the best winter tours in Iceland. Here you can also find some really nice ideas for half-day tours from Reykjavik.
TIP: Also tours are best booked in advance. That way you can save money by comparing the best deals (and read customer reviews!) rather than blindly booking a tour suggested by your hotel.
For our own trips, we book pretty much all our day tours and organized activities via GetYourGuide. It's our favorite one-stop shop for all organized tours because they have the best customer service and cancelation policy we have ever seen. Booking directly with a local company usually means that you can't cancel for free, let alone get a refund in case something goes wrong (as recent events and one very user-unfriendly local Icelandic company recently proved…). For that, it's always helpful to have a strong intermediary and GetYourGuide is the best one we know.
READ ALSO: Iceland Itinerary for a Self-Drive Trip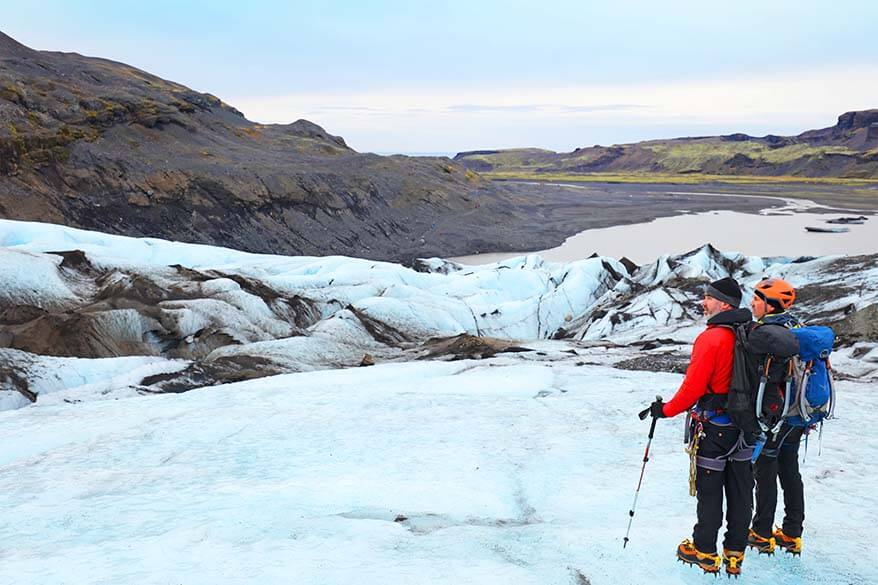 How expensive is dining out in Iceland: food, drinks, alcohol
The sky is really the limit when it comes to restaurant prices in Iceland. Let's just say that you can praise yourself lucky if you manage to find a hamburger or a pizza under 25 USD. Most meals at dinner will be at least 40-50 USD. It's not uncommon to find a 3-course menu that costs 150-200 USD in a restaurant in Reykjavik.
Hotels often have a set menu price, which will often start from 5000 ISK (45 USD).
That being said, we noticed that there is a very big difference in prices at the restaurants in Reykjavik, around the Golden Circle, and along the South Coast and those in the less popular areas like northern Iceland. While we could have a decent dinner for less than 100 USD for our family of 5 in the north of Iceland, it would often cost at least 50% more in the south…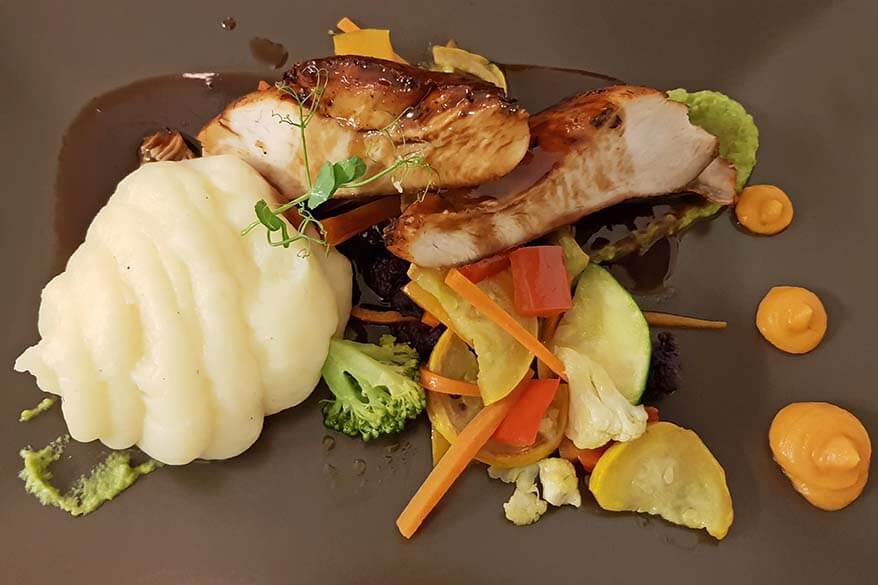 Here are some food prices you can expect in Iceland's restaurants. Remember, that restaurant prices can vary a lot, depending on the place. The prices indicated below come from non-fancy restaurants in Iceland.
Hamburger: 2500-3000 ISK (20-26 USD)
Small courses and appetizers: 1500 – 3000 ISK (13-26 USD)
Pasta or pizza: 2300-4000 ISK (20-35 USD)
Fish or meat dish: 4000-7000 ISK (35-60 USD)
Dessert: 1200-2300 ISK (10-20 USD)
Children's meal (if you can find it): 1600-2500 ISK (14-22 USD)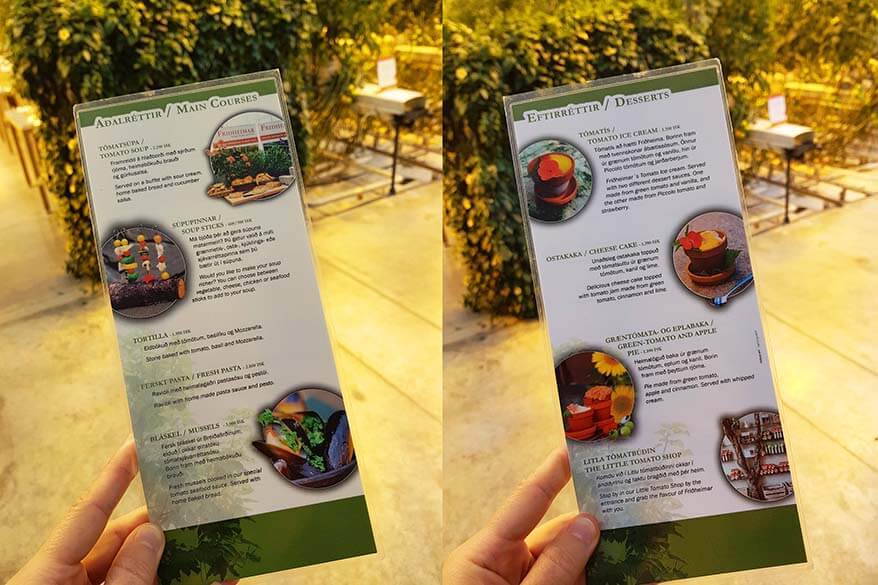 Here are some average prices you can expect to pay for the drinks and alcoholic beverages at the restaurants in Iceland:
Tap water is delicious and is FREE.
Tea or coffee: 400-600 ISK (4-5 USD)
Cappuccino, latte, and similar: 500-800 ISK (5-7 USD)
Soft drinks and juice: 400-600 ISK (3.5-5 USD)
Beer: 1050 – 1700 ISK (9-15 USD)
Glass of wine: 1500-1700 ISK (13-15 USD)
Bottle of wine: from 4500 ISK (40 USD)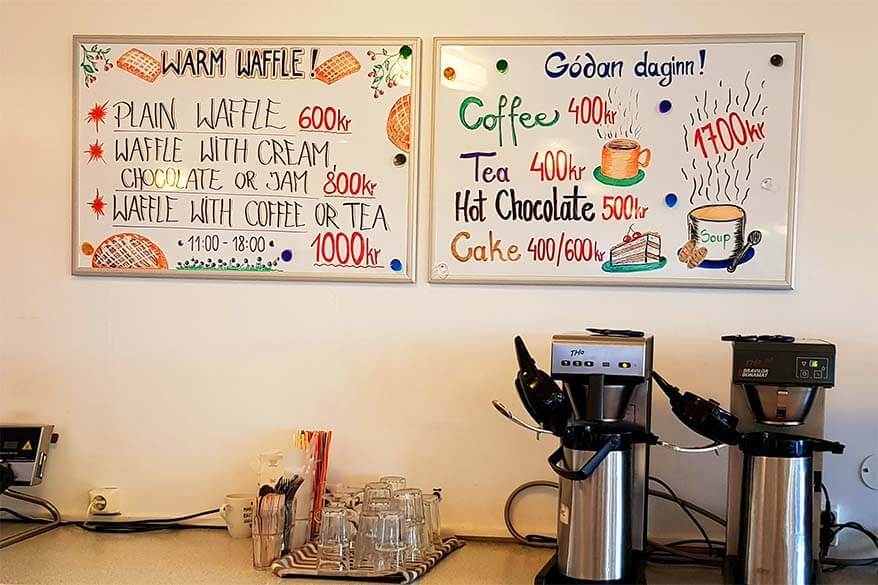 How expensive is food in the supermarkets and petrol stations in Iceland
Buying food in supermarkets in Iceland can save you a lot of money. Here are just some examples of what food costs in the shops and petrol stations. It's mostly fruit and snacks, but it gives you an idea of what to expect.
Food prices in Iceland:
A hot dog costs 300-600 ISK (3-5 USD)
Sandwiches cost about 990 ISK (8.5 USD)
Bananas (1kg/ 2,2 lbs) cost 220 ISK (2 USD)
Apples: 500 ISK (4.5 USD) for 6 apples
Small Skyr (Icelandic yogurt): 180-220 ISK (1.5-2 USD)
Small pack of cheese: 700-800 ISK (6-7 USD)
Small bag of cinnamon cookies: 480 ISK (4 USD)
Sliced dark bread: 700 ISK (6 USD)
Smoked lamb: 3400 ISK (30 USD) per kg (2.2 lbs)
Small pack of sliced turkey: 400 ISK (3.5 USD)
Small pack of sliced ham: 690 ISK (6 USD)
Orange juice: 360 ISK (3 USD)/ litre
Small bottle of water or soda: 260-300 ISK (2.5 USD)
Small ready-to-eat snacks and salads: 1000 – 2000 ISK (8-17 USD)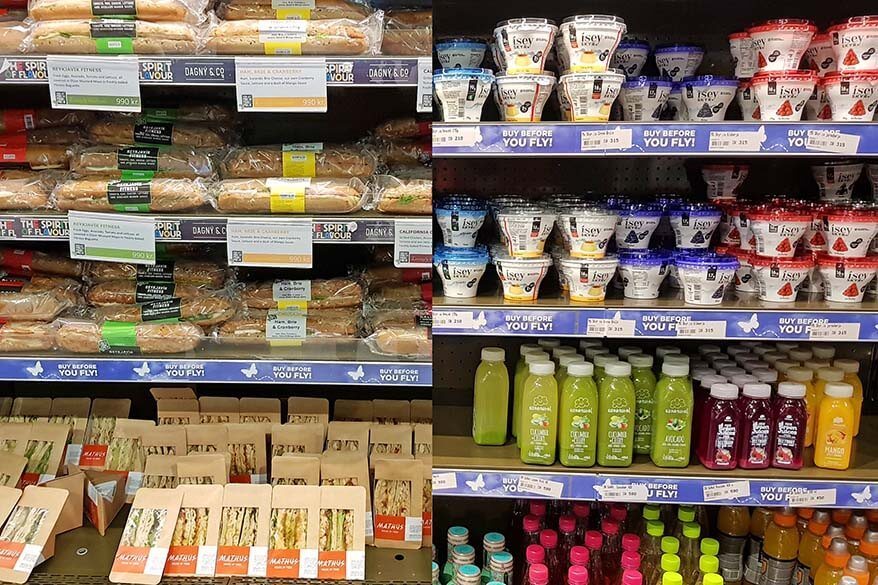 How to save money on food in Iceland:
Book accommodations with breakfast included.
Buy food at the supermarkets and have picnics during the day. Not only does it save money, but also lots of time.
You can find some small meals at the petrol stations along the Ring Road – usually much cheaper than in the restaurants.
Pack a thermos and fill it with coffee or tea at your accommodation in the morning.
Pack a reusable water bottle and refill it with tap water whenever you get the chance.
Cook at your accommodation, order takeaway meals (in big towns only), or look for cheaper restaurants.
Don't drink alcohol. It will save you a fortune. Come on, you can do a week without it! You'll be too tired after the whole day exploring outdoors anyway.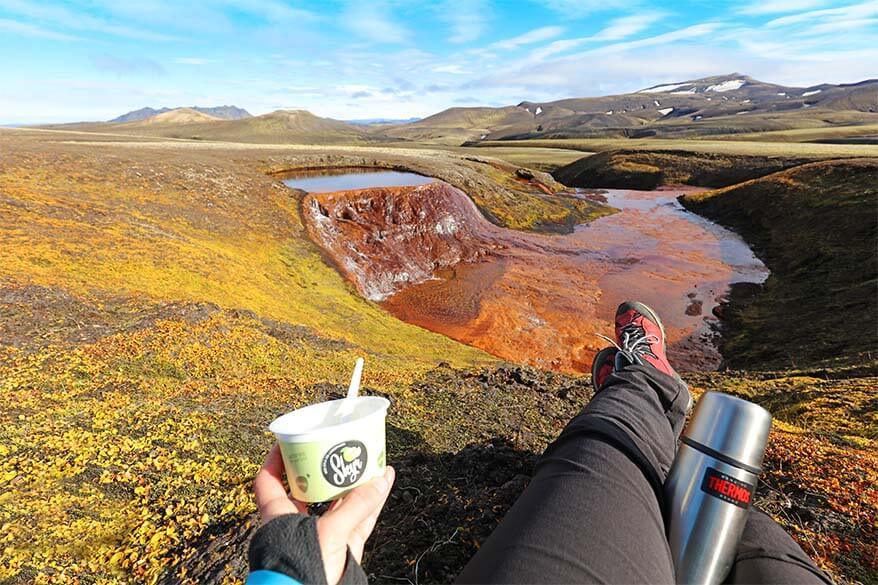 How much money would a trip to Iceland cost
How much would a trip to Iceland cost? As you can see from the examples above, this is a really tough question to answer. So much depends on when you travel, what kind of a car you rent, which accommodations you choose, and how often will you be dining in the restaurants. Also, traveling with 4 people will cost much less per person compared to traveling alone.
In general, I would count at least 1500 USD per week per person in Iceland, not including the flights. This is approximately what my winter trip to Iceland cost, staying in mid-range accommodations, dining out every evening, and doing just two paid excursions: Iceland glacier hiking and Blue Lagoon.
If you travel in summer, stay in somewhat cheaper hotels and dine out less, you'll probably spend about the same; in winter, you might be able to do it for less.
The best way to budget for your trip is by checking what accommodations and rental car cost. Then add +-500 USD per week for the food and other expenses. It won't be exact, but it will give you a pretty good estimate of how much your trip to Iceland will cost.
TIP: One of the easiest ways to take a trip to Iceland without worrying about going over the budget, is to join an organized multi-day tour. That way you know exactly what the trip will cost; you just need to budget for the food. I wouldn't necessarily do this in summer, as driving is easy and a self-drive trip is advisable. But if you are traveling to Iceland in winter, you can save yourself so many headaches by going on a multi-day tour. On this local site, you can find the entire selection of pretty much all available Iceland tours for any duration.
Make sure to read what's included before comparing tours, as some included excursions like glacier hiking, ice caving, or similar can make a big difference in price.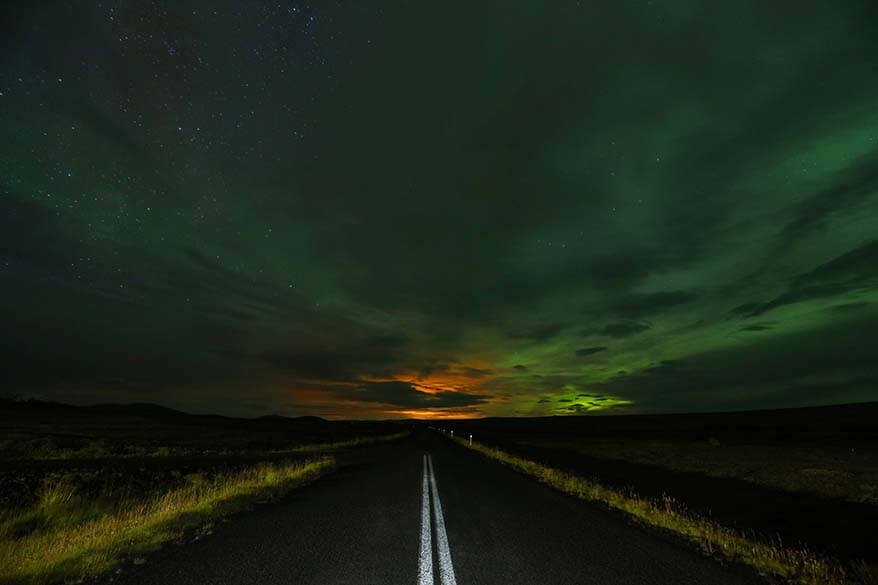 Shopping in Iceland
And finally, one last note and an often asked question by people planning an Icelandic trip – shopping in Iceland. Iceland is expensive and is really not the most suitable place to do shopping, especially if you are traveling on a budget.
Many tourists consider buying traditional wool Icelandic sweaters. Quality Icelandic sweaters can easily cost 200-250 USD and more in Iceland.
Note that souvenir shops are full of sweaters that are made in China and the quality doesn't resemble much. If you want to get an authentic Icelandic sweater, check the store of Handknitting Association of Iceland in Reykjavik downtown. Another option is to look for sweaters from Farmers Market (it's an Icelandic brand that has two stores in Reykjavik).
Amazon also sells some really nice Icelandic sweaters from the Icewear brand. Often, they are cheaper than in Iceland and sometimes, you can also find hand-knitted sweaters online.
If you decide to buy an Icelandic sweater, do it at the beginning of the trip (or before even going there) – you'll definitely need it in Iceland. For more suggestions on what to wear in Iceland, please check our Iceland packing tips for summer (June-September) and our Iceland winter packing list (end of September-May).
TIP: If you buy any souvenirs or clothing in Iceland, don't forget to ask for a Tax-Free receipt. You can claim the VAT back when leaving the country at the airport. Just keep in mind that it can take several months to get that money back. My latest tax-free claim took almost 5 months; I had long given up on it…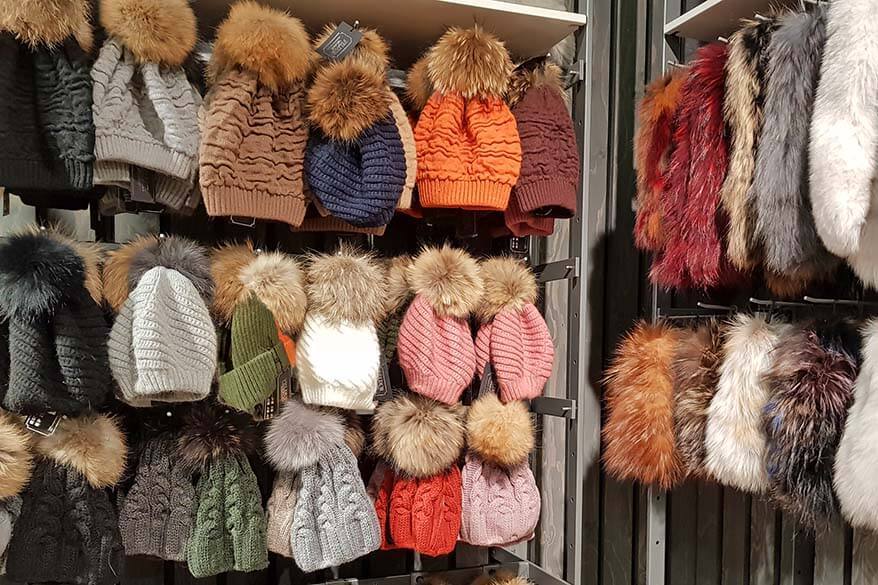 So, here you go. I hope that seeing these examples of prices in Iceland helps you budget for your trip to Iceland and know what to expect. Do you have any questions? Check our Iceland travel guide for more information! If you still don't find an answer to your question, feel free to leave a reply below.
READ ALSO: Top Travel Tips for Iceland
Planning a trip to Iceland, but are not sure where to start? Check out these itineraries:
Some of our favorite lesser-known places in Iceland:
Also the popular areas are full of hidden gems that most people never see. Here are some of our favorites with the detailed guides of what to see:
If you found this post useful, don't forget to bookmark it and share it with your friends. Are you on Pinterest? Pin this image!