Thinking of visiting Iceland in September and wondering what to expect? This guide should answer all your questions. Find out!
Many of our readers ask what is the best time to go to Iceland. As already mentioned in one of the older articles, Iceland winter vs. summer, there is no straightforward answer. Traveling in Iceland is very different depending on what time of the year you visit and every season has its charms. However, on one of my recent trips, I visited Iceland in September and have to admit that it's a wonderful month to travel in Iceland.
Is September the best month to visit Iceland? Maybe. Can you see and do everything? No. However, September is as close to being the best month to travel to Iceland as it gets. Find out why!
There are various reasons why I think that September is probably the best month to travel in Iceland, especially if it is your first visit to Iceland. This month lets you benefit from some of the best advantages of both – summer, as well as winter travel.
So, without further ado, below are the main reasons to visit Iceland in September. Read on!
Top 5 Experiences in Iceland in September: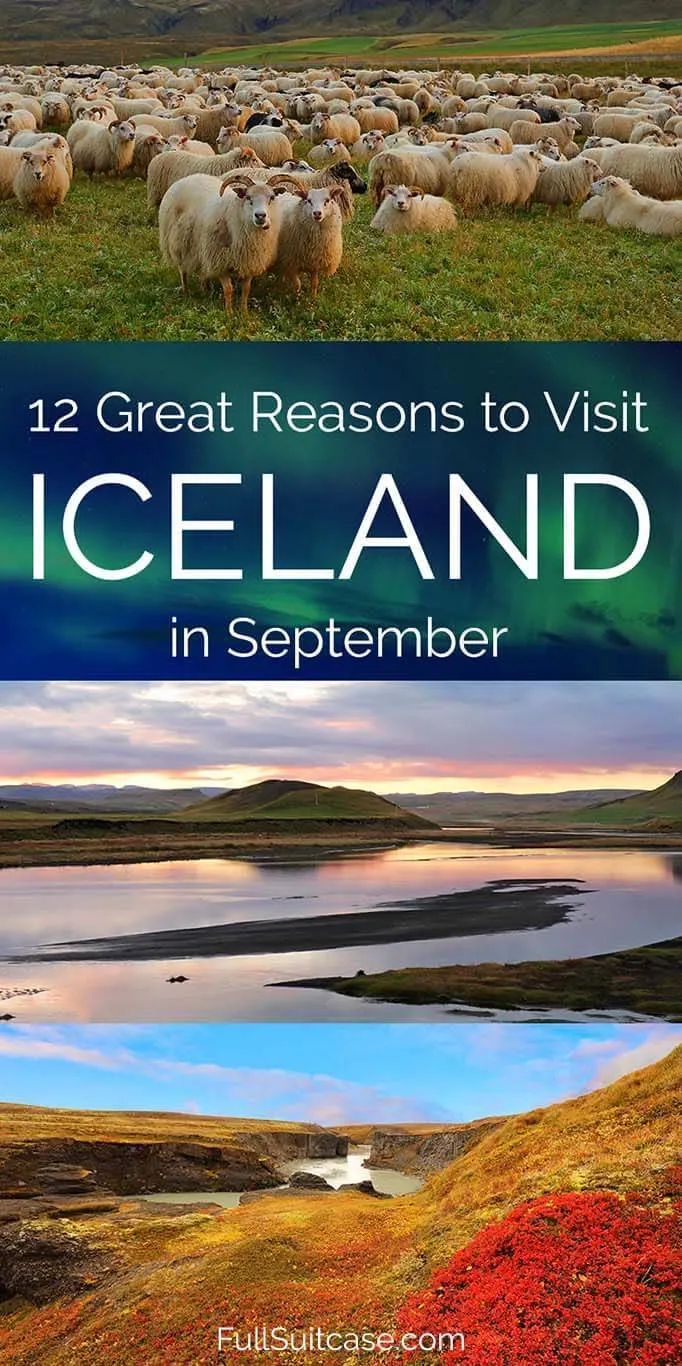 Here's why visit Iceland in September:
1. The weather is a bit like in summer
September is a transitional month between summer and winter weather in Iceland. If you are lucky, you'll have beautiful sunny days with temperatures of 10-14 C (50-57 F) – that's also pretty much what summer weather usually looks like in Iceland. But even if you are less lucky with the weather, September temperatures will still normally be above freezing point. Average temperatures in Iceland in September range between 6 and 11 degrees Celsius (43-52 F).
Of course, you will get rain and wind in September as well, but you can hardly expect anything else, no matter when you visit Iceland. September weather in Iceland is just as unpredictable as during any other time of the year.
Although it might happen, especially in the highlands, the chances of having snow in September in most parts of Iceland are pretty slim.
Good to know: Most campings are still open in the beginning of September and so this is a good month for those who are traveling on the budget and want to go camping in Iceland.
TIP: Dress warm, no matter what time of the year you're visiting Iceland. Check my Iceland summer packing list for tips on what to wear in Iceland in September. Don't forget a warm waterproof jacket!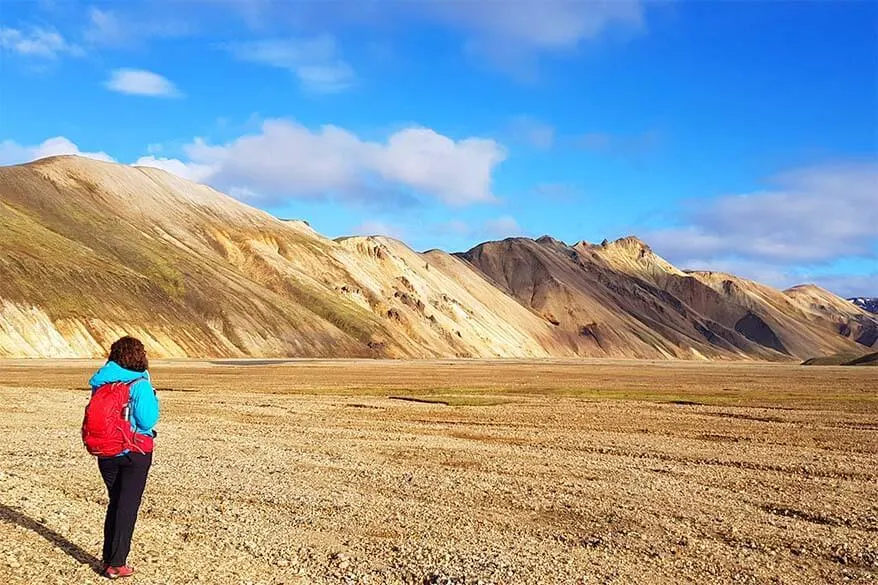 2. Driving conditions are good
No snow and no ice usually means that you can easily explore Iceland by car without having to worry about the road conditions. The possibility of road closures in September shouldn't be of much concern, so you can drive the entire Ring Road of Iceland during this time of the year.
Driving in Iceland in September is just the same as driving in summer and that surely makes your trip planning easier. Of course, as always, you have to be prepared for high winds, soft edges, and flying stones that can shatter your windscreen. I always recommend getting full insurance when you rent a car in Iceland.
TIP: We recommend renting your car via the RentalCars website. You can compare different companies and their offers, find the best prices, and also have a much better cancelation policy than with local companies. You are also much better protected in case a local company goes bankrupt as it recently happened with our favorite local provider in Iceland. Recently, we had to cancel two trips and two rental car bookings and RentalCars fully refunded them both. We also always take their 'full insurance' option.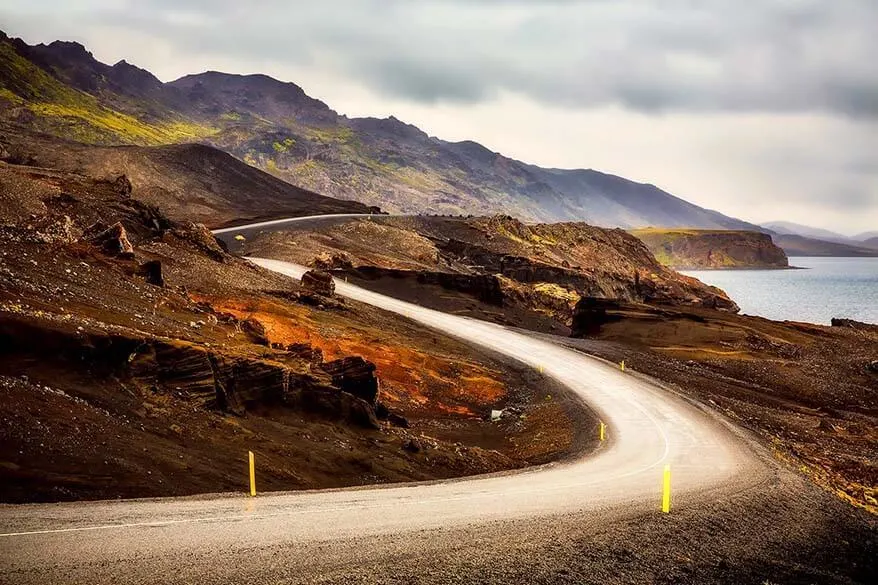 3. Long daylight hours, but also dark nights
September has plenty of daylight hours allowing you to fill your days and see more beautiful places in Iceland in less time. In mid September you have about 13 hours of daylight, compared to e.g. just 6 hours in mid November…
The good thing is that it does get dark at night, so you can easily get a good night's rest. This is much more difficult if traveling in the beginning of the summer when the sun seems to never set.
Also, you can see many amazing sunrises and sunsets without much extra effort of having to get up too early or stay up late.
Another big advantage of the dark September nights is that you can see the Northern Lights. Which brings us to the next point…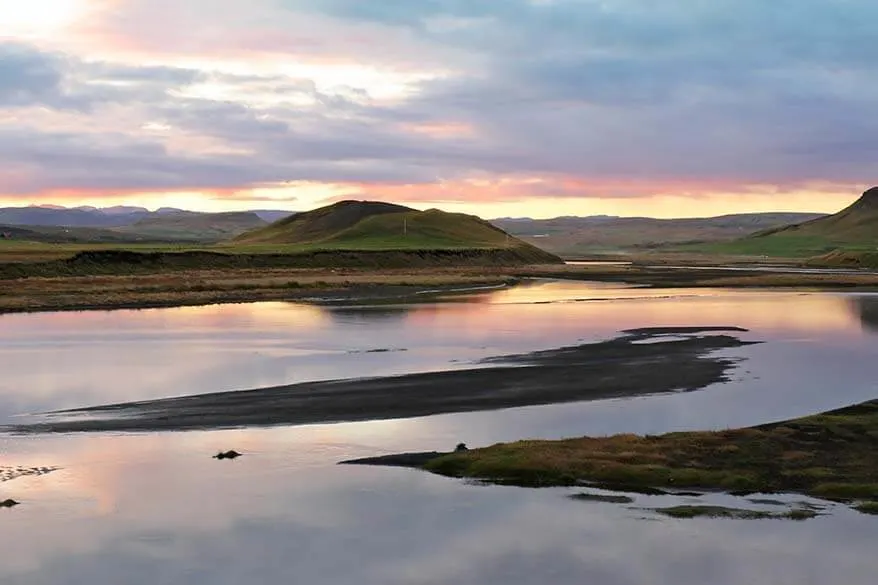 4. Northern Lights
There are three conditions you need in order to see the Northern Lights: darkness, clear sky, and at least some aurora activity. With relatively good weather (read, more chance for clear skies) and about 10 hours of darkness, September is a very good month to see auroras in Iceland.
An additional benefit of hunting for auroras in September in Iceland is that it's much warmer than in the winter months. You can easily stay outside for a couple of hours without the risk of freezing your toes off. Still, be smart and dress warm!
TIP: In this article, you can find more tips on how to see and photograph the Northern Lights (tips for beginners). Check it out if visiting Iceland in aurora season!
LEARN MORE: Complete Guide & Tips for Seeing the Northern Lights in Iceland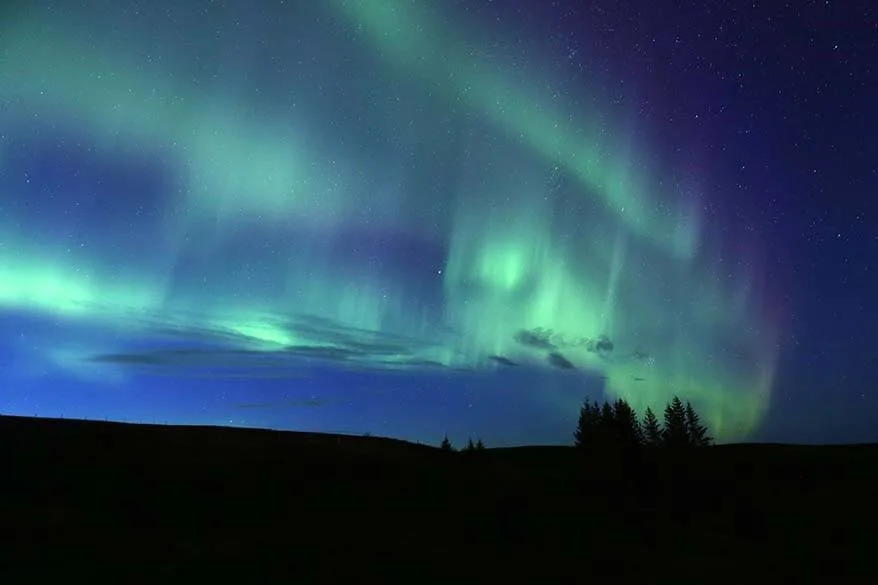 5. Beautiful autumn colors
A while ago someone asked me about the best places to see fall colors in Iceland. I was thinking, what autumn colors, there aren't even any trees in Iceland… Well, I was wrong.
September is a beautiful month to watch autumn colors in Iceland. There are indeed just very few trees, but they look beautiful. Furthermore, there are so many small plants and bushes that change colors in autumn. This is especially visible in the Icelandic highlands.
So if you love autumn colors, now you know – the best place to see autumn colors in Iceland is in the highlands. Consider a day trip to Thorsmork or Landmannalaugar.
If you have more time, I really recommend a multi-day Iceland highlands tour with a private driver. It's A M A Z I N G!
TIP: If you have no time for the highlands, check out Thingvellir National Park on the Golden Circle. I hear that fall colors are just beautiful there in September as well.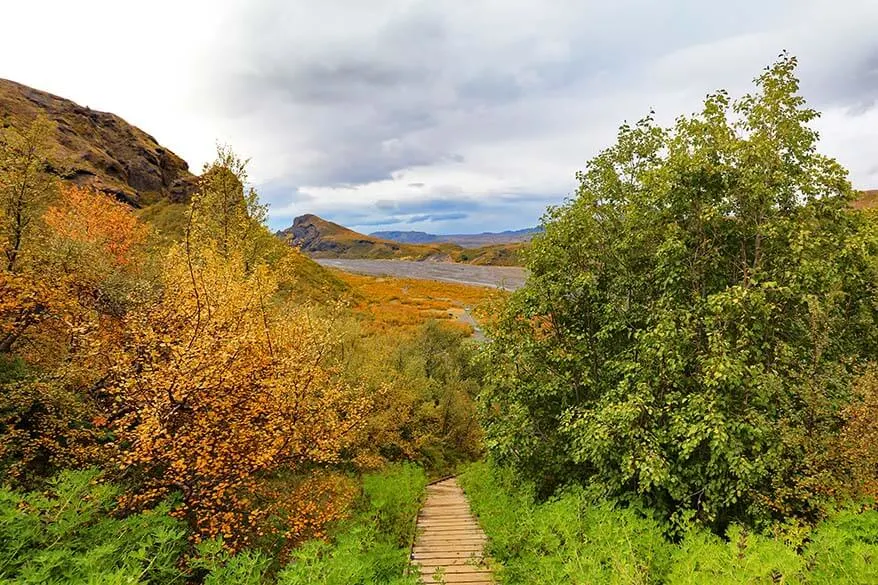 6. Iceland's highlands are accessible
September, especially the first half, is also the perfect time to explore the highlands of Iceland. Most roads in the highlands are only accessible in summer months, from about mid June to the end of September.
F roads (unpaved roads in the highlands) are usually still quite wet and muddy in the beginning of the summer, also the rivers still have much more water making it more challenging to negotiate the river crossings. However, by September the highland roads are usually as dry as they get, making it a very good time to visit.
This still doesn't mean that you should attempt driving in the highlands in a regular car or even in a small 4WD. You really need a decent-size 4×4 for the Icelandic highlands.
Alternatively, you can easily visit the most popular places in the highlands -Landmannalaugar and Thorsmork – with an organized tour. So no need to rent a more expensive car for the whole trip if you're just going to the highlands for a day.
Good to know: There are some places in the highlands that you can easily reach on your own (with a car that's allowed to drive on the F-roads). One such place that is really easy to visit is Haifoss waterfall, just a short drive from the Golden Circle.
LEARN MORE: How to Visit Haifoss Waterfall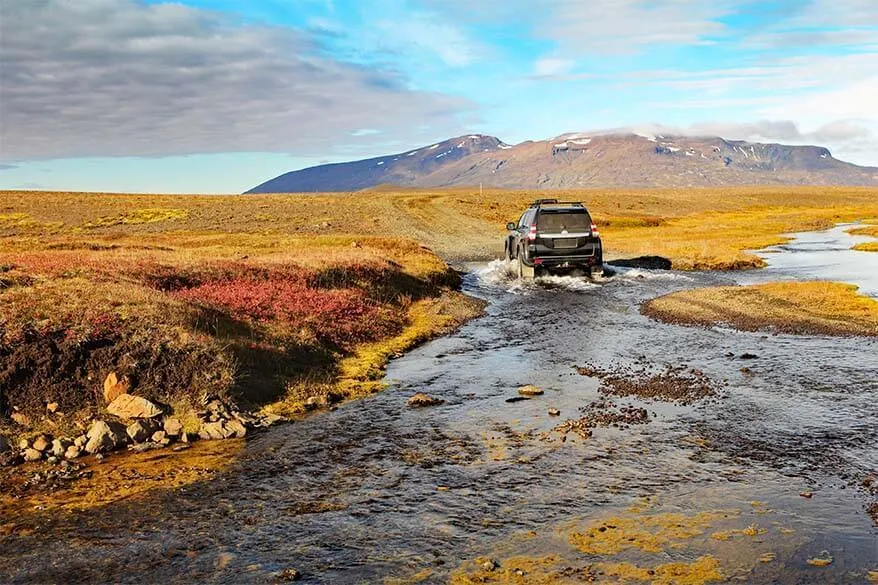 7. September is perfect for hiking
Iceland has a lot of hiking possibilities, but not all seasons are equally suitable for hiking. It's not abnormal to find snow on the hiking trails till the end of June…
However, at the end of the summer, in September, hiking trails are normally free of snow and quite dry, allowing you to explore Iceland's beautiful scenery on foot.
If you don't know where to start, I recommend Skaftafell National Park for hiking. It's not far from the famous Jokulsarlon Glacier Lagoon and is very easy to get to. There are several hiking trails, most of them not that hard, and the scenery is really nice. Here you can find more information about hiking in Skaftafell. If you have 3 hours to spare, I recommend Svatifoss and Sjónarnípa hike.
Another nice thing to do in September is go on a glacier hike in Iceland. It's one of the bucket list activities and well worth a few hours of your time. See our full guide below for more information.
LEARN MORE: Iceland Glacier Hike (Complete guide, best tours, and essential tips)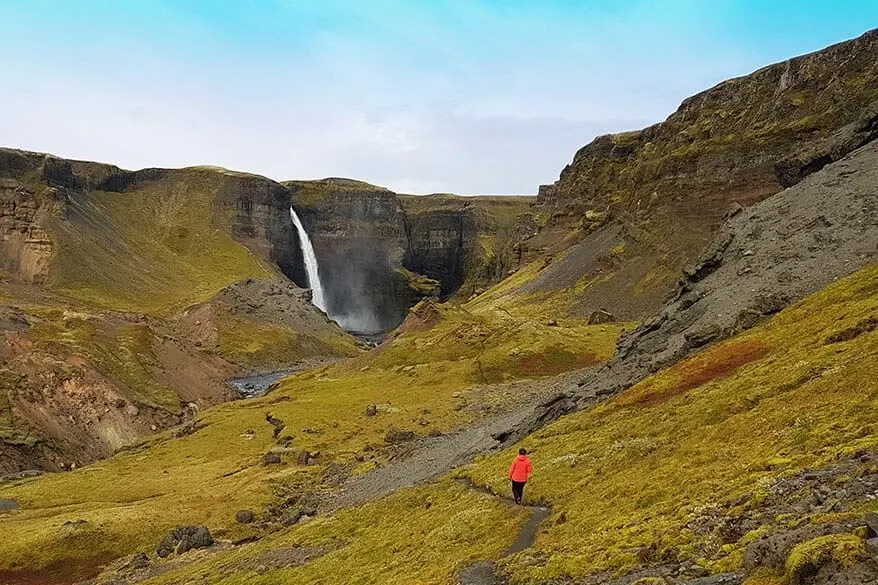 8. Rettir – sheep return from the highlands
September brings a yearly tradition of Rettir in Iceland. Rettir is an annual event, the return of the sheep from the highlands.
As it gets colder, farmers bring their sheep back from the mountains to the farms, where sheep will stay till next spring again. It's fun to watch this buzzing event: you see farmers on horses, kids howling down the mountains, barking dogs, and even drones – all means are good to find and gather the sheep and lead them home. This is something that you'll see all over Iceland in the first half of September.
I was wondering how the farmers know which sheep are theirs and how do they find them all in the highlands… Apparently, it's not uncommon for a farmer to find sheep that belong to somebody who lives a few hours drive away. All the sheep are marked and so, in the end, they always get back to their lawful owner, even if it means they have to come and get them on the other side of the island…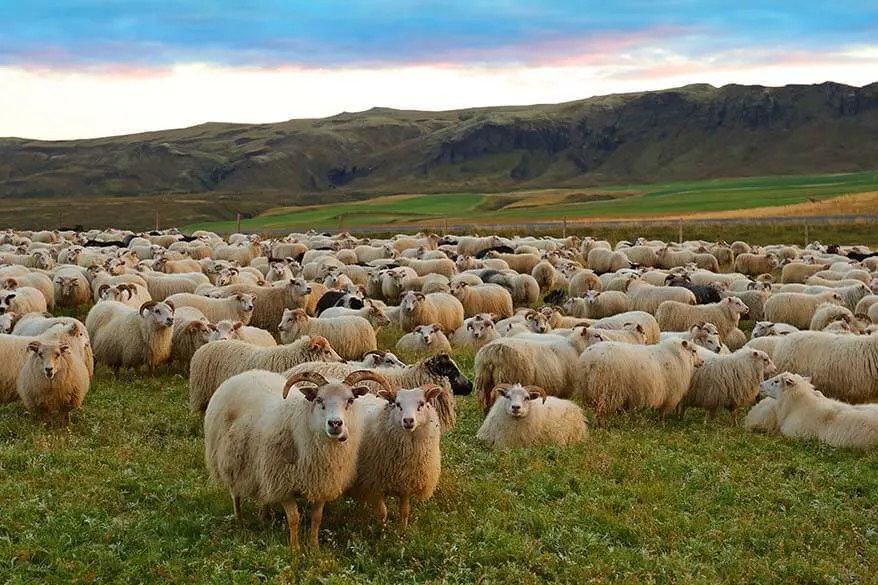 9. Fewer tourists
Iceland is becoming an increasingly popular travel destination. However, visiting Iceland in September, you can expect much fewer crowds than in July or August.
Even Reykjavik and the surrounding areas are not too crowded in September.
Not only will you meet fewer people at the most popular landmarks of the South Coast and even less in the Myvatn area in North Iceland, but you will also feel it in your wallet. Read on!
READ ALSO: Best Things to Do in Reykjavik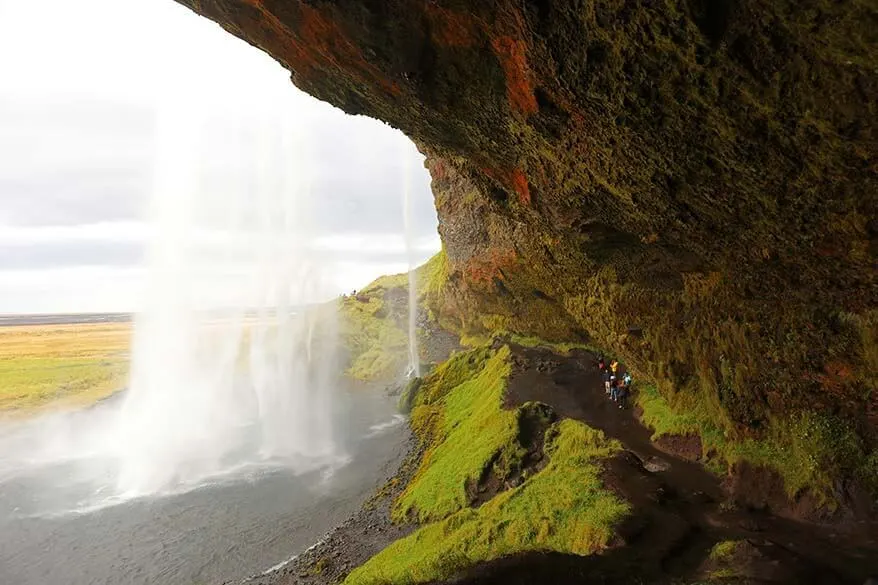 10. Cheaper flights
As school holidays are over or coming to an end, travel demand is much lower in September. This means that you can find much better flight deals to Iceland if you are visiting in September, compared to the summer.
But the cheap flights are not the only advantage of traveling to Iceland in the shoulder season like September. Read further…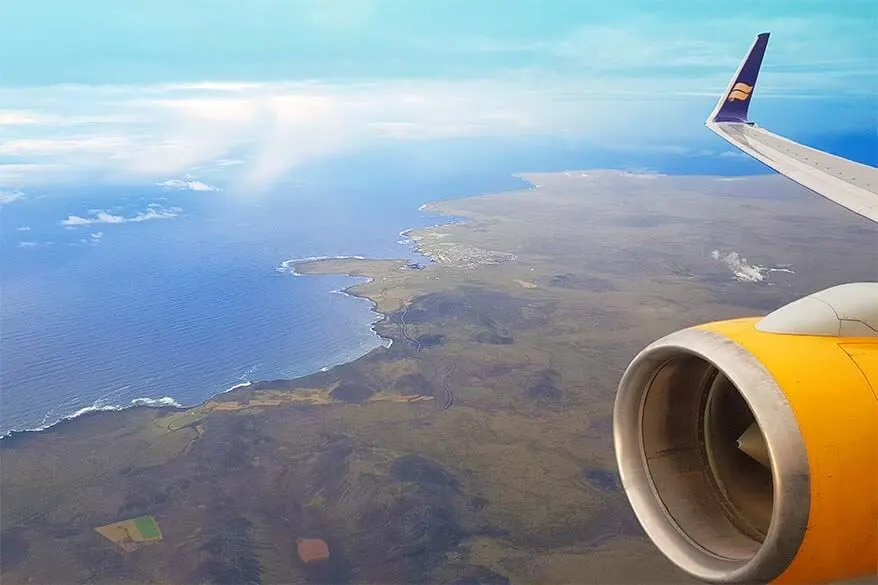 11. Bigger choice of better-value accommodations
While Reykjavik has seen incredible growth in terms of tourist facilities over the last few years, the rest of Iceland is just catching up. It means that accommodations are scarce and have to be booked well in advance.
Once again, as there is less demand in September, you have a bit more choice when it comes to finding suitable accommodations in Iceland. More choice usually means better deals as well. Still, don't wait till the last minute – the sooner you book, the more choice you have, and at better prices.
TIP: Here you can find my selection of the best places to stay in Iceland. And here – our complete guide to Reykjavik hotels and accommodation.
Alternatively, take a look at the map below, where you can compare hotels and short-term rentals in Iceland. Simply insert your travel dates and group size and you can see what's available for your stay. You can zoom in and zoom out for various locations along Iceland's Ring Road. Check it out!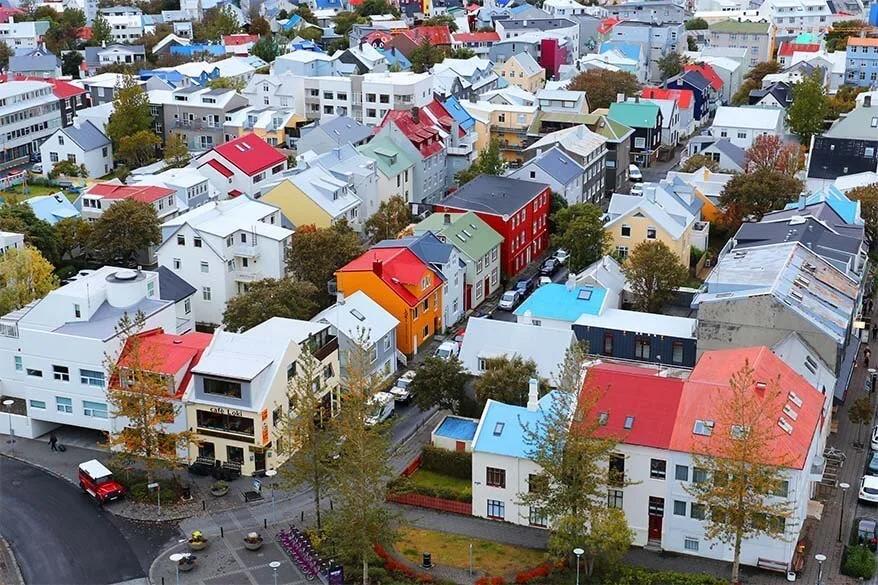 12. Wild berries
This is just a bonus point, probably not the deciding factor to plan a September trip to Iceland. But if you are visiting Iceland in September anyway, I guess it's good to know that September is the best season to find all kinds of wild berries, including blueberries, bilberries, and crowberries.
Lots and lots of free and healthy food just waiting to be picked up and eaten on the go… Such a great way to enjoy the nature of Iceland even more, don't you think?!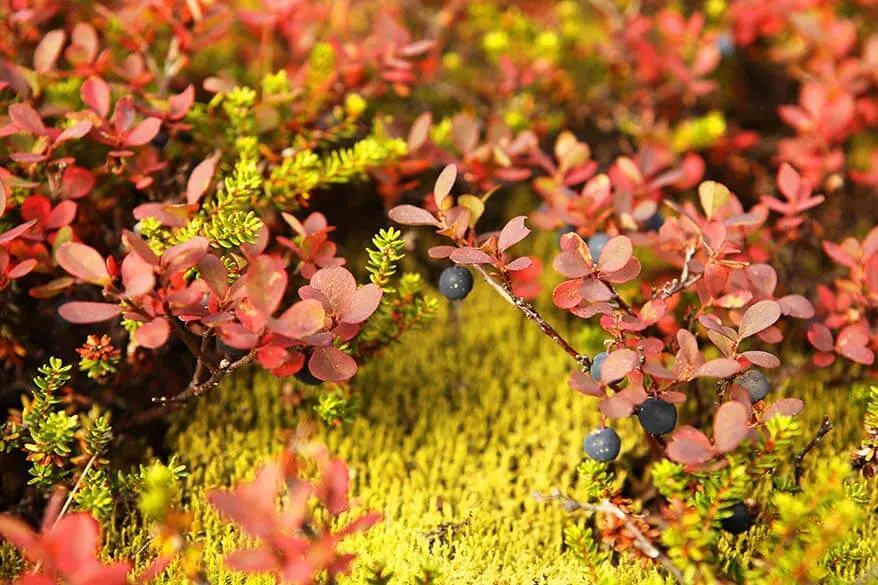 So if you are planning a trip to Iceland, but are not sure when to go, now you know what to expect when visiting Iceland in September. I think that September is an excellent month to visit Iceland for the first time.
Traveling to Iceland in September? Check out these great itineraries:
READ ALSO: Iceland Itinerary – route suggestions for any trip from 1 to 14 days
More tips for your trip to Iceland:
Lesser-known places in Iceland that you can visit in September:
MORE INFO: Iceland travel guide
If you found this post helpful, don't forget to bookmark it and share it with your friends. Are you on Pinterest? Pin this image!