Are you traveling to Iceland in winter, but don't want to deal with the stress of driving in winter conditions? I am getting so many questions from readers just like you, people who are keen to discover Iceland in winter, but rather do it by taking organized winter day trips from Reykjavik. So I made this selection of the best winter tours in Iceland that should help you when planning your trip. Find out!
While you cannot expect to visit the whole country from just one location, you can still see quite a lot of Iceland by taking organized tours and day trips from Reykjavik, also in winter.
In this post, I want to share my hand-picked selection of the best day trips from Reykjavik in winter. Even if you are making a short stopover in Iceland, in addition to the main highlights in Reykjavik, you can also see some of the main highlights of Iceland by taking tours. See how!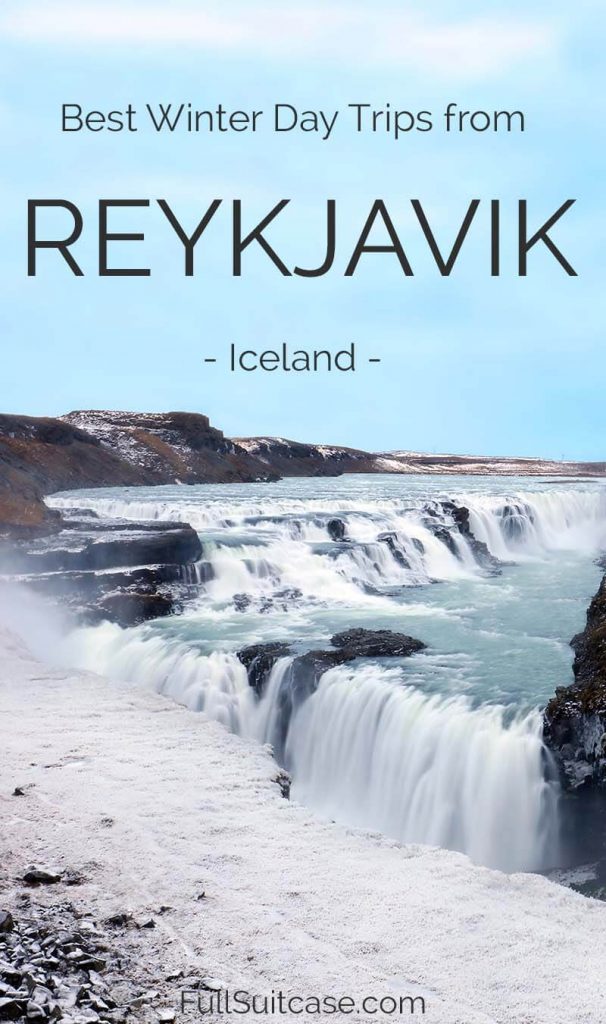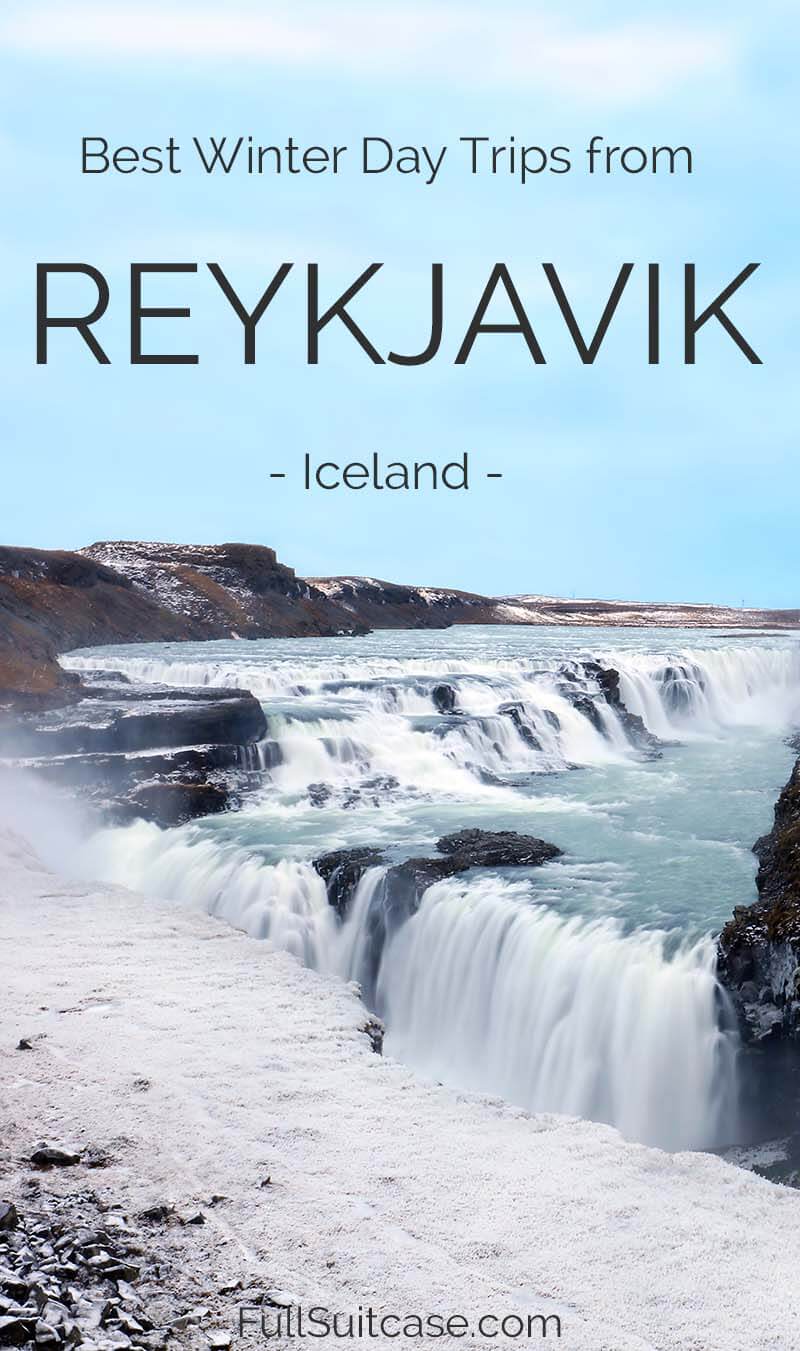 Best Iceland Winter Day Trips from Reykjavik
Below, you will find a selection of the best and most popular organized Iceland winter tours from Reykjavik. For each of the excursions, I picked the very best options available based on the length of the trip, group size, and of course, the itinerary.
You will see that most of the Iceland winter tours that I recommend here are bookable through GetYourGuide, rather than e.g. Viator or directly with a company. The reason is simple – GetYourGuide offers an easy cancellation option with a full refund if canceled 24 hours in advance. And that is a nice insurance to have in Iceland in winter!
I did lots of research and listed only the best available winter tours from Reykjavik. So all you have to do is pick one that fits your itinerary, way of travel, and your budget and enjoy your trip to Iceland.
TIP: If you are visiting Iceland in warmer months, you may want to check our hand-picked selection of the best guided tours in Iceland for all seasons.
Best Iceland Winter Tours – OVERVIEW
These are the best winter tours in Iceland:
Golden Circle
Golden Circle is the most popular day trip from Reykjavik at any time of the year, and it can easily be visited in winter as well.
What can you expect to see? The three main highlights of the Golden Circle are the spectacular Geysir area with the incredibly active Stokkur geyser that goes off every 5-10 minutes, Gullfoss waterfall and Thingvellir National Park.
The most popular Golden Circle day trips from Reykjavik take about 8 hours, but there are somewhat shorter afternoon trips available as well, or you can opt for a combination trip with for example snorkeling, Blue Lagoon, etc. For the best combination day trips from Reykjavik, see further down. And here are the best Golden Circle tours from Reykjavik:
TIP: Make sure to check the best 2-in-1 tours further below, because Golden Circle can easily be combined with e.g. a visit to geothermal pools nearby. It's a good way to relax after a busy day AND you see more in the same day without having to pay for transportation twice.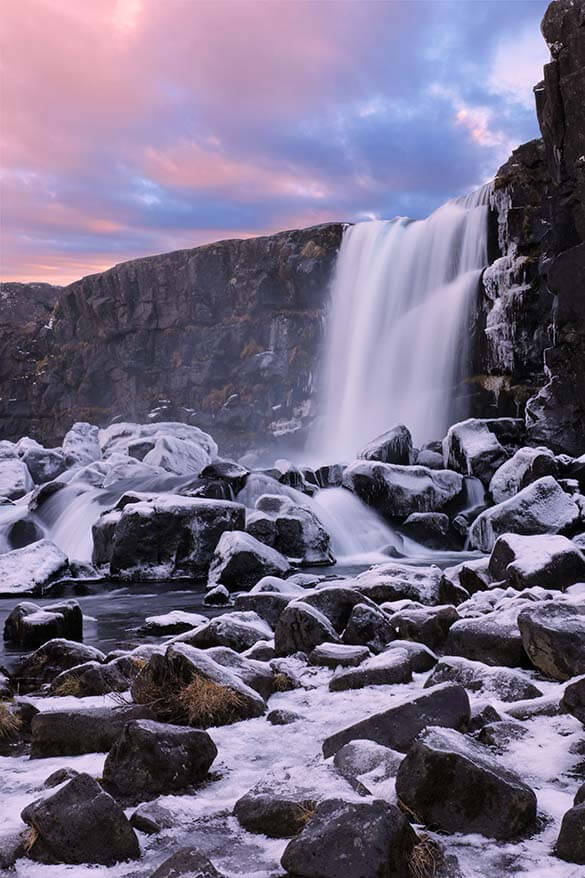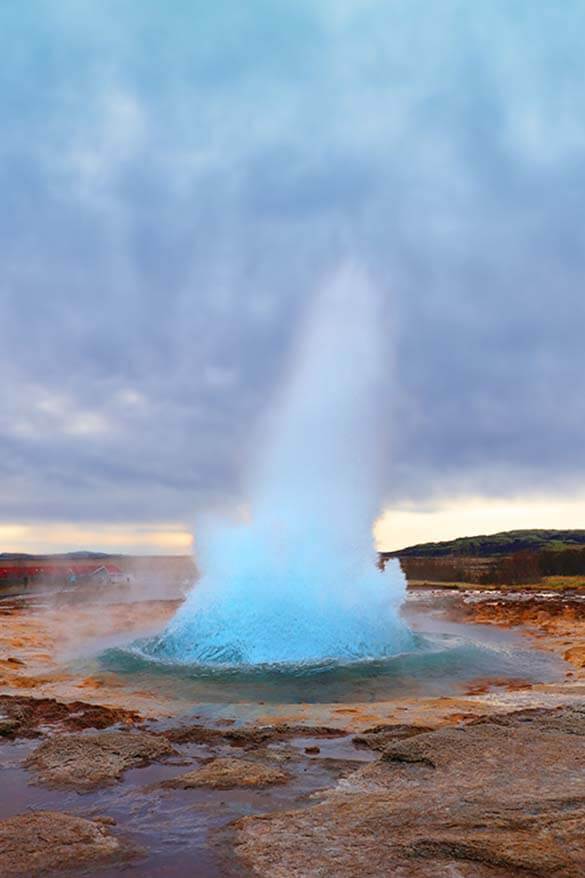 Southern Iceland: Waterfalls, Glaciers, and Beaches
If you have a chance, try to see at least some of the South Coast of Iceland. It's one of the nicest areas that you can visit as a day trip from Reykjavik, also in winter.
What can you expect to see? The main highlights of the South Coast tours are the Seljalandsfoss and Skógafoss waterfalls and the black sand beach of Vik (Reynisfjara). The description often mentions a glacier as well, but these tours don't actually go on the glacier – you will see it in the distance, or in the best case drive up to one of the glacier tongues.
You can find my selection of the best glacier and ice caving tours further in this article. In the meantime, here are the best Reykjavik day trips to the South Coast of Iceland:
READ ALSO: Top Things to See and Do on the South Coast of Iceland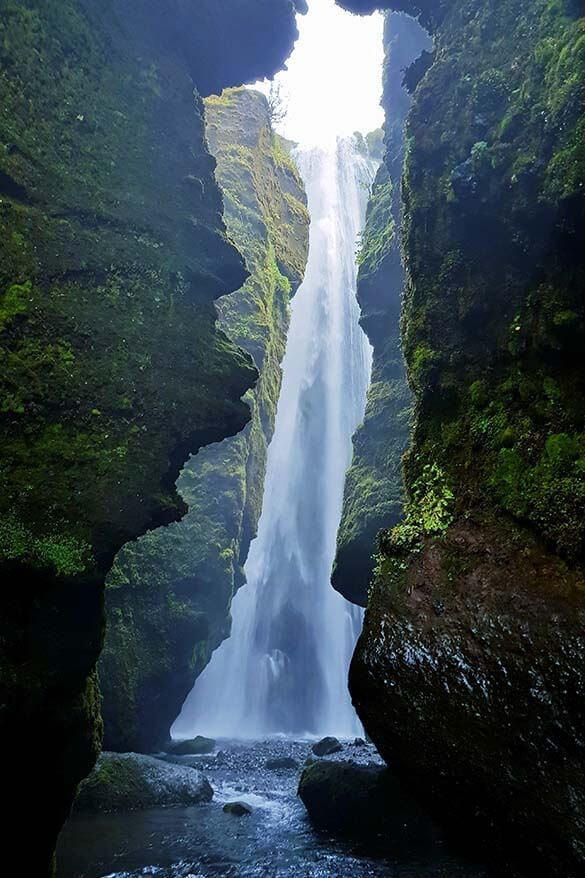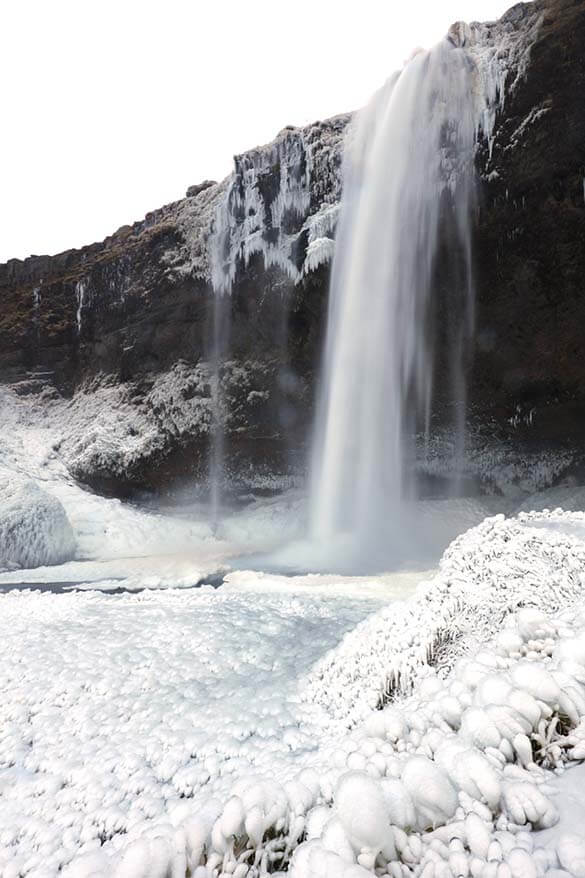 South Iceland & Jökulsárlón Glacier Lagoon
I have to be honest with you – I have really mixed feelings about taking a Jökulsárlón day trip from Reykjavik and certainly in winter. To me, the Jokulsarlon Glacier Lagoon is nr. 1 among the best must-see places in Iceland. However, it's such a long drive from Reykjavik! You are going to be sitting on the bus the entire day.
Most Jokulsarlon day trips don't even run in winter as the daylight hours are simply too short. But for those who are short on time and absolutely want to see Jokulsarlon, here are the two best (and only) options for Jokulsarlon winter day trips from Reykjavik.
TIP: If you have some extra time and aren't bound to staying in Reykjavik, I strongly advise doing a 2-day South Iceland tour instead of two separate day trips to the South Coast and Jokulsarlon. This tour offers great value as it also includes a visit to an ice cave (value of about 200 EUR and one of the best winter activities in Iceland).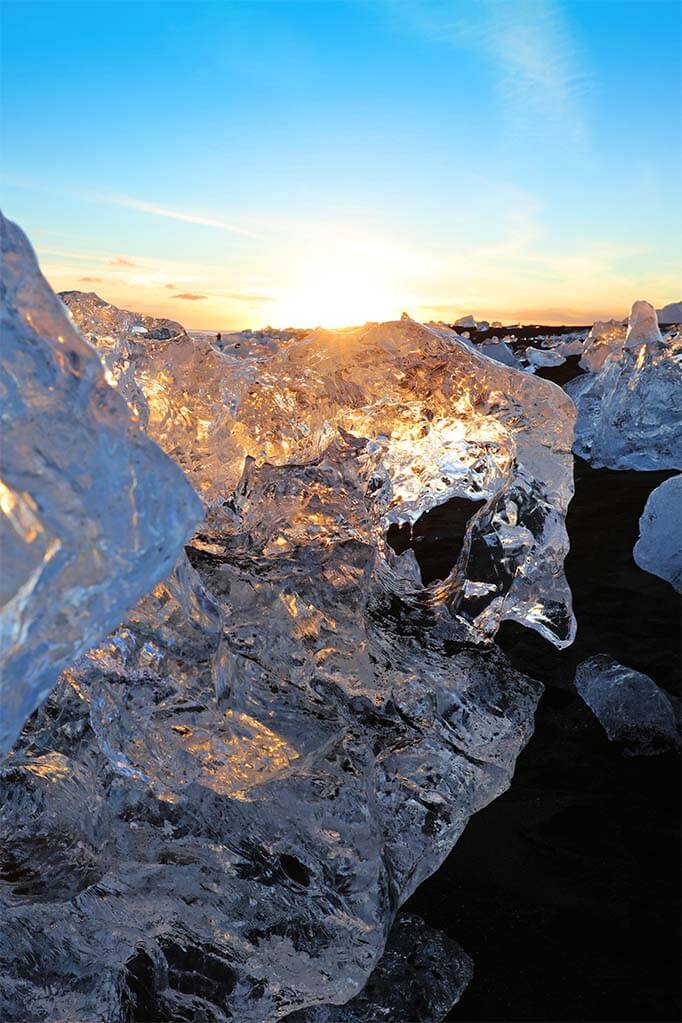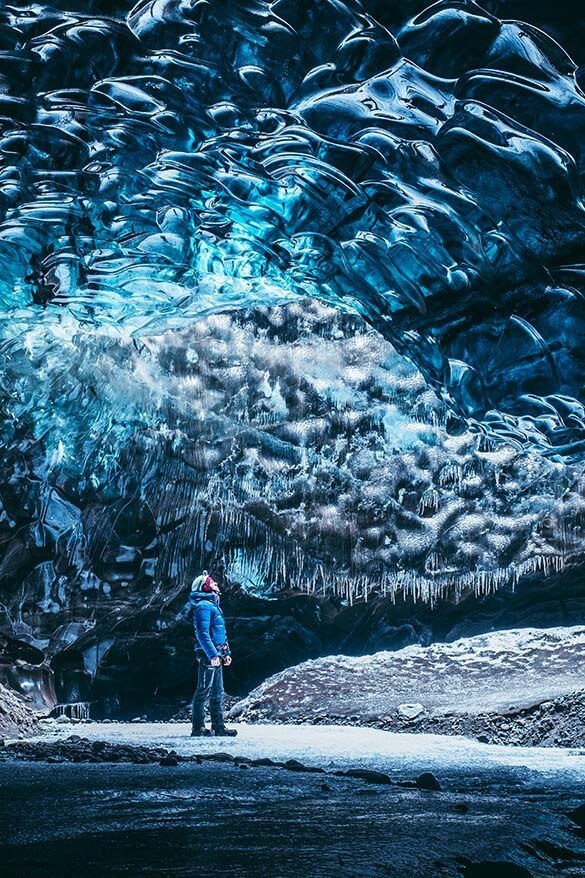 Northern Lights Tours from Reykjavik
Seeing the Northern Lights was one of the main reasons why I traveled to Iceland in winter. On a good day, you might be lucky and see the auroras in Reykjavik too, but the light pollution makes it more difficult. That's why you have bigger chances to see the Northern Lights outside of the city.
Taking the Northern Lights tour is increases your chances to actually catch the auroras because they always keep an eye on the radar and will do their best to bring you to locations where the chances of seeing auroras are the highest for that specific night.
There are many tours available, some go by big bus, some others offer a private 4WD experience (this can be really pricey), or you can even take a boat and watch the Northern Lights from the water.
Good to know: Nobody can guarantee that you will actually get to see the Northern Lights. You might think that it's better to wait to book a tour till you see how the aurora forecast looks like, but the best (= small group) tours actually sell out pretty quickly. So it's up to you to decide if you want to take the risk. I advise booking your Northern Lights tour in advance in order to avoid disappointment. If the forecast looks really bad, you can always cancel the tour up to 24 hrs in advance (if you book via GetYourGuide, as we recommend).
TIP: Book your Northern Lights tour at the beginning of your stay in Reykjavik – some tours offer a second tour free of charge the next day if you don't see the Northern Lights the first time.
Below is the selection of the best Northern Lights tours from Reykjavik. All these tours offer free cancellation up to 24hrs in advance, so if the weather is bad or aurora activity is really low, you can cancel it the day before.
LEARN MORE: Tips for Seeing the Northern Lights in Iceland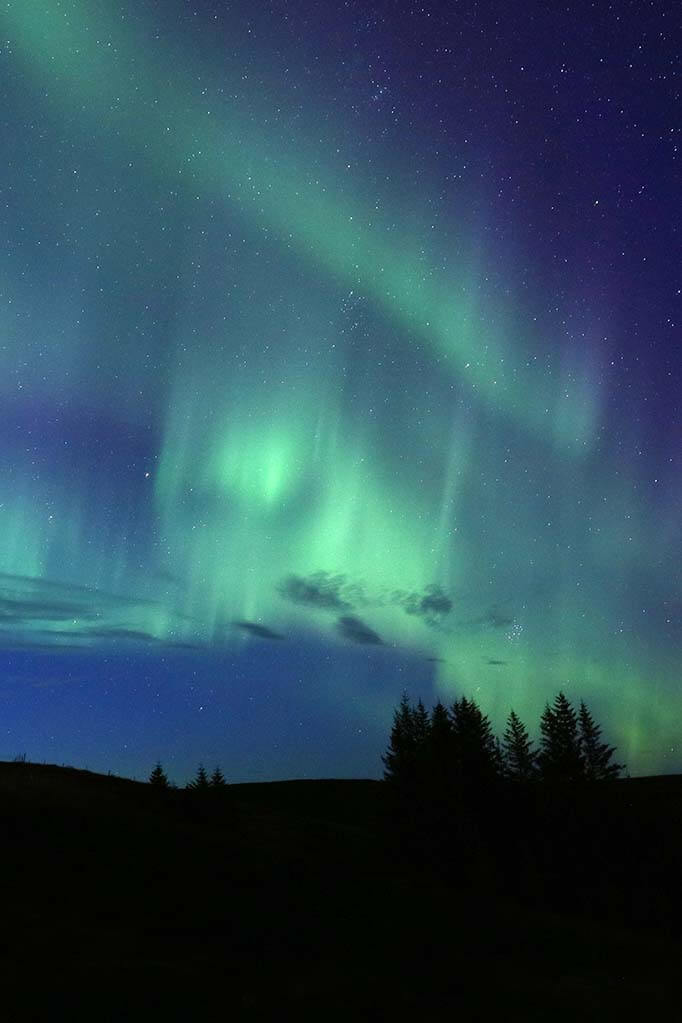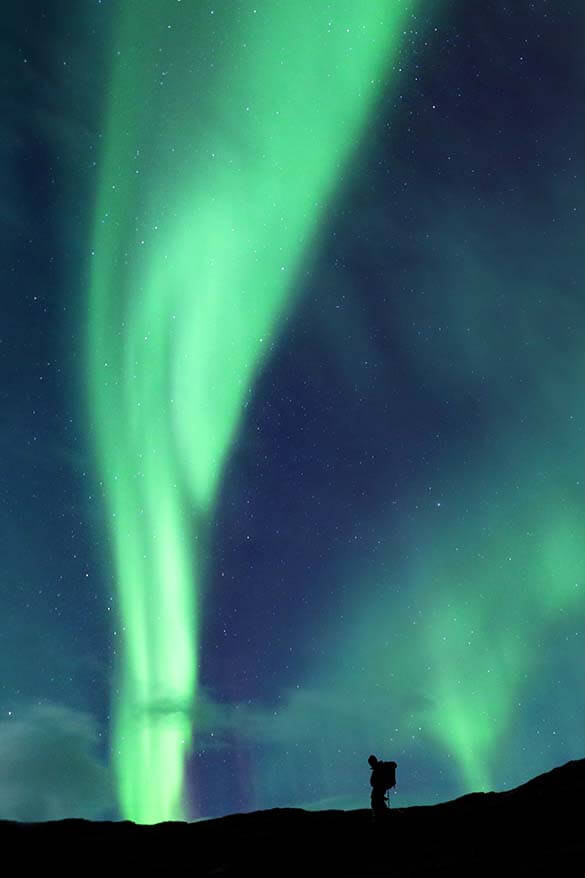 Blue Lagoon, Secret Lagoon, and Laugarvatn Fontana Lagoon
Visiting geothermal pools is one of the musts in Iceland. Below are some of the best geothermal pools that you can also visit on a day trip from Reykjavik in winter.
Blue Lagoon is Iceland's most popular attraction. Yes, it's expensive, and yes, it's busy. But there's nothing better than to soak in a hot geothermal pool after a long cold winter day.
Blue Lagoon is located about 45 minutes drive from Reykjavik and if you don't have a car it's best to book the Blue Lagoon bus transfer from Reykjavik. Note that you have to pre-book Blue Lagoon tickets in advance as well. Or you can book a trip that combines Blue Lagoon with a day trip to the Golden Circle (note that you'll still have to buy the Blue Lagoon tickets separately).
Secret Lagoon is a smaller, less crowded, and cheaper alternative along the Golden Circle. It's much less fancy than the Blue Lagoon and the two experiences are actually very different, and both unique in their own way. Here you can book Golden Circle tour that includes Secret Lagoon admission tickets.
Another less known, but really beautiful geothermal pool is Laugarvatn Fontana Lagoon. Its location close to the Golden Circle, make it a perfect day trip from Reykjavik in any season. Here's a highly-rated tour that combines the Golden Circle with Fontana Lagoon.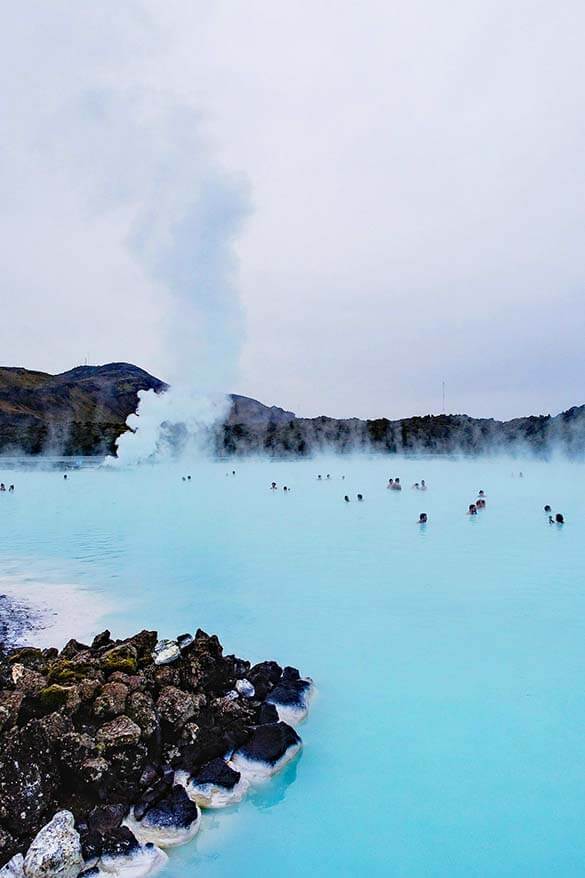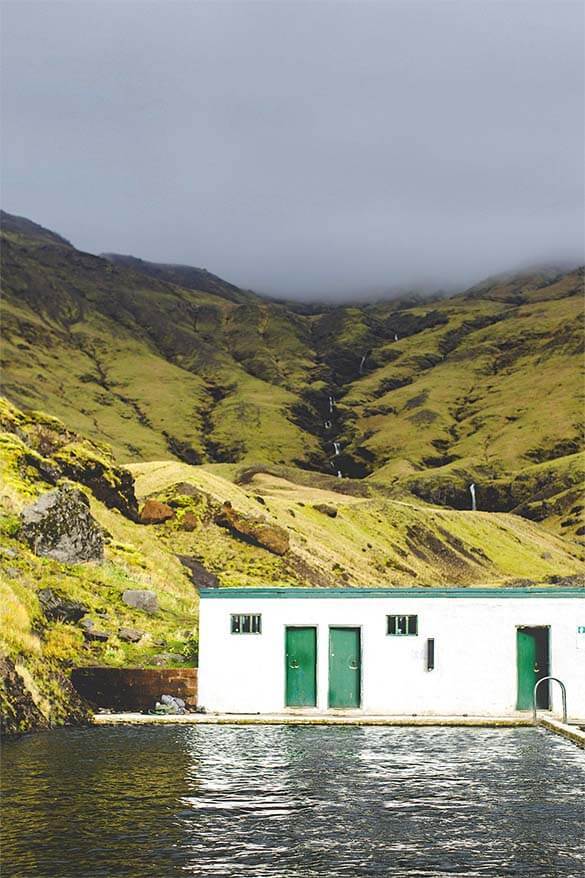 Glacier Hiking and Ice Caving
Glacier hiking is one of the year-round excursions that you can do in Iceland. Whereas visiting a natural ice cave can only be done in winter, usually not before end October/November. Some excursions are more adventurous and offer ice climbing as well.
I don't know about ice climbing, but glacier hiking and ice caving can be done by anyone in a reasonable physical condition. Kids under a certain age are not allowed (varies per tour). As for older people, we had a couple of 70-year-olds in our group on a glacier and despite their concerns, they had no difficulties with it. Safety equipment is provided, but you have to wear sturdy waterproof walking shoes to fit the crampons on.
And since I sometimes get this question – no, it's really not a good idea to walk on a glacier without a guide. You may also want to read our complete guide to glacier hiking in Iceland for more information. Check it out via the link below!
LEARN MORE: Iceland Glacier Hike
Here are the best glacier hiking and ice caving winter day trips from Reykjavik:
The best natural ice caves are actually located near Skaftafell National Park or Jokulsarlon area. Those are difficult to visit as a day trip from Reykjavik. If you don't plan to rent a car and self-drive, it's easiest to visit the natural ice caves on a 2-day trip like this one.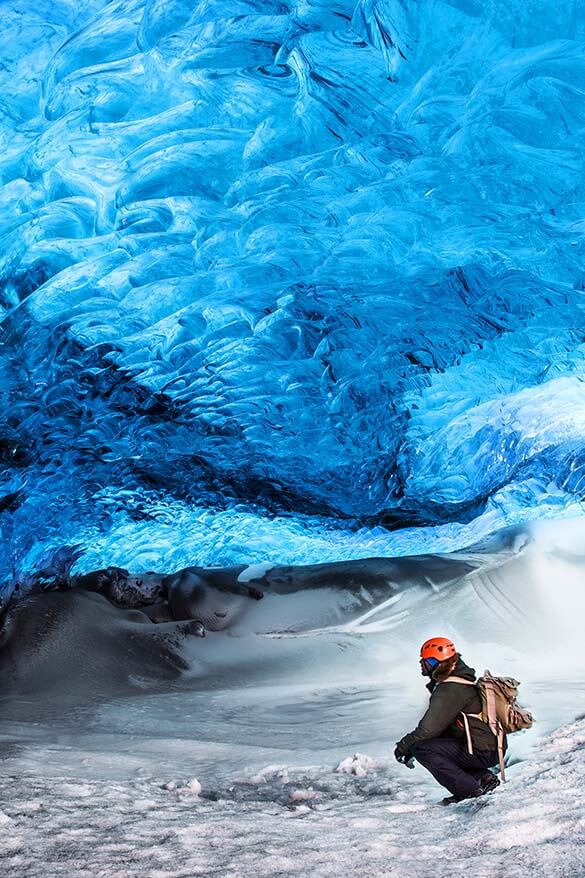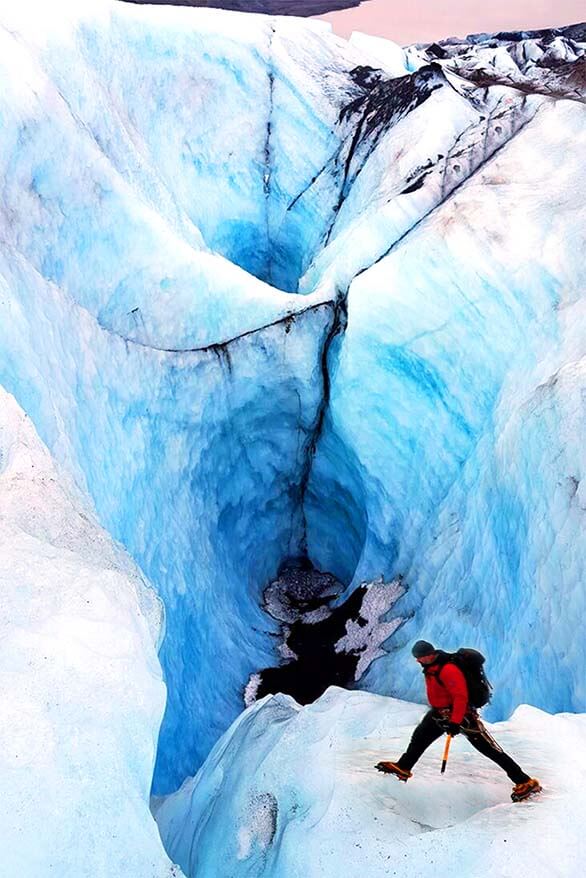 Snæfellsnes National Park
Snæfellsnes Peninsula is located North of Reykjavik. This is a wonderful place to visit and there is so much to see and do in Snaefellsnes Peninsula!
However, driving conditions in winter here are usually even more unpredictable than on the South Coast. Therefore, taking an organized day trip is probably the best way to visit the Snaefellsnes Peninsula in winter.
Here is the best Snaefellsnes Peninsula tour that you can do as a day trip from Reykjavik: Snaefellsnes Full-Day Trip.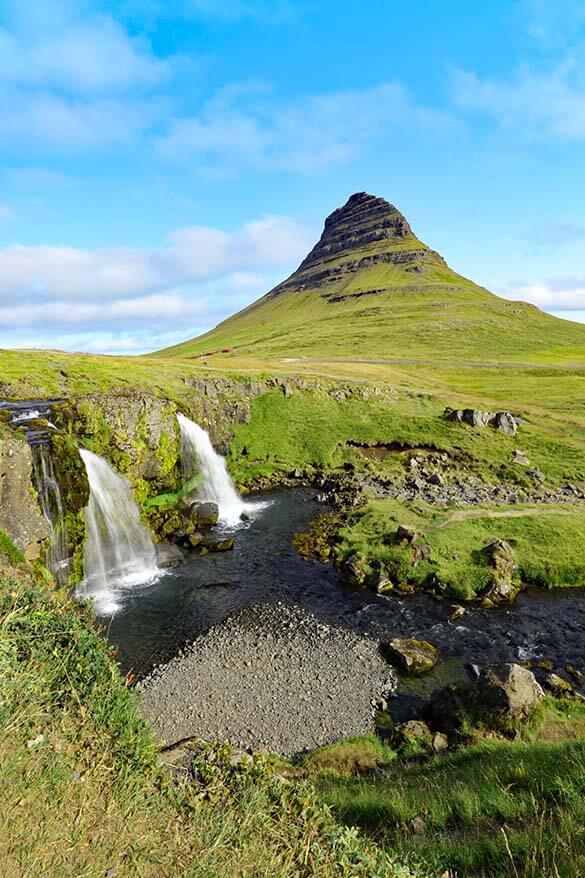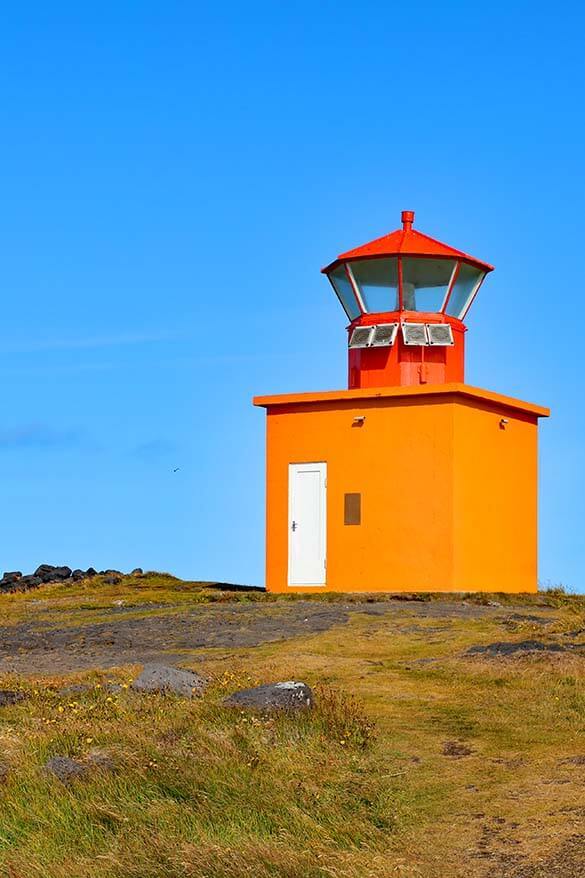 Best 2-in-1 Combination Winter Tours from Reykjavik
Sometimes it might be interesting to combine several excursions in one. It not only saves you time but money as well.
Below are some of the best combination tours that you can do from Reykjavik in winter. Just beware that the daylight hours are short in winter. While it's perfectly ok to enjoy the Secret Lagoon in the dark, some other combinations may not be ideal during the darkest winter months.
More Winter Day Trips from Reykjavik
Here is a small selection of other popular winter day trips from Reykjavik. These are not 'must-see', but less touristy and probably well worth it if you have some time to spare after you have seen all the main landmarks.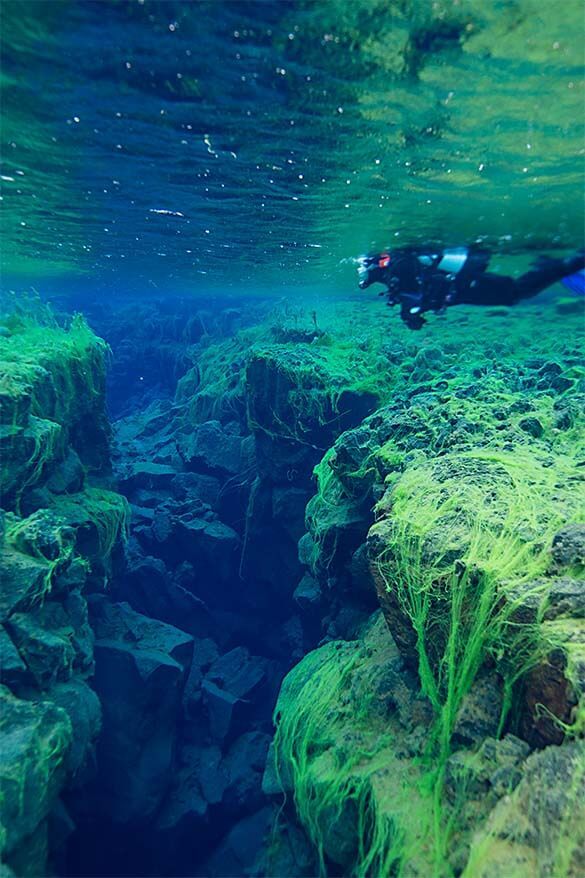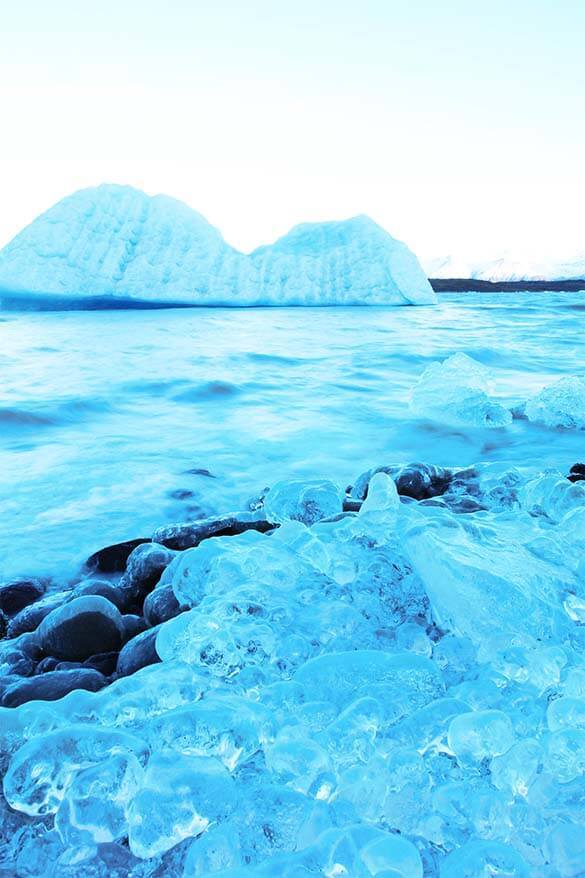 So, this is my hand-picked selection of the best tours, excursions and day trips that you can do from Reykjavik during the winter months.
If you are visiting Iceland in winter, make sure to also read our guide on what to pack and what to wear in Iceland in winter. Right or wrong clothing can make or break your trip so travel well prepared. And before you leave on a trip – don't forget your travel insurance!
TIP: If you are looking for accommodation for Reykjavik, take a look at our detailed guide on where to stay in Reykjavik.
More tips for your trip to Iceland:
READ ALSO: Check our Iceland travel guide for even more inspiration and travel tips!
If you found this post useful, don't forget to bookmark it and share it with your friends. Are you on Pinterest? Pin these images!