What child doesn't like theme parks, zoos, or playgrounds… Our kids are no exception. And while we hardly ever visit zoos or theme parks when we travel, here in Belgium we know almost all of them. We often take our kids to Planckendael, one of the best animal parks in Belgium.
We always love it so much that I decided to share one of our experiences in Planckendael in this short review.
We have been to Planckendael many times before, but the park changes so much with something new every time we visit.
You can find practical info for your visit below, but first some inspiration for your visit – what you can expect to see and do in Planckendael.
READ ALSO: Antwerp with Kids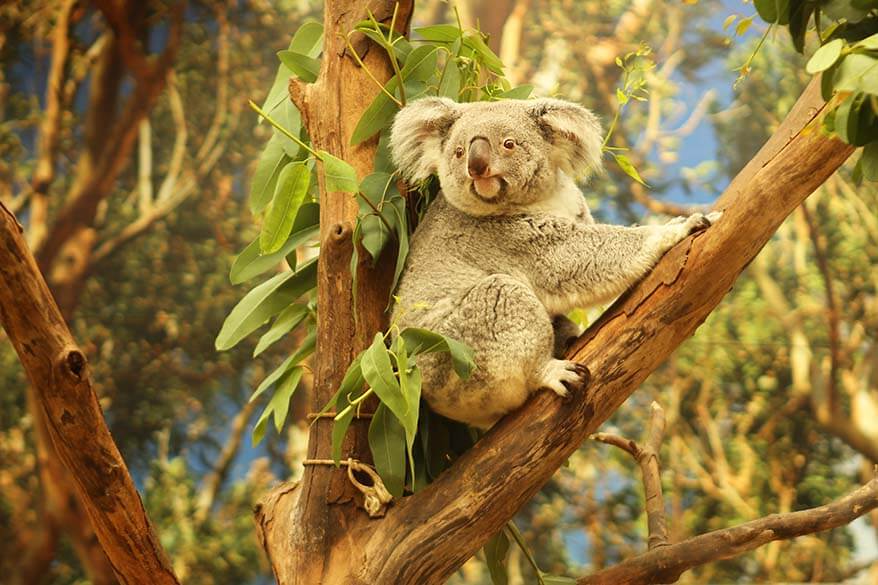 Why Visit Planckendael
Planckendael is one of the best animal parks in Belgium. It's a big place with a great variety of animals from all continents and some really nice play areas for children.
It's not like a regular zoo, but rather a big forest with big enclosures for animals. There are so many baby animals in the park that I take it as a good sign that they feel good here.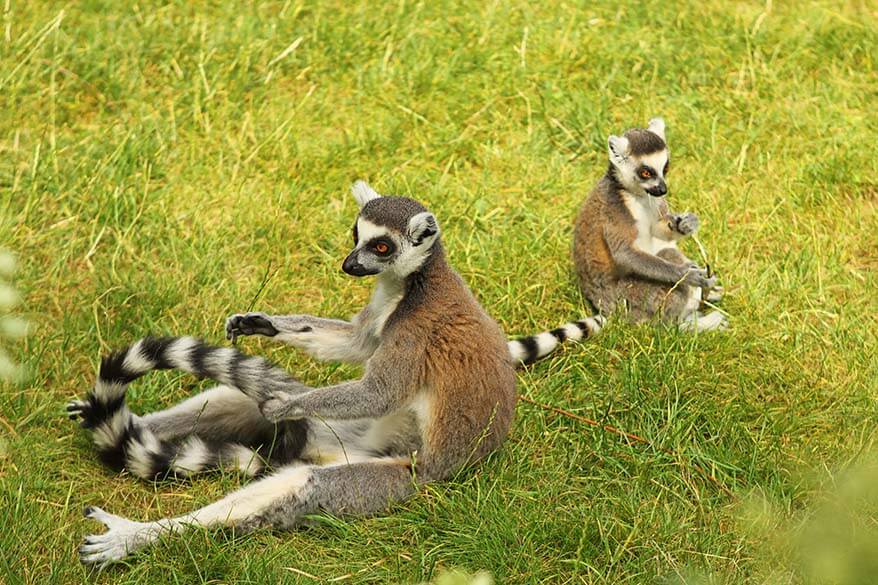 Here are some of the things you can expect to see and do in Planckendael:
See animals from all continents
Planckendael has an incredible variety of animals from all over the world. Together with its sister park Antwerp Zoo, Planckendael houses over 7,000 animals of more than 950 species.
The park is divided into 5 continents: Asia, Oceania, Africa, America, and Europe. The well marked paths allow you to see everything without having to look at the map all the time.
However, it's a big park and you should count at least 5-6 hours in order to see all the animals at a somewhat relaxed pace. Count extra time for lunch, feeding shows, and of course for the playgrounds. We spent 8 hours in Planckendael and didn't get bored for a minute.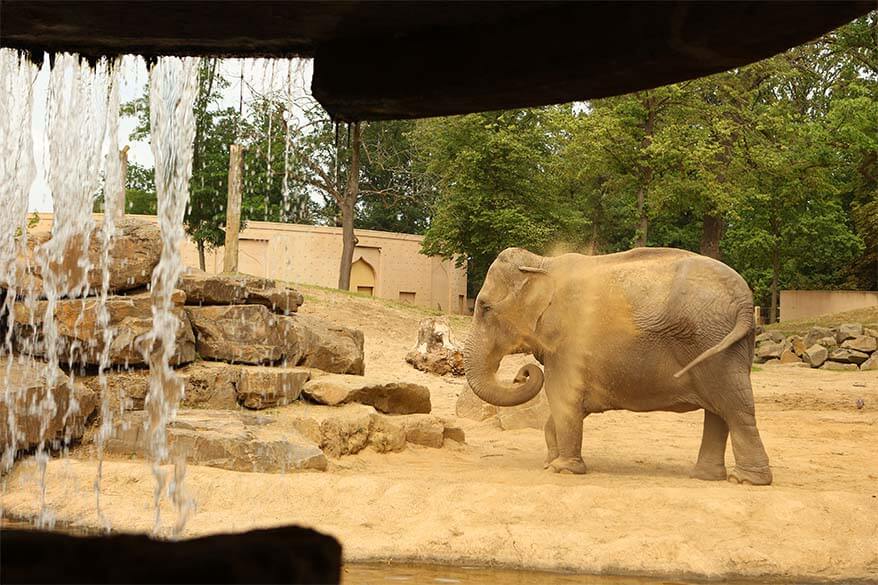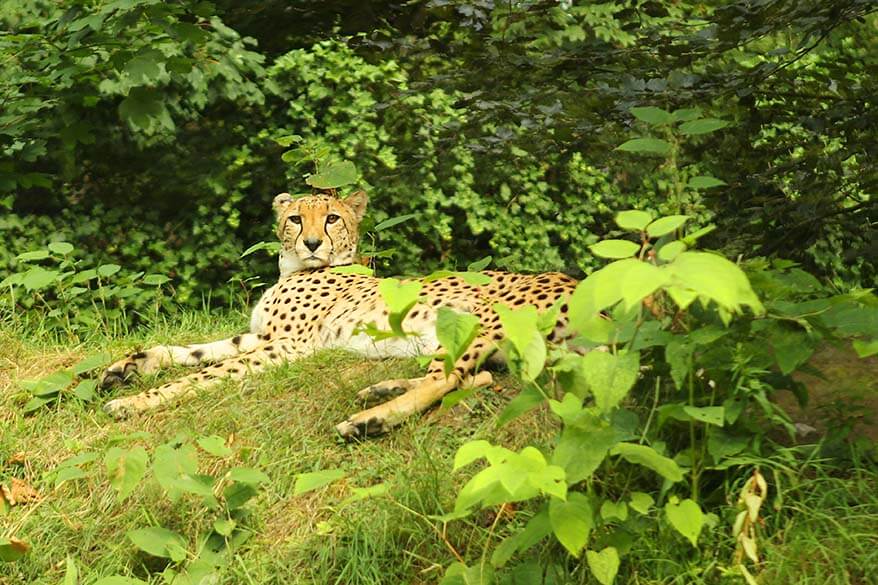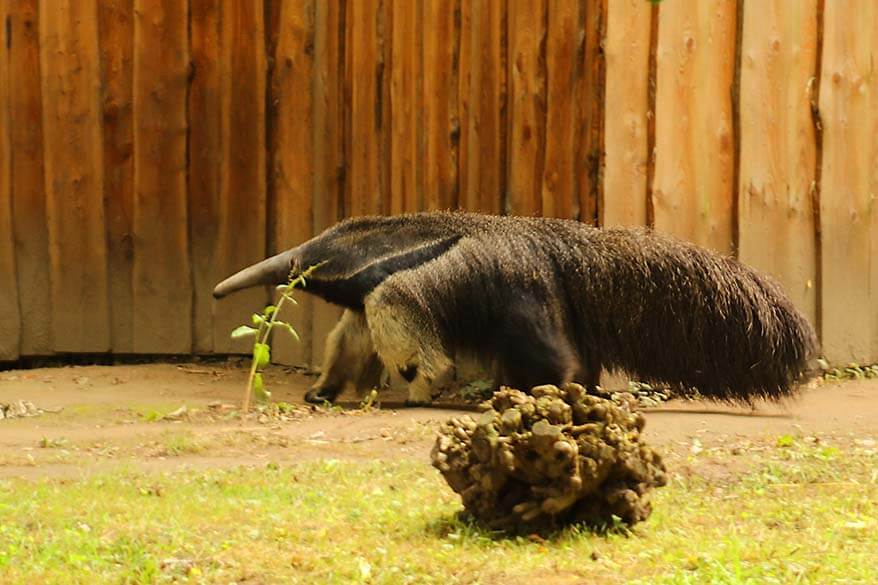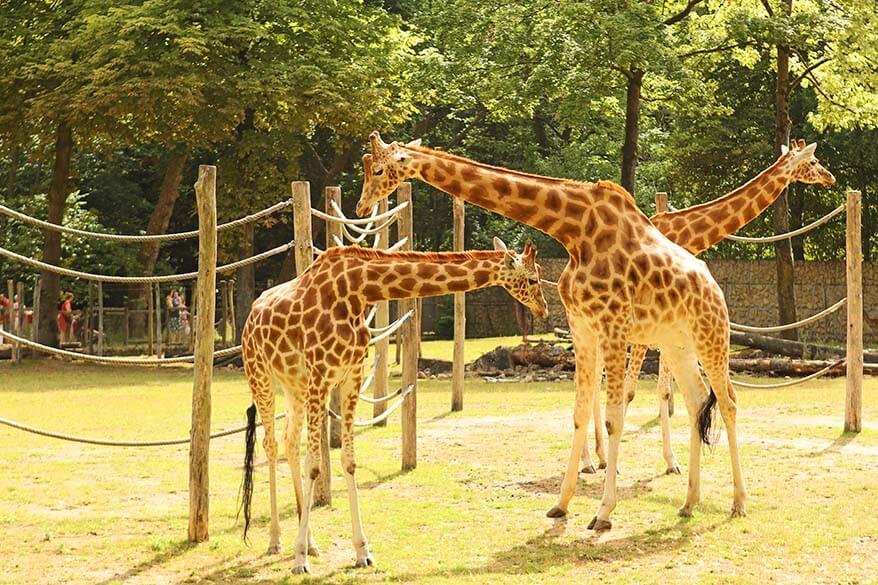 Animal feedings and shows
There are several animal feedings and birds-of-prey shows that you can attend during the day. You can walk among penguins or monkeys and stand at eye level with the giraffes…
Attending animal feedings is always our favorite part of the visit to Planckendael! You can find the complete schedule of all the feedings and shows at the entrance of the park or on their website.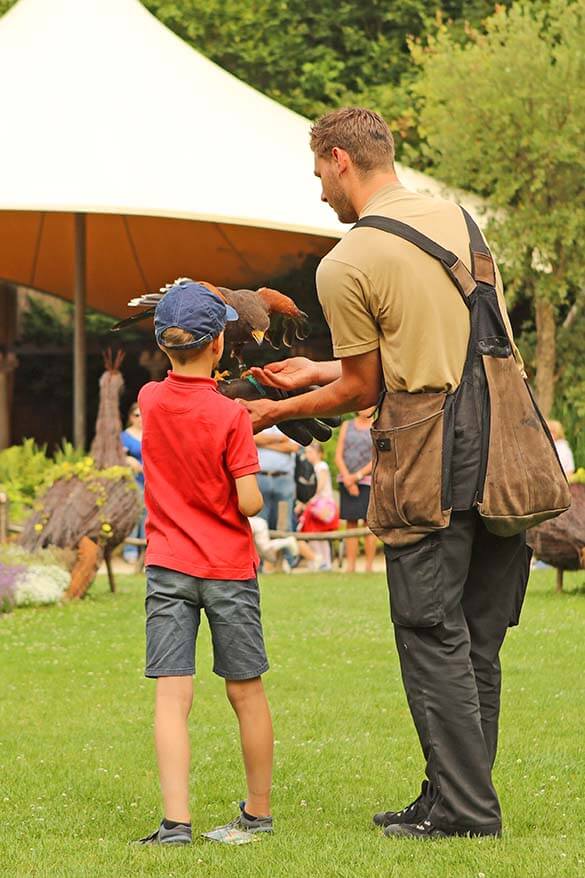 Walk among penguins
One of the best experiences in Planckendael is the penguin enclosure. If you happen to be there just before feeding time, penguins are extremely active.
On one of our visits, they were walking on the path among people, waddling in that funny penguin way and making everyone smile. I think there were hundreds of them… Of course we decided to stay for the feeding!
Apart from our South Africa trip with kids, this is the closest we have ever been to so many penguins. Our kids were over the moon!
Several children are allowed to come and feed the penguins as well, but ours were too far in the long queue. A bit disappointed, they still unanimously said that being amongst the penguins was the best experience ever! Now they all want a penguin for their birthday…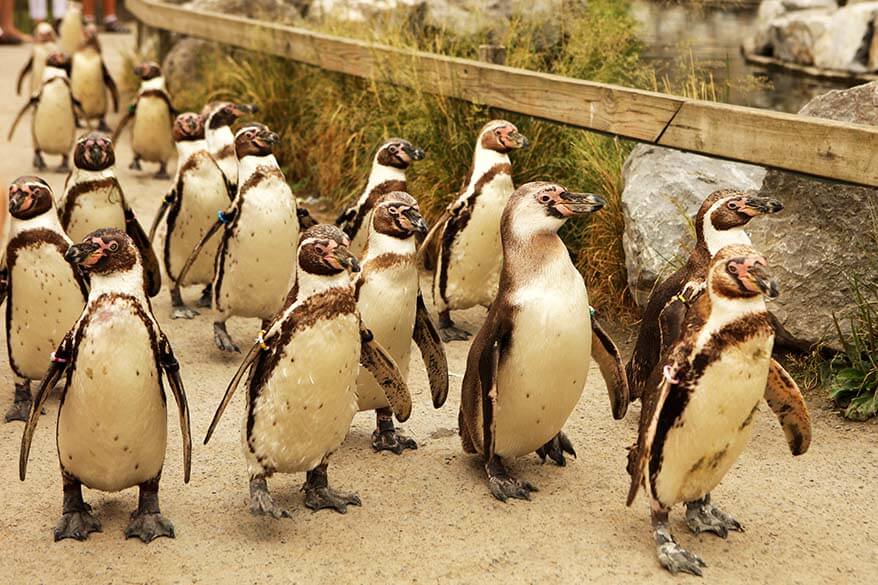 Playgrounds and more
There are so many different playgrounds in Planckendael where your kids can play and explore.
In addition to 'regular' playgrounds, you can do a treetop trail, cross a river on a raft or a canoe, and test your skills at the floating play harbor and the aboriginal rope trail, rotating trunks and loops. Just watch out or you may end up with wet feet, as one of my boys did (not that it stopped him from looking for even more challenges).
I would lie if I said that it's fun for kids only. Adults enjoy it just as much!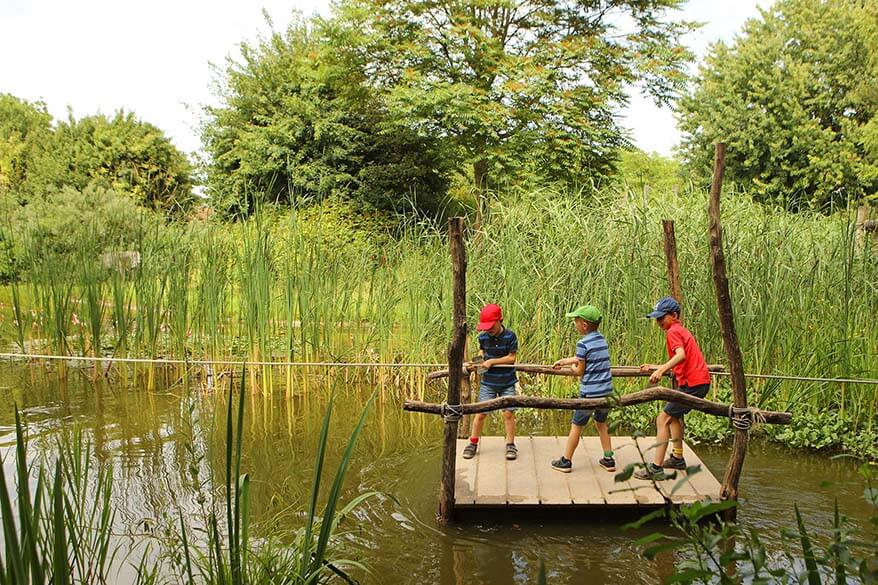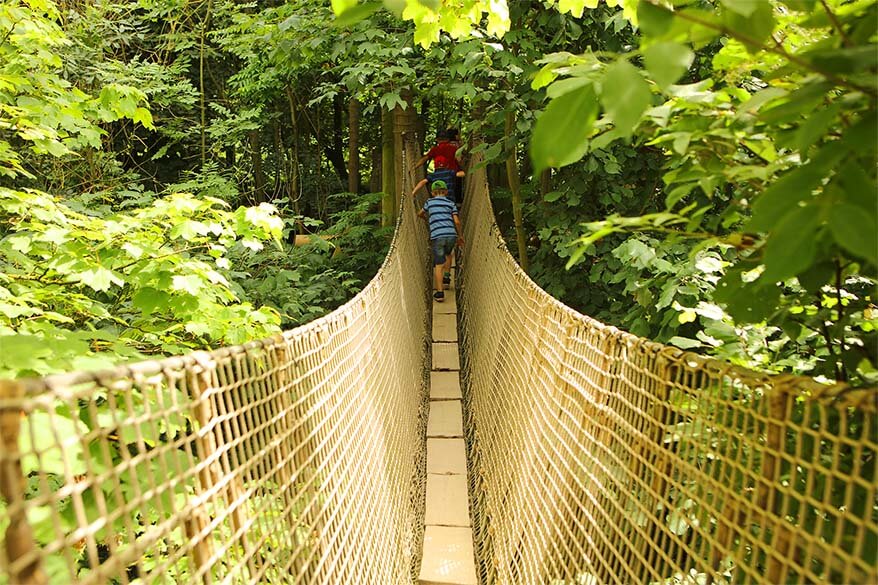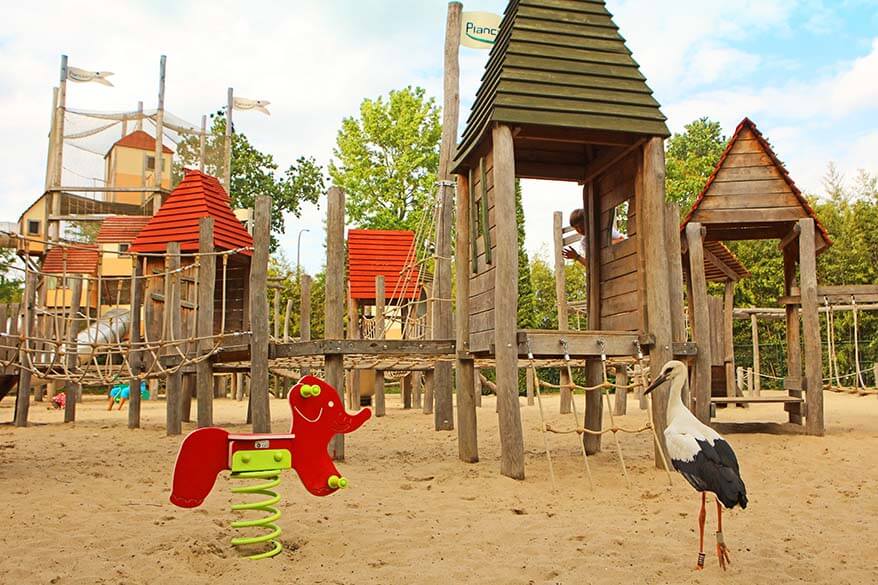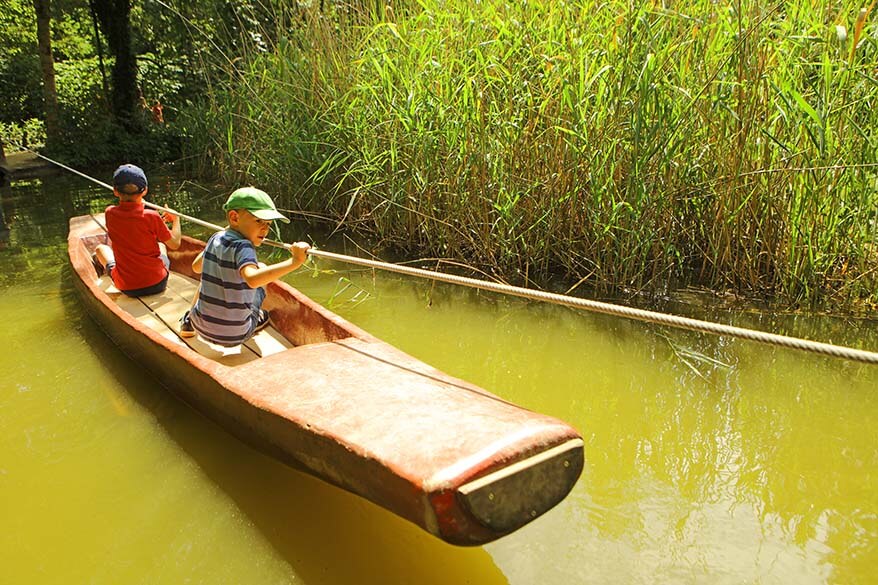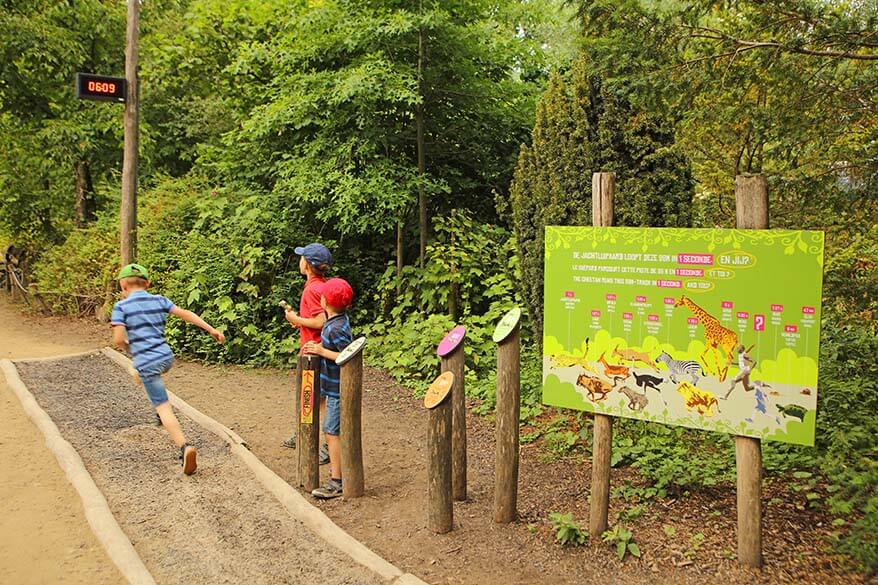 Special events
In addition to seeing a huge variety of animals, there is usually more going on in Planckendael in summer. One year, they had an amazing temporary Art With Lego Bricks exhibition.
Our kids were so inspired by the colorful plants and animals made of Lego bricks, that they started building their own collection of Lego animals at home.
Take a look at these incredible LEGO creations at Planckendael!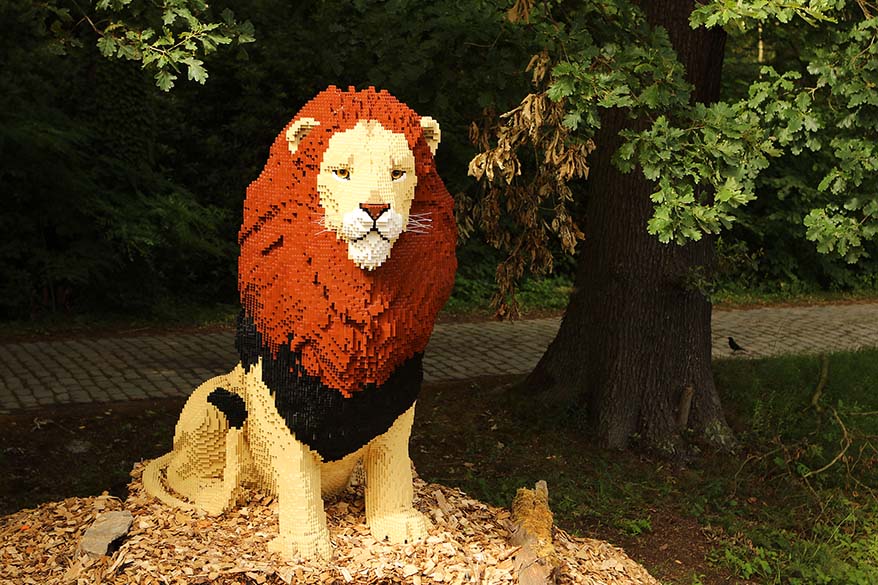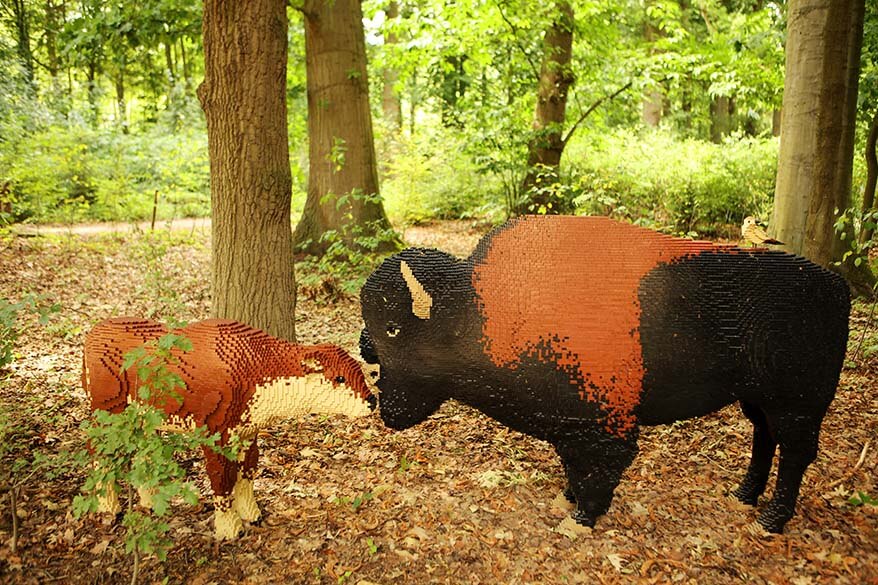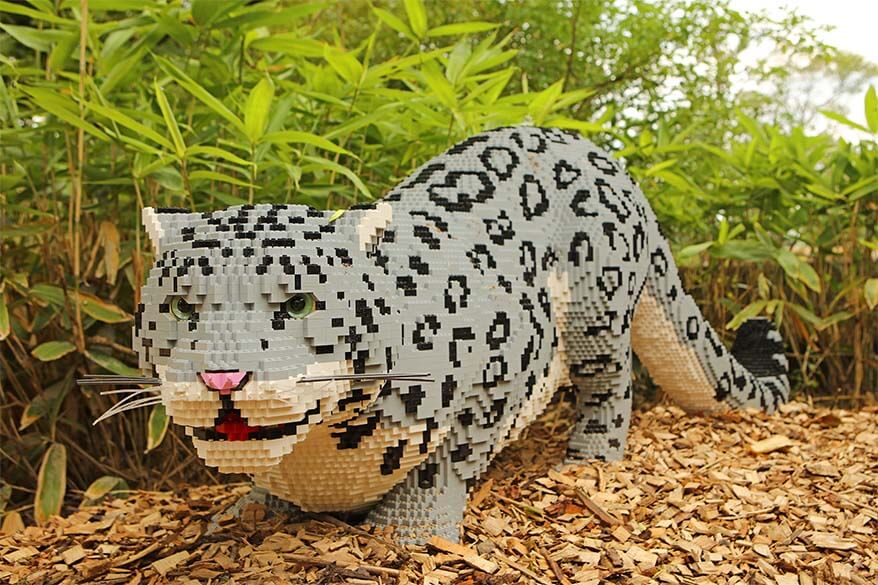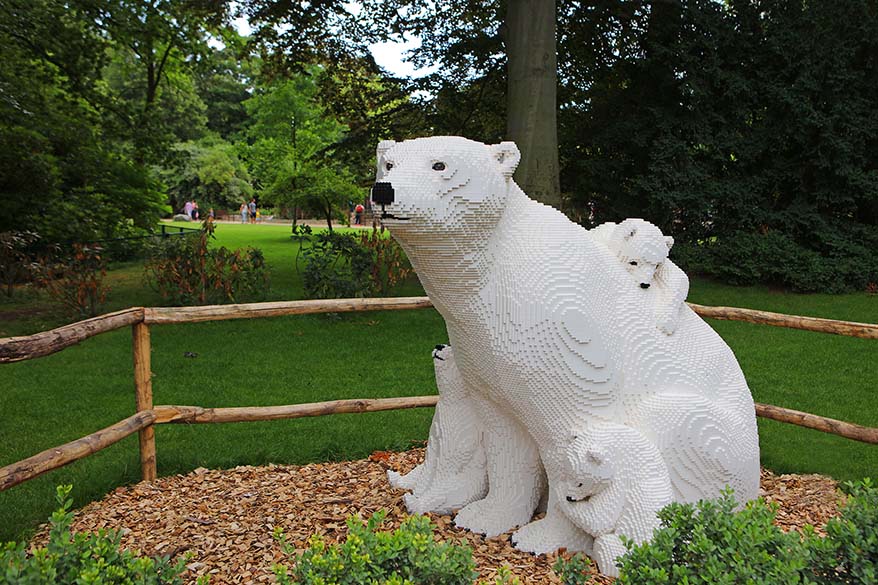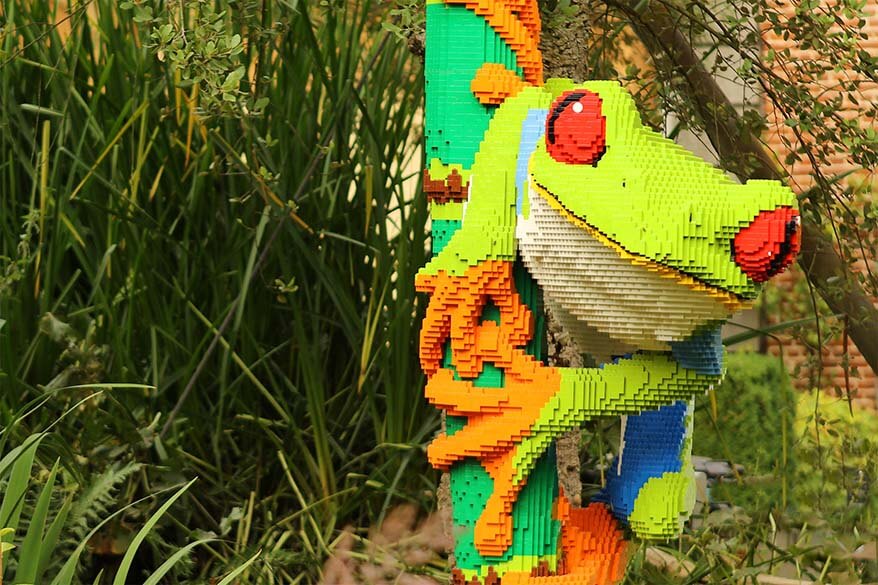 Practical information for visiting Planckendael
Planckendael is located next to Mechelen, halfway between Brussels and Antwerp (see map).
Planckendael can easily be reached by public transport. If you are coming by train, you can buy a ticket that includes a train, shuttle bus, and access to the park. More info here.
The park is open 365 days a year.
It's a great park for any age, but families with kids age 4 to 12 will probably enjoy it the most.
Annual pass offers great value for bigger families. On top of that, it includes free admission to Antwerp Zoo and several other parks. We often get a family pass – it's great value if you live in Belgium.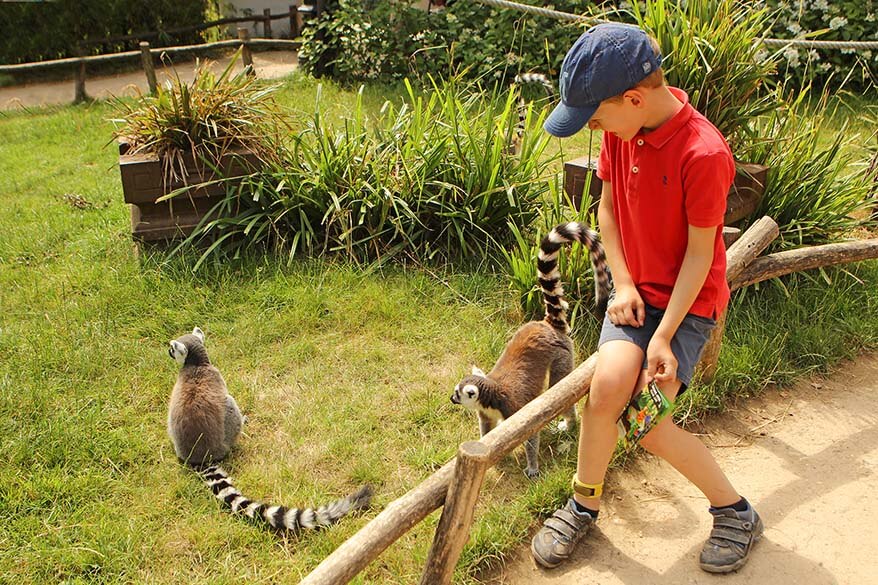 If you are looking for a really nice animal park to visit in Belgium, Planckendael near Mechelen is definitely one of the best choices.
I strongly recommend spending the whole day in the park and trying to attend at least one animal feeding. If you live nearby, I would also strongly consider an annual pass as there is so much to see and do in the park.
READ ALSO: Best Theme Parks in Belgium
If you are visiting more of Belgium, check out these guides:
If you enjoyed reading this post, please share it. Are you on Pinterest? Pin this image!