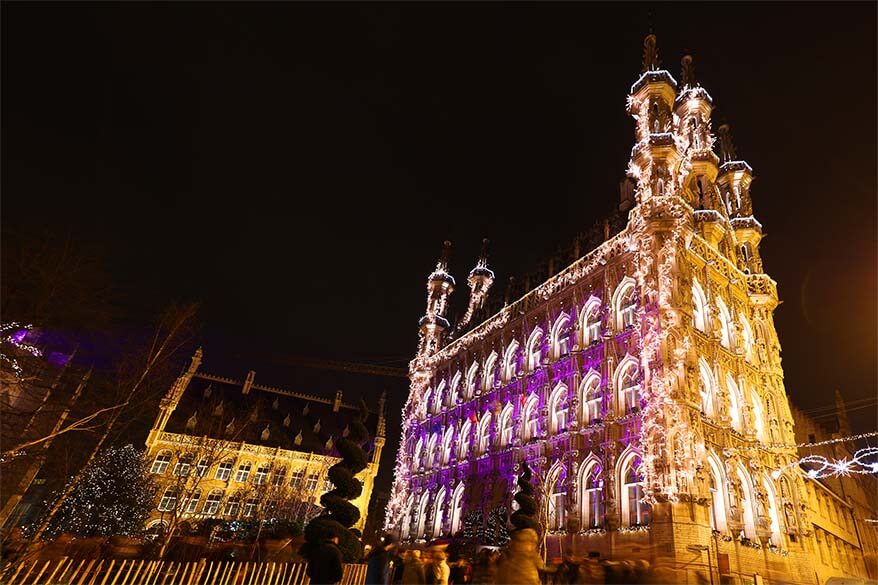 There are so many Christmas markets here in Belgium that it's always a tough choice to decide where to go. Leuven has always been one of our favorite towns and so we often pay a visit to the Leuven Christmas market as well. It's a great little market where you quickly get into a real holiday spirit.
In this article, you can find more information about visiting Leuven in winter and what to expect from the Christmas market.
Of course, no two markets on different years will be the same, but it gives you an idea of what Leuven Christmas market is about. Take a look!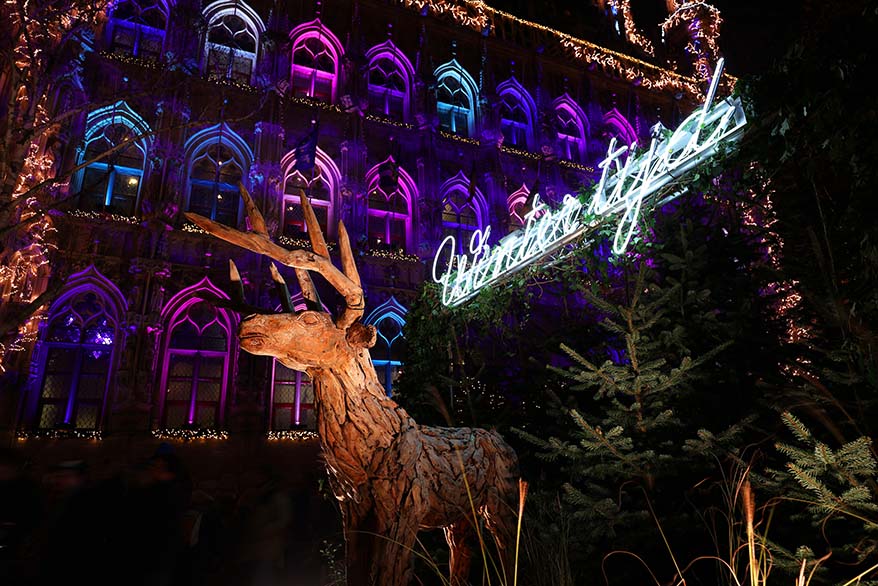 Leuven is a very lively town with a rich history, beautiful architecture, many good restaurants, and plenty of shopping opportunities.
Furthermore, Leuven is home to Belgium's oldest university – KUL. And so there is always a great atmosphere in town, especially in the evenings.
In short, this beautiful little town just a stone's throw from Brussels has all of the ingredients for a fun day trip or an evening out. Add to that the stunning holiday decorations and a cozy Christmas market and you'll understand why Belgians love Leuven in winter!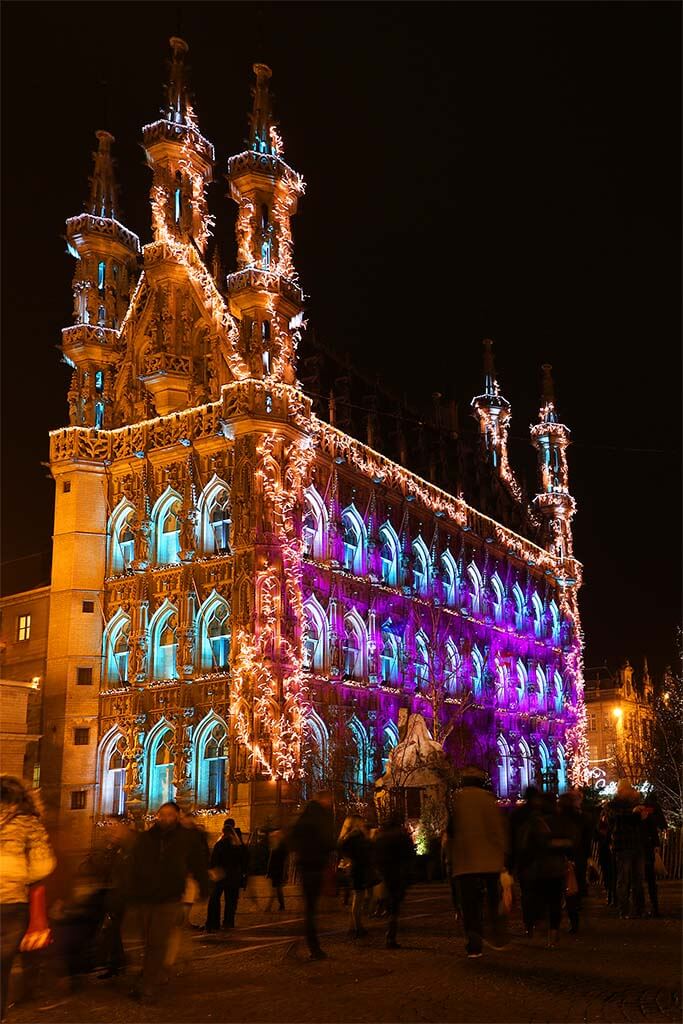 Leuven Christmas Market
Leuven Christmas market is one of the oldest Christmas markets in Belgium. It's held in the center of Leuven every year, 10-14 days before Christmas. I was surprised to hear that the tradition is rather recent – the first Belgian Christmas market only dates from 1988.
Leuven Christmas market has a very cozy atmosphere and a beautiful setting with the university library in the background. No wonder it had been chosen as the Cosiest Christmas Market in Europe.
It's nothing like the Christmas market in Brussels – Leuven is a much smaller town with way fewer visitors. More and more foreign visitors discover Leuven during the holiday season recently, but it's still a much more local event than the Christmas market in Antwerp, Bruges, or Brussels.
Despite being rather small, Leuven Christmas market is very diverse. You'll find many Christmas decorations and gift stands, as well as food stalls offering traditional Belgian snacks and all kinds of holiday treats and sweets.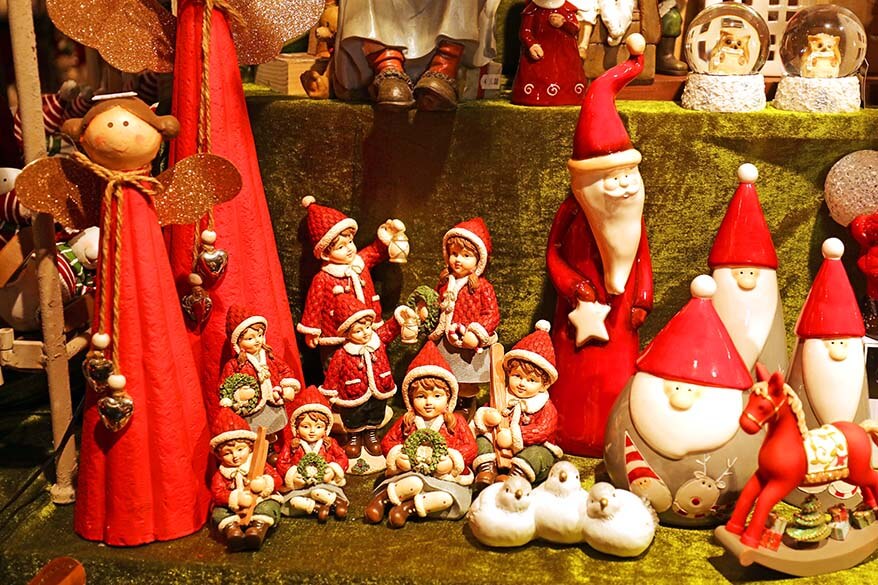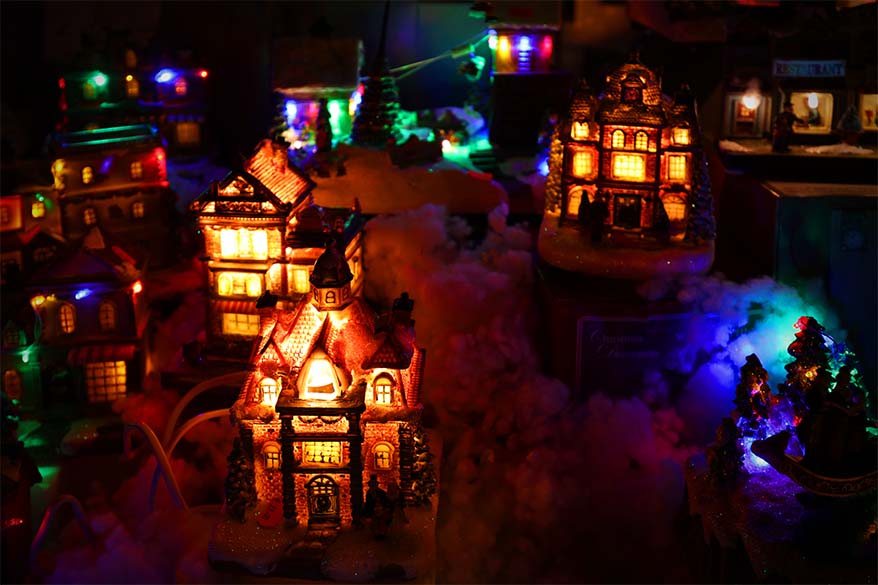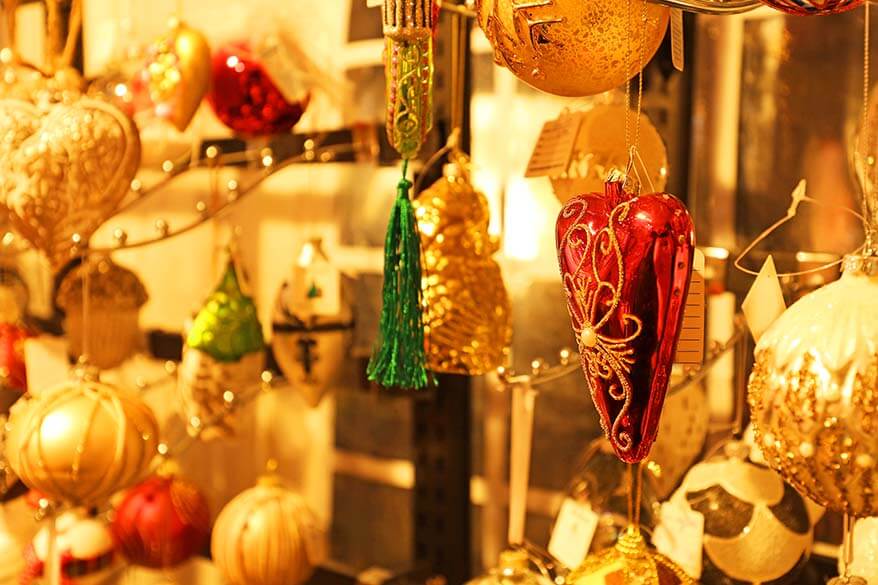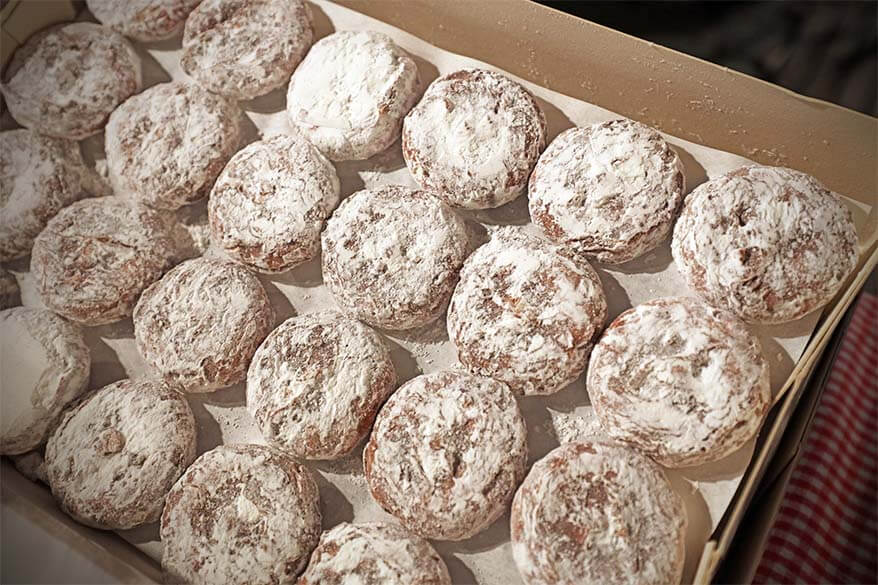 Kids will love visiting Santa's enchanting houses where they can meet a real Santa Claus!
In case you didn't know, Santa Claus is not such a big deal for the Belgian kids as Sinterklaas is. Sinterklaas brings all the presents for the kids on December 6 already, but by Christmas, it's all forgotten and so Santa is very welcome as well.
Our kids know by now that Santa Claus brings presents to the rest of the world. So why not in Belgium, since he is already here anyway…
Just to be on the safe side, we usually go to say hi to the Santa and to make sure that our names were on his list for Christmas.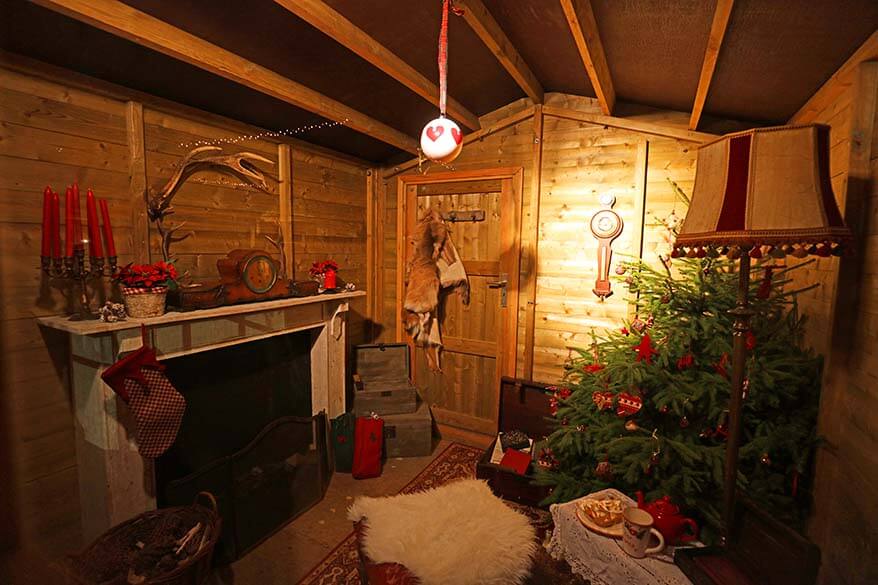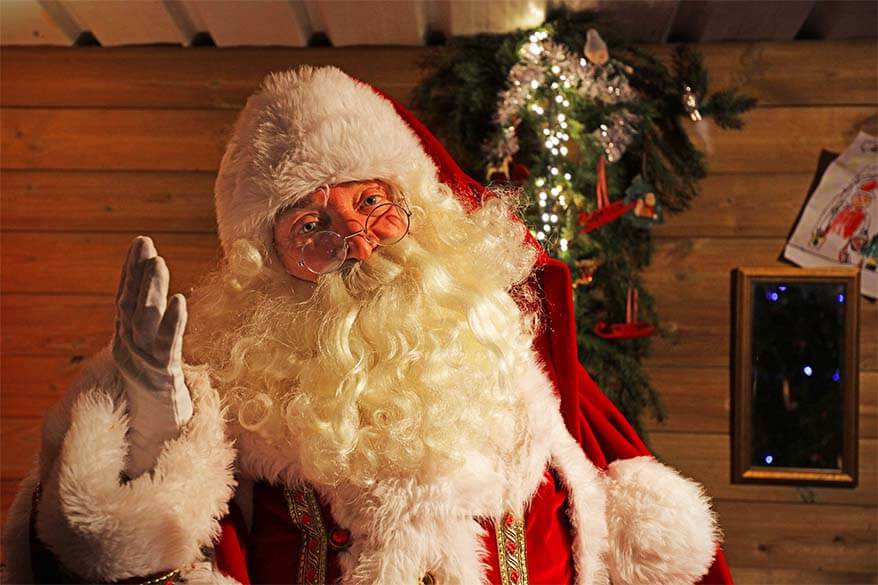 Holiday Season in Leuven
Don't limit your visit to Leuven in winter to the Christmas market only! The town might be small, but it's so beautiful.
Make sure you walk to the beautiful 15th century gothic town hall of Leuven.
Its beautiful decorations and Christmas lights turn this impressive building into a true fairytale castle! Not to be missed in the holiday season!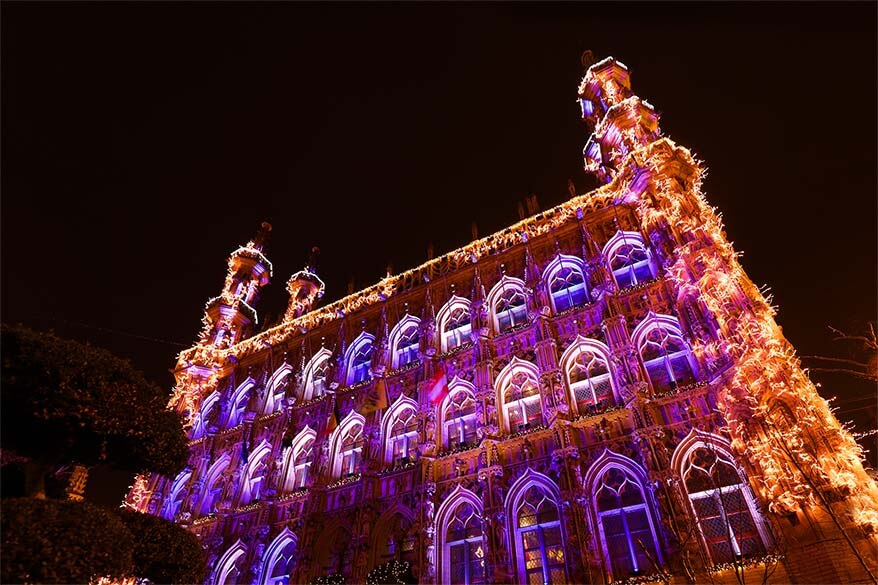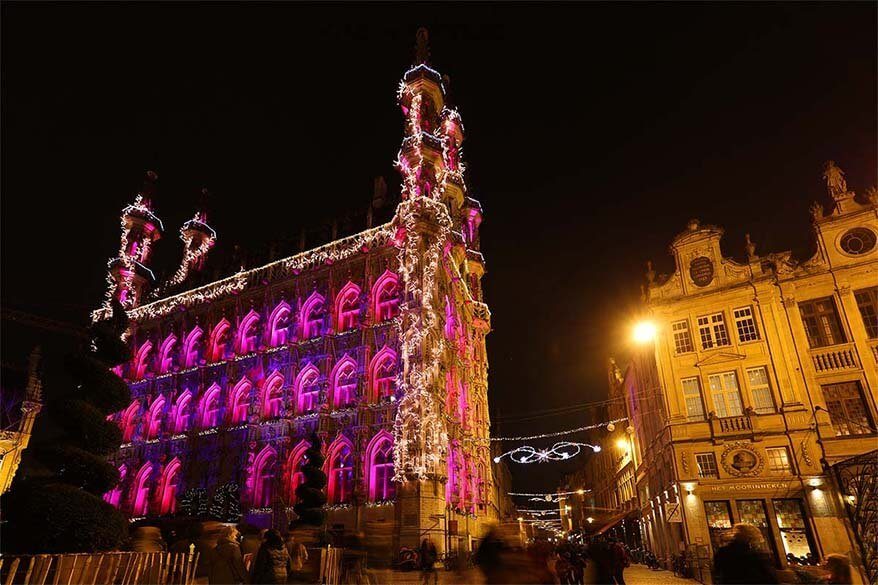 And since you are at the town hall anyway, make sure to visit the monumental St. Peter's church and the Christmas stable just outside of the church.
Don't be surprised if you find the Christmas stable locked for the night though. As I said, Leuven is a university town and so once in a while students rearrange the nativity scene or move baby Jesus to a new location… And so the city of Leuven takes precautions…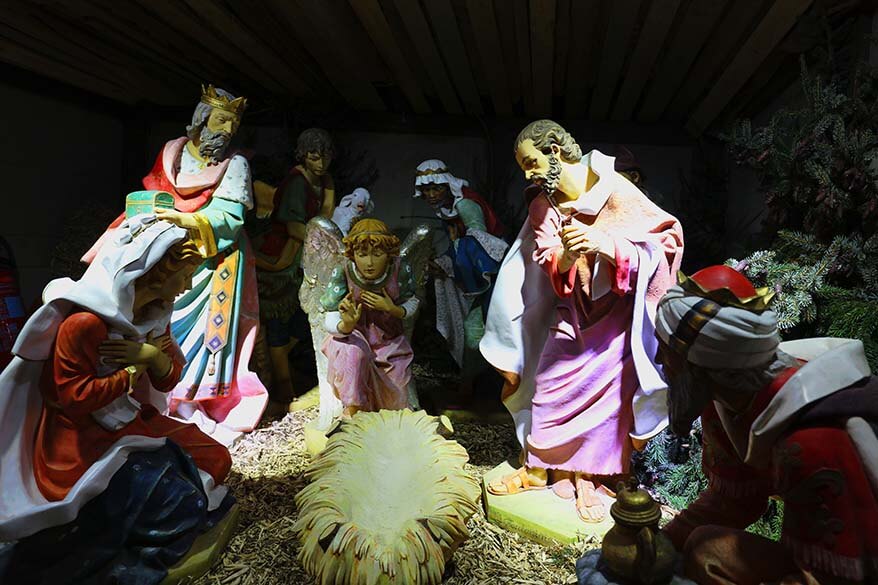 When we visited last time, there was also a small wooden house on the town square at the city hall. You may have heard of Le Petit Chef, the world's smallest chef, who turns your plate into a projected grill or a desert plate. It was so well done and definitely worth seeing!
I guess it won't be in Leuven every holiday season, so take a look at the video below!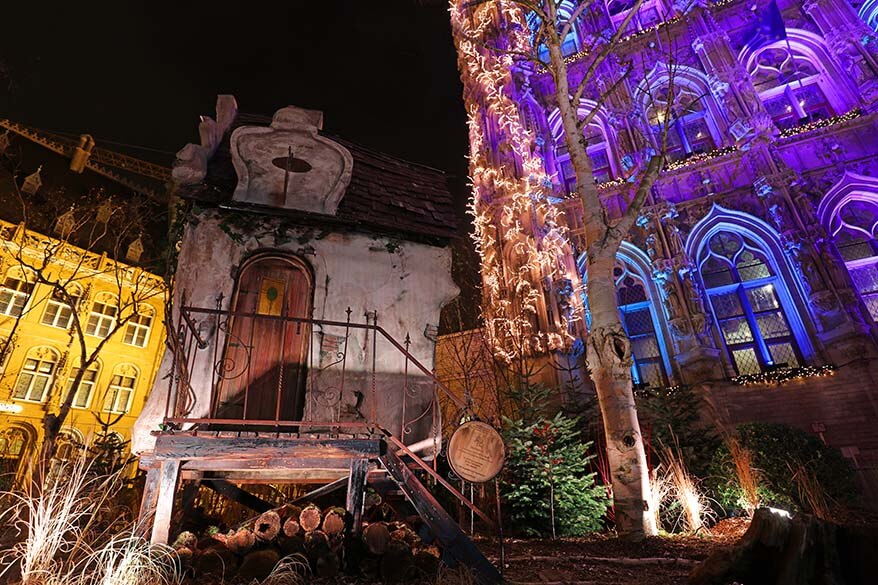 When Is Leuven Christmas Market Open
Leuven Christmas market is normally open in December. No dates have been announced for 2021 yet.
Practical Information
Location of the Christmas market: Monseigneur Ladeuzeplein and the adjacent Herbert Hooverplein.
Leuven can be easily reached from Brussels by train (+- 30min). If you come by car, you can try to park at the underground parking garage at the Monseigneur Ladeuzeplein where the Christmas market is held. Alternatively, you can leave your car at the parking of the railway station.
Where to Stay in Leuven
While Leuven is an easy (half) day trip from Brussels, you may want to spend at least one night in town. Shopping and dining are great too! And there are many great cafés, pubs, cocktail bars, etc.
If you decide to stay in Leuven, I can recommend these really nice hotels for all budgets. They are all located in the old town.
READ ALSO: Hidden Gems of Europe's Christmas Markets
More tips for visiting Belgium:
If you found this post useful, don't forget to bookmark it and share it with your friends. Are you on Pinterest? Pin this image!