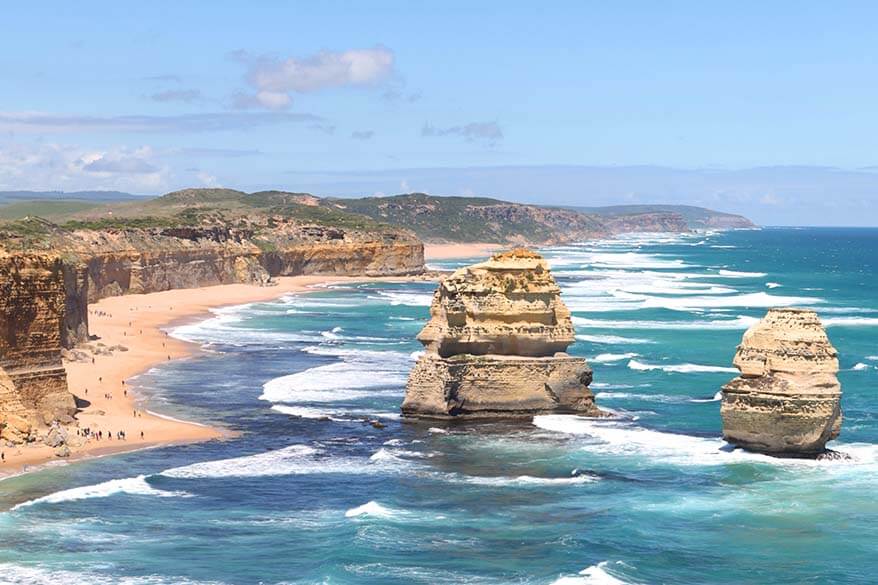 Are you looking for the best Australia itinerary? It's a tough choice – there are just so many options… Nevertheless, in this post, we try to give you a good starting point on how to best plan your Australia road trip itinerary. Find out!
Good to know: This 5 weeks Australia itinerary is structured in such a way that it includes separate 'itinerary blocks' per area (Sydney, Melbourne, Red Center, etc.). So you can just pick the areas that interest you the most and plan your own perfect Australia road trip.
We visited Australia twice. The first time we followed a standard East Coast itinerary from Cairns to Sydney and, to tell you the truth, were quite disappointed. The 5-week Australia road trip itinerary that I share in this article is based on our second road trip in Australia. We planned this trip ourselves, spent many hours perfecting this itinerary and we absolutely loved this trip!
This Australia itinerary covers many highlights that we thought were worth our time the most. After all, when you fly to the other side of the world, you really want to see the best of the best, right?
We spent more than a month in Australia with kids and visited many different regions. Our Australia itinerary started in Sydney and the Blue Mountains, followed by the Red Centre. We then visited Kangaroo Island and the Great Ocean Road. We spent 10 days in Tasmania and ended our Australian road trip in Melbourne.
Below you can find our 5-week Australia road trip itinerary in a nutshell. It includes a day to day planning of our Australian road trip and some practical tips.
Would I change anything to this Australia itinerary? Not much. I would add some extra days here and there, but this itinerary pretty much covers all the highlights in each place. And who has so much vacation time… We could only do this trip because our kids were still young and we weren't tied to school holidays at that time…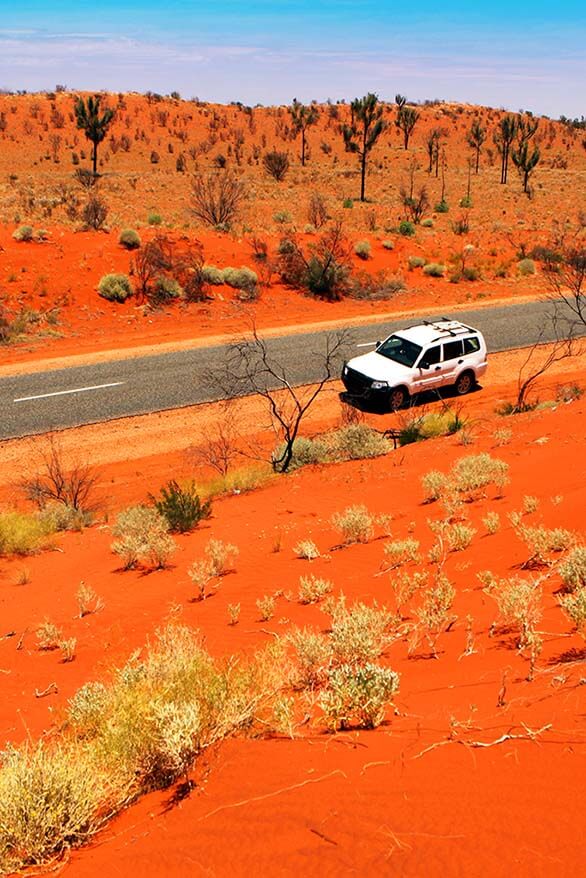 There are a few popular regions of Australia we didn't cover during this trip – the Great Barrier Reef and the Northern Territories around Darwin, also Western Australia.
We skipped the Great Barrier Reef because we had been there in the past and because our kids were too young to go snorkeling. We left Darwin for another time as well because we visited Australia in November and it's rainy season in the North. But if you have more time, I definitely recommend adding these two areas to your Australia itinerary as well. Here you can find a suggested trip itinerary for Darwin area.
If you have even more time in your Australia itinerary, Western Australia is also beautiful, especially if you like nature destinations. Just keep in mind that distances are big and so you'll need at least a few weeks extra if you want to add Perth and Western Australia to your Australian itinerary.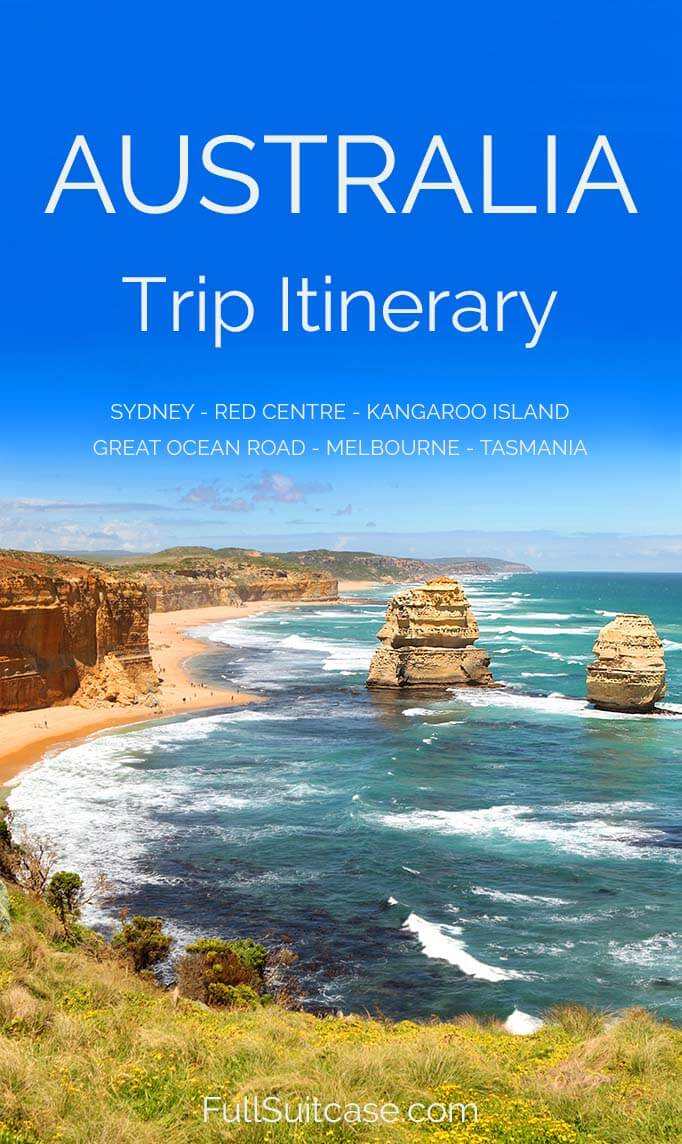 Planning tip: Below you can find our Australia road trip itinerary. To help you plan your trip easier, I split our Australia itinerary into separate blocks per region. That way you can easily mix and match these 'blocks' depending on which areas you want to visit. This will allow you to plan your trip Down Under and create your own perfect Australia itinerary, using our tips and suggestions. Take a look!
Sydney and The Blue Mountains – 4 Days
Probably every Australia itinerary will start or end in Sydney. It's such a beautiful city and there is so much to see – definitely worth a stop. We don't spend much time in cities when we travel, but we spent two days in Sydney and loved it. We also visited the nearby Blue Mountains and I think that this stunning area is also a must when visiting Sydney.
Here is how our itinerary in the Sydney area looked like:
TIP: You can either rent a car for the last two days or spend more time in Sydney, stay in the city, and book a day trip to the Blue Mountains. If you travel without kids, I think it's a much better option to just stay in Sydney. Unless you want to spend more time exploring the Blue Mountains, of course. In that case, you may want to stay there for a few more days.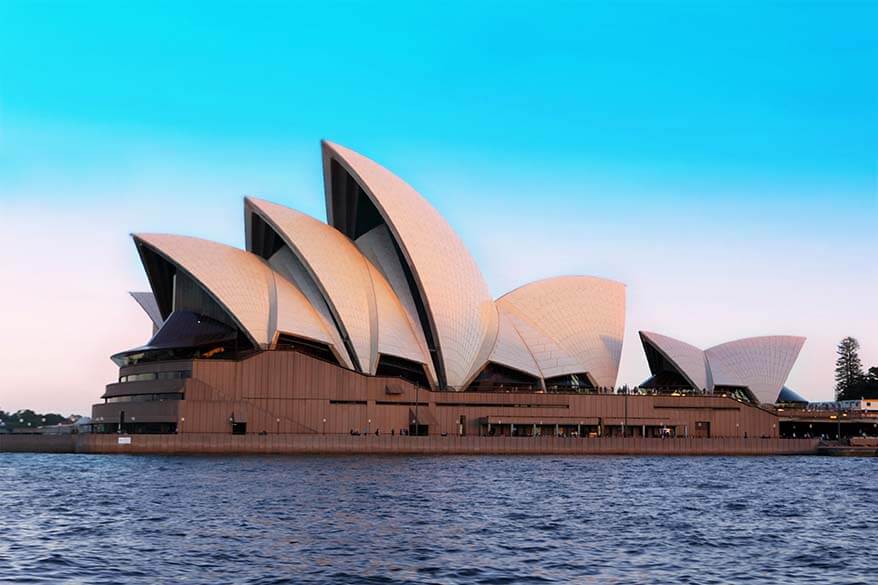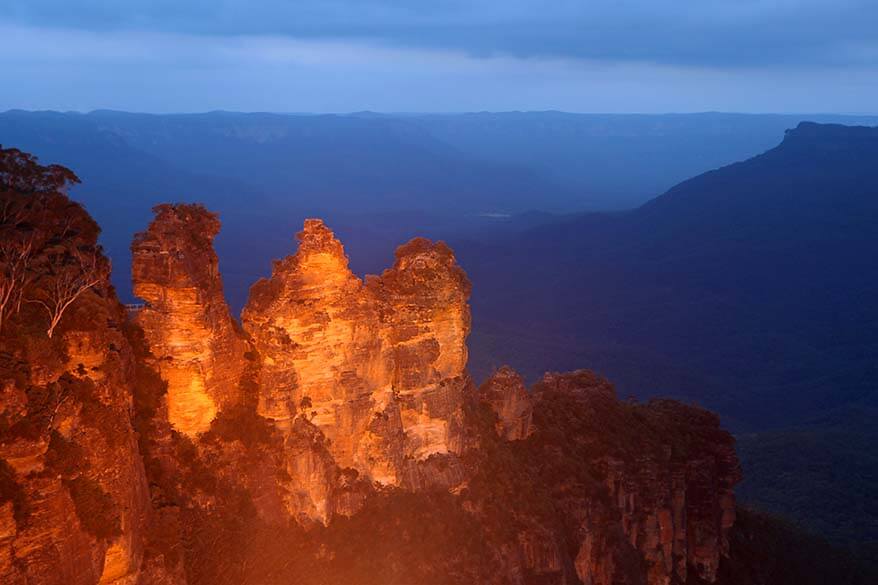 Australia's Red Center – 6 Days
If there is one part I would include in every Australia itinerary, it's the Red Center. It's just so typically Australian and so unique that you really shouldn't miss it. The trip between Alice Springs and Ayers Rock including West MacDonnell Ranges and Kings Canyon is probably one of the most special trips we ever did, not just in Australia.
Below is a short version of our daily schedule. Here you can find our detailed 6- day itinerary for Australia's Red Centre, from Alice Springs to Uluru.
TIP: You will need a 4WD for this itinerary. It's possible to do this trip driving only paved roads as well, but in that case, you will need to cover the distance of almost 700 km between Glen Helen and Kings Canyon on the paved road (instead of 250km via the Mereenie Loop).
If you decide to do that, then take your time to explore the gorges of the West MacDonnell Ranges a bit more and spend a night in Alice Springs again, before continuing to Kings Canyon. If you are only planning to drive from Alice Springs to Uluru, you can do it in a regular car. You can find the best outback car rental deals here.
READ MORE: Red Centre Itinerary – from Alice Springs to Uluru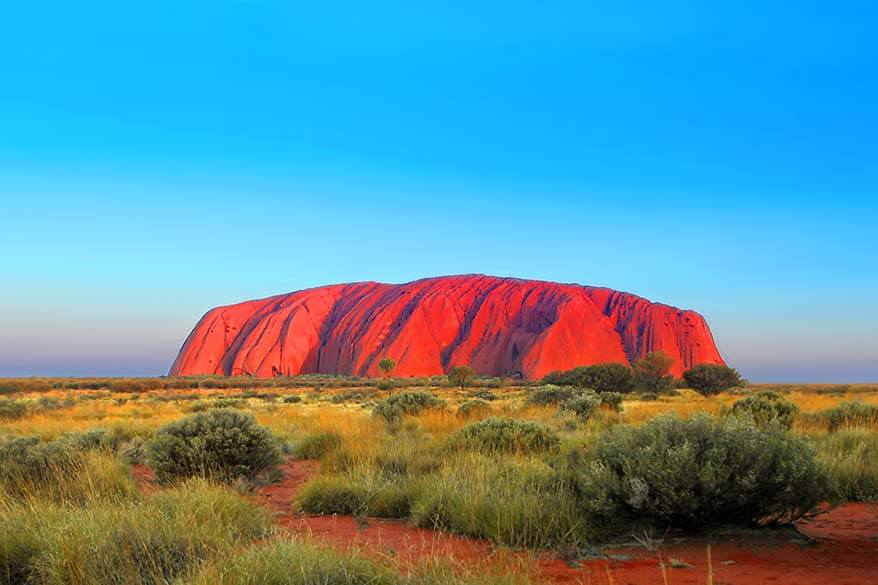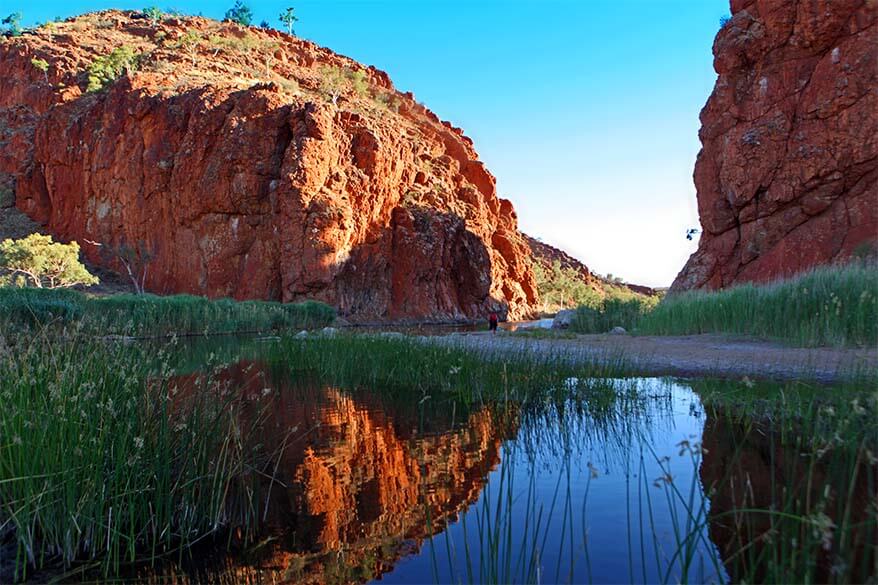 Adelaide and Kangaroo Island – 5 Days
I am so glad we included Kangaroo Island in our Australia road trip itinerary. It became one of our favorite places Down Under and one I'd like to return to again.
Here is an overview of our Kangaroo Island itinerary:
Good to know: You will need to rent a car in Adelaide and take a ferry to Kangaroo Island. We rented a car from Adelaide and dropped it off in Melbourne. After visiting Kangaroo Island, we continued our Australian road trip via the Grampians National Park and the Great Ocean Road to Melbourne (see further).
READ MORE: Kangaroo Island Itinerary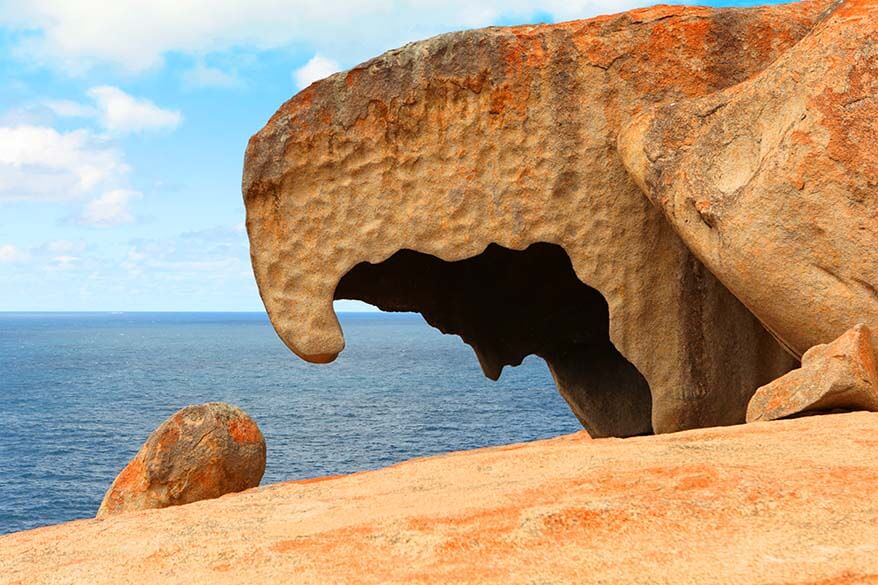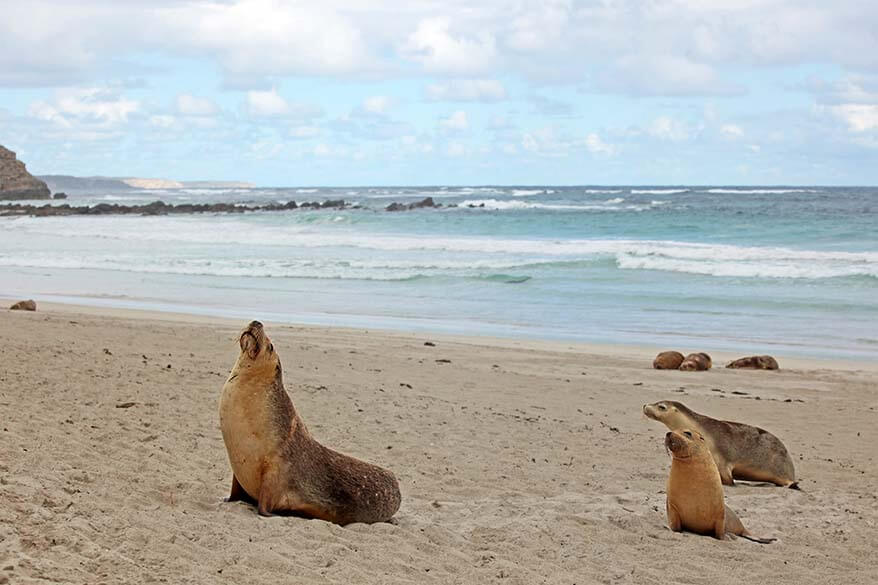 Kangaroo Island to Melbourne via the Grampians NP and the Great Ocean Road – 7 Days
This part of our Australia itinerary required a bit more driving, but the two main highlights – Grampians National Park and the Great Ocean Road were more than worth it. Here is how our road trip itinerary between Adelaide and Melbourne looked like:
Day 16: Kangaroo Island to Robe. Stay in Robe for 1 night. There isn't much to see in Robe, but you need to break the long drive somewhere in the area.
Day 17: Robe to the Grampians National Park. Stay in Halls Gap for 2 nights.
Day 18: The Grampians National Park.
Day 19: The Grampians to Warrnambool. Stay in Warrnambool for 1 night.
Day 20: Warrnambool to Lorne (Great Ocean Road). Stay in Lorne for 2 nights.
Day 21: The Great Ocean Road. TIP: try to spot some wild koalas at the Kennett River first thing in the morning.
Day 22: Lorne to Melbourne Airport and flight to Tasmania. Stay in Hobart for 1 night.
As you can see, we skipped the city of Melbourne at this point and flew straight to Tasmania. This is because we came back to Melbourne at the end of our Australia trip for the flight back to Europe (see further).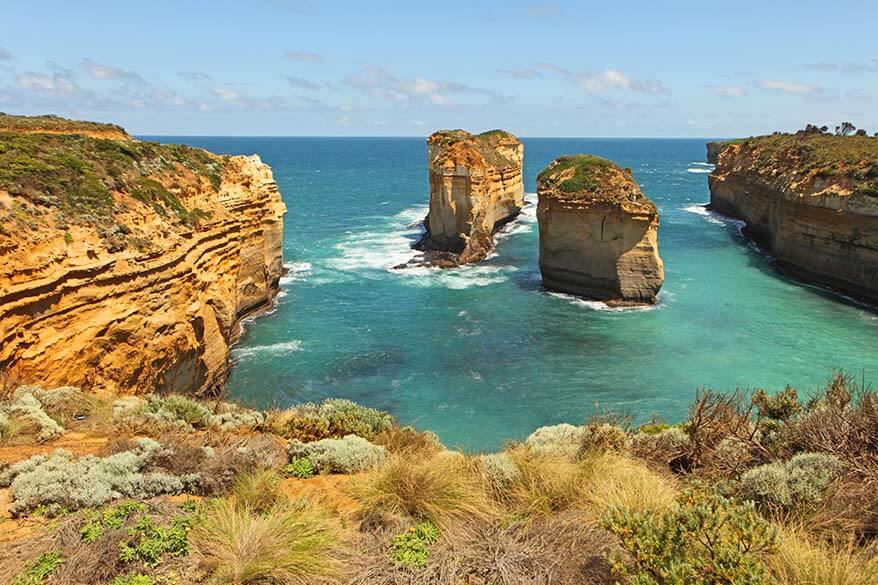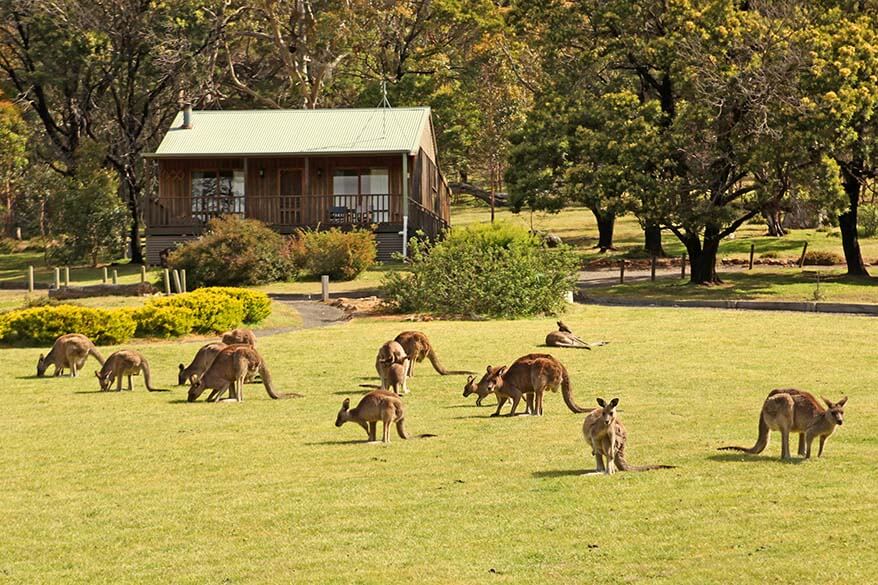 Tasmania – 10 Days
While not many people include Tasmania in their Australia trip itinerary, it's really worth a trip if you have at least a week to spare. It's probably worth it for just a few days as well, but it really depends on how much time you have. Below you can see how our itinerary in Tasmania looked like.
TIP: You will need to rent a car in Hobart for this Tasmania trip.
READ MORE: What to See and Do in Hobart
Day 23: Hobart to Freycinet NP. Stay in Coles Bay near Freycinet NP for 2 nights.
Day 24: Freycinet National Park.
Day 25: Freycinet NP to Scamander or Saint Helens. We stayed in Scamander and this is one thing I would have changed in our itinerary. I suggest to drive further till St Helens and stay there instead. Visit the Bay of Fires. Stay in St. Helens for 1 night.
Day 26: Saint Helens to Launceston. Stay in Launceston for 1 night.
Day 27: Launceston to Cradle Mountain NP. Stay in Cradle Mountain for 2 nights.
Day 28: Cradle Mountain National Park.
Day 29: Cradle Mountain to Strahan. Stay in Strahan for 2 nights.
Day 30: Strahan.
Day 31: Strahan to Hobart. Stay in Hobart for 1 night.
Day 32: Flight from Hobart to Melbourne. Stay in Melbourne.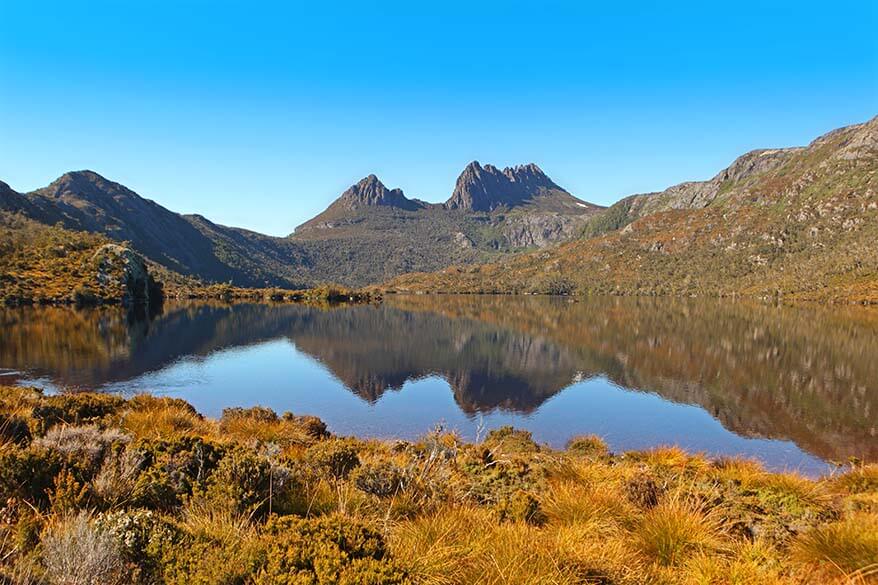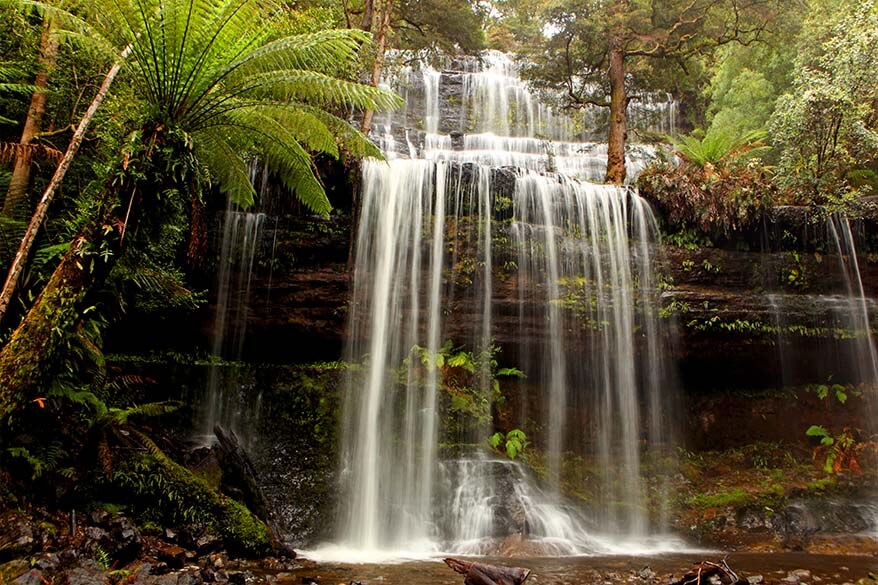 Melbourne – 2 Days
Days 33-35: Melbourne and flight back to Europe.
If you like visiting cities, you can easily spend several days in Melbourne. We spent here one full day and half a day before heading back home.
If you are looking for more things to do near Melbourne, you could also visit the nearby Philip Island. It's a great place to see penguins in Australia.
READ MORE: One Day in Melbourne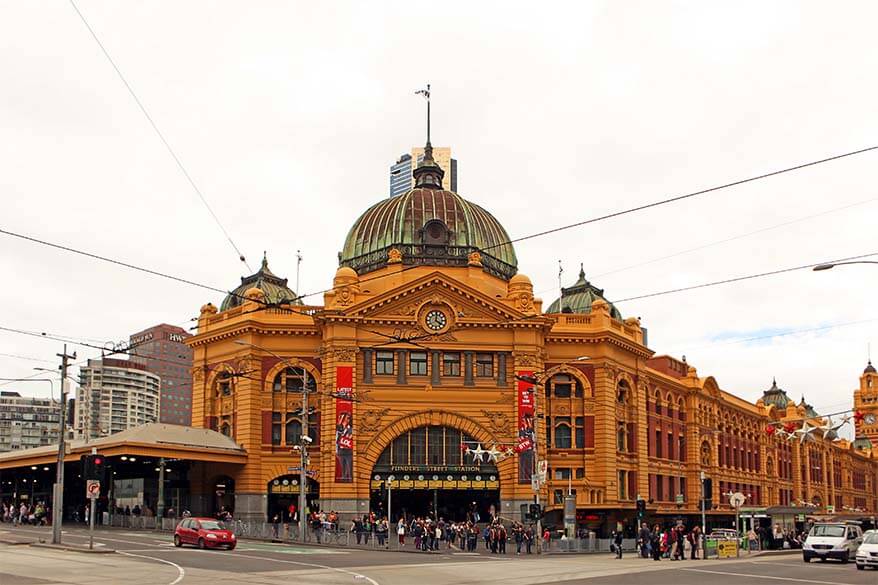 So this is our 5 week Australia itinerary in a nutshell.
As you can see, I link to some more detailed itineraries per region here and there, so you can find more information in the related posts. I never found the time to write about all the places we visited, so feel free to leave a comment if you have any specific questions about the areas that we visited, but which are not covered on the blog.
READ ALSO: Tips for Planning a Trip to Australia
In our previous posts, you can also find tips and information for visiting Australia with kids.
If you found this post useful, don't forget to bookmark it and share it with your friends. Are you on Pinterest? Pin this image!