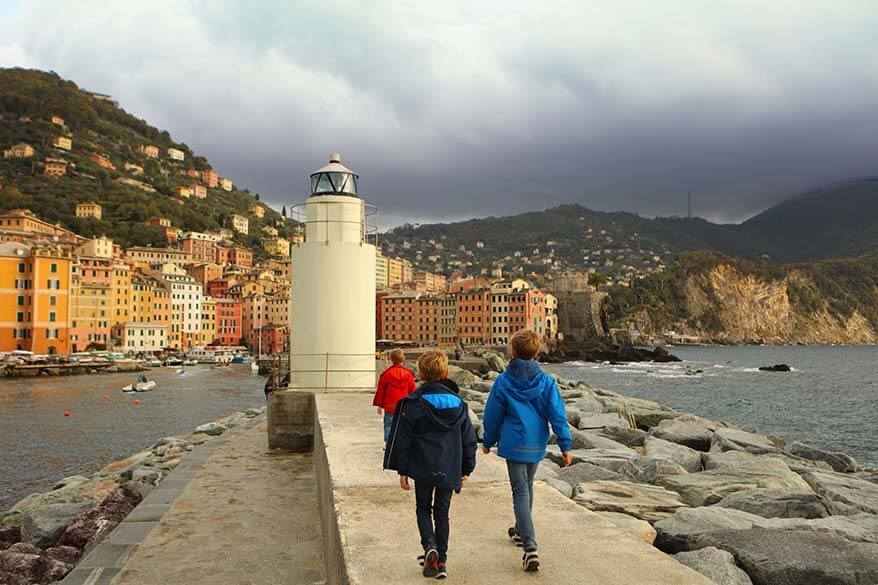 Are you thinking of traveling to Italy in November, but not sure what to expect and whether it's a good time to go? In this article, you can find practical information and tips for visiting Italy in November. In addition, we are sharing our personal experience from several different trips to Italy in the beginning and also in the second half of November.
If you are just looking for a short answer to the question whether it's a good idea to visit Italy in November, then I'd say go for it. Italy is always a good idea and there are many advantages of traveling to Italy in the fall. Read on to find out more!
Our experience: We have been to Italy countless times and visited in November twice. Once, we spent a week in Cinque Terre, Porto Venere, and the Italian Riviera with a short stop at Lake Como at the beginning of November. Another time, I traveled to Lombardy (Milan and Lake Como) at the end of November. We loved both those trips just as much as we loved visiting Italy in other seasons! In a way, maybe even more…
In this article, you will learn what the weather is like and what to expect when visiting Italy in November. In addition, you can find a short overview of all the positive and negative sides of traveling to Italy at this time of the year. And finally, at the bottom of the article, you can also find our top tips for visiting Italy in November. Find out!
READ ALSO: Best Places to See in Italy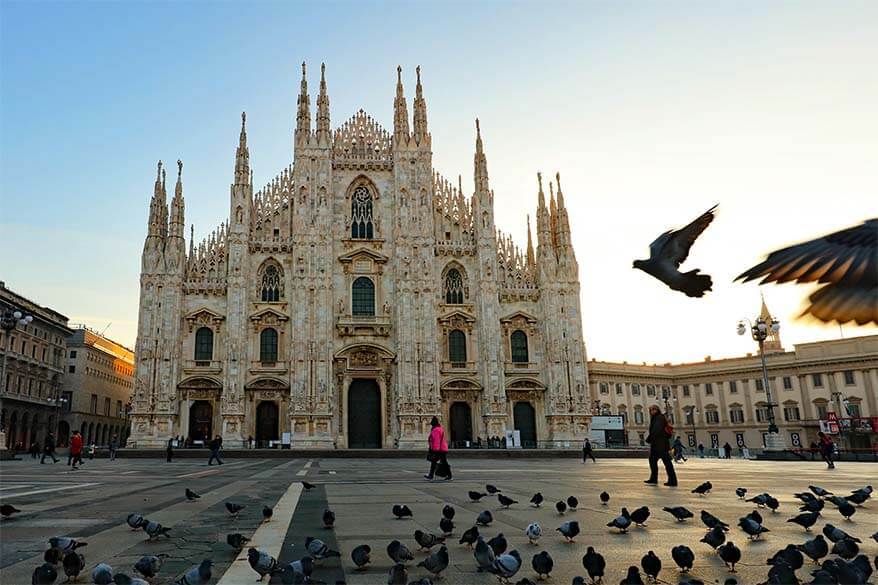 What is the Weather Like in Italy in November
The weather is one of the main concerns when planning a trip to Italy in November. However, please keep in mind that Italy is a big country and differences in temperature and precipitation in the fall can be immense between Northern Italy or for example, Sicily or Sardinia. Not even to mention the mountains where winter comes early…
Furthermore, you cannot compare the weather in Italy at the beginning of November to that at the end of the month…
November is said to be Italy's rainiest month. However, we only had two half days of rain out of two one-week trips to Italy in November…
The reality is that, unless you are booking your trip last minute, it's impossible to say how the weather will be. November is a rather unpredictable month. In general, you should expect to get at least a few rainy days in Italy in November, and, normally, you'll also need to pack some warm clothing and an umbrella or a rain jacket.
To give you an idea of what to expect, here is how the weather is like in different parts of Italy in November:
Rome: Temperatures 7-17°C (45-63 F). 9 days of (some) rain.
Milan or Venice: Temperatures 6-12°C (43-54 F). 6 days of (some) rain.
Naples, the Amalfi Coast, Sicily, Sardinia: Temperatures 10-19°C (50-66 F). 7-9 days of (some) rain.
Good to know: There is about 9-10 hours of daylight in Italy in November, depending on where and when exactly you travel.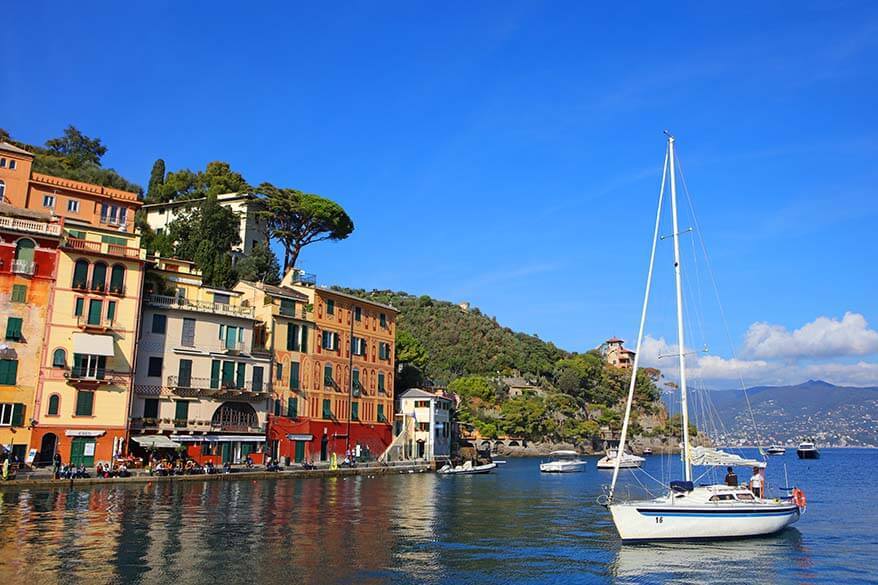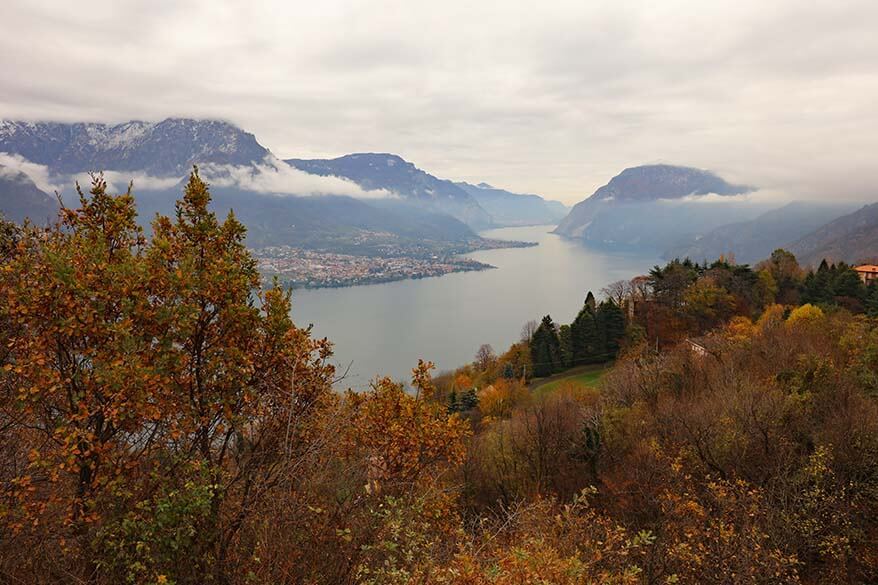 Our experience
When we visited Cinque Terre and the Italian Riviera in the first week of November, we had some sunny warm days with daytime temperatures of 18-20 °C (65-68° F) and we could just wear t-shirts.
But in that same week, we also had a few rainy days when the temperatures were just around 12°C (54°F) and we needed a sweater and a rain jacket.
When I was in North Italy at the end of November, I was wearing a warm winter jacket and my UGG winter shoes… The weather was dry but cold with temperatures around 5-10°C (40-50°F). At the same time, it was raining quite hard in the other parts of Italy…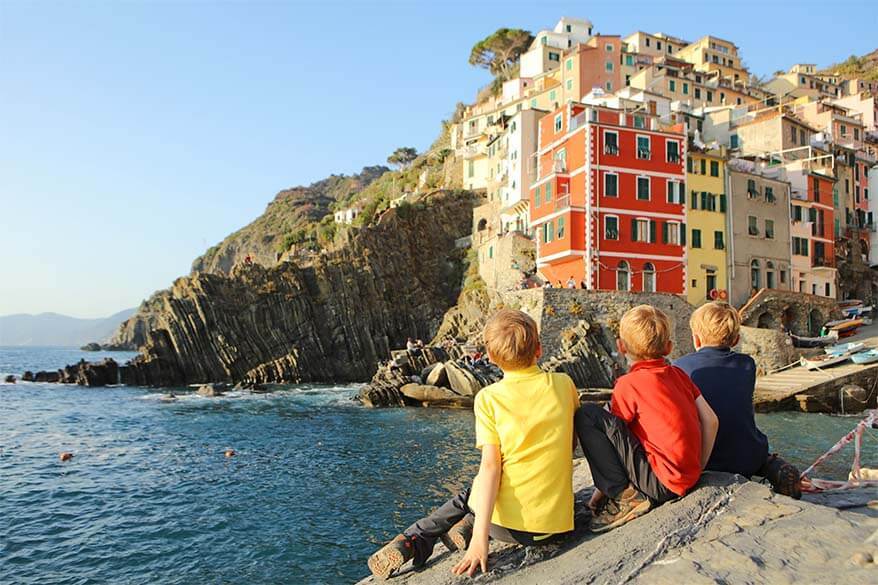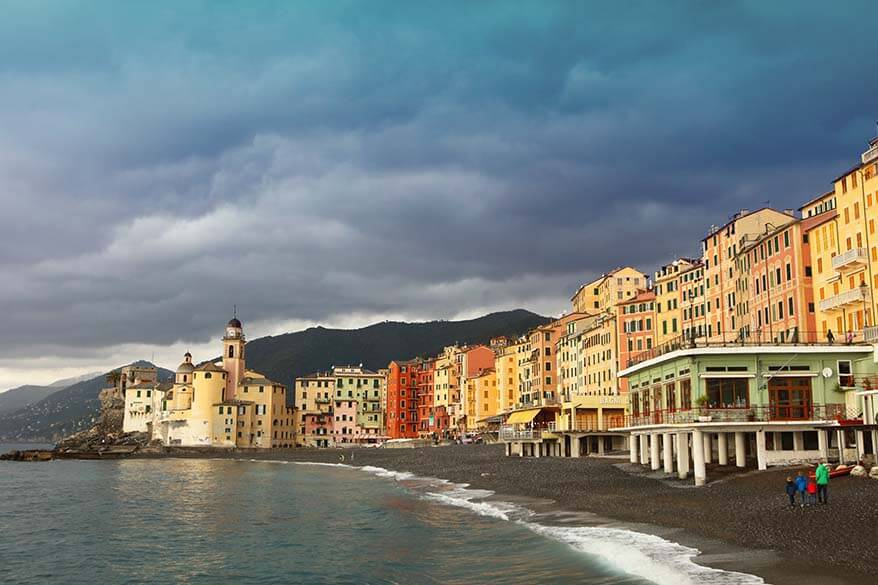 Crowds
November sees a rapidly decreasing number of visitors all over Italy. The more north you go, the fewer tourists you'll see. But also in the south of Italy, November is the start of the low season.
Many European countries have school breaks in October – the first week of November. So some places, especially in southern Italy, will still be quite lively at the beginning of November. But if you visit Italy in the second week of November or later in the month, even the most popular places will be rather quiet.
That being said, the biggest cities in Italy are always popular. And so also in November, during the day, you'll see tour buses and groups of tourists at the main attractions.
TIP: Visit the most popular landmarks just as they open. In the morning in November, you are likely to have them completely to yourselves. The cities also tend to be quite empty in the evening. Because it gets dark quite early in November, you can enjoy the beautifully-lit Italian cities without the crowds.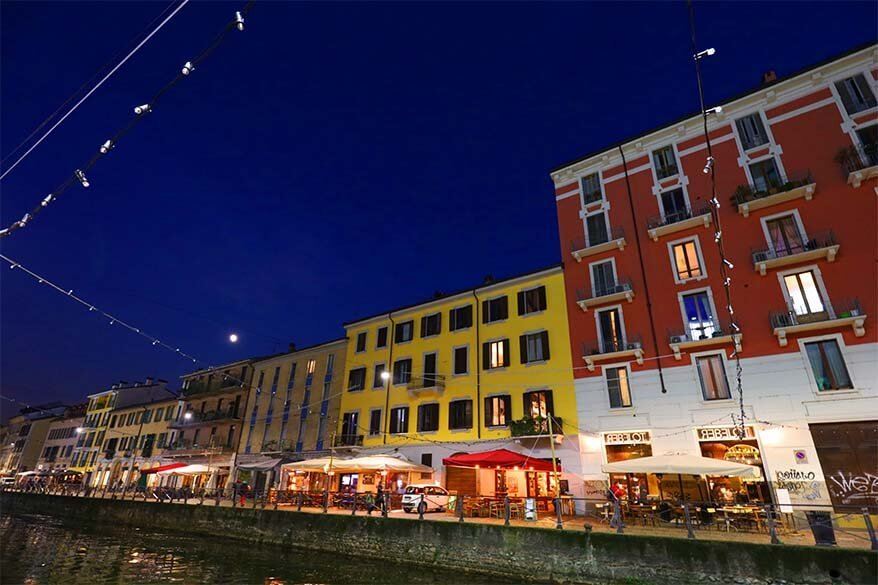 Our experience
When we visited Italy at the beginning of November, the only busy place was Cinque Terre. Nothing compared to what it's like in the high season, but still, it was rather busy at some places (and some others were very quiet).
Most of the other towns nearby – Portovenere, Portofino, Santa Margherita Ligure, or Lerici – were just pleasantly lively. Some smaller places like Camogli in that same region or Cernobbio (Lake Como) were really quiet.
When I was in Milan in the third week of November, the city was lively with locals, but there were very few tourists. We could even visit the terraces of Duomo without any queues whatsoever.
Lake Como was completely deserted at the end of November. Como town itself was pleasantly lively because it's a town where many people actually live. Whereas other places along the lake, including the world-famous Bellagio, were really quiet.
As we left, Como was preparing to open its yearly Christmas Market (starting from the last weekend of November). And also in Milan, they were about to light the Christmas decorations. So if you visit Italy in the last week of November, you'll likely find a very nice Christmas atmosphere already.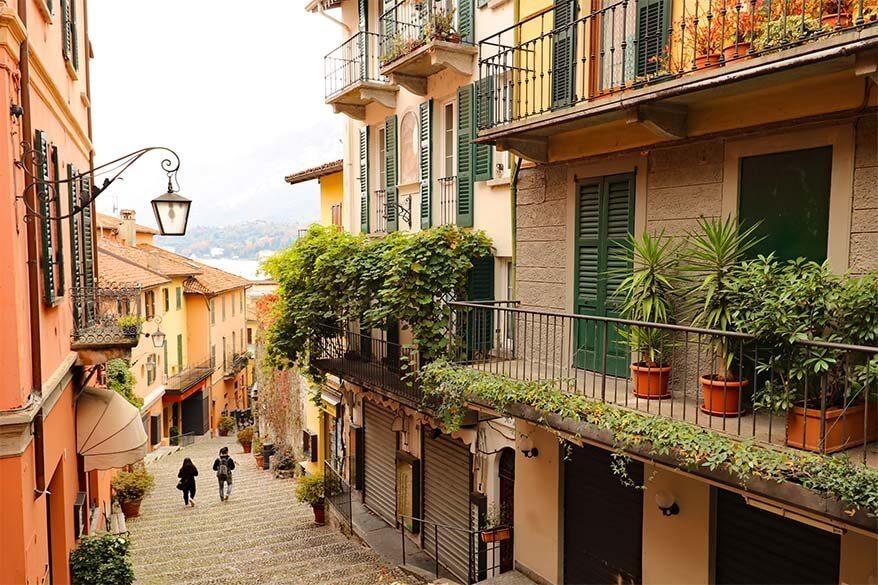 Is Everything Open in Italy in November?
As the weather cools down and gets wetter, more and more places in Italy start to close for the season in November. However, it really depends on the place.
Smaller towns that live from tourism, and especially coastal towns and villages all around Italy, go into winter sleep. Tours stop running, restaurants and shops close, and many hotels in tourist areas also close for the winter (November to March).
This is not the case in bigger cities, where most of the attractions, hotels, and restaurants remain open throughout the year. So if you are planning to travel to Italy in November, know that it's a perfect time to visit the most popular towns such as Rome, Florence, Milan, or Venice.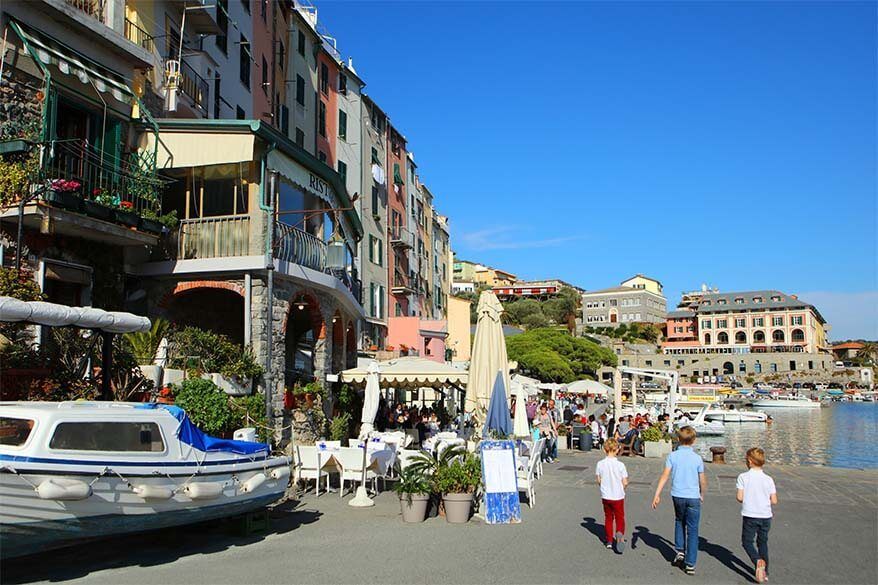 Our experience
As we visited Cinque Terre, boat tours were supposed to be closed at the end of October already. However, because the weather was really nice, they just continued to run in the first few days of November as well.
We found plenty of restaurants open and there was still no sign of it being low season. It was the same in Portofino, where boat tours were still running (albeit not as frequently as in high season).
However, the smaller and less popular towns looked a lot more sleepy already. There were local restaurants open, but the more tourist-oriented places had already closed.
In Milan and Como, everything was open at the end of November. In the meantime, in Bellagio, pretty much everything was closed for the season. Most hotels had their wooden shutters closed and the town looked deserted. There was one gelateria open in town and a few local restaurants (excellent food!), but all the shops were closed.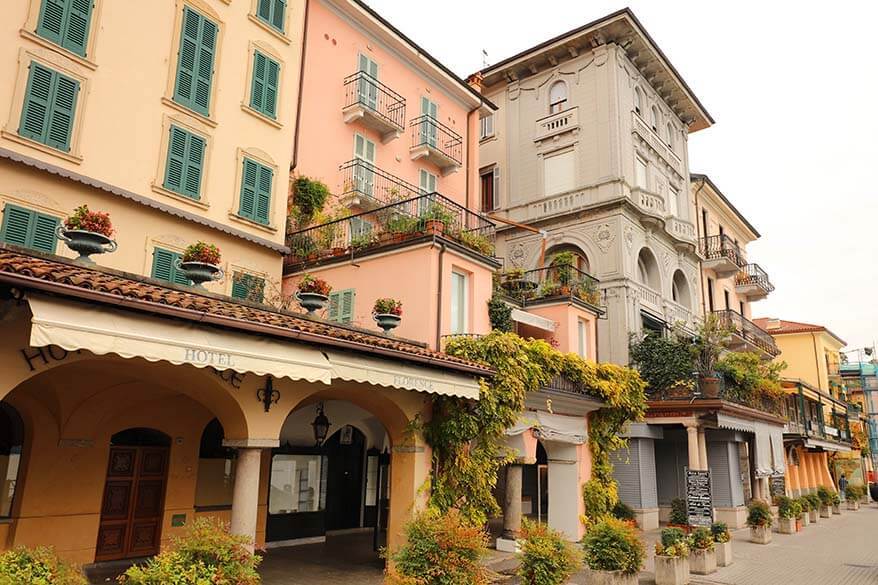 Where to Go in Italy in November
Big Cities
November is a great time to visit the most popular cities in Italy that are over-crowded in the high season. Rome, Milan, Florence, Venice, Naples, Bologna… – they have so much to offer in any season and in any weather. And there should always be at least a few days of dry sunny weather that will allow you to enjoy outdoor attractions as well!
Italian towns are just as enjoyable (if not more) in the cooler weather than they are in summer. Furthermore, if the weather is really bad, you can always visit some amazing museums, go to a concert, or have a really long lunch at a local restaurant… And when the weather is good, you can stroll the picturesque streets, beautiful parks, and maybe even take a tour to the countryside.
I loved Milan in November! Being able to explore this city without the crowds, completely changed my perception of what Milan is truly like. I'd go back in a heartbeat!
TIP: Even during low season, it's still advisable to book skip-the-line tickets for the most popular landmarks in the main cities. For example, the Sistine Chapel in the Vatican, the Colosseum in Rome, Doge's Palace in Venice, or the Last Supper in Milan are popular the whole year.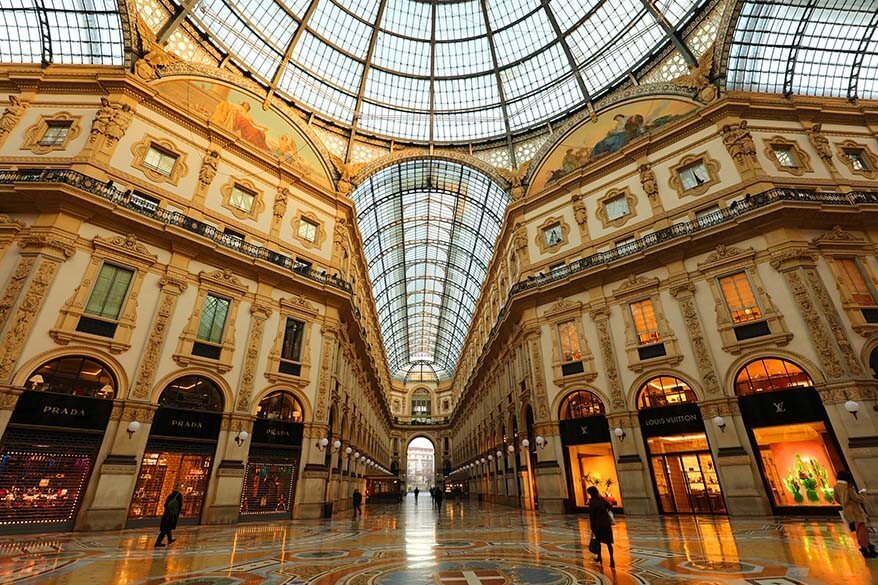 Smaller Towns
If you like to get a feeling of the more authentic side of Italy, also consider visiting some smaller towns. Especially those that are extremely popular in summer but are very quiet in November. We absolutely loved Bellagio and Camogli in November. These places are just as picturesque as in other seasons, but having them all to yourself is simply magical!
Exploring the popular coastal towns or places like Cinque Terre or the Amalfi Coast in the low season can be an unforgettable experience. The same for the most popular resorts along the Italian lakes. Also the best towns of Tuscany have a more local and authentic feel in the low season.
Although I haven't been there in November, the Emilia Romagna Region and San Marino were both amazing at the end of September. I think these places would be just as enjoyable in November as well.
TIP: If you are planning to visit smaller towns in Italy in November, do some research upfront in order to make sure that you can actually do what you are planning to. Some attractions might be closed in November and there might be fewer transport connections, to mention just a few.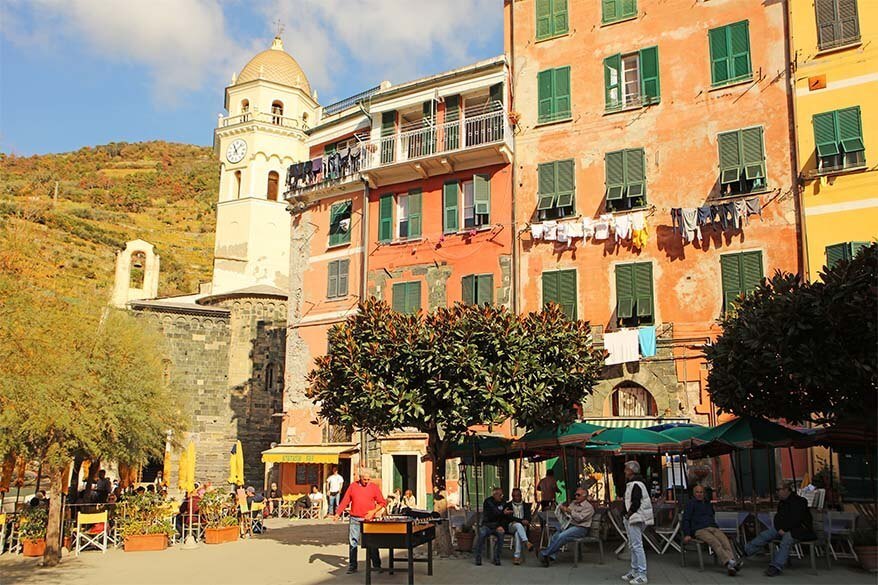 Nature
There are many places in Italy where you can admire autumn colors and enjoy what nature has to offer. Just keep in mind that it might be rainy. So it's best to have a backup plan in case your nature adventure plans fall through.
November is probably not the best time to head to the mountains in the north of Italy. Most hiking trails are already inaccessible whereas the ski season hasn't started yet.
On the other hand, some ski resorts might start operating in late November, and prices will be much lower than later in winter.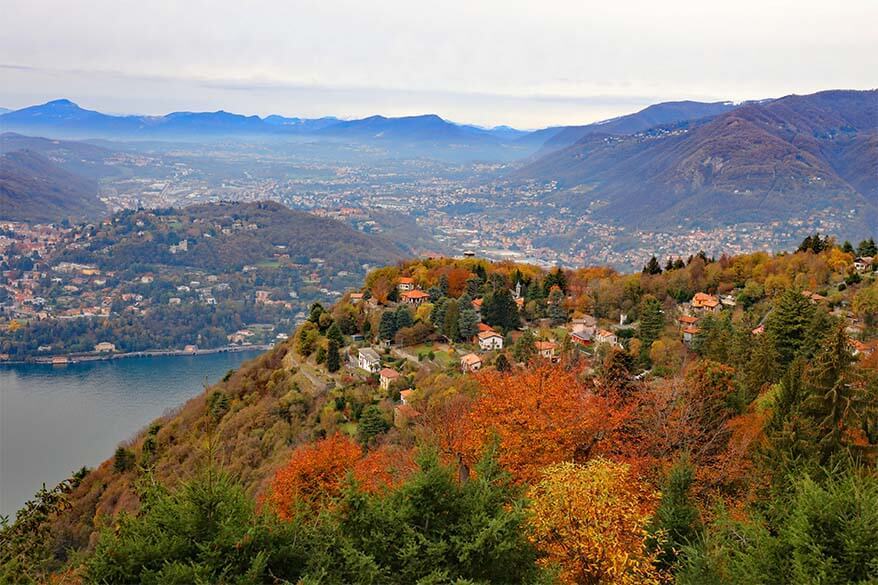 Events, Celebrations, and Christmas Markets
Fall is a popular time when many events and celebrations are held throughout Italy, also in November.
Depending on where you are traveling, take a look at the website of a local tourism board to see what there is to do in that area during your travel dates.
Many places in Italy have really nice Christmas markets and light shows and some of them already start in November.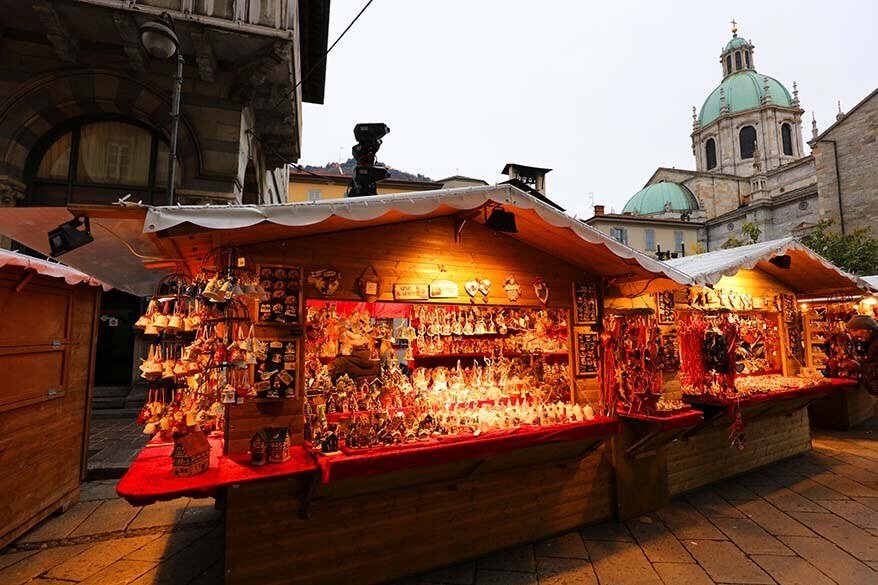 Cost
Fewer tourists and lower demand mean that it's much cheaper to visit Italy in November than in the high season. Flights are generally cheaper in the lower season and also hotel prices are generally lower.
This may not always be the case in big cities (where major events and business meetings can have a big influence on accommodation prices), but hotel prices in smaller towns of Italy are generally much lower this time of the year.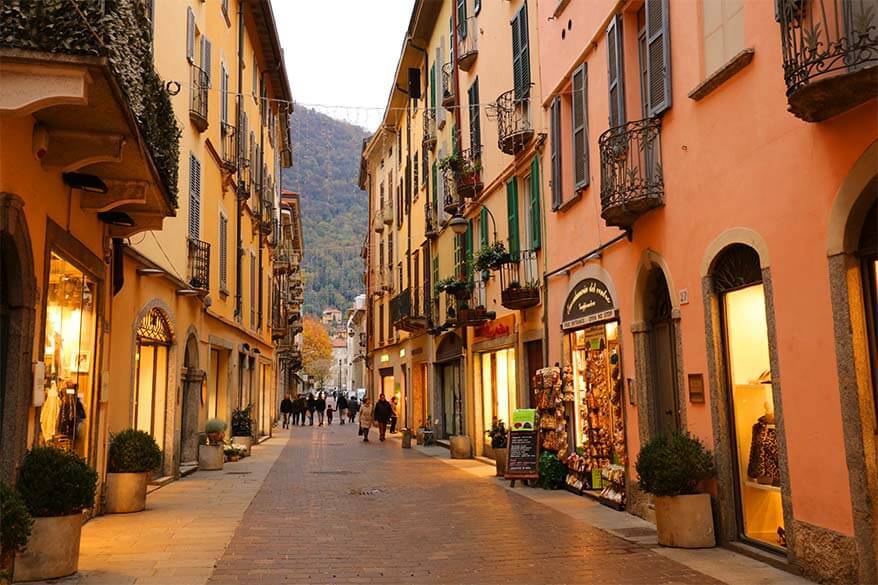 Public Holidays in Italy in November
There is just one nation-wide holiday in November in Italy and that's the 1st of November, All Saints' Day.
Most local businesses, banks, post offices, and big shops are closed on the first of November. However, we were in Italy on All Saint's Day and didn't notice much impact in the tourist areas. Souvenir shops, restaurants, and tourist attractions were open as usual.
The 2nd of November, All Souls Day, is not a national holiday, but it's actually just as important. That's the day when most people visit the graves of their late relatives and friends. Since most people actually have to work on this day, for practical reasons, they visit graveyards on All Saints Day instead.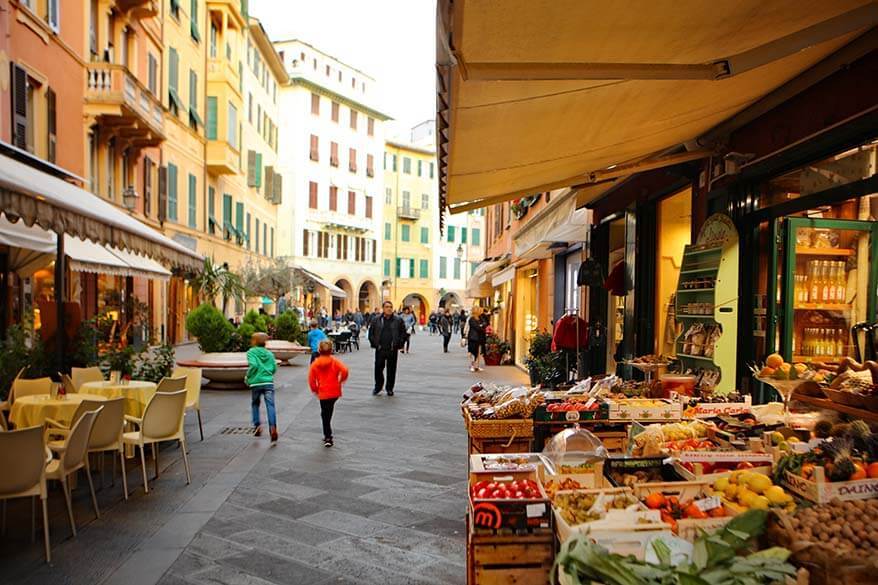 Advantages & Disadvantages of Visiting Italy in November
To summarize, here are the main advantages of visiting Italy in November:
Fewer crowds
Cheaper flights and hotels
More authentic feeling
These are the main disadvantages of visiting Italy in November:
Colder and rainy weather
Many tourist places are starting to close and smaller towns can feel deserted
Some attractions have limited opening hours or are even closed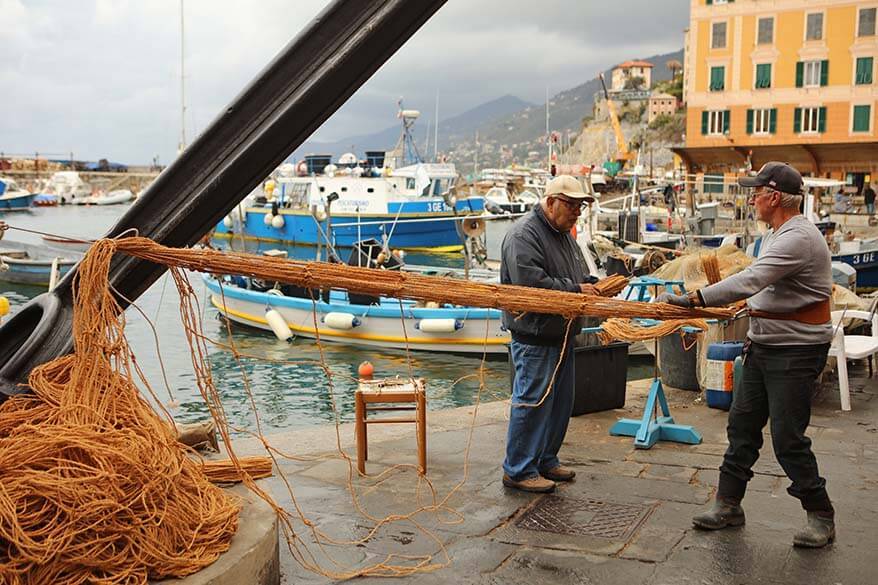 Tips for Visiting Italy in November
Do some research to make sure that the places you want to visit are actually open. Keep in mind that many places might have shorter operating times than in high season. Some others might even be closed on certain days of the week.
Book skip-the-line tickets for the main landmarks and try to visit them first thing in the morning before tour groups arrive. We recommend booking tours and tickets via the GetYourGuide website. They have the biggest selection of tickets and tours and the best customer service with the most flexible cancelation policy.
Plan to visit indoor places (museums, churches, etc), but keep your plans somewhat flexible so that you can take advantage of the nice weather as well.
If you are planning to visit smaller towns, try to visit at the beginning of November. The chances of places being open are much higher in the first week of November than at the end of the month.
If you are on a tighter budget, plan to visit in the second half of November. The prices are even lower than at the beginning of the month.
If you are visiting big cities, see if you can get tickets for an opera performance or a concert. It's a great advantage of visiting Italy in November – there are so many events!
Prepare for all kinds of weather and always pack a rain jacket or a small travel umbrella.
Wear comfortable waterproof shoes.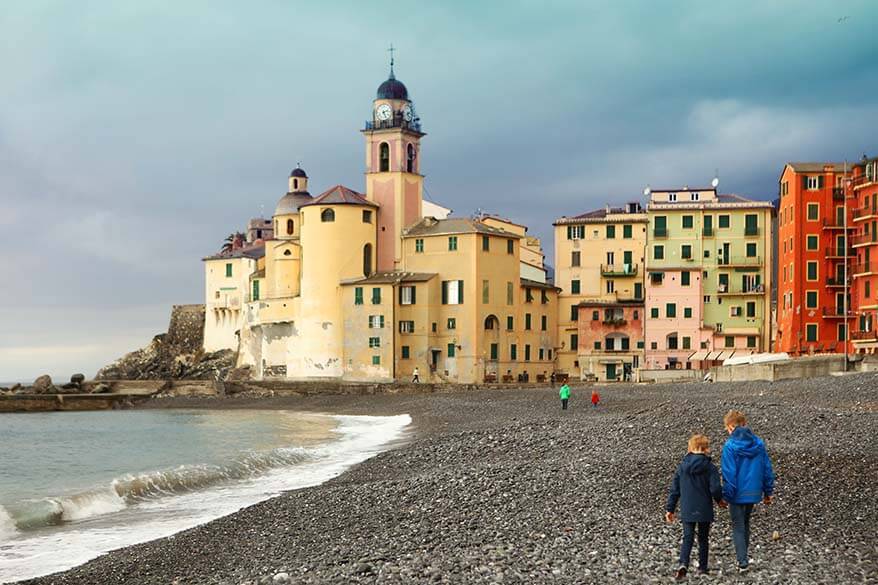 Is It a Good Idea to Visit Italy in November – Conclusion
November is a great time to travel to Italy, and especially to the big cities like Rome, Milan, Venice, Florence, or Naples. It's also a wonderful time to visit the main landmarks and cultural attractions that Italy is famous for and actually be able to enjoy and truly appreciate them.
Just imagine strolling the maze of narrow streets and canals of Venice without the crowds, and then compare that to the craziness of the high season when tens of thousands of cruise ships passengers flood the city…
Also the smaller towns of Italy are amazing this time of the year! It's the time when you can mingle among the locals, savor seasonal produce, visit museums without the crowds, and enjoy stunning coastlines and empty beaches with a dreamy off-season atmosphere.
With fewer tourists than during most other months, November is actually one of the best times of the year to experience the more authentic side of Italy.
READ ALSO: Best Time to Travel in Europe
Have you been to Italy in the off-season? Feel free to share your experience with us – you can do so by leaving a reply below.
More tips for your trip to Italy:
If you found this post useful, don't forget to bookmark it and share it with your friends. Are you on Pinterest? Pin these images!