Visiting Lake Como in Italy, and wondering what there is to see and do in Como city itself? In this guide, you can read about the top places to see and the main landmarks of Como town. Find out!
Scenically located on the Italian/Swiss border at the southern end of Lake Como, Como is a charming destination that welcomes visitors all year round.
Its elegant old town – enclosed by 12th-century fortress walls – is steeped in history and abundant in medieval architecture.
The many flowerbeds and blossoming trees lend color to the streets whilst the city's atmosphere is laid-back, with plenty of cozy cafes where you can sit and enjoy a slice of local life.
With its wide, flat streets, Como is far easier to explore than many of the small, neighboring towns and villages. Plus, it is well-connected in terms of transport, making it a popular choice as a base from which to explore all the nicest places on Lake Como.
In this guide, we share recommendations for the VERY BEST things to see and do in Como town and just nearby (all within walking distance). We also created a map indicating all the places mentioned in this guide.
At the end of this guide, you'll find some practical information and tips for your visit to Como. We also included a section on where to stay in Como, how much time you need, and how to plan your visit. Take a look!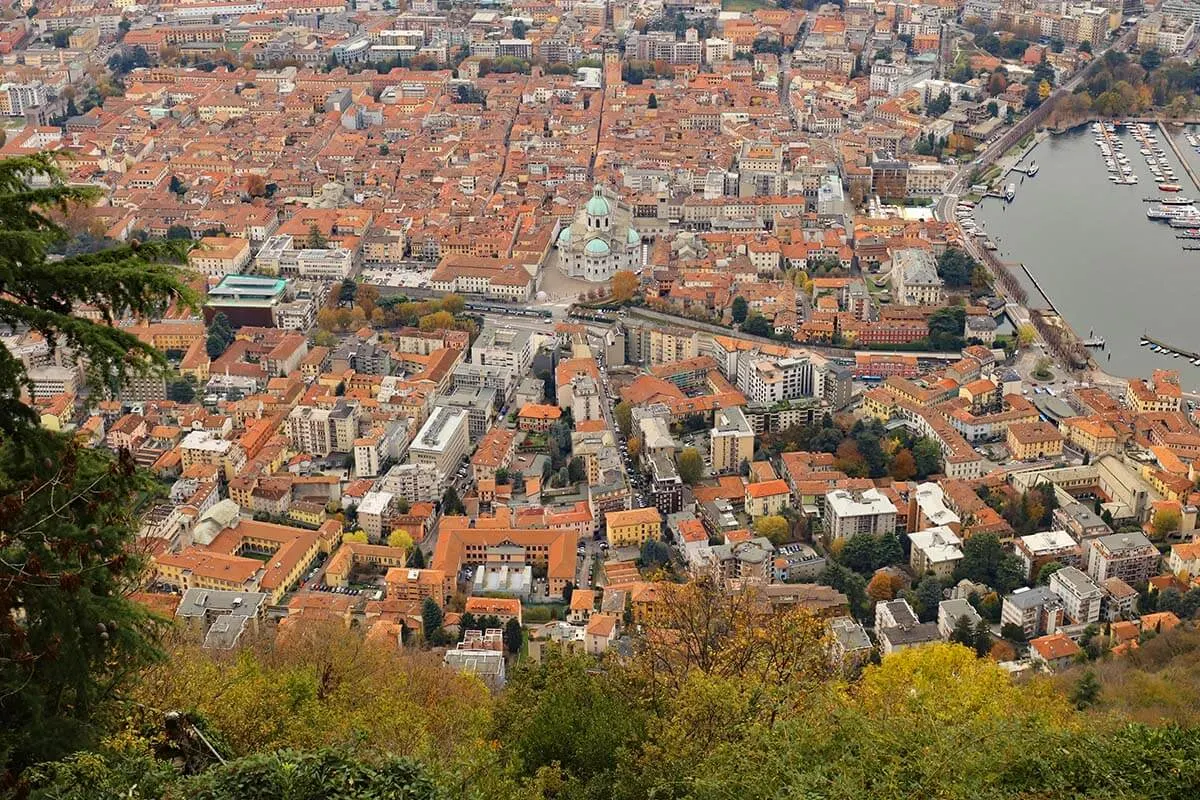 Here are the best things to do in Como:
1. Como Old Town
One of the best things to do in Como is to simply explore its old town on foot.
With cobbled streets and cozy squares lined with historic buildings, shops, and restaurants, the historic city center of Como is really cozy.
The nicest part of the old town is located between the lake and the remains of the old city wall, Porta Torre. It's in this area that you will find most shops, restaurants, quite a few churches, and several museums.
Good to know: Further below, we list some of the most prominent landmarks to see in Como's historic city center. Some of them – such as the Cathedral or Porta Torre – deserve a special mention and are not to be missed. Many others are nice to see if you have a bit more time, but are not a must if you only have a few hours in Como. You will find those additional 'nice to see' places mentioned at the very end of this article.
So if you are short on time, concentrate on the main sights and attractions in Como mentioned in the top 10 of this list.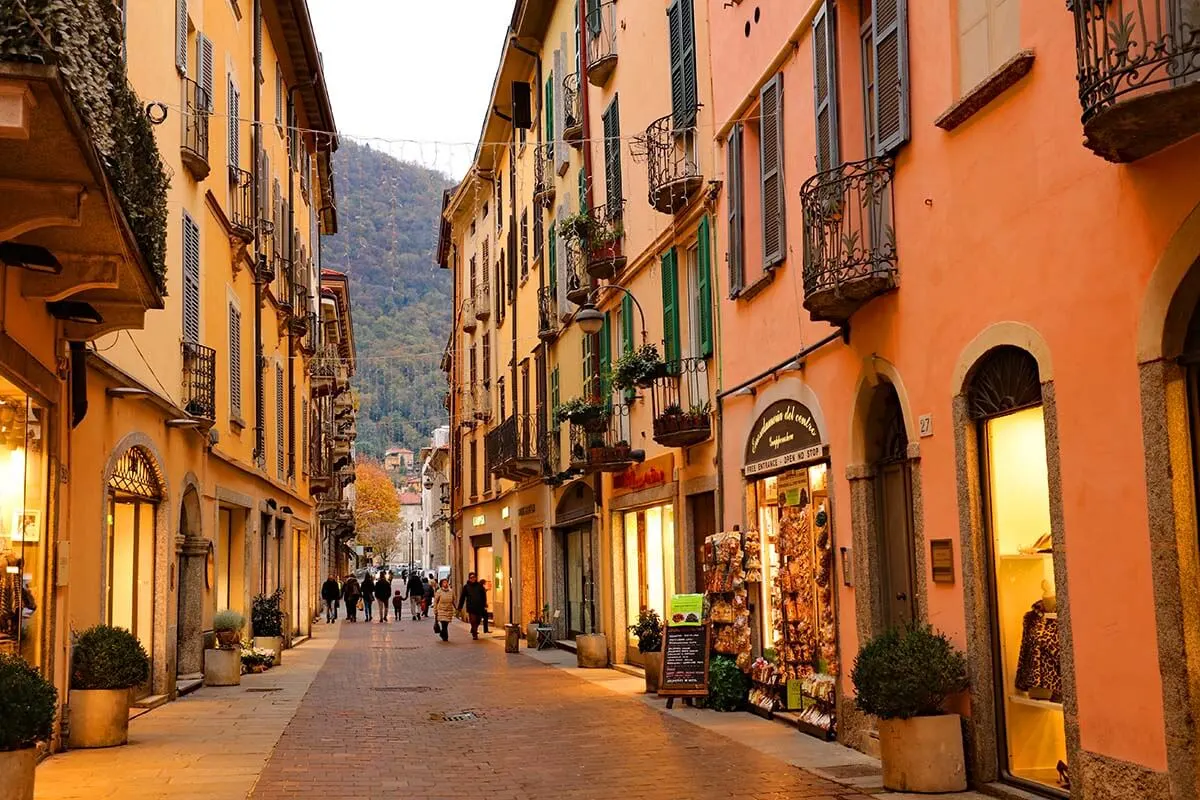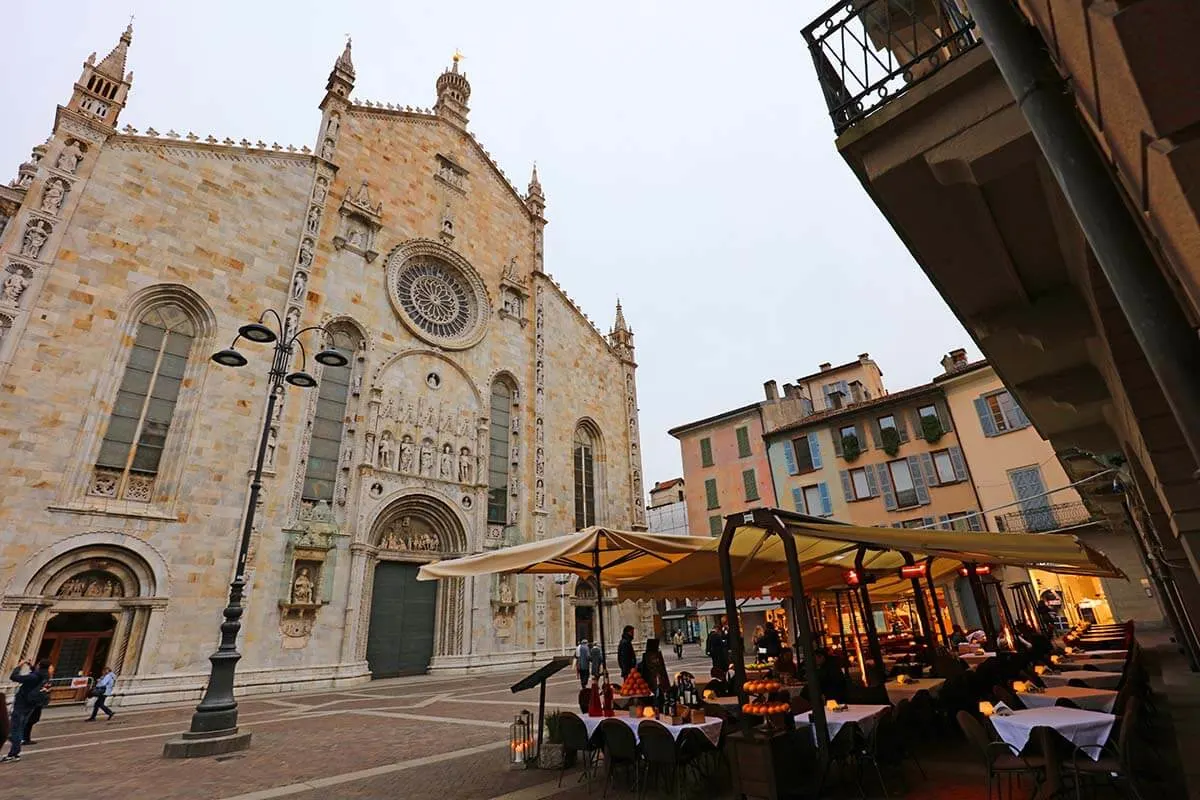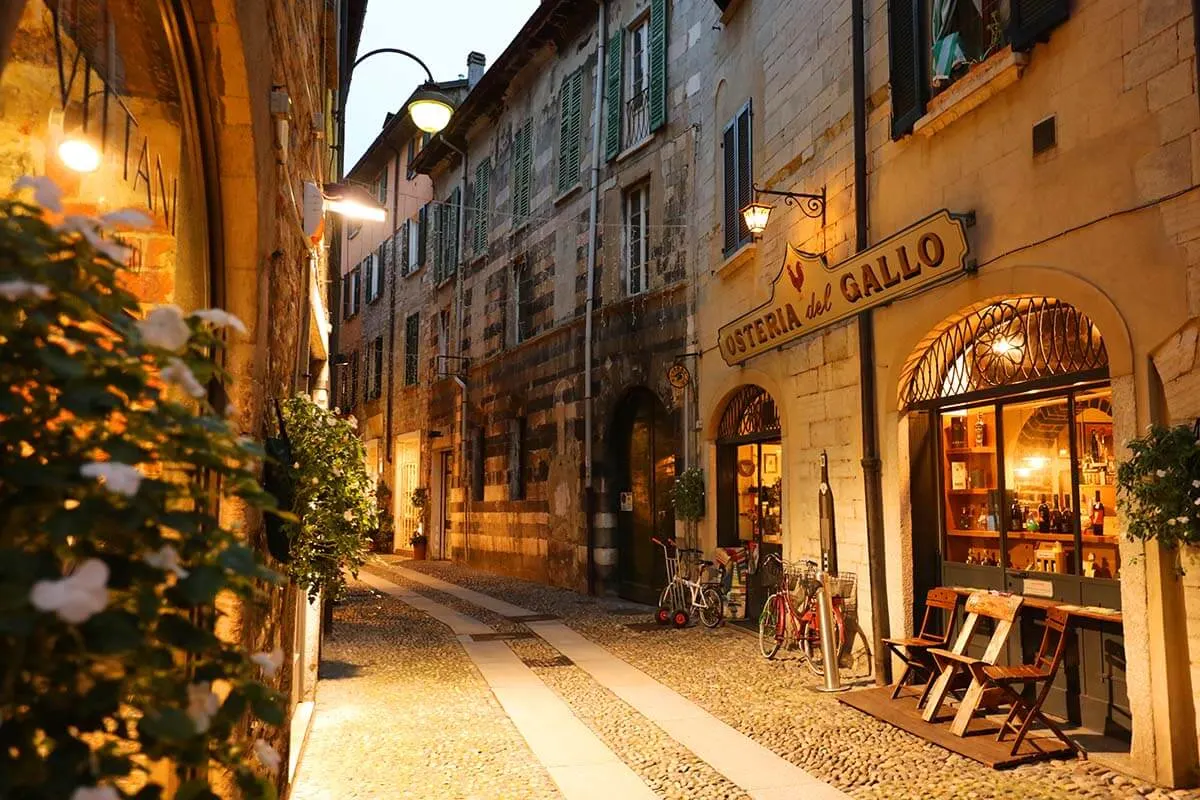 2. Como Cathedral
Como's cathedral (Cattedrale di Santa Maria Assunta – Duomo di Como) is its most important religious building and the third largest in the whole of Lombardy region. Construction began in 1396 but wasn't completed until late in the 18th century.
The result is a wonderful blend of architectural styles, including a Gothic facade, a Romanesque bell tower, and a Baroque dome. Indeed, Duomo di Como is considered to be one of northern Italy's most beautiful monuments.
The western facade is especially impressive, with high columns of statues on either side of the entrance and a rose window. You can also see two statues beside the door depicting Pliny the Elder and his nephew Pliny the Younger. These were influential Roman dignitaries who lived in Como town.
Dedicated to the Assumption of the Blessed Virgin Mary, the cathedral is laid out in a typical 'cross' style, with a nave and side aisles leading to a transept beneath the dome. The dome is quite beautiful and has a top lantern with many windows to flood the cathedral with light.
On either side of the nave, you can see nine 16th-century tapestries and paintings by Gaudenzio Ferrari and Bernardino Luini (who worked with Leonardo da Vinci).
Good to know: You can visit the cathedral on weekdays between 10.30 am and 5.00 pm. In any case, if you are in Como, you'll want to come here anyway, so just see if it's open when you're there.
TIP: If you get the chance, go back to see the cathedral at night when it is illuminated and looks absolutely stunning! If you're lucky enough to be visiting in late November – December, you'll be able to see the beautiful extra lighting that is added for Christmas.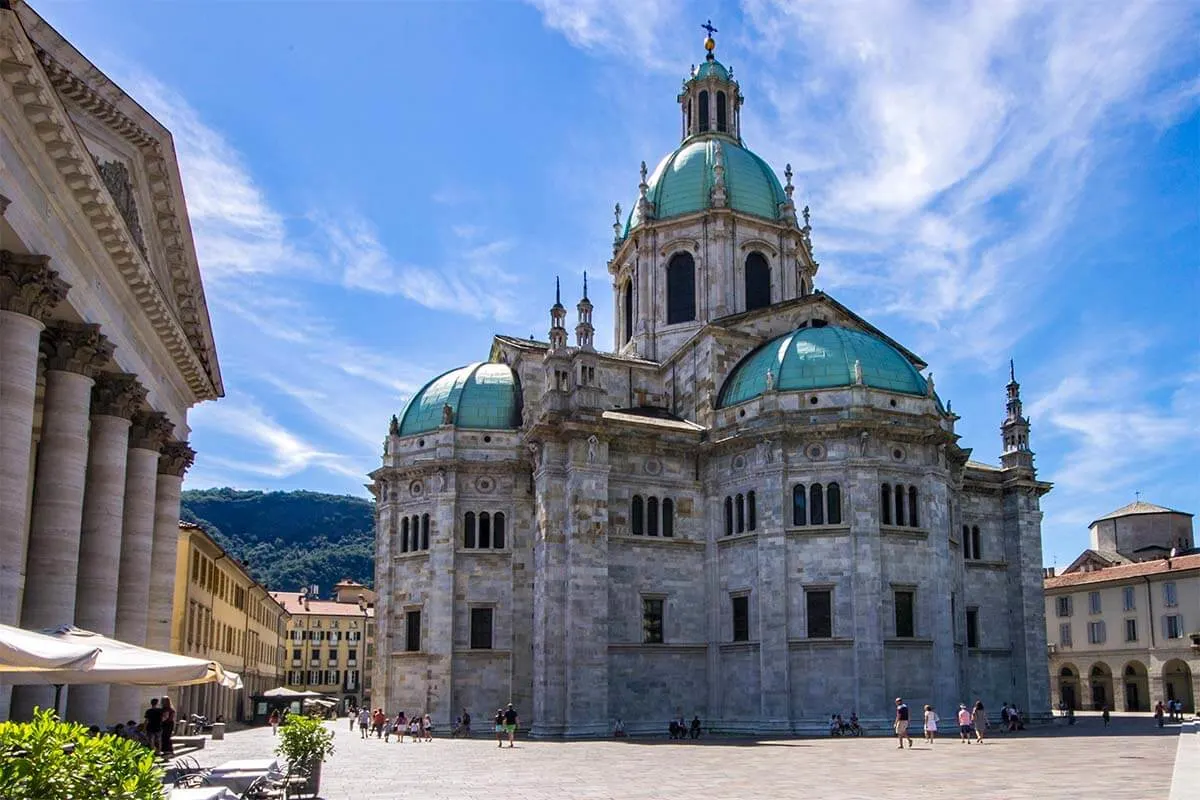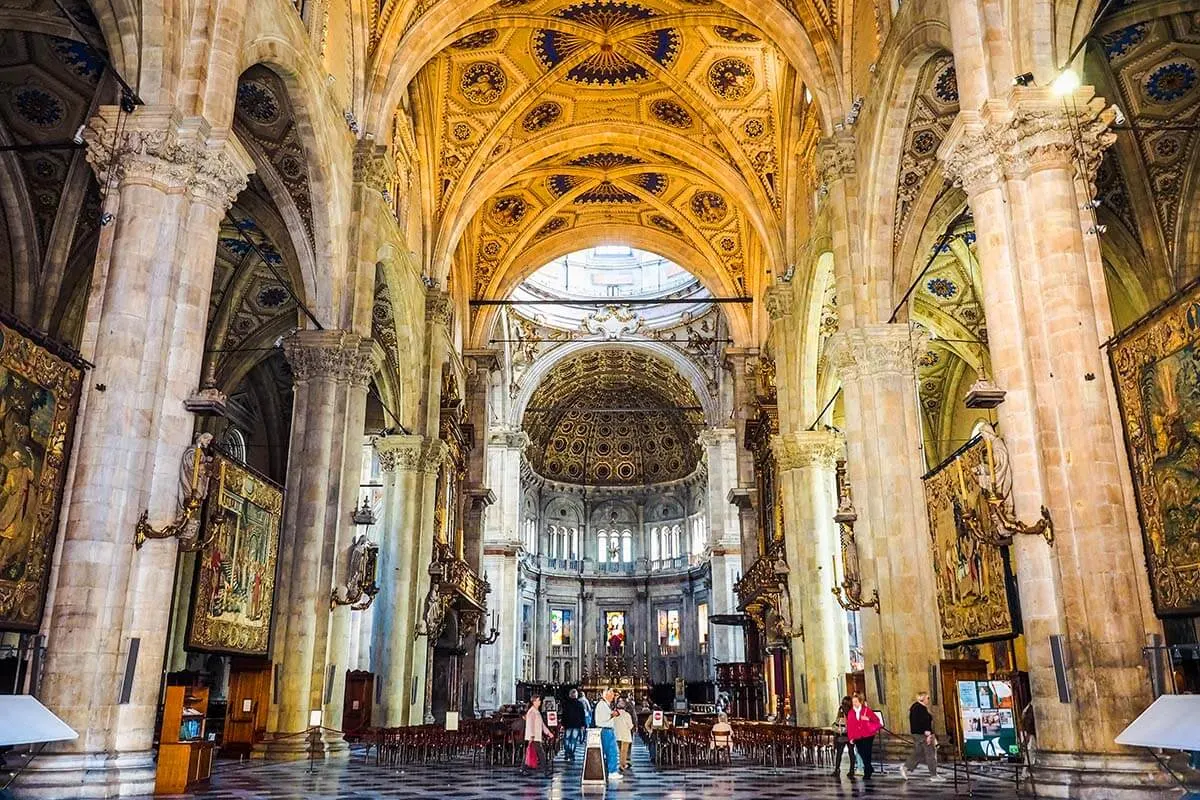 3. Lakeside Promenade
Como's spectacular lakeside promenade is the best in the entire Lake Como region. Extending to almost 6 kilometers in length, its crescent-shaped path is almost completely paved and perfect for a leisurely stroll. You couldn't ask for better views, with homes built into the hillside on one side of you and boats going back and forth on the other.
Start at Piazza Cavour, a beautiful little square located where the old town meets the lake. This is a popular meeting point with locals, packed with terraced cafes and bars. It's hard to believe that the area was just marshland in medieval times and wasn't transformed into an urban square until late in the 19th century.
The atmosphere here is vibrant and there always seems to be something cool to see, from street performers and concerts to craft markets and artisan fairs.
On the east side of the bay, you can visit Villa Geno, a small lido with lovely views of the villas on the west. There is a large grassy area here for sunbathing and a pool for children. You can also hire bikes should you want to cycle along the promenade instead.
Next to Villa Geno is the famous Como fountain (Fontana di Villa Geno) which features an impressive 30-meter-high jet of water.
To the west, your promenade walk will take you past Como's Monument to the Fallen – a memorial honoring soldiers who lost their lives in World War One. If you continue along the promenade, you can walk all the way to the popular Villa Olmo. The Tempio Voltiano museum sits on the waterfront, too, along with many scenic gardens where you can simply sit and soak up the views.
You can read more about these places further below.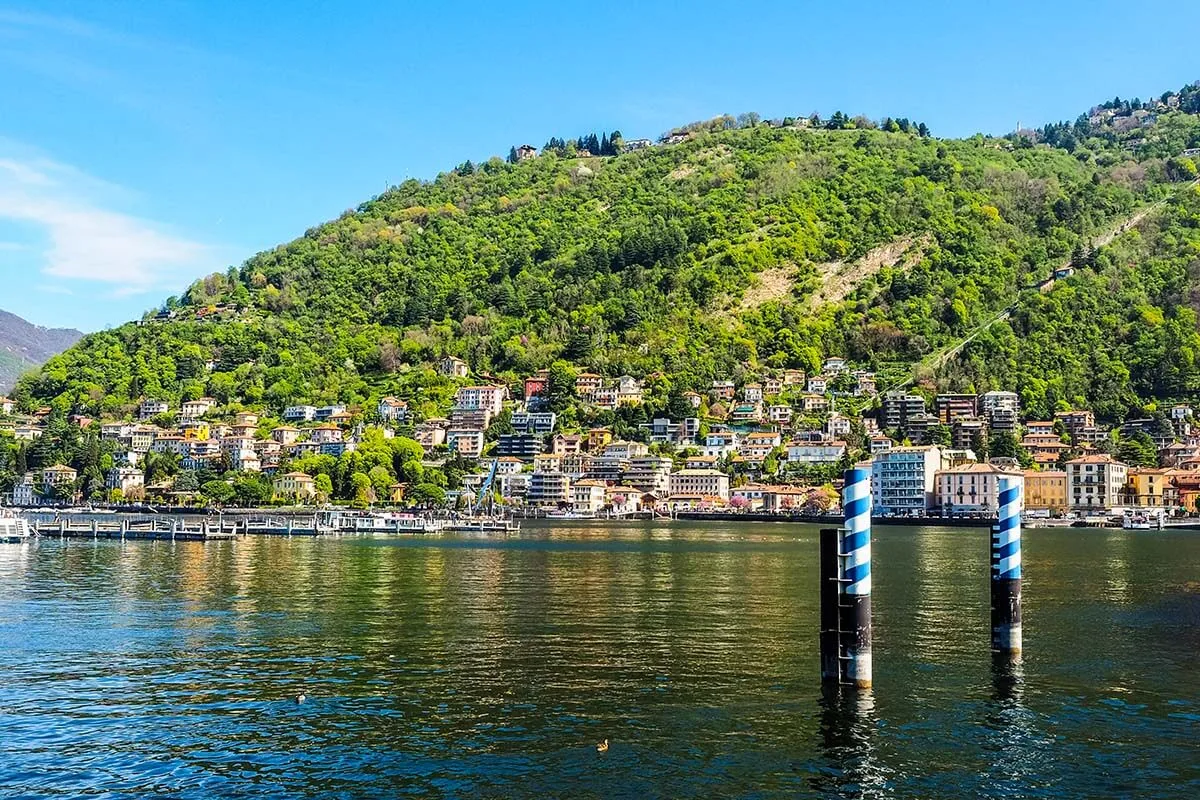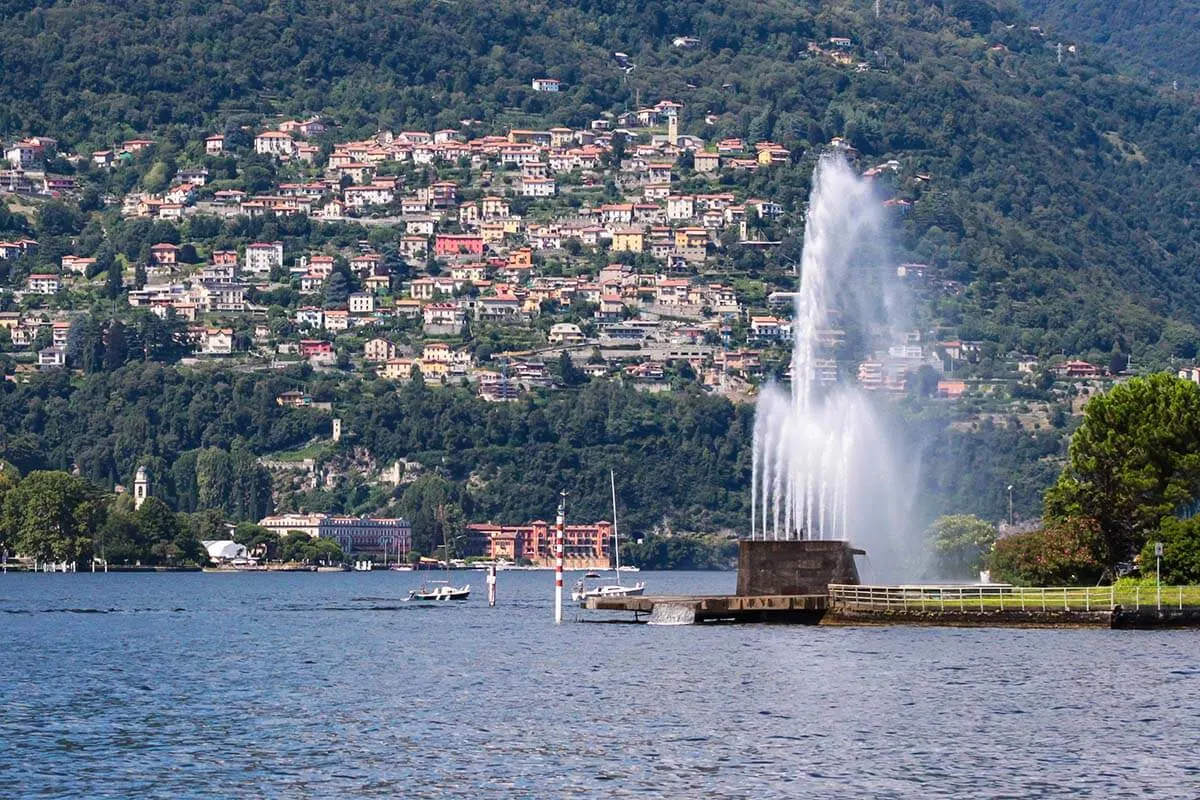 4. Porta Torre
Porta Torre is one of the oldest landmarks in Como, and well worth a short walk to see it. This ancient gateway on Piazza Vittoria dates back to the 12th century when the city's medieval walls were constructed.
It is an excellent example of Romanesque military architecture – huge in scale, impossible to breach, and with four rows of arches on the inner wall. 40 meters high, Porta Torre was originally part of the city wall itself but is now free-standing.
Be sure to include it as part of your stroll through the city and you can also see the statue of Giuseppe Garibaldi that stands nearby.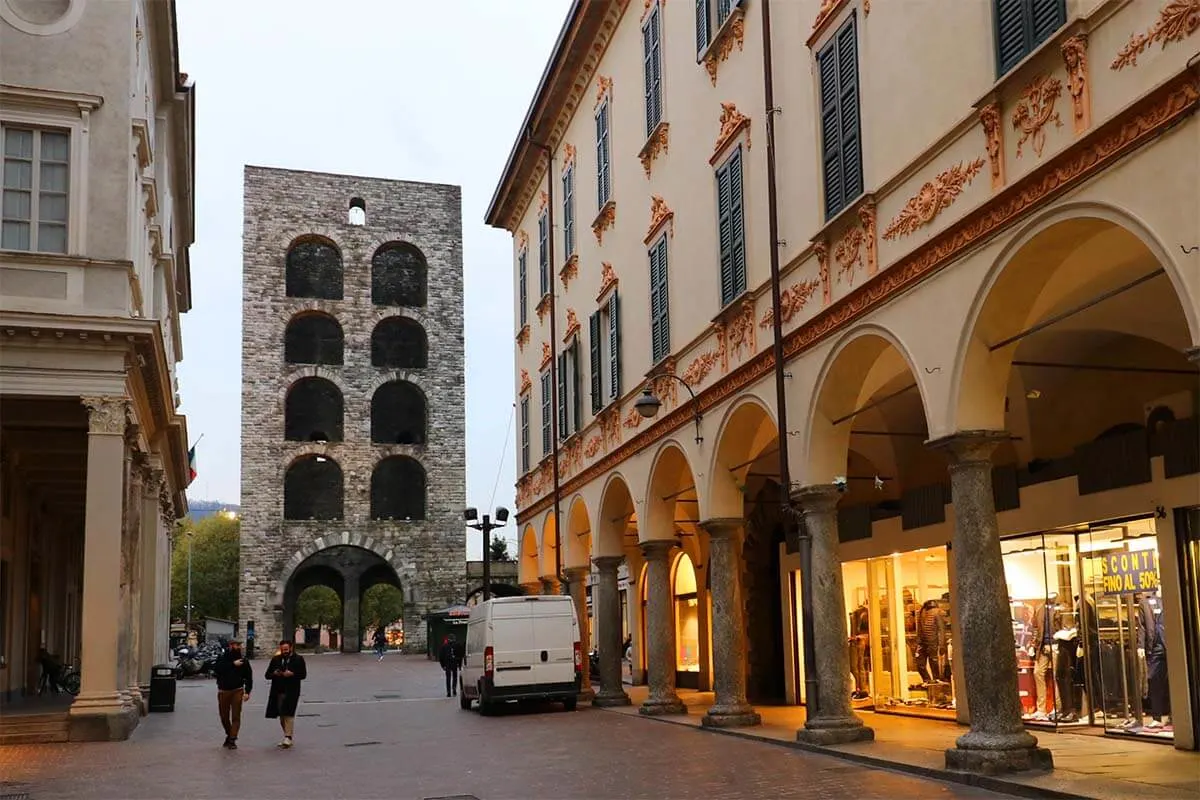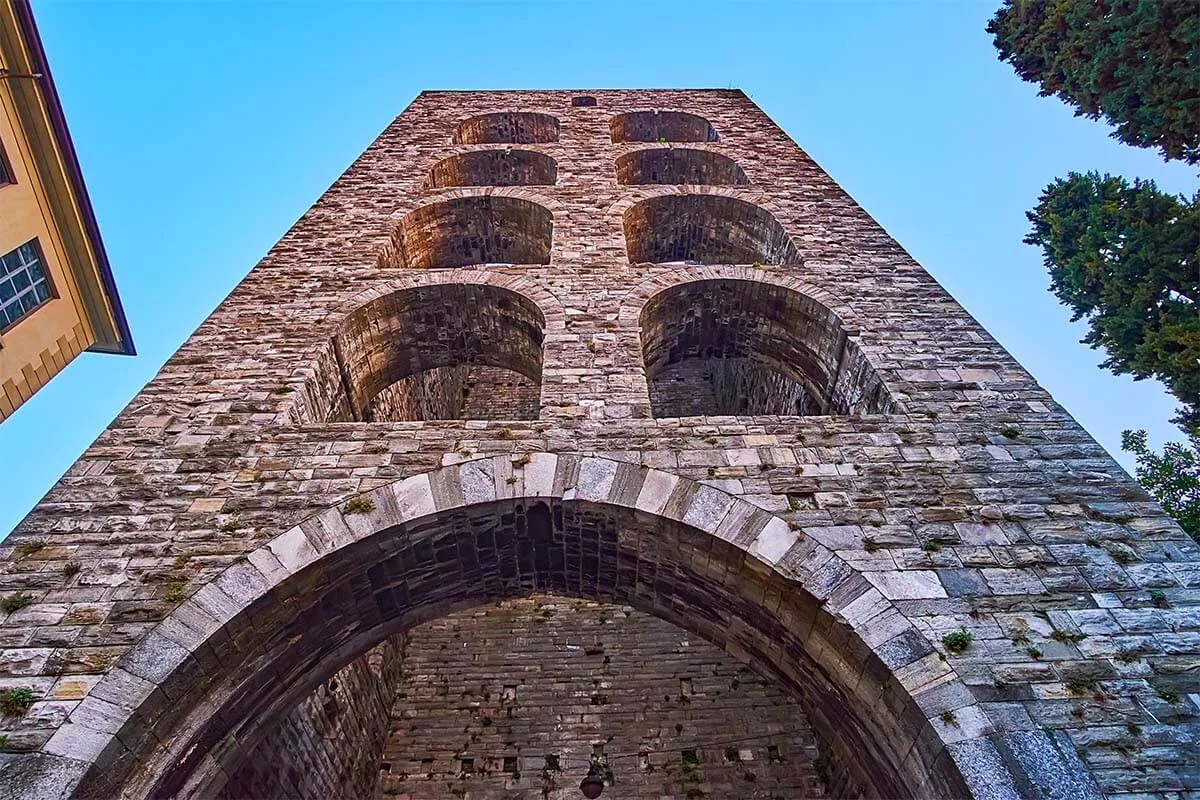 5. Volta Temple and Gardens
Alessandro Volta – the Italian physicist who invented the electric battery – may be Como's most famous son. The Volta Temple (Tempio Voltiano) was built in his honor in 1927; 100 years after his death.
This imposing building was donated to the city by Francesco Somaini, the owner of a cotton mill in Como. It now houses a museum dedicated to Volta's life and work, containing personal memorabilia, an excellent collection of scientific instruments, and an early version of the electric battery.
Sitting right on the shore of Lake Como, the building truly looks like an old Roman temple. The interior of the building is architecturally beautiful, with stunning tiling and elaborate carvings.
You can't really miss the adjacent gardens, Giardini del Tempio Voltiano. This is a lovely place to sit for a while and admire the museum's neoclassical architecture.
For practical information about visiting the museum, see the official website.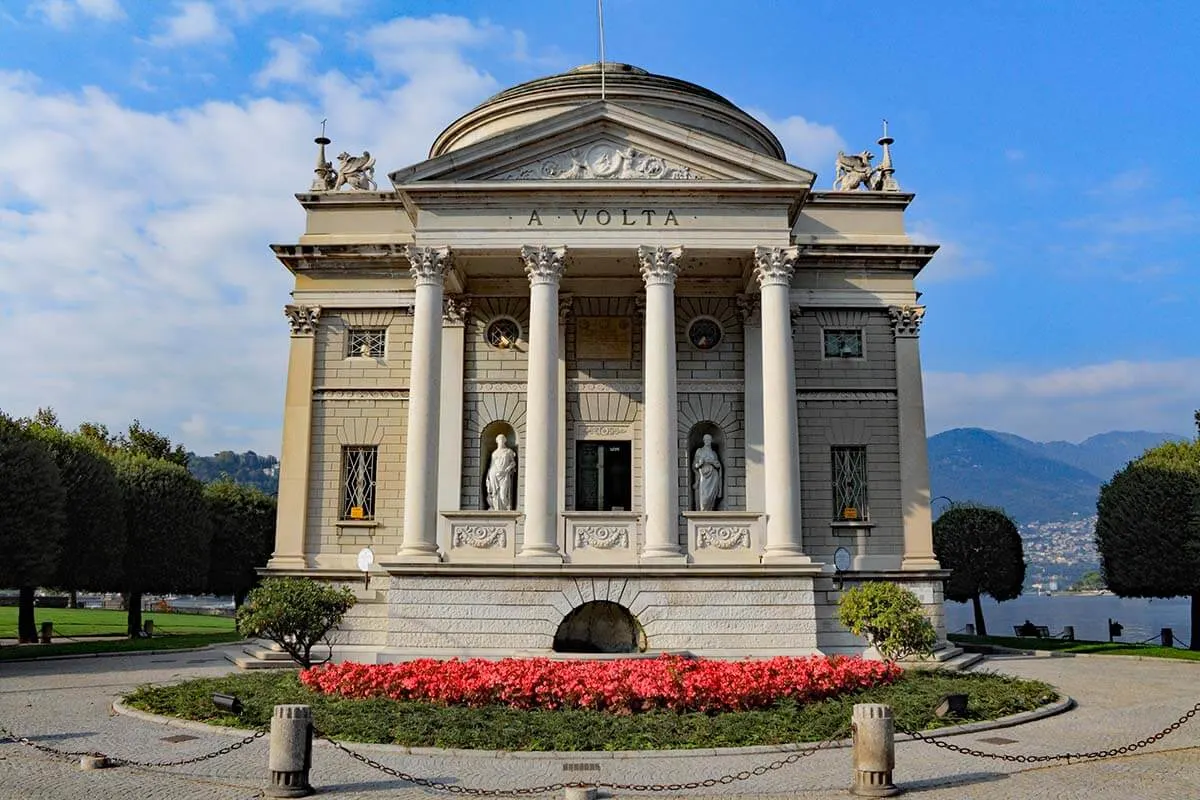 6. Villa Olmo
Villa Olmo is one of Como's most popular attractions and one of the most beautiful villas of Lake Como. This splendid villa is located on the lakeshore in the northwestern part of the city. It was originally built for the Marquis Innocenzo Odescalchi towards the end of the 18th century and named after an elm that stood in the center of the garden at that time.
Host to many illustrious visitors over the years – including Napoleon, Austrian Emperor Ferdinand I, and the last Holy Roman Emperor Francis II – the villa later fell into a state of neglect. It has since been restored to its former splendor and has been maintained by the municipality of Como since 1925.
There is no charge to walk through the main house and admire its contents, which include a variety of incredible frescoes, paintings, and statues. You can also see the theater, a later addition to the property.
After pausing to admire the neoclassical features of the building's exterior – particularly the magnificent colonnade decorated with tondos – you can stroll through the tranquil English-style gardens. Now a community park, the gardens are also free to enter.
Good to know: The park is open every day but you can only see the interior of the villa from Tuesday to Sunday. The building is sometimes closed for events and exhibitions. You can find more practical information on their website (at the moment, only in Italian), but we recommend coming here anyway – even if just to see the gardens and the exterior of the villa.
READ ALSO: Most Beautiful Villas of Lake Como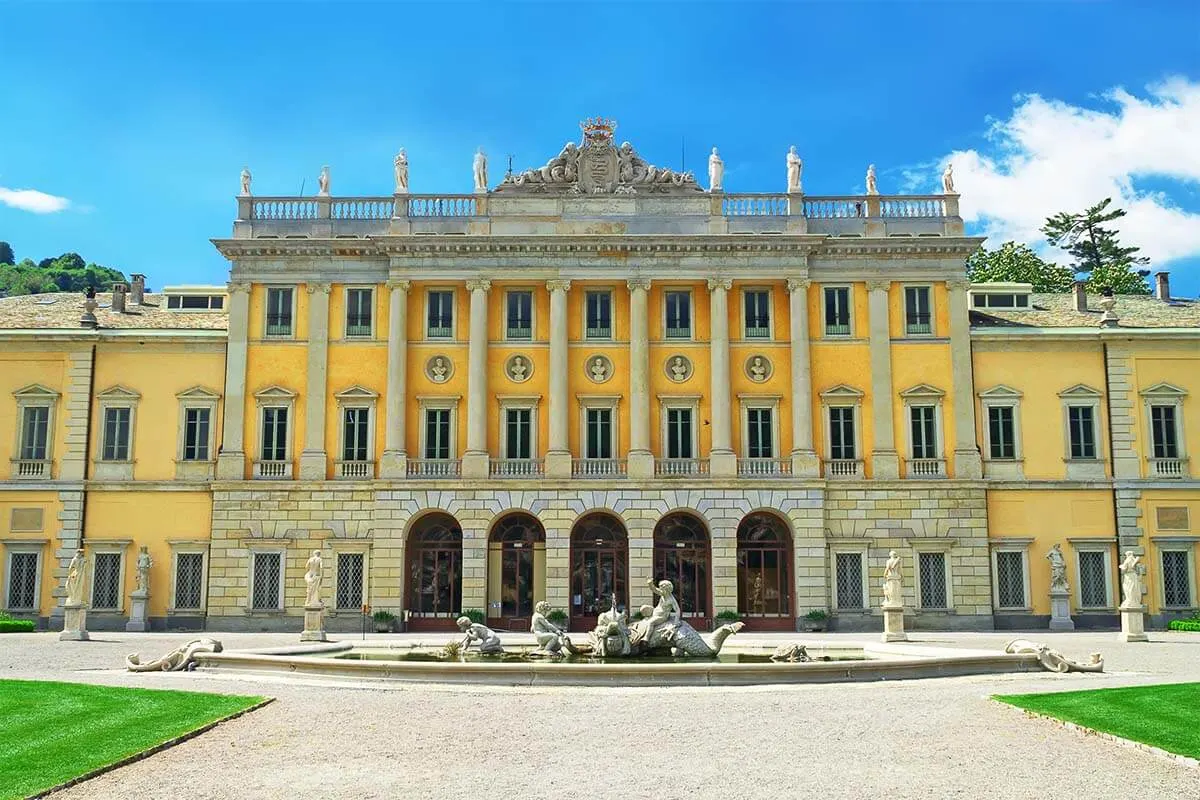 7. Brunate Funicular & Viewpoints
While Brunate is a separate village and not part of the city of Como, going there by funicular is one of the most popular attractions in the area. So no list of the best things to do in Como (and no visit to the city!) would be complete without including Brunate!
This hilltop village sitting just above the city of Como is described by locals as a 'balcony in the Alps' – and what a fitting description that is! At an altitude of around 800 meters, Brunate offers glorious panoramic views over Como and the lake.
One of the most exciting parts of visiting Brunate is the journey to reach it!
For this, you will use the funicular railway from Como. It dates back to the late 19th century and is one of the most popular attractions in the region. The journey only takes 7 minutes but it is hard to put into words quite how beautiful the scenery is as you ascend.
Good to know: The Como-Brunate funicular runs between 6 am and 10.30 pm, every 15-30 minutes. During Saturdays and in the summer season it runs until midnight. You can find more info on their website (in Italian), but it's not really something you have to plan in advance. Just go there, get the tickets, and that's it.
When boarding the funicular, try to get into the carriage that's facing downhill. That way, you can enjoy some nice views during your journey too.
Brunate village itself is quite small, with several Art Nouveau-style villas to admire. The main reason to come here is the reward: amazing views of Lake Como (check out several viewpoints). In addition, Brunate has several attractive churches, in particular, the pretty and peaceful Chiesa di Sant'Andrea Apostolo. But there is one more reason to come here, and that's the Volta Lighthouse – see below.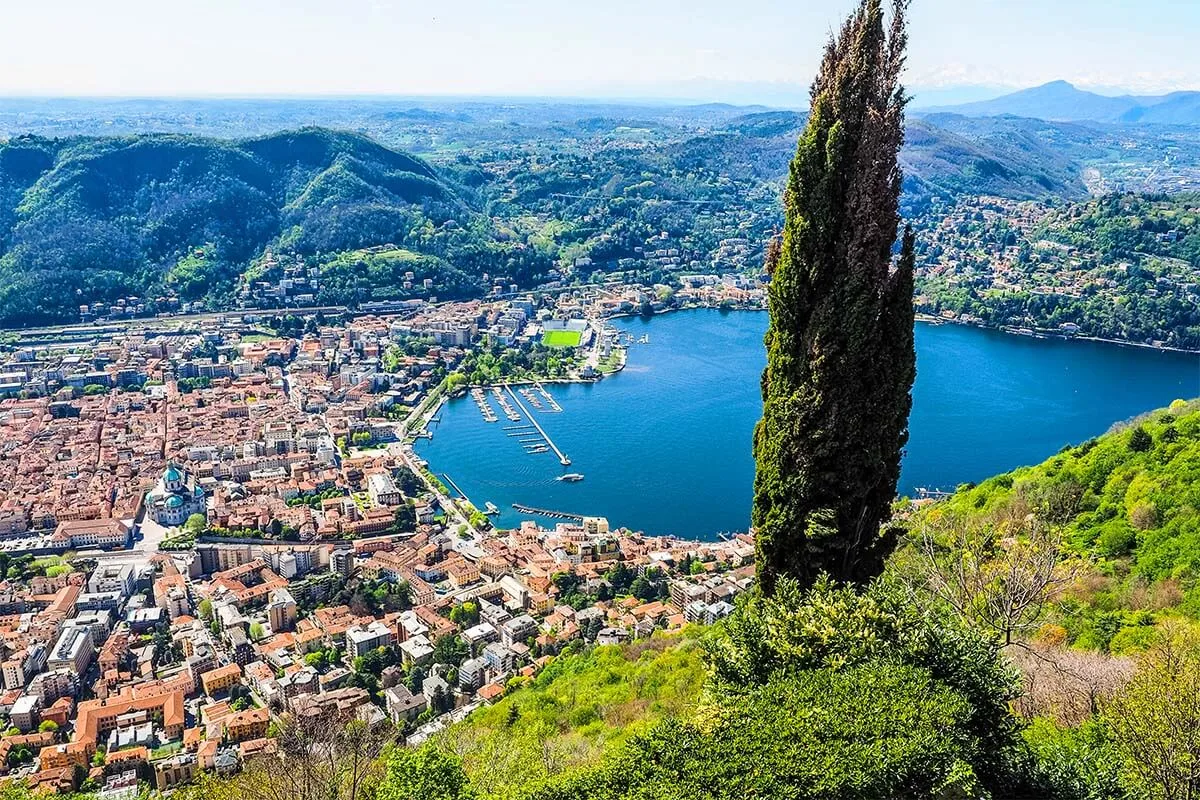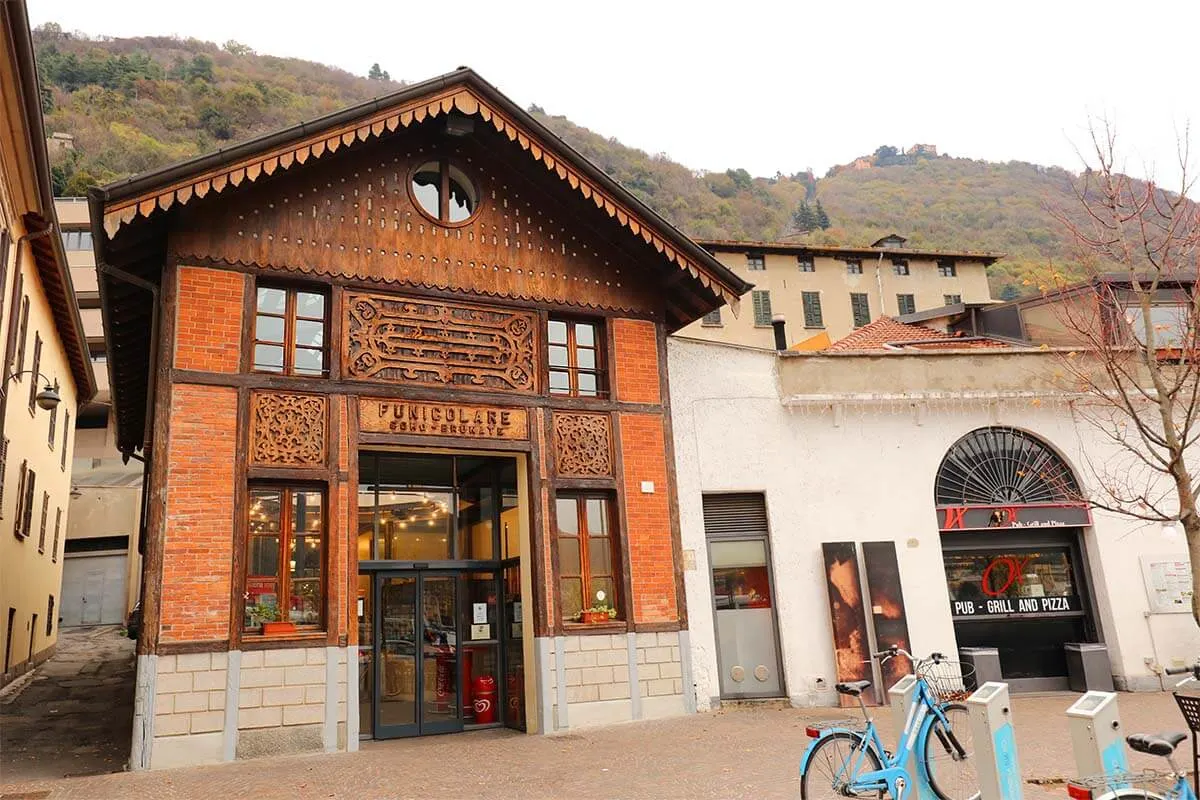 8. Volta Lighthouse
Located about 1.5 km from the top station of the Brunate funicular, the Volta Lighthouse (Faro Voltiano) is another popular place to see in Como. This hilltop lighthouse and memorial to Alessandro Volta sits yet much higher than the village, offering stunning views of Lake Como and the surroundings.
In addition to the views from the hill, you can also climb the spiral staircase (143 steps) to the top of the lighthouse itself.
If you're feeling energetic, you should definitely visit the Volta Lighthouse when in Brunate. However, keep in mind that the walk to get there involves a steep 30-minute climb up a cobblestone road. But you are well rewarded for your hard work – the views across the Alps and the lowlands surrounding them are simply spectacular.
Good to know: In high season and on certain weekends, there is often a shuttle bus between Brunate funicular station and the lighthouse. Sometimes, you will also have locals offering rides to the top.
There is a small fee to enter the lighthouse. In the high season (mid-April to end-October), it's normally open daily except Wednesdays, from 10.30 am to 6.30 pm.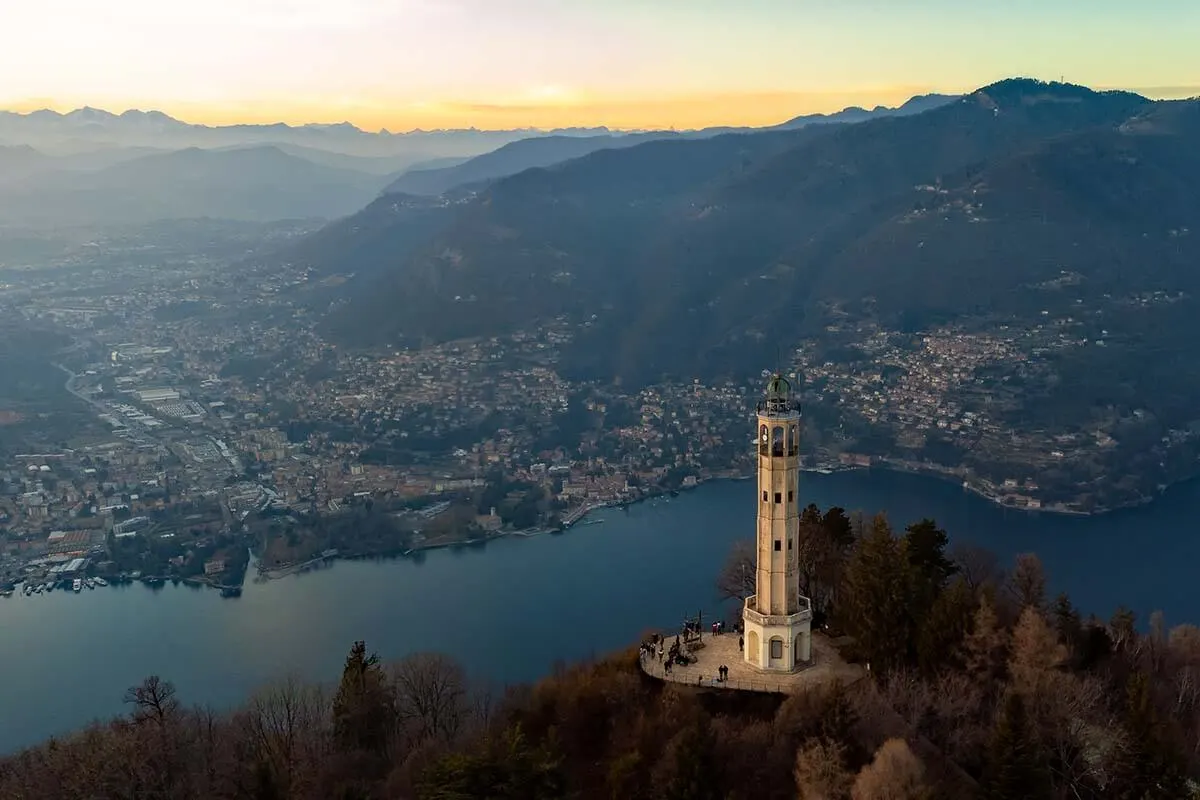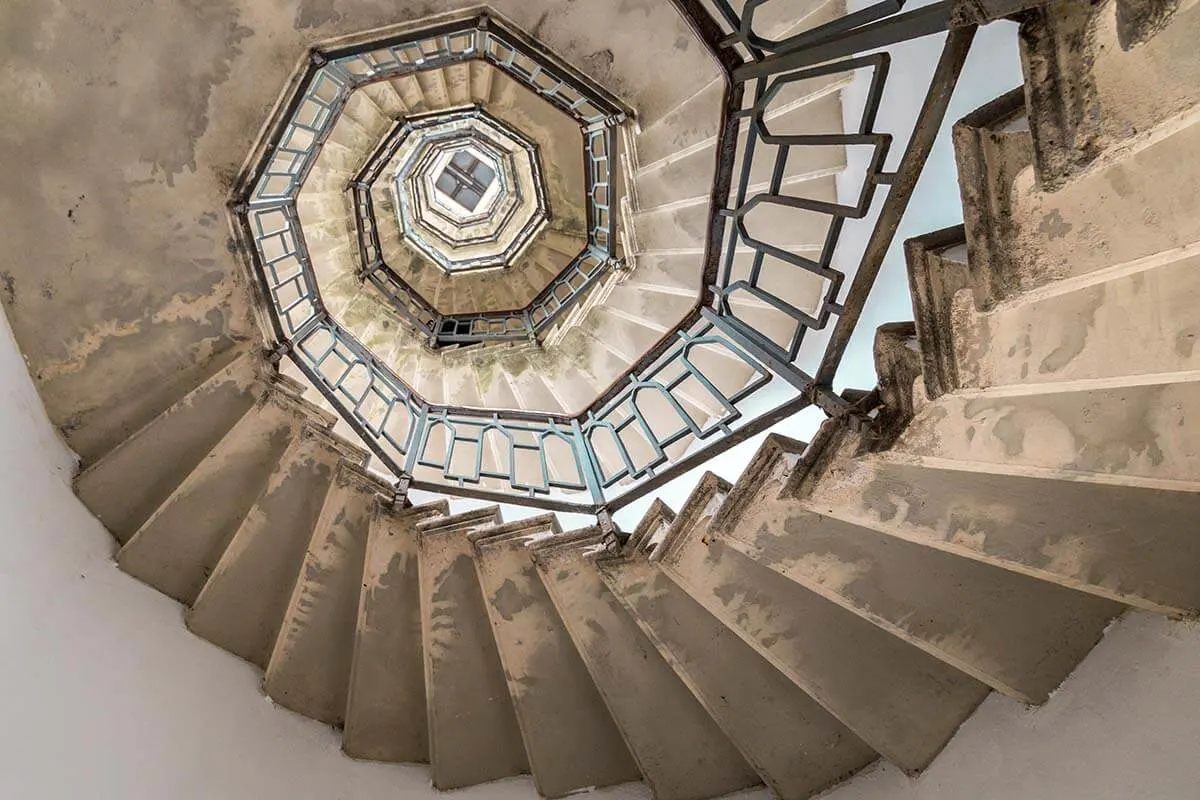 9. Boat trips on Lake Como
Taking a scenic boat trip on Lake Como is a great way to see the city and the surrounding areas from an entirely different perspective. It's also the best way to admire the stunning scenery along the shores of Lake Como.
A variety of ferries and high-speed hydrofoils leave from Como's pier on a regular basis, taking you to other towns around the lake and moving at a pace that allows you to soak up the scenery. However, those trips are meant to get you from point A to point B, and not so much to show you the nicest places.
For that, you can opt for a private tour on a speedboat. Obviously, longer trips will cover more ground, but it's worth it either way.
Here are a few of the most popular options for Lake Como scenic boat trips departing from Como city: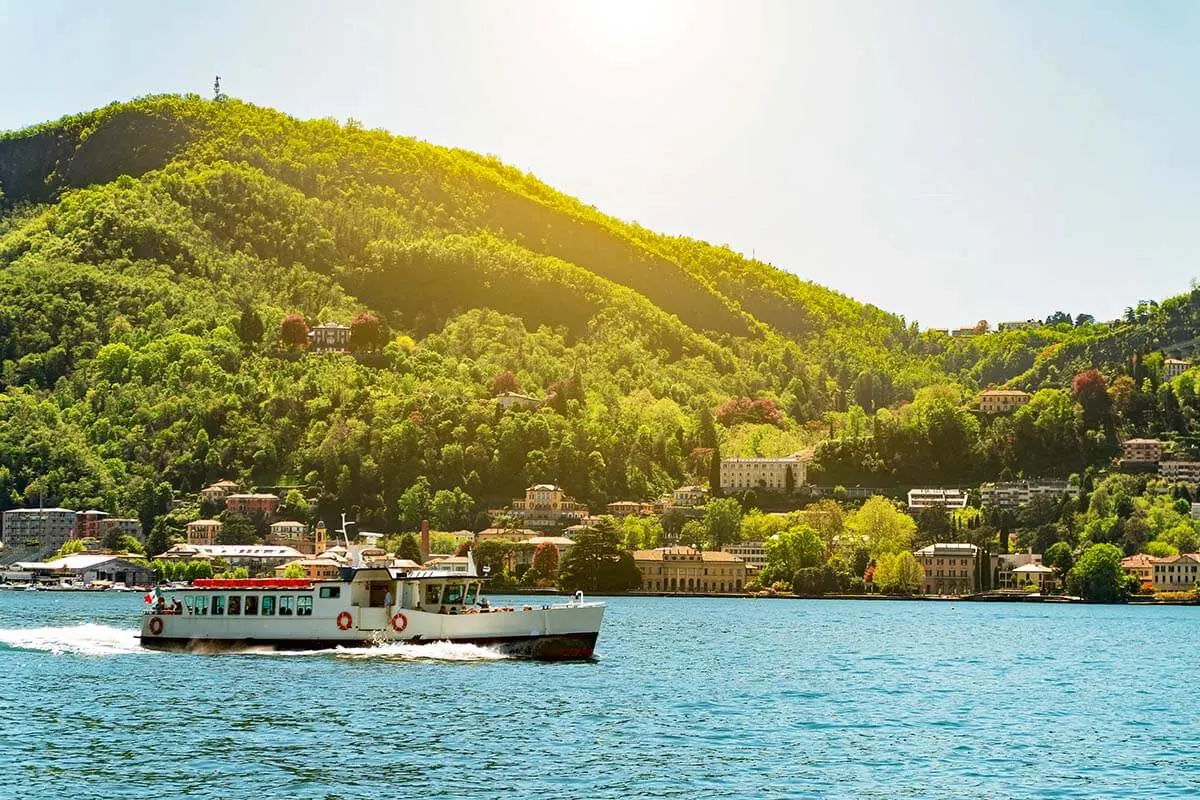 10. Como Silk
The production of silk may have originated in China but you may be surprised to know that Como is one of the most important players in the worldwide silk industry. Indeed, more than 23,000 Comaschi (people from Como) now work in the silk business.
Silkworms were originally imported into Italy in the 6th century A.D. In 1400 the Duke of Milan – Ludovico Sforza – decided to plant mulberry trees around Lake Como to feed them. At that point, the Como silk industry was born, although production methods at the time were laboriously slow.
Gradually, the process was refined and factories were established, leading to huge economic growth in the region. High-quality silk from Lake Como became more and more popular until – by 1972 – the area was producing more silk than China or Japan!
Interesting to know: These days, Como produces about 70% of Europe's silk. Many of the world's most famous fashion designers get their silk from Como. These include the top fashion houses like Armani, Valentino, Versace, Hermes, Chanel, Yves St Laurent, and many others.
TIP: You can learn all about this interesting facet of the city by visiting The Lake Como Silk Museum (Museo della Seta di Como), with demonstrations showing how it was originally produced.
Plus, of course, there are many places throughout Como and the entire Lake Como district where you can buy gorgeous silk clothing and scarves to take home. So even if you have no time for the museum, you can always see the famous Como silk in the local boutiques. That's a good excuse to convince your travel companions to do some (window) shopping in Como!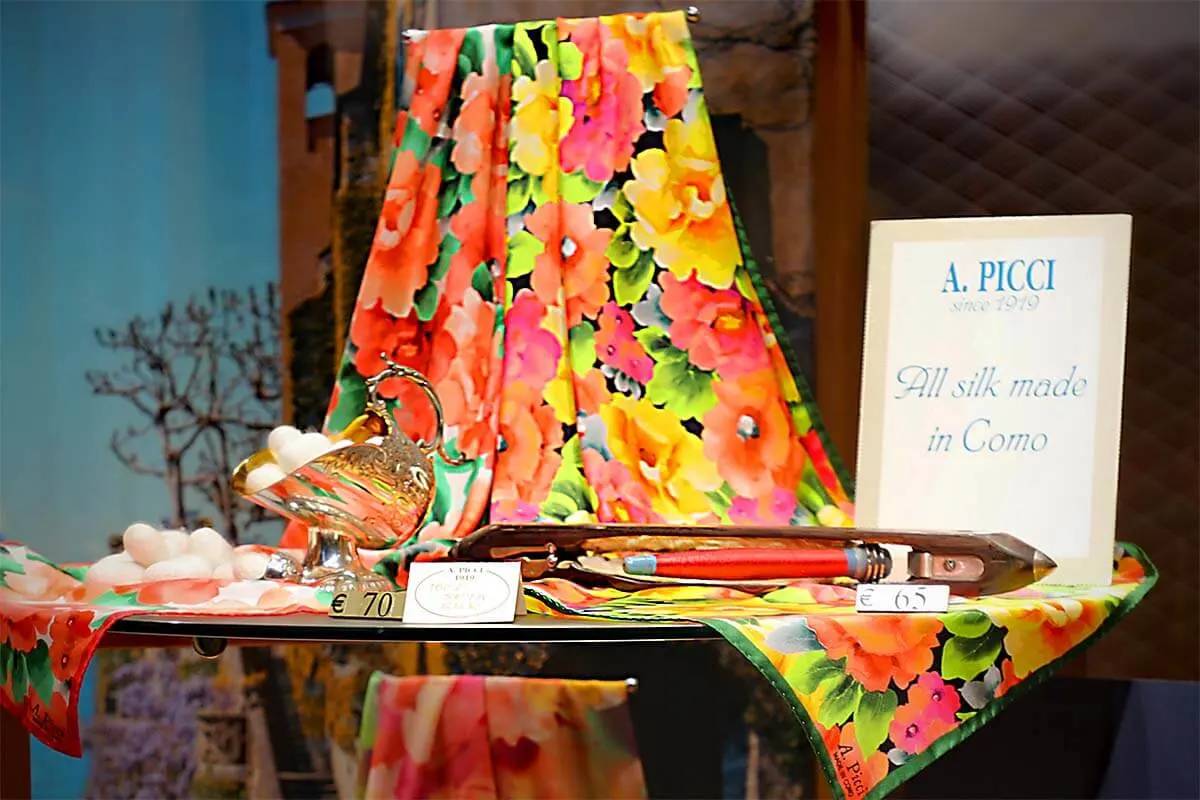 11. Como Churches
In a country famous for its churches, you can probably imagine that there are many more churches to see in Como than just the main cathedral. Indeed, there are numerous churches in Como city where you can admire the beautiful architecture and religious artwork.
Here are a few other notable churches you may want to check out when visiting Como (we also indicated them on our map, so that you can decide which ones are worth passing by):
Basilica di San Fedele located in the middle of the old town dates back to the 11th century and may have been Como's first cathedral.
Chiesa di San Giacomo is a little church located just next to the cathedral. This 12th-century church has a very unique exterior and looks more like a manor or a palace rather than a church. It's also worth a quick look inside if it's open.
Just outside the city walls under Mount Croce, you'll find the Basilica di Sant'Abbondio. This is an excellent example of Romanesque architecture dedicated to the former bishop of Como. Some people would even argue that this is the most beautiful church in Como…
Also worth seeing is the splendid Chiesa di Santa Cecilia which was built in the mid-1300s. It's located in the old town, just next to Porta Torre, so you'll likely pass here anyway.
One of the most unusual churches in Como is the Tempio Sacrario Sport Nautici (Nautic Sports Shrine Temple). Completed in the 1960s, this reinforced concrete structure is shaped like a ship and dedicated to Our Lady of the Miracle, the protector of mariners in distress.
Good to know: Many smaller churches might have limited opening times. So be sure to double-check before you decide to visit, especially if it's located a bit further away from other Como attractions and requires a detour.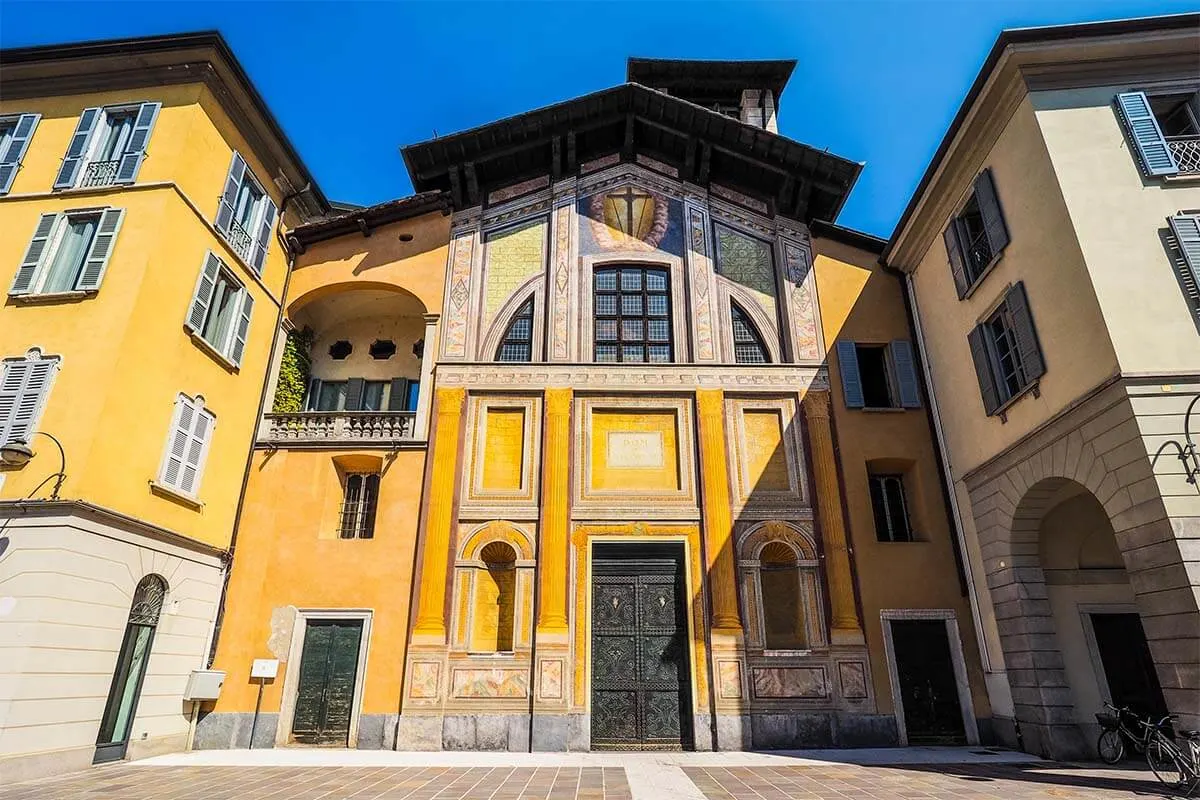 12. Como Museums
Como has quite a few museums. In addition to the earlier-mentioned Tempio Voltiano and the Silk Museum, you might want to check out the Archaeological museum at Palazzo Giovio (Museo Archeologico Paolo Giovio, aka Museo Civico), the Pinacoteca Civica (art gallery), or the Museo Garibaldi (aka Civic Museum of the Risorgimento) – a historical museum celebrating Como's past.
You can find more info about these museums on the official website of the city.
Plus, there are a couple of private museums in Como too. These include the educational science museum Museo delle scienze Casartelli and the MuRAC Museo Rifugi Antiarei. This is a former air raid shelter that now contains an interesting exhibition about aviation and air defense systems. It also has a room dedicated to the Italian Red Cross.
Please note that most Como museums are really small, so don't expect world-class galleries like in Florence, Venice, Rome, or Naples. Still, it can be nice to see one or two of them if you have a few hours to spare or are visiting Como in the coldest months of the year or…
However, if the weather is nice and your time is limited, there are so many other amazing places to see on Lake Como! So you should really consider your overall itinerary when choosing what to prioritize. See our recommendations further below as well.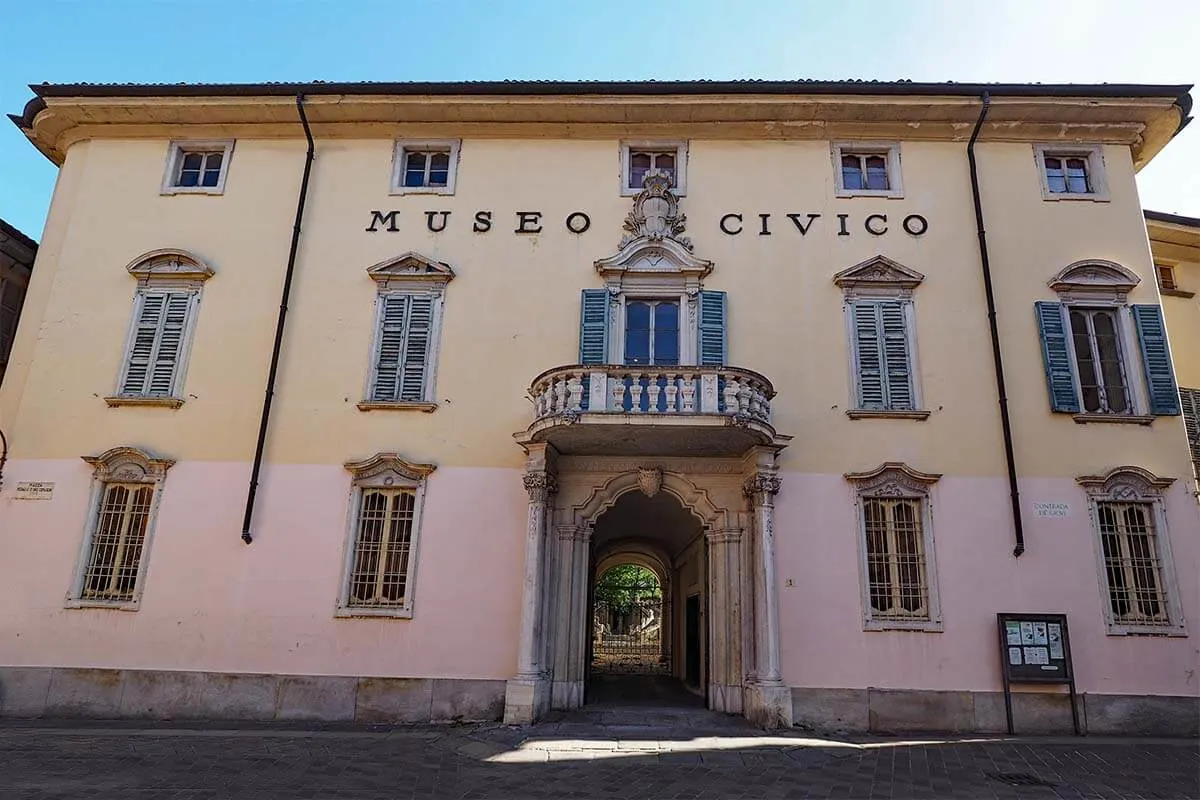 13. Local Food & Cooking Classes
And finally, no list of the best things to do in Como would be complete without mentioning the food. You're in Italy after all…
There are lots of really good restaurants in the city where you can try all kinds of regional and local specialties. In addition, you can find some nice food tours and cooking classes, which can be nice to do if you have a few hours to spare in Como.
Meeting locals and trying traditional dishes is always a great way to get to know a place better! Slow travel at its best.
TIP: If there's one dish you have to try when visiting Lake Como, it's Risotto with Perch (Risotto con filetti di pesce persico).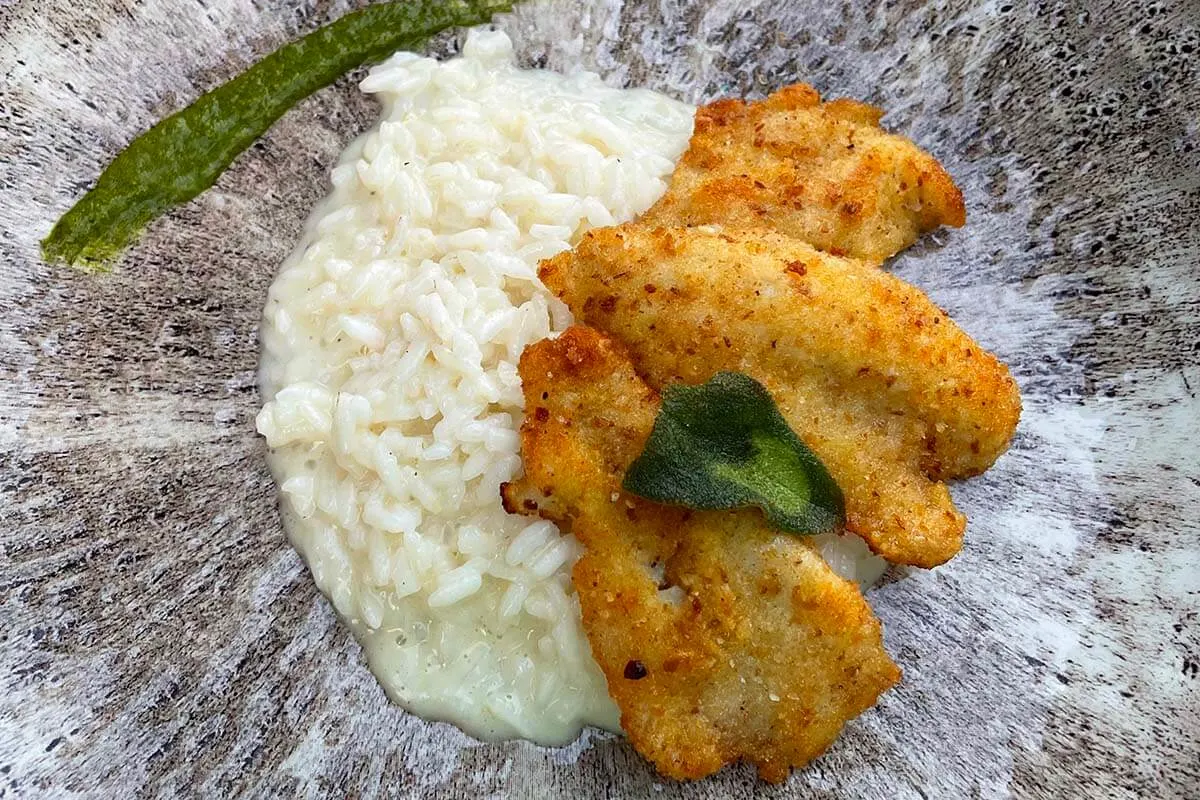 14. Explore Lake Como
I guess it goes without saying, but here it is – there is so much more to see in Lake Como than its main city! So don't just limit your visit to the city of Como and be sure to explore the other areas!
There are so many charming little towns dotting the shores of Lake Como, so many historic villas and enchanting gardens, and countless hiking trails for those looking for a more active holiday…
As an absolute minimum, don't miss the towns of Bellagio and Varenna – both easily reachable from Como by fast ferry.
TIP: You can find more information about all the best places in our Lake Como guides: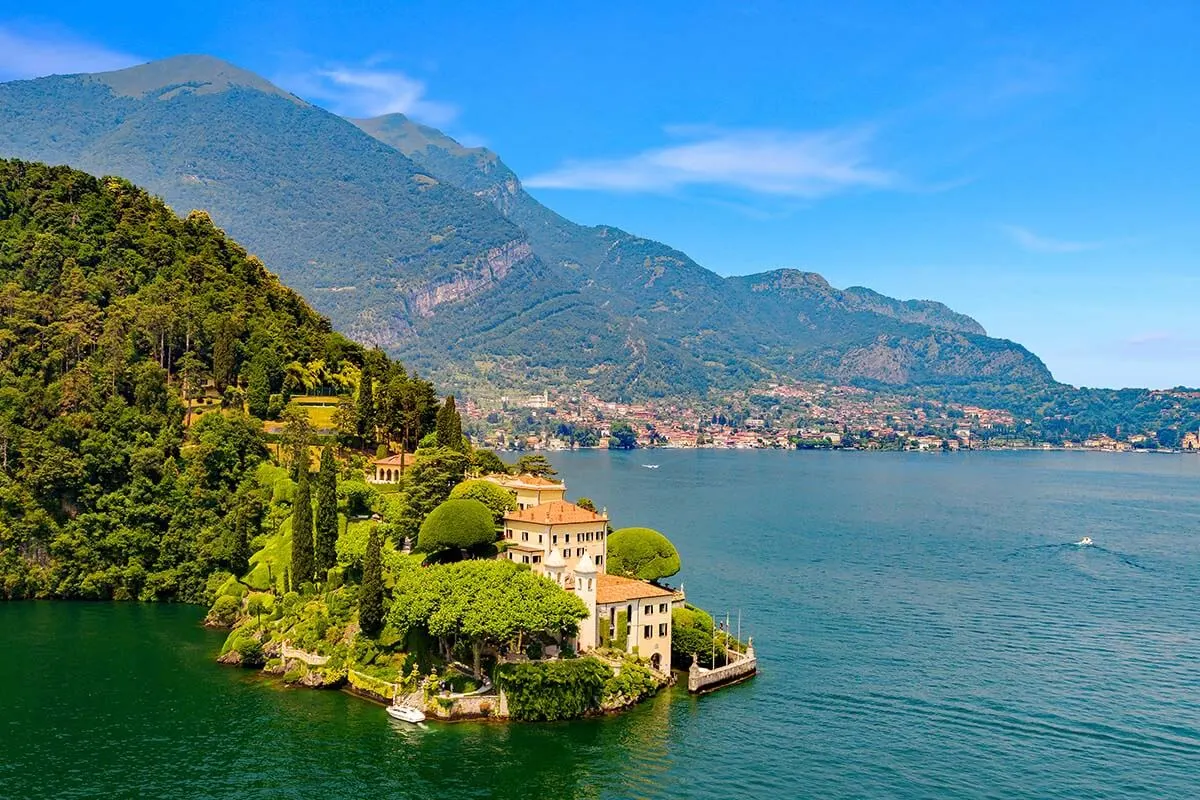 Map of the best places to see in Como city
As promised, here is a map indicating all the best places to visit in Como city and just nearby.
As you can see, the town center is quite compact and you can easily walk everywhere. However, keep in mind that some places – like e.g. Villa Olmo or Volta Lighthouse – will require a longer walk and more time to visit.
How to use this map: Use your computer mouse (or fingers) to zoom in or out. Click on the icons to get more information about each place. Click the arrow on the top left corner for the index. Click the star next to the map's title to add it to your Google Maps account. To view the saved map on your smartphone or PC, open Google Maps, click the menu and go to 'Your Places'/'Maps'. If you want to print the map or see it in a bigger window, click on 'View larger map' in the top right corner.
How much time do you need in Como?
As you can see, there is plenty to see and do in Como city so you can easily fill a day in town and its immediate surroundings. But you can also just visit for a few hours or stay for a few days – it really depends on your overall travel itinerary.
As a minimum, we recommend half a day in Como. This will give you enough time to explore the old town, visit the Cathedral, and walk along the lakeside promenade. In addition, you could either take a funicular to Brunate or visit Villa Olmo.
If you have one full day in Como city, you can see all the main landmarks mentioned in our guide, including Brunate village and Volta Lighthouse. If you want to actually visit a few places inside, take a boat tour, and enjoy some quiet time, we recommend 2-3 days for Como.
Plus, you could easily spend an additional 3-4 days exploring the wider surroundings along the shores of Lake Como.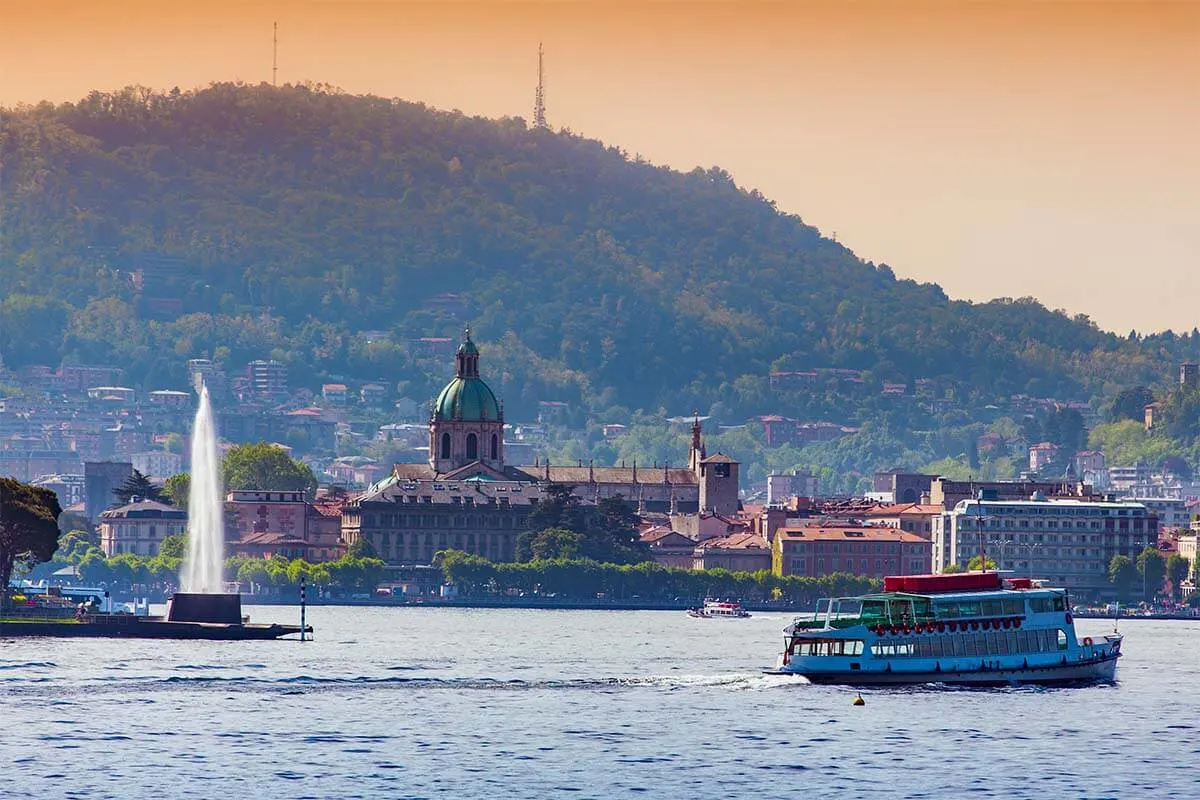 How to visit Como from Milan
Many people visit Como on a day trip from Milan. With a direct train between the two cities, it's indeed very easy to do. But if you only have a day, you'll probably want to see more of Lake Como than just Como Town!
In that case, start with a few hours in Como, followed by a fast ferry to Bellagio. After visiting Bellagio, take a boat to Varenna. From there, you can take a train back to Milan.
TIP: Alternatively, consider joining this highly-rated day tour that visits all these places in the most efficient way. Tours use their own transportation (also boats) saving lots of time and allowing you to make the most out of your day.
Where to stay in Como
With its proximity to Milan and Lugano and good transport connections (railway, highway, and ferries), Como can be a good place to stay when exploring the area for a few days.
Also, because it's a bigger city with more options, accommodation here tends to be a bit cheaper compared to the smaller prime towns on Lake Como such as Bellagio or Varenna. Still don't expect 'budget' prices in the high season – Lake Como is not a cheap destination.
Anyway, here are a few recommended hotels in Como city center for all budgets:
€€€€€€+ Vista Palazzo – Small Luxury Hotels of the World
€€€€€ Hilton Lake Como (one of the top picks)
€€€€ Hotel Metropole Suisse
€€€ Albergo Firenze (great value!)
€€ Ostello Bello Lake Como
LEARN MORE: Best towns to stay in Lake Como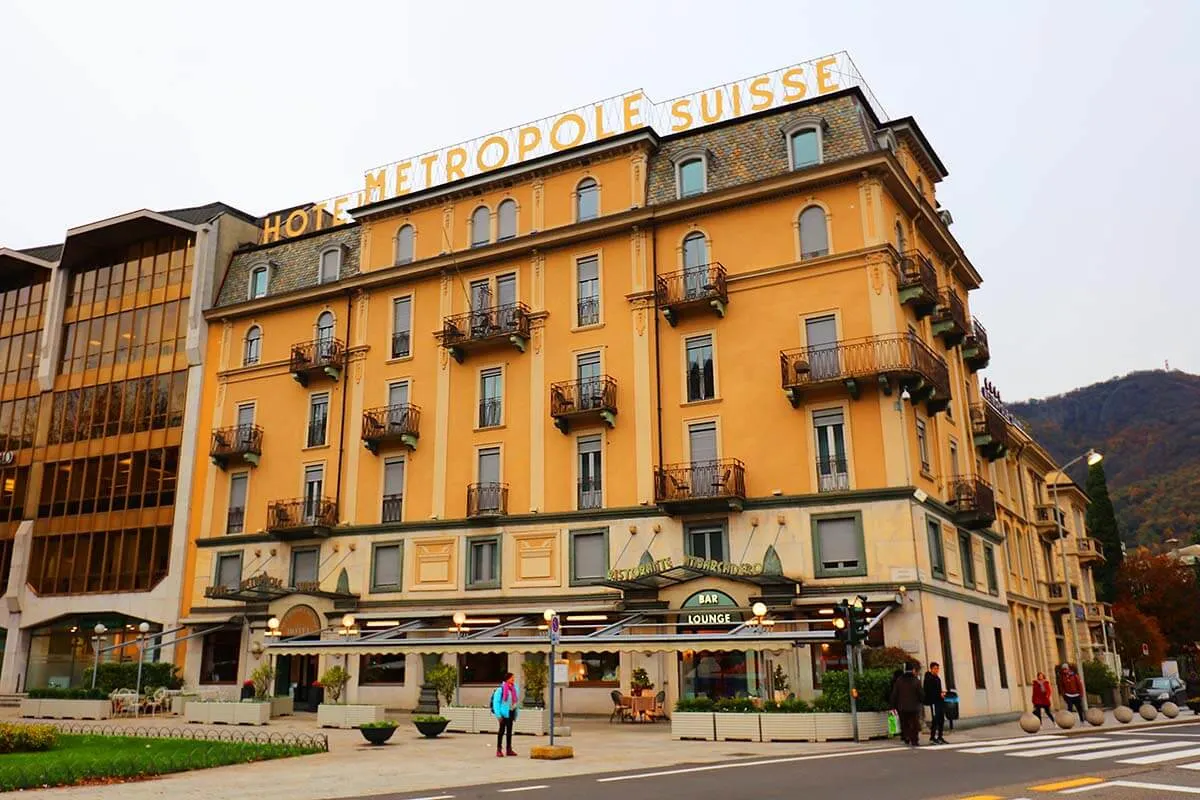 Como town is quite enchanting, a destination that combines some of the most stunning scenery in the world with compelling art, architecture, and history. I hope this guide helps you get a better idea of what to expect and plan your visit.
Enjoy your stay in this unique and romantic lakeside resort!
TIP: If you are planning to see more of the Lake Como area than just the city of Como, there are quite a few things and practical aspects that you should know when planning your trip! Via the link below, you can find our top tips for your first visit to Lake Como. Check it out!
READ ALSO: Info & Practical Tips for Visiting Lake Como
If you found this post helpful, don't forget to bookmark it and share it with your friends. Are you on Pinterest? Pin this image!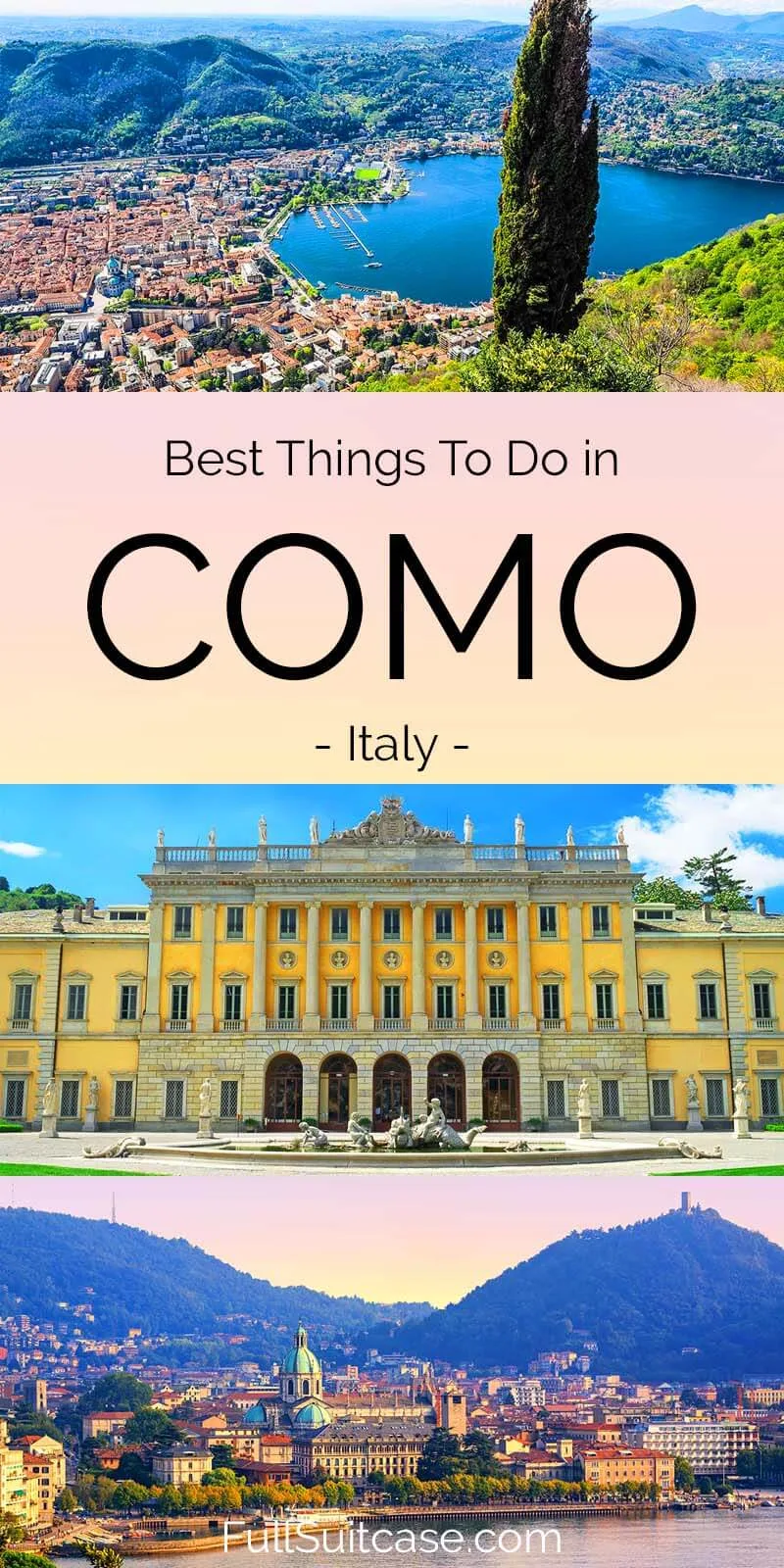 Photos: personal collection and Depositphotos.com. Additional credits claudiodivizia/Depositphotos.com and sailig/Depositphotos.com.
More travel inspiration for Northern Italy:
Milan:
Venice:
Lake Garda:
Verona:
Dolomites:
For many more destinations all over Italy, please see our Italy travel guide.