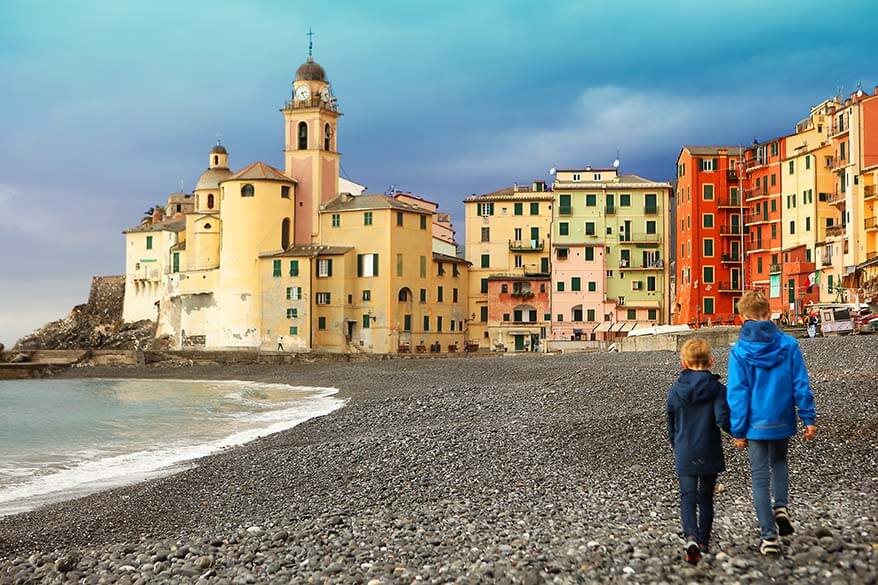 As another year is inevitably coming to an end, it's time for another round-up post, the very best of 2017. But how do you summarise a year of travels in one post…
We don't count countries visited, miles flown, or kilometers driven. In fact, we often go back to the same countries that we love to travel deeper and discover more.
We don't travel in order to tick places off the list, but for new experiences. So without further ado, here are our most memorable travel experiences of 2017:
Best hike – Pulpit Rock in Norway
I'll start with the most unforgettable experience of 2017 right away. The Pulpit Rock hike in Stavanger Norway is one of the most iconic hikes we have ever done! Standing on top of the Pulpit Rock gave us a feeling we will never forget.
LEARN MORE: Hiking to Pulpit Rock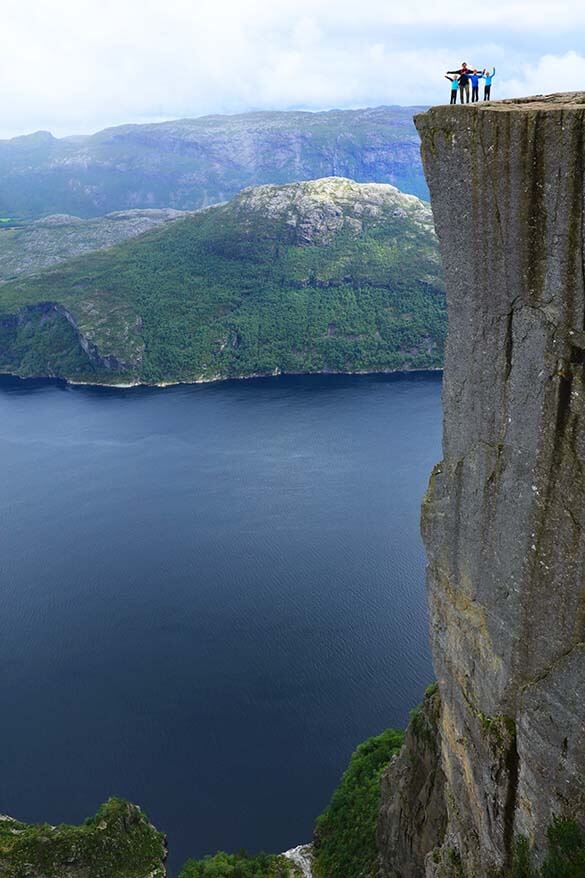 Most thrilling ride for adults – e-biking in Tirol Austria
E-biking in Tirol, Austria was the most thrilling and exhilarating experience of 2017.
If you have never tried e-biking before, you have to give it a go! It's a great way to explore the mountains: just enough effort to make it challenging while still being fun.
Flying down the mountain on an e-bike is guaranteed to give you an adrenaline rush – I never expected it to be so much fun!
TIP: if you are not sure where to go, the picturesque Alpbachtal valley in Tirol is as good as it gets!
LEARN MORE: E-biking in Tirol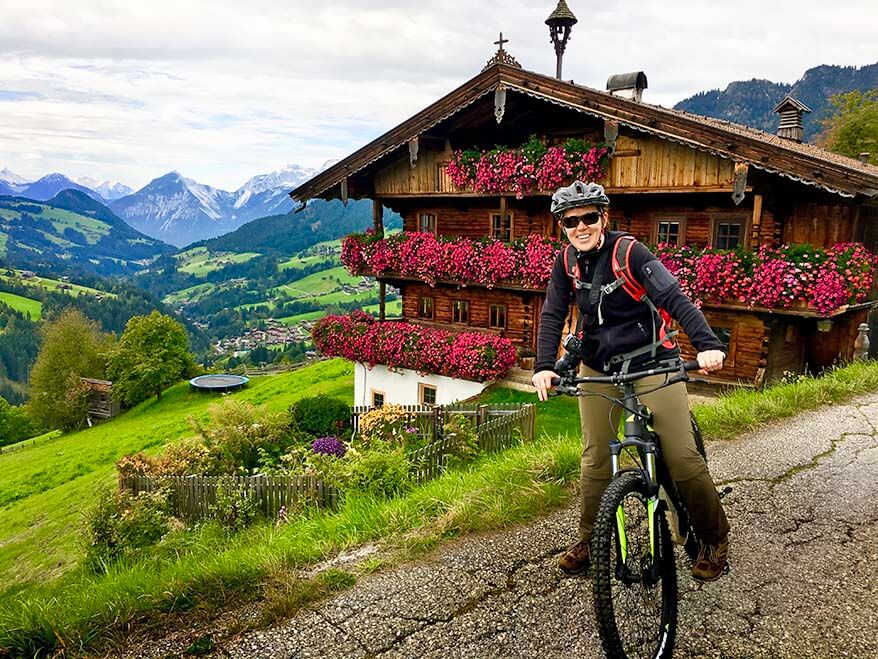 Most fun for the kids – Walibi Belgium
We could easily call the summer of 2017 the summer of theme parks. We visited all the major Belgian theme parks with kids. All of them!
I have never been on so many rollercoasters in my life! Kids couldn't get enough of all the wild rides in Walibi. If you love thrills and fast rollercoasters, this is the place to be in Belgium.
LEARN MORE: Best Theme Parks in Belgium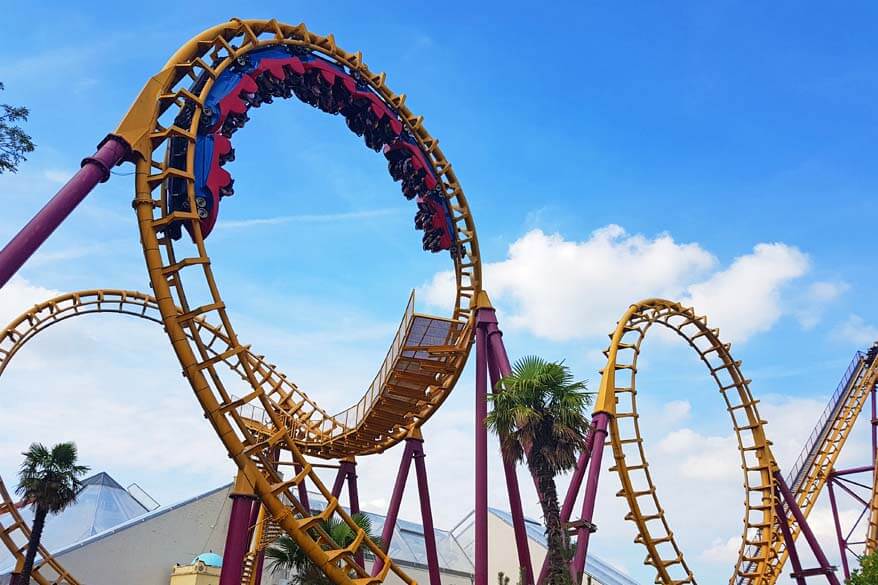 Best unexpected discovery – Bucharest Romania
The most unexpected discovery of 2017 was Bucharest, the capital of Romania. This was a trip I did on my own because I attended a travel event #ExperienceBucharest.
From the moment I arrived and till the day I left, Bucharest surprised me beyond expectations. It's a wonderful city full of hidden gems and some of the friendliest people I have ever met.
If you are looking for a lesser-visited hidden gem in Europe, you cannot go wrong with visiting Bucharest! Also many other beautiful cities in Romania are well worth a visit!
LEARN MORE: Best Things to Do in Bucharest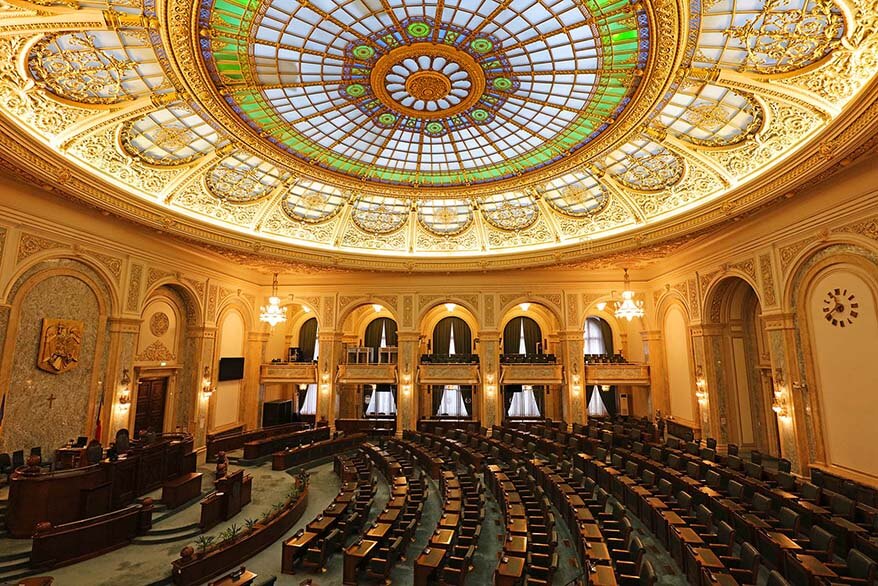 Best local find – Parkbrug in Antwerp Belgium
We thought that we knew our town quite well. After all, we go to Antwerp all the time.
However, one day we set to explore Antwerp by bike. Following the route suggested by the local tourism board, we found so many places we hadn't been to before. One of the nicest finds was the new Park Bridge. So cool – take a look at the picture below!
READ ALSO: Best Things to Do in Antwerp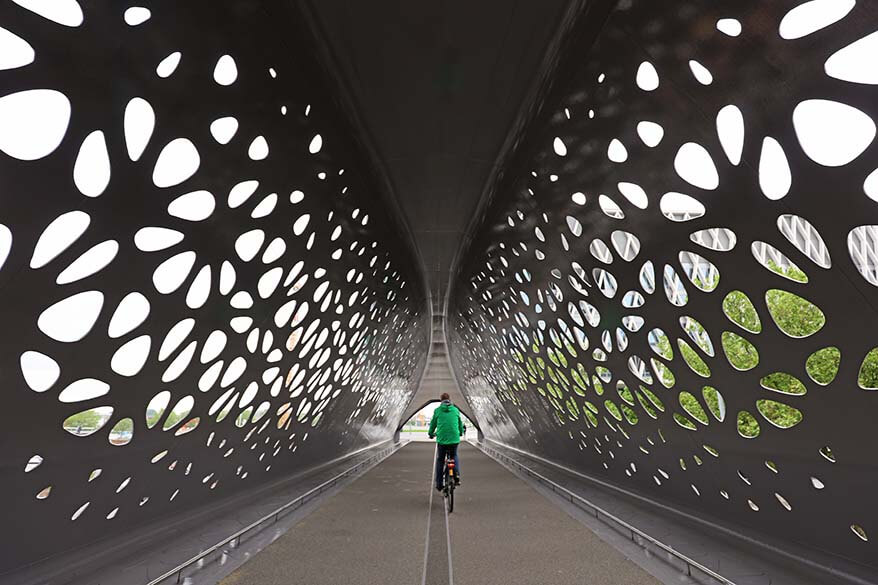 The biggest challenge – Florli 4444 staircase in Norway
We had climbed many staircases during our travels. In fact, in our last year's best of travel round-up I talked about one of our favorites of 2016 – Uncle Tom's Trail in Yellowstone. With 328 stairs it now looks like a walk in the park compared to the staircase of 2017.
Florli 4444 in Norway is the world's longest wooden staircase. As you can probably guess from the name, it has 4444 stairs.
We never realized what it meant till we arrived in the tiny village of Florli by boat and saw the sheer wall of the fjord rising high above us. It was a real challenge, but what a sense of achievement when we reached the top!
LEARN MORE: Hiking Florli 4444 Stairs in Norway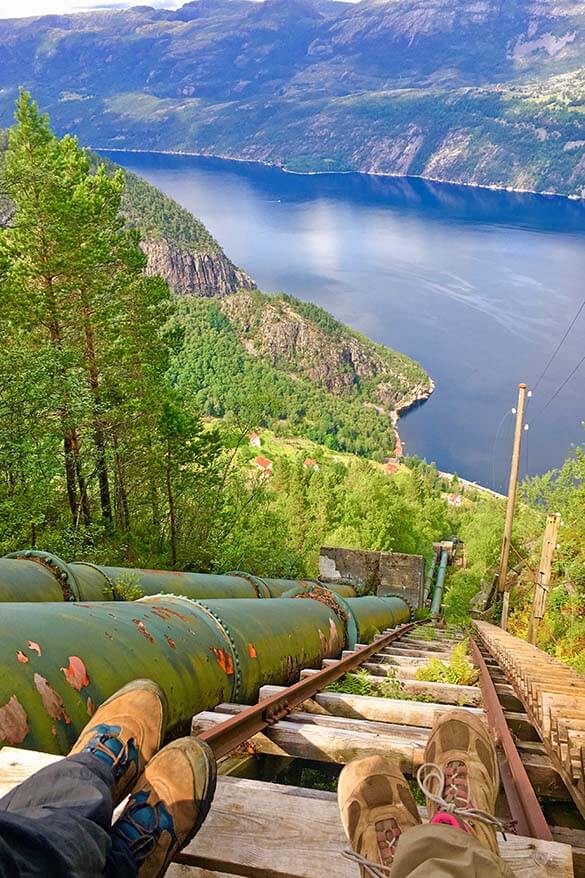 The most colorful town – multiple
I tried real hard, but I couldn't choose just one town for this category. In fact, we visited so many colorful towns this year that you could easily say that 2017 was the most colorful travel year ever.
Some of our favorites were Costa Nova and Sintra in Portugal, Strasbourg in France, Stavanger, Trondheim, and Bergen in Norway, and the whole Ligurian coast in Italy.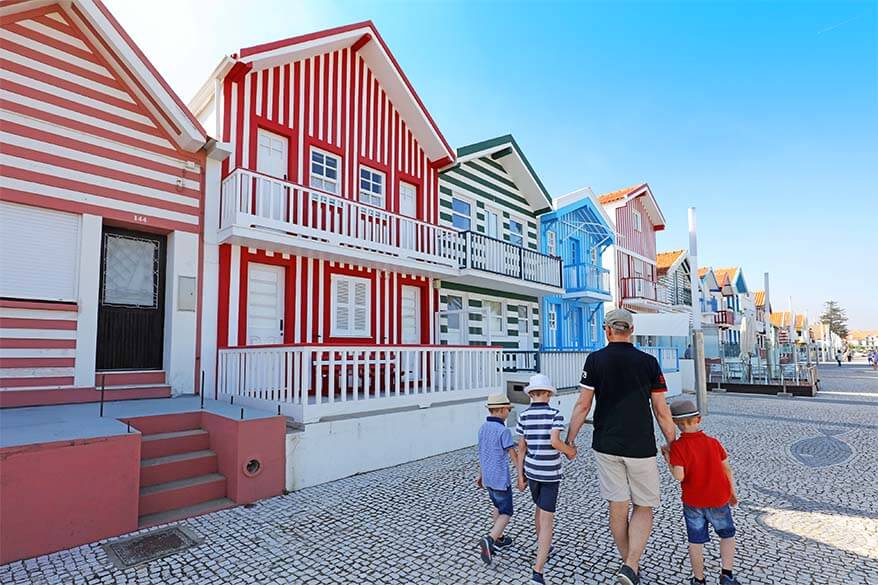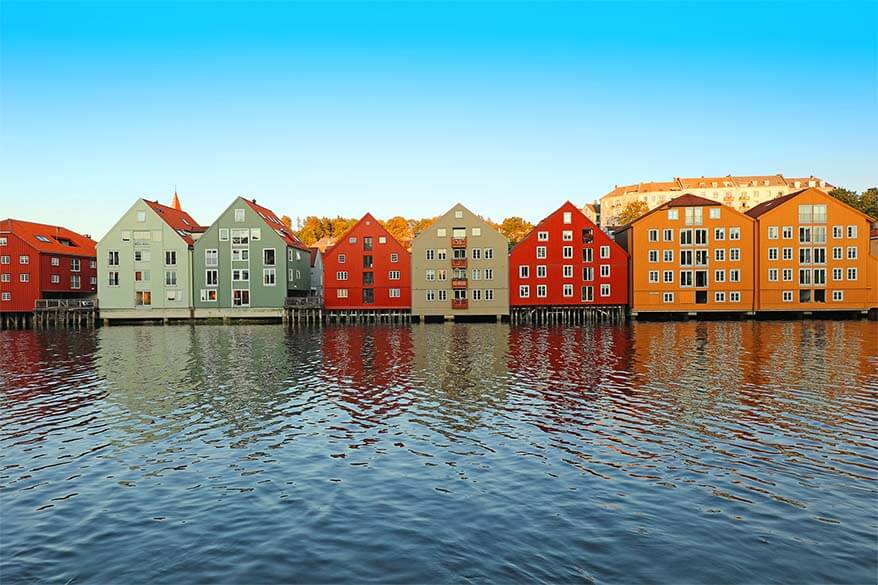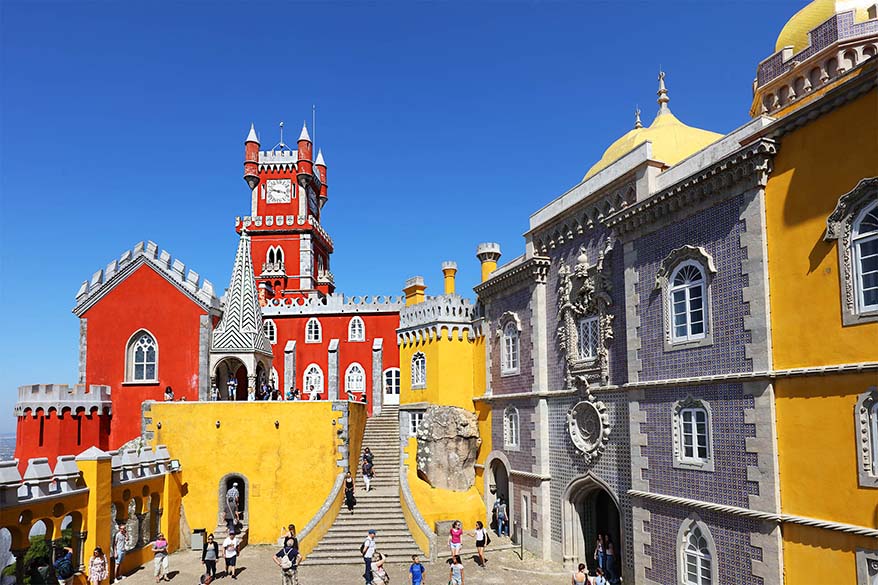 Best breakfast – Flores Village Hotel in Porto, Portugal
Take a look at the picture below. Can you believe the grandeur of this breakfast room in Flores Boutique Hotel in Porto, Portugal?!
It's by far the most beautiful breakfast room we had ever seen and I am happy to say that the whole breakfast experience was just as good!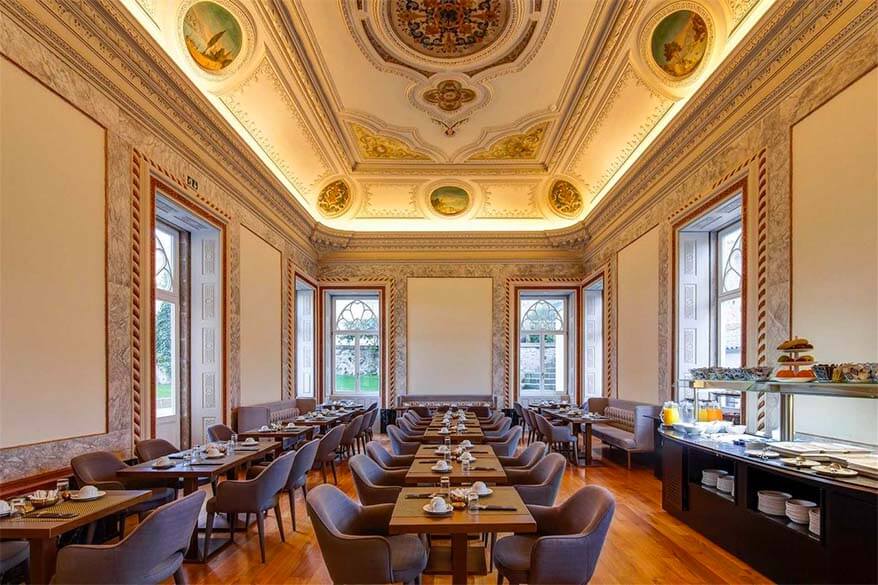 Best afternoon tea – St. Ermin's in London U.K.
When I told people that we were going for an afternoon tea at a luxury hotel in London, the first question I got from everyone was 'with kids?'.
At St. Ermin's they really know what a truly family-friendly experience means. We loved every minute of it!
LEARN MORE: Family-friendly Afternoon Tea in London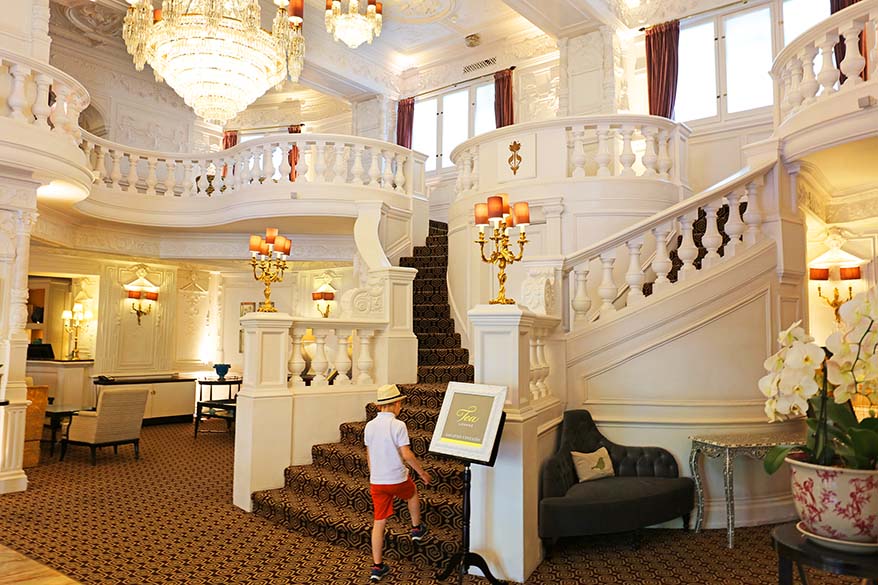 Best dinner – Manarola in Italy
One of the best dining experiences this year was our dinner at Nessun Dorma restaurant in Manarola in Cinque Terre Italy.
The food was great, the staff was friendly, and this view – simply unforgettable. Take a look at the picture below – doesn't it look like a painting?!
LEARN MORE: One Day in Cinque Terre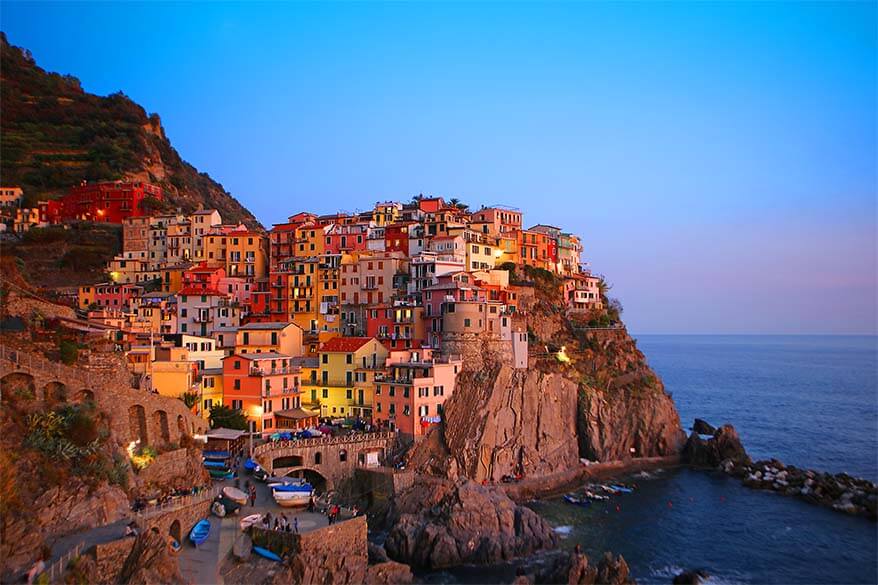 Best drink – Pura Vida Sky Bar in Bucharest Romania
The most colorful drinks and incredible sunset views over Bucharest can be found on the rooftop terrace of Pura Vida hostel in Bucharest. It's worth the climb!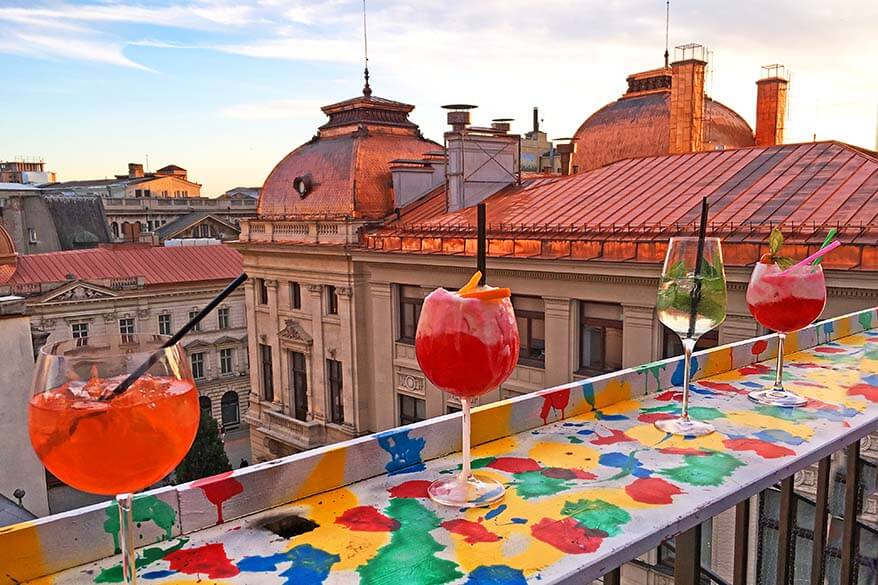 Best day trip – Amsterdam
There are few cities in the world more suitable for a day trip than Amsterdam! You can easily see the very best of Amsterdam in just one day and it's also nice to visit with kids.
Stroll the picturesque canals or explore them by boat. Visit a floating flower market or spend a few hours at one of the many museums. No matter what you choose, Amsterdam is always worth a trip!
LEARN MORE: One Day in Amsterdam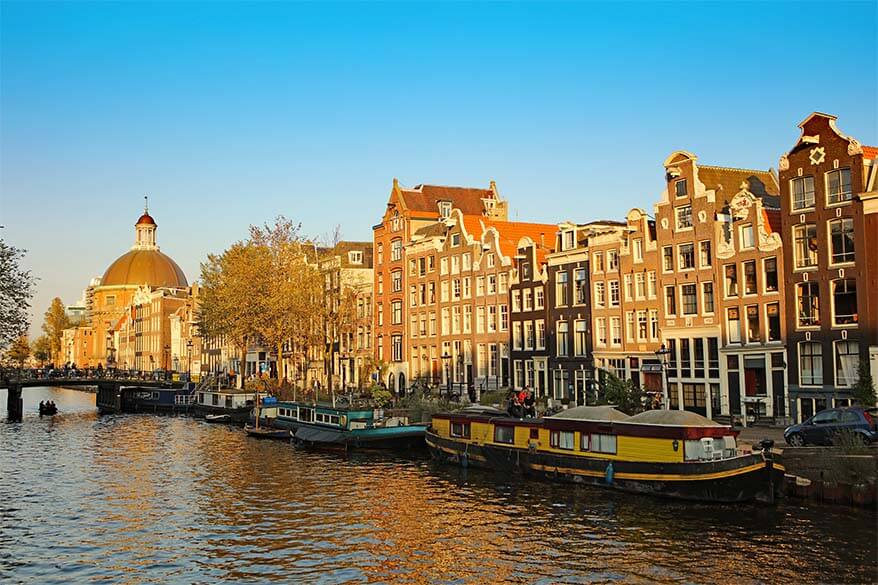 Best night trip – Porto, Portugal
Porto was actually more than just a night trip for us. But we arrived in the city in the evening and by the time we were ready to go and explore the city it was getting dark.
Walking around the Porto waterfront area Cais da Ribeira was our favorite night-time experience. Kids loved to stay up late! Also, the city is so lively and the atmosphere in the evening was great.
READ ALSO: Best Cities in Portugal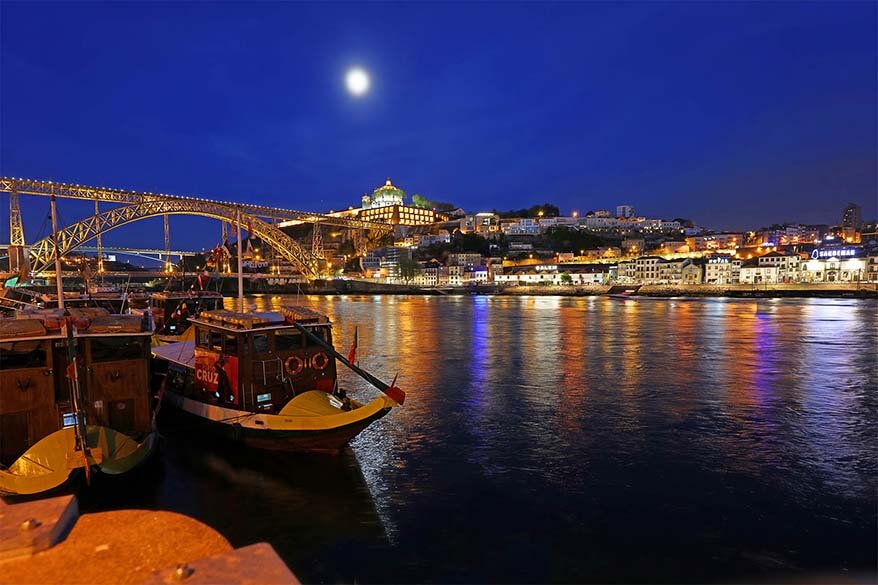 Best city trip – London in the U.K.
We don't often visit big cities with children and certainly not for several days in a row. But I would gladly make an exception for London any time!
Iconic landmarks and so many family-friendly attractions – London is simply the best city to visit with a family! Needless to say, there's plenty to see and do in London for everyone!
LEARN MORE: London with Kids & Best Things to Do in London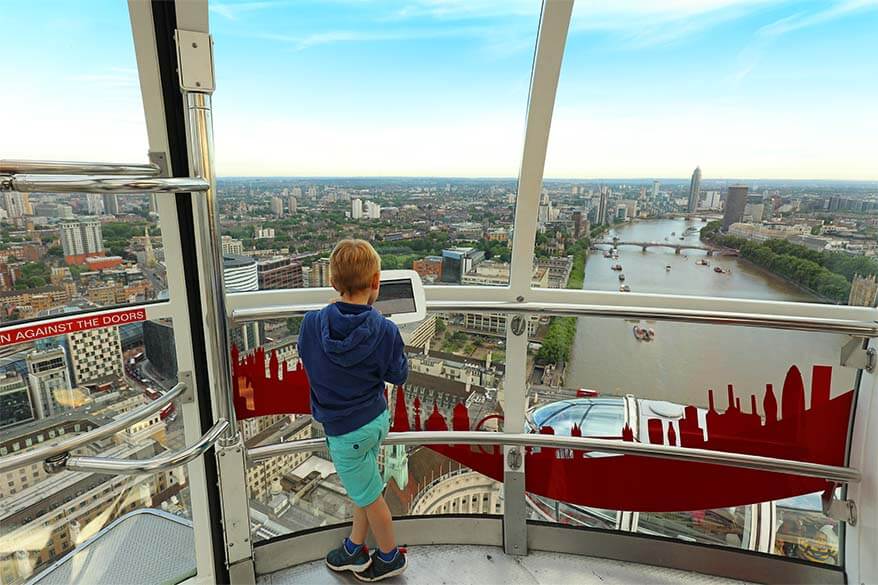 The steepest road – Trollstigen in Norway
We have seen so many scenic roads during our trips all over the world. But this view over the Trollstigen mountain road in Norway is second to none!
READ ALSO: Best Scenic Rods in the World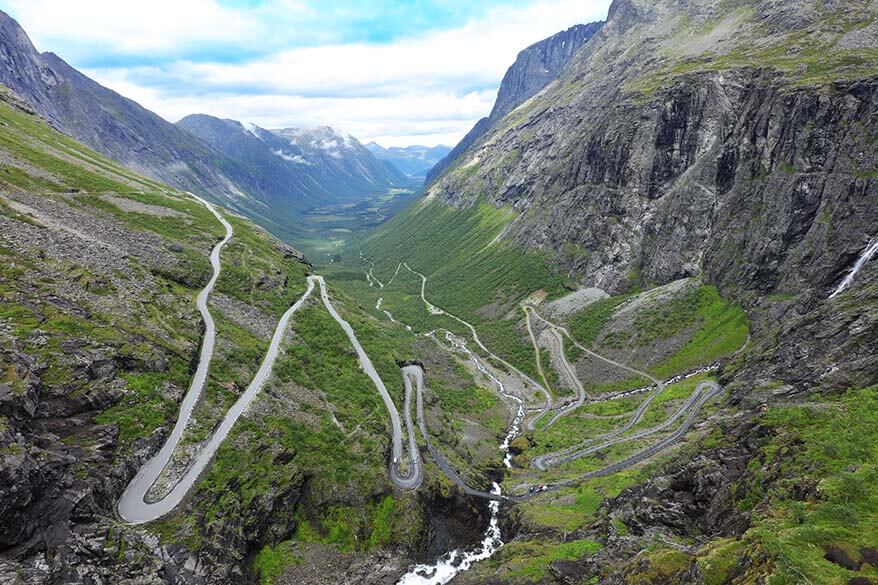 Most beautiful garden – Monserrate Palace in Sintra Portugal
This category is another tough choice – we visited so many beautiful gardens this year! The castles of Sintra in Portugal have the most beautiful gardens we have ever seen.
If you are thinking of English style gardens with big lawns and lots of symmetrically cut bushes, you would probably be disappointed. But if you are looking for enchanted gardens with a mix of plants and flowers from all over the world, hidden waterfalls, secret passageways, and dark tunnels – you will love Sintra!
One of our favorites was the garden of Monserrate Palace.
LEARN MORE: Sintra, Portugal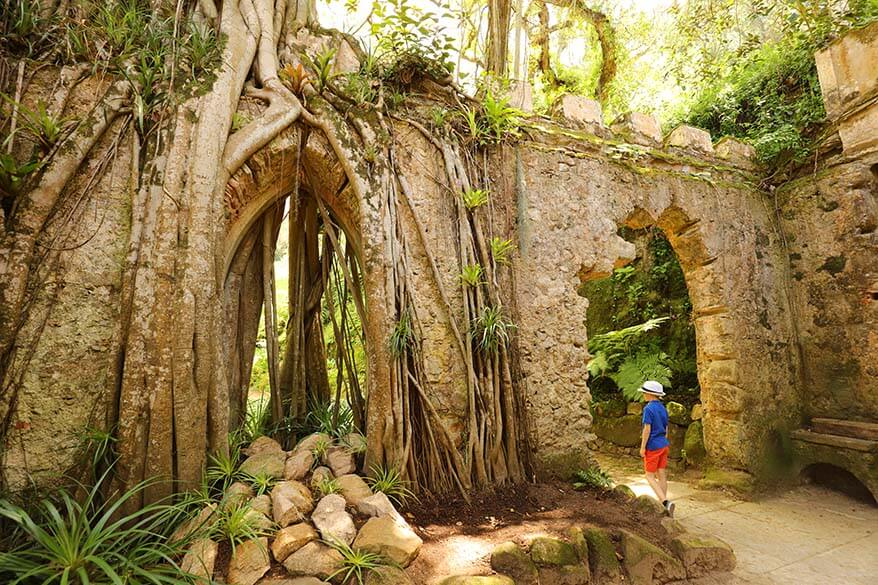 Best beach – Camogli in Italy
Since we are not really beach-goers, our best beach of 2017 has nothing to do with white sand and blue sea.
Colored stones, moody skies, and the fantastic backdrop of colorful houses dotting the hills along the Ligurian coast in Italy – Camogli beach was our favorite! It's as good as it gets for us! See the featured image at the top of this article as well.
LEARN MORE: Most Beautiful Towns in Italian Riviera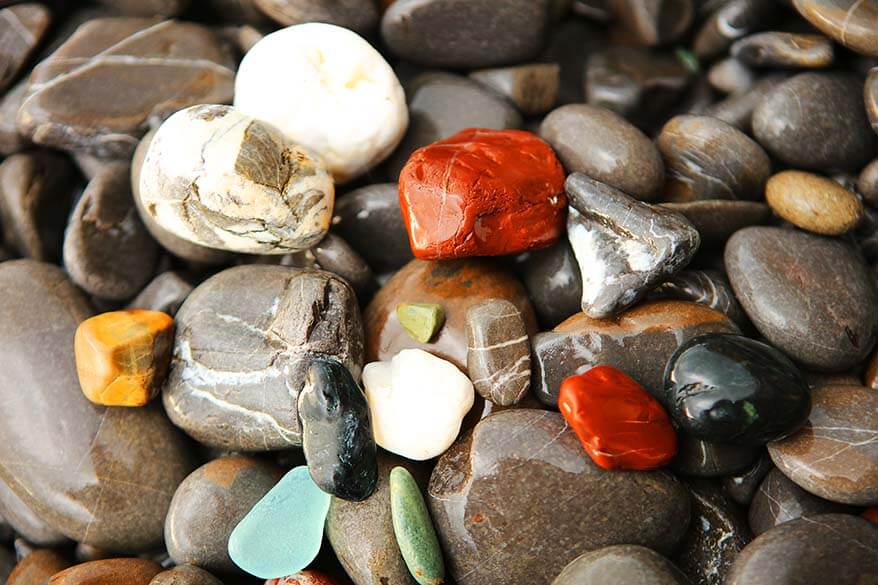 Most beautiful forest – Buçaco Forest in Portugal
Buçaco Forest (Mata Nacional da Bucaco) in Portugal is a forest like no other. And then right in the middle of it, you find a true fairytale castle. Bussaco Palace is also a hotel. What a beautiful place in a stunning setting!
Buçaco Forest was one of the unexpected discoveries for us. It turned out to be one of the nicest places from our 10-day road trip in Portugal!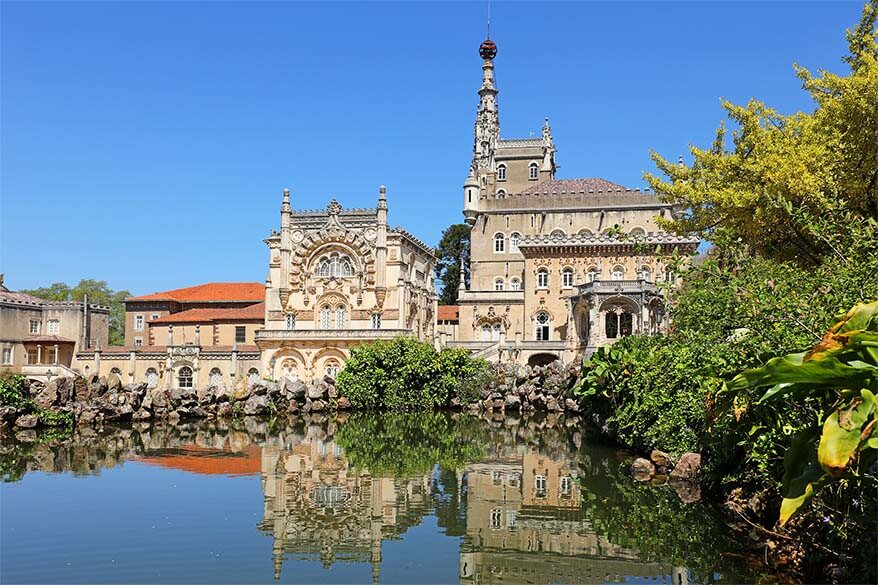 The strangest place – Bone Chapel in Evora, Portugal
Evora's Chapel of Bones (Capela dos Ossos) is by far the strangest place we visited this year.
The chapel decorated with skulls and bones was built in the 16th century using more than 5000 skeletons.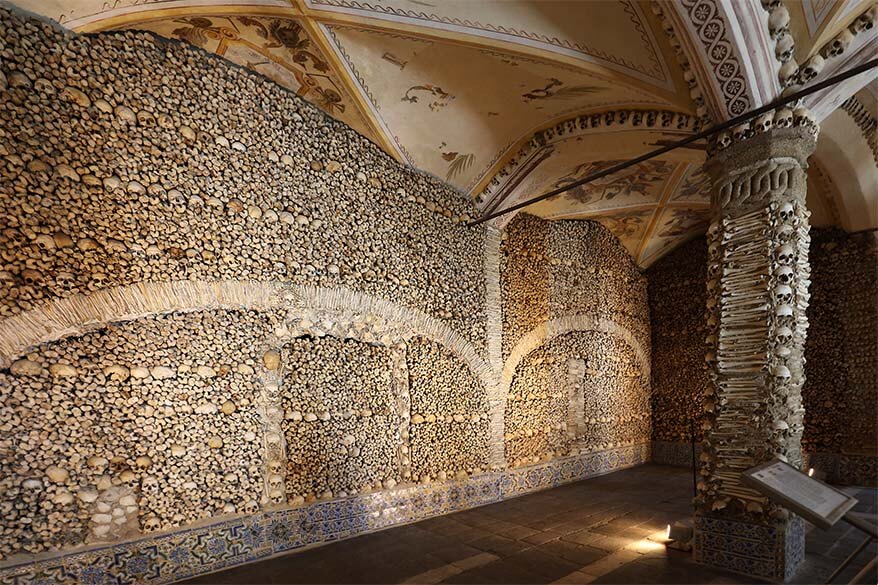 The coolest place – Igloo hotel at Trübsee in Switzerland
Igloo village at Trübsee in Engelberg Switzerland is literally and figuratively the coolest place we visited in 2017.
We were skiing in Engelberg and stayed at the nearby Alpine Lodge Trübsee, so only walked to the igloo hotel for a short visit. Unfortunately, I was unsuccessful in trying to convince my family to spend a night here. Maybe next year…
READ ALSO: Mount Titlis, Switzerland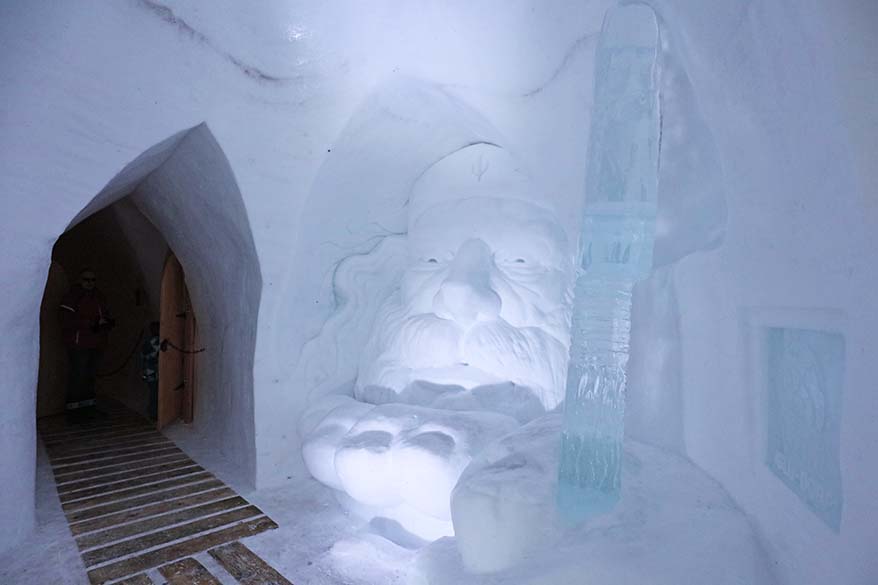 Best museum – Norwegian Canning Museum in Stavanger Norway
If you follow our blog for a while then you know that we are not really museum type of people. You will usually find us outdoors… However, we visited quite a few museums this year.
Norwegian museums are by far the most hands-on and fun for the whole family. Kids even asked if we could visit more.
One of our absolute favorites was the Norwegian Canning Museum. Don't miss if visiting Stavanger in Norway – you'll never look at canned fish with the same eyes again.
READ ALSO: Best Things to Do in Stavanger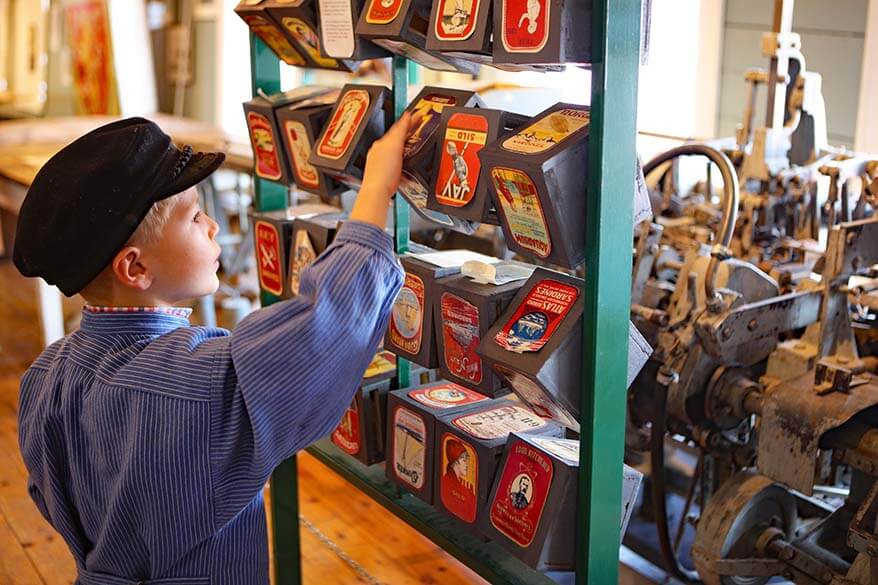 Best traditional celebration – Almabtrieb in Tirol Austria
It's not often that we get to experience true local celebrations when we travel. This year I was lucky to attend traditional cattle drive in Tirol -Almabtrieb and it was so much fun!
There is no better way to experience a new place than to partake in a traditional celebration. If you are visiting European Alps in late summer/ early fall, research where Almabtrieb takes place and make an effort to visit!
LEARN MORE: Almabtrieb in Tyrol, Austria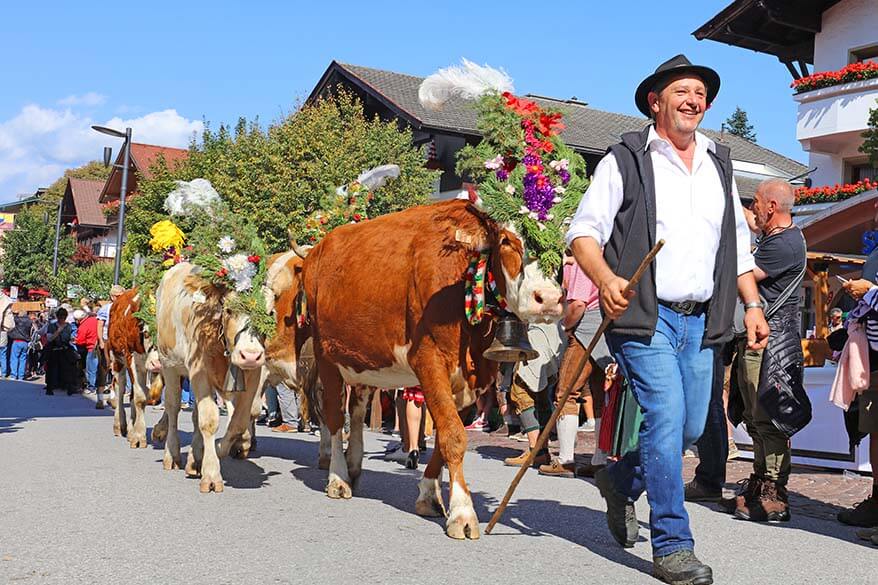 Most surprising encounter – meeting the real Vikings in Norway
Who would have thought that you can meet real Vikings in the 21st century!
We visited Viking Valley Njardarheimr in Gudvangen, Norway, thinking that it was a sort of museum. But it turns out to be a real Viking village. You can even practice archery and throw axes – kids loved it!
LEARN MORE: Viking Valley Njardarheimr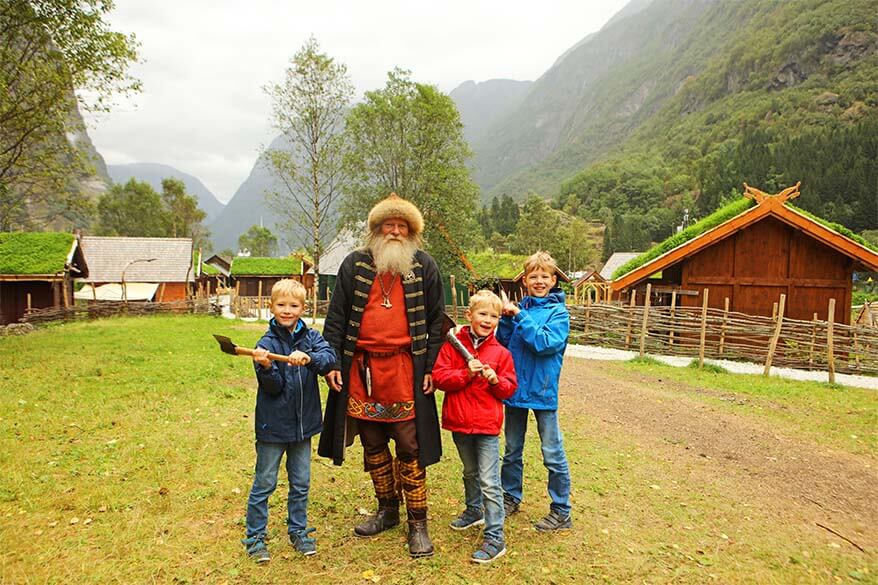 So, this was just a small selection of some of the most memorable travel experiences from 2017. Hopefully, you found some travel inspiration for your own trips.
As for our travel plans for next year, we are skiing in Switzerland again. In spring we are going back to Portugal (yes, we loved it that much). This time we will visit Algarve beaches and Madeira island.
We are also planning a trip to the Italian Dolomites. Italy never disappoints. And we are hoping to explore Tirol in Austria a bit more – I visited this region for the first time this year and fell in love with it. I would love to go back to Norway too, maybe even in winter.
I am sure there will be more exciting trips and maybe we will also get to visit a new country we have never been to before. But for now, we are going back to the places which we loved so much that we want to explore deeper. Remember – it's all about the experiences and not about the numbers!
Happy travels! Jurga
P.S. If you found some travel inspiration in this post, bookmark it for future reference and share it with your friends. Are you on Pinterest? Pin this image!