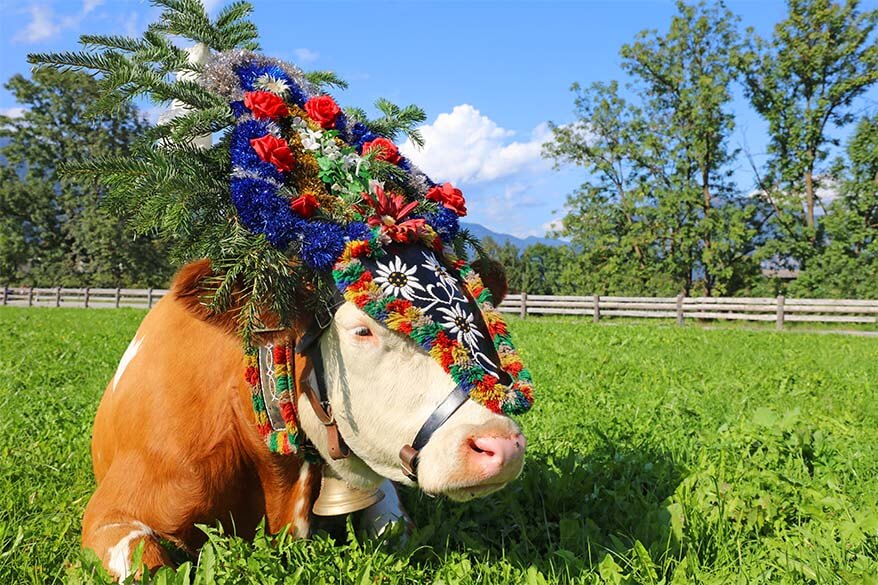 If you ever traveled to Tyrol in Austria in summer, then you probably know that cows play a very important role in the region. The ringing of the bells and the moos of the cows in the distance – these are the scenes that any visitor to Tyrol is definitely familiar with. But have you ever heard of Almabtrieb?
In this article, you can learn more about Almabtrieb in Austria: what it is, what to expect when attending Almabtrieb, and where and when to find them.
What is Almabtrieb?
Almabtrieb (also called Transhumance) is a traditional festival with a cattle drive from alpine summer mountain pastures to the lower valleys in autumn. At the end of the summer, farmers celebrate the coming-back of the cows to the valley.
Almabtrieb is traditionally celebrated in the European Alpine regions in late September through early October. Austria and Switzerland have centuries-old Almabtrieb traditions.
I have to admit that I hadn't heard of this tradition before my visit to Tyrol a few years ago. But after attending it once, I would love to go back and join this lively celebration again. It's so much fun!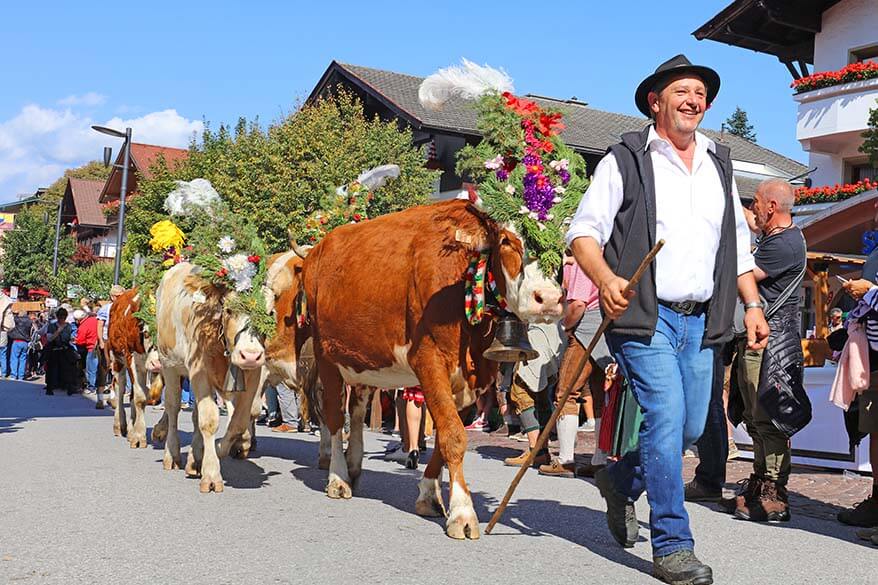 Almabtrieb is a very colorful event. The cattle (usually cows) are elaborately decorated with flowers, ribbons, and other impressive ornaments. These colorful headdresses are called 'Buschn' in German, and the lead cows have the most impressive headdresses.
People try to look their best as well. Most locals wear traditional clothing – colorful dirndls for the women and lederhosen for the men.
The whole village joins in this vibrant celebration that is usually accompanied by a traditional market, live music, handcrafts demonstration, and lots of local food specialties.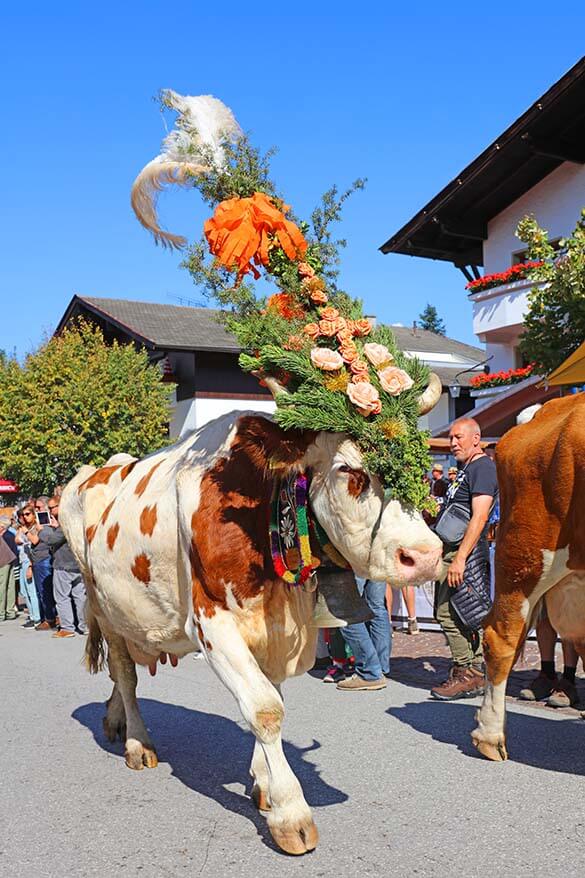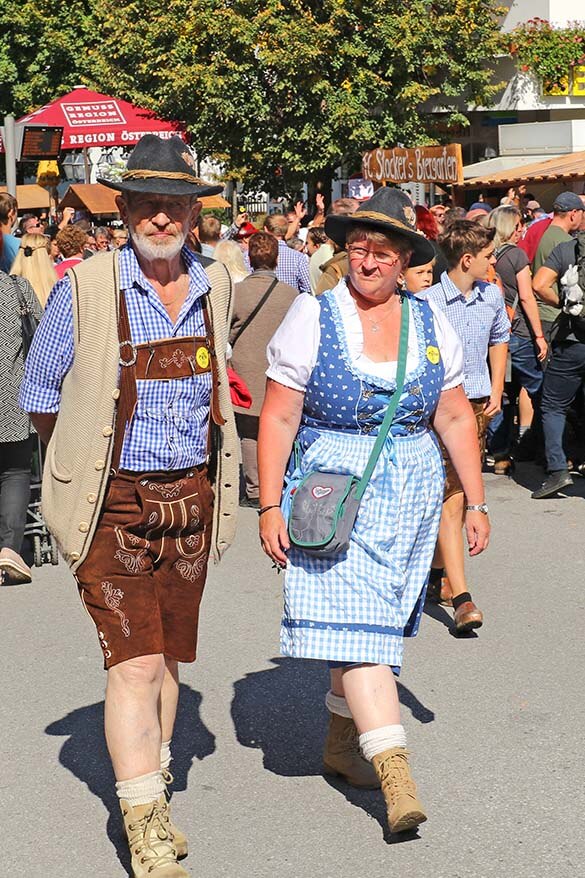 What to expect – my experience at Almabtrieb in Reith im Alpbachtal
I attended the cattle drive and parish festival in Reith im Alpbachtal – a picturesque little village in Tyrol, Austria. We were told that this event is one of the biggest in the area with thousands of visitors coming to Reith during the last two Saturdays of September every year.
Almabtrieb festivities started early Saturday morning with the opening of the farmers' market. The cattle drive was planned for in the afternoon, around 2 PM and by then the main street in the village was crowded with spectators excited to see this colorful parade.
I found the market and the celebrations just as fun to watch as the cattle drive itself.
And since pictures say more than a thousand words – here is a selection of images to give you an idea of what to expect when attending an Almabtrieb in Austria.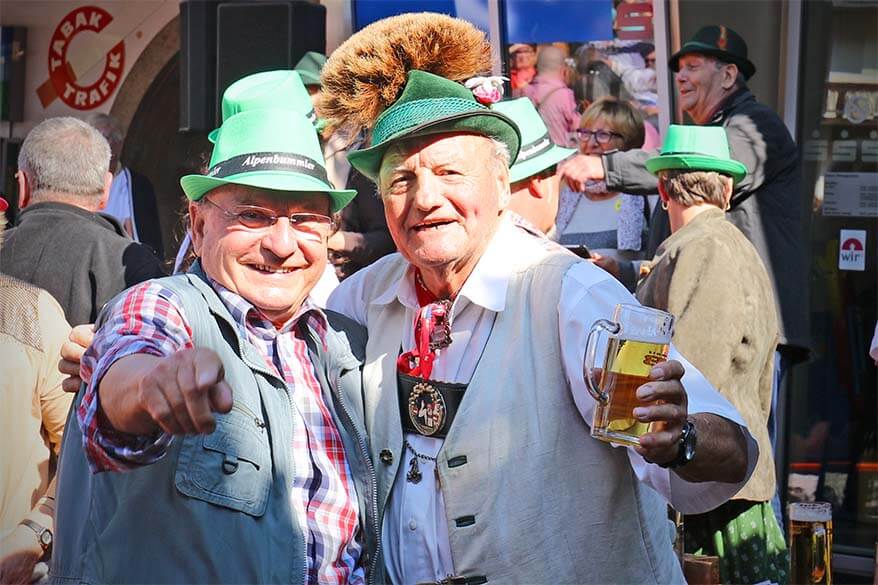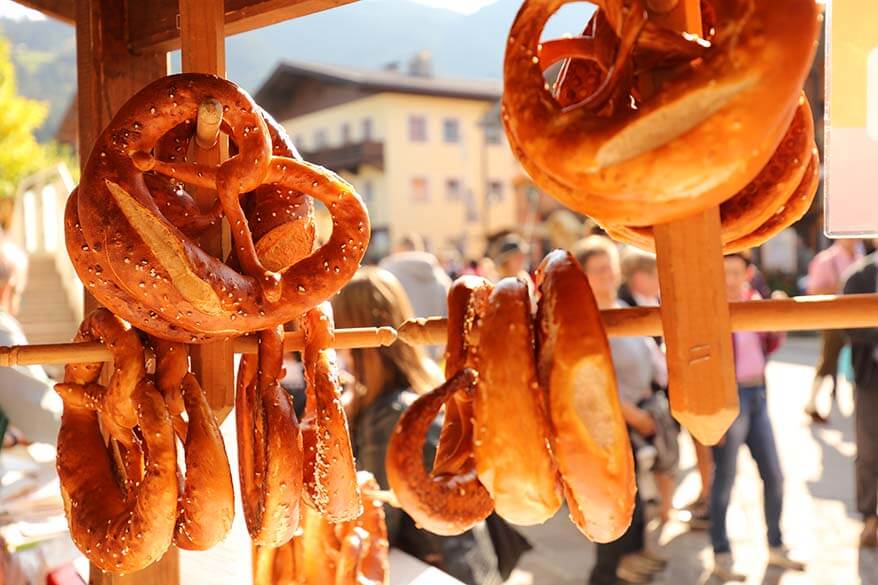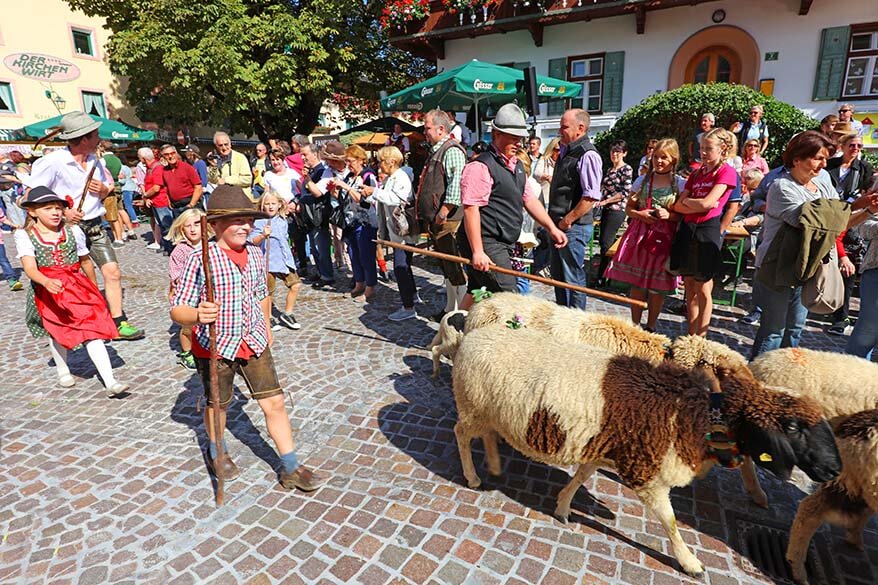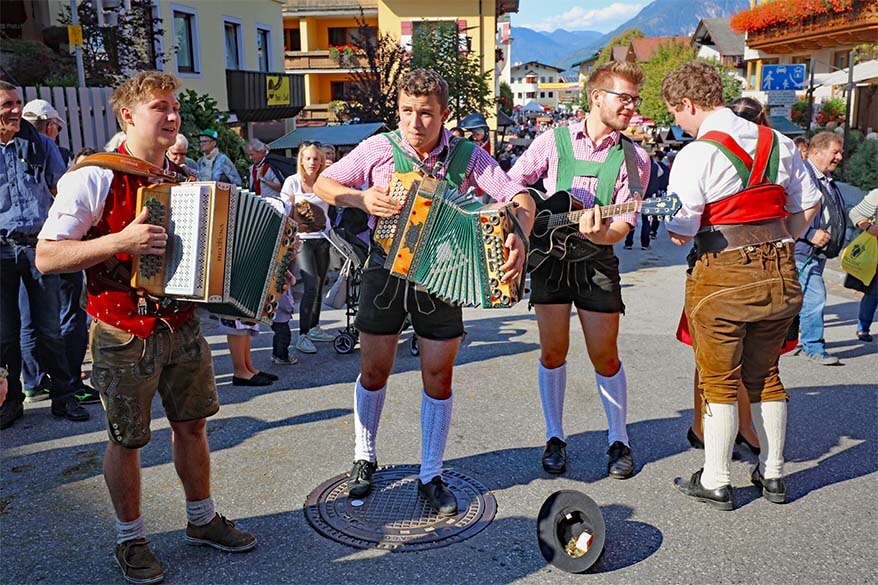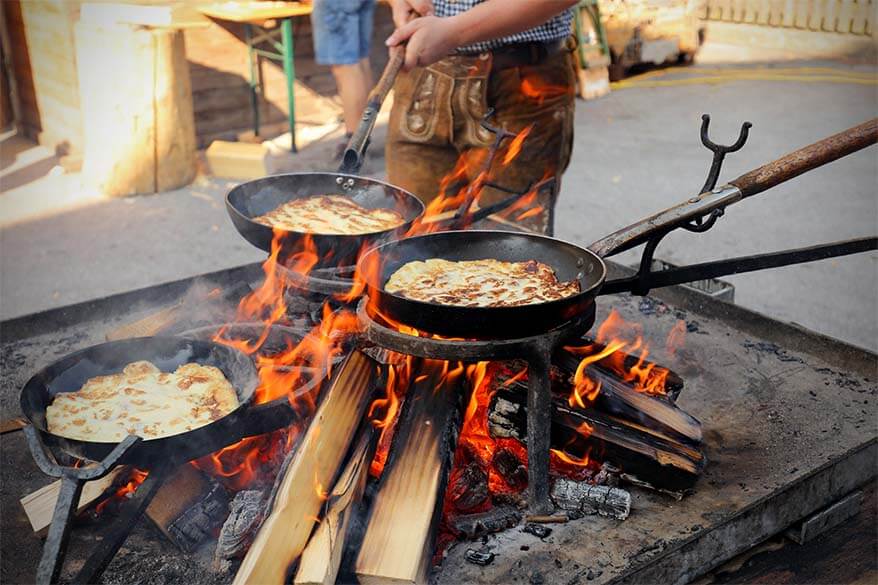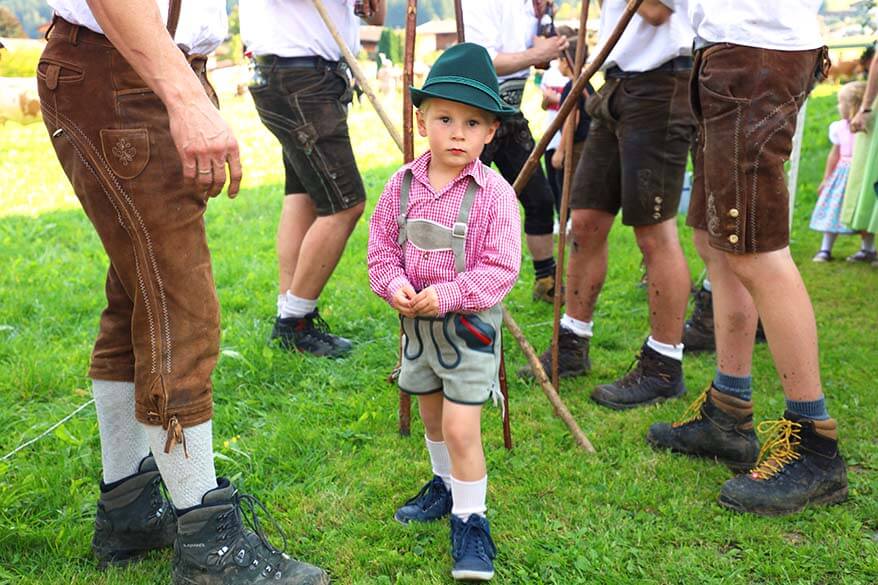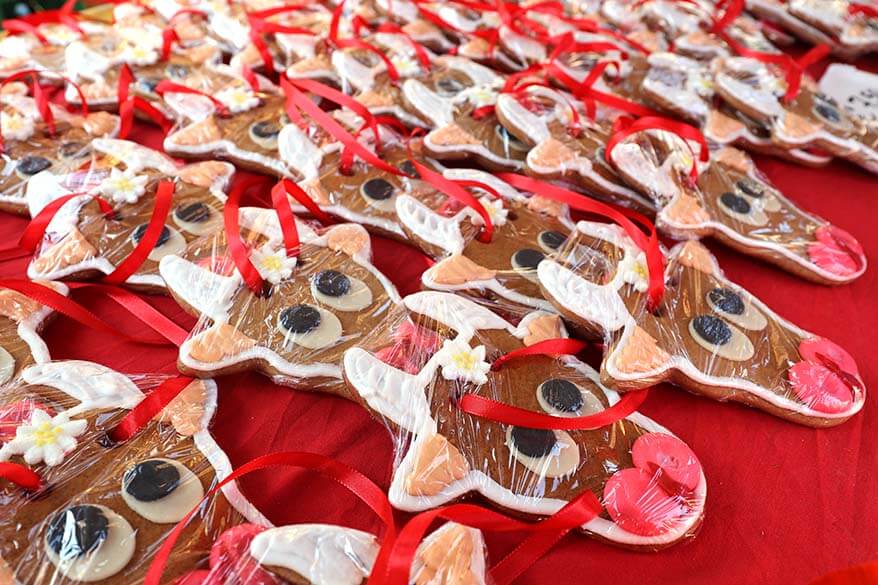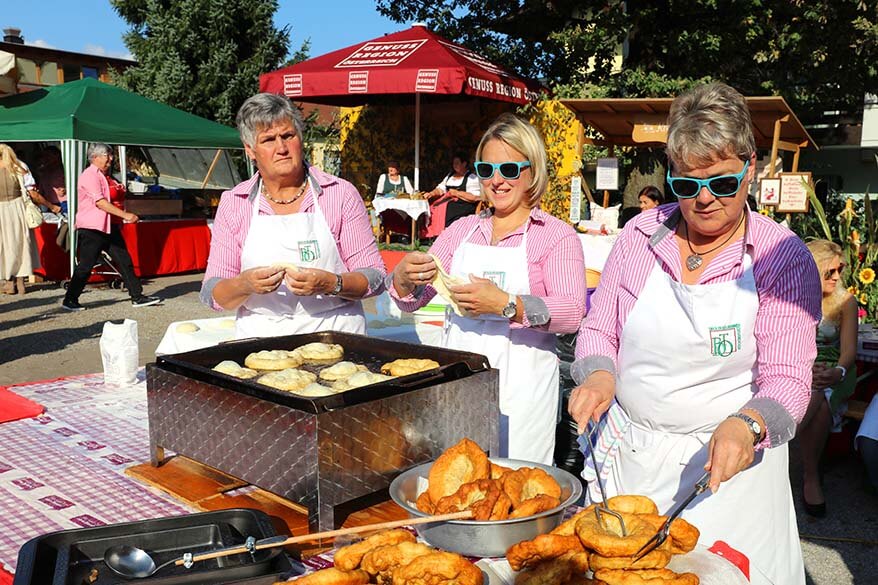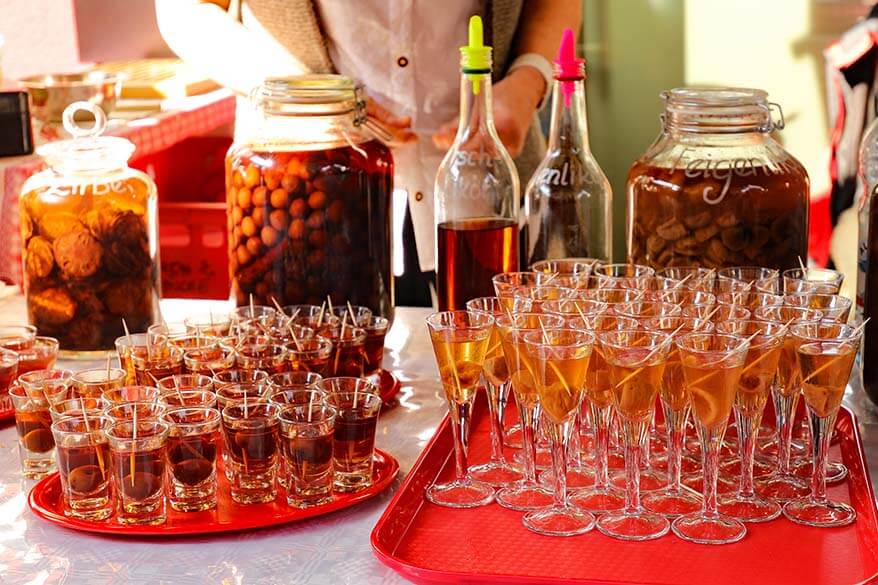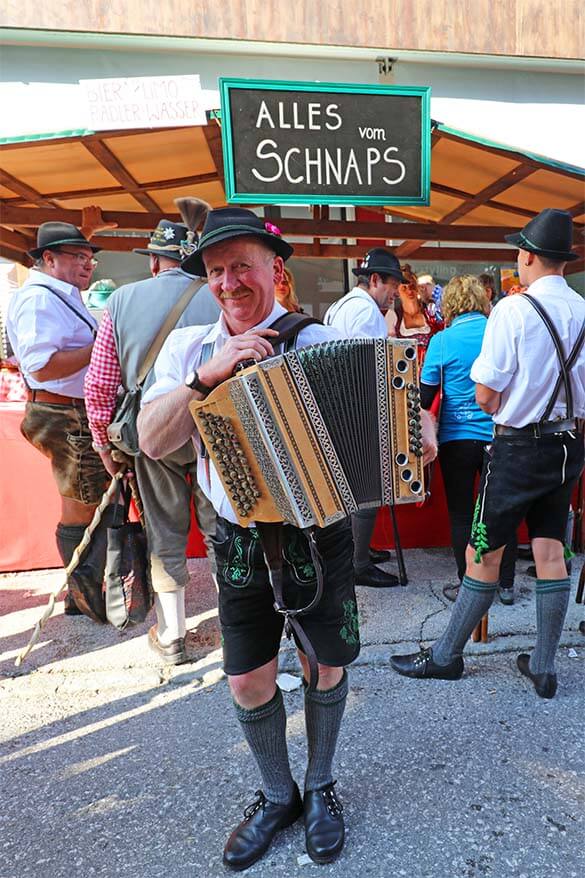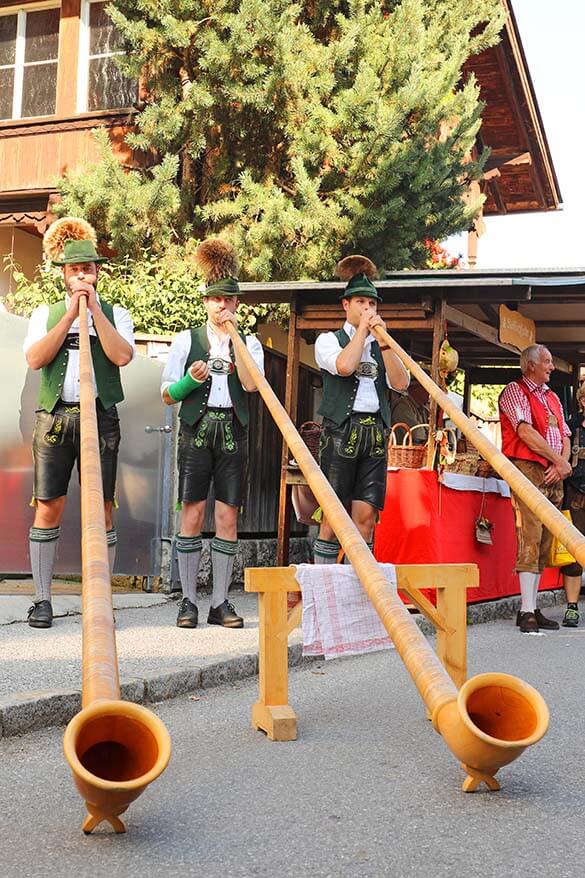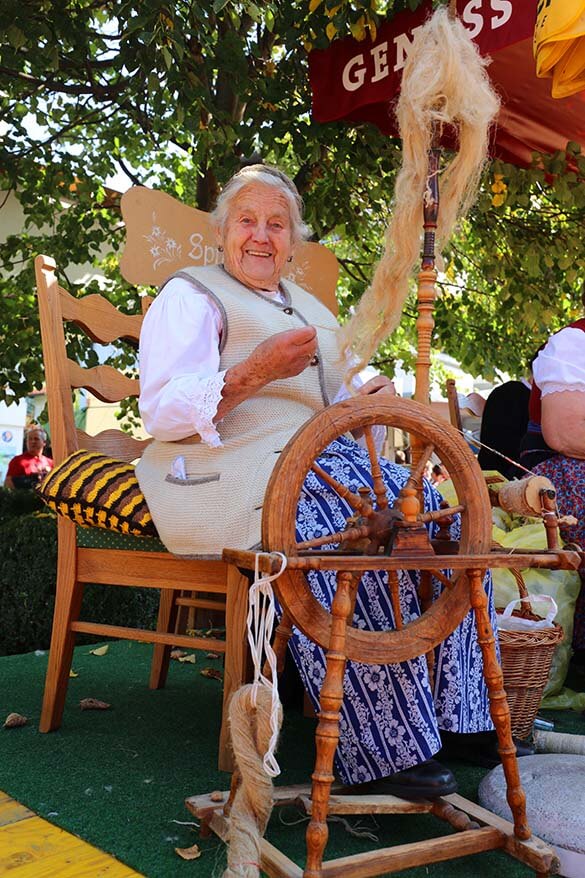 In Austria, the transhumance is celebrated in many different places across Tyrol and these festivities attract big numbers of local and foreign tourists each year. Some people even plan their whole trip to Austria around these events, while some others come back every single year.
Below, you can find some practical information about attending an Almabtrieb in Austria.
Practical information for visiting Almabtrieb in Austrian Tyrol
Feeling inspired to visit Tyrol and attend one of the cattle drives and traditional celebrations? Here is some practical information.
Almabtrieb usually takes place on a weekend, in the period from mid September through the beginning of October. Here you can find the list of some of the biggest and the most impressive cattle drives in Tyrol with the dates for this year. Here are the dates of Almabtrieb celebrations in the other Austrian regions.
If you like to experience these traditional Austrian celebrations to the fullest, you may want to get a dirndl or lederhosen. You can also buy these traditional clothes in Austria. Pretty much every village has at least one shop selling traditional costumes.
On the website of the Alpbachtal region, you can find more information about all kinds of events in the area. Check it out – there's always so much going on, from cattle drives to dumpling day or even air rifle shooting.
Traveling to Tyrol and looking for more ideas on what to see and do in the area? Here are some of the best family-friendly summer activities in Austrian Tyrol.
More inspiration for Austrian Tyrol:
Some of our other favorite hikes in Tyrol:
If you found this post useful, don't forget to bookmark it and share it with your friends. Are you on Pinterest? Pin this image!