It seems that it was just yesterday that we were celebrating New Year 2016 in Dubai and now it's almost time to toast to the happy 2017… This year just flew by and I can't believe all the things we did and all the places we visited this year.
I was a bit hesitant whether I would do a 2016 year review post, but here it is – a short overview of some of the most memorable travel experiences from 2016. With one purpose, and one purpose only – I hope it will inspire you to travel more!
Best of Travel 2016
Most fun for the kids – snow tubing in Switzerland
I don't even know what the kids liked more about our winter break 2016 – skiing or winter snow tubing. Anyhow, snow tubing is one of the reasons why we are going back to the same place again next year. I have to admit that I enjoyed it just as much!
For those of you who are wondering where this is, you can read our post about skiing in Engelberg and our stay at Berghotel Trübsee.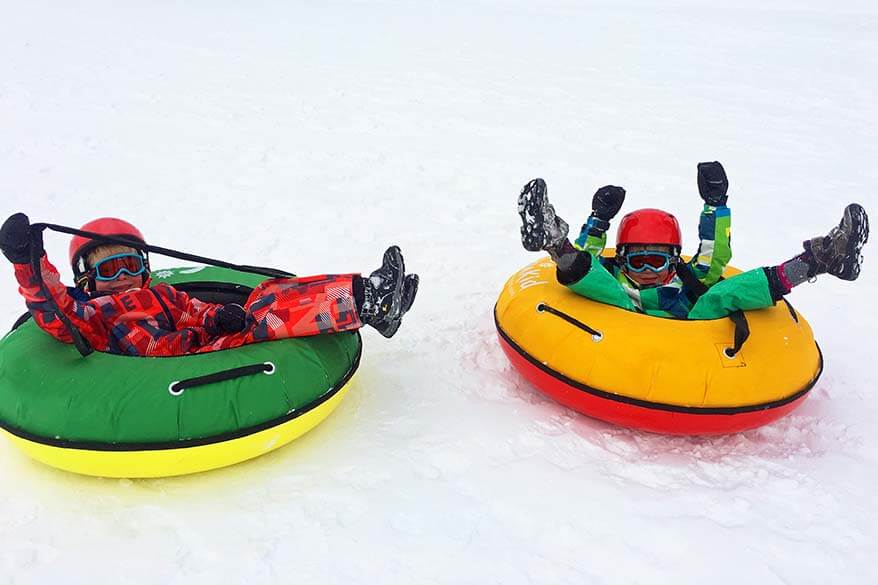 The most unforgettable experience – Boiling River, Yellowstone NP
On our way to Yellowstone National Park, we met a family from Montana who had just visited the park. They told us about this incredible experience – swimming in a warm, geyser-fed mountain river and we just had to try it.
Bathing in the warm jacuzzi-like mountain river is definitely one of the most memorable experiences of 2016! Here you can read more about this and other fun things to do in Yellowstone with kids. And here you can find our complete guide to visiting the Boiling River in Yellowstone.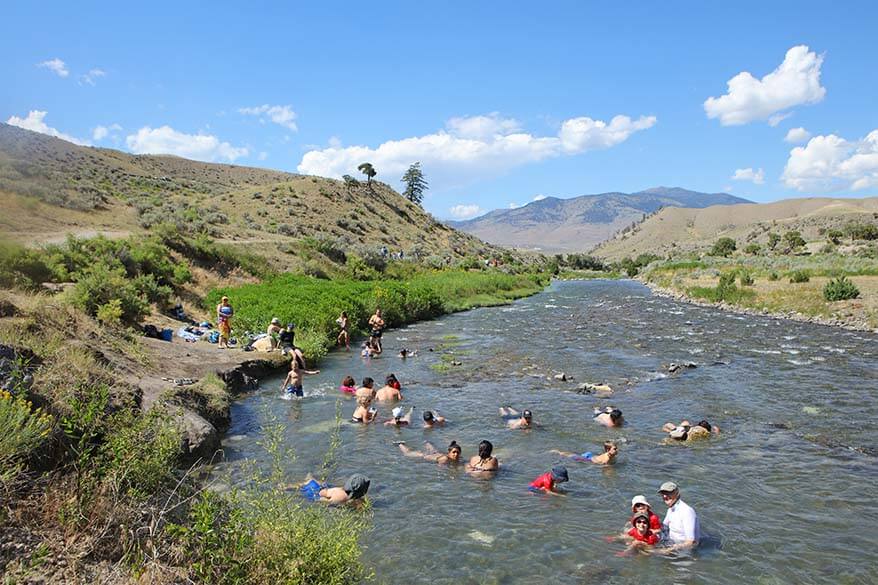 Most special hotel – Old Faithful Inn, Yellowstone National Park
They say that you just have to stay at the Old Faithful Inn if you visit Yellowstone.
We booked our trip a year in advance and there was just one night available at this hotel end July – beginning of August, so we booked it and then planned the rest of the trip around it.
Was it worth it? Absolutely! So much history, incredible architecture and an amazing location in Yellowstone National Park. Here you can find more tips for Yellowstone accommodation. And here you can read all about visiting the Old Faithful Geyser.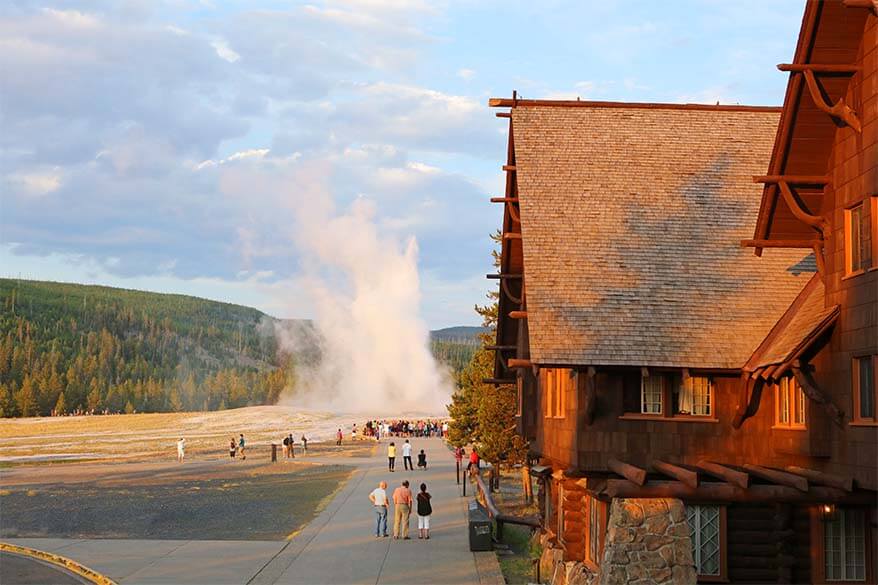 The hottest experience – Arches NP, USA
We expected it to be hot in Utah in July, but we were definitely not ready for the temperatures of well above 40°C (105°F).
Despite the heat, we managed to see and do a lot. Arches National Park exceeded all our expectations.
Here you can find more information about visiting Arches National Park with kids. And here you can read more about the Delicate Arch trail – the most beautiful hike we did in Arches National Park.
READ ALSO: Best Things to Do in Arches NP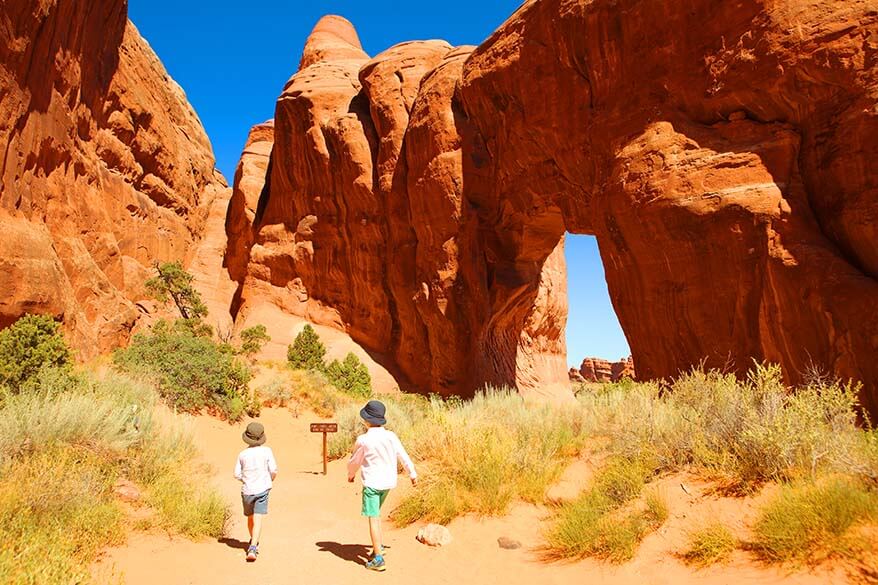 The coldest experience – Mount Titlis, Switzerland
Spending a couple of hours on top of a 3,239 m (10,600 ft) mountain in winter is about as much cold as one can handle. It was -16°C (3°F) when we visited Mt Titlis…
We were lucky to visit on a beautiful sunny day and could enjoy these amazing views over the Swiss Alps. Here you can read more about our visit to Mount Titlis in Engelberg Switzerland.
READ ALSO: Skiing in Engelberg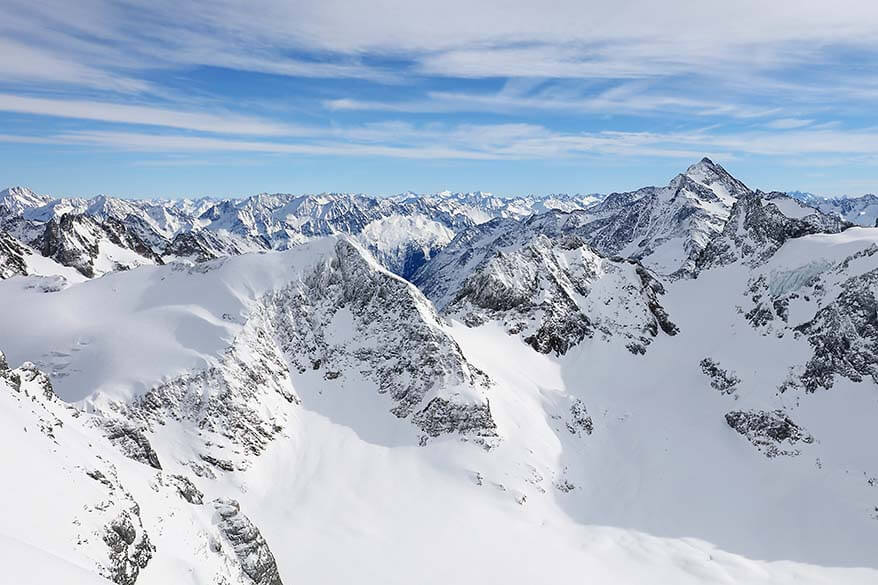 The wettest experience – Giethoorn, the Netherlands
Who in his right mind would go on a little boat in the pouring rain… We got soaking wet in Giethoorn; so wet that it literally took us hours to dry. Still can't believe that nobody caught a cold.
But this picturesque village with canals instead of streets was definitely worth a visit!
If you are planning a trip to Amsterdam, don't miss Giethoorn. It's one of the nicest day trips from Amsterdam!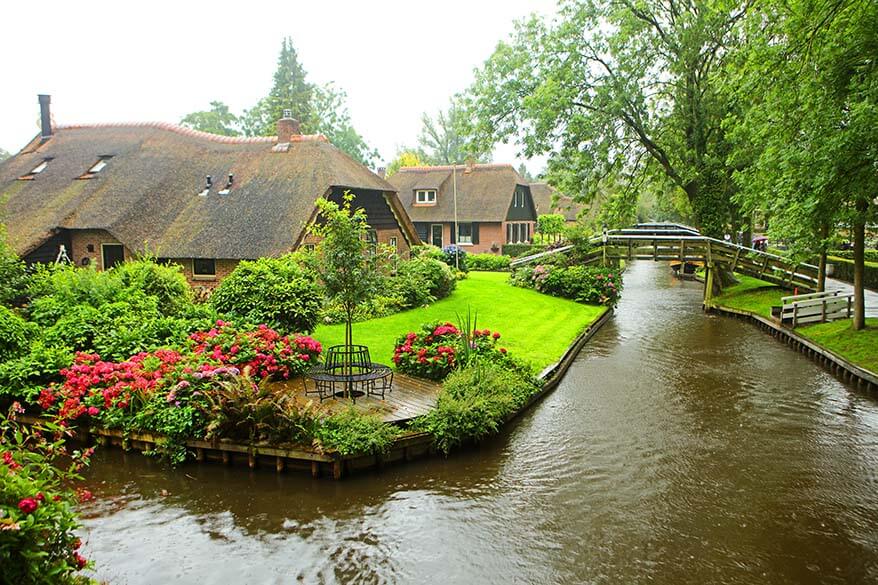 The most beautiful hike – Oeschinensee Switzerland
If you do just one hike in Switzerland, make it this one. It's not for nothing that a mountain lake gets into the UNESCO World Heritage List!
For more information, please check our post about hiking at Oeschinensee (Oeschinen Lake).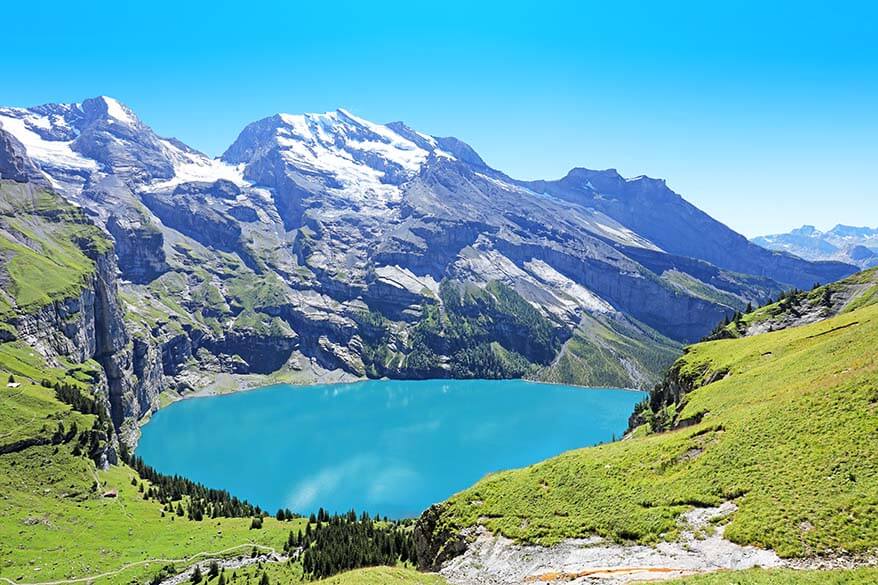 The steepest stairs – Uncle Tom's Trail in Yellowstone National Park
Going down the 328 steps was easy, but the 150-meter climb on the way back had left us all breathless.
Uncle Tom's Trail is one of the nicest things to do in Yellowstone!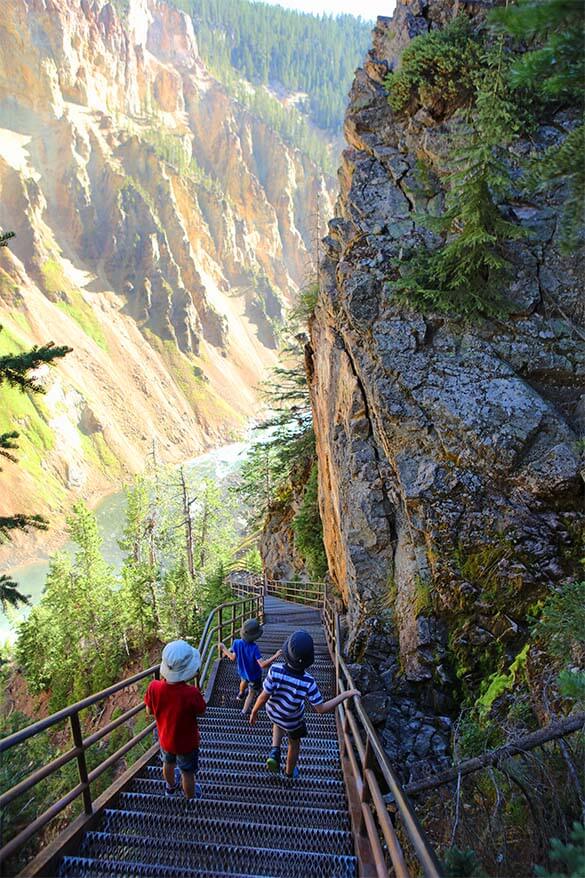 Best sunrise – Maroon Bells Colorado
It was well worth it getting up early to see the Maroon Bells at their best. No wonder it's the most photographed mountain landscape in the U.S.
P.S. This beautiful place is just one of the best things to do in Aspen, a world-known mountain resort in Colorado.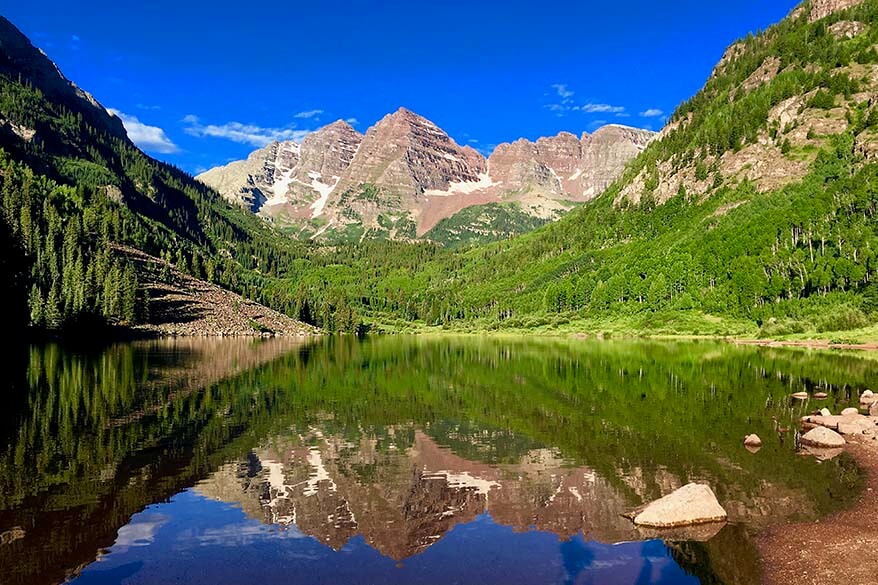 Best sunset – Dead Horse Point State Park, Utah, USA
We were a bit late for the sunset and couldn't get to the Dead Horse Point in time, so we stopped here, took out our picnic and it turned out to be one of the most beautiful sunsets of the year.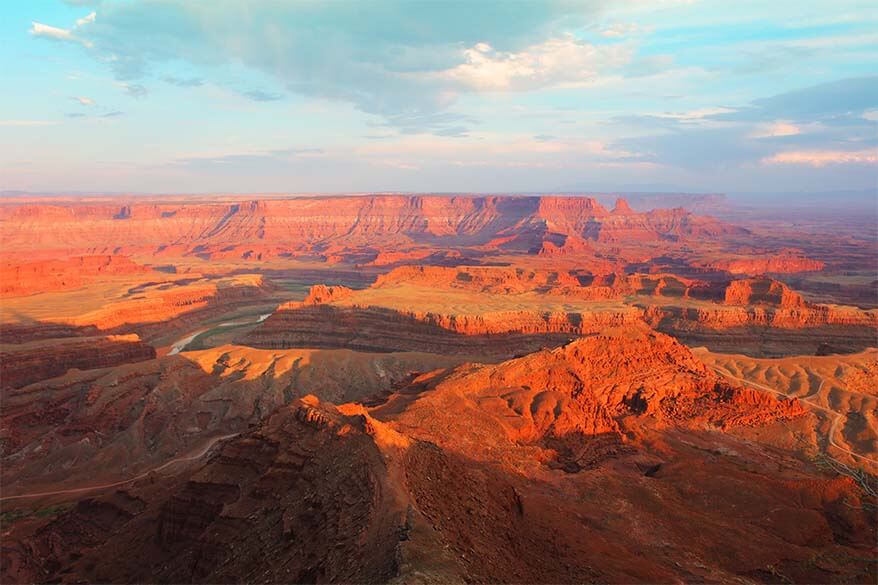 Strangest place – De Ruien in Antwerp, Belgium
The underground canals and sewers in Antwerp, Belgium are definitely one of the strangest places we visited. It was nice to experience something so ancient and so different from anything else we have ever seen.
You can read about this and other cool places in Antwerp in our article Antwerp with kids.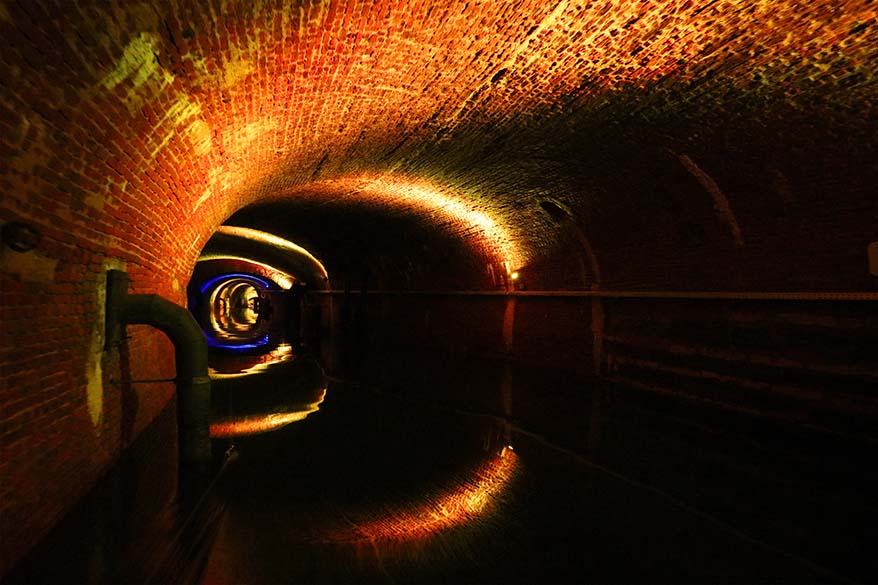 The most beautiful forest – Hallerbos in Belgium
Blue as far as an eye can see. Walking in the Hallerbos forest was like walking in a fairytale book!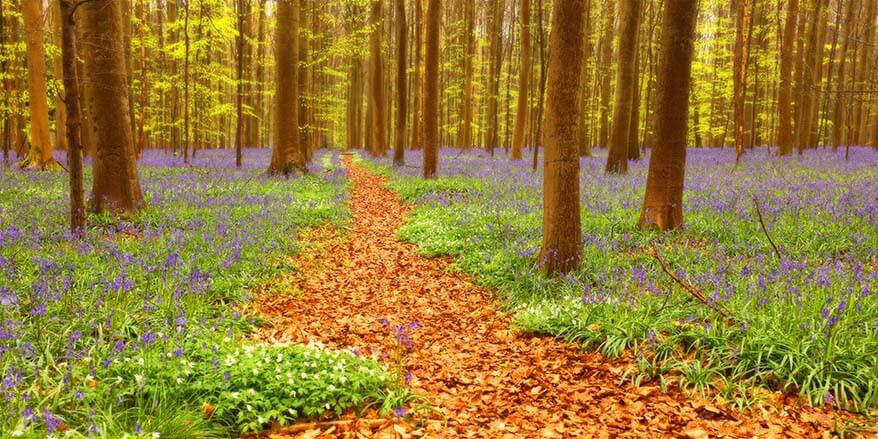 Best off the beaten path discovery – Quartiere Coppedè in Rome, Italy
One of the unexpected discoveries was the Quartiere Coppede in Rome. I loved getting a bit off the beaten path in Rome and discovering parts of the eternal city that most tourists never see.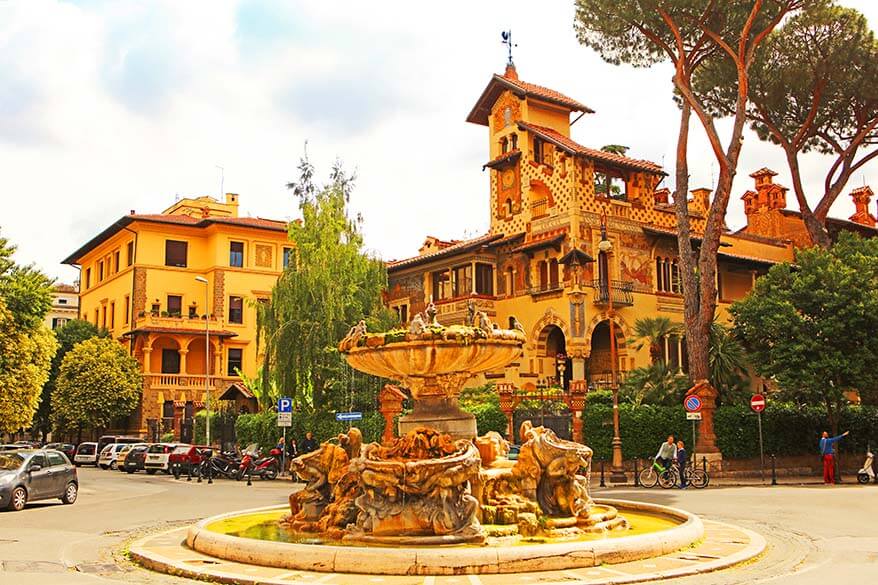 The most beautiful road – scenic drive at Arches National Park in Utah U.S.
We drove so many miles again this year. It was difficult to choose just one favorite road, but here it is – the incredibly scenic road through Arches National Park in Utah.
Here you can find more inspiration from our American summer road trip itinerary. And here you can read about our favorite scenic road trips of all-time.
LEARN MORE: Arches Scenic Drive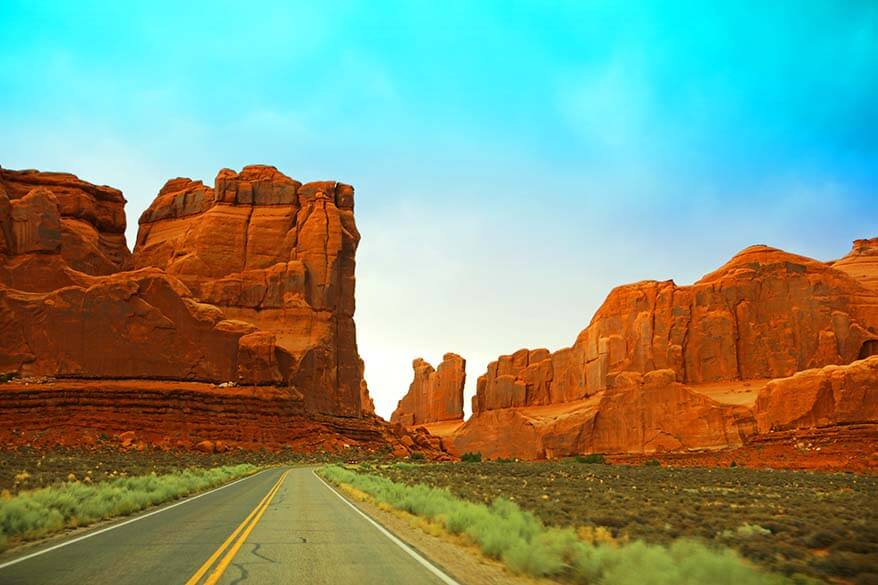 Best day trip – Kinderdijk in the Netherlands
We made many day trips in Belgium and the Netherlands this year. A day visiting the UNESCO heritage site with windmills of Kinderdijk was one of my favorites.
Here you can find more information and inspiration for visiting Kinderdijk.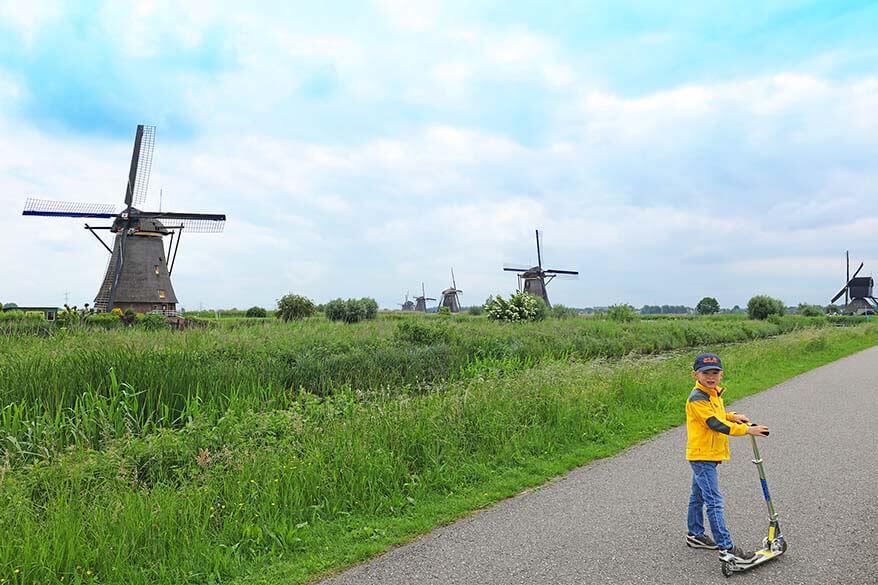 Best night trip – Bruges, Belgium
Bruges is incredibly popular and touristic all year round. But go there in the evening and you have the whole town to yourself.
We loved walking around this fairytale-like town and admiring the beautifully lit buildings.
READ ALSO: Best Things to Do in Bruges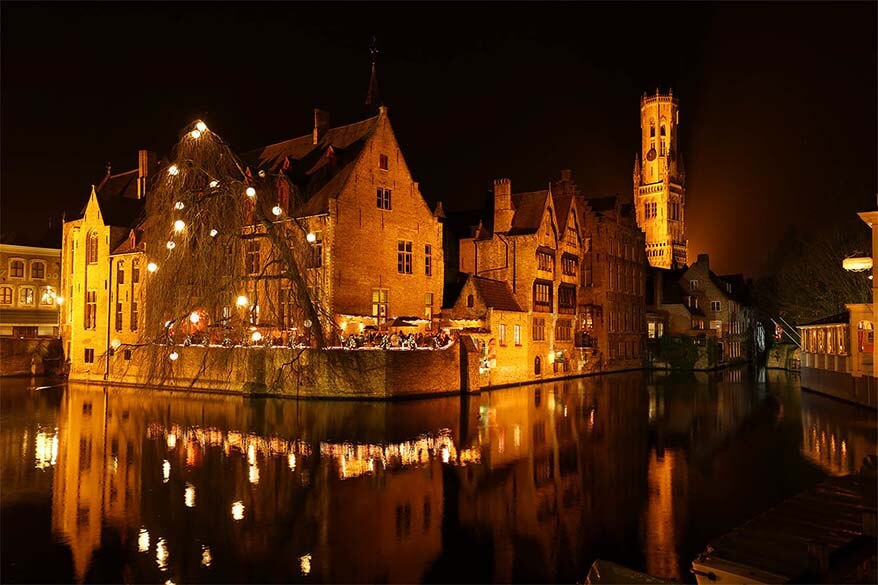 Best wildlife encounter – the bison of Yellowstone
We never expected to see thousands of bison in Yellowstone. They were all around us in Lamar Valley.
Make sure to watch the whole video for a taste of the experience!
The most surreal place – the geyser basins of Yellowstone
No pictures or videos can prepare you for the reality of Yellowstone. The most unbelievable landscapes and colors we had ever seen!
The Grand Prismatic Spring is even more beautiful than I could have ever imagined, but there are also so many other incredible geothermal features in Yellowstone. It will take your breath away!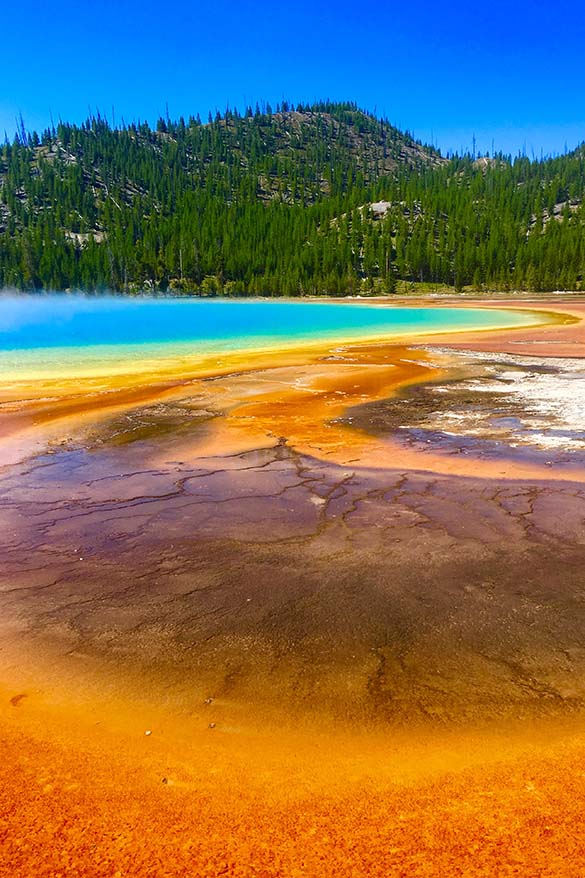 The most impressive fireworks – Dubai
And with these beautiful fireworks, I want to wish you all the best for 2017! And remember – once a year, visit a place you have never been to before!
READ ALSO: Best Things to Do in Dubai with Kids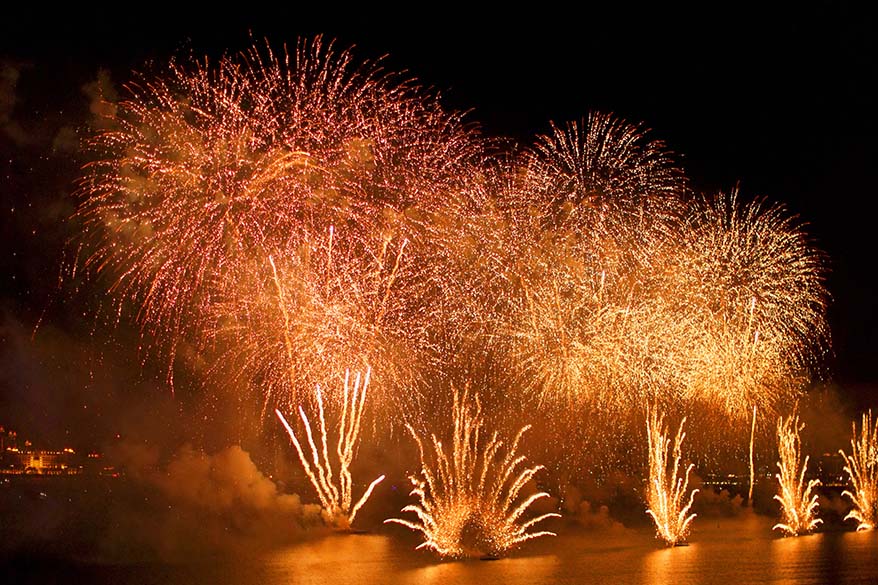 The Look Ahead – Where to in 2017
As always, we are hoping to discover many more new places next year.
Where to in 2017?
Right now we are planning to visit Switzerland, Portugal, London, and Norway, but as it often goes we'll probably end up doing all this and so much more.
So stay tuned for more information on these and many more destinations worldwide. And please share any tips you might have for us – we're always looking for some great ideas!
If you enjoyed reading this post, make sure to also check our round-up articles and year reviews:
Best of travel 2017
Best of travel 2018
Best of travel 2019
Best of travel 2020
If you found some travel inspiration in this post, share it, save it and pin this image!