The United Kingdom's rich and vibrant culture make its cities among the most fascinating to visit in the world. Whether you're looking for stunning architecture, world-class museums, or the cool vibe of contemporary art and music, you'll find it all in the best UK cities.
However, with so many great cities throughout England, Scotland, Wales, and Northern Ireland (the four countries of the UK) it can be difficult to decide which ones to visit in a limited amount of time.
So in this guide, we list the very best cities to visit in the UK that are worth your time the most. For each city, we include the main attractions that you simply must see. We also listed a few extras that are well worth visiting if you have enough time. For each town, we also indicate how much time you need for a visit.
Good to know: The great thing about visiting the UK is its small size and good transport links. This makes it quite easy to travel from one part of the country to another. Furthermore, quite a few of these cities can also be visited with organized tours from London (or other nearby towns). So if you plan well, you can visit several of these UK towns in one trip.
To help you plan your trip and see several of the nicest cities and towns in Great Britain, we asked our writer Christine, a UK local, to share the best places and tips for your visit. We also created a map indicating each town. That way, you have a better idea of where everything is and can plan your trip accordingly. Take a look!
How to use this map: Use your computer mouse (or fingers) to zoom in or out. Click on the icons to get more information about each place. Click the arrow on the top left corner for the index. Click the star next to the map's title to add it to your Google Maps account. To view the saved map on your smartphone or PC, open Google Maps, click the menu and go to 'Your Places'/'Maps'. If you want to print the map or see it in a bigger window, click on 'View larger map' in the top right corner.
These are the most beautiful cities in the UK that are worth a visit the most:
1. London
London really has to be number one on any list of the best places in the UK! And there are so many reasons to visit the nation's capital. Located on the banks of the River Thames, London is the country's financial center, the seat of the Government of the United Kingdom, and home to the Royal Family.
All of this is reflected in its magnificent and historic architecture and a huge variety of things to see and do.
The diversity of London's population is evident in its wonderful food scene. From traditional British food in local pubs, the finest cuisine in world-famous restaurants, to the ethnic street food in its many markets, London has it all. London also offers some of the very best shopping in the world. You'll find designer stores, vintage boutiques, eclectic craft fairs, and quirky markets all over the city.
If you want to escape the bustling streets, museums, and galleries, London has some very beautiful and tranquil green spaces too. Don't miss the scenic Hyde Park! If you have more time, visit the lesser-known Kew Gardens, with its stunning collection of tropical flora and fauna. London is truly a city that offers something for everyone.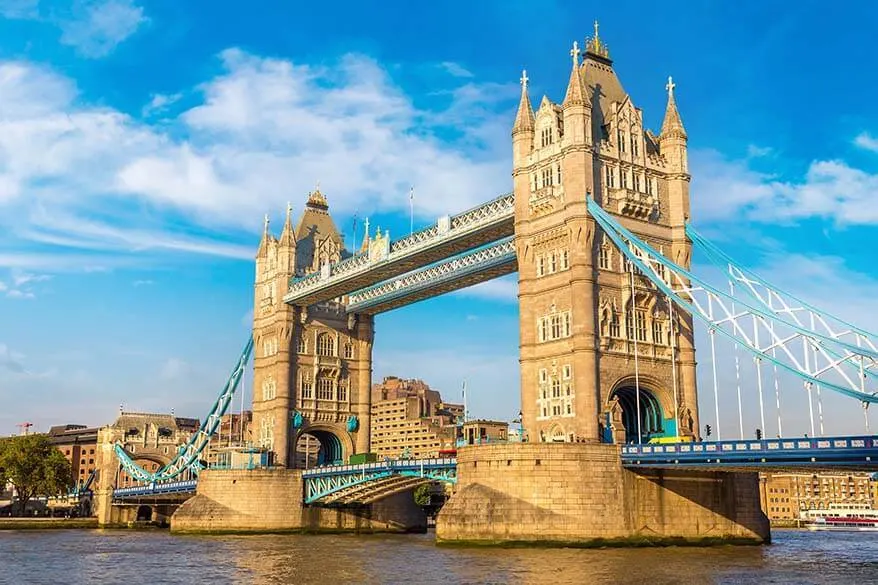 Must see: The Tower of London, Buckingham Palace (don't miss the Changing of the Guard), Westminster (including Big Ben and the Houses of Parliament), Tower Bridge, the London Eye, the British Museum, St Paul's Cathedral, Trafalgar Square (home to Nelson's Column), and Piccadilly Circus. Thames Cruise is also a must.
Nice to see: Greenwich, Hyde Park, Covent Garden, Kew Gardens, Borough Market, Camden Town & Camden Lock Market, National Gallery, Harrods, and Oxford Street. If you are visiting London with kids, don't miss Madame Tussauds, the Natural History Museum, Leicester Square stores, and the Royal Mews. Also, don't miss at least some of the best views in London!
How much time do you need. You can quickly see the major sites with just one day in London. However, if you want to be able to visit a few places inside and get a good feeling of the city you really need two days in London. To fully appreciate all of London's major sights, visit a few of them inside, and check out a few different neighborhoods, you will need at least 3 to 4 days.
If you want to experience the diversity of attractions across the city, discover some of London's hidden gems, or take a day tour to Windsor Castle or a day trip to other popular places near London, you can easily spend a week or even more.
Where to stay: Best areas to stay in London for first time.
Travel tips: Please see London travel tips for more information for planning your trip.
LEARN MORE: Best Things to Do in London (Must-See!)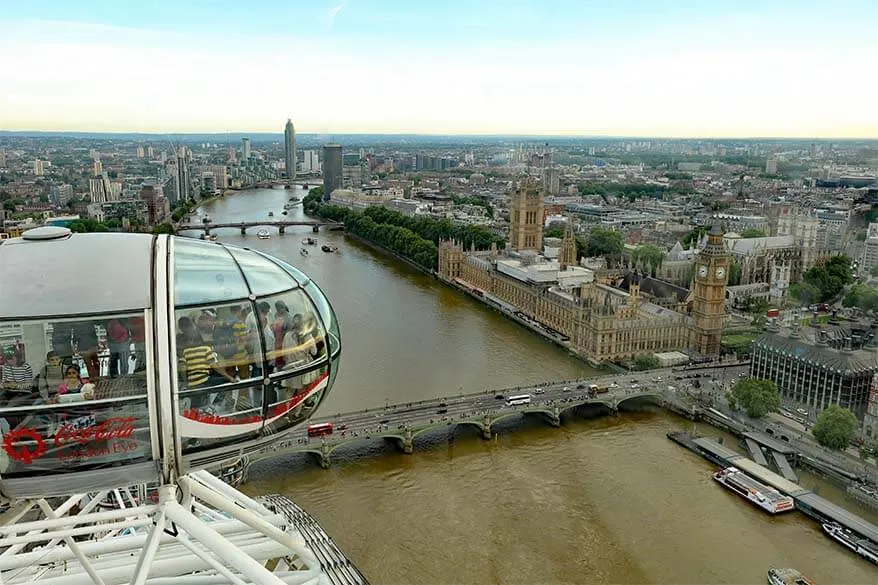 2. Edinburgh
Scotland's capital city, Edinburgh is truly a tale of two cities! It has a New Town – packed with modern shops and trendy eateries – on one side, and a historic Old Town on the other.
The imposing Edinburgh Castle – one of Europe's oldest fortified places – overlooks the entire city. Surrounding it are rolling green hills which often draw a comparison with Rome. Indeed Italy's capital, like Edinburgh, was said to have been built on seven hills. Its neoclassical architecture, along with its reputation for philosophy and learning, have earned Edinburgh the nickname of the 'Athens of the North'.
Edinburgh has a rich history, awesome views, incredible green spaces, and several world-class museums and galleries. In contrast, it also has an intriguingly dark past that you can learn more about by exploring its creepy kirkyards (churchyards) and a fascinating underground street that shows you just what life used to be like in the city.
Scotland's capital is also known for its many festivals, including the world-famous Hogmanay at New Year.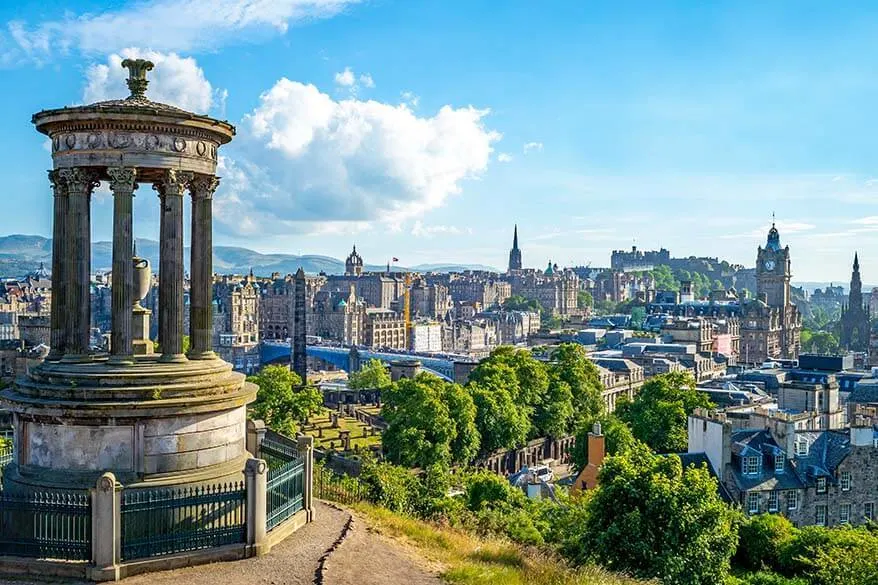 Must see: Edinburgh Castle, Calton Hill or Arthur's Seat (for the views), the Royal Mile, Holyrood Palace, National Museum of Scotland, and Royal Yacht Britannia.
Nice to see: Royal Botanic Gardens, St Giles' Cathedral, Princes Street Gardens, Camera Obscura & World of Illusions (nice views of the city), Scottish National Gallery, The Real Mary King's Close.
How much time do you need. Given the city's relatively small size, it's possible to see the main sights of Edinburgh in 1 day, but it would be quite a rush. We recommend 2-3 days to take in and fully appreciate everything the city has to offer.
LEARN MORE: Best Things to Do in Edinburgh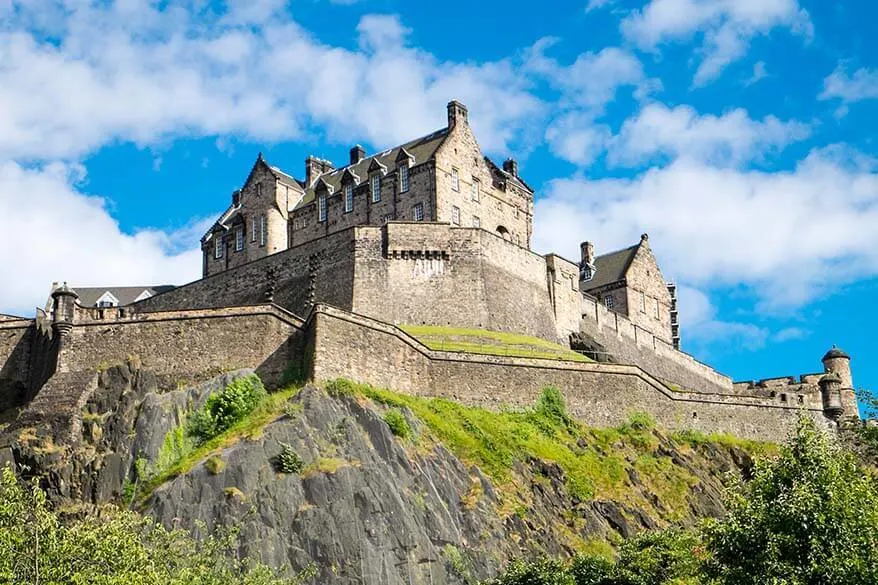 3. Cambridge
Cambridge is probably best known for its University (the world's 4th oldest surviving university). Which is home to more winners of the Nobel prize than any other university in the UK.
Cambridge is also a beautiful town, with lots of well-preserved historic buildings that are mostly centered around its 31 (!) colleges. Cambridge has some world-famous Alumni too. 14 British Prime Ministers studied here, world-famous physicist Stephen Hawking, and many others who have made a real impact on the world.
A must-do in Cambridge is taking a punt tour along the beautiful River Cam. Punt is a traditional flat bottomed boat and a very typical thing to do here. The river runs through the heart of the city offering great views of the ancient architecture of the city.
Being a student town, this medieval city still has a very modern vibe too. So there's plenty of music, festivals, and a strong performing arts scene. There are several art galleries exhibiting everything from the classics to contemporary works. And you'll find some lovely, quirky shops to buy souvenirs.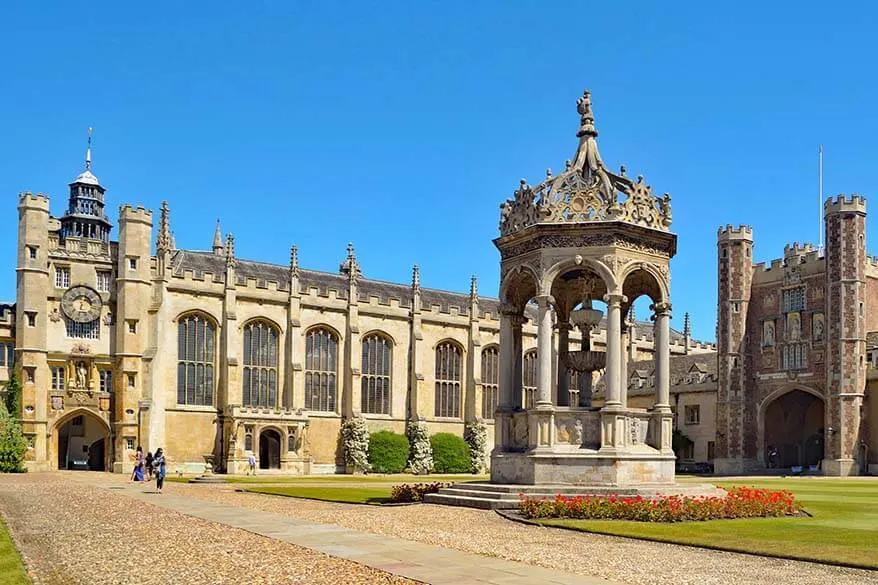 Must see: King's College Chapel, Queen's College and the Mathematical Bridge (built without nails), Trinity College (and other collages if you have more time), Fitzwilliam Museum, Great St Mary's Church (climb to the top of the tower for incredible city views), the River Cam and punting tours.
Nice to see: The Botanic Garden, Angelsey Abbey, Wren Library (the Trinity College Library where you can see Newton's "Principia Mathematica"; it's only open between noon and 2 pm on weekdays, and Saturday morning), the Round Church, the Bridge of Sighs, The Backs (behind the colleges).
How much time do you need. You can see much of Cambridge within one full day, and it's also possible to visit with a tour from the capital. But to give yourself time to browse the main museum and to go punting along the River Cam, it's worth planning two days for your visit.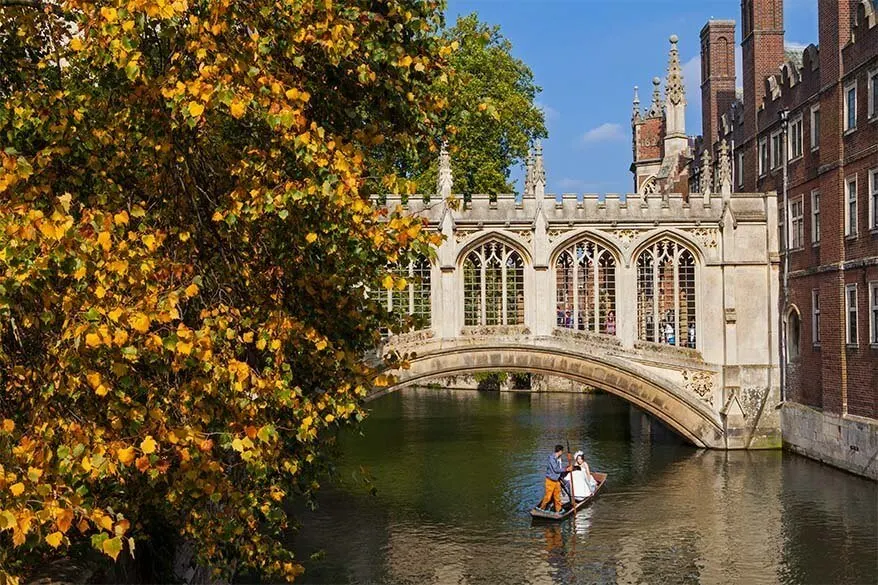 4. York
Of all the cities in the UK, the wonderful, walled city of York boasts the most attractions per square mile. Although it has all the modern shops and amenities you'd expect from a major UK city, the main appeal of York is in fascinating history.
As you wander the cobbled, medieval streets – some with beautifully preserved buildings from the 14th and 15th centuries – you can also see hints of its Roman roots and signs of Viking influence.
Among its many attractions, York has 30 museums, the UK's best racecourse, and festivals on an almost monthly basis.
The city's Cathedral – York Minster – is one of the largest in Europe. You can enjoy some incredible views of the city from the top. You can also view the city from the water by taking a boat trip along River Ouse or on Foss River. Another fun thing to do is learn about the history of chocolate-making at the place where the famous UK confectioners Terry's and Rowntree were founded.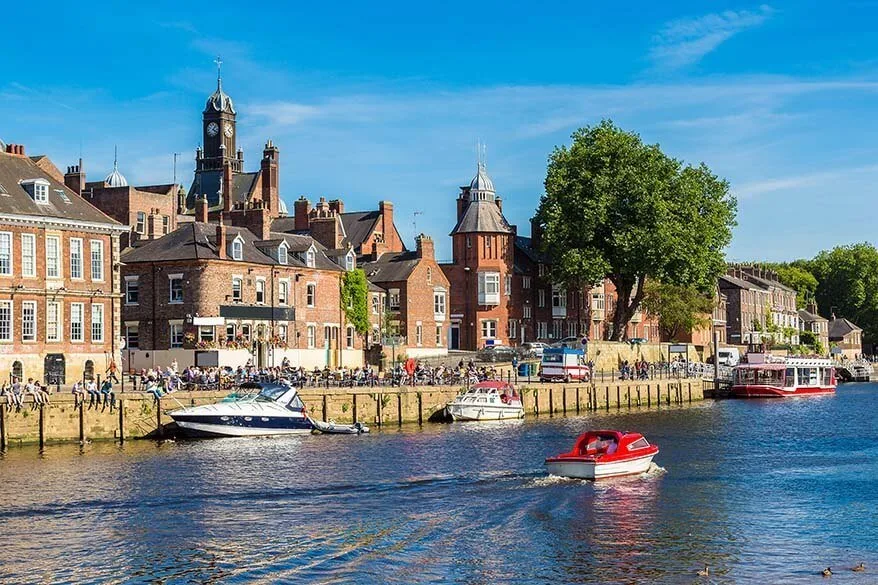 Must see: York Minster (formally known as the Cathedral and Metropolitical Church of Saint Peter in York), the 14th century City Walls (you can walk along the top), National Railway Museum, the Shambles (one of the world's best-preserved medieval streets), views along the River Ouse and river cruises.
Nice to see: York Maze, York Castle Museum, Castle Howard, York's Chocolate Story, Clifford's Tower (great views), York Racecourse.
How much time do you need. You can see the highlights of York in a day, but we recommend 2 full days to see things at a more leisurely pace. If you want to also explore the Yorkshire region, plan a few days extra. See the best suggestions for places to see via the link below.
READ ALSO: Best Day Trips from York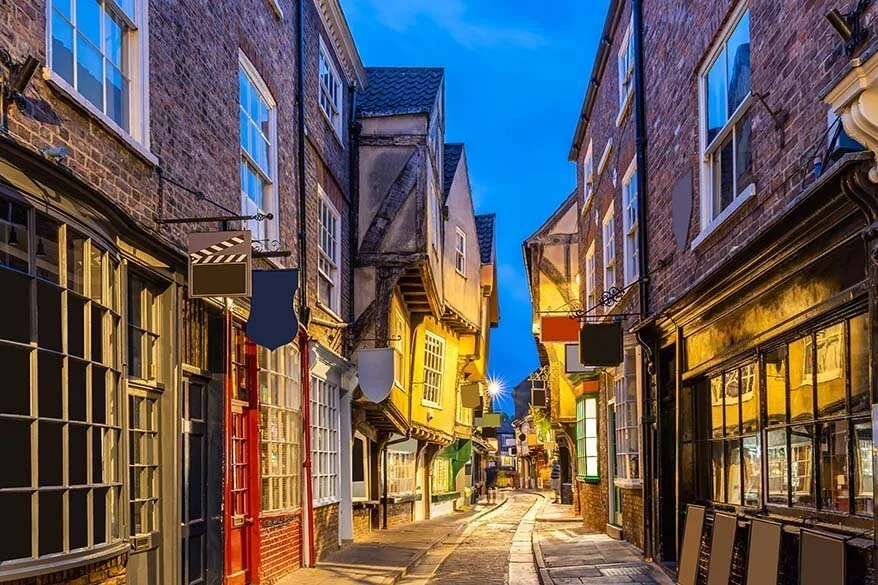 5. Glasgow
Whilst it may have an interesting history and plenty of period architecture to admire, Glasgow is hip and happening. So much so that it is sometimes referred to as 'Scotland's city of cool!'.
A mecca for creativity, Glasgow has a strong art scene. You'll find unique and original products sold everywhere from the city center to its cobbled lanes. You'll also see impressive murals on walls throughout the city, depicting various figures who have played a large part in Glasgow's culture.
There are several excellent museums, an architecturally stunning Cathedral, and a full-size sailing ship to explore. Many of Glasgow's attractions are free to visit, making a visit here much more affordable than in many other UK cities.
There are also some beautiful green spaces throughout Glasgow to sit and soak up the vibrant atmosphere. You'll find that locals are more than happy to share stories with you of their beloved home. In fact, Time Out magazine once named Glasgow as 'first for friendliness'. The warmth it extends to its visitors is the reason that Glasgow remains one of the UK's most popular destinations.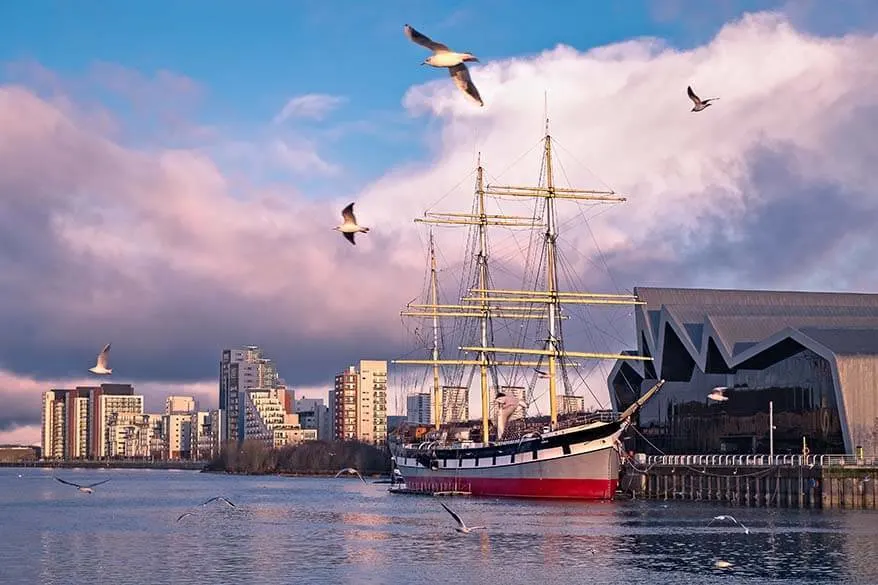 Must see: Glasgow Cathedral and the adjacent Necropolis, Kelvingrove Museum and Art Gallery, Riverside Museum, and The Tall Ship.
Nice to see: George Square, Gallery of Modern Art, Scotland Street School Museum, Botanic Gardens, Celtic Park Stadium, the Science Museum, University of Glasgow, Hunterian Art Gallery & Museum.
How much time do you need. Glasgow is relatively compact and most attractions are within walking distance of each other. So you can see the very best of Glasgow in a day (see below for more information). But because there is so much to see and do in the city, we recommend planning 2-3 days here. If you have a day to spare, you can also make some really nice day trips to Loch Ness and see some of the Scottish Highlands.
READ ALSO: How to See the Best of Glasgow in One Day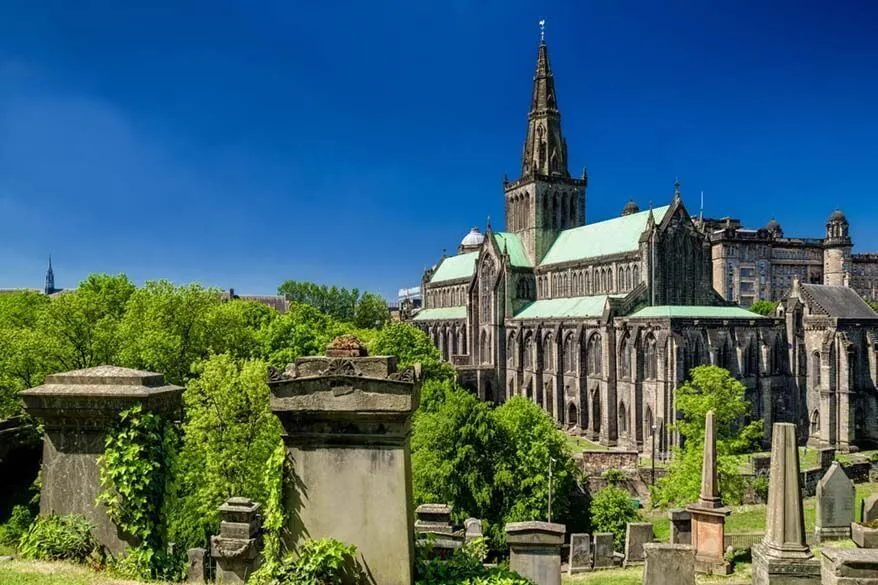 6. Bath
Located in the county of Somerset in south-west England, Bath is famous for its Roman ruins. The city is protected as a UNESCO World Heritage Site. Bath grew around its ancient Roman baths. Nowadays, you can still experience bathing in Britain's only natural thermal hot springs at the modern Thermae Bath Spa.
In addition to museums and galleries, there is a great deal of beautiful architecture to enjoy in the city. From the individual honey-colored Georgian buildings to the neo-Classical style of many of its public buildings, Bath is one of the most beautiful cities in the UK!
Bath's iconic sights, such as the Circus and the Royal Cresent, have become world-famous thanks to TV and film. Some of Jane Austen's works discussing city life were based on the five years she spent here. Much of the architecture is still just as she described it. A visit to Bath truly feels like taking a step back into history.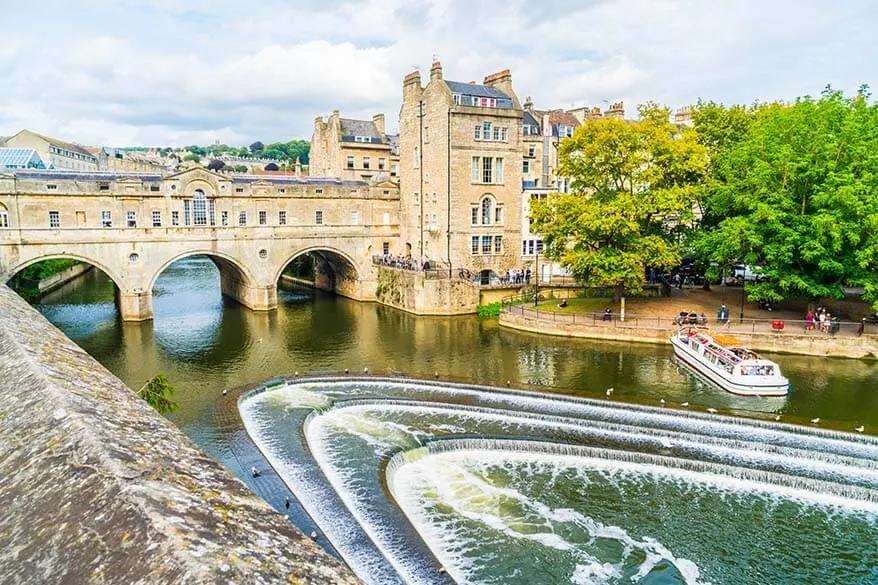 Must see: The Roman Baths, Bath Abbey (take the Tower Tour and climb to the top for breathtaking views of the city), Royal Crescent park, The Circus, Pulteney Bridge.
Nice to see: River cruises, Thermae Bath Spa, the Jane Austen Centre, No. 1 Royal Crescent (museum), Fashion Museum, Royal Victoria Park, The Museum of Bath Architecture.
How much time do you need. It is possible to see all the main sights of Bath in half a day to a day. This makes Bath one of the most popular day trips from London, often in combination with Stonehenge and Windsor Castle. However, a lot of the city's charm is to be found in the evening. So if you have the time, stay a little longer and include an overnight stay in your visit.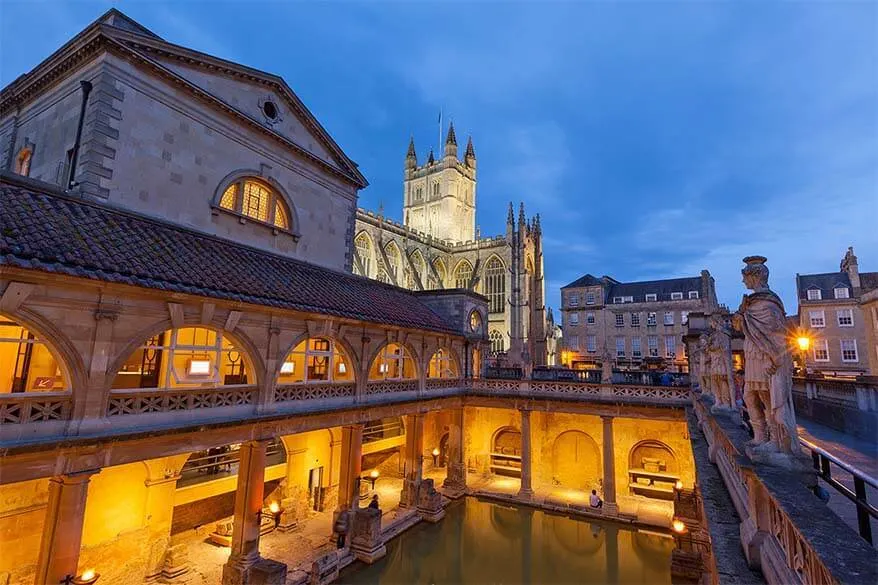 7. Belfast
Belfast is Northern Ireland's capital and largest city, but it is still relatively small compared to the other capitals. Nevertheless, there is a lot to see and do here. The close proximity of all its attractions makes it easy to see Belfast's main sights in a short amount of time.
The city where the Titanic was built, Belfast has several excellent museums that look back over its shipbuilding past. You'll also find museums celebrating its connection to the linen industry. And – more recently – Belfast's time of political upheaval (known as The Troubles).
Alternatively, you can head to the lively Cathedral quarter with its lovely Victorian architecture and cobbled streets. It's a popular place with an ever-developing pub and restaurant scene.
Belfast's historic market gives you the opportunity to buy some authentic arts, crafts, and souvenirs whilst enjoying some stirring live music. Throughout the city, you can see some incredible street art, with hundreds of murals depicting all sorts of key moments in Belfast's past.
Must see: Titanic Belfast, St George's Market (every Friday/Saturday/Sunday), Belfast City Hall, Crumlin Road Gaol, Ulster Museum.
Nice to see: Stormont (the home of Northern Ireland's Parliament), Queens University, Botanic Gardens, C.S Lewis Square, St. Anne's Cathedral, Cave Hill Country Park (for the excellent views).
How much time do you need. We recommend planning 2 days in order to see all of Belfast's main attractions. In addition, you can take a day tour to Giant's Causeway, which is not to be missed when visiting here!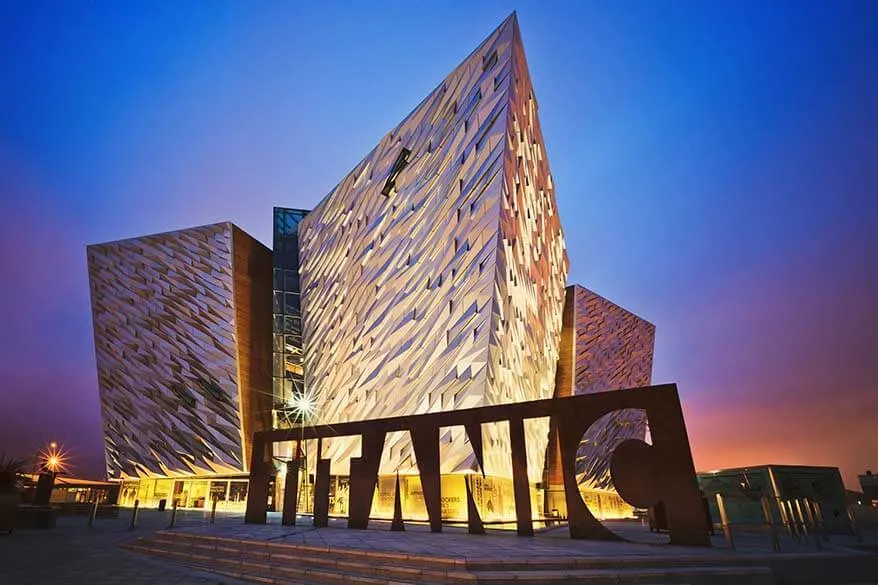 8. Liverpool
Liverpool's main claim to fame is as the birthplace of the Beatles. If you're a fan, it's a great place to visit the city where the band started and drew their inspiration. But there's so much more to this city that makes it a fantastic place for anyone!
Liverpool is located on the River Mersey. One of the nicest things to do is walk around the docks, which are teeming with cool boutiques, fantastic eateries, and lively bars. The streets of the modern city center are filled with shoppers and street entertainers. But there is lots of history and culture to explore too, with more museums and galleries than you'll find anywhere else outside London.
Liverpool really comes alive at night! So make sure to stay the night. Dine at one of the many fine restaurants, ending the evening with live music at the iconic Cavern Club. This is the venue at which the Beatles performed nearly 300 times.
READ ALSO: The Beatles in Liverpool (Best Places to See)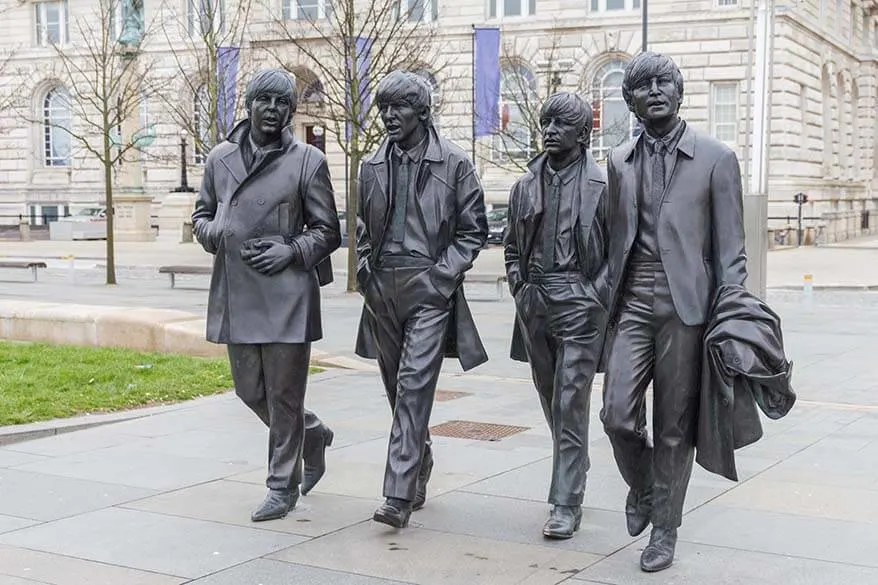 Must see: The Cavern Club, the Beatles Story, the Royal Albert Dock, World Museum, Liverpool Cathedral, Mersey River Cruises.
Nice to see: Tate Liverpool, Anfield Stadium, Sefton Park, Western Approaches WWII Museum, Liverpool Library, British Music Experience, Museum of Liverpool, Strawberry Field, and the views from Royal Liver Building 360.
How much time do you need. You will need 1-2 days to see Liverpool's main sights. If you are a Beatles fan and want to be sure to see all the Beatles-related exhibitions and tours, then you may even need 3 days in the city.
READ ALSO: Best Things to Do in Liverpool & How to visit Liverpool from London (travel info & 1-day itinerary)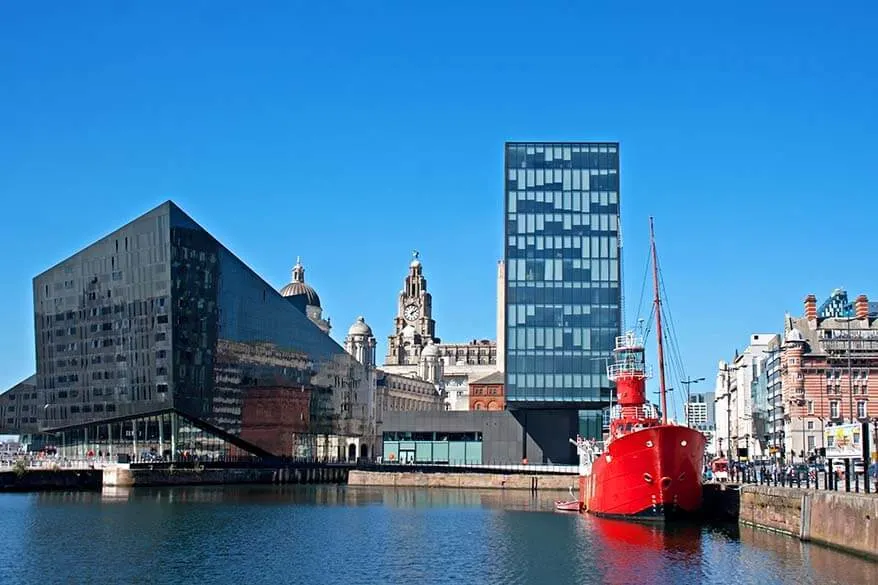 9. Oxford
Oxford is best known for its university which was established in the 12th century. It's one of the oldest and most famous universities in the world, and so many of the city's attractions are related to it.
There are 38 separate college buildings and their architecture is incredible! You should definitely see the Christ Church with its impressive Hall (Harry Potter fans will instantly recognize it!) and Cathedral. The gardens of this cathedral are said to have inspired Lewis Carroll's 'Alice in Wonderland'.
This beautiful English city was also used as a filming location for some scenes in the Harry Potter movies. While you can probably spot a few of them on your own, fans should really consider a walking tour of the filming locations.
Oxford also has a few interesting museums, a nice riverside (sightseeing cruises are available), and even its own 'Bridge of Sighs', Hertford Bridge. It connects two parts of Hertford College allowing students and professors to quicker travel between different parts of the university.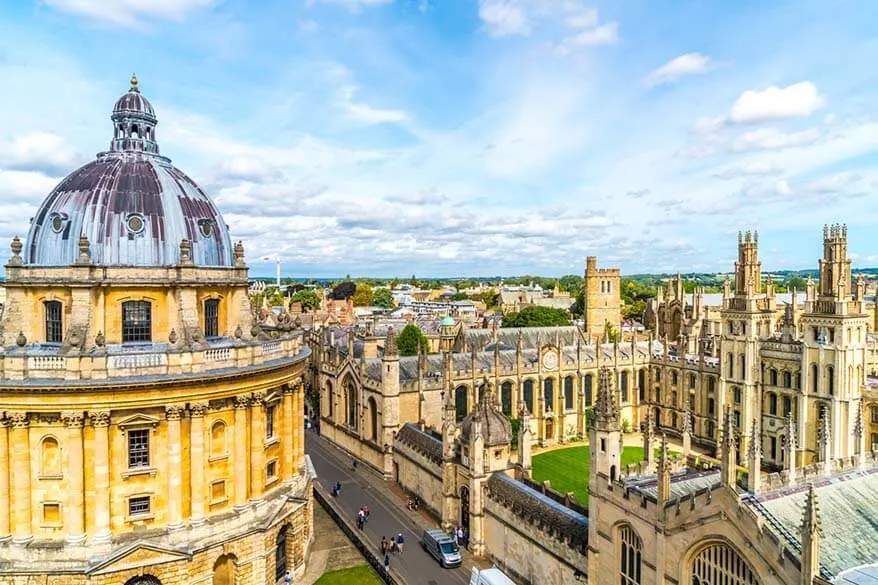 Must see: Oxford University with the Bodleian Library and some of the oldest colleges (Christ Church College, All Souls College, Magdalen College, Keble College), Radcliffe Camera, Ashmolean Museum, and Hertford Bridge.
Nice to see: Oxford University Museum of Natural History, University Church, Sheldonian Theater, Oxford Castle and Prison, The Pett Rivers Museum. Boat trips are also nice to do, especially in the warmest months.
How much time do you need. You can see many of the main landmarks in Oxford in half a day to a day. With two days, you should be able to cover most of the best attractions in Oxford.
YOU MAY ALSO LIKE: Tips for Traveling to Europe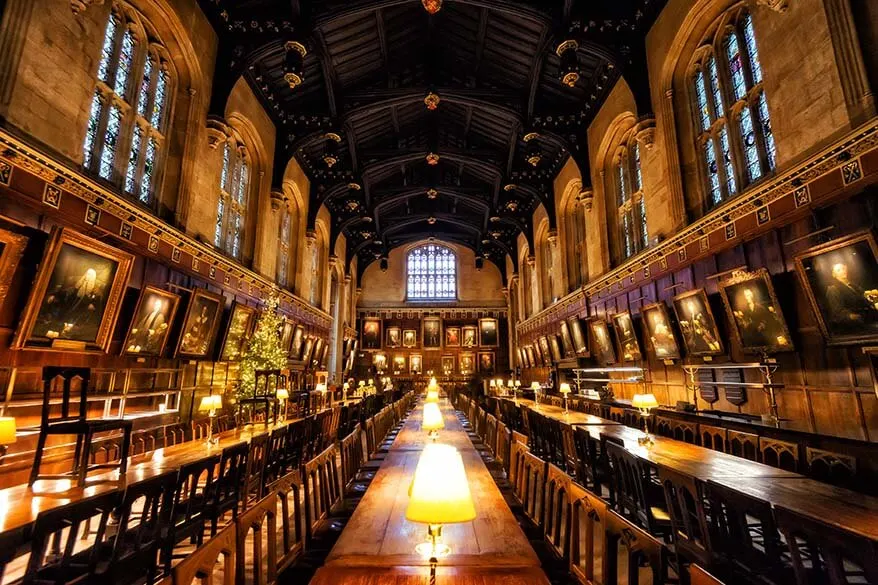 10. Cardiff
The Welsh capital, Cardiff is quite small in size. It only takes about 15 minutes to cycle from one side to the other. But it has a lot to offer its visitors! With a 2000-year-old castle and more green space per capita than any other UK city, it offers lots of opportunities for scenic strolls. Make sure to explore the banks of the River Taff which runs through its beautiful Bute Park.
Just outside the city center is Cardiff Bay. Here, you can visit the seat of the Welsh Government or enjoy everything from cultural attractions to boat trips. Cardiff is a quirky, vibrant, and creative city with numerous music and arts venues and an up and coming culinary scene.
Cardiff is also known to sports fans for its world-famous stadium, the home of Welsh rugby, and the venue for Britain's Speedway Grand Prix. You can enjoy a meal and a drink at a sports bar and restaurant Elevens Bar And Grill, which is owned by professional footballer Gareth Bale.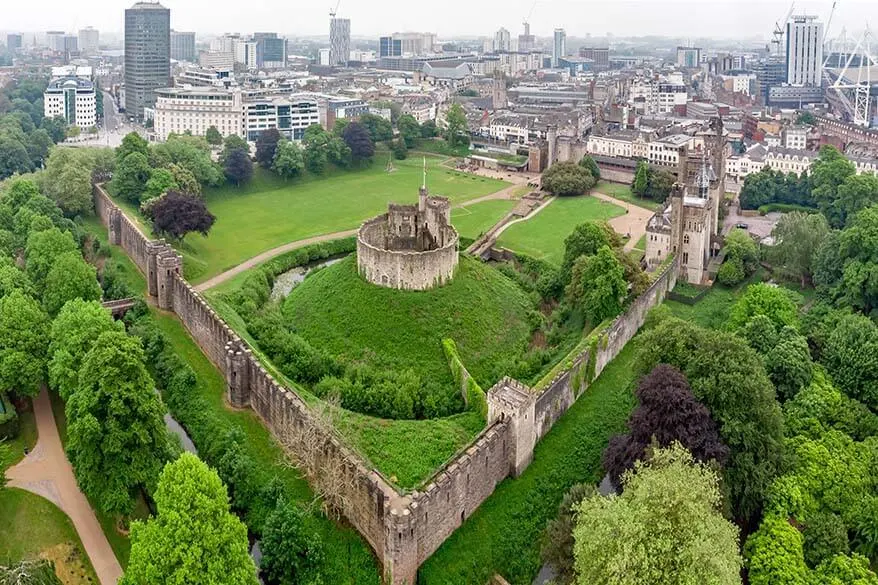 Must see: Cardiff Castle, Cardiff Bay, Principality Stadium, St Fagans National Museum of History, National Museum, Wales Millenium Centre.
Nice to see: Bute Park, Roath Park, Castell Coch, Cardiff International White Water Centre, the Senedd (the main building for the National Assembly of Wales), Spillers Records (the oldest record shop in the world). Doctor Who tours (popular TV series filming locations) are also very popular.
How much time do you need. Because of Cardiff's compact size, you can see the best of its attractions in 1-2 days. But there is much worth exploring on its outskirts. So you might want to give yourself an extra day to venture outside the city center.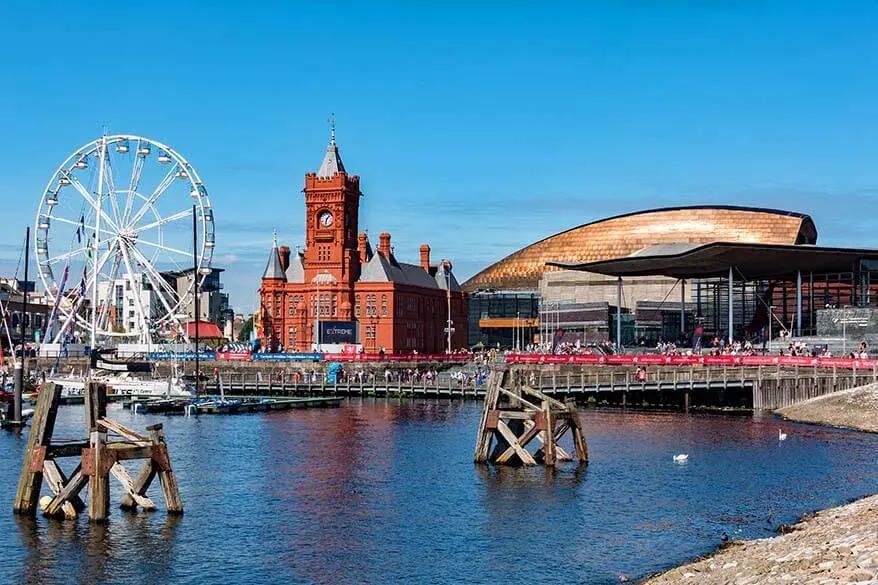 11. Nottingham
Nottingham is another really nice city that's worth your time when touring the UK! This city's imposing, wide streets and scenic parks have earned it the nickname of the 'Queen of the Midlands'. However, to most of us, Nottingham will always be the home of the legendary outlaw Robin Hood!
Boasting its own castle, a magnificent cathedral, a network of underground caves, and the vibrant Lace Market – teeming with independent cafes, restaurants, and bars – Nottingham is a city with something for everyone.
Yet just minutes away from its center you can enjoy the serenity and beauty of its green spaces. You can also venture a little further into the enormous Sherwood Forest, home to Robin Hood and his Merry Men.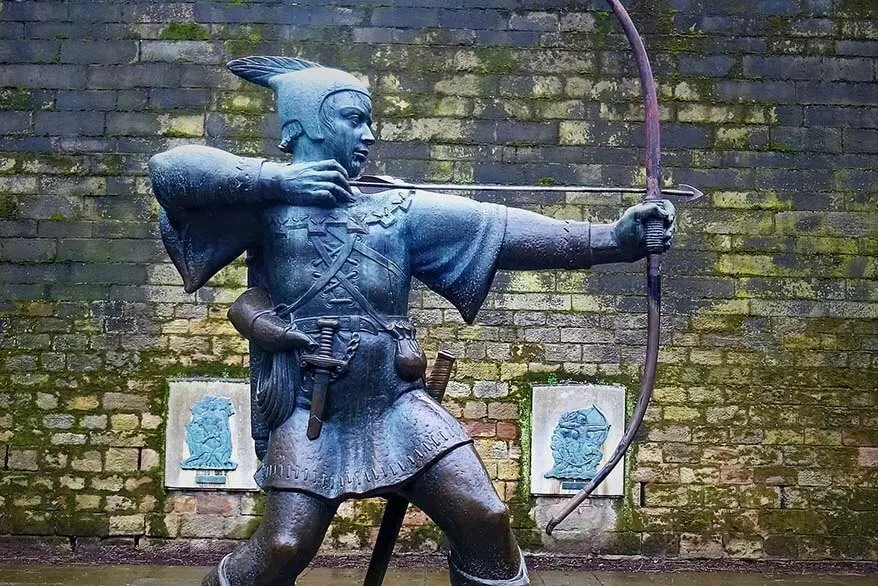 Must see: Nottingham Castle, Wollaton Hall and Park, City of Caves, Old Market Square (Slab Square), Robin Hood Way & the Sherwood Forest.
Nice to see: National Justice Museum, the Arboretum, Ye Olde Trip to Jerusalem (believed to be England's oldest pub), Nottingham Contemporary Art Gallery, Highfields Park, D.H. Lawrence Birthplace Museum.
How much time do you need. You can see most of Nottingham's main sights in one full day. For a more relaxed experience (especially if you plan to include a trip out to Sherwood Forest), plan two days for your visit.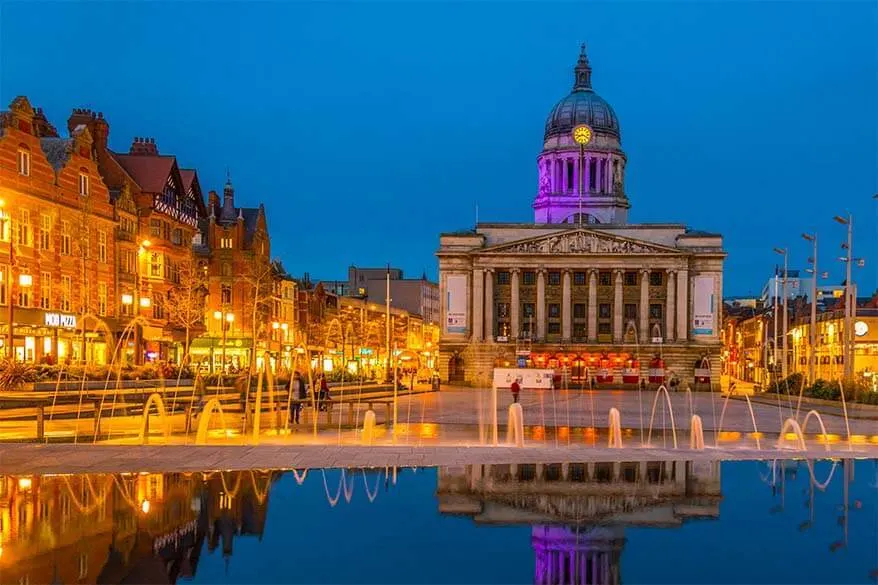 12. Manchester
Probably best known for its Premier League football teams, Manchester has a lot more going on than football! Located in the northwest of England, the city has a rich industrial past, but nowadays, you'll find a vibrant place where history and modern-day life go hand in hand.
Manchester is a lively city with a warm atmosphere and plenty to see and do to suit all interests. You'll find some world-class museums, beautiful architecture, great dining and shopping, and lots of fun activities for young and old.
Be sure to explore the city center and visit some of its historic landmarks! Manchester Cathedral is an absolute must-see, just as John Rylands Library. For contemporary architecture, head to the Quays, where you'll find the impressive Imperial War Museum North and The Lowry cultural center. River cruises are a great way to explore this part of town as well!
It would be unthinkable to visit Manchester and not check out at least one of its major football stadiums – Old Trafford, home to Manchester United F.C. or Etihad Stadium, home to Manchester City F.C. In addition, the city is also home to the National Football Museum, the largest football museum in the world.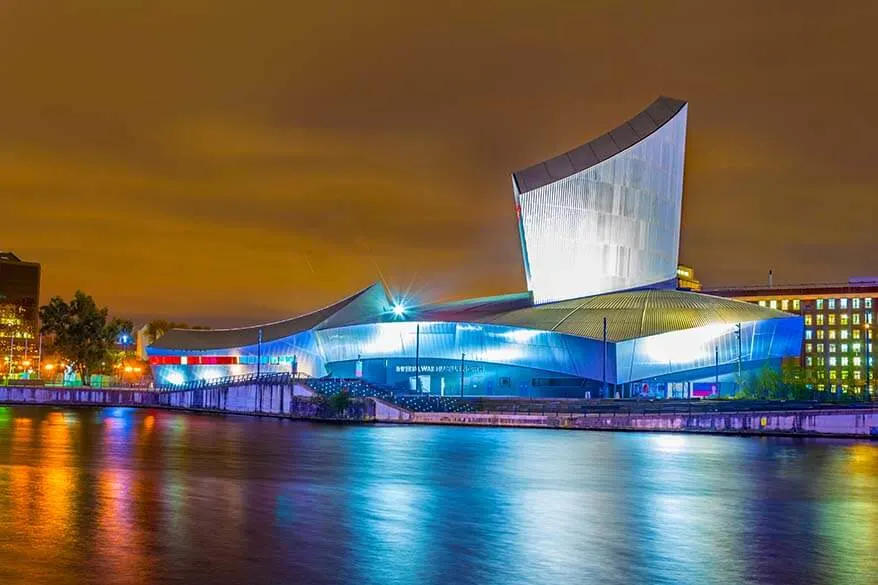 Must see: City center, Manchester Cathedral, one of the football stadiums, John Rylands Library, and Science and Industry Museum.
Nice to see: National Football Museum, Imperial War Museum North, Salford Quays, river cruises, People's History Museum, Manchester Art Gallery, and Castlefield conservation area.
How much time do you need. It's possible to see the main sights of Manchester in a day, but you won't be able to explore much deeper. If you want to visit a few museums and do some shopping as well, you could easily spend 2-3 days here.
READ ALSO: Best Things to Do in Manchester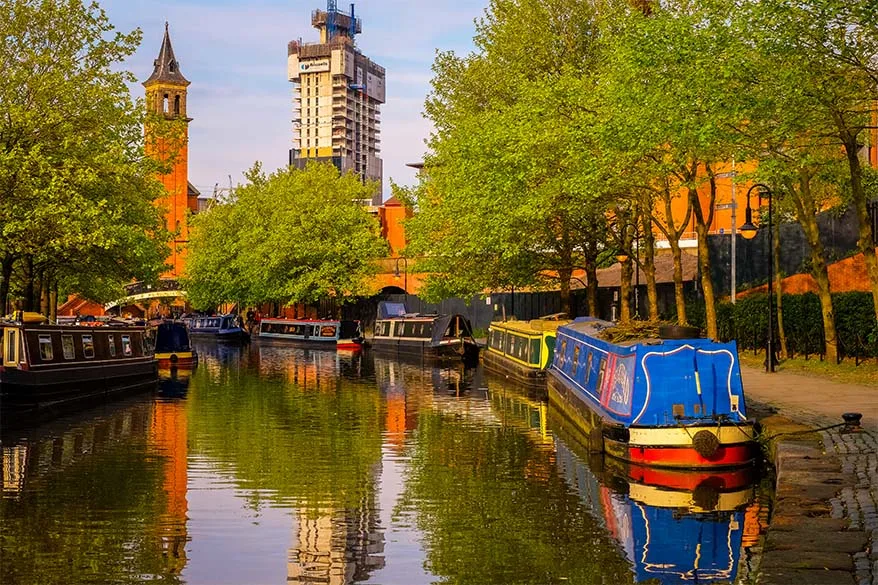 13. Norwich
Norwich is a historic city in the heart of rural East Anglia. It was medieval England's largest walled town. Because of its isolated location, Norwich was virtually bypassed by the Industrial Revolution. So the town has retained many of its medieval Churches and Tudor architecture. All this makes it a truly fascinating place to visit!
A UNESCO City of Literature, Norwich is also the only city in England to be located in a national park (the Norfolk Broads). It boasts a beautiful nature reserve with a river running through the city and an impressive Romanesque cathedral with scenic, peaceful grounds.
Thatched buildings and brightly colored merchant's houses are just some of the historic sights that give the city its unique and ancient character. You'll also find cozy pubs dotted everywhere, serving the finest craft beers and ales.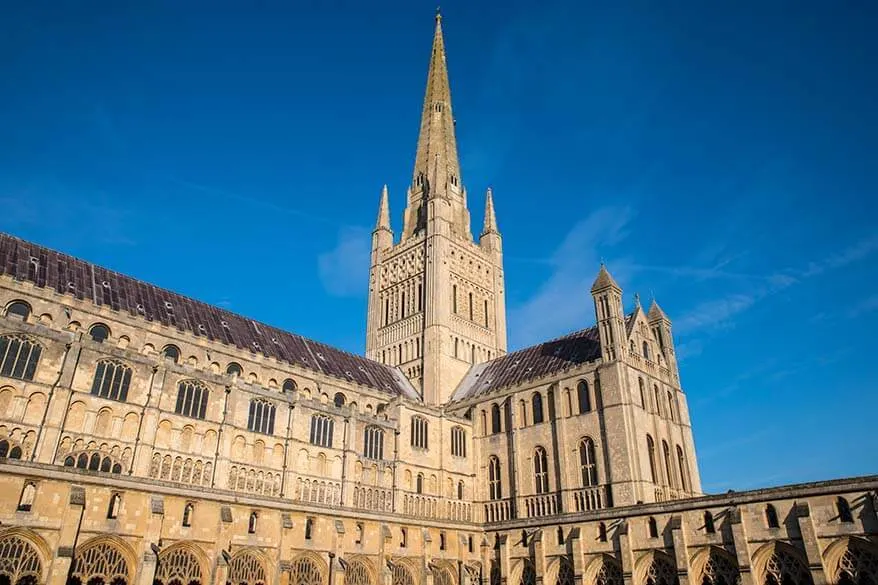 Must see: Norwich Cathedral, Norwich Castle, Norwich Market. Norwich Quayside. Outside the city – Blickling Estate.
Nice to see: The Forum, Sainsbury Centre for Visual Arts, Plantation Garden, Strangers Hall, City of Norwich Aviation Museum, Norwich Guildhall.
How much time do you need. You can see the main sights of Norwich in one day.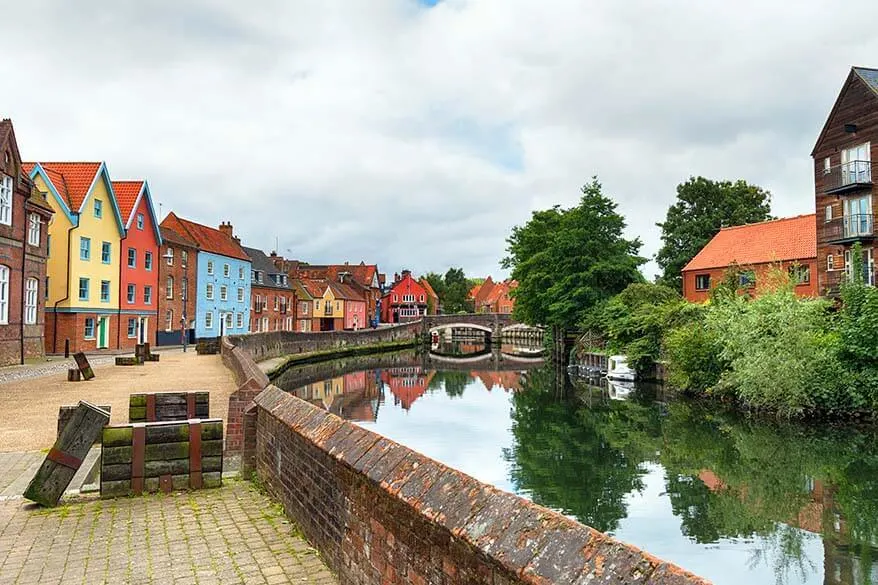 14. Bristol
Bristol in the southwest of England is one of the country's coolest cities. The home town of famed UK street artist Banksy has a strong reputation for creativity. Ultra-modern museums and trendy restaurants make it a fun and lively place to visit, particularly around the port and harbor area which is full of bars and cafes.
But the city has an interesting history, too, with stunning ancient churches, a cathedral, and galleries. Perhaps most fascinating of all is Bristol's seafaring links. It was the birthplace of the notorious pirate Blackbeard and inspired parts of the famous maritime novels Treasure Island and Robinson Crusoe.
There are some lovely green spaces to explore in the city. Or you can choose to get away from the crowds by taking a boat trip along the River Avon. from the water, you can admire the unusually brightly colored buildings and houses that overlook it.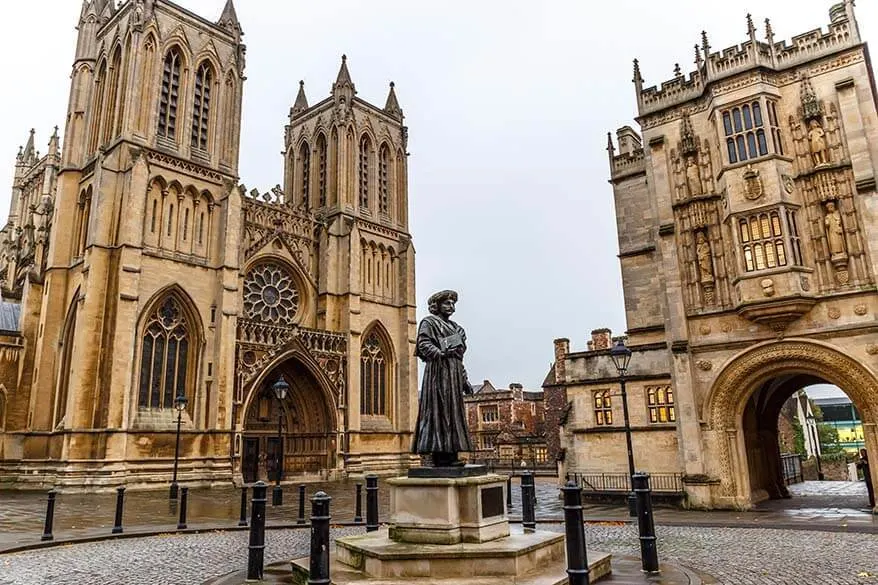 Must see: Bristol Cathedral, Waterfront, Bristol Museum and Art Gallery, Clifton Suspension Bridge (looks great at night too), SS Great Britain, Brandon Hill Park & Cabot Tower (great views from the top).
Nice to see: St Mary Redcliffe church, Bristol Zoo Gardens (the 5th oldest zoo in the world), At-Bristol Science Centre, Queen Square. Also, Avon Valley Railway and Blaise Castle Estate (outside the city).
How much time do you need. Bristol is a relatively small city but has lots to see and do. You can cover the highlights in a day, but you need at least 2 days to enjoy it properly.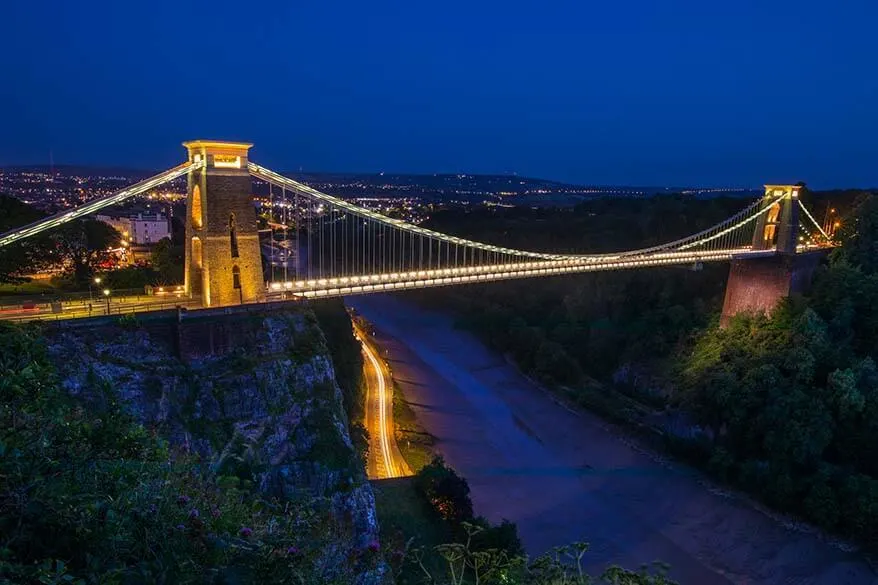 15. Brighton
The coastal city of Brighton is one of the UK's most diverse places to visit. It offers everything from vintage seaside attractions to Bohemian markets and Victorian architecture. The city has Britain's biggest gay scene and some of the best independent shops and boutiques, largely concentrated around the iconic Lanes.
Its pier – packed with rides and entertainment – is one of the biggest attractions in the southeast of England. Brighton even has an exotic palace, Royal Pavilion, that would look more at home in India or China than on the UK's south coast!
Brighton is also a great UK city for foodies. You'll find everything from traditional British fish & chips to the finest cuisine at gourmet restaurants. There are lots of bars and eateries lining the pebbled beach, which immediately gives you a vacation feel.
You are never far away from the raw beauty of nature either. Brighton is perfectly positioned to enjoy stunning walks along the England Coast Path. Be sure to visit the white cliffs of Seven Sisters and South Downs nearby!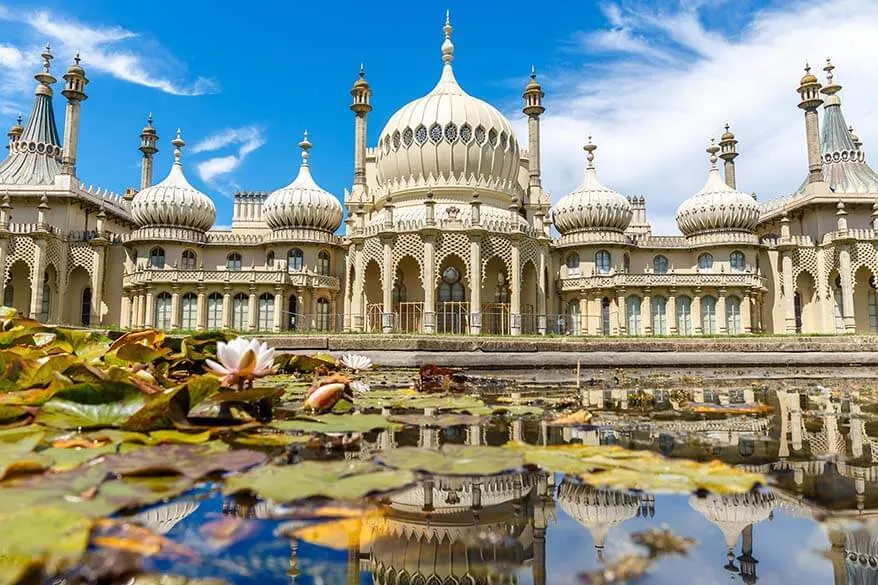 Must see: Brighton Palace Pier, Brighton Royal Pavilion and Gardens, Brighton Museum and Art Gallery, British Airways i360 Viewing Tower, The Lanes, North Laine.
Nice to see: Regency Square, Brighton Marina, Brighton Toy and Model Museum, Brighton Beach and Promenade, Old Steine Gardens, Brighton Festival (3 weeks every May).
How much time do you need. You will definitely need at least 3 days in Brighton. There is so much to do in Brighton that you could easily spend 5 days in the city, especially in summer.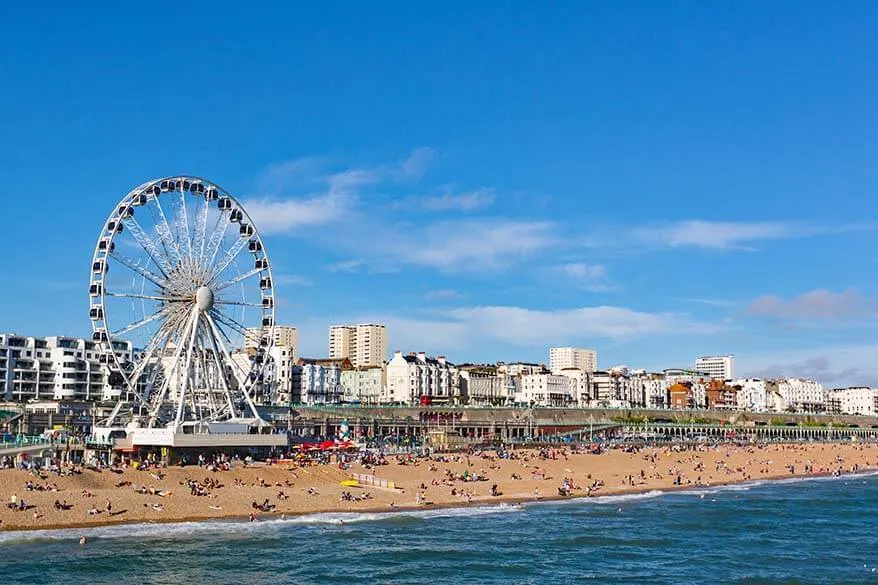 So, this is our guide to the best, most beautiful cities in the UK.
As you can see, there's so much more to the UK than just its cities! But even if you visit just a few of these, you'll get to know a very different country than just by visiting London!
TIP: If you are looking for a more 'local' city/ beach holiday in the UK, check out Blackpool. It's one of the most popular seaside resorts in the UK! Here you can learn all about what there is to see and do in Blackpool. Check it out!
More travel tips and inspiration for all over the UK:
READ ALSO: Traditional British Food & Where to Try It in the UK
If you found this post useful, don't forget to bookmark it and share it with your friends. Are you on Pinterest? Pin these images!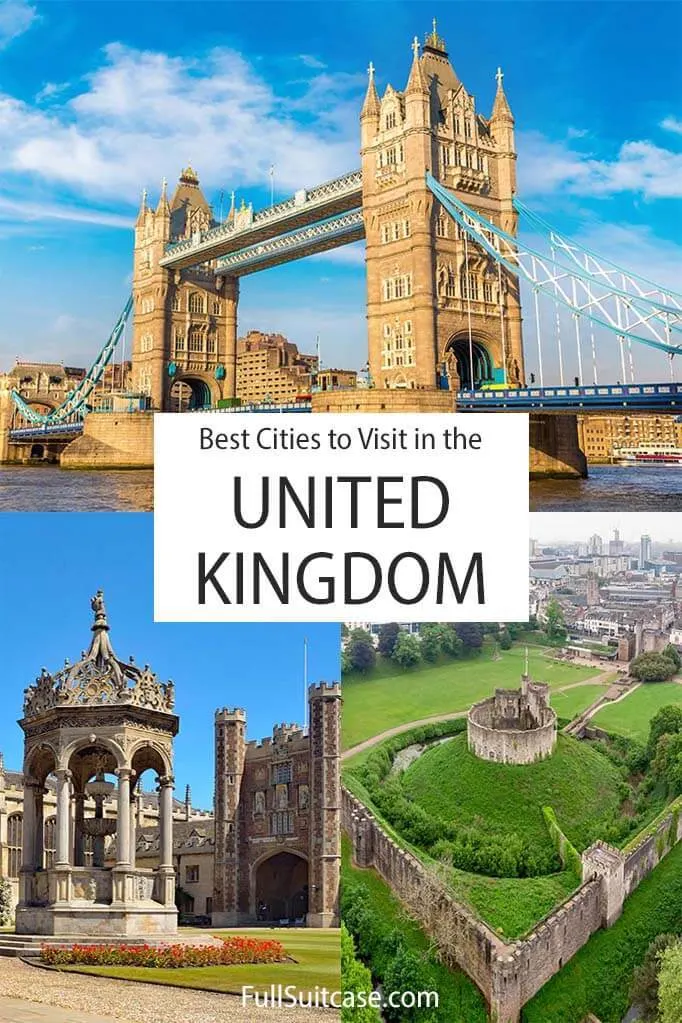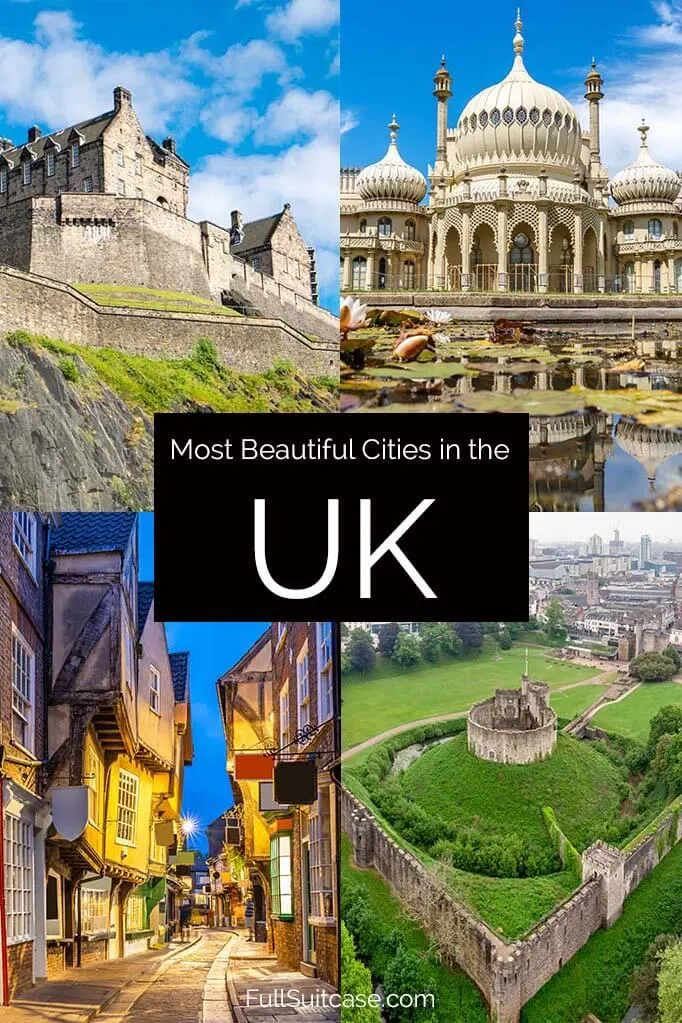 Photos: Personal collection and Depositphotos.com. Additional credits: Featured image: TTstudio/Shutterstock.com// Cardiff Bay – photo by phil_bird/Depositphotos.com// Belfast Titanic – photo by zhuzhu/Depositphotos.com// Beatles – gianliguori/Depositphotos.com// Cambridge Bridge of Sighs – chrisdorney/Depositphotos.com// Cambridge University – Umdash9/Depositphotos.com// Manchester Castlefield – cowardlion/Depositphotos.com//.