Visiting London, England, for the first time and wondering where to stay in London? Deciding on the best area to stay in London can, indeed, be overwhelming. The city is huge, there's so much to see and do in London, and there are so many nice neighborhoods to choose from…
If you have never been to London before, the thought of deciding where to stay can be quite daunting! With so much choice, how do you know which area will be the most suitable for you and your family or friends?
And even when you finally decide which part of London is best for you, it's still a matter of finding the best-suitable hotels and accommodations for your budget…
So to help you plan a more memorable trip and make the most of your stay, we've narrowed down some of the best parts to stay in London. In addition, we share a hand-picked selection of some of the best hotels in each area and for every budget. From cheap hostels or the most popular mid-budget hotels to the most luxurious 5-star hotels in London – this guide features the best options for everyone.
We hope that our tips and recommendations will help you find a nice place to stay in London, based on your interests, budget, group size, and the things you want to experience the most. So that you have the most amazing time in London and experience the best of this bustling city.
Take a look!
READ ALSO: Tips for Visiting London for the First Time
BEST AREAS TO STAY IN LONDON:
Spoiler alert. Thanks to its excellent transport links, traveling to all of London's attractions is quite simple, no matter where you choose to stay. But if you want to make the most of your stay in London, I highly recommend staying in the heart of the city center – either the area around Charing Cross (#1 on our list), the South Bank (#2), or the Tower area (#3).
For budget travelers, it really depends on availability, and sometimes you can find excellent-value places in the heart of the city center as well. Otherwise, see #5-7 for the nicest areas for a cheap(er) stay in London.
Take a look below!
These are the best areas to stay in London:
1. Charing Cross: Best Area to Stay for First Time in London
Ideally located between Covent Garden and Oxford Street, the area around Charing Cross (the neighborhoods of Covent Garden and Soho) gives you easy access to the most popular places in central London.
Whether you are looking for the best part to stay in London for sightseeing, dining, theaters, museums, shopping, or easy transportation options, this neighborhood truly has it all!
It's here that you'll find the famous Trafalgar Square and the National Gallery, and the most famous London theaters. Big Ben and the Palace of Westminster are less than 15 minutes walk, just as the famous London Eye across the river. Buckingham Palace is 20 minutes walk, and there are countless shopping and dining options within a radius of 5-10 minutes walk.
Covent Garden is just a 4-minute walk from Charing Cross. It's the perfect place to find unique gifts and treasures, with lots of indy markets and stalls. Plus there are lots of bars, restaurants, and street entertainers. Also Chinatown is immediately to the north, so you'll never run out of good options for dinner.
Oxford Street is a mecca for bargain hunters from all over the world, with over 90 flagship stores and 1.5 miles of shops, including all the best-known high street brands. If designer labels are more your style, then nearby Bond Street is close by too. And if no good shopping trip to London could be complete without a trip to Harrods, a quick journey from Charing Cross on the Piccadilly Line will have you there in just 15 minutes.
Leicester Square – with shops, restaurants, and some of the best theaters in London – is also just a few minutes walk from here.
Accommodation options in this part of London vary from affordable B&Bs to luxury hotels, so there is something to suit various budgets. It's also possible to find a quality low-budget place to stay in the heart of the city center. For that, check out the Z-hotels (see below).
Here are some recommended hotels in the Charing Cross area:
££££££+ Corinthia London (the ultimate luxury choice with celebrity treatment).
£££££ The Clermont London, Charing Cross.
££££ Radisson Blu Edwardian Hampshire Hotel.
£££ Page8 (one of the best-rated mid-budget hotels in this area)
££ The Z Hotel Trafalgar or The Z Hotel Covent Garden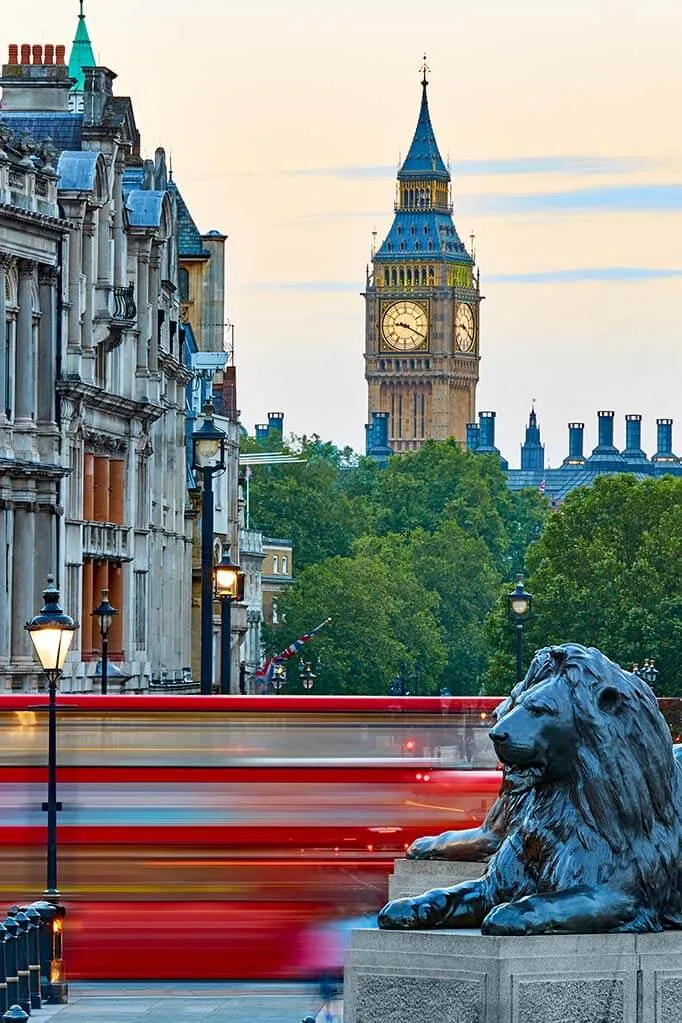 2. South Bank: for Sightseeing, Views & Families
South Bank, just east of Westminster Bridge, is one of our personal favorite places to stay for sightseeing in London. The London Eye is located here, just like SEA LIFE, Shrek's Adventure, and the London Dungeon. Big Ben is just across the bridge, and everything is within easy reach either by walking or public transport.
We recently stayed here when visiting London with kids and it was an excellent location for everything we wanted to see and do.
What makes it our favorite is the combination of an excellent location and – usually – better price/quality ratio than e.g. hotels around Charing Cross. If you are looking for a really nice mid-budget hotel in central London, you'll likely get more for your money here than across the river.
Aside from being one of the best spots for seeing some of London's best-loved attractions, the South Bank is a really beautiful part to stay in London. This is especially true at night when the lights illuminating County Hall and the London Eye are reflected off the water of the River Thames.
A walk over Westminster Bridge takes you right to Big Ben and the Houses of Parliament. Alternatively, you can walk from Westminster Bridge to Tower Bridge, taking in the Tate Modern, Shakespeare Globe, Borough Market, The Shard, and the Festival Hall complex as you go.
Indeed, there's something about staying on the South Bank that makes it feel more as if you are in 'real London' than in any other part of the city!
The transport links to the rest of London are excellent, with Waterloo railway station just nearby. Not only do you have the usual options of underground, train, bus, hop-on-hop-off bus, but you also have easy access to the Thames river cruises.
South Bank has its share of excellent restaurants and cafes. But its proximity to the river means you also have options for a dinner cruise, offering you a new perspective on the city's sights as you dine.
Here are some of the best-rated hotels in this part of London:
£££££ Marriott County Hall (Amazing views of Big Ben + indoor pool).
££££ Park Plaza Westminster Bridge (One of our personal favorite hotels in London. An indoor pool and big family suites make this hotel a great choice for families with children as well. Oh, and they have Big Ben views too.).
£££ Park Plaza County Hall.
££ Marlin Waterloo.
£ NOX Hotels Waterloo or The Walrus Bar and Hostel.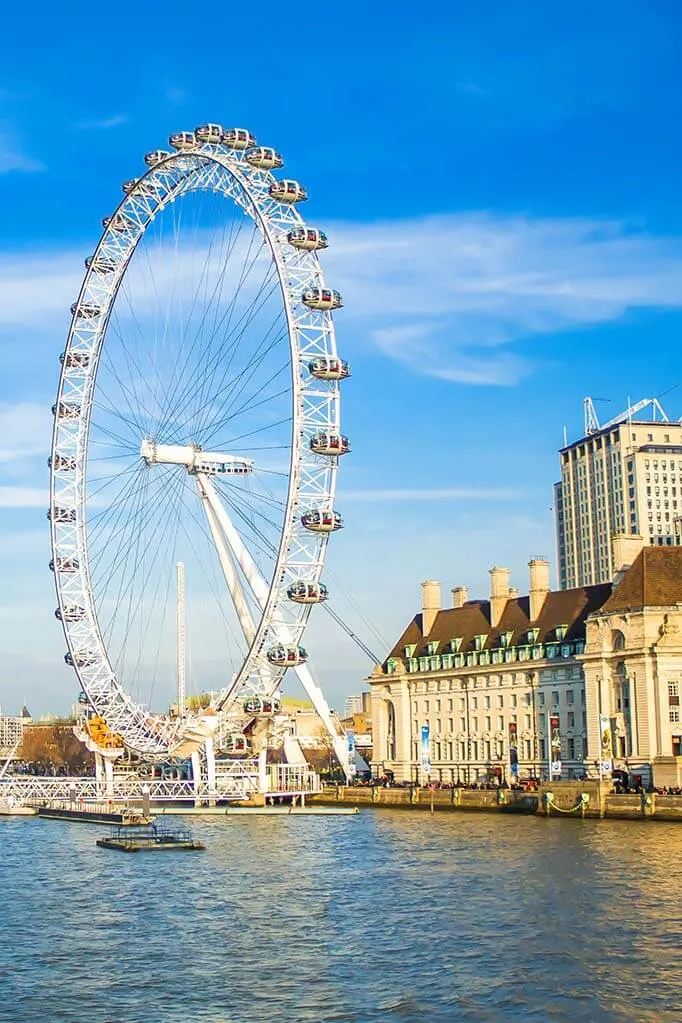 3. City of London: for History, Landmarks, Trendy Places & Business Travelers
The City of London, or simply 'The City' is technically, the real heart of London. It's the most historic part of the city, home to the Tower of London, St Paul's Cathedral, the famous Tower Bridge, London Bridge, and the Monument.
It's also London's financial center with the Bank of England and countless other banks and financial institutions.
Because there are so many offices here, the City is bustling during weekdays, but is usually very quiet on the weekends. You won't find many shops or traditional pubs here. Instead, it's a place with high-end hotels and elegant rooftop bars (and you better dress-up before you visit!). It's also here that you'll find some of the best views in London.
Because of good transport connections and proximity to the lively city center, the City is a good place to stay for sightseeing in London as well. If you like modern architecture, elegant hotels and fancy restaurants, you'll love it here. And if you are looking for a hotel with nice views of the Tower Bridge, there are some excellent choices too.
The area is sought-after by business travelers as well as tourists, so it will come as no surprise that some of the most popular hotels in London are located here.
For tourists and sightseeing, we recommend staying closer to the Tower area. And while you won't find cheap hotels here, there are several amazing mid-budget 4-star hotels with stunning views. You'll have difficulty choosing where to stay.
Here are just a few of the best hotels at the Tower:
££££££+ Four Seasons Hotel London at Ten Trinity Square.
£££££ Cheval Three Quays at The Tower of London (superior apartments, amazing views of Tower Bridge).
££££+ DoubleTree by Hilton Hotel London – Tower of London (amazing views from the rooftop bar).
££££ citizenM Tower of London (one of the best-value trendy hotels in London).
£££ The Tower Hotel.
And here are some of the nicest hotels in the heart of The City district:
£££££ The Ned.
££££+ Vintry & Mercer.
£££ Club Quarters Hotel London City.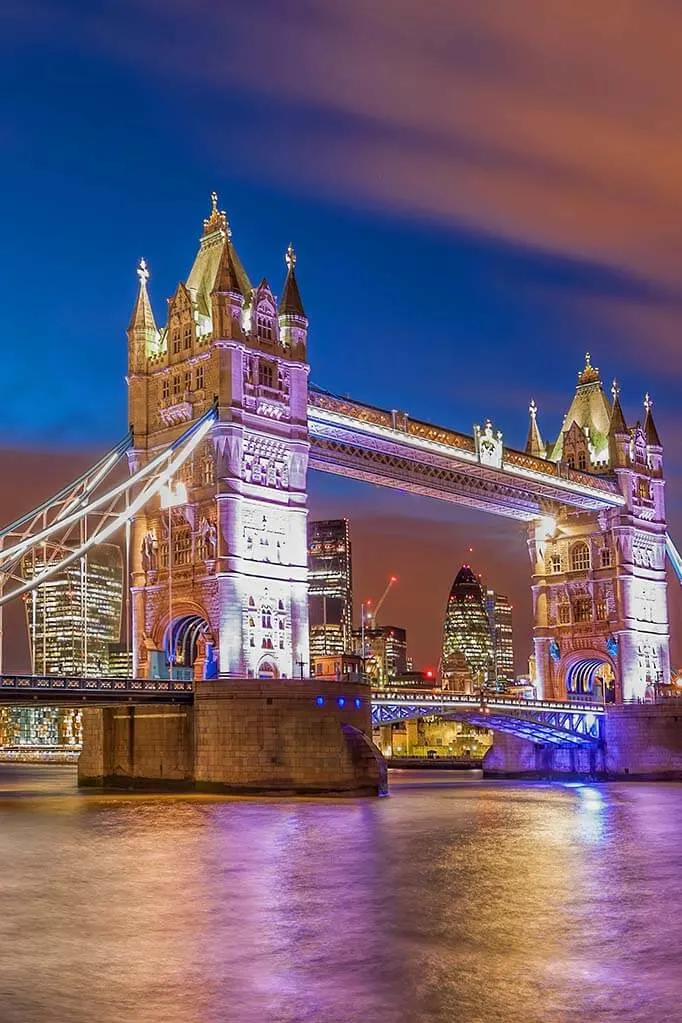 4. Knightsbridge: Best Place for a Luxury Stay in London
Known for being one of London's most exclusive areas, Knightsbridge oozes luxury at every turn. Attracting high-end shoppers from all over the world, it boasts designer names such as Jimmy Choo and Prada along with upscale department stores like Harvey Nichols and Harrods.
But there's more to Knightsbridge than shopping. A short walk takes you to Exhibition Road, which was named after The Great Exhibition in 1851. Here you'll find a variety of world-famous museums and institutions, including The Natural History Museum, the Victoria and Albert Museum, and Imperial College London. Bonham's Auction House is nearby too – one of the oldest fine art and antique auctioneers in the world.
Knightsbridge has many pretty streets with gorgeous architecture. Be sure to check out Pont Street, with its Dutch-style red brick houses and the cobbled Ennismore Garden Mews, which appeared in the Alfred Hitchcock Movie 'Frenzy'.
It is also just a short walk away from the tranquility of Hyde Park, where you can visit the gorgeous Rose Garden, listen to the speeches at Speakers' Corner, or take an open-air swim at the Serpentine Lido.
In keeping with its affluent image, Knightsbridge offers some of the very best dining in the city, from the afternoon tea served at its hotels to the luxury food court on the top floor of the Harvey Nichols department store.
Here are some of the best 5* luxury hotels in Knightsbridge:
£££££££+ Bulgari Hotel.
£££££££ Mandarin Oriental Hyde Park.
££££££+ The Cadogan, A Belmond Hotel.
££££££ The Carlton Tower Jumeirah.
£££££ The Wellesley, a Luxury Collection Hotel, Knightsbridge (one of the best-value amazing luxury hotels).
And here are the more-affordable luxury hotels in this area:
££££ The Franklin London – Starhotels Collezione.
£££ The Capital Hotel, Apartments & Townhouse.
££ Millennium Hotel London Knightsbridge.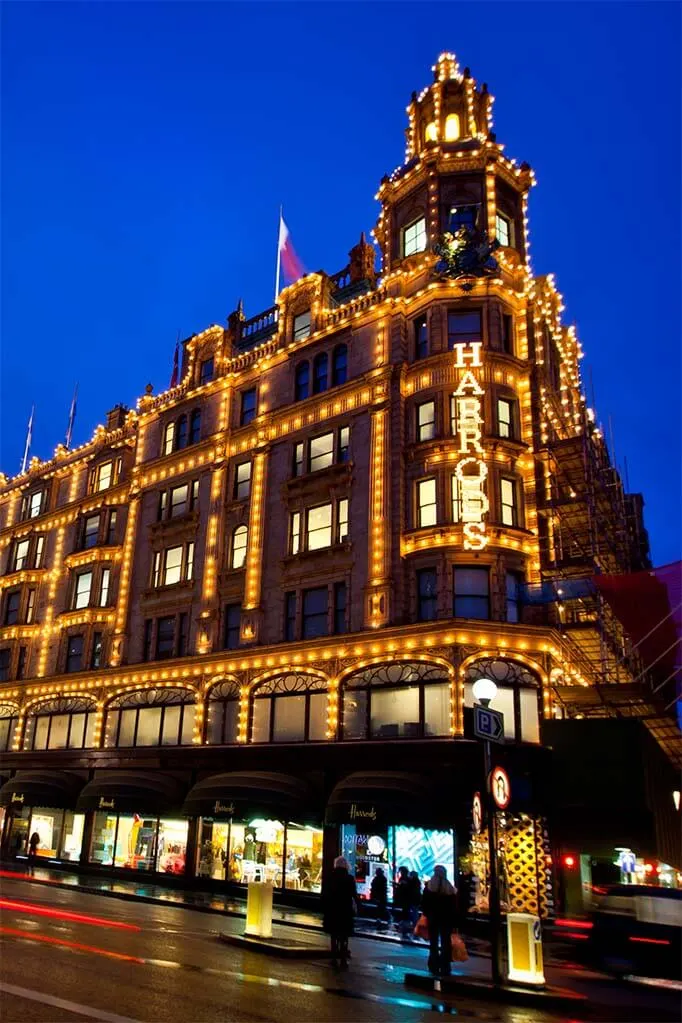 5. Camden: Best Place to Stay for Hipsters, Music Lovers, and Budget Travelers
Bohemian, eclectic, bustling, and vibrant – these are just some of the words used to describe Camden, the north London neighborhood that celebrates diversity in all its forms.
Good to know: Camden Town is located about 15 minutes by tube from the heart of the city center of London. So you'll need to take a metro to all the other main attractions. This is one of the reasons why it's cheaper to stay here compared to the more central areas.
Home to the world-famous Camden Market and the place where Britain's Punk movement began, Camden Town offers plenty of attractions for its visitors both day and night.
Indy shops and stalls abound, selling counter-culture clothes and accessories, vintage goods, pop art, handmade goods and so much more. You'll find virtually every kind of cuisine served here, both in the local eateries and at the street food section of the market on the Regent's Canal.
And when you need a break from the hustle and bustle of the crowded streets, a walk along the canal's towpath takes you away from the action and a little closer to nature.
When the sun goes down, it's time to hit Camden's many bars, pubs, and entertainment venues, where you can usually catch comedy or a live band. The area has a rich musical heritage, with bands like Snow Patrol and Oasis starting out here. And whatever musical genre floats your boat, you'll find somewhere to enjoy it in Camden.
Camden Town is a great area to stay in London for groups of friends to come and enjoy a fun weekend. It's possible to have a really good time here without spending a great deal of money – especially if you stick to the food stalls when it comes to meals.
There's plenty of budget accommodation in Camden, with a nice mixture of quirky hostels and B&Bs. But there are more expensive hotels too, should you be looking for a little more luxury at the end of a fun-packed day!
Here are some of the best-rated hotels in Camden:
£££ Holiday Inn London Camden Lock.
££+ Camden Enterprise Hotel (excellent value).
££ The Hurdwick.
£ Smart Camden Inn.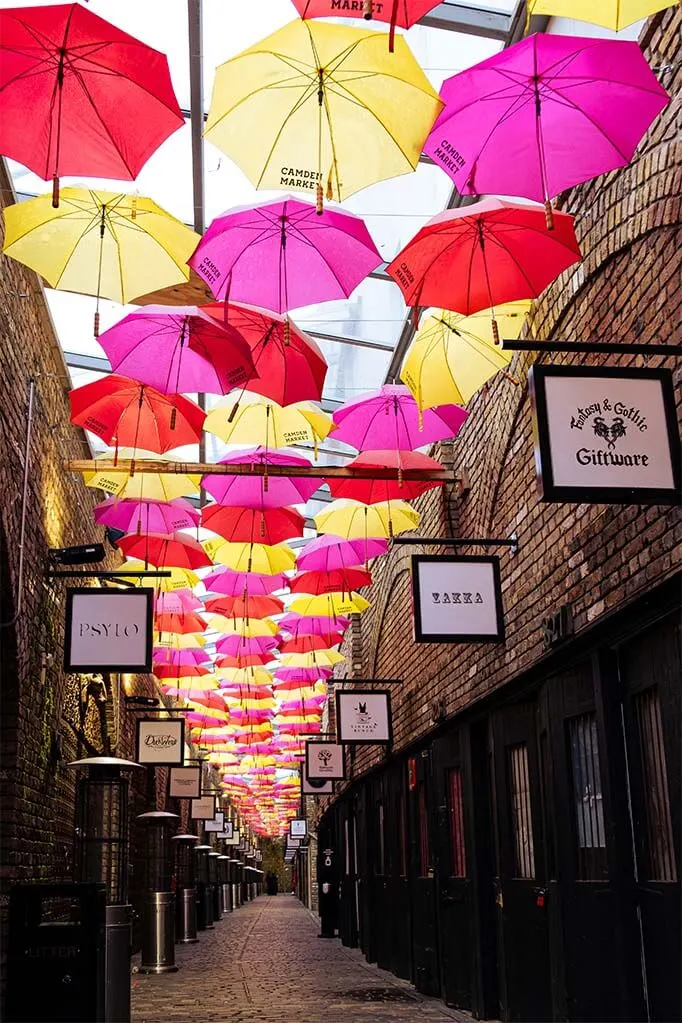 6. Notting Hill: for a Romantic Break or Cheap Stay in London
As fans of the romantic movie will know, Notting Hill is dotted with eclectic bookshops – a sign of its literary history. It also has beautiful, pastel-painted buildings, quaint mews lined with tubs of flowers, and a charming weekend market at Portobello Road selling vintage goods.
Notting Hill is known as one of the hottest neighborhoods in London for foodies. And there are lots of places to enjoy a special meal. From the two Michelin-starred The Ledbury – which appears on the list of the World's 50 Best Restaurants – to the Middle Eastern Ottolenghi​, you can find some of the UK's best (and most expensive) restaurants here.
At the end of the day, you can snuggle up with your partner and watch a movie at The Electric Cinema on Portobello Road. A Grade II Listed building, this is one of the oldest working cinemas in the UK. It is also the most romantic, giving its customers the option of enjoying their movies from an armchair, sofa, or even a velvet bed!
All these things make Notting Hill one of the best spots to stay in London for couples looking to spend some quality time together.
In addition to the more expensive 4-5* hotels, there are also quite a few cheaper hotels and accommodations in and around Notting Hill. In fact, this is one of the best-located neighborhoods for a cheap stay in London.
Notting Hill makes a great base to explore the rest of London and there are 6 underground stations within a 5-10 minute walk, depending on where exactly you stay. Nevertheless, it is just far enough out of the center to be fairly quiet in comparison.
So if you want somewhere to escape the crowds and get to know a more local side of the city, Notting Hill is a great neighborhood to stay in London.
Here are some of the best hotels in Notting Hill for all budgets:
££££+ The Laslett.
££££ The Portobello Hotel.
£££ DoubleTree by Hilton London – Hyde Park.
££ The Premier Notting Hill.
£+ Blue Bells Hotel.
£ Ravna Gora.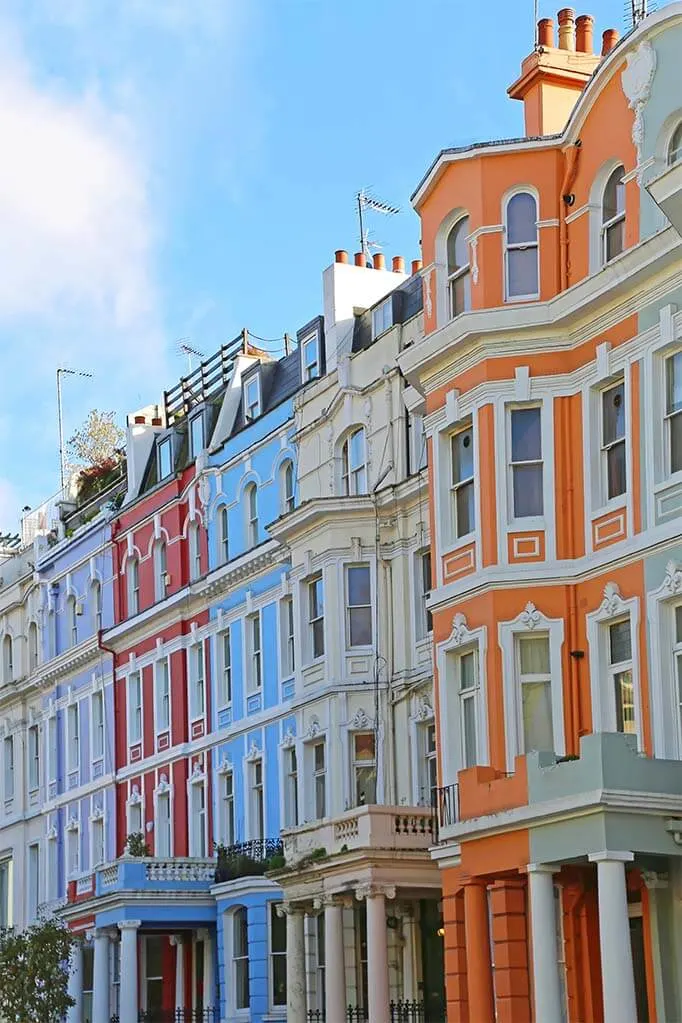 7. Greenwich: for Museums, Markets, Local Atmosphere & for Low Budget Travelers
A perfect base for some of the best family-friendly attractions in Greenwich, this London neighborhood is both historical and beautiful.
It's like a destination in itself and you could easily spend a couple of days just exploring the Maritime Greenwich World Heritage Site, visiting museums, the Old Royal Naval College, the Queen's House, and the prime meridian at the Royal Observatory. Then there's the fascinating Cutty Sark – the historic three-masted clipper ship – plus river cruises, cable cars, and thrilling shows at the O2…
Here, you can find more information about all the amazing things to see and do in Greenwich.
There is also plenty of green space here for kids to run around and let off steam whilst you enjoy glorious views of the historic architecture, contrasted against the backdrop of the modern city.
It's also a good place for shopping, with lots of brilliant independent boutiques and a bustling market selling handmade goods and vintage clothing. Despite the fact that it's in London, the cobbled streets and pretty stores here make you feel as if you are shopping in a village!
You'll find a variety of food on offer at Greenwich Market, with a nice selection of street food stalls and sweet treats like homemade fudge or ice cream.
Good to know: Well served by public transport, Greenwich has easy access to both the tube and overland train services, plus the Docklands Light Railway network. And you can always just hop on a boat to central London, but keep in mind that it's quite a far trip to the city center (20-40 minutes depending on where and how you are going).
Accommodation options are somewhat limited in Greenwich and you won't find high-end hotels here. But there's plenty of choice in the lower-mid budget range, including some really low-budget places. So it could be a good cheaper place to stay in London, also for backpackers.
Here are some of the best accommodation options in Greenwich:
£££ Doubletree By Hilton London – Greenwich.
££ Novotel London Greenwich.
£+ ibis London Greenwich.
£ The Birds Nest Hostel.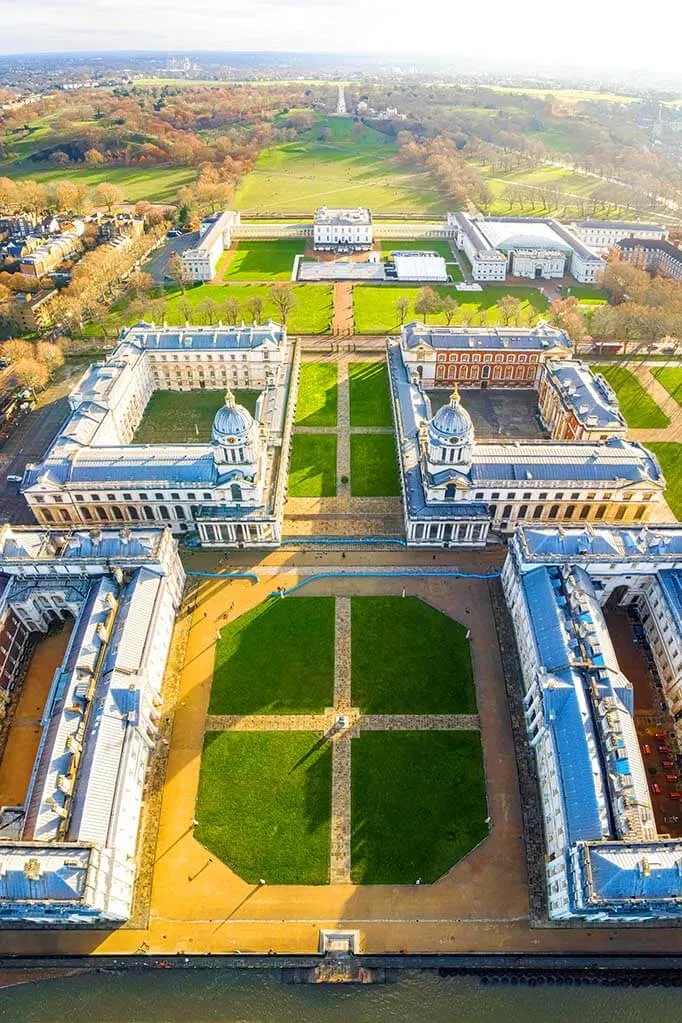 So, this is our guide to some of the best places to stay in London.
As you can see, offering everything from affordable B&Bs to affluent areas for a luxury getaway, London has something for every type of traveler and every budget. I hope that this guide gives you a better idea of what to expect and helps you choose the perfect accommodation for your trip to London.
Have a great time in London!
TIP: If you want to explore London deeper, be sure to get a bit off the beaten path. Take a look at some of the best recommendations via the link below.
READ ALSO: Hidden Gems of London (that most tourists never see)
More travel inspiration and info for your trip to London:
If you found this post useful, don't forget to bookmark it and share it with your friends. Are you on Pinterest? Pin these images!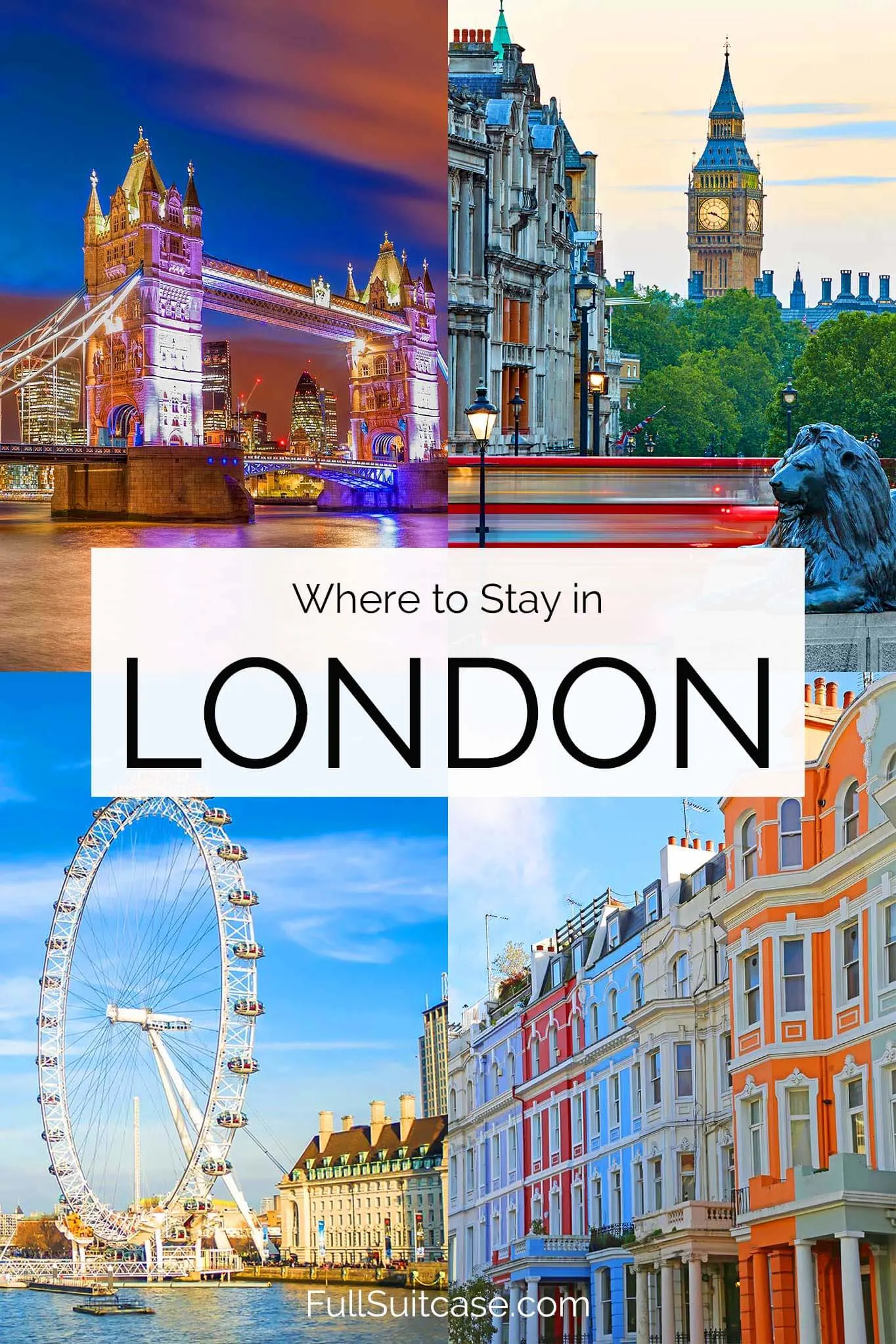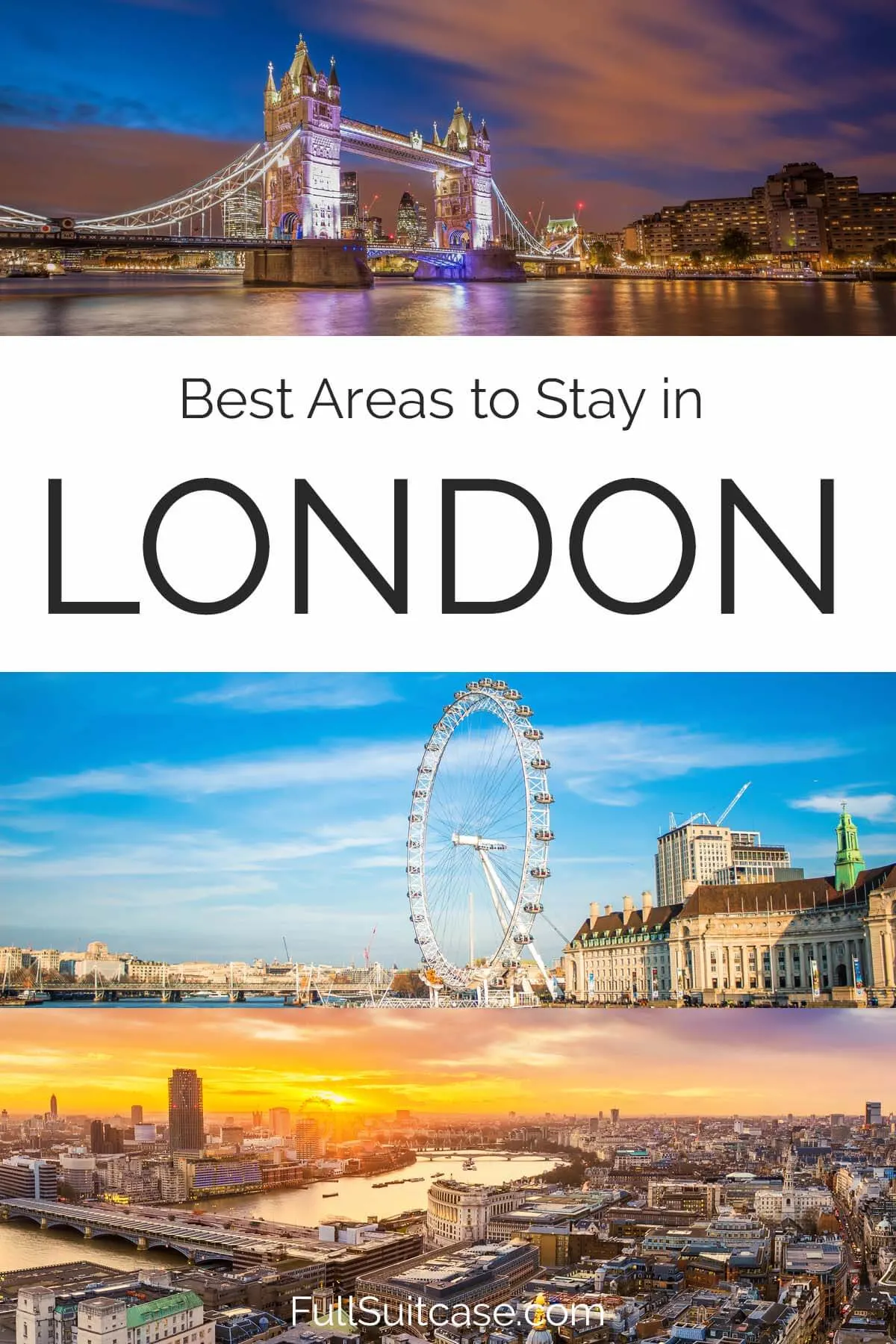 More inspiration for your trip to England:
Travel inspiration for Scotland: