Planning a vacation to Blackpool, UK, and wondering what are some nice places to see nearby? In this guide, we share local's recommendations for the best places to visit near Blackpool. Find out!
Not only is Blackpool full of fun things to do but it is also an excellent base from which to explore the local area.
Whilst Blackpool is within easy reach of many of England's major cities – Liverpool is just 1 hour 15 minutes away by train and Manchester too – there are lots of great places to visit much closer to town!
In this guide, you can find information about some of the local areas and attractions near Blackpool that are well worth visiting during your stay. We start this list with the nicest places that are closest to the town centre (some are within walking distance!), then list a few of the top places that you can visit as a day trip from Blackpool. At the end of the article, we also list a few more local attractions nearby.
Good to know: All of the attractions mentioned in this article are within a 1-hour drive from Blackpool, so can all be visited as a day trip from Blackpool. To help you get a better idea of where everything is located, we created a map indicating all these places that you can easily visit from Blackpool. You can find it at the bottom of this article. Some places mentioned below are also good for when it rains. Find out!
Here are some of the nicest places to visit near Blackpool:
1. Lytham St. Anne's
The two towns of St. Annes and Lytham sit side by side along the coast from Blackpool and are collectively known as Lytham St Annes. Heading south from Blackpool's town centre, St. Anne's is just 3 miles away and easy to reach by bus or taxi (the tram line terminates at Starr Gate on Blackpool's south shore and doesn't extend as far as St. Annes).
Although Lytham and St. Anne's are geographically close to Blackpool, they are very different towns. Whilst Blackpool has a fun, energetic vibe, Lytham and St. Anne's are quite a bit more laid back, with lots of stylish boutiques, sophisticated wine bars, and quaint tea rooms as opposed to Blackpool's more lively bars and pubs.
TIP: If you are looking for a quieter vacation in the Blackpool area, Lytham St. Anne's has some really nice hotels and accommodations (often, better value than Blackpool hotels). You can find more information in this guide to the best places to stay in and near Blackpool.
Scroll further down for more information about what to see and do in Lytham St. Anne's!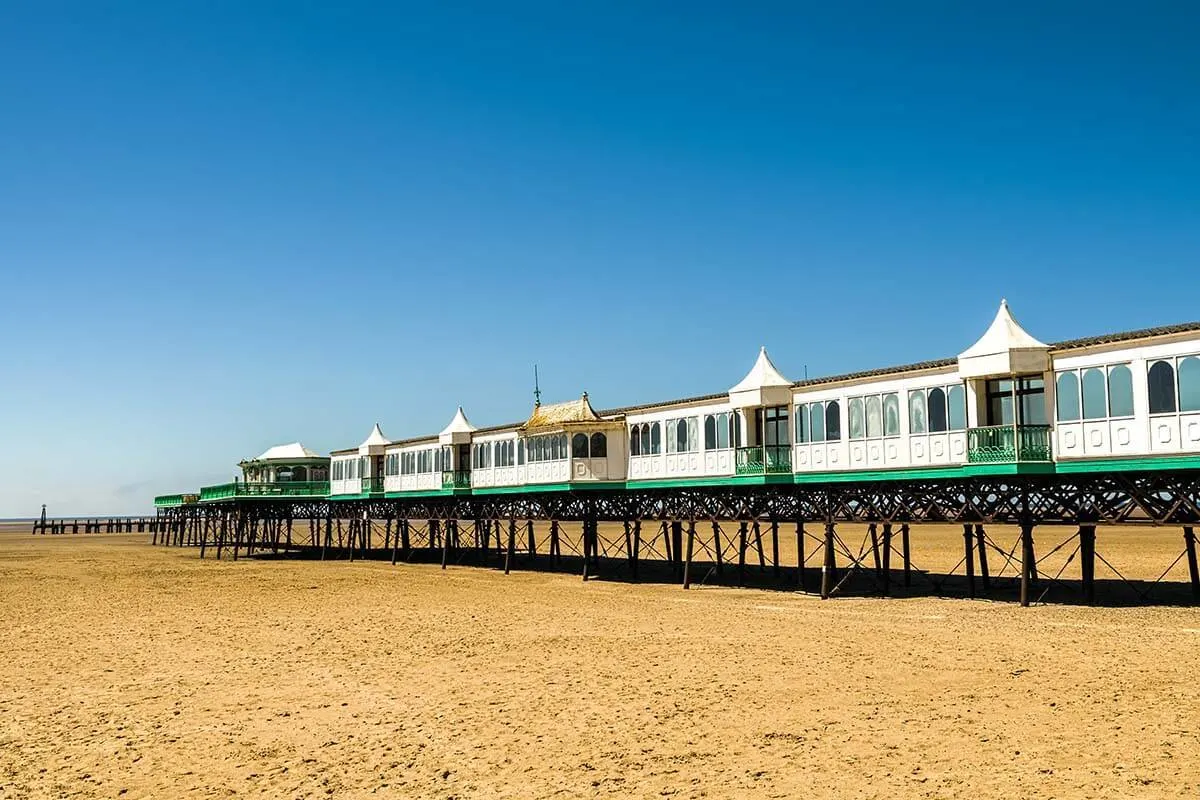 St. Anne's
As you come into Saint Anne's along the coast road from Blackpool, the first thing you notice are the beautiful rolling sand dunes. Passing these and moving towards the main town, you'll find a gorgeous coastline and promenade with lush green lawns, a boating lake, and views across to North Wales. There is even a carefully manicured garden with a huge waterfall and ducks – a great favourite with children! Kids can also enjoy the fun, free splash park (open daily from April to September), plus the delightful miniature railway at the south end of the promenade.
The award-winning sandy beach at St. Anne's is truly vast, as the tide goes out very far at this point. Always check the tide times, though, as the water moves very quickly as the tide comes back in. The town also has its own Victorian pier. Although it has a few arcade machines and eateries, the pier is very quiet compared to the three piers in Blackpool, with far fewer activities.
As you continue southwards along the coastline, you will reach the stunning Fairhaven Lake – a 'must see' attraction in St. Anne's. Surrounded by verdant gardens, the Lake is located at the point where the Irish Sea and River Ribble estuary meet. Home to swans and ducks – and occasionally otters – the lake is bordered by a path all around. It is the ideal place to take a relaxing walk, where you will notice the sounds of the town replaced by peace, quiet, and birdsong the further you walk. Fairhaven Lake also has its own adventure golf course, with each hole featuring a local landmark, and a lovely playground for children.
Good to know: Every September St. Anne's hosts the annual Kite Festival, which runs for a full 3 days. Teams of kite-fliers from all over the UK come to show off their skills and the sky above the beach is filled with vibrant colours – a magnificent sight indeed!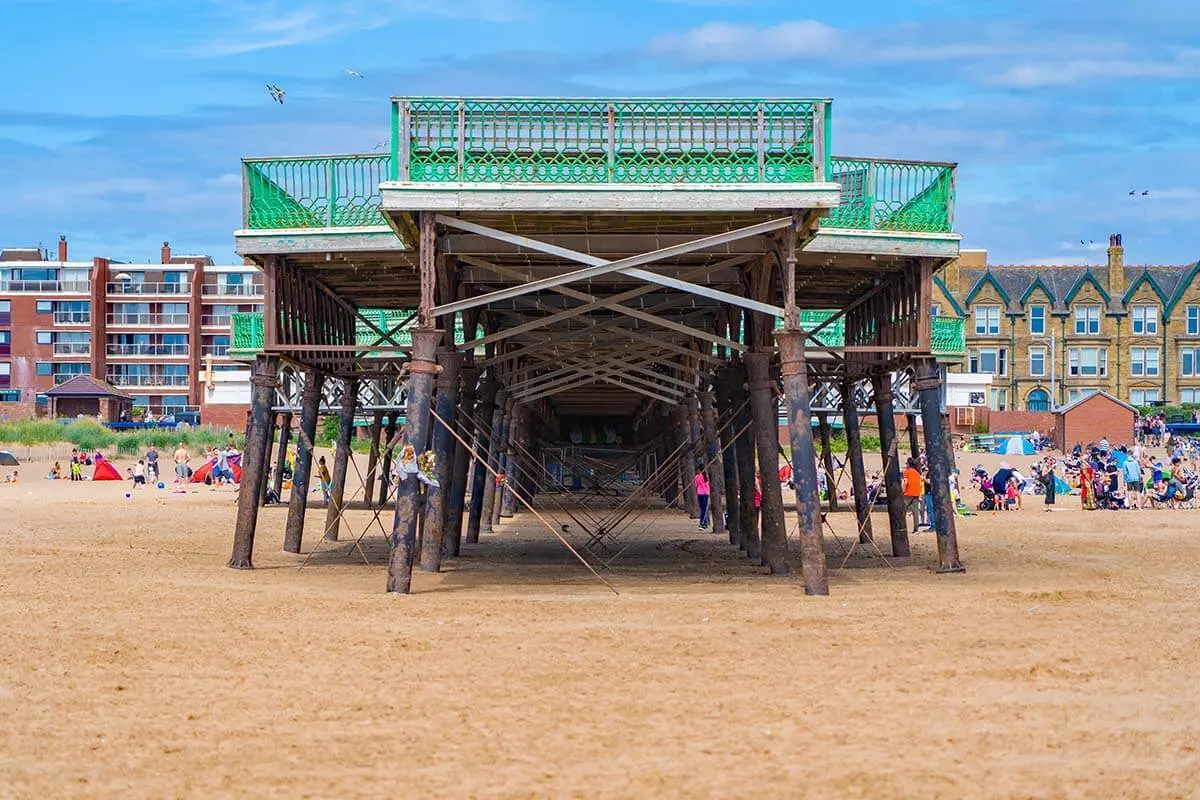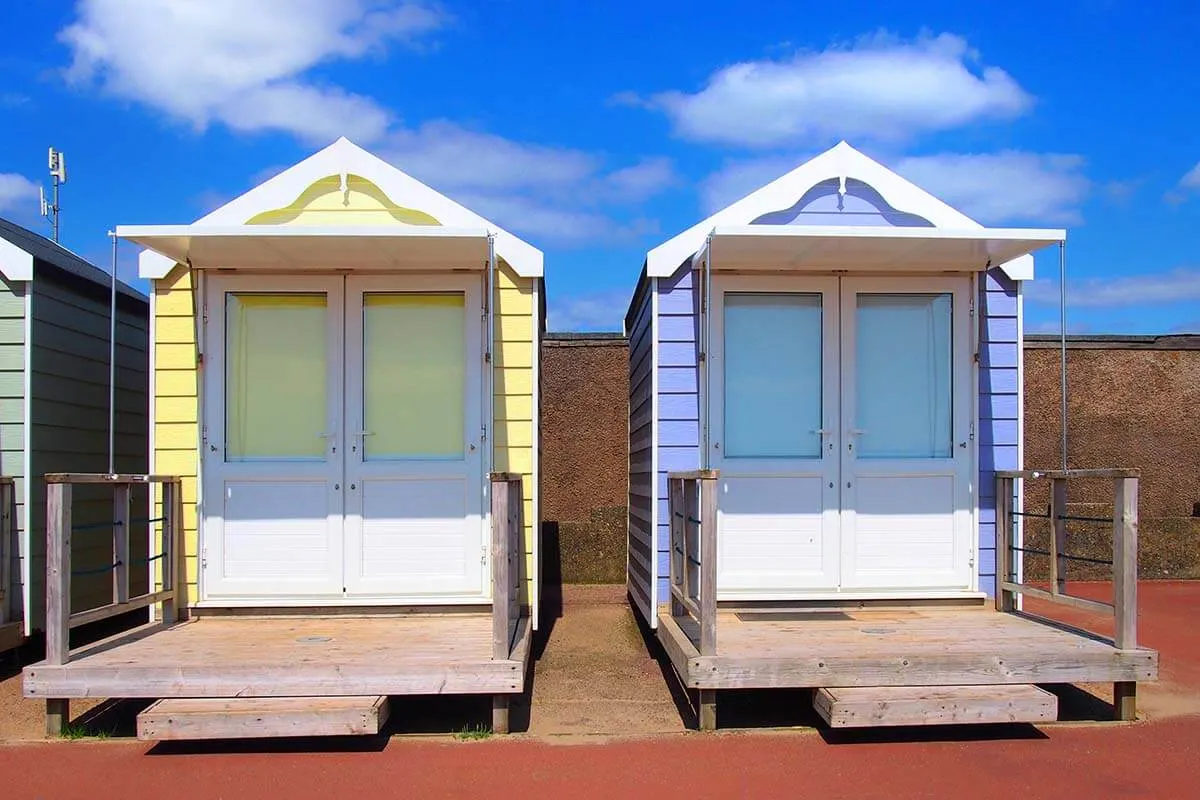 Lytham
Just beyond Fairhaven Lake lies the town of Lytham. Although the pace of the town is sedate and gentle, there is still lots to see here. The historic windmill on Lytham Green – originally built in 1805 and recently restored – houses a fascinating museum. Here you can learn more about the town and the history of the milling industry. Spread over 5 floors, the museum even has a full-size sailing lifeboat from 1901 on display. It is free to enter, although donations are always welcome. More info here.
The cultural hub of Lytham is the Lowther Pavilion, located between the seafront and the main road into town. The Pavilion offers a wide range of entertainment, with all sorts of shows and dances on offer, and regular drive-in movies. See their website for current events.
The Pavilion is surrounded by Lowther Gardens, Lytham St Anne's oldest park comprising nearly 6 hectares of beautifully tended lawns and plants.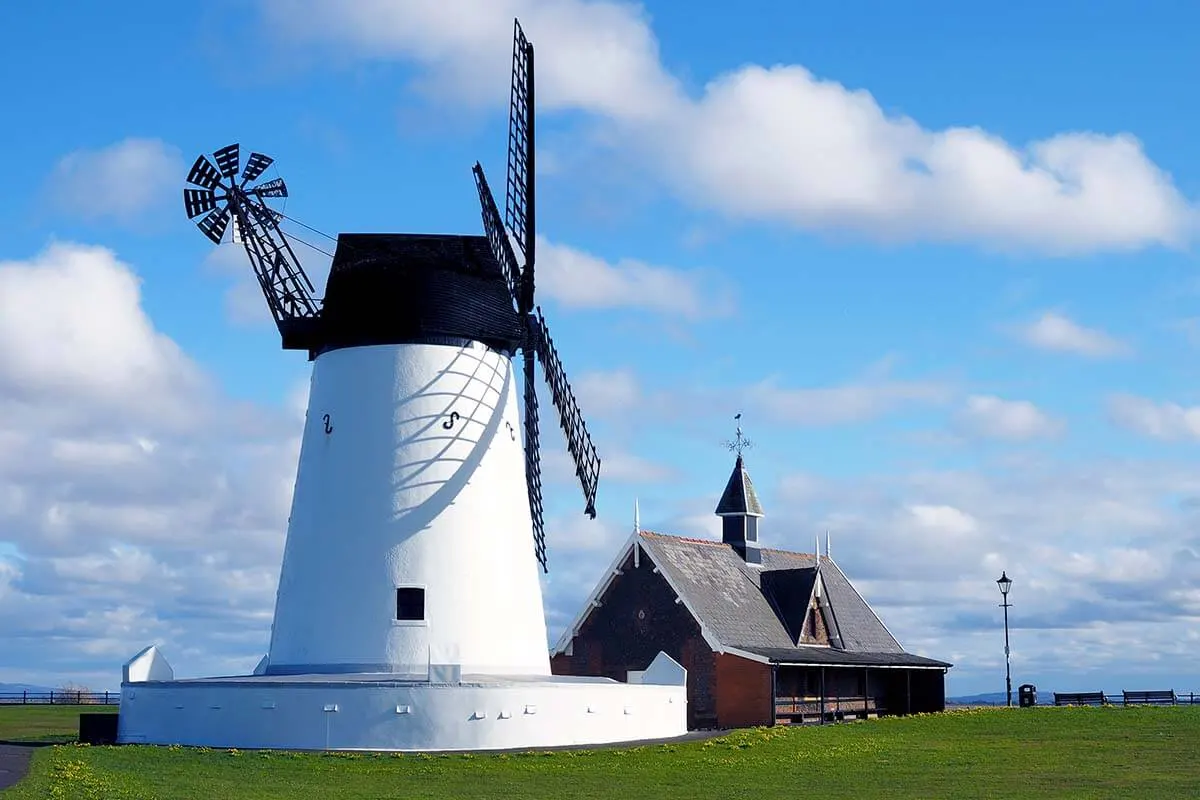 You can find more stunning gardens at Lytham Hall, a Grade I listed Georgian country house located within walking distance of the town centre. Free to visit, the gardens cover 78 acres of beautiful parkland, with tea rooms where you can sit quietly and absorb the sounds of nature. The Hall itself is sometimes open for visitors, although there is a fee to visit. It also plays host to regular exhibitions and events. If you have time, why not attend one of Lytham Hall's open-air concerts, where you are encouraged to bring a blanket and listen to beautiful music under the stars! More info here.
One of the most tranquil parts of Lytham St Anne's is the River Ribble Estuary. The River connects Lancashire with North Yorkshire and the estuary at this point is 10 miles wide. It is one of Britain's most important wetland sites and is the perfect place to observe the visiting birds and other wildlife. To really make the most of your visit to the Estuary, be sure to first call into the RSPB Visitor Centre at Fairhaven Lake as you pass through St. Anne's. Here you can learn more about the types of birds you are likely to encounter.
Where to eat: You are spoilt for choice in Lytham St Anne's when it comes to dining, as there are amazing restaurants and bistros on virtually every corner! But one of my favourite things to do is visit the Quirky Tea Room at Park View. This charming little cafe serves a sumptuous afternoon tea made with fresh ingredients, which you can enjoy outside when the sun is shining.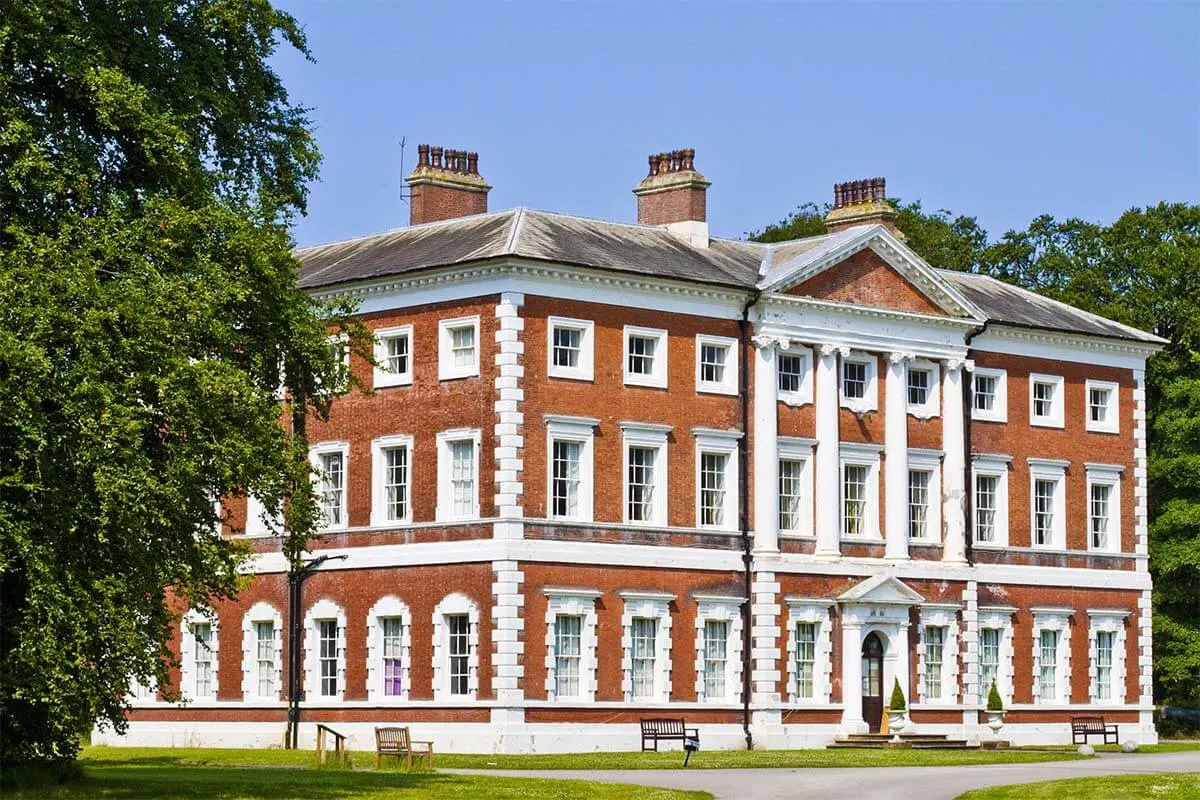 2. Fleetwood
Located on a peninsula in the northwest corner of the Fylde coast, Fleetwood is a small Victorian town with an interesting history and a beautiful seafront. It is just 8 miles north of Blackpool and you can reach it by taking the tram or the number 14 bus from Blackpool's Promenade. Alternatively, you can walk or cycle along the seafront the entire way, which is completely flat and accessible to everyone.
Fleetwood has a golden, sandy beach from which you have an uninterrupted view across Morecambe Bay. Between the sea and the main promenade highway are two boating lakes, which are great for crabbing with the kids. The lakes also make an ideal spot for a relaxing stroll whilst admiring all the local flora and fauna.
Fleetwood used to have a thriving fishing industry and is still active in fish processing today. Its maritime heritage is celebrated in the Fleetwood Museum – the oldest surviving building in town – and open Monday to Saturday from May to November. More info here.
You can also learn about its two lighthouses – the Pharos and Lower Lighthouses. The red sandstone Pharos Lighthouse opened in 1840 and is still in operation today. It is the only working lighthouse in the UK that sits in the middle of the street, where it forms part of a roundabout!
And if you are familiar with the world-famous Fisherman's Friend lozenges, you will be interested to know that Fleetwood is where they were invented in 1865, and are still made to this day!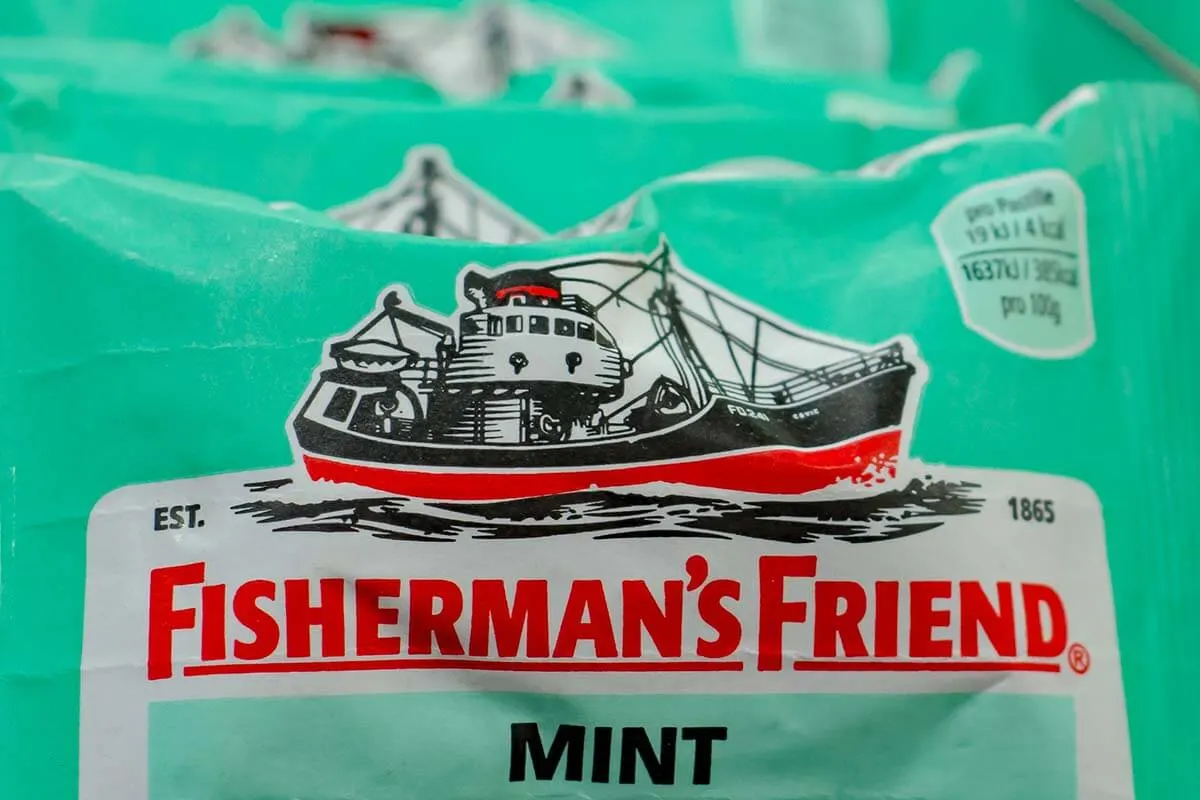 One of the town's most interesting buildings is the semi-circular North Euston Hotel. It got its name from the fact that it used to be at the northern end of the London to Euston railway line. Fleetwood's railway station used to be right opposite, although this part of the line is no longer active and the station was demolished in 1970. This elegant hotel is a lovely place to stay, offering panoramic views across the Wyre Estuary.
One of the most popular parts of Fleetwood is The Mount. This 7-acre park facing the seafront is built on a sand dune and the views from the top are simply gorgeous on a sunny day when you can look right across to the Lake District! It also overlooks Fleetwood's art deco theatre – Marine Hall – which plays host to everyone from local artists to international performers. Indeed, the Beatles once played here and John Lennon frequently spent his summer holidays in Fleetwood as a child.
And on the western part of town, don't miss the Rossall Point Watch Tower along the promenade. It's a great place to walk or cycle next to the coast and you also have nice views from the observation decks of the tower itself.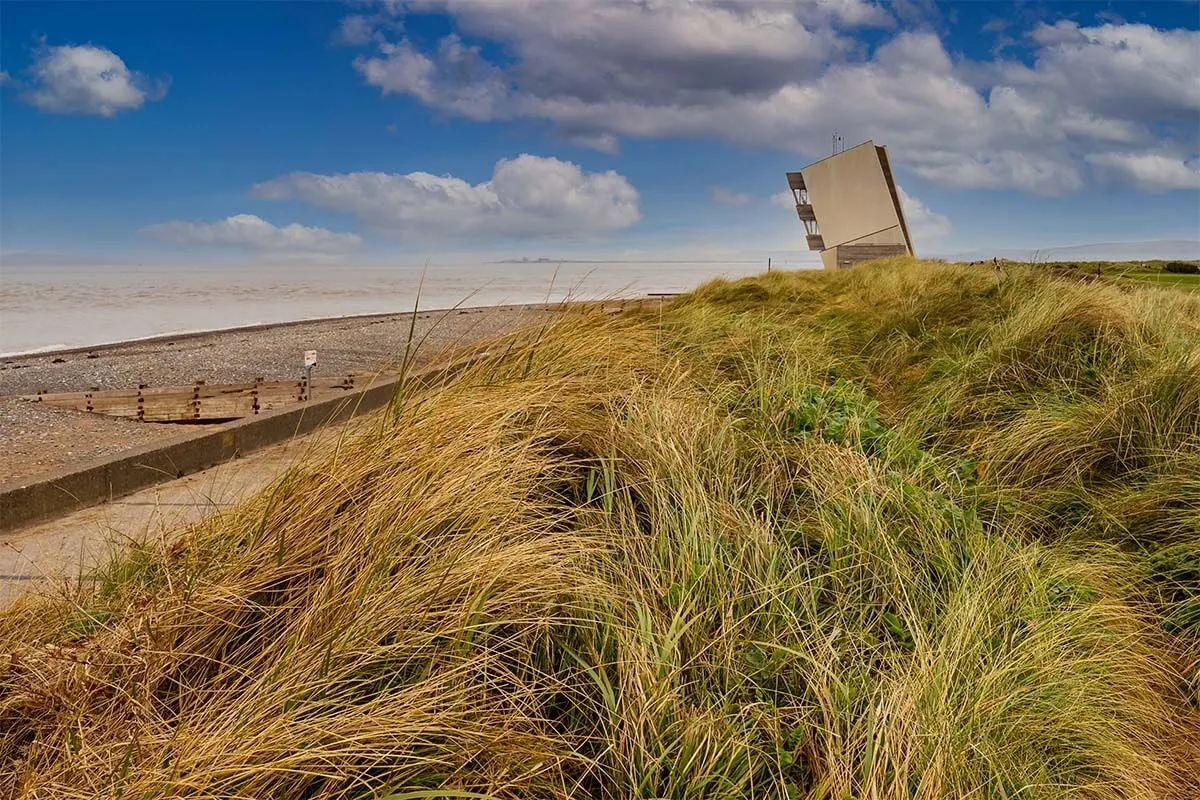 If you like to shop, Fleetwood has its own indoor market (a great option for a rainy day). Dating back to the 1800s, it is one of the oldest in Lancashire and has over 200 stalls, selling everything from clothes and jewellery to ornaments. It is open from 9 to 4.30 on Tuesdays, Thursdays, Fridays, and Saturdays all year round. Alternatively, head to Affinity, a shopping village with 45 outlet stores located right on the waterfront adjacent to Wyre Dock and marina.
And if you are traveling with young children, a visit to Farmer Parr's is a must! This is very much a 'hands on' farm where you can touch and feed the animals, plus take pony or tractor rides. The farm also has a very impressive heritage museum, packed with lots of exhibits from Fylde's past and giving a real glimpse into a bygone era. Farmer Parrs is a short drive from the main town and the number 14 bus stops right outside.
TIP: If you have time during your visit, a fun thing to do in Fleetwood is hopping aboard the ferry that takes you across the River Wyre to the little coastal village of Knott End. The journey takes just 10 minutes and there is a lovely cafe selling all sorts of homemade treats as you disembark. Knott End's unique salt marsh and seafront grassland habitat is a great place to view the local wildlife, and the village also has a statue of L.S. Lowry, the famous Lancashire artist who often featured Knott End in his paintings.
Good to know: If you love vintage vehicles, time your visit to coincide with the Fleetwood Transport Festival (also known as Tram Sunday). One of the town's most popular events, it is held on the third Sunday of July every year. It's totally free to visit and is fun for the whole family, with classic cars, vintage vehicles, fairground rides, and lots of food stalls!
Where to eat: Given Fleetwood's strong ties to the fishing industry, sampling the local seafood is a must! The family-run Trafalgar restaurant does it best, with perfectly cooked signature fish dishes and a wide range of seasonal fare.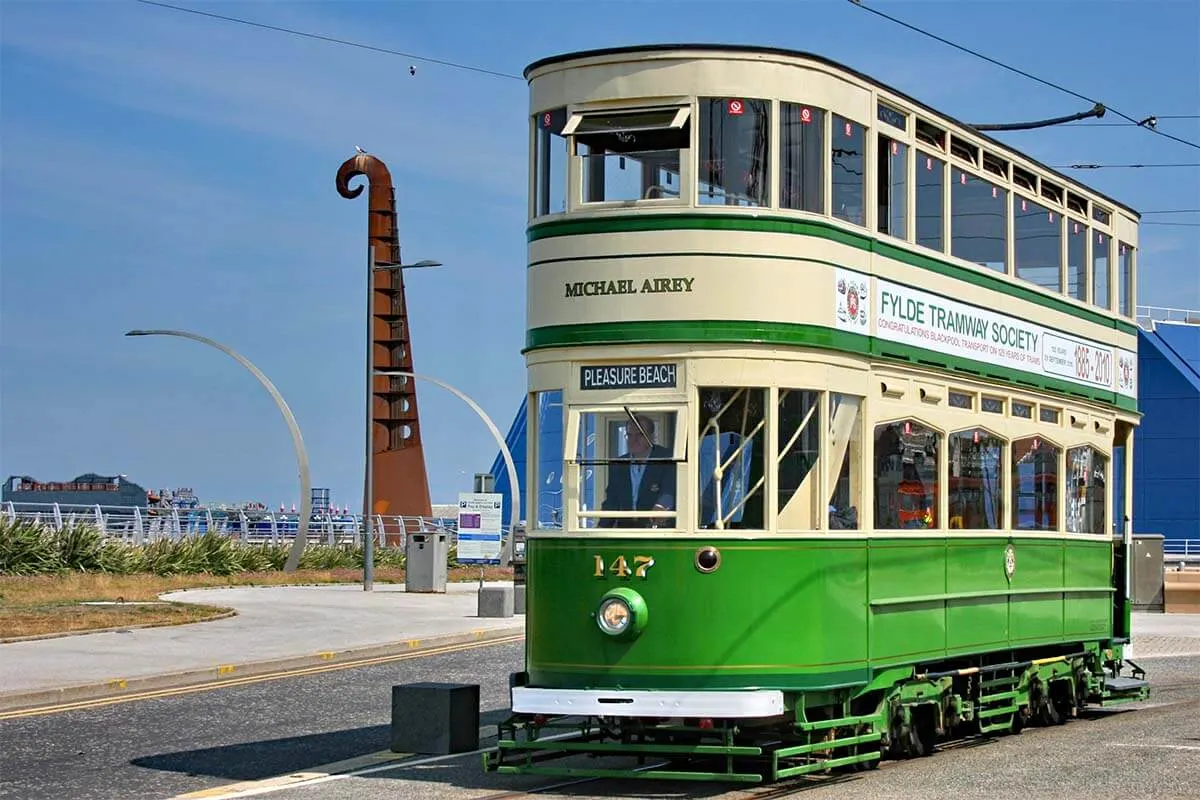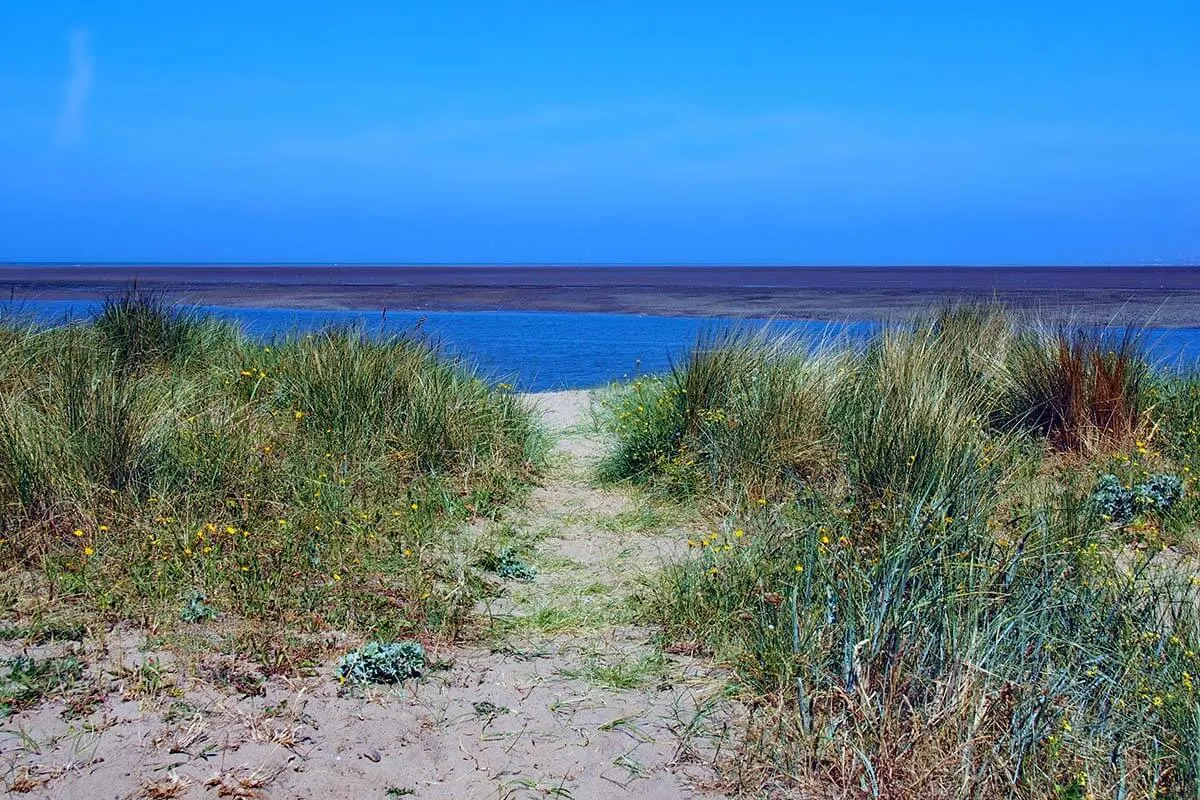 3. Preston
The city of Preston is just over 20 minutes by train and is a great place to visit near Blackpool. It's full of interesting activities and sights for the whole family to enjoy. The ethnic diversity of its population means that there are a huge variety of international restaurants and cafes to try and the lively modern shopping centre boasts all the famous high street names.
Preston – which gets its name from an Old English term meaning 'Priest's Town' – has a rich history. There is evidence of an old Roman road and one of the largest hoards of Viking silver – the Cuerdale Hoard – was discovered nearby.
In the city center, don't miss Preston Flag Market. It's a central town square where you'll find the impressive building of Harris Museum, Art Gallery & Library, and also Sessions House and Preston Cenotaph.
Kids will love the Ribble Steam Railway near Preston Dock. Here they can jump aboard a heritage train ride on a working steam train and visit the museum to learn about the history of rail transport. See their website for practical info.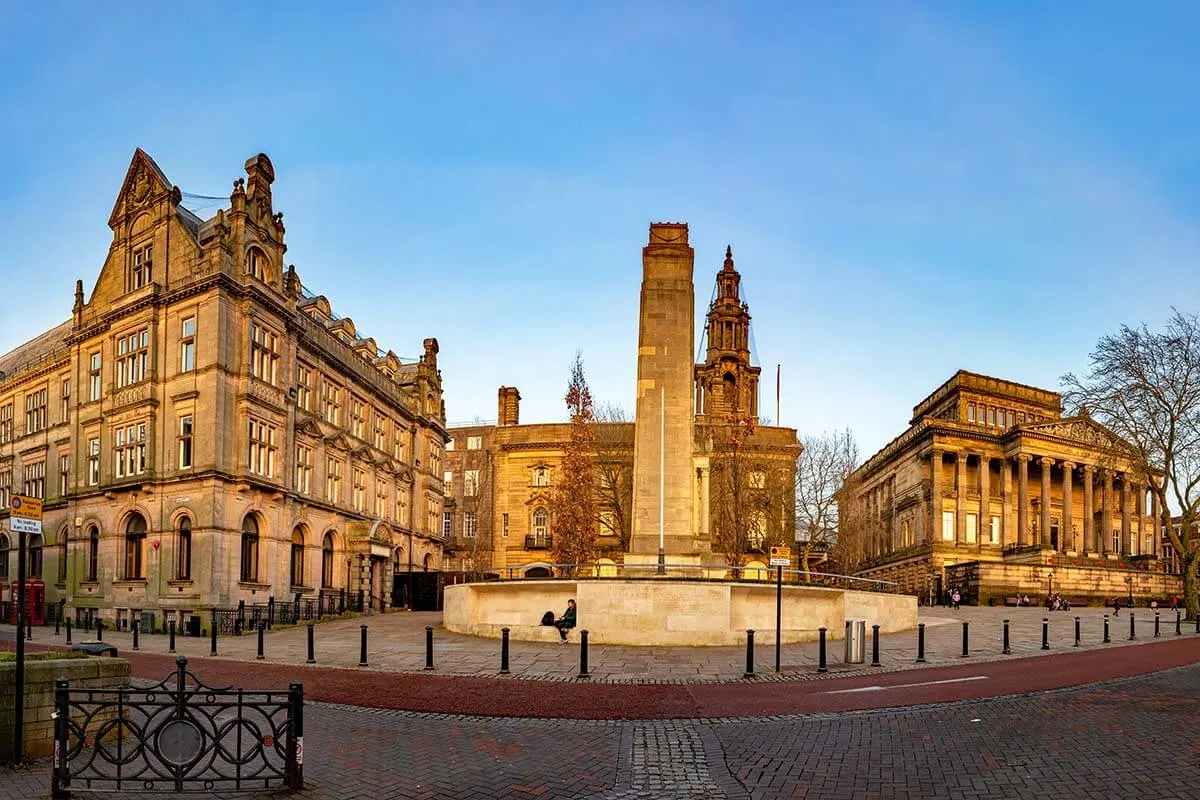 One of Preston's most popular attractions is the Flower Bowl Entertainment Centre in Barton, which is a fantastic place to spend a rainy day. Visually stunning and with a flower theme throughout, the Flower Bowl brings together multiple activities under one roof. You can try your hand at ten-pin bowling, crazy golf, curling, and even try a golf simulator!
When you've worked off all your energy you can settle down and enjoy a movie in the cinema, followed by a tasty meal at one of the restaurants or the cafe. All activities are bookable online and the Flower Bowl is open late into the evening.
Another good place for everyone to get their adrenaline pumping is Bedlam Paintball, one of the most popular paintball venues in the whole of Lancashire. With exciting game scenarios and zones, Bedlam features regular paintball for everyone age 12 and up, plus a low-velocity version for kids aged 8 to 12.
If the adults need a little pick me up after all that exertion, the Beer Brothers Brewery Tour gives you the opportunity to sample craft beers and ales. Gin lovers, on the other hand, might prefer a visit to the small village of Brindle on Preston's outskirts, where they can take a tour of the Brindle Distillery and sample its wares!
Preston also has its very own medieval stately home – Samlesbury Hall – which dates back to 1185! Free to visit, you can tour the inside of the building or simply enjoy the grounds. It also has a fascinating Bee and Heritage Centre, where you can learn all about the working life of honeybees! More info here.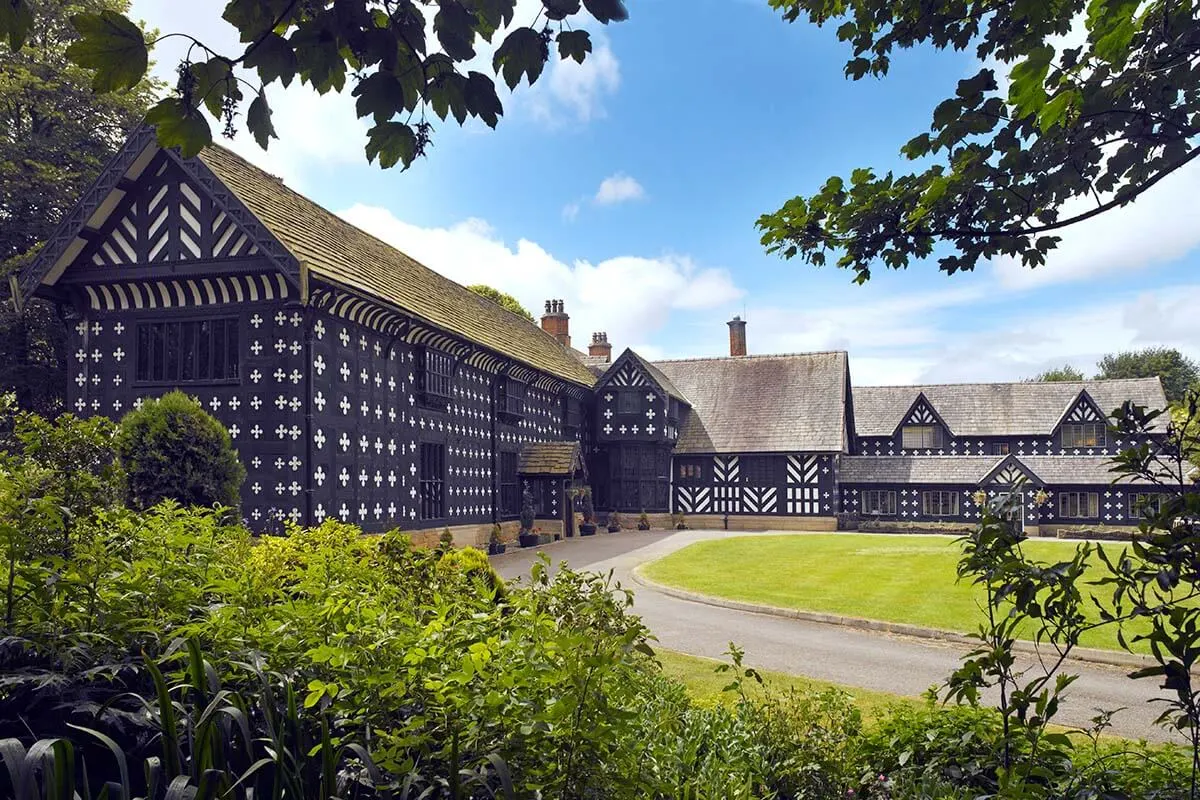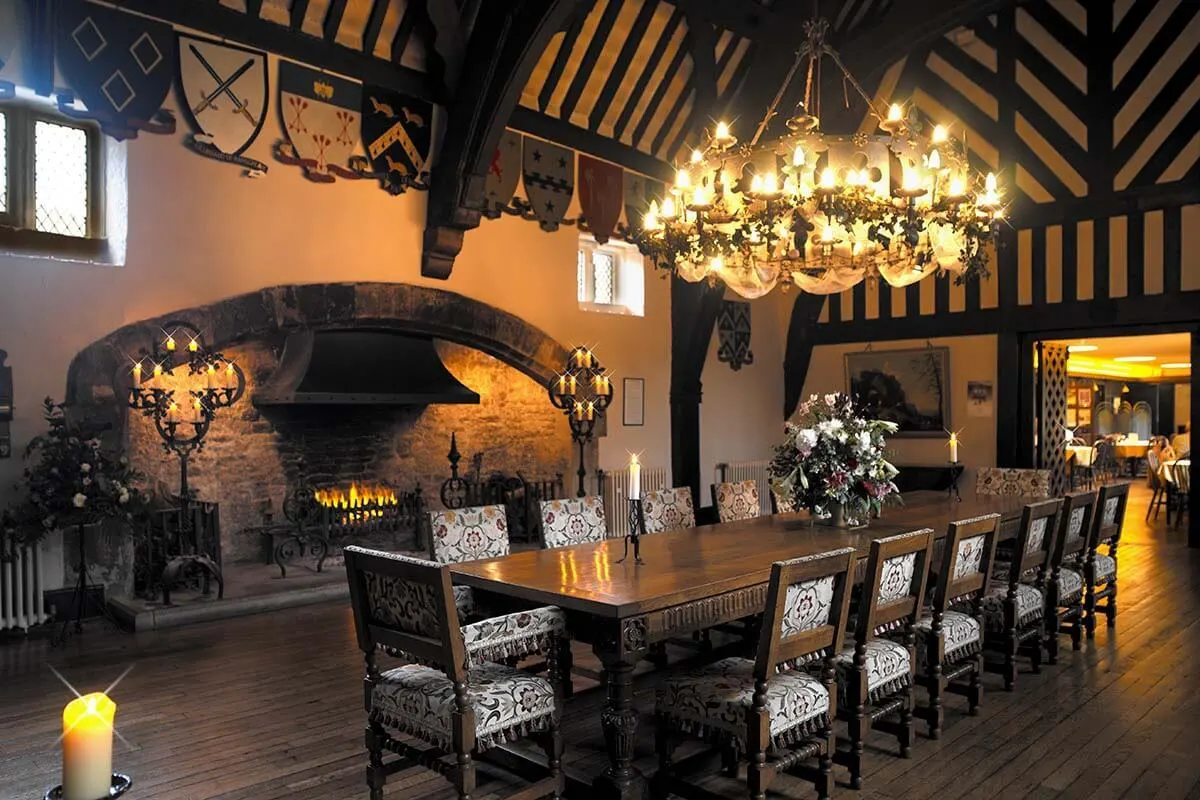 Preston has lots of outdoor green space to enjoy, with several beautiful parks. If you have the energy, one of the most fun ways to enjoy the natural sights is to join the Guild Wheel. This is a 21-mile route encircling Preston around which you can choose to walk or cycle. It officially starts and ends at the Pavilion Cafe in Avenham Park and takes you past a river, canal, docklands, woodland, and city centre parkland.
The city also has nice green areas to enjoy, with the best being Brockholes nature reserve. Describing itself as an 'unreserved reserve', it is set over 250 acres on the site of a former sand quarry. Now transformed into a natural haven for wildlife and attracting a huge variety of birds, it features tranquil lakes and gorgeous flower meadows. There are plenty of family-friendly hikes and walking trails, and a large adventure playground. Brockholes is free to visit and you can reach it by bus from Preston city centre in around 50 minutes.
TIP: Preston plays host to regular events, most notably its Caribbean Carnival, Egg Rolling, and the Preston City Mela, a celebration of South Asian culture. Here you can check to see if any of these events coincide with your visit. There are also a variety of free guided walks and tours available to learn more about the city, which can all be booked on the Visit Preston website.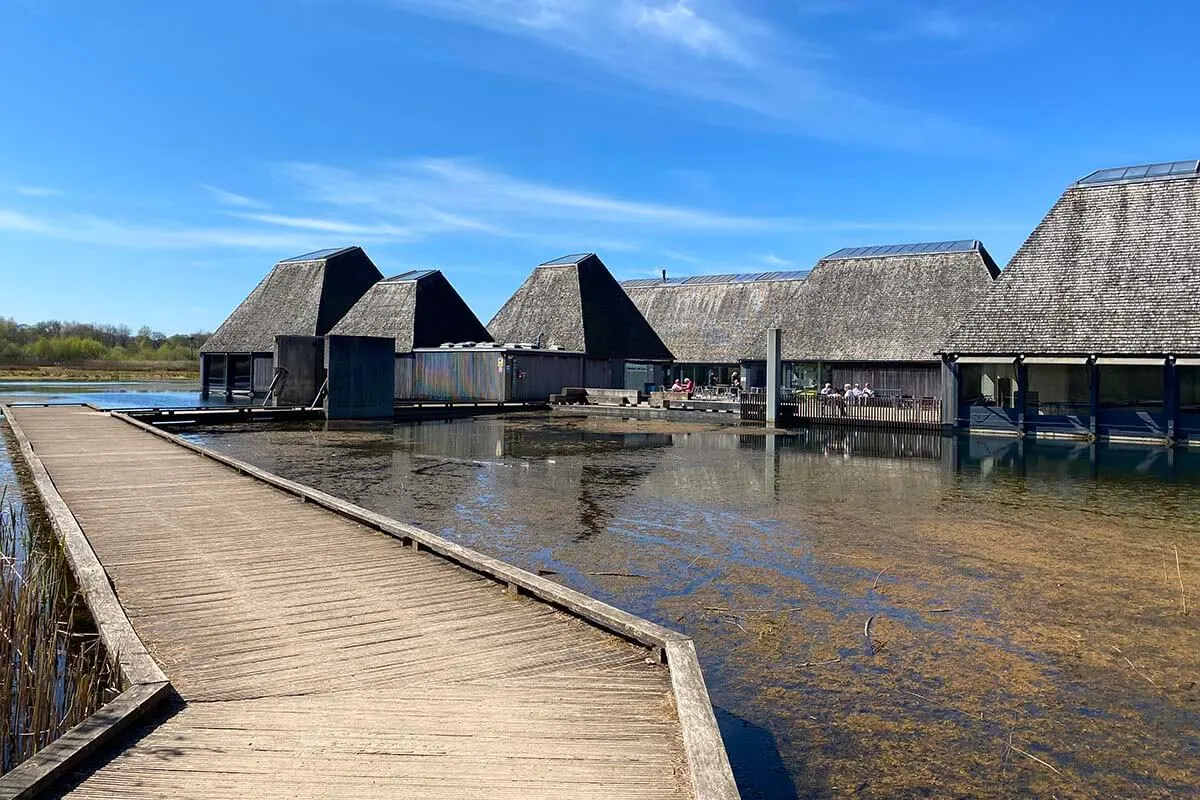 4. Lancaster
Lancaster is within easy reach of Blackpool – just 50 minutes away by car and just over 1 hour by train. One of England's Heritage Cities, it is packed with cool things to see and do and has something for everyone.
Once a bustling port on the spice route, Lancaster's wealth from that time is now evidenced by its imposing Georgian architecture. There is no shortage of historic buildings to visit, with the most popular being the Lancaster Priory & Parish Church and Lancaster Castle.
The Priory overlooks the whole city, so it is worth a visit just for the views. But the 15th-century building is fascinating in itself, particularly as it was built on the site of a priory originally founded in 1095! You can see features in the church that display thirteen centuries of history and there are Viking ornaments on display, as well as the coffins of Christian Crusaders.
Lancashire Castle was originally a Roman fort and has a grim history of dungeons, crime, punishment, and public executions. The Pendle witches were tried here and the Shire Hall is still used as a Crown Court to this day. There are free 50 minute tours of the Castle available, but you need to book ahead online.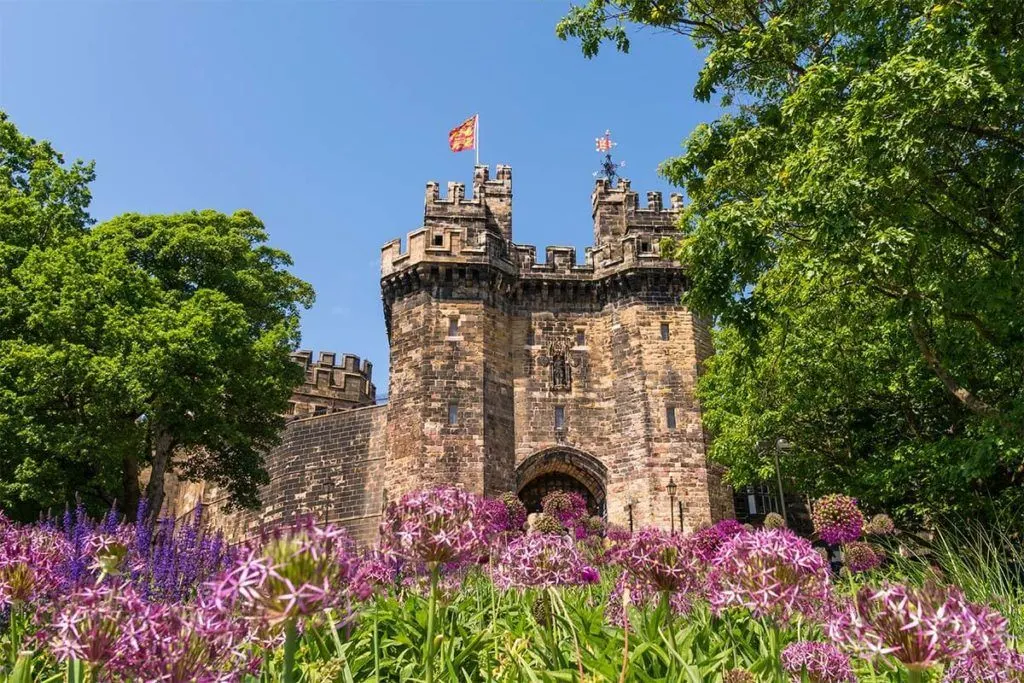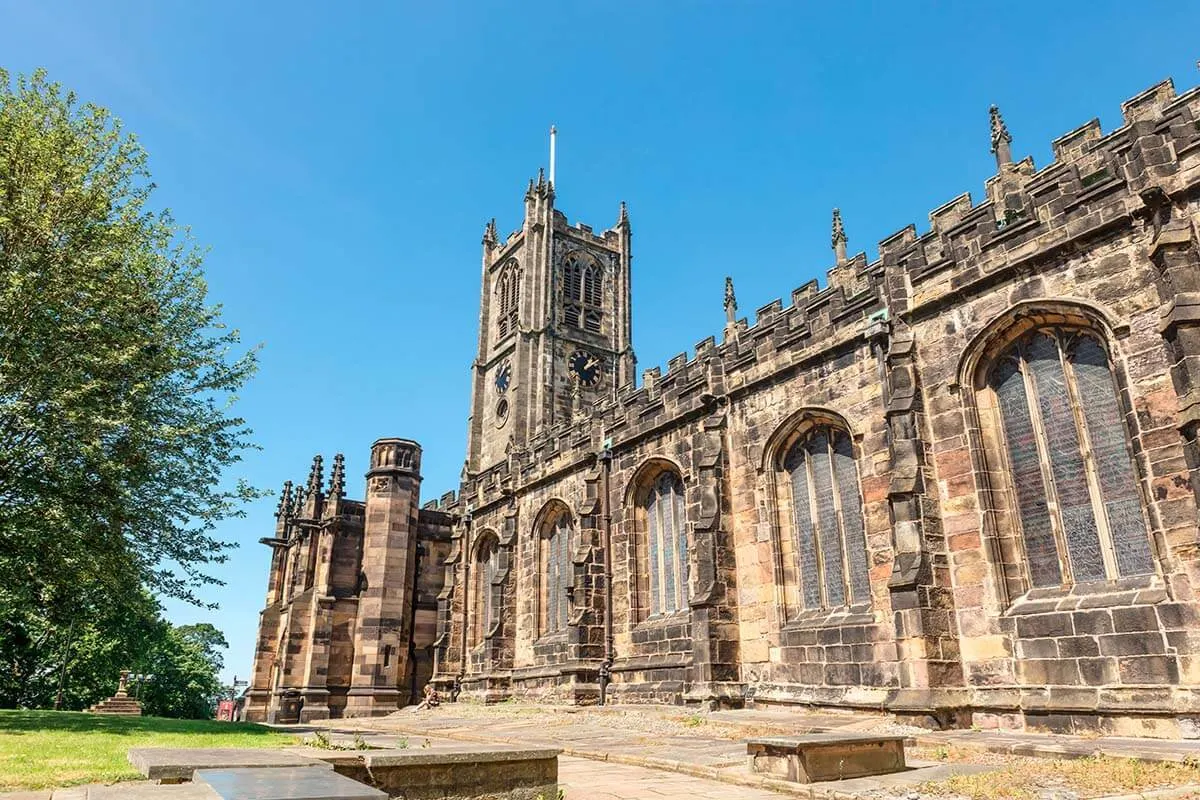 Other notable buildings include the imposing Town Hall – and even the remains of a Roman bathhouse – plus there are lots of museums and galleries to visit throughout the city. Take time to walk along the quayside, where it is easy to imagine the hustle and bustle of sailors, merchants, and traders in times gone by. Lancaster even has its own brewery, which offers tours and regular events.
For natural beauty, visit the 54 acre Williamson Park, which has bird enclosures, meerkats, mini-beasts, and a tropical butterfly house.
But my recommendation for the very best thing to do is to book a cruise on the Lancaster Canal. Some cruises travel over the Lune Aqueduct, one of the top attractions in Lancaster, and a very unique experience. A trip along this scenic waterway gives you beautiful views of the Wyre countryside and Bowland Fells, puttering along at a gentle pace that allows you to soak everything in. You can easily walk along the canal instead if you prefer – the towpath stretches for 27 miles!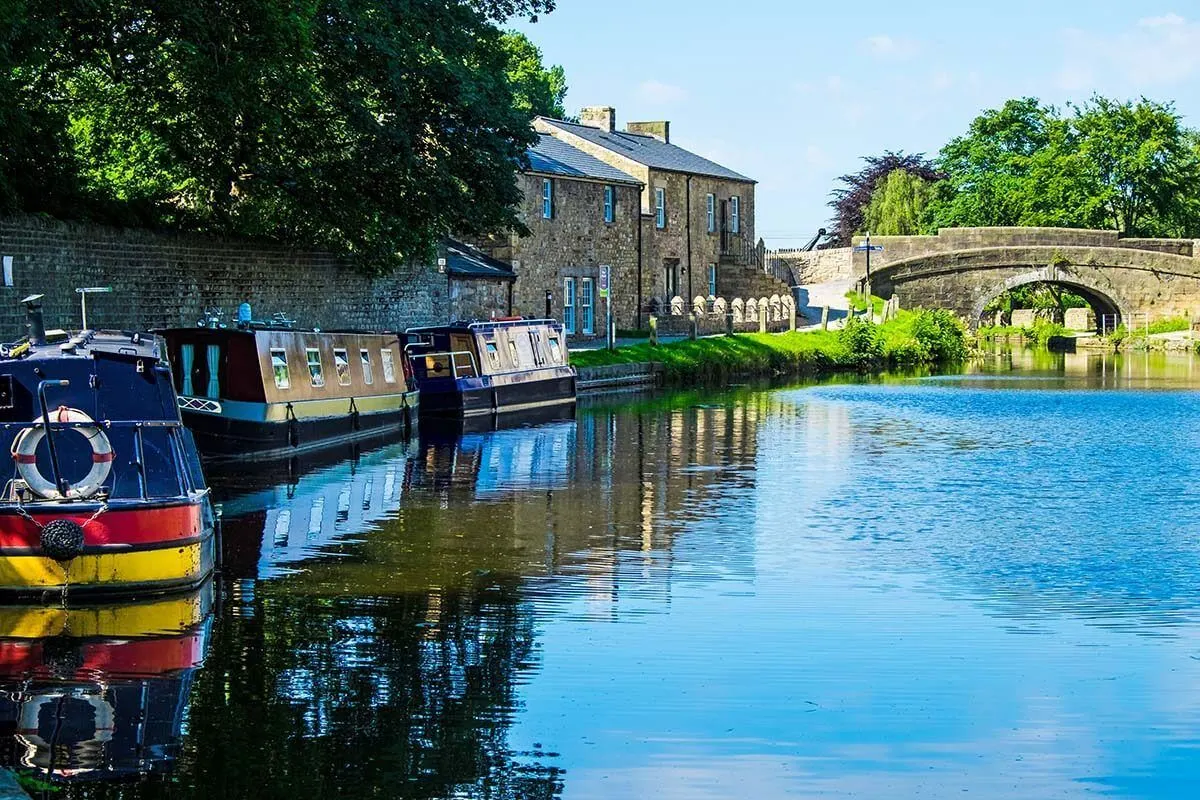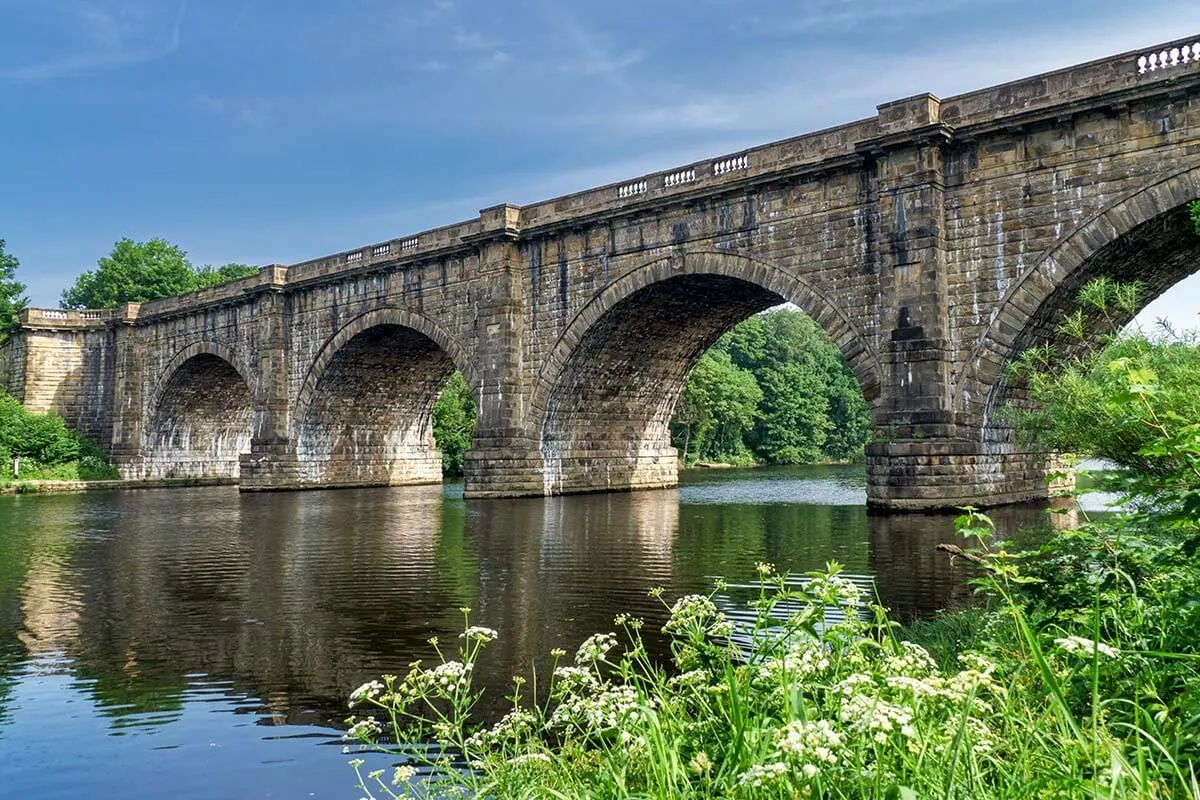 5. Forest of Bowland
Also known as the Bowland Fells, the Forest of Bowland is a designated Area of Natural Beauty, spanning 312 miles. It features a breathtaking mixture of rolling green hills crisscrossed with dry-stone walls, deep valleys, and pretty little villages. The other names sometimes used to describe the area are the 'Switzerland of England' or the 'England's answer to Tuscany' which gives you a good idea of just how awesome this part of Lancashire actually is.
Forming part of the Pennines, the Forest of Bowland is nationally recognised for its importance in nature conservation and the area is home to all types of wildlife. It is particularly good for birdwatching, with peregrine falcons, egrets, bitterns, and oystercatchers among its many feathered visitors.
Walking through the Forest of Bowland means 'getting away from it all' in every sense of the word. You can walk for miles without seeing another person, with nothing to hear except the sounds of nature. If you are feeling energetic, then take a walk up Pendle Hill and admire the exceptional views of the River Ribble from the summit.
The surrounding area is steeped in history – indeed, Pendle was home to the Pendle witches who were executed for witchcraft in 1612. The lovely village of Downham, within the shadow of the hill, is one of the most scenic in Lancashire, with a 15th-century church tower, a babbling brook, and charming stone-built cottages.
Good to know: There are no easy public transport links from Blackpool to the Forest of Bowland and the best option is to hire a car and drive there. The journey is very pleasant, taking just under an hour and passing through the leafy countryside for almost the entire route.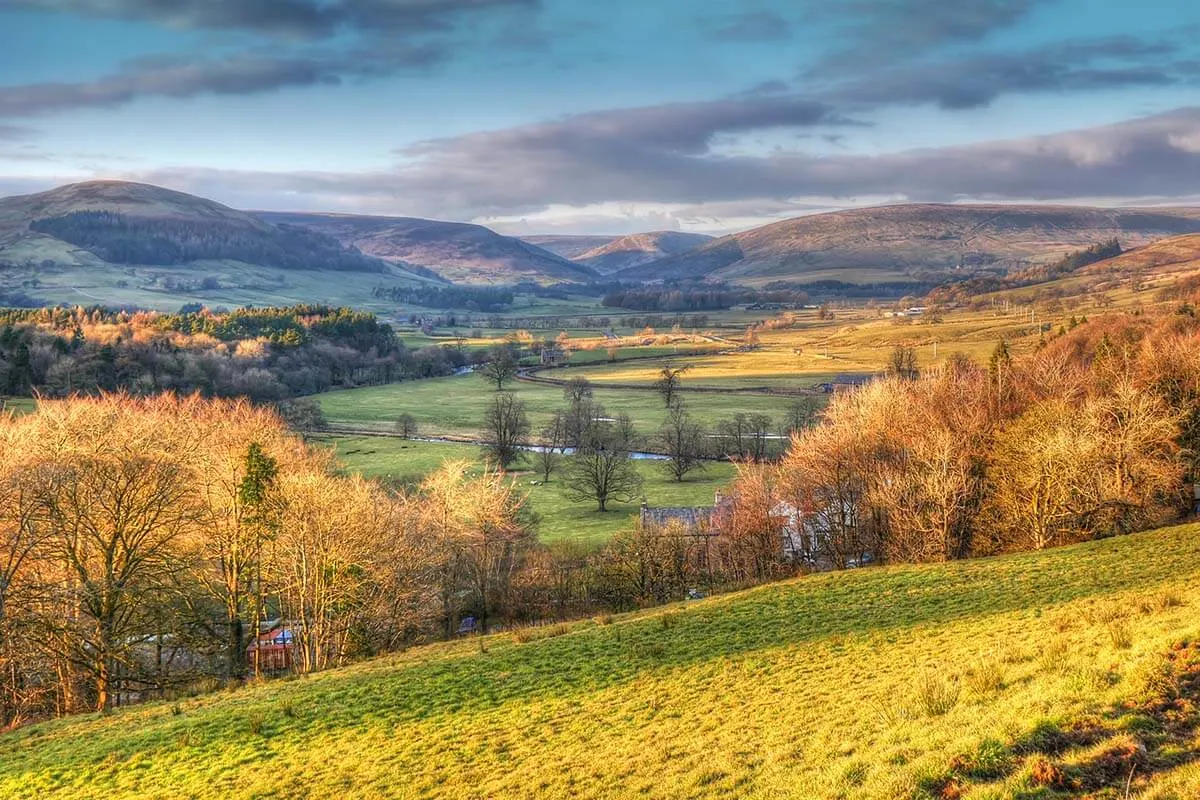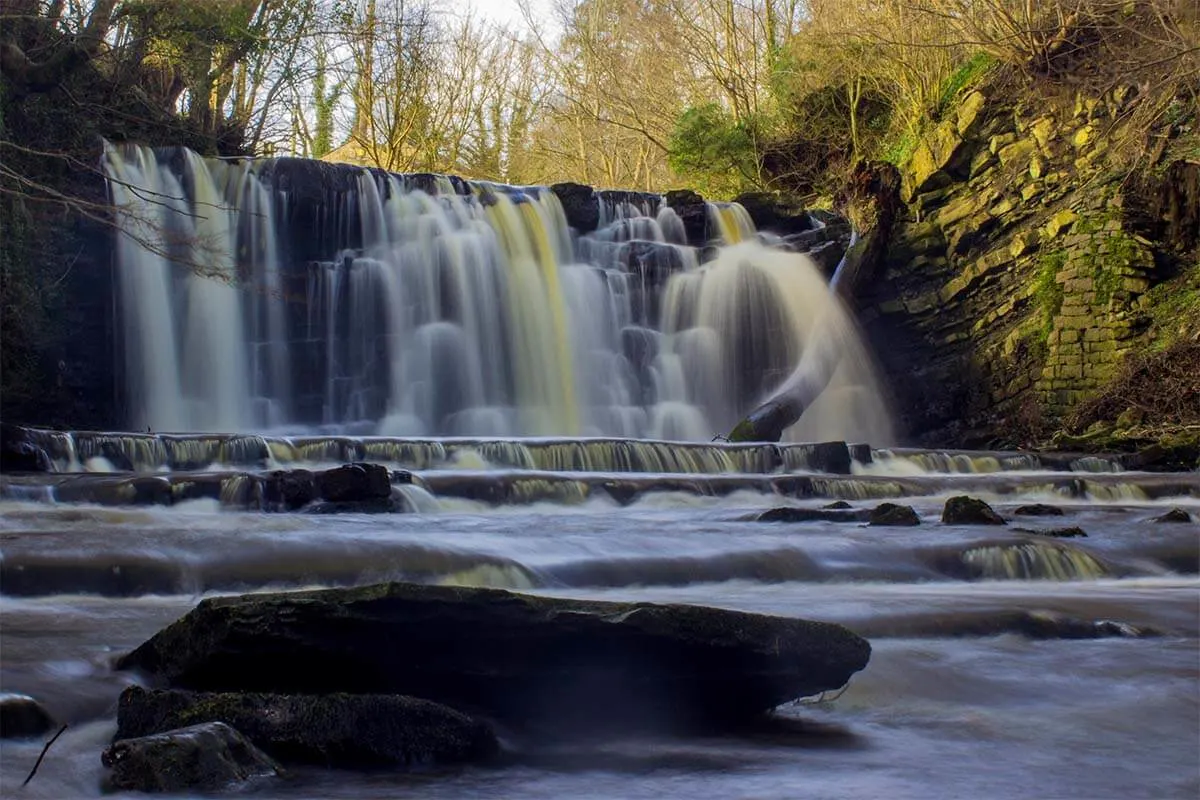 6. Lake District National Park
A visit to the Lake District National Park in Cumbria is an unforgettable experience, where you will see some of the most breathtaking scenery that England has to offer. With a landscape of majestic mountains, sweeping valleys, and crystal clear lakes, it's no wonder that this area has inspired poets and artists.
There are numerous attractions and activities to enjoy and you can cycle, walk or splash to your heart's content. But probably the best thing to do in the Lake District is to simply slow right down and take in all of its jaw-dropping natural beauty!
It is perfectly 'doable' to visit The Lake District from Blackpool within a day, although there is so much to see and do in the area that you might want to arrange to stay overnight. The National Park covers a massive 912 square miles, so your journey time there depends very much on whereabouts you would like to visit.
Choosing the best part of the Lake District to visit also depends on your preferences, as each Lake and valley has its own distinctive character. Lake Windermere and the towns of Bowness-on-Windermere and Ambleside are the most popular areas for tourists. Ambleside in particular is the beginning and endpoint for many lakeland walks. This means, of course, that these are also the busiest areas and are teeming with visitors at the height of the season.
Grasmere and Rydal Lakes are much smaller and quieter. Unlike the larger lakes, no motorboats are allowed on them, so they are great for paddling, kayaking, and swimming. The Ullswater region is perfect if you are looking for the best spot to hike or climb, whilst the Landgsdale Valley is great for camping.
TIP: If you are a Beatrix Potter fan, don't miss her home, Hill Top, now a museum. Some tours that go to the Lake District also include a visit here.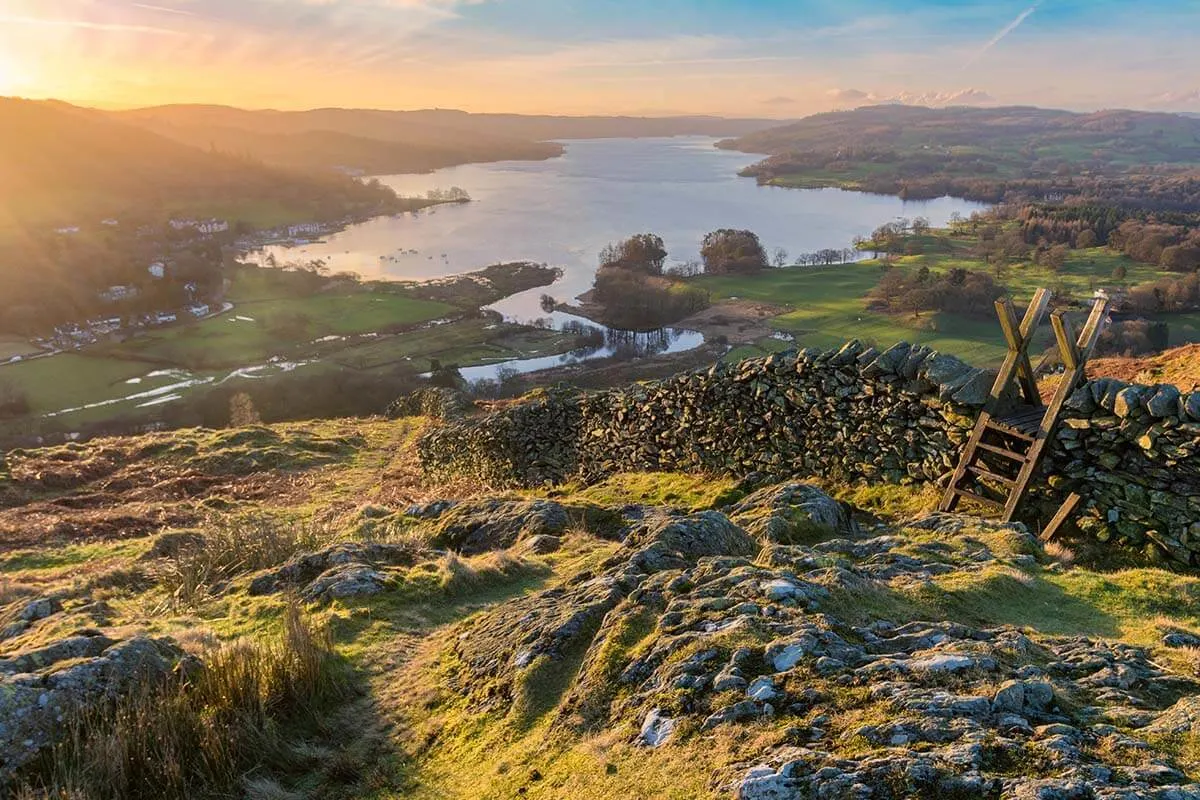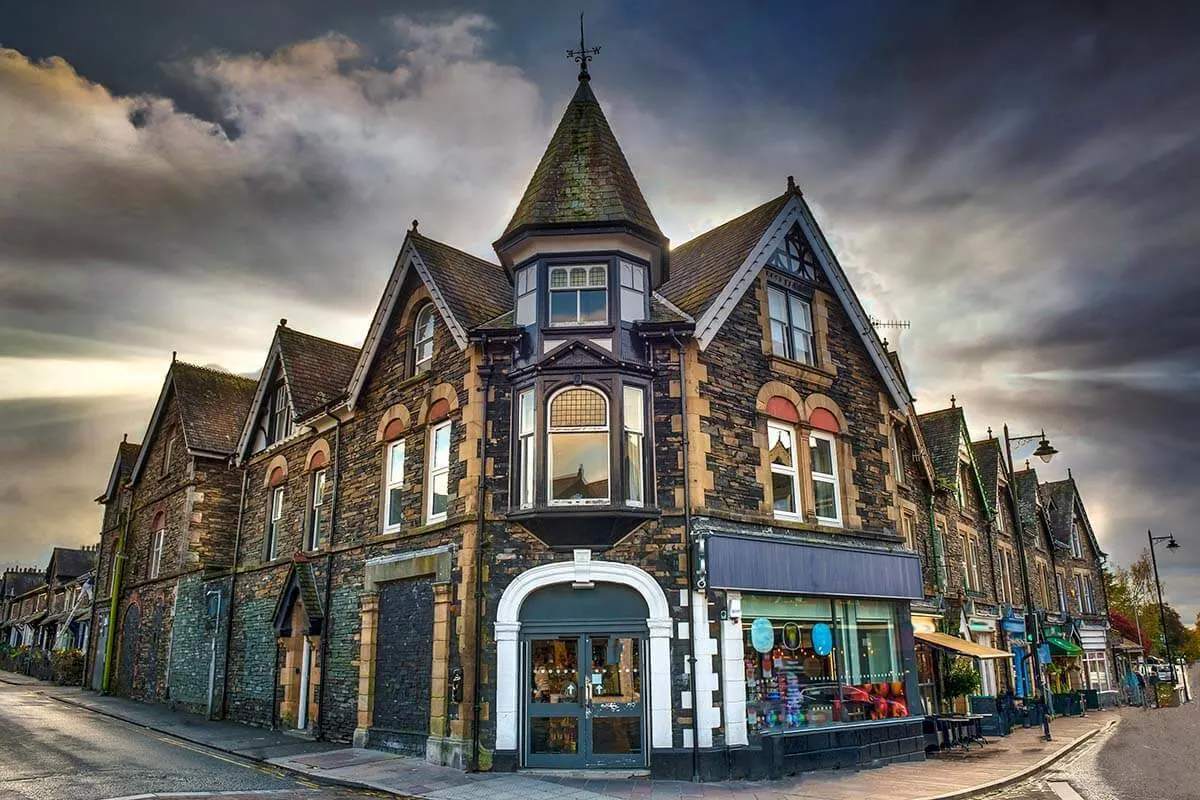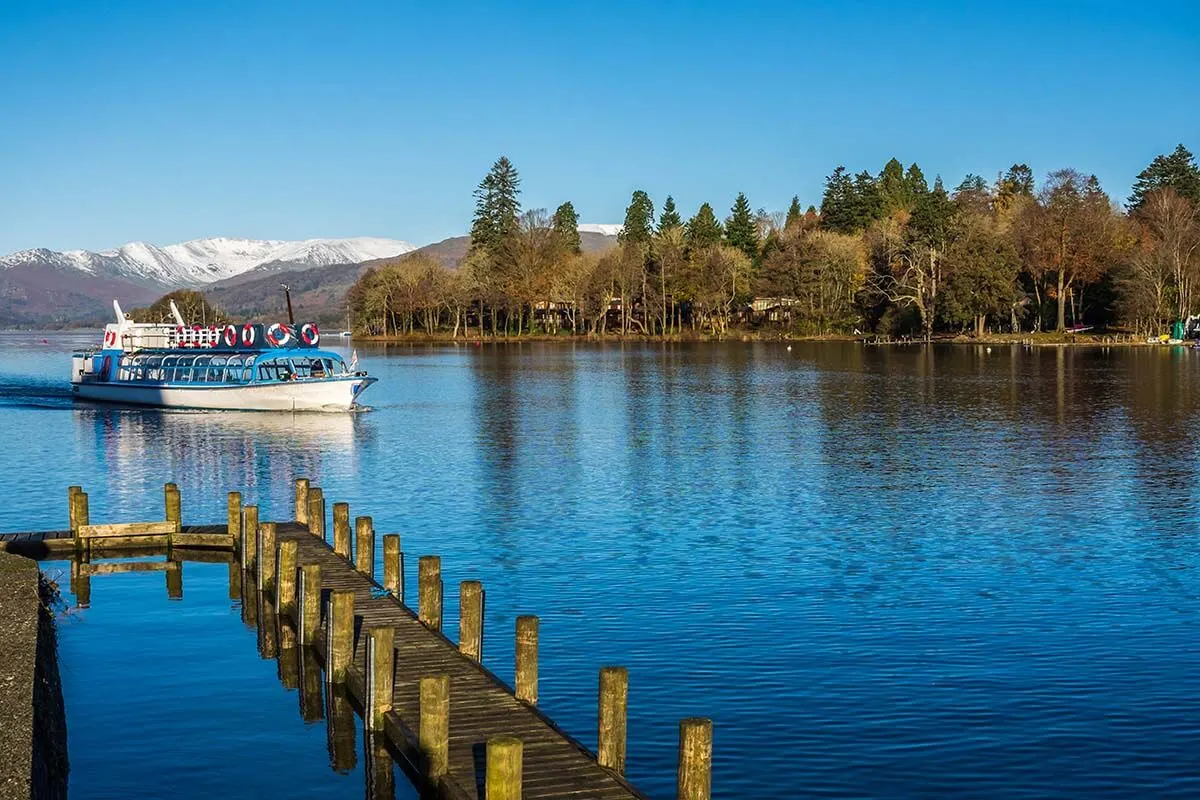 Getting there: As a rough guide, you can reach the southern part of the Lake District (which is closest to Blackpool) in around an hour by car. You can also travel easily by train, with one change in Preston. The route to Penrith (in the north of the Lakes) is one of the easiest by train and takes just under 1.5 hours. Not only is driving quicker, but it is also useful to have a car whilst in the area as it makes it much easier to explore.
There are bus services too, but these are not ideal if you only have limited time available. My advice would be to take the train if you are happy to pick one particular lake and town to visit, or to hire a car if you wish to explore a wider area.
TIP: If you want to make the most of your Lakes District day trip from Blackpool, take a train (1h5) from Blackpool to Oxenholme (via Preston), and book this highly-rated day tour that brings you to 10 lakes of the Lake District in a day. And there are several other tours that offer pick-up from various other locations in the area. It's by far the best way to see a lot in just a day.
Good to know: The Lake District has no gates or barriers and is fully open to the public all year round. If the heavens decide to open during your visit to the Lakes, a great way to make the most of your visit is to take a boat tour, as all the boats are covered. Alternatively, why not visit the fascinating Wray Castle or the Lakes Aquarium on the shores of Lake Windermere.
Where to eat: A visit to somewhere as special as the Lake District requires an extra special meal! So I recommend treating yourself to lunch or afternoon tea at The Gaddum. This fabulous restaurant is located in the 19th century Brockhole House overlooking Lake Windermere and serves meals in The Lounge, the Orangery, and The Garden Room, all of which offer spectacular views. You can find the Gaddum on the A591 between Windermere and Ambleside.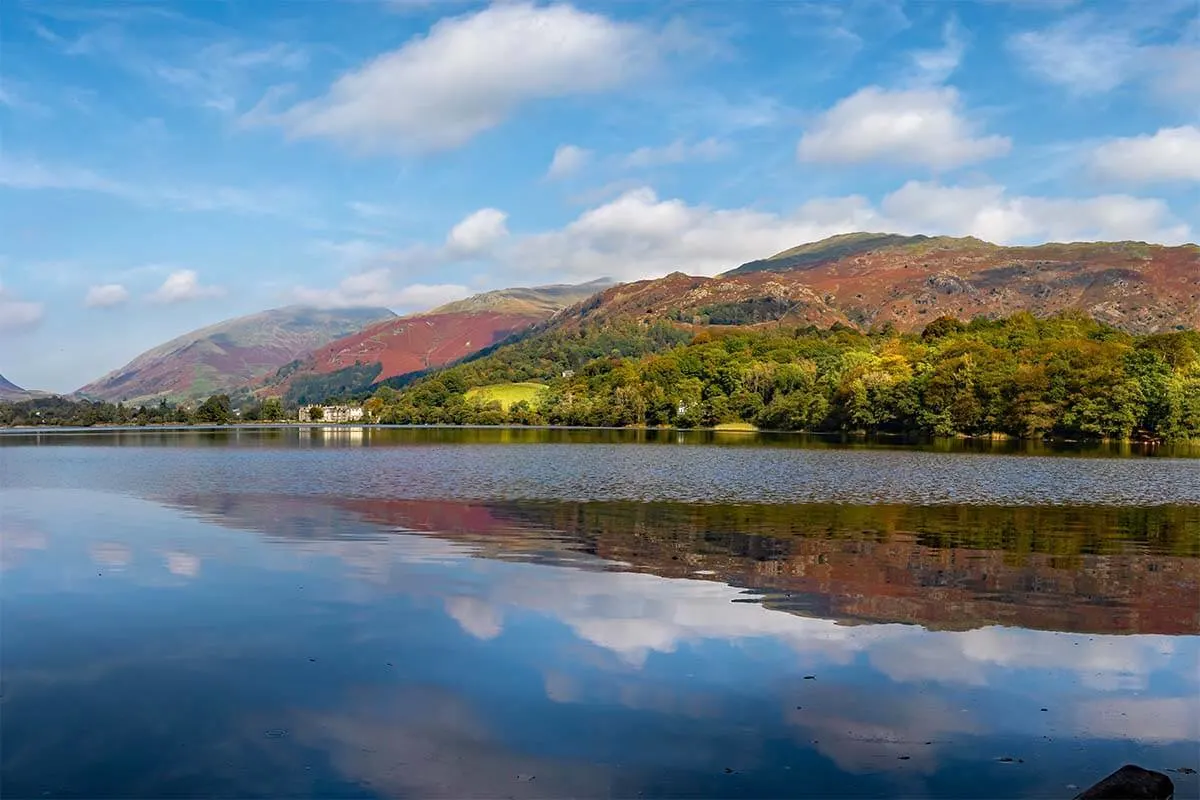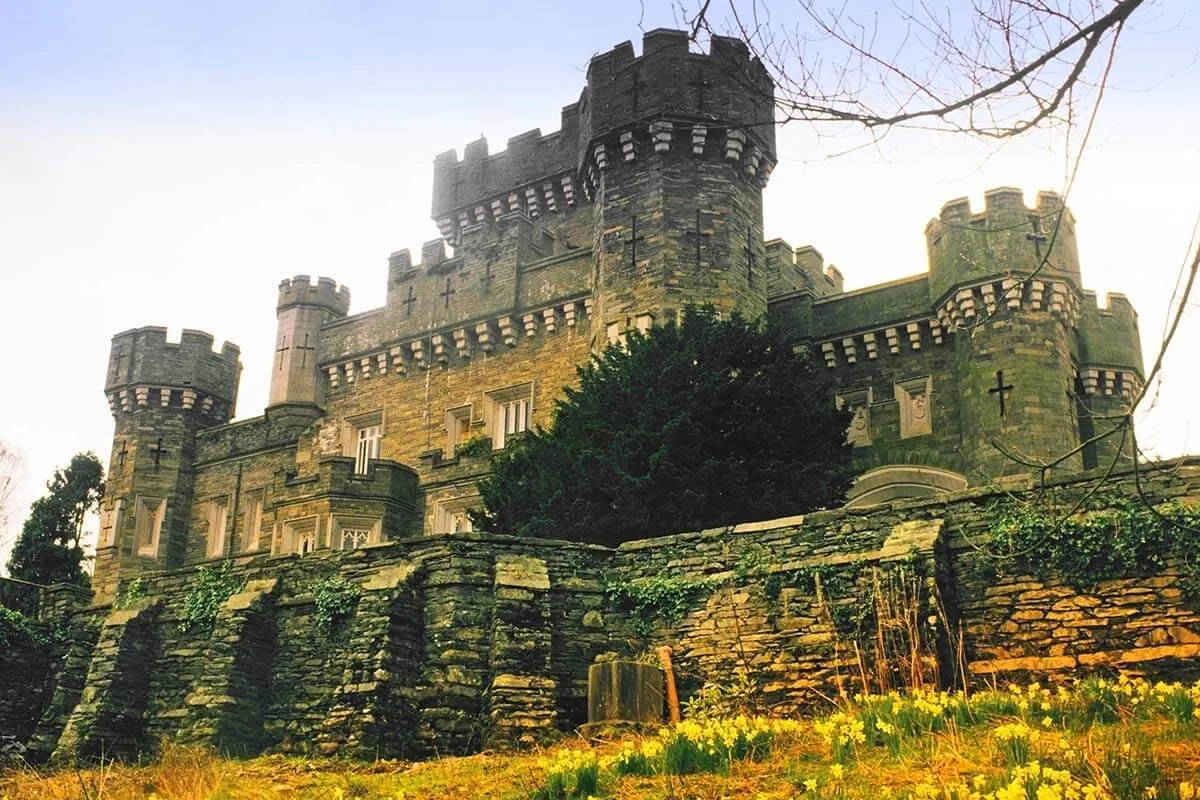 In addition to the bigger places listed above, there are some more local attractions near Blackpool. Here are some of the best places to go very close to Blackpool:
7. Glasform
If you fancy doing something a little different, then head to Glasform, located just outside Blackpool and around a 20-minute drive from the town centre. Here you can watch glassblowers at work, using traditional techniques dating back hundreds of years.
The furnace runs for 365 days a year and the showroom at the studio is filled with beautiful handmade glass pieces for you to view or purchase. You can even have a lesson to try out the techniques for yourself and take home your creation at the end of the day. You can find more information here.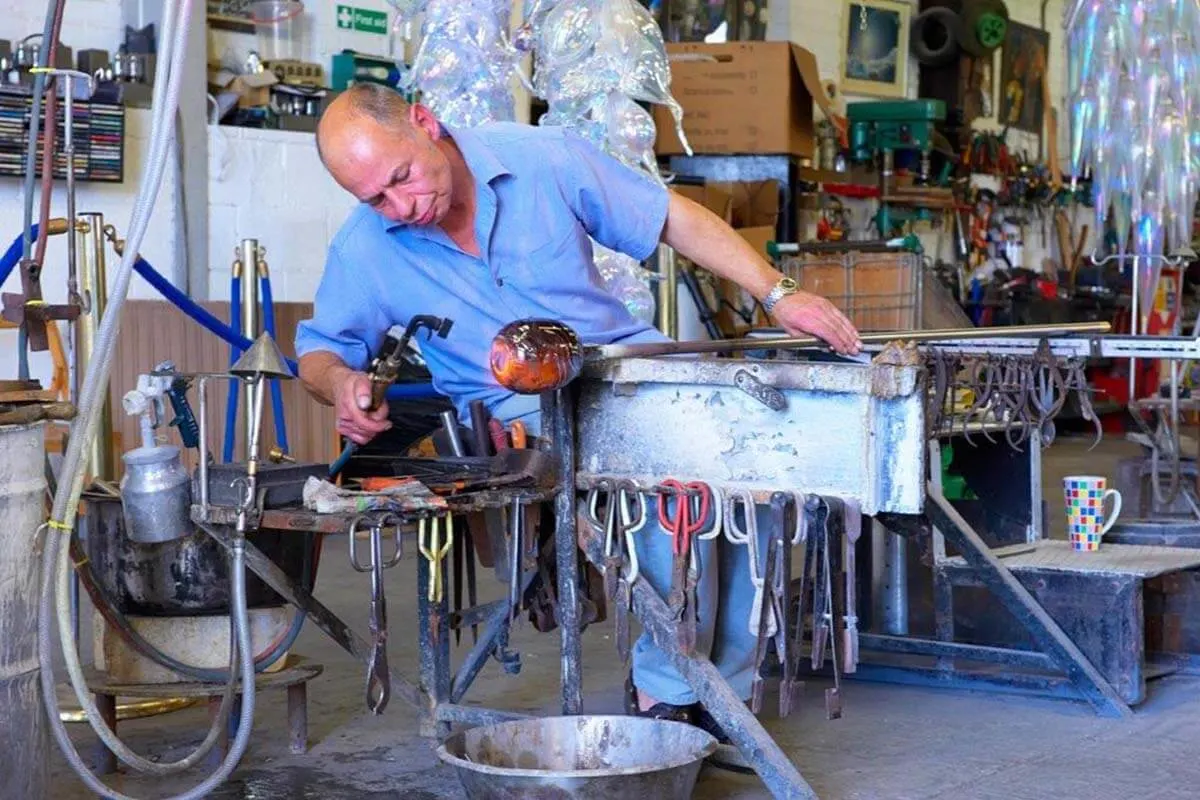 8. Penny Farm
Located on the very outskirts of Blackpool, Penny Farm is part of World Horse Welfare, an international charity working to improve the welfare of horses in the UK and worldwide. It's a nice place to go near Blackpool if you have just an hour or two and/or are looking for a relaxed day out.
A visit to the farm makes a wonderful day out for children, with 60 resident horses for them to meet. Part of the farm is undercover, where – in addition to admiring these beautiful animals – you can learn more about their rehabilitation. There are guided tours available, a coffee shop with homemade cakes, and lots of farm walks with fun activity trails.
Penny Farm is free to visit and has wheelchair access. See here for more info.
9. Singleton Maize Maze
Update: Singleton Maize Maze is currently closed.
Located in the countryside surrounding Blackpool and around a 20-minute drive from the town centre, the Maize Maze at Singleton offers a unique challenge and lots of fun for the whole family. Covering a mind-boggling 12 acres, this enormous maze is created using a growing crop of corn on the cob, which ranges from 8 to 10 feet tall before it is finally harvested in October.
The maze offers a different theme each year and clues are given to help you escape. That being said, finding the way out is notoriously difficult, so my recommendation is to buy the £1 map before you enter so you have it to refer to when all else fails!
There is a coffee shop on-site, plus a 1/2 acre mini maze to practice your navigation skills before you start. There are also large indoor and outdoor play areas, trampolines, a sandpit, pedal tractors, and more. See here for more info.
Additional suggestion
If you are looking for more 'action' or want to visit a bigger city near Blackpool, you can also consider Manchester. Just 50 miles away, the journey by car or by train from Blackpool to Manchester usually takes just around 1h15.
There's more to see and do in Manchester than you could ever cover in a day, but you can see a lot in a short time too! From the most famous football stadiums or the largest football museum in the world to the lively city center with lots of beautiful landmarks, nice shops, and a big variety of restaurants, Manchester is a wonderful day trip from Blackpool!
LEARN MORE: Manchester in One Day (+ Itinerary)
Map of top places to see near Blackpool
To help you get a better idea of where everything is located, we created a map indicating all the main places mentioned in this article. See below!
So, this is our guide to some of the best places that you can visit as a day trip from Blackpool. This guide is written by our writer Christine who lives in Blackpool.
For more insider tips and recommendations for your visit, be sure to also read this first-timer's guide to Blackpool with travel tips and useful info. Here, you can also find an overview of the best Blackpool attractions.
READ ALSO: Where to Stay in Blackpool
Have a great time in Blackpool and its surroundings!
If you found this post useful, don't forget to bookmark it and share it with your friends. Are you on Pinterest? Pin these images!