Thinking of visiting Madeira Island in Portugal and wondering what to expect and what there's to see and do on this little island that's often called the Pearl of the Atlantic? In this guide, we cover the very best things to do and places not to miss in Madeira that are worth your time the most. Take a look!
Often called the 'Flower Island', Portuguese island Madeira is a truly unique destination in the Atlantic Ocean. It's a volcanic island with stunning mountain landscapes, beautiful rough coastlines, charming villages, and an incredible variety of tropical fruit, plants, and flowers.
If you are looking for white-sand beaches and typical beach activities, then Madeira is probably not the right destination for you (although you can find some nice sandy beaches nearby!). But if you love beautiful nature, rough coastlines, quirky local places, unique traditions, and good food and wine, then you'll love Madeira!
Despite its relatively compact size, the island offers more diversity than it looks at first sight. And there is so much to see and do in Madeira that you can easily spend a couple of weeks here and never get bored…
But who has the time to see and do everything, right? So we selected only the VERY BEST places to see and things to do in Madeira that are worth your time the most.
In this article, we share all the top sights, activities, and most popular tourist attractions in Madeira that are considered the 'must-sees'. For each place/ activity, we also include our experience-based tips to help you make the most of your visit.
To help you plan your trip, we also created a map of the nicest places in Madeira. It should give you a better idea of where everything is located and make it easier to plan your time.
How to use this map: Use your computer mouse (or fingers) to zoom in or out. Click on the icons to get more information about each place. Click the arrow on the top left corner for the index. Click the star next to the map's title to add it to your Google Maps account. To view the saved map on your smartphone or PC, open Google Maps, click the menu and go to 'Your Places'/'Maps'. If you want to print the map or see it in a bigger window, click on 'View larger map' in the top right corner.
These are the very best things to do in Madeira:
1. Funchal
Madeira's capital, Funchal, is an attractive coastal city that is absolutely not to be missed when visiting the island. Rather compact in size, it offers a lot more than it might look at first sight and you can easily explore the main sights on foot.
Funchal is a city made for wandering with attractive black-and-white mosaic pavements, colonial-style buildings, and a busy marina. It is also a green city with colorful parks and gardens such as Monte Palace Tropical Garden and Madeira Botanical Gardens.
You'll find a varied range of interesting and historical attractions including the Cathedral (Sé), Santa Clara Convent, or the iconic wicker toboggan ride, one of the most popular tourist attractions in Madeira. Football fans will definitely want to visit Cristiano Ronaldo's trophy museum CR7, and if you like street art, be sure to check Rua de Santa Maria.
TIP: Try to time your visit to Funchal when there are no (or not too many) cruise ships in town. The small city gets very busy when there are several cruise ships in port for the day. You can usually find this information online by searching for 'Funchal cruise ship dates'.
Good to know: We cover the main sights in and near the city in detail further below (many of them are really must-see and do in Madeira). In addition – if you are looking for a more comprehensive guide of just the city itself – take a look at our Funchal guide via the link below.
LEARN MORE: Best Things to Do in Funchal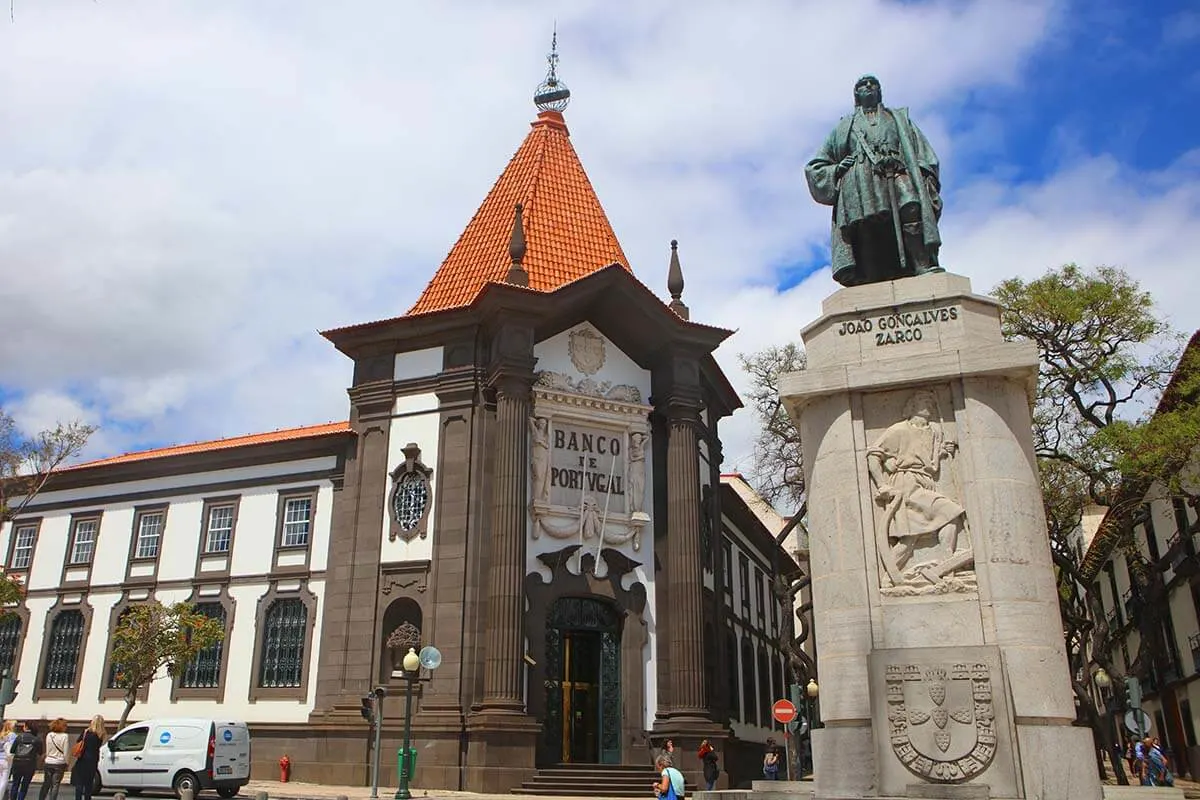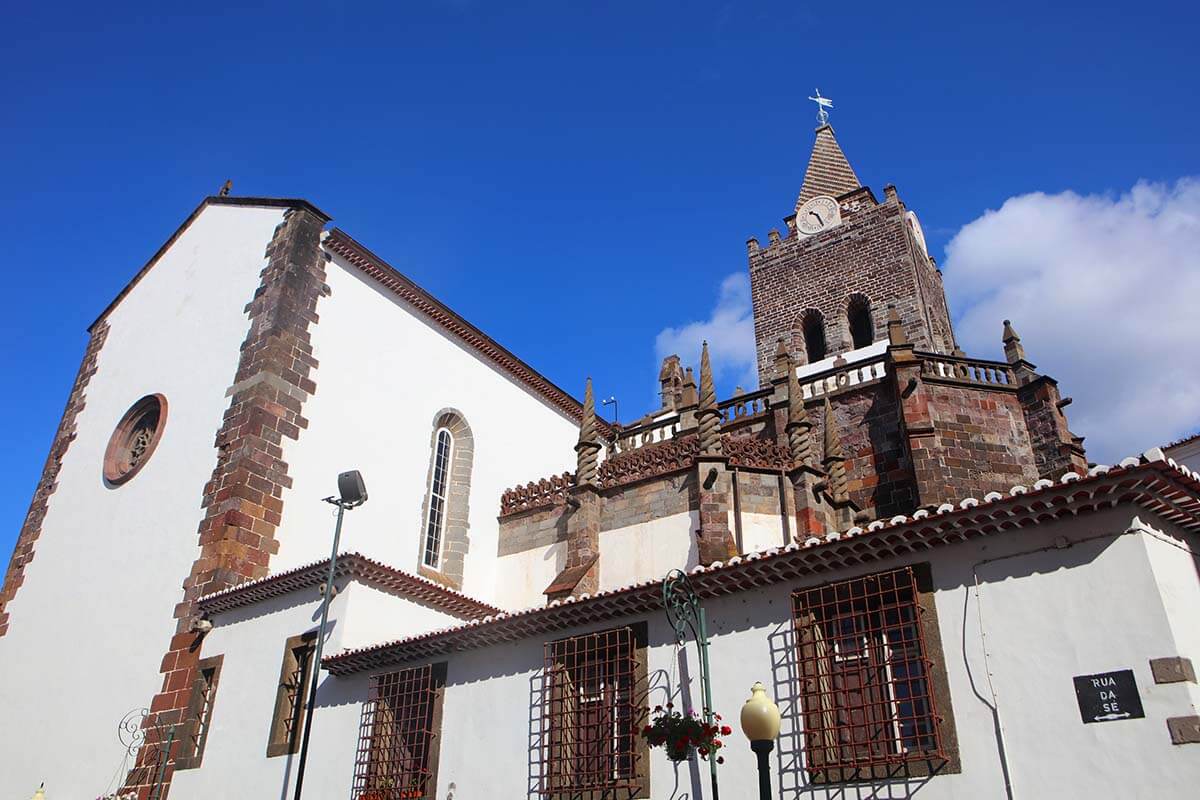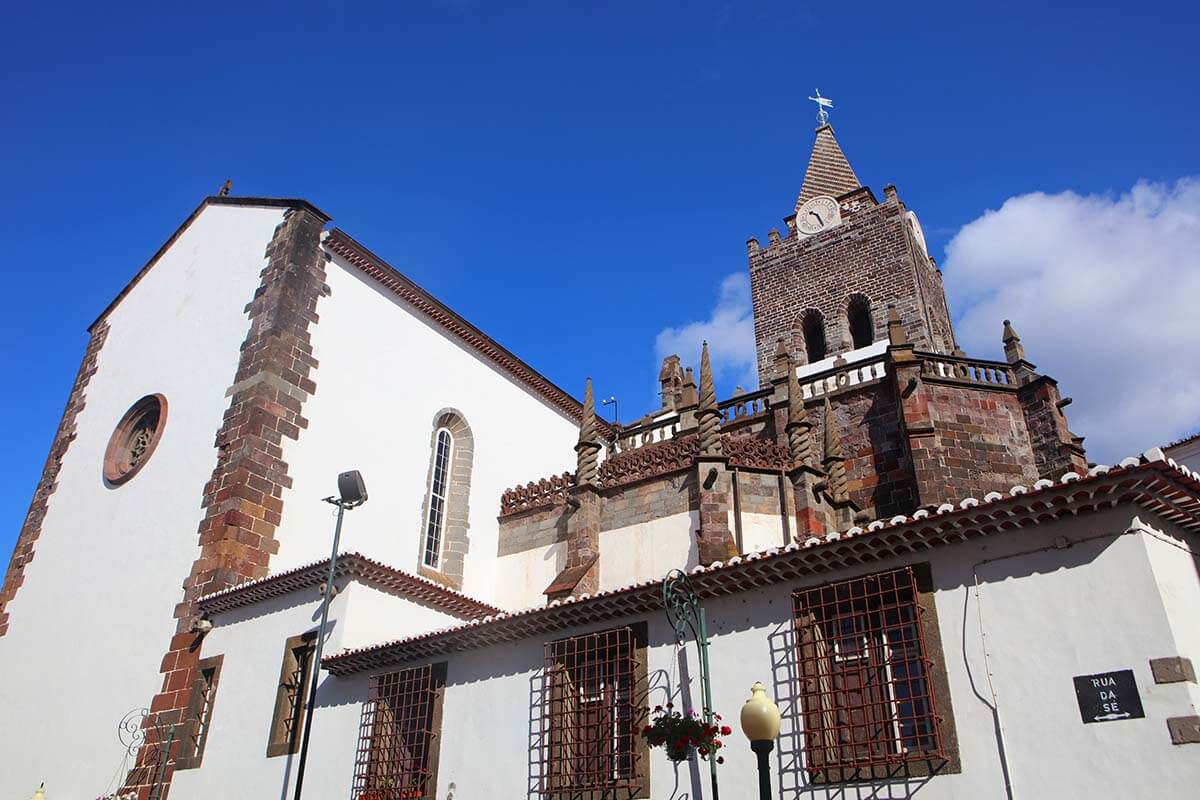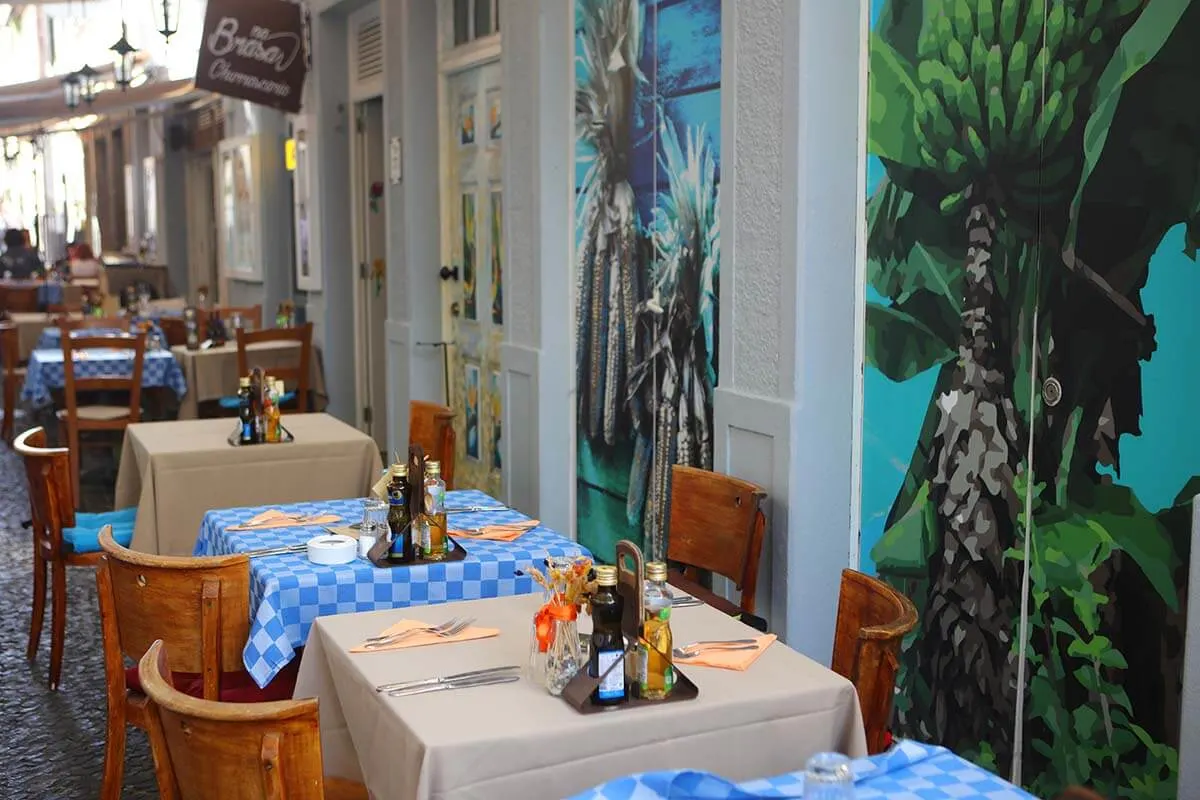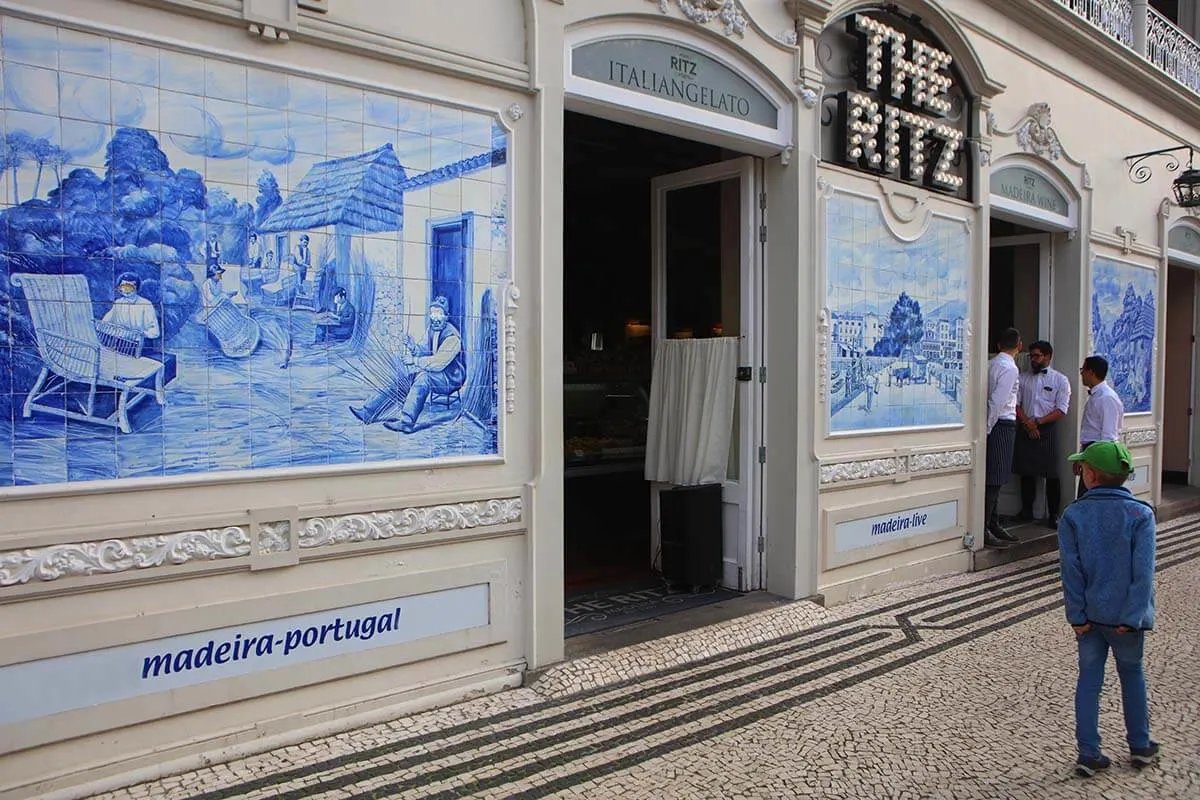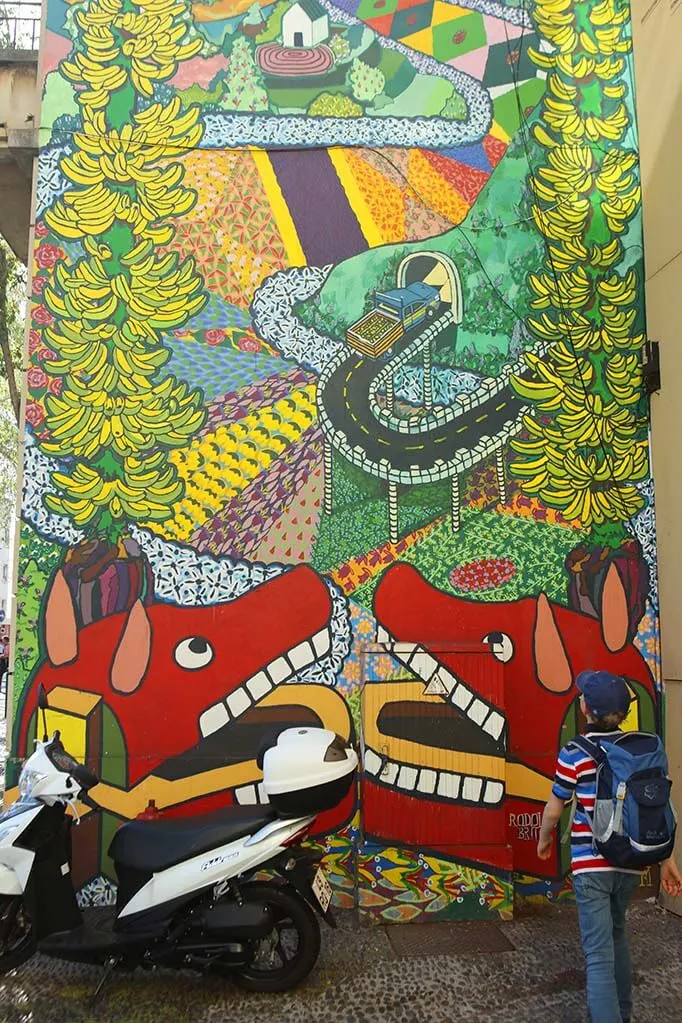 2. Mercado dos Lavradores
Mercado dos Lavradores (Farmers' Market) is a lively local market located in central Funchal, just a short walk from the waterfront and the main sights. This traditional market is considered an absolute must-see in Madeira. And indeed, it's a unique experience, so definitely check it out!
Built in 1938-1940 by a popular Portuguese architect Edmundo Tavares, the building is interesting to see in itself. The open, two-story market hall is built in art deco style and decorated with Portuguese azulejo tiles.
On the ground floor, you'll find flower sellers in traditional dress and fruit stalls selling a myriad of colorful produce. On the top floor, there are dried fruit, vegetable, and spice stalls. If you visit early in the day, check out the fish market – Praça do Peixe – at the rear of the Farmer's market. The two markets are interconnected by a wide staircase.
Good to know: Mercado dos Lavradores is open from morning to evening every day, except Sunday. On Saturday, it closes in the early afternoon. The absolute best days to visit are Fridays, and also Saturday morning.
TIP: Mercado Dos Lavradores is a great place to sample exotic and interesting foods, some so special that we hadn't even seen them anywhere else before. However, if you wish to make large grocery purchases, prices are lower in neighboring supermarkets.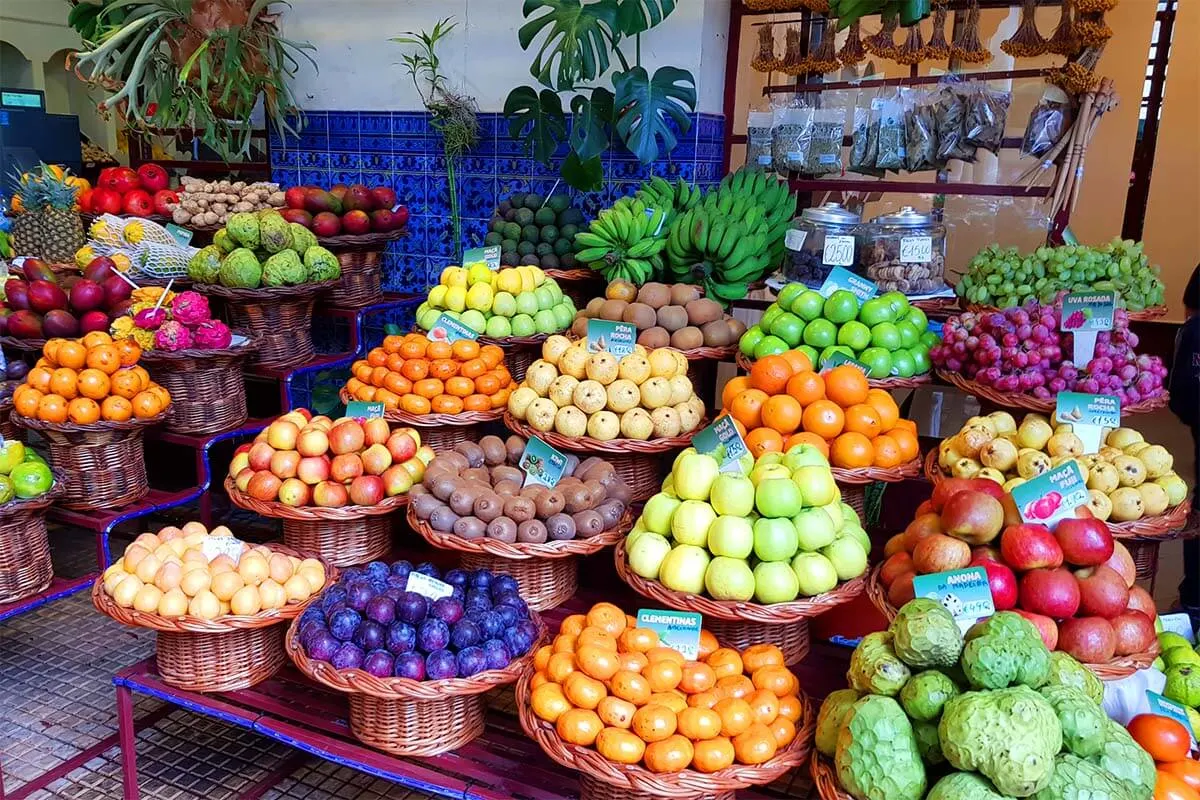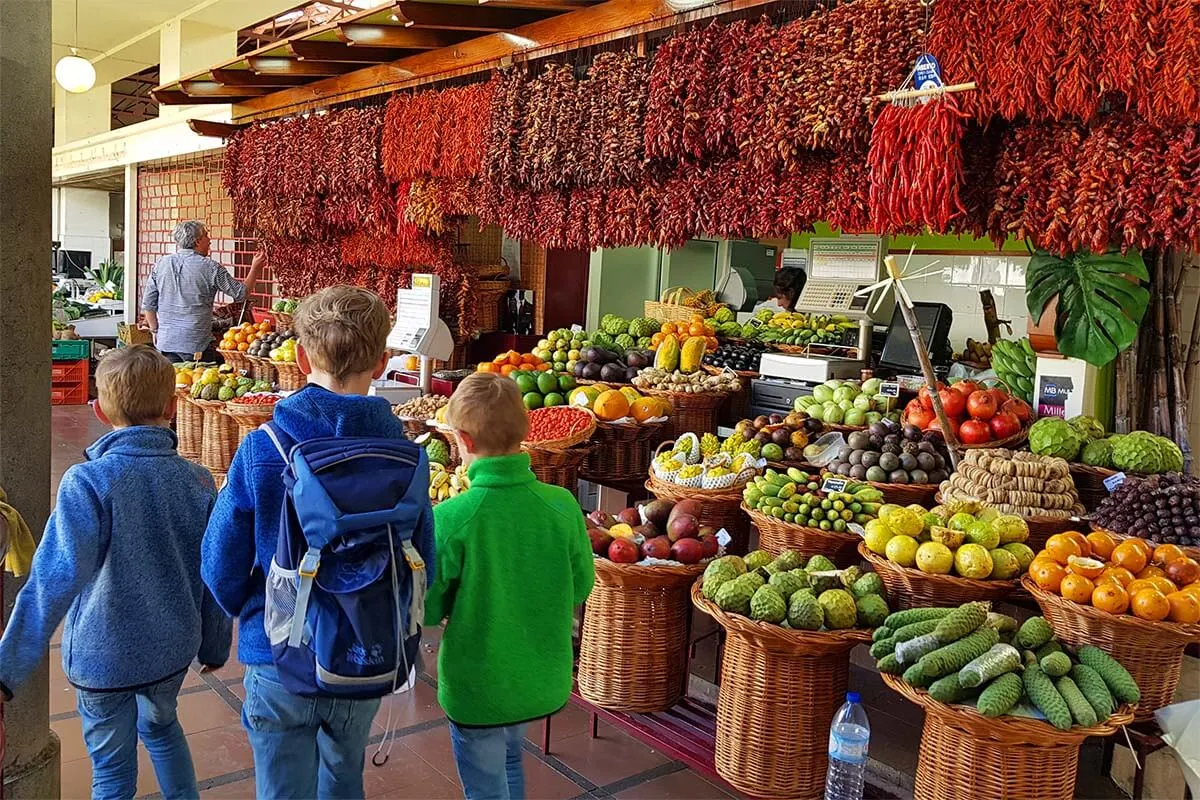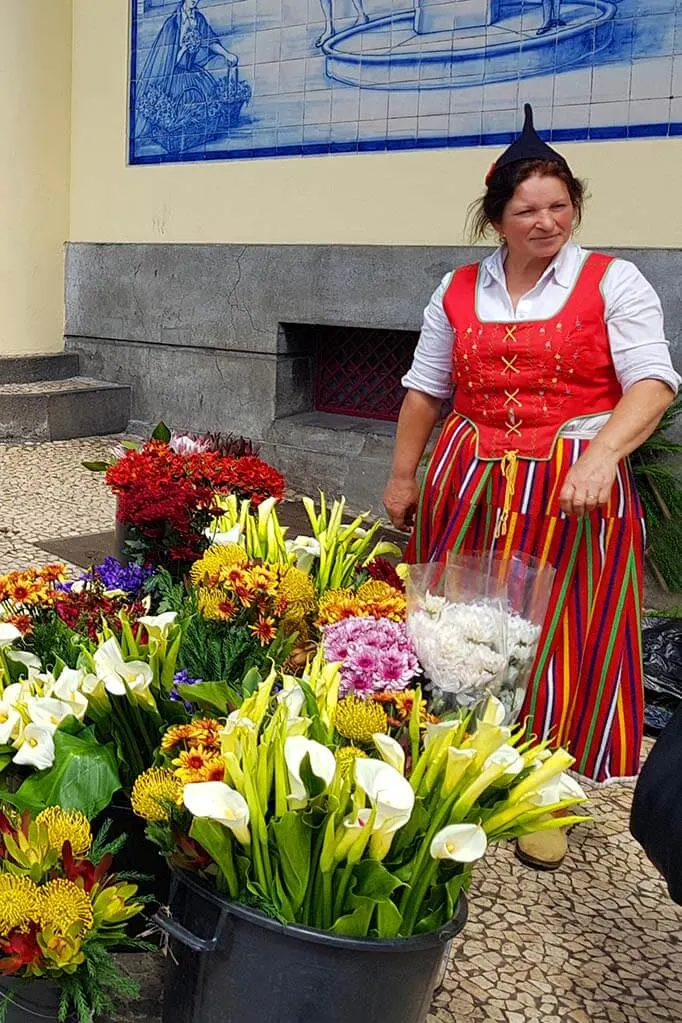 3. Cabo Girão
Located just near Funchal, Cabo Girão is one of the most popular places to see in Maderia. This is one of the highest sea cliffs in Europe towering 580 meters (1,900 ft) above sea level. The views from Miradouro do Cabo Girão on a clear day are spectacular, but what makes it even more special is the viewing platform itself.
In addition to the paved terrace, there's also a suspended glass-floored platform jutting over the edge of the cliffs, Cabo Girao Skywalk. It's really special to see the steep cliffs right under your feet! If you're afraid of heights and rather not walk on the glass, you can just see it from the side.
Interesting fact: From the viewpoint, you can see small acres of land all the way at the bottom of the cliffs, by the sea. In the not-so-distant past, local farmers would descend down the cliffs in baskets to work on this land. Nowadays this dangerous undertaking is not worth the effort and the risk anymore.
Good to know: The viewing areas are free to enter but can get very busy when a coach tour arrives. In peak season, turnstiles at the entrance are used to control the number of people on the platforms. You may have to wait for your turn, but the views will be worth it.
TIP: Visit Cabo Girao early in the morning or in the evening. It will be quieter and easier to find parking in the limited space available. Plus, the roads around Cabo Girao are narrow and winding. If you are driving, you may not be at ease meeting a coach coming in the opposite direction!
Getting there: Cabo Girao is a 20-minute drive from Funchal. If you do not have a car, you can catch a public bus from Funchal which stops outside the entrance. The Funchal hop-on hop-off bus also has a stop here. Many organized tours that visit the inland or the western side of the island also stop here as well, and some boat tours pass underneath.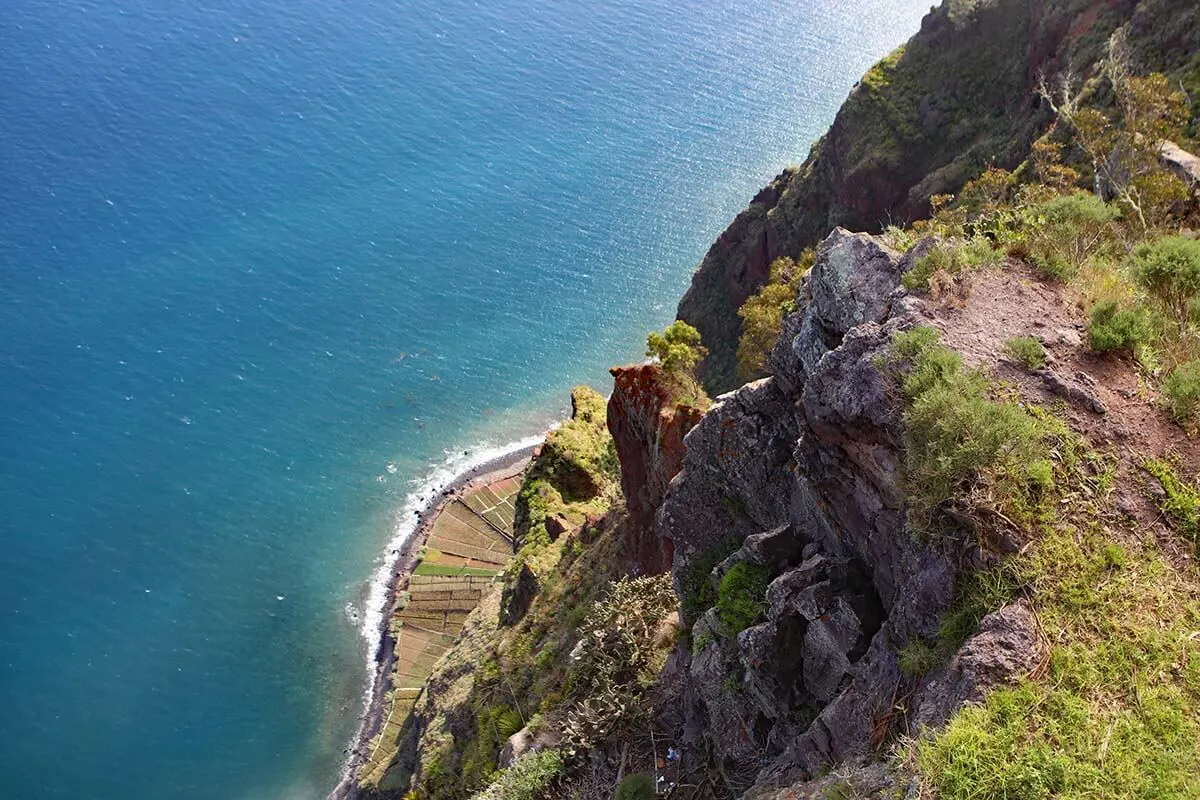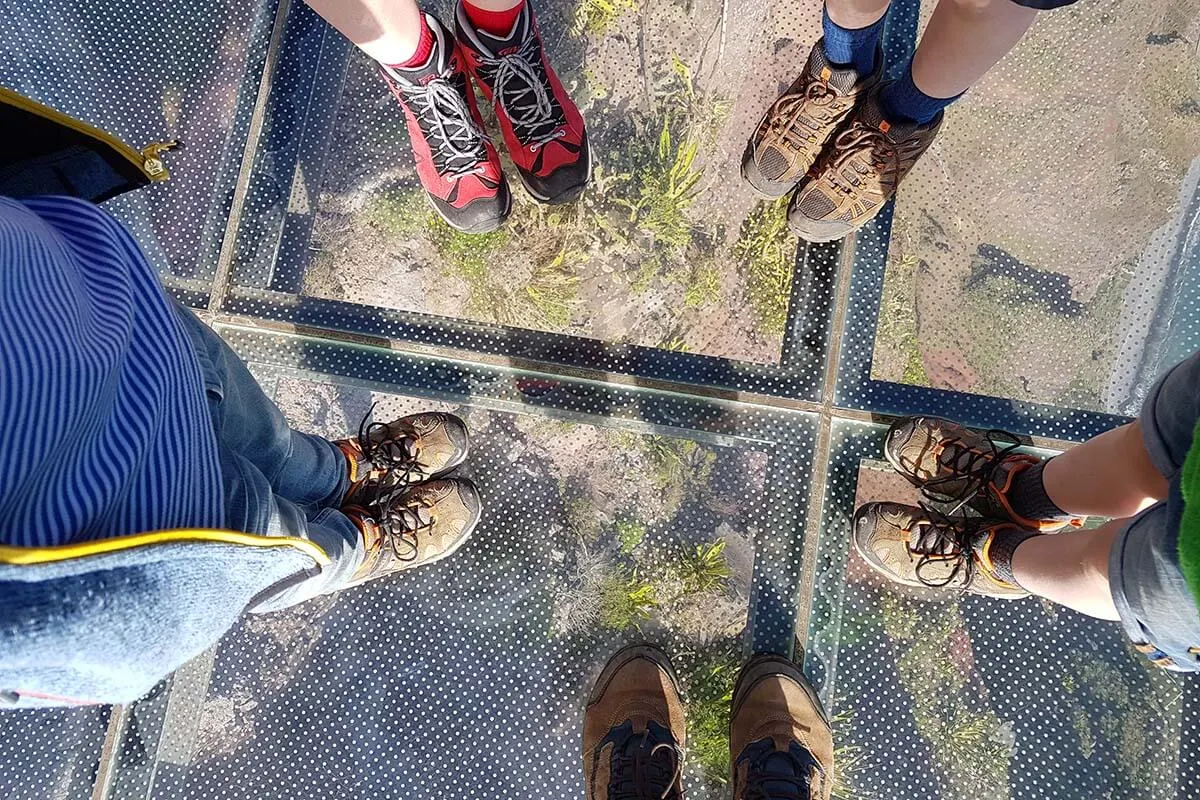 4. Câmara de Lobos
Another popular destination to visit in Madeira is the fishermen's district of Câmara de Lobos, also just a 10-15 minutes drive from Funchal. This little picturesque harbor is one of the best places in Madeira where you can find an authentic feel of a small village. At the same time, it's a lively place with some bars and cafés, and music on the weekends.
As you walk around the small waterfront area, you can usually see lots of colorful boats and sometimes also fish that is hung to dry. Traditionally, the fishermen go to the sea at night to catch swordfish and small-spotted catshark. During the day, you'll see locals working on their boats, preparing fishing nets, and playing cards.
Be sure to check out Miradouro Winston Churchill, a nice viewpoint over the harbor where the Prime Minister of the UK liked to paint during his vacation in Madeira. He would have his Rolls Royce bring him to this viewpoint from the nearby Reid's Palace Hotel, and then sit and paint the scenery here for hours. You can see a small plaque with an inscription that reads 'here painted Winston Churchill in 1950'.
There is also a small 15th-century chapel – Capela de Nossa Senhora da Conceição – dating from the period when the island was first discovered.
Good to know: Câmara de Lobos can be easily reached from Funchal by car, but also with the hop-on-hop-off bus. Because of this, the village can sometimes get quite busy with tourists, especially in the high season and when there are lots of cruise ships in Funchal.
TIP: There are lots of cafes in town where you can have a drink or come for lunch. For good fresh fish and nice views, check out Restaurante Coral or Restaurante Praia do Vigário. Both are located by the ocean, on the western side of town. If you want to taste some traditional Madeira wine, head to Henriques & Henriques.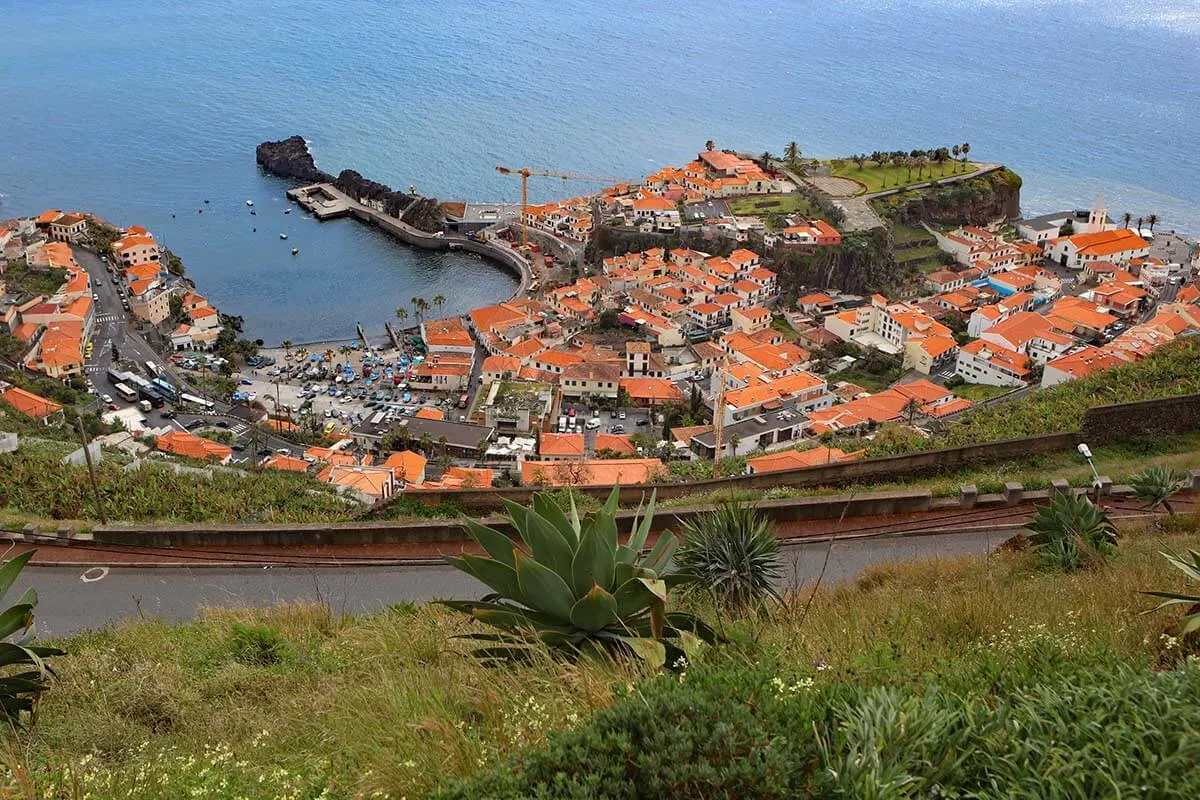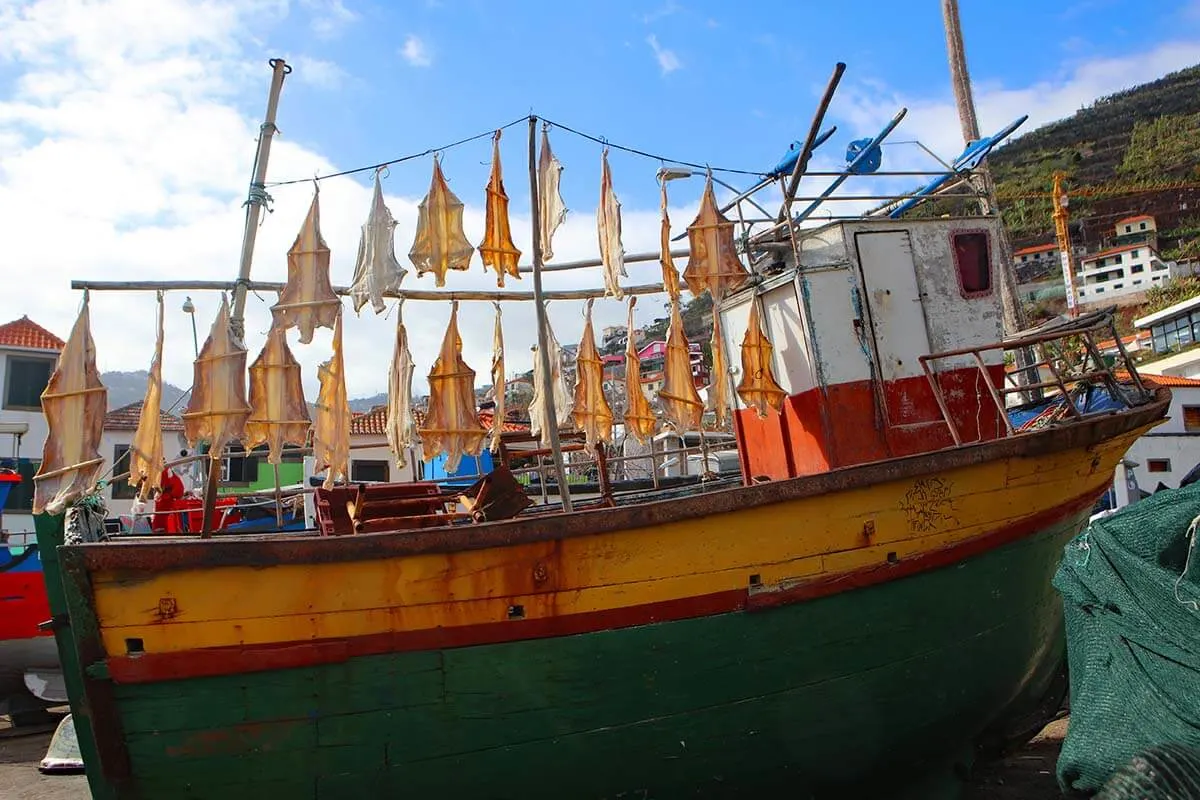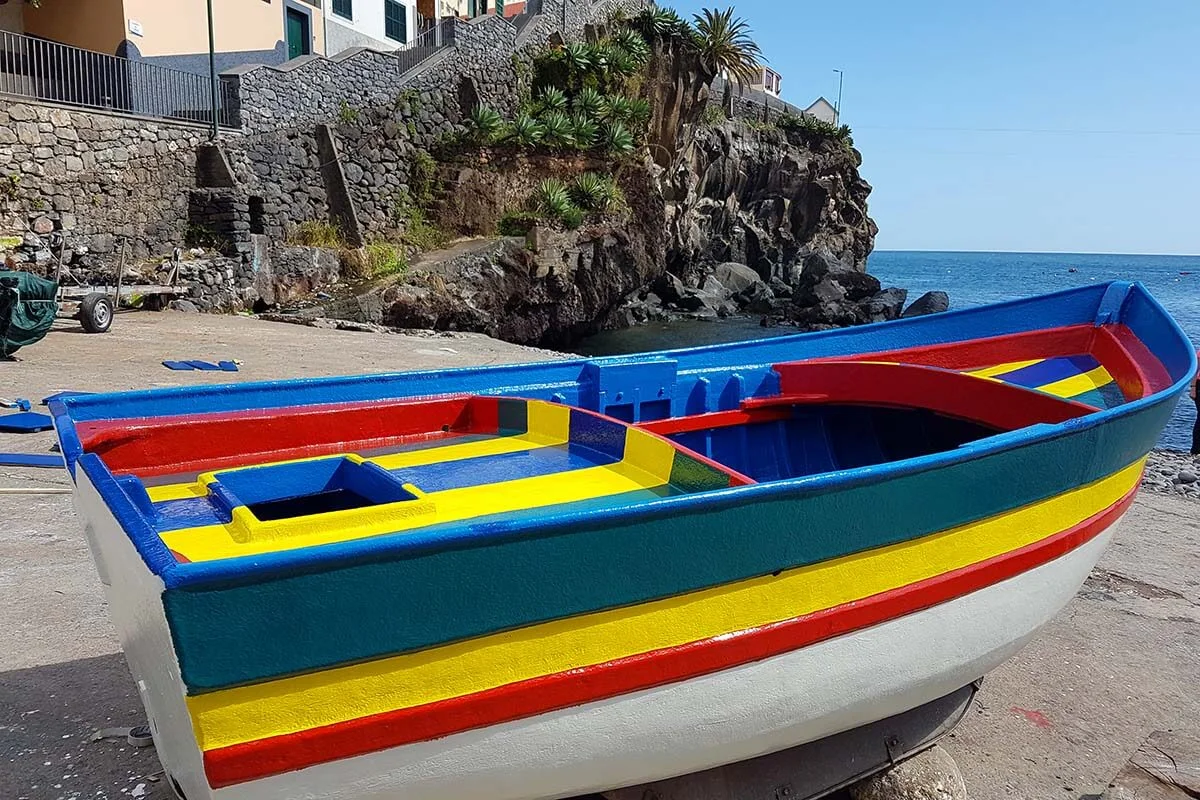 5. Ponta de São Lourenço
Madeira is famous for countless hiking possibilities. The Vereda da Ponta do São Lourenço is one of the most rewarding hikes with some truly breathtaking scenery.
While most hikes in Madeira are inland levada walks, the 8-km Ponta de São Lourenço hike is a coastal trail. This undulating route winds around the eastern peninsula near Caniçal and culminates at the spectacular Ponta Do Furado viewpoint.
The scenery here is absolutely stunning! And even if you just do the first part of the trail – up to Miradouro de São Lourenço viewpoint (+-20-30 minutes walk from the car) – it's absolutely worth it.
Getting there: Ponta de São Lourenço is the easternmost point of Madeira island, located about half an hour drive from Funchal. There is a free car park at the start of the trail. If you don't have a car, you can catch a bus. Alternatively, there are also some organized tours that can bring you here from Funchal.
TIP: Arrive early as the small car park fills up quickly and the narrow hiking paths get really busy. Bring drinks and snacks as there are no facilities on the hike. Also, prepare for lots of wind.
You can read more about this trail in our guide to the best hikes in Madeira.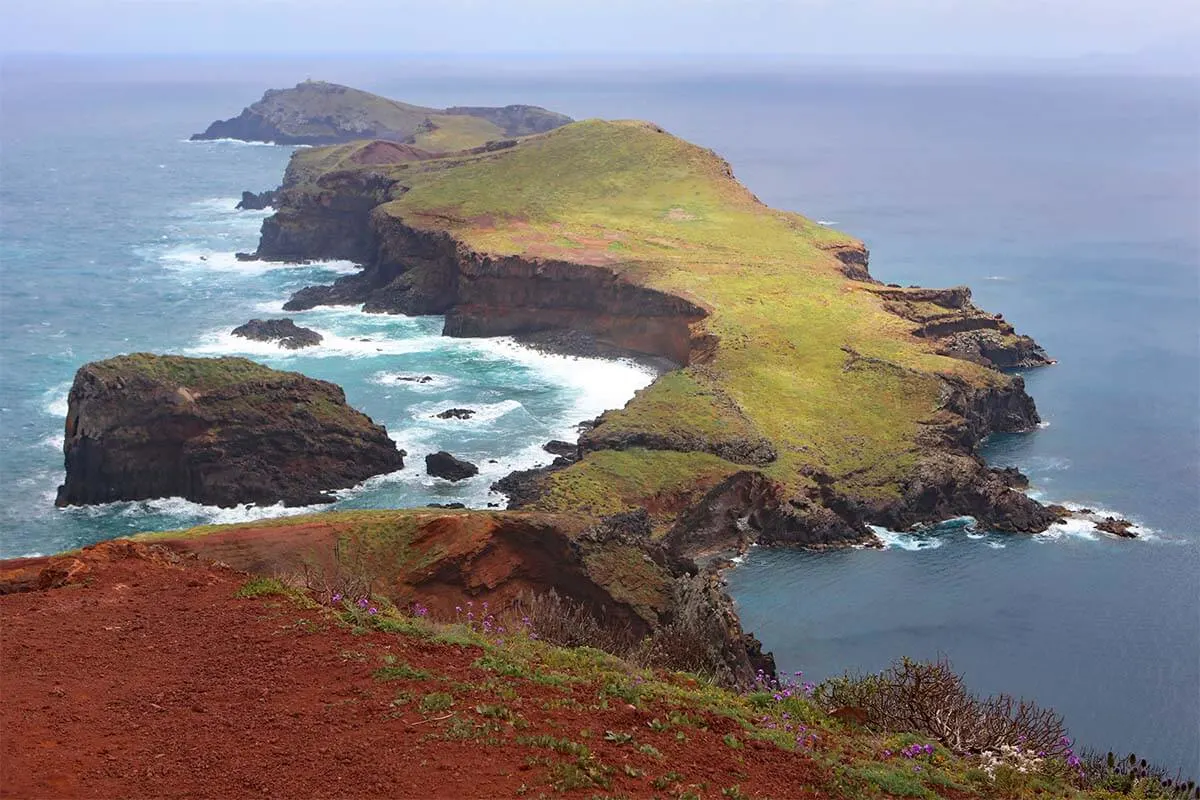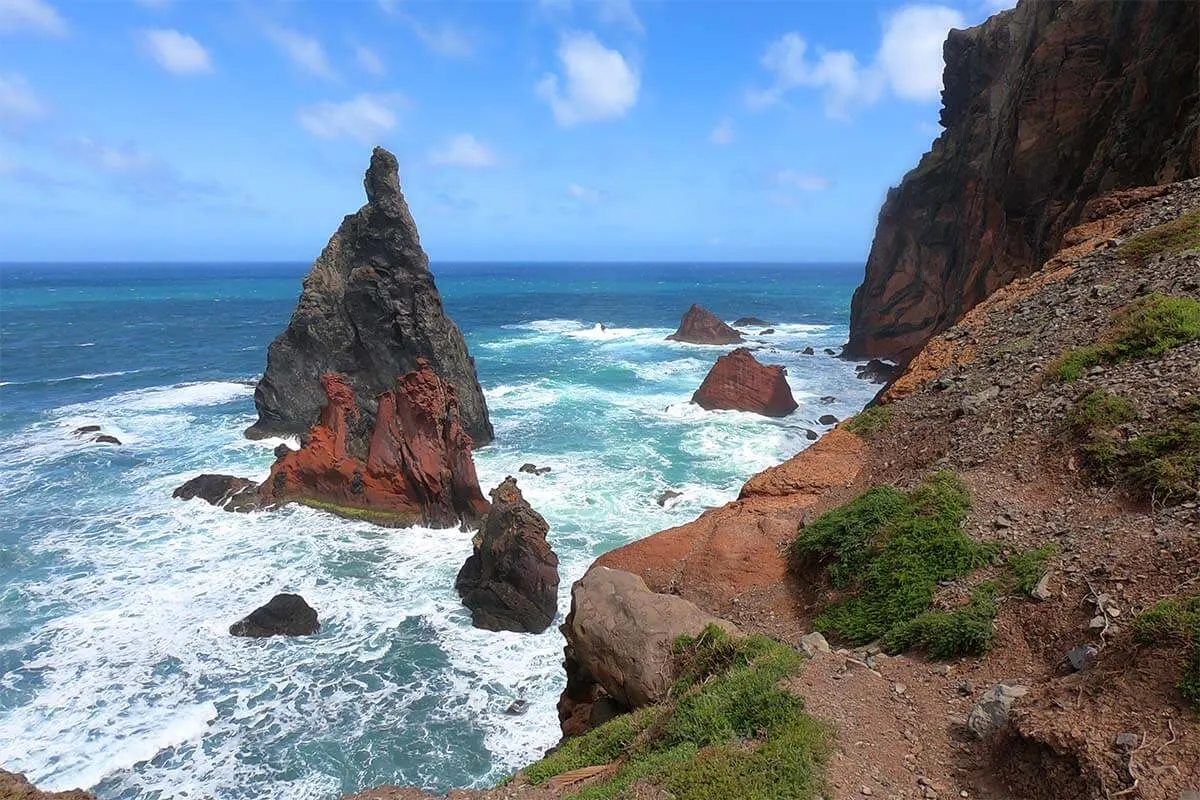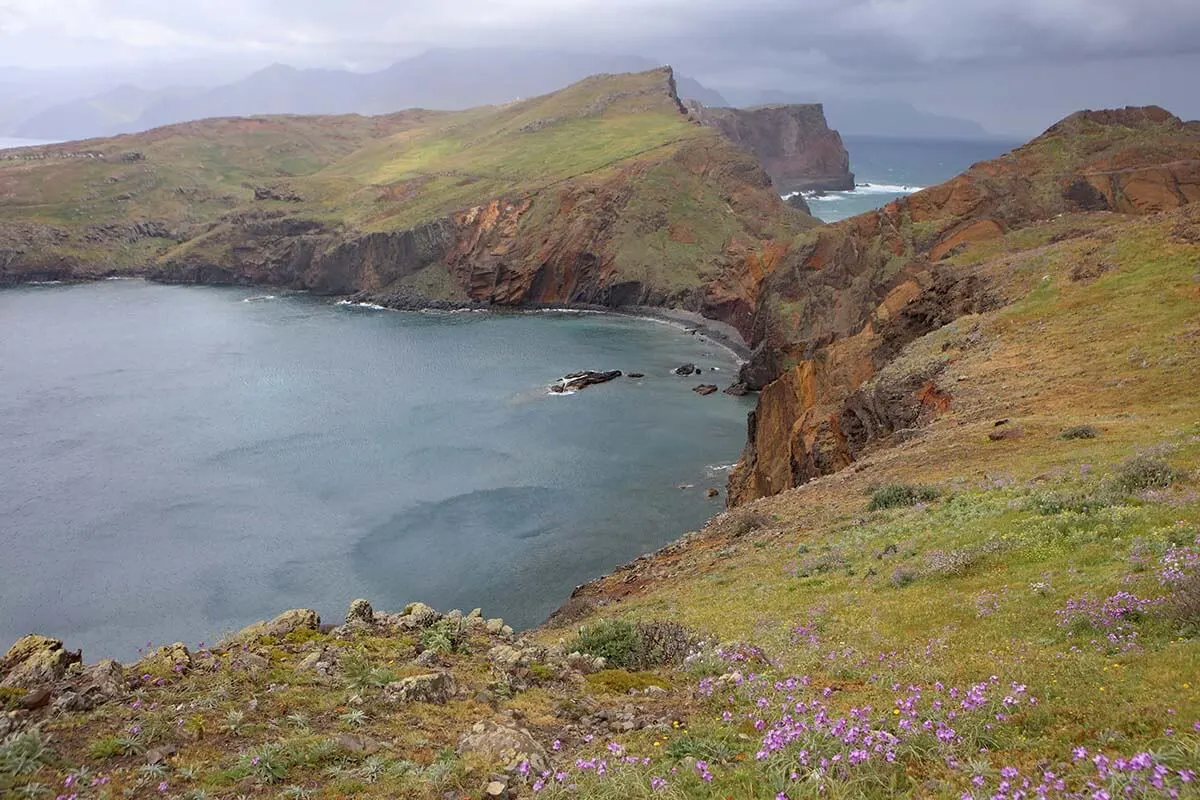 6. Monte Cable Car
One of the most popular things to do in Madeira is visiting Monte village, located above the city of Funchal. And the best way to get there is by Monte Cable Car (Teleférico do Funchal).
There are several nice places to visit in Monte (more about them below), but the scenic cable car ride to the mountain is an attraction in itself. The views over the city and the harbor are truly spectacular.
The cable car covers a rather long distance and the ride takes about 15-20 minutes. So you have plenty of time to enjoy beautiful views of Funchal and its surroundings.
Practical information: Monte cable car operates daily from +- 9 AM to 5.45 PM (hours might differ in high season). Normally, you can just get the tickets on the spot as well. You can opt for a one-way ride, round-trip, or combination tickets with a cable car to Madeira Botanical Garden. For more practical information, please check the official website.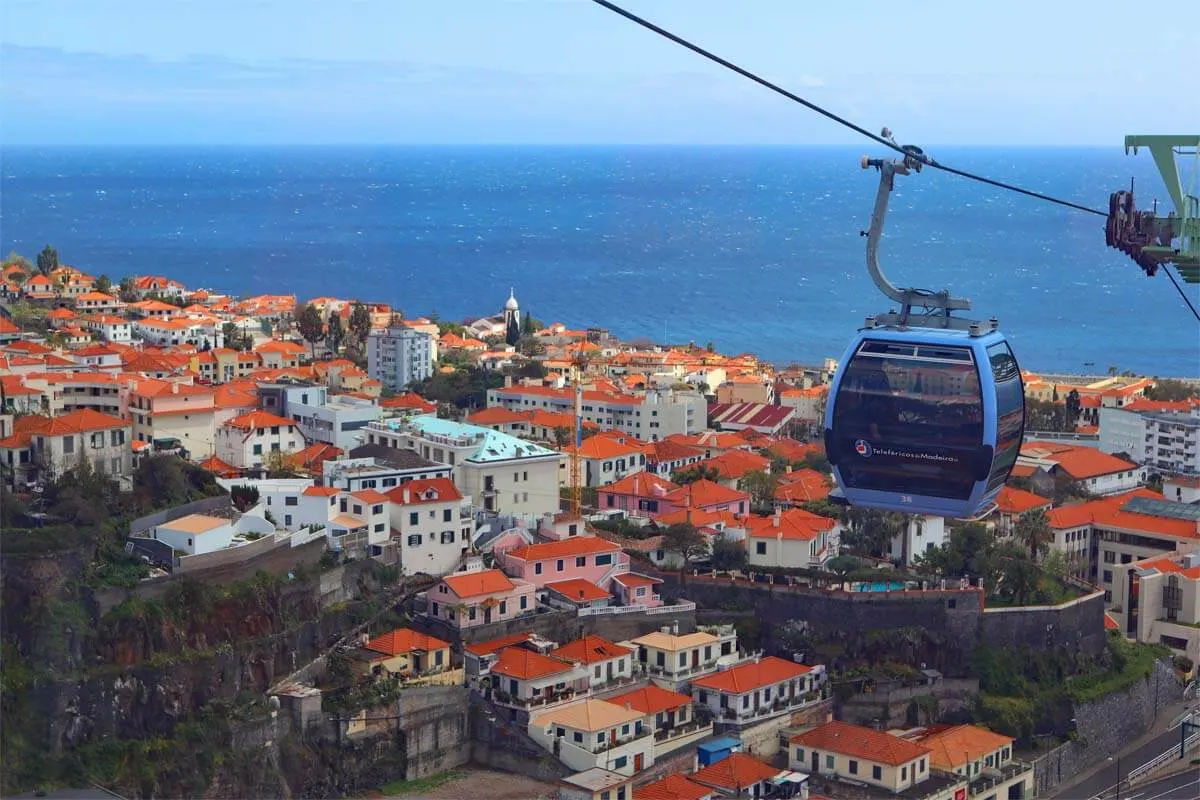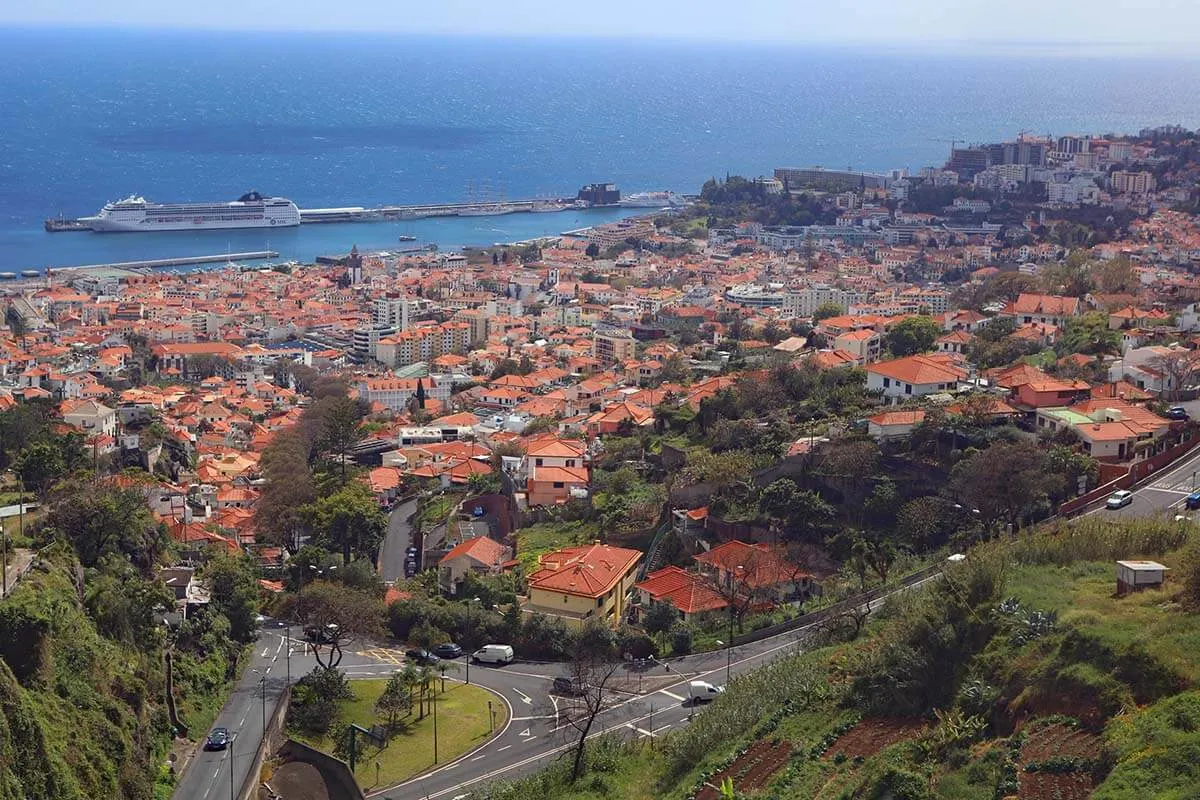 7. Jardim Tropical Monte Palace
Jardim Tropical Monte Palace is one of the nicest gardens in Madeira. Set around a former pleasure estate and later a luxury hotel Quinta Monte Palace (now a museum), the tropical gardens feature exotic plants from around the world alongside rare native species from Madeira island.
Created in the late 1980s by a local entrepreneur and art patron Joe Berardo, the gardens contain an eclectic mix of trees, flowers, but also fountains, ponds, waterfalls, azulejos, statues, and Japanese-themed gardens with pagodas and carp ponds… Modern sculptures and a large collection of 15-20th century tile panels depicting Portuguese history make a visit here even more interesting.
Monte Palace gardens are situated high above Funchal in the village of Monte. On a clear day, you can also see fantastic views of the city and the Atlantic Ocean.
Getting there: The most popular – and highly recommended – way to travel to the gardens is by the above-mentioned Monte cable car. It connects Funchal city center with Monte and stops directly outside the garden entrance. You can also get here by car, but parking is practically impossible. Alternatively, you can take a taxi and there's also a public bus.
Practical Information: The gardens are open daily the whole year, except on Christmas Day. Kids under 15 are free with a paying adult. For more information, see their website. Please note that the gardens are quite big and some paths can be slippery. So be prepared to walk and it's best to wear sensible walking shoes.
TIP: You can get a cable car ticket one-way and return to the outskirts of Funchal on a traditional wicker toboggan from Monte (see below).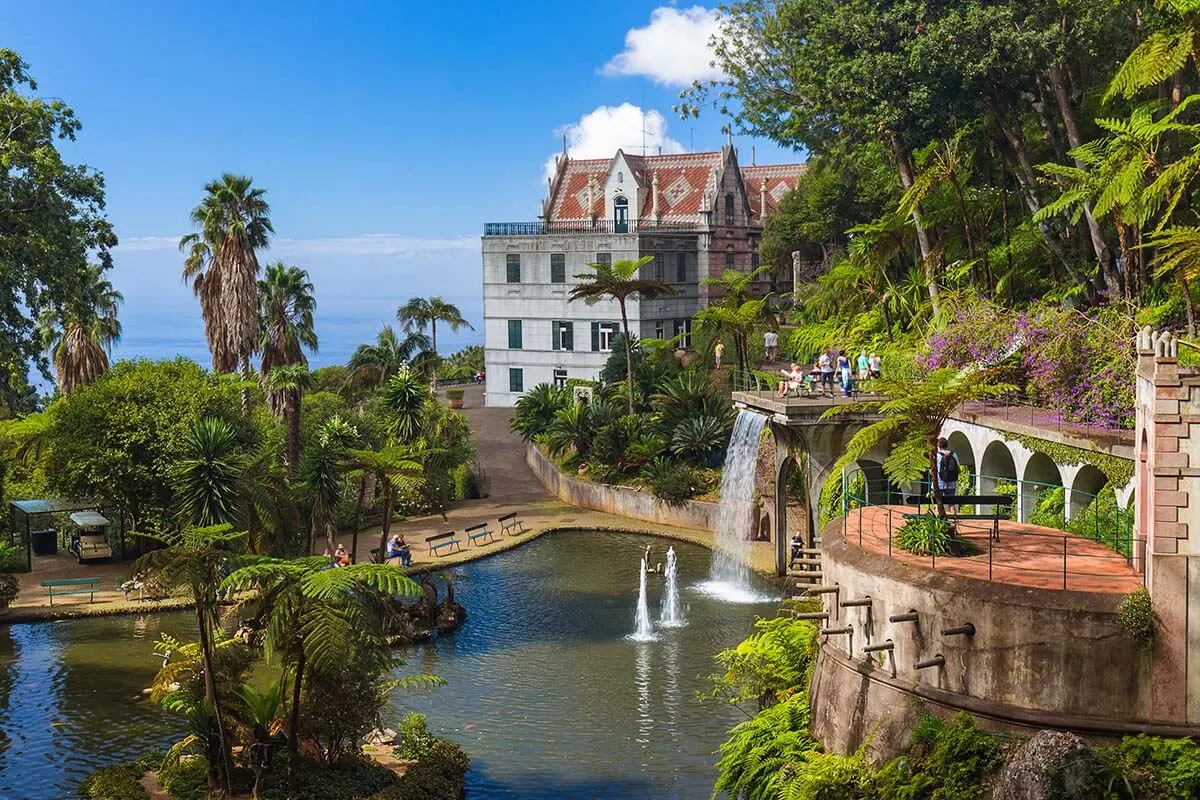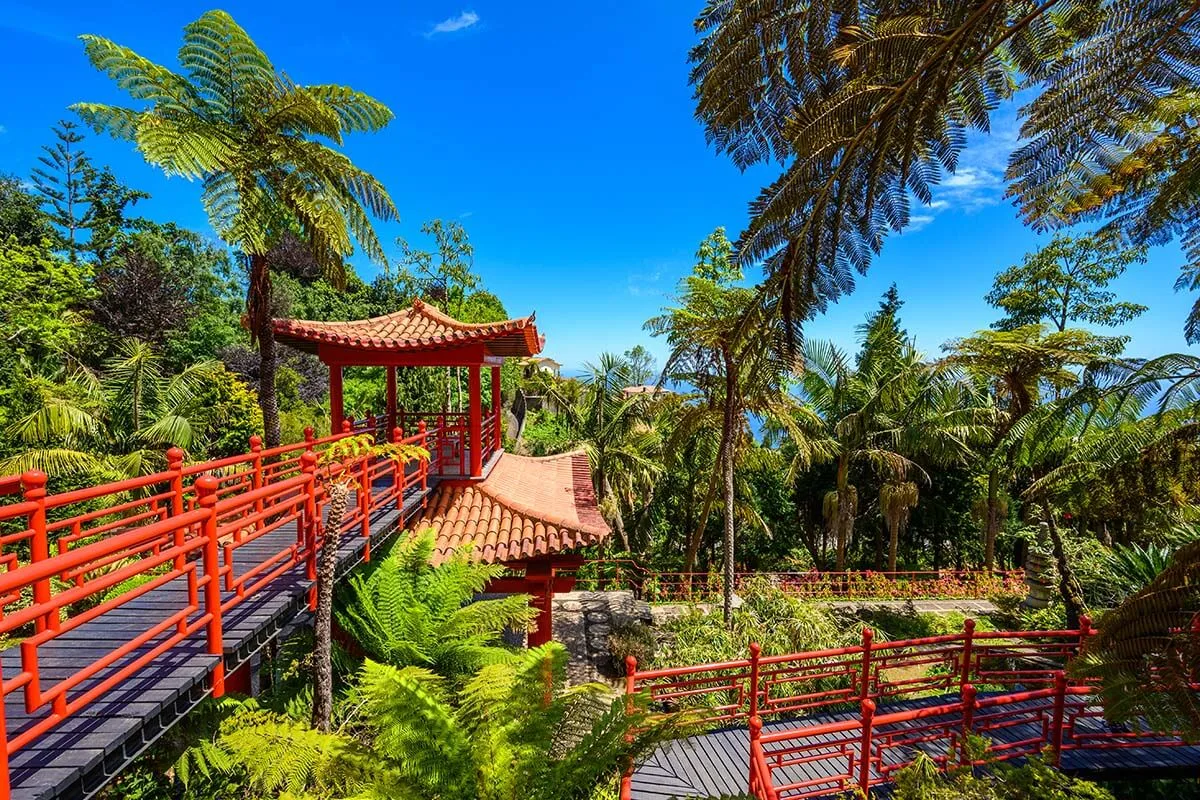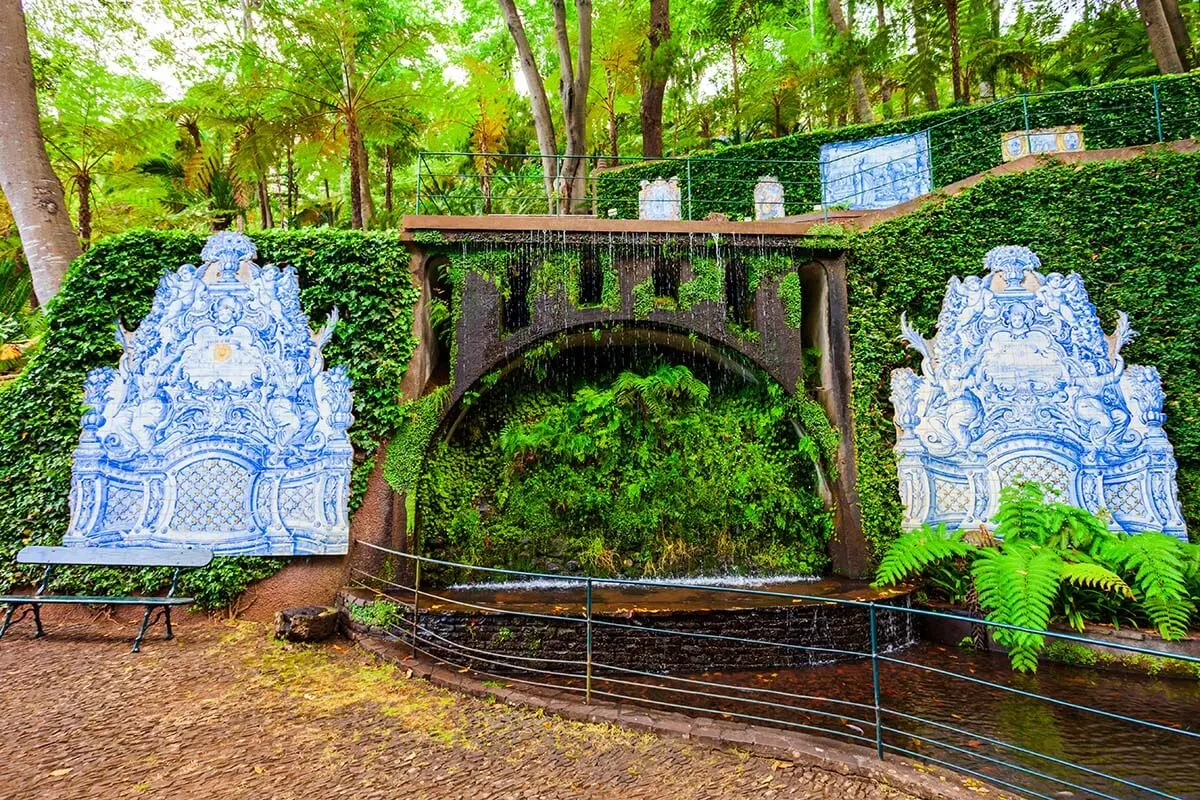 8. Traditional Wicker Toboggan
Toboggan ride in a wicker basket (aka Monte wicker basket sledges) is an old Madeira tradition dating to the end of the 19th – beginning of the 20th century. In the past, locals used it as a means of transport to quickly get from the village of Monte to Funchal. Nowadays it's only used for tourist entertainment…
And indeed, a traditional wicker toboggan ride is one of the most popular tourist attractions in Madeira. Toboggans can seat two people (or three, if one of them is a child) and are steered by two runners, so you just sit and enjoy the crazy ride down the narrow streets.
Some people love it, others say it's not worth the fuss, so I'll leave it up to you to decide. One thing you can be sure of – it's something truly unique that you can only do in Madeira and won't find anywhere else in the world.
Practical information: Wicker toboggan ride starts by The Church of Our Lady of Monte, a short walk from the above-mentioned Jardim Tropical Monte Palace. You just pay a fixed price to the drivers and there's no need to arrange anything in advance. The descent takes about 10 minutes and brings you to Livramento, so not all the way back to Funchal. From there, you'll have to either walk to the town center or take a rather expensive taxi.
TIP: If you decide to go on the toboggan, be sure you visit everything you want to see in Monte first – that way you don't want to have to walk back up the hill afterwards. Also, keep this in mind when deciding if you need a round-trip ticket for the cable car.
Good to know: There are organized excursions of Madeira island that also include Monte and the wicker toboggan experience in their itinerary. This is one of the best options – a half-day tour that visits the Nuns Valley, Monte, and includes a sleigh ride.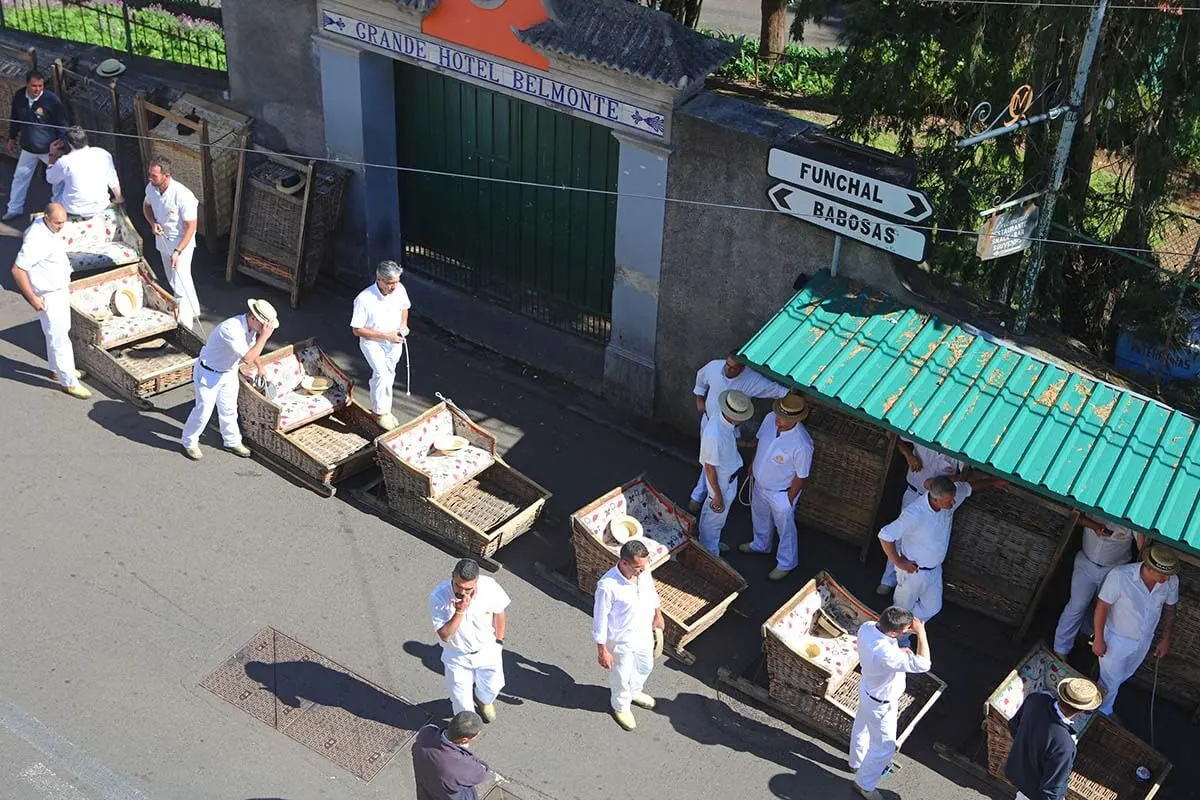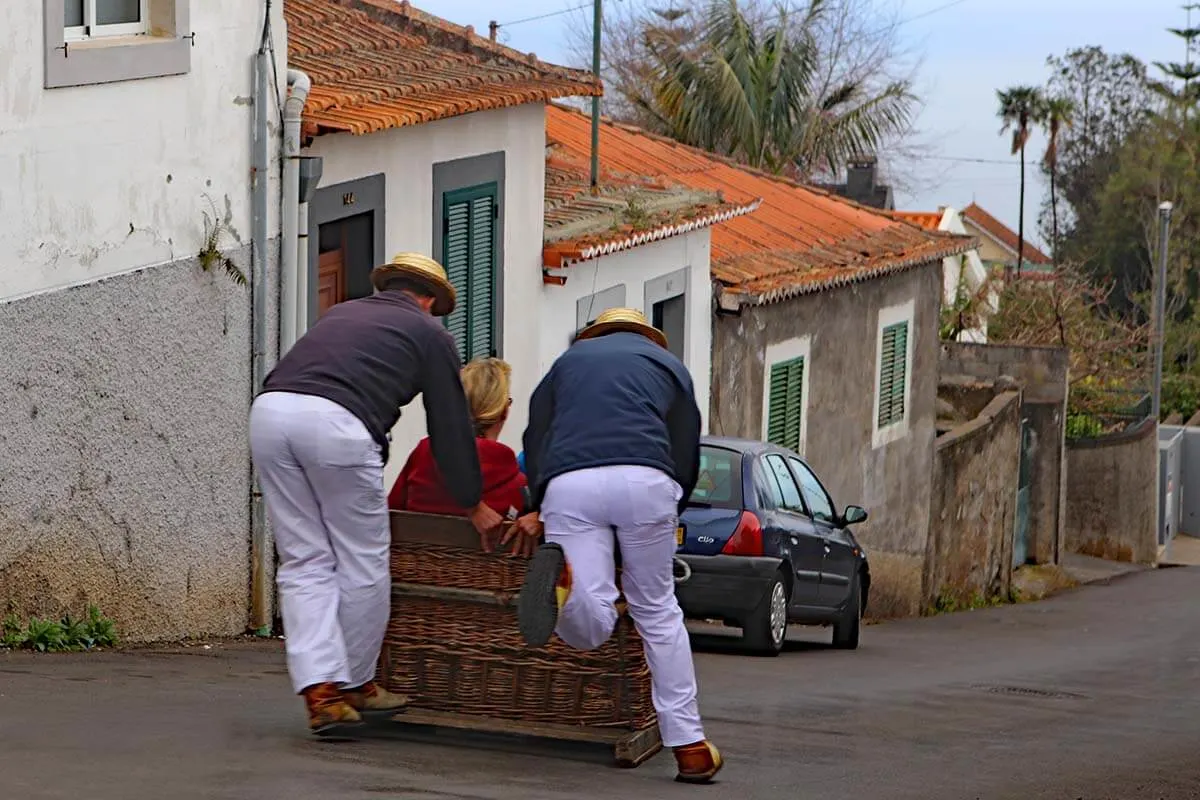 9. Jardim Botânico – Madeira Botanical Garden
Madeira Botanical Garden is another beautiful garden to visit in Madeira. Because it's somewhat more complex to get to, it's not nearly as busy as the above-mentioned Jardim Tropical Monte Palace.
This 5-hectare garden is home to thousands of plant species from all over the world, beautifully landscaped flower beds, an exotic bird park, and there's also a small natural history museum as well.
The gardens are divided into zones such as the arboretum or medicinal plants. It's a fascinating place to visit for botany enthusiasts as every plant is labeled. The gardens are worth visiting year-round but are at their most colorful in spring and in summer.
TIP: The most impressive (and most photographed) section is the geometric topiary garden, with colorful flowers and nice views over Funchal and its surroundings.
Practical Information: Madeira Botanical Garden is open every day except on Christmas, from 9 AM to 6 PM. Children under 6 are free. For more information, see this website.
Getting there: Jardim Botânico is located outside Funchal and you'll need a car or a taxi in order to get there. Parking is available, although it will depend on how busy it is. Alternatively, you can also catch a public bus or a cable car from Monte.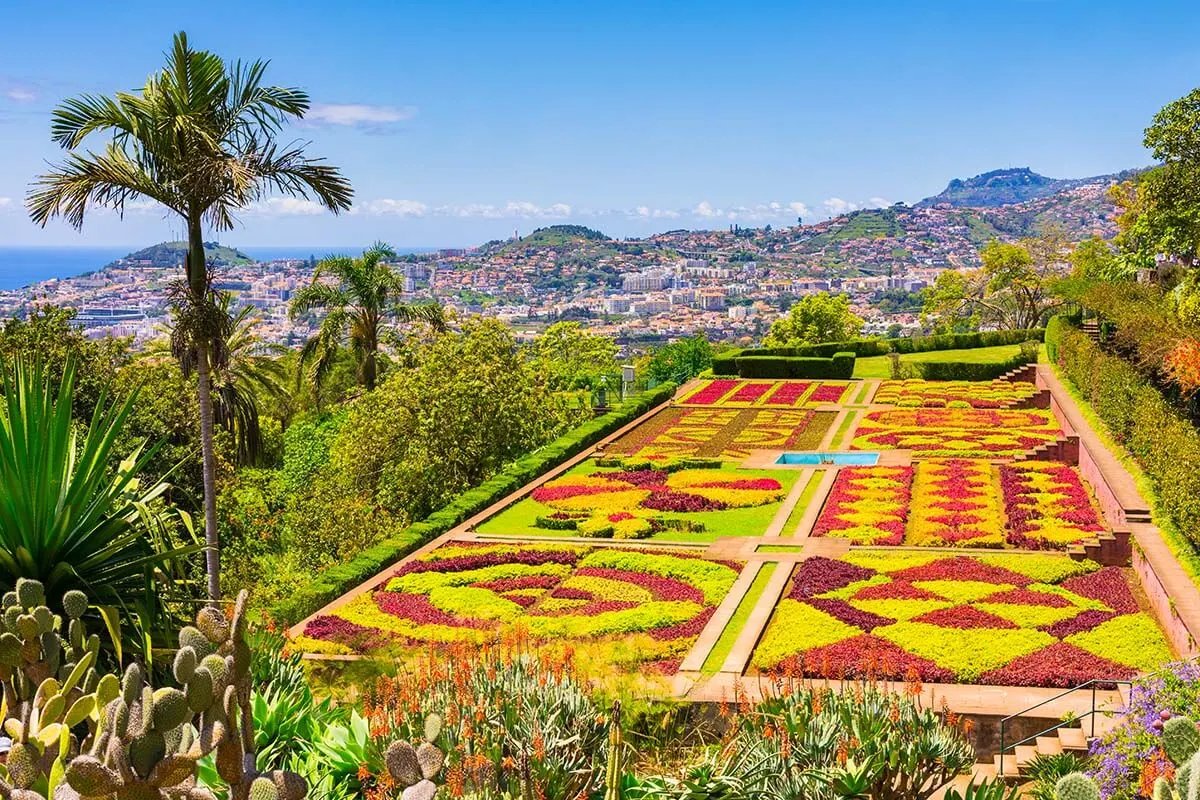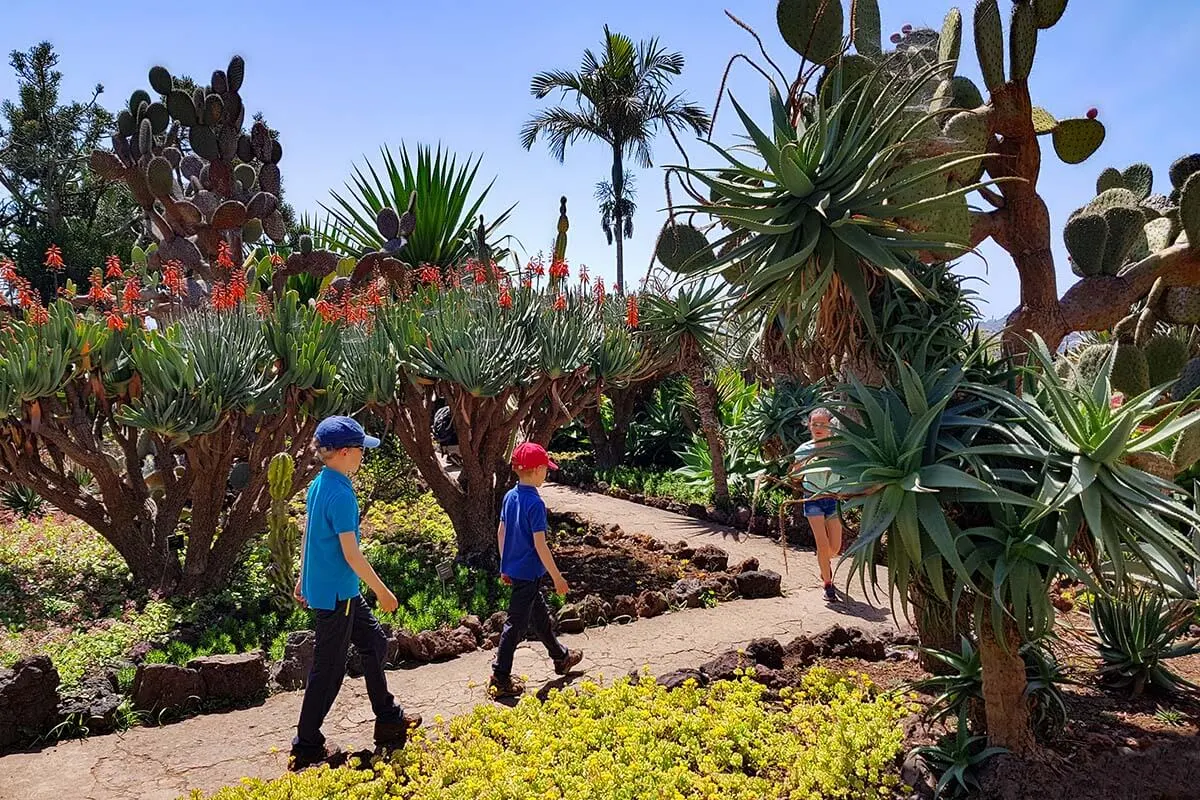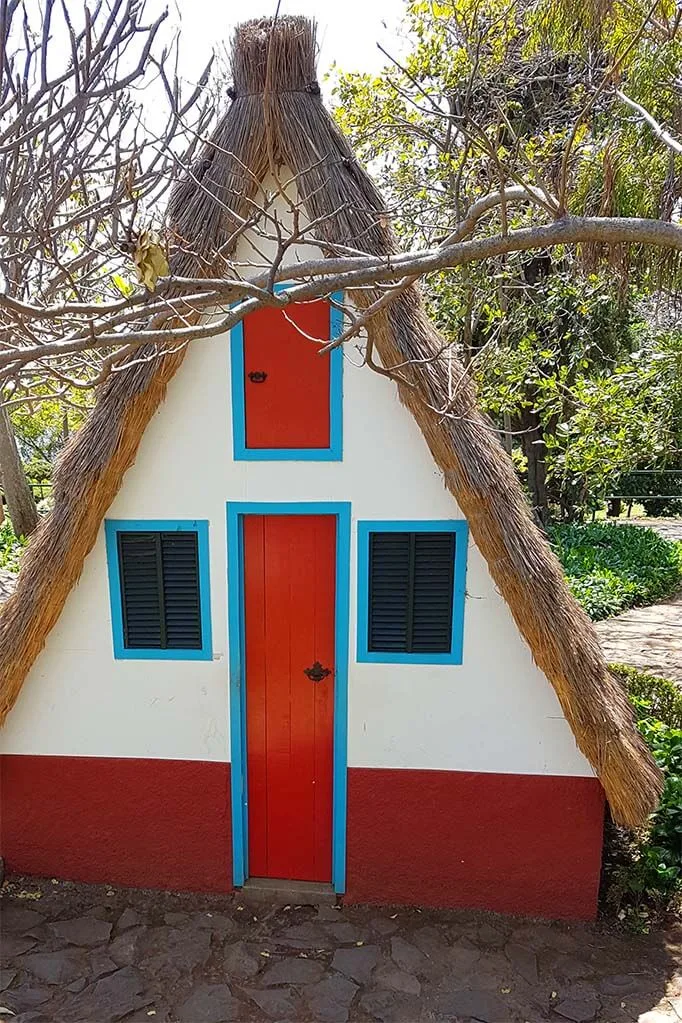 10. Pico do Arieiro
Pico do Areeiro (or Pico do Arieiro) is one of Madeira's highest mountains (1,818 m – 5,964 ft). Easily reachable by car, this is the most popular mountain peak to visit in Madeira. The road to the top is quite winding, but tour buses also come here, so it can get quite busy during the day.
From the parking lot, it's just a short walk to the summit which offers fantastic views. It's also a popular spot to watch the sunrise or sunset.
One of the nicest hikes in Madeira – Vereda do Areeiro – starts here and takes you to Pico Ruivo, the highest mountain on the island (more about it below). If you are looking for the best views in Madeira, it doesn't get better than this!
This is a rather challenging, elevated trail of 7 km one way and 5.6 km back if you make a loop (so about 12-14 km in total depending on which route you choose). There are sheer drops on either side of the path so this hike is not for the faint-hearted.
TIP: You don't have to do the entire hike in order to enjoy some of the best views. Even if you just walk 15-30 minutes from the car park, you'll see some amazing scenery and magnificent views that made us feel as if we ended up on another planet. Hands-down, this is one of the best places to see in Madeira!
Getting there: You will need a car (or a tour) in order to get to Miradouro Pico do Arieiro. If you are driving, be sure to arrive early – the parking tends to fill up quickly. Alternatively, if you are not planning to do the entire hike, come here in the afternoon or for sunset.
TIP: If you don't have a car – or if you want to do the entire hike without having to return to the same point – you can join one of the hiking tours from Funchal. They arrange transportation in such a way that you can just do the hike in one direction – it's much more feasible and more enjoyable that way. This is the most popular and best-rated hiking tour that I recommend.
Practical information: There's a small restaurant at Pico do Areeiro, but no facilities further on the trail. So if you are planning to do the hike, be sure to bring lots of snacks and water. Hiking shoes, sunscreen, and warm clothing are essential. There are tunnels on this hike so don't forget to pack a flashlight. You can find a bit more info about this hike here.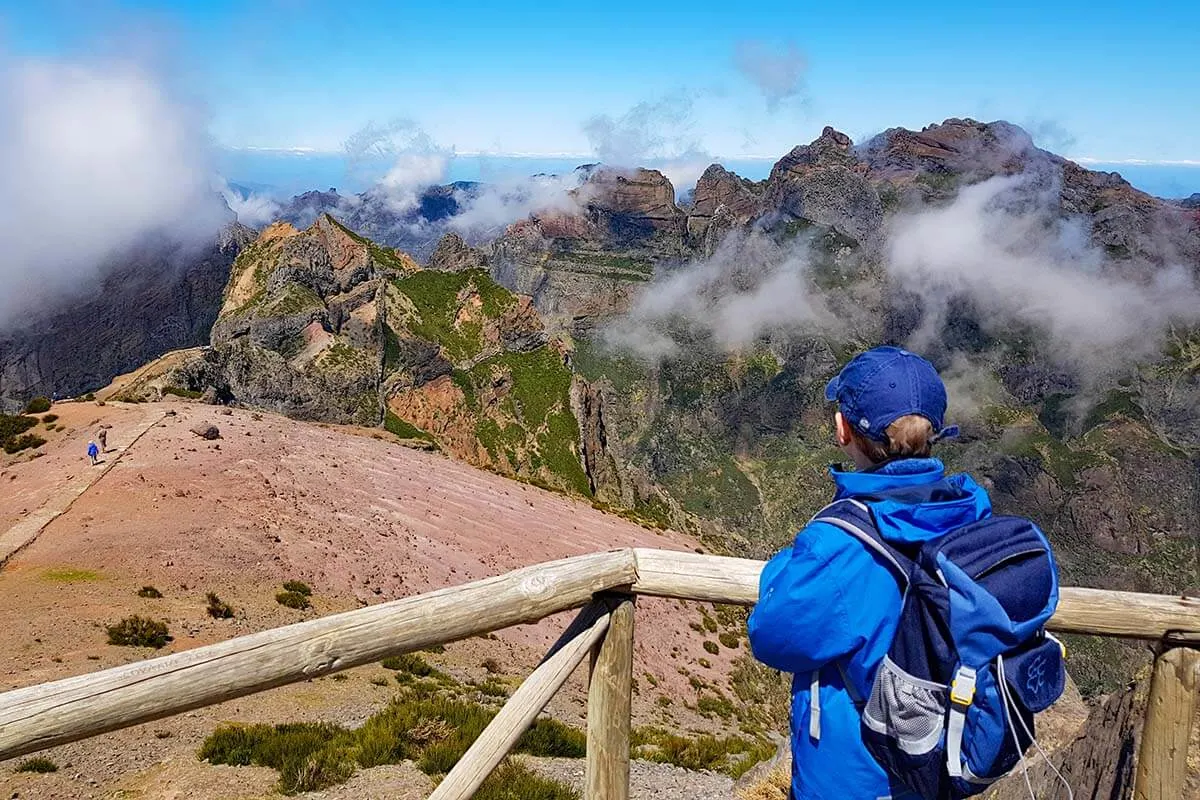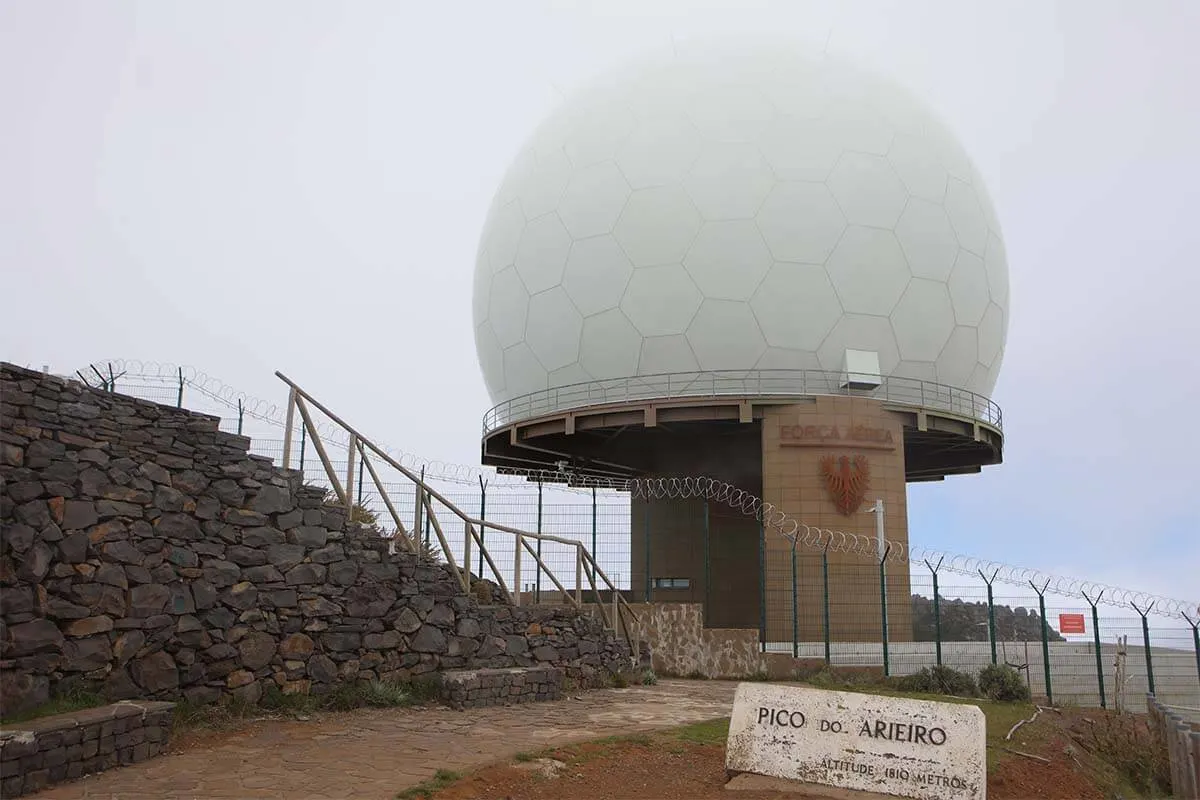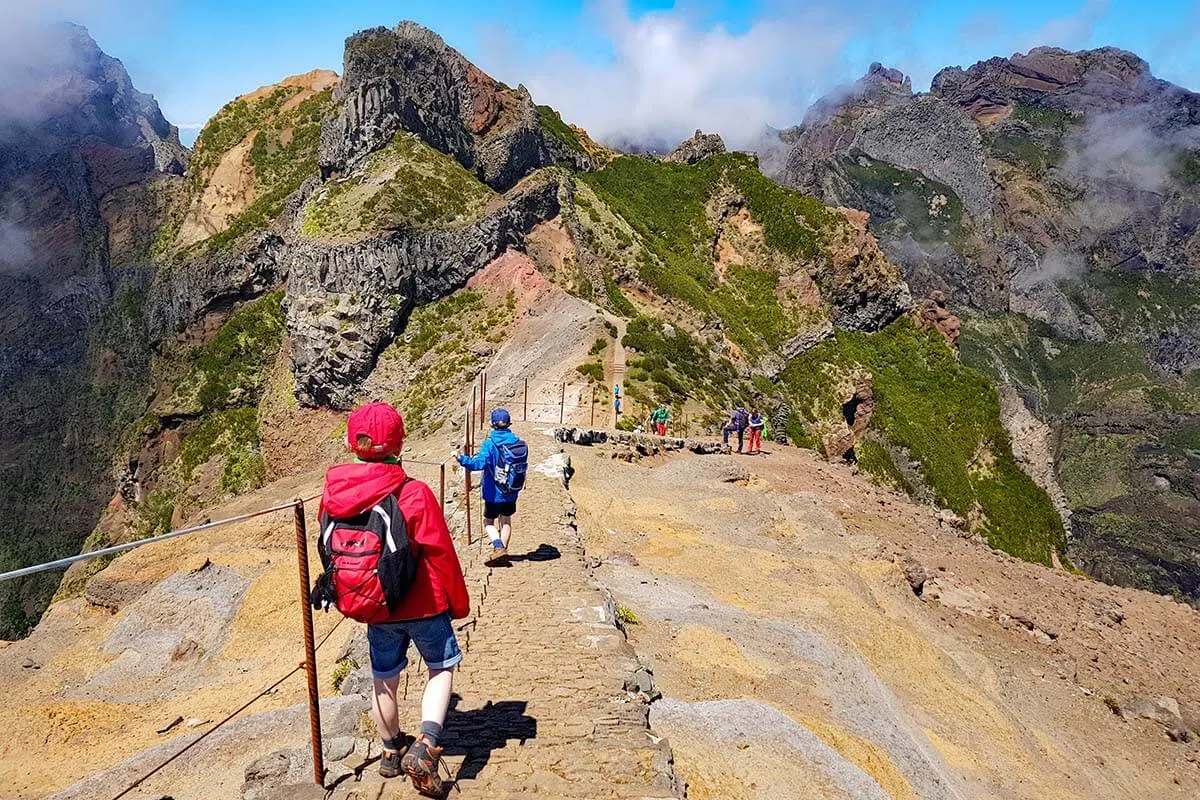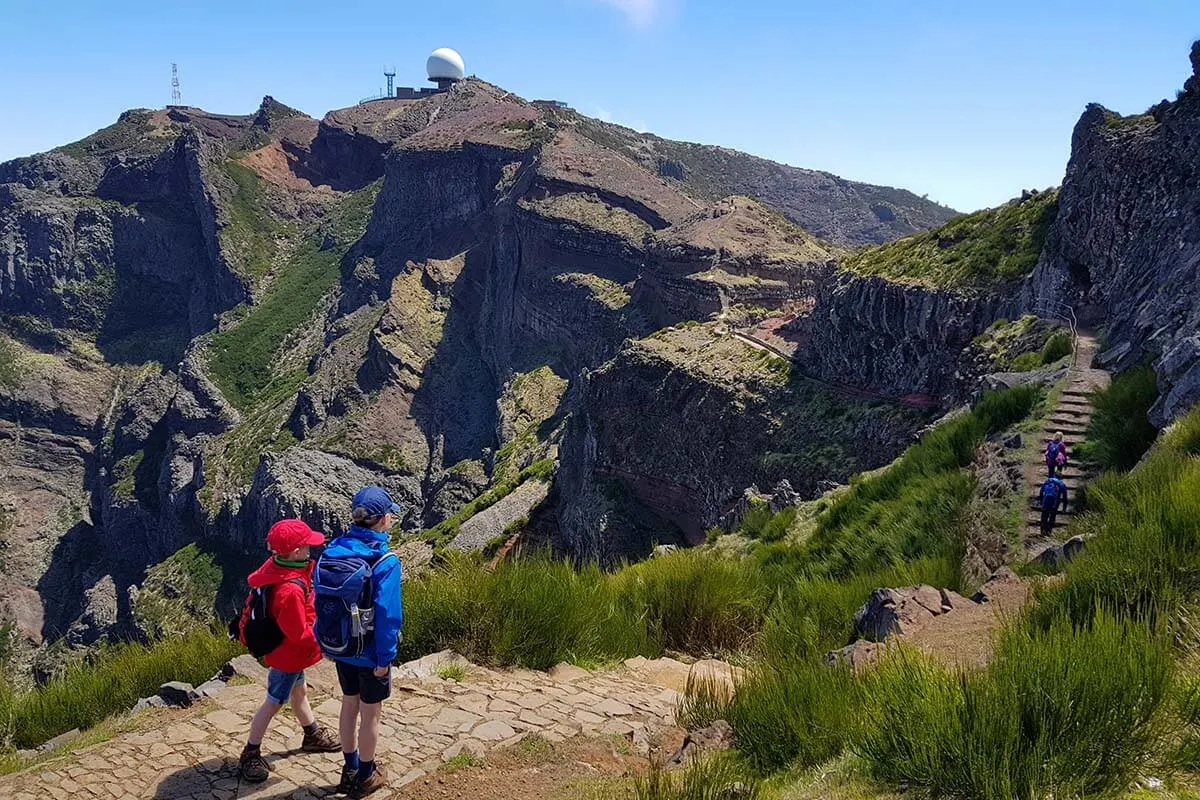 11. Pico Ruivo
Pico Ruivo is the highest mountain in Madeira (1,862 m – 6,108 ft). It can only be reached on foot from the above-mentioned Pico do Areeiro. However, there is also a shorter trail – Vereda do Pico Ruivo – from Achada do Teixeira on the other side of the island.
The Vereda do Pico Ruivo is one of Madeira's most famous and dramatic hiking trails. The path takes you amongst and above the clouds. On a sunny day, you are rewarded with 360-degree views from the summit. Be prepared for lots of steps and sudden weather changes here!
Practical information: The shortest trail to Pico Ruivo starts at the Achada do Teixeira car park. It's about 2.8 km, 1.5 hours one-way, so about 3 hours in total. You can find more info about this trail in our Madeira hiking guide.
Getting there: You'll need a car to get here. Alternatively, you can also come here as part of a hiking tour that includes transfers from/to Funchal. In case of a tour, you'll do the hike one way and will see the earlier-mentioned Pico do Areeiro as well. It's really the most efficient way to do this hike, so even if you are renting a car for the rest of your time in Madeira, I'd still consider doing a tour if you want to hike these two mountain peaks.
TIP: Bring warm clothing because there is a significant temperature drop at this altitude. Also, be sure to check the weather forecast for Pico Ruivo before setting out as it may be different from the rest of the island. Even if it's sunny everywhere else, it's possible that Pico Ruivo is in the clouds. If it's above the clouds, it can be a very special experience too!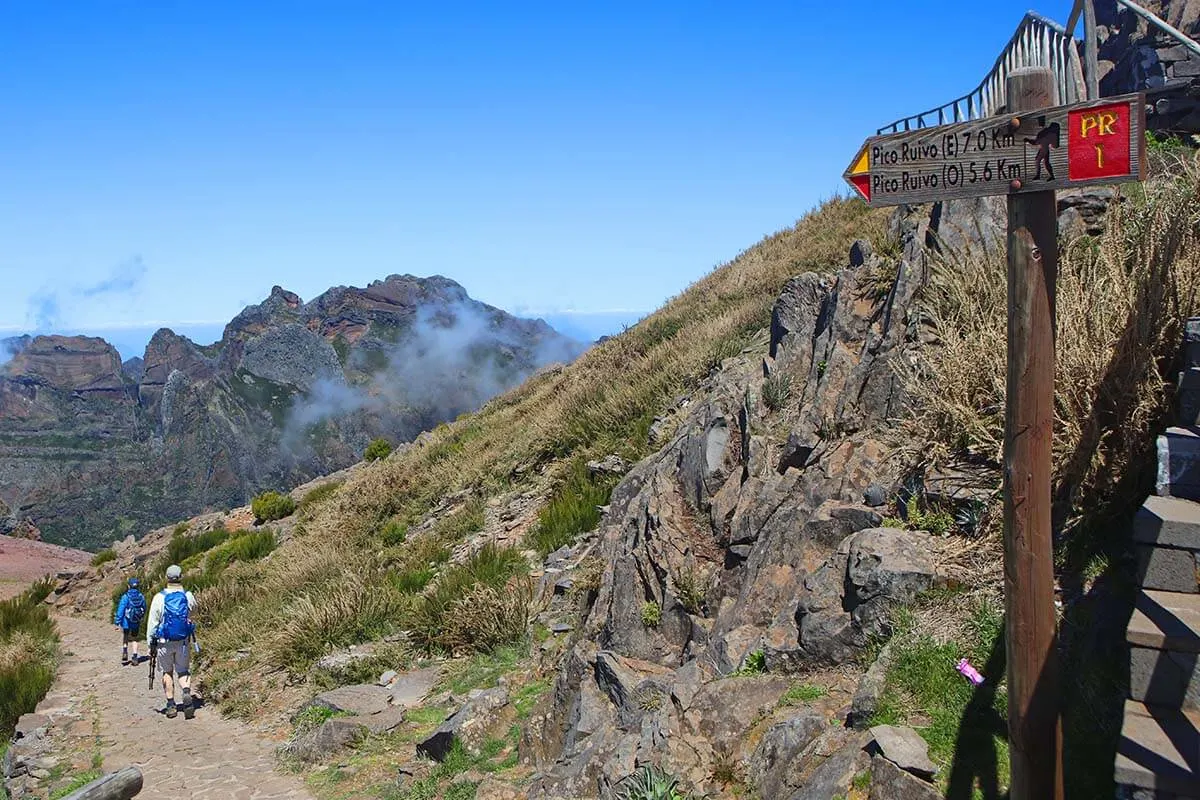 12. Natural Pools of Porto Moniz
Porto Moniz is a small town on Maderia's northwest coast. It's best known for its naturally formed volcanic swimming pools, one of the best places to go swimming in Madeira! And even if you're not going for a swim, it's a beautiful area to see, with a very impressive rough coastline. On a windy day, you could watch the waves here for hours…
This is one of the most popular places to visit in Madeira, included in all sightseeing tours that visit the western side of the island.
The seawater pools of Porto Moniz are filled by the rising tide so it's quite possible that you'll be swimming with fish here. Some of the best pools in towns have been adapted into a beautiful lido complex. These pools are more developed and safer, and they are also easier to access and swim in with children. Plus, the lido has toilets, changing rooms, and lifeguards on duty.
Swimming in a warm seawater pool with a dramatic volcanic backdrop is a unique experience. As a result, the pools get quite busy in the peak season.
Getting there: Porto Moniz is a one-hour drive from Funchal. As already mentioned, it's also a popular stopping-off point on island day tours, but most tours will not foresee the time to swim here. This highly-rated tour foresees some time for a swim at Porto Moniz or at the nearby volcanic pools in Seixal (weather permitting, of course).
TIP: The natural pools can be too rough for swimming in bad weather, so be careful and don't risk it if the waves are high. Also, if you visit the undeveloped pools, we recommend wearing water shoes to protect your feet from the basalt rocks.
Good to know: There's a small aquarium in Porto Moniz – can be something nice to do if visiting Madeira with kids. Just a short ride from here, you can also find some of the nicest hidden gems of Madeira, such as Praia da Ribeira da Janela or Achadas da Cruz. So you could easily spend an entire day in this area.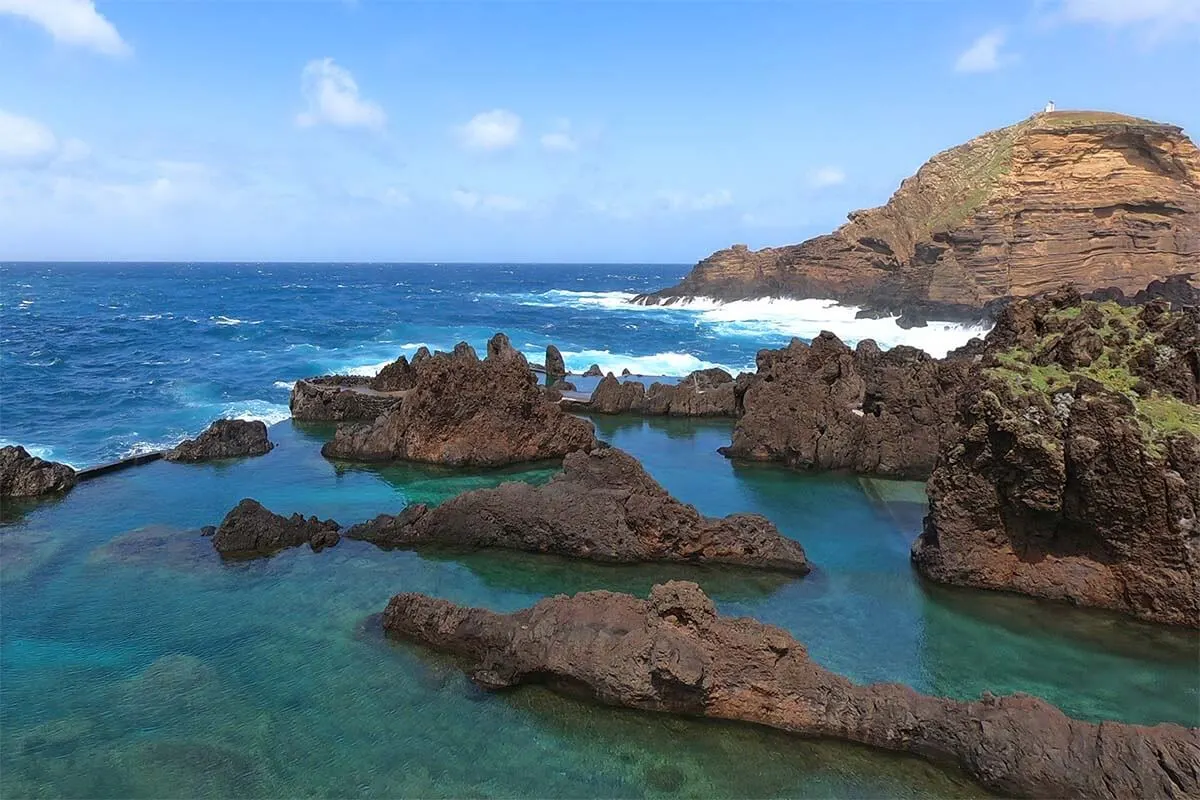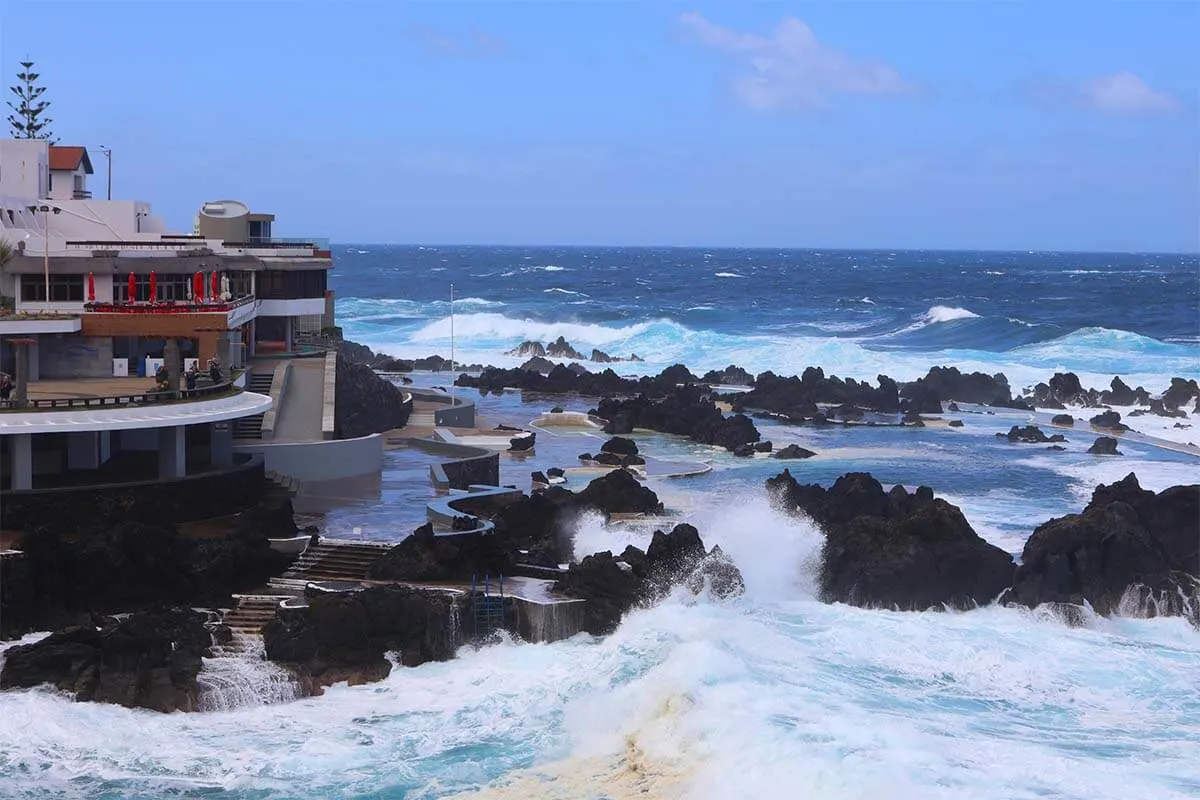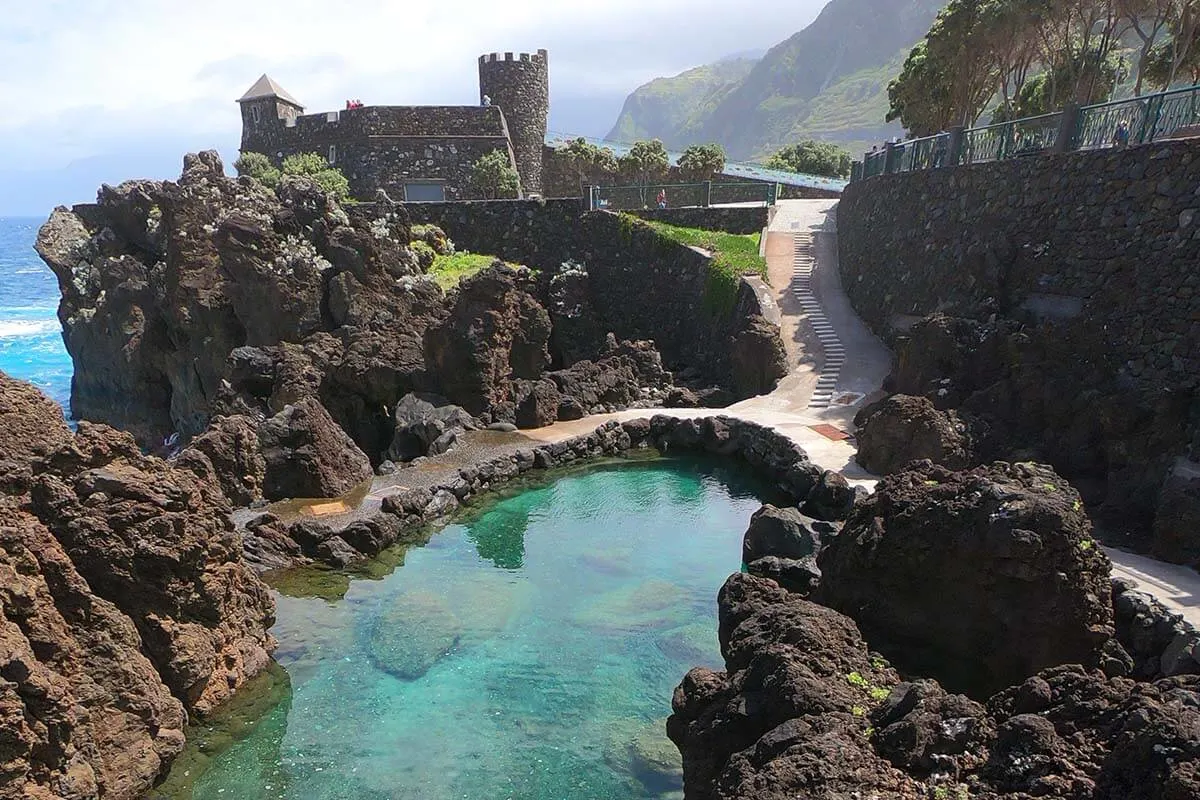 13. Rabaçal Levada Hikes
Rabaçal valley in western Madeira is the most popular destination for those who want to do a typical levada walk in Madeira.
Good to know: Levadas are man-made irrigation channels built in order to supply water from the mountains to the communities by the sea. In order to maintain them, narrow paths were created next to levadas – these trails are now often used for hiking and bring you to some spectacular places in Madeira's hilly interior.
There are several levada hikes starting from Rabaçal. The most popular include Levada das 25 Fontes and Levada do Risco. You can easily combine these two walks in one – that's what most visitors do. You can find more info about this trail in our guide to the best hikes in Madeira.
If you are looking for some easy hiking in Madeira, Rabaçal levada trails are perfect. It's also ideal for families as the trail is relatively flat. Expect some really nice scenery, shaded forest paths following levadas, tunnels, and – the main feature of these two hikes – impressive waterfalls. But the paths can also be muddy and slippery, especially after rainfall.
Getting there: Rabaçal car park is located on the road ER110, about 50 minutes drive from Funchal or 40 minutes from Porto Moniz. You will need to self-drive, take a taxi or join a tour in order to get here.
Good to know: Lots of tour groups come here because the hike is quite easy, very rewarding, and doesn't require much time. So it's a place included in many day tours, and some cruise ship excursions come here as well. All this also means that it can get VERY busy here during the day. If you can, try to arrive early in the morning, or go on a small group tour.
TIP: Check the weather forecast for this area before you set off. It may be sunny and warm on the coast but you may find dense fog and rain by the time you reach Rabaçal. It was sunny when we started our hike here and half an hour later we were hiking in the mist, so you never really know.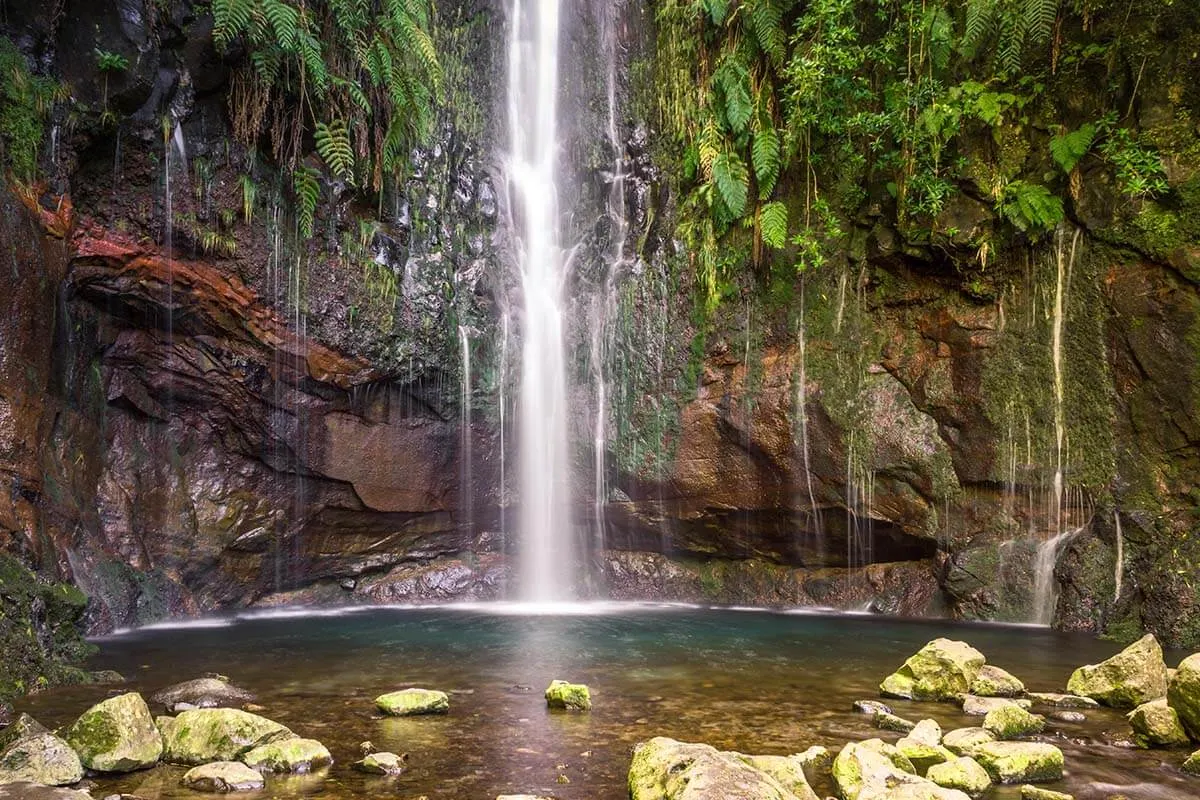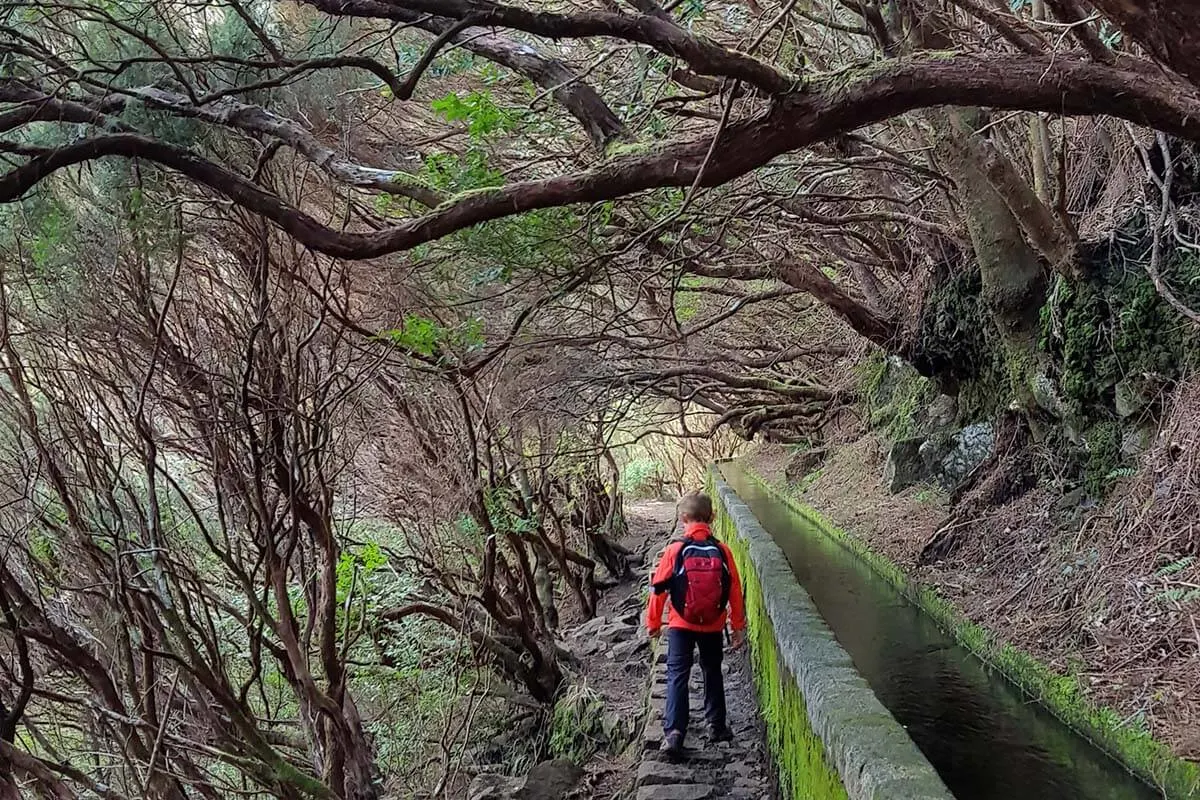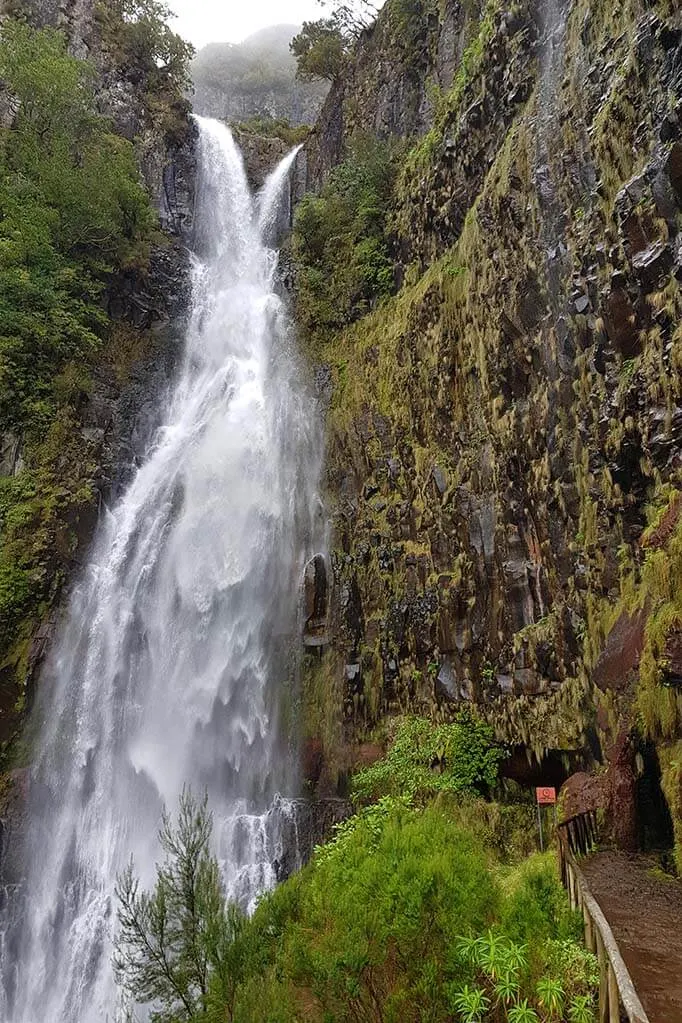 14. Whale and Dolphin Watching
The Atlantic waters around Madeira are a fantastic location for whale and dolphin watching. Whales and dolphins can be seen all year round in Madeira. Plus, unlike other destinations, you do have to travel far from the shore to see them.
Depending on the season, there are 2-3 species of whales and over 20 different species of dolphins in the waters around Madeira. The best time to see whales in Madeira is in the summer season, from April till October-November. But – no matter when you visit, your chances of seeing at least some dolphins are really good. Also, Pilot Whales and Sperm Whales can be seen at any time of the year.
So it will come as no surprise that whale- and dolphin-watching tours are among the most popular things to do in Madeira. There are so many tour operators running whale watching tours in Madeira that competition is high and so the prices are really affordable. You can choose to travel on a speedboat, catamaran, or a larger ferry depending on your interests and budget.
Practical information: Most tours depart from Funchal Marina or Calheta and take 2-3 hours. While you can usually find a tour on the day itself, you might have to wait a few hours for the next available option. Also, there are so many ticket kiosks that the choice is overwhelming, and it's really difficult to compare what you get…
TIP: We highly recommend doing some research and booking your tour in advance! That way you can choose the boat type that you like, check group sizes, see if there are any age limits, and if there are bathroom facilities or food/drinks onboard if that's important to you. Furthermore, by booking online, you can easily compare prices, check the starting times, and choose the best tour for you and your family.
Our experience: For our own trip, we booked this speedboat tour, despite the higher price compared to the more popular catamaran trips. We chose the speedboat for several reasons – our kids love it, we never get seasick on a speedboat, and these boats travel faster and usually get closer to the animals.
LEARN MORE: Dolphin and Whale Watching in Madeira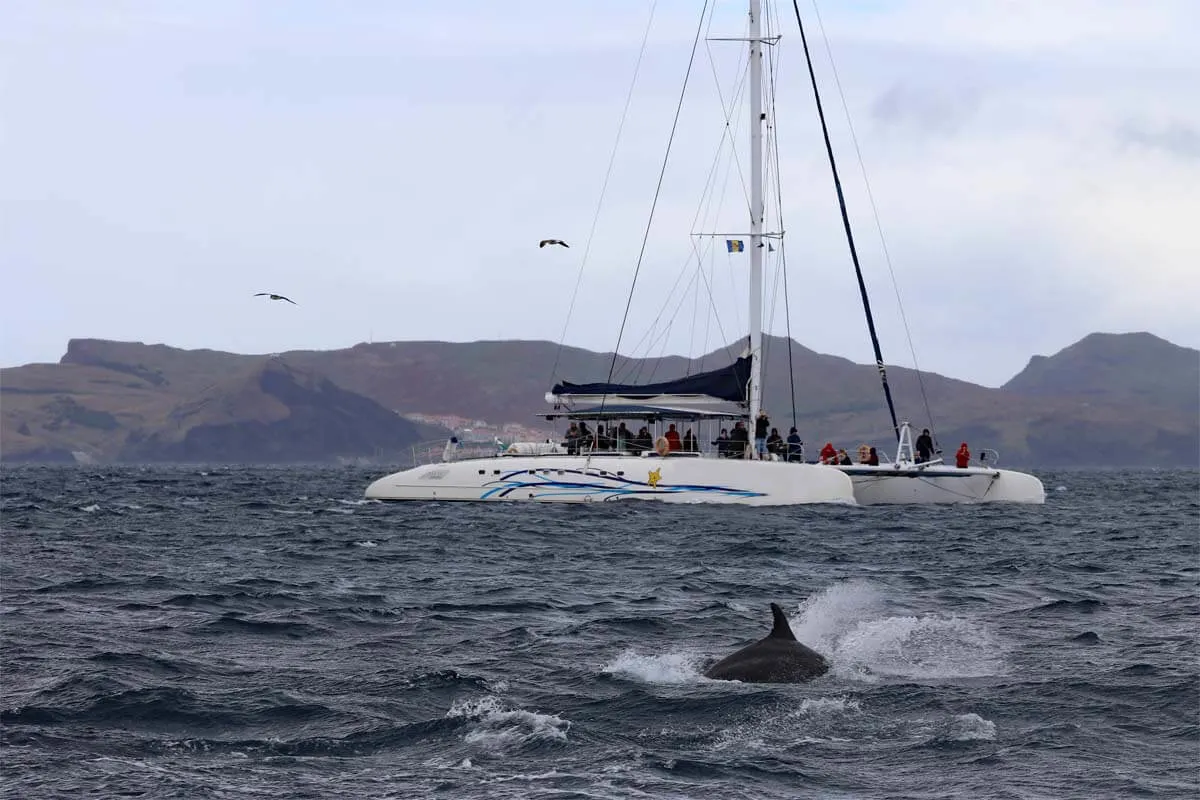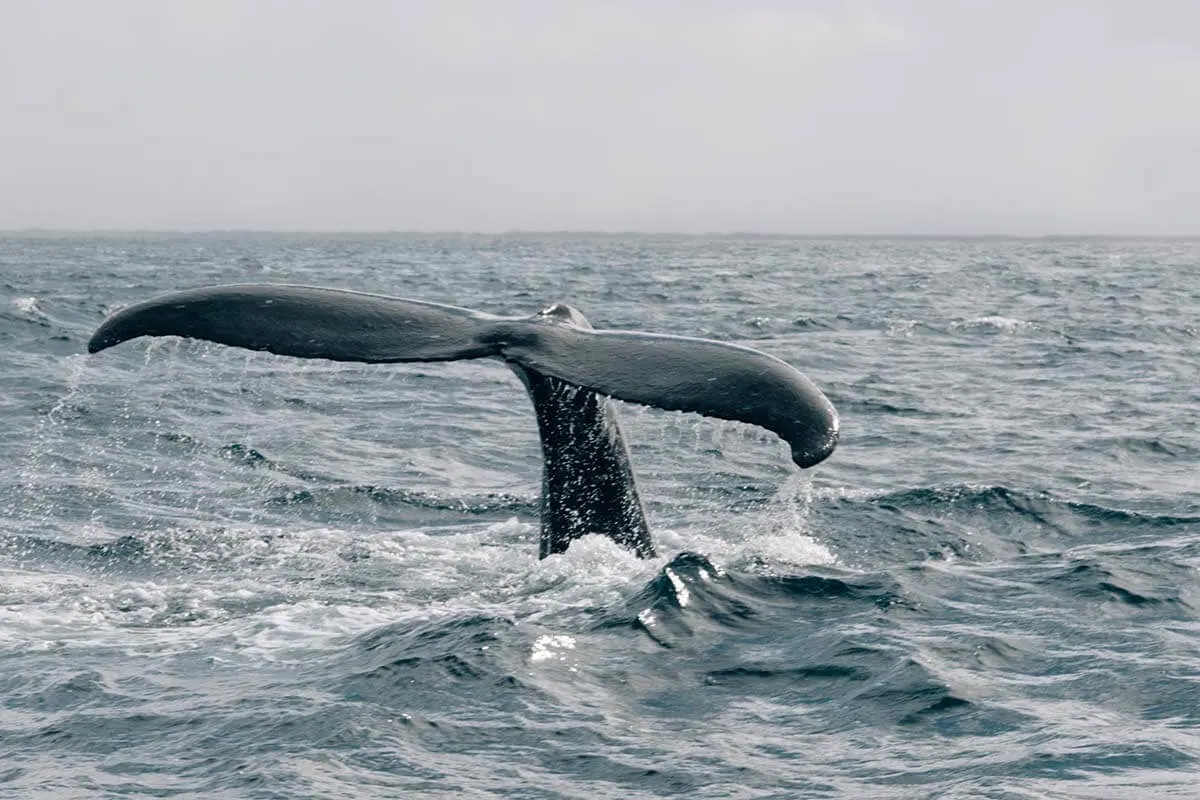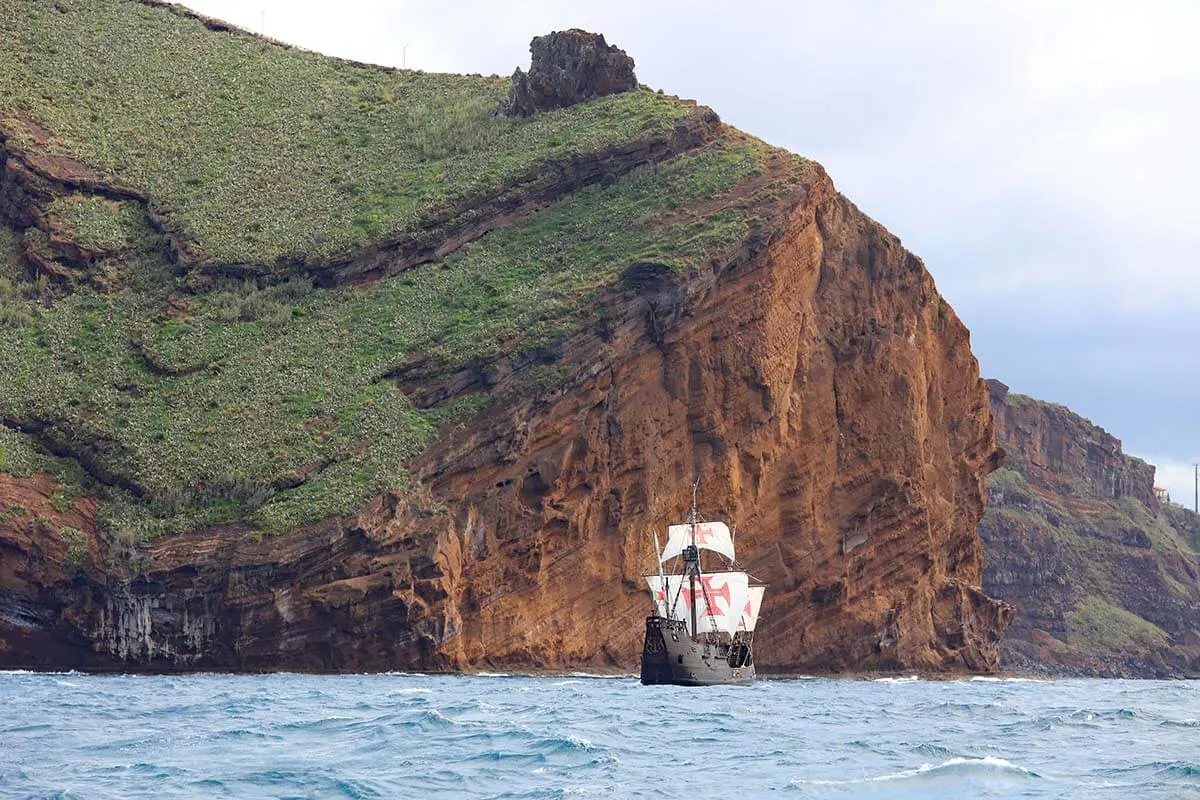 15. Madeira Wine
You cannot visit Madeira without sampling the sweet fortified Madera – Madeira wine for which the island is famous. Its production is comparable to sherry or port wines, so Madeira wine is quite strong.
Several wine producers offer wine tasting in Madeira, including Pereira d'Oliveira in Funchal (one of the oldest traditional wineries) or Henriques & Henriques in Câmara de Lobos.
If you want to take a Madeira winery tour, visit Blandy's Wine Lodge in Funchal. Blandy's is one of the largest, and oldest, wine producers on Madeira. They run 45-min tours almost daily, and they are quite affordable. At the end of a tour, you get to taste some Madeira wine. On their website, you can find more information about the tours they offer.
TIP: There are also really nice food & wine tours in Funchal. Not only do you get to try some of the best wines, but also taste some traditional dishes, and you also see more of the city. It's something really nice to do in Madeira, especially for adults! In addition, there are tours that take you to local wineries and vineyards outside the city.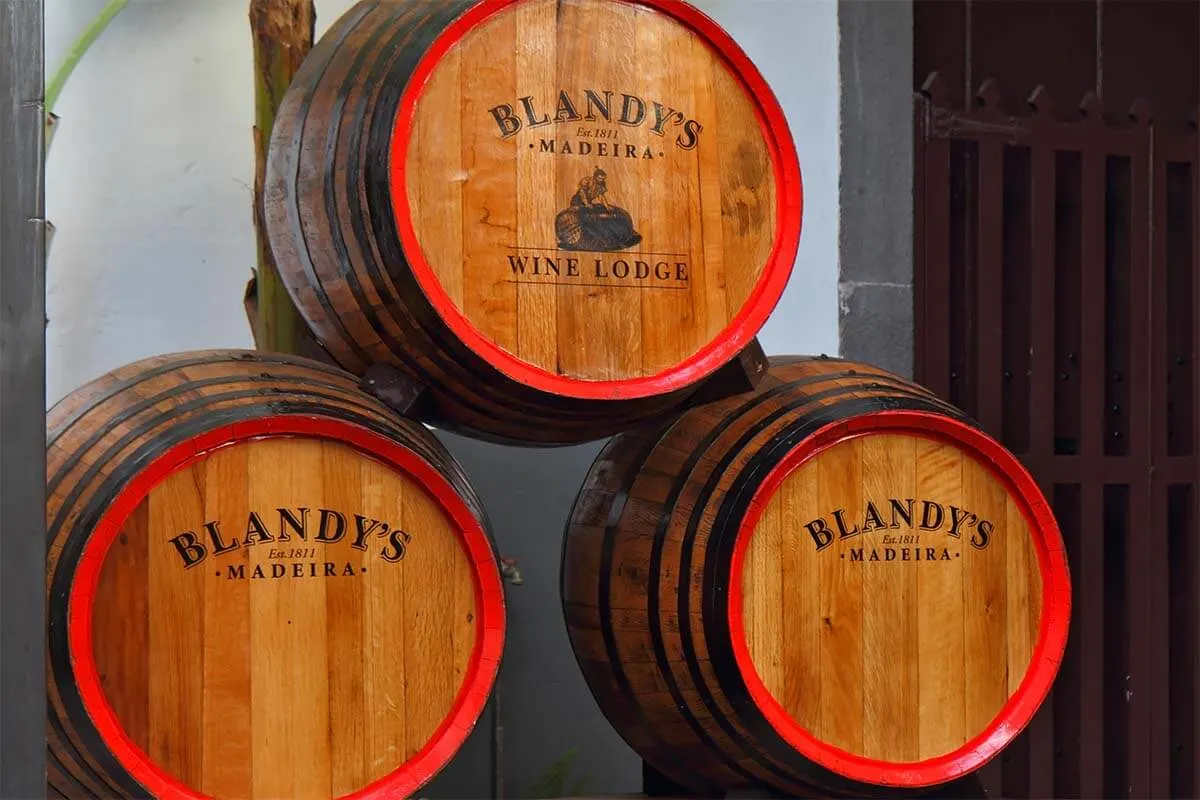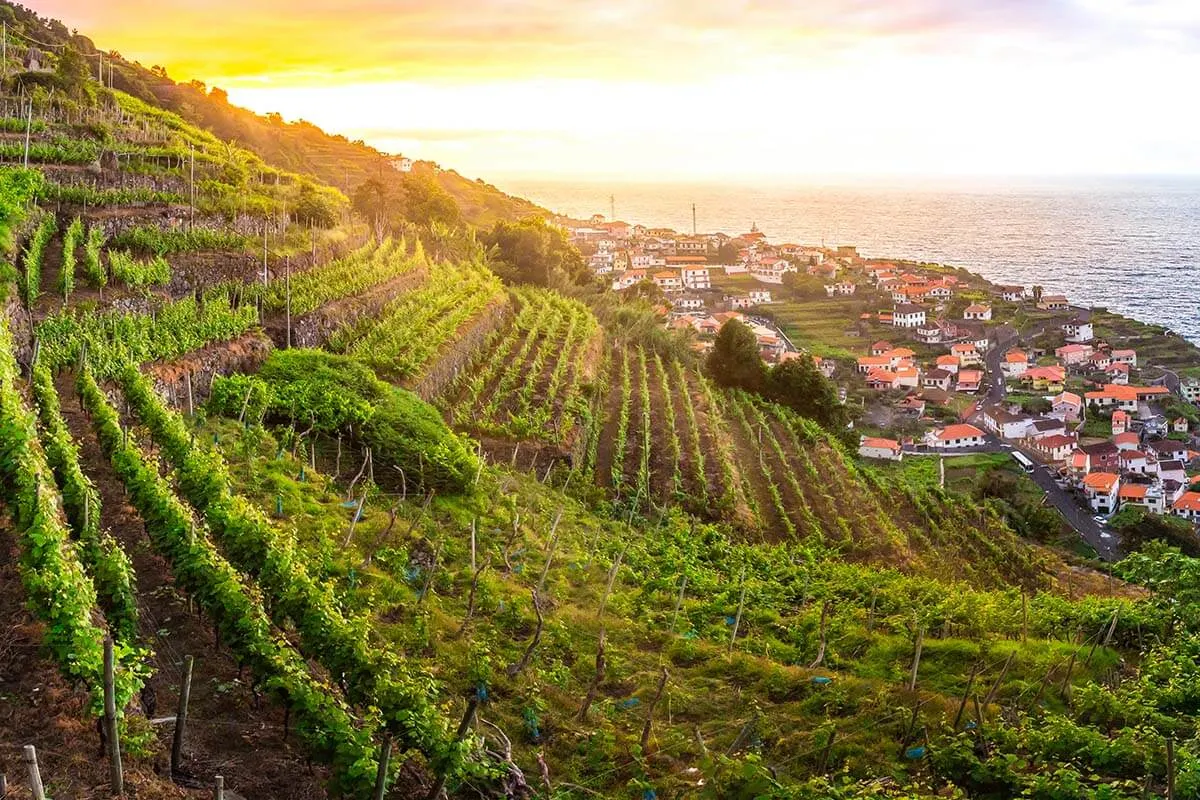 16. Curral Das Freiras (Nuns Valley)
Curral Das Freiras (aka Nuns Valley) is another place that many consider a must-see in Madeira. Due to its proximity to the capital, Curral Das Freiras is a very popular destination for cruise ship day-trippers and is also part of many organized day tours of the island.
This dramatic valley in the mountainous interior of Madeira was formed inside the crater of an extinct volcano. It's surrounded by vertical hillsides and was in the past only accessible by steep mountain paths. Nowadays, there's a tunnel that makes the valley much more accessible. Still, some of the roads in this area are not for the faint-hearted.
When the French pirates attacked the island in 1566, the rich Santa Clara Convent in Funchal was one of the main targets. The nuns fled into this valley deep in the mountains, where they were safe and had plenty of space for their cattle to graze. Thus the name, which literally means 'corral – or stable – of the nuns'.
You can visit the village in the valley or simply stop to enjoy the views at the Miradouro Eira do Serrado. From the car park, it is a short walk along paved paths to reach the viewpoint. If you do not plan to hike any levada trails, this is a good location to see some of the most spectacular mountain scenery in Madeira.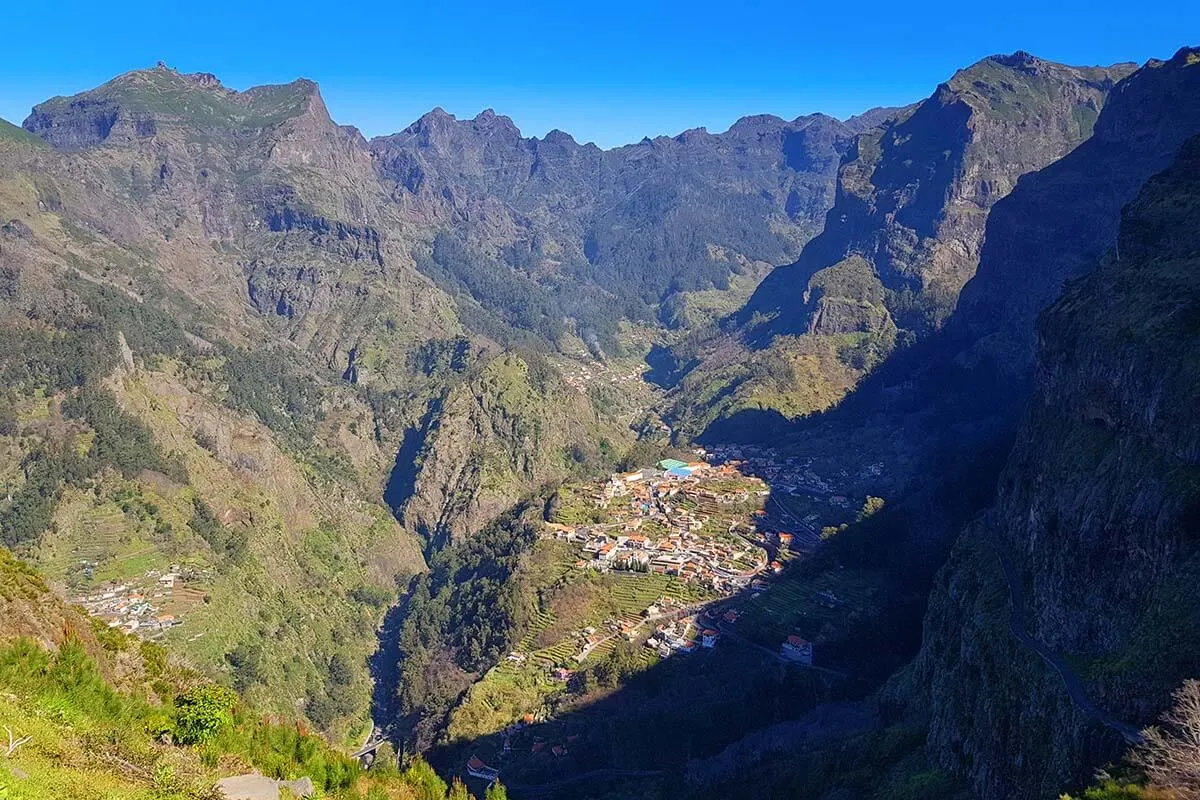 Good to know: Many tour groups stop at this viewpoint and this is a very touristy place, with a big hotel, a restaurant, and souvenir vendors. If you want to spend more time exploring the area (including the Pico do Areeiro nearby), then it might be interesting to stay at the Eida do Serrado hotel for a few nights. This would also save you quite some driving on the steep inland roads.
To enjoy tranquil views away from the crowds, you can hike from Eira do Serrado down into the village. However, the view remains pretty much the same as what you see on top. The trail takes about 1 hour (and you can take a bus or a taxi back up). Good hiking shoes are recommended!
TIP: Curral Das Freiras is known for its chestnut specialties – from soup to cakes and even chestnut liqueur. You can try some of these at the local shops, cafes, and restaurants in the village.
Getting there: The Valley Of the Nuns is just 20 km from Funchal. If you drive, be prepared for hairpin bends and sheer roadside drops. You can also catch a bus from the city center or come with a tour. If there's no space at the car parking at the viewpoint, just wait a few minutes – most people don't stay here that long.
TIP: The nearby Miradouro do Paredão and several other viewpoints located along a very steep mountain road in the direction of Pico do Areeiro, also offer nice views minus the crowds. If you have a car, be sure to check out this road as well!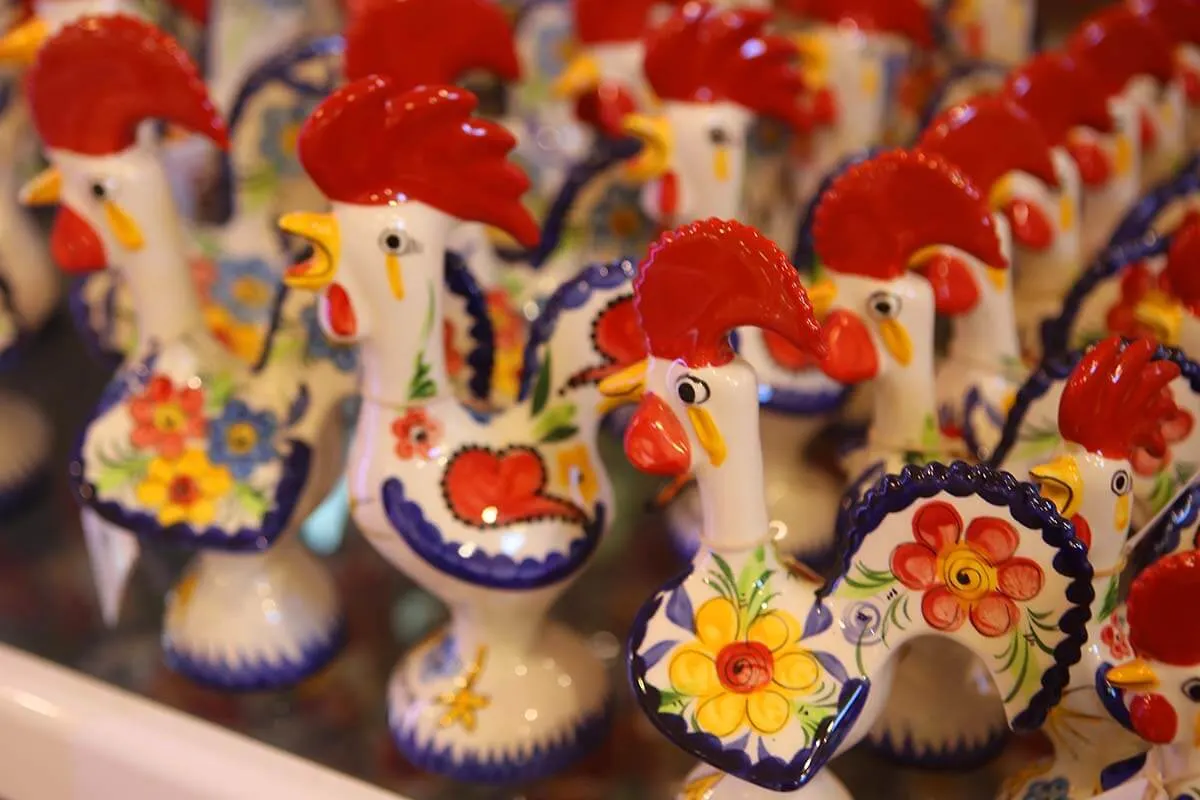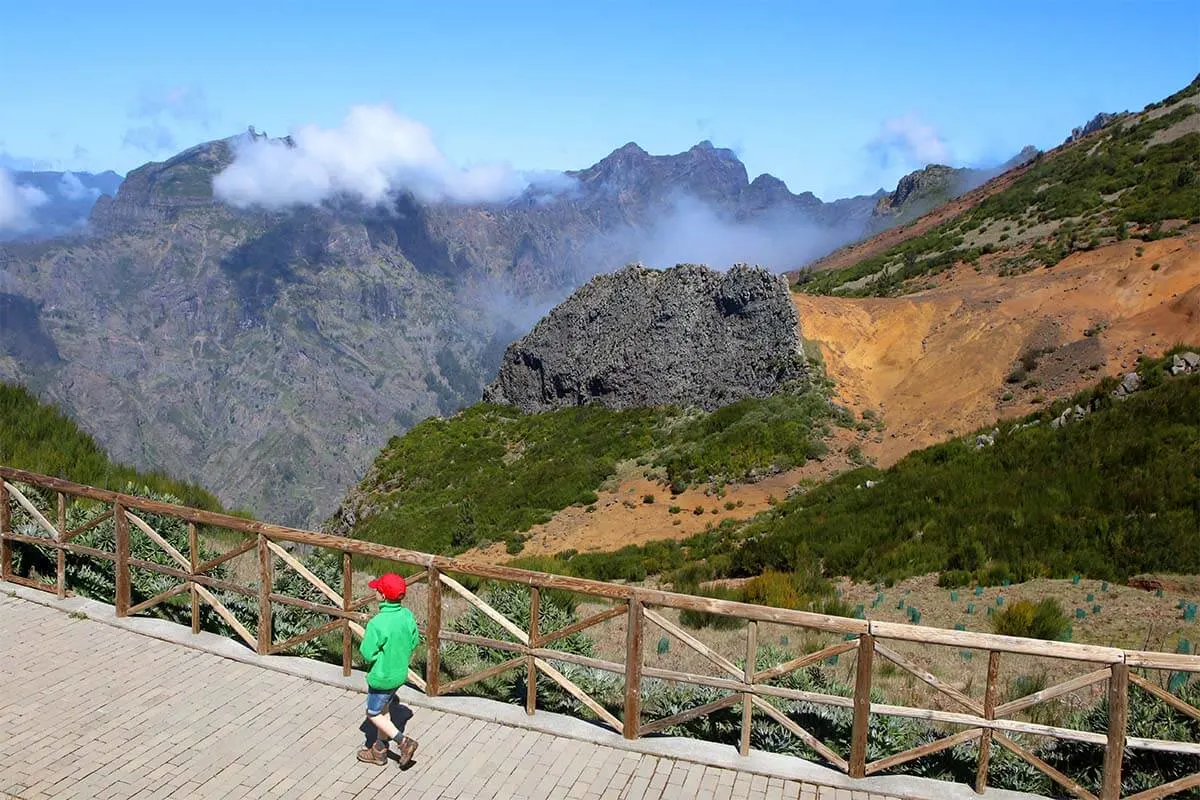 17. São Vicente Caves & Volcanism Center
São Vicente is a small seaside town on Madeira's north coast. It's best known for the Grutas de São Vicente, one of the popular tourist attractions in Madeira.
Even if you have seen many underground caves before, these are quite unique and worth a visit. The caves are not limestone caves but enormous lava tubes. They were formed by volcanic eruptions nearly 900,000 years ago.
You can explore 1,000 meters of underground tubes on a guided tour. After your tour, visit the on-site Volcanism Center to learn about how the caves and Madeira island were formed.
Practical information: Sao Vicente Caves are normally open daily except on Mondays. You don't need to pre-book and can normally just join the next tour when you arrive. For more up-to-date info, please check their website. There is also free parking, toilets, a shop, and a cafe on site.
Getting there: You'll need a car to visit here. It takes about 30 minutes to drive to Sao Vicente from Funchal.
TIP: Sao Vicente caves are a good attraction to visit on a rainy day in Madeira. It is also a cooling option to escape to on a hot summer's day. Also, if you are in town, check out some local restaurants by the sea. We were recommended Restaurante Caravela and ended up driving up there a few times during our holiday. It's a no-thrills local place that serves some of the best fish and limpets we had in Madeira.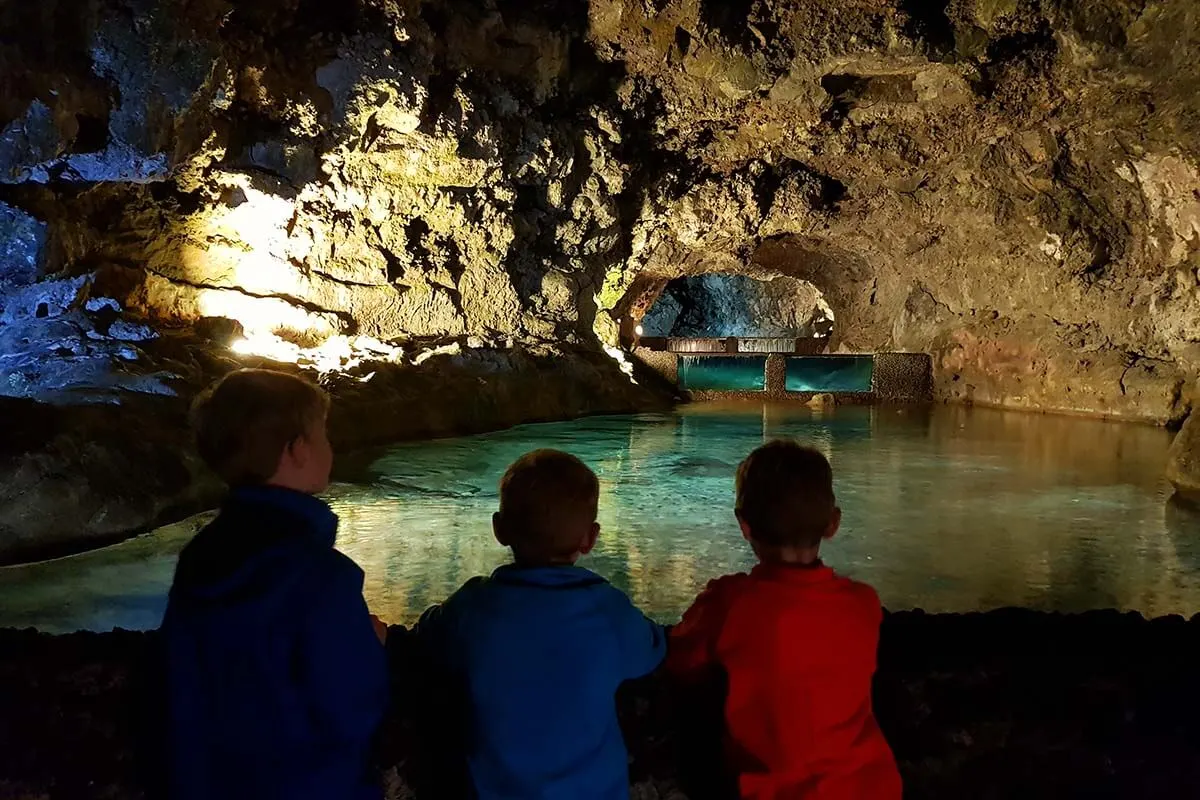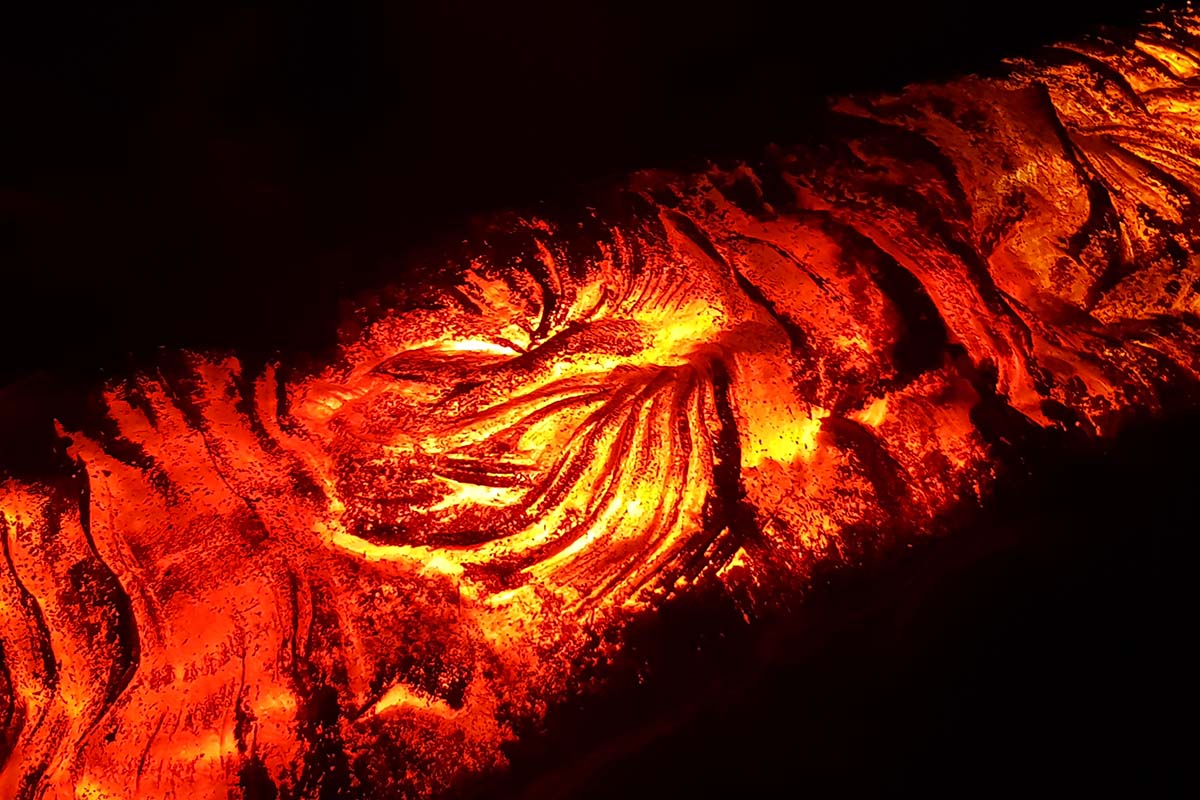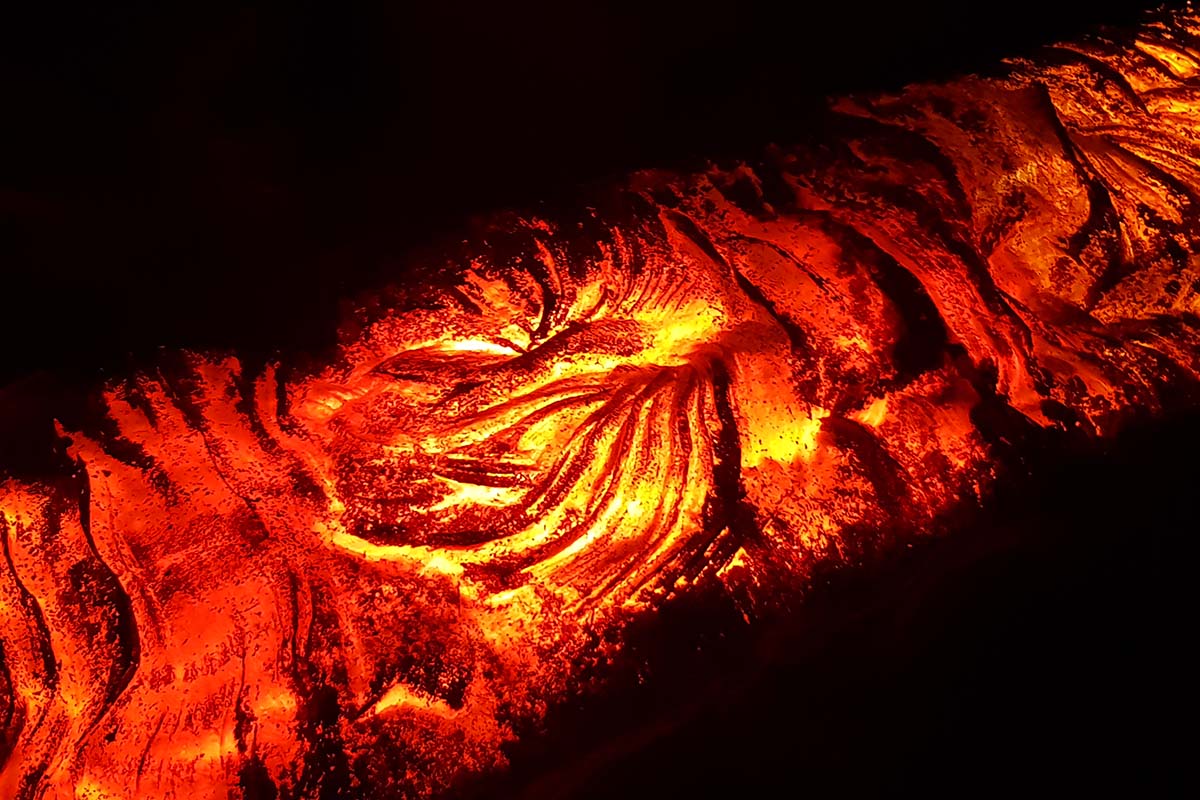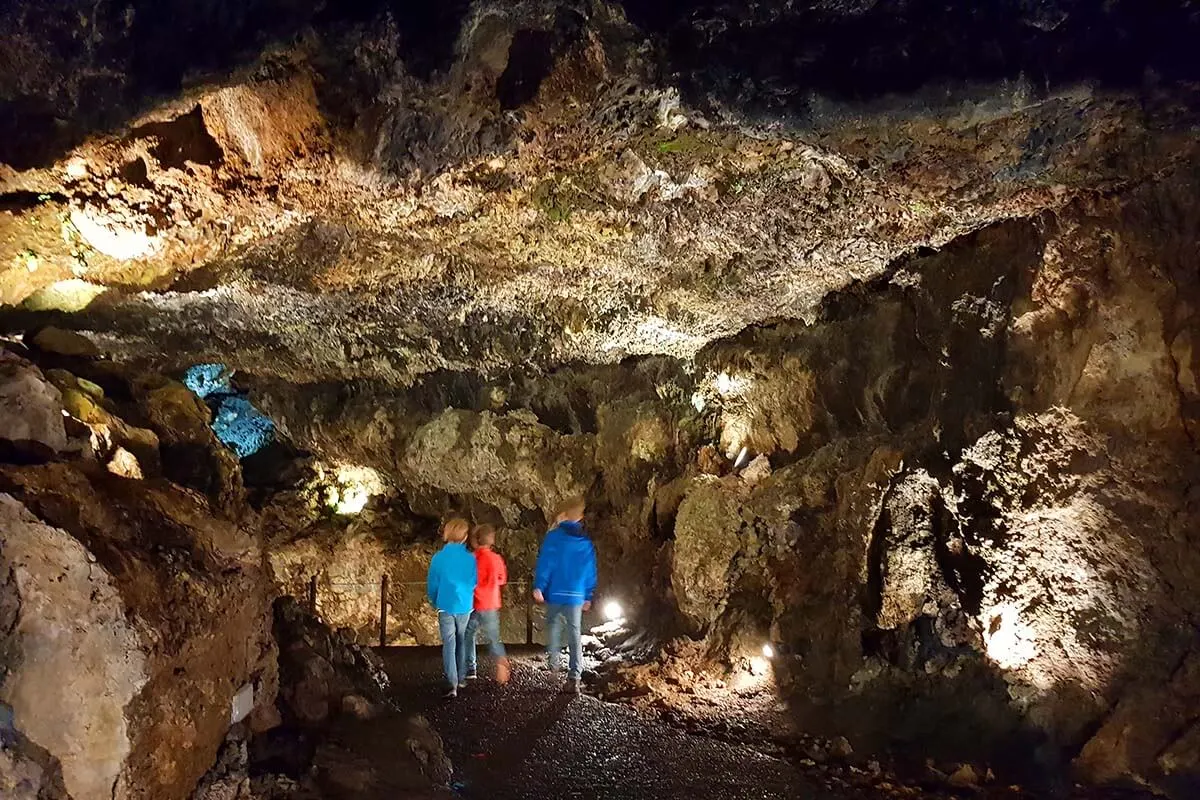 18. Santana Traditional Houses
Santana's traditional houses are among the most-photographed places in Madeira. These are the brightly colored, triangular-shaped, thatched-roof houses that you have likely seen on postcards and Madeira travel guides.
There are several publically-accessible houses in the center of Santana town on the north coast, and they are free to visit. During the day, you can buy some local products and souvenirs here. There's also a small tourist information center. But even if the houses are closed, you're not missing much – they are most impressive from the outside.
Good to know: You only need a few minutes here, and that makes Santana a popular stop on your way to/from Pico Ruivo (the highest peak of Madeira mentioned higher) or to Parque Florestal das Queimadas (see below). It's not really a place you want to drive to just for itself – the drive is really long for such a short visit. So it's best to combine Santana with some other interesting places in northeastern Madeira.
TIP: You can learn more about these houses and about the history and culture of the island at the Madeira Theme Park (Parque Temático da Madeira), a 10-minute walk or a few minutes drive from Santana. The park is open every day except Mondays.
This is not a rollercoaster ride theme park. Instead, it has four sections charting the geology, history, and culture of Madeira. There are playgrounds, pretty gardens, traditional craft displays and a boating lake. It is a fun, affordable place and especially fun for families looking for something nice to do in Madeira with kids.
Getting there: Santana can best be visited by car, and most east-Madeira tours also include a short stop here. There's a big parking garage just nearby, but it can get really busy here. So parking might be an issue if you come at the time when tours visit. For that, it's best to visit early or late in the day.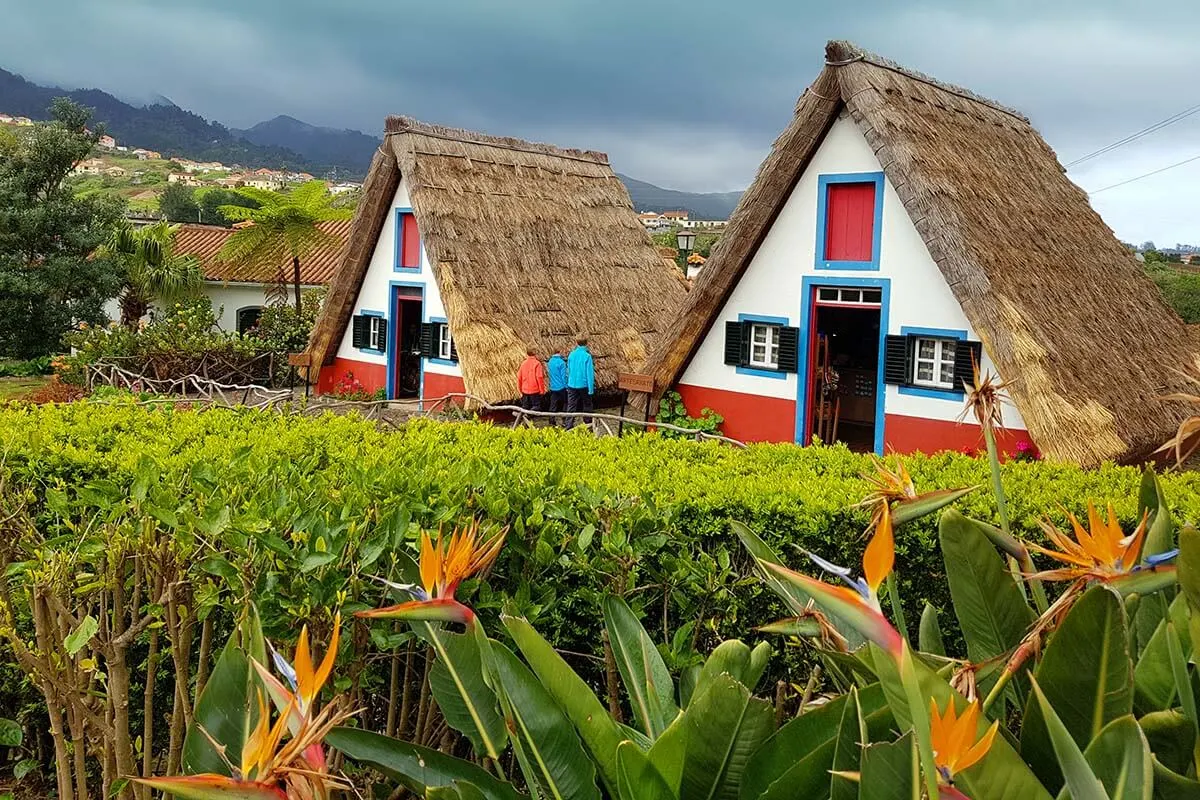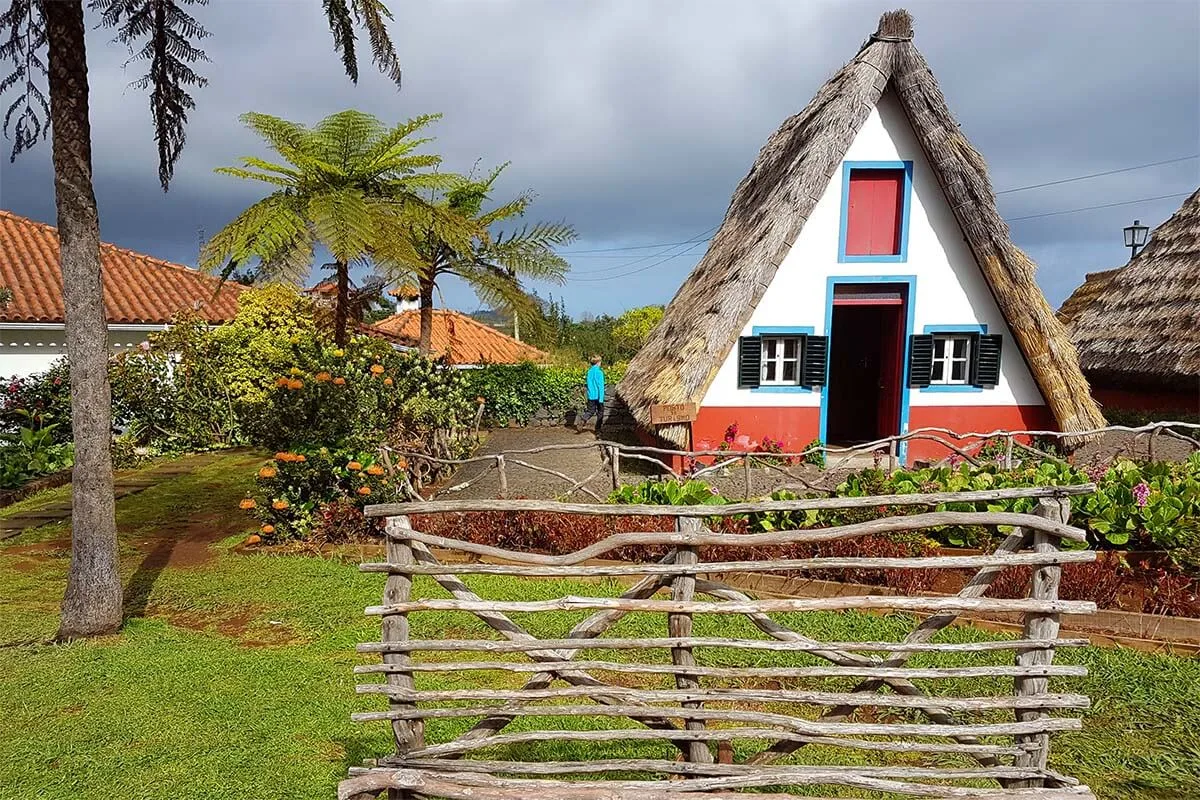 19. Queimadas Forest Park
Queimadas Forest Park is one of the nicest places to see in northern Madeira. And it can easily be combined with visiting Santana's traditional houses (mentioned above).
This otherworldly and wild-romantic park contains the last remaining Laurissilva trees on Madeira. As a result, it is a designated UNESCO World Heritage Site. There are lots of other plants here too, and the park is at its nicest in spring when rhododendrons and azaleas are in full bloom. The area can be explored via a network of idyllic woodland trails that are suitable for all ages.
Queimadas Forest Park is also the starting point for several levada hikes with great views over Madeira's northern coastline. One of the best levada hikes in Madeira – Levada do Caldeirão Verde hike – also starts here.
Levada do Caldeirão Verde trail winds for over 6 km through the Sao Jorge valley, culminating in the 100-meter high Caldeirão Verde waterfall. Be prepared for muddy paths, dark tunnels, and incredible scenery.
Getting there: The forest is a one-hour drive north of Funchal. If you don't have a car and want to visit here, there are also plenty of nice tours that come here and also do the above-mentioned hike.
TIP: Avoid coming here on the weekends since the place is very popular with the locals. Lots of families come to spend a day at the park, bring a BBQ, etc.
Practical Information: There is a cafe and toilets at the entrance to the park, close to the traditional-style thatched houses (that serve as vacation accommodation for the employees of the forest service). There is a car park on-site that was recently expanded and at the moment costs 3 EUR (and the machines only take cash). Alternatively, you can park at the nearby Pico das Pedras parking lot, a short walk away.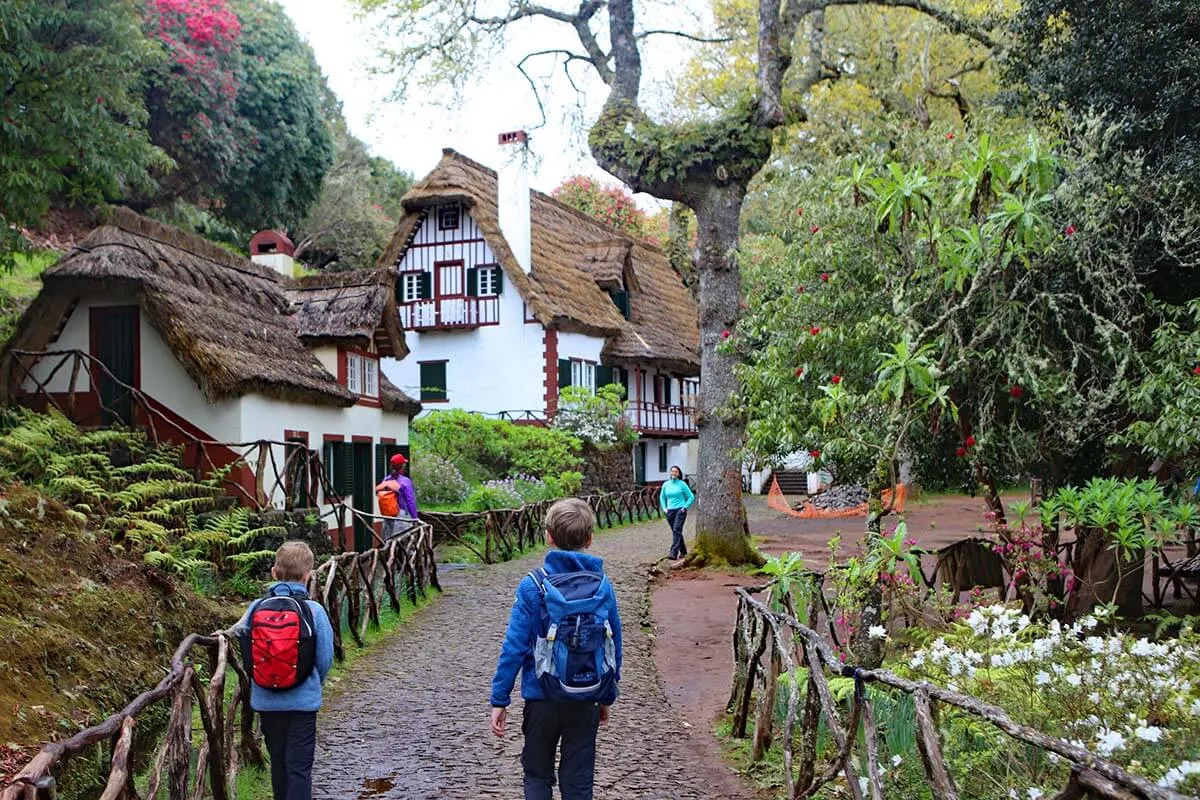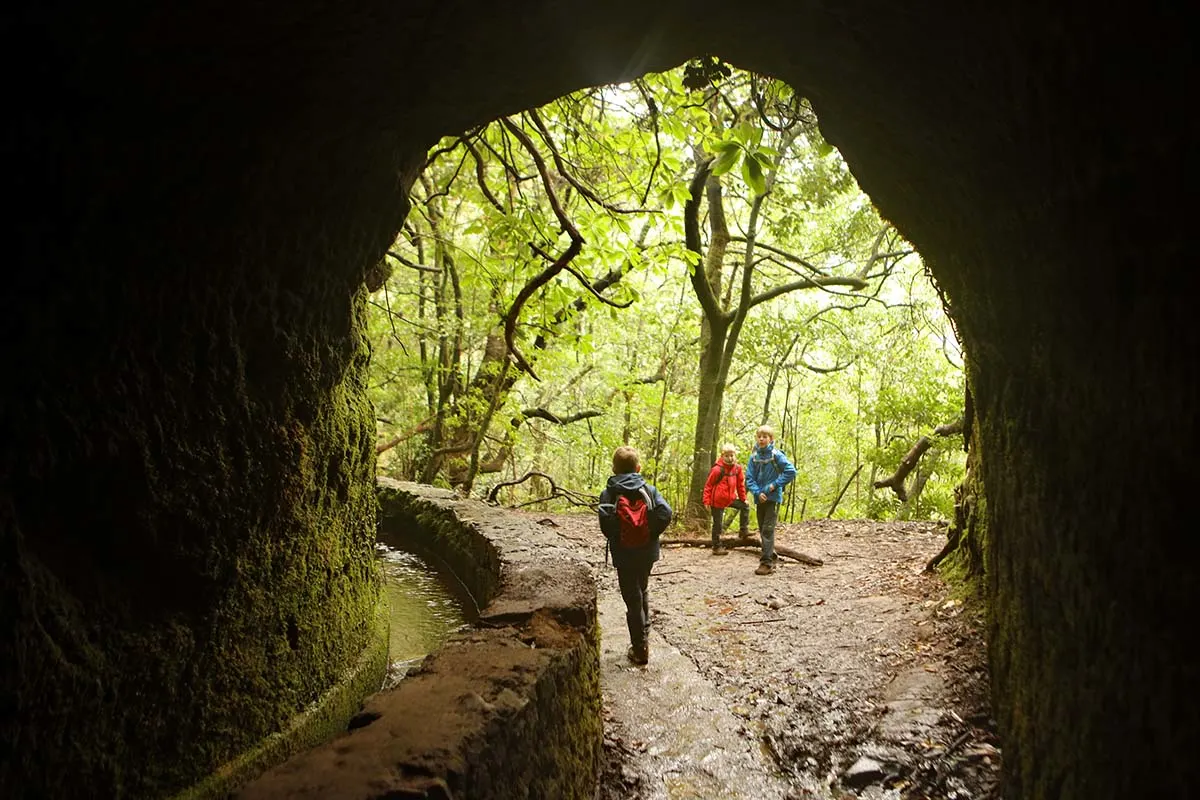 20. Balcões Viewpoint & Ribeiro Frio
Just north of Funchal in Madeira's steep interior is another popular place to visit – Ribeiro Frio. It is a scenic, mountainous area best known for its trout farm and as the starting point for multiple levada hikes.
One of the most popular hikes in Madeira – Vereda dos Balcões – can be found here. Its popularity is simple to explain – it's one of the easiest and shortest hikes in Madeira offering fantastic views. It's also just a really nice – albeit muddy – walk through a beautiful forest.
This easy, flat, 0.5-1 hr hike is suitable for all ages and fitness levels. The trail offers incredible views particularly at the Balcoes viewpoint at the end of the trail. On a clear day, you will be able to see Madeira's three highest peaks, Pico do Arieiro, Pico Ruivo, and Pico das Torres.
This trail is gentle and is a spectacular introduction to hiking in Madeira. It is also a good location to see native vegetation and bird species such as the Trocaz pigeon.
Getting there: You can get here by car or by bus from Funchal. It's just about 18km from the city, but the roads are really narrow and winding, so count at least 40-45 minutes to get here. Parking next to the road can be a bit challenging to find, so – depending on where you find a spot – the hike can get twice as long. This popular east-island tour includes this hike and a visit to the trout farm at Ribeiro Frio in their itinerary.
TIP: As this is a very accessible and popular location, it gets very busy in peak season. Visit early in the morning and on a clear day to enjoy the best views.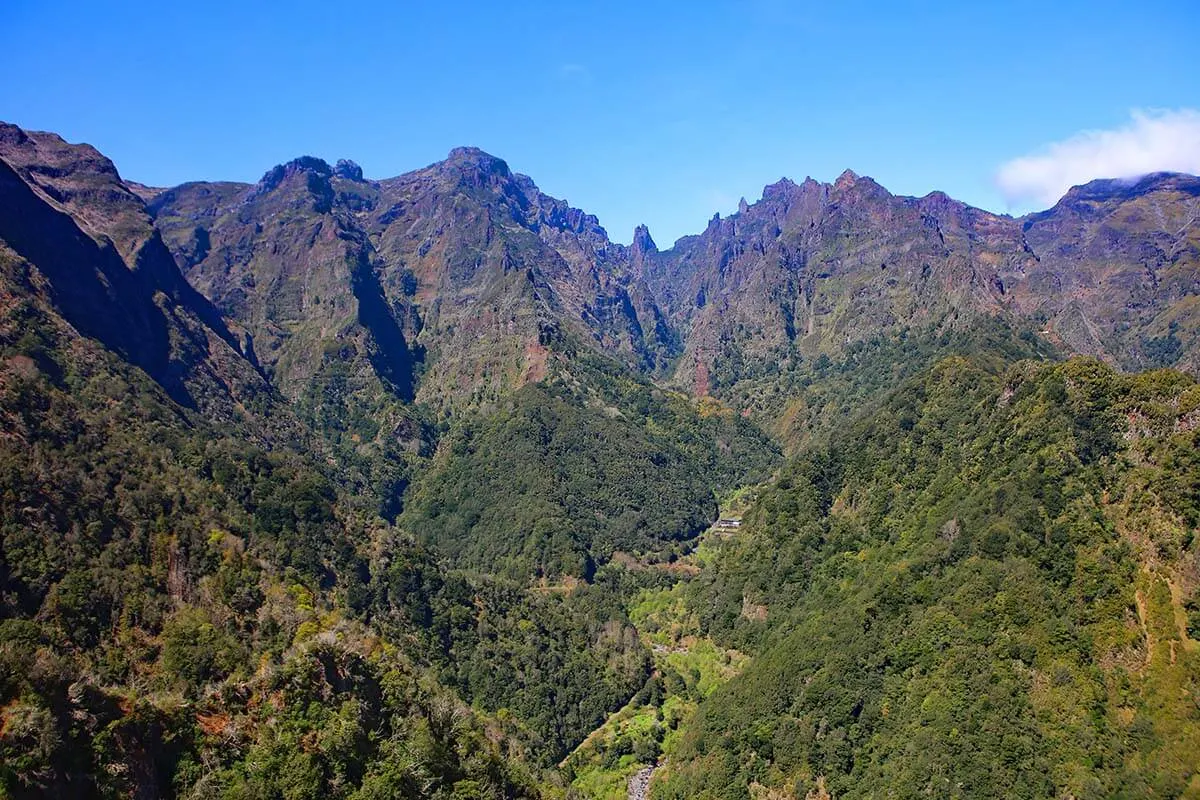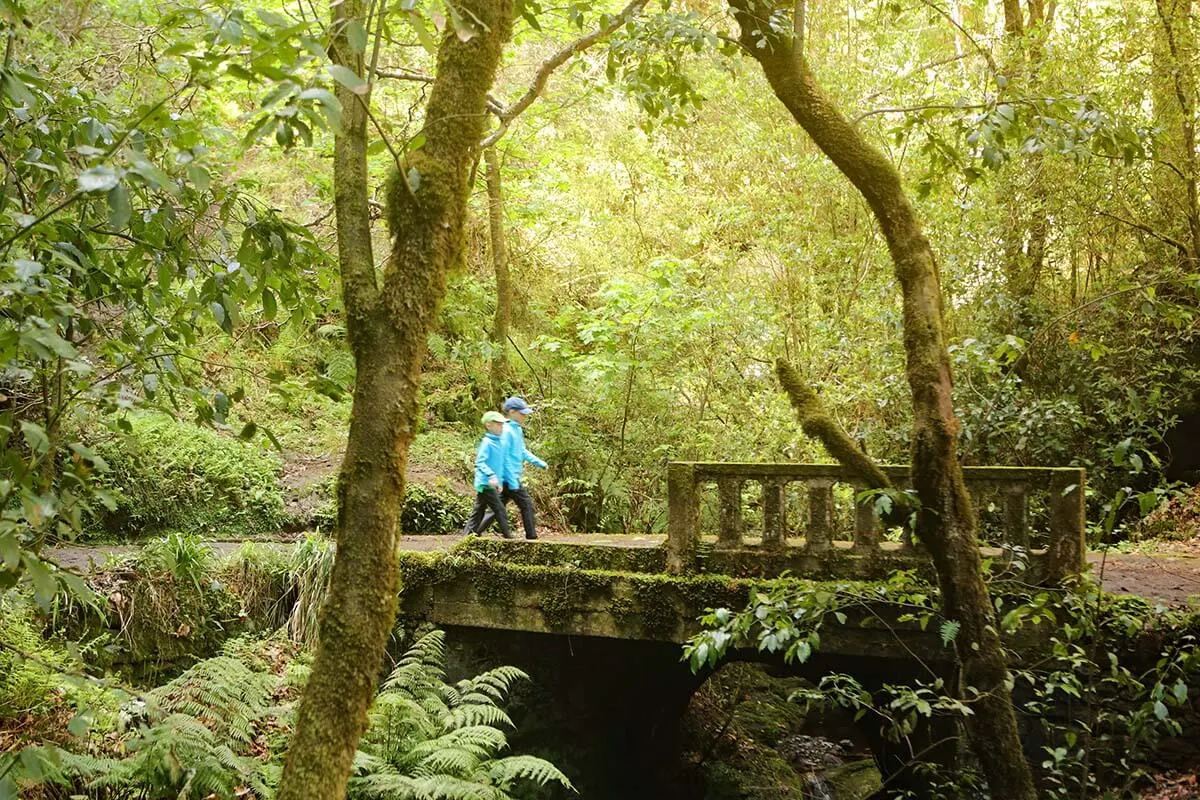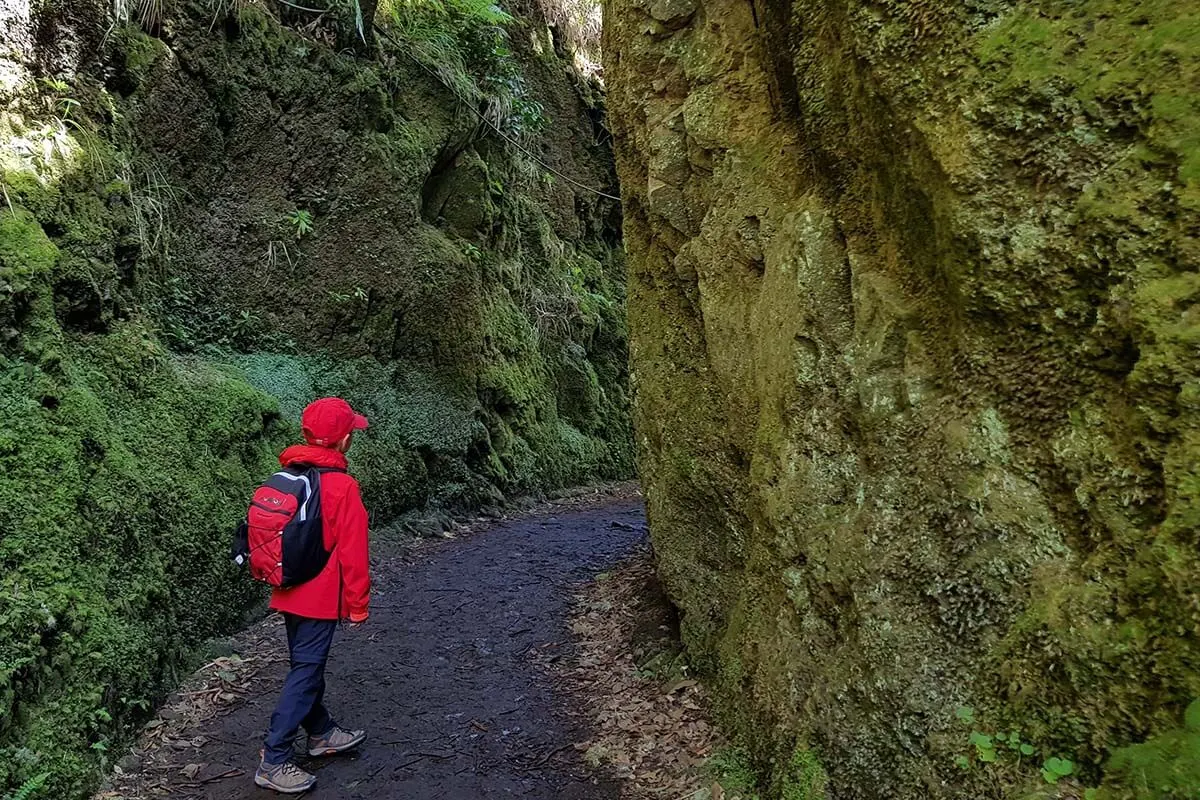 21. Porto Santo Day Trip
Located about 75 km northeast of Madeira, the island of Porto Santo is a popular place to visit if you are spending a longer vacation in Madeira and have plenty of time.
The island is smaller, flatter and more arid than Madeira. However, it does have something that Madeira lacks – long, golden, sandy beaches. In fact, Porto Santo has 9km of sandy beaches. Additionally, as the beaches are rich in calcium and magnesium, they are reputed to have therapeutic properties.
You can spend a day at the beach, go snorkeling, or book a kayaking tour at the stunning Calheta Beach in Porto Santo.
If sunbathing and swimming in crystal clear warm water is not for you, then you can also book a tour and explore this 11km long island with a 4×4. Alternatively, wander the streets of the capital Vila Baleira and visit the home of Christopher Columbus. Climb the 517-meter Pico do Facho, the highest peak on the island, or visit the Palm Tree Farm (Quinta das Palmeiras).
Getting there: You can fly to Porto Santo in 15 minutes from Funchal's Cristiano Ronaldo airport. Alternatively, it's a 2.5-hour ferry crossing each way. Boats for Porto Santo depart from Funchal marina and you should definitely book in advance (see the website of the ferry company for more info).
Good to know: While Porto Santo can be a nice vacation destination in itself, it is possible to visit the island on a day trip from Madeira, also if you take a boat. There's usually a ferry from Funchal early in the morning and a ferry back late in the evening.
TIP: If you want to visit the island, but find it overwhelming to plan a day trip, check out this highly-rated day tour. It includes the ferry and sightseeing on the island.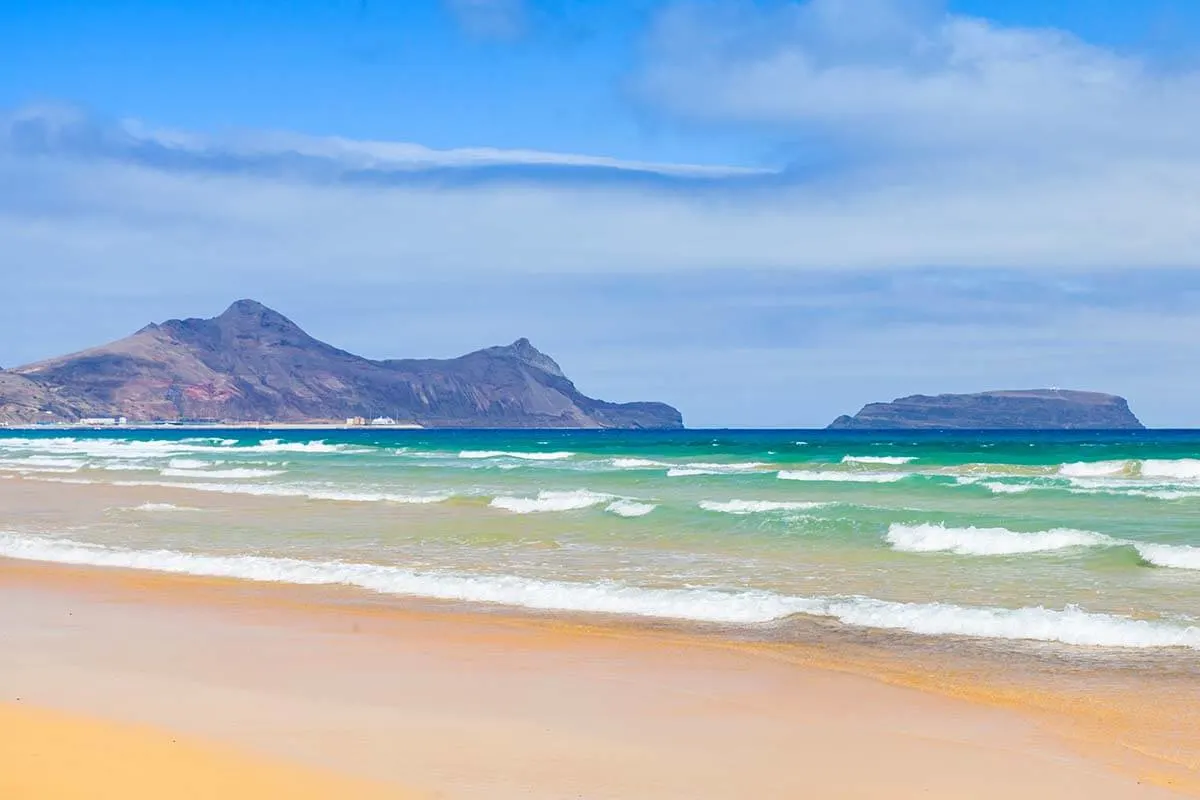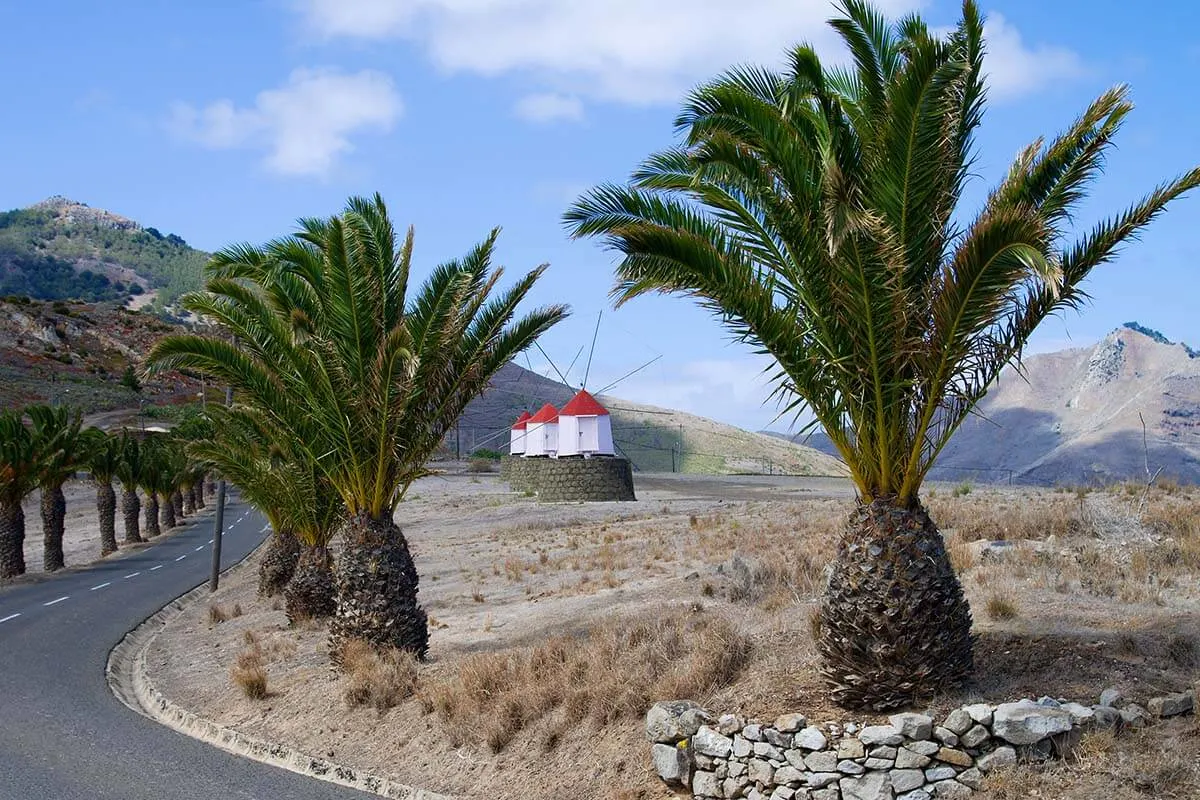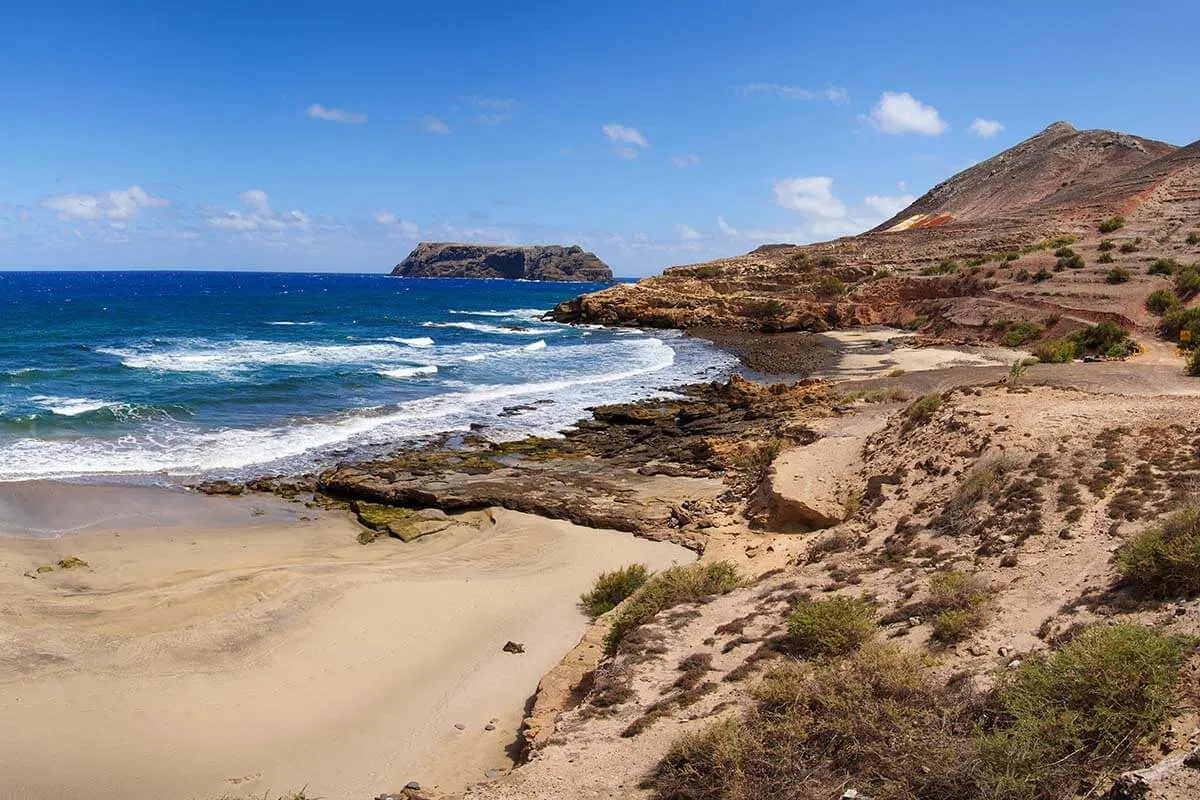 22. Special Events & Festivals in Madeira
Whenever you visit Madeira, the chances are big that there will be a festival happening somewhere. They really have a party for everything – from surfing to running, traditional celebrations devoted to all kinds of saints, to festivals dedicated to onions, tuna, sugarcane, or trout, to name just a few…
The largest annual events on Madeira include the lively Carnival in February, the Flower Festival in May, the colorful Festival of Popular Saints in June, and Madeira Day on July 1st.
Foodies will enjoy small, regional food festivals, such as the Cherry Festival in Câmara do Lobos in June or the Apple Festival in Calheta in September.
The most popular festivals are the Madeira Flower Festival, Madeira Wine Festival, and New Year's Eve.
Madeira Flower Festival is usually held in May and lasts a few weeks. Expect parades of floats adorned with flowers and floral carpets on the streets. There are free public displays of traditional music and dancing. The highlight of the festival is the Children's Parade during which the children construct a floral 'wall of hope'.
Madeira Wine Festival is held at the time of the harvest, at the end of August – early September. The festival usually spans several weeks culminating with the Wine Harvest Festival at Estreito de Câmara de Lobos.
Madeira's New Year's Eve festivities attract visitors from around the world. At midnight, a spectacular 8-minute-long fireworks display is launched from 50 different locations around Funchal. If you want to party or just see some amazing fireworks, Madeira is a great place to be at New Year's.
Good to know: Madeira gets very busy during festivals, particularly around Christmas/ New Year's Eve. Be sure to book accommodation and tours in advance.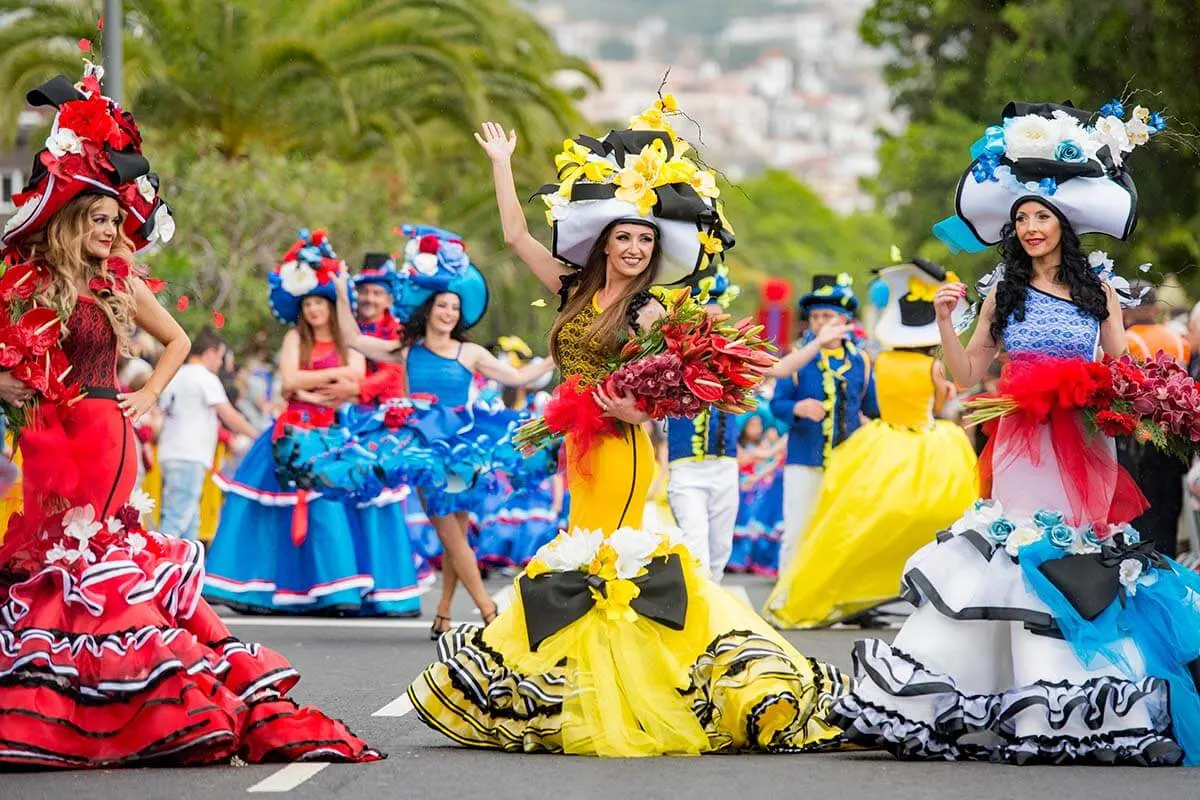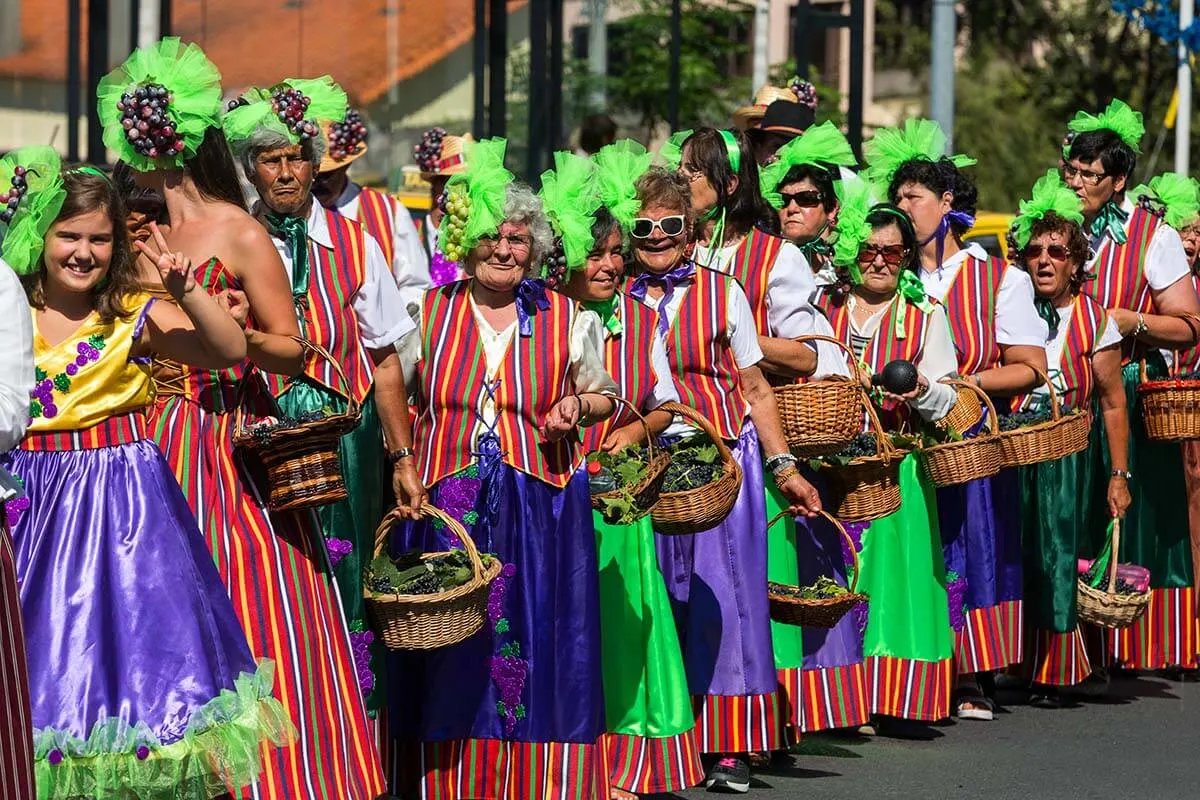 Additional recommendations for things to do in Madeira
As already mentioned, I don't want to overwhelm you with too many options of places to see and things to do in Madeira. So in our article, we tried to focus on the most popular sights and activities.
However, if you have all those covered and/or are looking for some more ideas on what to see in Madeira, here are a few additional recommendations:
Seixal. This is a small community with a nice black-sand beach and some natural volcanic pools on the north coast of Madeira. If you are looking for a quieter alternative to the popular Porto-Moniz, this can be a good option.
Camacha, aka the basket weaving capital of Madeira. This place is often mentioned as one of the must-sees in Madeira and many tours like to visit here. However, its main attraction Café Relógio with a wicker museum and weaving demonstrations seems to have closed permanently. You can still visit Camacha Wicker Factory, but it's just a small, low-key shop where you can see a traditional basket weaving demonstration and buy some woven items (if you have the space in your luggage).
Madeira Whale Museum (Museu da Baleia da Madeira) in Calheta. This is a small but well-done museum where you can see some cool whales and learn more about Madeira's whaling history.
Posto Florestal Fanal. This is an ancient laurel forest in northwestern Madeira. It looks very special and mystical in the fog. If you can catch this place when the clouds are low, it has a really unique atmosphere that many find worth the long drive.
Madeira's north coast. If you have some extra time and don't mind some winding roads, drive the entire northern coast of Madeira. The views are really worth it!
Paul da Serra. This is Madeira's interior that you can explore by driving the road ER110. There are some really nice viewpoints here, such as Miradouro da Bica da Cana or Miradouro Molinas.
… There are more villages, viewpoints, coastal areas, and mountain roads that might be worth seeing in Madeira if you have even more time. But the above list should keep you busy for a week or two. If you're looking for some nice off-the-beaten-path places, be sure to also check our guide to some lesser-known places in Madeira that we found worth visiting.
LEARN MORE: Hidden Gems of Madeira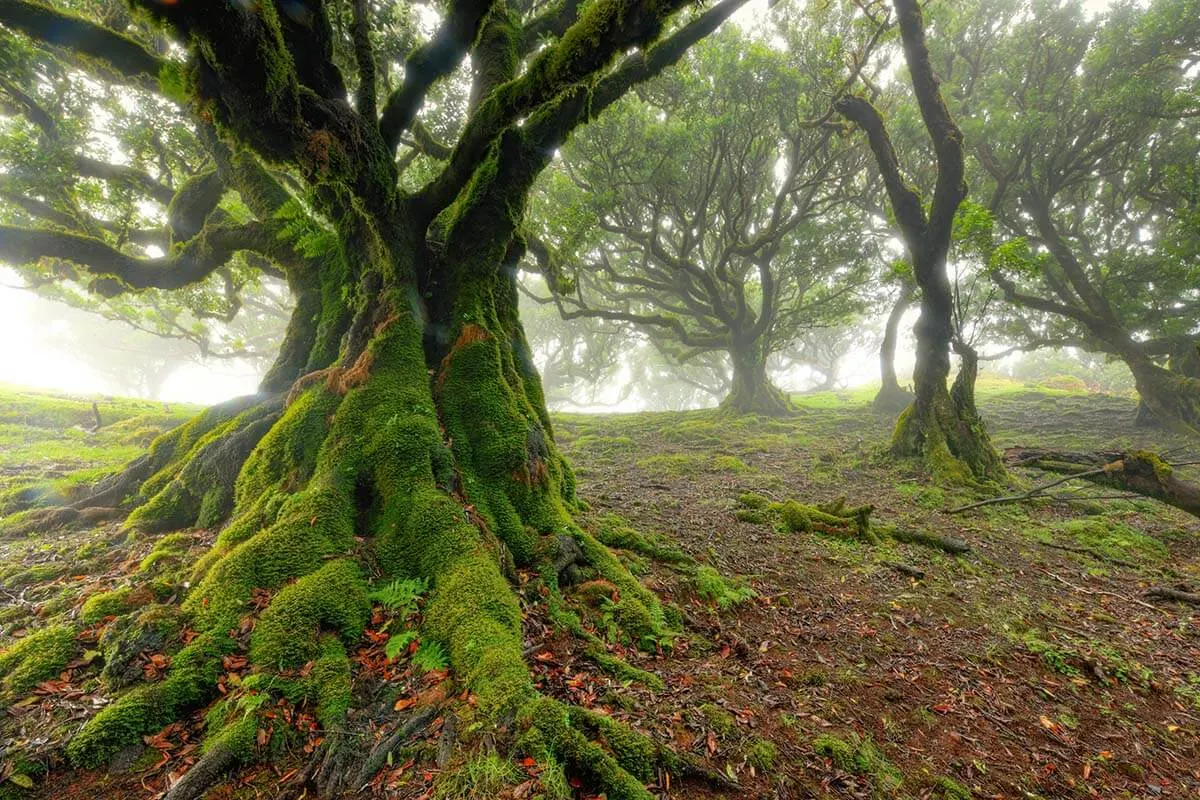 How to get to Madeira
Madeira is an island so the best way to get here is by plane. Most likely, you'll have to make a connection in Lisbon, but there are also direct flights from many other European destinations, especially in the high season.
If you are looking for direct flights or want to minimize the number of stopovers, TAP Air Portugal is the main airline for flights to Madeira.
How much time do you need & how to plan your time
As you can see, there's enough to see and do in Madeira to easily fill a few weeks… If you can, we recommend planning at least 7-10 days for Madeira – this will give you enough time to see all the main sights without having to rush and do the best hikes.
If you have 1-4 days in Madeira and want to see as much as possible in a short time, the best way to do this is by basing yourself in the capital city Funchal and taking some organized tours. The most popular tours that cover Madeira's top sights usually focus on either the eastern side of the island or on the west coast attractions.
If you have more time, I advise renting a car and visiting some of the musts in Madeira at a slower pace. In 3-4 days, you should be able to cover most of the main sights. But if you want to not just see, but actually explore all the most beautiful places in Madeira and do some hiking, you'll really need at least 5-7 days on the island. That's if you want to keep it somewhat more relaxed and enjoyable and not have to rush everywhere.
Where to stay
If you don't rent a car, stay in Funchal. It has the best transport connections and most organized tours start here. Some of the nicest resorts like Pestana CR7, Savoy Palace, and many others are located on the western side of the city. But there are many nice hotels and accommodations in the old town as well (such as The Vine Hotel or Hotel Cathedral, etc.). It really depends on what kind of vacation you're planning.
If you have a car, you could make a sort of a road trip and stay at 2-3 different places on the island. However, the distances aren't big and it's not really necessary. If you pick just one base location, I advise staying on the south coast.
In the south, pretty much anywhere between Caniço and Calheta Beach (this is where we stayed) is good. But if you want to be able to quickly get everywhere, then again the area around Funchal and close to the highway is one of the best places to be.
Our experience: We stayed in Calheta and it's a really nice area, with a small waterfront promenade, a small beach, and several nice restaurants nearby. It was easy enough to get anywhere we wanted from here, although driving to the east coast or Pico Ruivo could get a bit long if it was busy around Funchal.
On another trip, my parents stayed in Ponta Delgada on the north coast (not to be confused with Ponta Delgada in the Azores!). They liked the location as well and found it easy enough to travel everywhere from there because of the convenient tunnel that connects the northern coast with the south.
So, this is our guide to visiting Madeira. I hope that it gives you a better idea of what to expect and helps you plan an amazing trip!
If you are interested in more destinations in Portugal (mainland and also the Azores), be sure to also check our Portugal travel guide for a variety of destinations, itineraries, and travel tips.
Have a great time in Madeira!
If you found this post useful, don't forget to bookmark it and share it with your friends. Are you on Pinterest? Pin these images!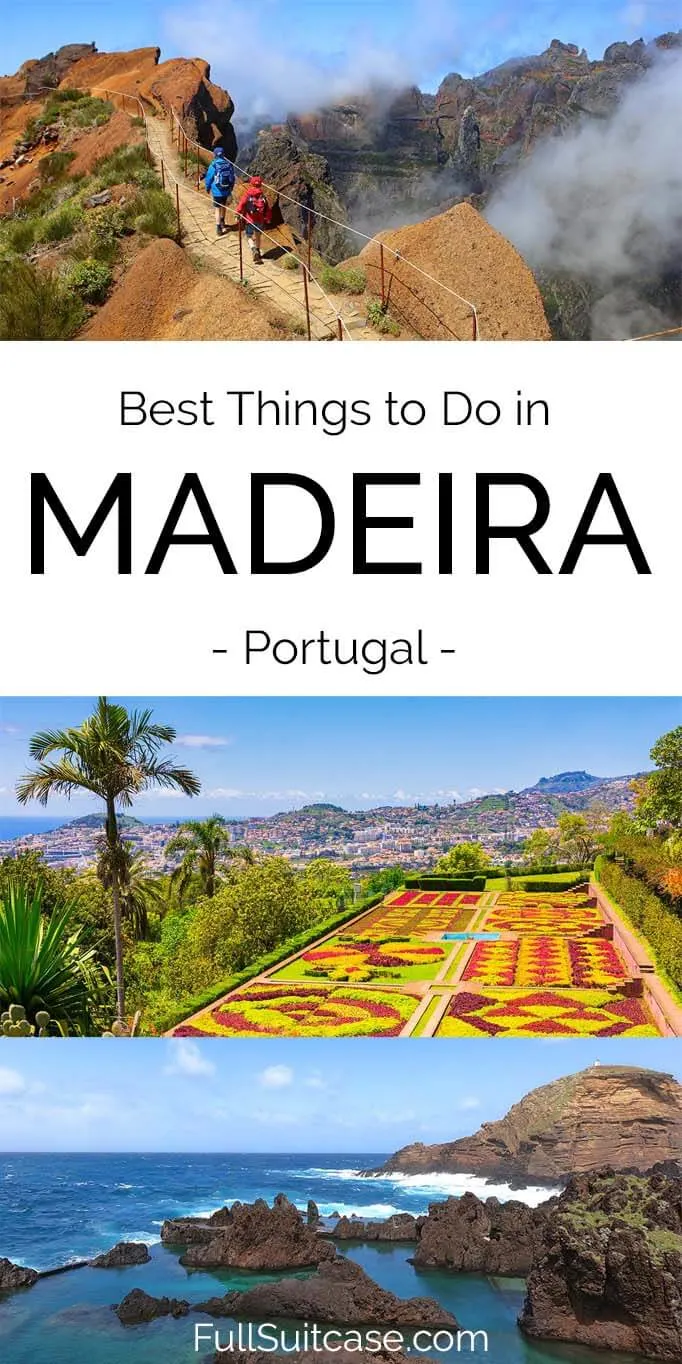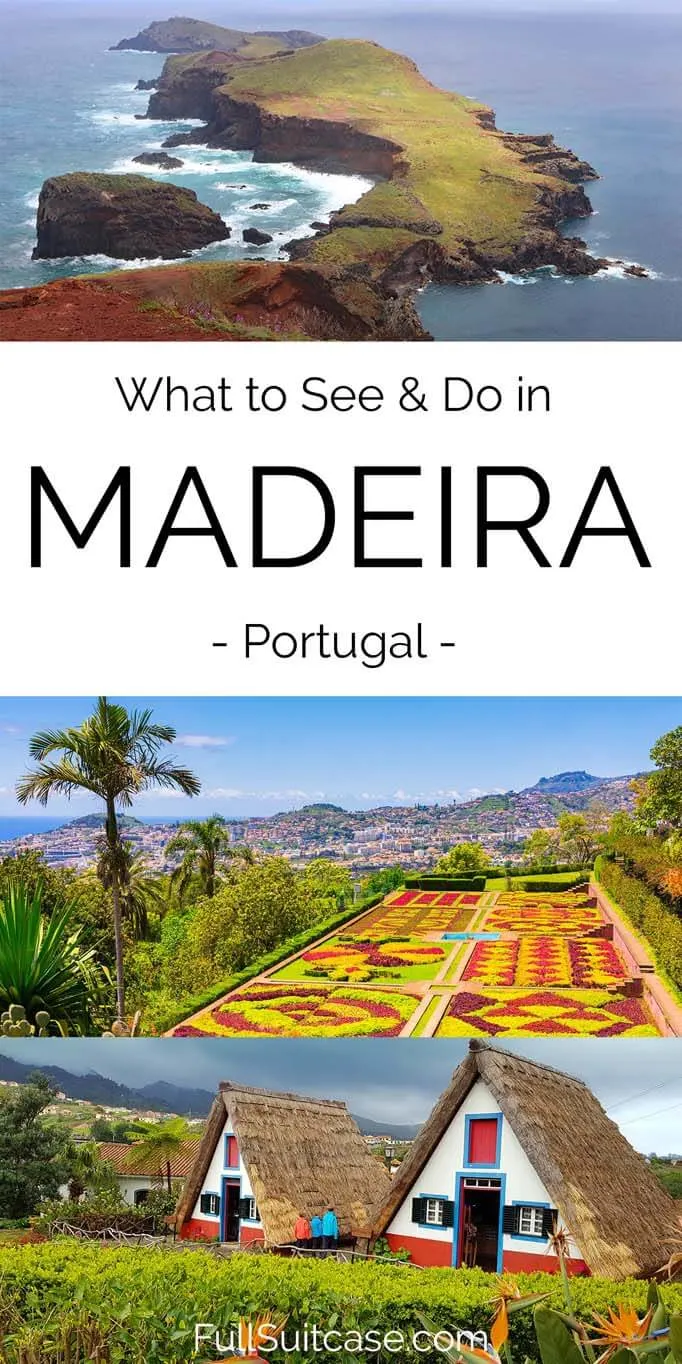 Some travel inspiration for Madeira and the Azores:
Some travel inspiration for mainland Portugal: