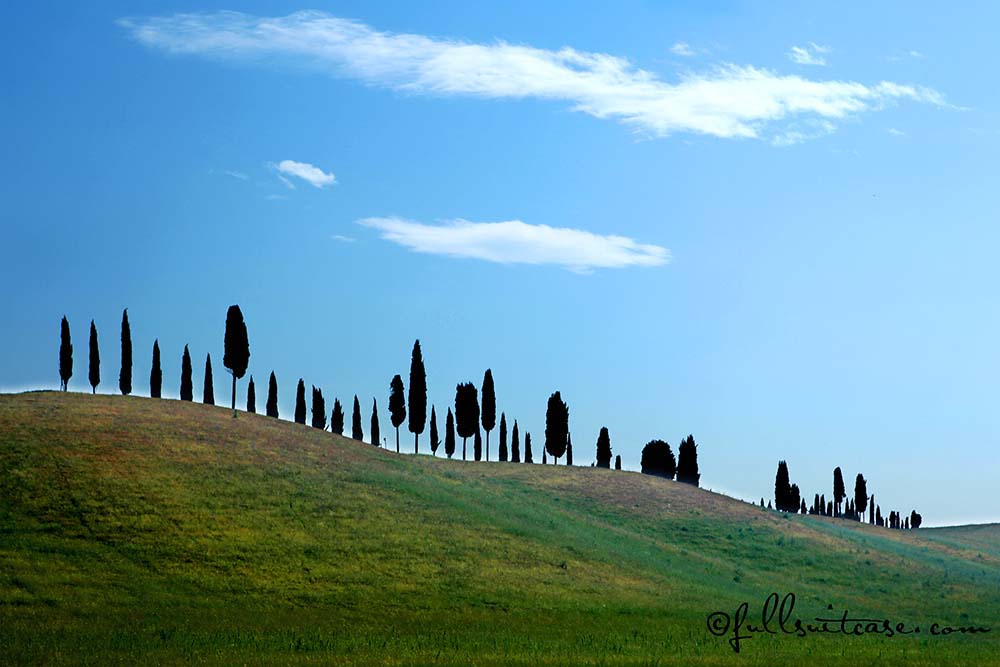 Tuscany region is one of the most beautiful places in Italy. With rolling hill landscapes, medieval towns, wonderful architecture and art, hospitable people who are fond of children, good weather, and last but not least tasty Italian food and wine.
Tuscany is also a big region that takes time to explore. But how to see the best of Tuscany if you do not feel like changing hotels every day?
In this article, we share our experience – where to stay in Tuscany so that you can see everything you want to without having to drive too much and without having to stay in different places every day.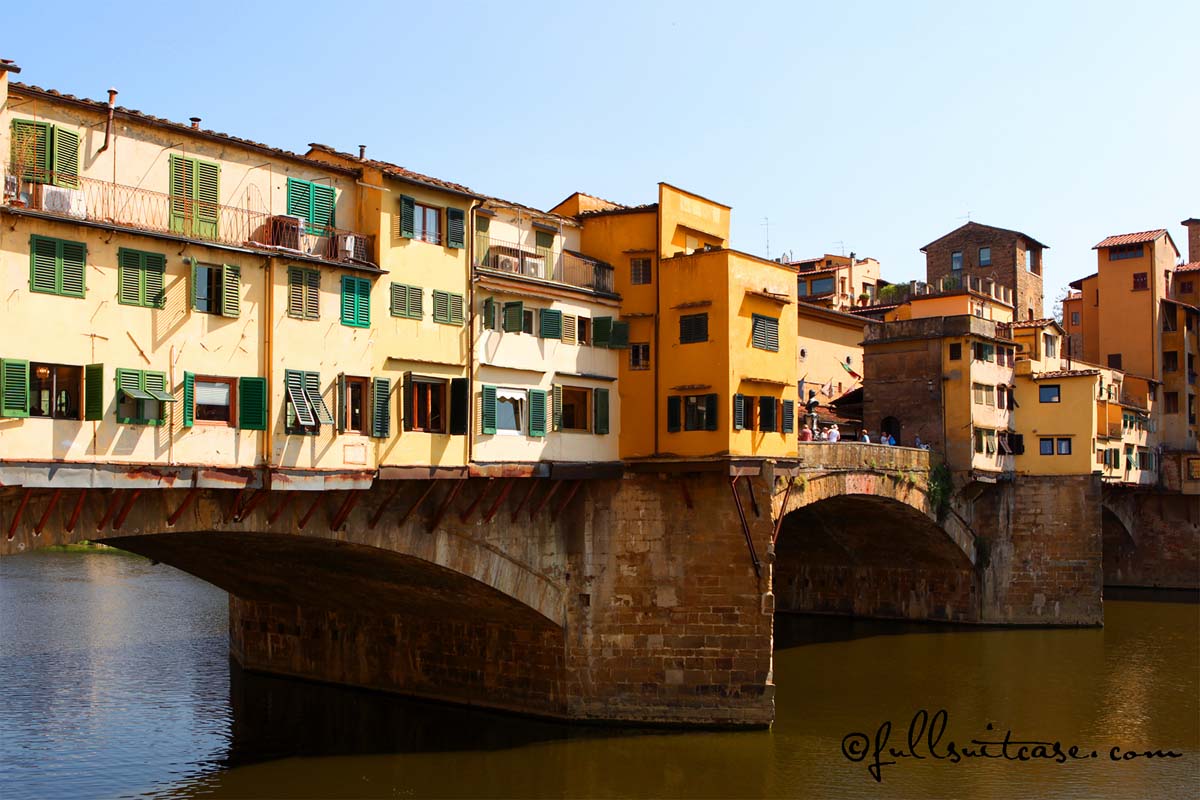 Why we chose just one hotel for 12 days in Tuscany
Our first trip to Tuscany was also the very first time we were traveling with all three of our children together. You can probably imagine that any destination would be challenging with the 8-month old twins and a 2-year-old.
When we travel, we travel in order to see places, and I can't imagine it any other way. So when I was looking for a hotel, I made sure that it was centrally located in Tuscany so that we could do some sightseeing as well. Sightseeing with 3 toddlers who could only travel in a buggy? Yes!
The key to this kind of vacation is variation. So we would do sightseeing one day and spend the next day by the pool and go out for dinner, followed by maybe a half a day sightseeing the next day. We would also take our time to stop at the playgrounds, let the children run around a city square chasing pigeons, stop for a gelato… and then for a second one.
So in order to make this vacation pleasant for everybody, we chose one single hotel for 12 days. We stayed in the area of Borgoiano – Montaione.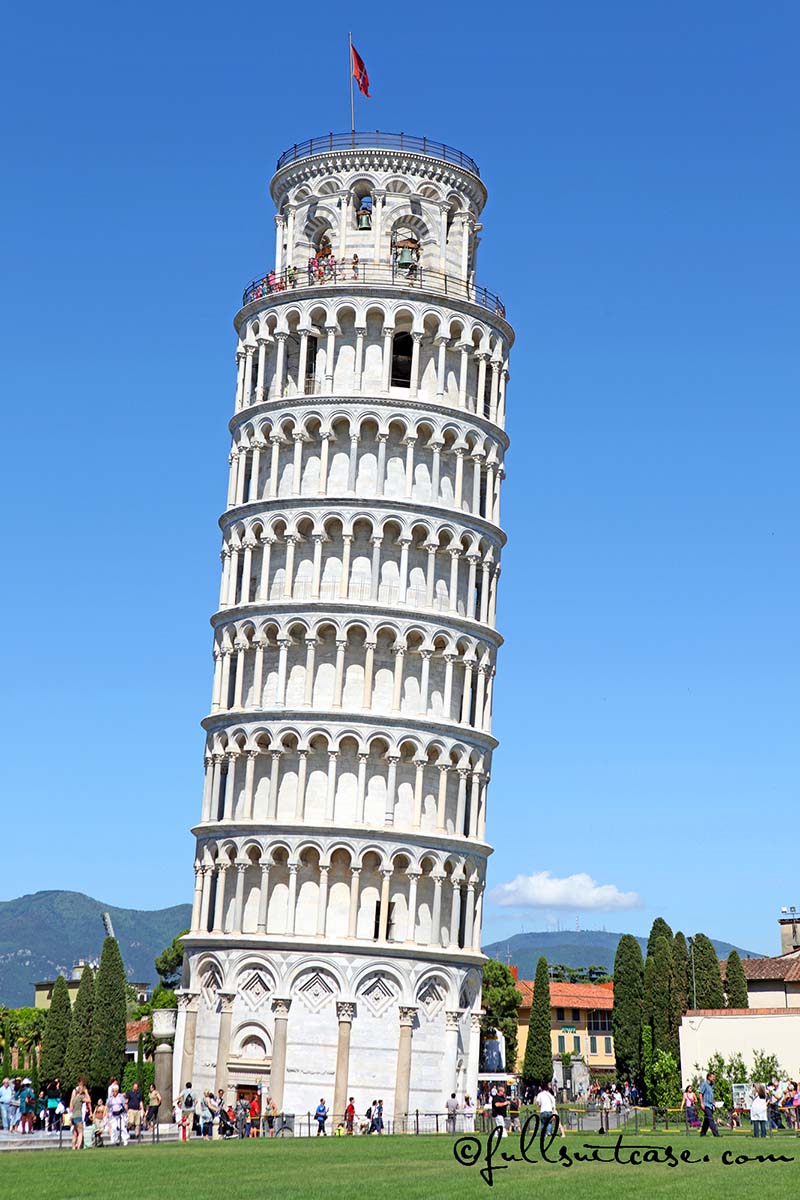 Where we stayed
We stayed at the family-friendly apartments Borgoiano in Toscana in a tiny village called Iano, in Montaione.
It's really in the middle of nowhere as you can see on the map (the red dot – thank you Google). But – it is in the middle of all the places we wanted to visit!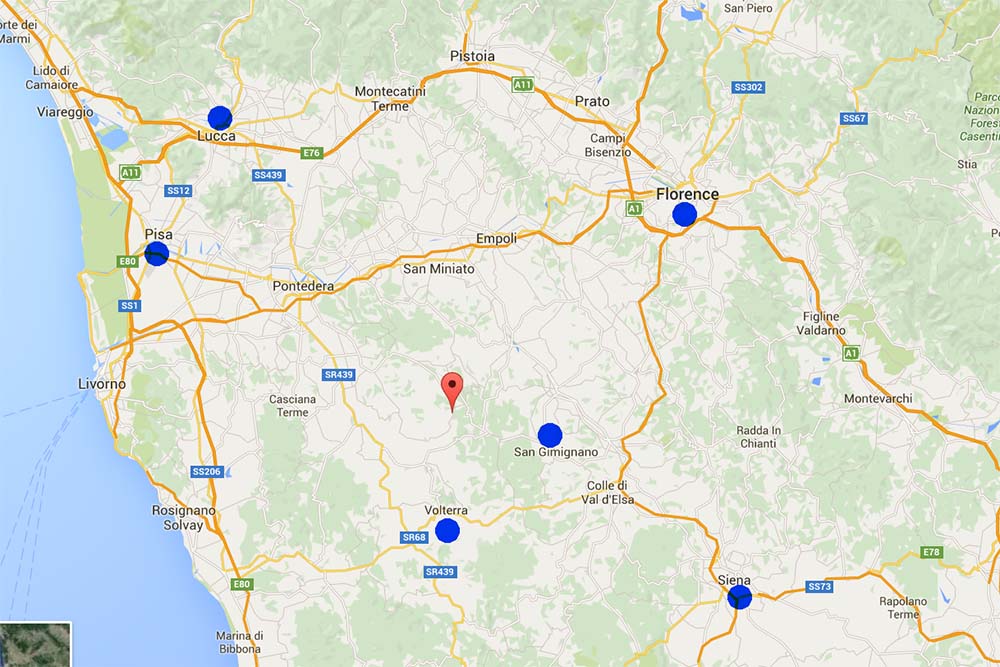 From Montaione, we were less than a 30 min drive from two beautiful medieval towns – San Gimignano and Volterra, a 1-hour drive from Pisa or Siena, just a bit over an hour from Florence, and 1.5hrs from Lucca.
I am not talking about just any places; these are one by one top destinations, all within such an easy reach. Here you can find the complete guide to the most beautiful towns of Tuscany.
We had a longer list of places to see and things to do, and we would have explored the region much more if we were not traveling with little children… Of course, we could have also chosen to stay home, or we could have stayed by the pool days in a row…
Taking this kind of vacation and staying in the middle of Tuscany, gave us the possibility to discover so many beautiful places while leaving plenty of time to rest, swim, and play with the kids.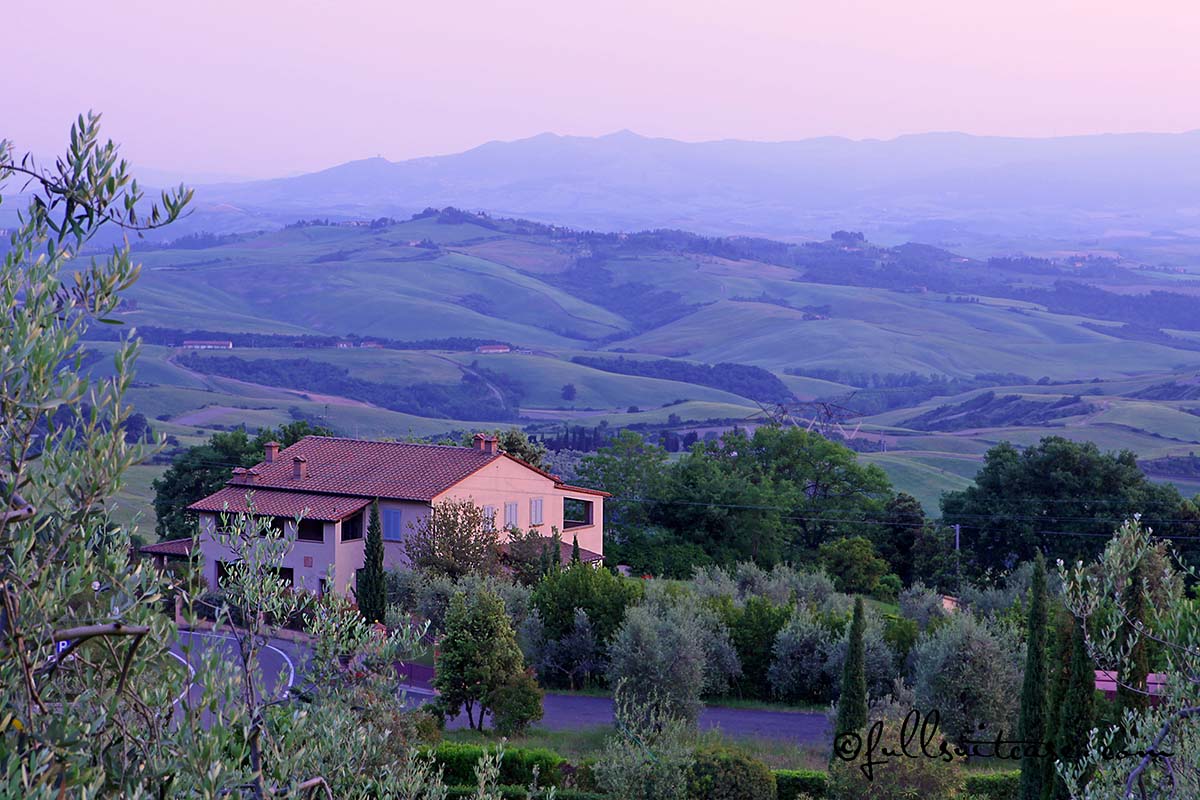 In fact, we loved Italy and this way of traveling so much that a year later we were back exploring the region around Garda Lake.
As I'm updating this article years after it was written, I have to add that we kept on going back to Italy with kids every year ever since. We visited Cinque Terre and the Italian Riviera, the beautiful Trentino region, we spent two summer vacations hiking in the Dolomites, and more.
There are so many beautiful places to see in Italy and it's often possible to just stay in one area and see so much without having to change hotels all the time. To us, Italy is the perfect destination for family vacations where you can easily combine sightseeing with some quiet off-time by the pool or at the beach. And Tuscany is one of the best places for that!
If you are looking for more inspiration for where to go in Italy, please check our Italy travel guide for more destination guides from all over Italy.
Alternative – stay in Florence
Alternatively, if you don't have a car or don't feel like staying in the rural areas of Tuscany where there's not much going on, consider staying in Florence. From there, you can easily take day trips or organized tours to many other places in Tuscany.
That way you can just stay in one hotel without having to pack and unpack every day, and still see a lot.
Here you can find some suggestions for where to stay in Florence for all budgets:
And on the GetYourGuide website, you can find all kinds of Tuscany tours from Florence.
READ ALSO: Best Cities to Visit in Italy