Anacapri is a small town located on Capri island in southern Italy. If you are visiting Capri – even if just for a day – you'll definitely want to see Anacapri.
But what to expect, what exactly is there to see and do in Anacapri, and what is worth your time the most if you have limited time here? Or – on the contrary – what to do in Anacapri if you are on a longer vacation in Capri and are looking for more interesting things to do on the island, in addition to the main tourist sights.
In this guide, you can find an overview of the main sights and best things to do in Anacapri, including some pictures and practical info for each place.
We also include a map and some experience-based tips and info to help you plan your visit, depending on how much time you have. You can find this practical information for visiting Anacapri at the bottom of this guide.
Take a look!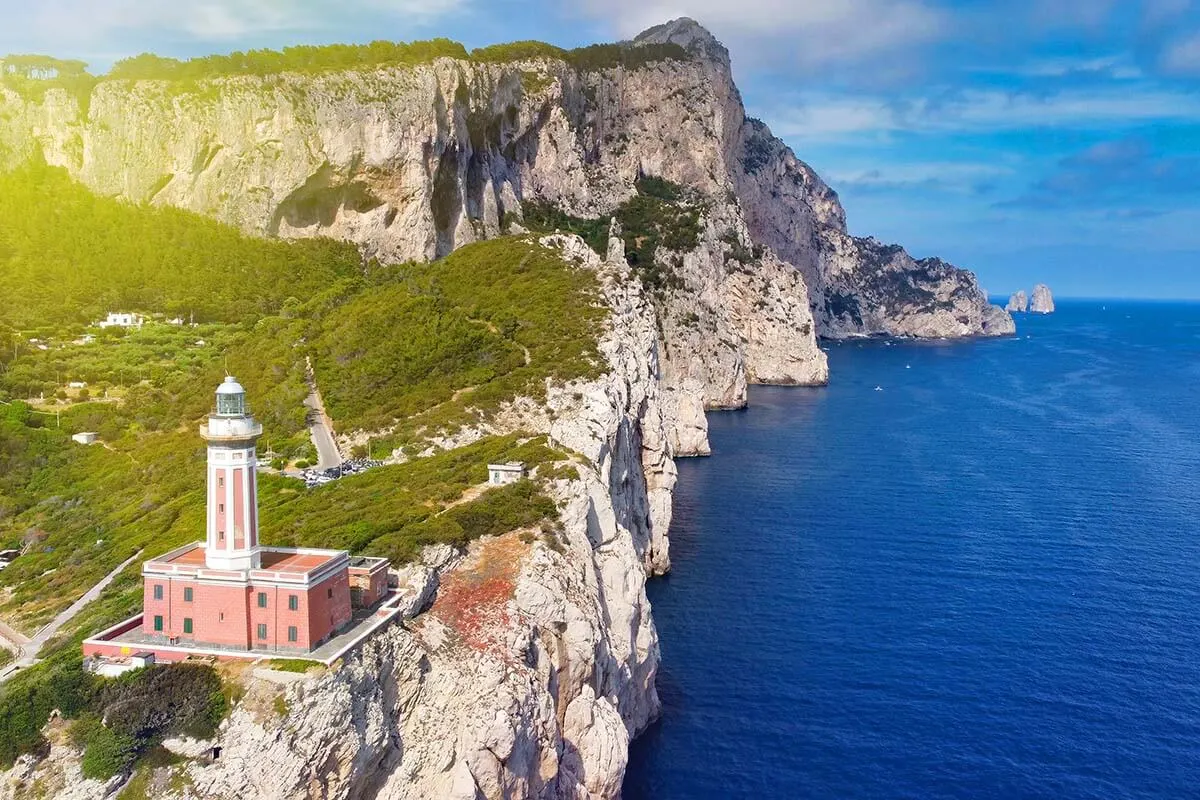 Best things to do in Anacapri:
1. Monte Solaro
The highest peak of the island, Monte Solaro offers the very best views in Capri. This is by far the most popular place to see in Anacapri! For many day-trippers, a visit here is also the main reason to come to Anacapri.
As you will see below, there's so much more to see in Anacapri than just visiting Monte Solaro! But as far as best sights go, indeed, this should be on top of your sightseeing bucket list.
From Monte Solaro, you have unparalleled views over the island of Capri, the stunning cliffs and Faraglioni rocks beneath, the Gulf of Naples and Mount Vesuvius, the Gulf of Salerno, and even Ischia island in the distance. If you are here on a sunny summer day, the bright colors of the sky and the sea, and the flowers on the mountain make the scenery picture-perfect.
We visited on a cloudy morning in early April, and even then, the views were amazing. It got even better when the clouds started to part. In summer, the scenery here is out of this world!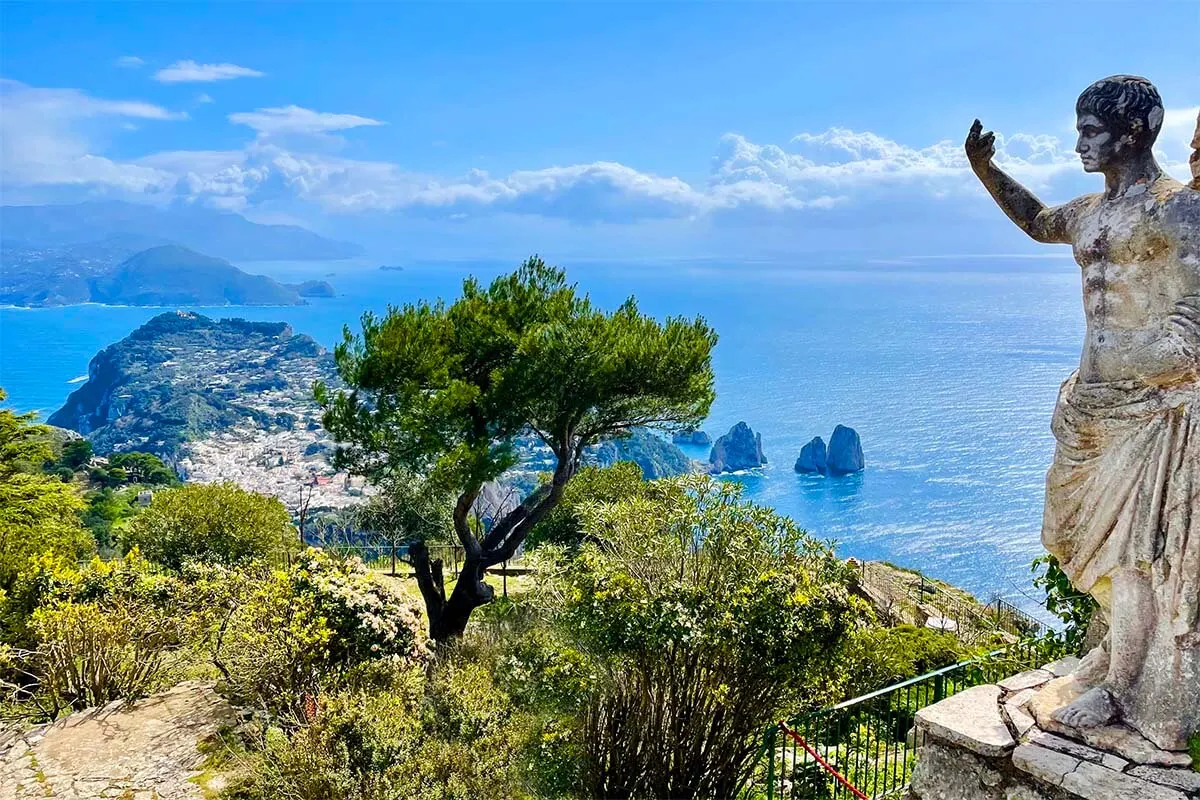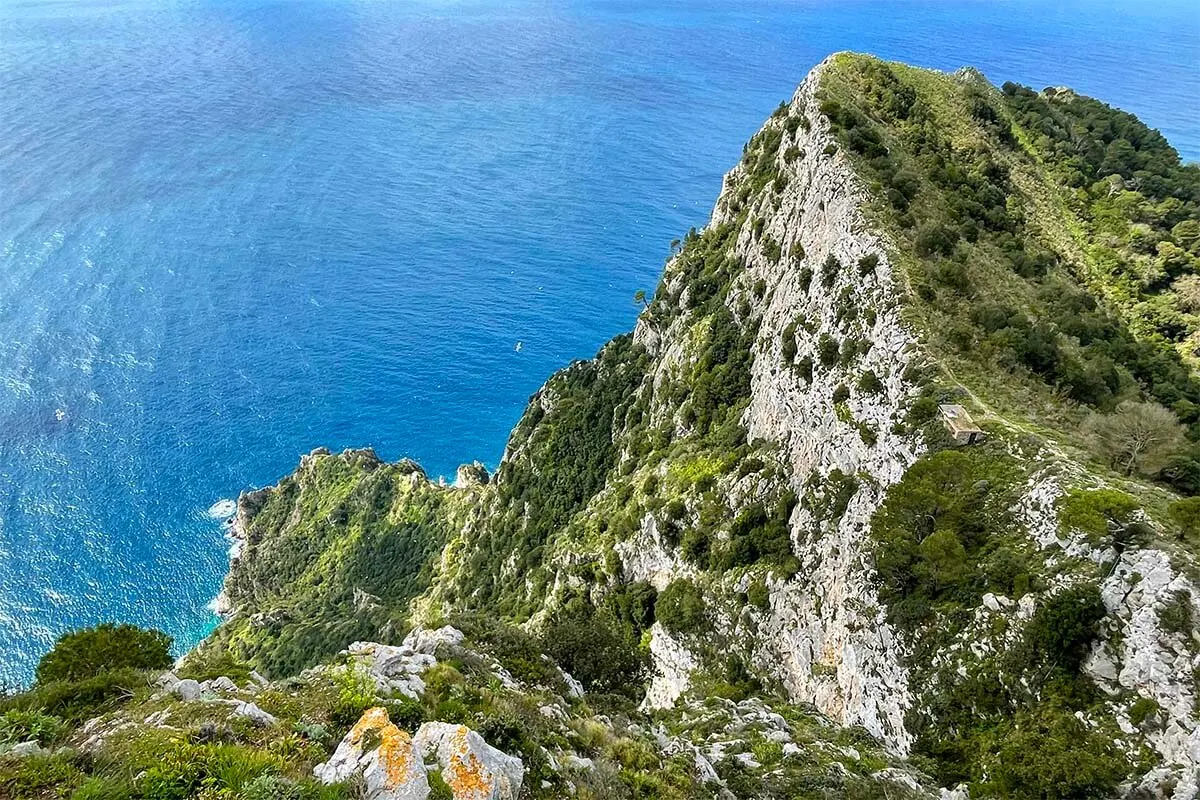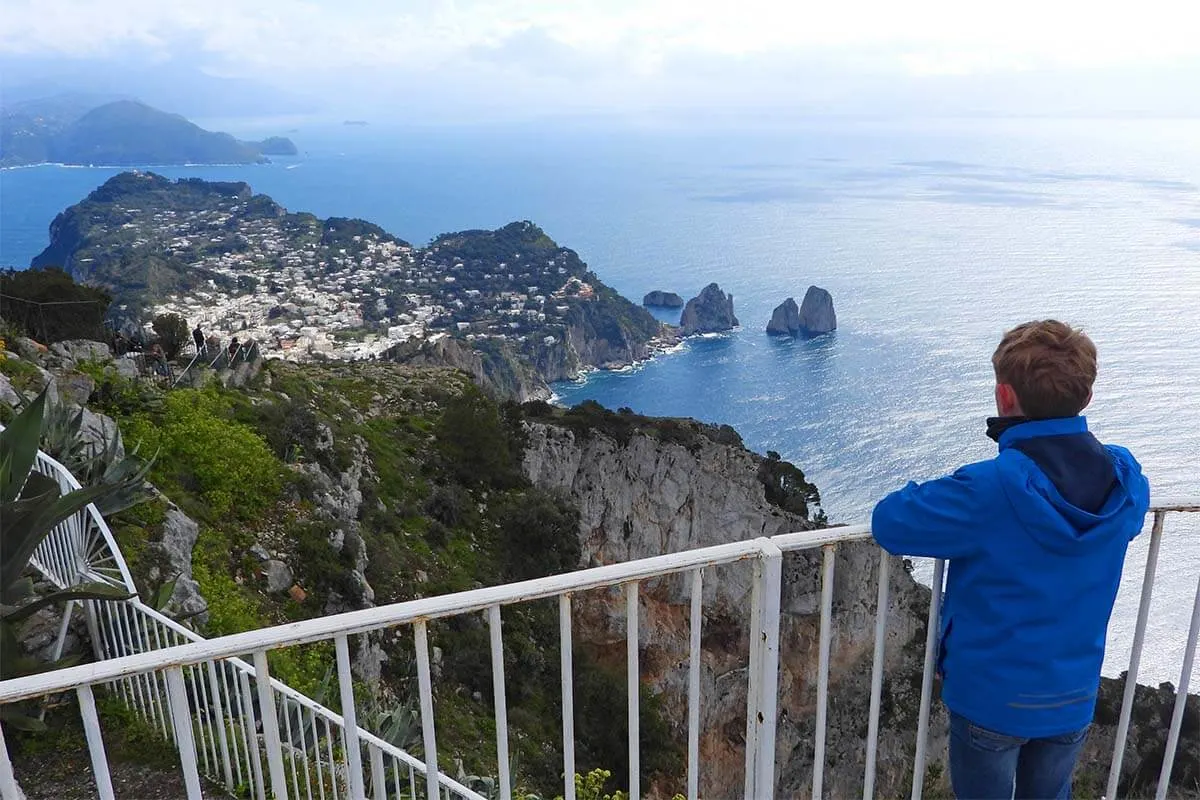 Good to know: While there's a hiking path from Anacapri to the top, by far the best and the easiest way to get to Monte Solaro is by taking a chairlift (Seggiovia Monte Solaro). This single-seat chairlift is unique in its kind and is one of the most special things to do in Anacapri in itself. The ride takes about 13 minutes and you can enjoy spectacular views along the way.
There's really no reason to hike to the top on foot other than saving a few euros or filling a couple of hours of your time. If you have lots of time and want to do some hiking in Anacapri, it's best to first take the chairlift to the top and then walk back down the mountain.
Practical information: The Monte Solaro chairlift starts just near Piazza Vittoria, the main square in Anacapri where all the buses and taxis stop. Just cross the street, follow the crowds, and you'll quickly see the entrance of the cable car station to your right. Weather-permitting, the chairlift operates daily the whole year-round, from 9.30 AM until 3.30-5 PM (closing hours vary per season). For more info, please see the official website. You cannot reserve in advance and simply get the ticket on the spot.
There is a café and also bathroom facilities at the top of Monte Solaro.
TIP: Since Monte Solaro is one of the most popular things to do in Capri and most day visitors and tours include it in their itinerary, it can get very busy here. For fewer crowds, visit first thing in the morning or late in the afternoon.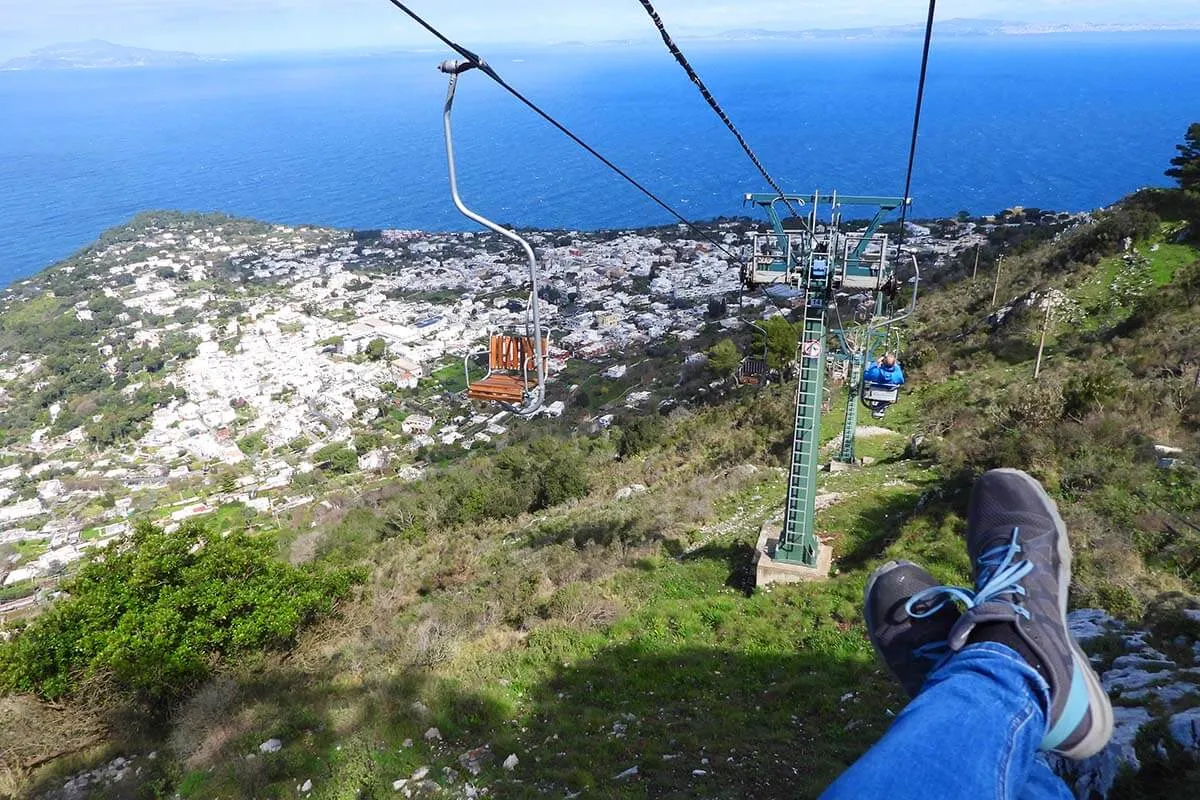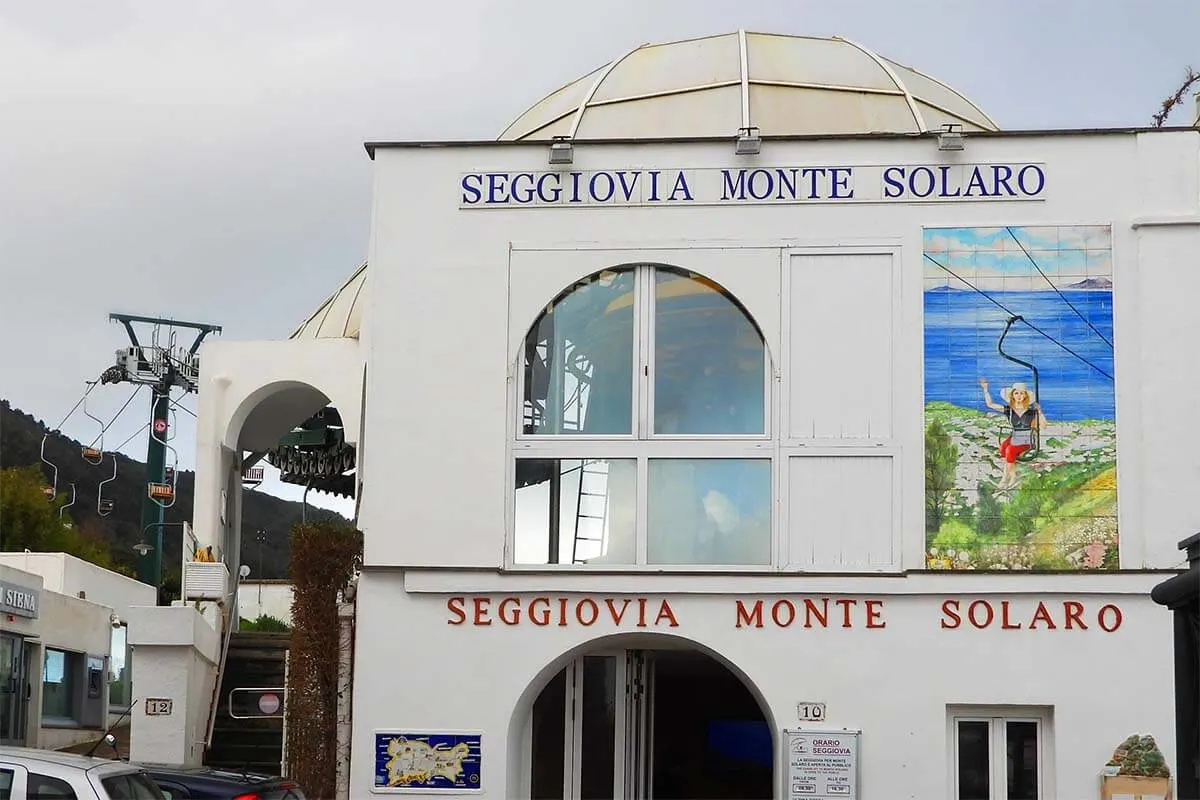 2. Villa San Michele
Villa San Michele is another popular place to visit in Anacapri. This beautiful villa was owned by a Swedish doctor and author Axel Munthe, a personal doctor of Crown Princess Victoria, Queen of Sweden from 1907. He was one of the most renowned physicians in Europe and also worked to help the poor, for example during the 1884 cholera epidemy in Naples.
Munthe fell in love with Capri when he first visited the island at 19 years old. He dreamt of building a home here and turned his dream into reality some 20 years later. He later published a semi-fictional autobiographical novel 'The Story of San Michele' that became a major international bestseller.
Villa San Michele was built at the turn of the 19-20th centuries and houses an interesting art collection including many sculptures of Roman Egyptian, and Etruscan origin. One of the most fascinating pieces is the 3200-year od sphinx that sits at the end of the garden overlooking the island and the sea below.
In addition to the house itself and artworks, you can see beautiful gardens and enjoy some really nice views. The villa now serves as a museum and can also be rented for private events.
Good to know: Villa San Michele is located at the end of a pedestrian street Viale Axel Munthe, just 5 minutes walk from the Monte Solaro chairlift. You only need 20-30 minutes for a visit here. Even though the ticket is quite expensive for a rather small site (10 EUR at the time of our visit), we found it worth it.
Practical information: Villa San Michele is open the whole year round from 9 AM until 3.30-6 PM depending on the season. For more practical information, see their website.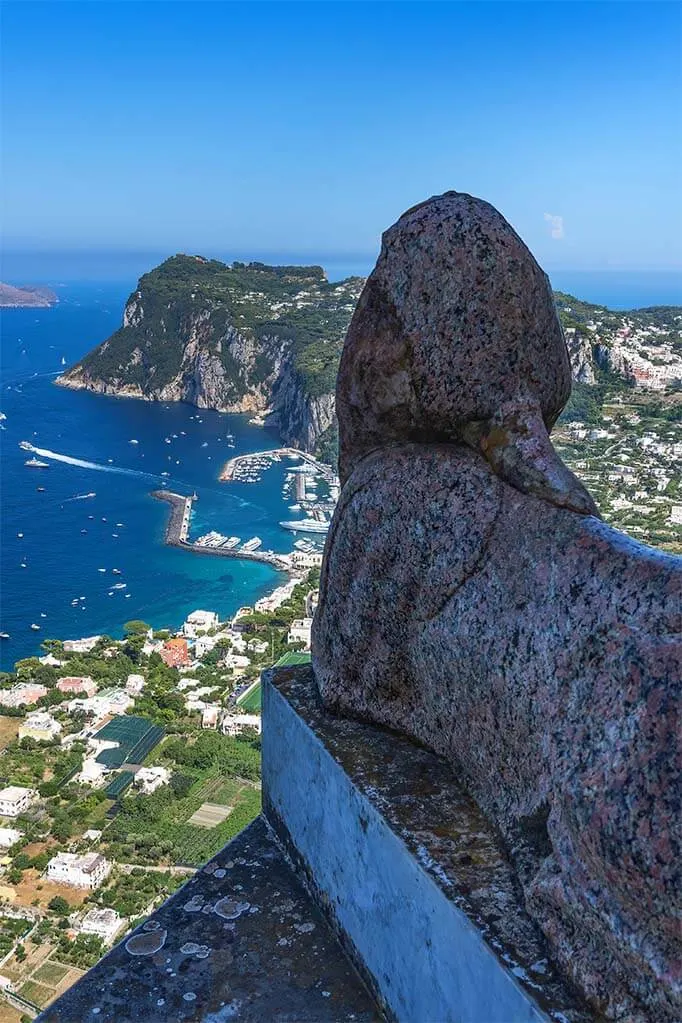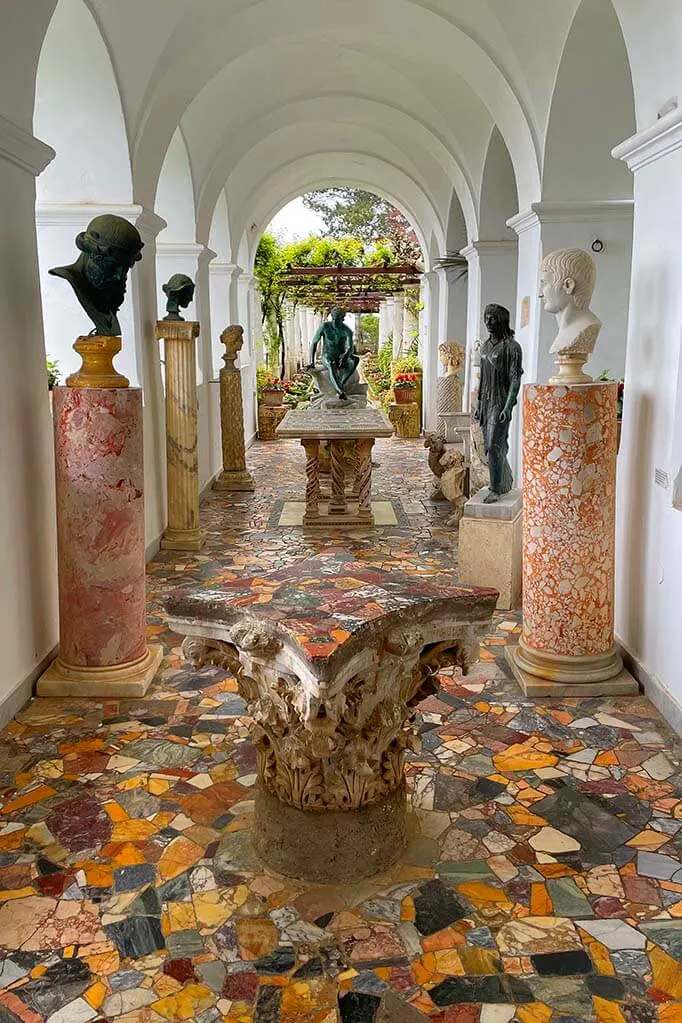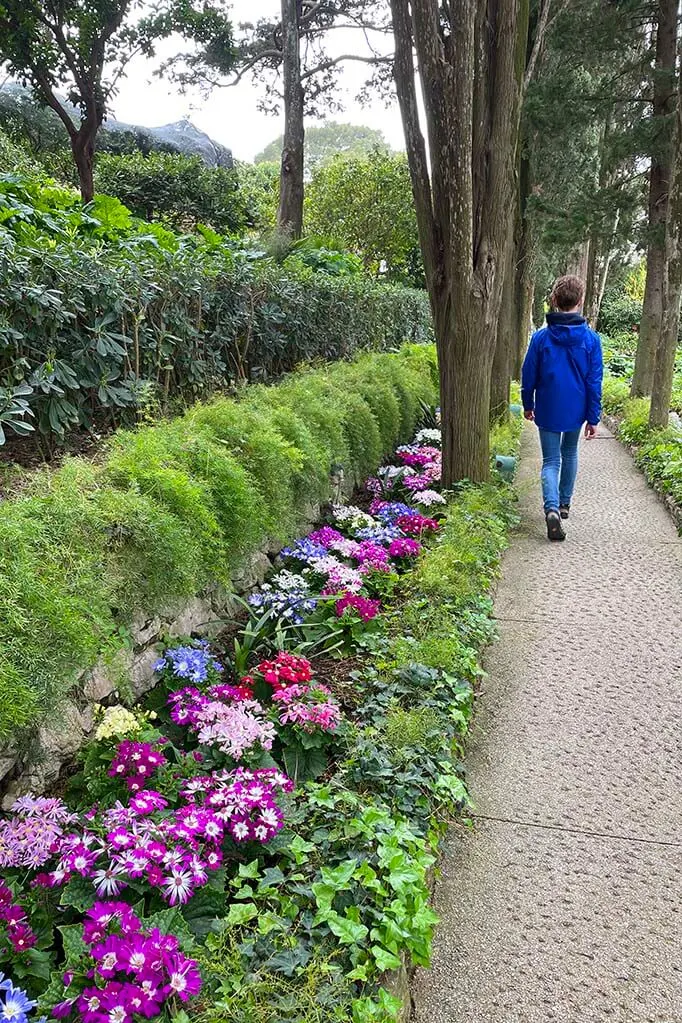 3. San Michele Church
Church San Michele (aka Chiesa di San Michele Arcangelo) is another landmark that is well worth mentioning among the best places to see in Anacapri.
It's located in the historic old town of Anacapri (centro storico), a small detour from the main pedestrian street Via Giuseppe Orlandi. It will take you just a few minutes to walk here from Piazza Vittoria.
Built in the early 18th century, Chiesa di San Michele might look just like any other church on the outside, but its interior is really special and well worth a few minutes of your time. It has an impressive altar and several paintings by famous 18th-century Neapolitan masters, but the main highlight here is the mosaic tile floor.
This remarkable mosaic covers the entire church floor and represents the Earthly Paradise and Adam and Eve's expulsion from it. It dates from 1761 and is attributed to Leonardo Chiaiese, an artist from Naples.
Good to know: You can view the floor from the entrance and there are also wooden walkways allowing you to explore the church closer. However, for the best view of the entire picture, you'll have to climb a narrow spiral staircase to the balcony on the first floor.
Practical information: Chiesa di San Michele is open the whole year, except for a few weeks in winter. During the high season (April to September), it's open daily from 9 AM to 7 PM. There's a small fee to enter (2 EUR when we visited). For more info, see here.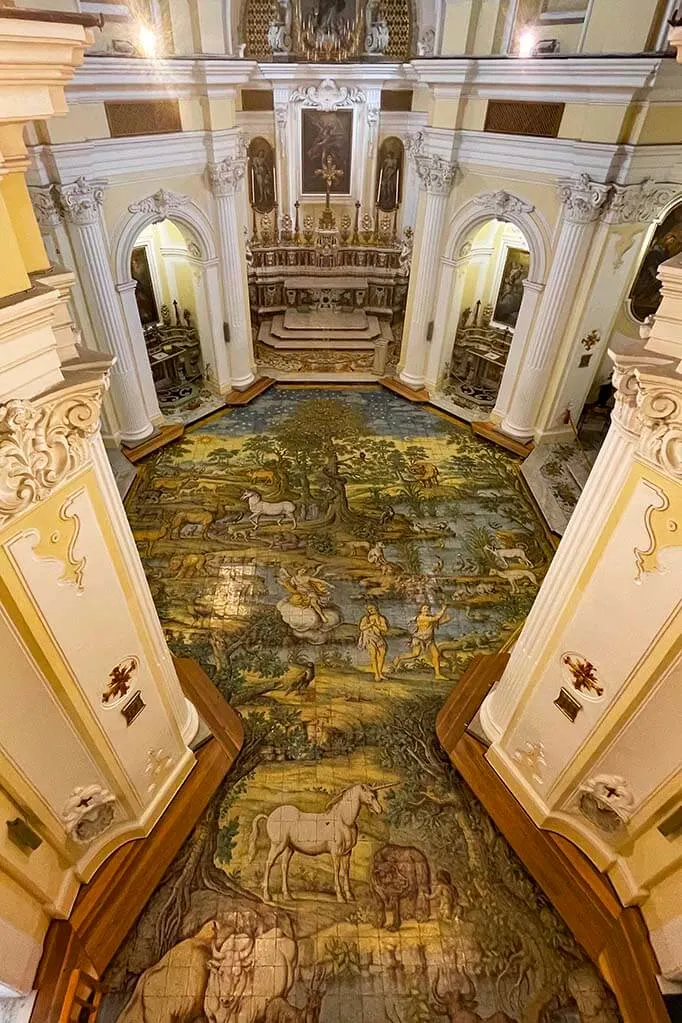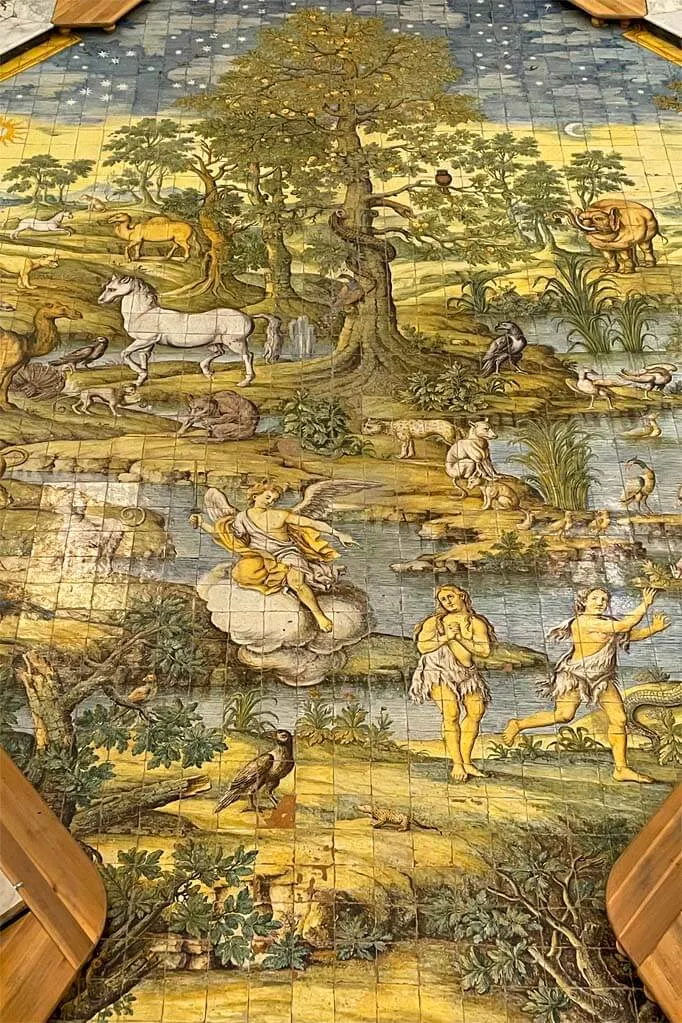 Good to know: All the main points of interest in the historic old town of Anacapri are indicated on the sightseeing map that you'll find at several locations in town (see the picture below as well).
If you do the entire 'sightseeing route' including a visit to the churches and the Red House, it will probaby take you about an hour. Without visiting anything inside – maybe 15-20 minutes.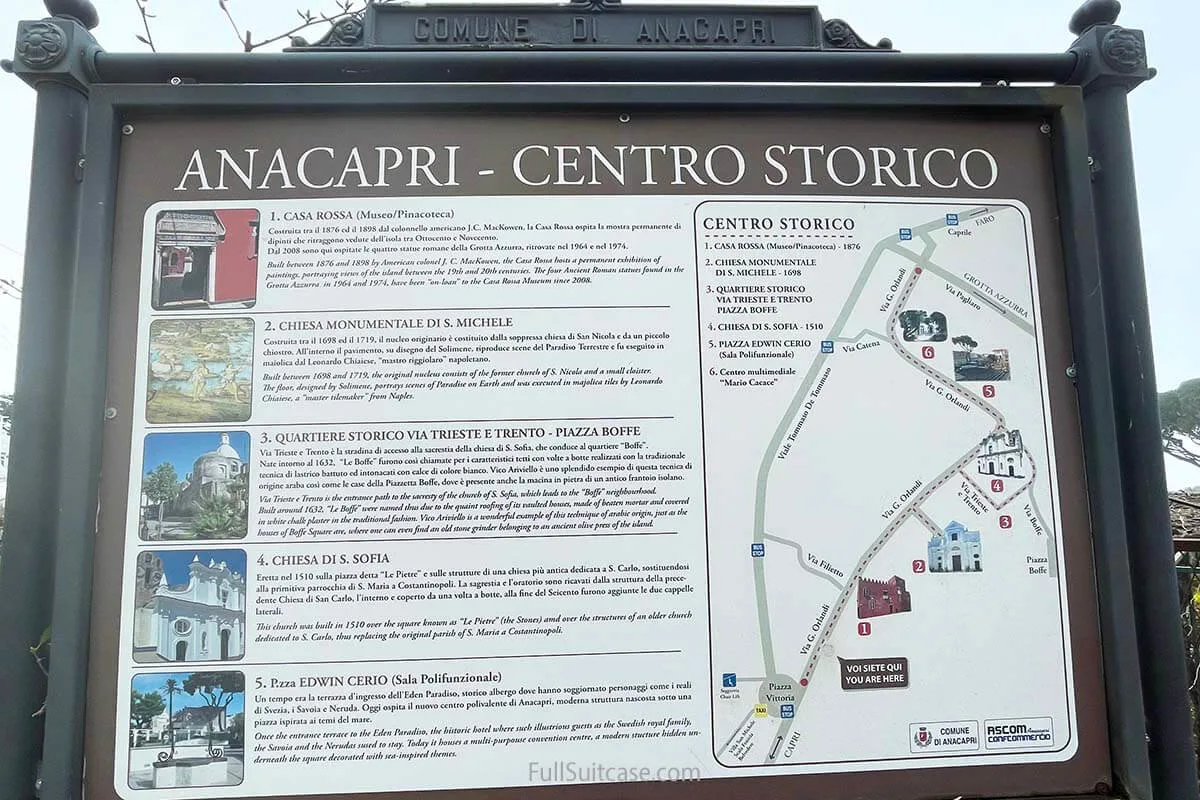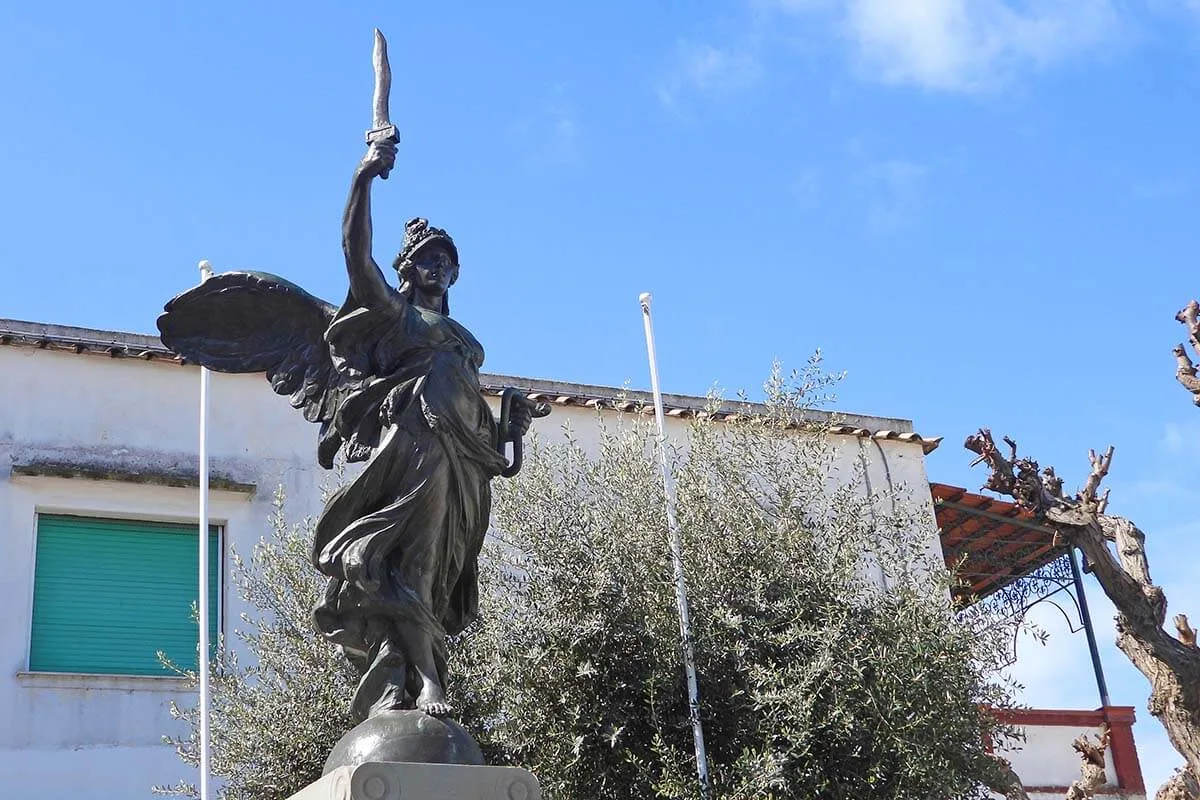 4. Casa Rossa Museum
The Red House Museum (Museo Casa Rossa di Anacapri) is another interesting place to see in Anacapri. Built at the end of the 19th century, this was a house of an American Colonel John Clay MacKowen.
The house is just as eccentric as its original owner was said to be. It features bright red walls, unique architecture, and all kinds of archeological finds and pieces of art. Most archeological pieces here come from various locations on Capri island, including some artifacts from the famous Blue Grotto. Part of the collection was acquired during the Colonel's international travels.
Nowadays, the villa is no longer in private hands. It's been nicely restored and now serves as a museum. One of the most interesting parts is the 'Multimedia Narrative Path' about the Blue Grotto. You also have nice views from the top.
Good to know: The museum is rather small and doesn't take much time, so it might be worth checking out if you are looking for something nice to do in Anacapri. While thousands of tourists pass here, not many actually go inside. It's also a good place to visit in Anacapri when it rains or when it's really hot.
Practical information: Casa Rossa Museum is located on Via Giuseppe Orlandi, which is the main pedestrian street in the historical town of Anacapri. It's just a 3-minute walk from Piazza Vittoria and on the way to the above-mentioned Church San Michele. The museum is open daily except on Mondays, from 10 AM to 4 PM. For more info, please see their website. You can see the house from the outside for free, but there's a small fee to go inside.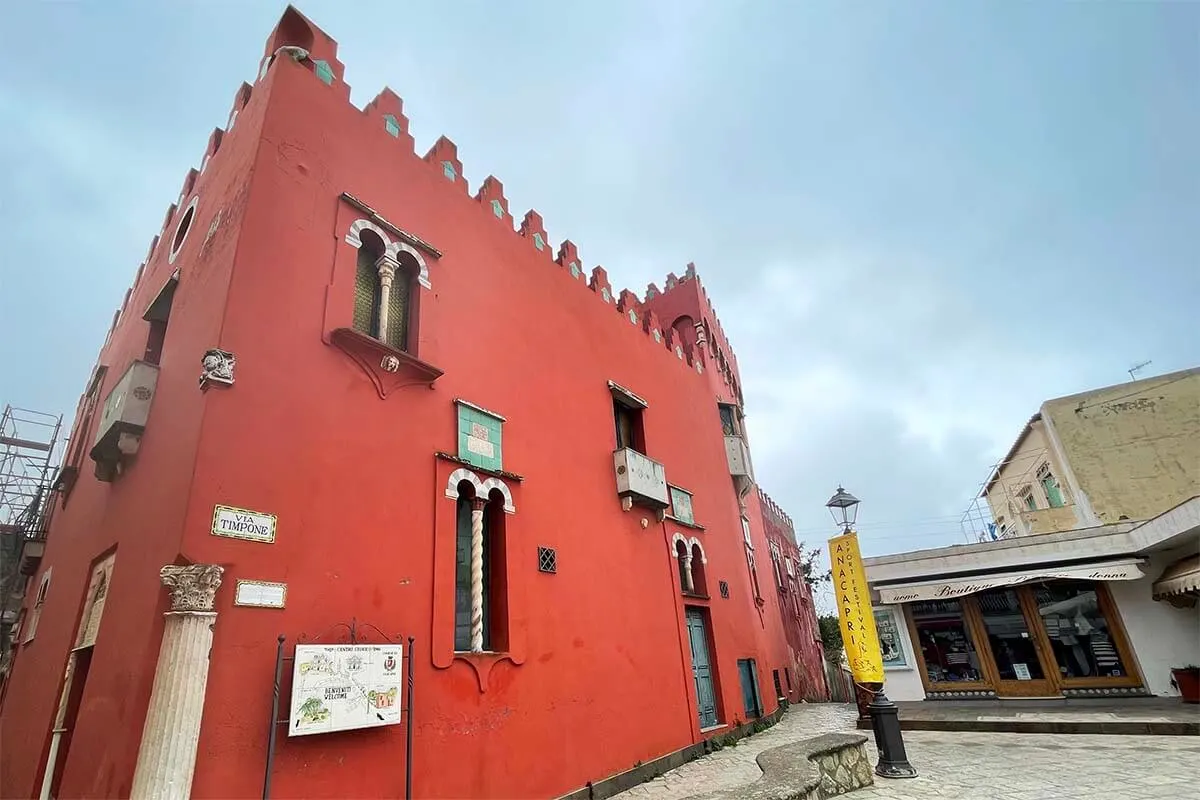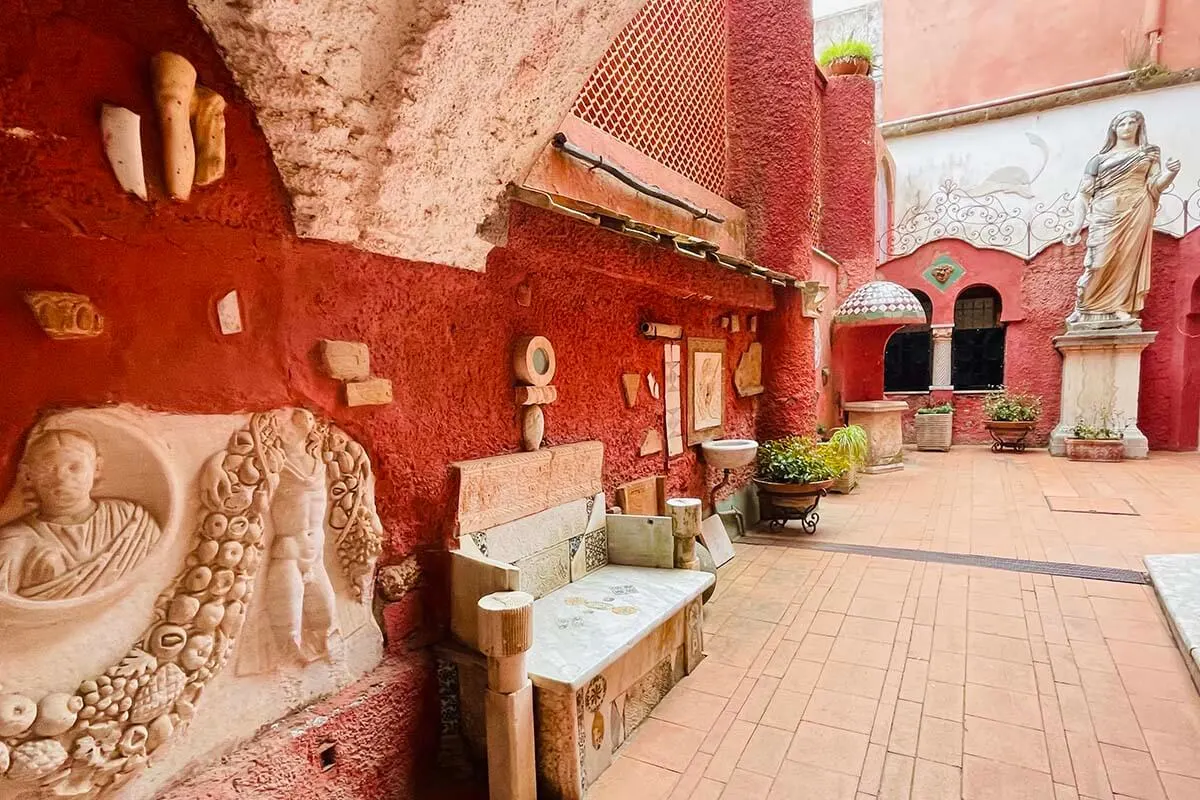 5. Historic Center of Anacapri
In addition to the San Michele Church and the Red House Museum mentioned above, there are a few other places to see in the historic old town of Anacapri.
The town center is really compact, so if you have time and want to see everything that Anacapri has to offer, why not walk just a bit further and explore a bit more.
As a minimum, walk to Piazza Boffe, where you will find Chiesa di Santa Sofia. This church isn't that special, but the small square in front of it is quite charming, with colorful tiled benches and a few cafés.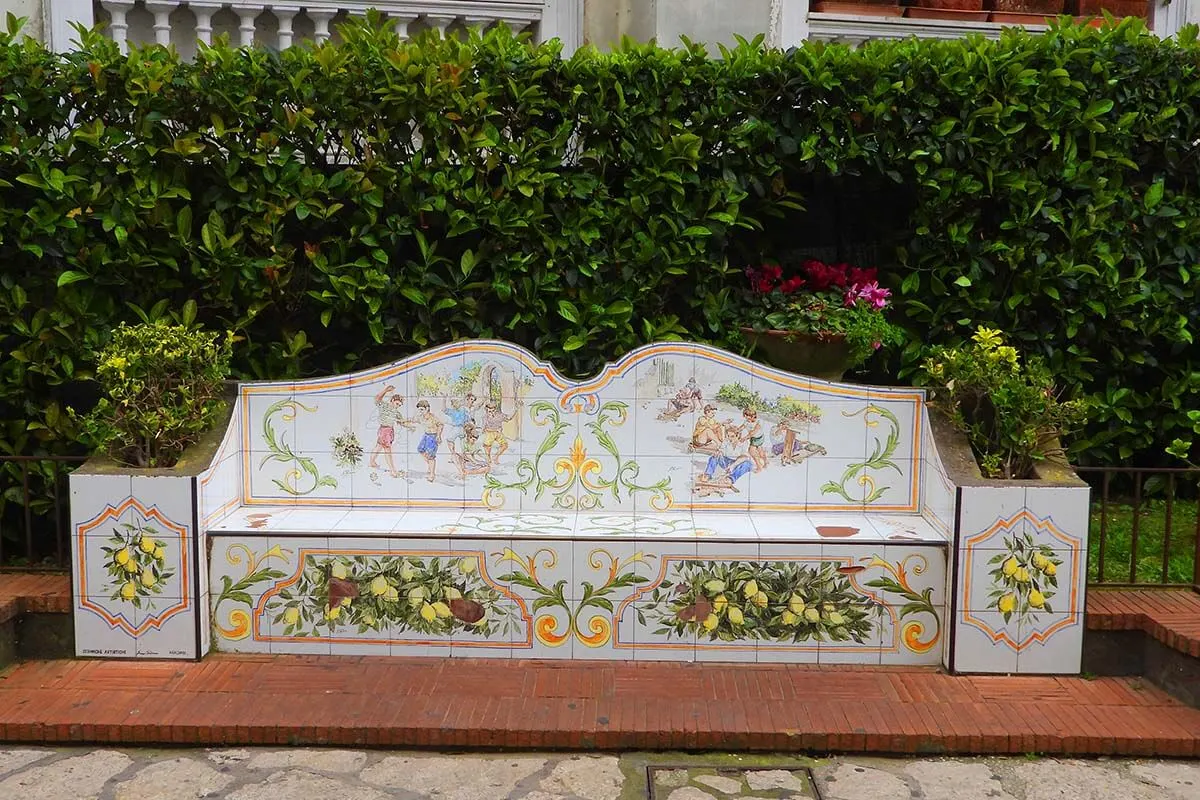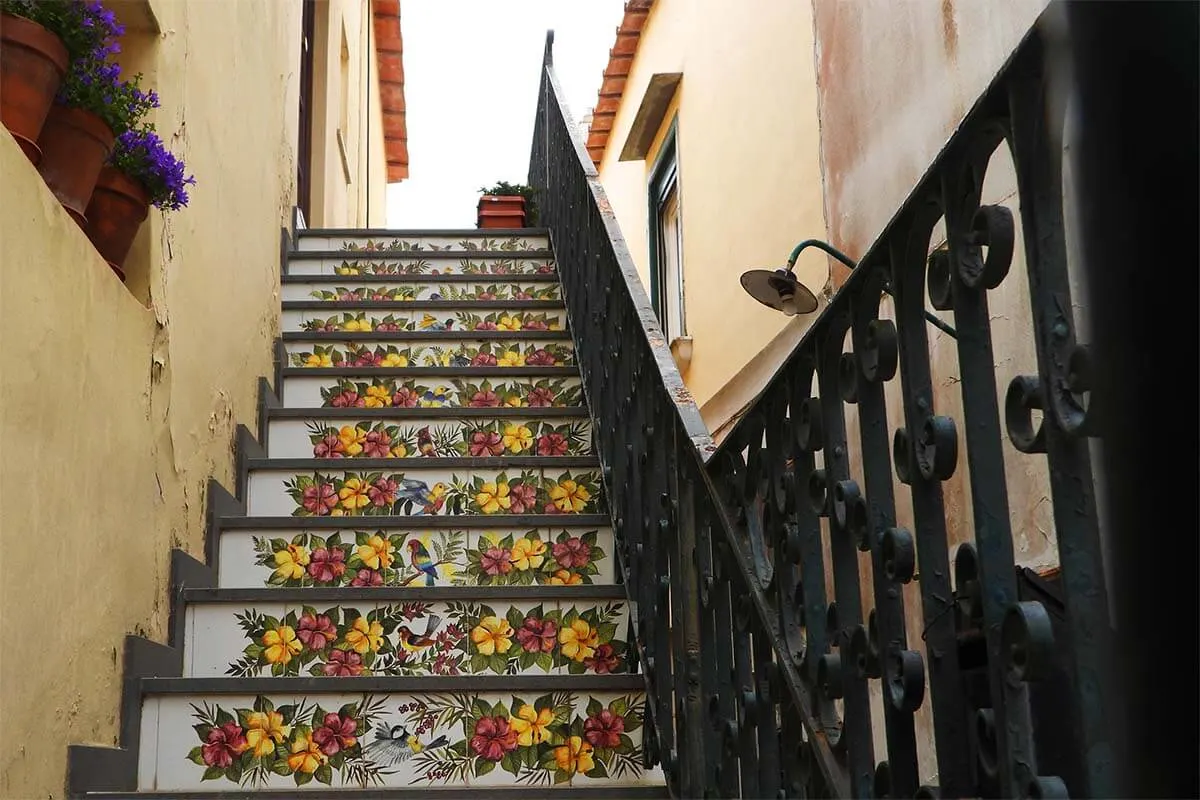 One more place that the commune recommends visiting here is Piazza Edwin Cerio. This square is best known for the former historic hotel Eden Paradiso where royalty and famous people used to stay in the past.
Nowadays, there's not that much to see here apart from the old building of he hotel and an old well. They say, there's a multi-purpose convention center underneath the square, but it wasn't open when we visited and I also don't think it's something for tourists anyway…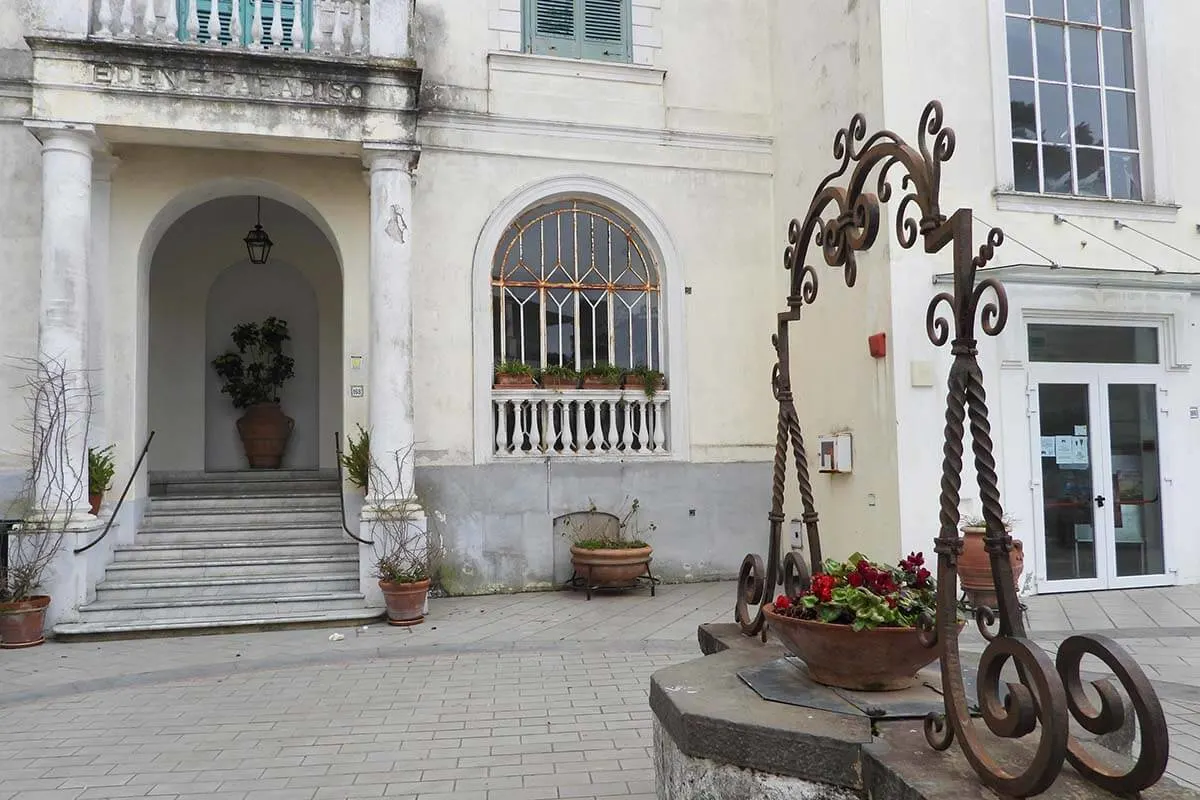 6. Migliara Viewpoint
Belvedere della Migliara is one of our personal favorite things to do in Anacapri, together with the whole experience that comes with visiting here, which includes the Capri Philosophical Park and lunch or dinner at Ristorante Da Gelsomina. You can read more about each place further below, but you really should visit all three together.
This remote corner of Anacapri could probably be described as the best hidden gem on Capri island. To us, it was one of the most memorable experiences of the entire trip, and we all agreed we would go back to the island just for this place. See pictures and more info below!
Belvedere della Migliara is a beautiful viewpoint at the end of Via Migliara, about 2 km from Anacapri town center.
From here, you have the most amazing views over the Punta Carena lighthouse in the distance and the dizzying steep cliffs of the southern side of Capri island. This is one of the most beautiful spots to watch the sunset in Anacapri (and Capri in general).
We were here on a cloudy grey day and the views were still amazing. I can just imagine how beautiful this place must be when it's sunny…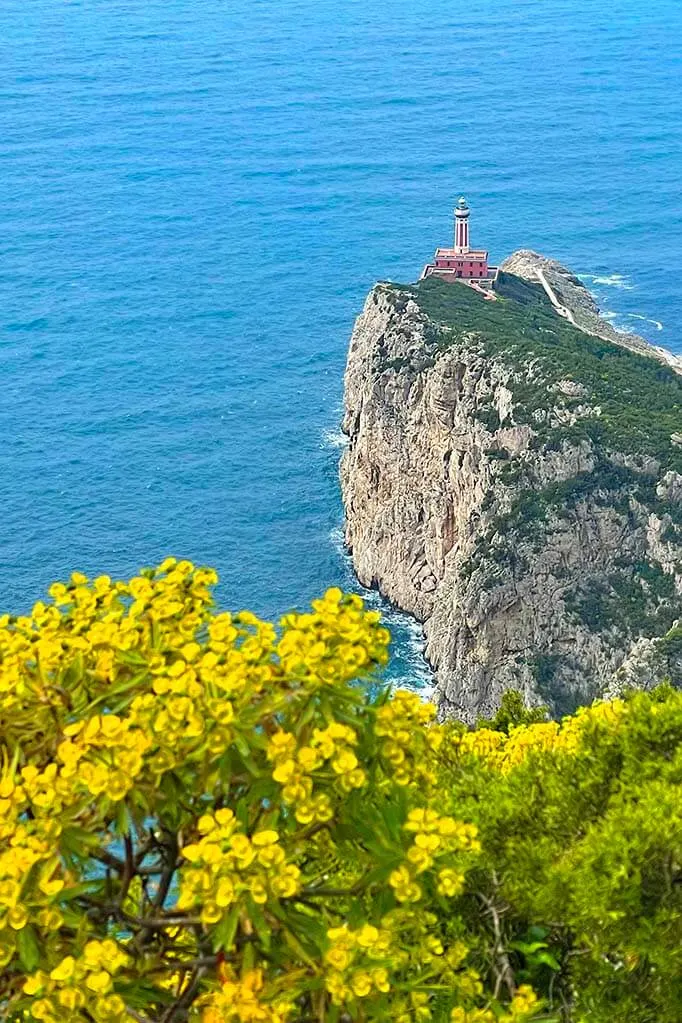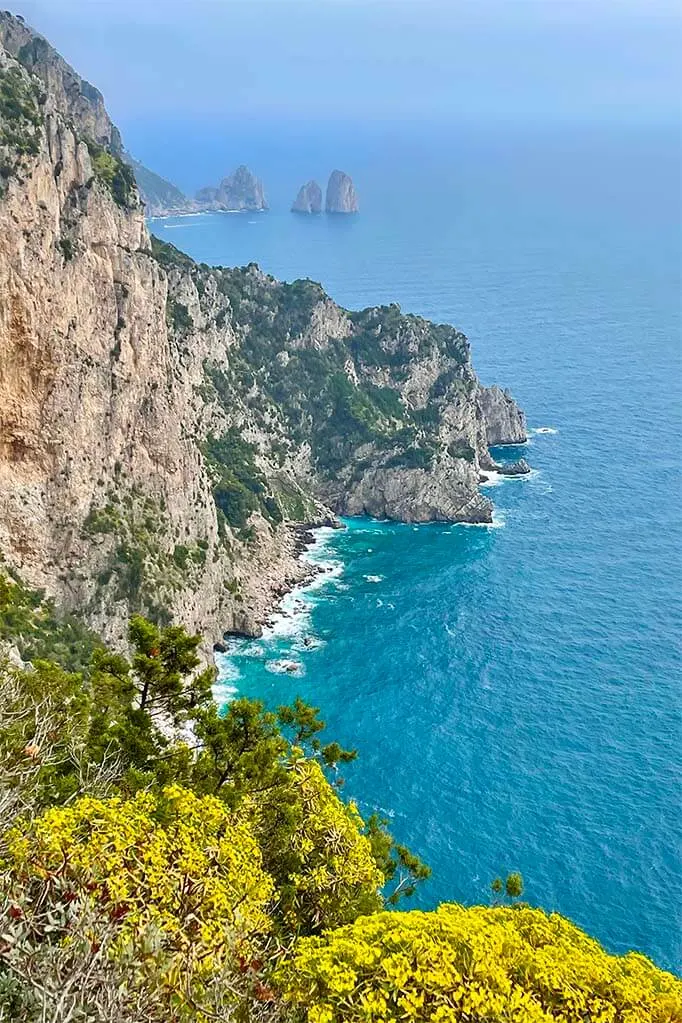 7. Philosophical Park
But the stunning views are not the only reason for coming to Belvedere della Migliara. Right next to the viewpoint, you'll find the Capri Philosophical Park (Parco Filosofico).
This is a really nice tranquil place to walk around while getting lost in philosophy. Throughout the park, you'll find tiles with all kinds of quotes and philosophical thoughts, and most of them are written in English as well.
My husband said he could spend a few hours here, but even if you just walk around for a few minutes, it's worth checking out.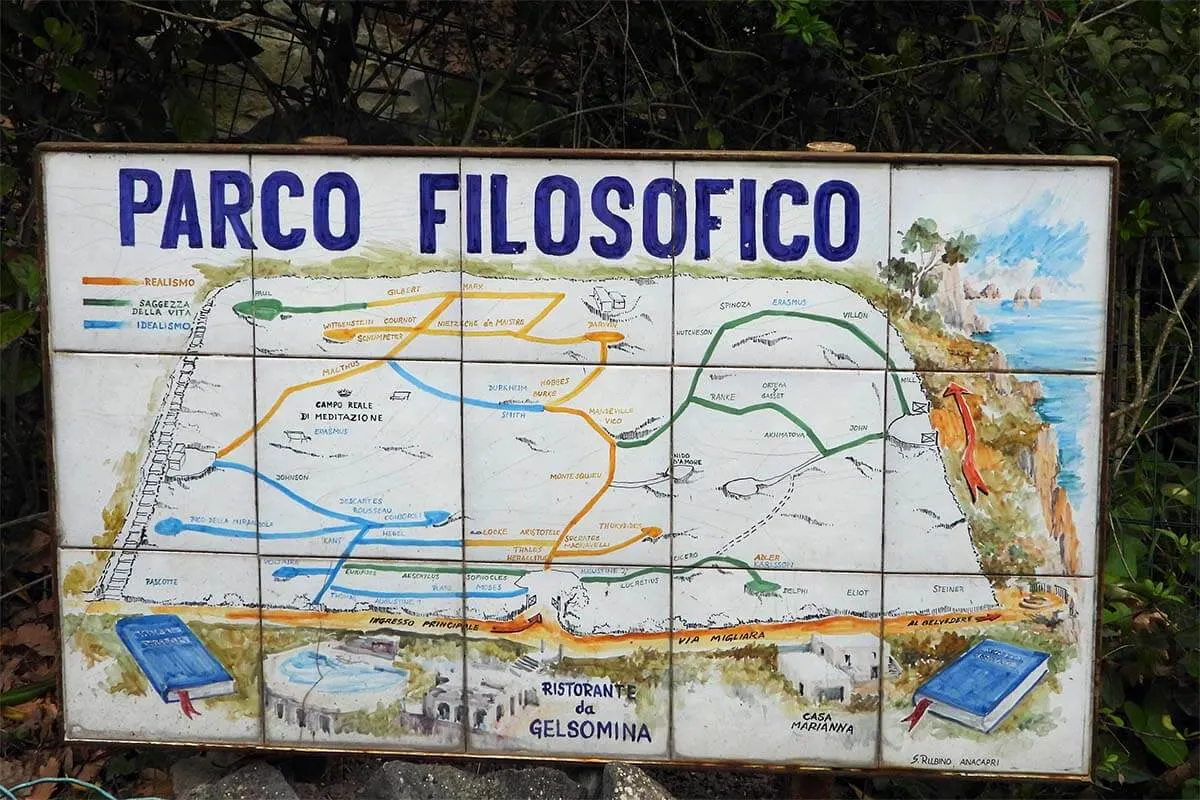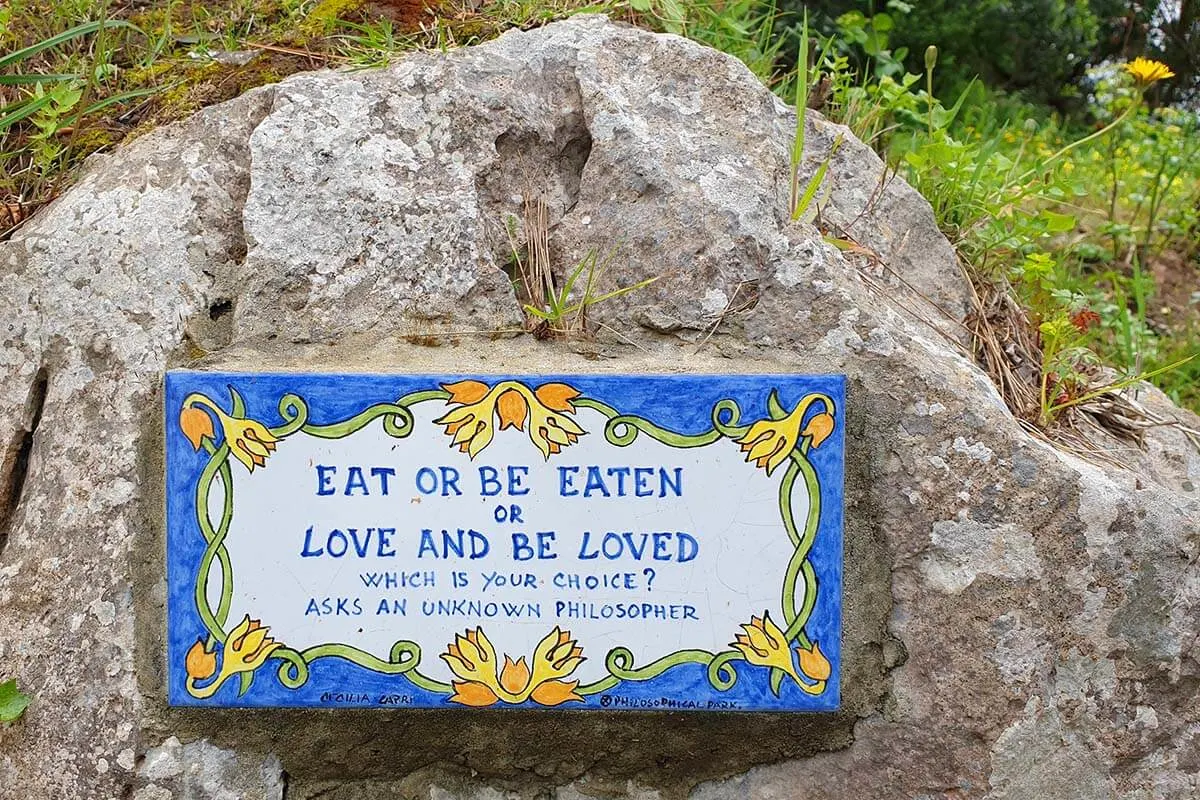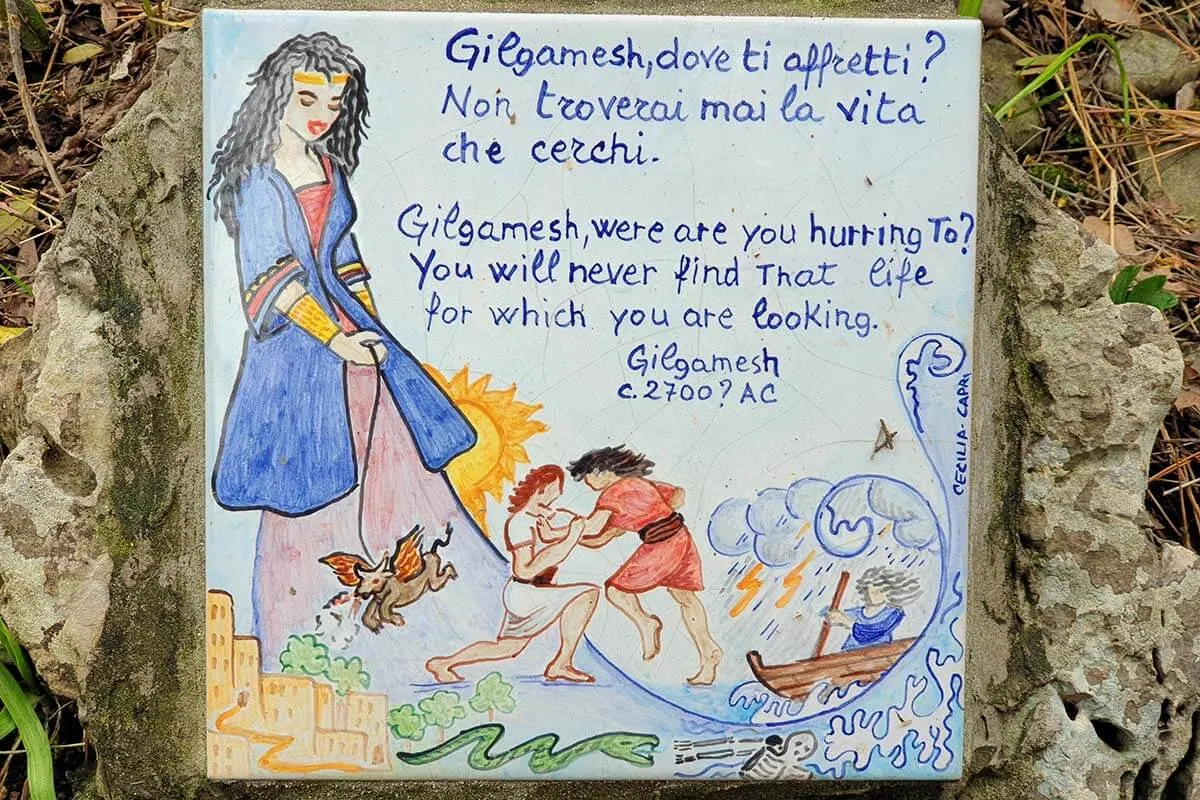 8. Da Gelsomina Restaurant
Right next to the Migliara viewpoint and the Philosophical Park, you'll find Ristorante Da Gelsomina, which I can only describe as the very best restaurant on Capri island. In fact, the food here was so good that it basically ruined all the other restaurants for us for the rest of the trip (so you are warned).
We had some fantastic dining experiences all over the Amalfi Coast, Sorrento, Capri, and Naples, but none of them could come even close to the genuine taste of every dish we had at Da Gelsomina. And no, this is not a sponsored mention – we visited just like any other guests.
Good to know: Belvedere della Migliara is located about half an hour walk from Anacapri town center, so not many tourists get here. However, if you are planning to have lunch or dinner at Da Gelsomina, you can give them a call and they send a car to pick you up for free. The ride on the narrow roads to get here is an experience in itself! Of course, they bring you back to town as well.
We were in Anacapri at around lunch, called the restaurant using this number +39 081 837 1499, and 10-15 minutes later a car came to pick us up. I think it can take 6 people, but best tell them in advance how many you are. On busy days, it's possible that you have to reserve the restaurant in advance, especially for dinner. In the high season, they are open daily from 12.30 to 3 PM and from 7 to 10 PM. The prices are very reasonable, just as in most other mid-range restaurants in Capri.
TIP: If you are looking for a nice place to stay in Anacapri far from the crowds, you could also consider staying at the Da Gelsomina hotel. They have a seasonal swimming pool too – it looked like an amazing place to stay for a longer holiday (because of its remote location, it's not ideal for a short stay, but would be doable too). Our family agreed that if we ever return to Capri, it will be for this place and we'll stay here too, just to be able to eat at their amazing restaurant as much as we like.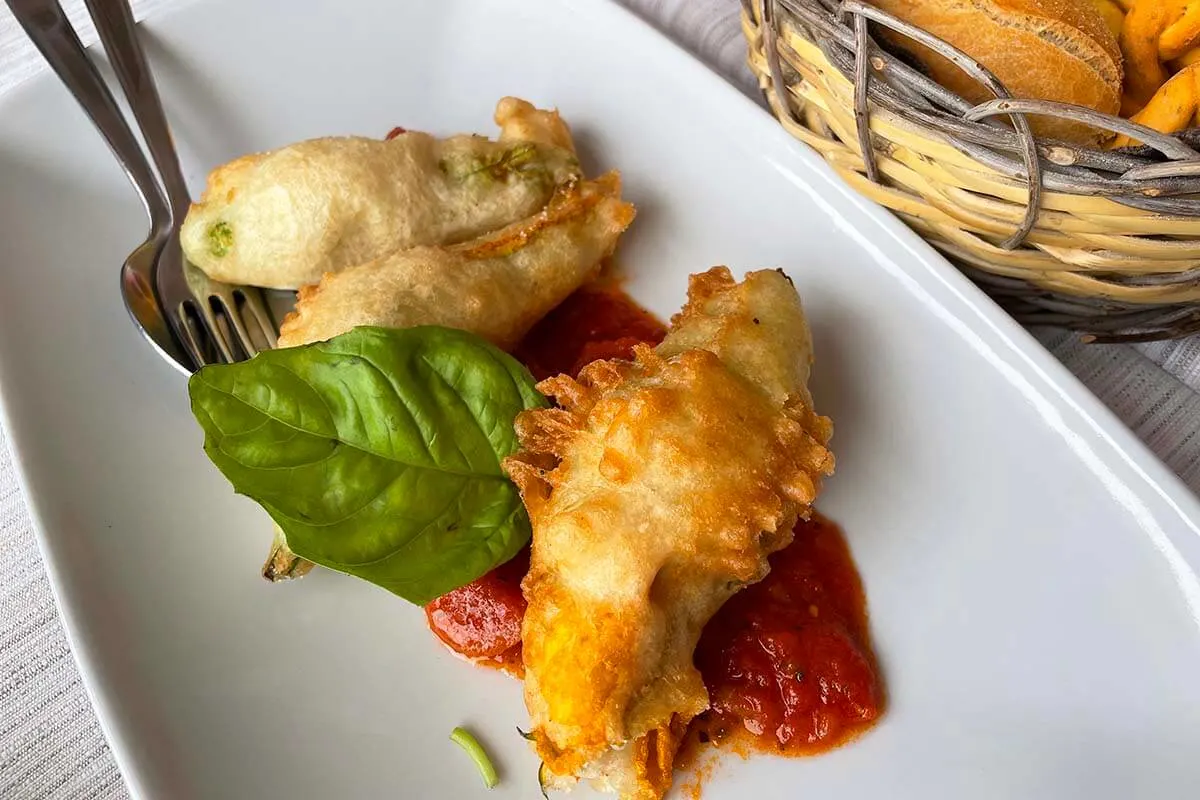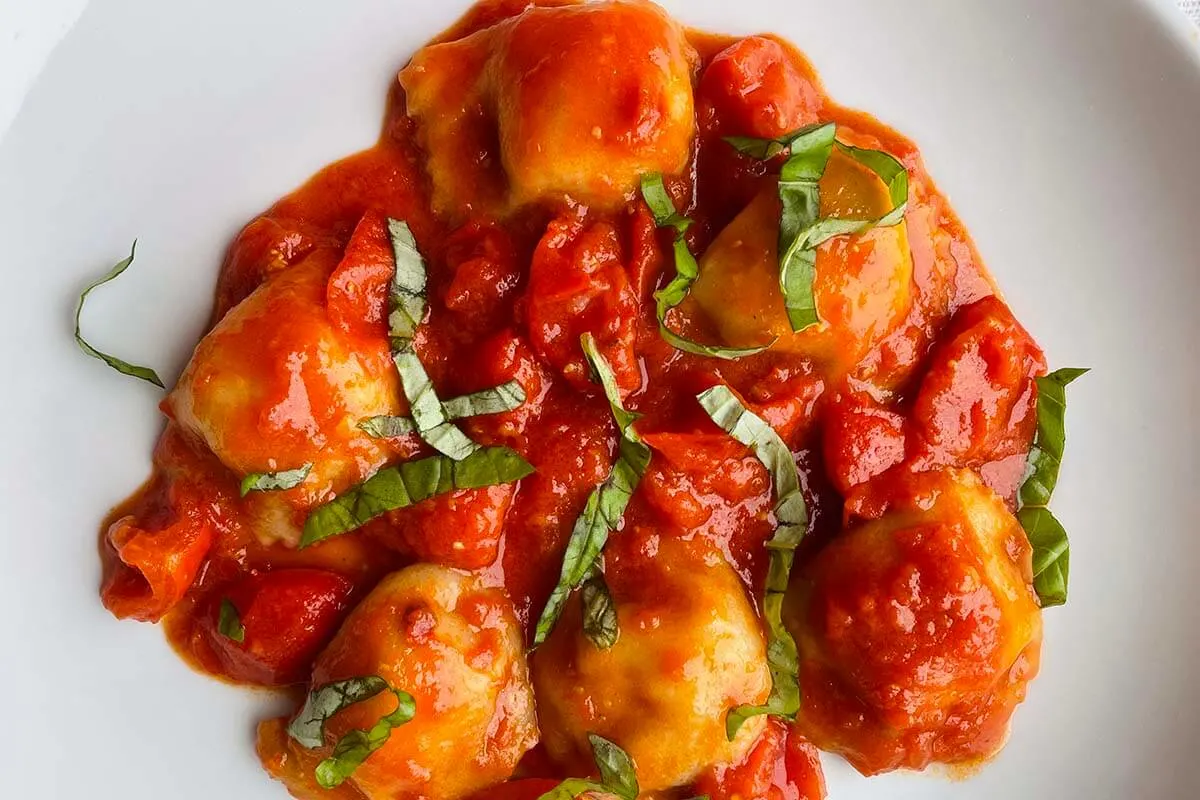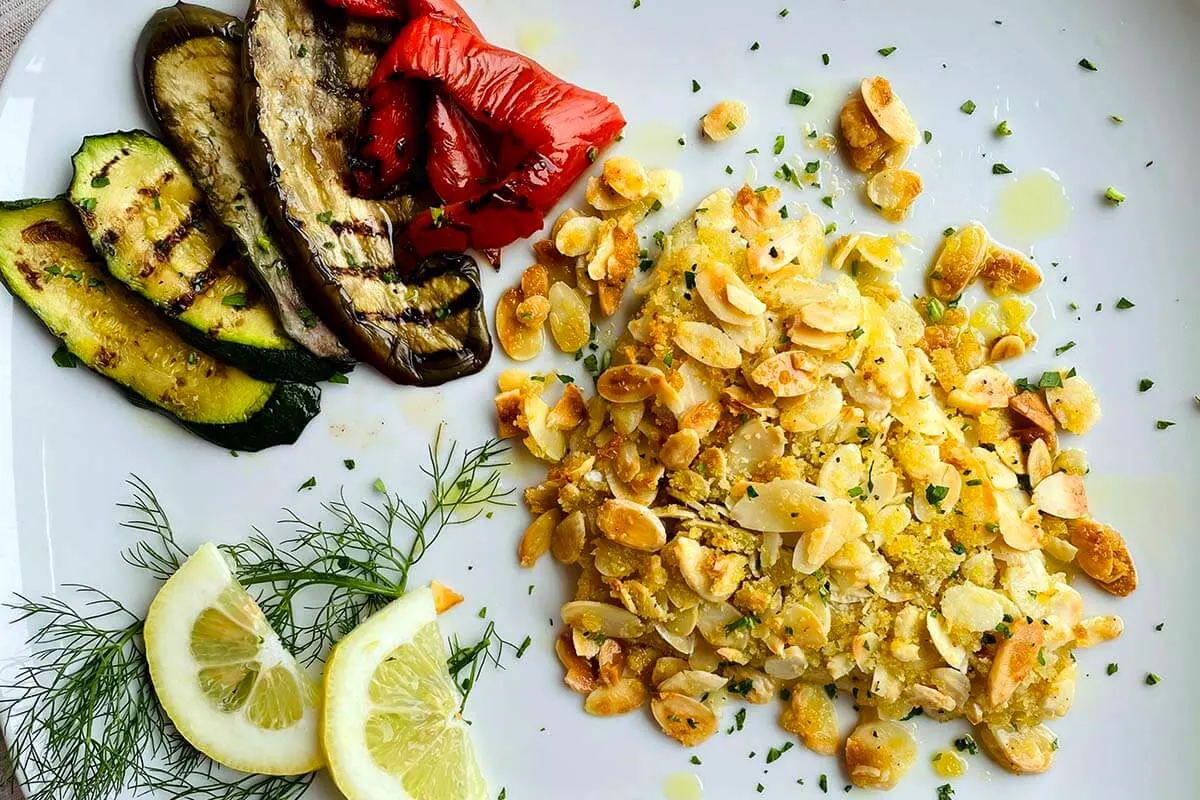 9. Punta Carena
Punta Carena is another nice place to see in Anacapri. The Punta Carena Lighthouse (Faro di Punta Carena) has been active for over 150 years and is one of the oldest in Italy. It's also one of the tallest and brightest lighthouses in the country.
But the main reason to come here is the beautiful coastal scenery. In summer, you can easily spend a few hours at the beach – Lido del Faro – which is mostly frequented by locals.
Punta Carena is one of the favorite sunset spots in Anacapri, also because there is a café and a restaurant nearby, and buses run quite late in the evening.
Good to know: Punta Carena is located by the sea over 3.5 km downhill from Anacapri town center. The best way to get here is by bus (or taxi) from Anacapri, or you can also walk to Punta Carena from the town center in about 45-60 minutes, but keep in mind that the journey back is uphill.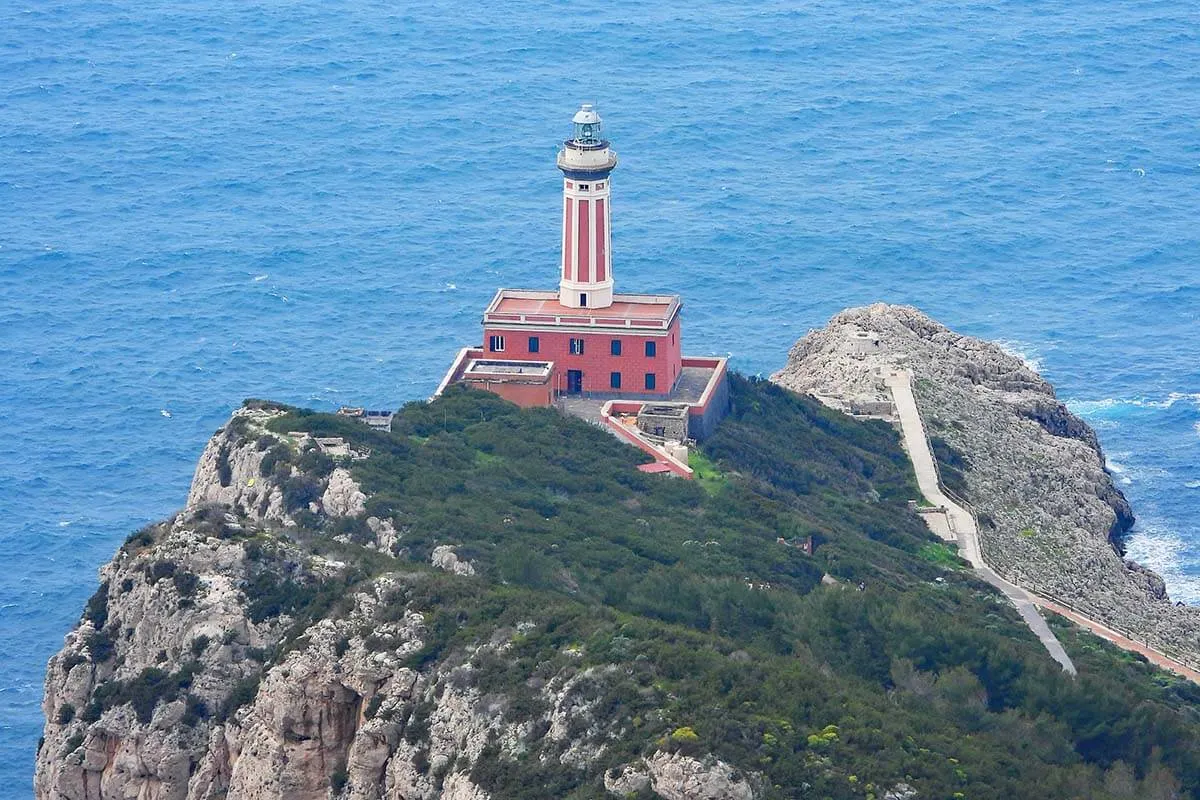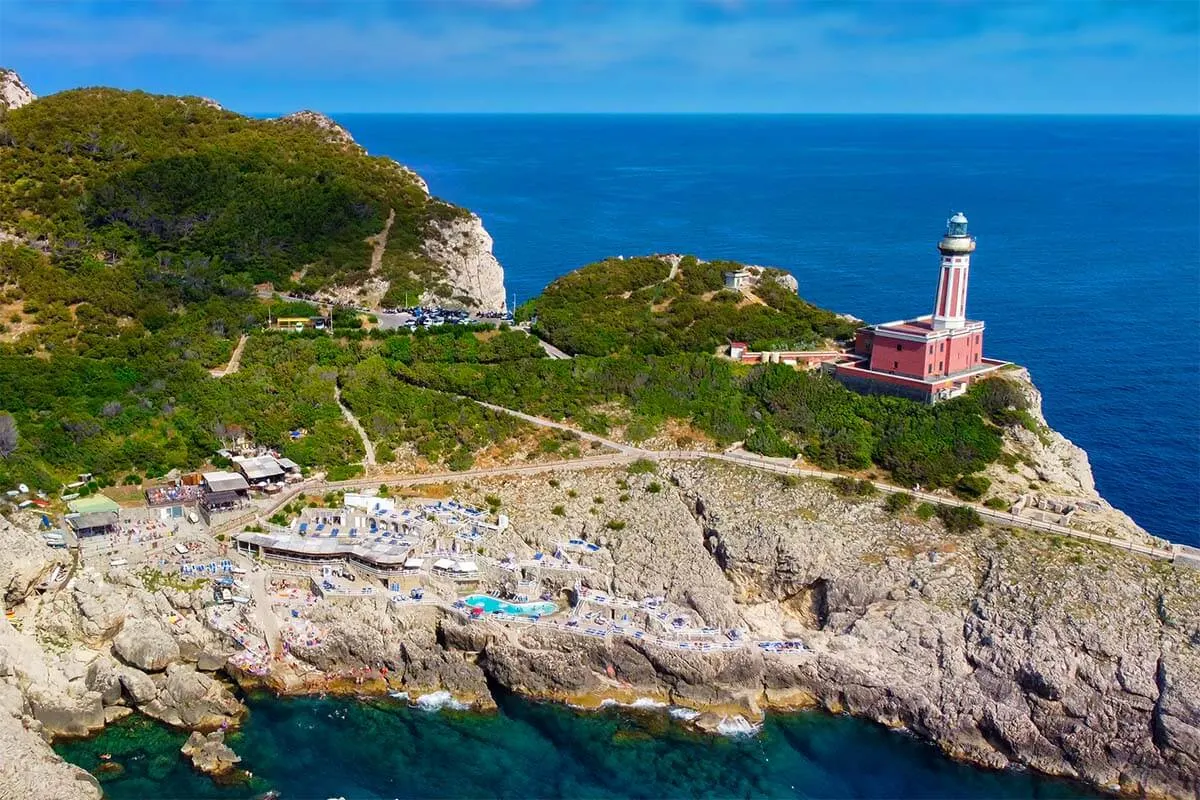 10. Blue Grotto
The Blue Grotto (Grotta Azzurra) is one of the most iconic and most popular places to visit in Capri. But while most people come here on a boat tour from the main harbor (Marina Grande), it's also possible to visit the Blue Grotto from Anacapri.
The Blue Grotto is world-known for its distinctive bright blue color which is created by the light that enters the cave via a small hole in the rock. If you haven't seen this phenomenon before, it's absolutely worth checking it out!
Also, how cool is it to visit a place that Emperor Tiberius used as his private swimming pool!
Good to know: No matter how you get to the Blue Grotto (by boat or by bus from Anacapri), you'll still have to take a small boat to enter the cave itself. Whether you can actually go inside, depends on the weather conditions. But – in general – in the high season, the Blue Grotto is usually accessible. You only spend about 5-8 minutes inside the cave, unless you are a very generous tipper and can convince them to stay inside a bit longer.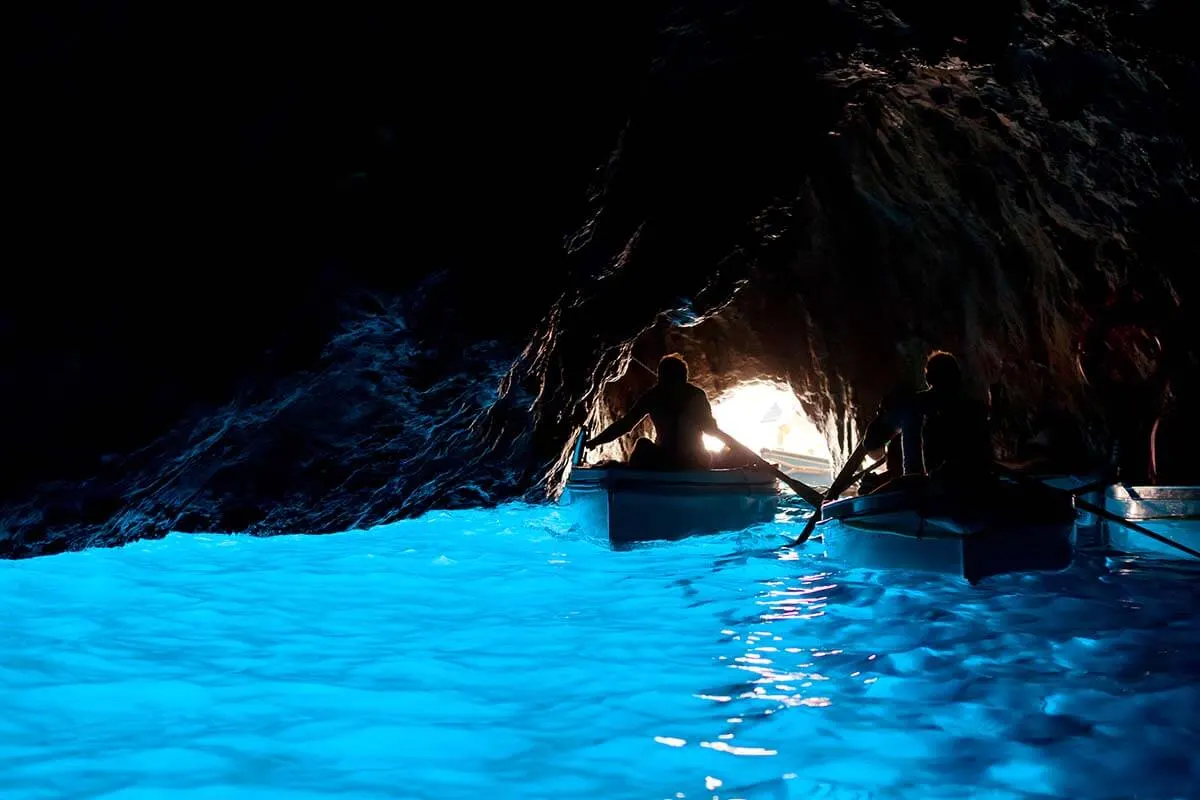 Practical information: If you decide to visit the Blue Grotto without taking a boat tour around the island, the best way to get here is by bus (or taxi) from Anacapri – just be sure to inquire if the cave is accessible that day before you go. The bus will drop you off at the end of Via Grotta Azzura where you'll have to take some steps down to the sea where you'll find boats to Blue Grotto. You can get a ticket on the spot at the floating ticket office. At the moment, the entrance to the Blue Grotto costs 14 EUR.
If you are traveling in the high season, be prepared for long queues everywhere: the bus from Capri Marina Grande to Anacapri, the bus from Anacapri to the Blue Grotto, the line on the stairs to get a ticket, and then a queue of boats to get inside the cave itself. If you can, come here earlier in the morning or later in the afternoon in order to avoid the biggest crowds.
But in general, while coming here with a bigger boat is more expensive, it's usually faster – definitely if you are just visiting for a day and are arriving in Capri by ferry. Furthermore, you can also take a boat that includes a tour around the island which is definitely as impressive (if not more) as the Blue Grotto itself (see boat tour options here).
TIP: If you have a higher budget or are traveling with a bigger family, opt for a private boat tour around the island. This is one of the best-rated private boat tours that I found when doing research for our own trip. They also stop at the Blue Grotto (the entrance to the cave itself will be with a tiny boat at an additional cost, as mentioned above).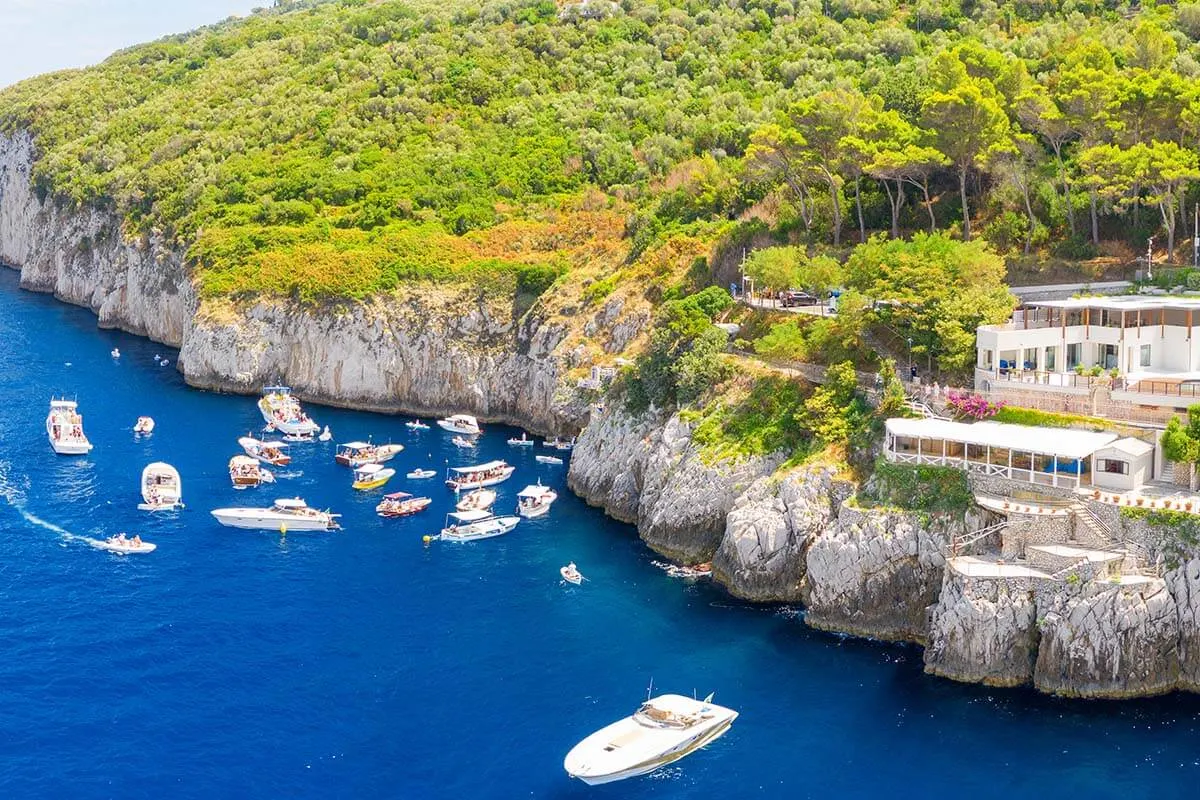 11. Phoenician Steps
The Phoenician Steps (La Scala Fenicia) is one of the most iconic places on the island. They connect Marina Grande by the sea to Anacapri at the top of the mountain. Dating from the Greek times, in the past, these stairs were the only way to reach Anacapri from the harbor.
The Phoenician Steps have 921 steep steps. But – instead of walking up – you can travel to Anacapri by bus and then take the stairs back down to the harbor. The views will be nicer when going down anyway, but it can be tough on your knees…
Good to know: In Anacapri, Phoenician Steps start at the end of Via Axel Munthe, right past Villa San Michele.
However – when we visited recently – the upper part of the stairs (at Villa San Michele) was closed for repairs. You could still take the stairs between Marina Grande and the main road in Anacapri, just not all the way to Villa San Michele.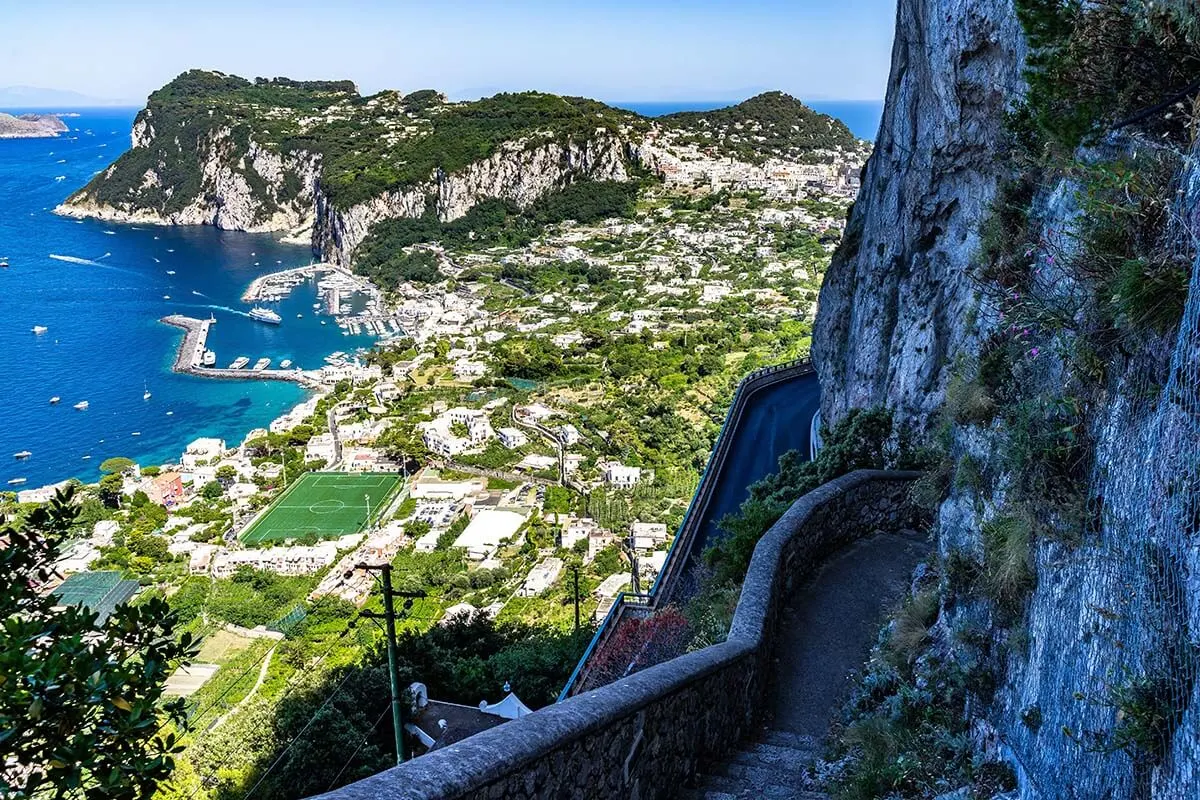 12. Shopping
And finally, no guide to the best things to do in Anacapri would be complete without mentioning shopping. The town is full of beautiful shops and you'll find everything from local souvenirs and Capri perfume to clothing and traditional Capri sandals.
Good to know: We noticed that most shops in Anacapri offer much better prices than the ones in Capri. For example, while most handmade sandals in Capri town center were about 140-200 euro, the prices in Anacapri started from 50-60 euro. And you could even choose all the materials and colors and have them make personalized sandals while you wait.
The price difference was quite significant with several other products we saw. So if you are planning to do some shopping, you may want to spend your money in Anacapri. However, you won't find the biggest and most famous brands here, but why not support smaller local shopkeepers anyway. We certainly did our part. 🙂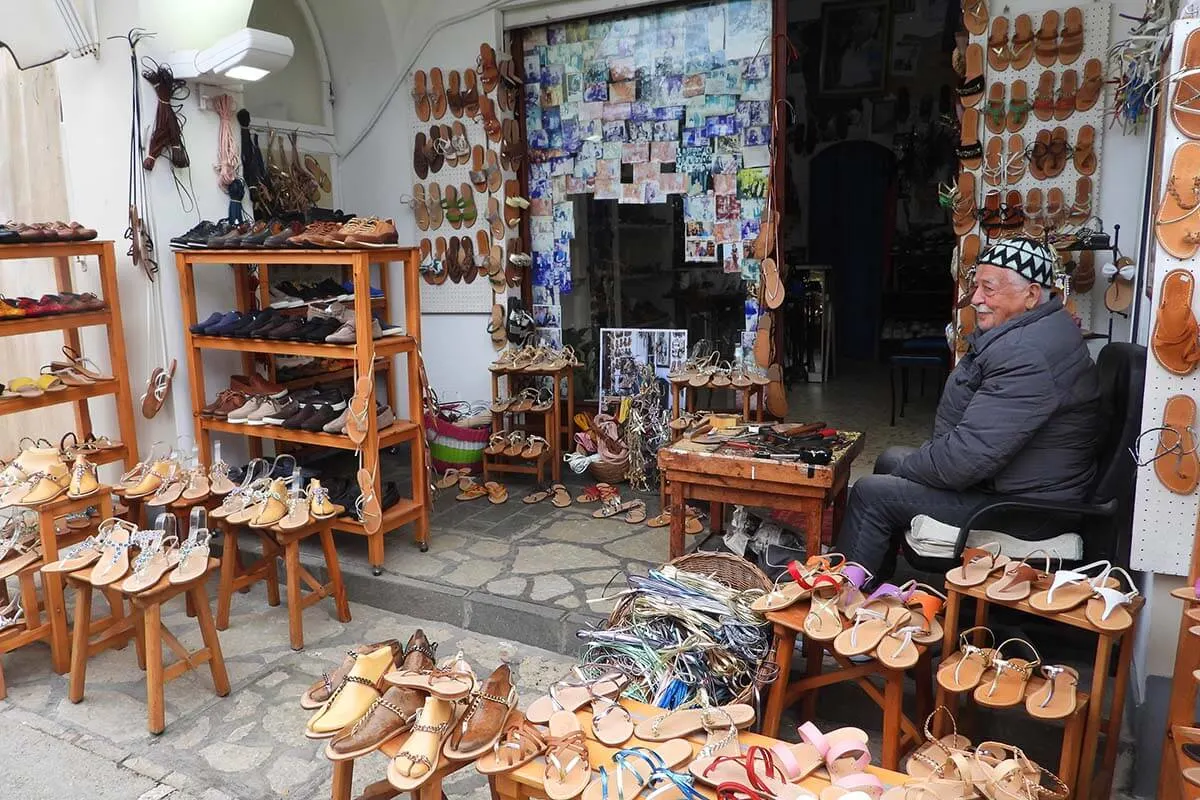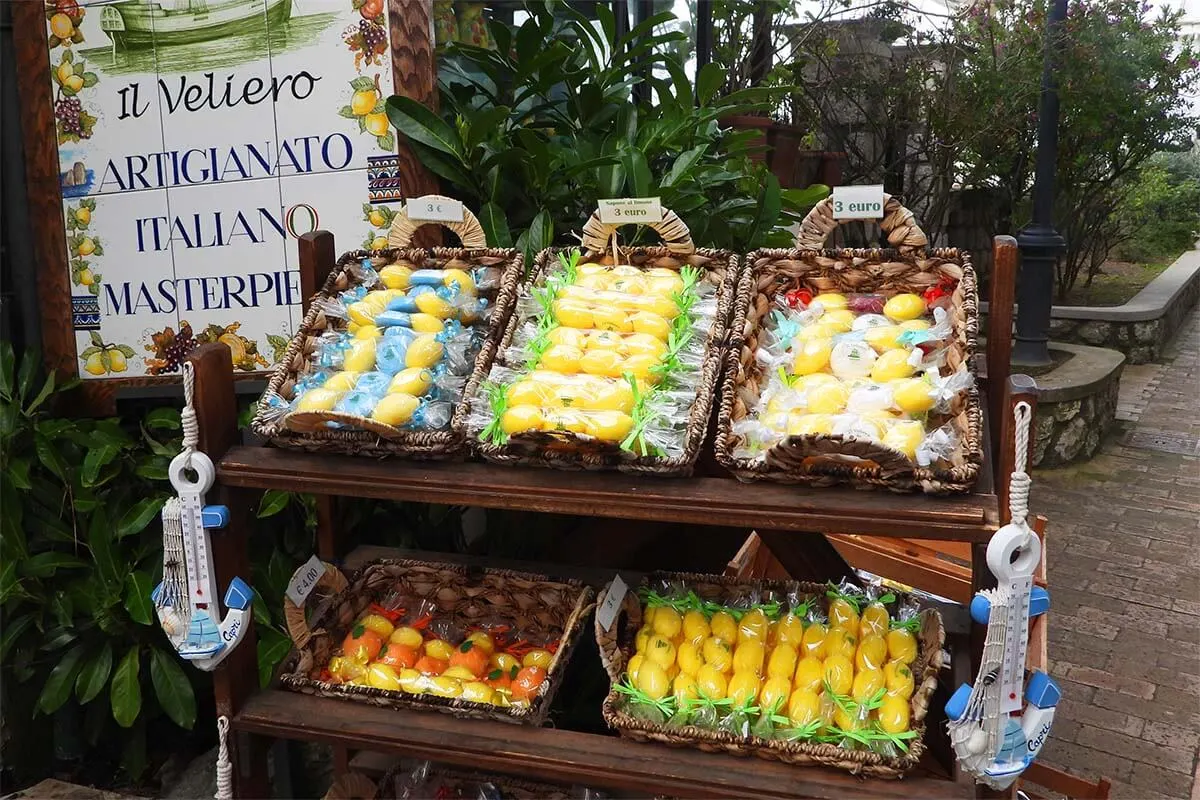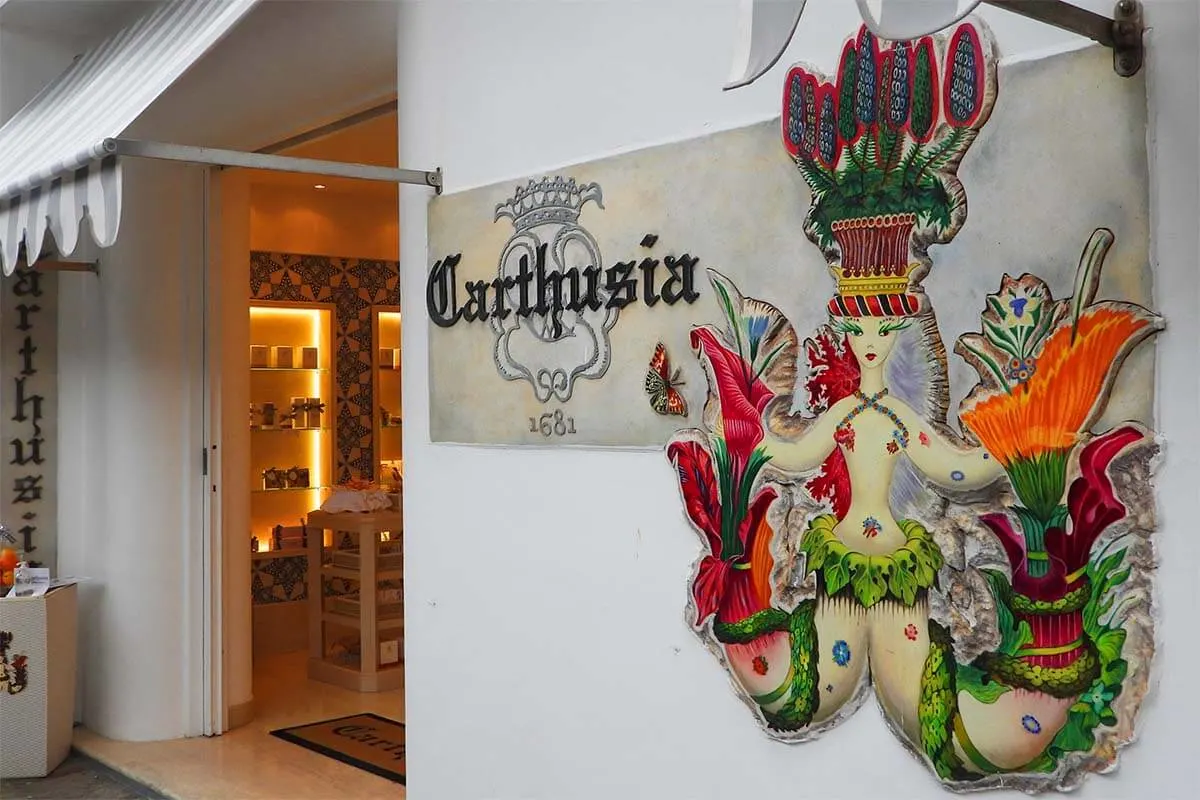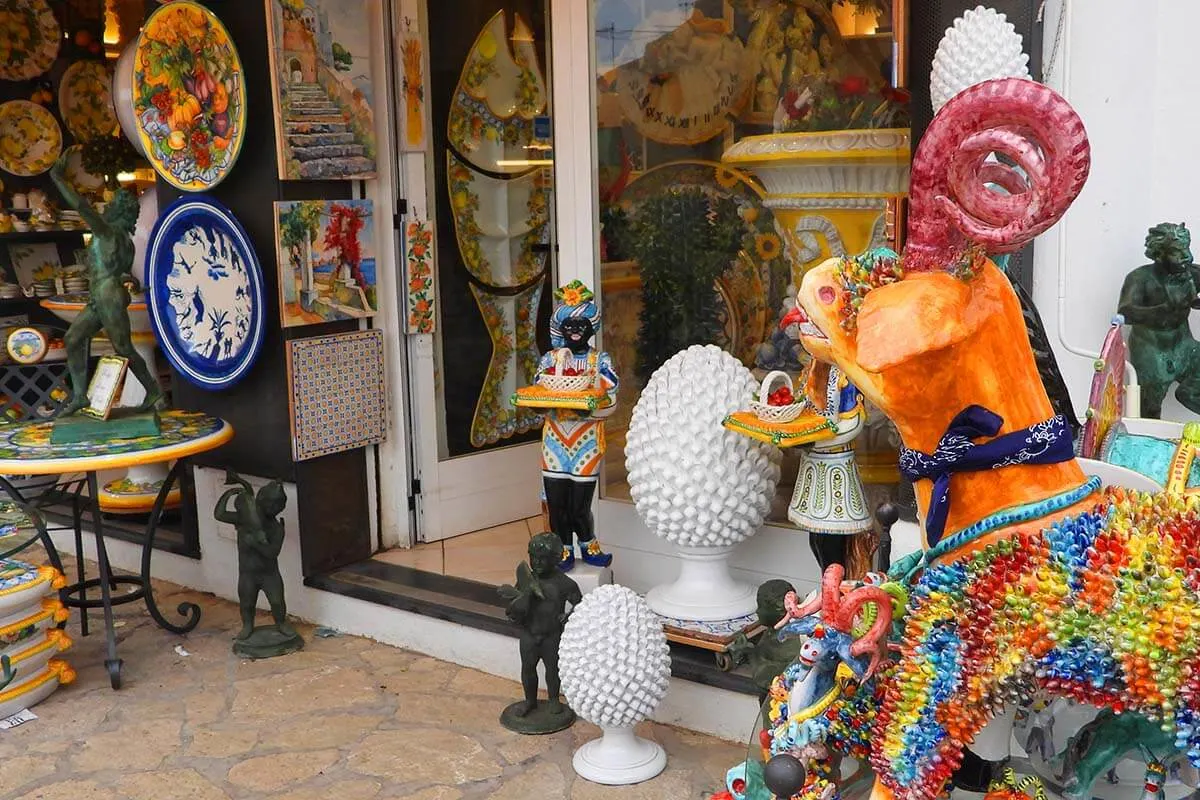 Map of Anacapri Attractions
While Anacapri is quite small, some of the best places are located somewhat further away from the town center.
So to give you a better idea of where everything is and how to plan your time, we created this map indicating the exact locations of all the top places to see in Anacapri mentioned in this guide.
How to use this map: Use your computer mouse (or fingers) to zoom in or out. Click on the icons to get more information about each place. Click the arrow on the top left corner for the index. Click the star next to the map's title to add it to your Google Maps account. To view the saved map on your smartphone or PC, open Google Maps, click the menu and go to 'Your Places'/'Maps'. If you want to print the map or see it in a bigger window, click on 'View larger map' in the top right corner.
Practical information for visiting Anacapri
Getting there
Anacapri is one of the two main towns on Capri island in Italy. To get to the island, you arrive by ferry at Marina Grande. From here, you can take a bus or a taxi to Anacapri.
The bus ride from Marina Grande to Anacapri costs 2 euros (2.5 euros if you pay on the bus). The taxi from Marina Grande to Anacapri will cost you about 25-30 euros. The taxi from Capri town to Anacapri is about 10-15 euros.
Without luggage, you can also climb to Anacapri from Marina Grande by taking the Phoenician Steps (which will likely take about 30-45 minutes).
READ ALSO: How to Get from Sorrento to Capri
How much time do you need
Most tourists only come to Anacapri to visit Monte Solaro, which will require about 1 hour of your time. If you also visit one or two landmarks in the center, walk around the main street, and have lunch, you'll need approximately 2-4 hours.
However, if you want to see and do everything mentioned on this list, we recommend planning at least one full day for Anacapri.
A lot will also depend on how you cover the bigger distances and how busy it is everywhere. In the high season, you may waste lots of time waiting for buses.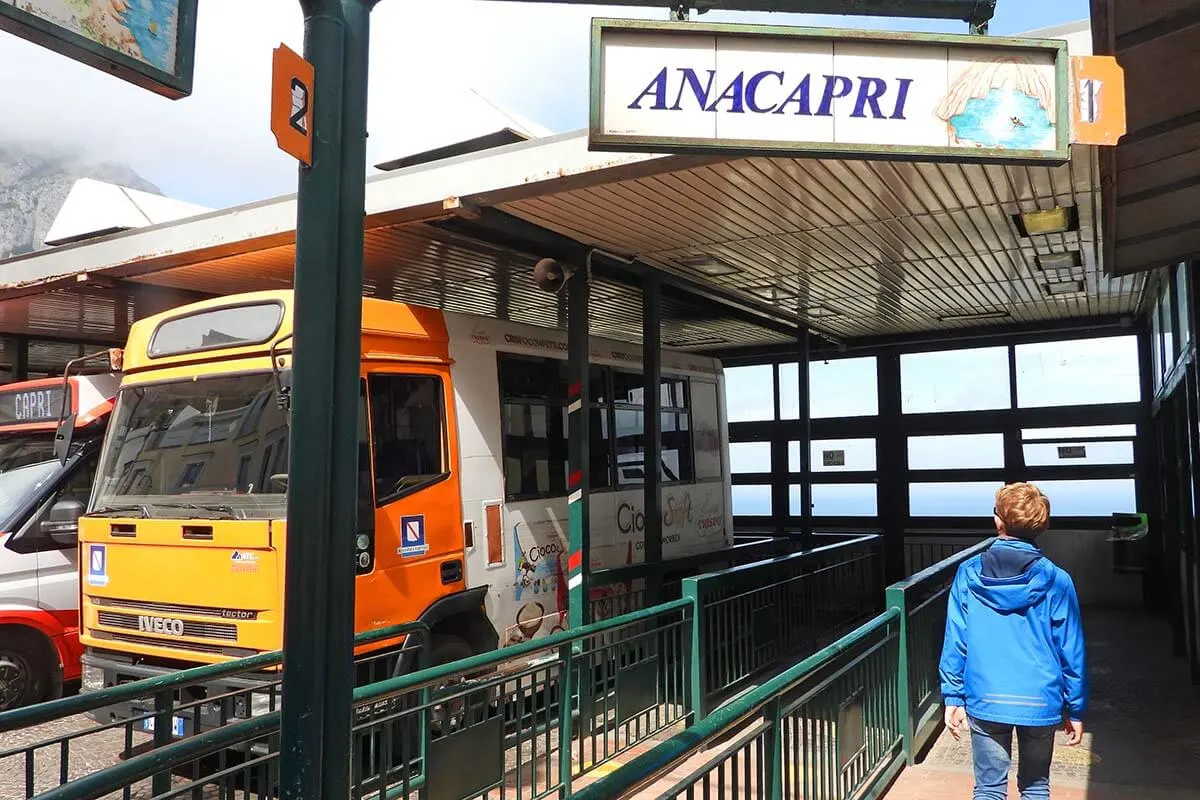 Where to eat
There are quite a few restaurants in Anacapri town center, but please note that they tend to get very busy at lunchtime. This is especially the case for restaurants located close to the Monte Solaro chairlift.
My best tip here is to quickly check customer reviews on Google Maps. While most restaurants here are quite good, this will help you avoid any tourist traps.
By far the best place for lunch or dinner in Anacapri is the earlier-mentioned Ristorante Da Gelsomina. However, its remote location means that you'll need to foresee more time if you decide to go there (for more info, see point #6 higher above).
Where to stay
Most people visit Capri for a day and don't stay on the island. If you are staying in Capri, any location is good and each has its advantages and disadvantages…
Anacapri is quieter and has a more local atmosphere than Capri. It also tends to be a bit cheaper, but – as always – a lot will depend on the season and your hotel choice.
Here are some of the best-rated hotels in Anacapri:
€€€€€ Capri Palace Jumeirah (one of the nicest luxury hotels in Capri!)
€€€ Hotel Orsa Maggiore
€€+ Da Gelsomina or Il Giardino dell'Arte
€€ Le Cantinelle
READ ALSO: Where to Stay on Capri Island
So, this is our guide to Anacapri. I hope that this gives you a better idea of what to expect when visiting this charming part of Capri island.
I also hope that we inspired you to spend a bit more time in Anacapri and explore beyond the most famous attraction Monte Solaro.
Have a great trip!
READ ALSO: Best Things to Do in Capri
If Capri island is part of a longer trip in the area, be sure to check out our other guides as well:
Naples and surroundings:
Amalfi Coast:
All the best places:
If you found this post useful, don't forget to bookmark it and share it with your friends. Are you on Pinterest? Pin these images!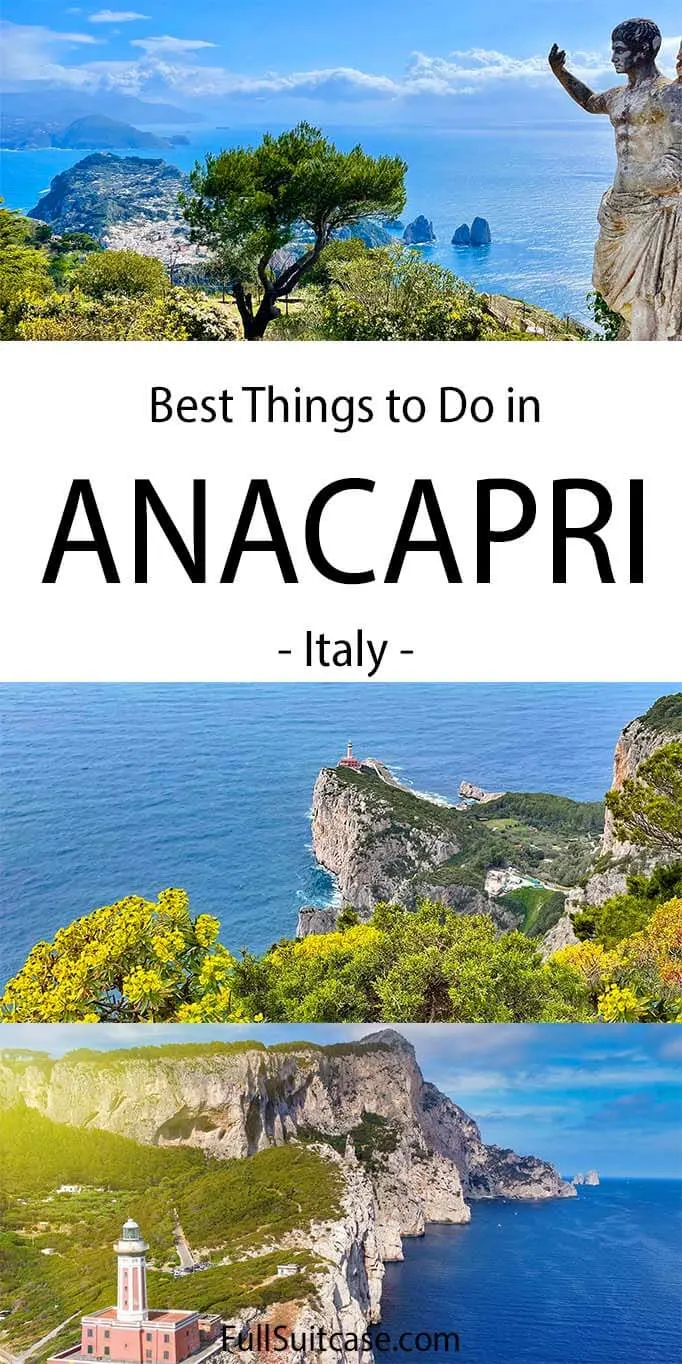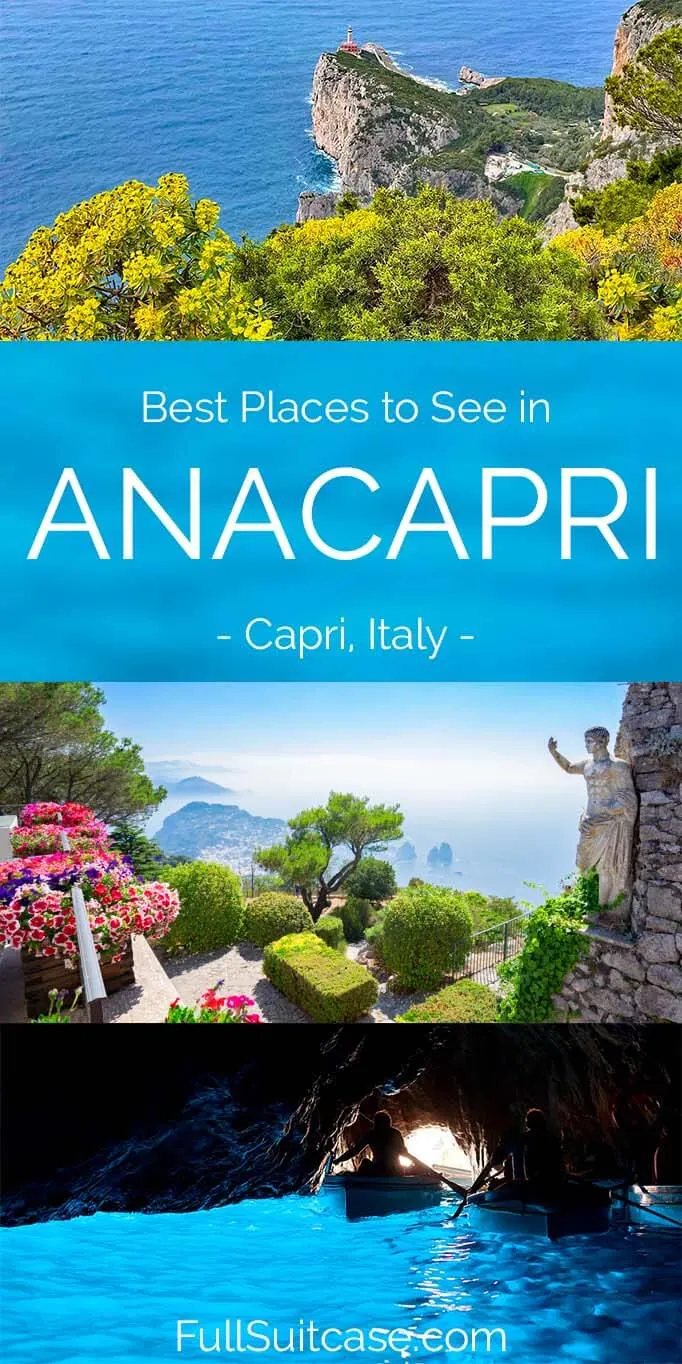 More travel inspiration for your trip to Italy: