Are you visiting Amsterdam for the first time and wondering what to expect? Planning a trip to Amsterdam might be overwhelming indeed and especially so if this is your first time in the city!
In this article, you can find some of our top travel tips for Amsterdam.
From when to travel, how long and where to stay, to some essential travel tips that will save you time and money – this guide will not only help you plan a trip to Amsterdam but will also help you avoid some mistakes and have a more memorable travel experience.
Take a look!
Best 4 Experiences to Book in Advance: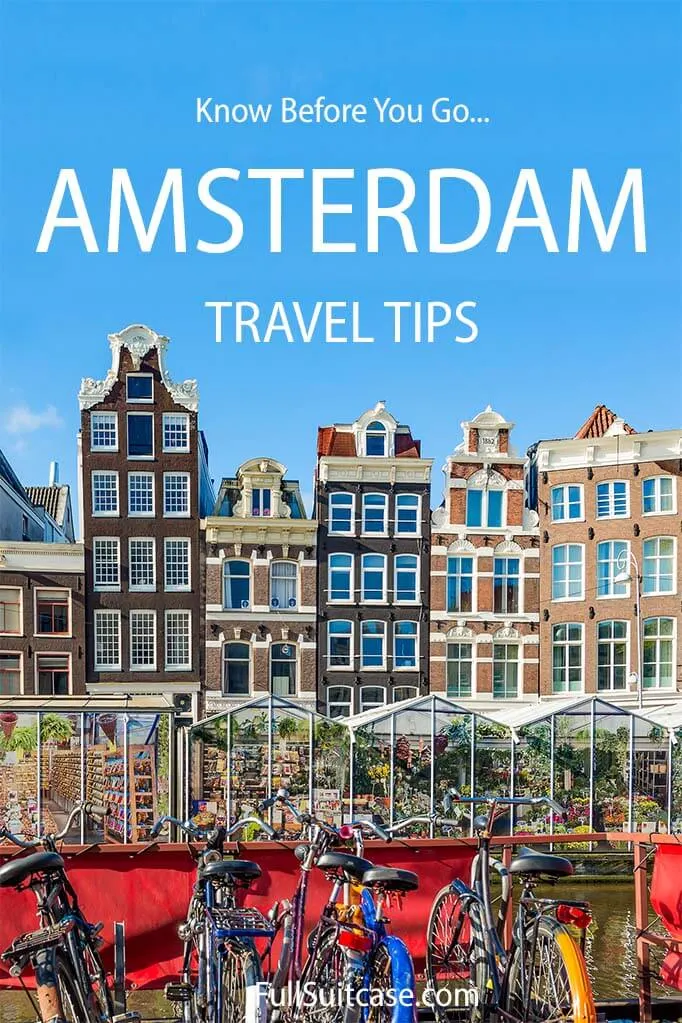 These are our top travel tips for visiting Amsterdam:
1. Avoid peak season
Amsterdam is one of the world's most visited cities and no matter when you visit, expect it to be busy. And even now when tourism is just starting to recover after the pandemic, Amsterdam is at the top of Europe's most visited cities.
The city can get REALLY busy and overtourism is an issue. In fact, Amsterdam has been actively working on limiting tourism and making the city more liveable for the locals again.
A few examples – the city removed the overly popular iAmsterdam sign at the Rijksmuseum, has introduced strict rules for people renting out private properties to tourists (which has led to a huge decrease in short-term rentals on Airbnb and Booking), and has forbidden public use of alcohol or tour groups stopping in the main streets of the Red Light District.
Tourists are welcome, of course, but they want to keep the city enjoyable for everyone, in all seasons.
That being said, some seasons are better than others and if you plan well, you can avoid the biggest crowds and enjoy your visit to Amsterdam so much more. It's especially busy in the summer, but also in late spring (when everyone comes to see the Dutch tulip fields) and in the early fall, around Christmas, etc.
So if you are just starting to plan your trip to Amsterdam, try to come in a lower season. As a minimum, avoid summer weekends and also the weekends around public holidays. You'll enjoy Amsterdam better if you come at a quieter time!
READ ALSO: What It's Like to Visit Amsterdam in June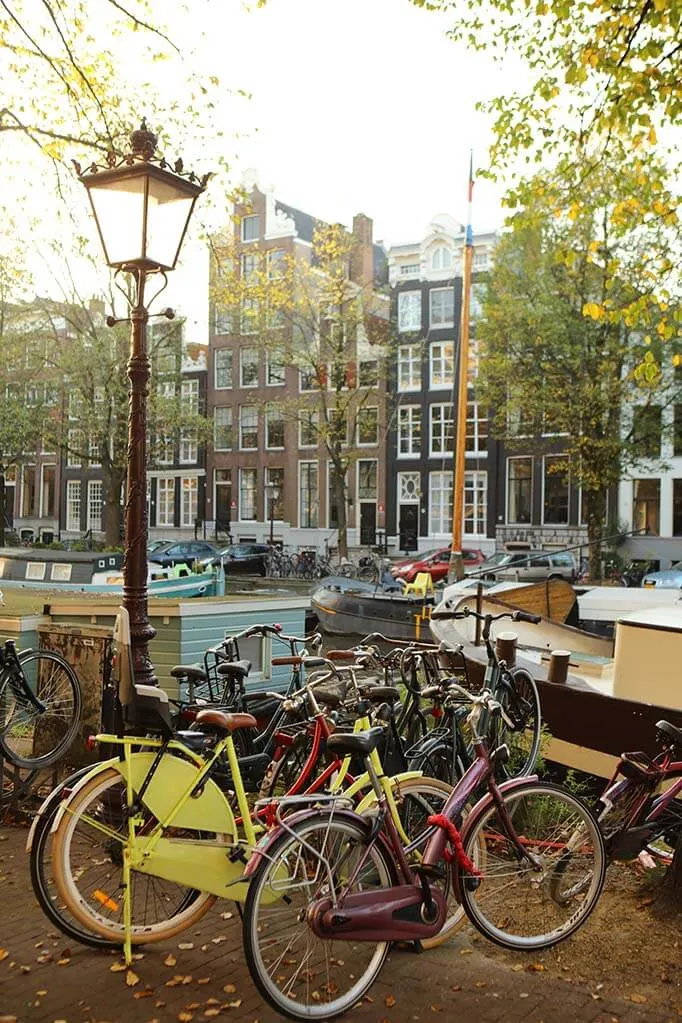 2. Book in advance (& save time + money)
Being such a popular destination, a visit to Amsterdam requires some advance planning and preparation.
The biggest cost of traveling to Amsterdam is usually accommodation. Hotels in Amsterdam are really expensive and it will not get better now that so many private owners took their properties away from Airbnb. So if you want to visit Amsterdam without spending a fortune, you should reserve your accommodation well in advance.
The longer upfront you book, the bigger the choice, and thus better prices. In the low season, you might find some good last-minute deals, but don't count on it. Also, there are some things you should know before booking your accommodation in Amsterdam – see the next point (#3) for more info!
Be sure to get skip-the-line tickets for all the most popular tourist attractions in Amsterdam! Without advance reservations, you won't be able to visit some places at all.
If you are planning on visiting the Anne Frank House, be sure to reserve your tickets in advance! In the lower season you may get lucky to get the tickets a week or two in advance (we recommend checking at least 2-3 weeks before). However, when visiting Amsterdam in the peak season, you should be ready to book Anne Frank House tickets as soon as they become available (generally, 6 weeks before your visit).
Pre-covid, you could also just arrive at the museum, wait in a (very long) line, and hope to get in. But at the moment, online reservations are obligatory for the Anne Frank House. These are the most sought-after tickets in Amsterdam and booking last minute is practically impossible.
TIP: There is now one guided tour that includes entry to Anne Frank House. It also takes you to the Jewish Quarter. However, this tour only runs a few times a week and has limited availability too, so booking in advance is still essential!
While not as difficult to get in as Anne Frank House, we also highly recommend booking the skip-the-line tickets for all other major attractions and museums in Amsterdam (particularly for the Rijksmuseum and the Van Gogh Museum). This will make your visit so much more enjoyable and you'll be sure you can actually visit the places you want to visit without wasting too much time.
In fact, in the summer season, Van Gogh Museum tickets now also sell out a week or two in advance. Not even to mention being able to pick a time slot that suits you…
So this tip really applies to most of the tourist attractions in the city. If you don't want to waste time (and want to be sure to visit), book your tickets before you go.
TIP: This – digital – Amsterdam Pass includes the 3 most popular tourist attractions in Amsterdam: Rijksmuseum, Van Gogh Museum, and a canal cruise. Plus, it allows you to choose timed-entry slots for the museums in one booking.
READ ALSO: Best Museums to Visit in Amsterdam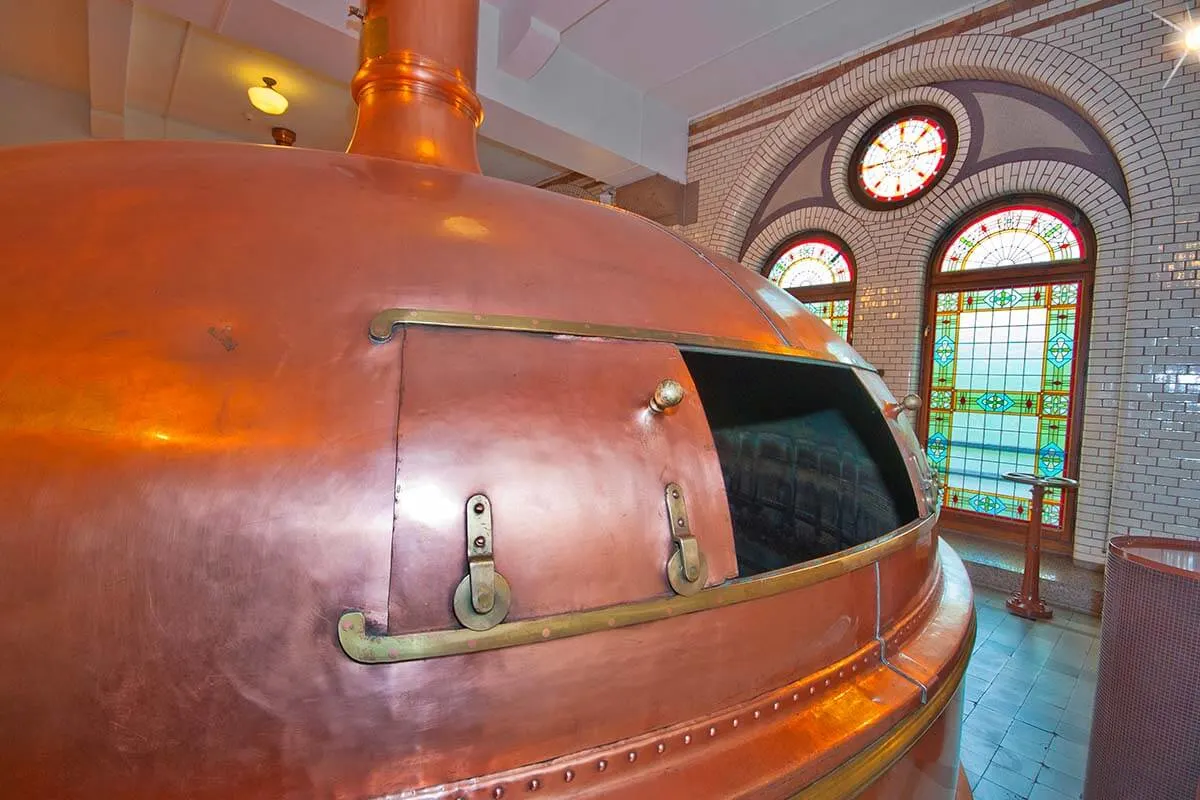 3. Stay in the city center
Despite the high price tag of Amsterdam accommodations, we recommend staying in the city center. Especially if you are only visiting Amsterdam for a day or two and/or are planning on taking some day trips outside the city.
Staying in the heart of Amsterdam is part of the experience and being close to everything will also limit the amount of walking you have to do. We recommend staying in the area southwest of the Central Station, west of Damrak and north of Rijksmuseum. It's a rather big area with lots of hotels and within walking distance of most places of interest.
TIP: If you are planning on doing day trips by train, it's easier to be within short walking distance from the main railway station – it will save you so much time. Also if you book organized tours, they'll often depart from the central station. So keep this in mind when choosing where to stay in Amsterdam.
Here are some of the best-rated and centrally-located Amsterdam hotels for all budgets:
Good to know: We recommend booking your hotels in Amsterdam via Booking.com because you know exactly what you will pay. Many hotels advertise lower prices if you book directly through them, but 'forget' to tell you that they will add a 7% + 3 euros per night per person tourist tax to your bill when you check out (at best, they say something vague like 'taxes and fees are excluded'). Whereas Booking.com immediately shows you the actual price that you will pay in the end including all these taxes (and clearly shows how much you pay upfront and how much at the hotel).
READ ALSO: Best areas to stay in Amsterdam for your first trip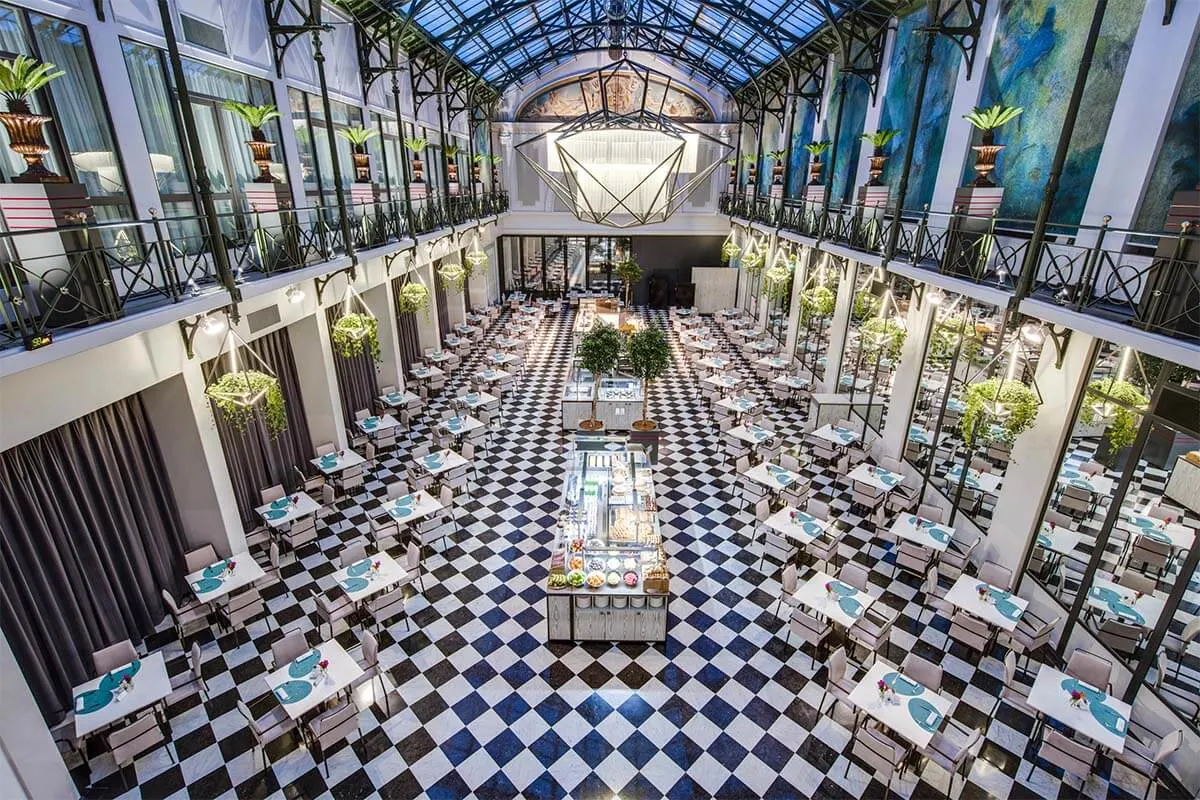 TIP: Using the map below, you can also compare hotels and accommodations in Amsterdam's city center.
Simply insert your travel dates and group size, and you'll see the best deals available for your stay. Check it out!
4. Foresee enough time
While you can see the best of Amsterdam in two days, we recommend that you plan a longer stay if you can. Ideally, you plan at least 2-3 days for the main sights and attractions in Amsterdam city itself, plus 2-4 days for the rest of the Netherlands.
In addition to all the most popular sights and attractions in Amsterdam itself, there are so many interesting places nearby. So don't miss the chance to see at least some of them! You can find more info on where to go further below at #16.
Also in Amsterdam itself, it's usually so busy everywhere that it's easy to get overwhelmed and tired trying to see it all.
So give yourself some free time to get a bit off the beaten path, explore the beautiful canals at night, get a drink at a local café… You'll have a much better experience and a more memorable trip!
READ ALSO: 3 Days in Amsterdam and 4 Days in Amsterdam (detailed first-timer's itineraries)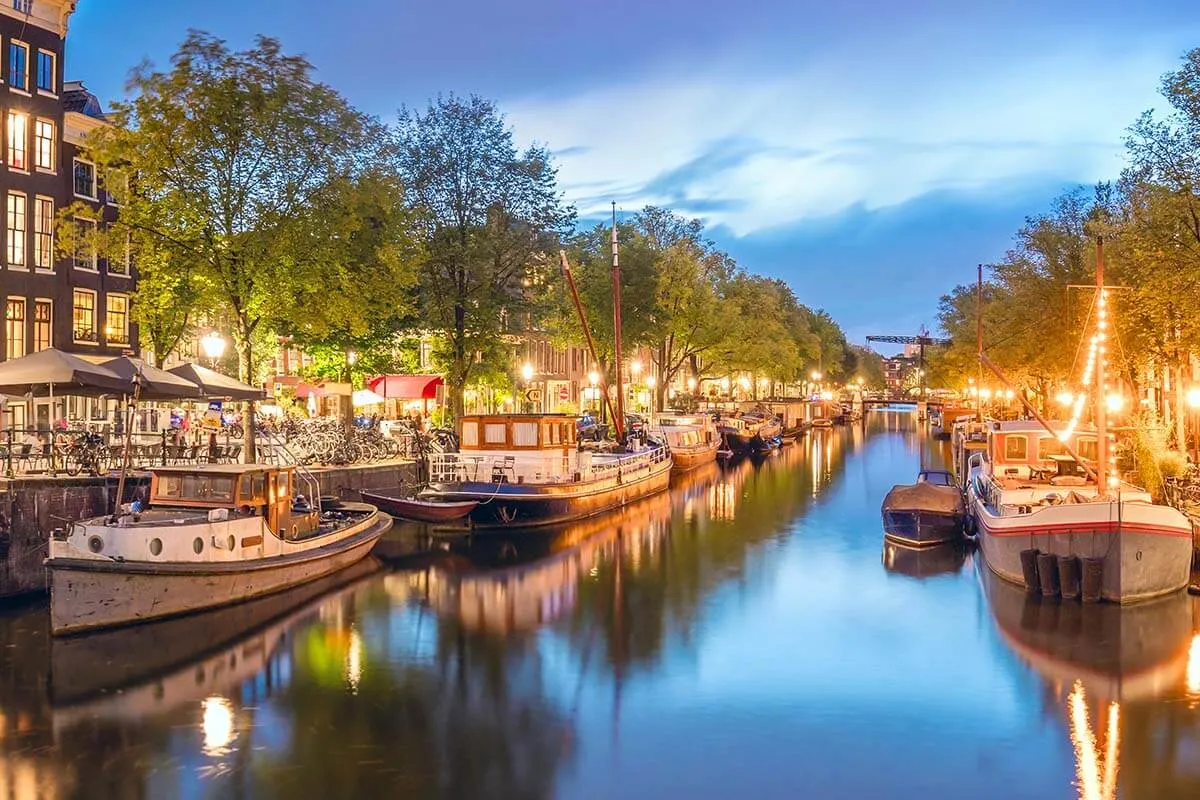 5. Save money with city cards or passes
If you are planning to visit many attractions in and around Amsterdam, take public transport, etc. then you may want to consider getting the I Amsterdam city card.
Just as it always goes with city cards, it offers much better value if you get it for a longer duration than for a 1-day visit. But it really depends on what you are planning to see and do. If you are visiting even just a few of the most popular museums, it quickly pays off. Not even to mention all the extras that are also included – e.g. bike rental, Zaanse Schans windmills, etc.
You can find more details and get the card here. Once you have the card, you can also download their app which will make it so much easier to make the most of what it has to offer.
Alternatively, you can also just opt for the all-in public transport ticket for the duration of your stay, and get the tickets for each of the attractions you plan to visit separately.
Good to know: The main disadvantage of iAmsterdam city card is that you still have to pre-book timed entry to some of the most popular attractions yourself. Plus, this card currently doesn't include the Van Gogh Museum.
TIP: If you are only interested in the top attractions, then a digital pass like this one is a better option. It includes a canal cruise and two most popular museums (Van Gogh Museum and Rijksmuseum) and allows you to reserve all the time slots at the moment of booking.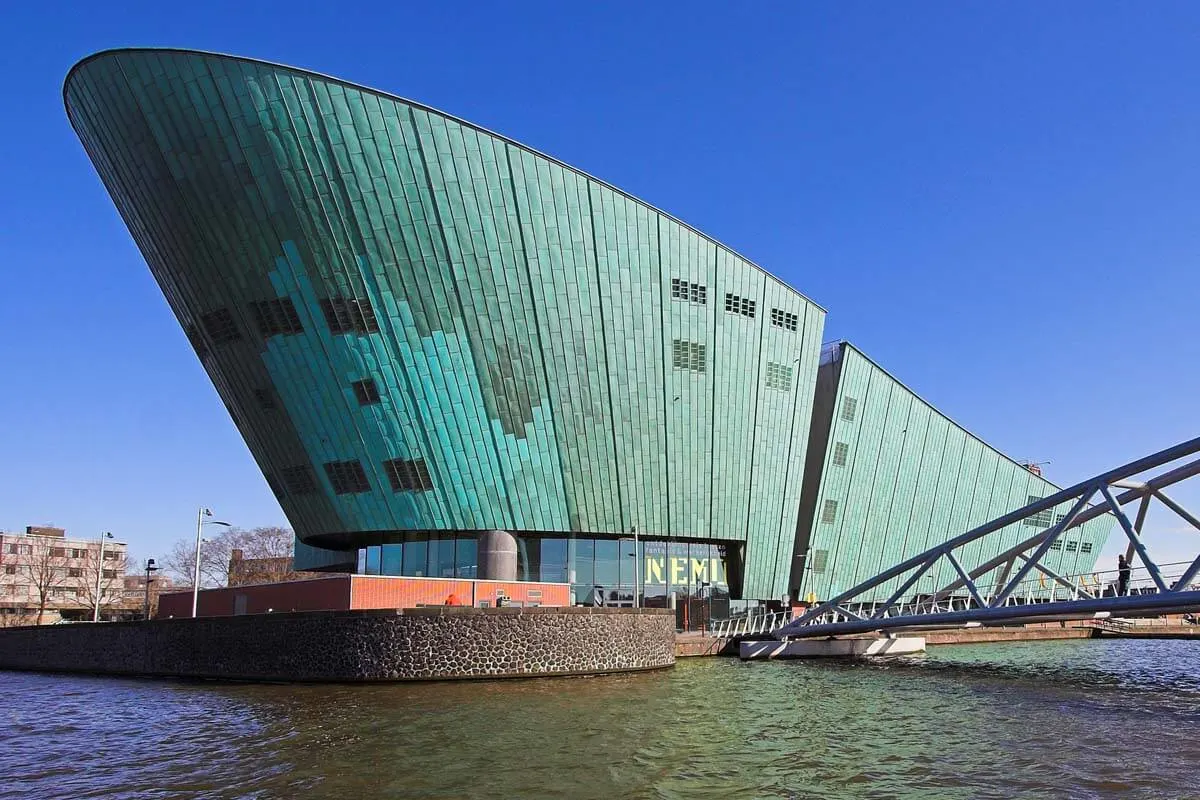 6. Use public transport
Amsterdam is a rather big city. And while the city center is walkable, the distances between some of the main places of interest quickly add up. So if you want to see a lot without getting exhausted, it's often better to take public transport for some of the bigger distances.
A lot depends on where you are staying, how much time you have in the city, and what you plan to see and do each day. But the public transport system in Amsterdam is really efficient so don't hesitate to use it. Taxis are quite expensive and usually not as fast as a tram, a ferry, or a metro.
If you just take a tram occasionally, you can simply scan your debit card or smartphone directly on the tram (don't forget to scan it again when you leave!). If you are planning on taking public transport more often, instead of buying tickets for each ride, it's better to get a public transport ticket for the duration of your stay. It's valid on all buses, trams, metros, and ferries, and makes sightseeing in Amsterdam so much simpler. In addition, you can also download the GVB App which will make navigating the city even easier.
Airport transfers: If you are arriving at Schiphol International Airport (AMS), the best way to get to the city center is by train. It takes less than 15 minutes. You can book a train ticket here. It's a digital ticket with a QR code so you don't have to waste your time at the station; it's valid for any train between the airport and the central station on the selected day.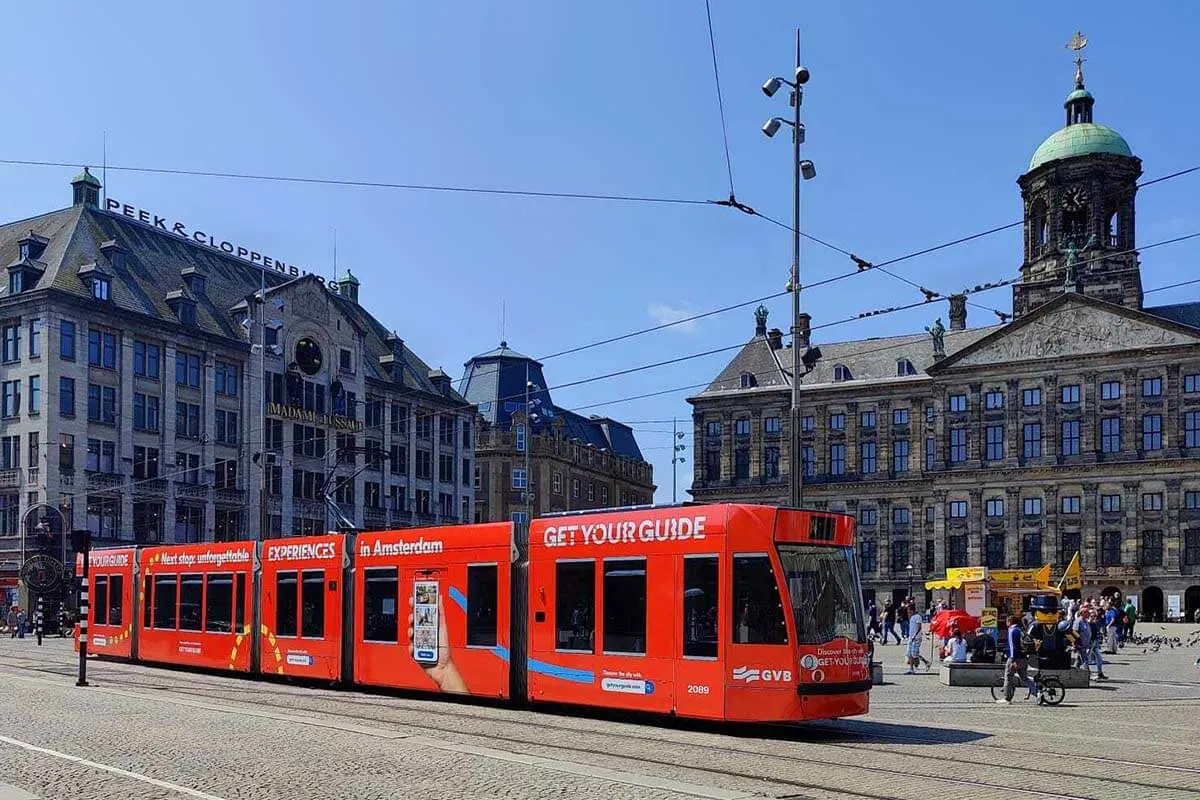 7. Explore the canals
If there's one thing that you absolutely have to do in Amsterdam is explore its network of canals.
The best way to see a lot in a short time is by taking a canal cruise. There are countless options for boat tours and canal cruises – from sightseeing cruises to dinner cruises and so much more. This is a great way to get to know more about Amsterdam and see the city from another angle.
In addition, you should also take some time to walk around the city center and explore the canals on foot. It's really not walking vs. boat – you should try to do both!
TIP: Amsterdam canals are very pretty in the evening when the buildings and the bridges are nicely lit. So be sure to come back and see them in the dark! Also here – you should try to do both – explore the canals during the day as well as in the evening. It's a very different experience and a must-do in Amsterdam!
And since the choice of canal cruises is OVERWHELMING here are some of the best options:
City Canal Cruise. This is the most popular sightseeing cruise, but it can get very busy on the boat (so arrive early and try to get a window seat). This canal cruise starts close to the central railway station.
Luxury Canal City Cruise. If you have ever been on an overcrowded canal cruise in Amsterdam, you'll realize that it's well worth paying a few euros extra for a more luxurious experience. It's still very affordable – check it out! This cruise is also available with a cheese & wine option. You can also opt for several departure locations close to the most popular sights.
READ ALSO: Amsterdam Canal Cruise: Tips for a Better Experience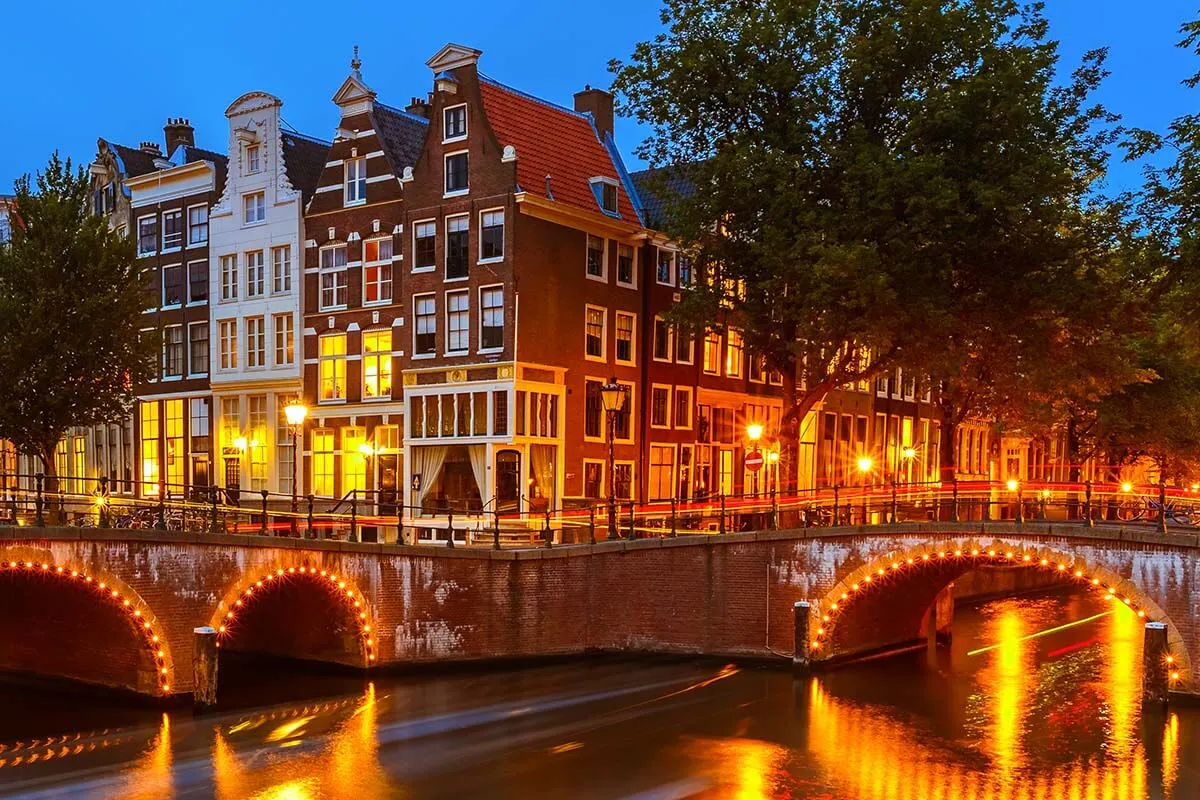 8. Don't miss Van Gogh!
There are so many interesting museums and experiences in Amsterdam, so the choice of where to go is not always easy, especially if you only have a day or two and can't see it all. But if you visit just one museum in Amsterdam, make it the Van Gogh Museum.
This museum houses the largest collection of Van Gogh's works in the world. With over 200 paintings, you'll also see works by other artists from the same period. But the main focus is, of course, on the Netherlands' most famous painter, his life, and masterpieces.
This is the most-visited museum in the Netherlands, and well worth it. Some people spend half a day to a day here, but it's worth it even if you only have a few hours. We recommend planning at least 2 hours here.
Good to know: Also for Van Gogh Museum, be sure to book the skip-the-line tickets online in advance! The entrance to this museum is no longer included with the I Amsterdam City Card but is included with this popular digital pass for the main attractions.
LEARN MORE: Van Gogh Museum Amsterdam: Info & Tips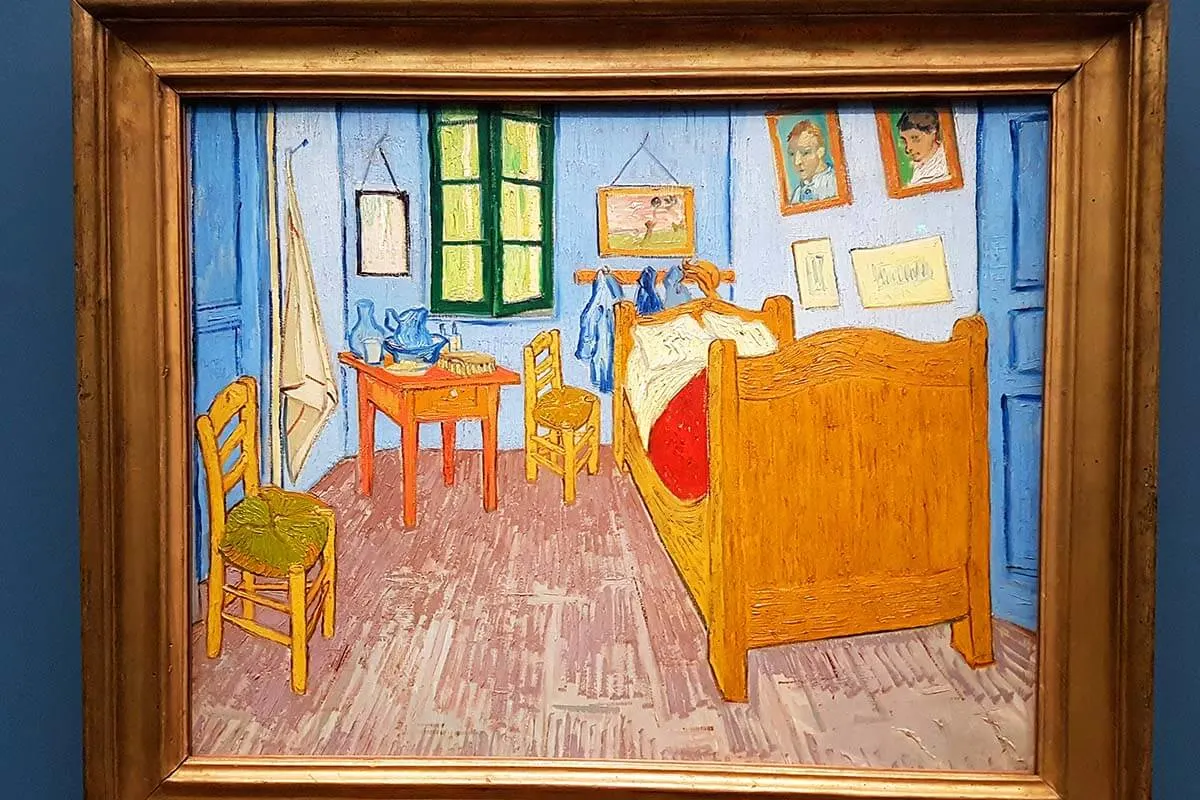 9. Look for local restaurants & brown bars
Just like any big city, Amsterdam has some wonderful local restaurants, but also some places that are more touristy, overpriced, and often also offer lower quality. Try to avoid the latter. As a general rule, restaurants with pictures on the menu are catering to tourists and don't often offer the best quality for the price you pay.
One of the best ways to find good places to eat is to simply ask the locals for the best restaurants nearby.
Or simply check Google Maps for the restaurants in the area and see which ones have the best customer reviews. We find that this is really the best way to avoid disappointment AND find a nice place that's close to you when you are hungry.
However, the best restaurants are usually fully booked, especially for dinner. So it pays off to do some research before you go and reserve upfront.
TIP: If you want to go to a local pub for a drink, look for the so-called brown bars (bruine kroeg). These are the more authentic, old, and dark neighborhood cafes that you'll find all over the city. They may not be hip, but if you are looking for a truly local experience, this is it. Every Amsterdamer is said to have their own favorite brown café.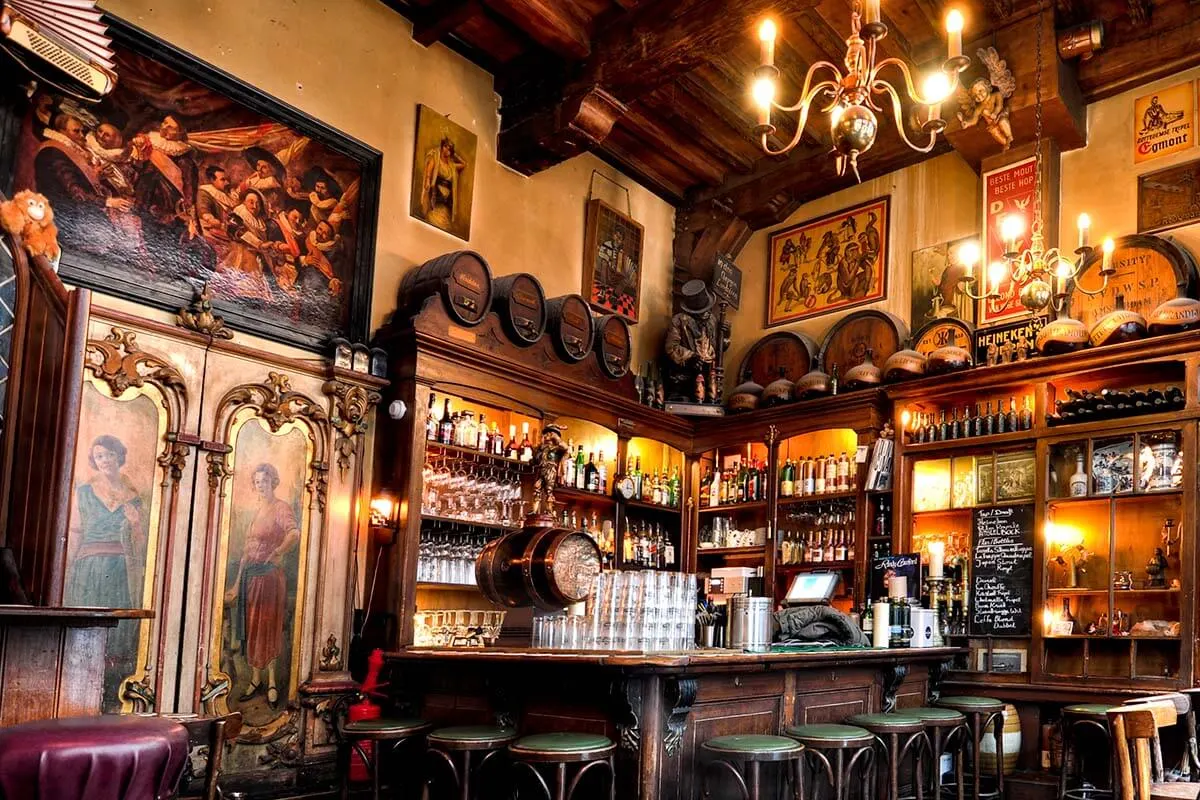 10. Check if they take credit cards & carry some cash
Most places in Amsterdam accept credit cards and other electronic payments nowadays. Some don't even use cash at all.
However, there are still many places that don't take credit cards and if they do take them, it's only VISA or MasterCard. AMEX and Diners Club are quite useless in Europe. Often, you'll be able to pay by a regular European debit card Maestro (or, as the Dutch say, 'pinnen'), but if you are traveling from outside of Europe, this may not be an option for you.
So – to avoid unpleasant situations – be sure to check if a restaurant or a café takes credit cards before you sit down for a meal or a drink. And it never harms to carry some cash with you either.
PRO TIP: If a place doesn't take cash or credit cards and you don't have a European debit card (Maestro), you can usually still pay using a cashless payment system on your smartphone. So be sure that you have this option available, because sometimes, this will be the only way to pay! (And not just in the Netherlands but also in many other places in Europe).
Also, most European countries use credit cards with a pin and might not even accept card payments with a signature anymore. So it might be a good idea to get a travel credit card with a chip and a pin if you are planning on visiting Europe. Once again, only MasterCard or VISA are widely accepted.
TIP: If you don't have the right credit card and want to get a new one, check out this selection of the best American credit cards for travel. I recommend choosing a card with no foreign transaction fees (and a pin!).
Good to know: Sometimes, you have to pay for the use of bathrooms in Amsterdam. Some places only take cards while others only take coins. So it's always useful to have some small change in your pocket. Oh, and it goes without saying – you have to pay in Euros in the Netherlands.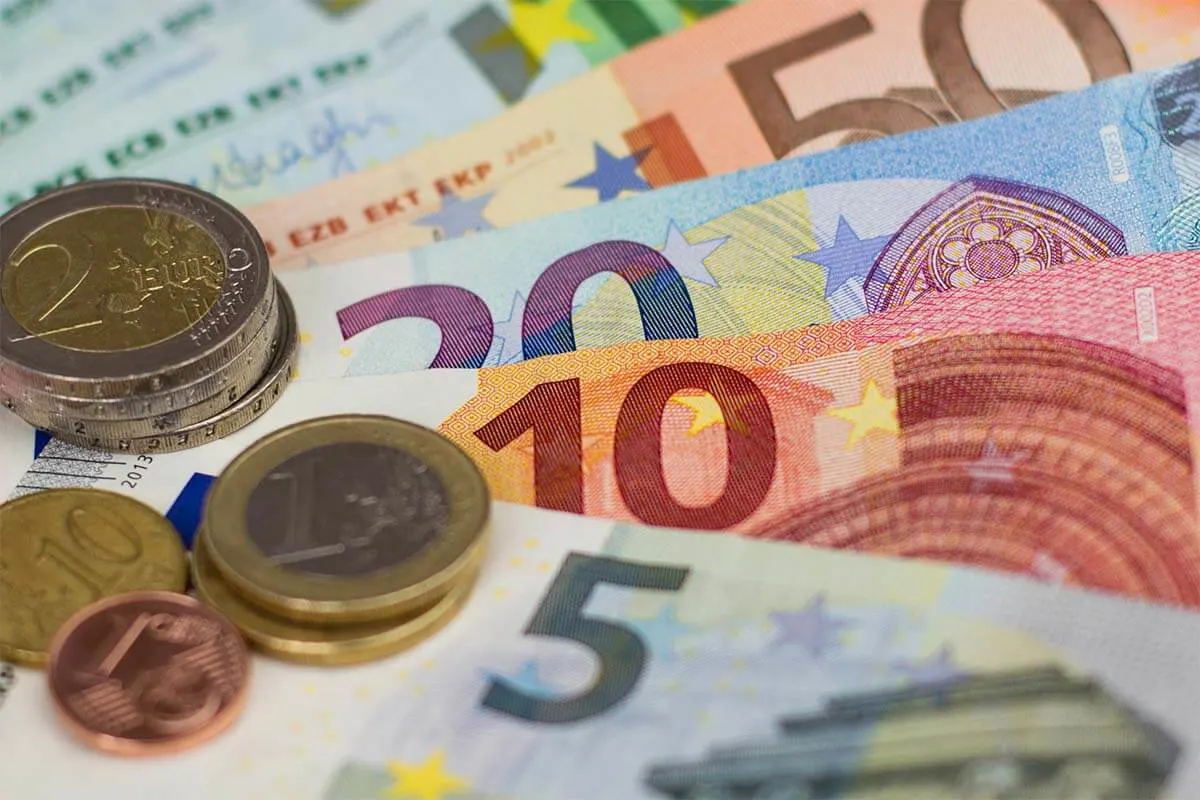 11. Be smart when exchanging your money
If you need to use an ATM during your visit, opt to be charged in local currency.
Never allow the machine to convert the charge to your home currency! This is because it allows the ATM provider or bank to set the exchange rate, pushing up your fees considerably.
Keep this in mind when using credit cards to pay for goods or services. Every time you pay by card, you'll be presented with two choices – pay in your currency or in local currency (Euro). Always – ALWAYS – choose to pay in Euro.
This is one of the most common (yet legal) scams that can cost you a lot of money. I once lost about 16% in currency exchange at an ATM in London by choosing my own currency. Lesson learned.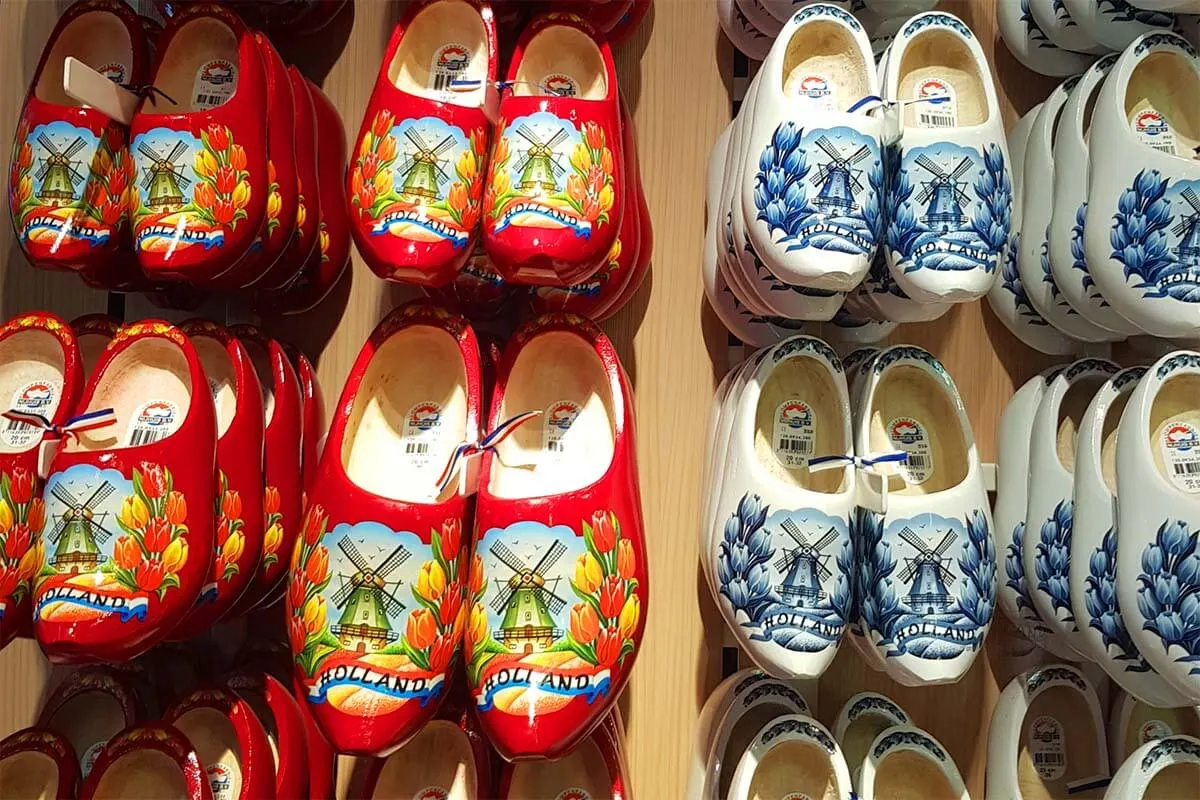 12. Have your ID with you at all times
It's the law in the Netherlands (and also in Belgium, Italy, and some other EU countries) to always carry your official identification document on you. This applies to everyone from the age of 14 and older.
It can be your national ID card (for EU travelers) or your passport (for international travelers), but you should always have it on you. In principle, copies aren't acceptable.
Now, having said this, it's very rare for the police to control anyone's documents. And it's very unlikely that you'll ever be asked to identify yourself (unless you do something really stupid, of course). But the law is the law.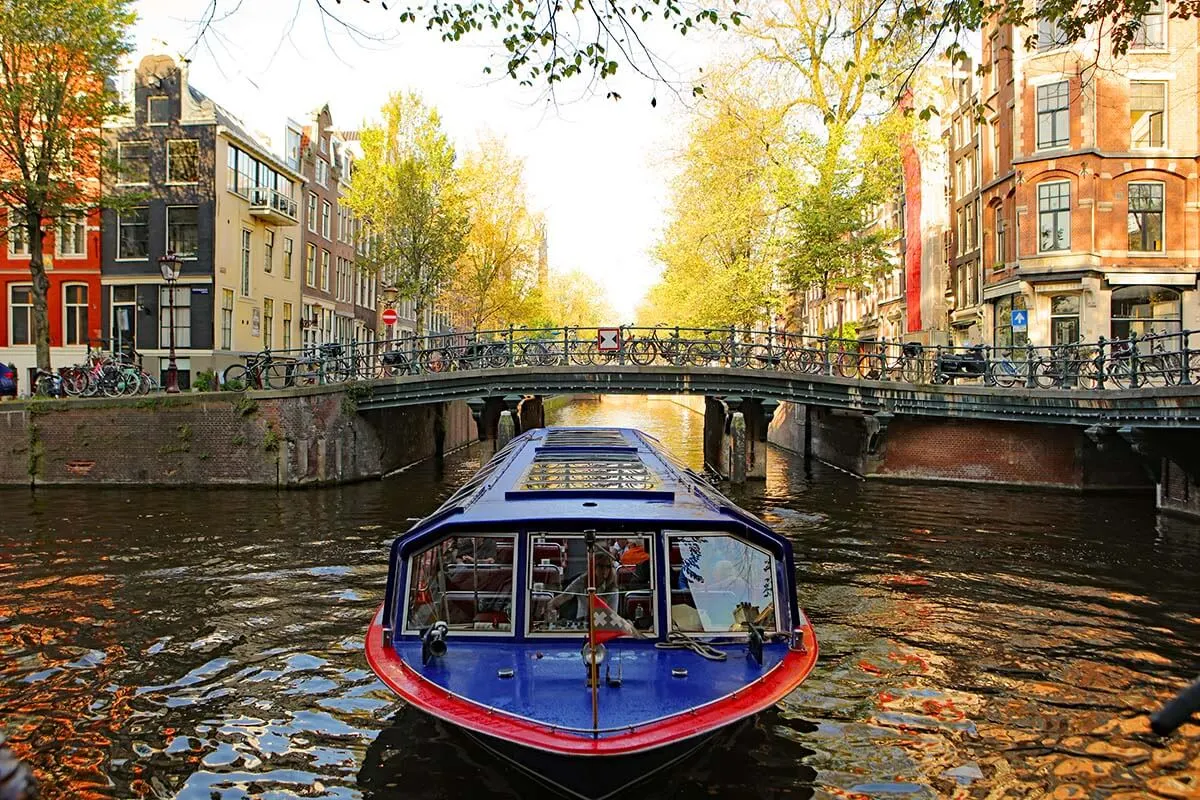 13. Pack a small crossbody bag
Most museums and popular tourist attractions in Amsterdam don't allow backpacks or big bags inside. No matter how big or small your backpack is, you will be asked to leave it in a locker. The same with bigger bags.
Luckily, indeed, pretty much all popular tourist attractions in Amsterdam now offer free lockers that you can use during your visit. And it is very handy – even if just to leave your jacket or some souvenirs that you bought.
However, you may not always be comfortable leaving your bag with documents or other important stuff in a locker. Therefore, we highly recommend packing a small crossbody bag with you.
I always use a crossbody bag when traveling in European cities and was only asked to leave it in a locker twice – once in a narrow cathedral tower in Bern, Switzerland, and once in the Jewish Museum in Amsterdam. But my crossbody bag is rather big and can fit a big DSLR camera plus a water bottle in it. If you just take a small bag for your documents, you'll normally be able to keep it on you at all times.
14. Dress for all kinds of weather
The weather in the Netherlands is really changeable and quite difficult to predict long in advance. In general, May to September are the nicest months, but it can rain and get chilly at any time of the year. It's also not exceptional to experience a heatwave in summer or a snowstorm in winter.
Because you really never know what you get, it's essential to check the weather forecast a few days before your visit, so that you know more or less what to expect and what to pack. But use this just as an indication and remember that the weather can change quite quickly. Plus, it's often really windy in Amsterdam.
No matter the season, dress according to the weather and also in layers. That way, you are always prepared and can enjoy your visit to Amsterdam no matter the weather. Remember, there's no bad weather, only inappropriate clothing…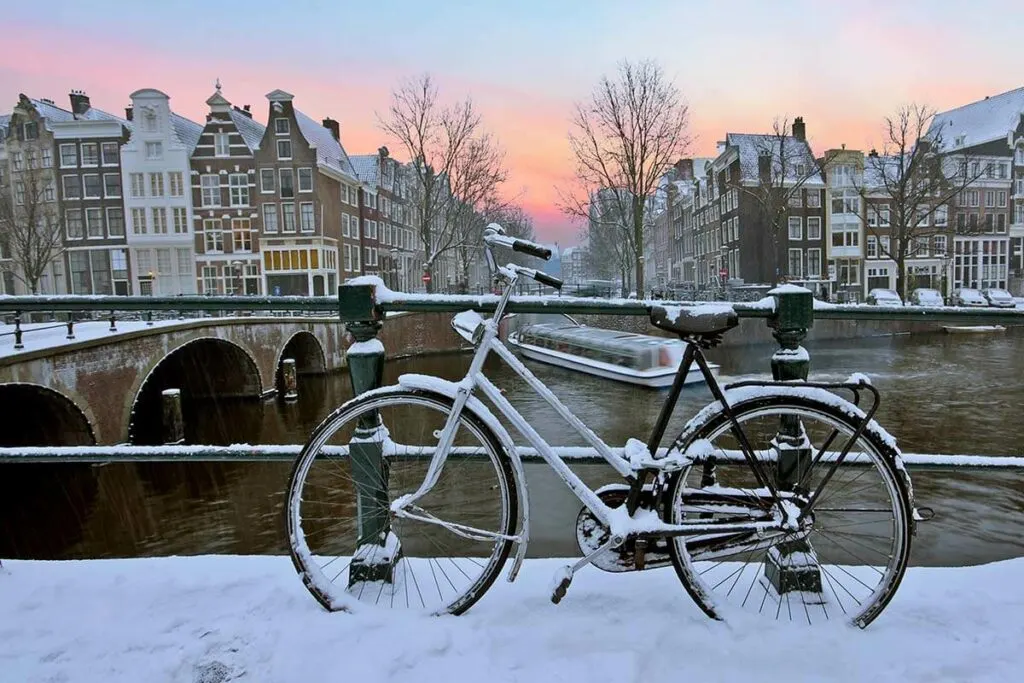 15. Prepare to walk a lot & wear comfortable shoes
You probably already know that visiting any city usually involves a lot of walking. Amsterdam is no exception. No matter how you plan your time, you will end up walking a lot, so be sure to wear very comfortable shoes.
There are also many cobbled streets, so high heels are really out of the question for sightseeing.
The good thing is that Amsterdam is quite compact and much more walkable than most other capital cities in Europe. It's not nearly as spread out as e.g. London, Paris, or Rome, and you can quite easily walk between all the major attractions in Amsterdam city center on foot.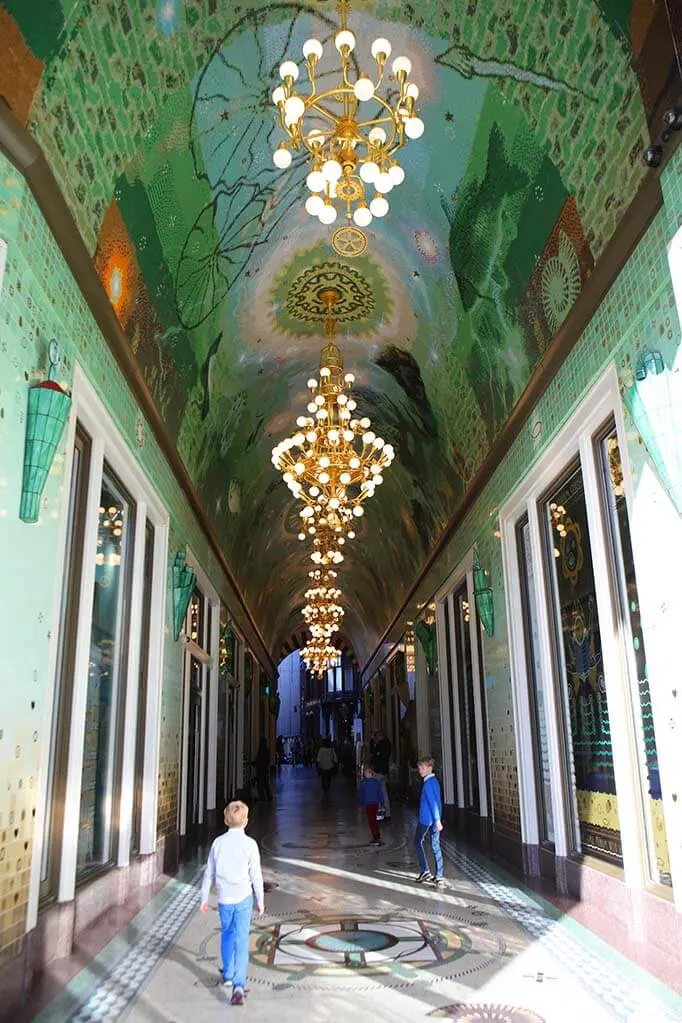 16. Don't walk on bike lanes & don't bike on sidewalks
Now that we established that you'll be walking a lot, there are some things you should know about Amsterdam. The bike is the king of the city and everyone is biking in Amsterdam.
There are usually separate bike lanes and they are ONLY meant for bikes. So do not walk on bike lanes, and don't stand on them either. If you have to cross the bike lane, do it as quickly and as carefully as you can.
While locals are quite used to tourists, it doesn't mean that they'll want to stop for you when you are in their way. So beware of bikes, look in all directions before crossing the bike lane, and don't stay on it longer than absolutely necessary.
The same also counts in the other direction. If you rent a bike, be sure to ONLY drive on the bike lanes. Sidewalks are for pedestrians!
We've been to Amsterdam so many times and I always find the bikes and the traffic overwhelming. If you are visiting Amsterdam for the first time, it's probably not the best idea to rent a bike in the city center (biking in the parks and the areas outside the city is a better choice).
TIP: If you want to explore Amsterdam by bike (it's a really nice way to see the city, btw), do yourself a favor and book a guided bike tour. Local guides know exactly where to go and where you can or cannot bike, and you'll be able to actually enjoy this experience. I can't imagine having to stop to look for directions at every intersection if you don't know where to go – other bikes will run over you…
We recently did this 'Backstreets and Hidden Gems' bike tour in Amsterdam and I can highly recommend it. It takes you to some lesser-known areas in the city that you would likely not see otherwise. Plus, biking is more relaxing once you leave the busy center.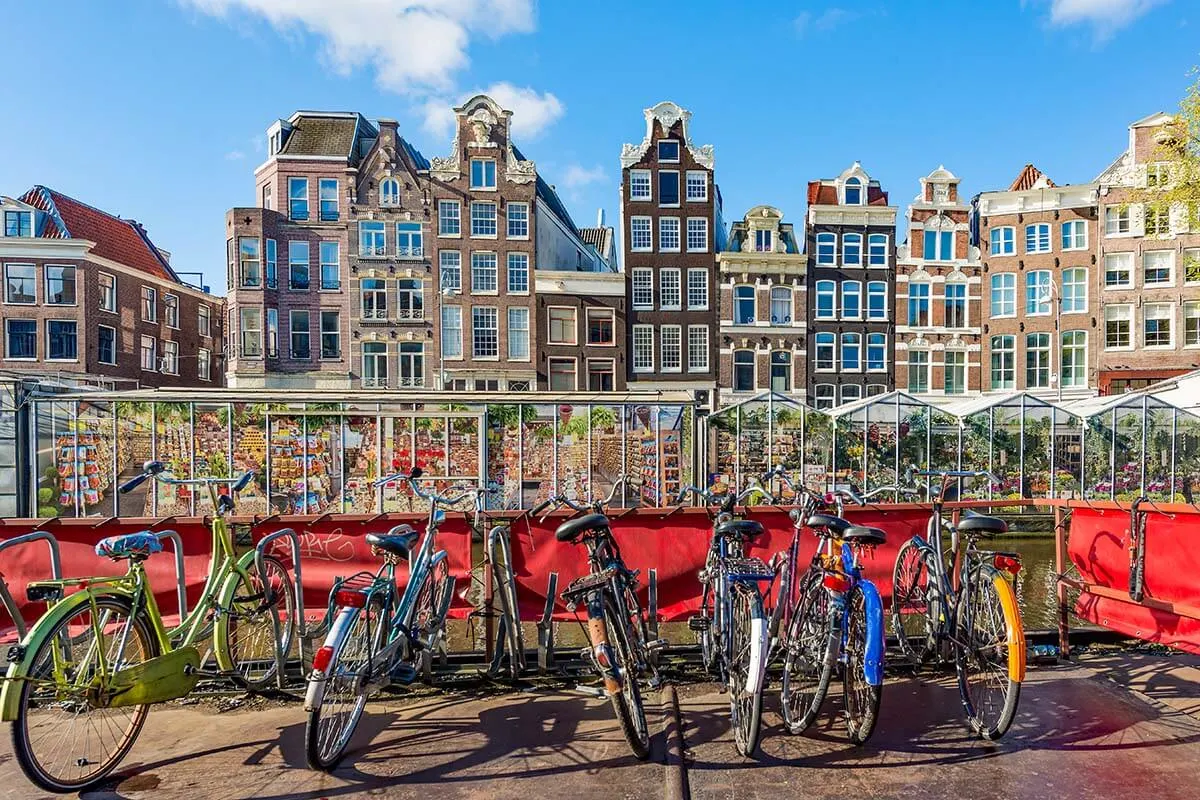 17. Don't come by car
While you can visit Amsterdam by car, it's really not the best idea. The traffic is busy and you might lose a lot of time, but that's not the only reason. You won't really need a car in the city, and you won't be able to do much with it either. For bigger distances in the city, simply use public transport.
Furthermore, parking is really expensive in Amsterdam. Most hotels don't have their own parking either. And if they do, be prepared to pay around 50 EUR per day.
We once visited Amsterdam for a day driving from Belgium and parked in an underground garage in the city center. We stayed less than 10 hours and it cost us 50 EUR. And we didn't even stay the whole day. The price was the same whether you stayed 8 or 24 hours and the prices have gone up since then as well…
So consider this and only rent the car if you absolutely need it. You won't need it for Amsterdam and also the best day trips from Amsterdam can be done without a car. More info about the day trips – below.
TIP: If you absolutely have to come by car, do some research for cheaper parking. Some places offer good discounts if you book online in advance.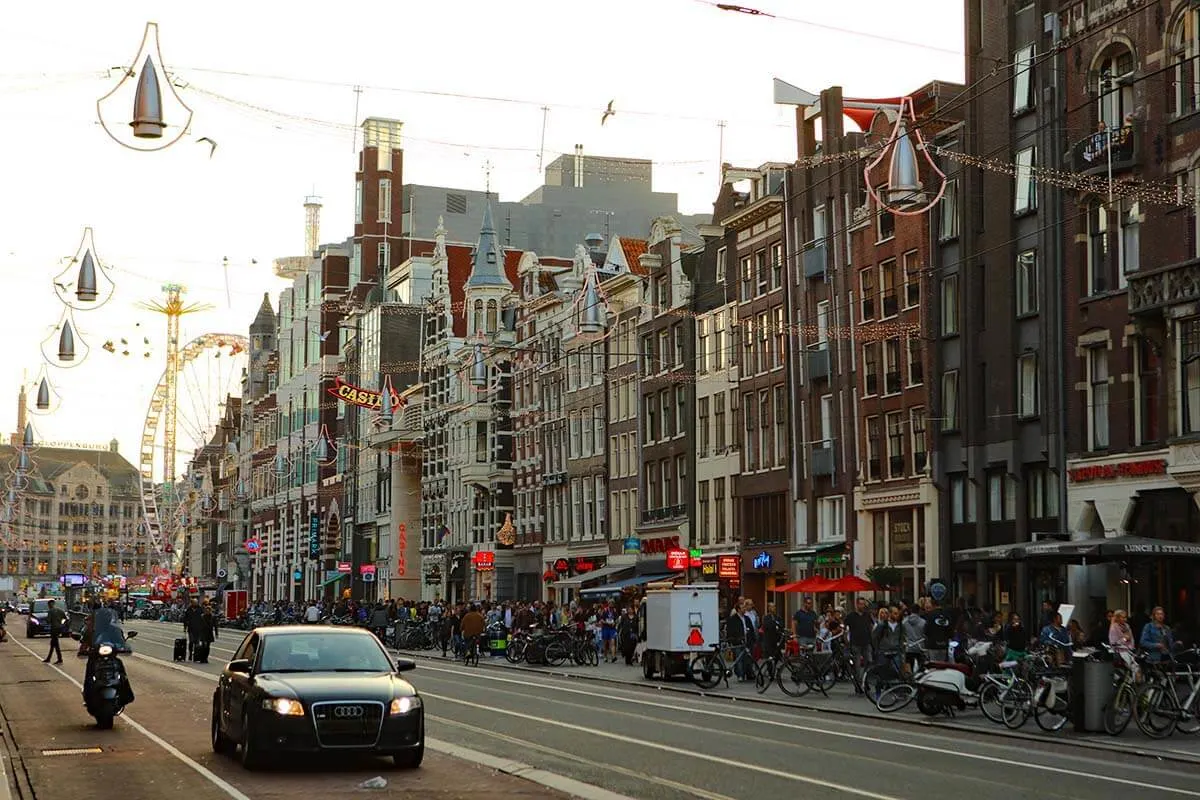 18. Explore beyond the city
Amsterdam is a beautiful city, but there is SO MUCH MORE to the Netherlands than just its capital. So don't limit your visit to just Amsterdam and explore outside the city as well.
You can easily take a train to some of the other cities and towns. Rotterdam, Utrecht, The Hague, Delft, Gouda, Haarlem – all these are easy day trip destinations from Amsterdam by train. Check out this regional train ticket if you are planning on traveling by train and public transport in and near the city. For places further away, you'll need to buy separate tickets.
In addition, there is the beautiful Dutch countryside, the seaside, and lots of other options. For places closer to the city, you can rent a bike or join a fun tour with a local. And pretty much any popular destination in the Netherlands can also be visited with a tour.
You would really be missing a lot if you don't see more of the Netherlands beyond Amsterdam!
Here are our top suggestions for places to visit near Amsterdam:
Day tour to Volendam, Marken, Edam, and Zaanse Schans (traditional towns and windmills just near Amsterdam). Going with a tour allows you to easily see all these places in one day. We recently took this tour and I can highly recommend it if you want to see some of the nicest places near Amsterdam in half a day.
LEARN MORE: Dutch Countryside – Top Places Near Amsterdam
LEARN MORE: Keukenhof Gardens & Lisse Tulip Fields
Giethoorn day trip (difficult to do without a car, so go with a tour).
Rotterdam, Delft & The Hague. You can visit each of them separately by train, but the easiest way to see the best of all three towns in just 1 day is by booking a tour.
READ ALSO: Best Day Trips from Amsterdam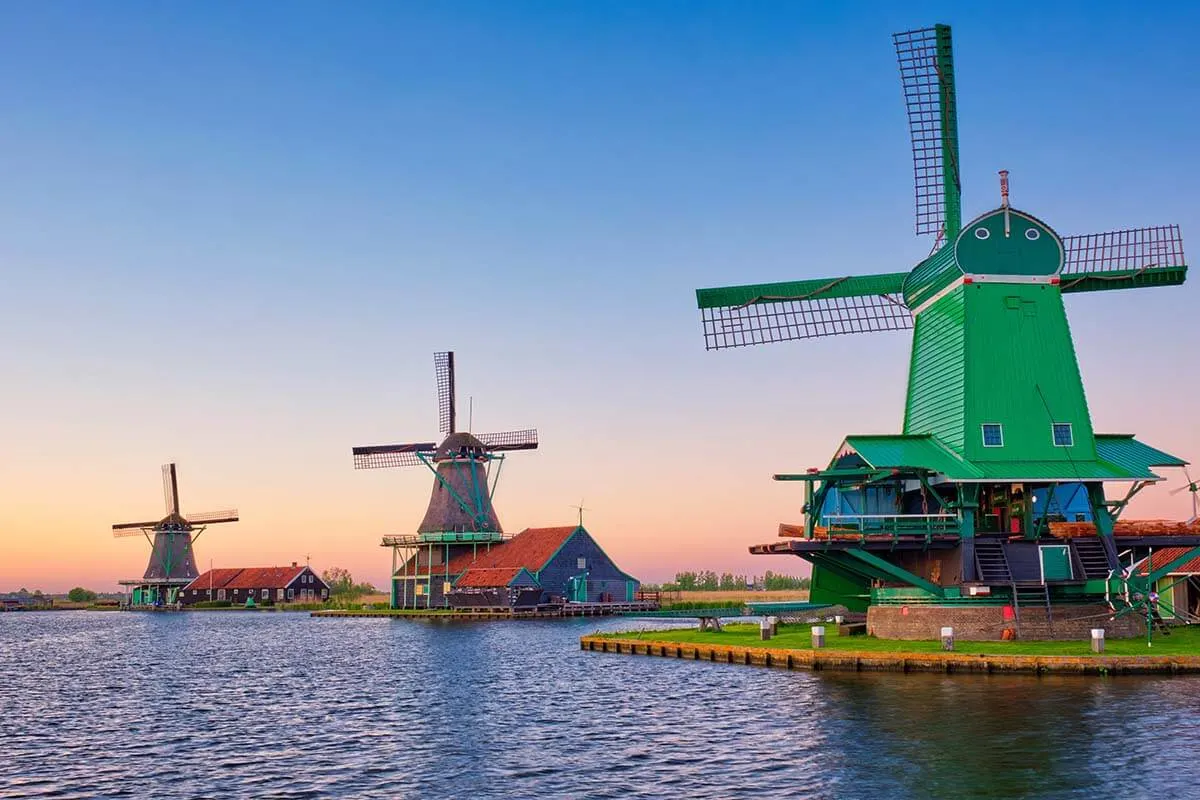 19. Know what a coffeeshop is
You may have already heard that the Netherlands is one of the most progressive countries in the world and that they allow personal consumption of cannabis. Places where you can buy cannabis are called coffeeshops (koffieshop in Dutch) and you'll find them all over the Netherlands.
Coffeeshops (normally one word, but in English, they also use two – coffee shop) are not to be confused with cafés where you go for a coffee!
Please note that coffeeshops are not cafes and you also cannot buy alcohol there. Coffeeshops are places where people don't only buy cannabis, but also hang around and smoke joints with their friends. You'll usually smell a coffeeshop long before you see it…
One of the best-known coffeeshops in Amsterdam is The Bulldog (est. 1975). It now has many different locations all over the center. But there are many, many others.
TIP: If you don't know where to start, but want to learn more about this side of Amsterdam, check out this popular walking tour that visits some of the most popular coffeeshops in Amsterdam, but also includes local food and more.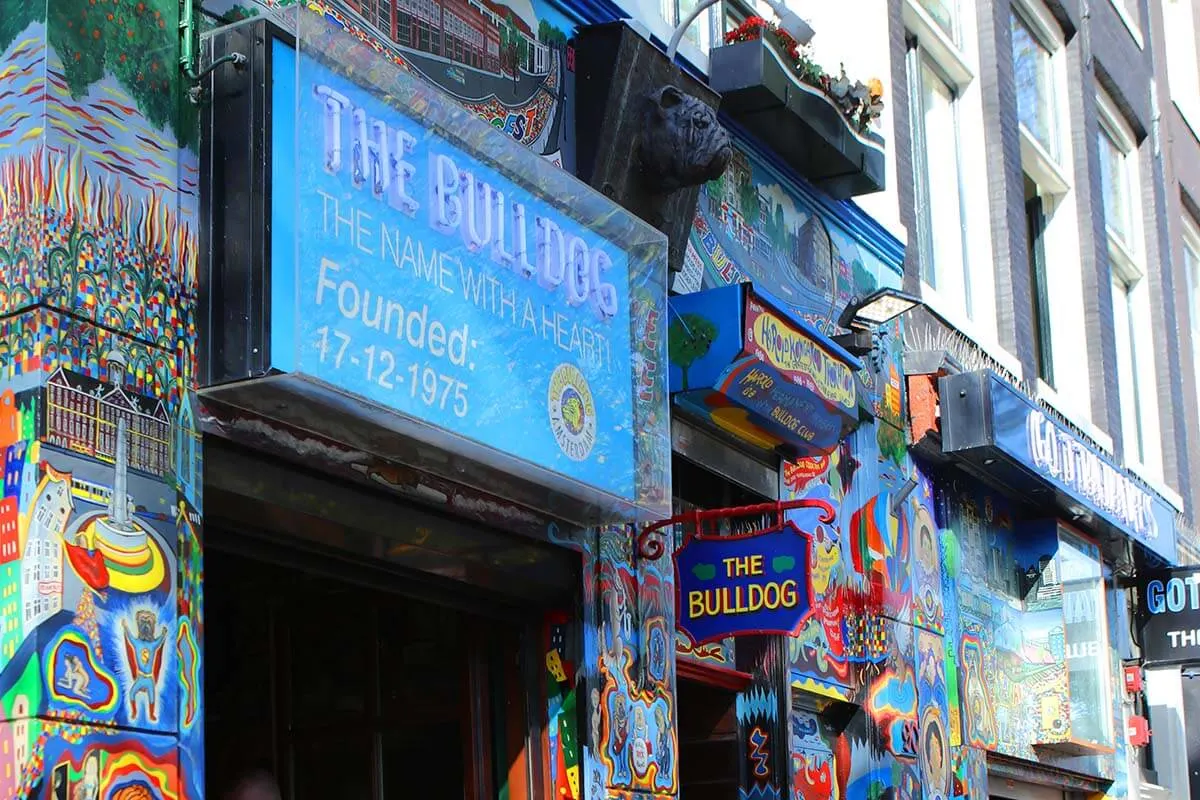 20. Don't do drugs
While personal consumption of cannabis is tolerated in the Netherlands, I'd stay away from any drugs, and definitely as a visitor. You just never know what exactly is or isn't allowed and it's easy to get into deep trouble.
For example, smoking cannabis in a big part of Amsterdam's city center in public has been recently forbidden. This includes the entire Red Lights District, but also Nieuwmarkt, Dam Square, and Damrak.
Also, if you 'forget' even a tiny amount of drugs in your pocket when traveling home or when crossing borders with neighboring countries, you can get fined or even arrested.
So stay away from drugs and remember that there are so many better ways to enjoy Amsterdam and the Netherlands!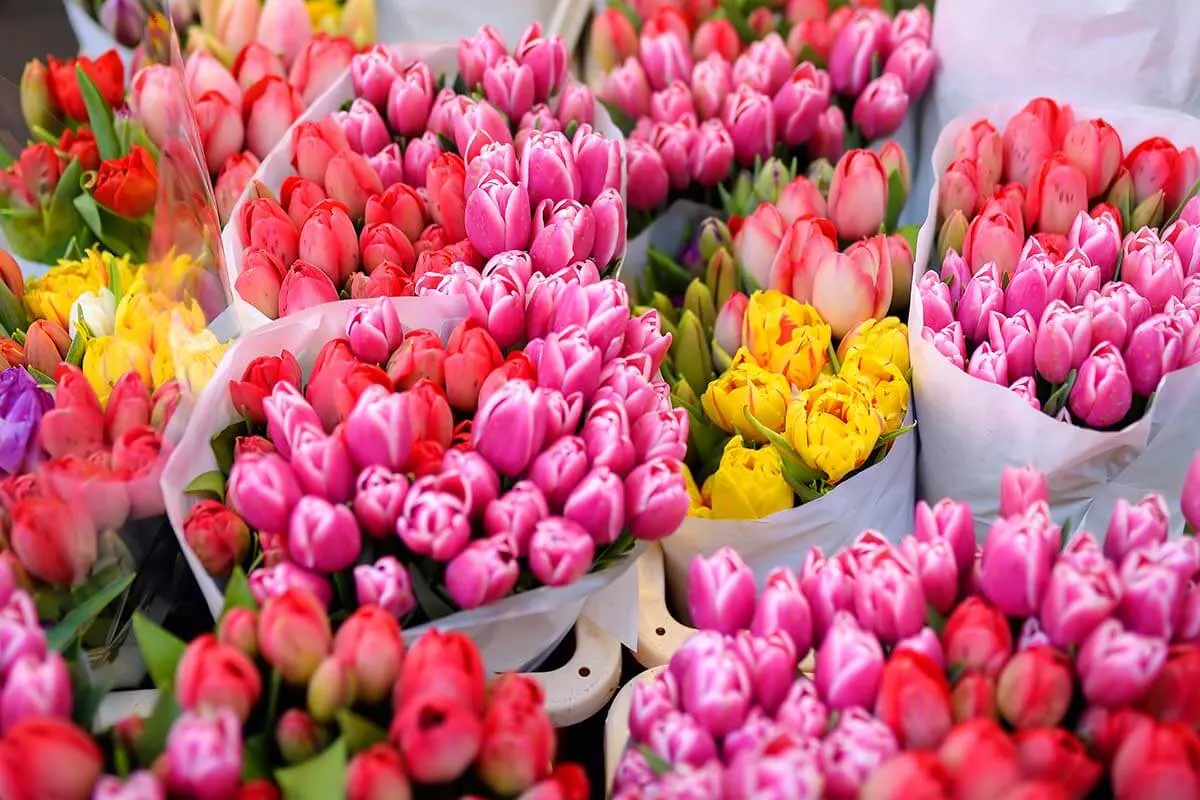 21. Be considerate and behave
Too many visitors come to Amsterdam to party without any consideration of the impact their behavior has on the city and the locals. So don't be a touron (if you are not familiar with the term, it's an abbreviation of tourist & moron)!
Walking through the Red Light district? Remain polite and refrain from taking pictures of other people. Celebrating a bachelor party with your friends? Just use a bathroom of a café and not a canal or a corner of a street!
The rule is quite simple, really – don't be a touron. If you wouldn't do it at home, don't do it in Amsterdam either. Do I really need to say more?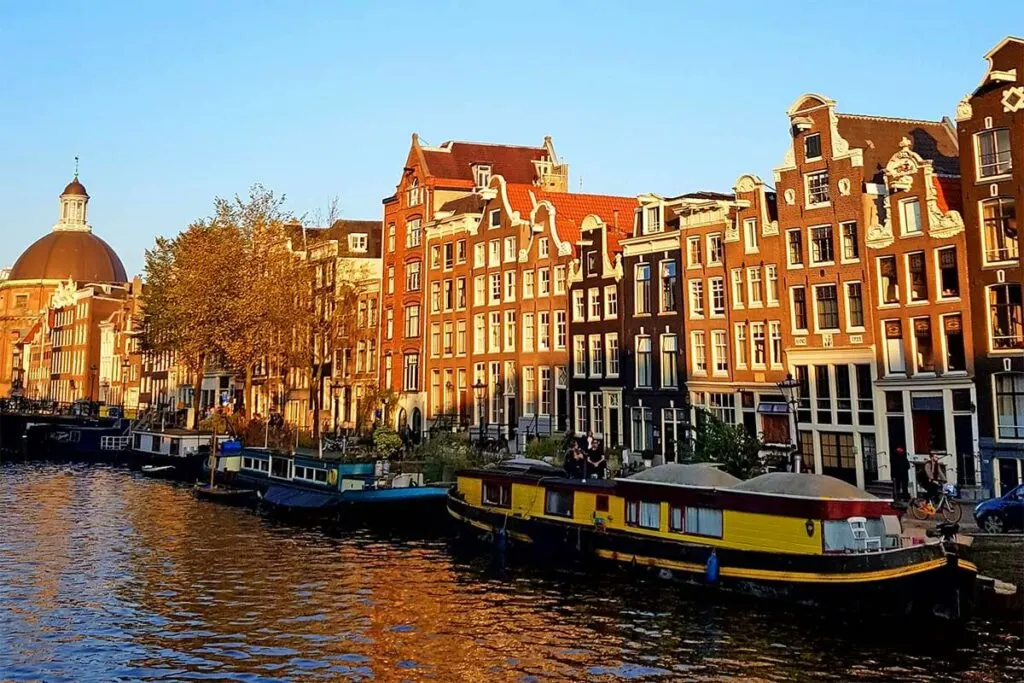 22. Try local food & beers
Dutch food might not have the best reputation in Europe (indeed, we are spoiled with choices and some of the best cuisines), but I do encourage you to try some traditional food and drinks when visiting Amsterdam. After all, it is part of any travel experience!
No trip to the Netherlands would be complete without trying bitterballen, herring, or stroopwafels.
And yes, you will probably want to try Heineken beer too. If interested, you can also visit the Heineken Experience. It's quite conveniently located close to the Rijksmuseum and Van Gogh Museum and is therefore easy to squeeze into your itinerary. A visit here is nice and is not just for beer drinkers. You can see the historic brewery and it's really educational and entertaining.
But remember that there are many better beers in the Netherlands than Heineken. So – if you like beer – look for some lesser-known craft beers and be sure to try some abbey beers as well.
TIP: One of the best ways to get acquainted with Dutch food (and also get to know the more local side of Amsterdam) is to join a food tour with a local. We find that food tours are really great for experiencing a new destination. If you do such a tour, try to do it at the beginning of your trip – that way, you can get some tips and recommendations for the rest of your stay in Amsterdam.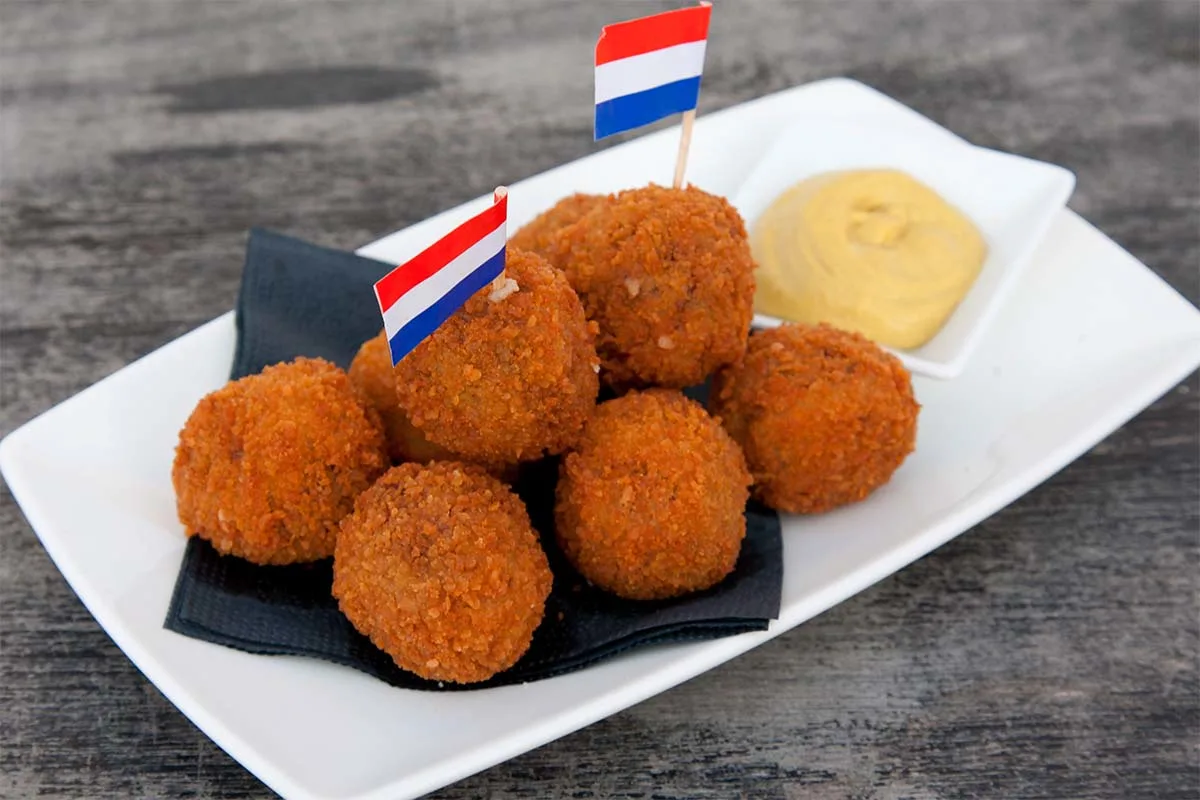 So, these are some of our top tips for visiting Amsterdam. Hope you find this info and tips useful.
Have a great time in Amsterdam!
More travel inspiration for visiting Amsterdam & the Netherlands:
Some travel inspiration for Belgium:
If you found this post useful, don't forget to bookmark it and share it with your friends. Are you on Pinterest? Pin this image!