The choice of travel gear can make or break any trip, but it's even more so when traveling with children. If you ever found yourself with an expensive gadget that your kids wouldn't look at after a week or a stroller that wouldn't fit into your rental car or break after the first trip, then read on!
I asked some of the most seasoned family travelers to share their all-time favorite travel gear for kids. I also included some of our personal favorite travel products for children.
You won't find many latest gadgets in here, this is a time-tested list of the best travel products for babies, toddlers, and young children that will make family travel easier.
There is one thing any seasoned family traveler will tell you and that is that kids need very little travel gear. Pack an absolute minimum, but invest wisely. Buy the best and the most necessary things only. Products that make your trip easier and keep the children busy for a long time – that's the only kids travel gear you really need.
This may, of course, differ per family, your travel style, and the age of your kids, so don't rush and buy every single item on this list. Rather use this as an inspiration and a guide to avoid mispurchases. Find out!
READ ALSO: Thule Luggage – the favorite suitcases of the 'Full Suitcase' family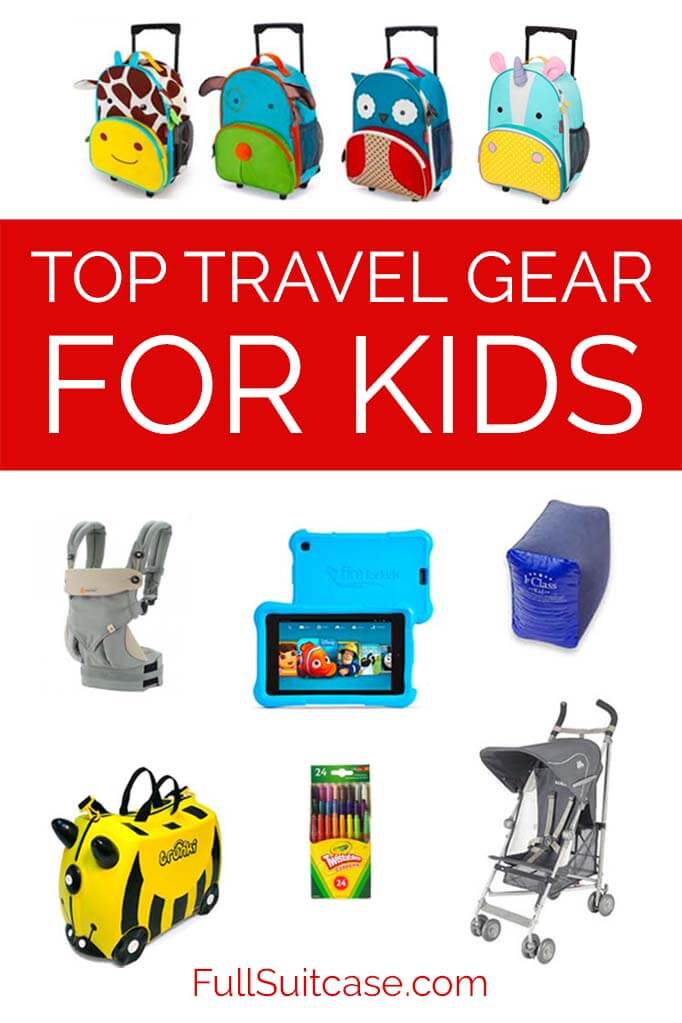 This is some of the best family travel gear for kids:
Trunki Ride-on Suitcase
Our favorite piece of gear for family travel is the Trunki ride-on suitcase says Marta from Learning Escapes. We have one per child and they have been our main travel bag for them for the last 3 years.
The kids love to pull them along and sit on them and like that they fit under the seat on the plane, so they can have all their things handy at all times.
As a mum, I love that the kids are jealous of them and are happy to be in charge (I never had to carry a Trunki!) and that the children always have a place to sit: if we have to wait in line at the gate or station and it's crowded, they make a huge difference!
READ ALSO: Best Travel Bags for Kids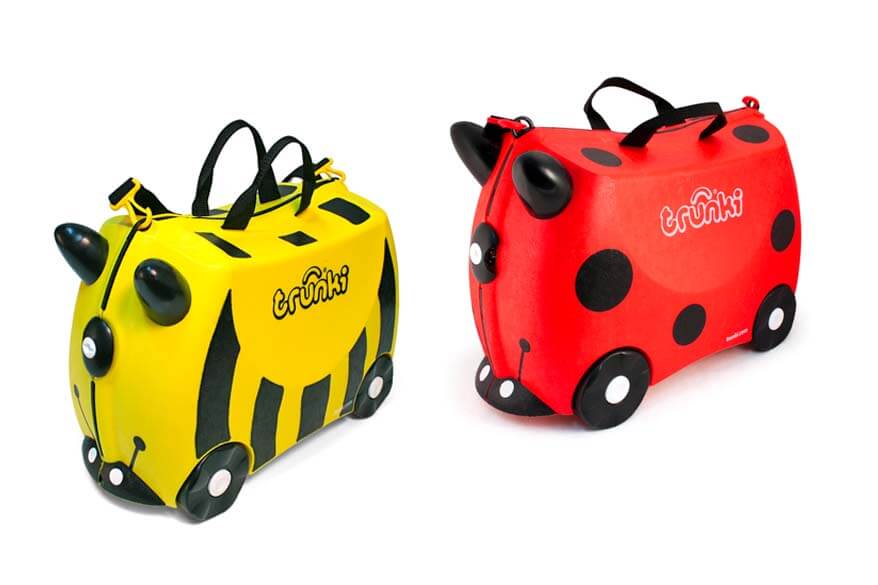 Skip Hop Rolling Luggage
One of our favorite travel accessories is the Skip Hop Rolling Luggage says Karilyn from No Back Home.
From 3 years old and up, kids can roll it themselves for overnight or weekend trips just like mom and dad! With a small front pocket to store fun goodies and an easily accessible drink holder to the parent strap on back, Skip Hop has thought of everything.
Four years later, and more than 15 countries and various US states under the hood, our 'monkey' has passed the test of time.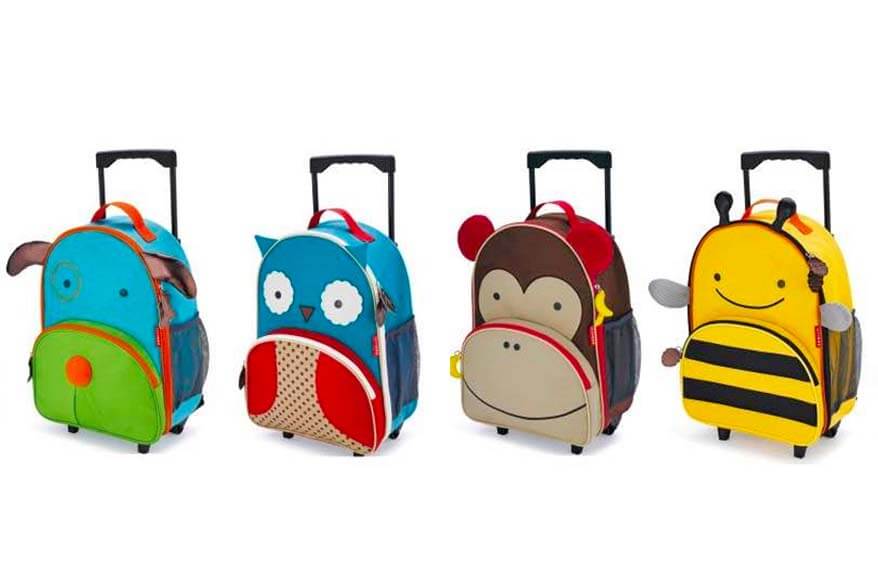 Ergobaby Carrier
I love traveling with our kids in a baby carrier says Kate from Mom in Zurich, a mom of two girls and a newborn baby boy. I was obsessed with our Baby Björn when our girls were babies. They love being warm and close to my body and they sleep so well in the carriers.
Furthermore, living in the city a stroller can be tricky to navigate on the trams, trains, and cobblestones, and I feel really mobile with the baby in the carrier. It's also really easy to get through the airport with a carrier rather than a stroller.
When our baby boy was born, he was too tiny for the structured carrier, so at first I used a wrap carrier. Now we got the new Ergobaby Omni 360 which can be used from 3.2k (7 pounds) and in the end I prefer the Ergobaby as it's simple to use, feels secure with the baby in it, and feels supportive of my body and posture.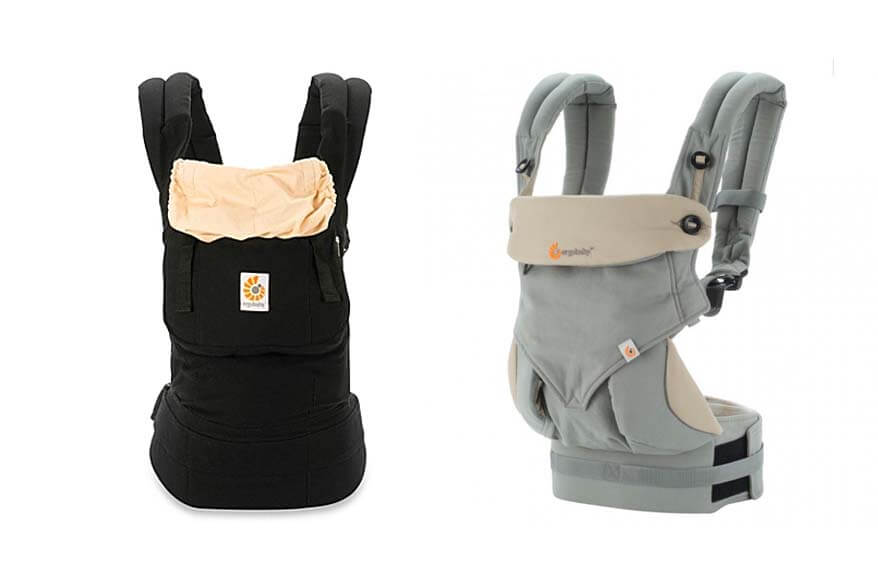 Trunki BoostApak
Another item from Trunki, Trunki BoostAPak, is also among our personal all-time best buy travel products for kids. It's a backpack and a car booster seat in one.
We bought Trunki BoostAPak when our oldest son was 4, a year later we have bought two more for our twins. The kids take their Trunki's on every fly&drive vacation for over 4 years now and we use them at home as well – they are perfect car booster seats for short rides to school. This is by far the best investment when it comes to kids travel gear we ever made.
TIP: For some reason, Trunki BoostAPak is no longer available in the US. You can order Trunki BoostAPak in the UK.
READ ALSO: Best Travel Booster Seats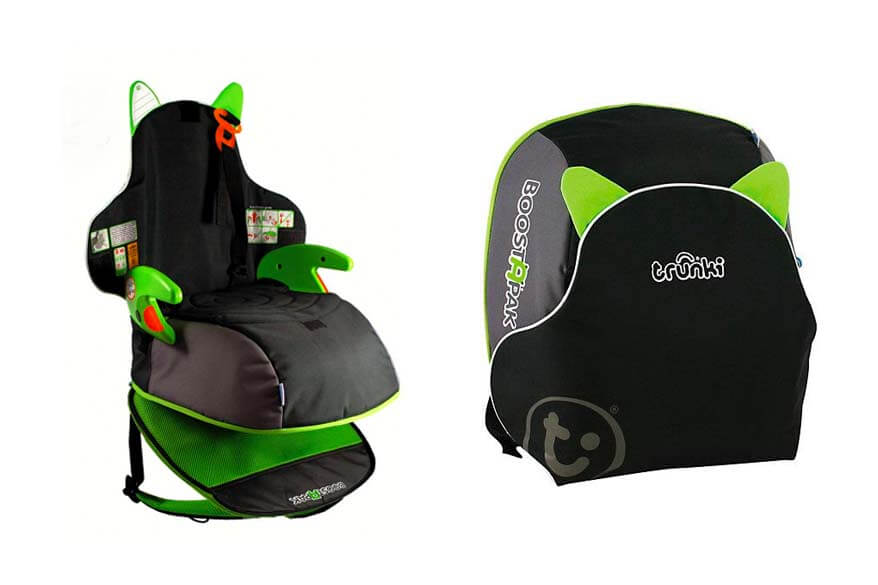 Maclaren Stroller
Our kids are now long past the stroller age, but I wanted to share our best-buy travel stroller.
With three kids including twins and lots of international travel, we have owned and tested quite a few strollers over the years. Before we finally splurged and invested in a Maclaren.
Maclaren strollers made our travels so much easier! They are comfortable, easy to use, and extremely compact and light.
Even our twin stroller (Maclaren Twin Triumph) would fold so small that we could fit it in a regular car trunk together with 3 big suitcases. On top of that, they are really sturdy and last for years. We got more than half of our money back when we sold them second-hand after 3 years of use. So, in the end, it turned out to be cheaper than most of the budget-friendlier alternatives we owned and threw away in the past.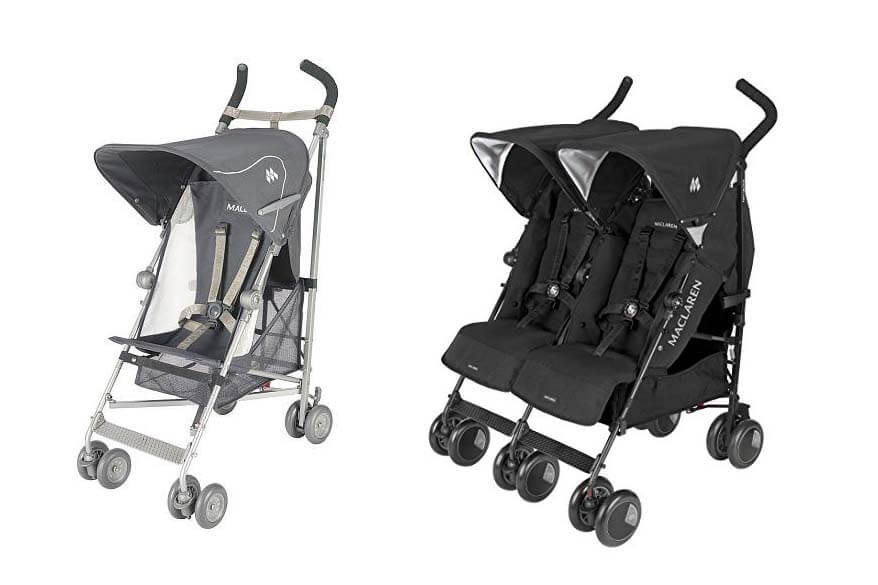 Inflatable Leg Rest
We have taken our 1st Class Kid Travel Pillow on so many flights says Maggie from Milanas Travels! My 5 year old sleeps for 8+ hours on the plane as a result of having this pillow.
If you fly frequently, this is a must-have. Unlike similar products, this one folds up super small when not in use and doesn't require a pump to inflate.
TIP: Check with your airlines if they allow this travel pillow. Some airlines don't.
READ ALSO: Flying with Kids – Essential Tips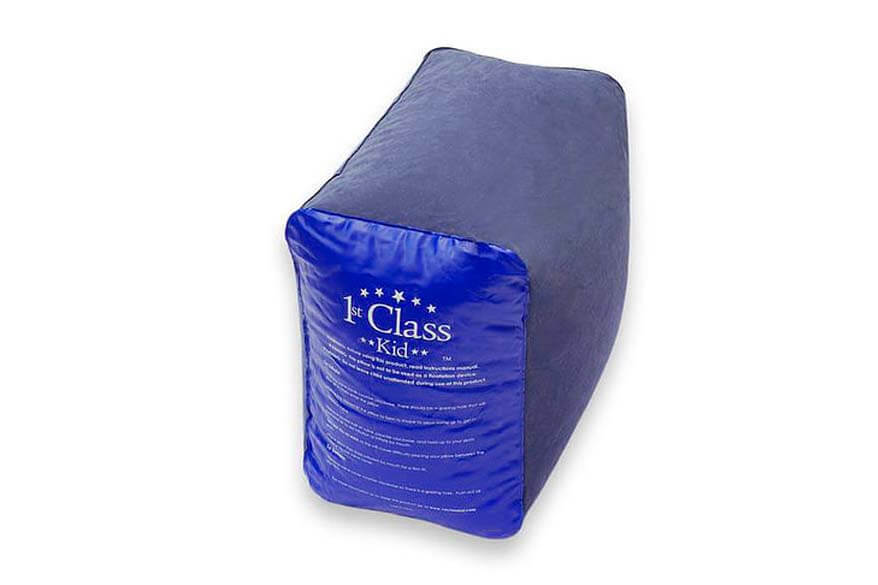 Travel Tray
Maggie also recommends a travel tray for kids. It's especially useful when road-tripping with younger kids. You can stow crayons/snacks/etc. in the pockets and nothing will spill out.
Travel trays keep all of your child's things organized and in one place. Some models also fit well on the airplane and can be packed as kids handbag. A huge plus of these trays is that the kids don't have to touch the dirty airplane trays!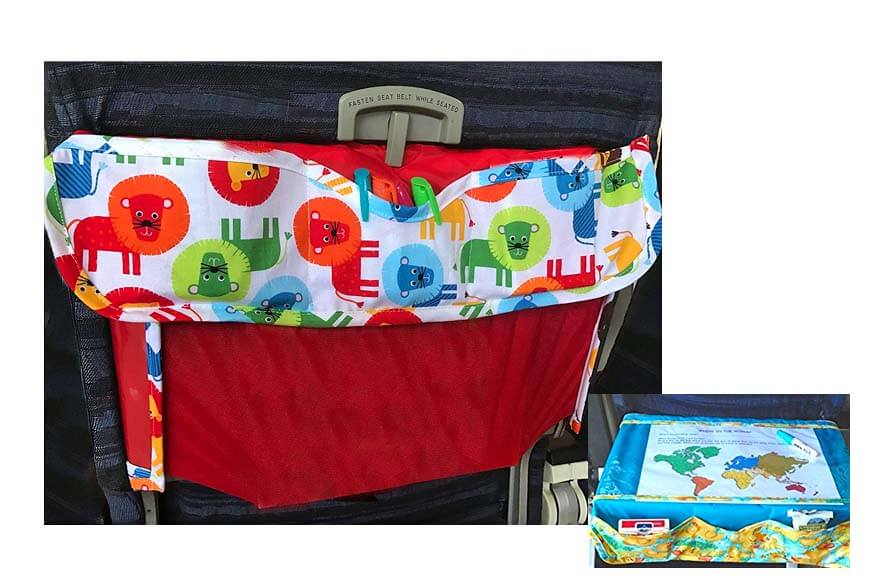 The Travel Snug
The Travel Snug has proven its worth time and time again for us, especially for late flights and long haul, says Carrie from Flying With A Baby.
They are fleece padded cushions that sit on an airplane seat and provide a comfortable cushion around the armrest. The curved bit at the top also provides somewhere for small heads to rest.
They are a bit bulky to carry around, but we are always glad we packed them once we have them on-board.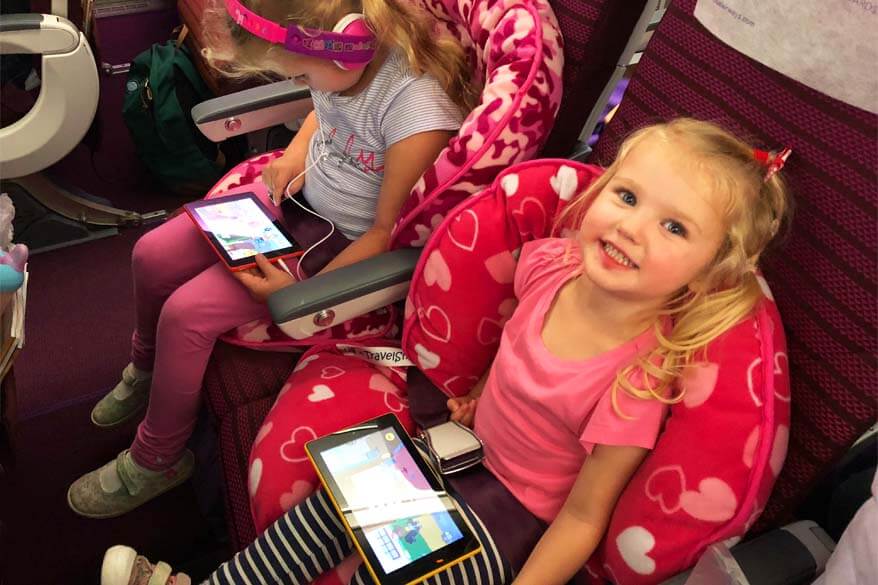 Twistable Crayons
We find that drawing is one of the best ways to keep our kids busy on the plane. It took us quite some time and frustration before we finally found the best 'equipment' for our kids.
Forget crayons, pencils, or markers! They all have so many disadvantages when traveling.
Instead, we always pack twistable crayons for our kids. No broken crayons or pencils that need sharpening and no dirty fingers anymore.
READ ALSO: What to Pack in Kids' Carry-on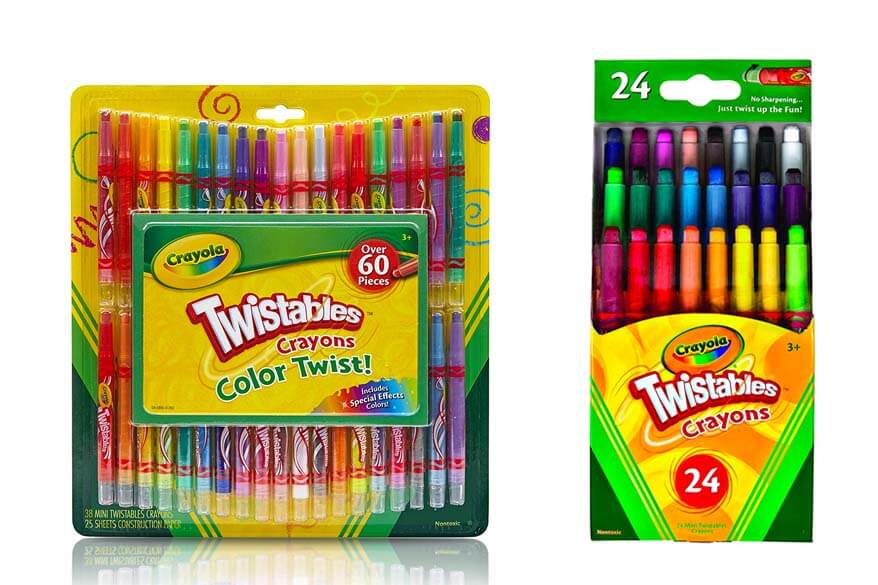 Digital Tablet
Whether we are on a road trip or a long flight overseas, we don't travel anywhere without our Kindle Fire, says Christina from Adventure Together. They allow our boys the flexibility to do schoolwork, read books, and play games remotely.
We also love that you can set time restrictions (as well as other restrictions) on the Kindles, so they don't abuse their privileges (like playing games).
And we also carry portable chargers with us in case we don't have a wall outlet! Also, make sure to also get a cover for your tablet. We always purchase covers for all our electronic devices and not just for the kids…
There are of course many other tablets, but Kindle Fire is one of the best price-quality purchases available. For young children, you could consider the cheaper and more robust kids version. We can't live without our Kindle Fire Kids says Keryn from Walking On Travels. 15,000 games to download makes this mama happy when I have to work on a plane!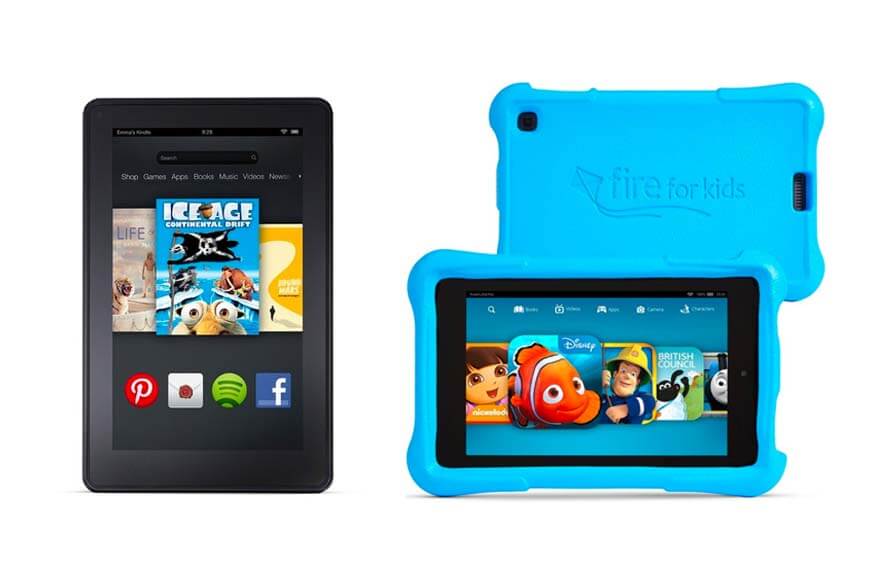 Portable Charger
I always take a Mophie power station says Shobha from Just Go Places.
That way both the kids can recharge their electronics at the same time. God forbid we are on a delayed flight/stuck in traffic and they don't have electronics to distract them.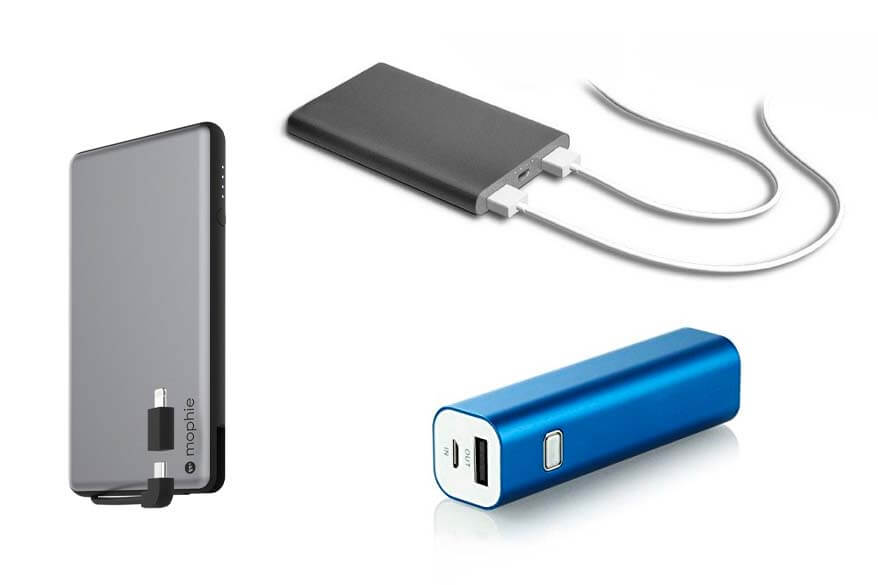 Best Travel Games
We always take the Usborne Animal Doodle Cards. They are erasable and are perfect for the plane, downtime at restaurants, or for a quiet activity at the hotel. The best part is that all my kids (ages 2-10) enjoy them, says Jessica, a mom of 5, and an avid traveler from Bring The Kids.
In addition to Jessica's recommendation, I want to add one more travel game that has been in our kids' carry-on ever since they were toddlers. UNO Junior and now also UNO is a game that our kids never seem to get tired of. UNO is so small that it fits in a pocket and so we always have it with us. It's our miracle solution to keep the kids quiet when waiting at the airport, at the restaurant, when packing-unpacking in the hotel room, and pretty much anytime when they get bored and need a quiet distraction.
This short list of the best travel toys wouldn't be complete without including the Snake Speed Cube Puzzle. I had one as a kid myself and it kept me busy for hours. My boys have now discovered it as well and have packed it on every trip ever since. 11 hours in the car to Italy, 2 hours on the train to London, hours on the bus, and days in the car when road tripping in Norway…
I can say with confidence that this toy is one of the best ways to keep your kids busy on the road. We hardly ever pack toys when we travel, but this is one exception to the rule that is now in our kids' backpacks on every trip.
READ ALSO: Best Travel Gifts for Kids
So, this is some of the best travel gear for kids. Do you have any favorites that aren't listed here? Please tell us – leave a reply below!
READ ALSO: Best Family Travel Destinations
Are you looking for more information about children's travel gear? In that case, you may like to read these articles as well:
If you found this post useful, bookmark it and share it with your friends. Are you on Pinterest? Save this image!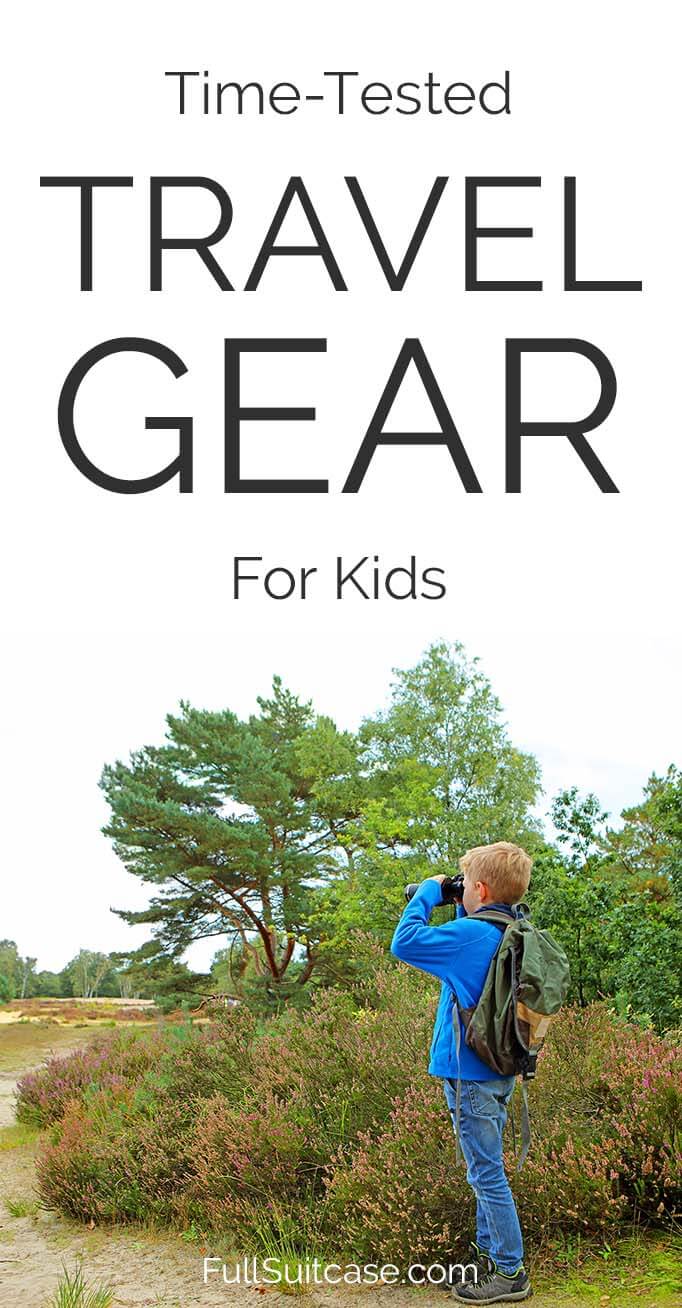 border-width: 0px;
border-color: transparent;
border-radius: 4px;
border-style: solid;
box-sizing: border-box;
display: inline-block !important;
margin: 0;
padding: 0;
position: relative;
}
#mlb2-1196158.ml-form-embedContainer .ml-form-embedWrapper.embedPopup,
#mlb2-1196158.ml-form-embedContainer .ml-form-embedWrapper.embedDefault { width: 400px; }
#mlb2-1196158.ml-form-embedContainer .ml-form-embedWrapper.embedForm { max-width: 400px; width: 100%; }
#mlb2-1196158.ml-form-embedContainer .ml-form-align-left { text-align: left; }
#mlb2-1196158.ml-form-embedContainer .ml-form-align-center { text-align: center; }
#mlb2-1196158.ml-form-embedContainer .ml-form-align-default { display: table-cell !important; vertical-align: middle !important; text-align: center !important; }
#mlb2-1196158.ml-form-embedContainer .ml-form-align-right { text-align: right; }
#mlb2-1196158.ml-form-embedContainer .ml-form-embedWrapper .ml-form-embedHeader img {
border-top-left-radius: 4px;
border-top-right-radius: 4px;
height: auto;
margin-top: 0 !important;
margin-bottom: 0 !important;
max-width: 400px!important;
width: 100%;
}
#mlb2-1196158.ml-form-embedContainer .ml-form-embedWrapper .ml-form-embedBody,
#mlb2-1196158.ml-form-embedContainer .ml-form-embedWrapper .ml-form-successBody {
padding: 20px 20px 0 20px;
}
#mlb2-1196158.ml-form-embedContainer .ml-form-embedWrapper .ml-form-embedBody.ml-form-embedBodyHorizontal {
padding-bottom: 0;
}
#mlb2-1196158.ml-form-embedContainer .ml-form-embedWrapper .ml-form-embedBody .ml-form-embedContent,
#mlb2-1196158.ml-form-embedContainer .ml-form-embedWrapper .ml-form-successBody .ml-form-successContent {
margin: 0 0 20px 0;
}
#mlb2-1196158.ml-form-embedContainer .ml-form-embedWrapper .ml-form-embedBody .ml-form-embedContent h4,
#mlb2-1196158.ml-form-embedContainer .ml-form-embedWrapper .ml-form-successBody .ml-form-successContent h4 {
color: #030000;
font-family: 'Open Sans', Arial, Helvetica, sans-serif;
font-size: 30px;
font-weight: 400;
margin: 0 0 10px 0;
text-align: left;
word-break: break-word;
}
#mlb2-1196158.ml-form-embedContainer .ml-form-embedWrapper .ml-form-embedBody .ml-form-embedContent p,
#mlb2-1196158.ml-form-embedContainer .ml-form-embedWrapper .ml-form-successBody .ml-form-successContent p {
color: #000000;
font-family: 'Open Sans', Arial, Helvetica, sans-serif;
font-size: 14px;
font-weight: 400;
line-height: 20px;
margin: 0 0 10px 0;
text-align: left;
}
#mlb2-1196158.ml-form-embedContainer .ml-form-embedWrapper .ml-form-embedBody .ml-form-embedContent ul,
#mlb2-1196158.ml-form-embedContainer .ml-form-embedWrapper .ml-form-embedBody .ml-form-embedContent ol,
#mlb2-1196158.ml-form-embedContainer .ml-form-embedWrapper .ml-form-successBody .ml-form-successContent ul,
#mlb2-1196158.ml-form-embedContainer .ml-form-embedWrapper .ml-form-successBody .ml-form-successContent ol {
color: #000000;
font-family: 'Open Sans', Arial, Helvetica, sans-serif;
font-size: 14px;
}
#mlb2-1196158.ml-form-embedContainer .ml-form-embedWrapper .ml-form-embedBody .ml-form-embedContent p a,
#mlb2-1196158.ml-form-embedContainer .ml-form-embedWrapper .ml-form-successBody .ml-form-successContent p a {
color: #000000;
text-decoration: underline;
}
#mlb2-1196158.ml-form-embedContainer .ml-form-embedWrapper .ml-form-embedBody .ml-form-embedContent p:last-child,
#mlb2-1196158.ml-form-embedContainer .ml-form-embedWrapper .ml-form-successBody .ml-form-successContent p:last-child {
margin: 0;
}
#mlb2-1196158.ml-form-embedContainer .ml-form-embedWrapper .ml-form-embedBody form {
margin: 0;
width: 100%;
}
#mlb2-1196158.ml-form-embedContainer .ml-form-embedWrapper .ml-form-embedBody .ml-form-formContent,
#mlb2-1196158.ml-form-embedContainer .ml-form-embedWrapper .ml-form-embedBody .ml-form-checkboxRow {
margin: 0 0 20px 0;
width: 100%;
}
#mlb2-1196158.ml-form-embedContainer .ml-form-embedWrapper .ml-form-embedBody .ml-form-formContent.horozintalForm {
margin: 0;
padding: 0 0 20px 0;
}
#mlb2-1196158.ml-form-embedContainer .ml-form-embedWrapper .ml-form-embedBody .ml-form-fieldRow {
margin: 0 0 10px 0;
width: 100%;
}
#mlb2-1196158.ml-form-embedContainer .ml-form-embedWrapper .ml-form-embedBody .ml-form-fieldRow.ml-last-item {
margin: 0;
}
#mlb2-1196158.ml-form-embedContainer .ml-form-embedWrapper .ml-form-embedBody .ml-form-fieldRow.ml-formfieldHorizintal {
margin: 0;
}
#mlb2-1196158.ml-form-embedContainer .ml-form-embedWrapper .ml-form-embedBody .ml-form-fieldRow input {
background-color: #ffffff !important;
color: #333333 !important;
border-color: #cccccc !important;
border-radius: 4px !important;
border-style: solid !important;
border-width: 1px !important;
font-size: 14px !important;
height: 40px;
line-height: 20px !important;
margin-bottom: 0;
margin-top: 0;
padding: 10px 10px !important;
width: 100% !important;
box-sizing: border-box !important;
max-width: 100% !important;
}
#mlb2-1196158.ml-form-embedContainer .ml-form-embedWrapper .ml-form-embedBody .ml-form-fieldRow input::-webkit-input-placeholder,
#mlb2-1196158.ml-form-embedContainer .ml-form-embedWrapper .ml-form-embedBody .ml-form-horizontalRow input::-webkit-input-placeholder { color: #333333; }
#mlb2-1196158.ml-form-embedContainer .ml-form-embedWrapper .ml-form-embedBody .ml-form-fieldRow input::-moz-placeholder,
#mlb2-1196158.ml-form-embedContainer .ml-form-embedWrapper .ml-form-embedBody .ml-form-horizontalRow input::-moz-placeholder { color: #333333; }
#mlb2-1196158.ml-form-embedContainer .ml-form-embedWrapper .ml-form-embedBody .ml-form-fieldRow input:-ms-input-placeholder,
#mlb2-1196158.ml-form-embedContainer .ml-form-embedWrapper .ml-form-embedBody .ml-form-horizontalRow input:-ms-input-placeholder { color: #333333; }
#mlb2-1196158.ml-form-embedContainer .ml-form-embedWrapper .ml-form-embedBody .ml-form-fieldRow input:-moz-placeholder,
#mlb2-1196158.ml-form-embedContainer .ml-form-embedWrapper .ml-form-embedBody .ml-form-horizontalRow input:-moz-placeholder { color: #333333; }
#mlb2-1196158.ml-form-embedContainer .ml-form-embedWrapper .ml-form-embedBody .ml-form-horizontalRow {
height: 42px;
}
.ml-form-formContent.horozintalForm .ml-form-horizontalRow .ml-input-horizontal { width: 70%; float: left; }
.ml-form-formContent.horozintalForm .ml-form-horizontalRow .ml-button-horizontal { width: 30%; float: left; }
.ml-form-formContent.horozintalForm .ml-form-horizontalRow .horizontal-fields { box-sizing: border-box; float: left; padding-right: 10px; }
#mlb2-1196158.ml-form-embedContainer .ml-form-embedWrapper .ml-form-embedBody .ml-form-horizontalRow input {
background-color: #ffffff;
color: #333333;
border-color: #cccccc;
border-radius: 4px;
border-style: solid;
border-width: 1px;
font-size: 14px;
line-height: 20px;
margin-bottom: 0;
margin-top: 0;
padding: 10px 10px;
width: 100%;
box-sizing: border-box;
overflow-y: initial;
}
#mlb2-1196158.ml-form-embedContainer .ml-form-embedWrapper .ml-form-embedBody .ml-form-horizontalRow button {
background-color: #d40000 !important;
border-color: #d40000;
border-style: solid;
border-width: 1px;
border-radius: 4px;
box-shadow: none;
color: #ffffff !important;
font-family: 'Open Sans', Arial, Helvetica, sans-serif;
font-size: 14px !important;
font-weight: 700;
line-height: 20px;
margin: 0 !important;
padding: 10px !important;
width: 100%;
}
#mlb2-1196158.ml-form-embedContainer .ml-form-embedWrapper .ml-form-embedBody .ml-form-horizontalRow button:hover {
background-color: #333333 !important;
border-color: #333333 !important;
}
#mlb2-1196158.ml-form-embedContainer .ml-form-embedWrapper .ml-form-embedBody .ml-form-checkboxRow input[type="checkbox"] {
display: inline-block;
float: left;
margin: 1px 0 0 0;
left: 0;
top: 0;
opacity: 1;
visibility: visible;
appearance: checkbox !important;
-moz-appearance: checkbox !important;
-webkit-appearance: checkbox !important;
position: relative;
height: 14px;
width: 14px;
}
#mlb2-1196158.ml-form-embedContainer .ml-form-embedWrapper .ml-form-embedBody .ml-form-checkboxRow .label-description {
color: #000000;
display: block;
font-family: 'Open Sans', Arial, Helvetica, sans-serif;
font-size: 12px;
text-align: left;
padding-left: 25px;
}
#mlb2-1196158.ml-form-embedContainer .ml-form-embedWrapper .ml-form-embedBody .ml-form-checkboxRow label {
font-weight: normal;
margin: 0;
padding: 0;
}
#mlb2-1196158.ml-form-embedContainer .ml-form-embedWrapper .ml-form-embedBody .ml-form-checkboxRow label a {
color: #000000;
text-decoration: underline;
}
#mlb2-1196158.ml-form-embedContainer .ml-form-embedWrapper .ml-form-embedBody .ml-form-checkboxRow label p {
color: #000000 !important;
font-family: 'Open Sans', Arial, Helvetica, sans-serif !important;
font-size: 12px !important;
font-weight: normal !important;
line-height: 18px !important;
padding: 0 !important;
margin: 0 5px 0 0 !important;
}
#mlb2-1196158.ml-form-embedContainer .ml-form-embedWrapper .ml-form-embedBody .ml-form-checkboxRow label p:last-child {
margin: 0;
}
#mlb2-1196158.ml-form-embedContainer .ml-form-embedWrapper .ml-form-embedBody .ml-form-embedSubmit {
margin: 0 0 20px 0;
}
#mlb2-1196158.ml-form-embedContainer .ml-form-embedWrapper .ml-form-embedBody .ml-form-embedSubmit button {
background-color: #d40000 !important;
border: none !important;
border-radius: 4px !important;
box-shadow: none !important;
color: #ffffff !important;
font-family: 'Open Sans', Arial, Helvetica, sans-serif !important;
font-size: 14px !important;
font-weight: 700 !important;
line-height: 20px !important;
height: 40px;
padding: 10px !important;
width: 100% !important;
box-sizing: border-box !important;
}
#mlb2-1196158.ml-form-embedContainer .ml-form-embedWrapper .ml-form-embedBody .ml-form-embedSubmit button.loading {
display: none;
}
#mlb2-1196158.ml-form-embedContainer .ml-form-embedWrapper .ml-form-embedBody .ml-form-embedSubmit button:hover {
background-color: #333333 !important;
}
.ml-subscribe-close {
width: 30px;
height: 30px;
background: url(https://bucket.mlcdn.com/images/default/modal_close.png) no-repeat;
background-size: 30px;
cursor: pointer;
margin-top: -10px;
margin-right: -10px;
position: absolute;
top: 0;
right: 0;
}
.ml-error input {
background: url(https://bucket.mlcdn.com/images/default/error-icon.png) 98% center no-repeat #ffffff !important;
background-size: 24px 24px !important;
}
.ml-error .label-description {
color: #ff0000 !important;
}
.ml-error .label-description p {
color: #ff0000 !important;
}
#mlb2-1196158.ml-form-embedContainer .ml-form-embedWrapper .ml-form-embedBody .ml-form-checkboxRow.ml-error .label-description p,
#mlb2-1196158.ml-form-embedContainer .ml-form-embedWrapper .ml-form-embedBody .ml-form-checkboxRow.ml-error .label-description p:first-letter {
color: #ff0000 !important;
}
@media only screen and (max-width: 400px){
.ml-form-embedWrapper.embedDefault, .ml-form-embedWrapper.embedPopup { width: 100%!important; }
.ml-form-formContent.horozintalForm { float: left!important; }
.ml-form-formContent.horozintalForm .ml-form-horizontalRow { height: auto!important; width: 100%!important; float: left!important; }
.ml-form-formContent.horozintalForm .ml-form-horizontalRow .ml-input-horizontal { width: 100%!important; }
.ml-form-formContent.horozintalForm .ml-form-horizontalRow .ml-input-horizontal > div { padding-right: 0px!important; padding-bottom: 10px; }
.ml-form-formContent.horozintalForm .ml-button-horizontal { width: 100%!important; }
.ml-form-embedHeader { display: none !important; }
}