As our blog grows bigger and bigger, I find it increasingly more difficult to find the time to stay connected with you, our readers. There are always so many projects to handle, with more new ones coming every day. It's challenging and exciting at the same time, but it leaves little time for more random posts sharing more personal experiences, or just little things we see and do, most of which never appear on the blog…
So I was thinking of a sort of Blog Diary where I share some of the random facts and things that keep us busy. Fun things we did that month. Some favorite pictures. Travel plans…
Hope you'll enjoy reading this.
A look back
Summer vacation is almost over and as the kids head back to school tomorrow, we were talking about all the things we did this summer. Those two months flew by!
We had lots of fun in the pool, walks and bike rides, and many bbq's in the garden. We visited many beautiful places in Belgium and spent some time exploring our own backyard – Antwerp.
Antwerp is Belgium's most lively city, yet somehow it is often overlooked by foreign tourists. They have no idea what they are missing! If you ever come to Belgium, make sure to include Antwerp in your itinerary. It's the city that has it all: history, modern architecture, art, fashion, great atmosphere, and some of the best restaurants in Belgium. Rent a bike, take a boat tour, or just walk around the old town. You'll love it here!
We visited all major theme parks of Belgium. I have never been on so many roller coasters in my life! And our kids had the best summer ever!
And last but not least we finally ticked Norway off our travel list. The moment we arrived in Norway, we fell in love with the simple relaxed lifestyle, friendly people, and beautiful nature. It's also one of the most family-friendly destinations we ever visited! I am already looking at the possibilities to go back again, hopefully, next summer. Too many ideas, too little time…
I will be writing much more about Norway on the blog soon, but I want to share this… If you love beautiful nature, charming little towns, good food, and friendly people – consider Norway for your future trips!
Yes, it's expensive, but it cost us less than our American road trip a year before. if you can get cheap flights, it might be much more affordable than you think.
My favorite pictures from this summer
Here are some of my personal favorite pictures from this summer.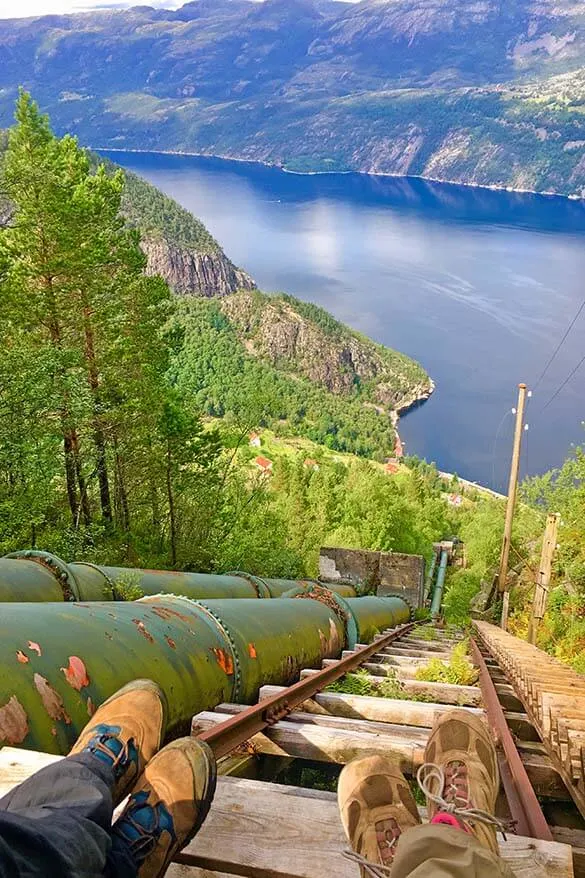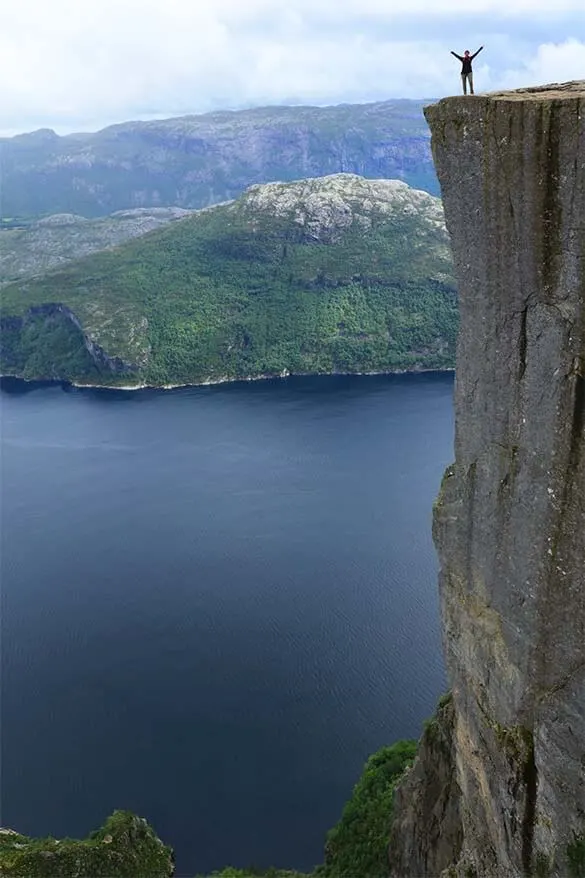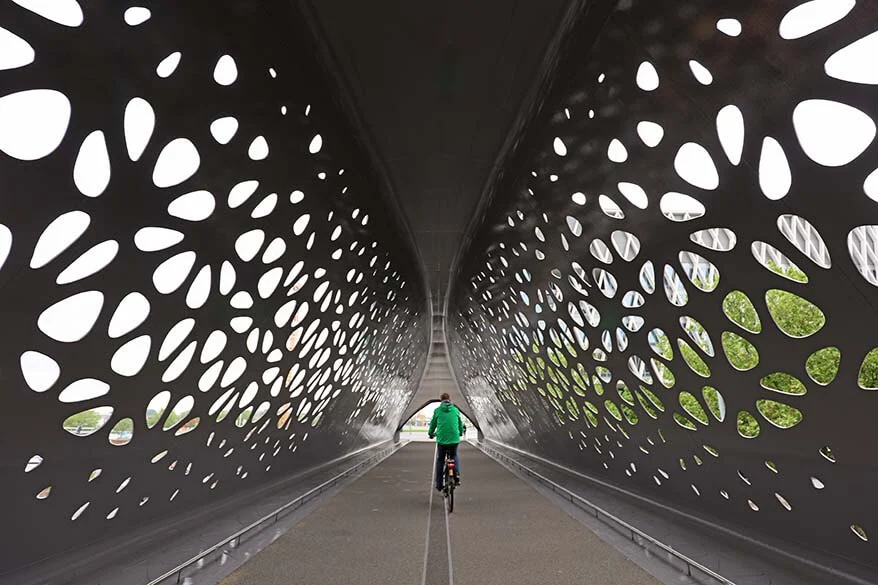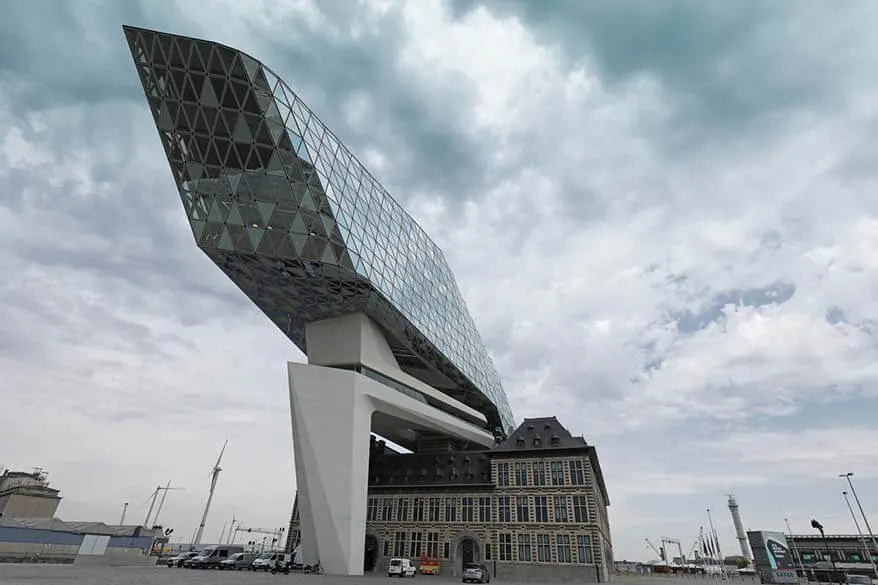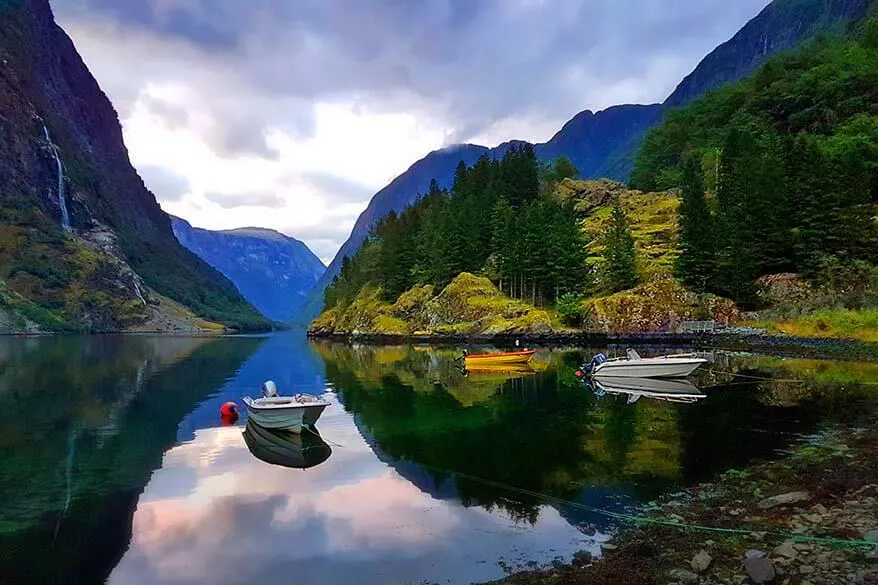 Most memorable moment
There are so many fun and memorable experiences, but only a few of them stay with us forever. For me, this will be the summer of 4444 stairs we climbed in Norway.
See also the blog post about Florli 4444 Epic Hike in Norway if you care to read more!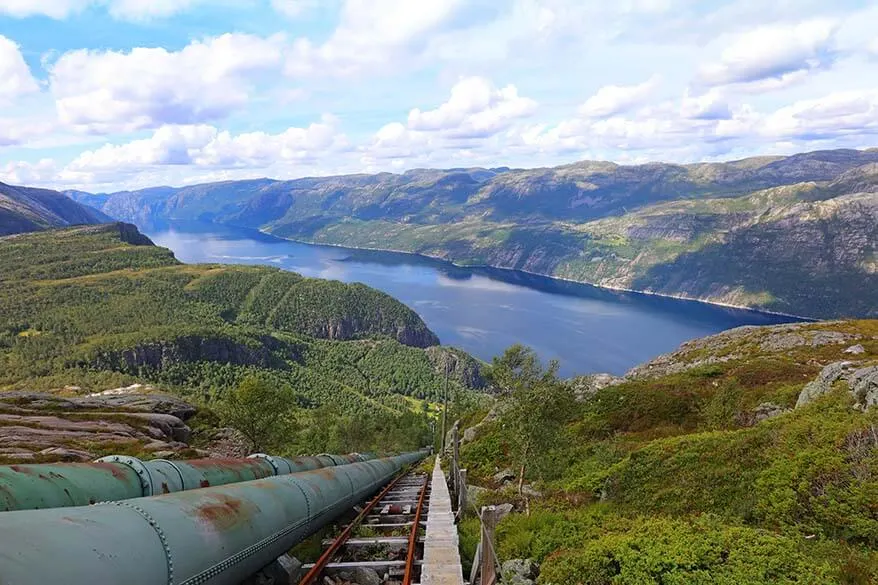 Blog posts from our summer trips
Somehow in between all the trips, I managed to publish quite a few blog posts this summer too. Considering three kids and so many activities, it's quite an achievement. Those of you who have children will understand.
So anyway, here is a small selection of some of my favorite posts from this summer:
Best quote of the summer
If you can dream it, you can do it!
Milestone
We reached 2,000 followers on Facebook this summer. It might not be much for some, but for us, it's a big milestone.
We feel grateful for every single like, as we know there is one more real person behind it. Someone who found our website interesting enough to show appreciation. Thank you!
And if you aren't following us yet, join us. You'll make my day! You can find us on Facebook, Instagram, and most other social media @fullsuitcase.
Reader feedback
I am getting daily emails and comments from our readers. Here are a few of my favorites and you can find a bigger selection of reader feedback here.
This is the reason why I blog – to inspire other families to travel and to help them make the most of their trips! So it always makes my day to hear from you! Here are just a few of your kind words we received this summer. Thank you!
"Thanks so much for this post! I loved it so much I printed it out and brought it along on our trip! We spent 3 nights in Yellowstone and saw most of what you listed. The boiling river was so cool! We wouldn't have known about it without this blog. I bought a book for more details, but used this blog post to plan our daily itineraries." – Christina
"Hello Jurga! I loved your post and itinerary! It convinced my husband that Portugal might be a great trip for our family next year…" – Caroline
"I saw your itinerary and booked up our tickets to Iceland…" – Shirish
"I have been visiting Lake Garda for 7 years and done extensive exploring and struggled to find a helpful review as there so much out there, however, this is the very best I have come across, well done this is so helpful in every way." – Stefan
A look ahead
I am really excited about September! Yes, I will be taxi-mom again: driving up and down to school, soccer, sport and music lessons, organising birthday parties for my twins and forgetting my own, and juggling more things than I can handle…
But I will also be attending The Social Travel Summit, one of the leading events connecting travel industry with professional travel influencers. Here is what they say: '…50 leading influencers and content creators are hand-picked and invited specifically because of their individual skills and reach'. I'm so honored and thrilled to have been selected to attend! It's a unique opportunity to meet some of the world's leading travel brands, tourism boards, and bloggers.
In addition, I get to see the beautiful Tirol region in Austria! Can't wait to share my experiences with you! Just tell me – what jacket does one pack for the Alps end September…
Trivia
Our cat is celebrating her 1 year anniversary with us. Well, she's probably older than that, but who knows… It's exactly a year ago that she came to our garden, and despite us traveling for long periods, she loyally comes back every single day. Some people adopt animals, this cat adopted us.
We decided that it was high time for our kids to start learning English. My husband found a great language course, tailored especially for kids, and I have to say that I'm really impressed. Two days later they can already say a couple of sentences in English. It's a BBC language course series that has a selection of 7 different languages (including Spanish, French, Italian, etc) – MuzzyBBC language course. It looks like a great way to learn a language for kids, so I thought I'd share it with you. Apparently, it's a well-known series, with countless awards, and thousands and thousands of kids who learned a foreign language with Muzzy.
I am always so excited when kids have school holidays, as that is the only time we can travel as a family. But I am just as excited now that school finally starts tomorrow. Three boys together for 62 days – that's more energy and fighting than anyone could cope with. But give me a month and I will be counting days till the next school break again! 🙂
I almost booked a trip to Antarctica and the Southern Ocean, and then changed my mind again. Kids have school when my dream trips depart… And if I am honest with myself – could they really handle such a long boat trip with nothing but endless ocean for days in a row… Or – even more honest – could we handle three bored kids on a boat… It's a trip I have wanted to do for years, but traveling without my family isn't fun either. Maybe one day we will find a possibility to do this together…
My son managed to 'can' his finger at the Norwegian Canning Museum in Stavanger. The day after, he fell and knocked-out his loose tooth at a cafe in Florli. Another few days later he (mis)stepped into a mountain stream and got his pants and shoes soaking wet. When playing football last weekend, he managed to get another tooth out. And the worst is that we still had to drive to the dentist to remove yet another tooth which managed to survive all his efforts to get his mouth teeth-less for the new school year. And yes, all of this happened to the same boy in the same month. And to think that we have three like that…
Thanks for reading! x Jurga
You may also like to read the following articles that feature summaries of some of our most memorable travel experiences in the recent years. Take a look!