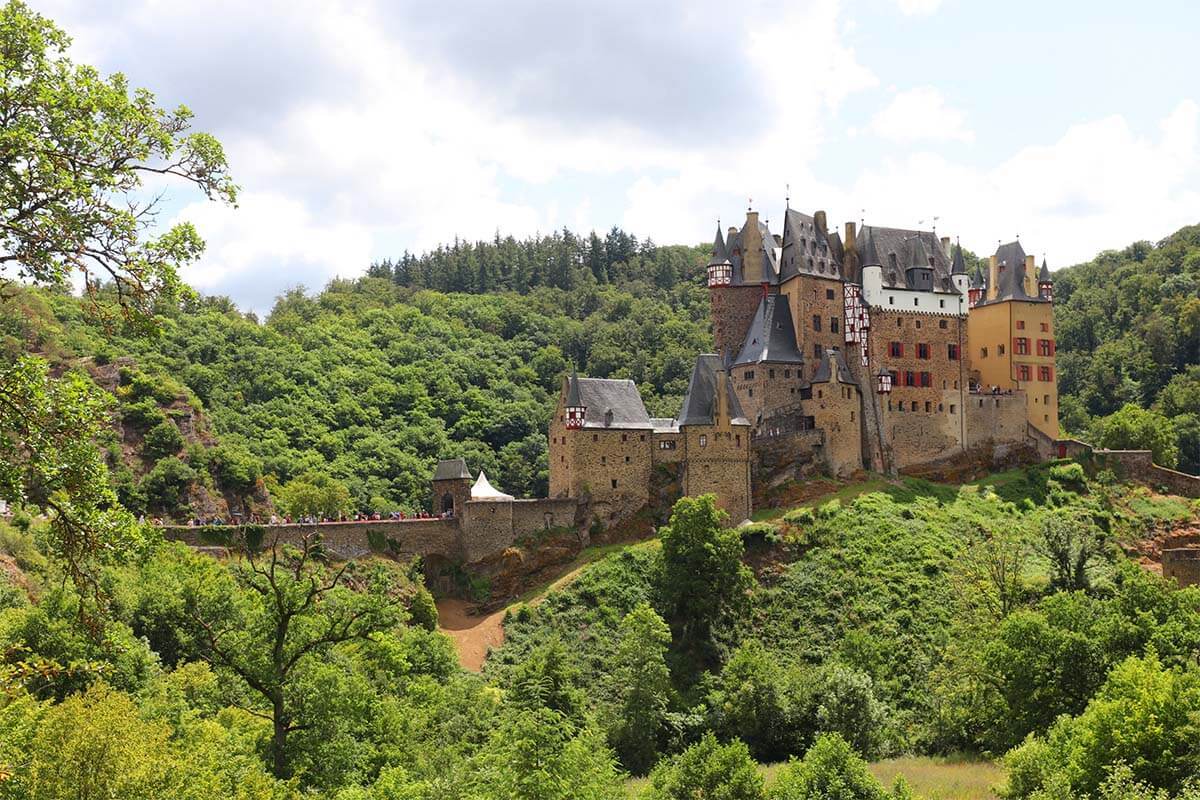 Want to explore the world more but find travel too expensive? Wondering how to travel cheaper without becoming a budget traveler and sacrificing comfort? Read on!
There are many ways to save money and travel the world cheaply. But what if you are not really looking for budget travel that involves long journeys on overnight buses, sleeping on someone else's couch, or backpacking? Yes, you can still travel cheaper while enjoying all the comforts you choose to!
We have been traveling the world for many years and we keep on learning new things along the way. I'm not just talking about the places we see or people we meet. But also about how we plan our trips and keep traveling affordable even when traveling the world with a family of 5 during the most expensive school holiday periods.
In this article, you can read how we used to book our trips in the past and how we do it now. You can also find some anecdotes and stories about our experience with travel agents. One of them was the figurative drop that spilled the glass and also added to my motivation to start this travel blog…
The sole purpose of this article is to show you that you can travel cheaper if you just make a little bit of effort. Plan and book your trips yourself and you'll not only travel cheaper, but also have better travel experiences and trips tailored to your interests.
As I am updating this article many years after it was initially written, I can just add that there are now more possibilities than ever before to be your own travel agent and travel the world cheaper and better. Find out!
How we used to book our trips in the past
When we first started to travel, we always booked our trips through a travel agent. If it was a road trip, we usually just chose one of their standard itineraries. They would book our flights, car rental, accommodations, and even tours. We would get a book with a daily itinerary and set on the road…
After a few trips like that, we realized that we are often missing a lot, and that standard trips don't always provide the best travel experience. We missed some incredibly beautiful places along the road simply because we didn't do our own research. But we also overpaid for so many things.
And yes, this was the price to pay for not having to plan anything. But in the end, we realized that we are wasting our precious vacation time and hard-earned money for trips that left was wondering what we missed. Not even to mention all the money we could have saved if we had booked it all ourselves…
Why we started planning our own trips
After a while, we started making our own travel itineraries and looking for a travel agent who could offer us the best price/quality for the trip we wanted.
This was before the days of the easily-accessible travel booking sites on the internet. And it worked pretty well before we had kids. It was only two of us, we could book a standard car and a standard hotel room. And with our own itinerary and research, at least we had the feeling that we were making better trips…
But then we had kids, three of them. And that's when we realized that travel agencies just couldn't offer us the quality we wanted at a reasonable price.
With standard hotels offering rooms for standard families (max 4 people), we have often ended up staying in separate rooms. My husband and our oldest son in one, me and the twins – in the other one. We could understand that there are places in the middle of the Namibian desert or in Australia's Red Center where there are no alternatives. But please give me a break and don't tell me that 'there are very few family rooms in the hotels in the United States'…
That's when we started looking for alternatives and our eyes really opened. Not only were we paying for two rooms when we could have stayed together in a spacious family room for a lower price, but we were also paying way too much for each of the rooms separately! On top of that, we were paying too much for the flights and rental cars as well.
What about travel agents
I am not saying that all travel agencies charge you too much for all the trips. Charter flights, beach hotels, last-minute vacations, adventurous group tours, tours to destinations you cannot reach on your own (Galapagos, Antarctica,..). It's definitely worth checking for the best deals with your travel agent for these types of trips.
TIP: When booking a trip via a travel agent, always make sure you compare at least a few sources! Also, don't just compare the price, but also the quality you get (flight hours, type of a car and its insurance, hotel rooms and what's included).
But if you are booking road trips with flights, several hotels, and a rental car, it's often so much cheaper if you do it yourself.
Don't know where to start? Check out the travel resources that we use and recommend!
There are agencies that do their best to find exactly what you are looking for, but most of them just offer copy-paste solutions. In about two decades, we worked with just one (!) travel agency that made an effort to book the trip we really wanted and where we didn't feel that we have gotten robbed. Once they even reimbursed us 500 EUR for the flight after it was booked and paid for because they could get it cheaper in the end. Needless to say that most travel agencies just put the money in their pocket…
Nobody wants to work for free, fair enough. But there is a huge difference between charging a fair percentage and practices of many travel agents when booking individual, 'custom made' trips.
We often ended up telling travel agents exactly what we wanted and then paying them for the work we had already done…
We had trip proposals for a flight with 2 stopovers with little kids where direct flights were available cheaper. We had been offered to book two separate hotel rooms when there were (cheaper) family rooms available at the same hotel. We had trip itineraries that promised we'll see half of the USA in two weeks' time, where we ended up driving 5-6 hours every day just dotting the map and getting frustrated… while paying a premium price.
Several examples of our high-price low-service experiences with travel agencies
I don't know if it's the way travel agents work that has changed or is it that we are better informed now. Probably the latter. Because once you start paying more attention to what you get and what you pay for, you just can't go back to not knowing it…
We once booked a trip to Corsica for an extended family of 8 people. We paid a ridiculous amount of money thinking that we were getting the best service. When we arrived at our hotel in Ajaccio we found out that the travel agent (the Corsica specialist in Belgium) only booked one of the two suites we had paid for. Luckily, we got it sorted out, but as the agent was not available during the weekend, it was up to us to clean up their mess…
Recently, we asked a few travel agencies for offers for a 2-week road trip to Costa Rica. They both came with a price that was more expensive for 2 weeks in mid-class hotels than what we paid for 4 weeks in really nice lodges in Namibia. It's not that Costa Rica is such an expensive destination, and Namibia is by no means cheap either. It's the way travel agencies work that makes travel affordable or out of reach for families.
The last drop that spilled the glass was the preparation for our summer road trip to the USA. We contacted three different travel agencies in Belgium and the Netherlands for an offer, and while some of them were better than others, they had one thing in common – they were highly overpriced. We ended up booking the whole trip ourselves and saved – you read it right – more than 60% (!) compared to the cheapest offer we got. On top of that, we booked better flights with fewer connections and much nicer hotels than the ones in those offers, often at a much better location, with breakfast included, etc.
How we book our trips now and travel the world cheaper
It will not come as a surprise that after all these experiences we are booking more and more of our trips from A to Z ourselves. In fact, as I'm updating this article years after I started this blog, I cannot remember when we used a travel agent for the last time. All the trips and destinations that you can now find on our blog were planned, organized, and booked by ourselves.
First of all, because of the flexibility, but also because of the price. There are now so many more options to book your own trips online than ever before. Even when traveling to some of the world's most remote destinations like Svalbard or Nambia, you can now easily plan your own trip.
We always use online resources to make the best itinerary that suits our family's interests. We book our entire trips – hotels, flights, cars, and excursions – online.
There is nothing special about what we do! Thousands of people book their trips online, and you can do it too. All you need is Internet access and a few hours of your time.
How to travel better and cheaper
Here are some tips on how to make travel more affordable:
1. Plan your trip well. If you can, be flexible with your travel dates. Avoid major events or holiday weekends. Even just starting your trip on another day of the week, can make a big difference in price. If it's a road trip, maybe you can do it in the opposite direction than everyone else – that might mean cheaper flights, cheaper car rental, etc.
2. Look for cheap flights. Flying to/from an alternative airport might save you a fortune. Flying on specific days of the week is often cheaper than others. Even the moment you book your flight can mean a big price difference. If you are completely flexible, keep an eye on special deals. We usually check flight prices on Momondo – they have a great search engine for the best deals. Also Expedia and Kayak are good websites for that.
3. Book in advance! If you are not flexible with your travel dates and destination, then book your trip as early as you can. More choice means that you can get better deals for everything. From flights to car rental and accommodations.
4. Book your accommodation yourself and as soon as you know your travel dates. We use and highly recommend Booking.com. It's where we book about 99% of all our accommodations for any trips worldwide. There are still some destinations where you can only book hotels directly, but those are becoming more scarce.
The funny thing is that often you get a better deal when booking in via Booking.com rather than booking directly. Furthermore, their customer service is impeccable and it always helps to have such a big intermediary on your side in case things don't go as planned. We also use this website for bookings of self-catering accommodations. If you rather stay at an AirBnb, then that's also a good option in many destinations.
5. Save on food. Food is one of the big travel expenses, but also one where it's easy to save big and make travel more affordable. Book accommodations that include breakfast, pack your own picnic for lunch, try local street food, or cook your own dinner once in a while… Also, ask locals for recommendations. Often, you'll pay less and have a better meal than at your tourist-oriented hotel restaurant.
6. Look for free and cheap things to do at your destination. Everywhere you visit, there are always so many nice things that you can do that won't cost you a dollar. So do some research and you'll be surprised how much you can see without having to spend any money at all.
Furthermore, often, those experiences are more local and allow you to get to know your destination better. For an example of such activities, please check our inspirational guide to the best cheap and free things to do in Dubai.
7. Book tours yourself. Organized tours is another very expensive part of traveling. And while in some places you don't need tours at all (e.g. hiking in the Italian Dolomites), in some other places tours are essential (e.g. (Tromso in winter or Svalbard in winter).
We always book tours via GetYourGuide, one of the best websites for experience bookings worldwide. If they don't have a tour available, our second choice is Viator. We try to avoid booking tours directly with the tour company because it's very hard to get your money back if you have to cancel or the tour doesn't meet your expectations.
READ ALSO: Tips for Traveling with Kids
So, here are some tips that I hope will inspire you to take the leap and book your own trip. Not only will it save you money, but the additional research will also help you get more out of your vacation. Furthermore, if you can make travel more affordable, you'll also be able to travel more or stay longer and explore places deeper. Give it a try!
If you found this post useful, don't forget to bookmark it and share it with your friends. Are you on Pinterest? Pin this image!