Planning a trip to Corsica and wondering whether you should make a road trip or just stay in one or two places and visit the rest from there?
In this short article, we share our experience when visiting Corsica. And why we would definitely plan a road trip next time!
A few years ago we went to Corsica hoping to combine a vacation with sightseeing, as we often did on our other trips in France and Italy. I did some research and booked two hotels, a week each. The first place we stayed at was in the North of the island, in the Bastia area, and the other one near Ajaccio.
I had read that the roads in Corsica are narrow and that you cannot drive very fast, so I planned our sightseeing accordingly.
There is one thing I wish I would have known when preparing Corsica trip though…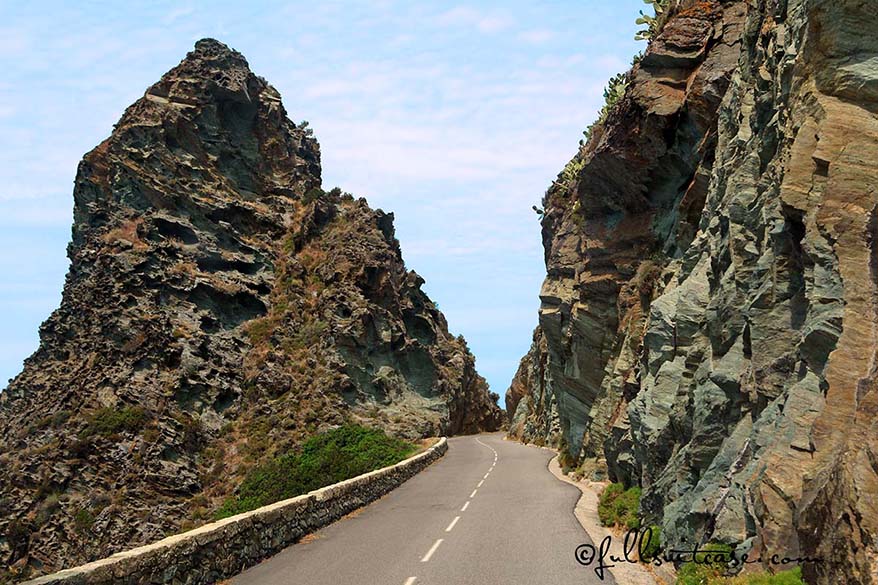 Driving in Corsica is SLOW
No matter how centrally you think your hotel is located, or how carefully you plan your daily activities, you will quickly get frustrated when you do any sightseeing. And that's because driving in Corsica is really not fun!
I am talking about actual traveling distances of max. 30-40 km (20-25 miles) an hour. The roads are narrow and winding, and motion sickness is very common.
It literally takes you hours to get to places, even the ones that look so close on the map.
So the last thing you want to do is drive the same road up and down twice on the same day… While in the meantime you could be having a quiet evening reading a book or sipping a cocktail on a terrace with a beautiful view at your next destination.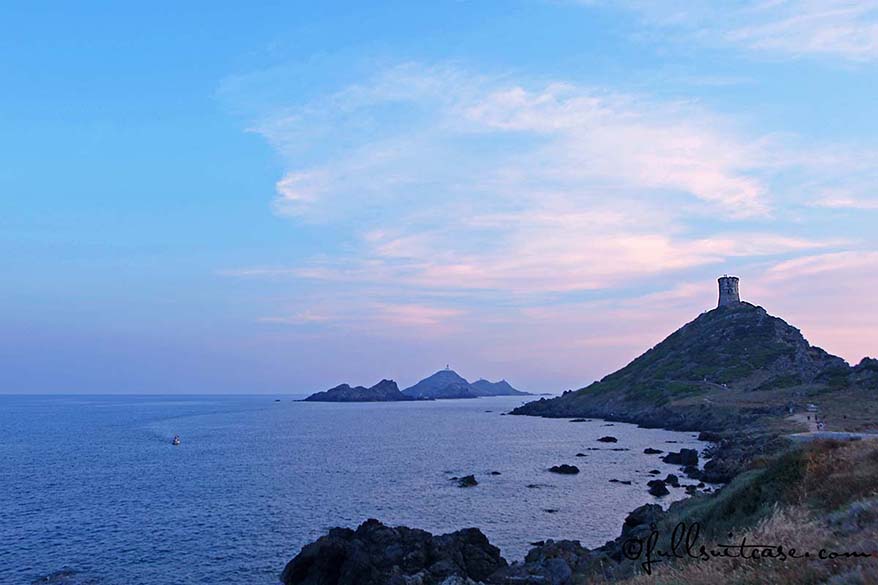 Corsica is best visited on a road trip
Corsica is such a diverse and beautiful island, and it's totally worth visiting. But if you are serious about sightseeing and are not just looking for a beach vacation, then save yourself lots of frustrations and book a road trip.
It will require a bit more planning and more hotels, but it will allow you to explore this beautiful island to the fullest!
Oh yes – almost forgot – when renting a car, consider a smaller one! We were with 8 people so that was unfortunately not an option for us. We had this mini-bus and – as you can see in the picture below – it was often as wide as the road…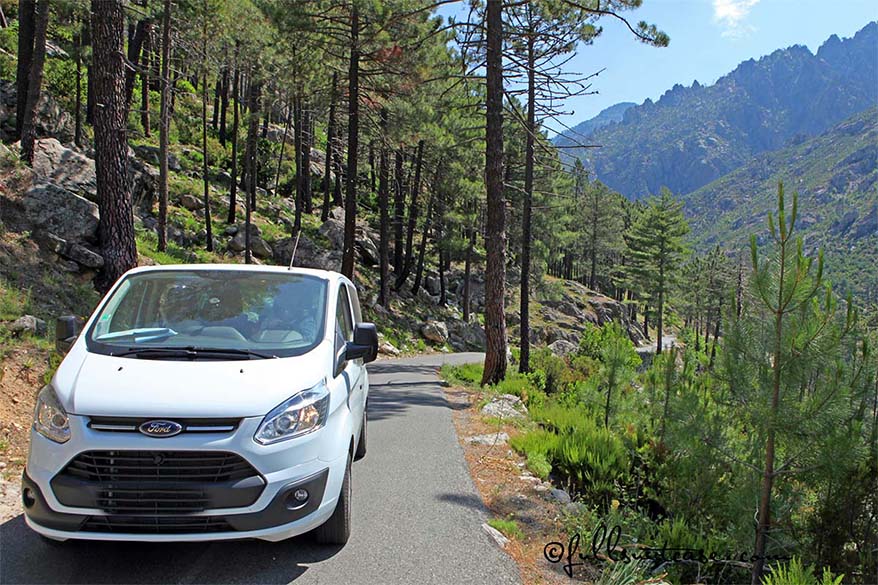 I know this is just a short guide, one of the oldest articles on our blog. Unfortunately, we never found the time to write about the rest of our trip to Corsica…
Anyway, if you are looking for some ideas on where to go when road tripping in Corsica, here are a few of our favorite places in Corsica:
Calanques de Piana
Reserve Naturelle de Scandola
Torra di a Parata at Iles Sanguinaires
Bastia
Bonifacio
Ajaccio
Vallée de la Restonica
Cap Corse
Corte
READ ALSO: Best Time to Visit Europe (with destination suggestions for each season)