When planning a trip to Switzerland, you'll likely see the Swiss Travel Pass mentioned everywhere.
But what exactly is the Swiss Travel Pass, what does it include, where can you buy it (hint – here ;)), and is it worth it?
We get so many questions from our readers about the Swiss Pass, which discounts it offers, and whether it covers some of the most popular destinations in the Swiss Alps. Many first-time visitors find it a bit confusing and I keep answering the same questions all over again…
So to save all of us some time, here is our complete guide to the Swiss Travel Pass. It should answer all your questions, give you a good overview of what exactly is included (and what is not), and help you decide whether it's worth getting it for your trip.
Find out!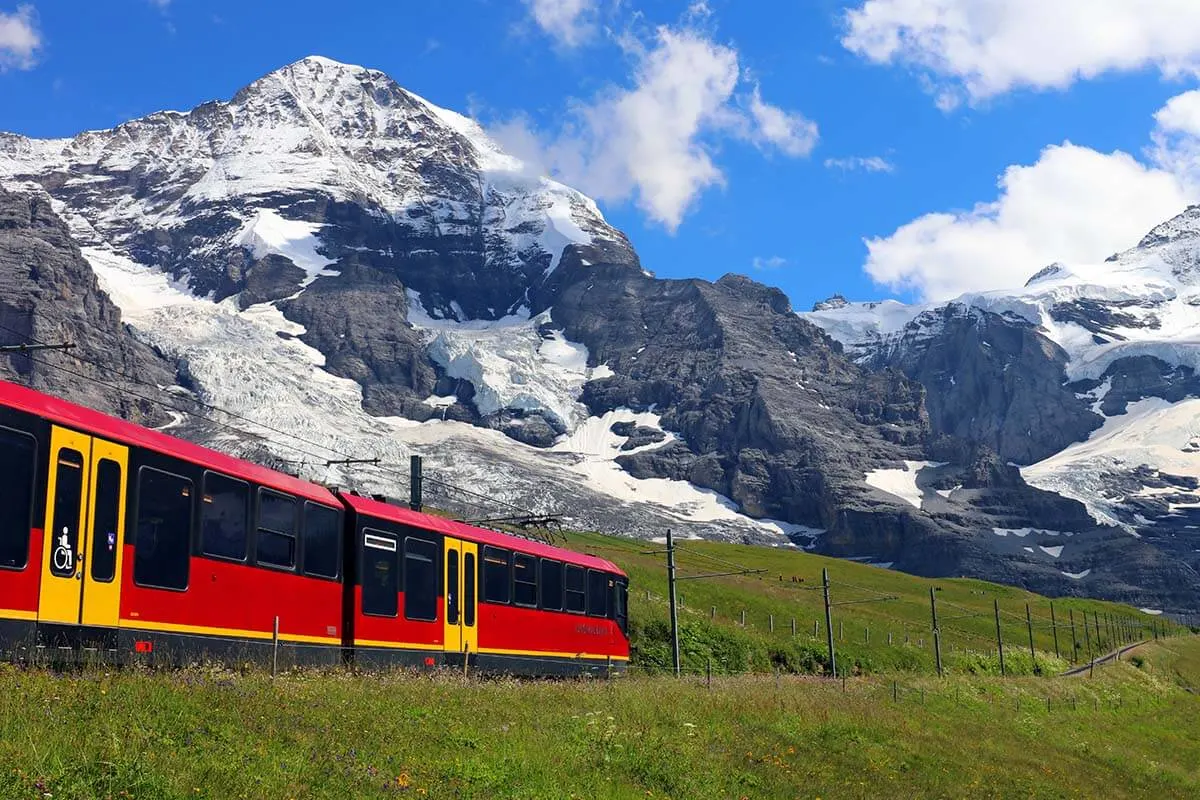 What is the Swiss Travel Pass
The Swiss Travel Pass is a ticket for international visitors that includes unlimited travel on public transportation in Switzerland for a selected number of days. You can buy this pass for 3, 4, 6, 8, or 15 days of travel.
All the information is available on the official website of the Swiss Railways (SBB), but apparently, it's still too confusing for many people (thus, this article).
TIP: You can also find the most important information in a nutshell and purchase the pass on GetYourGuide. We recommend this website for all tickets/tours/passes and we personally use it for all our trips, not just in Europe. It's very simple to use.
Good to know: Traveling by train is the most convenient way to cover bigger distances in Switzerland and explore many of the nicest places in the country (not just cities, but also mountains). Furthermore, public transportation in Switzerland is very efficient and we sometimes joke that you can set your watch by how punctual the trains are. So for the majority of international visitors, it doesn't even make sense to consider renting a car, and that's what makes the Swiss Travel Pass so popular.
Below, you can find our explanation of what is and is not included with the Swiss Travel Pass, and how it differs from the Swiss Travel Pass Flex. Read on!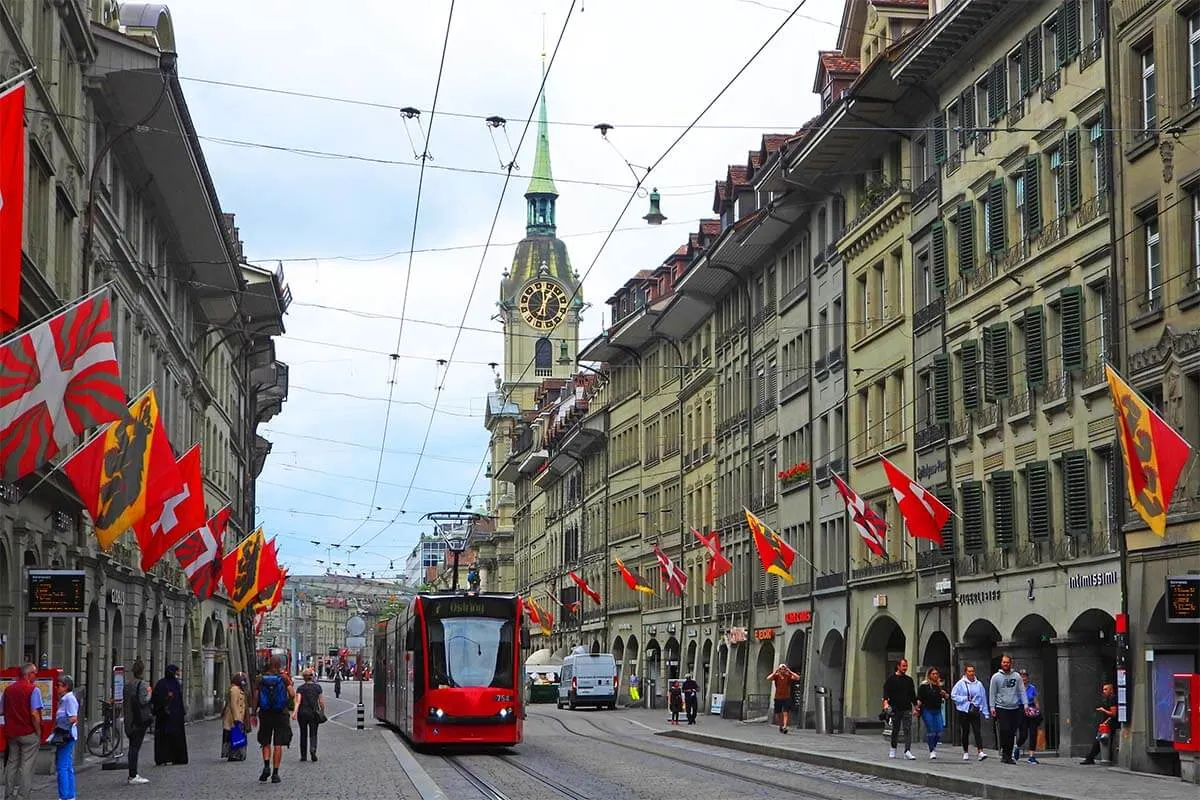 Swiss Travel Pass vs. Swiss Travel Pass Flex
To make things a bit more confusing, there are two types of Swiss Pass: the regular one and the Flex Pass, which is 15% more expensive.
What's the difference? Both these passes include exactly the same tickets and offer the same discounts (that differ depending on your age). The main difference is that the flex pass allows you to freely choose on which days you use it within its month-long validity, whereas the regular pass is valid on consecutive days (depending on which validity you choose, 3, 4, 6, 8, or 15 consecutive days).
So, for example, you are visiting Switzerland for 5 days and you plan on traveling by public transport daily during your entire stay. In that case, you can simply get a regular pass for 5 days.
On the other hand, if you are in Switzerland for a longer time, but will be visiting different regions and spending a few days in each before traveling further, then it's better to get a flexible pass. That way, you can use it only on those days when you will be taking public transportation a lot.
Important to know! This is where it starts to get confusing to foreigners visiting Switzerland for the first time because they think that they will be using public transport every day, also in the mountains. But there is a big difference between let's say an inter-city train between Zurich and Geneva or a train that brings you to Gornergrat in Zermatt or Jungfraujoch in Berner Oberland.
!!! The majority of gondolas, funiculars, and mountain trains are not part of the Swiss public transport network (and thus not included with the Swiss Travel Pass). However, to make things yet a bit more confusing, there are a couple of exceptions here too. You can find more info below, but first – how much does it cost.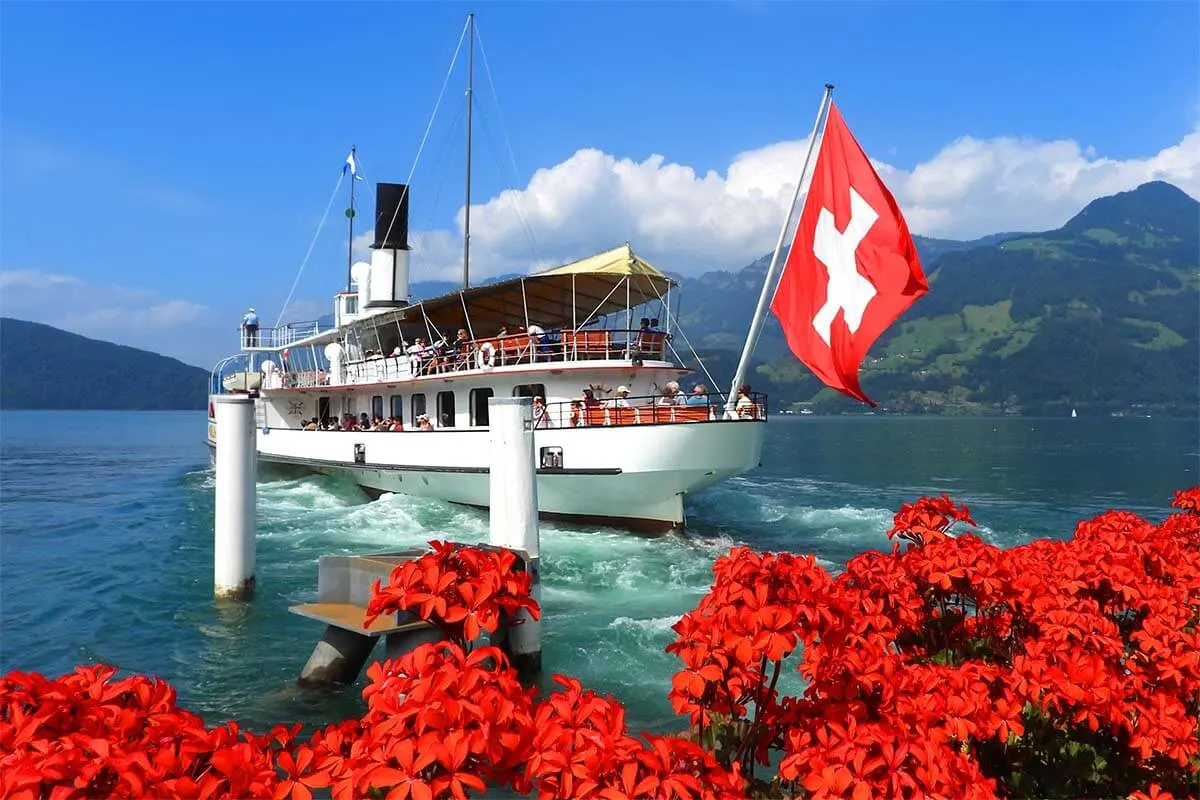 How much does the Swiss Travel Pass cost in 2023?
The price of the Swiss Travel Pass depends on several factors: your age, the number of days, and whether you opt for a regular pass or flex. In addition, you can choose to travel in the 2nd Class or upgrade to 1st Class.
Additional discounts: Children under 6 are free of charge. Children from 6 to 16 travel free when accompanied by a paying parent (you need to order a ticket for them, but it's free). Youth from 16 to 25 get almost 30% discount.
Here are the prices of the regular pass in Second Class in 2023 for adults:
3 DAYS: 232 CHF.
4 DAYS: 281 CHF.
5 DAYS: 359 CHF.
8 DAYS: 389 CHF.
15 DAYS: 429 CHF.
Good to know: Flex Pass costs 15% more and you'll have to pay over 55% extra if you opt for First Class tickets.
As you can see, the longer the duration, the cheaper the price that you pay per day. If you just get it for 3 days, it costs you about 78 CHF per day, whereas if you get it for two weeks, it costs you just 29 CHF per day – a huge difference!
Further below, you can find our observations on whether it's worth getting the Swiss Travel Pass. But first, let's take a look at what exactly is included.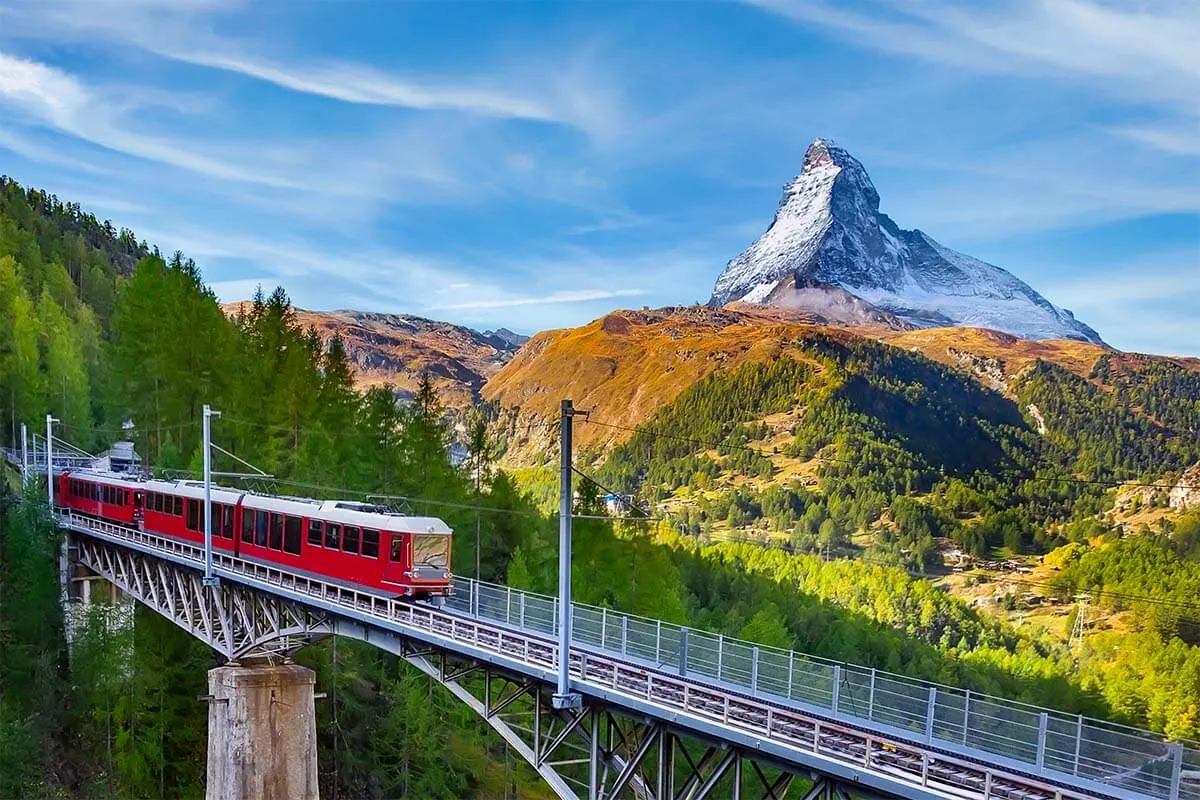 What is included with the Swiss Travel Pass
This is what IS INCLUDED with the Swiss Travel Pass:
Unlimited travel on trains, buses, and boats that belong to the public transport network. So all the inter-city trains as well as trams and buses in more than 90 towns and cities are included. Passenger ferries (not cruises) on Lake Lucerne or the lakes near Interlaken are included as well.
Unlimited travel on premium panorama trains (however, there might be extra fees for advance seat reservations). These include the famous Bernina Express, Glacier Express, Golden Pass Line, and a few other panoramic train routes.
Free entry to over 500 museums in Switzerland. You can find a complete list of all the museums here.
Free travel on the following mountain excursions: Mt Rigi, Stanserhorn, and Stoos. All of these are located close to Lucerne and are among our top recommendations for the best day trips from Lucerne.
Up to 50% discount on mountain excursions all over Switzerland. So you get a big discount on the majority of the cable cars, mountain trains, funiculars, etc. There are also discounts on certain lake cruises and similar.
Below, you can find a bit more info about what is not included with the Swiss Pass (but where you get a discount).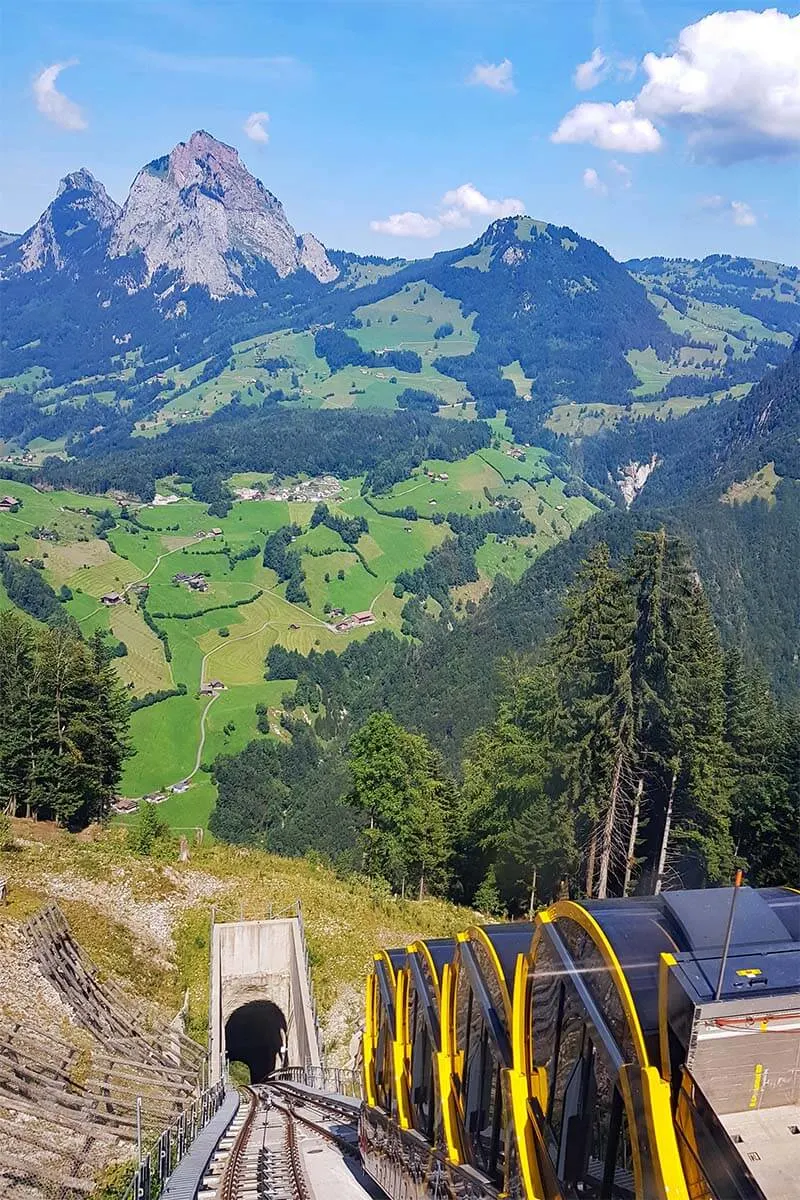 What is not included (but gives you a discount)
Because I get this question almost daily, here is once again an explanation of what IS NOT INCLUDED with the Swiss Travel Pass.
Mountain excursions are not included with the Swiss Travel Pass (with the exception of Mt Rigi, Stanserhorn, and Stoos as mentioned above), but you do get a discount on most of them. Under 'mountain excursions' they mean cable cars, gondolas, funiculars, cogwheel trains, trains to the mountain peaks, etc.
Here are a few examples of the most popular mountain excursions that our readers ask about and where the Swiss Pass does not include free travel, but gives you a discount:
There are many other destinations in the Swiss Alps where you get similar discounts with the Swiss Travel Pass.
Also, most lake sightseeing cruises are not included, whereas regular, scheduled passenger ferries are included with the Swiss Travel Pass. So if you are taking a ferry that stops in various places, your pass will be valid, but if you want to take a scenic cruise on e.g. Lake Geneva or Lake Lucerne, you'll have to pay for it.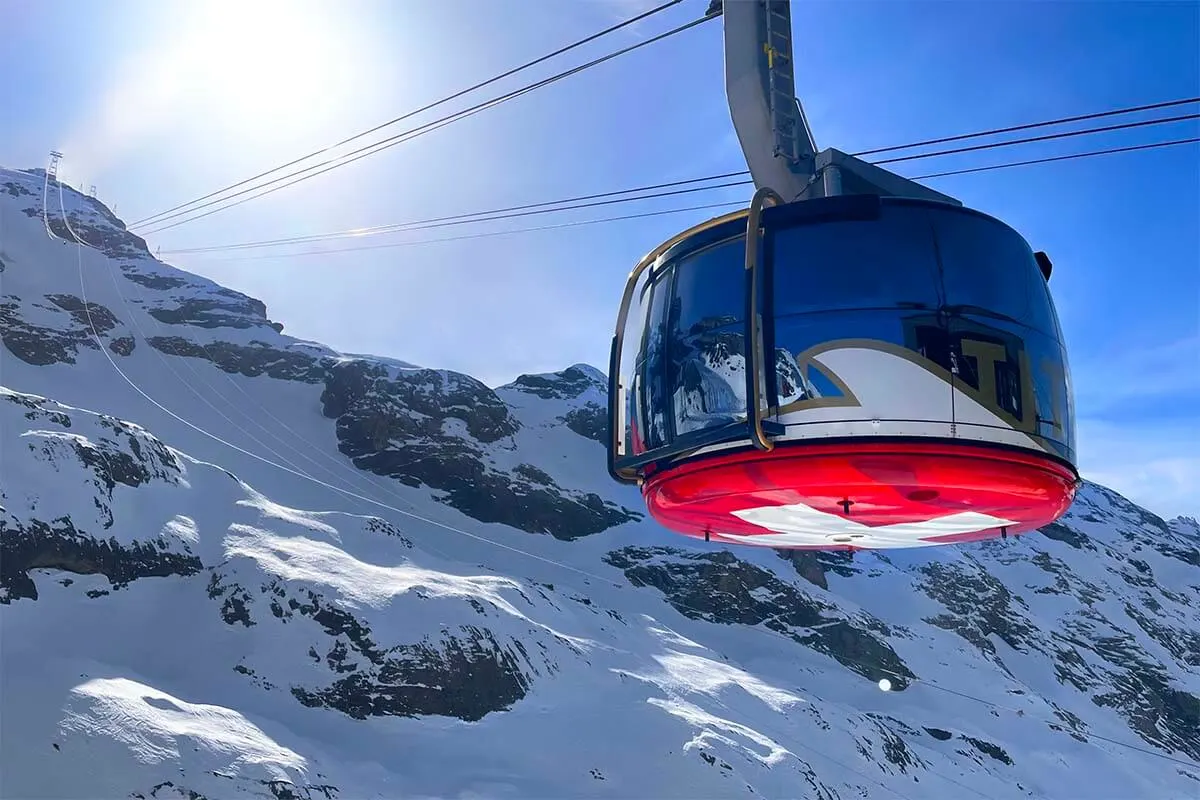 Is the Swiss Travel Pass worth it?
One of the most frequently asked questions by our readers is whether it's worth getting the Swiss Travel Pass. My answer is always the same – it depends. Here are a few examples:
If you are traveling around Switzerland for a longer time (7-10 days or more) and plan on visiting many different areas all over the country using public transportation, then the Swiss Travel Pass is definitely worth it. The pass gives even better value if you are traveling with children.
If, however, you are only coming for a few days, renting a car, and/or planning on staying in one region in the mountains (where this pass only gives you a discount and not free travel), then it's usually not worth it. In that case, look for a regional card of the area that you are visiting.
Most likely, your trip includes a mix of destinations that you only visit for a day as well as others where you stay for several days. In that case, you can look up the prices of all the mountain excursions that you are planning to do, see how big the discount is with the Swiss Travel Pass, add the price of the pass itself, and then compare that versus the prices of individual tickets of all the transportation and places you plan to visit. (Good luck with the math! It's doable, but you'll need a lot of time and patience).
In most cases, the Swiss Travel Pass is worth it, especially if you are traveling for at least 5-8 days and are visiting multiple destinations in Switzerland. Plus, it saves you lots of time, research, and math. Another advantage is that you can just take the next suitable train, boat, etc. without having to waste time looking for tickets.
Furthermore, you can always opt for a Swiss Pass Flex that you only use on travel-intensive days. And then get a regional card to use on the other days, when you are staying in one area. The longer you stay in one place (typically, 3-4 days or longer), the better value you get with the regional cards.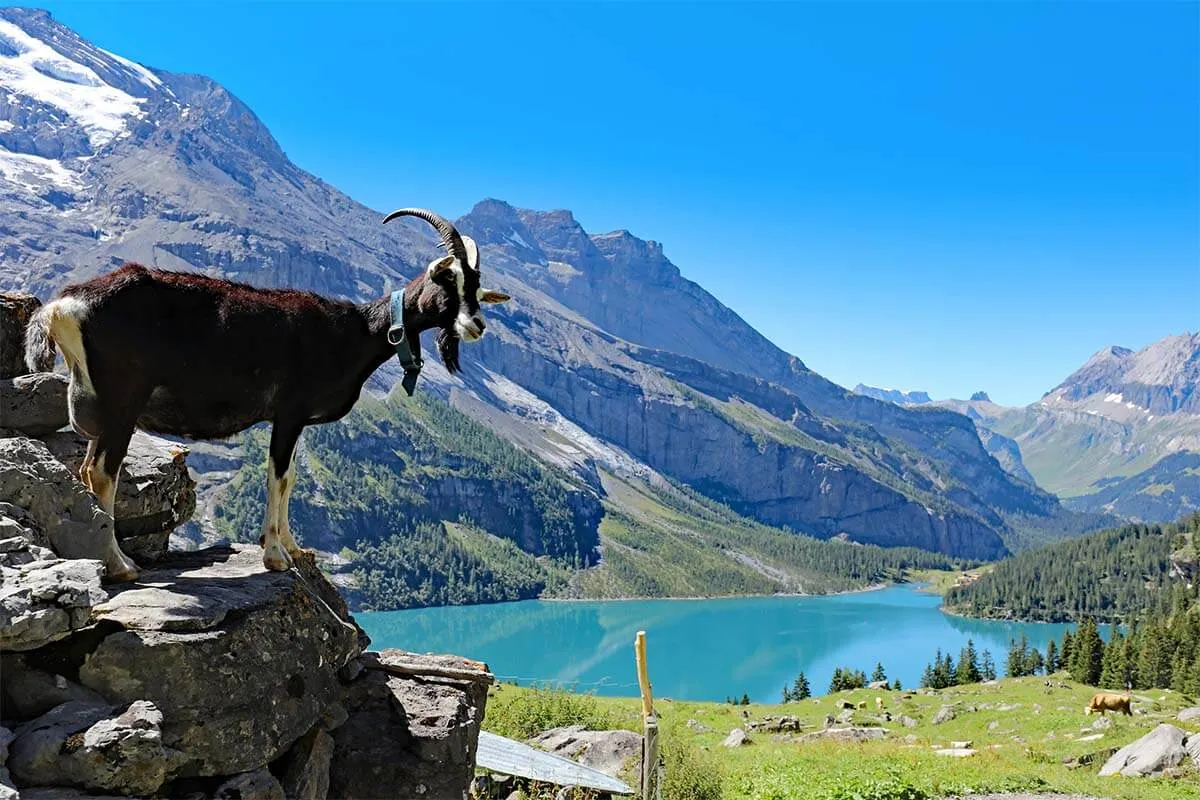 Where can you buy the Swiss Travel Pass?
You can buy the Swiss Travel Pass online, at every major railway station in Switzerland (including Zurich or Geneva airports), and also at some tourist offices in the main cities.
We recommend getting it online in advance as it will save you time and stress (you'll have enough to think about upon arrival as it is).
You can get the Swiss Pass on the official SBB website, but also via various online retailers, such as our GetYourGuide as mentioned before (our personal favorite one-stop shop for all tickets). The price is normally exactly the same everywhere and you get the same discounts for kids, etc.
At the moment of writing, GetYourGuide allows you to cancel for free up to 3 days in advance (and it's really easy to cancel or amend your tickets). You can buy a regular Swiss Travel Pass here and a Swiss Travel Pass Flex – here.
In any case, it's best to buy your tickets at least a few days before your trip. When you purchase a pass, you will receive detailed instructions on how to use it (or how to activate the individual travel dates if you opt for the Flexi Pass).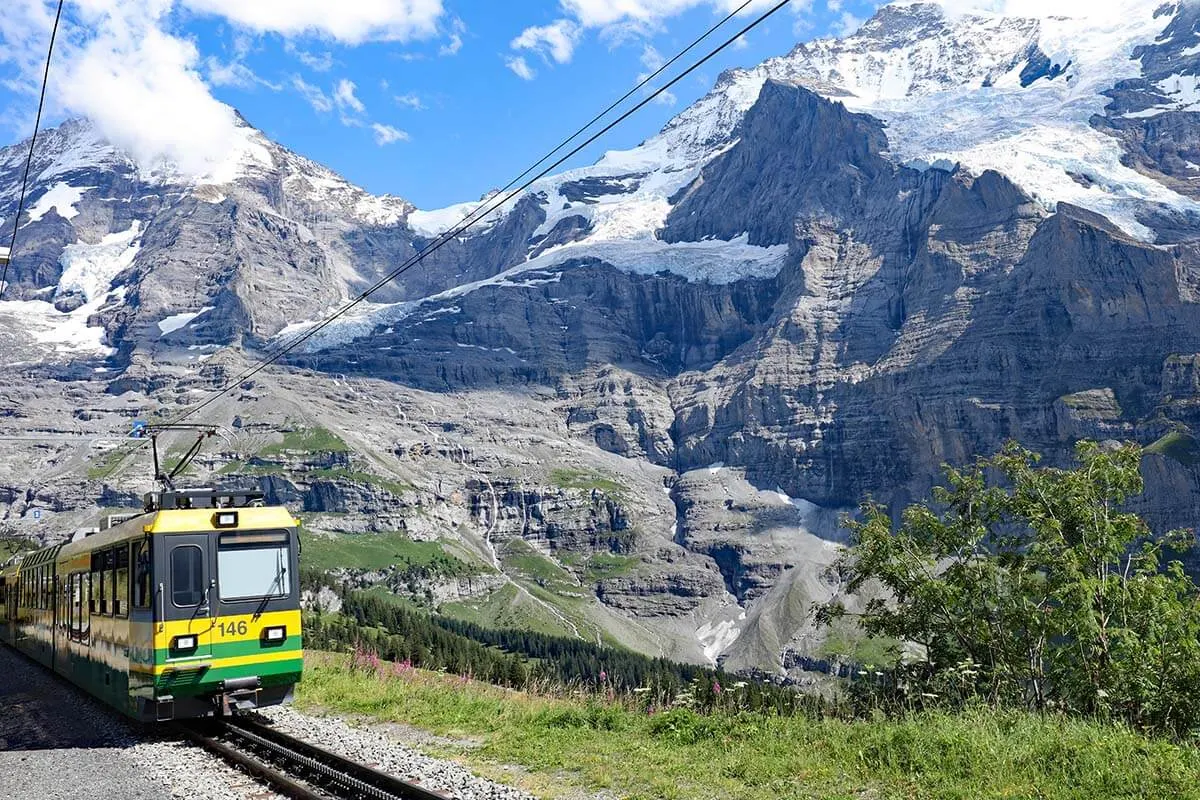 So, this is our guide to the Swiss Travel Pass. I hope that it answers all your questions and helps you decide whether it's worth it for your trip.
TIP: If you are planning your itinerary in Switzerland, check out our Switzerland travel page. It contains an overview of all our travel guides for a wide variety of destinations all over the country. We live in Belgium and Switzerland is just a half-day drive from home. So we visit Switzerland at least a few times a year – in summer as well as in winter. On our blog, you'll find many detailed guides for all of our favorite places.
READ ALSO: Traveling to Europe: How to Plan a Trip & Useful Tips
If you found this post helpful, don't forget to bookmark it and share it with your friends. Are you on Pinterest? Pin this image!