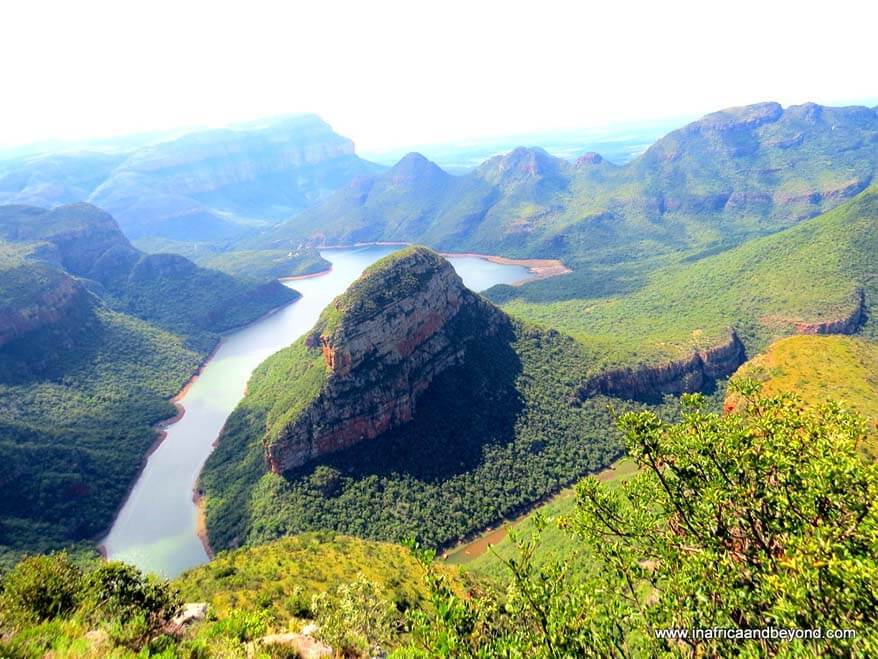 If you have been following our blog for a while, you know that South Africa is one of our absolute favorite travel destinations. We fell in love with the country when we spent two weeks road-tripping through the most beautiful places in South Africa.
Years later, we took our kids to South Africa when the twins were just 2 years old and it's still one of the best family trips ever! Here, you can find our South Africa trip itinerary with kids.
In this article, we are featuring our first guest post by a South African travel blogger – Sara Essop from In Africa And Beyond. Sara shares her favorite places, family-friendly highlights of South Africa. Take a look for a local's perspective on where to go!
South Africa is fast becoming a popular holiday destination for international visitors thanks to its diverse attractions. As a born and bred South African, I love showcasing the best of South Africa to the world and I find it gratifying when others realize how awesome South Africa is. As a mom of two kids, I also want everyone to know how family-friendly South Africa is.
South Africa is so diverse that in one trip you can climb mountains, go on safari, relax on beautiful beaches, enjoy city experiences and discover ancient fossils. It is no wonder that it is often referred to as "a world in one country". To top it off, the weather is temperate, the people are friendly and the exchange rate is great for visitors.
These are my favorite family-friendly places to visit and things to do in South Africa:
Safari
I love safaris and would spend all my life in the bush if I could. South Africa is rich in wildlife and has some of the best game reserves in the world.
You can see magnificent animals like lions, elephants, rhinoceros, and leopards in their natural environment. When visiting game reserves, I often encounter international tourists with children, who are on safari for the first time in their lives. Their excitement is something to behold.
Safaris can be done in most of South Africa's provinces. For a malaria-free safari experience, visit safari parks in the southern part of the country. We recommend Addo Elephant National Park. For a short game ride, Plettenberg Bay Game Reserve.
TIP: Going on safari for the first time? Check our best African safari tips!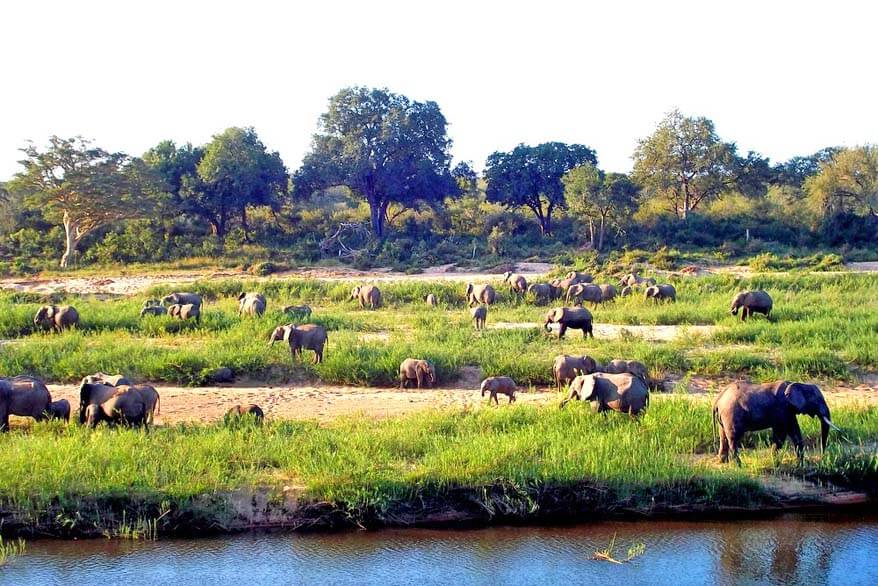 Durban
Durban is known as the warmest place to be, due to the friendly people and its warm climate all-year round. It's affordable for those on a budget and it has a great location along the shores of the warm Indian Ocean.
Popular activities in Durban include swimming and surfing, segway tours and colorful ricksha rides on the beachfront promenade.
Adults and older kids can enjoy adrenalin pumping activities like the Big Rush Big Swing at Moses Mabhida stadium, officially named the world's tallest swing.
Read more about the best things to do in Durban with kids.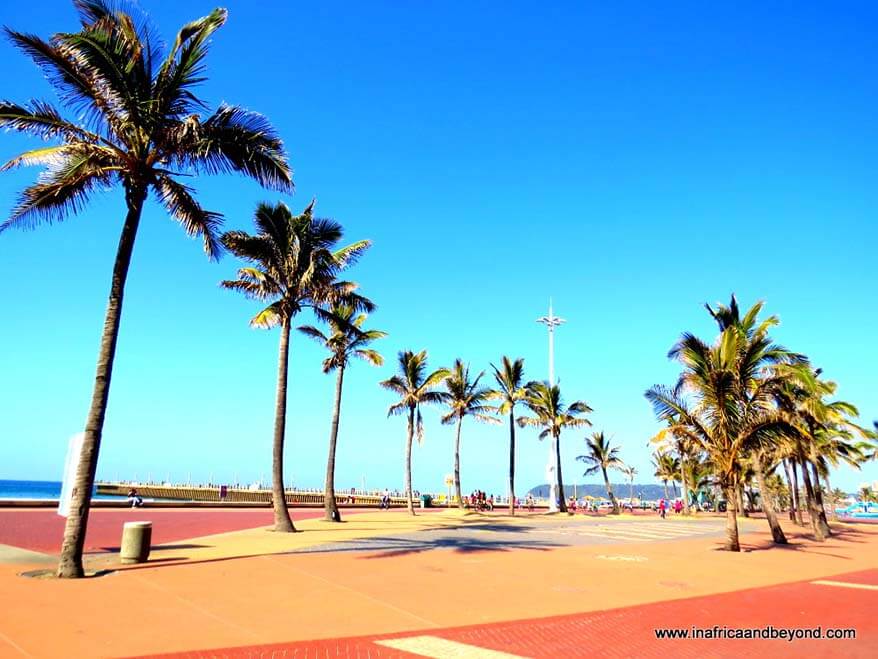 Mpumalanga
Mpumalanga region is another must-visit destination in South Africa. It is regarded as one of the country's most geographically diverse and spectacular provinces.
It has breathtaking scenery, historic caves, striking waterfalls, and unique geographical formations.
Some of South Africa's best wildlife reserves are in this vicinity, including the world-famous Kruger National Park. Luxury and budget safaris are both available.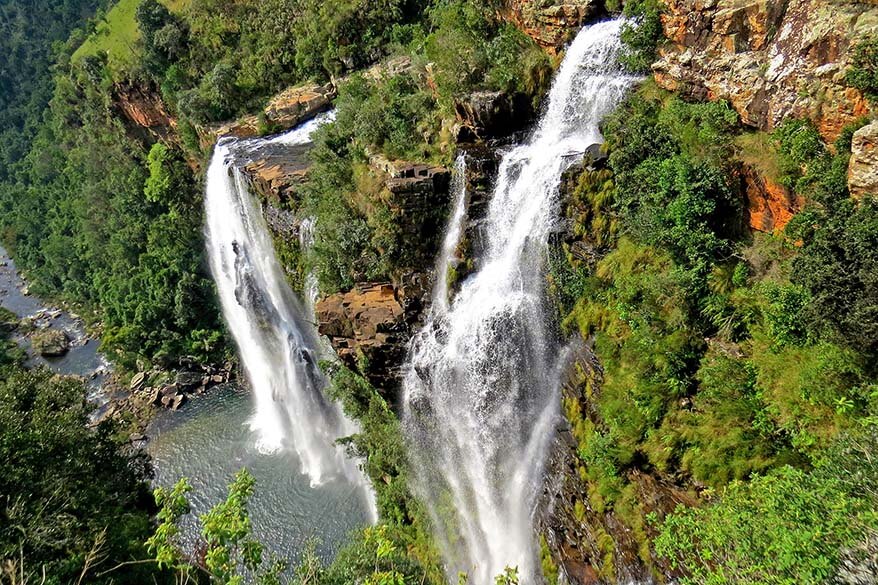 Johannesburg and surrounds
Johannesburg may be better known as a business hub, but there is a lot more to it. Family-friendly attractions include Gold Reef City, a popular theme park built on an old gold mine, and the Apartheid Museum, which provides a stark history lesson on South Africa's dark past.
A short drive out of Johannesburg lies the Cradle of Humankind, a World Heritage Site known for its rich concentration of fossils. Thousands of fossils of pre-humans have been discovered here dating back to millions of years.
You can explore the Sterkfontein Caves and take a fascinating underground boat ride back in time through the various stages of Earth's creation.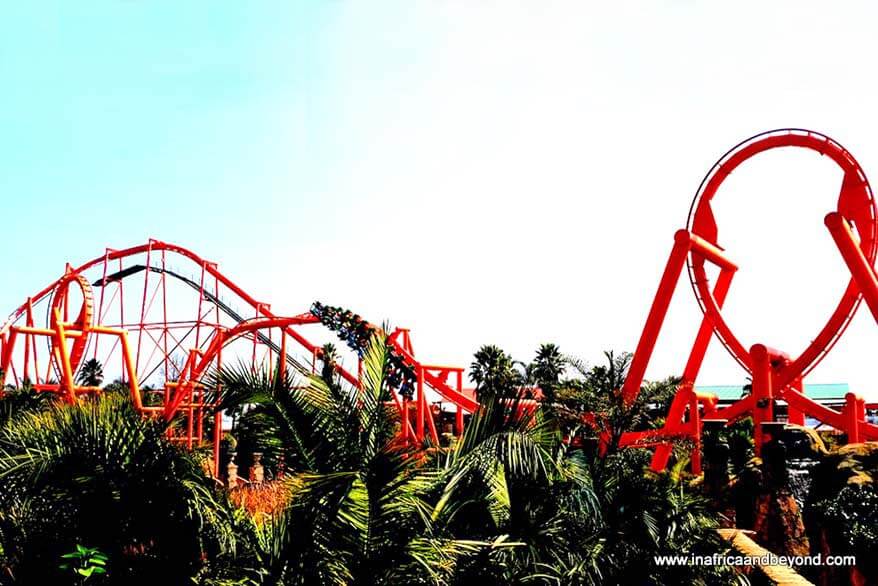 The Garden Route
In South Africa, we are quite spoilt with many picturesque roads, perfect for long road trips. The Garden Route is one of them. It has lush green forests, breathtaking gorges, tranquil beaches, lagoons, and mountains.
The Garden Route also boasts two national parks – Tsitsikamma and Wilderness. The Bloukrans Bridge Bungy, the world's highest commercial bridge bungy, can also be found here.
There are lots of family-friendly activities along the Garden Route. We especially love Monkeyland and Birds of Eden in The Crags near Plettenberg Bay. Also Knysna Elephant Park is great with kids!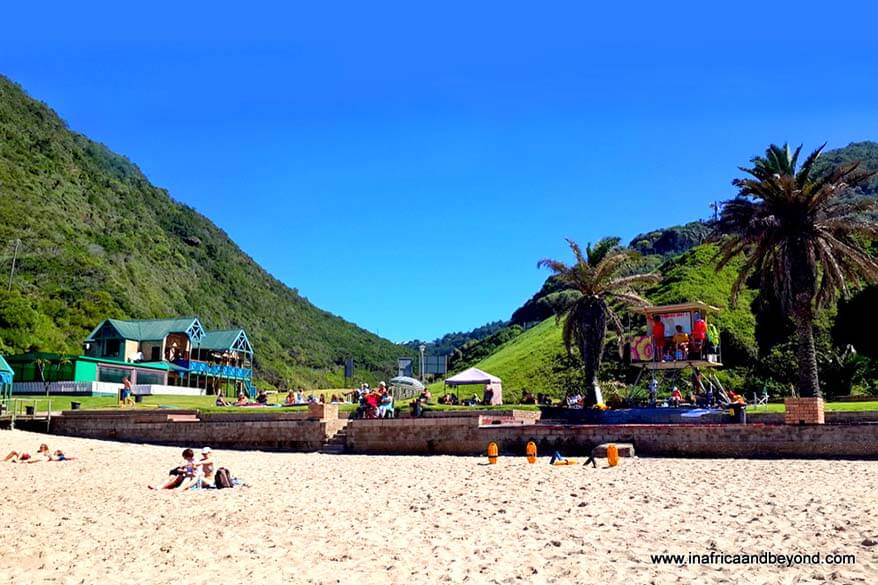 Cape Town
Nestled between the ocean and the mountain, Cape Town is one of the most beautiful cities in the world. Kids will love taking the revolving cable car to the top of the iconic Table Mountain, which offers incredible views of the city and surroundings.
Cape Town also boasts pristine beaches, scenic hiking trails, and beautiful gardens.
Boulders Beach in Simon's Town is another firm favorite for kids. It is inhabited by endangered African penguins and the kids can swim with them. If you're lucky, you can also see dolphins, whales and sharks in the sea.
A few hours drive will take you to Cape Agulhas, the point where the Atlantic and Indian oceans meet. Many other attractions are also within short drives from Cape Town.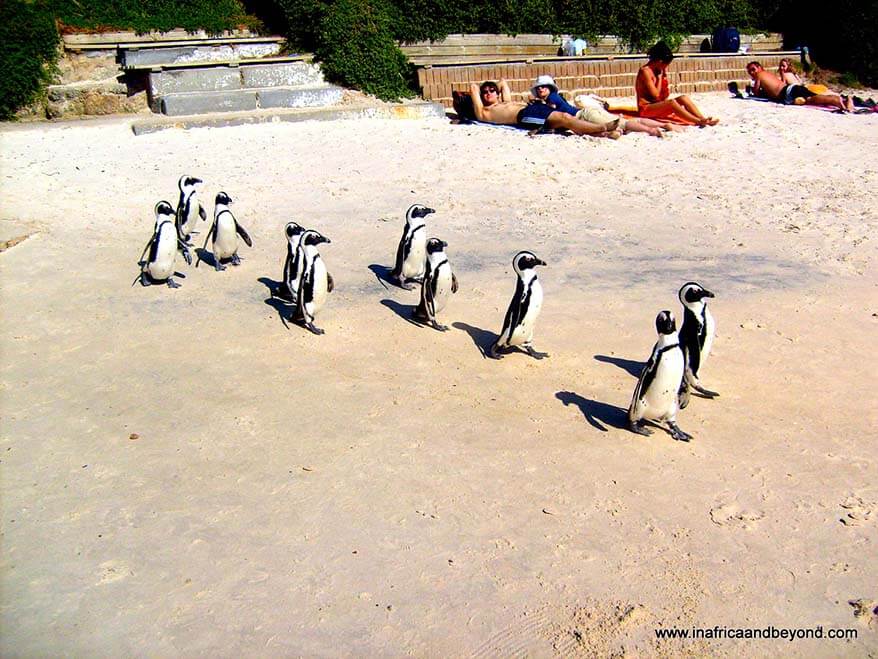 READ ALSO: Best Places to Visit in South Africa
If you found this post useful, don't forget to bookmark it and share it with your friends. Are you on Pinterest? Pin these images!