Are you traveling via Dubai and have a few hours to spare at the airport and are considering a Dubai layover? Or are you thinking of a somewhat longer stopover in Dubai for one or two days… but are not sure if it's worth it and what to see and do on Dubai stopover? This article should answer all your questions!
In this post, you can learn more about what to see and do on a short stopover in Dubai – from just 6 hours to 1 or 2 days. We also include some practical tips that will help you make the most of your Dubai stopover or a short layover. At the bottom of this article, you can also find a few hotel suggestions for a short visit to Dubai. Find out!
From just a couple of hours to one or two days in Dubai- this guide will help you make the most of your Dubai stopover, so that you can see the very best of this bustling metropole.
TIP: Don't spend your long Dubai layover sitting at the airport. Even if you only have half a day, you can see some of the city. If you still have to book your flights through Dubai, see if you can squeeze at least one night in Dubai into your itinerary. It will be worth it!
READ ALSO: Best Dubai Tours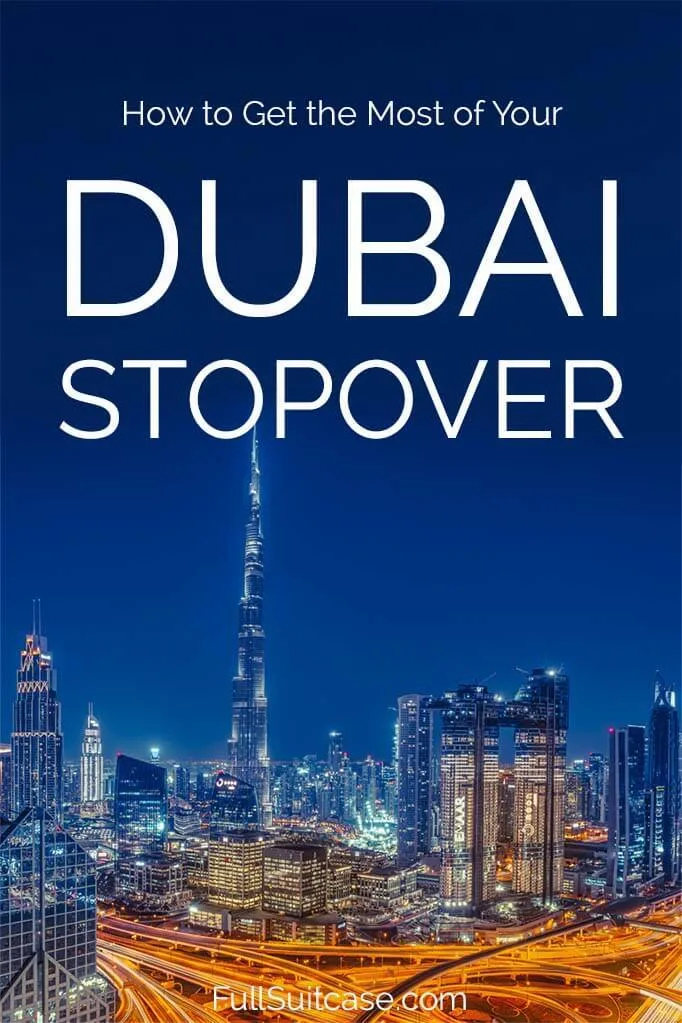 Dubai stopover suggestions – overview
Short layover in Dubai – see the best in just a few hours
Good to know: Keep in mind that immigration can sometimes take a long time in Dubai! So if you have less than 6 hours in Dubai, I'd probably just book airport premium lounge access and stay at the airport. It's not worth the stress.
But if you have at least 6 hours to spare for a stopover in Dubai and want to get the most of your time, I have two suggestions for how you could spend your time. These tips are based on our experience and the places we found to be most worthy to see in Dubai.
OPTION 1: Visit Dubai Mall and Burj Khalifa
One of the best options for those with limited time to explore Dubai would be to head to Dubai Mall. You can take a taxi or a metro from the airport – here you can find more information about Dubai public transport. Alternatively, you can save time and money by booking a private airport transfer in advance.
Neither option is very expensive, but the metro might be faster, especially during rush hours. On the other hand, metro stations in Dubai (especially the one at the Dubai Mall) are often very far from the actual place, so you have to do lots of walking. Booking a private transfer might be the least stressful option.
Here's what you can see and do at the Dubai Mall on a short stopover in Dubai:
Dubai Fountains
Try to catch a (free) Dubai fountains music and light show. Show Schedule: 1 PM and 1:30 PM daily (except Fridays). 1:30 PM and 2 PM (Fridays only). Evening shows daily every half an hour between 6 PM and 11 PM.
The show itself is free of charge, but you can also opt for a traditional boat ride on Burj Lake. It's one of the most popular tourist attractions in Dubai, so you have to get your tickets in advance. You can book the Burj Lake Ride by Traditional Boat tickets here.
Burj Khalifa
Burj Khalifa – the tallest building in the world – is equally impressive from below as from the top. If you have time, I suggest you go to the top for the amazing views over Dubai.
Burj Khalifa At the Top experience is very popular and often sold out. So if you want to visit it on a short Dubai stopover, you really have to book the Burj Khalifa tickets in advance.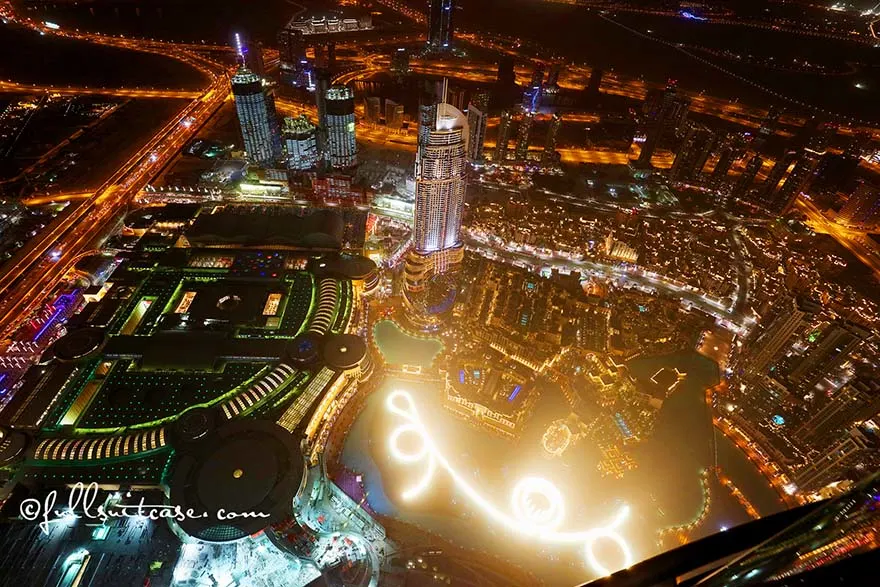 Dubai Aquarium
Dubai Aquarium is located inside the Dubai Mall. You can see the big aquarium from the mall itself (no need to purchase a ticket). If you decide to pay a visit to the aquarium itself, count at least an hour for the visit.
The same as with most other attractions in Dubai, it's best to book your tickets in advance – the ticket queue at Dubai Aquarium can get extremely long at certain times. On top of that, it's cheaper if booked in advance. You can book your Dubai Aquarium tickets here.
TIP: If you are planning to visit several attractions, it's often cheaper to get combi tickets. One of the most popular combinations is the 2-in-1 ticket for Burj Khalifa and Dubai Aquarium.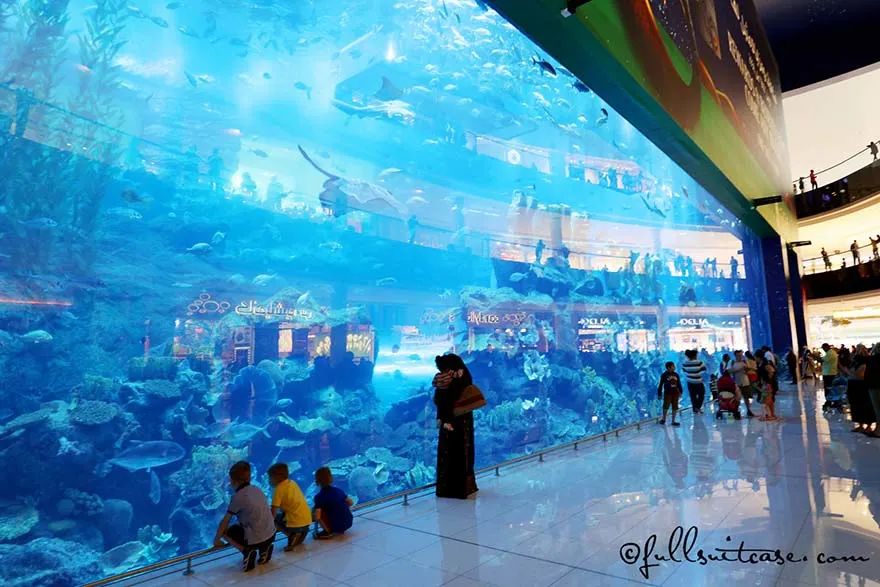 Dubai Mall
Dubai Mall is one of the biggest shopping malls in the world. You could easily spend a week there and still not see everything…
Depending on how long your Dubai stopover is and whether you still have some time left after you saw the fountains, the Burj Khalifa, and the Dubai Aquarium, you can do some shopping or explore further.
Don't miss the impressive waterfall inside the mall! There is also an ice rink, dino museum, cinema, kids playground KidZania, games and attractions of SEGA Republic, The Emirates A380 Experience, and much more.
OPTION 2: Join an organized Dubai layover sightseeing tour
If you have a 5-9 hours layover in Dubai, probably the best you can do is book this highly-rated private layover sightseeing tour.
This private tour with airport transfers brings you to the most famous places in Dubai, such as Burj Khalifa and Burj Al-Arab. It also already includes the Burj Khalifa ticket.
That way you don't have to worry about any practical details – your guide will pick you up at the airport and show you the very best of the Emirate in a limited time. Since this is a private tour, the route can be customized to suit your interests.
If your Dubai layover is shorter, then you may want to opt for this 3-hr private Dubai transit tour instead. This tour will pick you up and drop you off at the airport and show you some of the most iconic places in Dubai. Needless to say, you won't have much time to visit any of the attractions, but it's a good way to see what Dubai is about and a good alternative to sitting at the airport half a day…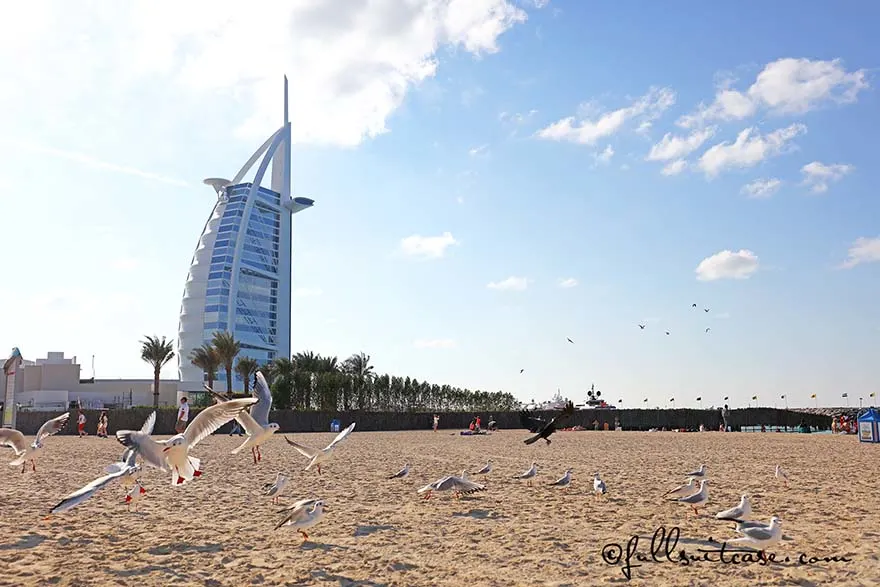 One full day stopover in Dubai
If you have at least one night or one full day on your Dubai stopover, you can combine the visit to the Dubai Mall with a short tour of the city.
I already mentioned all the best things to do in and around the Dubai Mall. Half a day is enough for the main highlights. So in addition to that, I advise joining one of the short tours that show you a bit more of Dubai in a short time. Below you can find a selection of some of the best options to consider. Take a look!
Best half-day tours for your Dubai stopover
Here are some of the best short tours that you could do on your Dubai stopover:
Old & New Dubai. This Dubai city half-day sightseeing tour brings you to Dubai's top landmarks including the Blue Mosque, Burj Al Arab, Palm Jumeirah, Atlantis the Palm, water taxi on Dubai Creek, and the famous traditional markets – Spice Souq and Deira Gold Souq. It also includes a visit to Al Khayma Heritage House.
Dubai Marina. There are many companies offering Marina dinner cruises with traditional Tanouri dance performances and they are all pretty much the same. We took the Alexandra Dhow Cruise as it was the best price-quality tour, certainly for families with children, and we were not disappointed. If you prefer a less 'traditional' cruise, this sunset dinner cruise has fantastic reviews. And even if you don't take the cruise, Dubai Marina is not to be missed. It's especially lively in the evening.
Dubai Hop-on Hop-off Bus Tour allows you to see Dubai's top attractions at your own pace. This is a great option if you have one full day for your Dubai stopover. This is the best-rated hop-on hop-off tour in Dubai.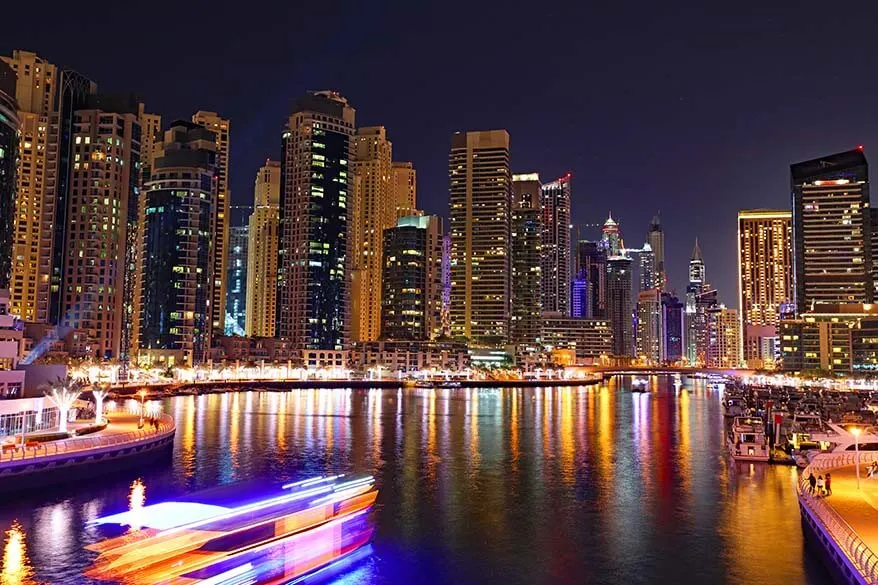 Two-day Dubai stopover
If you have two days on your Dubai stopover, you should spend one day visiting the best of Dubai attractions mentioned above.
For your second day, I recommend choosing one of the activities mentioned below – that will make your short visit to Dubai even more memorable. Take a look!
Spend a day at the water park in Dubai
There are two major water parks in Dubai: Atlantis Aquaventure Water Park and Wild Wadi Water Park. I cannot compare the two since we only visited Aquaventure at Atlantis, but it was just great.
TIP: Entrance tickets for the Dubai water parks are much (20-40%) cheaper if booked in advance.
Take a day tour to Abu Dhabi
If you rather go sightseeing than dune bashing or swimming and want to get the very most out of your short Dubai stopover, you could consider this highly-rated full-day tour to Abu Dhabi. It's a great way to see the best of Abu Dhabi in a short time.
Go on a Dubai desert safari
There are many companies that organize Dubai desert tours. Here are two of the best options I found. We did the first one in combination with the city tour described before.
1. 4×4 Dubai Desert Safari. This 4-7-hour tour is a short introduction into all things Emirati: Dune Bashing, Sandboarding, Camel Riding (5 minutes max), and BBQ Dinner.
2. Sunset Camel Trek with Shows & BBQ. This tour is a bit longer and is a bit more luxurious. It also includes a longer (30-45min) camel ride in the desert.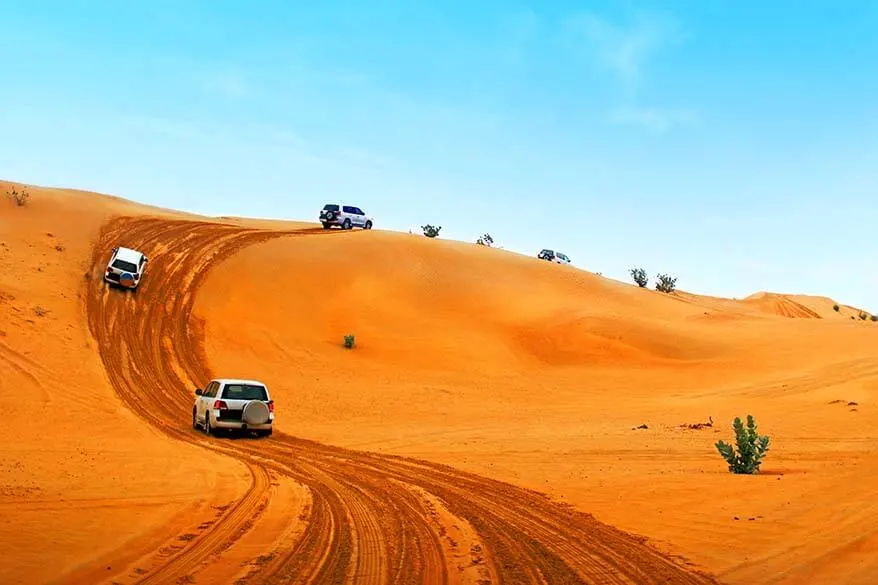 Where to stay on your Dubai stopover
Now that you know that Dubai stopover is well worth it and you won't get bored in the city, you need a place to stay for 1 or 2 nights. Below is a small selection of Dubai hotels that are well located for a short stopover in Dubai.
TIP: I really recommend you stay in Dubai at least one night instead of just doing a quick Dubai layover. Immigration can be hectic and it will be very stressful if you only have a couple of hours between the flights.
If you are visiting Dubai for a longer time, I'd recommend staying in the area called the Jumeirah Beach Residence. But for just a night or two, you are probably better off either staying close to the airport or close to the Dubai Mall as this is one part of the city you really don't want to miss on a short stopover in Dubai.
TIP: Staying close to the airport is cheaper than staying in the center, but staying close to the Dubai Mall gives you more flexibility and more time to explore.
Hotels at Dubai Airport:
Hotels close to Dubai Mall:
So, this is our guide for a short stopover in Dubai. I hope you found some ideas for the best things to do for Dubai stopover or a short layover.
There is just so much to see and do in the city that it's difficult to suggest one stopover itinerary that fits everyone. But I'm confident that any of the options listed above will be a great choice for your Dubai stopover. Enjoy your trip!
READ ALSO: What to wear in Dubai
More tips for visiting Dubai:
Budget: How Expensive is Dubai
Getting around: Tourist Guide to Dubai Public Transport
With kids: Best Things to Do in Dubai with Kids
Cheap but fun: Best Free & Cheap Things to Do in Dubai
Interesting to know: Dubai Facts
Where we stayed: Review of DoubleTree by Hilton Dubai Jumeirah Beach Hotel
If you found this post helpful, don't forget to bookmark it and share it with your friends. Are you on Pinterest? Pin this image!