Looking for travel gift ideas for your favorite travel companion, a globetrotting friend, your little adventurer, or – why not – yourself? In this article, you'll find 11 travel inspired gift lists for the upcoming holiday season, birthdays, and pretty much any occasion.
If you're looking for travel-themed gifts for your friend or a family member, then read on for some great and useful travel gift ideas.
This selection of timeless travel gifts will inspire adventures, help capture great memories, and make life on the road easier and at home – more enjoyable. Take a look!
READ ALSO: Nordic Gifts
Travel Gift Ideas – Overview:
Travel Gifts for Men
Get him the gift he really wants! From whisky decanter to Ultimate Man's Survival Guide and best travel tools, this travel-inspired gift selection should give you plenty of travel gift ideas for men.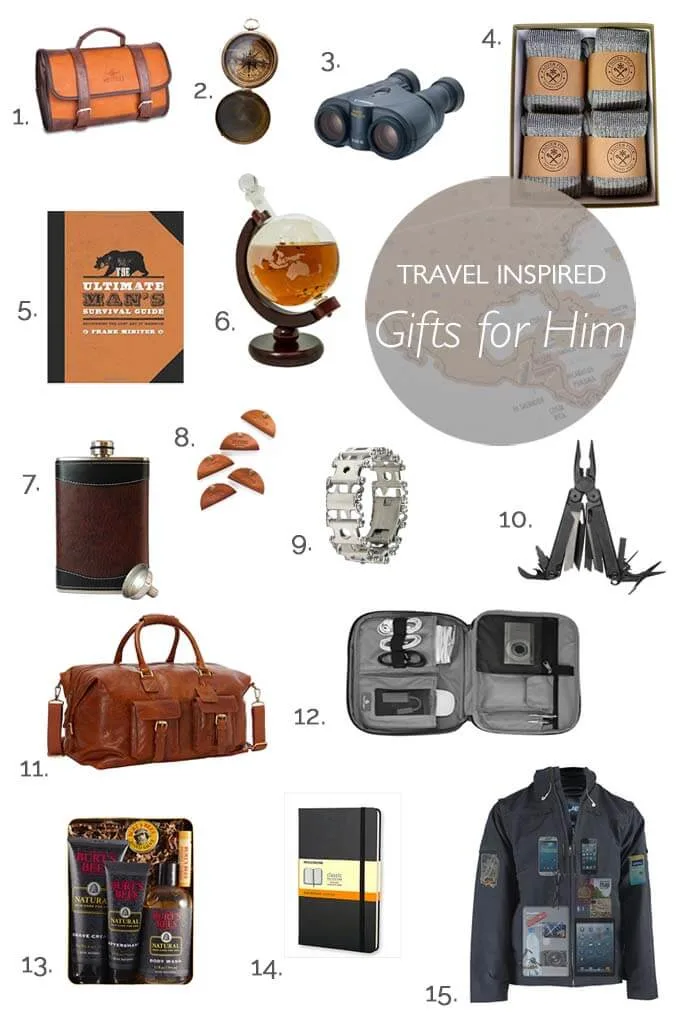 Travel Themed Gifts for Women
Our list of the best travel-inspired gifts for women is packed with great and practical ideas.
Whether you are looking for a present for your mom, sister, your globetrotting girlfriend, or yourself, you will definitely find something nice in this travel gift list for her. These are great as Christmas gifts for travelers, but also make nice birthday or mother's day presents.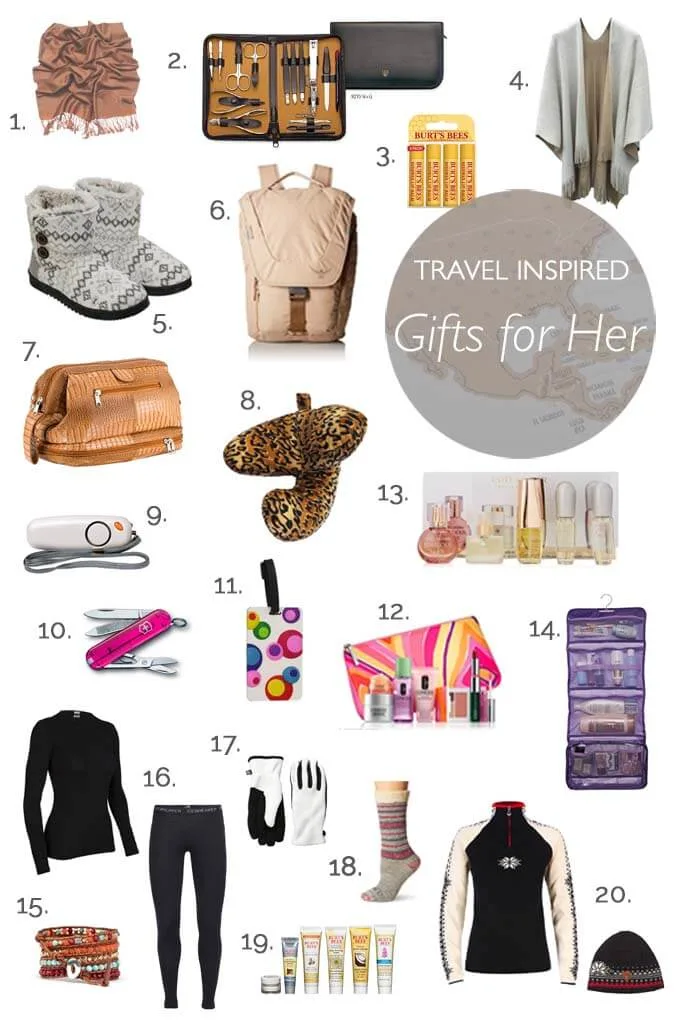 Luxury Travel Gifts for Any Occasion
Here are some ideas for luxury travel-themed gifts that will make everyone happy.
From refined luggage and scented fire starters to the best chocolate in the world – discover some great holiday gift ideas that will impress your Bon Vivant friends! Or why not treat yourself to an extravagant gift this holiday season? Take a look!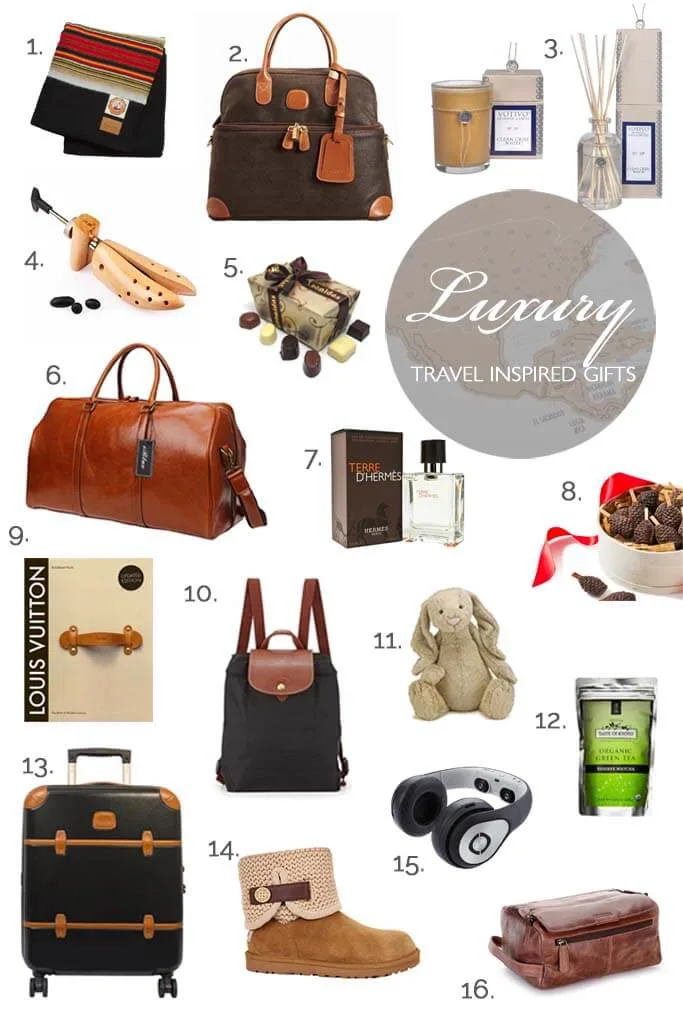 Best Travel Gift Ideas for Outdoor Enthusiasts
Discover some great gift ideas for all those who love spending time outdoors! Get your favorite adventurer a useful travel gift they'll truly love.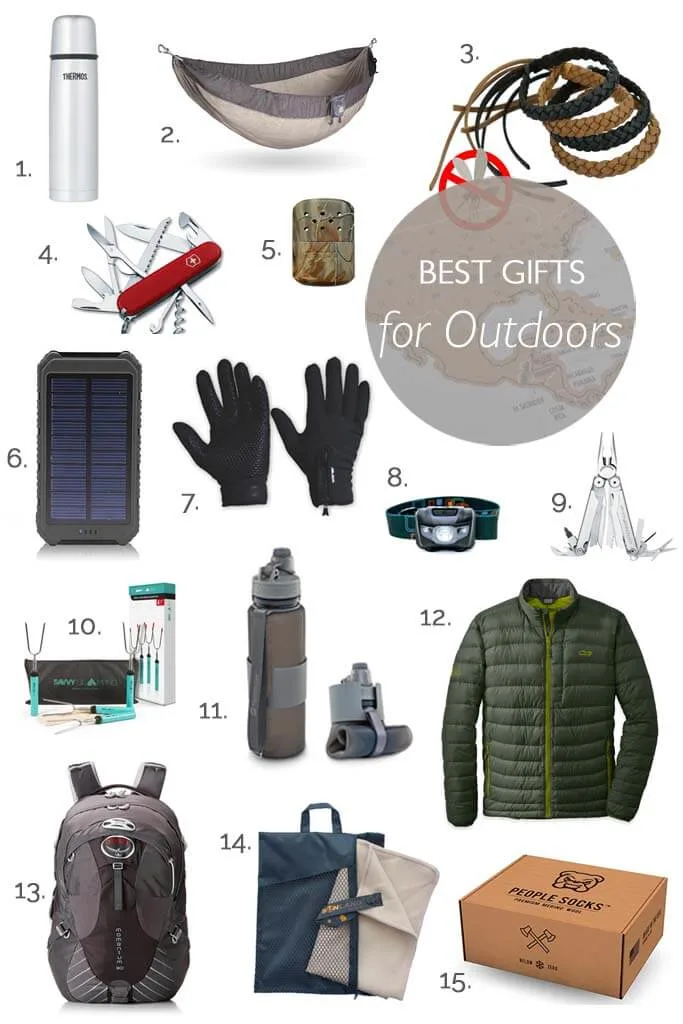 Travel Gadget Gifts
Our gift ideas list for traveling tech and gadget lovers is filled with presents for that special techie in your life!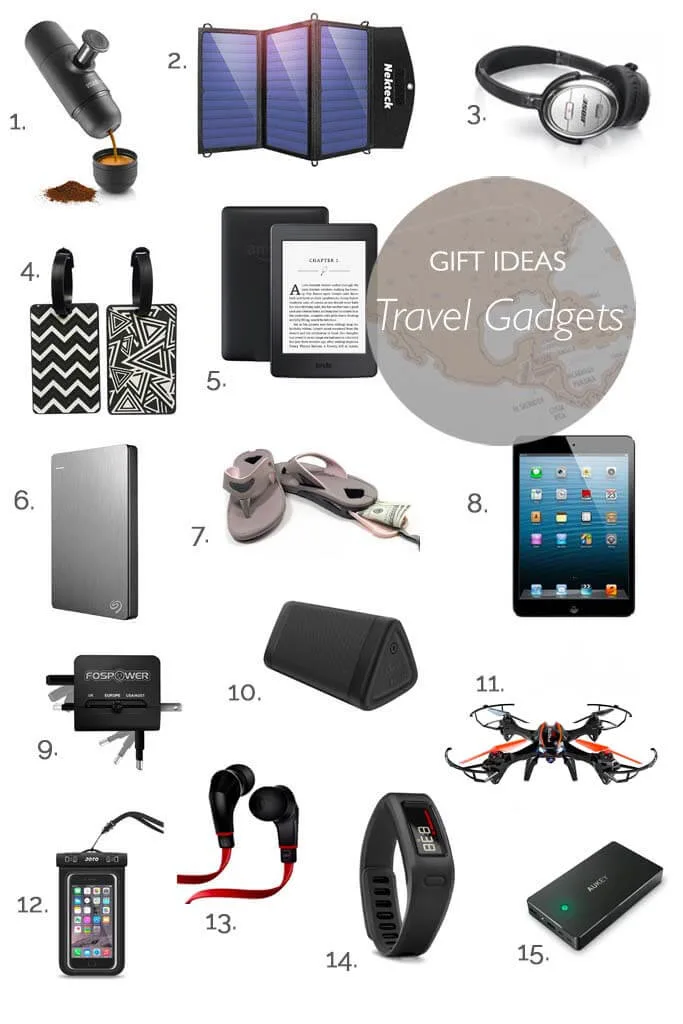 Gifts for Little Globetrotters
Looking for unique gift ideas for the youngest globetrotters? Discover our selection of travel themed birthday and holiday gifts for babies and toddlers!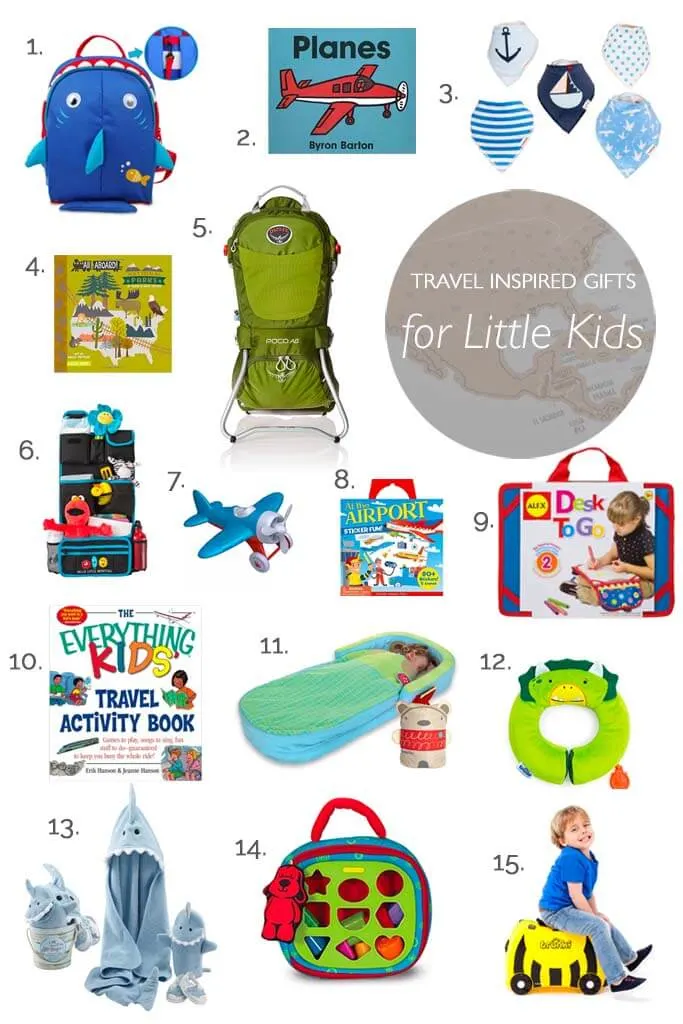 Non – toy Travel Inspired Gift Ideas for Kids
What to get a kid who has it all? Discover some great travel inspired non-toy gift ideas for kids that children of any age will love! Warning: some of these gifts will inspire your kids' wanderlust!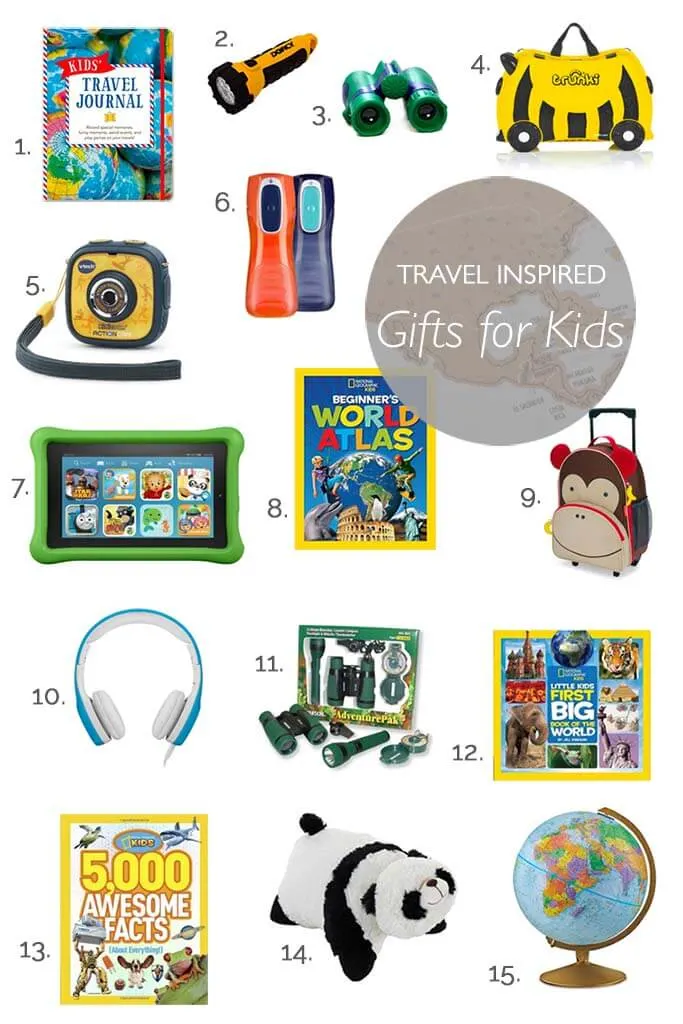 READ ALSO: Travel Gifts for Kids
Travel Essentials – Practical Gifts
These travel essentials make great Christmas stocking fillers, but also perfect birthday and holiday gifts for that special traveler in your life.
If you are looking for practical and useful travel gifts that will actually be used time and again, check these out!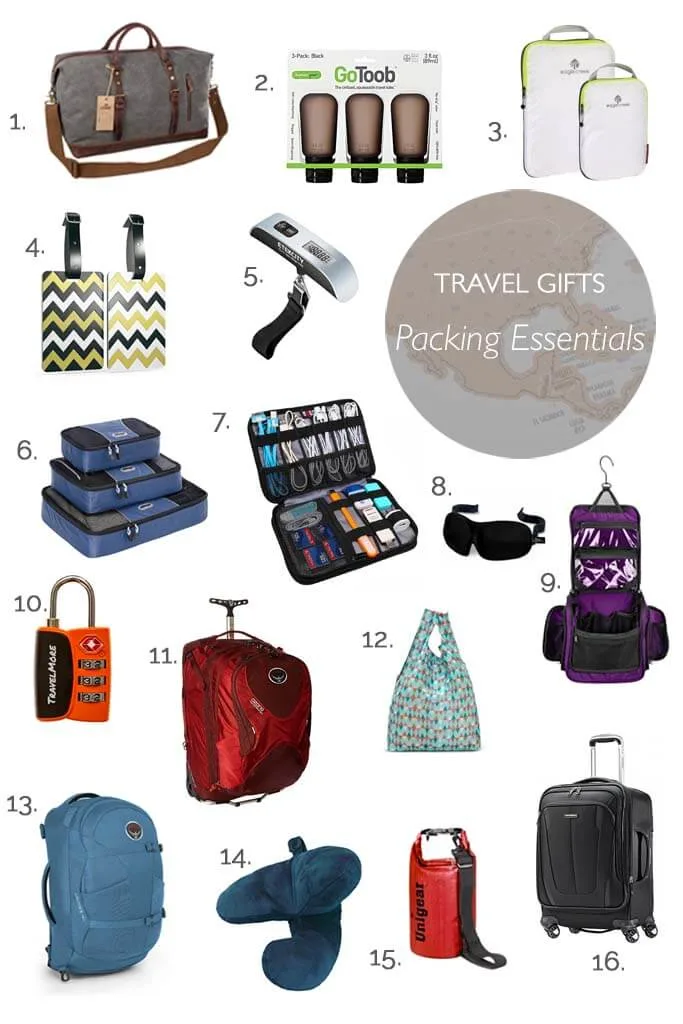 Best Gift Ideas for Photography Lovers
Looking for a perfect gift for a photography lover? Discover our unique travel photography gift selection!
From the beginner's course to DSLR or iPhone photography to the newest GoPro and Instant Film Camera (btw, it's also great for kids!) – this photography gift guide will help you find the perfect gift for your favorite photography enthusiast!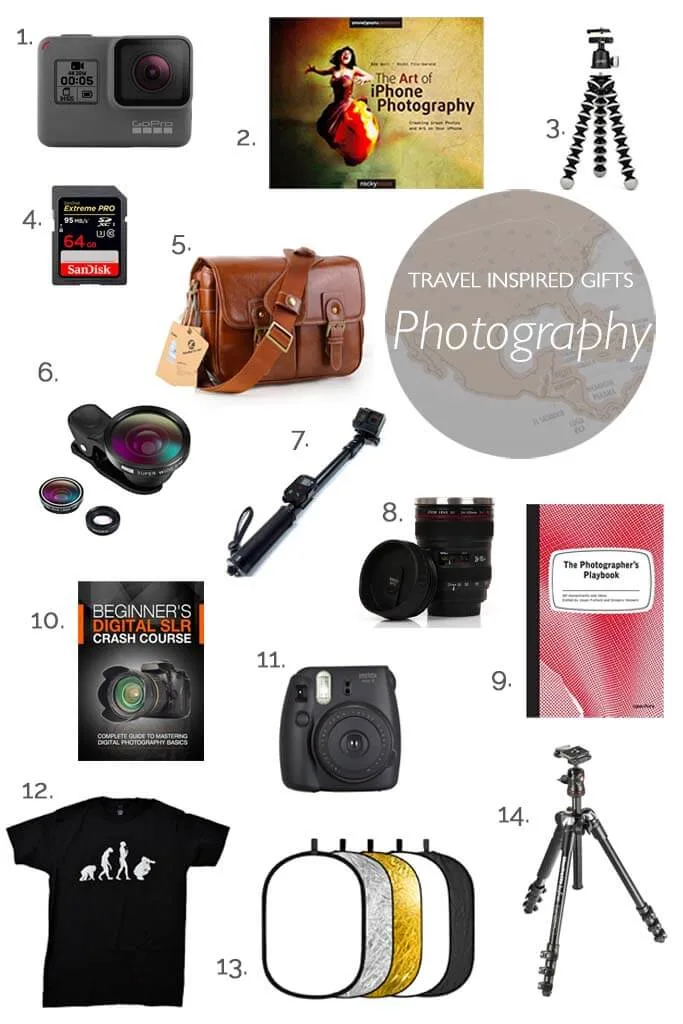 Travel Inspired Gifts for Book-lovers
Surprise your book-loving friends with some unique gifts that will inspire their wanderlust!
Looking for a present for your colleague, your boss, or someone you don't really know very well? Look no further!
The National Geographic and Lonely Planet travel photography books make a great present for anyone!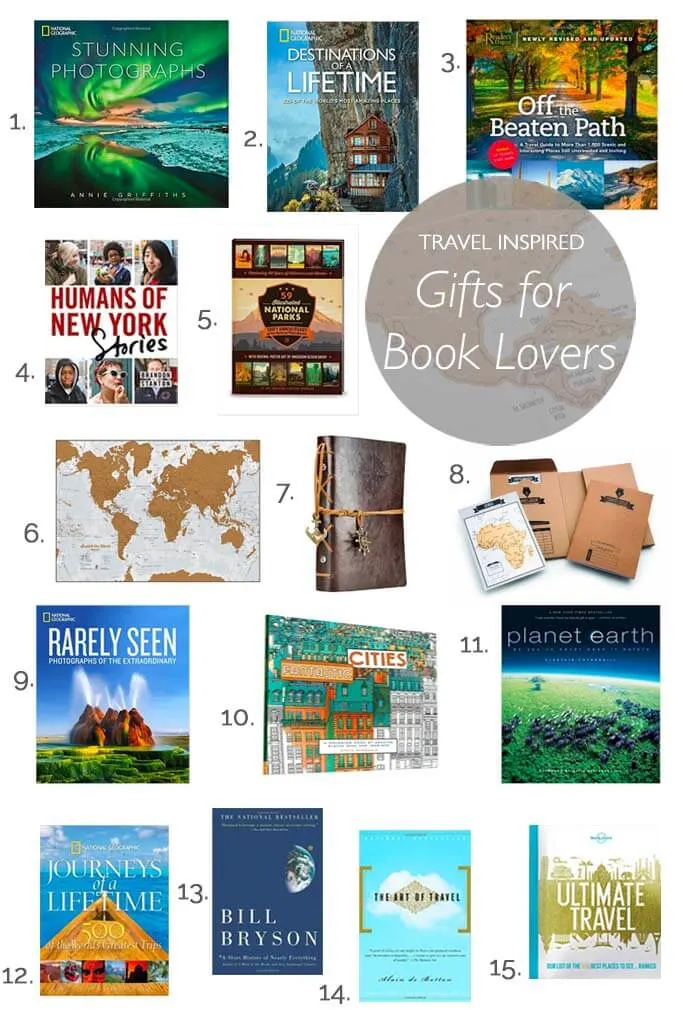 READ ALSO: Best Travel Books for Kids
Travel Themed Gifts for at Home
Looking for some travel inspired gift ideas for your own home? Discover our selection with some great holiday gift ideas for at home!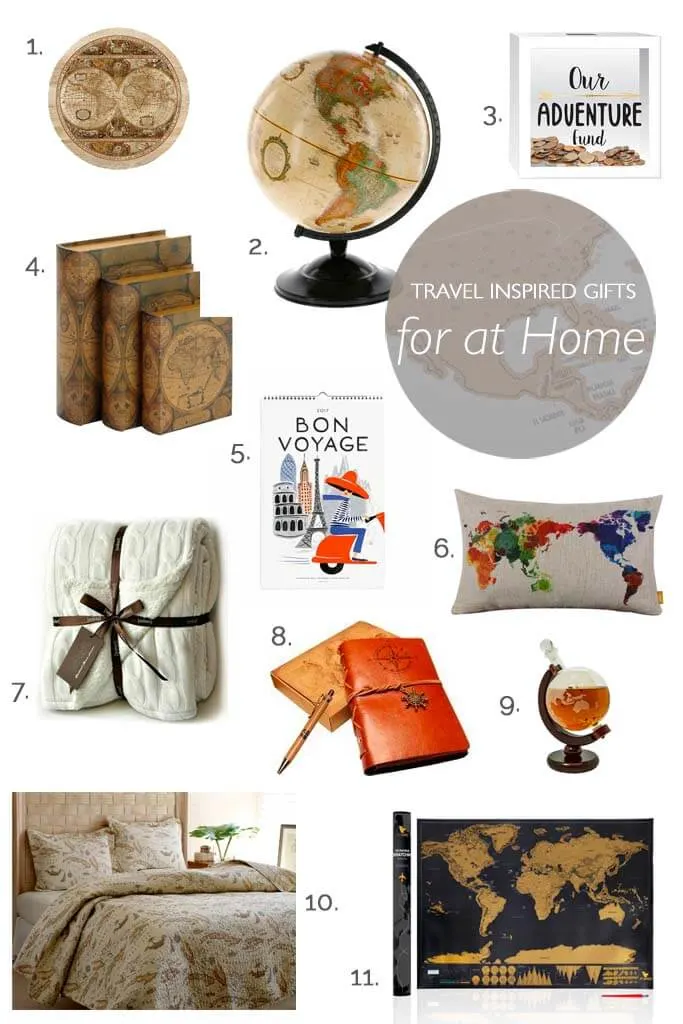 I know how difficult it is to find a really nice gift that will make someone truly happy. So I really hope that you found some inspiration for travel gifts in this article.
READ ALSO: Travel-Inspired Gifts for Kids & Scandinavian Gifts for Him & Her
If you found this post useful, don't forget to bookmark it and share it with your friends. Are you on Pinterest? Pin these images!