Are you looking for some inspirational quotes about life? You'll find some inspiration here!
This is not my usual blog post about traveling and the only article in its kind you'll find on Full Suitcase blog. I wrote it when my grandma passed away, as a tribute to her and a reminder to ourselves that we should live our lives to the fullest. It's about Living Life with the capital L.
Even though my grandma had a beautiful long life, her loss has left a deep hole in the hearts of many people… When you lose a dear person or a close friend, it feels as if your life has stopped for a moment. For me, it's time to reflect, to look back and to find strength in the beautiful memories we shared…
But it's also time to look forward. A new day comes, and then another, and you learn to go on. You also learn an important lesson along the way. Life is short. So embrace life, enjoy the little things, and make the very best of every day, every minute, every moment…
Like many travel bloggers, I've made some unusual choices in my life, choices which many people didn't understand or didn't approve of. I chose to follow my heart, to be there for my kids, and last, but not least, to travel and discover the world. It might look as if it's all roses and sunshine, but the truth is that decisions like that are not easy to make. But…
…I don't want to look back at my life with regrets about the chances I missed or the things I could and should have done differently. So I choose to go for whatever makes me and the people next to me happy. It might be one thing today and something completely different tomorrow. And yes, sometimes I doubt, but I try to never look back.
The world is too big to stay in one place, life is too short to do just one thing, and it's definitely too short and too unpredictable to not try to make the very best of it.
I often draw a lot of inspiration from the encouraging words of others, so I made a small selection of some of my favorite inspirational quotes about life, and today I want to share them with you. Take a look!
10 Inspirational Quotes About Life
Below you can find some of my favorite life quotes. I hope that they'll inspire you just as much.
In the end, it's not the years in your life that count. It's the life in your years.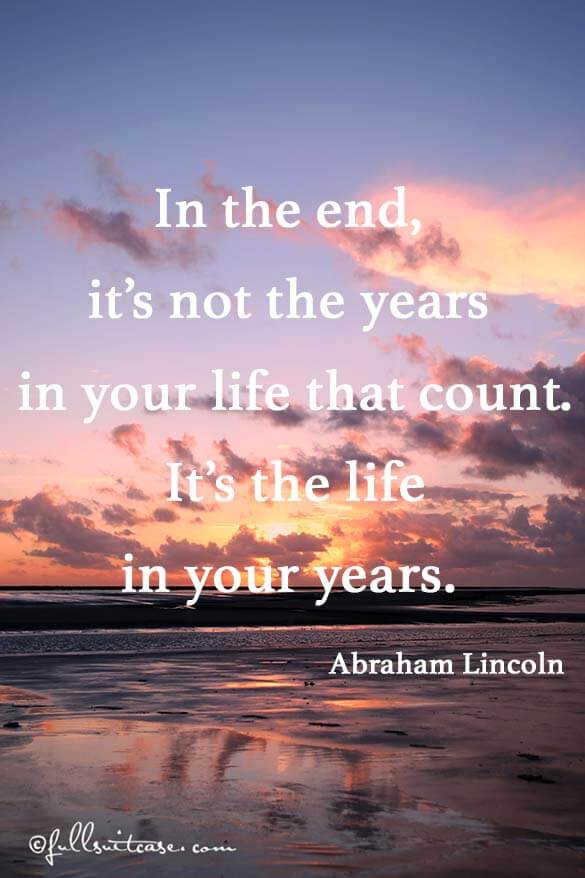 Enjoy the little things in life, because one day you will look back and realize they were the big things.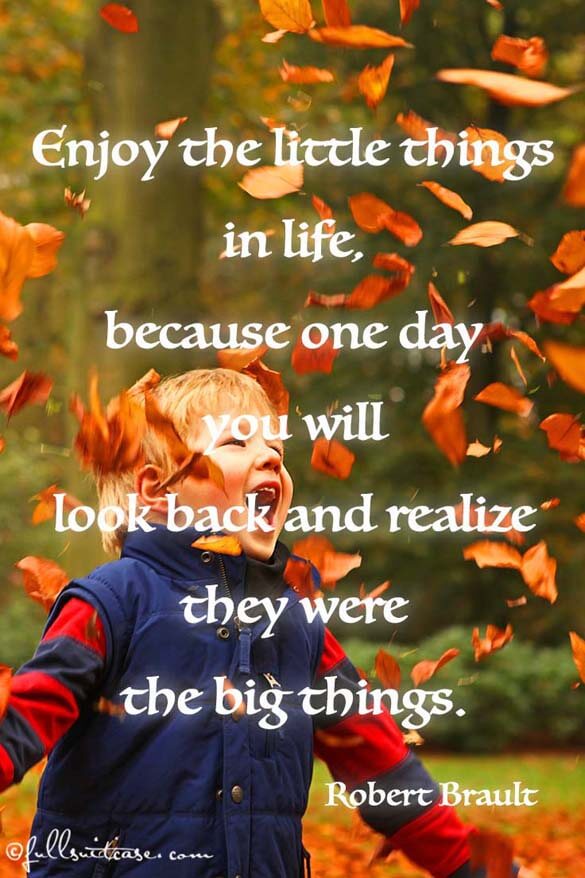 One day your life will flash before your eyes. Make sure it's worth watching.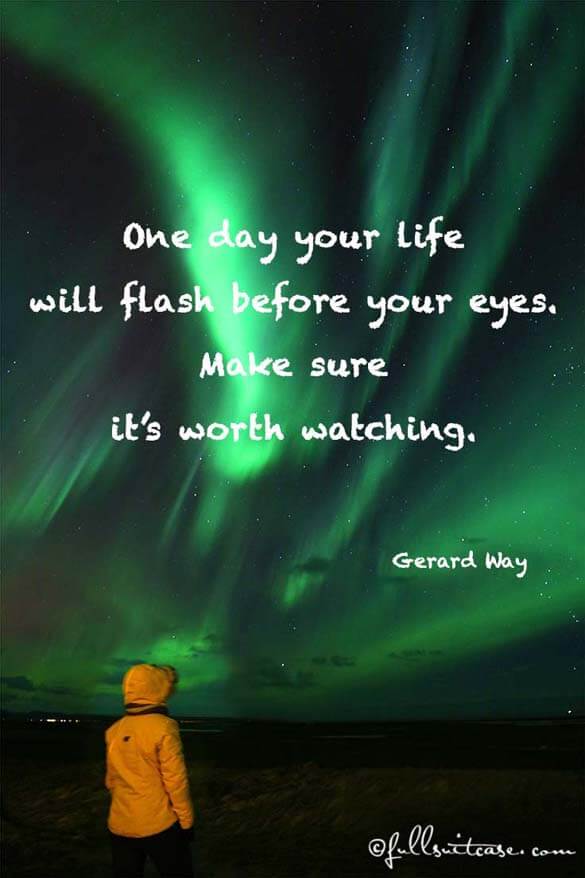 Never get so busy making a living that you forget to make a life.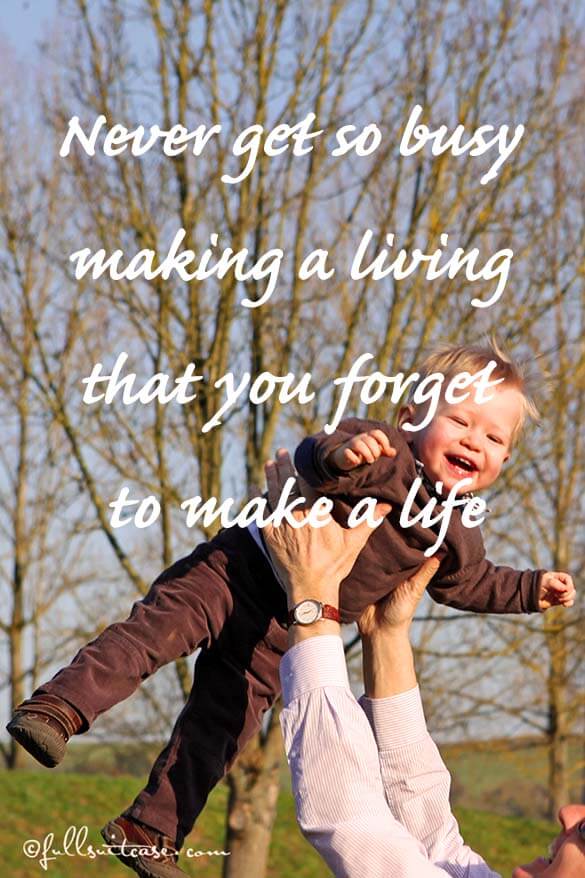 Don't live the same year 75 times and call it a life.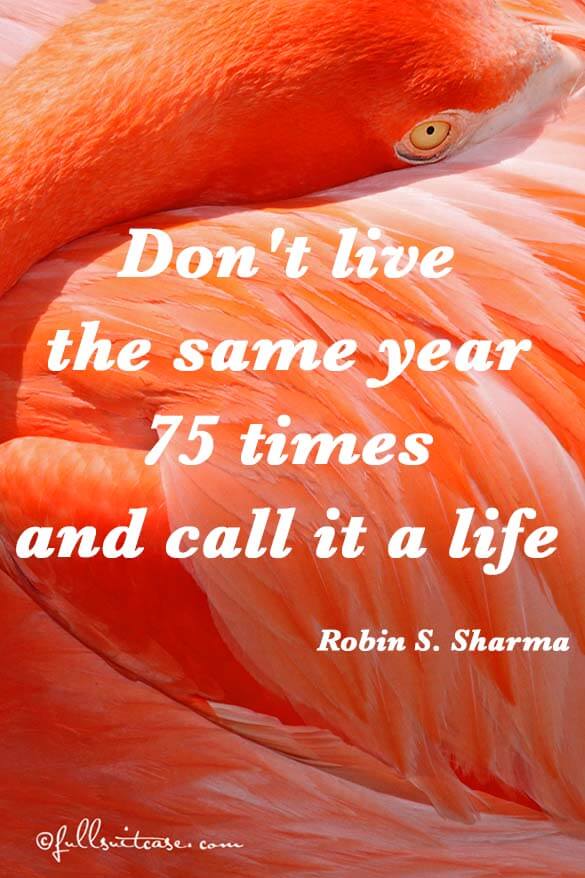 Life stops when you stop dreaming.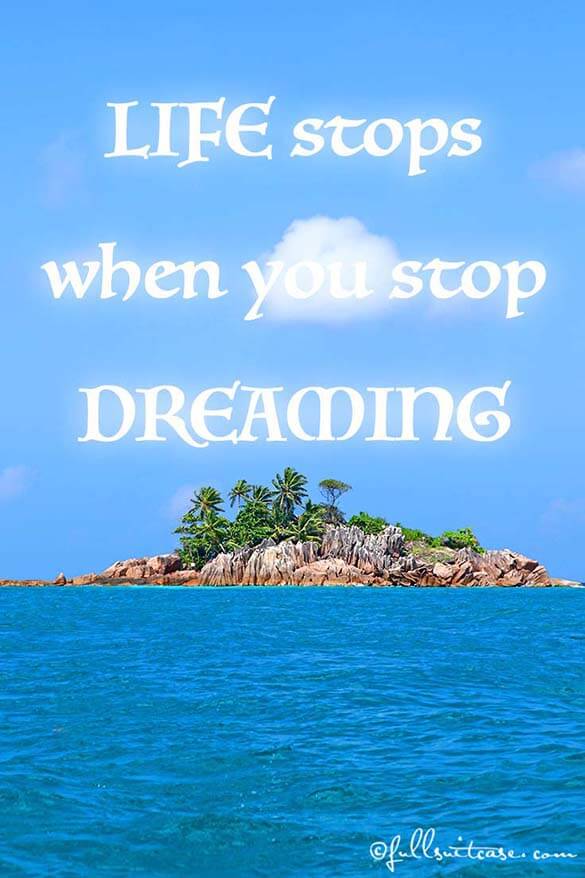 If you want something you've never had, then you've got to do something you've never done.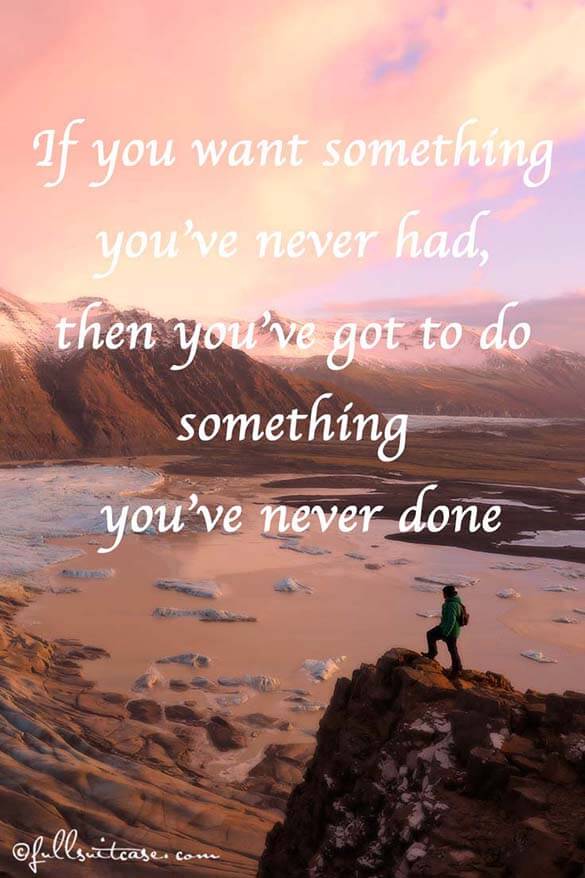 Collect moments, not things.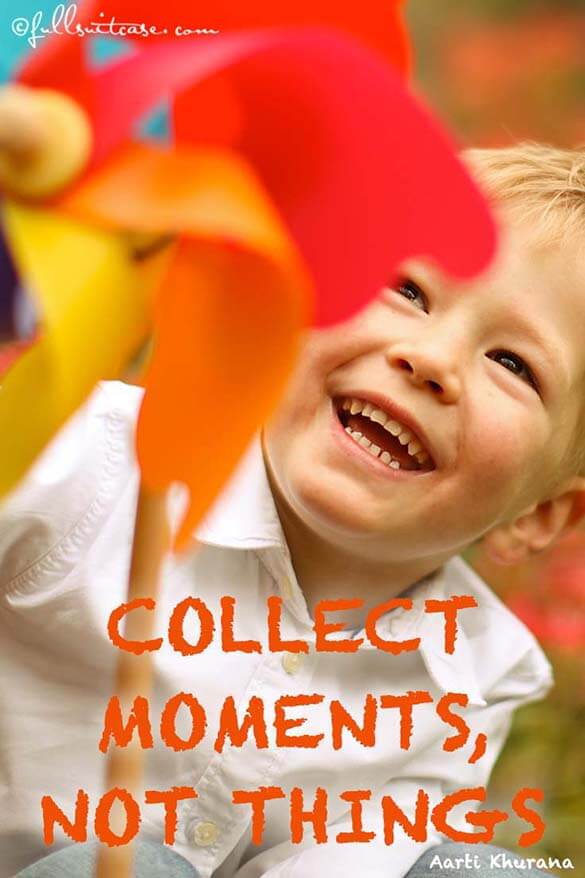 It's better to look back on life and say 'I can't believe I did that' than to look back and say 'I wish I did that'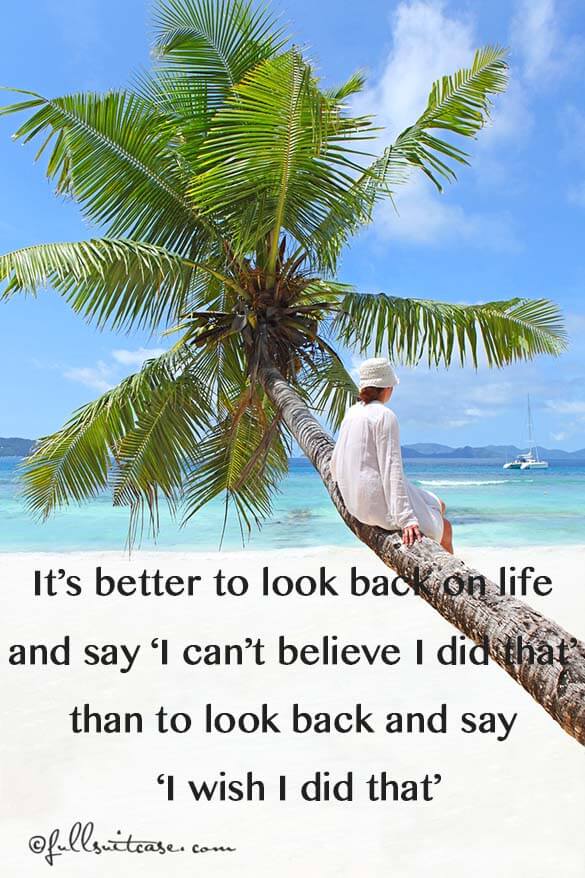 Go for it now. The future is promised to no-one.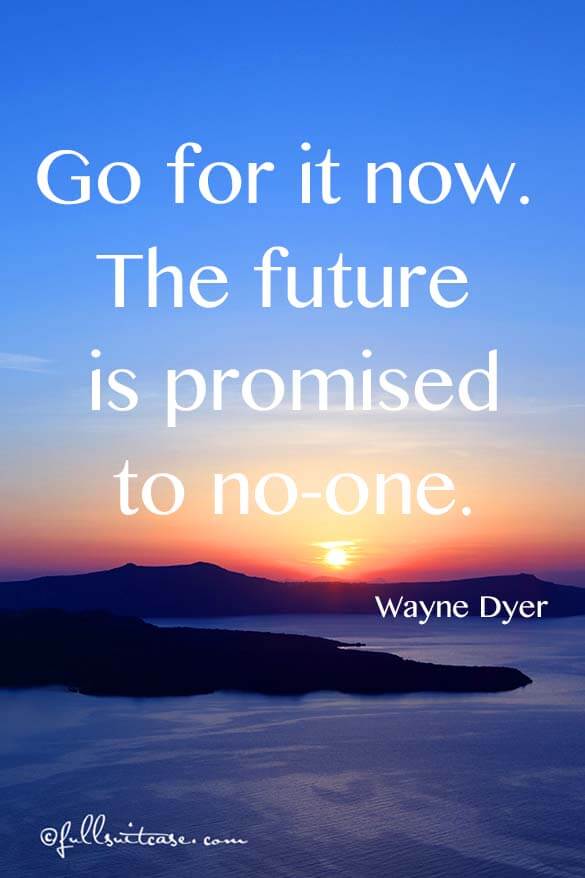 So, these are some of my favorite quotes about life. What about you – do you have some inspirational life quotes that you'd be willing to share? Feel free to leave a reply below!
Some Travel Inspiration: