You have to want to do it! We got up at 5 AM for our bear excursion to Knight Inlet. This is the place where grizzlies live. Far away from the living world, in the middle of Canadian wilderness, a place with no roads leading to it, no people, no mobile phone reception, nothing… Nothing, but bears.
It was mid-June, the perfect season to spot the bears in that particular place as they leave the forest in search of food. So it was worth getting out of bed before dawn. Or so we thought…
This is how my husband summarized our bear excursion in the evening (this comes from our trip diary): 'We paid a fortune to spend the whole bloody day in the rain, on a small boat (actually two boats, the second of them didn't even have a roof) to find one soaking wet grizzly bear playing with rocks along the shore… In the evening, on our way to the hotel in Port Hardy, we saw a lot of black bears next to the road. For free!!!'
Telegraph Cove Grizzly Bear Tours
The boat was waiting for us at Telegraph Cove, a small colorful village built on the water with all the houses standing on poles. The weather was not too bad, so we hoped for a nice day.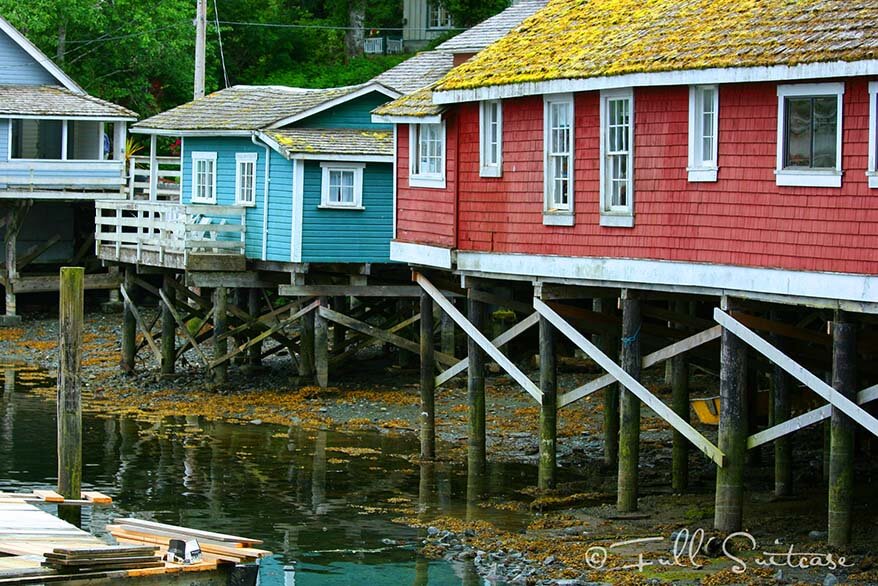 Our bear watching experience in Canada
So what happened? Well, first the weather got really bad and our boat was going up and down as it stormed in the inlet. We were all wearing life jackets as we were constantly trying to assess which coast was closer to swim to in case the boat capsized…
And second, there were no bears when we arrived. Ok, this is not exactly true. There was one. One wet grizzly that looked more like a drowned rat than a bear…
We did get to see beautiful untouched nature and there were quite some animals as well. We saw an eagle, a couple of seals, and a group of dolphins that followed our boat for a while. Oh yes, and that one grizzly. Completely oblivious to our presence and looking for food under the rocks on the seashore.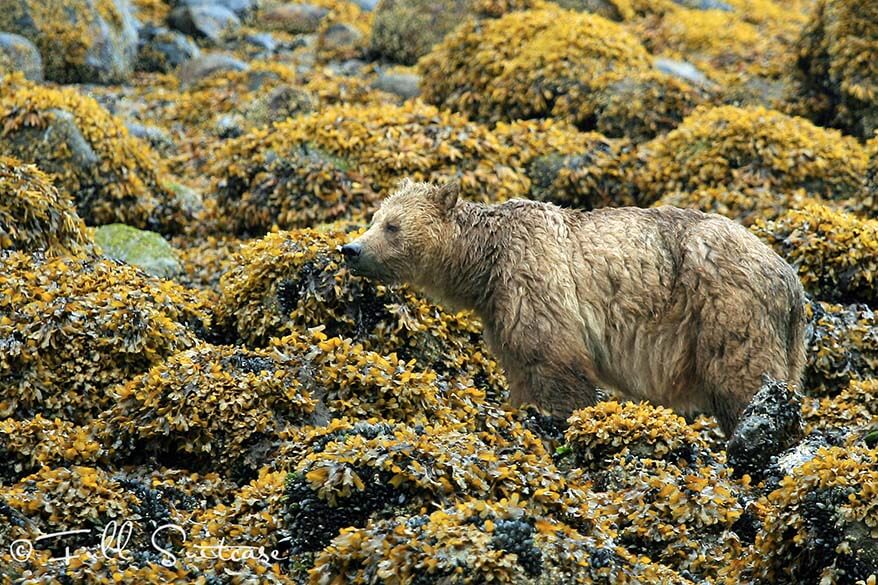 Cold and soaking wet we were glad we survived the boat ride back. We took the car and headed to our hotel for the evening. And you know what? We saw a bunch of bears next to the road. They were everywhere…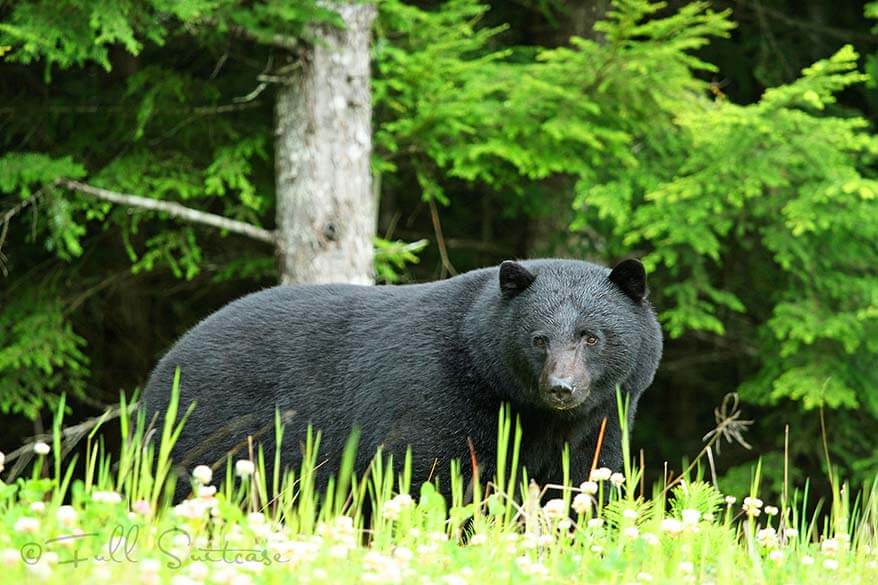 Bear watching in Canada at its best and completely free
Indeed, bears do come out of the forest looking for food before the berries are ripe, but you don't have to pay a fortune and risk your life to go and see them. The bears come to you.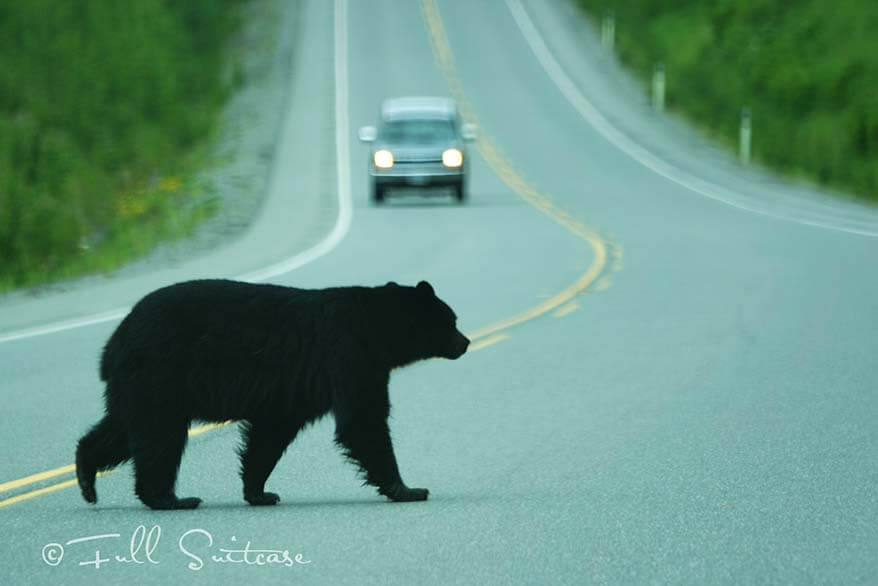 These were black bears, not grizzlies, but they were there, extremely close to us, and completely for free.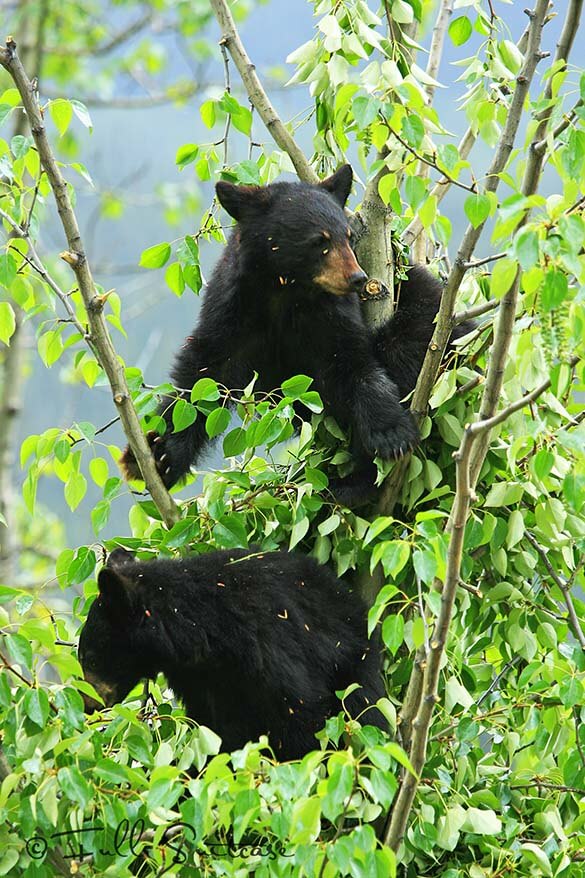 Over the next days we saw many more bears as we drove through British Columbia. Black bears sitting in the trees, bear cubs playing, bears on the road, next to the road – bears everywhere…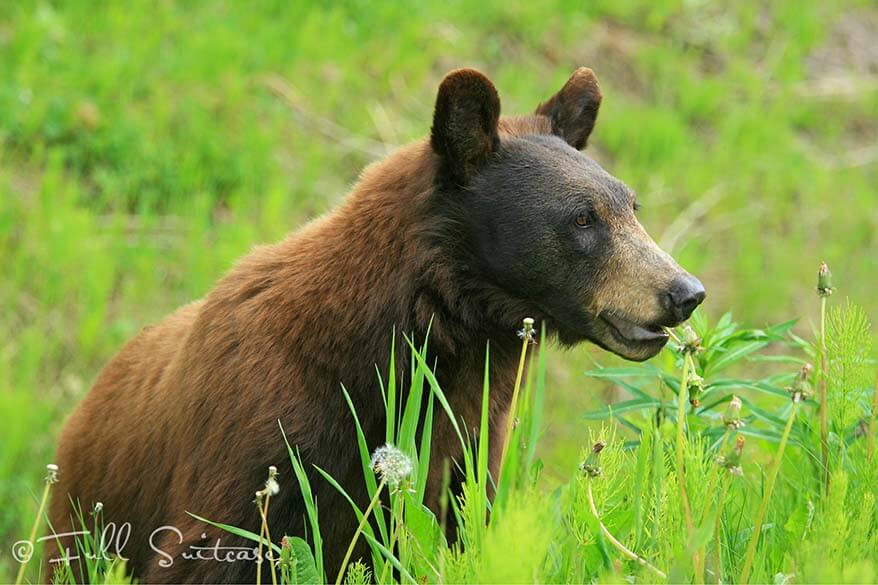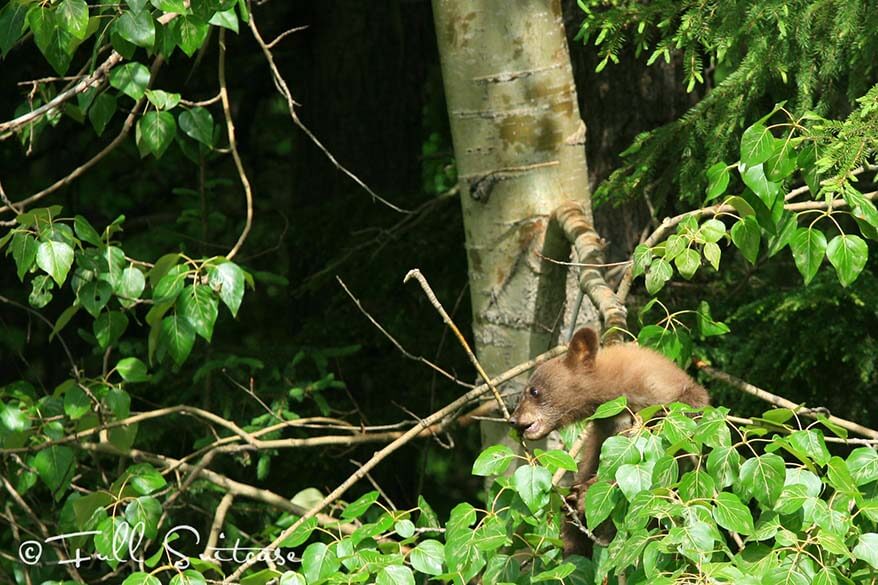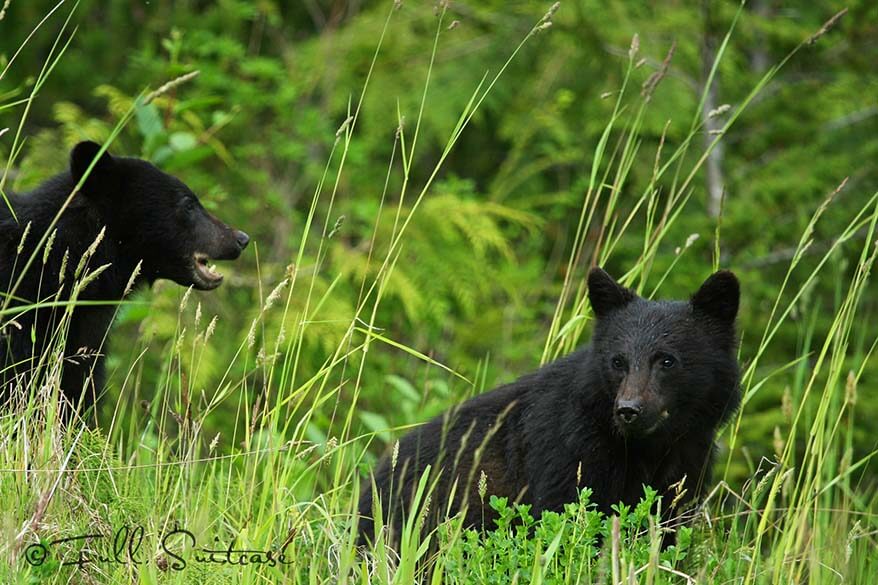 Is it worth taking a bear tour in Canada?
Seeing wild bears is a big part of any trip to Canada. I won't tell you not to take a bear watching tour. Sometimes you get lucky and it's an experience of a lifetime and it's worth every cent. And otherwise, it's a great story you'll remember for years to come. "Remember that time we paid 600 USD to see that one wet grizzly in Canada?"
My advice? Go on a bear watching tour in Canada, but don't put your expectations too high. That way it can only get better!
If you enjoyed this post please share it and pin this image!