Seychelles has 115 islands scattered in the Indian Ocean. From big granite islands with surreal granite rock formations, lush rainforests, unique wildlife to an amazing variety of corralling cays, atolls, and uninhabited reef islands…
Seychelles islands are wilder and more diverse than most other exotic island destinations, inviting you to explore and discover. Yet most Seychelles travelers never leave their luxury hotels and resorts and see Seychelles as a luxury beach destination only…
If you are thinking of doing some island hopping in Seychelles, then read on. In this post, you can learn more about our experience, find travel inspiration, and learn how to plan your own island hopping experience in Seychelles. Find out!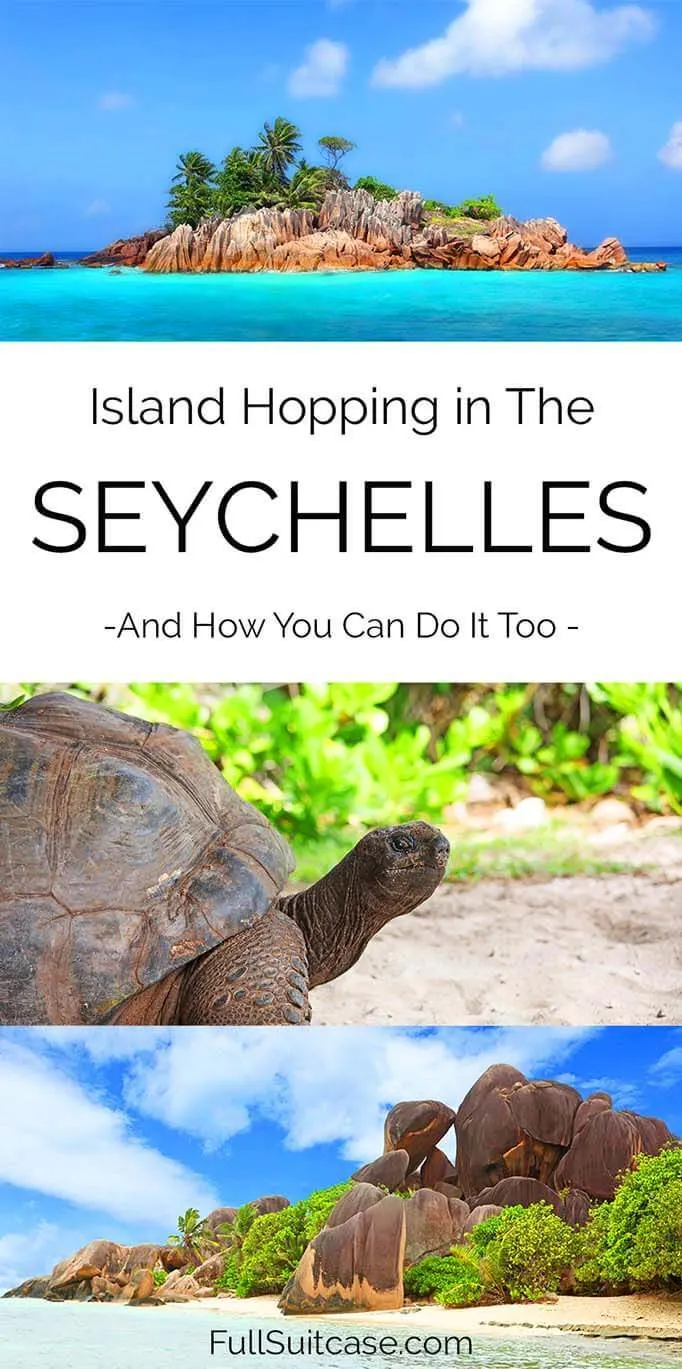 Island hopping – the best way to discover Seychelles
Good to know: Only 3 islands in Seychelles are inhabited, so island-hopping here is not comparable to island-hopping in Thailand, for example. There are simply no 'public' boats going to most islands.
A great way to discover Seychelles is by sailing and island-hopping. Don't worry, you don't need to break the bank or own a private yacht in order to discover Seychelles by boat.
As a matter of fact, a sailing trip can be much cheaper than staying at some of the luxury resorts on the islands. Furthermore, by boat you can reach truly remote areas and have a more authentic travel experience.
Seychelles is not a mass tourism destination and it's not for everyone. But if you like remote places, unspoiled nature, diverse wildlife, desolate wild beaches, and fresh food straight from the sea, then you will absolutely love discovering the less known islands of Seychelles!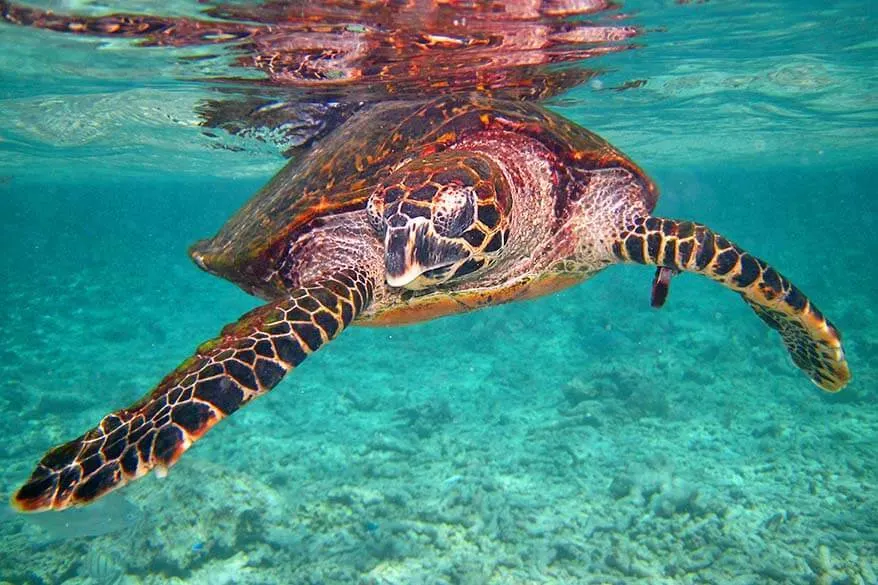 A few years back we booked a sailing cruise in Seychelles (it's more affordable than you think!) and spent eight days sailing around the Inner Islands. We visited Mahè, Praslin, La Digue, Sainte-Anne, Cousin, Curieuse, Grande Soeur, Petite Soeur, and the tiny island of St. Pierre…
Most of these islands are very close to each other, yet you will be amazed to see how different each of them are.
LEARN MORE: Best Seychelles Islands to Visit
Below, you can find a short overview of what you can expect to see in Seychelles. Read on!
Why Go Island Hopping in Seychelles
Here are just a few reasons to go island hopping in Seychelles:
1. Visit remote islands
You get a chance to visit some of the world's most remote pristine islands and picture-perfect white-sand beaches providing you a real Robinson Crusoe experience.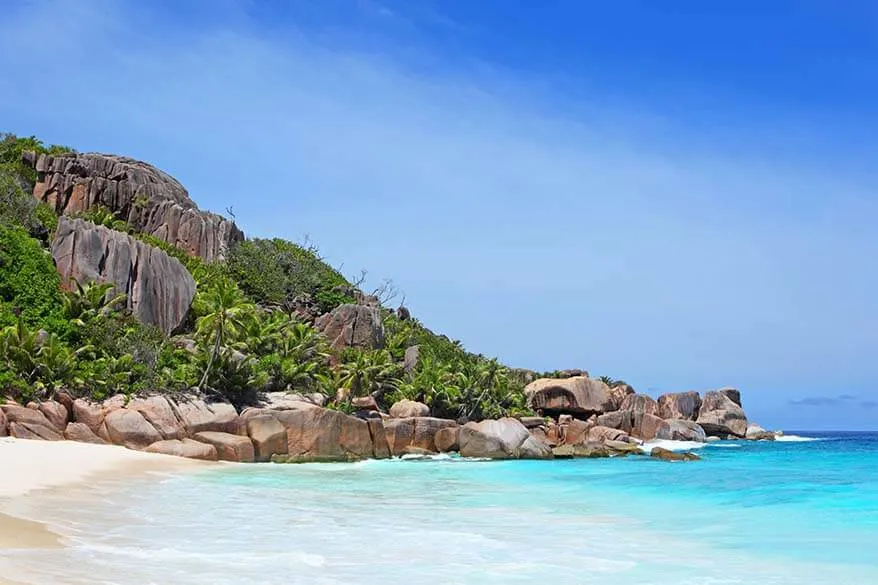 2. Rainforests and jungle
You can discover the jungle and lush rainforests and visit desolate islands with giant palm trees and impressive granite boulders. There are some places that make you think you are on the set of the Jurassic Park movie.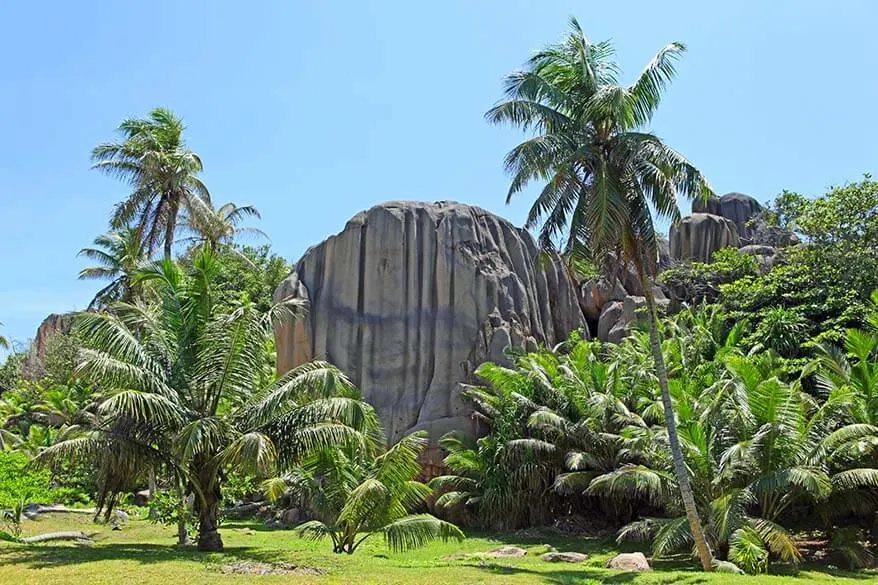 3. Pristine nature
Seychelles island hopping gives you a unique opportunity to visit Marine Parks, Nature Reserves, and UNESCO World Heritage sites with preserved and unspoiled nature. You get to see the most incredible variety of flora and fauna.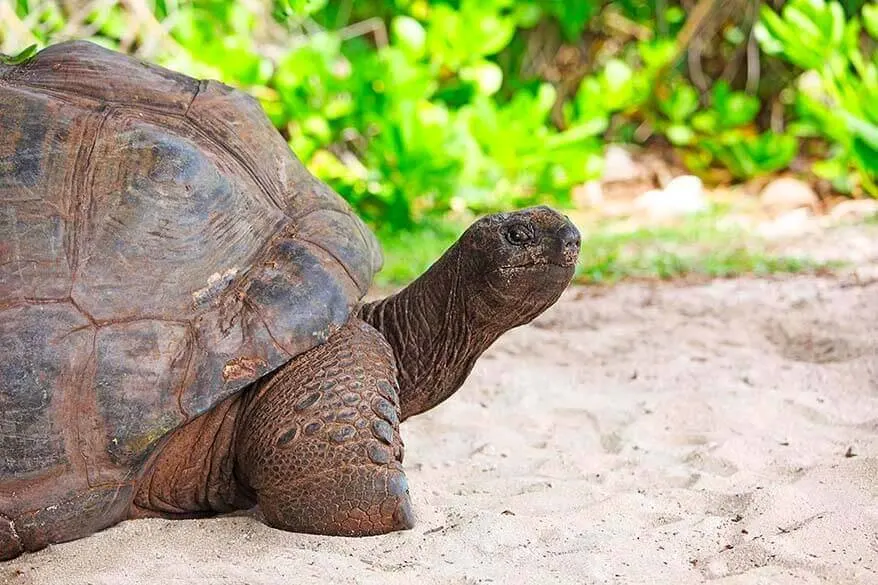 4. Coco-de-mer
Coco-de-mer, the biggest nut in the world, is only found on several islands in Seychelles. This is not something you'll see anywhere else in the world.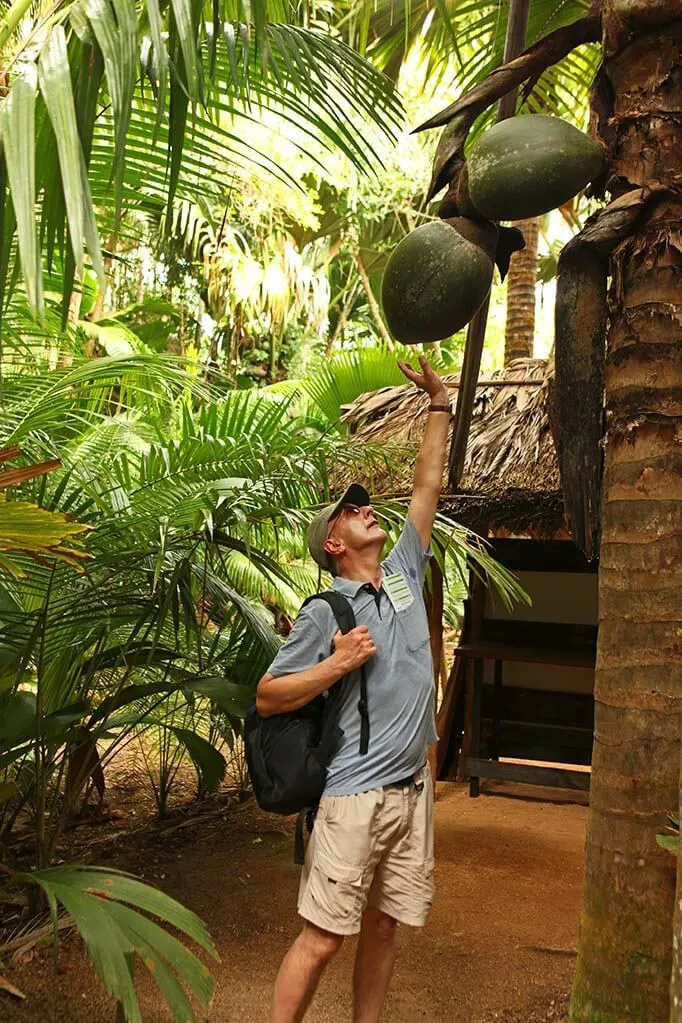 5. Wildlife
Wide variety of wildlife. Seychelles Islands are famous for their giant tortoises, some as old as 200 years. You can also expect to see sea turtles, more than 30 species of crabs, diverse lizards, and amphibians.
Seychelles islands are also known for the great diversity of birds, including some of the world's rarest endemic birds.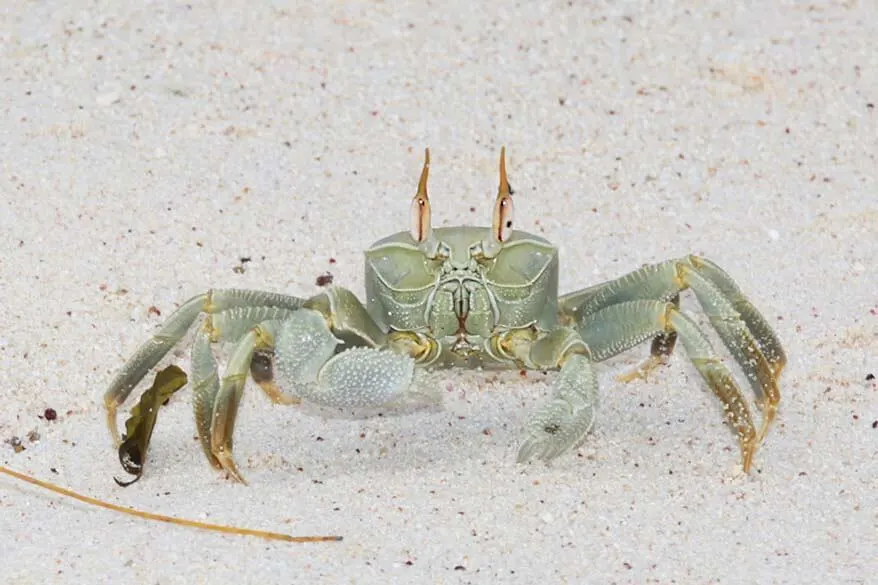 6. Diving and snorkeling
As you tour the islands of Seychelles, you'll find plenty of opportunities for diving and snorkeling with sea turtles and a great variety of colorful fish.
However, if the underwater world is the main reason to visit Seychelles, you might be a bit disappointed. You will see plenty of colorful fish and that in itself is incredible, but most of the coral in the Seychelles is dead.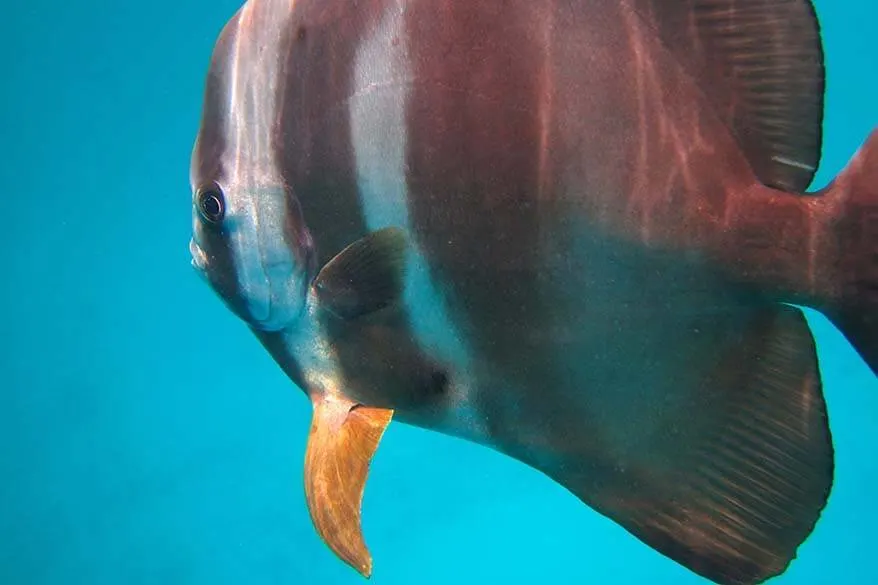 7. Creole heritage and local culture
Seychelles islands have their own unique local culture and traditions.
You can drive the traditional ox cart, visit a local market (sometimes not bigger than a single table covered with fresh fish, straight from the sea), visit a vanilla plantation, or see how coconut oil is made the old, traditional way. The coconuts are dried in a hot oven for a few days and then pressed in an ox-powered mill.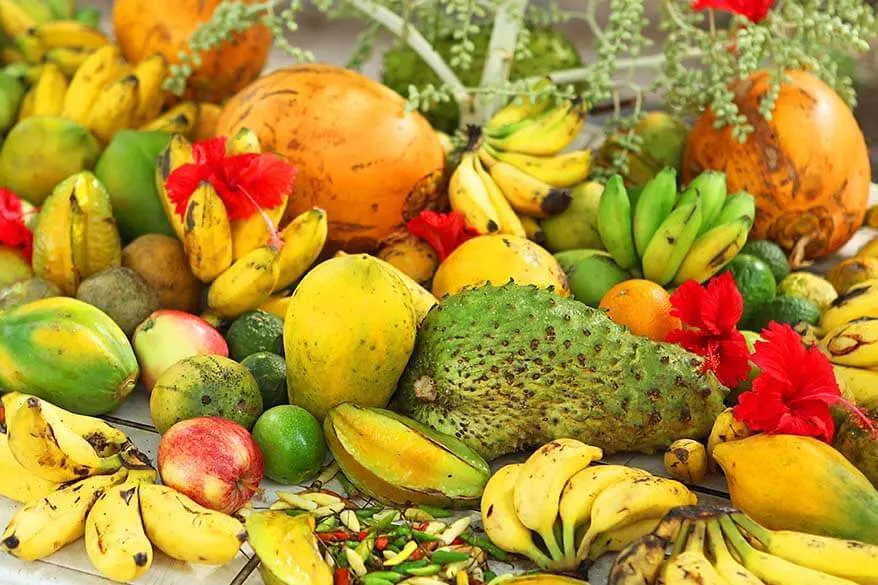 8. Food
Don't expect familiar Western food when sailing in the Seychelles. Instead, you will have plenty of opportunities to taste traditional Creole dishes.
Your menu onboard will often include a fresh catch of the day. The grilled, fried, roasted or raw fish is served with traditional chutney or cooked vegetables like pumpkin, eggplant, or green mangoes… The fusion of flavors from all over the world makes the Seychellois cuisine a not-to-be-missed experience in itself.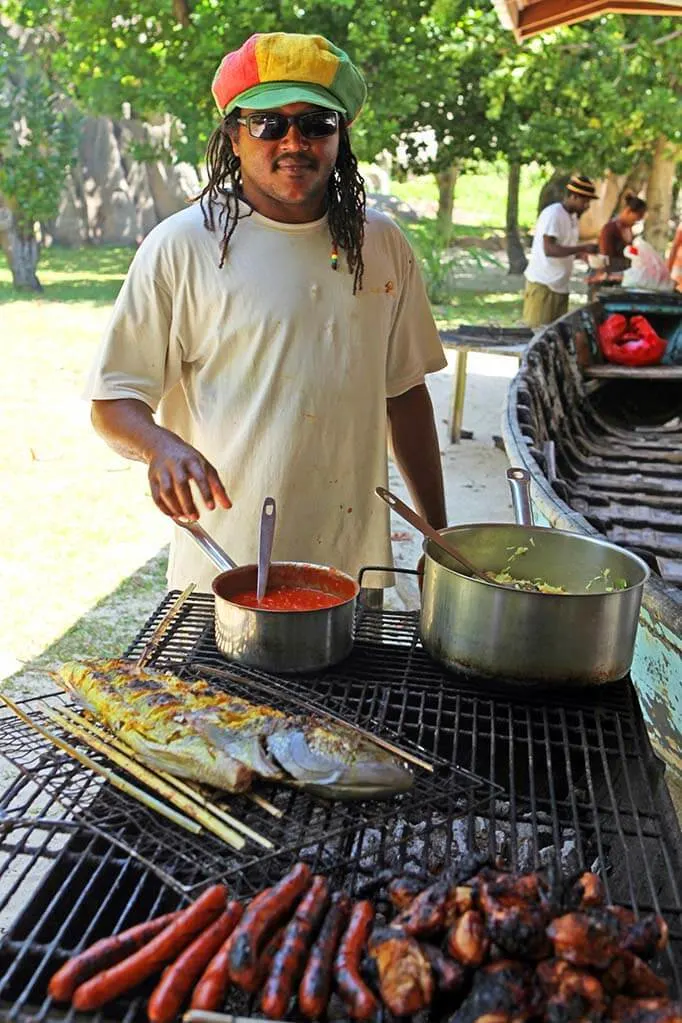 How to organize your own island hopping trip in Seychelles
You can travel to Seychelles, spend a week on the beach or by the pool at a luxury resort and you will probably have a good time…
But if you are looking for a more authentic experience and want to discover the islands, sailing and island hopping is the very best way to do it. Or you can also base yourself on 2-3 different islands and take tours from there (more info further below).
There are several possibilities when it comes to island hopping in Seychelles. We joined an 8-day catamaran cruise starting and ending in Mahé. There are quite a few similar island-hopping tours in Seychelles – search online for the best options available at the moment.
If you join such a tour, you don't really have to worry about anything else. You sleep and eat on the boat and your guides bring you to the most amazing places and arrange everything.
However, you can also just stay on one or two islands and make day trips – see below for our recommendations!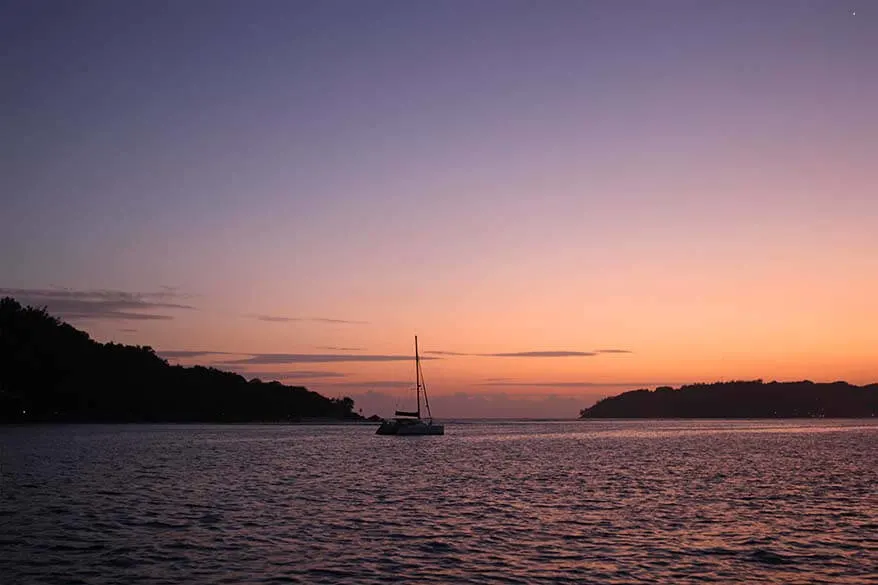 Praslin Island – best alternative to Seychelles island hopping
As already mentioned, there is also a good alternative way to discover Seychelles for those who don't want to spend day and night on the boat.
You can stay at one of the many hotels on Praslin island and make day trips to the nearby islands. Praslin can be best reached from Mahé by fast ferry boat.
Praslin is the second biggest island of Seychelles and there are many hotels and resorts on the island. And since Praslin is centrally located, you can easily visit several other islands from there by taking day trips. It requires a bit more organization than booking a sailing tour, but it's perfectly doable.
Here are some day tours that you can book from Praslin to the nearby islands: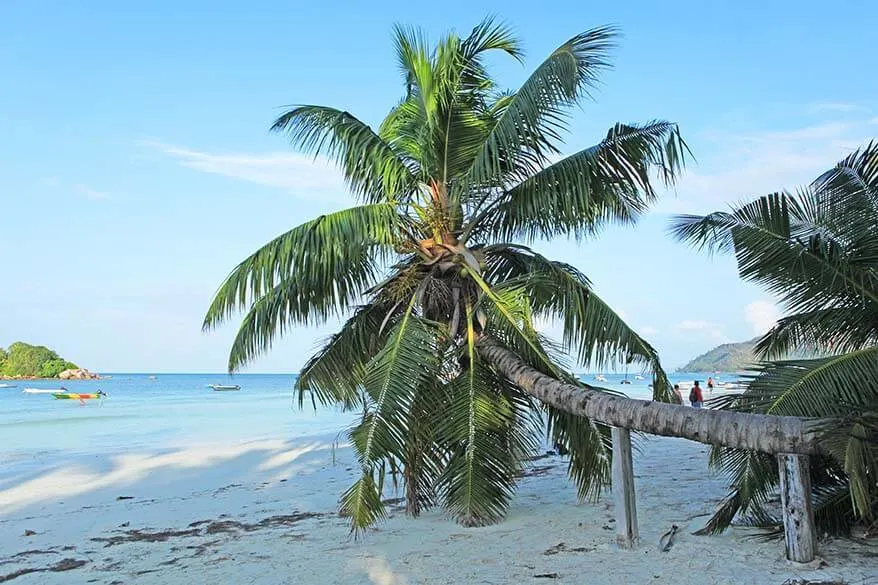 Island hopping from Mahe
If you are staying in Mahe and want to see some other Seychelles islands as well, definitely consider this private day trip from Mahé. This tour makes it easy to visit La Digue, Curieuese, St. Pierre, and Anse Lazio in one day.
While not exactly the same as going island hopping for a few days, it's a much easier way to see some incredible islands without having to change hotels, book sailing trips, or organize much.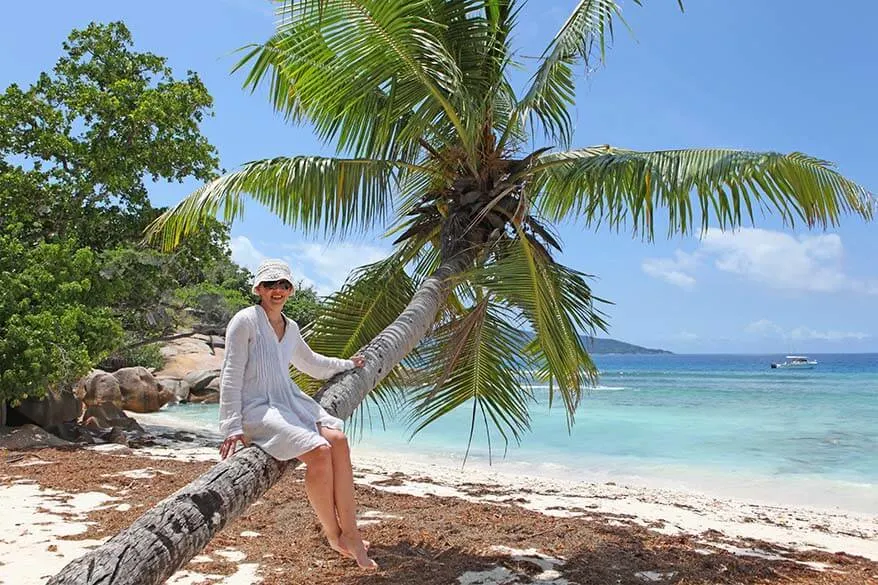 So, this is what to expect when going island-hopping in Seychelles. I hope that this guide inspired you to explore more of Seychelles, beyond your luxury hotel resort.
TIP: If you love tropical islands, you may also want to check our guide to the best things to do in Mauritius, another dreamy paradise-destination in the Indian Ocean. Take a look!
If you found this post helpful, don't forget to bookmark it and share it with your friends. Are you on Pinterest? Pin this image!