Thinking of a two-week trip to Costa Rica and wondering what to see and do and how to best plan your trip? In this guide, we share a very complete 2 weeks Costa Rica itinerary that covers most of the best places in the country. Take a look!
Costa Rica is a big and diverse country, with rainforests, beaches, volcanos, and a big variety of wildlife. In addition, there are so many fun outdoor activities to experience, no matter where or when you visit.
So of course, two weeks is not enough time to see 'everything' that Costa Rica has to offer. But 2 weeks is a good amount of time to see some of the most beautiful National Parks, cloud forests, and rainforests, and experience some of the best activities that Costa Rica is famous for.
In this article, we share a self-drive Costa Rica itinerary for 2 weeks. We created this itinerary for our family trip, so it's very varied and offers something for all ages. To make the most of your time without getting exhausted, we recommend visiting one or two places at the end of the trip with a day tour from San José – you'll see our suggestions for this below. Or – if you rather take it easy and have a more relaxing holiday – you could also just spend the second week on the beach.
To help you get a better idea of where everything is, we also created a map indicating all the best places that you could cover with 2 weeks in Costa Rica. You can see it at the bottom of this article.
Take a look at how you could plan your trip to Costa Rica!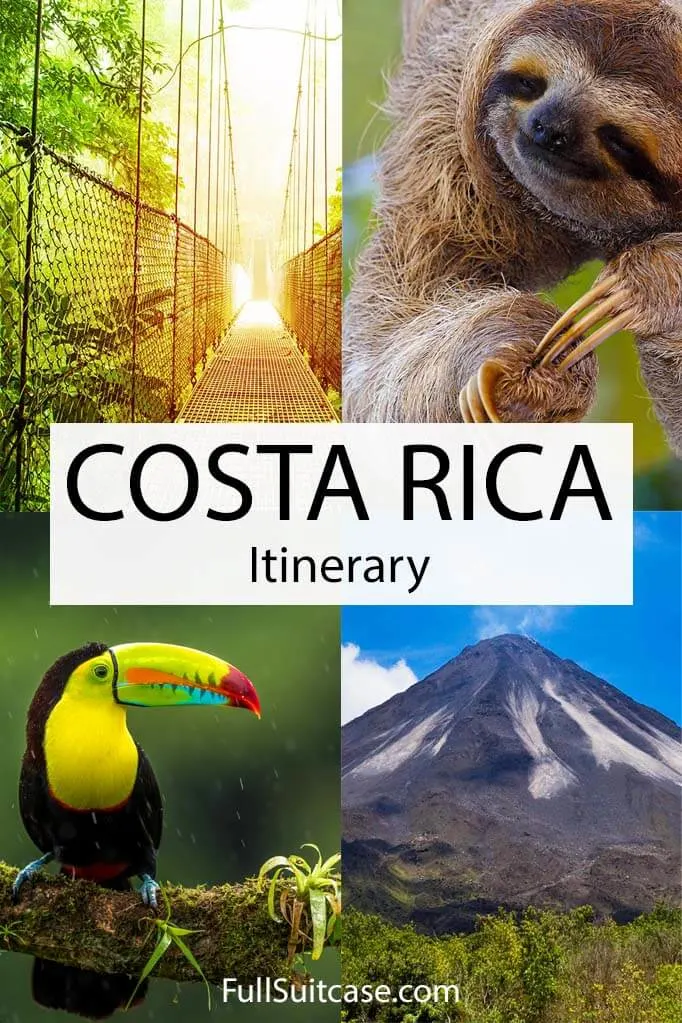 Here's our suggested 2-week Costa Rica itinerary:
Day 1: Arrival in San José
Upon arrival at San José airport, pick up your rental car and head to a hotel nearby.
It's best to rent a 4×4 vehicle for a self-drive trip in Costa Rica. There are many local websites and blogs advertising all kinds of local car hire companies (they often even offer you a discount). But when doing the research for our trip, we found that they were all significantly more expensive than the deals we found on RentalCars.com.
This is the website where we book all our cars when we travel anywhere in the world, and also for Costa Rica, we found the best price/ quality car via them. They also offer full insurance that we always take – it's much cheaper than the prices you get directly from the car rental companies, and one time we needed to make a claim, they handled it on the same day and the money was on our account two days later.
WHERE TO STAY: Depending on what time your flight arrives, you may want to stay very close to the airport or somewhat more in the direction of where your trip continues the next day. We opted for Villa San Ignacio, about 15 minutes drive from the airport.
Good to know: You can also do a very similar trip without renting a car as well. There are many tours that can bring you to all the places mentioned in our Costa Rica itinerary, and you can also book transfers between all the bigger towns/ tourist sites. So if you don't want to rent a car, it's definitely possible to see just as much without having to drive.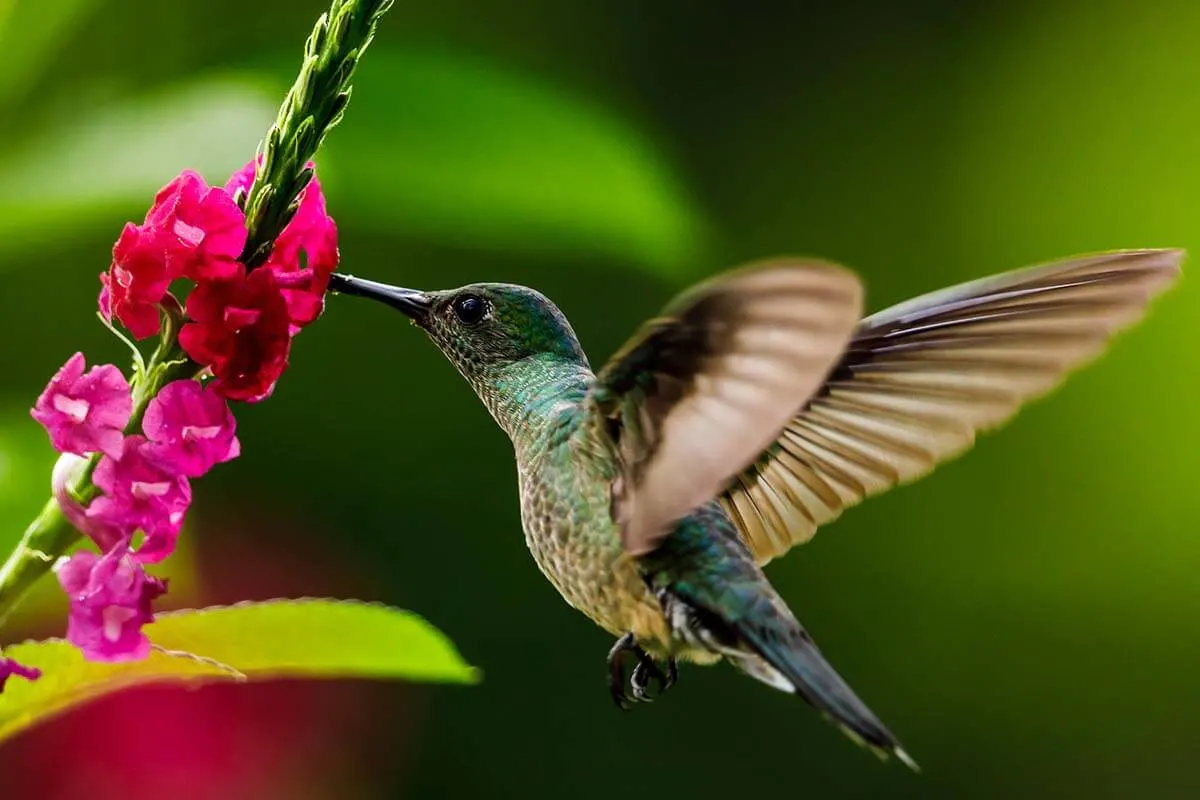 Day 2: Poas Volcano & drive to La Fortuna
While you could just drive from San José straight to La Fortuna, we recommend taking a small detour and visiting some nice places along the way.
First, stop at Poas Volcano National Park. This is the site of an active volcano (the most recent eruption dates from 2017), and one of the most popular excursions from San Jose. The crater of the volcano is more than a mile across and 1,050 ft deep, and the views are breathtaking.
It's just a short visit – you walk to the crater, hope that it's not too cloudy and you can actually see it, and walk back to the car. Because of the clouds, it's advisable to visit the volcano early in the morning – it's more likely that the view will be unobstructed. But it remains a gamble, and even more so nowadays because your timed ticket only allows you a short time at the volcano.
At the moment, you have to make a reservation for a specific time slot if you want to visit the volcano on your own (guided tours take care of the reservations for you). Reservations can be made online via the official website of the national parks service, and cannot be modified or canceled. You'll first have to create an account, and then you can see availability and book your visit for any of the National Parks you're planning to visit during this trip.
It's really not a difficult process, but if you prefer, you can also get an entrance ticket to the park on Viator. It's slightly more expensive but somewhat easier to use.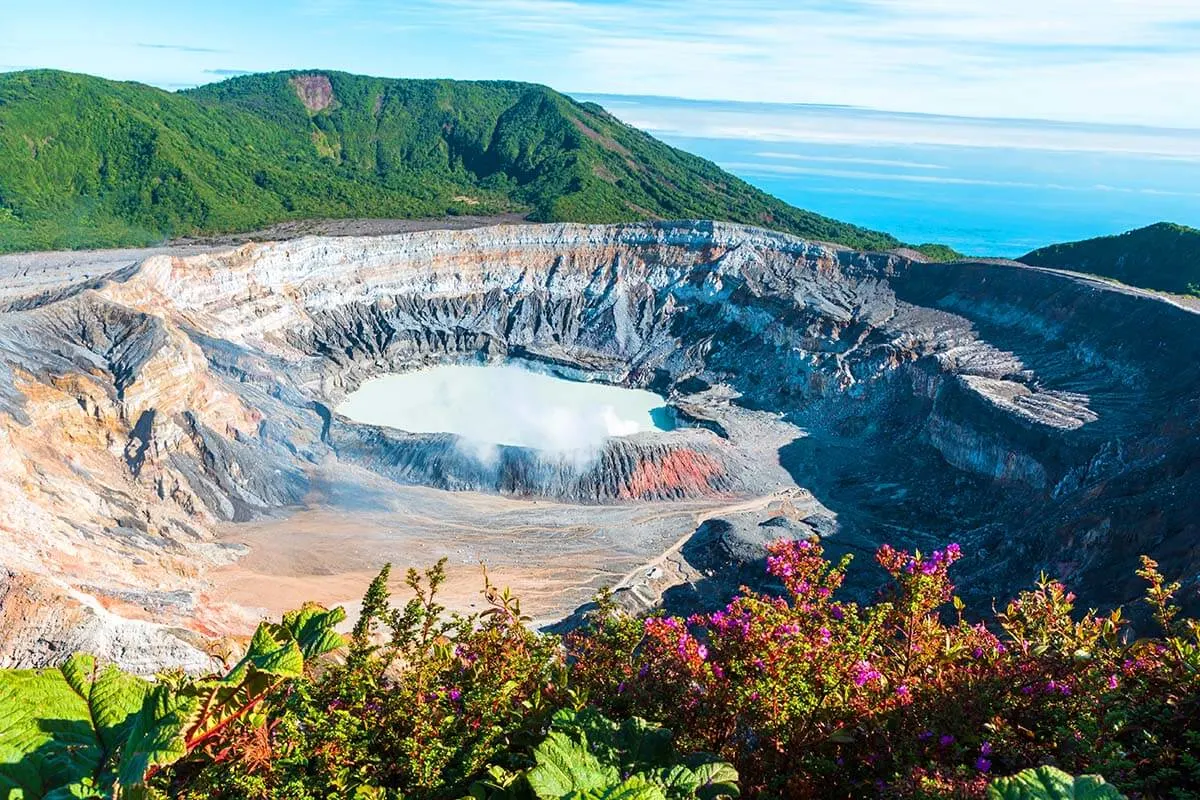 After visiting Poas Volcano, drive to the nearby La Paz Waterfall Gardens. Here you can explore a tropical rainforest with river streams, five different waterfalls, flowers, see lots of birds and other wildlife. They also have a restaurant where you can have lunch. However, a visit here is quite expensive, and so – depending on your interests and the places you are planning to see later on this trip, you may find it not worthy of the price. It's also quite touristy because many day tours to the area come here after visiting the volcano.
Alternatively, you can also decide to skip the gardens and just see La Paz Waterfall from the road. Continuing further north on the same road, you'll quickly reach Mirador de Cinchona, one of the best viewpoints in the area. Well worth a quick stop.
From here, it's about 2 hours drive to La Fortuna. Along the way, you can stop at Mariposario Alas del Destino Butterfly Garden, or head straight to your hotel and plunge in a pool. La Fortuna is famous for its geothermal waters and many hotels have spas and amazing pools.
WHERE TO STAY: Stay in La Fortuna for 3 nights. This is one of the most popular destinations in Costa Rica and there are many great accommodation options, for all budgets.
One of the nicest mid-range hotels location-wise (surrounded by nature) is Arenal Observatory Lodge & Spa. However, it's a very popular choice and the place is usually booked many months in advance (especially in high season). It wasn't available for our travel dates, so we opted for Hotel Los Lagos Spa & Resort – a great place to stay with kids.
TIP: One of the best luxury hotels and thermal resorts in La Fortuna is Tabacón Thermal Resort & Spa. You can also just visit their pools with a day ticket, even if you are not a guest at the hotel.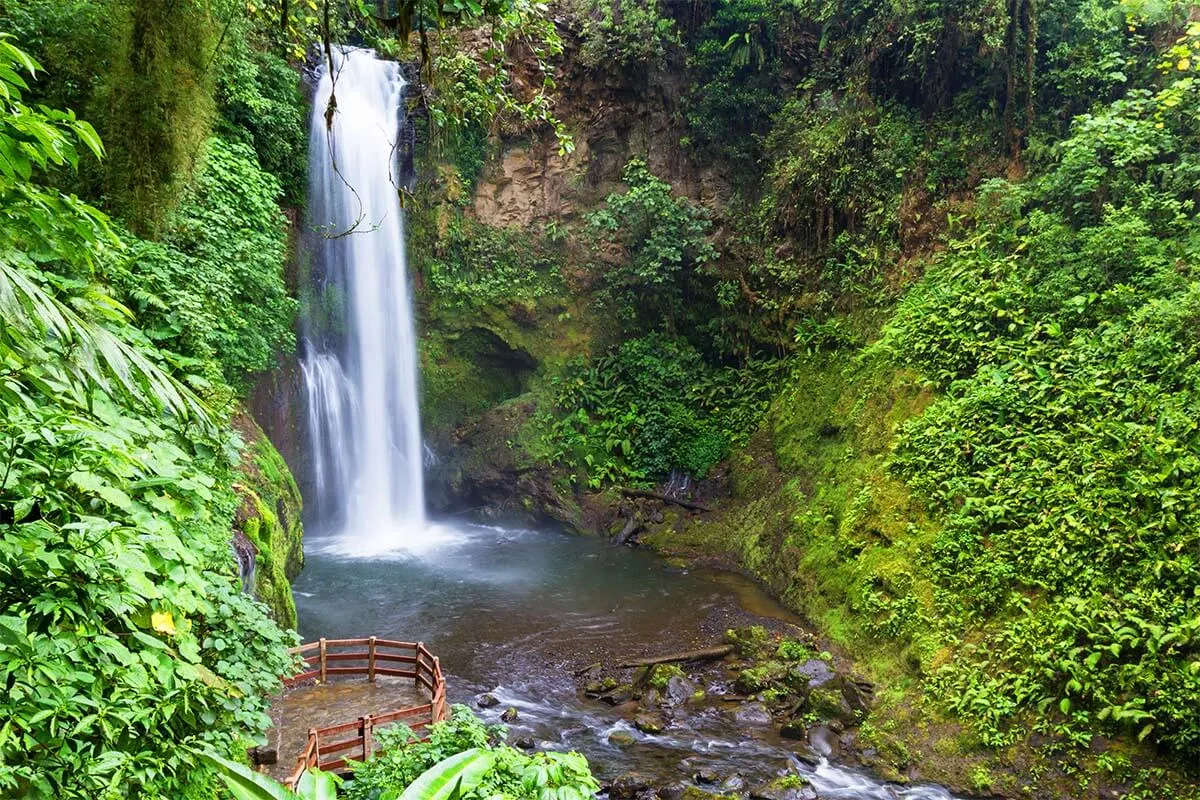 Days 3-4: La Fortuna – Arenal
La Fortuna, the area around Arenal Volcano, is known as one of Costa Rica's most popular destinations for all kinds of outdoor activities. There is so much to see and do here that you'll have a hard time choosing. Whether you are planning a Costa Rica family itinerary or are looking for a more adventurous trip, La Fortuna is not to be missed!
I recommend doing one day tour or picking two or three places/ activities a day and also leaving some free time for a pool (either at your hotel or at one of the many hotels that allow day visitors). It's vacation, after all.
Good to know: Whatever you do at La Fortuna, expect to pay for it. Even things that are free in many other countries around the world – such as visiting a waterfall or going for a walk at the base of a volcano – require an entrance fee here.
Here are some of the most popular places to see and things to do in La Fortuna:
La Fortuna Waterfall (Catarata Río Fortuna). Considered as one of the musts in the area. You can see the waterfall from the top, but the best view requires a steep walk down. You can also swim at the waterfall, but it can get very busy here. There's a fee to visit and you have to reserve in advance, or you can come here with one of the many tours. This popular day tour includes a visit here and a few other 'must-see' places in the area, and they offer a pick-up from your hotel in La Fortuna.
Arenal Volcano. There are many ways to explore the area around the volcano. You can just drive to the National Park, and do some hiking there (not the most impressive views, though). Or you can opt for horse-riding tours or hiking tours that take you closer to the volcano. If you like to hike, Arenal 1968 Volcano View and Lava Trails, is one of the most scenic places (fees apply). If you are looking for a nice easy hiking tour, this is a great option and includes a soak in the natural hot springs. ATV tours at the foot of the volcano are also available.
Mistico Arenal Hanging Bridges. This is another popular place to visit in Arenal. You get to experience the jungle, walk over some hanging bridges, and maybe also see some wildlife. The biggest chance to see wildlife is by booking a guided tour and not just an entrance ticket (and this counts for all rainforest tours in Costa Rica). Experienced guides will help you spot the animals you'd never see on your own. There are also organized tours that visit here, include a pick-up from your hotel, and sometimes also a few other sights. You can see all the ticket and tour options here.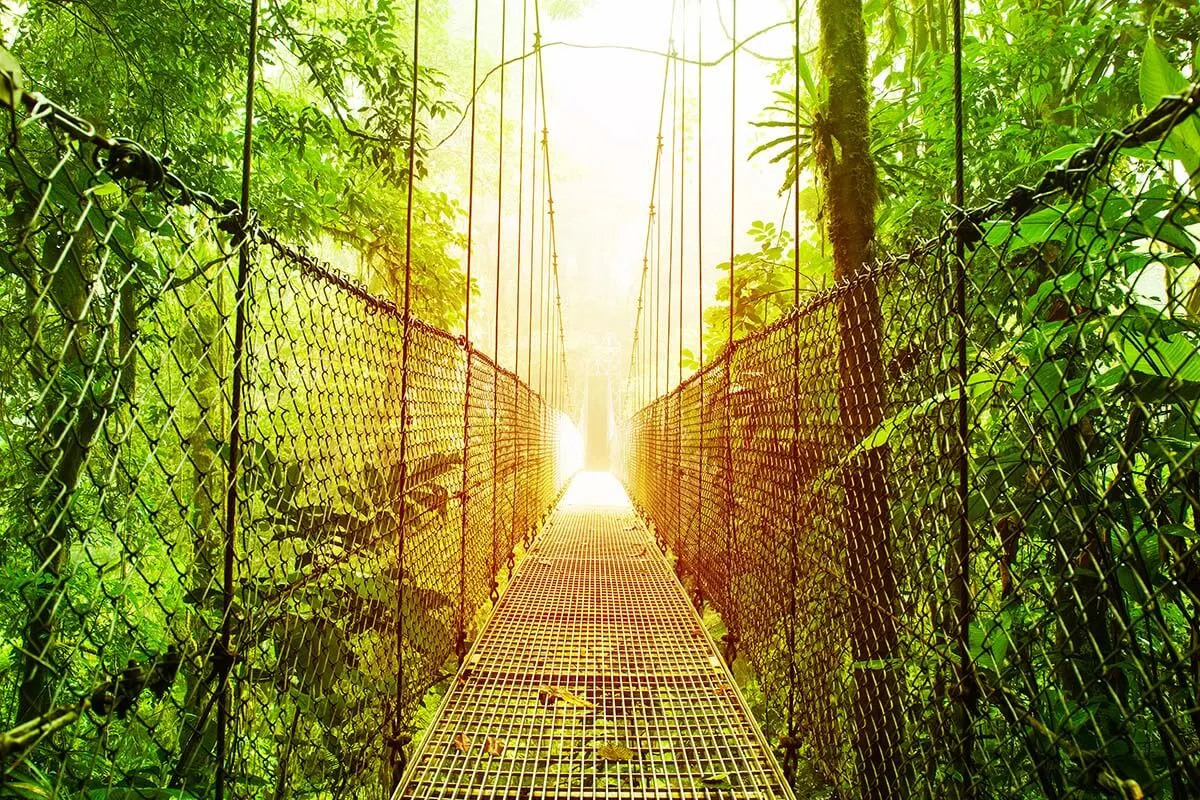 Coffee and chocolate tours. La Fortuna is one of the best places in this Costa Rica itinerary where you can take a chocolate- and coffee tour. These tours usually only take 1.5-2 hours and are really worth your time.
Sloth watching. Seeing sloths is one of the bucket-list experiences in Costa Rica. And La Fortuna area is one of the best places to do that. This is one of the best sloth tours that doesn't require much hiking and is suitable for the whole family (includes a transfer from your hotel). And this is the best budget-friendly sloth tour that we chose (you'll have to drive there yourself, but if you have a car, it's not a big deal).
Adventure tours: rafting, ziplining, canyoneering, horse riding, etc. There are lots of fun tours in La Fortuna and the area. But with just two days here, you'll have to be selective. Since you can do ziplining in Monteverde (the next destination in this itinerary – and the environment for ziplining is more impressive there), I'd go for the other options at La Fortuna instead. Whitewater rafting is very popular and there are various options, from family-friendly to more adventurous. Alternatively, opt for a tour that includes several places/ activities in one – so that you can get the most of your time here.
Rio Celeste. This beautiful waterfall is a popular place to visit in Tenorio National Park. It's about 1.5hrs drive from La Fortuna, and so if you decide to go here, plan an entire day for it. There are also day tours that can bring you to Rio Celeste from La Fortuna area.
LEARN MORE: Best Things to Do in La Fortuna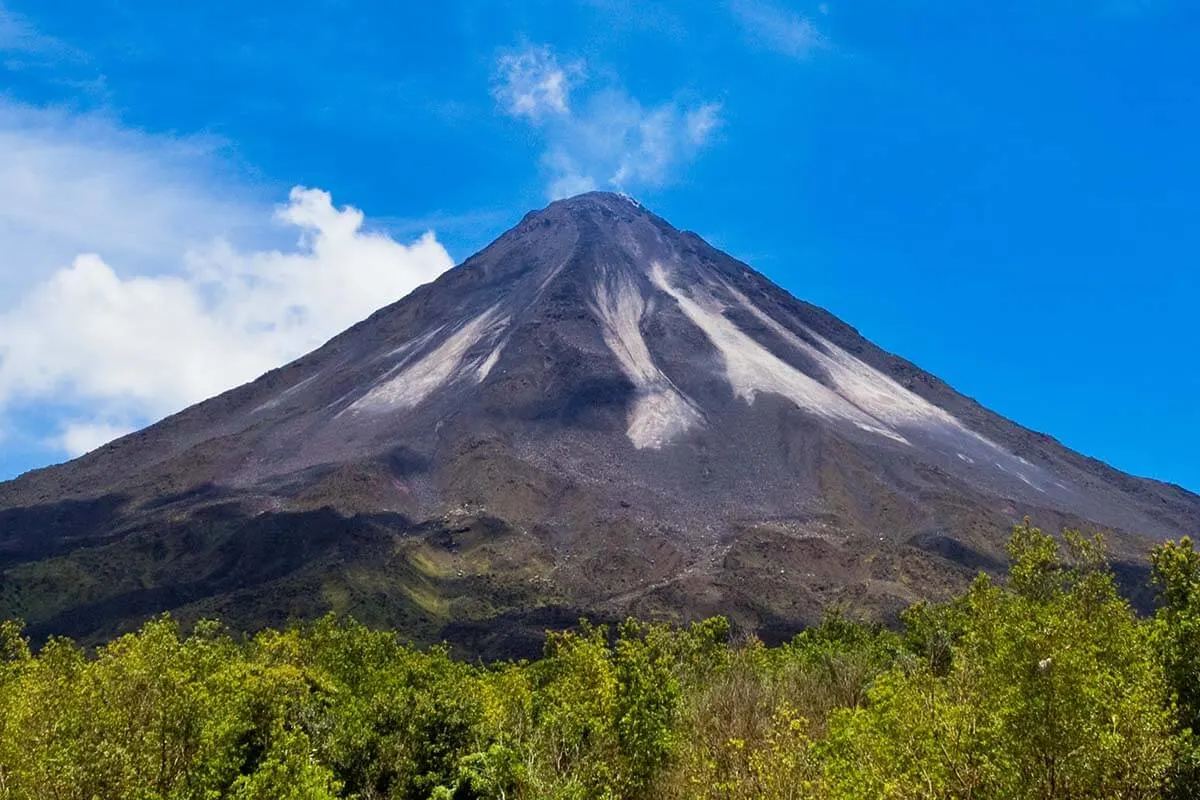 As you can see, there is so much to see and do in La Fortuna that with just two days in this area, the choice can get overwhelming. On the other hand, you really don't have to do all of it. Just see which places/activities interest you the most and don't stress about 'seeing it all.
And if you find that you absolutely need more time, this is a good place to add a few nights to your itinerary if you can. Some people even skip Monteverde altogether and simply stay in La Fortuna longer.
Our choices for two days in La Fortuna – Arenal area were as follows:
Day 1: 8 AM sloth tour; 10 AM coffee & chocolate tour; afternoon – hike in Arenal 1968 area, plus time at the hotel pool.
Day 2: Morning walk at Mistico Hanging Bridges and horse riding at Mistico. Afternoon – time at the pool. Evening – frog watching.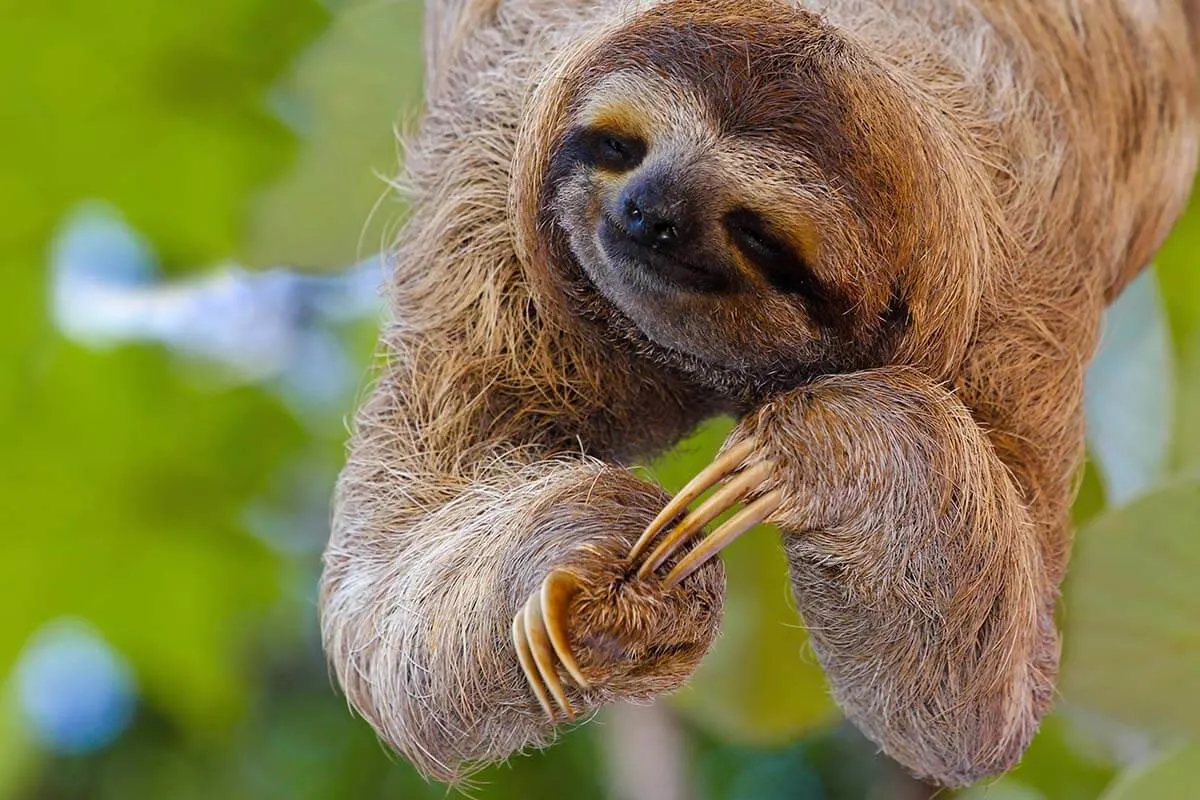 Days 5-6: Monteverde
Next on our Costa Rica itinerary is the Cloud Forest of Monteverde. This area isn't far from La Fortuna, but because the roads aren't great, you'll need 3-4 hours to get there. On the way, you could stop at Viento Fresco Waterfall. On the other hand, there are more worthy experiences awaiting in Monteverde, so it's probably best to head straight there.
If you are not renting a car, you can book this transfer to bring you from La Fortuna to Monteverde.
One of the best things to do in Monteverde is to experience the cloud forest, and there are so many different ways to do that. One of the most popular places to see here is Monteverde Cloud Forest Biological Preserve, where you can go hiking and see wildlife (best with a guided tour). However, when we were planning our trip, their hanging bridge was damaged, and so you couldn't see the best of the park.
After some research, we realized that there are other places, which offer very similar scenery and offer even more, including ziplining (canopy tours). If you are up for an adventure, canopy tours is one of the best things to do in Monteverde!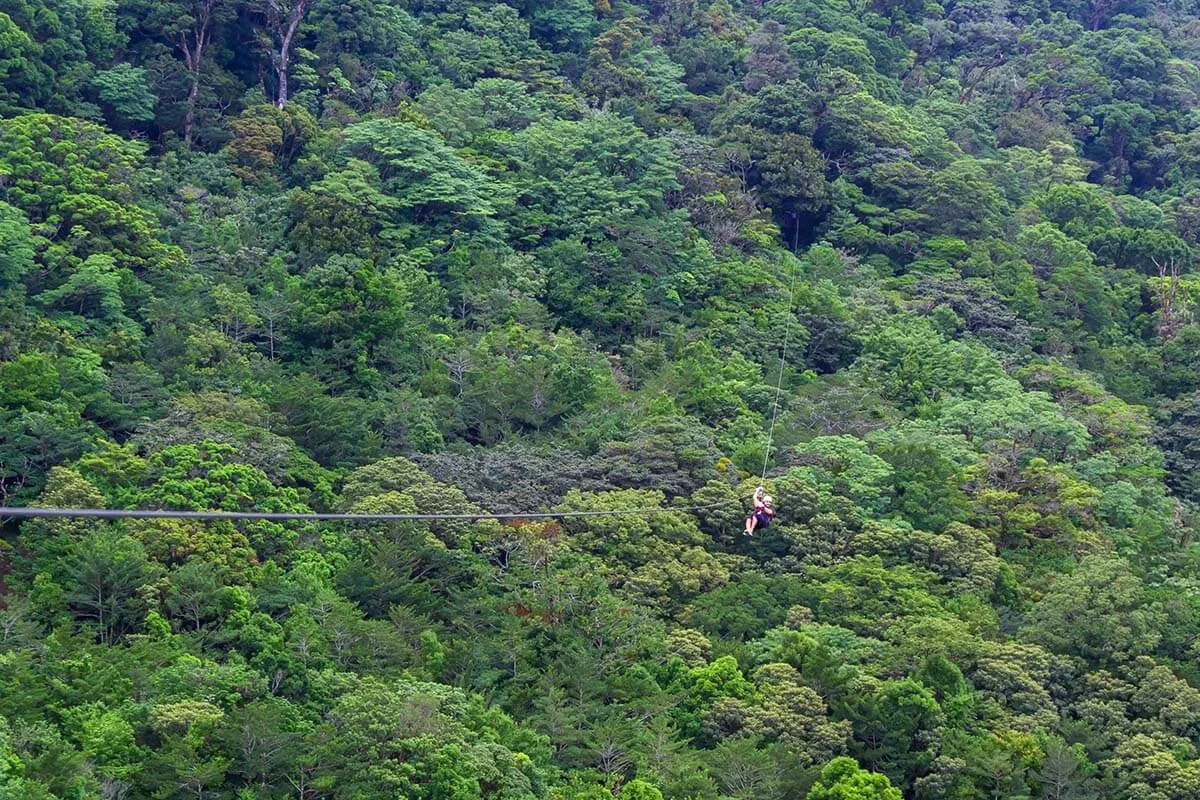 There are two best places to consider visiting in Monteverde, Sky Adventures Monteverde Park and Selvatura Adventure Park. They are both quite similar in terms of what you can experience, so there's really no need to do both, unless you can't get enough of the cloud forest views and adrenaline, of course.
The main difference between the two is that Sky Adventures has a Sky Tram, a sort of gondola, and their zipline braking system is automatic. It's also the more expensive of the two. If you are only interested in ziplining, then you can also consider other companies that are more budget-friendly. In that case, check out Adventure Park tours – they offer great price/quality zipline, superman, and Tarzan adventures.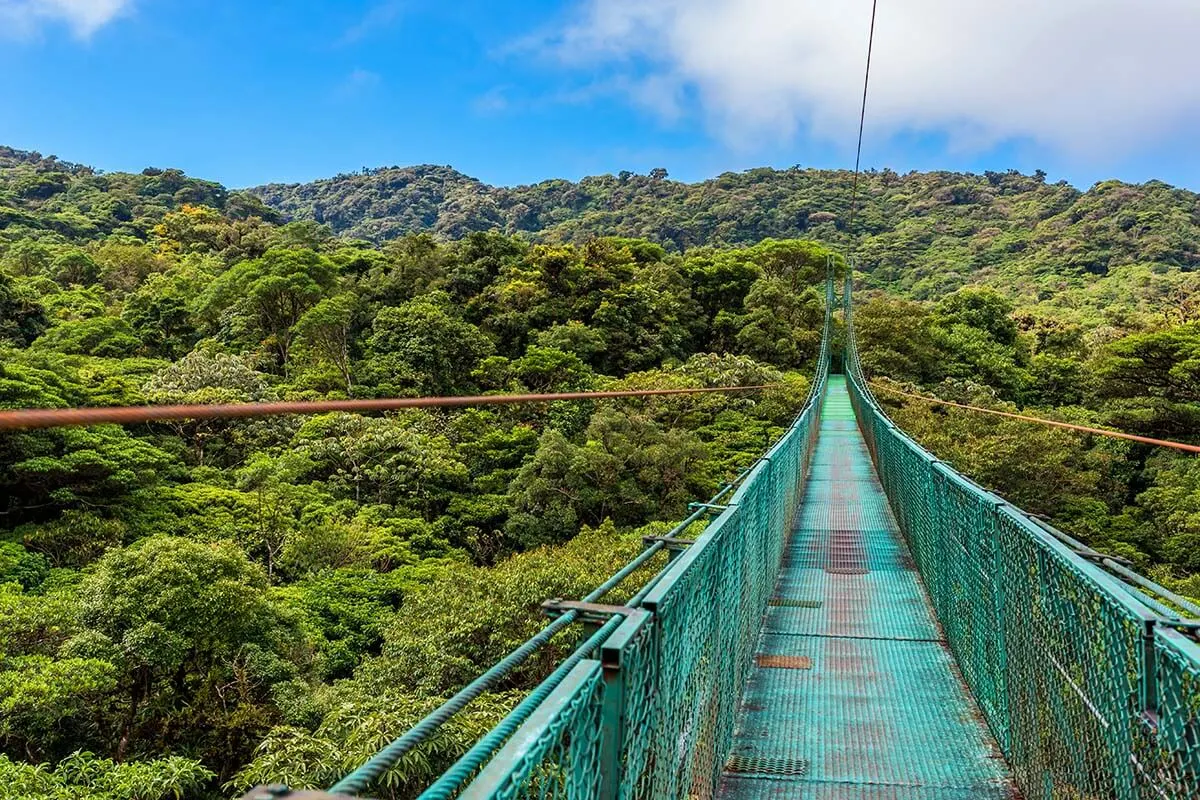 Another must-do in Monteverde is booking a guided night tour to spot nocturnal animals in the jungle. There are many nocturnal tours and they are worth it. If you do just one night tour during your Costa Rica trip, Monteverde is probably the best place for that.
There's one more place that I want to mention for those looking for nice things to do in Monteverde – El Tigre Waterfalls. It's not nearly as touristy as the places mentioned above, but is a very nice place to spend a few hours.
You can walk through the jungle and over the hanging bridges, see many beautiful waterfalls and even swim in them, and then take a horse ride to where you started, where traditional Costa Rican lunch awaits (see more info and availability for this amazing tour here). If you don't have a car, you can get there with this tour that also includes transfers.
This will keep you busy for a day or two in Monteverde. But, just as in La Fortuna, there are so many other tours and activities here that you could easily spend a few days in the area. But if you want to see the best of what Monteverde has to offer, just concentrate on the options listed above.
TIP: For nice aerial views, check out the Cerro Pinocho viewpoint, a short ride from town.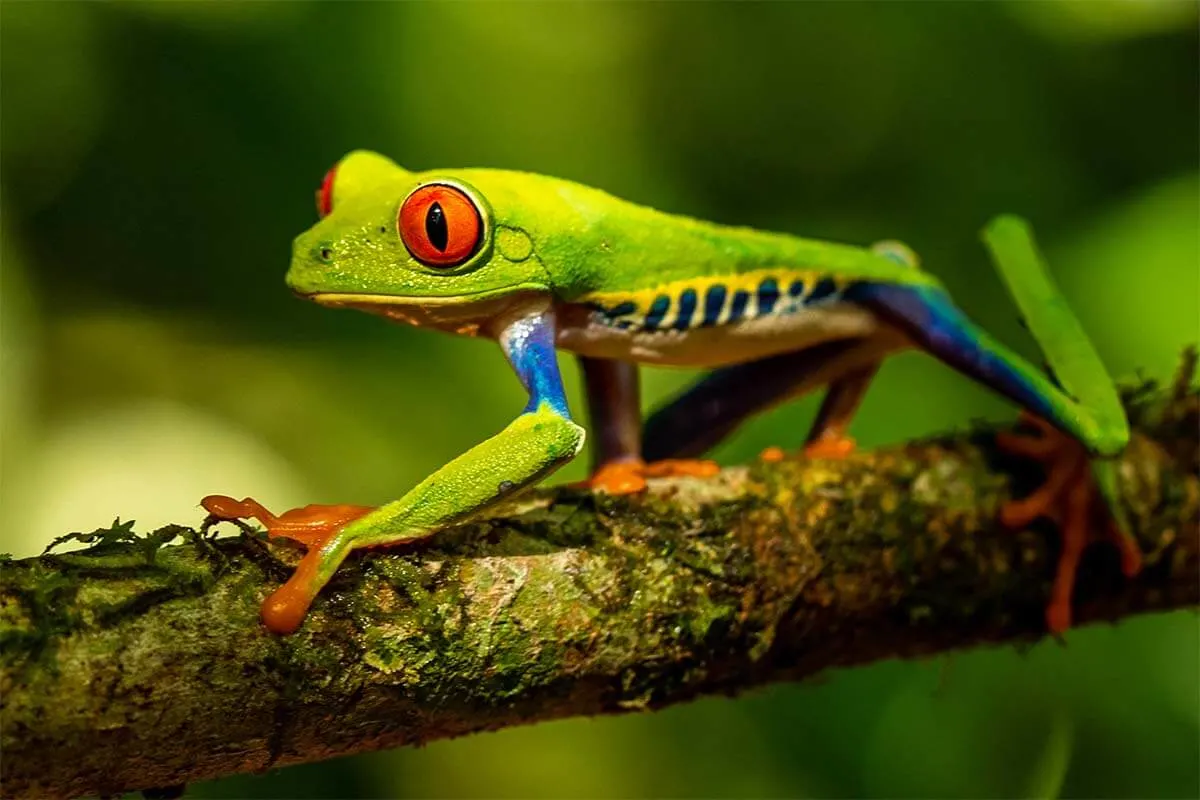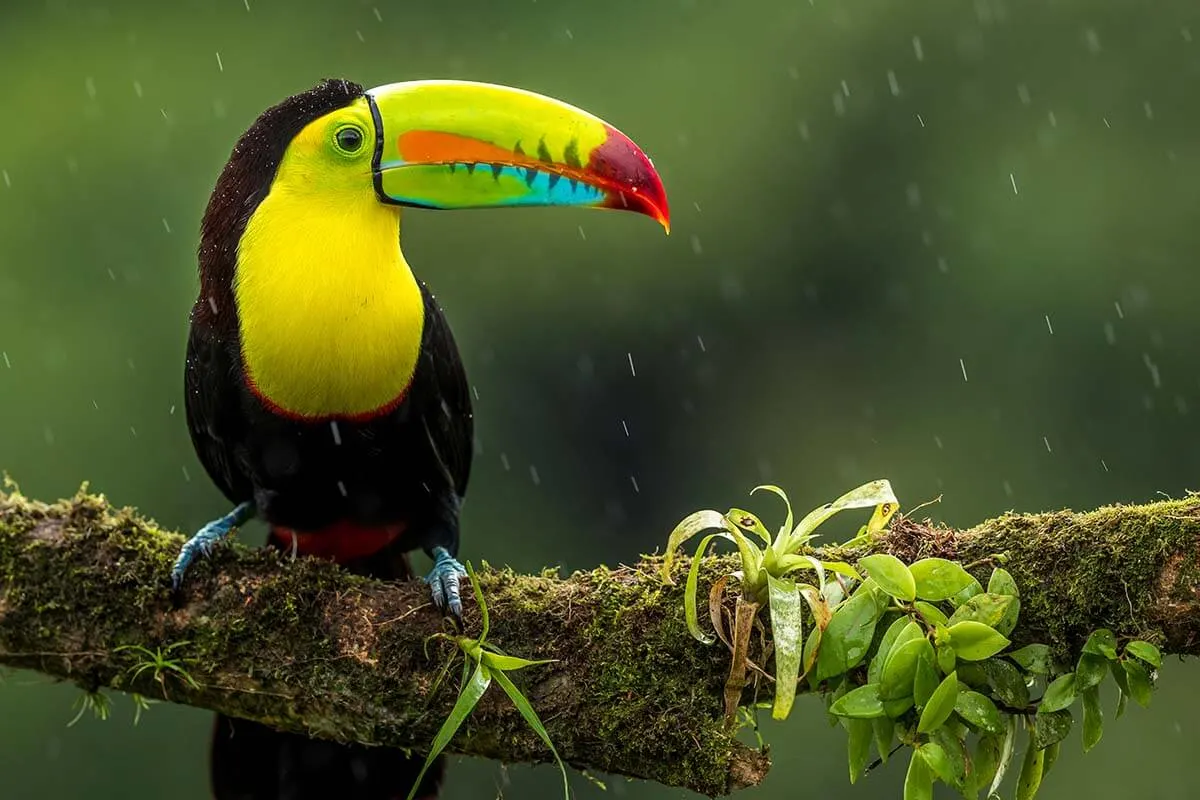 Day 7: Drive to Manuel Antonio
Next on this Costa Rica itinerary is one of the most popular National Parks in the country, Manuel Antonio National Park. It's extremely popular and very touristy, but – as it often goes with popular places – they are popular for a reason. And so if this is your first time in Costa Rica, you'll probably want to check it out as well.
Quepos, the main town near Manuel Antonio, is located about 4 hours drive from Monteverde, so a big part of your first day will be spent driving. You could stop at Mirador De Jaco for a quick break and also have lunch in Jaco.
If you leave Monteverde early, you could also stop at Carara National Park along the way. It's a good place to see birds, and you can hire a guide at the entrance. Or – drive straight to Manuel Antonio where you could head to a beach or go swimming at a pool and just relax. In addition, you can also book an afternoon/ evening tour in Manuel Antonio on the day when you get to the area. Check out either this sunset sailing tour or this night jungle tour.
WHERE TO STAY: Stay in Quepos/Manuel Antonio for 2 nights. Also here, you could opt to stay longer and just take tours/ day trips to the other areas mentioned in the next days of this itinerary, so it's really up to you and how much driving/ changing of hotels you want to do, and what exactly you want to see.
Also here, there are many hotels and accommodations for all budgets, although really nice accommodations tend to be on the more expensive side. We first booked a stay at this highly-rated resort, but afterwards decided to just stay in Uvita and visit Manuel Antonio as a day trip from there. The distances aren't huge and it saves you some packing and hassle.
If you want to stay right at the entrance of Manuel Antonio National Park, check out the Millenium hotel. It's one of the best options price/quality/location-wise.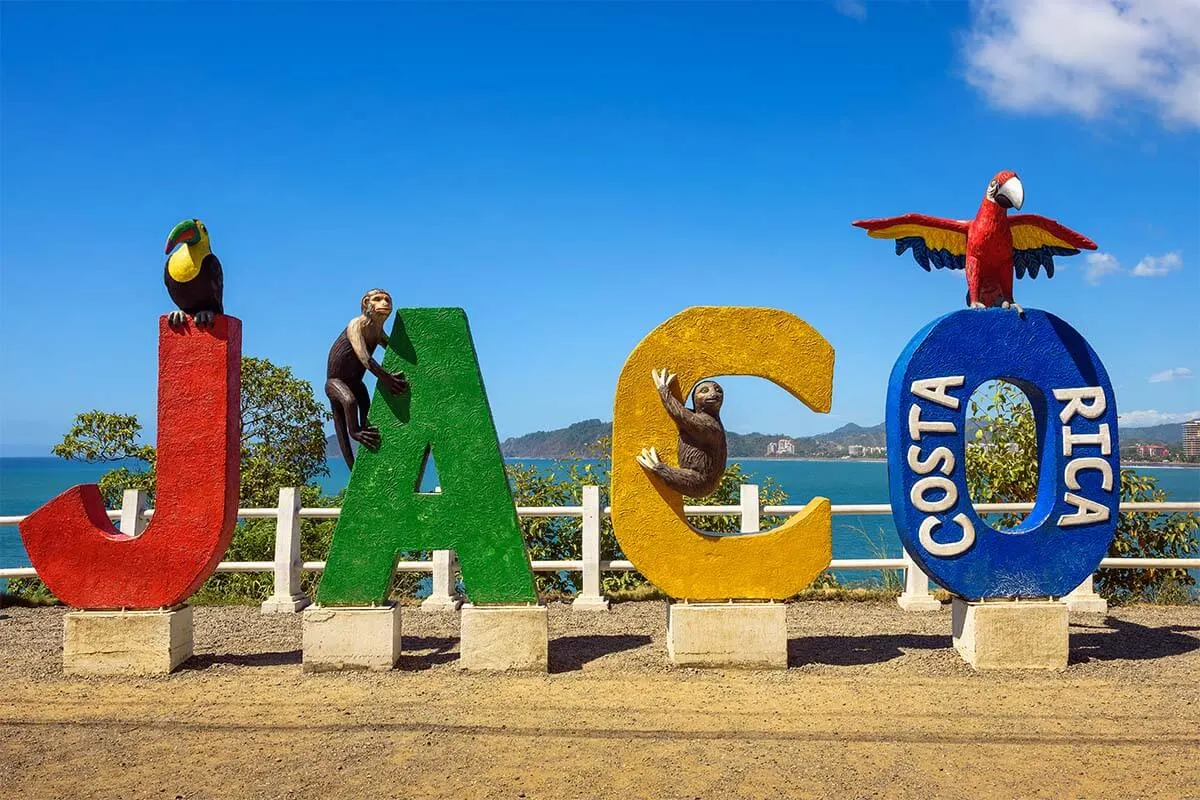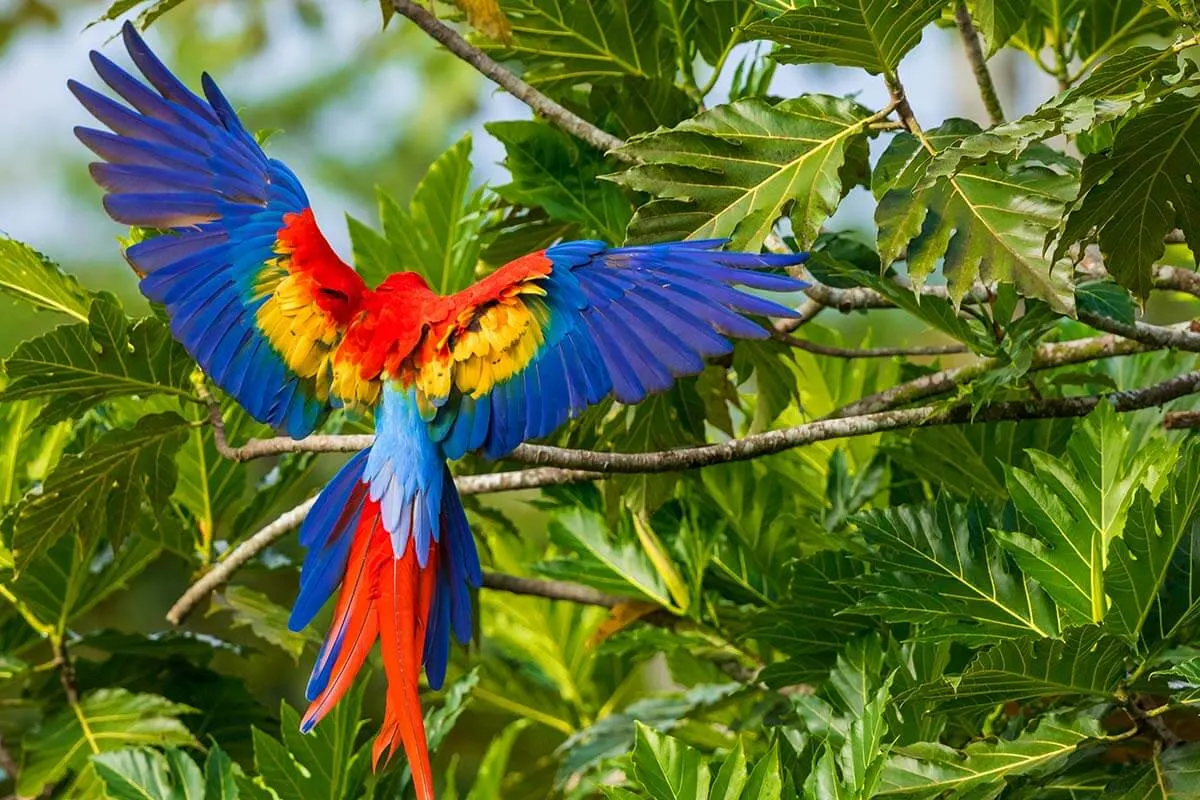 Day 8: Manuel Antonio National Park
Then, on the next day in this area, visit Manuel Antonio National Park. This is one of the most touristy and most popular nature reserves in Costa Rica. The scenery is amazing and you can also see a big variety of wildlife.
Also here, you have to reserve your entry in advance – either via the official website (you'll need an account) or by booking a guided tour. Going with a guide will make it easier to spot wildlife.
Keep in mind that Manuel Antonio National Park is closed on Tuesdays! So you may have to adjust your itinerary a bit if needed. TIP – the best way to know which days it's closed is to check when the guided tours are running – local guides always know best!
You only need about 3-4 hours for a visit to the park. So if you go early in the morning, you'll still have a free afternoon left. There are many other activities in the area (chocolate tours are good if you haven't done one yet), or you can also just opt for a quiet relaxing afternoon.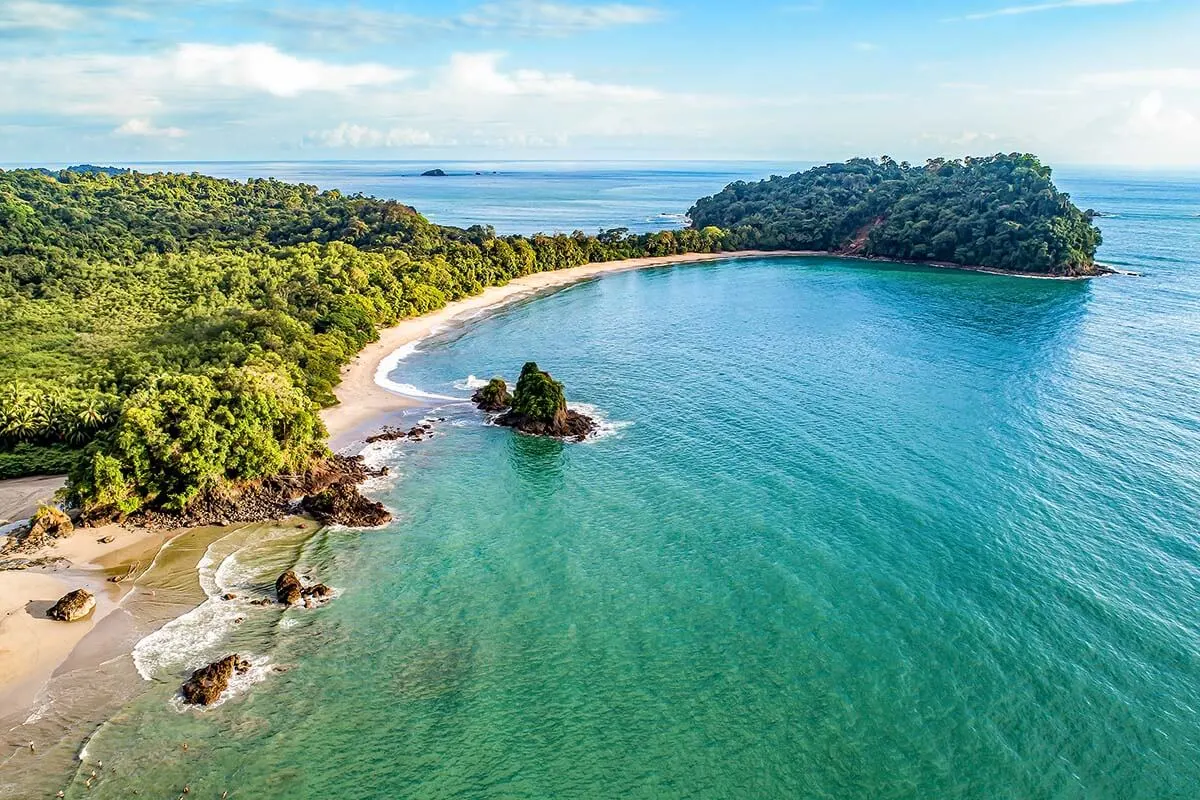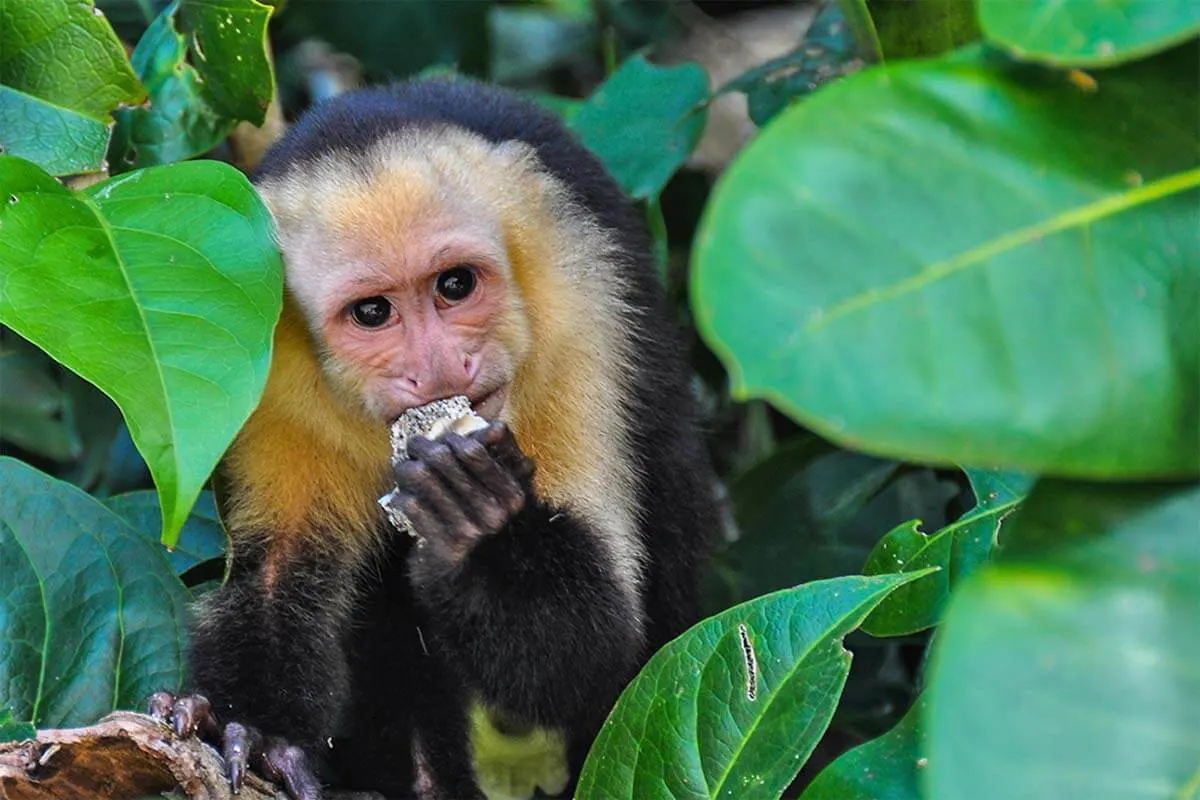 Days 9-10: Uvita & Corcovado National Park Day Trip
Uvita is another nice place to include in your Costa Rica itinerary. It's much quieter than the area around Manuel Antonio National Park, and so can be a good alternative for those looking for a more local feel. It's also a great place to spend more time in if you are visiting Costa Rica with a family and want a more relaxing vacation, in addition to all the action and sightseeing.
There's a lot to see and do in the region around Uvita as well. But – just like everywhere – if you only have a few days in the area, you'll have to make a choice. We recommend visiting Nauyaca Waterfalls on the day when you drive to Uvita and check out the beaches in Uvita itself.
The coastline of Uvita is part of Marino Ballena National Park, with stunning scenery and a big variety of marine wildlife.
Uvita is known as one of the best places to see humpback whales in Costa Rica, and the best season is approximately from late December to late March and mid-July to mid-November. Check out the whale watching tours that run from Uvita, and also this catamaran tour from Manuel Antonio.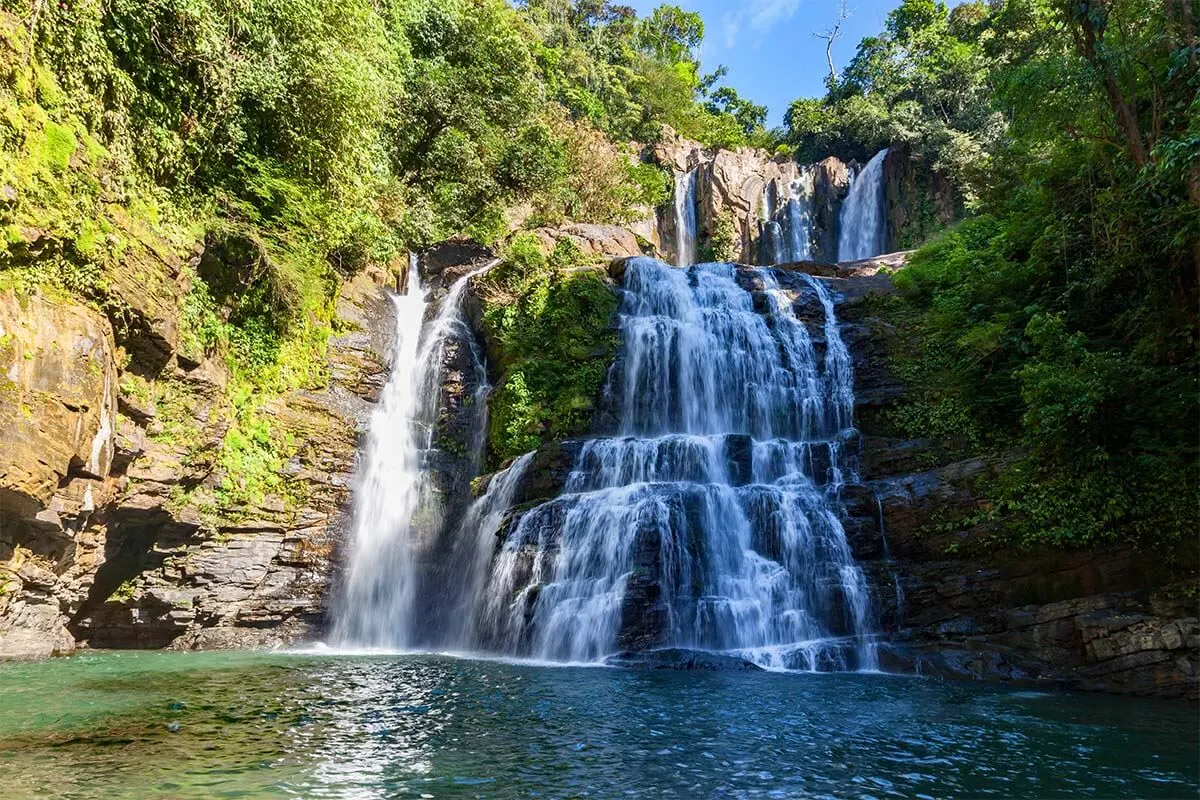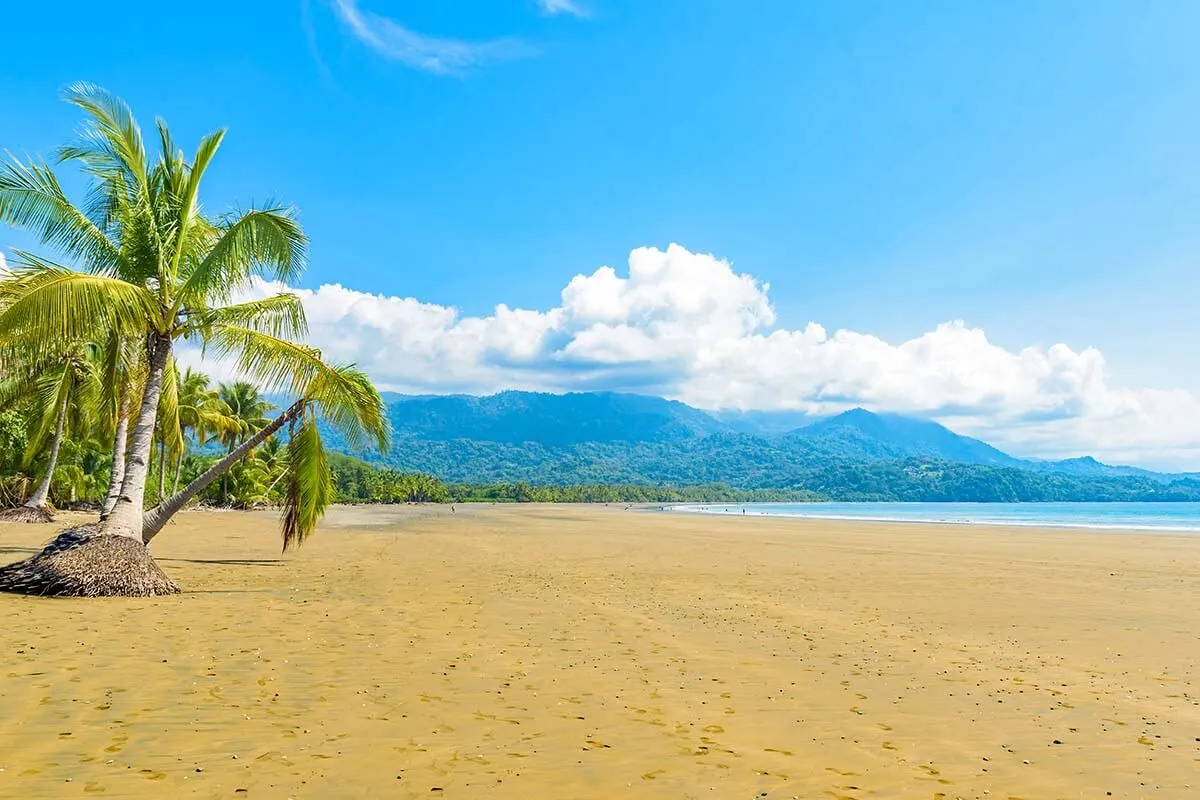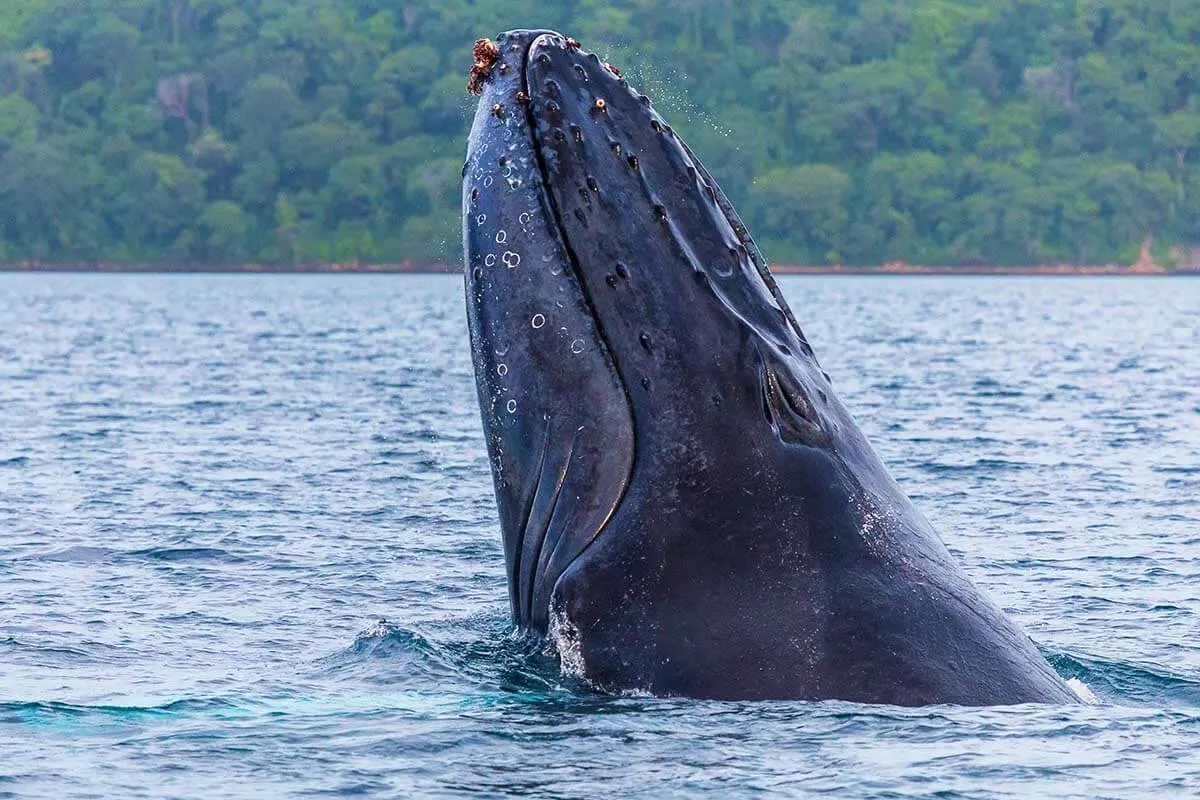 Then, on the next day, book a day tour to Corcovado National Park. It's another destination where you could easily spend at least 2-3 days, but day trips are also possible. Even if you just visit for a day, it's worth it. Corcovado is one of the most beautiful and untouched rainforests in Costa Rica.
There are lots of local companies that run tours from Uvita or Sierpe to Corcovado, mainly to San Pedrillo station of the park. The most popular option is a boat trip from Uvita straight to Corcovado National Park. If you are traveling in the whale season, you may also get lucky and see whales along the way. You can book such a tour on Viator as well.
Another option is to first drive to Sierpe, from where you travel to the national park by boat via the mangroves (see this tour). This is a good tour for those who have a car and don't mind driving to Sierpe on their own. You also spend less time on the ocean, so if you are prone to seasickness, this is also a better option. This was the tour we chose.
Be sure to do your research and book a Corcovado day tour in advance! The number of visitors allowed to visit the park is limited each day and you can only visit with a guide. So it can be difficult to get a tour last minute, especially if you are traveling in the high season.
Good to know: You can also visit Corcovado National Park from Manuel Antonio. But it's yet a little bit further than Uvita, so it will be an even longer day. But if you prefer to stay in that area and still want to visit this beautiful national park, it's possible. In that case, take a look at this day tour.
WHERE TO STAY: Stay in Uvita for at least 2 nights. Uvita has many low-key accommodations, several nice hotels, and also lots of amazing private villas. For amazing views, good prices, and excellent service, check out Villas Arturas, about halfway between Dominical and Uvita. In Uvita itself, check out Cristal Ballena Boutique Hotel & Spa.
Since we planned to stay in the area longer and combine sightseeing with a real vacation, we booked this amazing villa in Uvita for our family. Pura Vida! If you don't care about visiting Tortuguero National Park or Irazu Volcano (next on this itinerary), you could easily just stay in Uvita for the rest of your vacation and drive back straight to San Jose airport from here at the end of your trip (or the day before, depending on your flight times).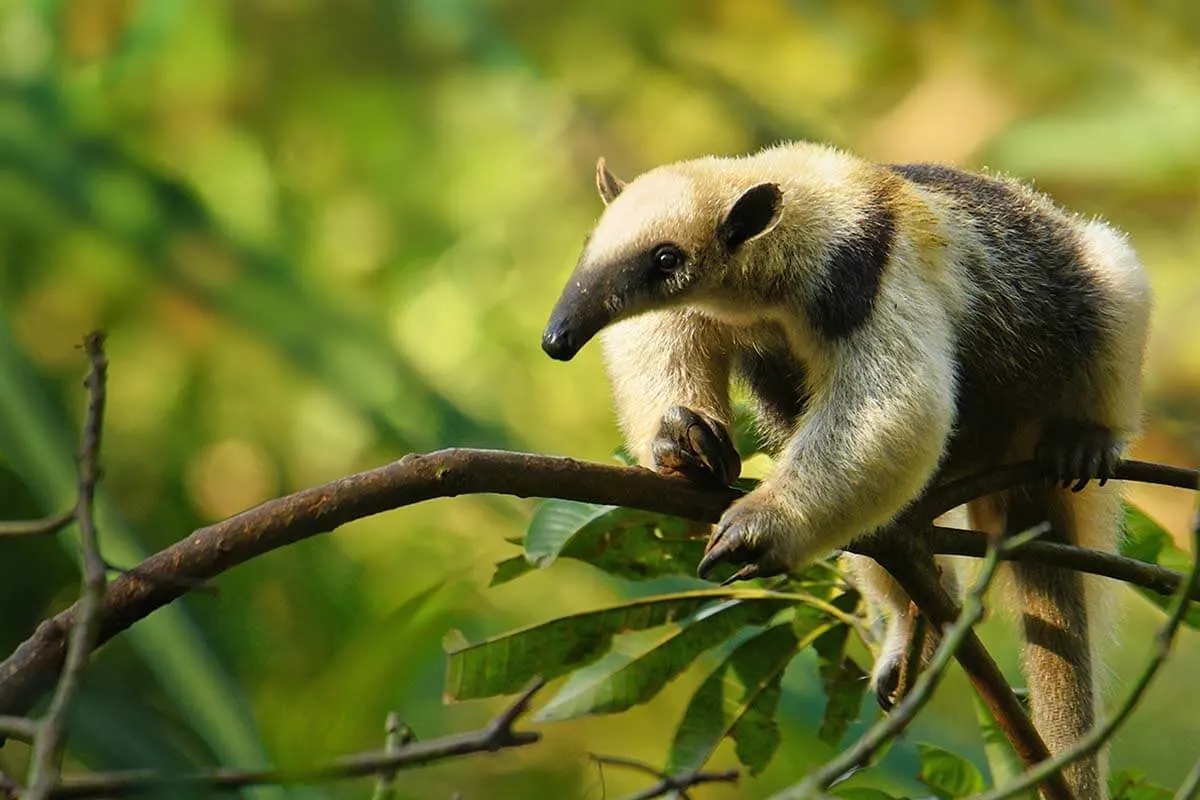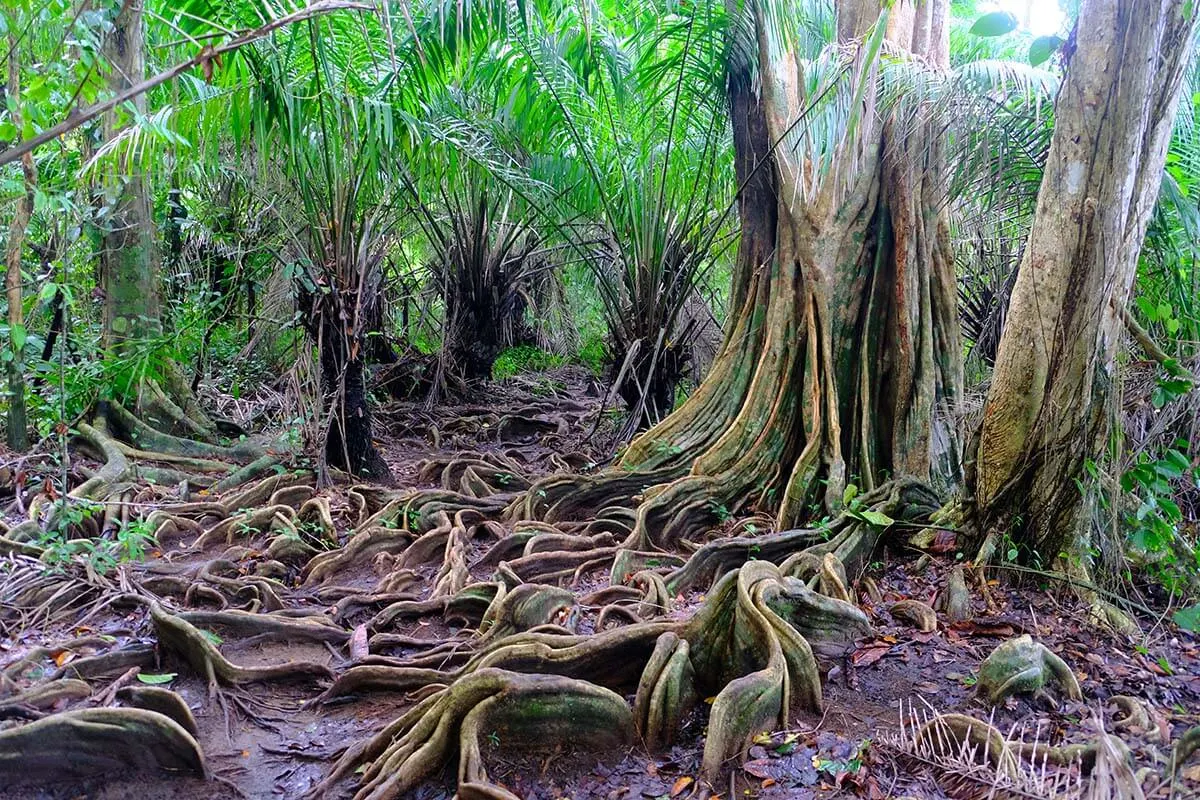 Day 11: Drive to San José & City Tour
As already mentioned, you could just spend the rest of your vacation in the Manuel Antonio or Uvita area and skip our suggestions below. It will surely be a more relaxed vacation.
However, if you want to make the most of your two weeks in Costa Rica and see as much as possible, you can head back to the San José area and do some day trips from there.
In that case, we recommend that you drive back to the city and return your car already. You can then book day tours to some of the most popular places that are usually included in most Costa Rica sightseeing itineraries (see below).
It's a long drive from Uvita to San Jose – about 4-5 hours. If you leave early, you could spend the afternoon/evening in the city. If you want to get acquainted with the city in a few hours, you can also opt for a private tour with a local. The advantage of such a tour is that it's flexible time-wise, the guide picks you up from your accommodation, and shows you the best places in the time that you have. Another nice option is this food & culture night tour of the city.
WHERE TO STAY: Stay in San Jose for the last 3 nights (once again, only do this if the day trips below interest you – otherwise, you can stay in Uvita/ Manuel Antonio longer and have a more relaxing trip).
There are lots of hotels scattered all over San Jose, but for tours and exploring the city itself, it's probably best to stay in the city center close to shops, restaurants, museums, etc. Take a look at Hotel Presidenté and others in that area.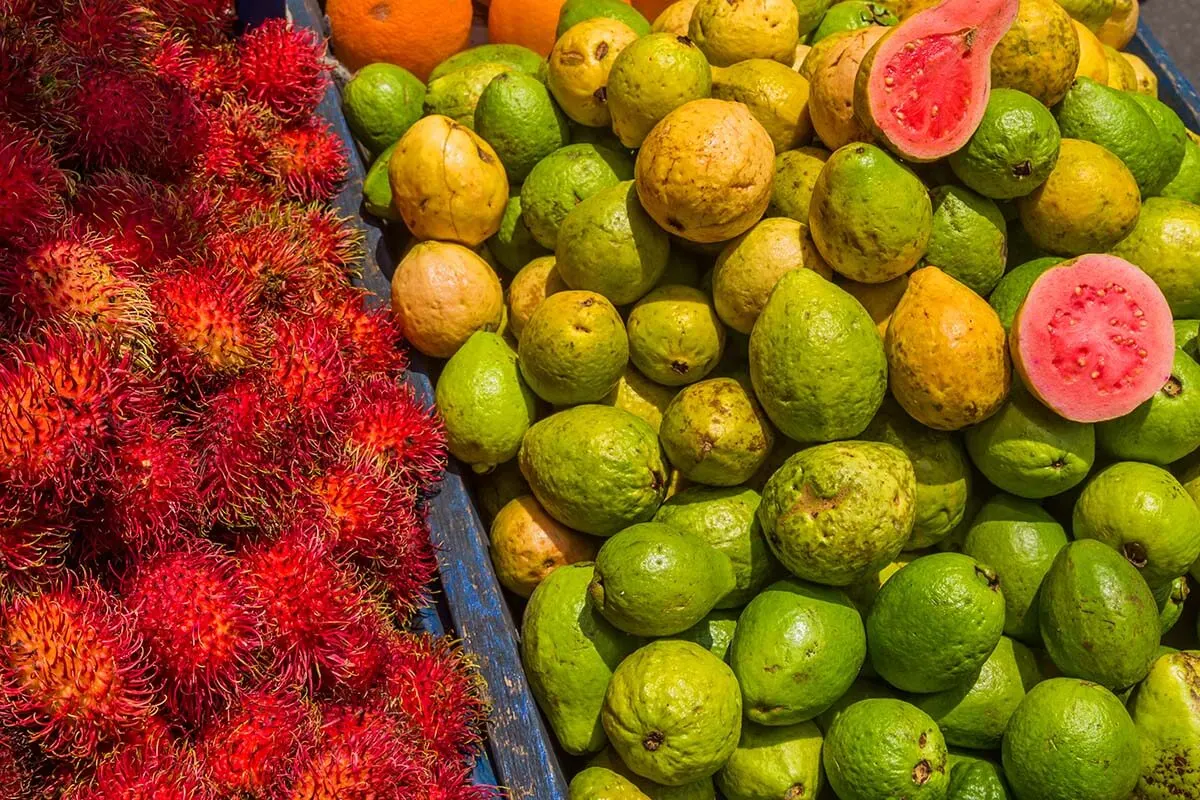 Day 12: Tortuguero National Park Day Trip
Tortuguero National Park is another popular place to visit in Costa Rica, and it deserves more than a day. But with just two weeks in Costa Rica, you'll have to be selective and since a one-day tour from San Jose is possible as well, it's well worth considering.
If you are traveling to Costa Rica between July and October, then a visit here is a must! Tortuguero National Park is famous as a place where green sea turtles nest, and this is their prime nesting season when you can expect to see lots of turtles on the beach here. July and August are the absolute best months for a visit to Tortuguero.
But also outside this season, this rainforest is well worth a visit. You'll explore the jungle from the boat, get to see lots of wildlife, and also meet local people at Tortuguero Village and learn about their history and culture.
TIP: This is the best-rated day tour to Tortuguero NP from San Jose. You can see all tour options on GetYourGuide or on Viator.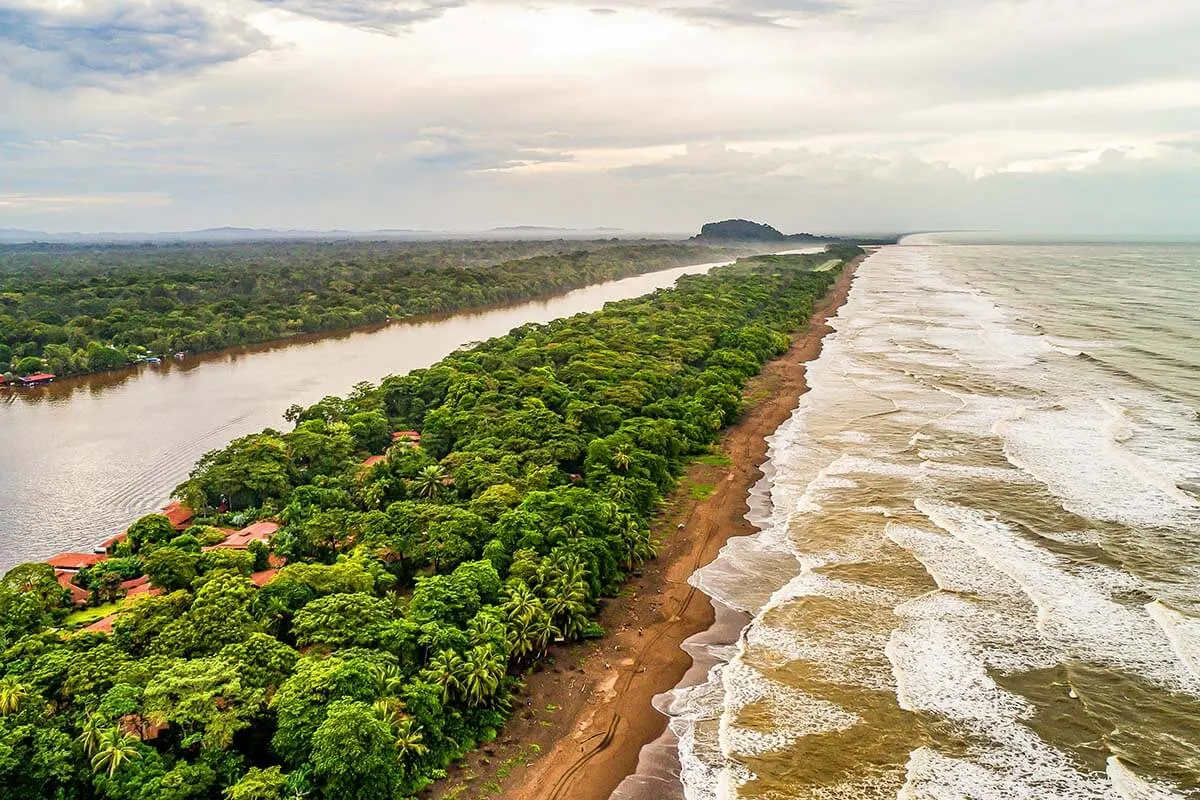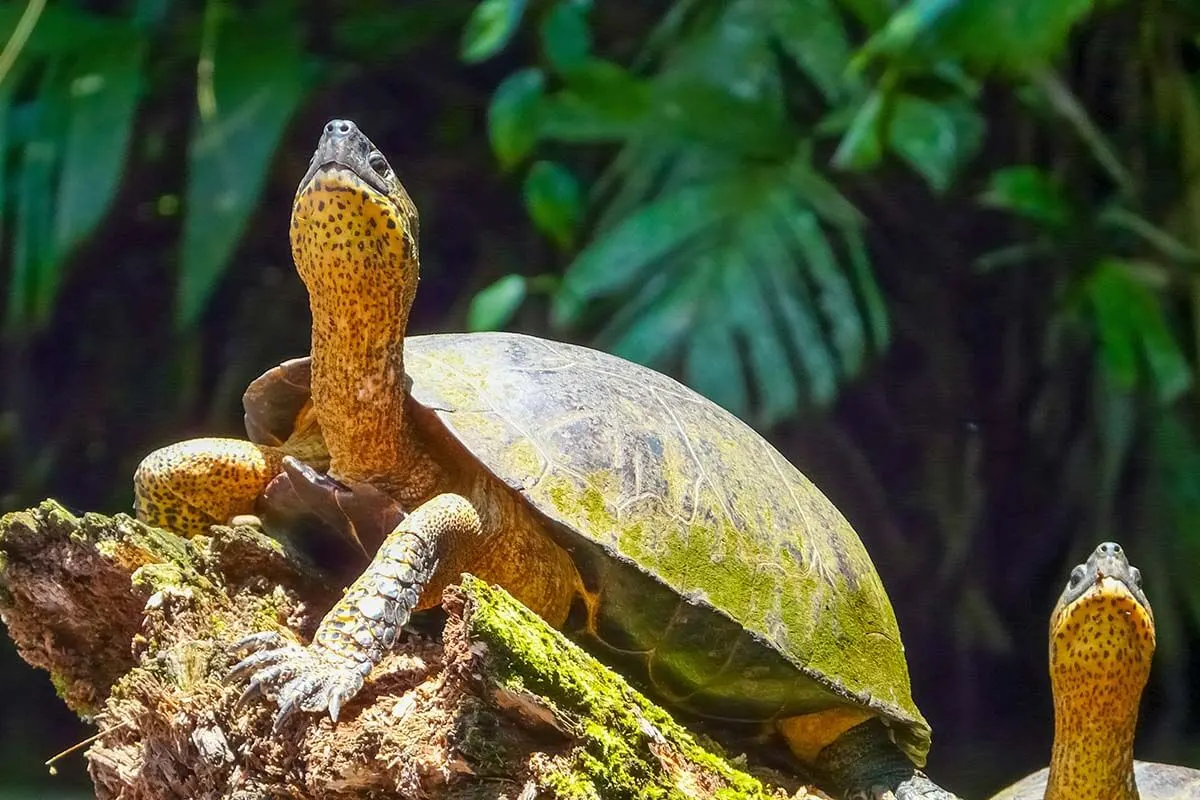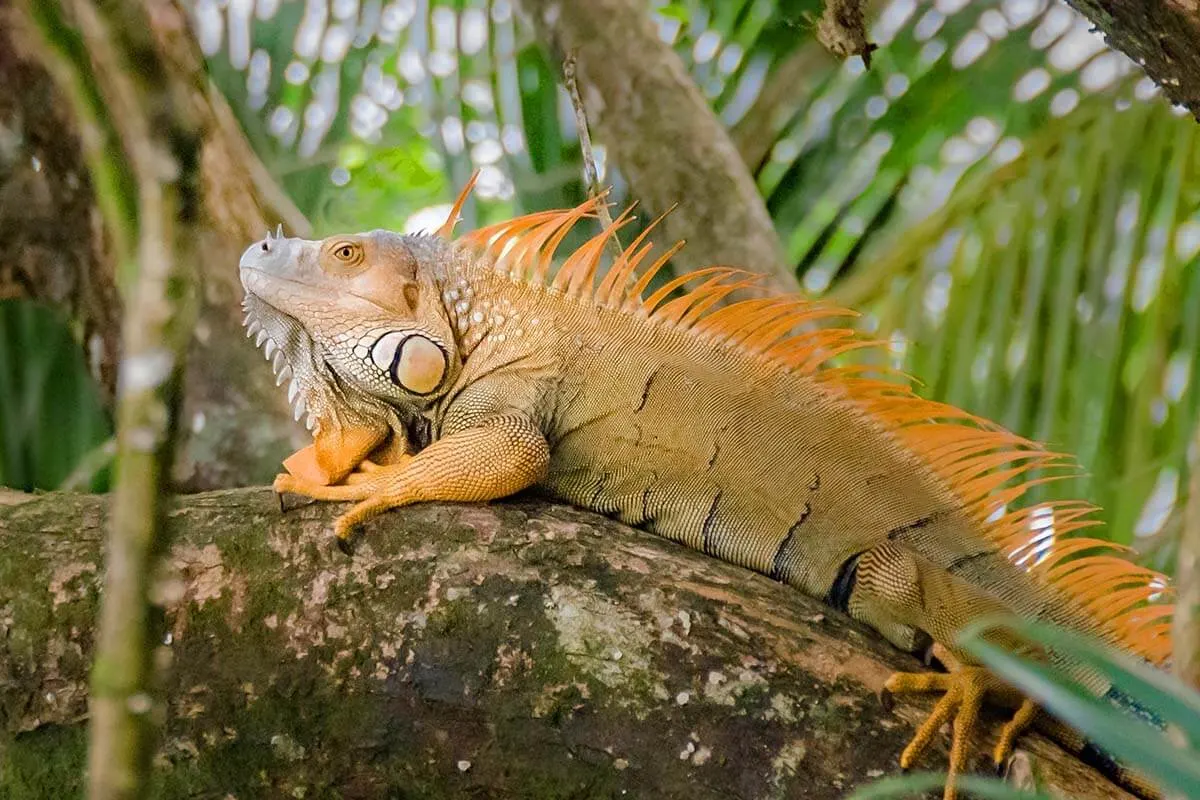 Day 13: Irazú Volcano & Cartago Day Trip
Irazu Volcano is another extremely popular day trip from San Jose. Because it's located much closer to the city and doesn't require as much driving as Tortuguero National Park, this is a more relaxing tour that we recommend for the very last day of your trip.
Irazu is the highest active volcano in Costa Rica, at an elevation of 11,260 ft (3,432 meters). So be sure to pack some warm clothes for a visit here. It's a very special place and often, you'll find yourself above the clouds here!
Most tours to Irazu Volcano also include a visit to the city of Cartago and/or the Orosi Valley. Some tours also visit Lankester Botanical Garden.
You could also visit here by car (in that case, keep your rental car just a bit longer). If visiting without a tour, you will need to reserve timed-entry tickets for the volcano site via the official website.
Day 14: City Tour & Departure
What you can see and do on the last day of your 2-week trip in Costa Rica will, of course, depend on your flight schedule.
If your flight departs in the evening, you could explore the city of San Jose a bit more (with a tour or on your own).
Afterwards, take a taxi or a transfer to the airport.
2-weeks Costa Rica road trip itinerary on the map
To give you a better idea of where everything is located, we created this map indicating the main places mentioned in our itinerary.
Places indicated with a purple star are the ones that are worth seeing the most. Whereas the ones indicated in blue are nice to see if you have more time.
Take a look at the map and the driving distances. Then, based on the time you have, your interests, and the places that appeal to you the most, you'll be able to adjust this itinerary and plan your own perfect Costa Rica road trip!
How to use this map: Use your computer mouse (or fingers) to zoom in or out. Click on the icons to get more information about each place. Click the arrow on the top left corner for the index. Click the star next to the map's title to add it to your Google Maps account. To view the saved map on your smartphone or PC, open Google Maps, click the menu and go to 'Your Places'/'Maps'. If you want to print the map or see it in a bigger window, click on 'View larger map' in the top right corner.
So, this is our activity-packed and family-friendly Costa Rica itinerary that allows you to make the utmost of the 2 weeks in Costa Rica. We included as many top places as possible to see in just 14 days, while at the same time keeping your trip somewhat relaxed and enjoyable.
A lot depends on your preferences, of course. If you are ok with seeing just one volcano instead of two, or visiting just one or two rainforests instead of all the best ones, etc., then you can also make this a more relaxing trip. In that case, we recommend spending more time in the Uvita area, which has a more laid-back vibe and local atmosphere, and skipping a few other destinations/ day trips that don't interest you that much.
There is no one perfect way to plan your Costa Rica trip itinerary, and this is just one of the possibilities. But if you are visiting Costa Rica for the first time and are mainly interested in sightseeing, this itinerary allows you to make the absolute most of 2 weeks in Costa Rica.
Enjoy your trip!
YOU MAY ALSO LIKE: Best Destinations for Family Travel
If you found this post useful, don't forget to bookmark it and share it with your friends. Are you on Pinterest? Pin these images!